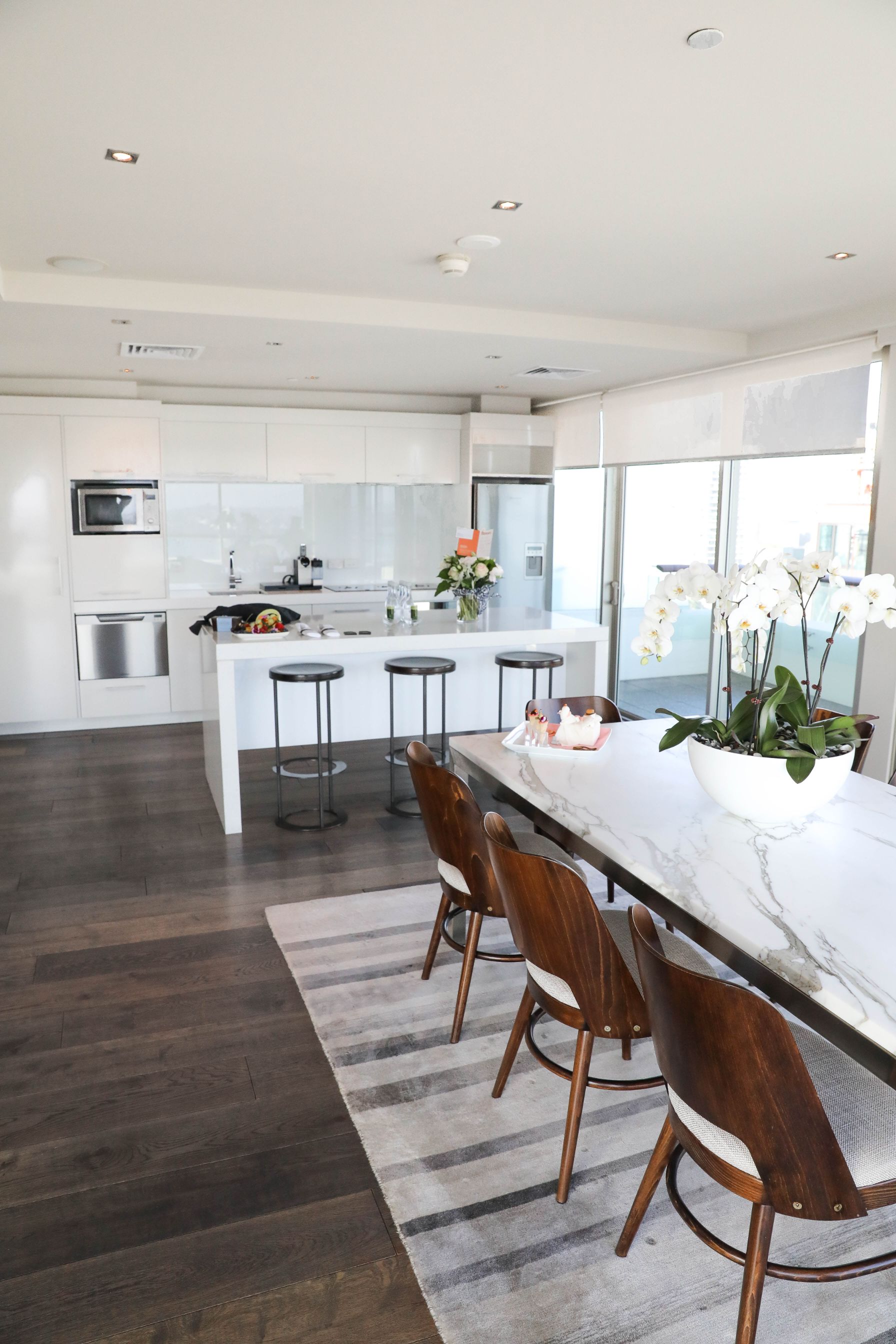 My Whirlwind Trip to New Zealand + Hotel Tour & What I Wore
Well, I am officially crazy! Two weeks ago my dad asked me if I wanted to go to New Zealand with him for two U2 concerts. I'd like to say I am a "yes" kind of person most of the time – I like adventures and I don't want to pass up any opportunity. However, this was even crazier than my normal spontaneous adventures. With as busy as my life has been lately, the right answer would have probably been to say no… But that no fun and life is short! So, last Wednesday my dad and I flew three hours to LAX, then flew overnight 13 hours to New Zealand for a crazy weekend of fun!
*please forgive the iPhone photos in this post. It was not a work trip so I didn't take any high quality photos other than the hotel tour!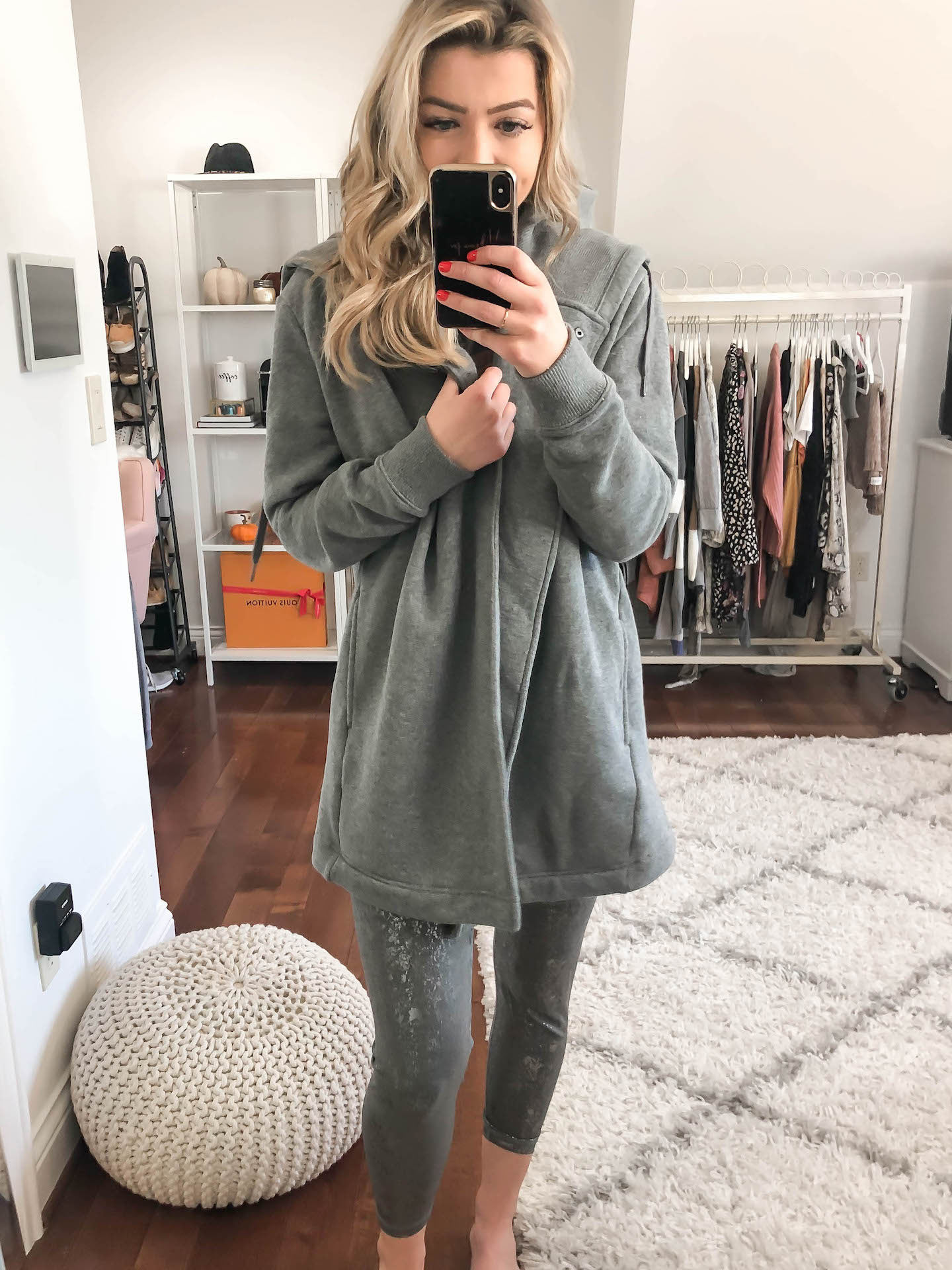 Plane outfit: I wore this amazingly comfy Zella Wrap and I totally recommend it for flying! I used it as a blanket and it was so cozy! I paired it with these fun Metallic Zella Leggings.
We left on a Wednesday afternoon and crossed the international date line on our way to NZ, so we arrived 6:00 a.m. on Friday morning NZ time (and about noon on Thursday KC time). It was so weird! My dad and I are, luckily, both good plane sleepers, so we actually ended up sleeping most of the plane ride then surviving the first day!
We arrived at the Pullman Hotel and we unpacked and freshened up. I have to say, this hotel had some of the best hospitality and nicest people I have ever experienced! Their pastry chef made me a cute little chocolate dessert inspired by my Instagram photos! It was SO COOL! The hotel room was amazing too! Not to mention the beautiful views of the harbor!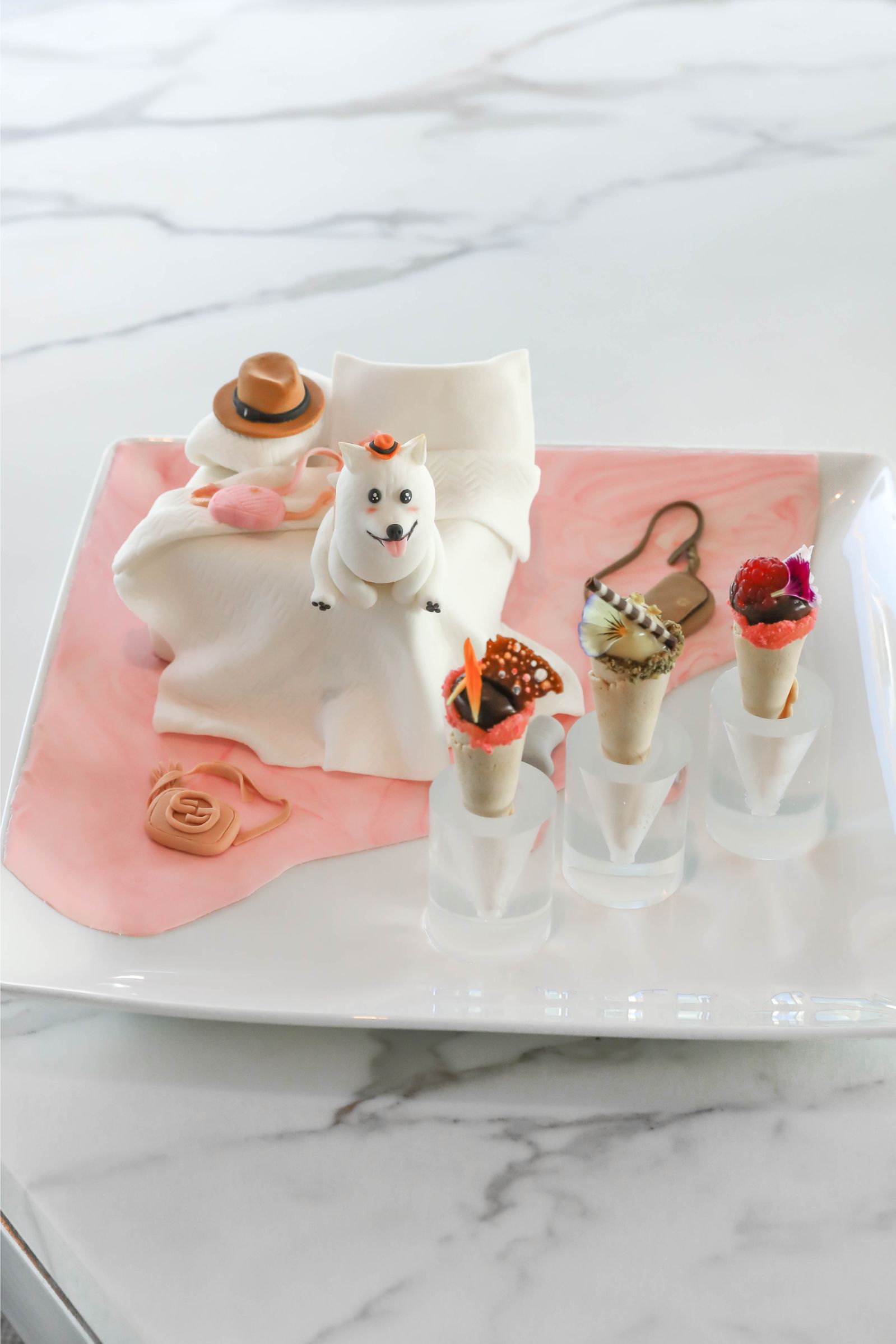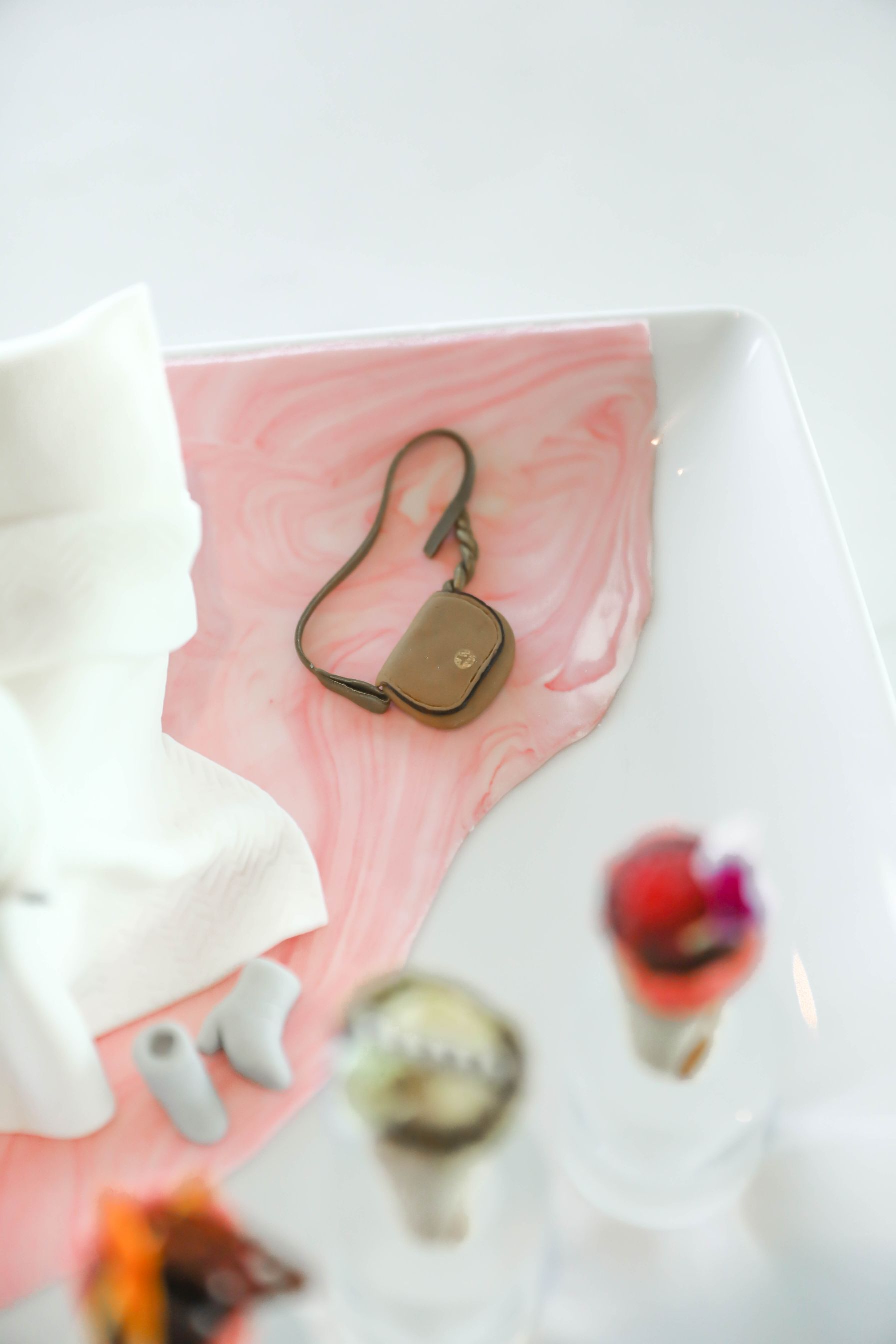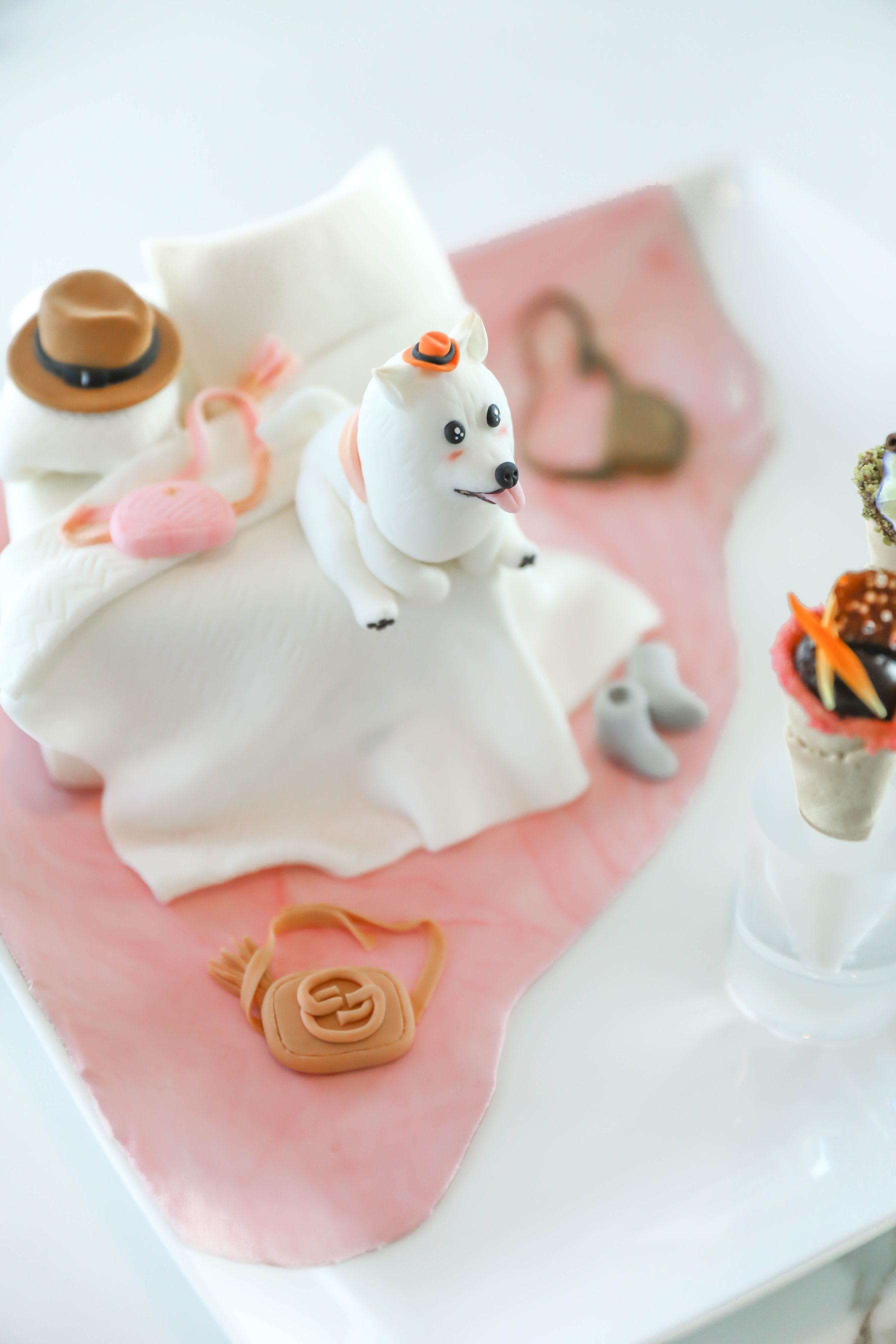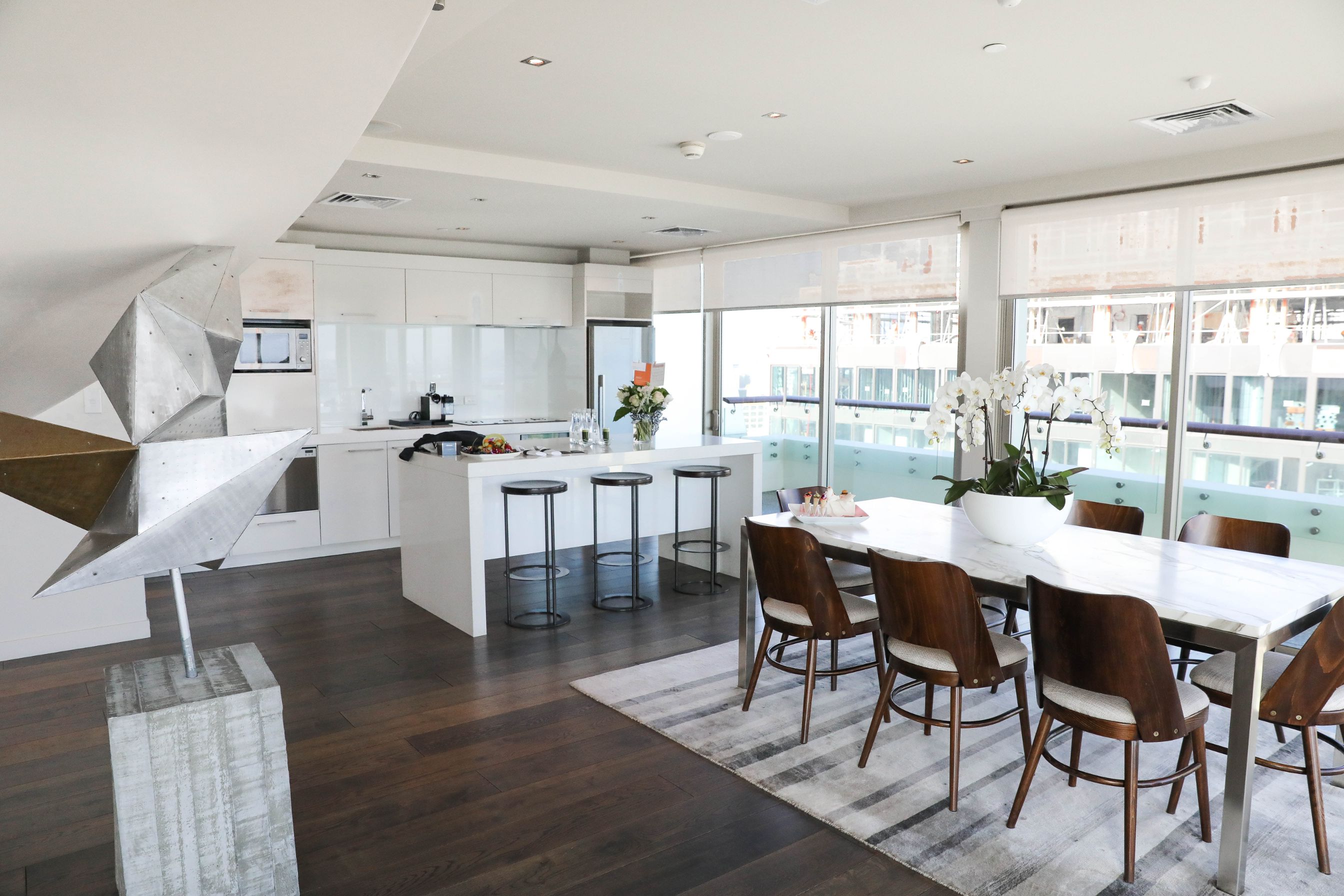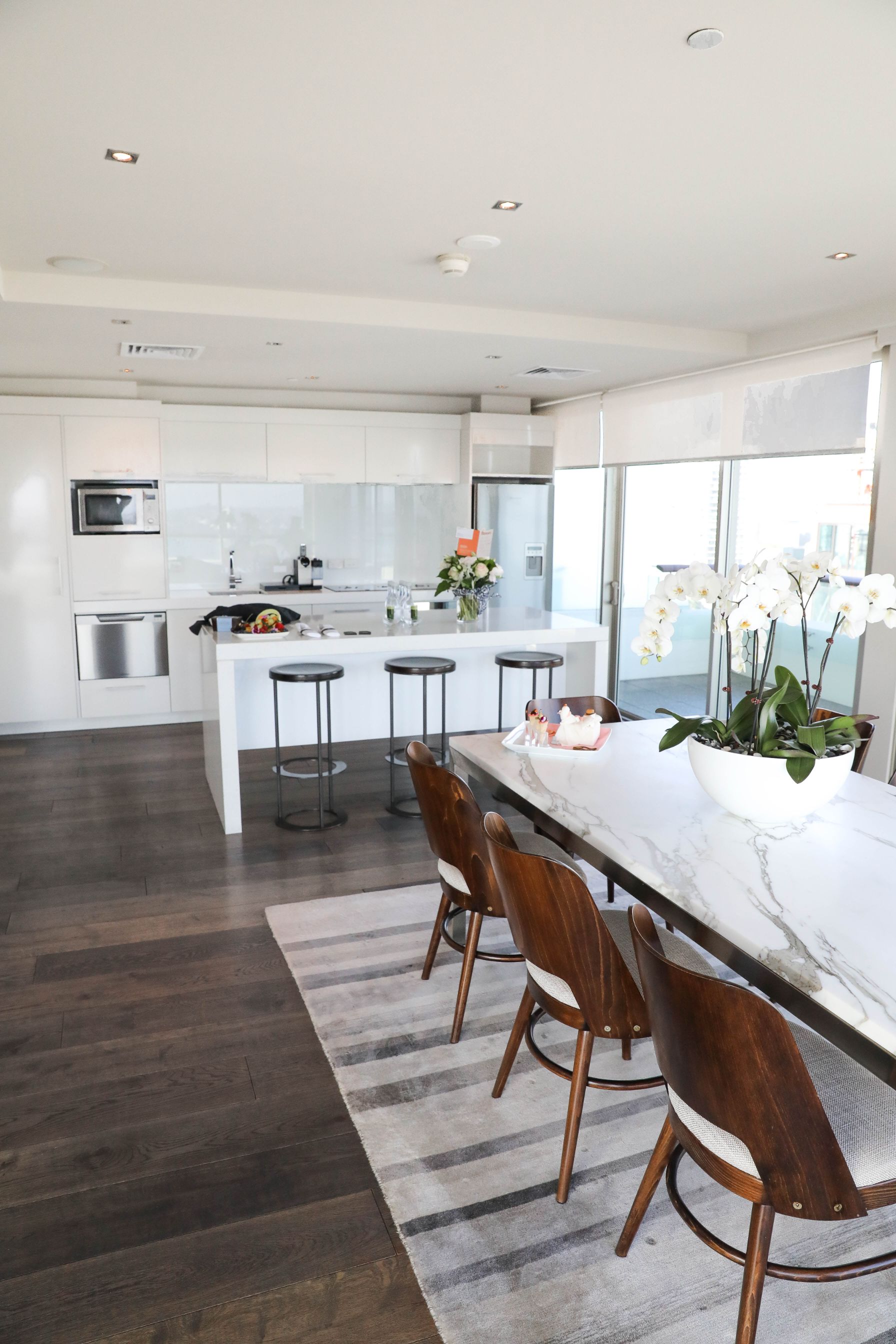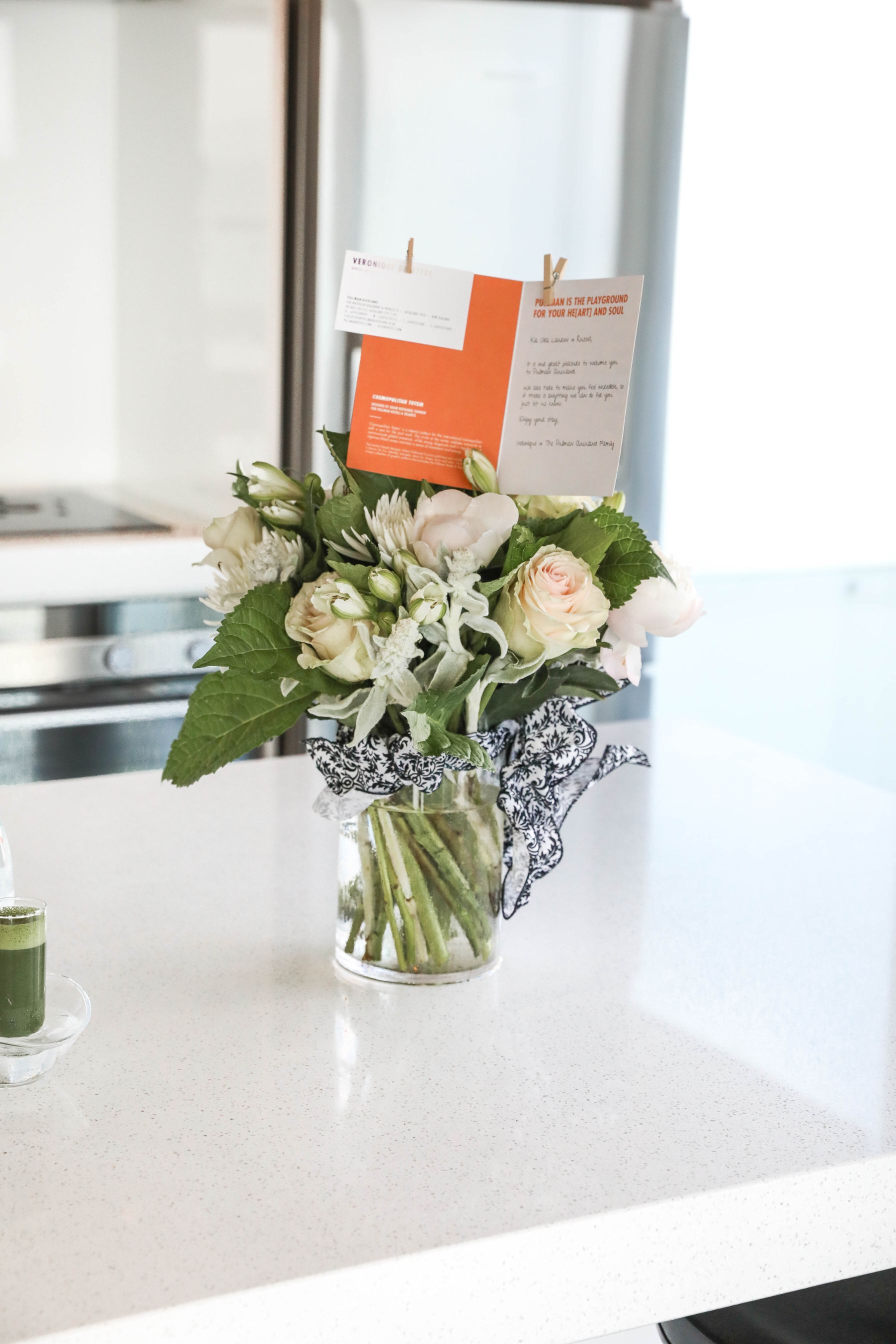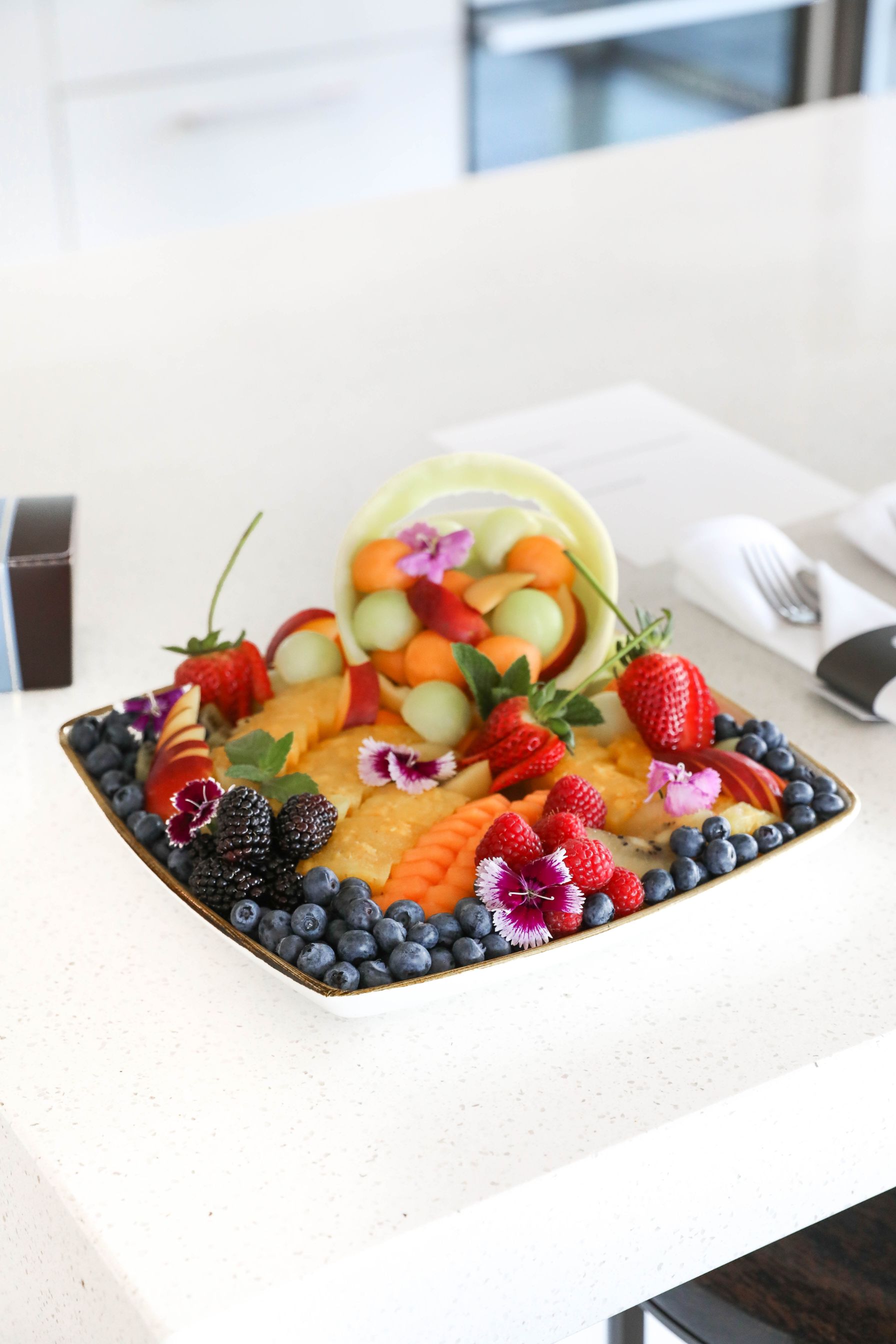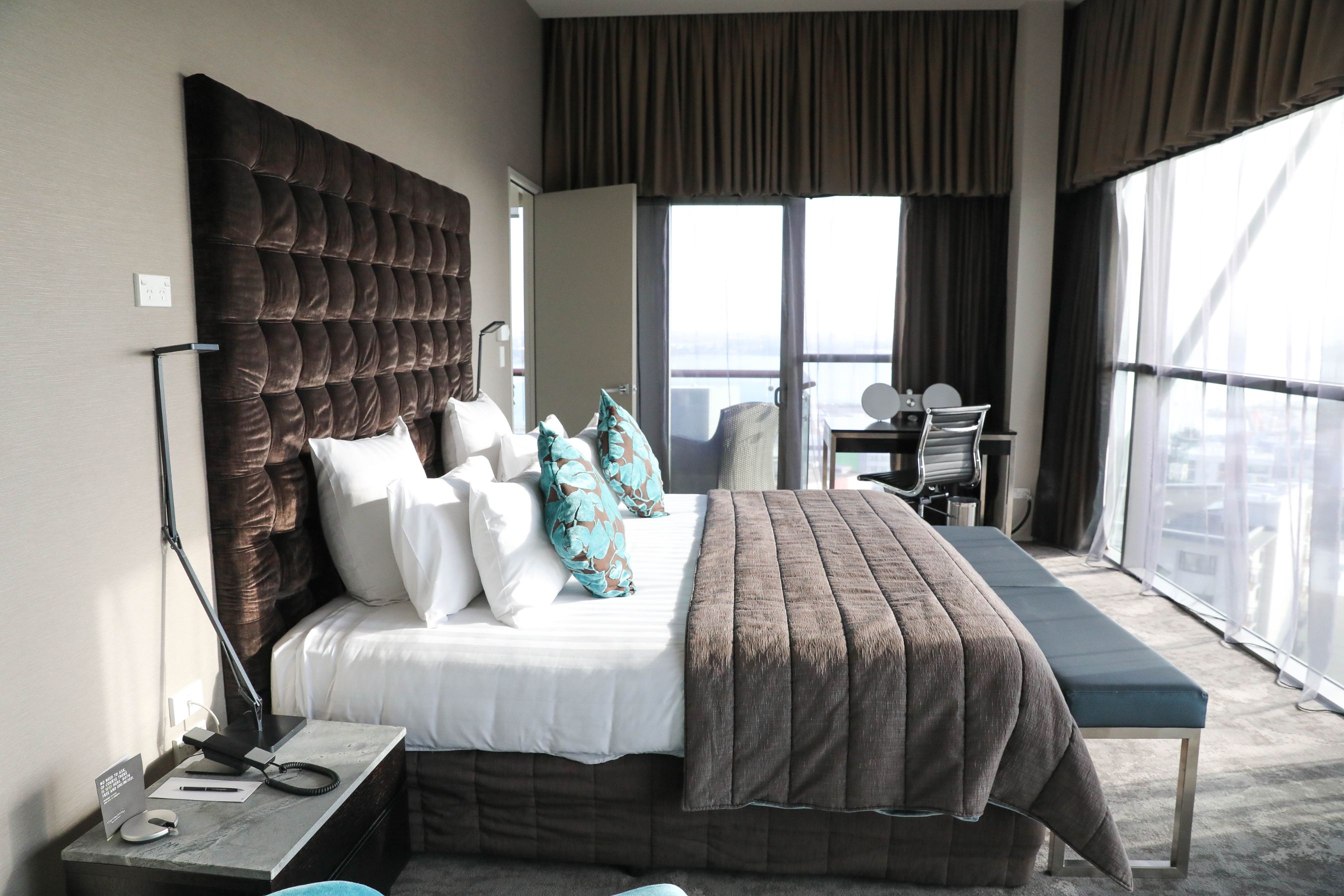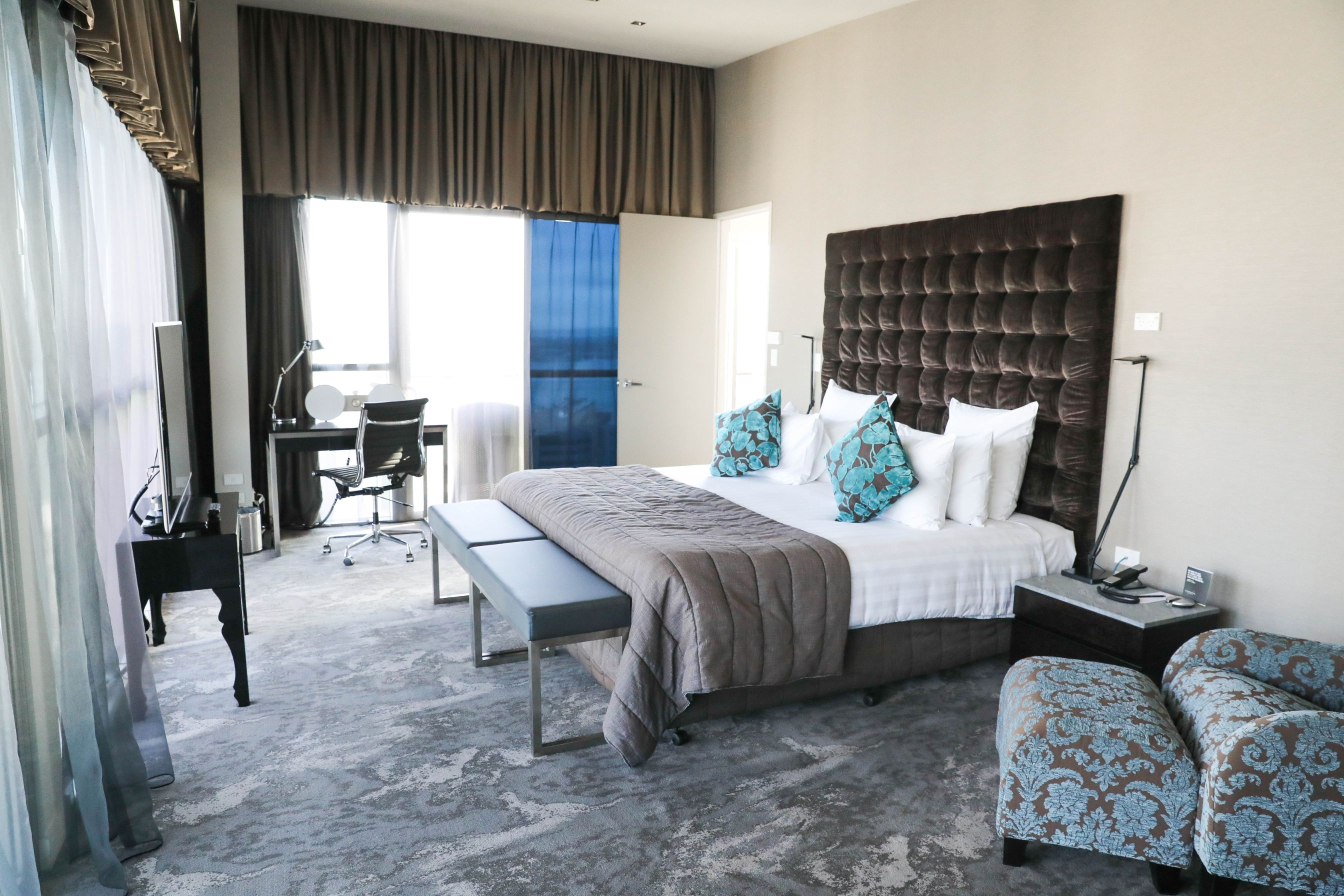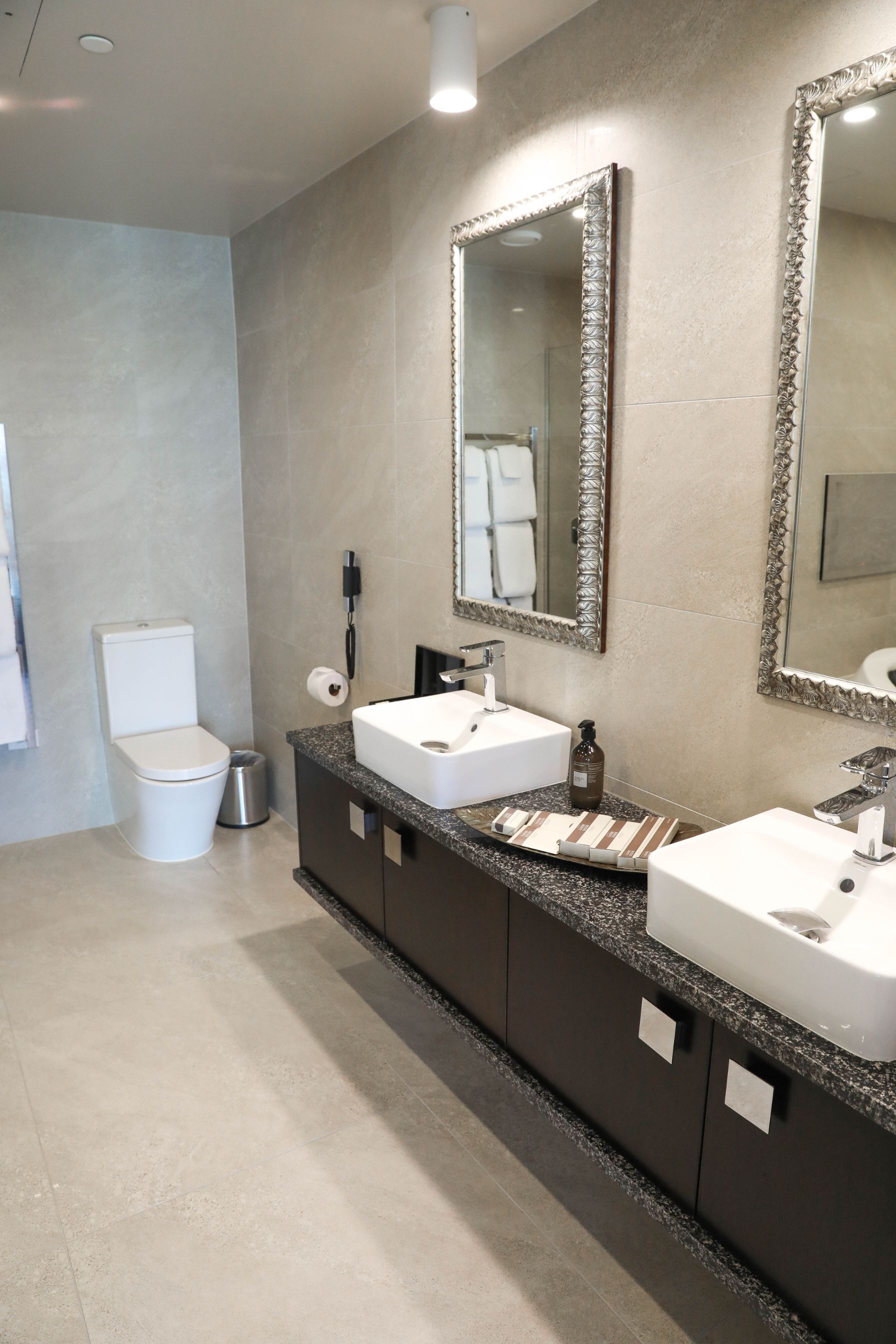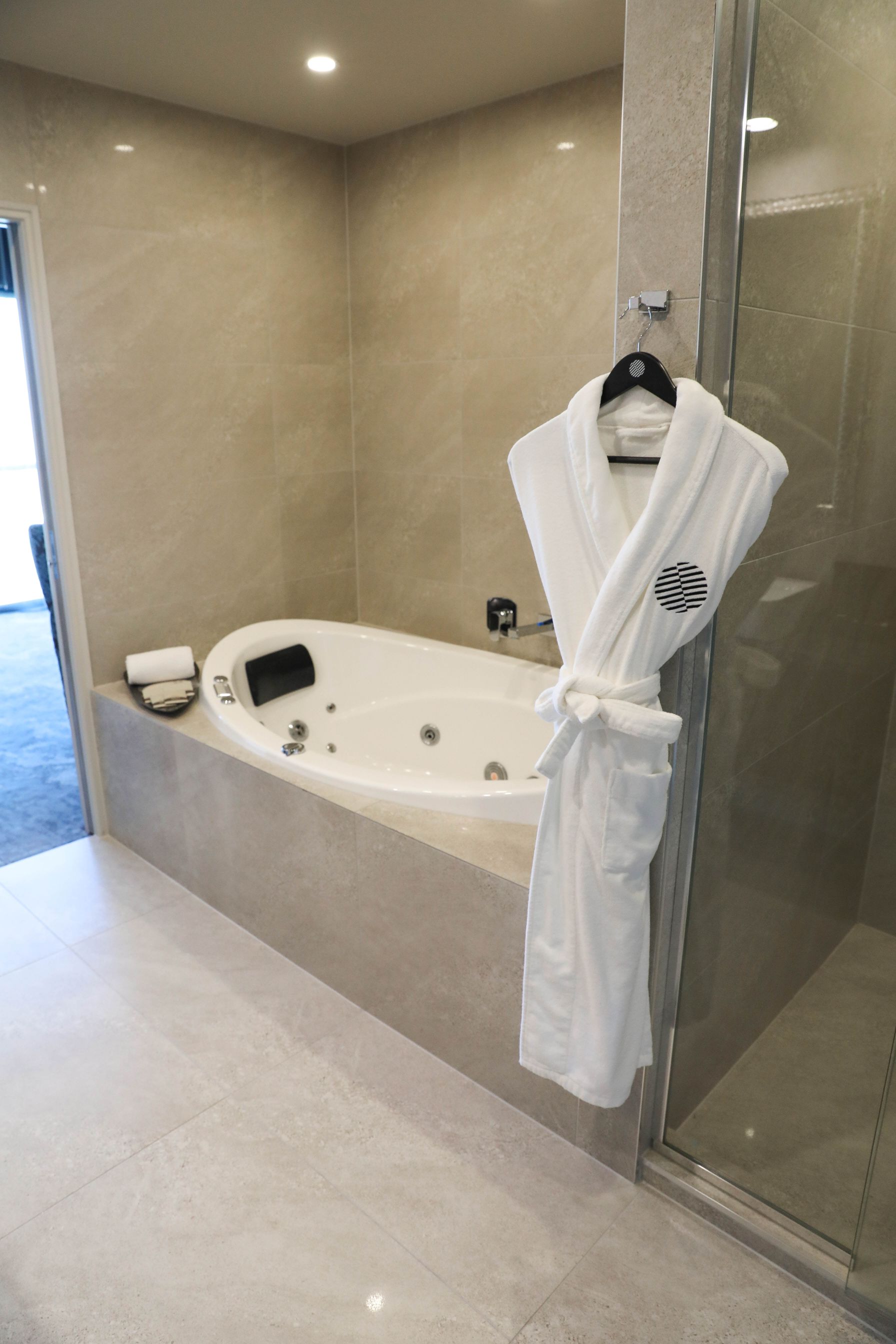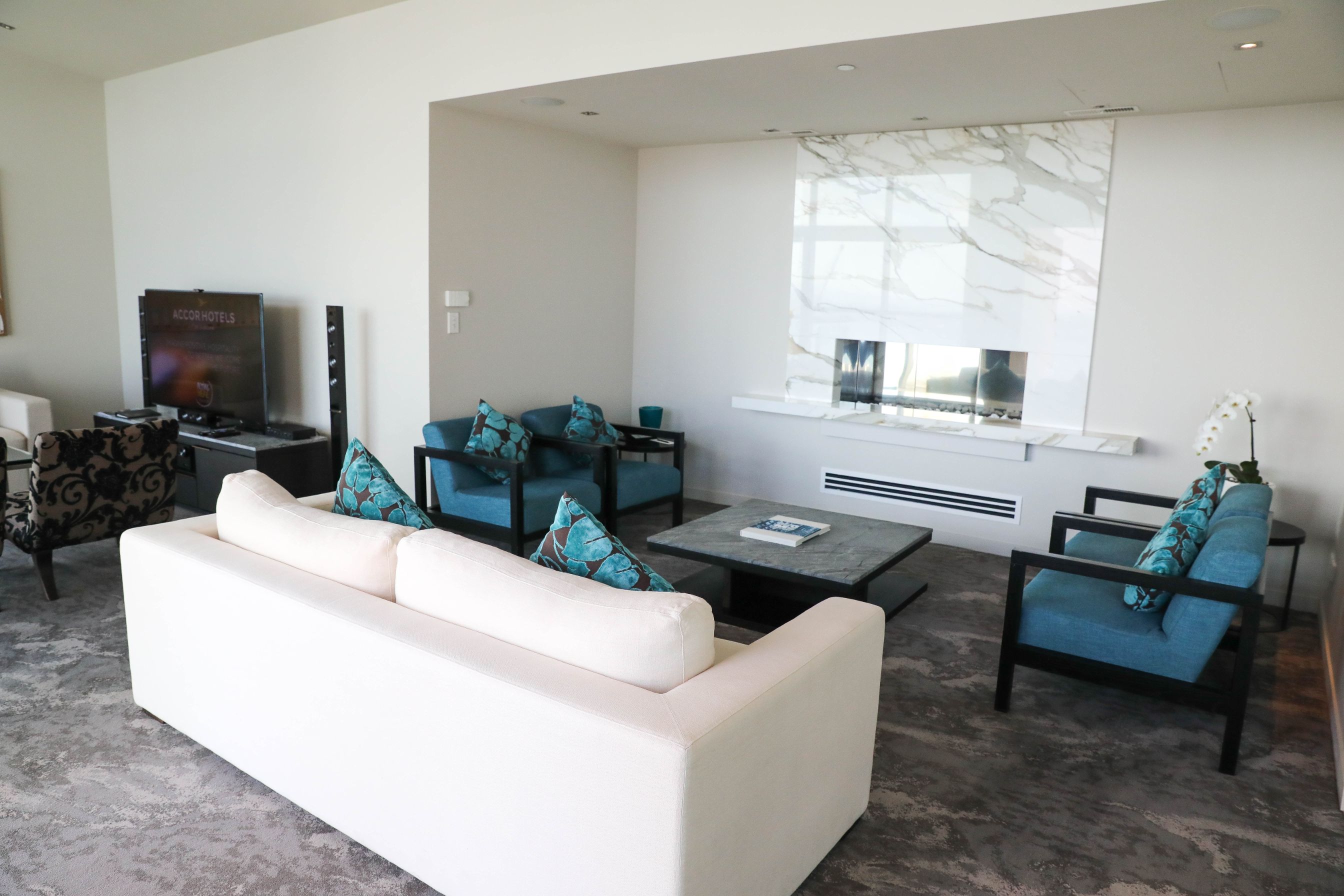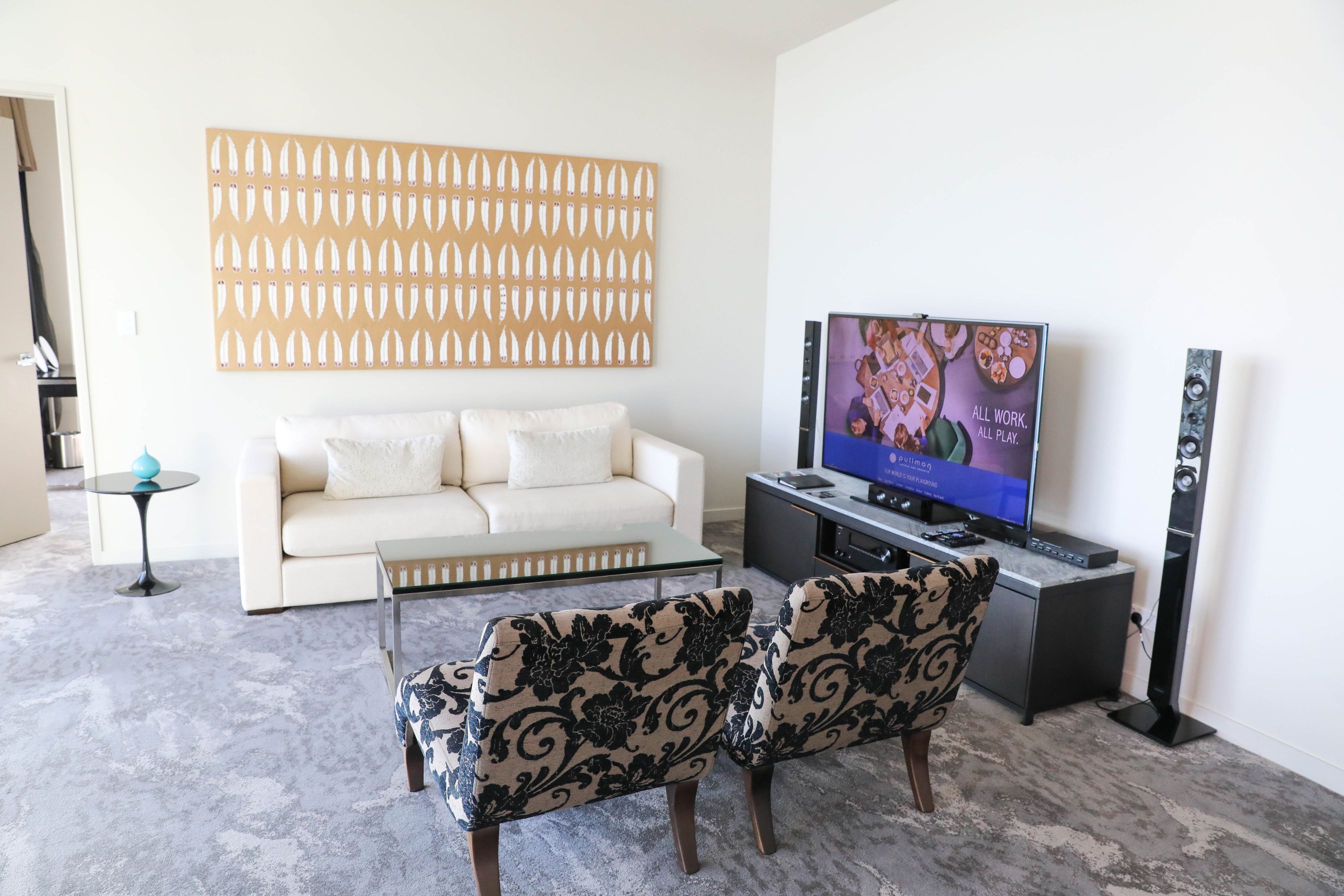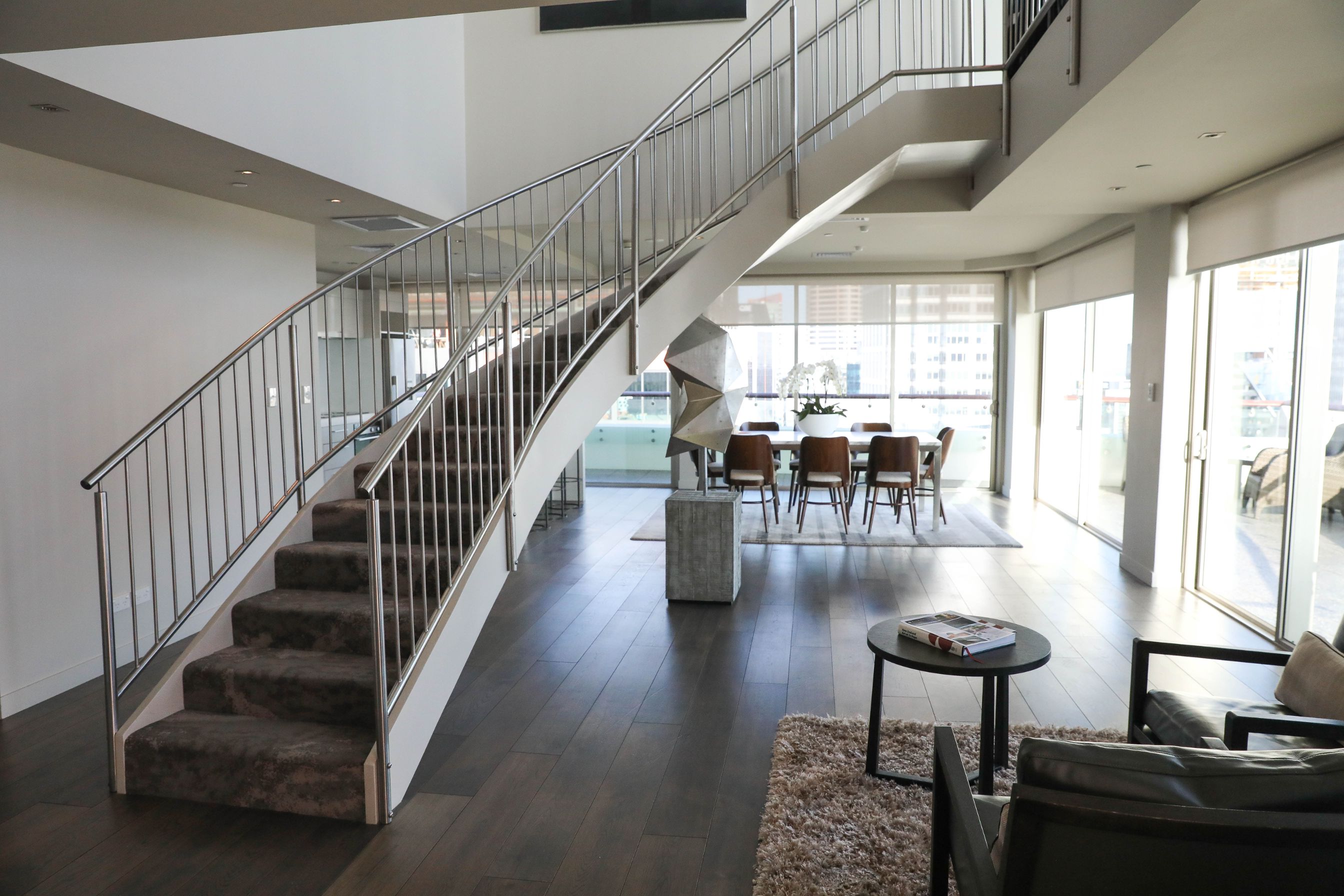 We had breakfast at the hotel and quickly realized how amazing the food is in New Zealand, it reminded me of US food – pretty much just a melting pot of different cultures and cuisines! After breakfast we went and did a little shopping, then we relaxed at the hotel for awhile.
Around 3:00 p.m. we left for the concert. My dad and I (…especially my dad) are die-hard U2 fans, so we got there early to get a good spot in the RedZone. We met so many amazing people at the concert! Every New Zealander we met was so friendly and we also met people from all over the world who we befriended that night. It was an AMAZING concert! It ended around 5:00 a.m. KC time and needless to say we were exhausted! We went home and passed out super quick.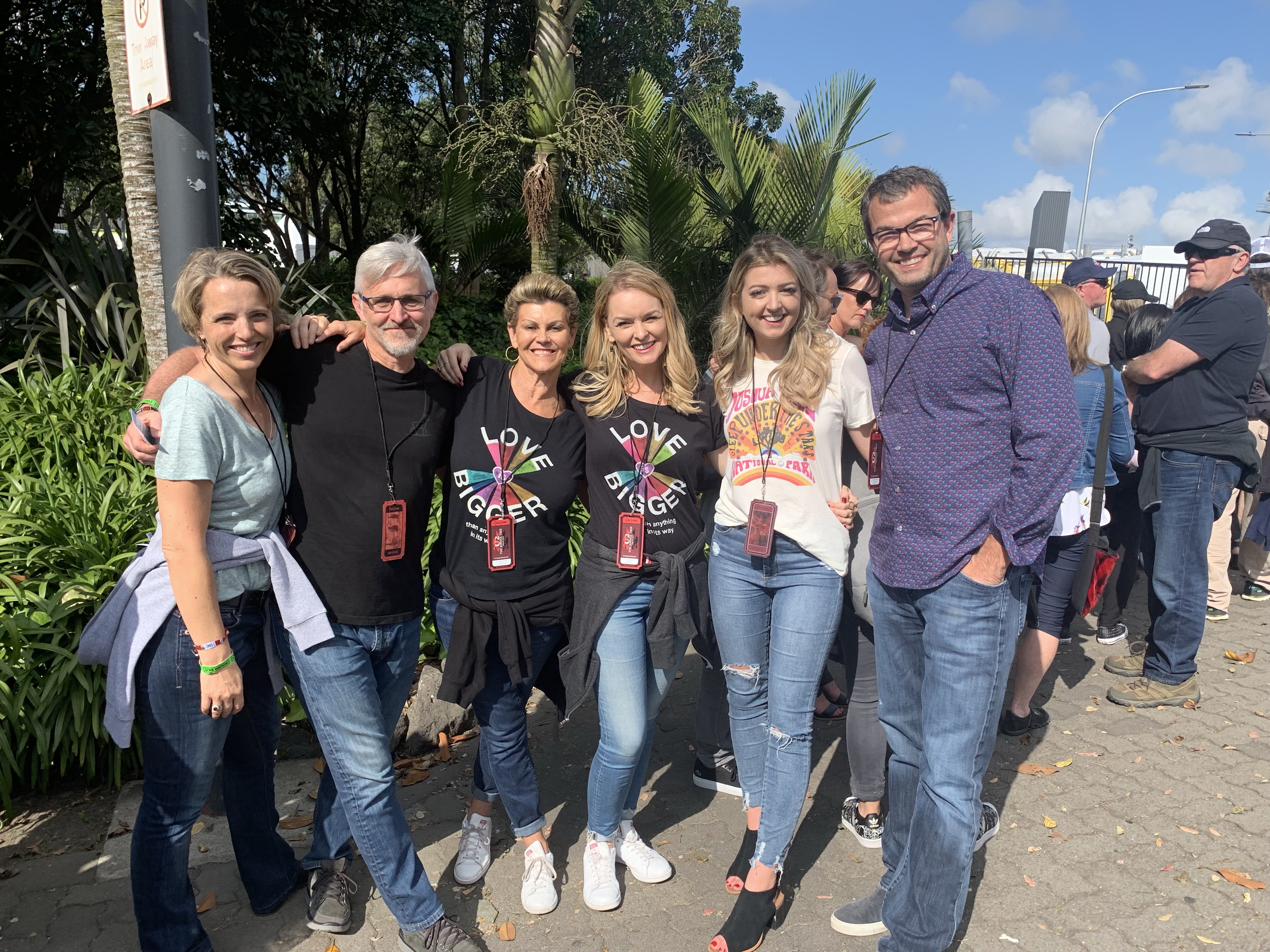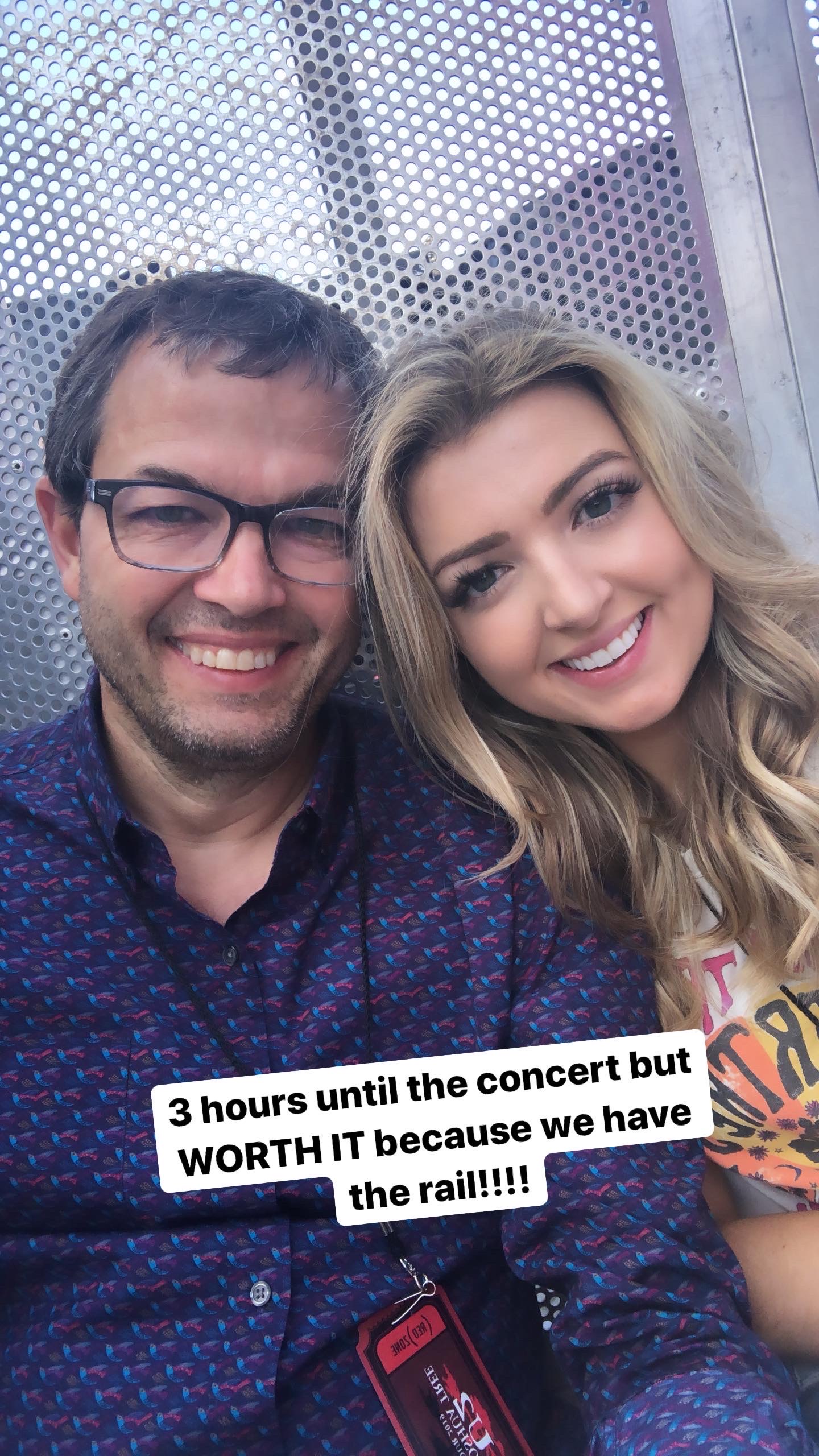 Here is the outfit I wore my first night! Since it was the Joshua Tree tour I decided to wear a National Park Tee since they were cuter than most U2 merchandise haha! It was around 60–70º the whole time we were there (springtime). My jeans and shoes are sold out, so here are similar jeans and shoes to the ones I wore!
The next morning (Saturday in NZ) my dad and I were dead-set on sleeping in, but neither of us could do it because of the time change. It worked out well though, because my boyfriend, Cam, and cousin, Patrick, flew in Saturday morning to see Saturday night's show (yup, they're even crazier than my dad and I)! So we woke up right when they arrived at the hotel!
We all grabbed breakfast then went out into town again before going home and taking a quick nap to rejuvenate for the long night ahead! U2 NIGHT TWO! The hotel put the awesome balloons and chocolate in our room with a hand written note full of U2 puns! It was so cool!
Night two was also amazing, it was fun having my boyfriend and cousin there and we were able to meet up with a lot of the friends we had met the night before! I was a bit more tired this night, and my adrenaline was running low, but nonetheless it was AMAZING!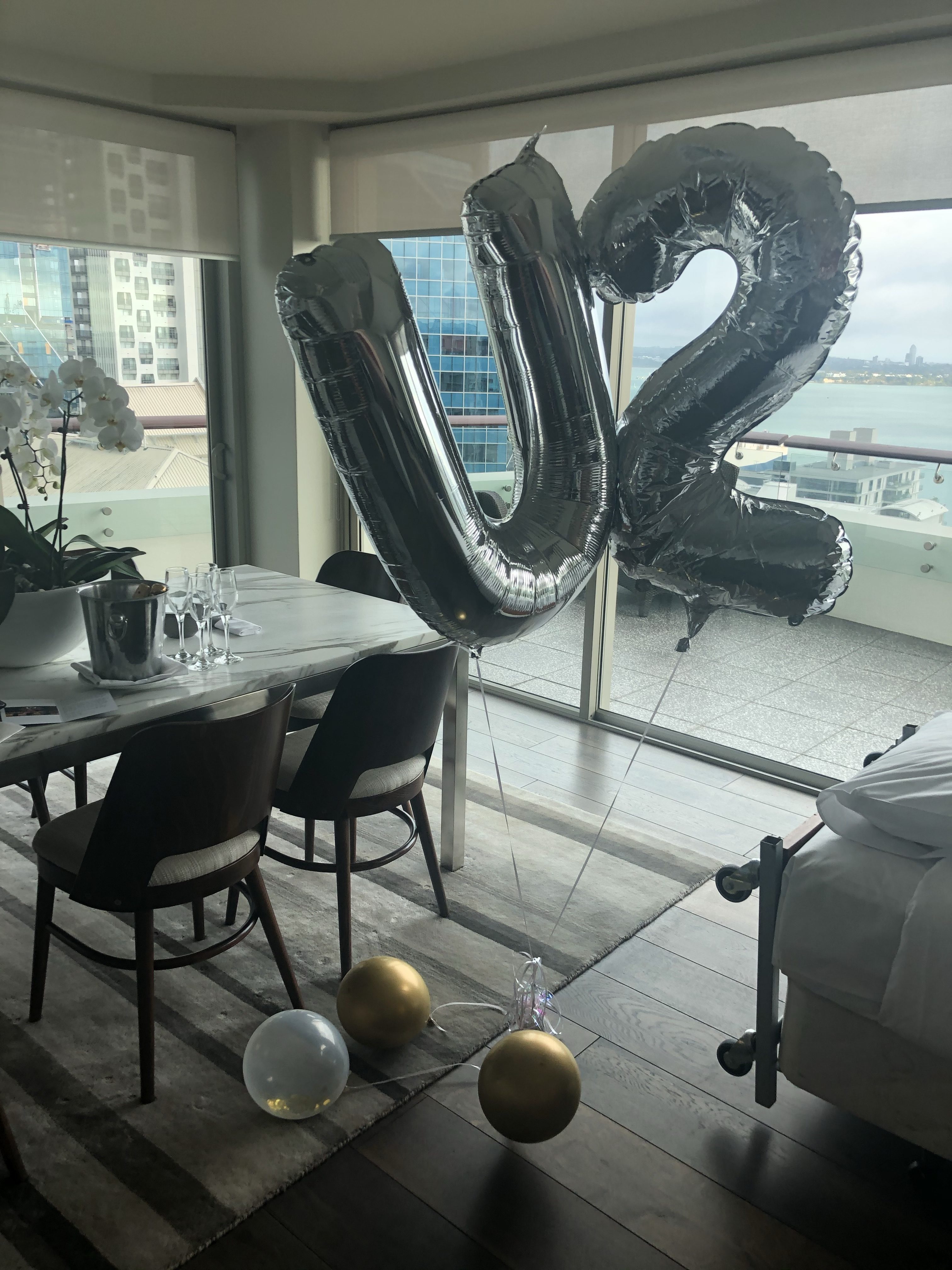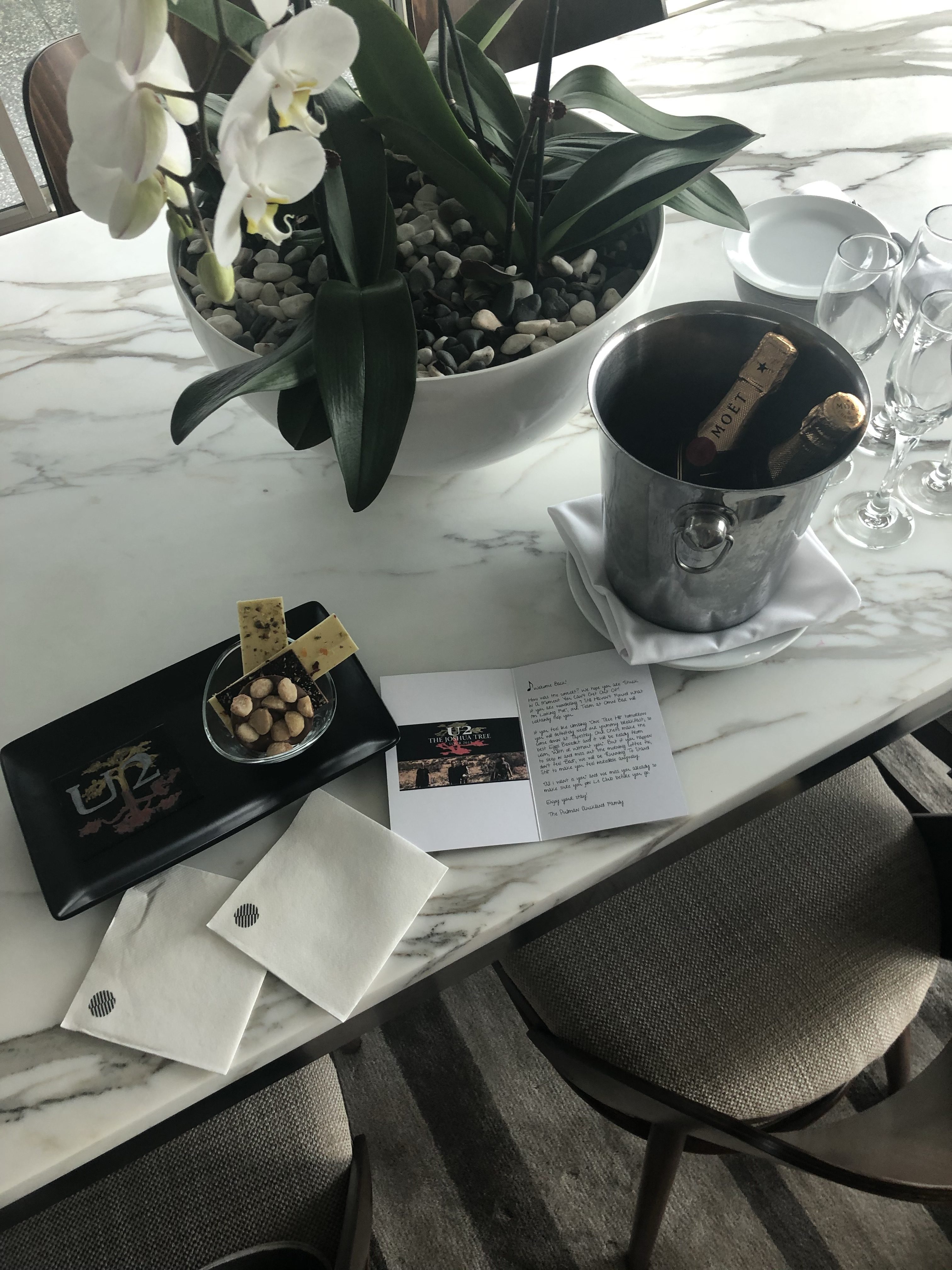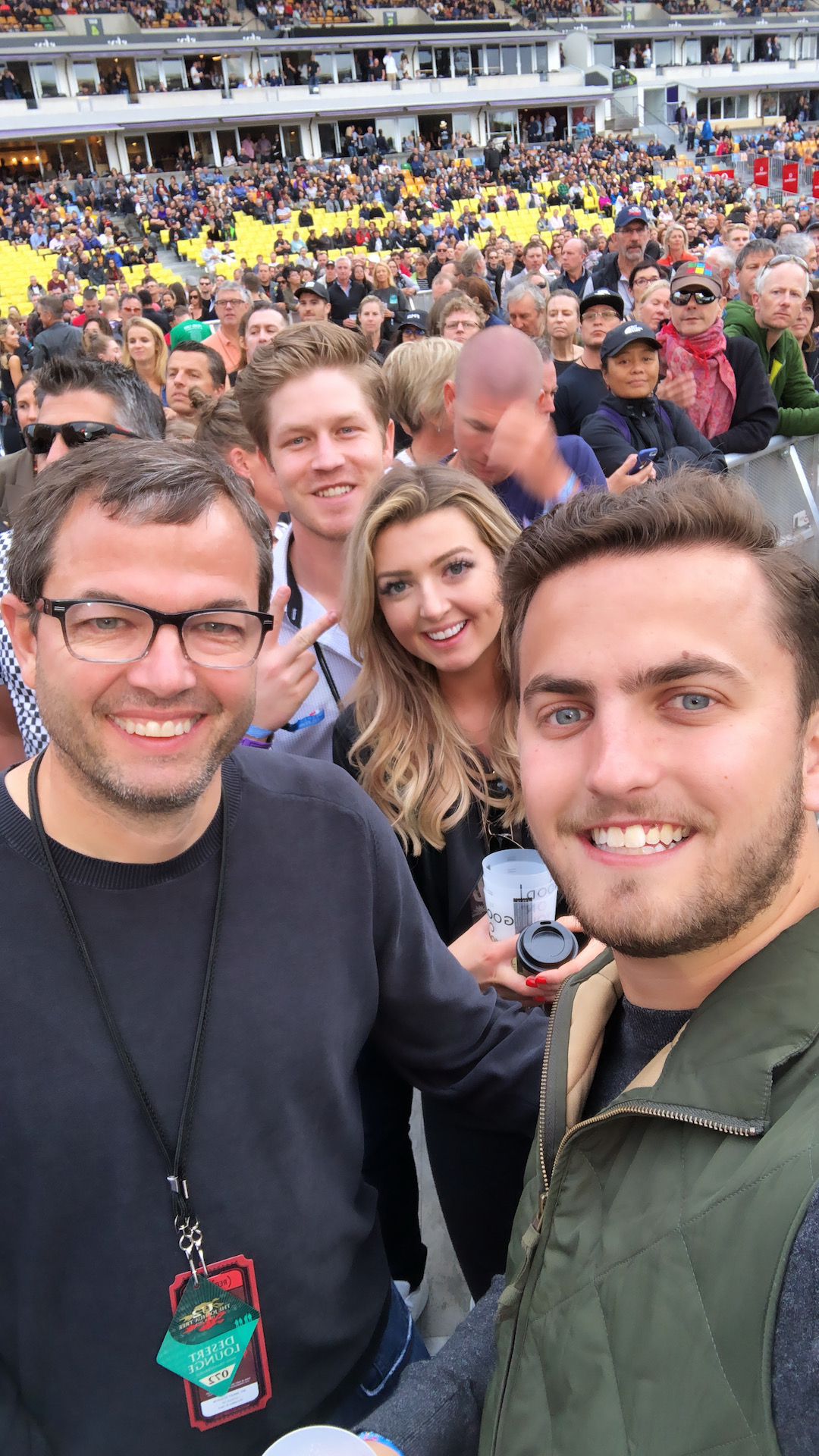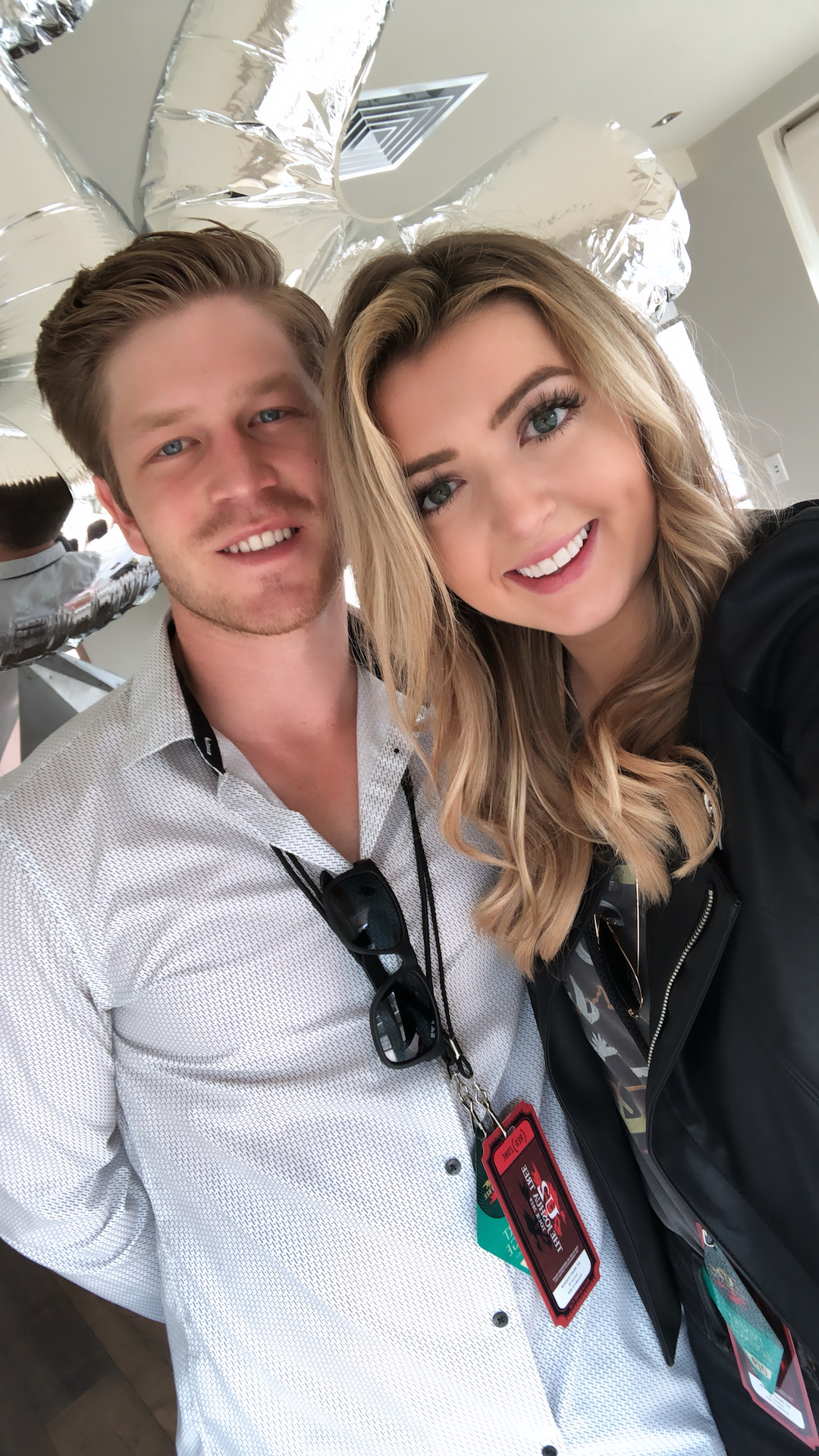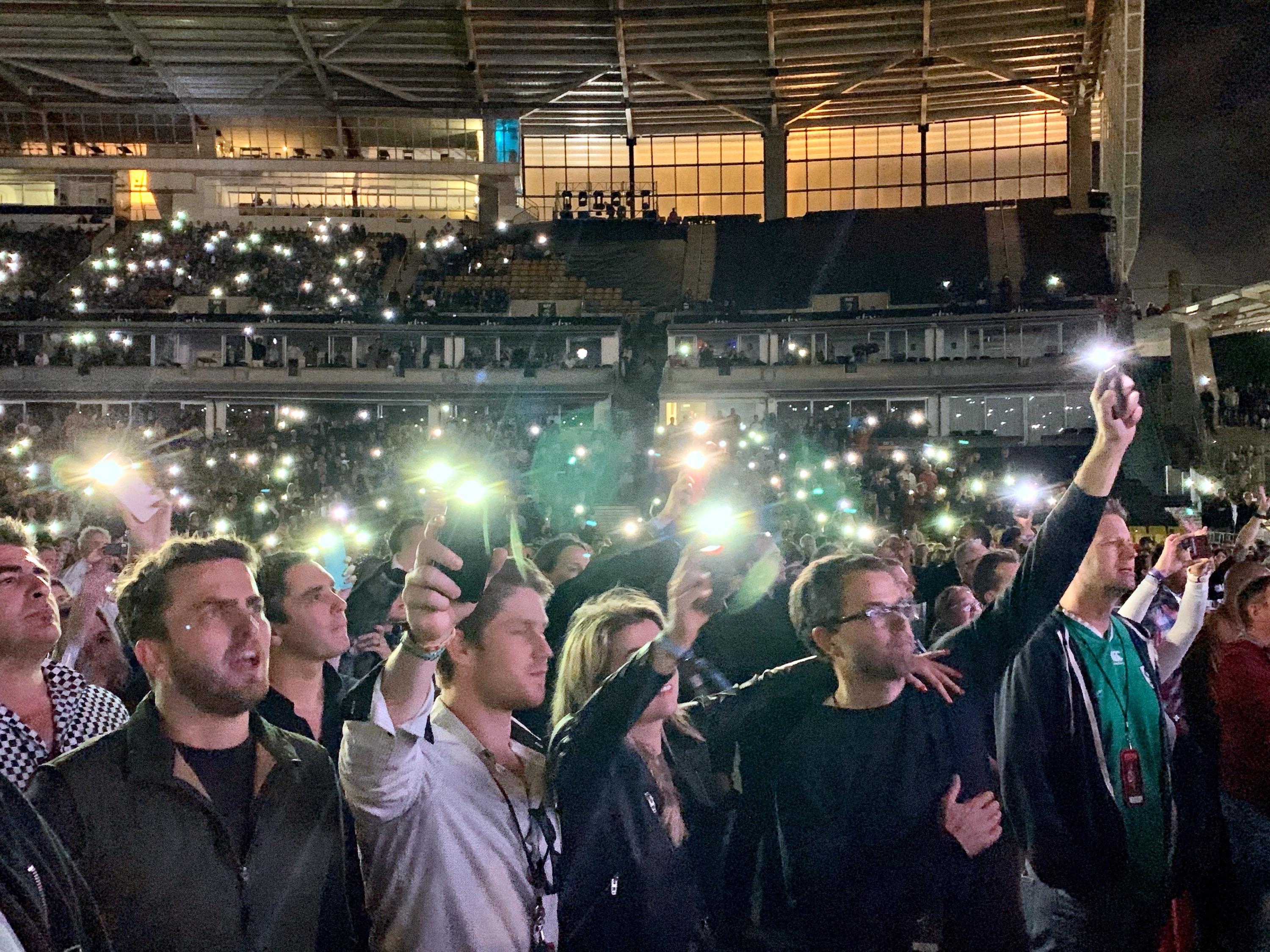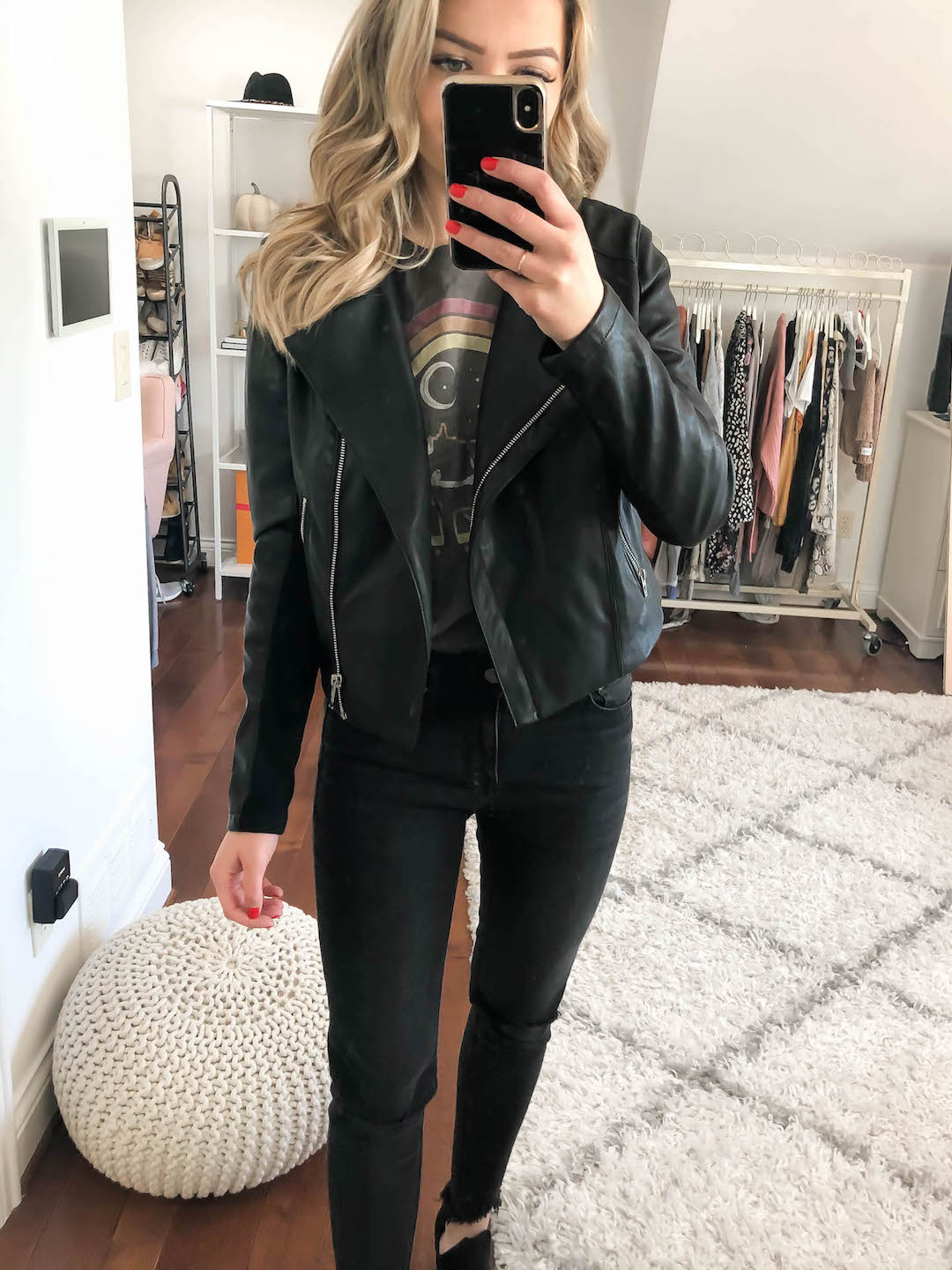 Night two outfit was my favorite and the one I got the most questions about! I wore this super cute Faux Leather Moto Jacket, another Joshua Tree National Park Tee, and my favorite Target Jeans!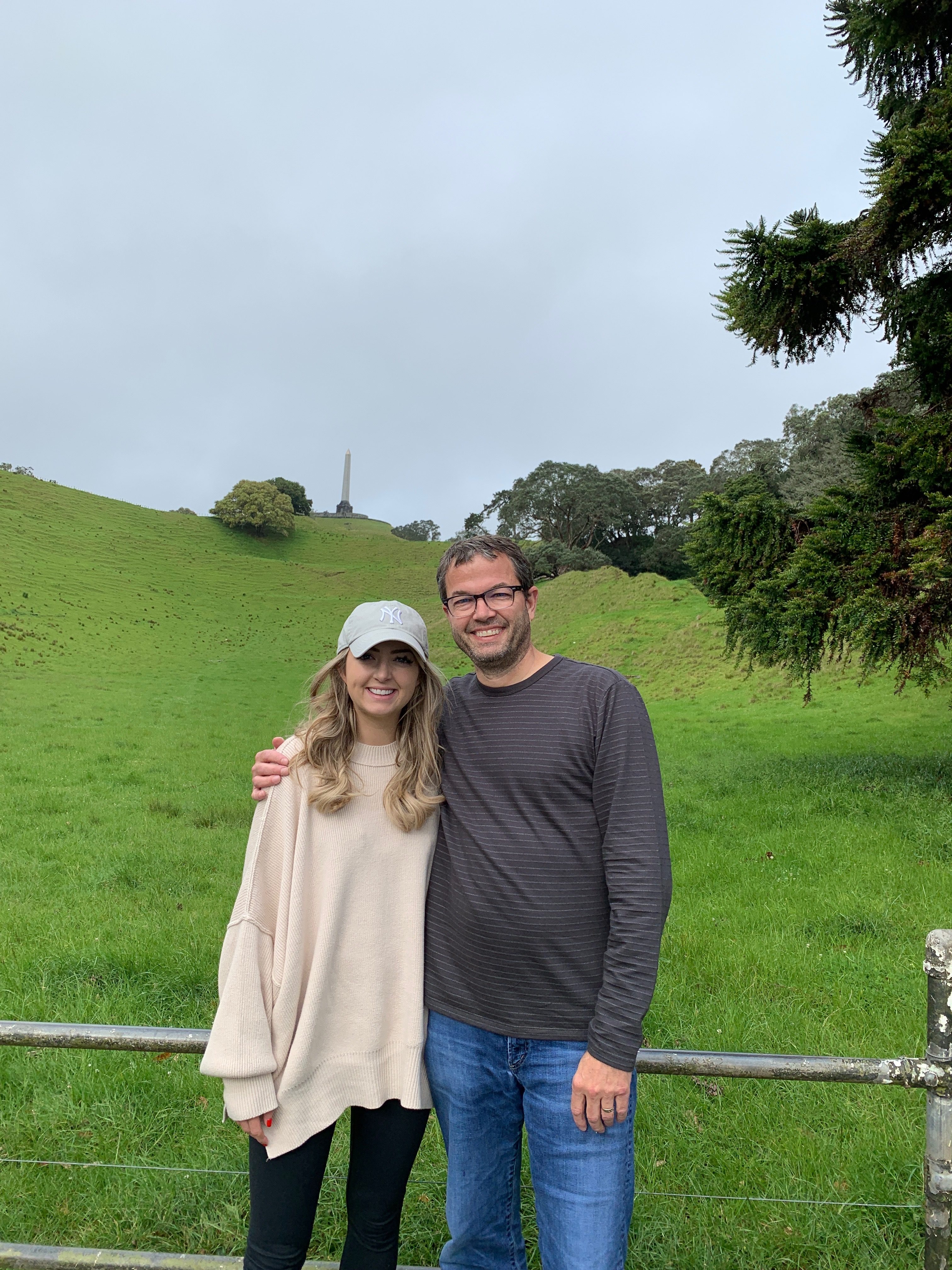 Sunday we were all sooo tired, and it ended up POURING rain. So we all just took it easy until we had to leave for the airport! On the way to the airport we did make one stop. We had to see One Tree Hill while we were in NZ, it was really beautiful! I was as tired as I look in this pic haha! Nonetheless, it was an amazing, whirlwind of a trip! I feel really blessed! I will definitely never forget it!
My sweater details here! I wore it on the plane and it was so cozy!
xoxo,
Lauren Emily Lindmark
Copyright © 2019 dailydoseofcharm.com