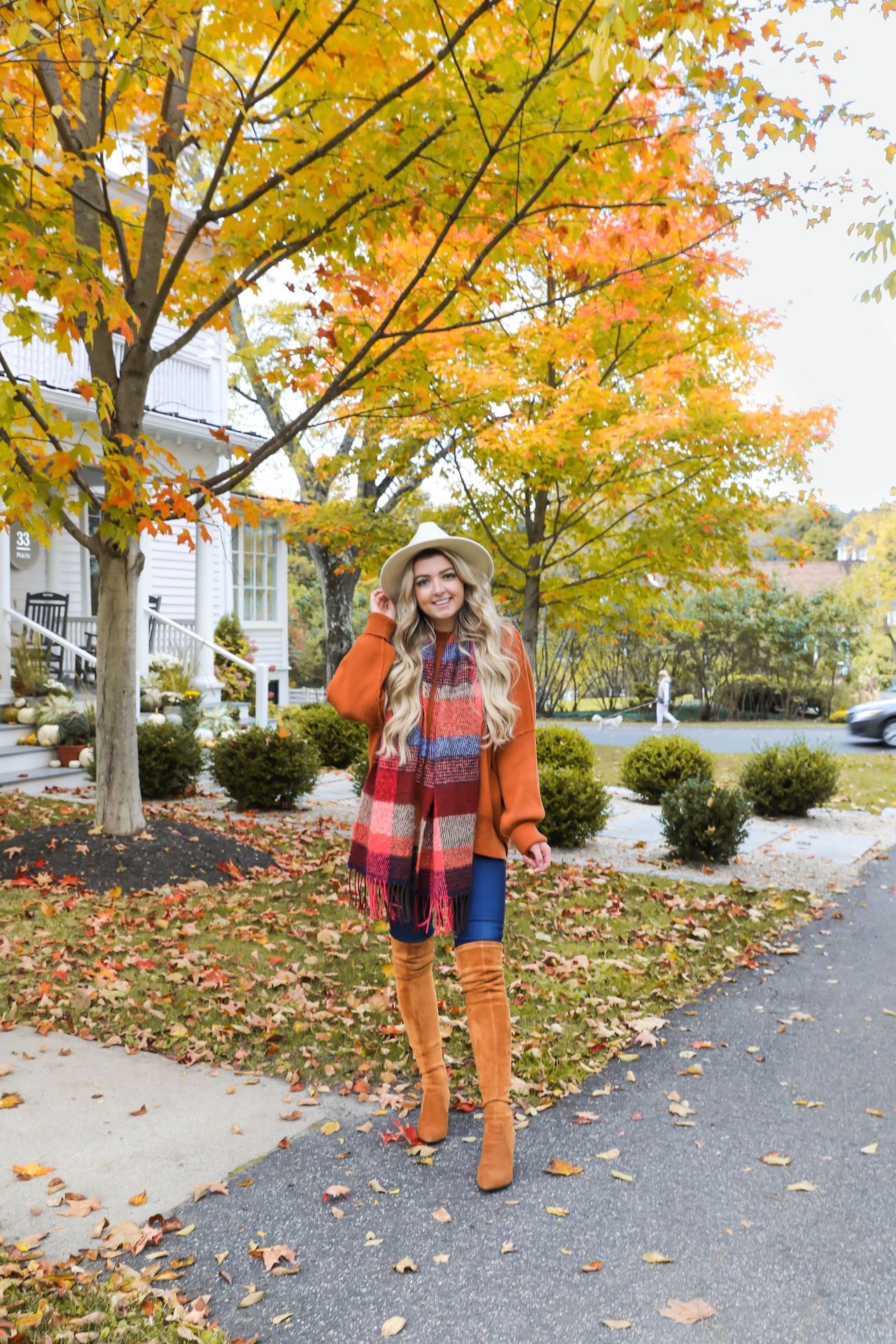 Fall Foliage Trip! What to Do in Lenox, Massachusetts + What I Wore & Where We Stayed
Hey friends! I am finally getting around to posting about my trip to Massachusetts! Yay! Last month my momma and I went on the BEST fall foliage trip in Massachusetts and I have been SO excited to share it with you all! Every year around this time my mom and I always say "Next year is the year we are going on a fall trip!" It always just sneaks up on us! So, a few weeks ago, I said it again. My mom and I were on a walk, making plans to go to our favorite coffee shop and Trader Joe's the next day. I was looking at the leaves starting to change on the path we were on and said, "We missed another fall trip – 2020 will be our year!" My mom kind of hesitated to answer, but finally said "I was going to ask you to go this year, but knew you have been so busy."
She was right, I had been crazy busy, and to be honest I was in no position to up and leave. My employee is still learning and I had a busy week ahead. However, I had one of those "Life is Short" moments and said "Let's go, I'm free!" So we went home, called our travel agent, and were on a plane not even 24 hours later! It was an amazing whirlwind trip, but it was also so relaxing and just what I needed to clear my head! Nothing better than quality time with my momma, driving around listening to country music, and looking at all the fall colors!
Day 1 + Where We Stayed
We stayed at the Wheatleigh Hotel in Lenox, Massachusetts. It was amazing! It was an old mansion that was originally a wedding present from a dad to his daughter back in the 1800s. The grounds were beautiful, the room was cozy, the staff was so friendly, and the food (AKA THE MOST IMPORTANT THING) was impeccable! Here are some photos!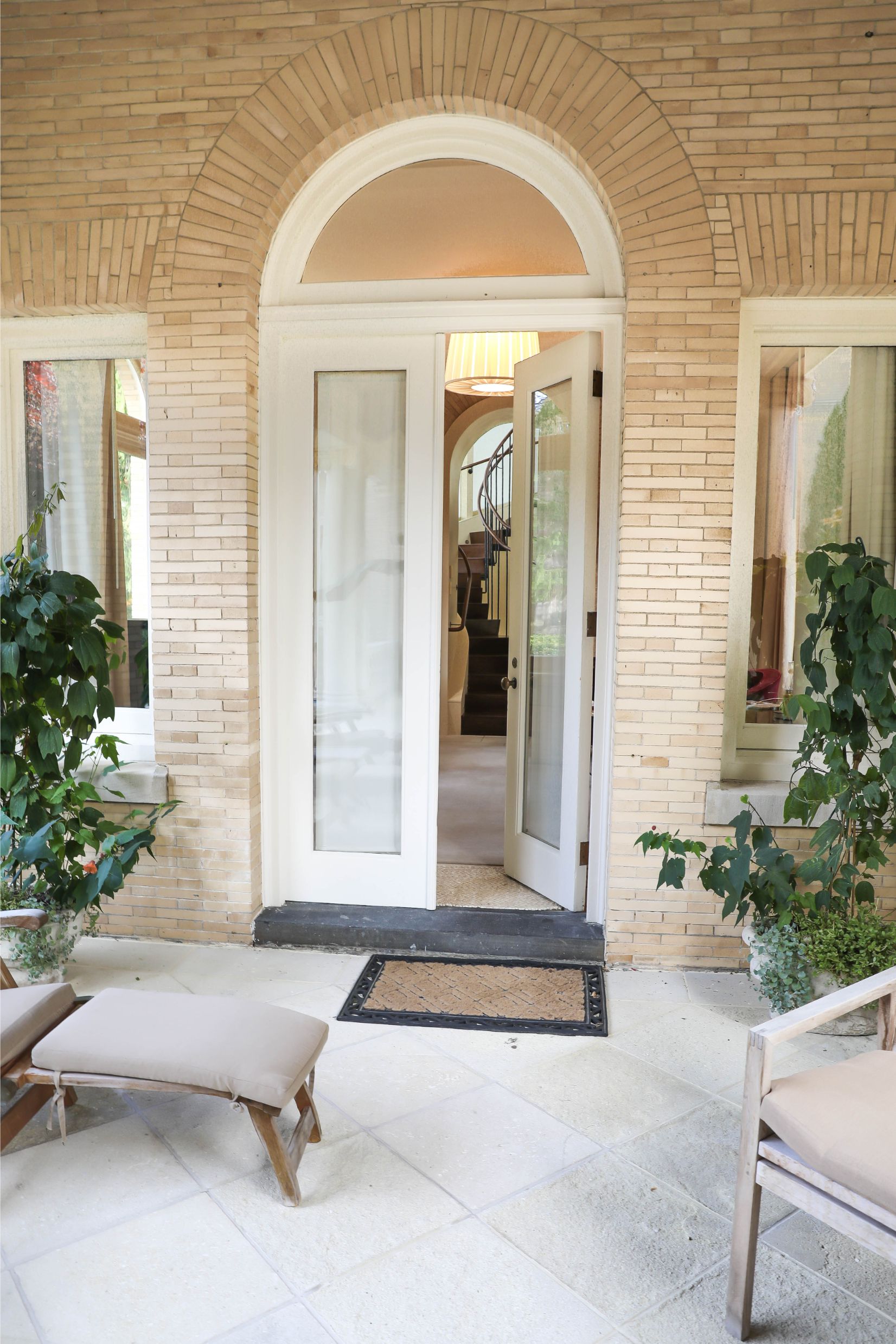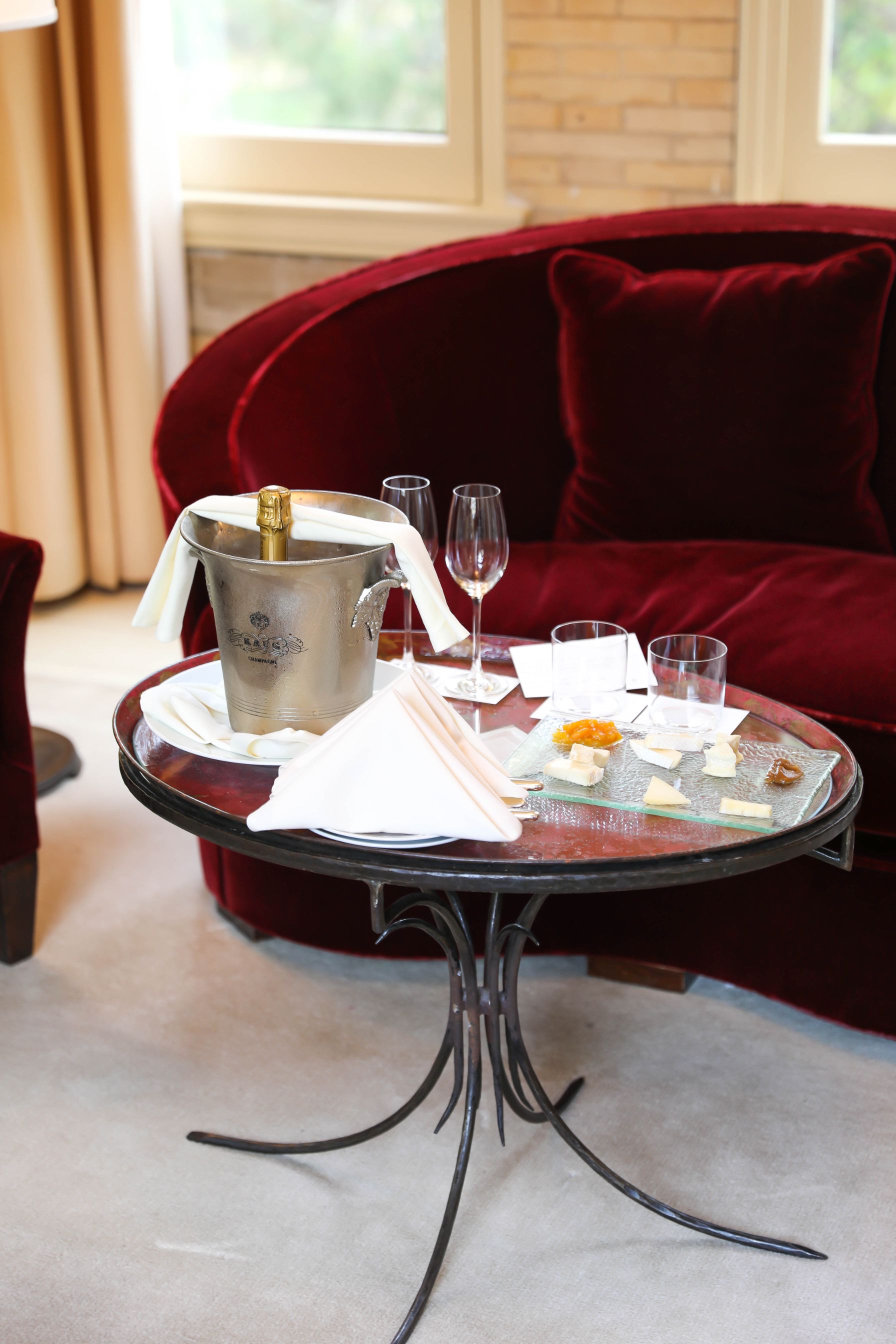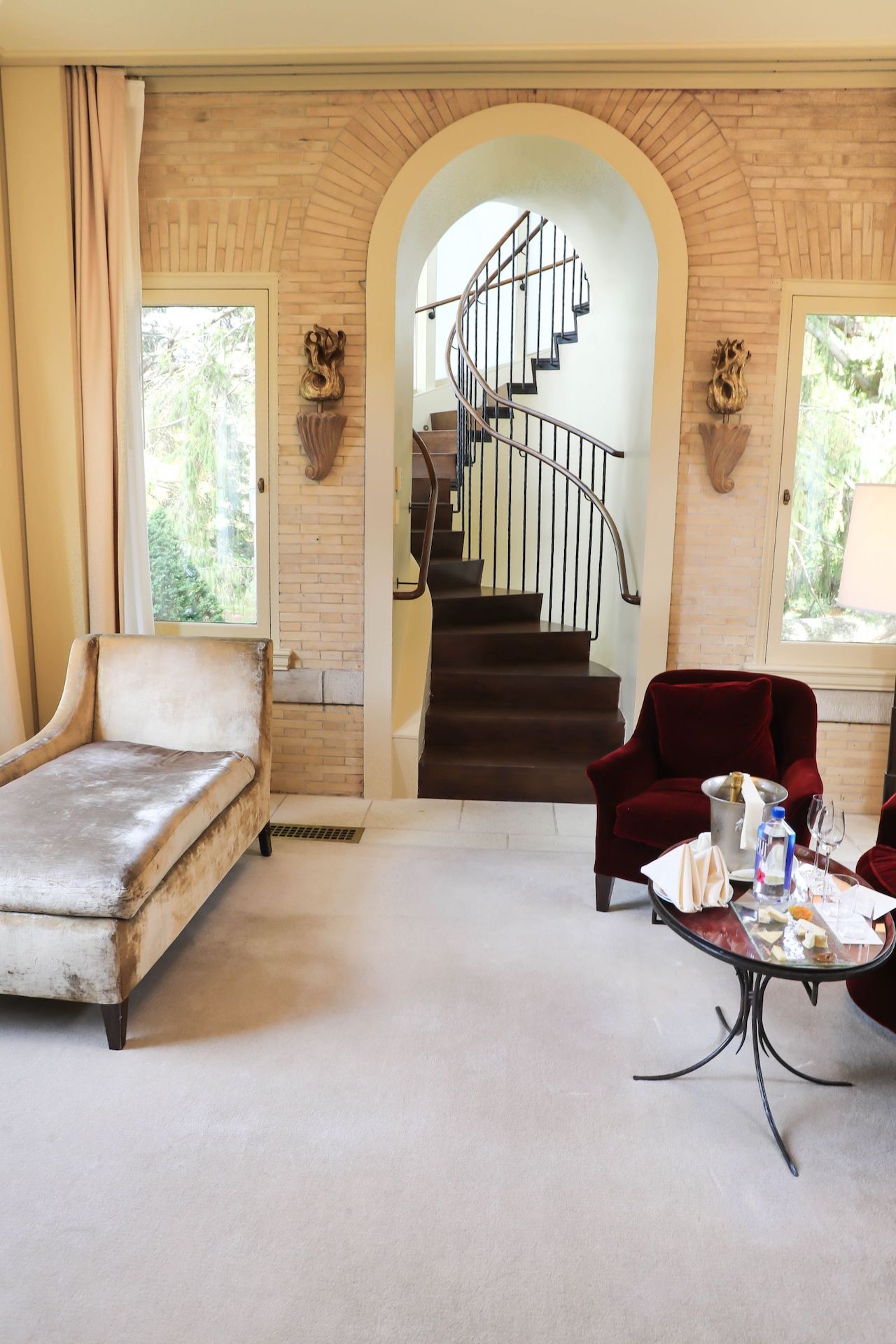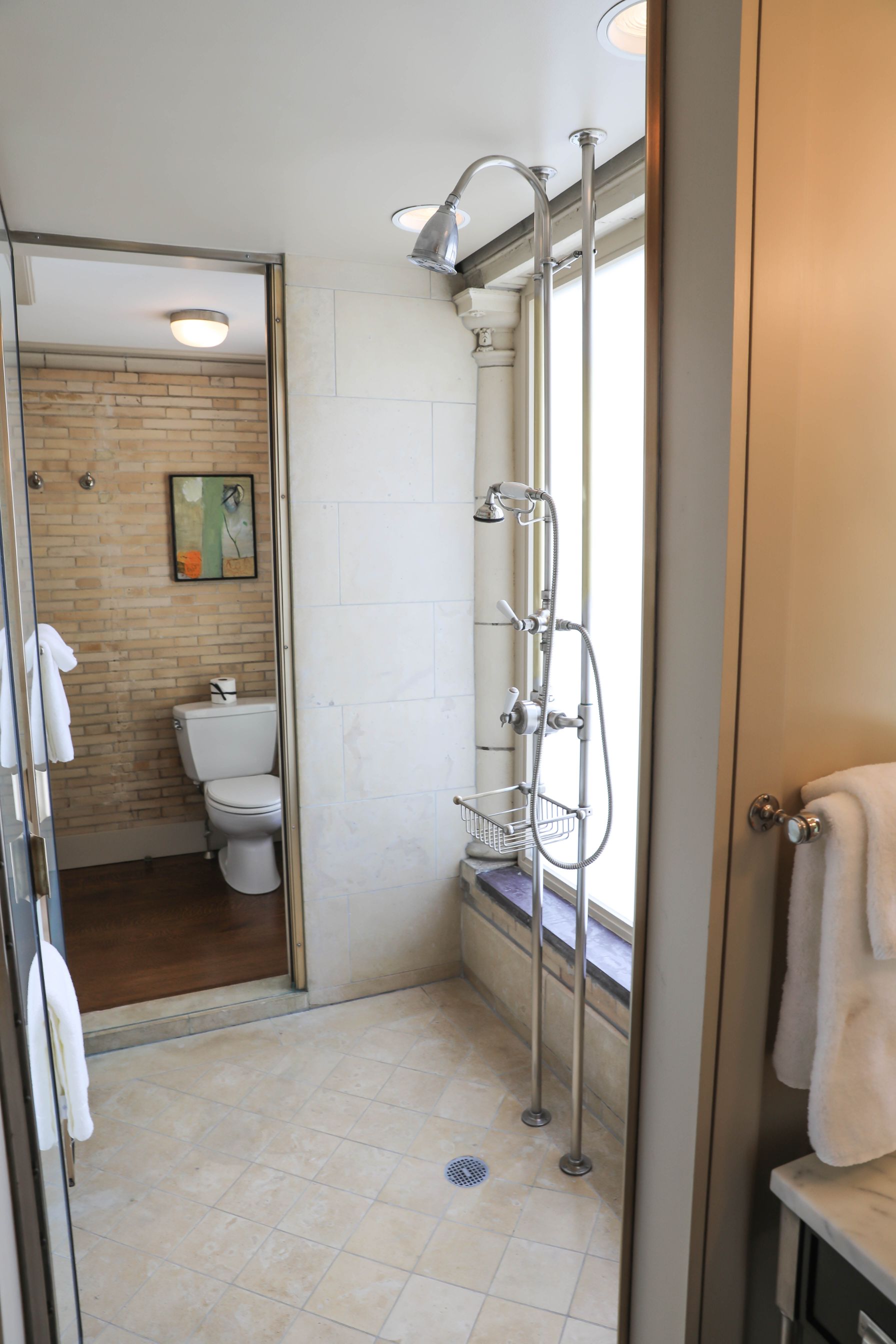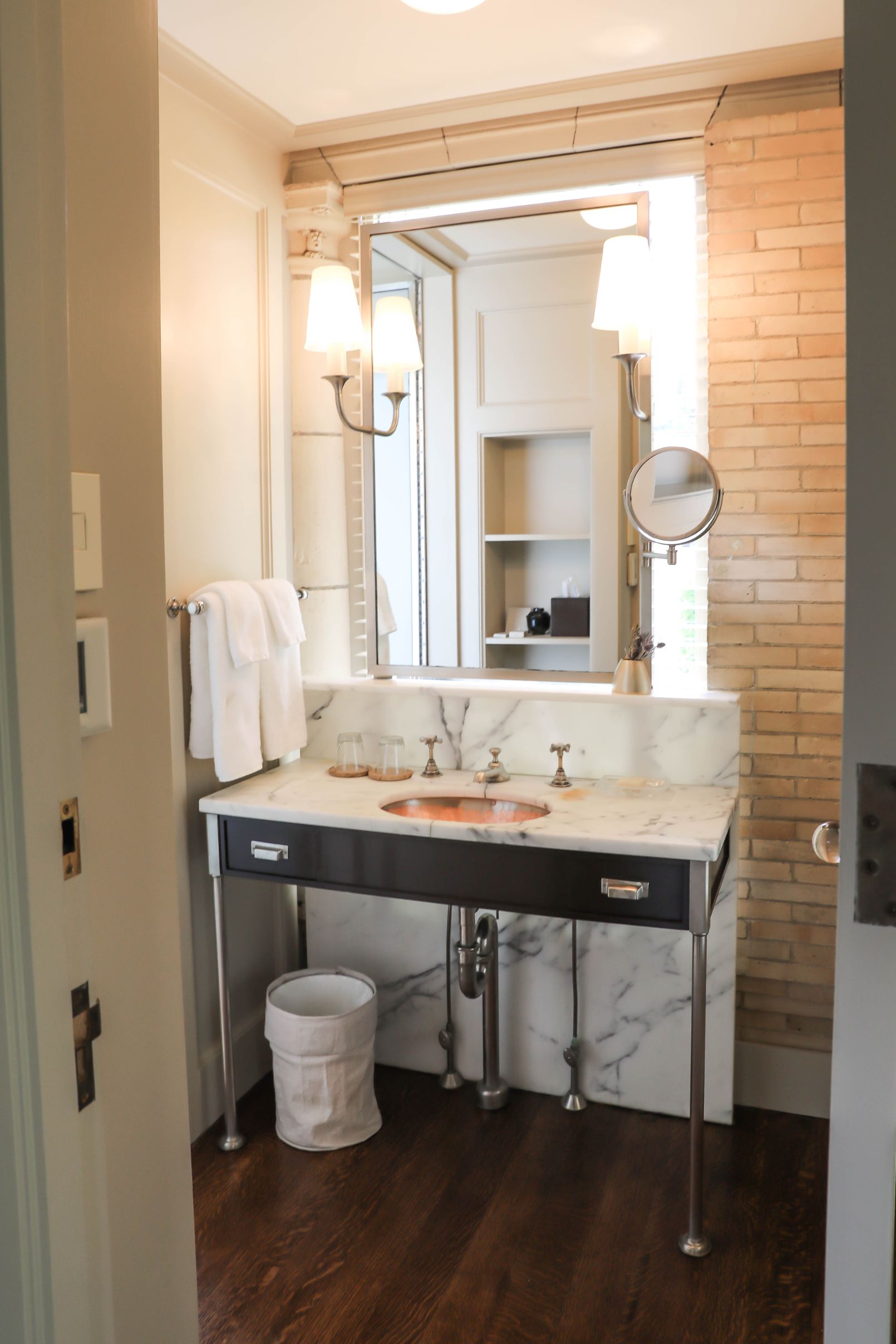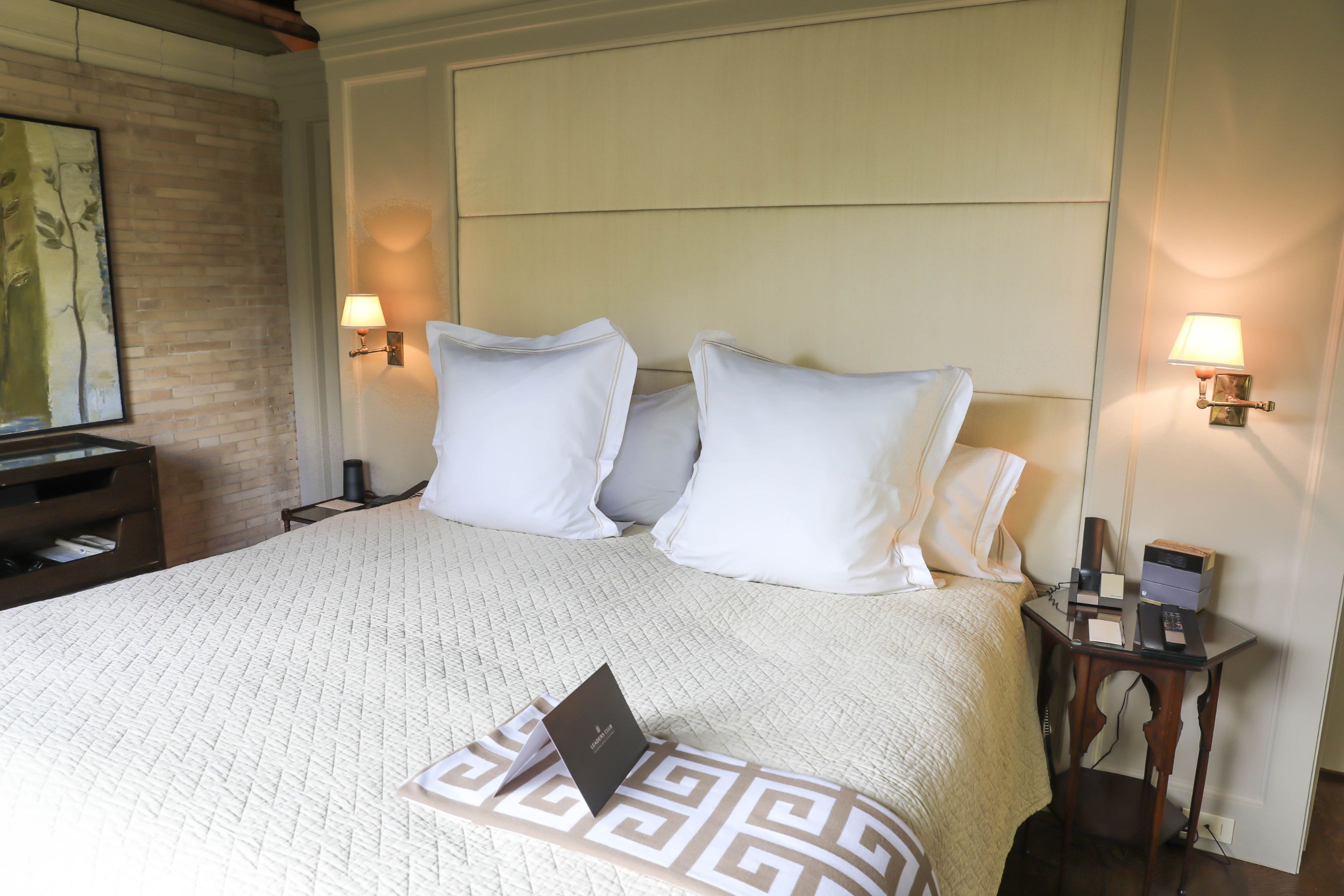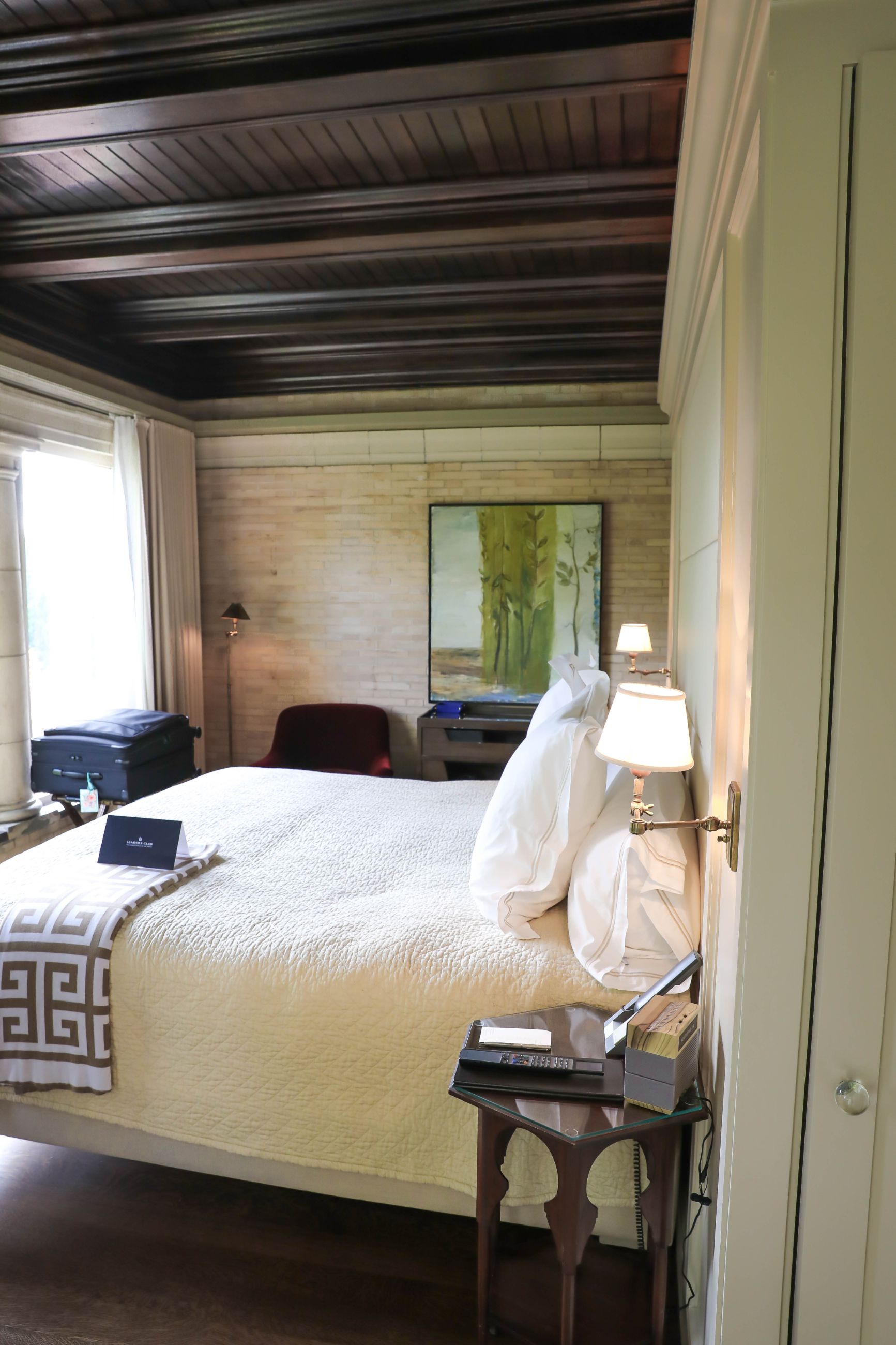 The first day we arrived we ate a little lunch at the hotel then went into town. The town of Lenox was so cute, my mom and I kept calling it a "Hallmark town" because it felt like we were in a hallmark movie! Definitely a sleepy town vibe, with just a few shops and restaurants. It was really fun though! We both grabbed some coffee at a local bakery then walked around. I bought a book at the local bookstore then we bought a bottle of wine to sip on that night!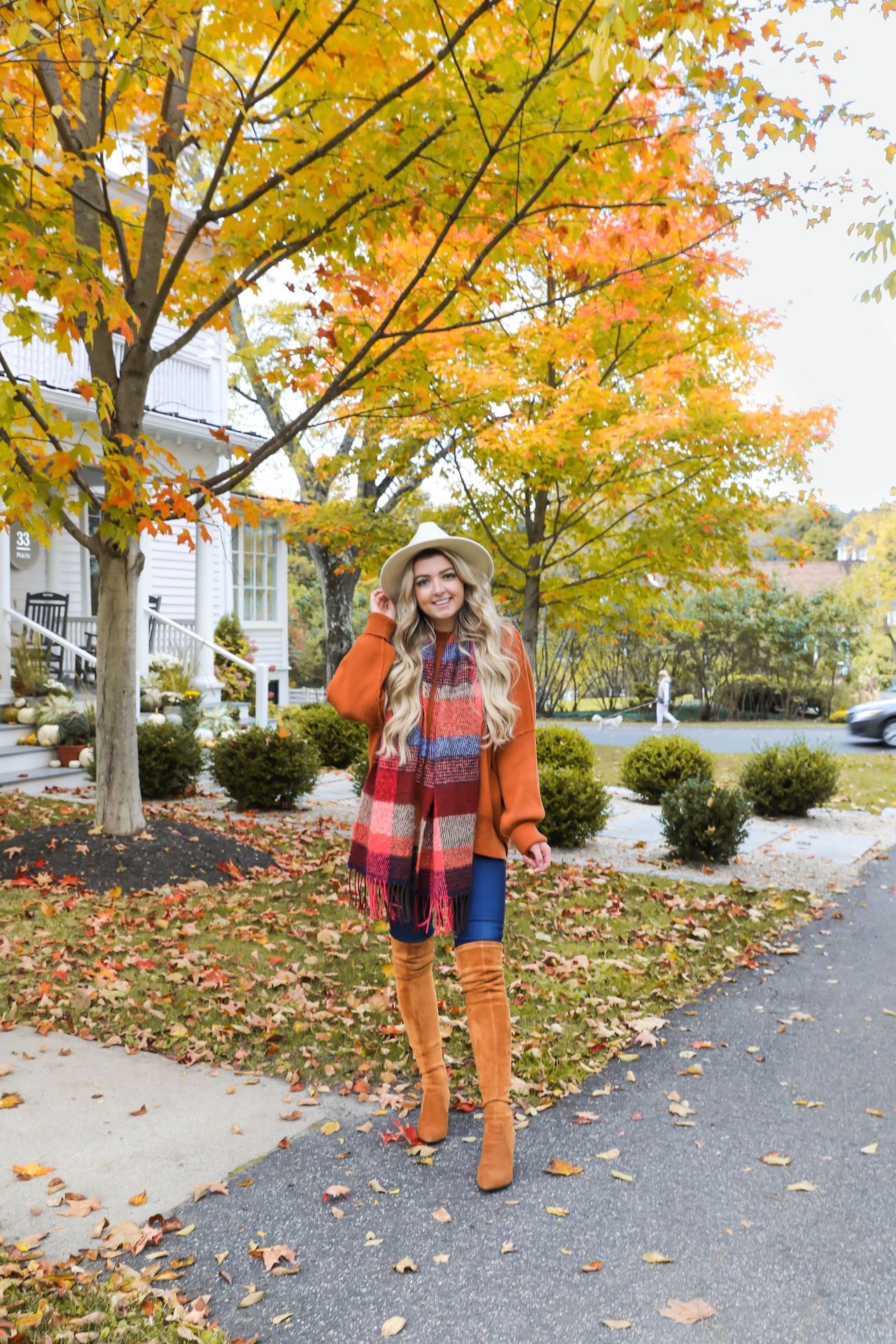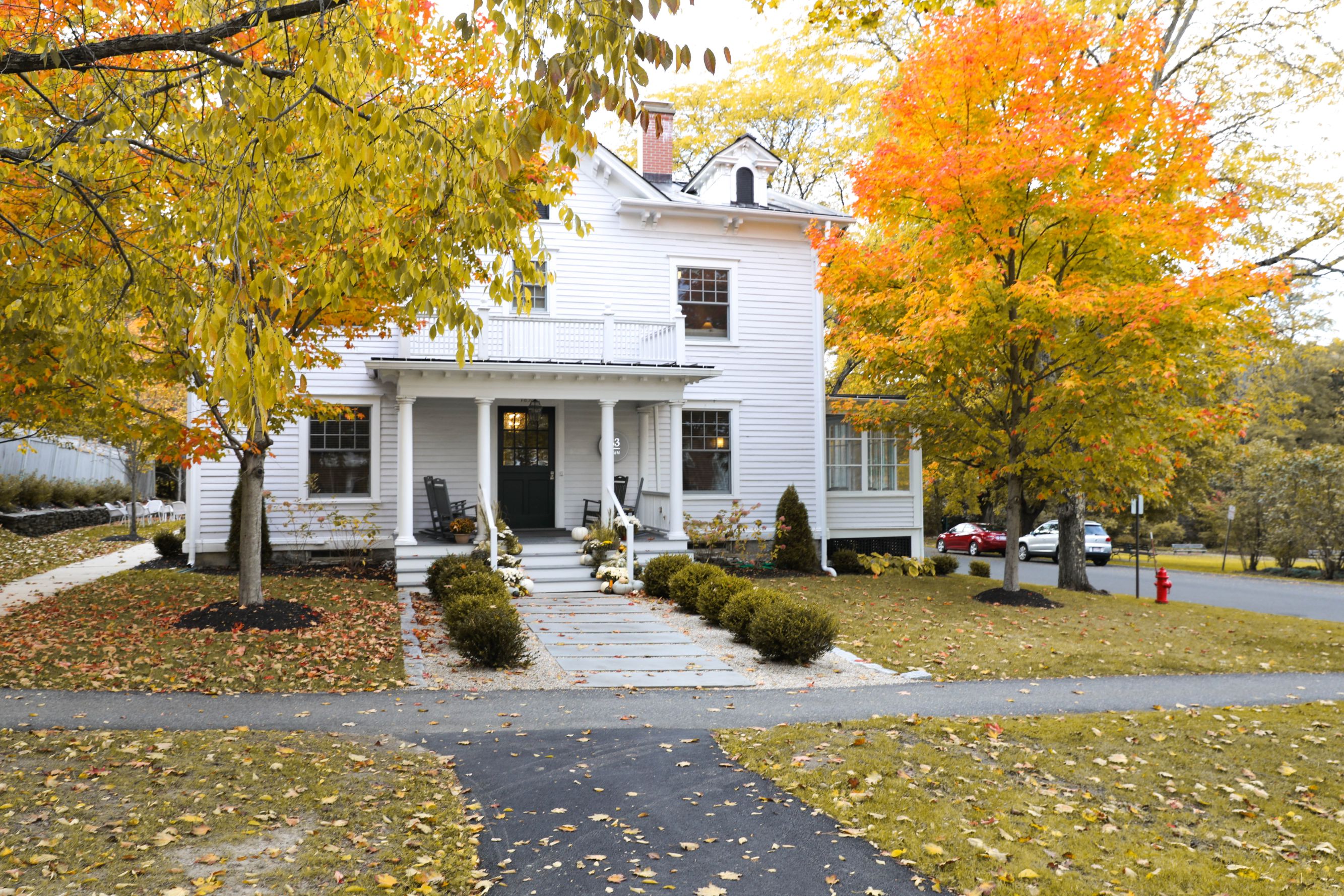 I wore this super cozy Free People sweater (size x-small, I own three colors now) with my favorite Camel Colored Over the Knee Boots that were generously sent to me by Goodnight Macaroon! I paired the look with a scarf (similar) I purchased last season and this hat I have been wearing non-stop! We snapped this pic in front of a cute little B&B then headed back to our hotel for the evening! My mom and I were so tired we ended up ordering room service and watching the Hallmark Channel then going to bed!
Day 2
Day 2 my mom and I woke up in need of some cider donuts! We had read in a local Berkshire Magazine that there were a few good places around to get them, so we decided on Bartlett's Orchard! We went in and bought a half dozen donuts and immediately ate most of them! They were DELICIOUS! We noticed the apple orchard was open, so we spontaneously decided to go apple picking! This has been on our bucket list for FOREVER and we had so much fun! We walked around for a good hour finding the best ones, taking pics, and looking at the beautiful views!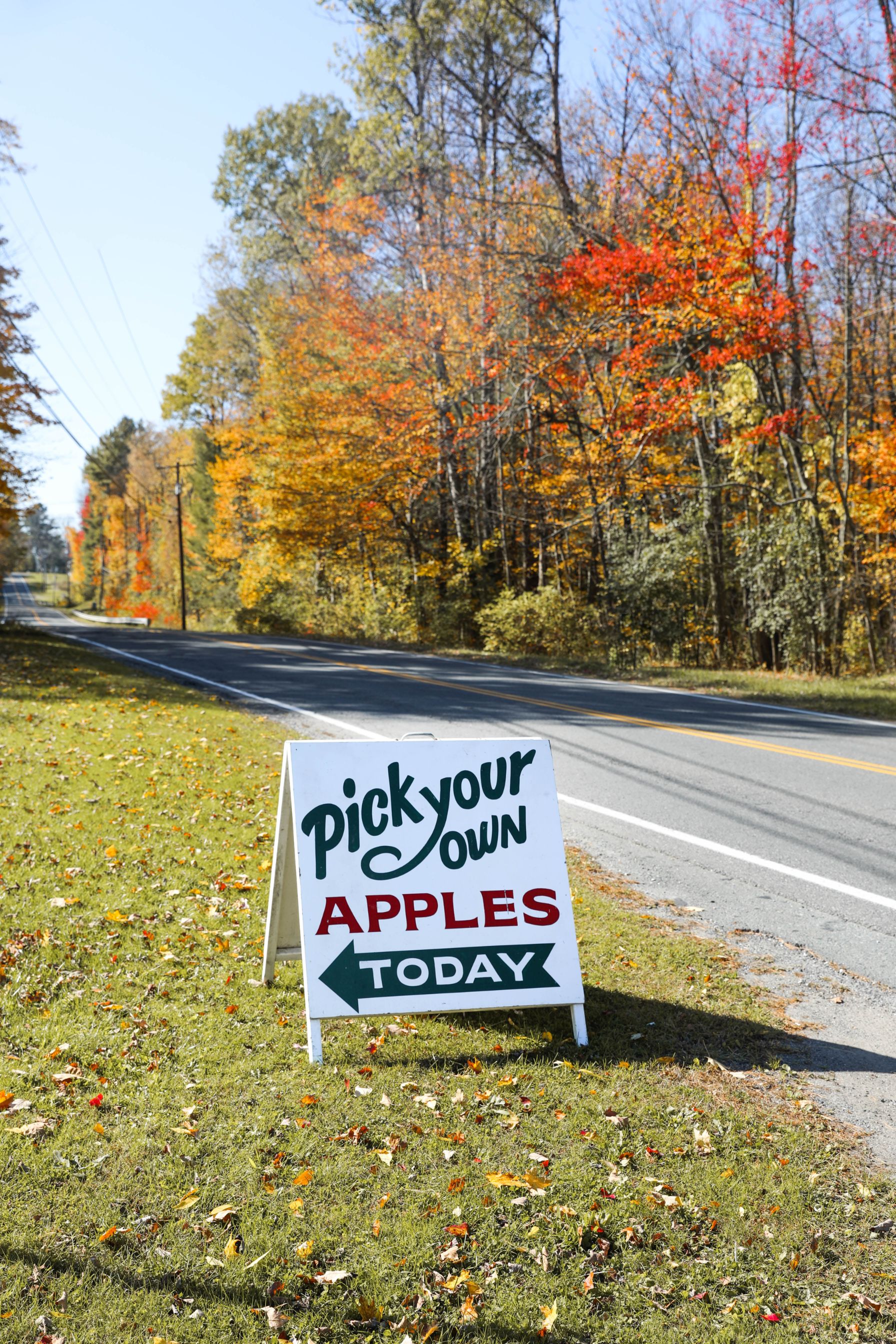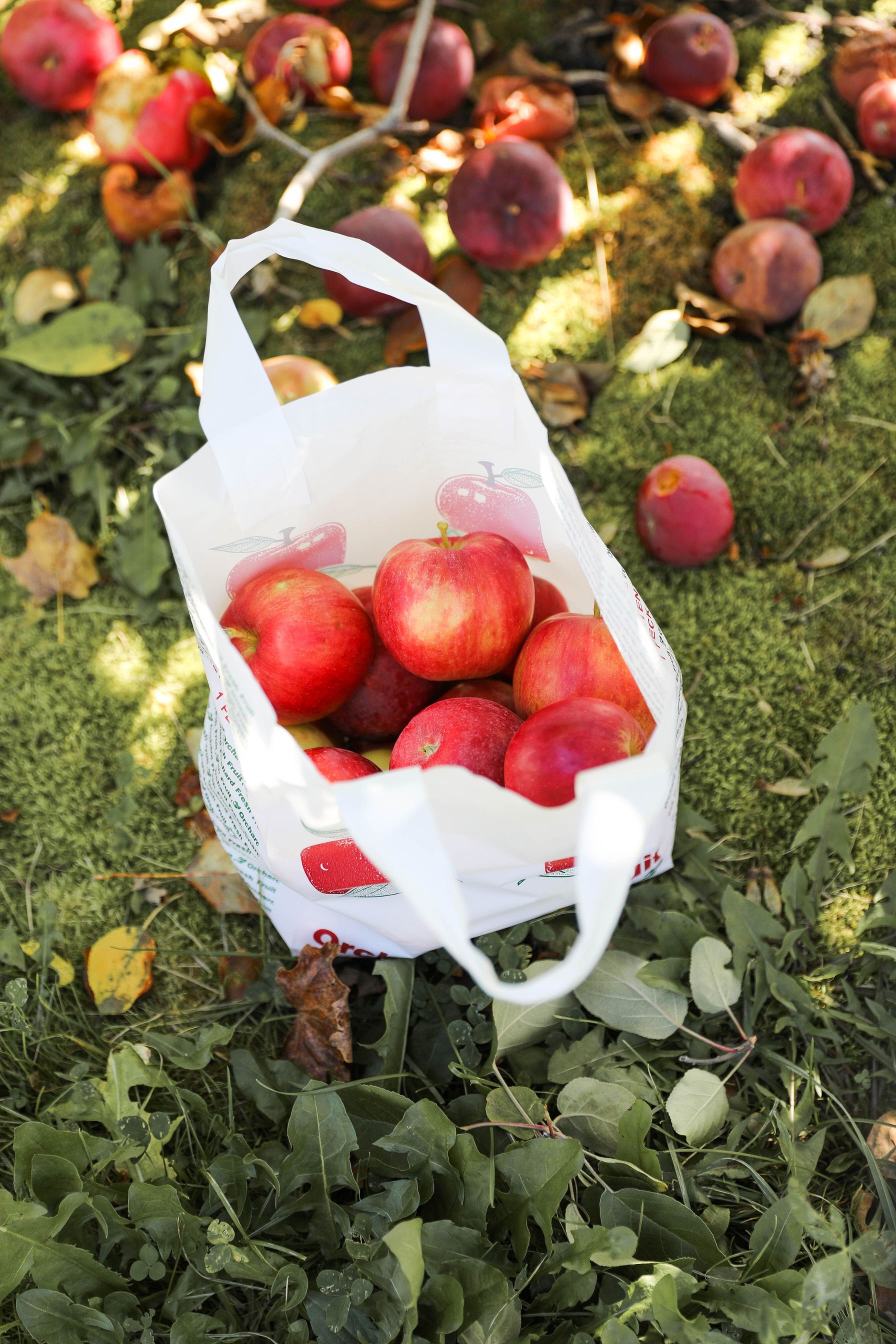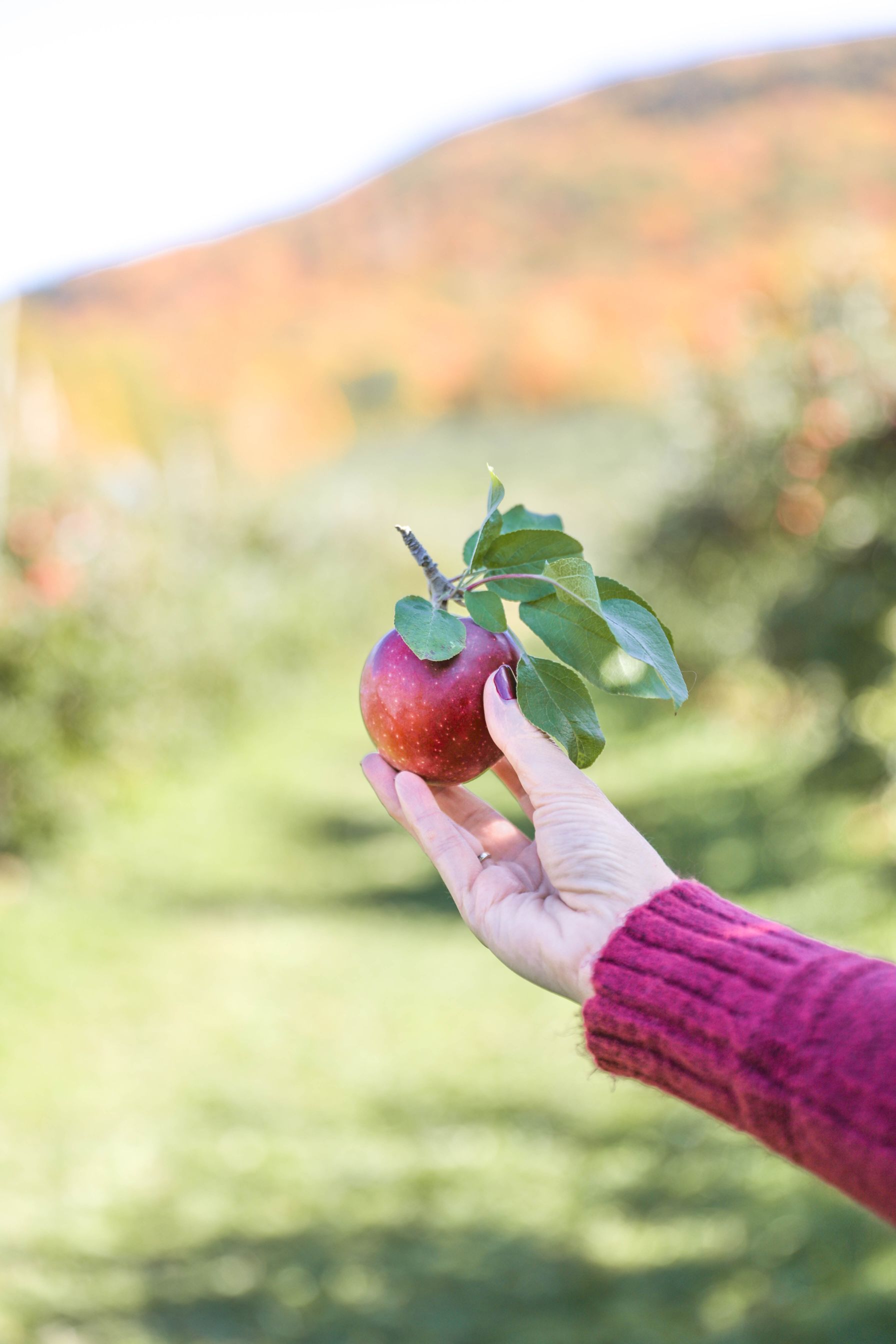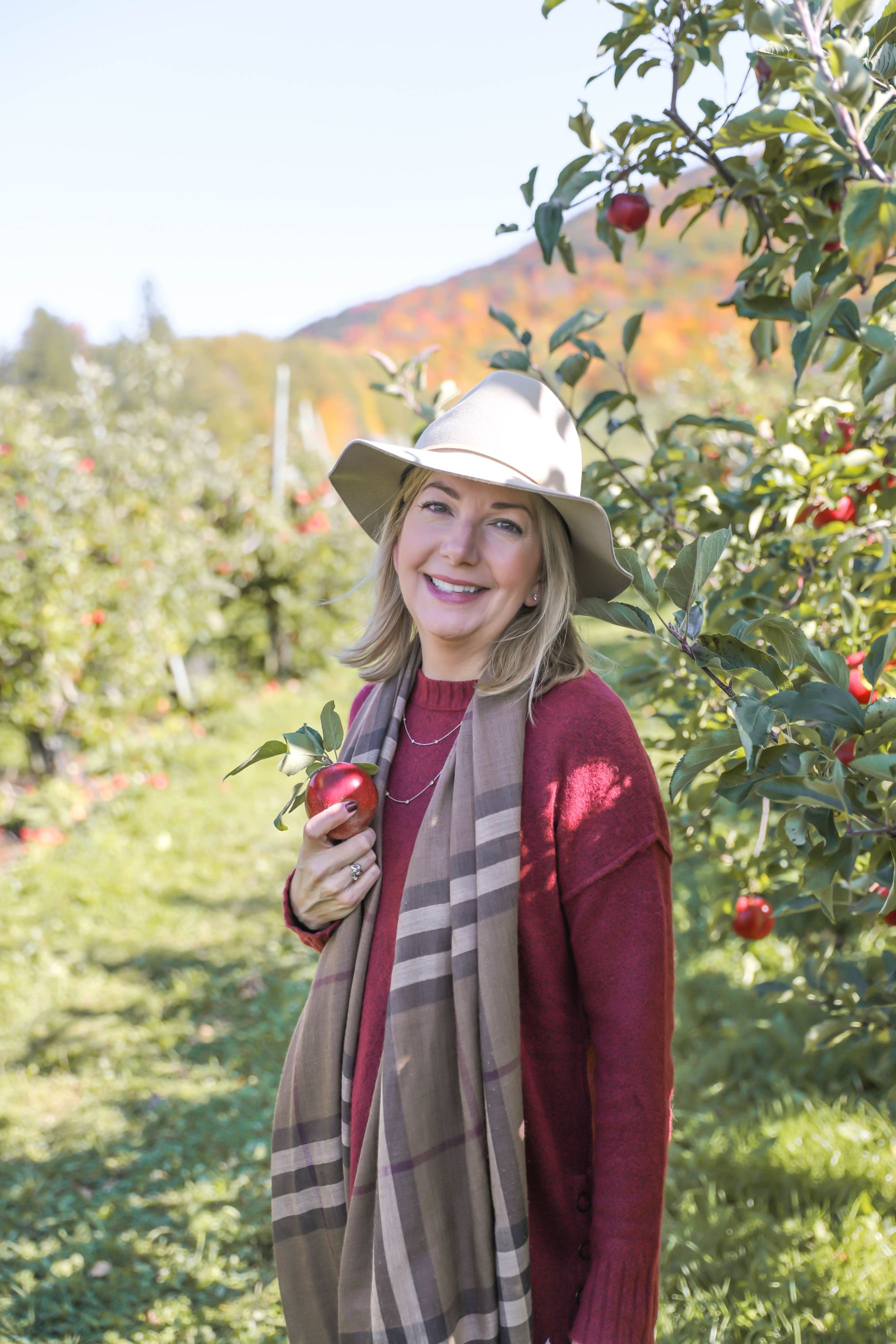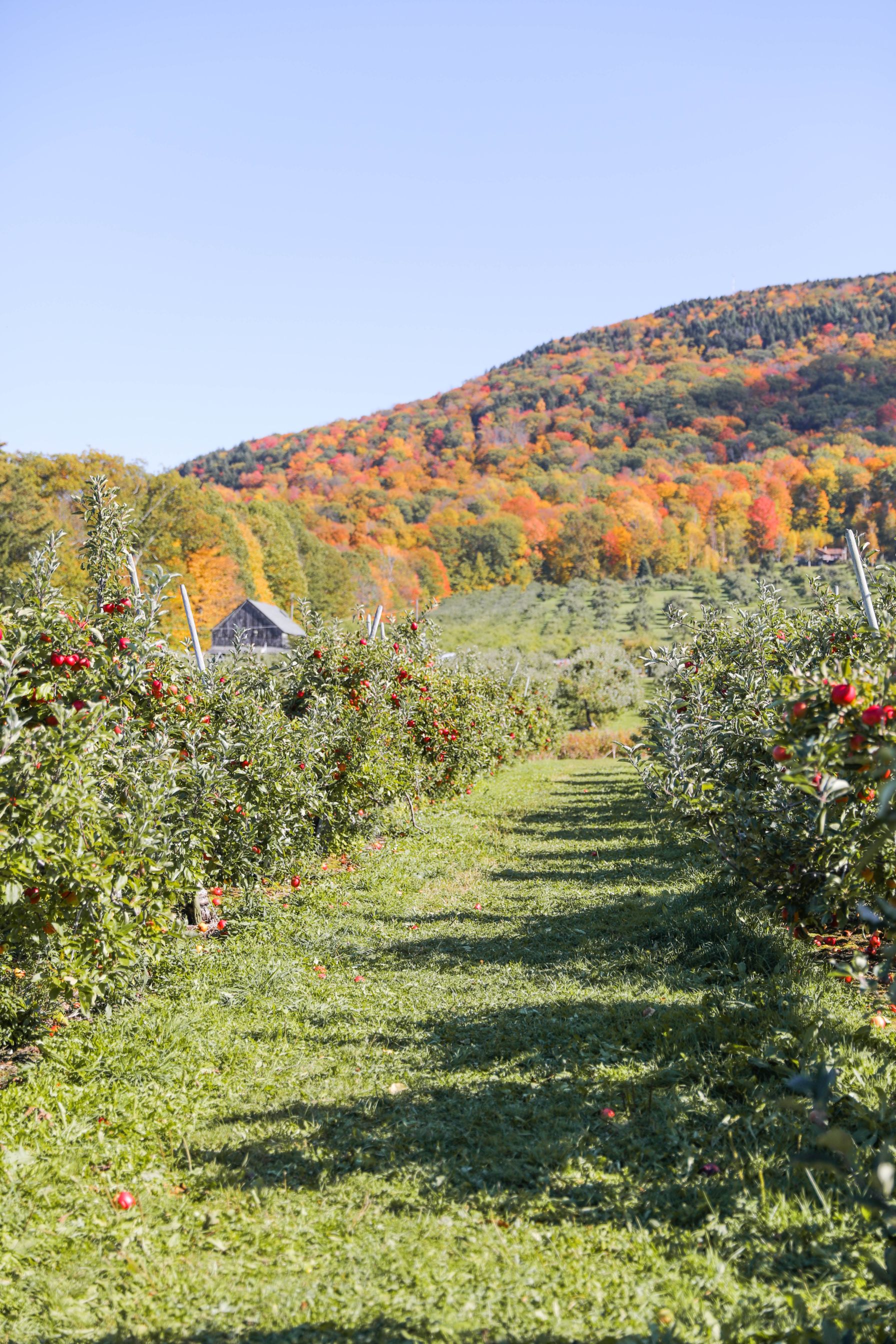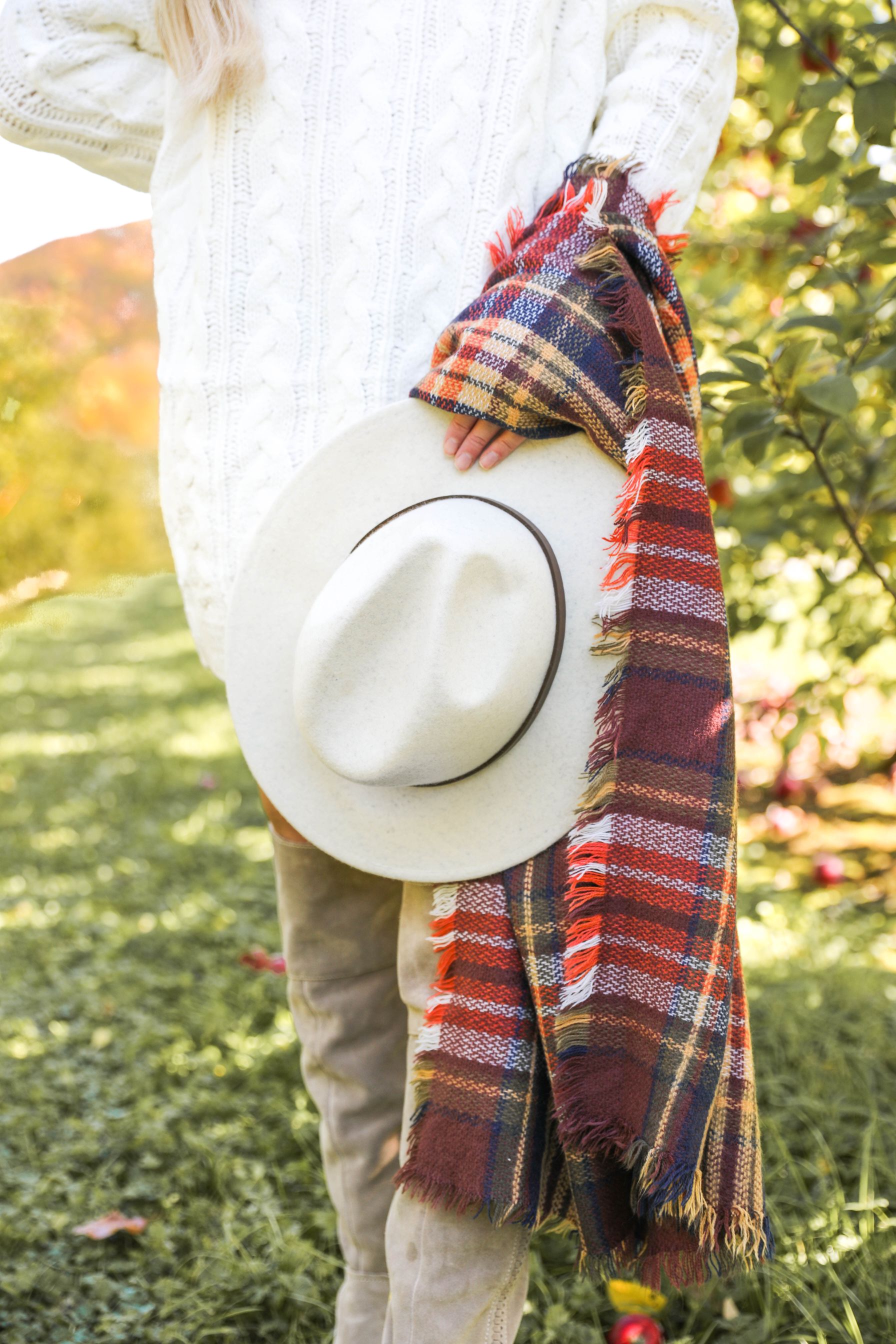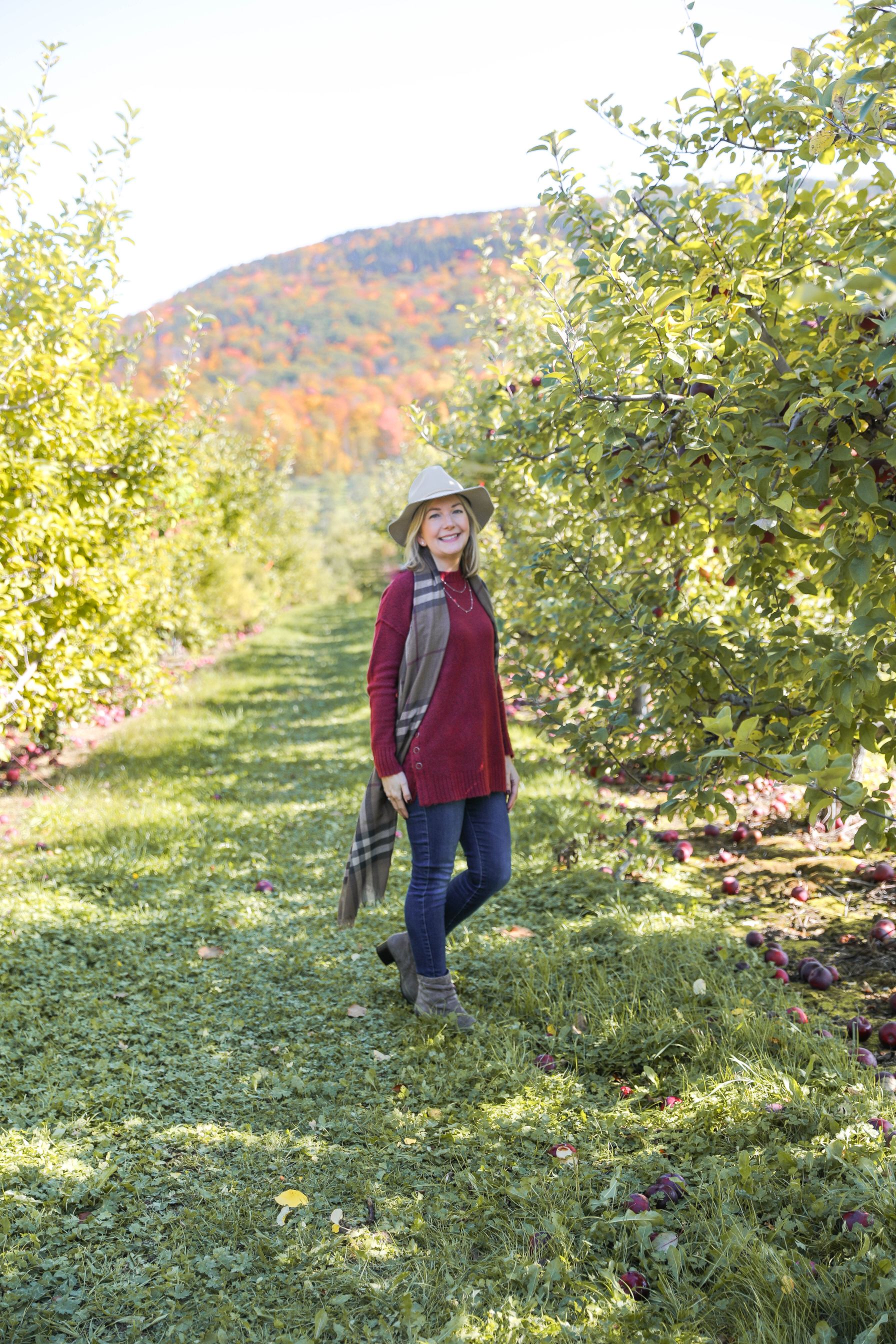 I wore this adorable Cable Knit Sweater Dress at the Apple Orchard! I paired it with the same hat above, a scarf from years ago, and these Over the Knee Boots!
By the time we were done apple picking we were hungry for a real lunch, so we went to Six Depot Coffee! We ended up going two more times on our trip because it was so good, their coffee was some of the best I've ever had! Then we walked around the town square and did a little shopping, I bought a super cute knit beanie at a local shop and wore it non-stop the rest of the trip! Big shoutout to a fellow blogger, Lauren Scorzafava for all the recommendations on this trip! She lives near Lenox and was so helpful!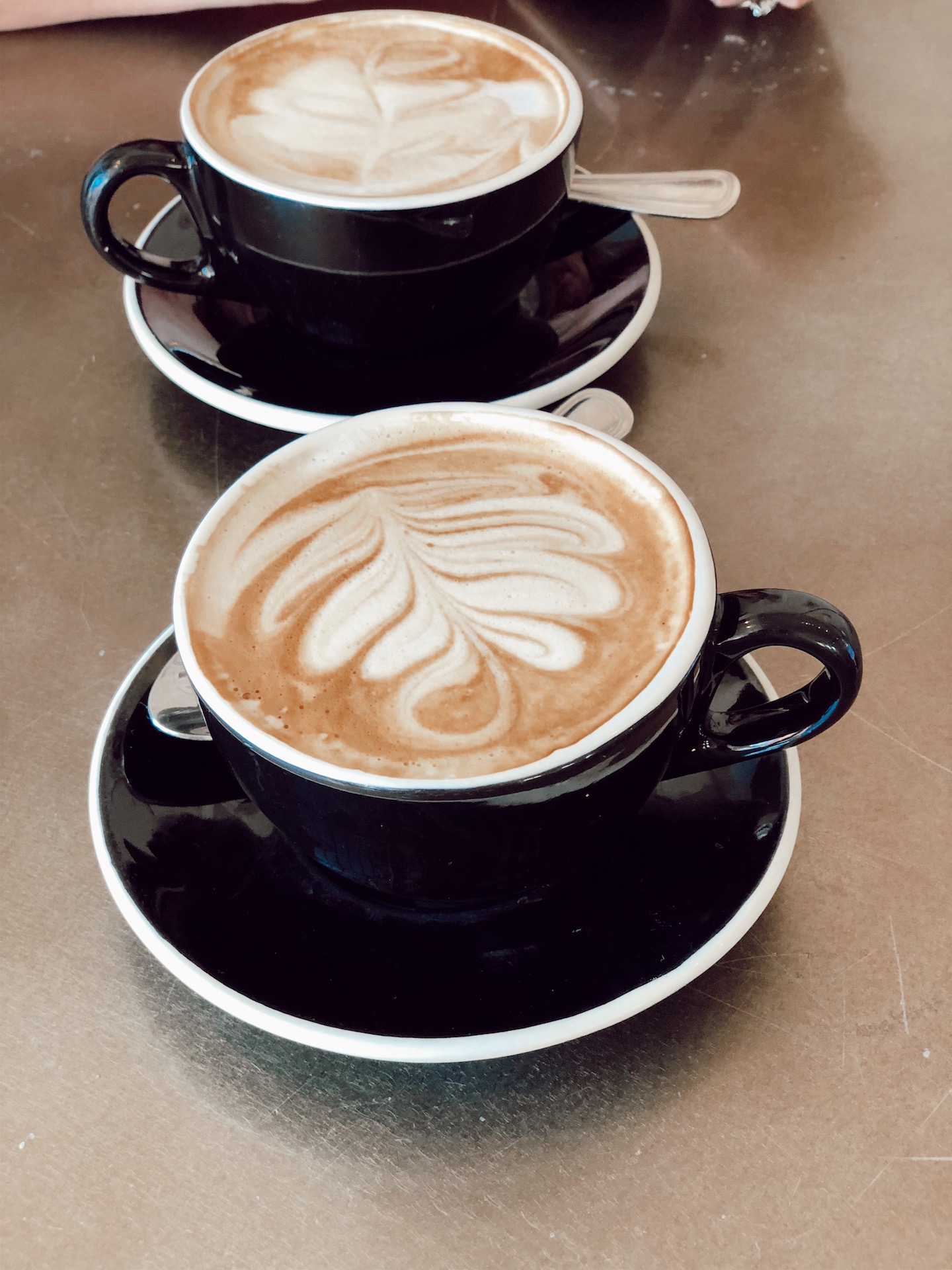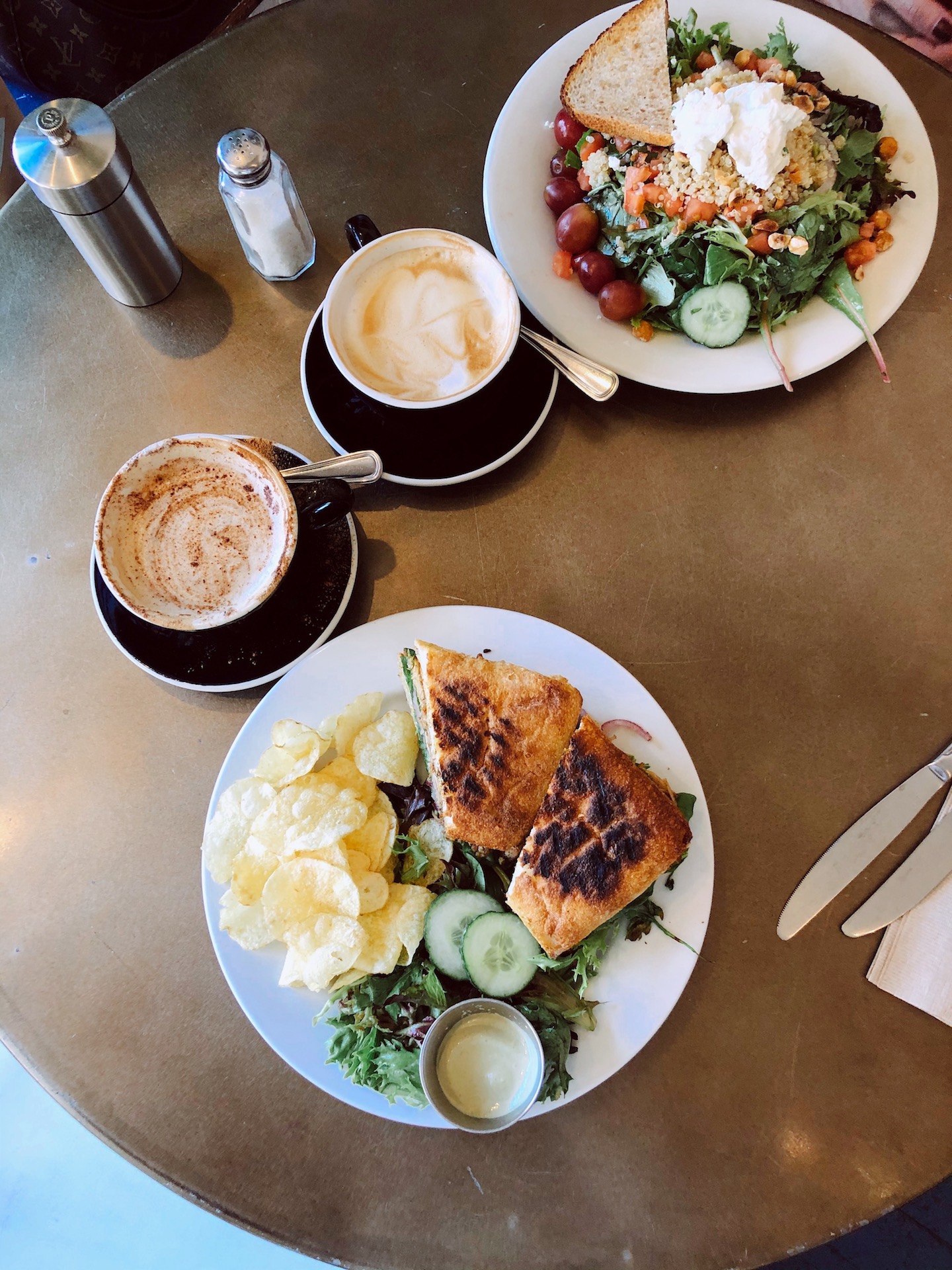 That evening we each grabbed our book, a bottle of wine, and sat outside to watch the sunset! Once it got chilly we went up to the fire where they had s'mores waiting! It was so magical! Then the end of the evening we ate at the hotel for dinner which was delicious!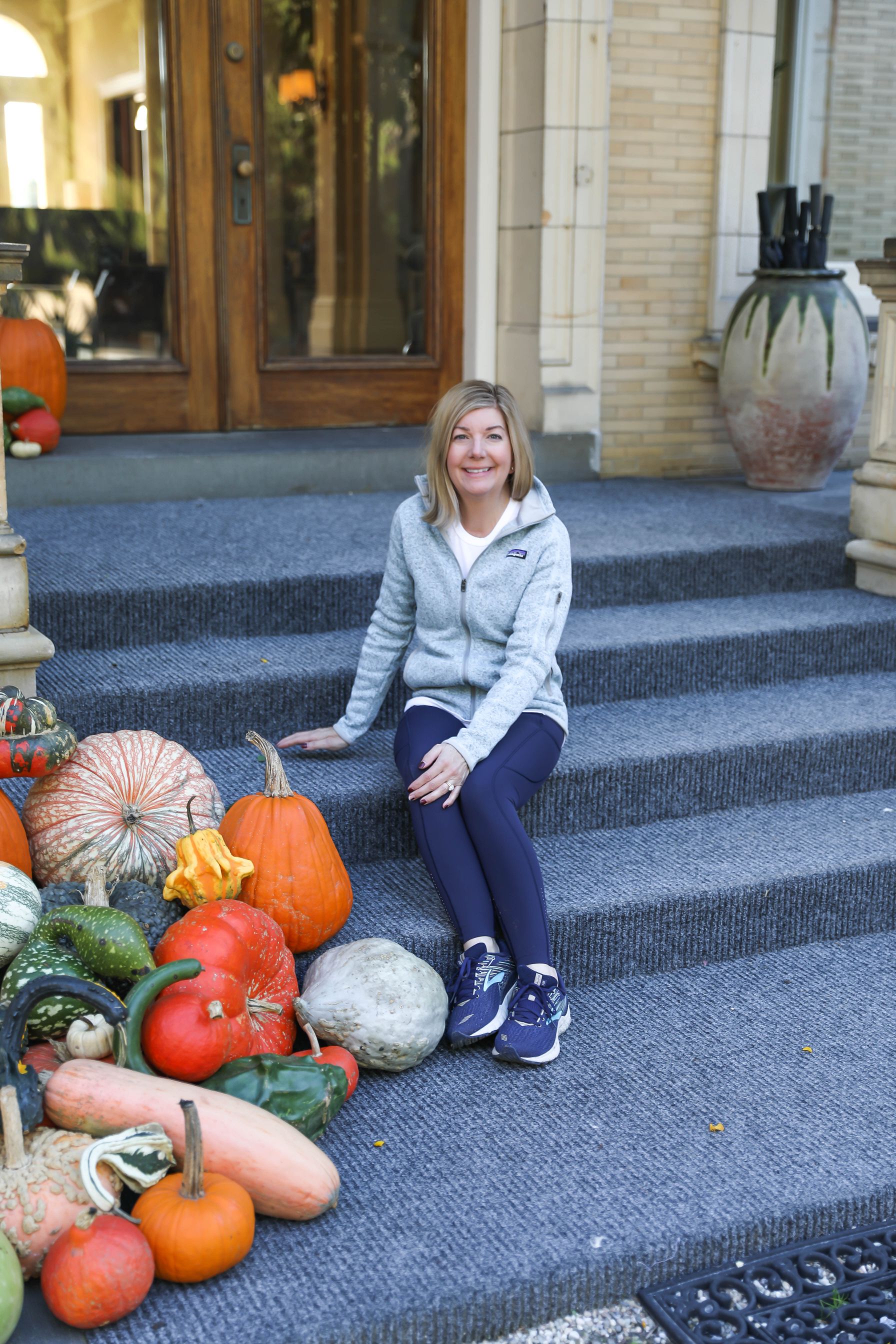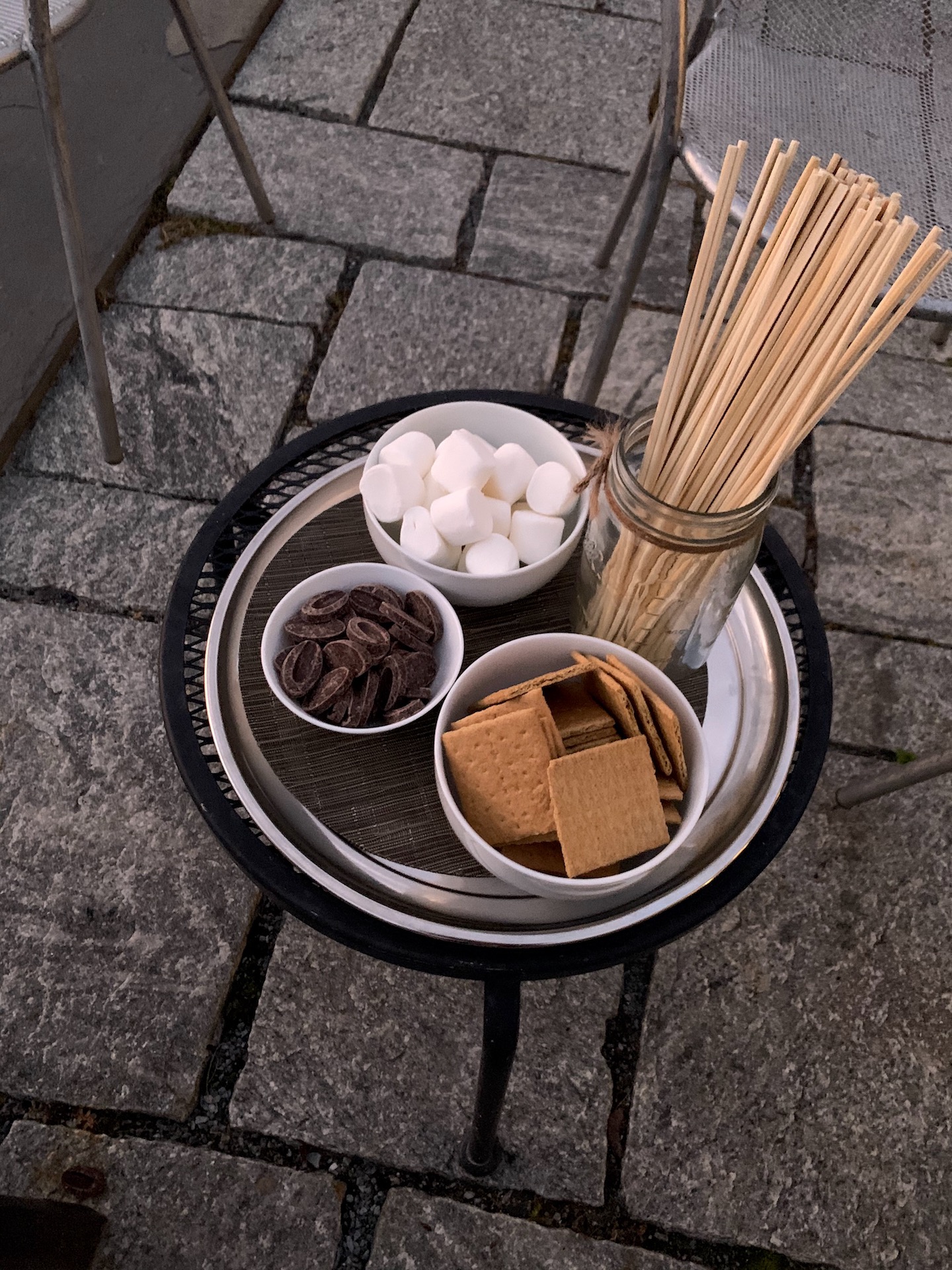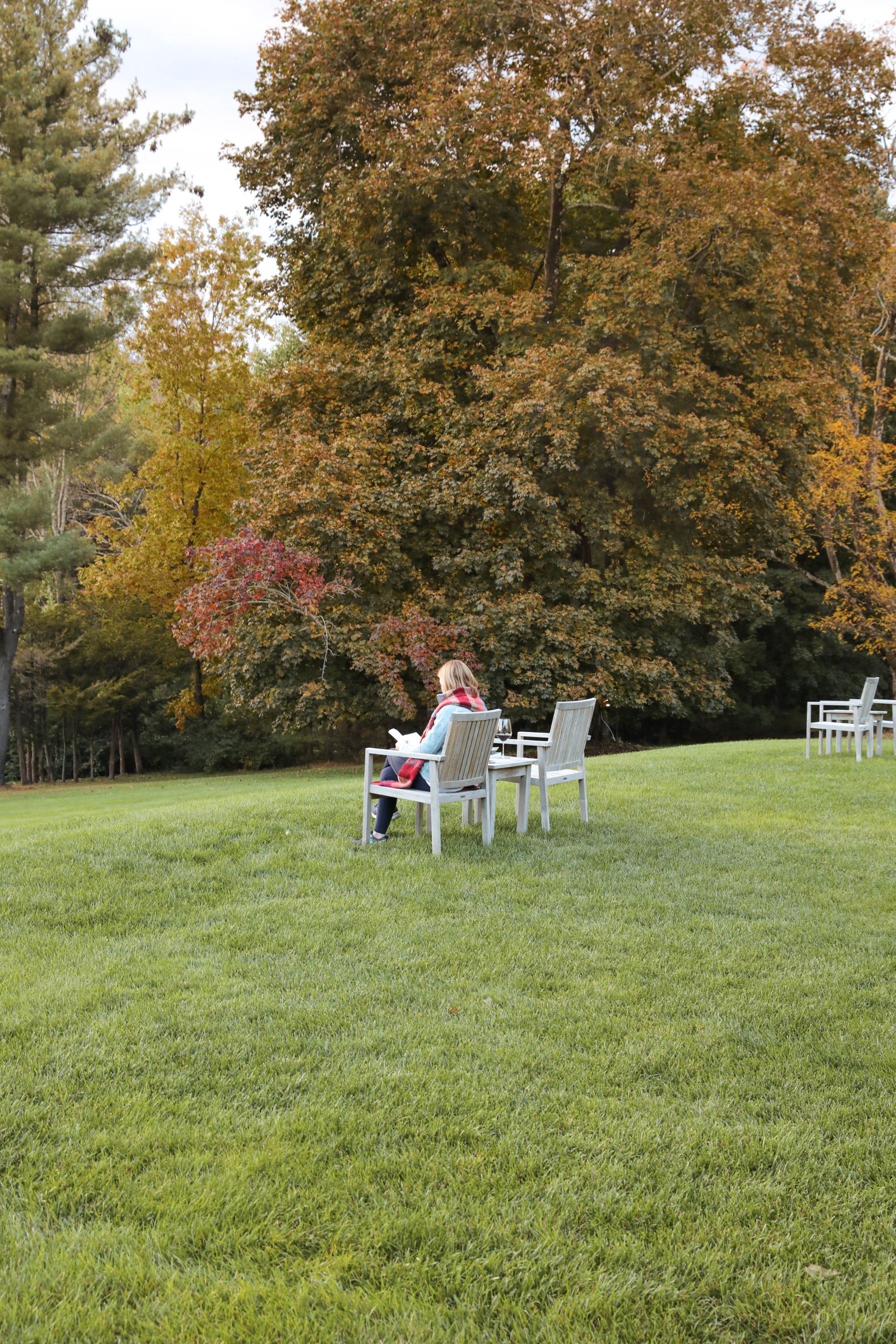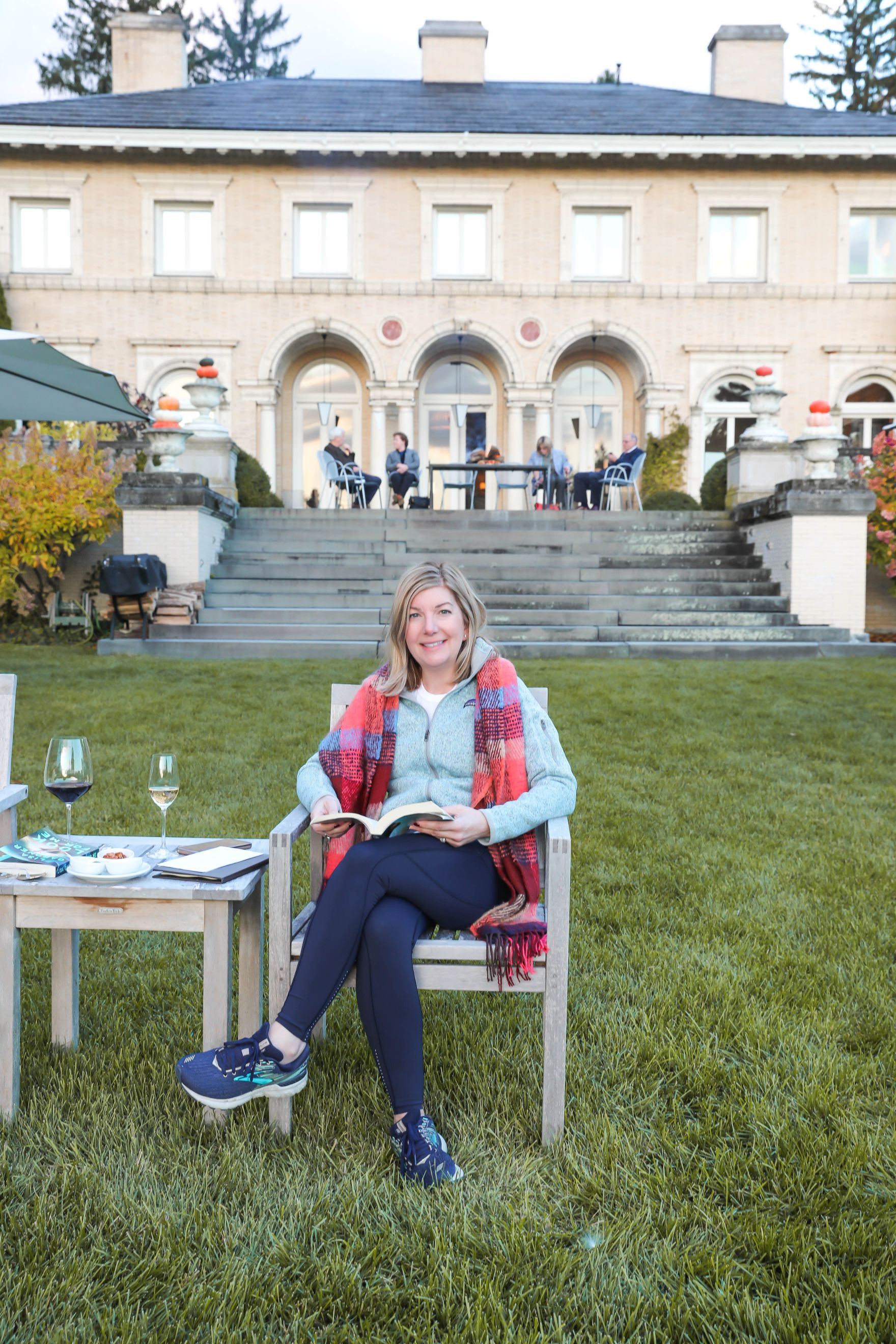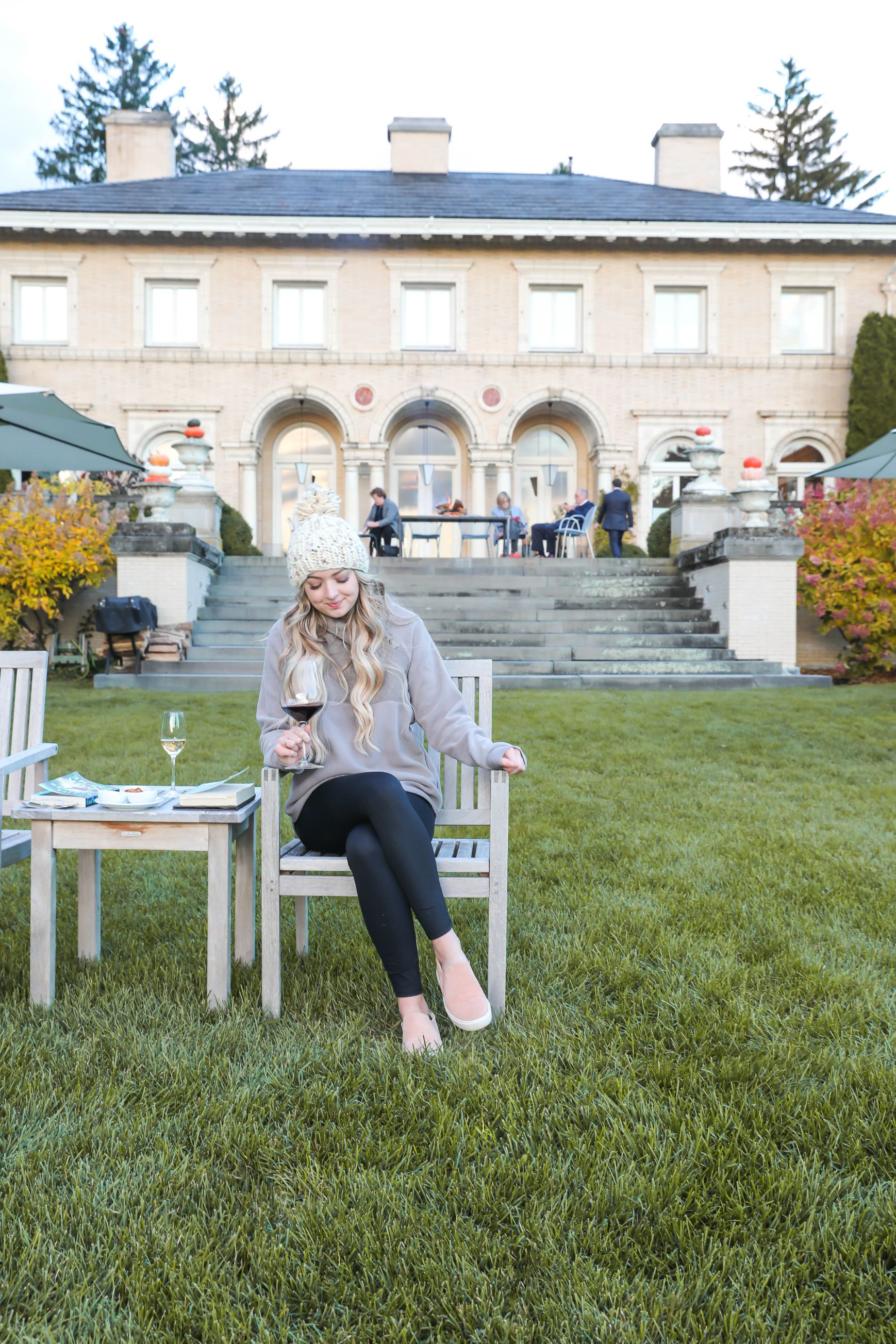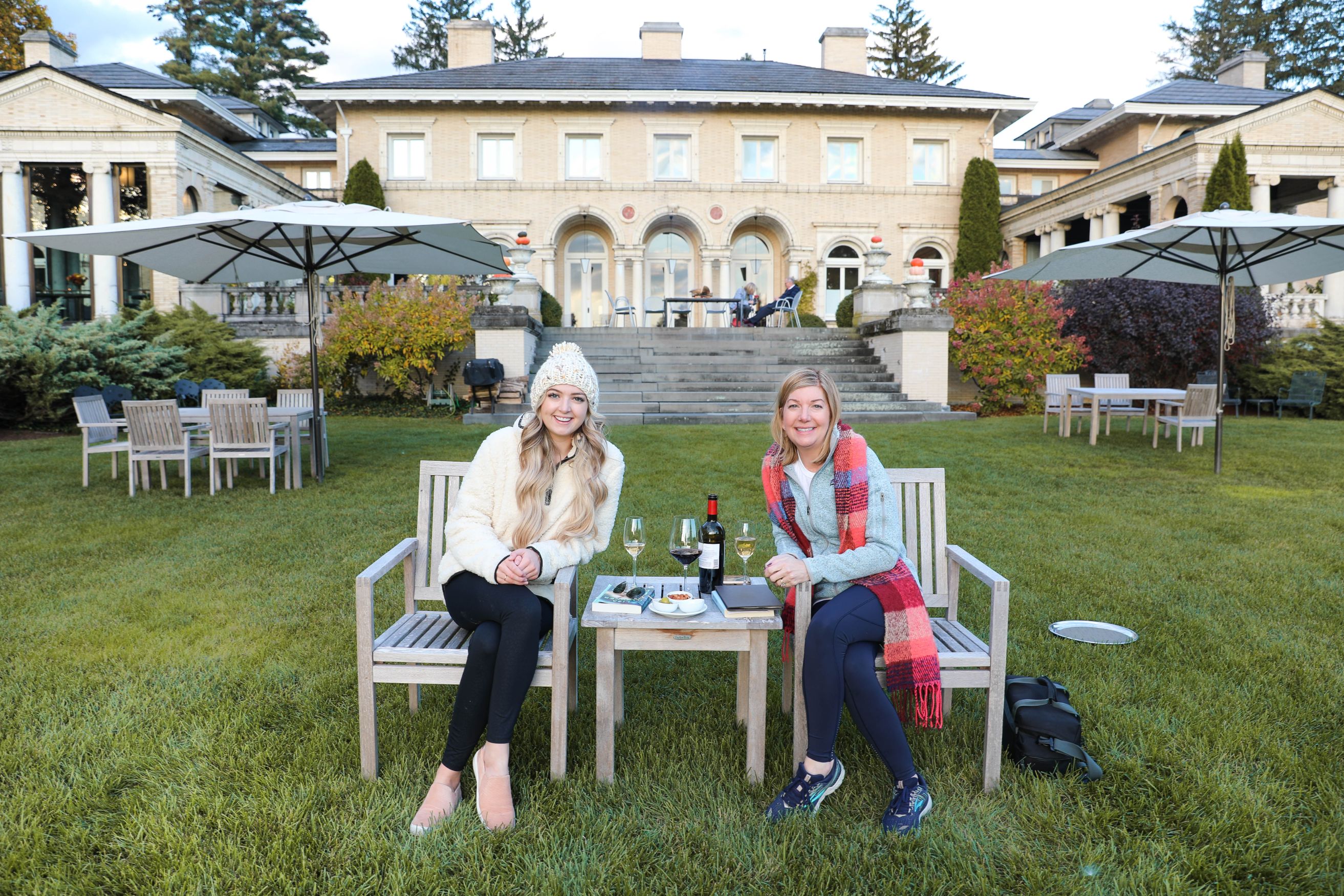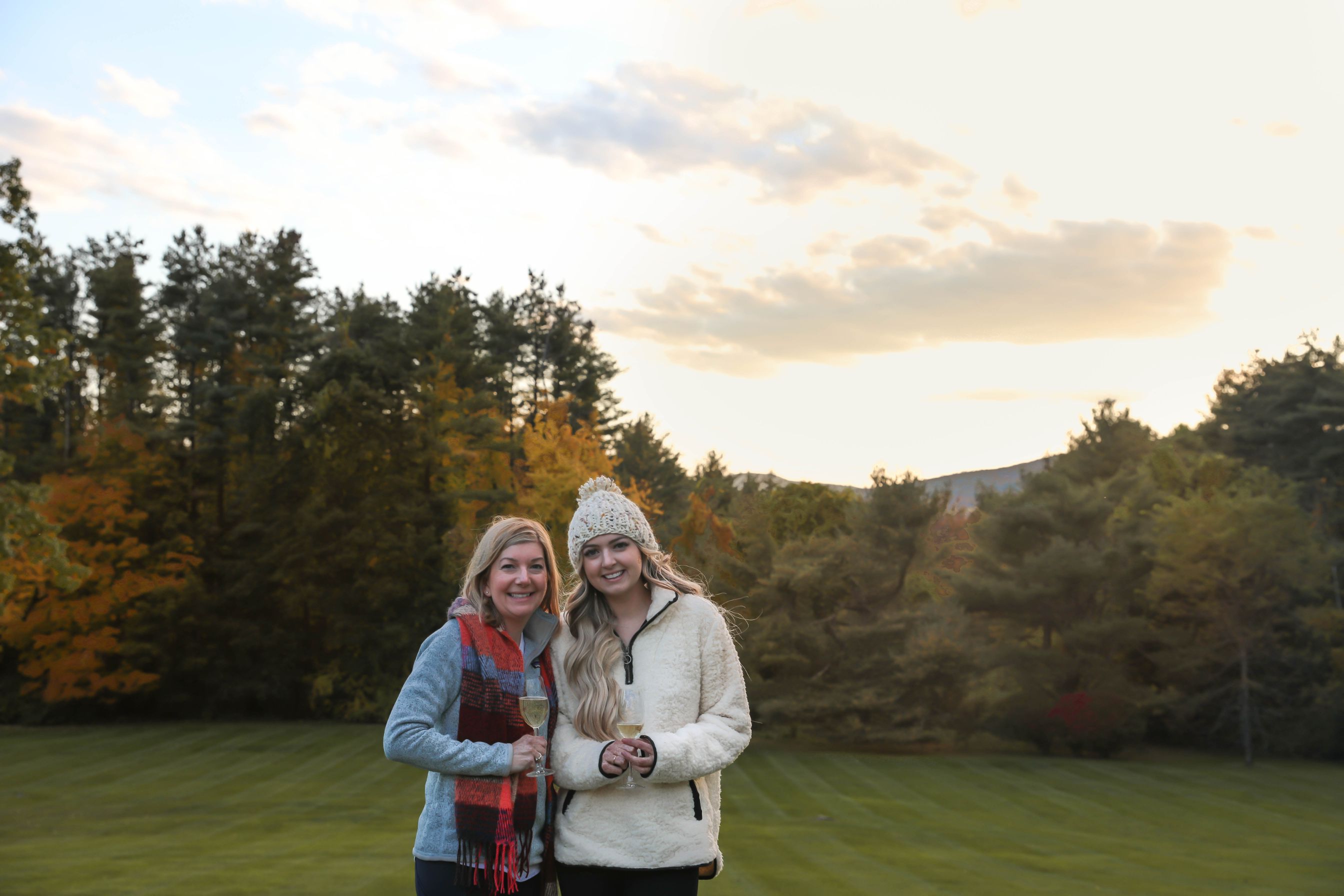 It was beautiful! I will link all my pullovers here (I changed part way through the night which is why I am wearing two in these photos haha)! I will also link my mom's cute Patagonia!
Day 3
Our last full day there we went on a beautiful walk through the woods! The colors were breathtaking and was so relaxing and peaceful!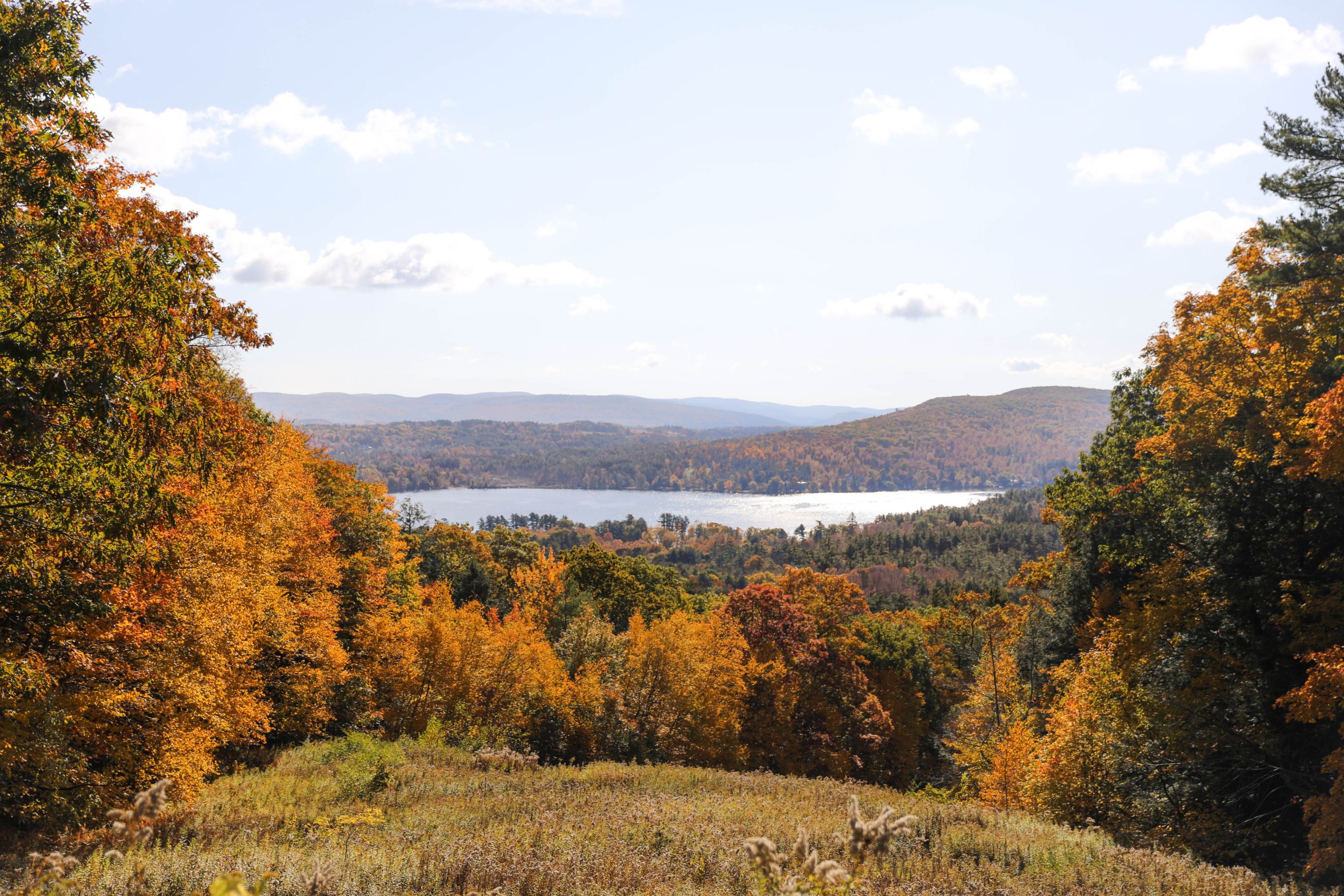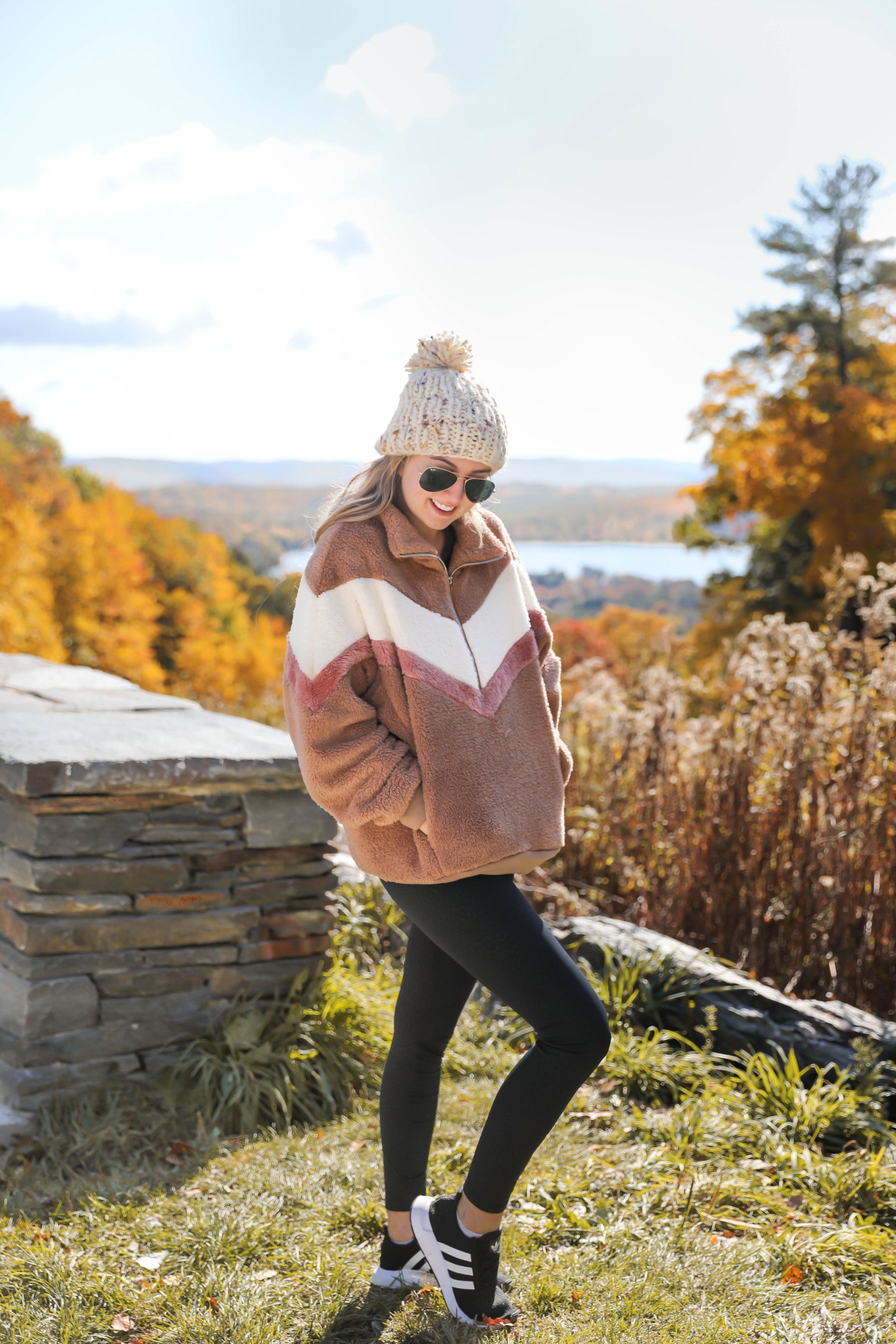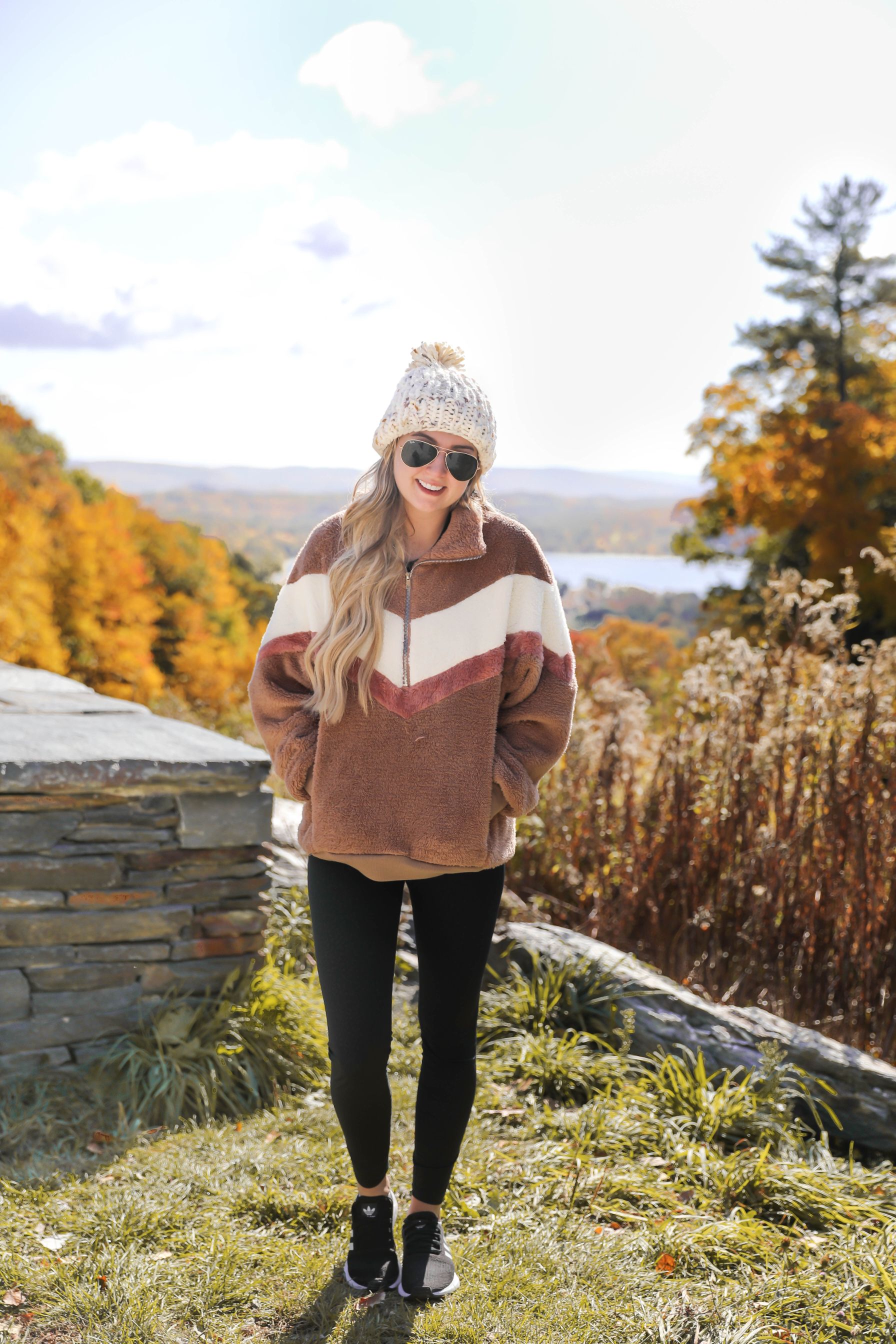 I wore this pullover that is from Inspired Boutique! Super cozy on the inside and out!
Then we drove around looking at the Berkshires! I couldn't get over the views! We ended up on a little town called Great Barrington where we went to a yummy pizza shop called Baba Louie! We tried to walk around and shop, but we were tired so we ended up going back to the hotel!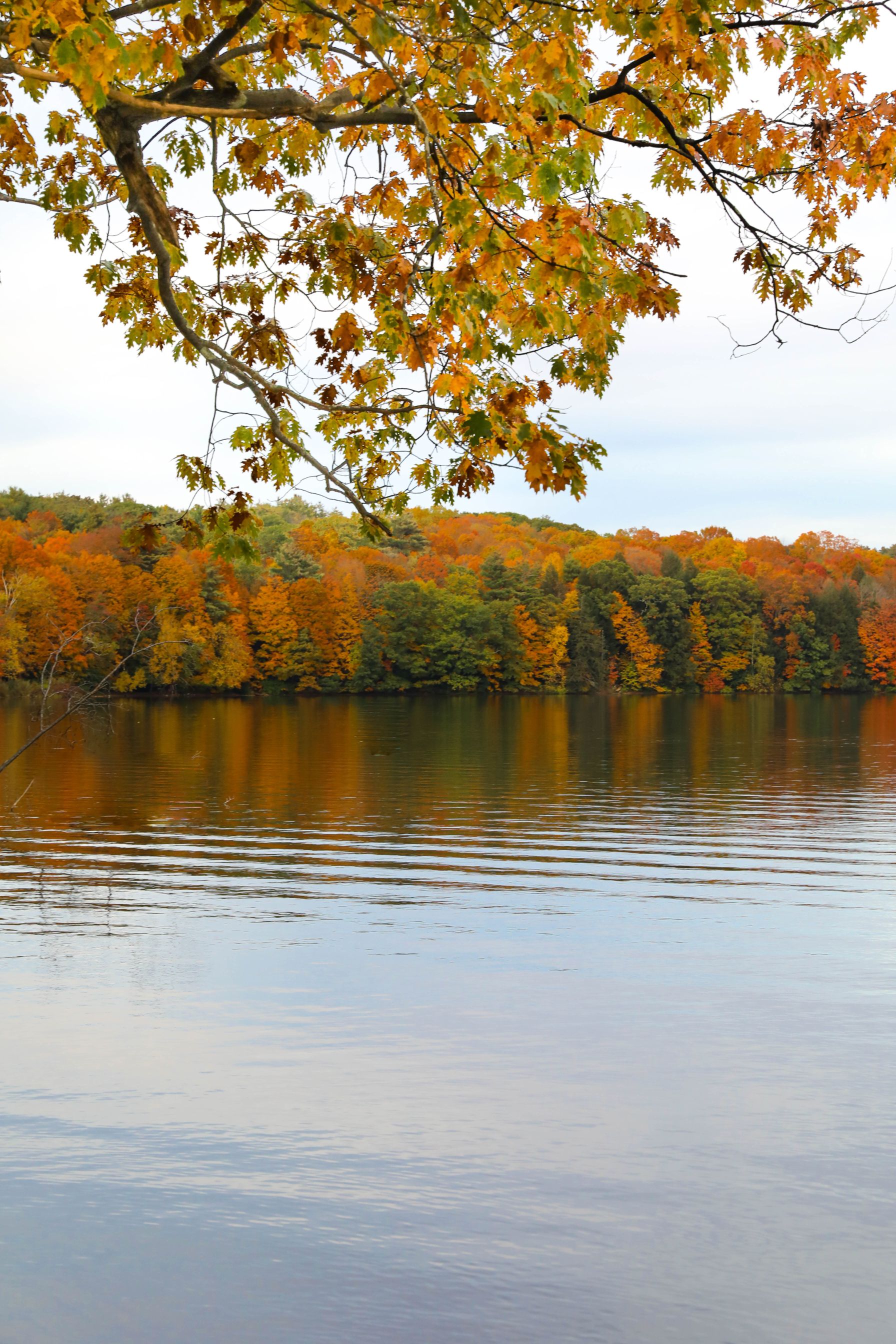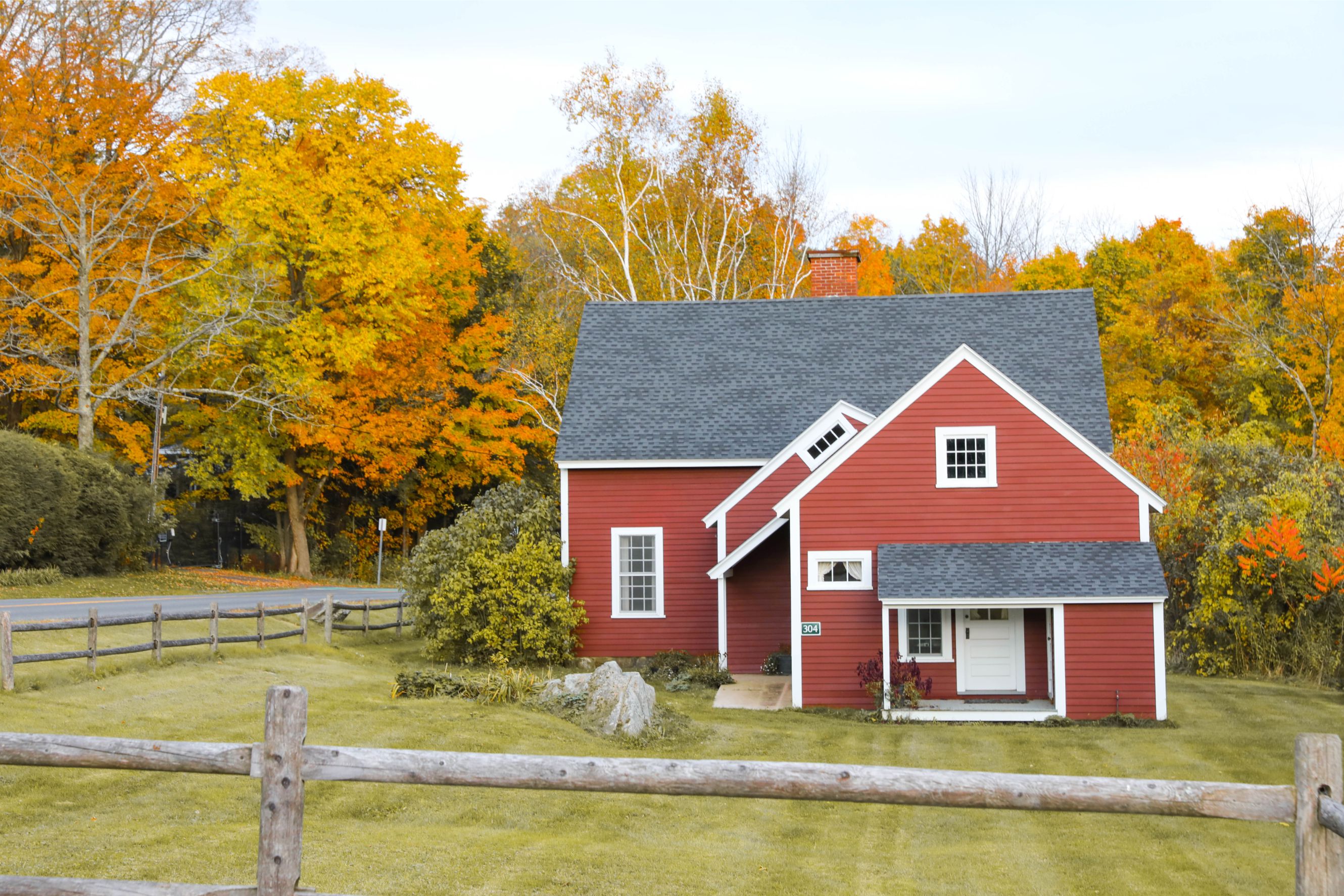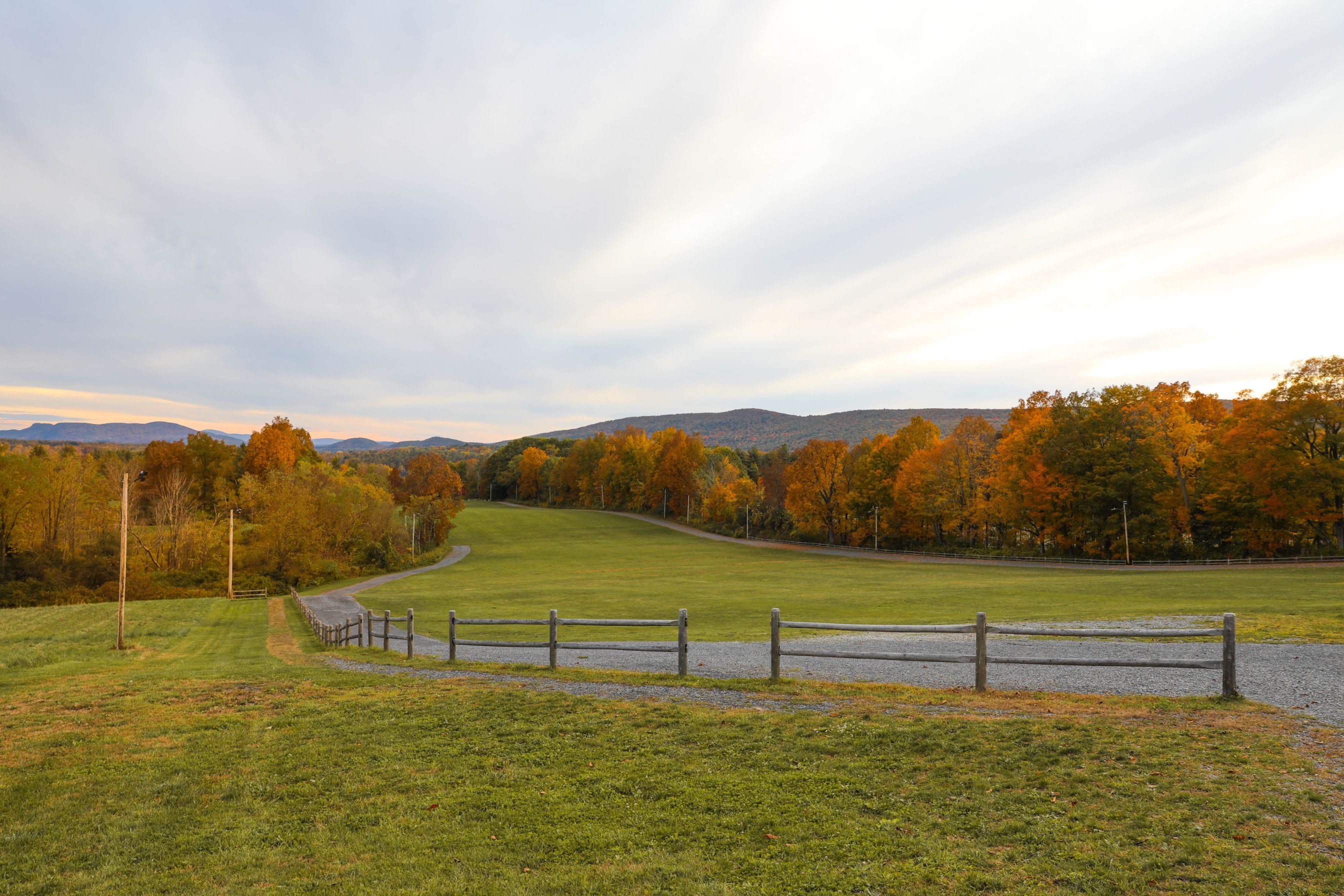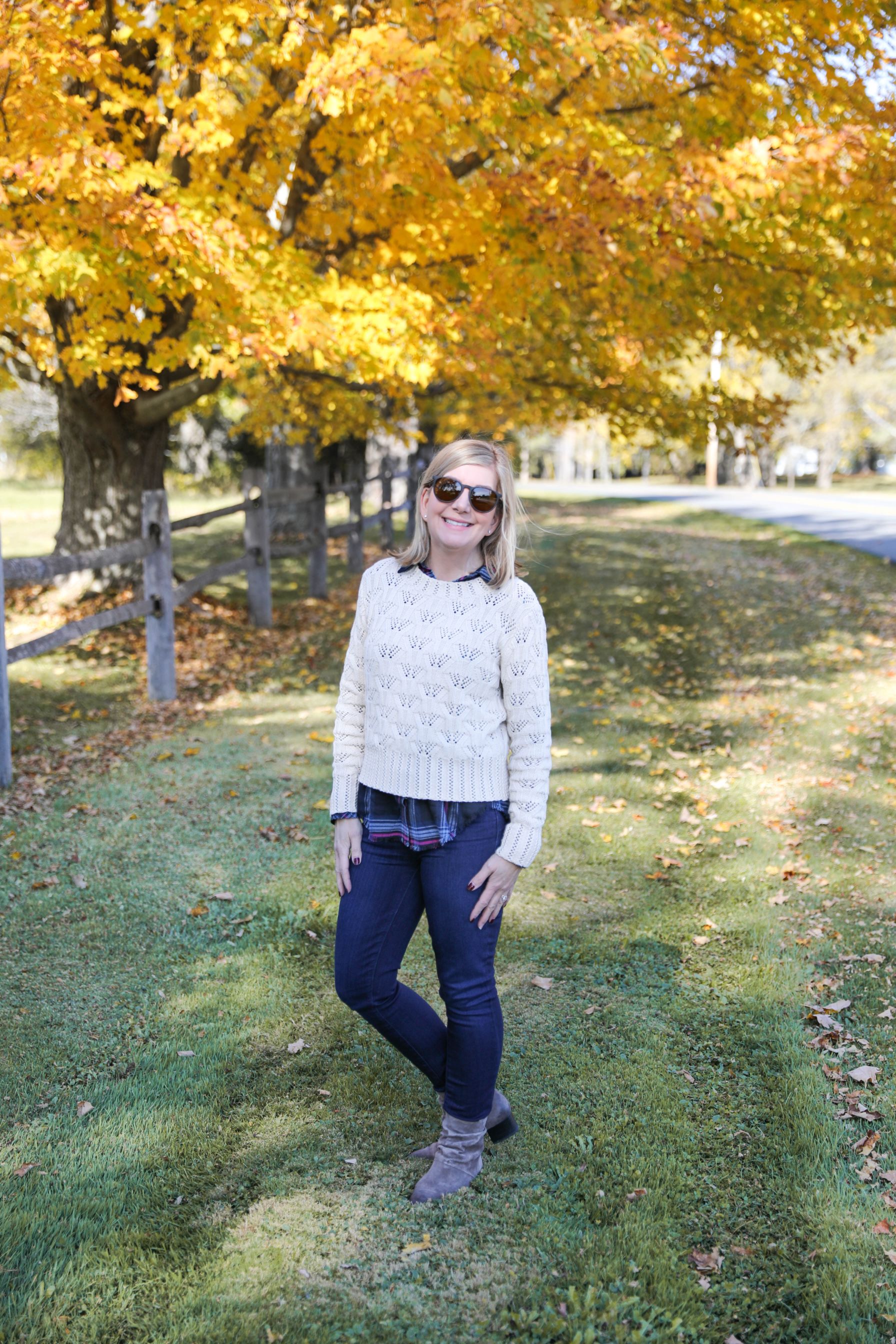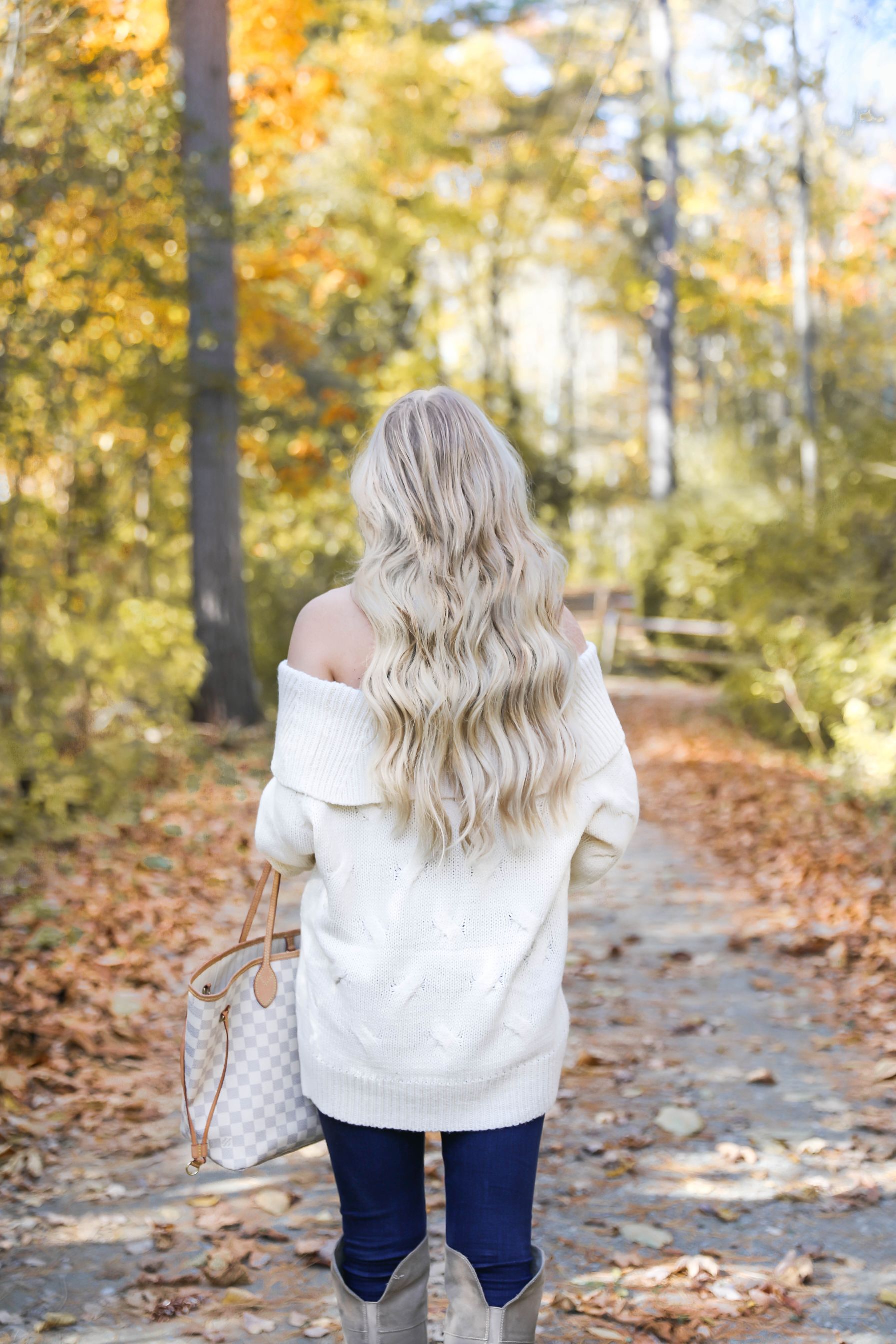 My sweater above is also from Inspired Boutique! I love anything off the shoulder!
That night we did the same thing as before! We relaxed and read our books until we were too cold and went to sit by the fire again, ate s'mores, and reflected on the whole trip!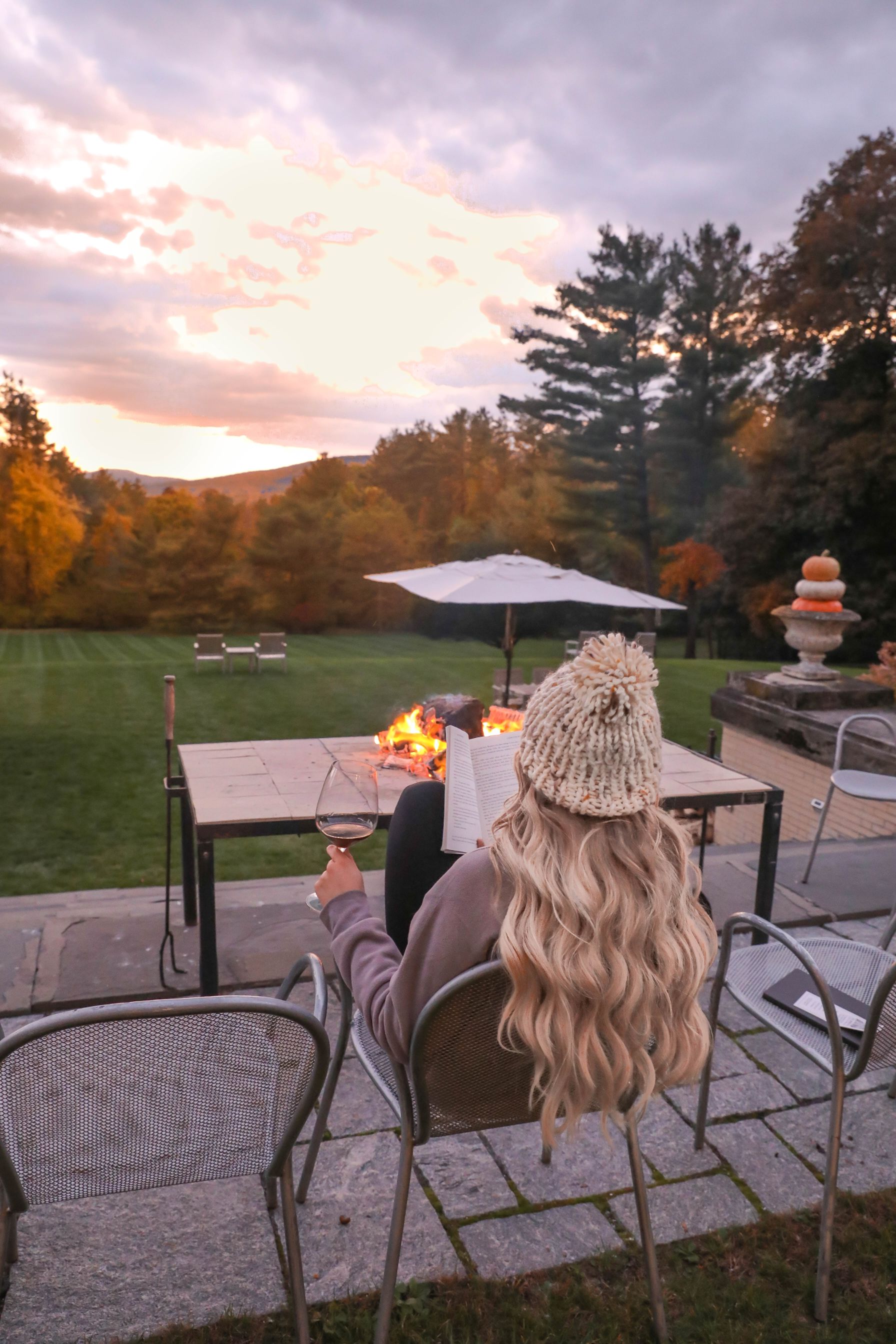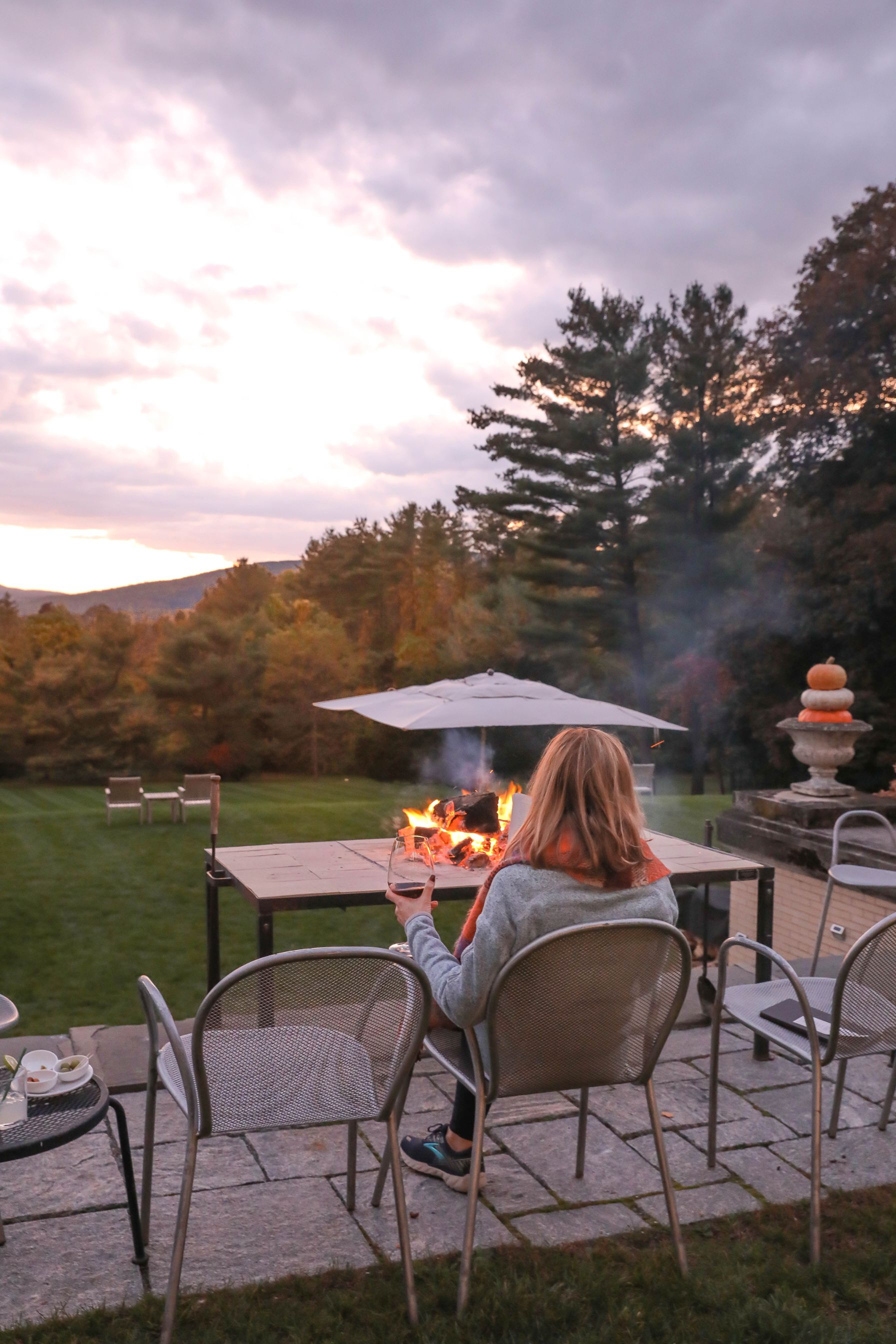 Getaway day!
The last morning we went to Six Depot coffee shop again and then grabbed some more Cidermill donuts to take home for our family before heading home! It was an AMAZING trip! I'm so lucky to be able to do these things with my mom! It'll be a trip I'll never forget!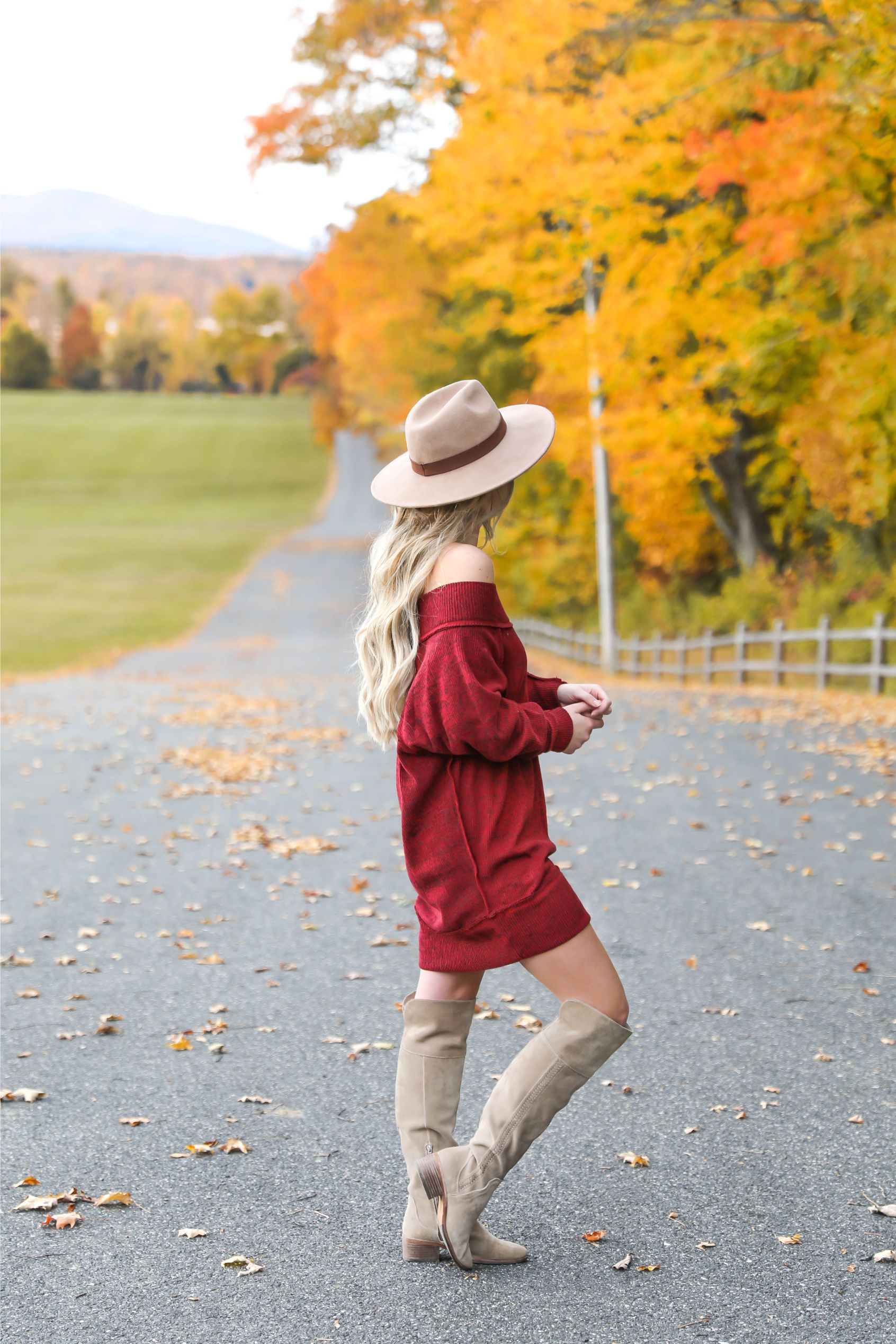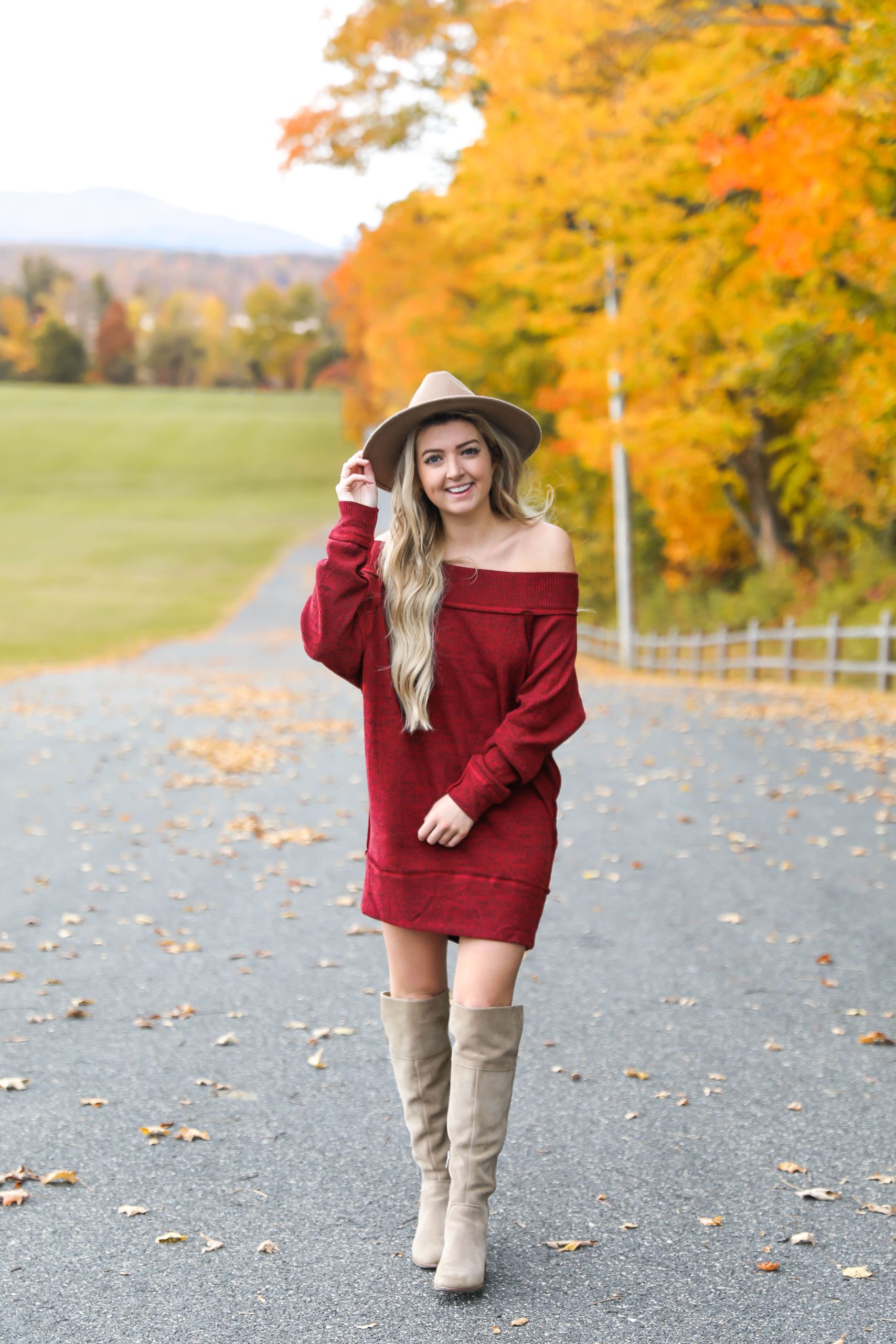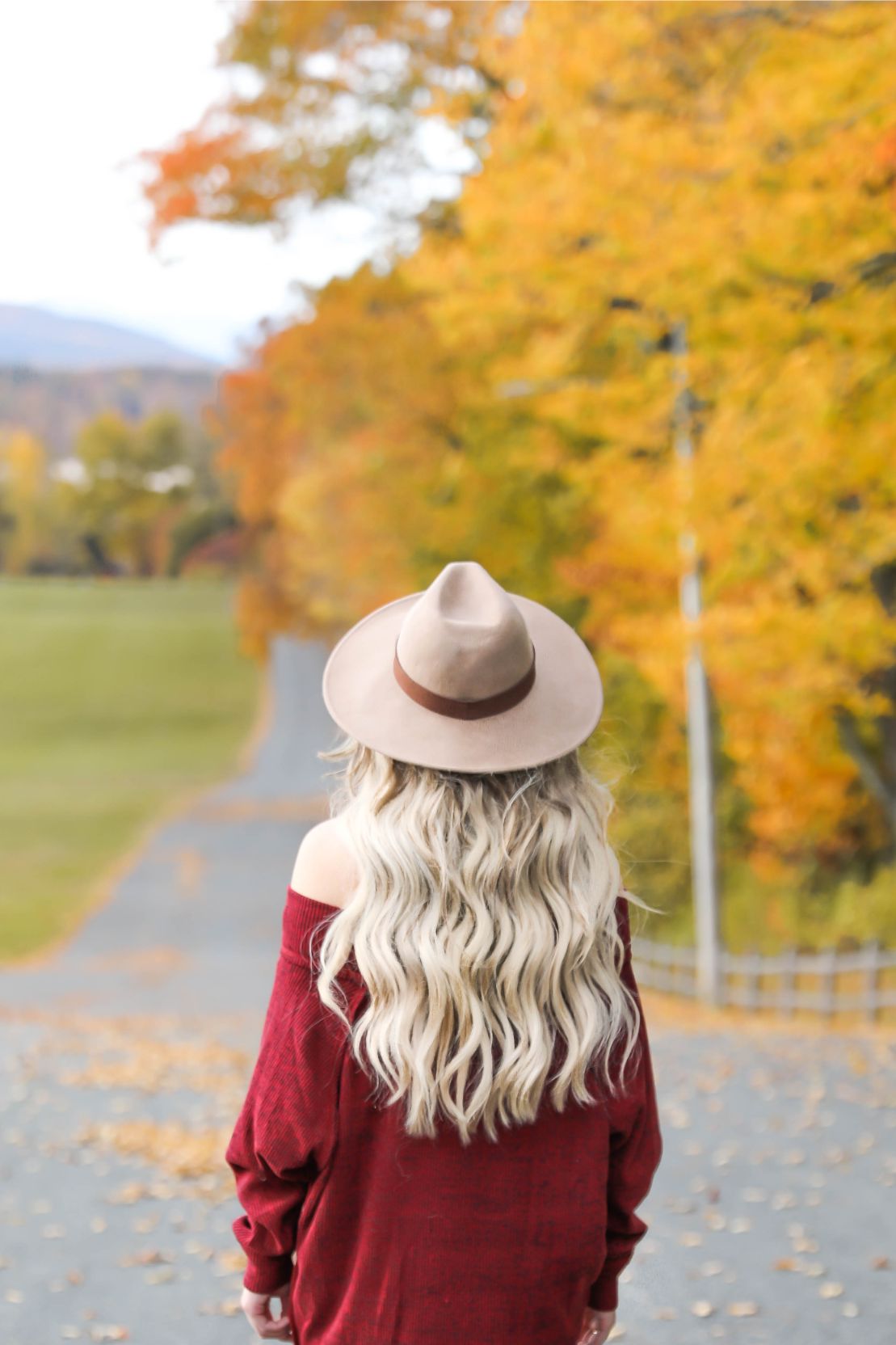 xoxo,
Lauren Emily Lindmark
Copyright © 2019 dailydoseofcharm.com