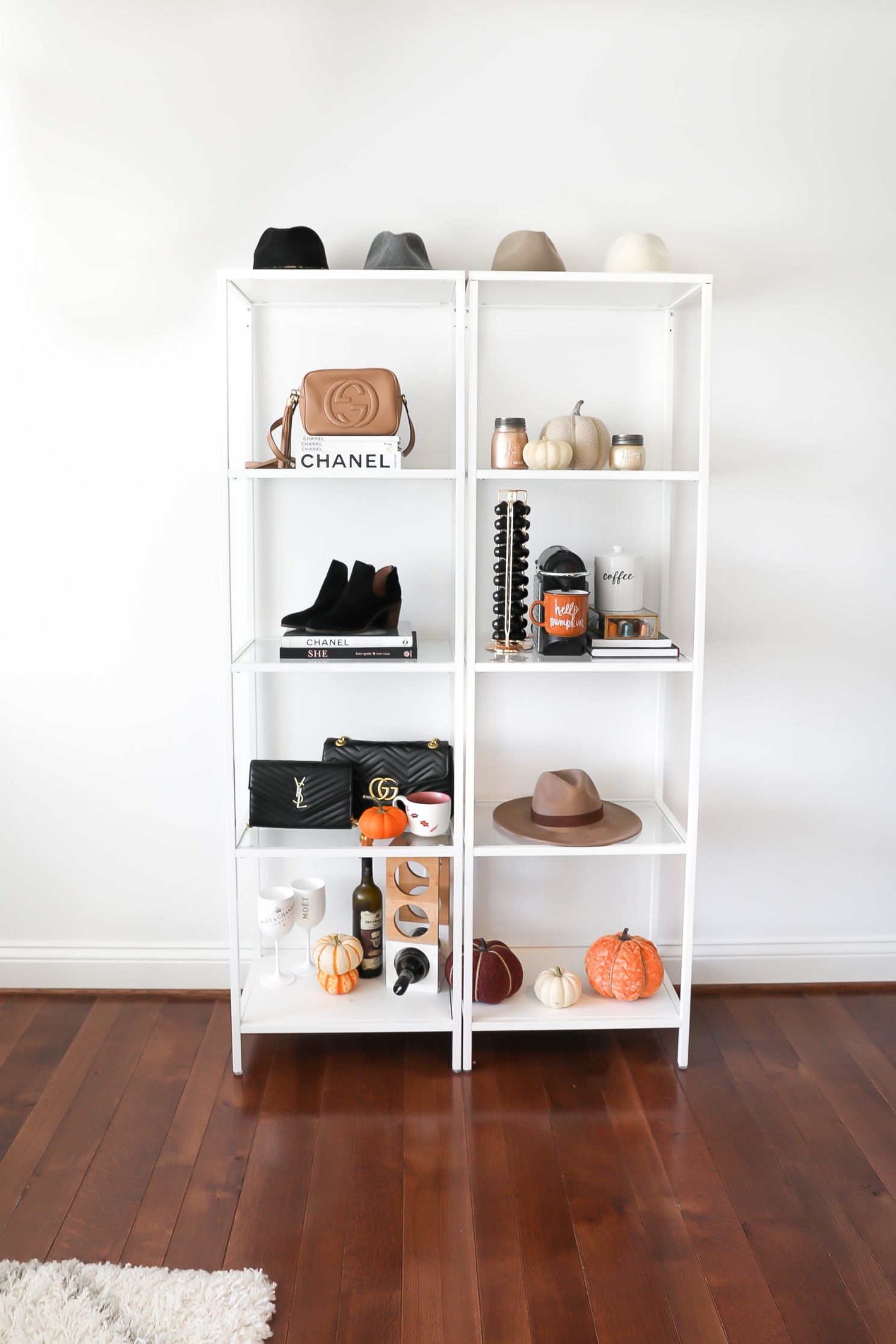 Fall Decor | My Coffee Bar 2019
Okay I can't start this post off without saying hey… I missed you guys! I was just talking to my friend yesterday feeling so defeated. I feel so disconnected to my followers right now. For those of you who don't know, I launched a boutique last month called Inspired Boutique! It has been a whirlwind! Don't get me wrong, most of it has been amazing. We had a really successful first week, and we are still going well, but now we are working even harder to growth. However, it's been crazy and I definitely feel like I am being stretched in a million directions. I talked more about where I am in my personal life in my last post, but I feel like I am finally getting back to being myself.
More than anything I have missed the people in my life – especially you all! So I have made it a goal to start posting twice a week again. Hopefully I can get back to posting even more! I thought I would kick off this post back with a fun fall decor one! If you have followed me for years, you would know I love decorating. You can checkout my fall room decor post from my apartment last year! This year I stared with decorating my IKEA shelves. I mostly use these as a little coffee bar and place to store cute purses, shoes, etc. Let me know if you want to see photos of the rest of my room! Before I share that though I actually have a huge room transformation post coming – I am excited to share!
Anyways, here are the details of my fall shelves! I will try to link everything (including the cute new mugs we just launched on Inspired Boutique)! Have you started decorating for fall yet? Comment below!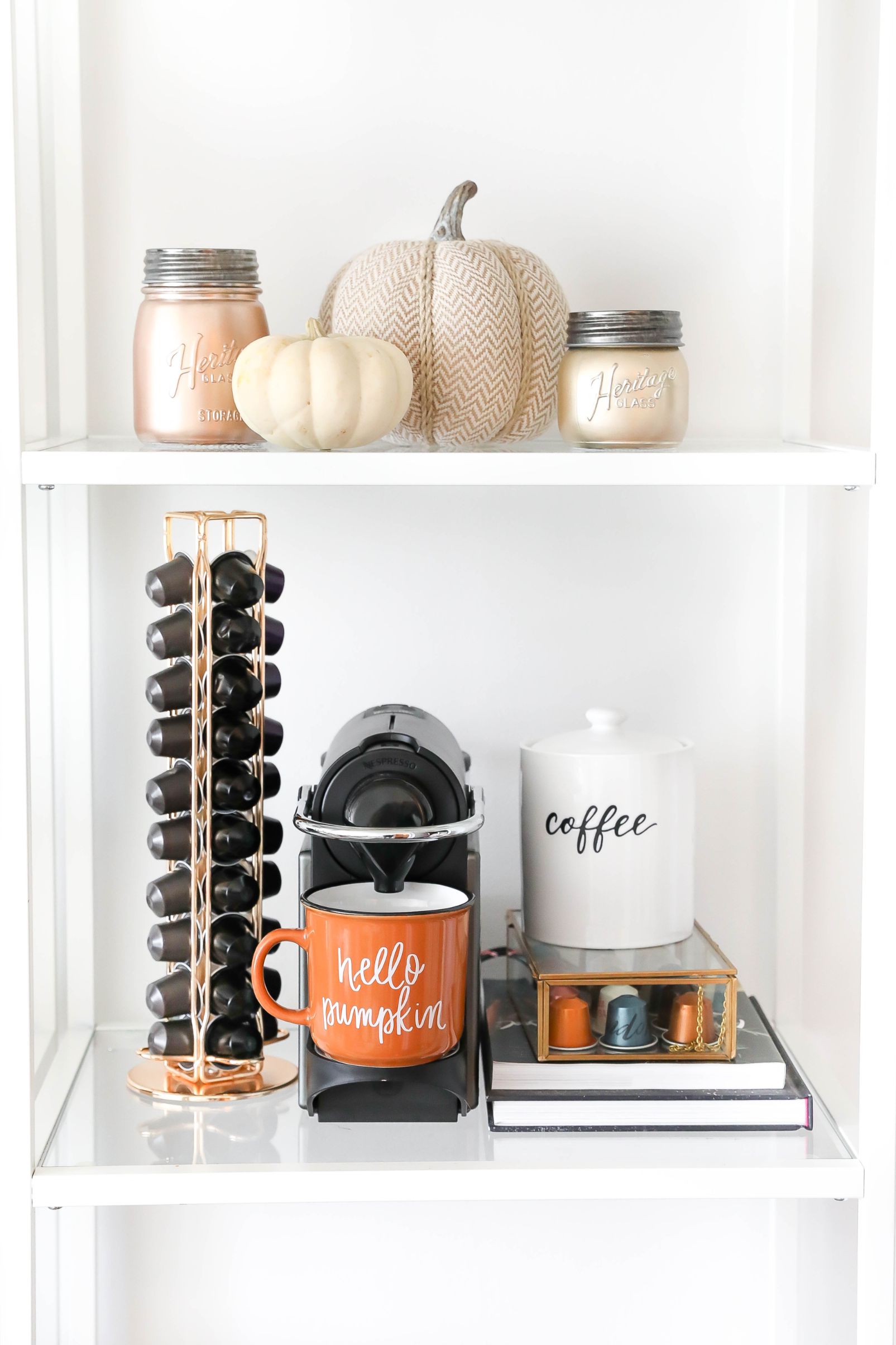 My Nespresso Pixi is the reason I get up in the morning (lol). If you have never tried one of these machines, I highly recommend it! I personally just sip my espresso shots, but you can also buy a frother if you like lattes! I recently purchased that cute Gold Nespresso Pod Holder to keep my pods in – it's only $17! It looks really good with the Gold Glass Box I use as a pod holder too! The Coffee Jar is from Target and the books my sis gave me for my birthday!
The Hello Pumpkin Campfire Mug is from my boutique, Inspired Boutique, and launches today! We launched a ton of cute mugs that you need to checkout! I try not to buy a ton from my boutique, because if I don't limit myself I will buy it all haha! I knew I NEEDED this one though when we ordered it! It's perfect for this fall!
The felt pumpkin and jars are old purchases from Target, I bought a ton of cute little pumpkins at our local grocery store that you will see all over these shelves!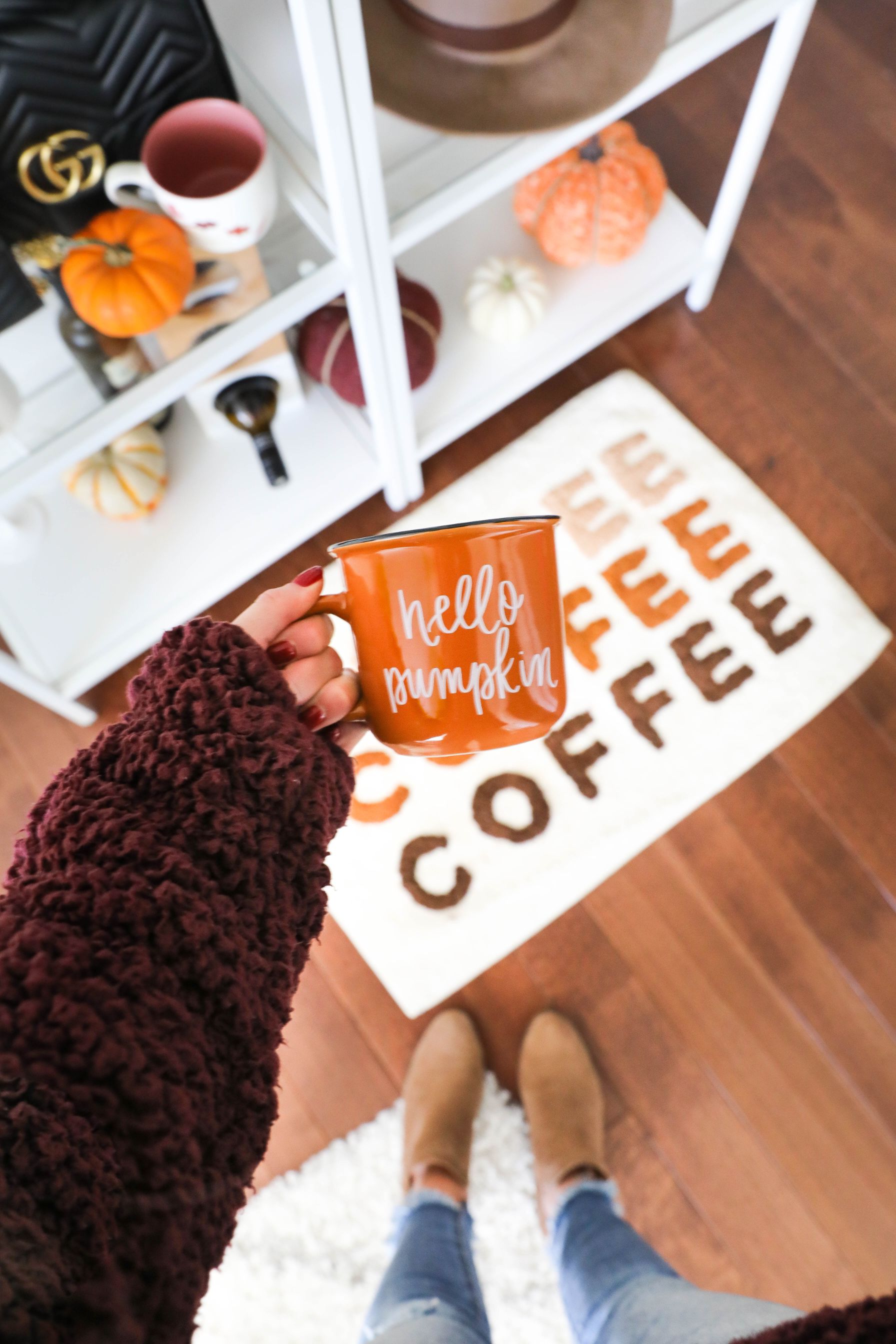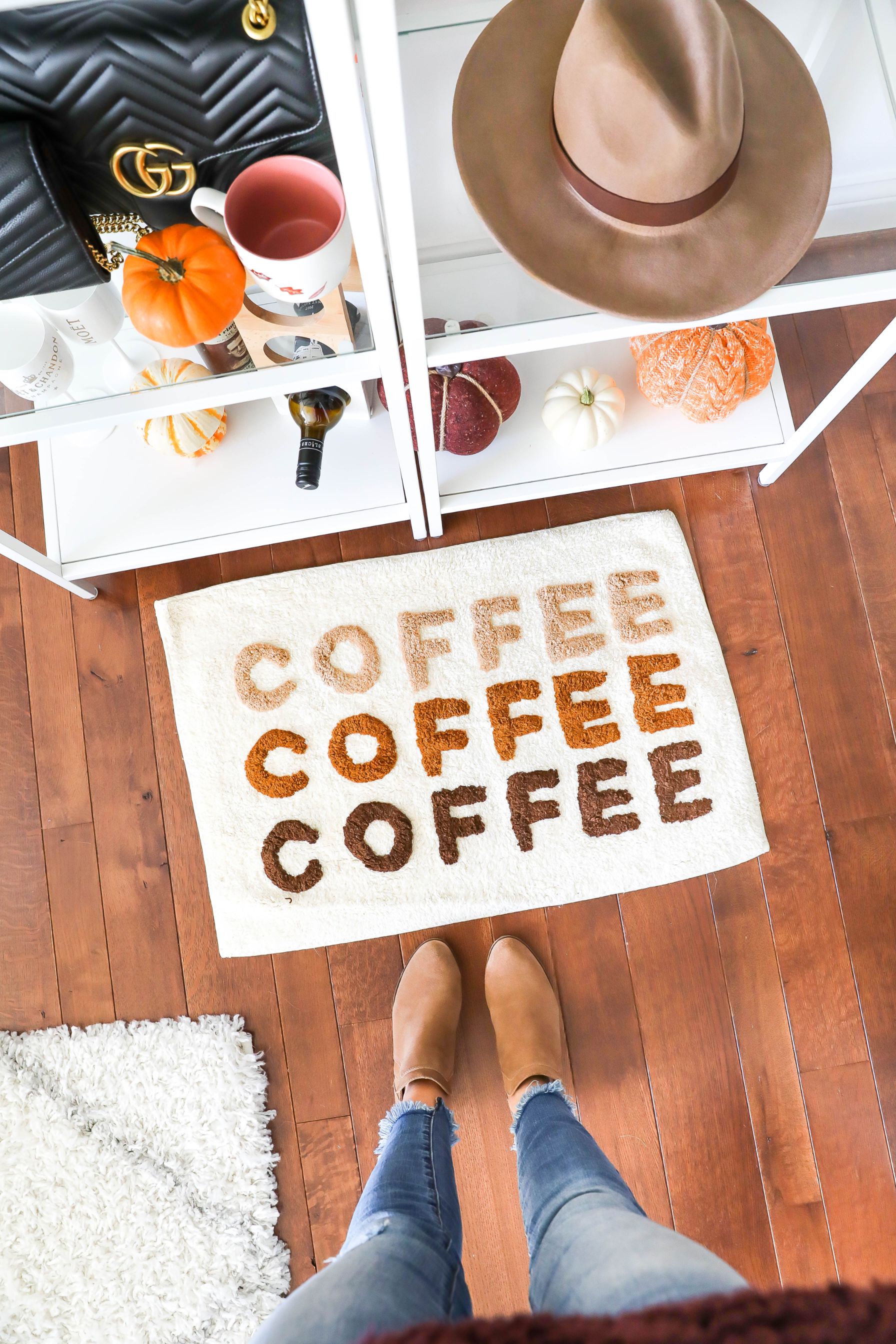 I just recently bought this adorable "COFEE COFEE COFEE" Bath Mat – I thought the colors were so perfect for fall! I still haven't decided if I like it in front of these shelves, so I may put it in my bathroom! The Fabric Pumpkins in the back are from Target and I am obsessed with them! The Brown Suede Hat shown is from Free People and I LOVE it!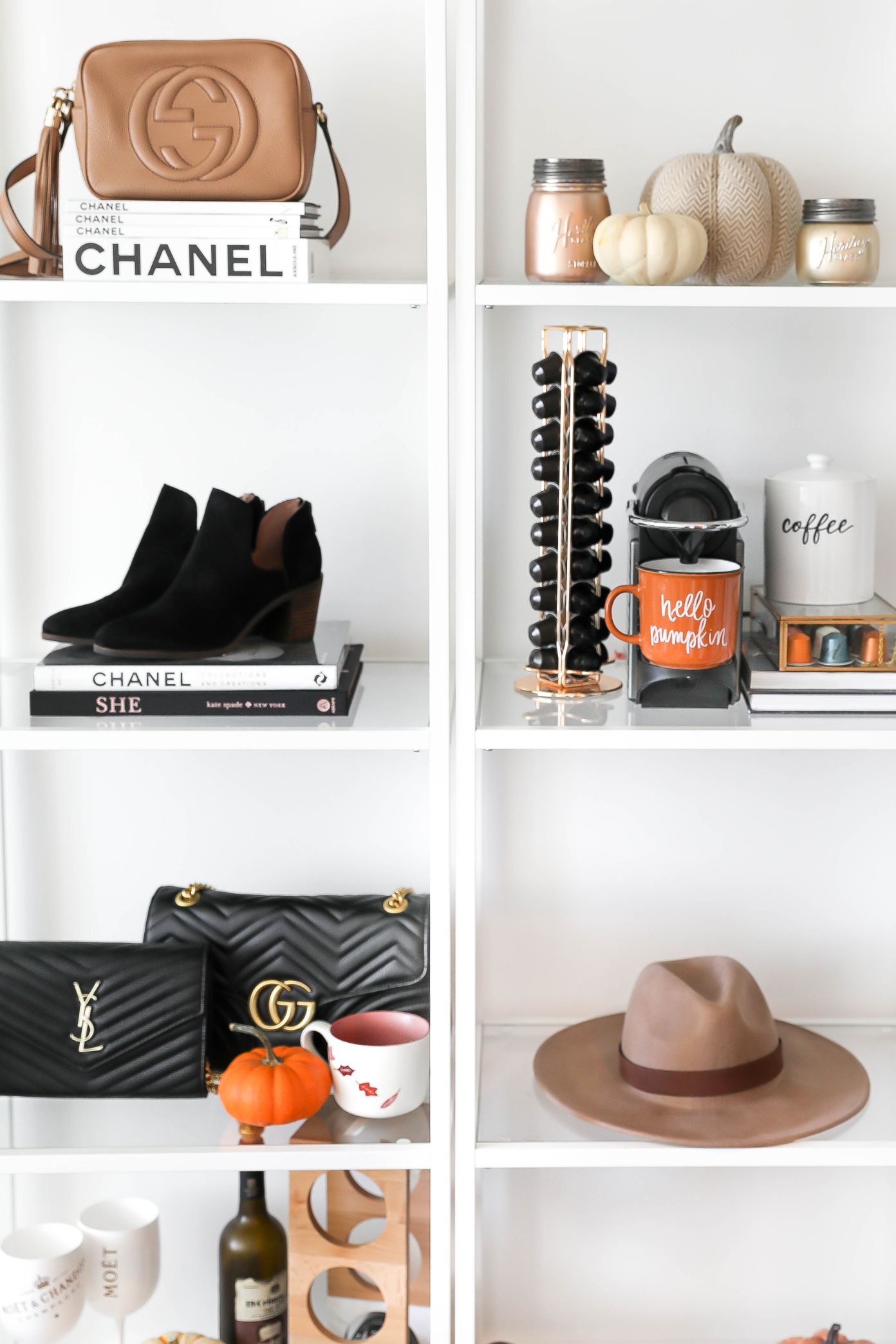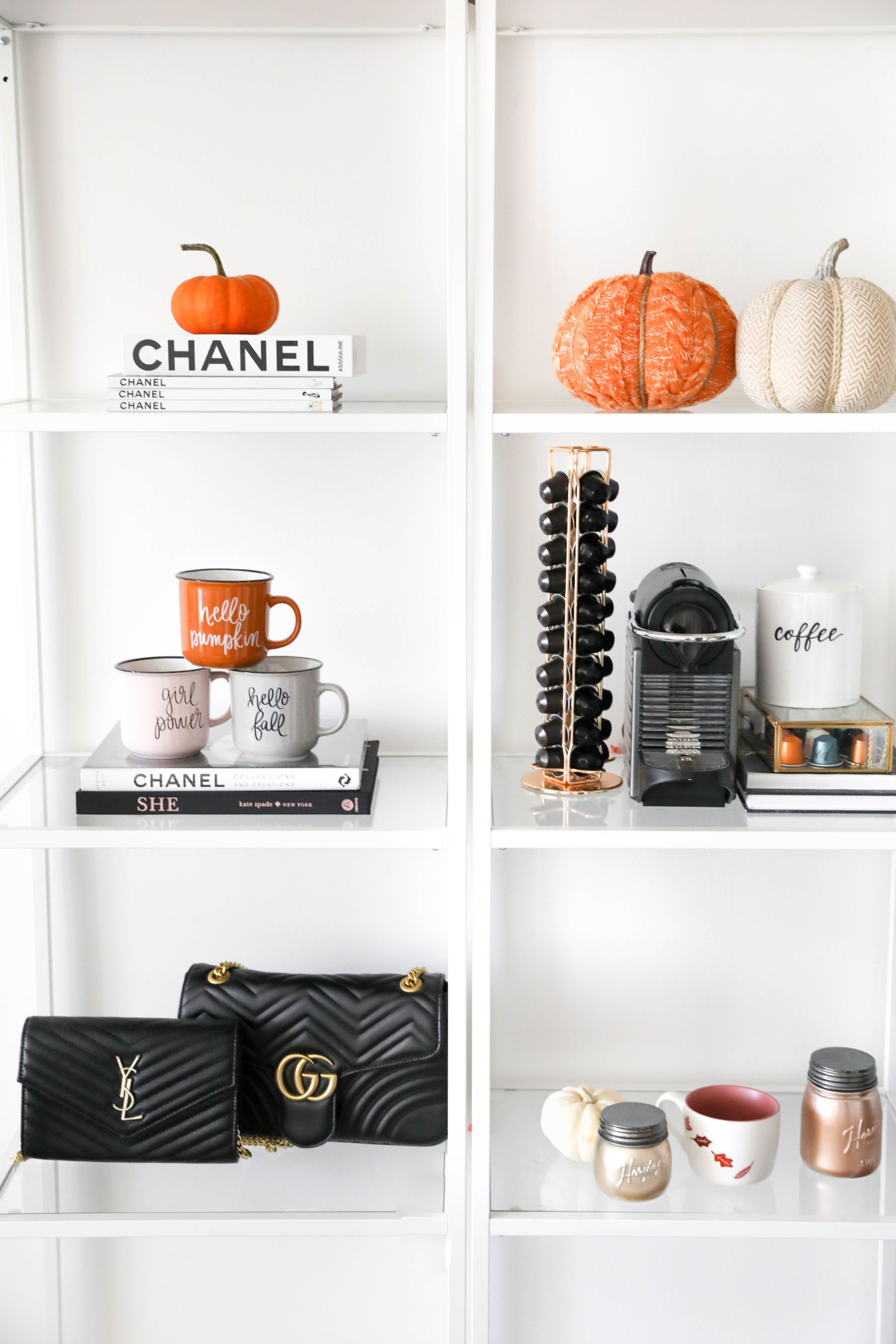 Here are some more shots of the shelves. kind of styled two ways haha! I linked the cute mugs in our GIRL BOSS collection below. The black Gucci and YSL bags are fake from Amazon and no longer available. The Tan Disco Gucci Bag on top can be found here and below! I don't wear them out, but they look cute on my shelves! The Chanel and Kate Spade books are linked below! Hope this all put you in the fall mood!
xoxo,
Lauren Emily Lindmark
Copyright © 2019 dailydoseofcharm.com