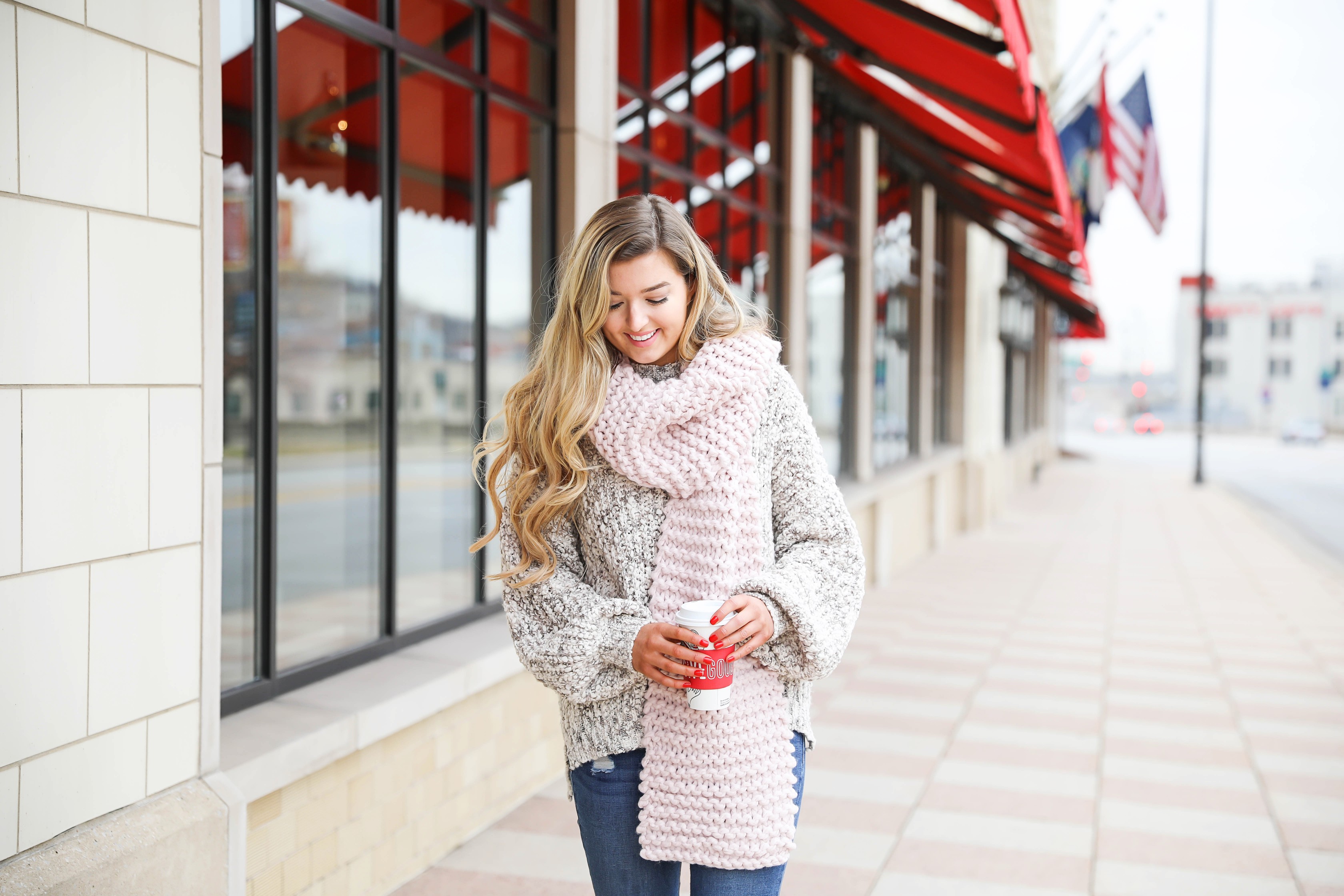 The Bigger the Scarf the Better the Outfit | OOTD
I know what you're thinking, "that scarf is kind of big isn't it?" No. The answer is no.
This scarf is kind of my favorite dramatic winter thing I own – I mean it's huge, pink, and cozy! What could be better? This scarf was all over Instagram for the longest time so I finally caved and bought it, so glad I did! It's one of those scarves that is perfect just draped over your shoulder. Definitely an outerwear accessory though, not something I would lounge in at a friend's house. It's pretty heavy which means it's amazing quality and super warm, just only works in certain situations!
I paired it with this cute knit sweater. I wore it to lunch with my grandma and aunt the other day and they loved it! Love how versatile sweaters are, no mater your age everyone loves them! I think the puffy sleeves are so cute and the colors within the sweater and really unique and make it less "plain." Honestly this is one of those sweaters you could dress up with jeans like I did or just throw them on with leggings and be casual!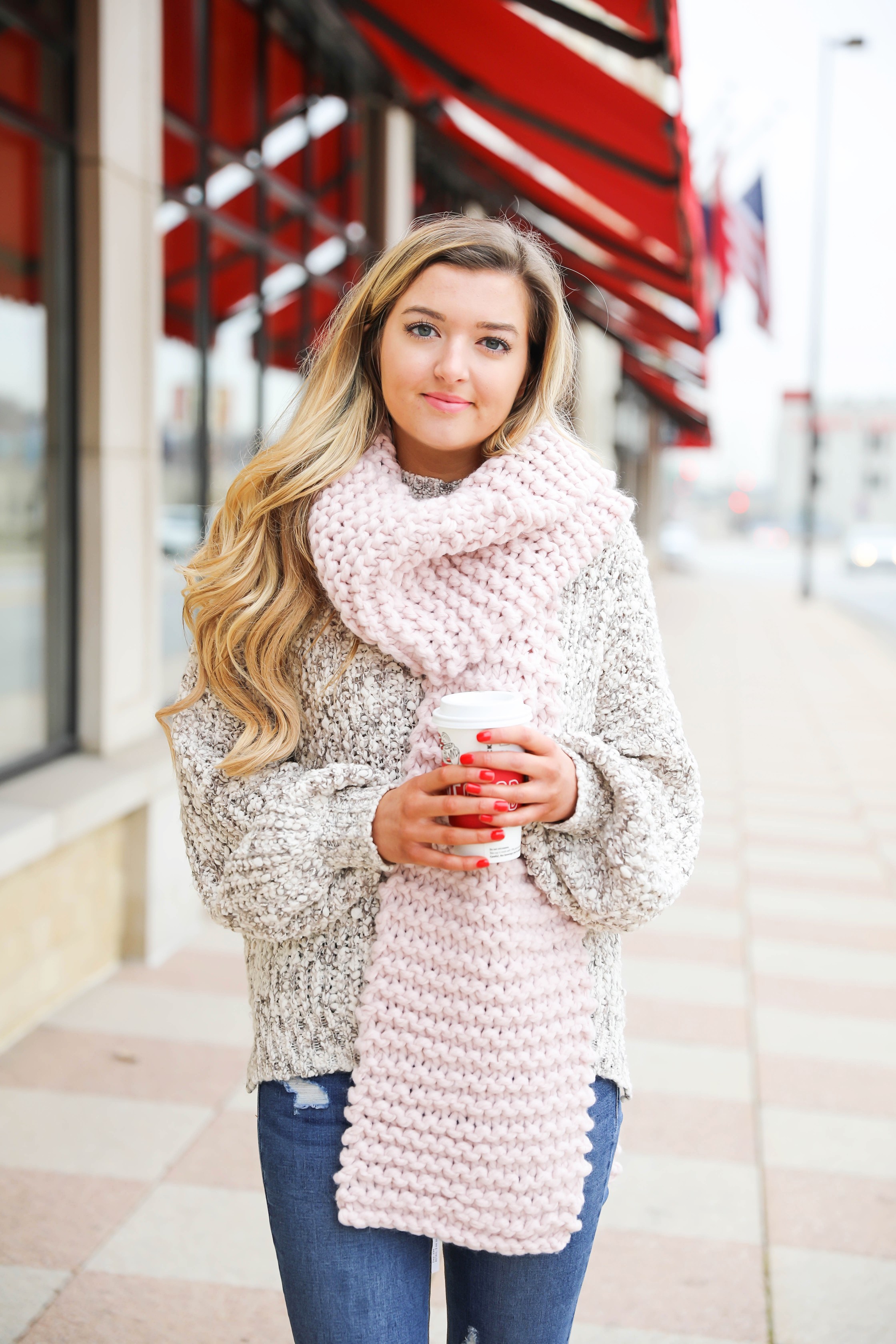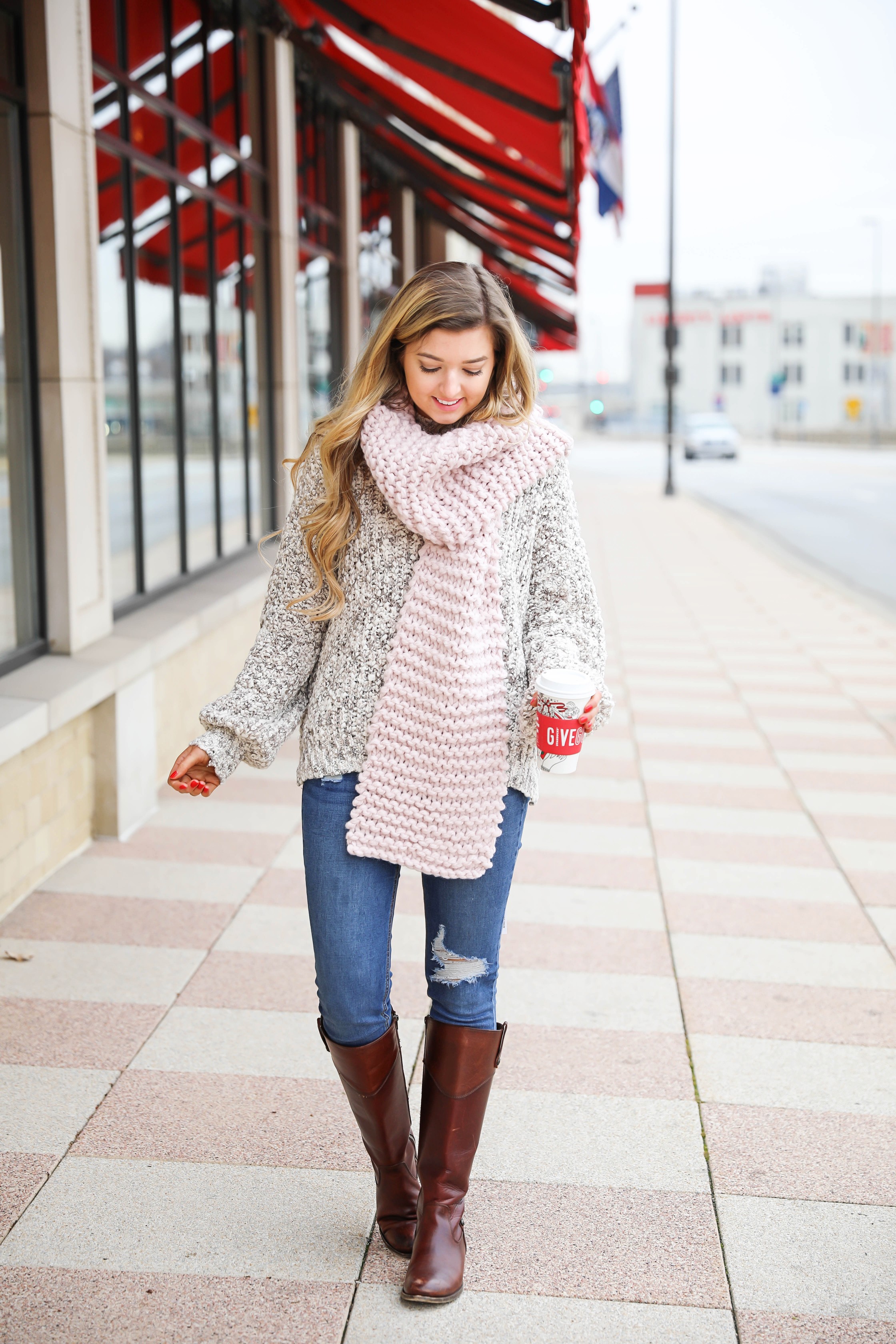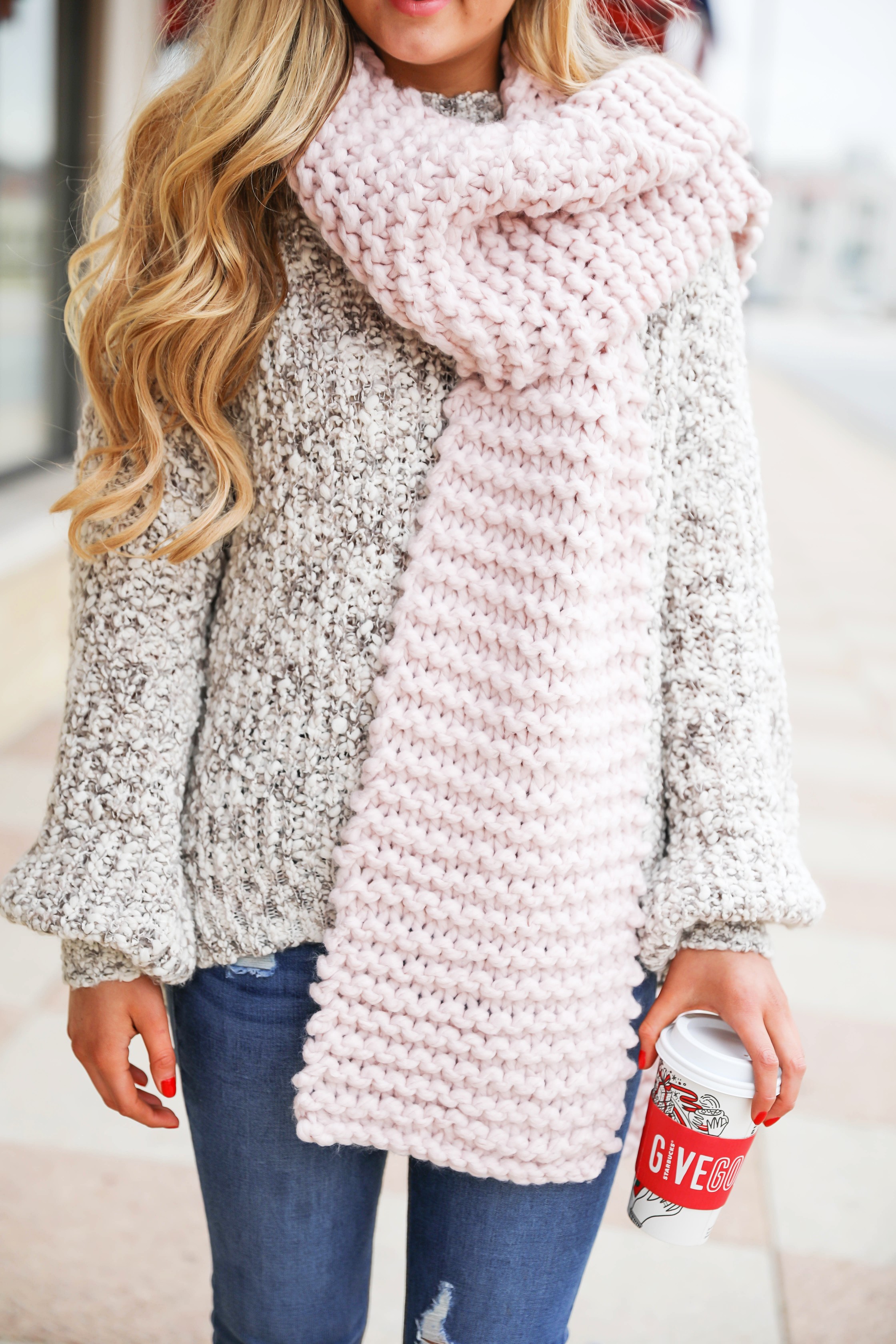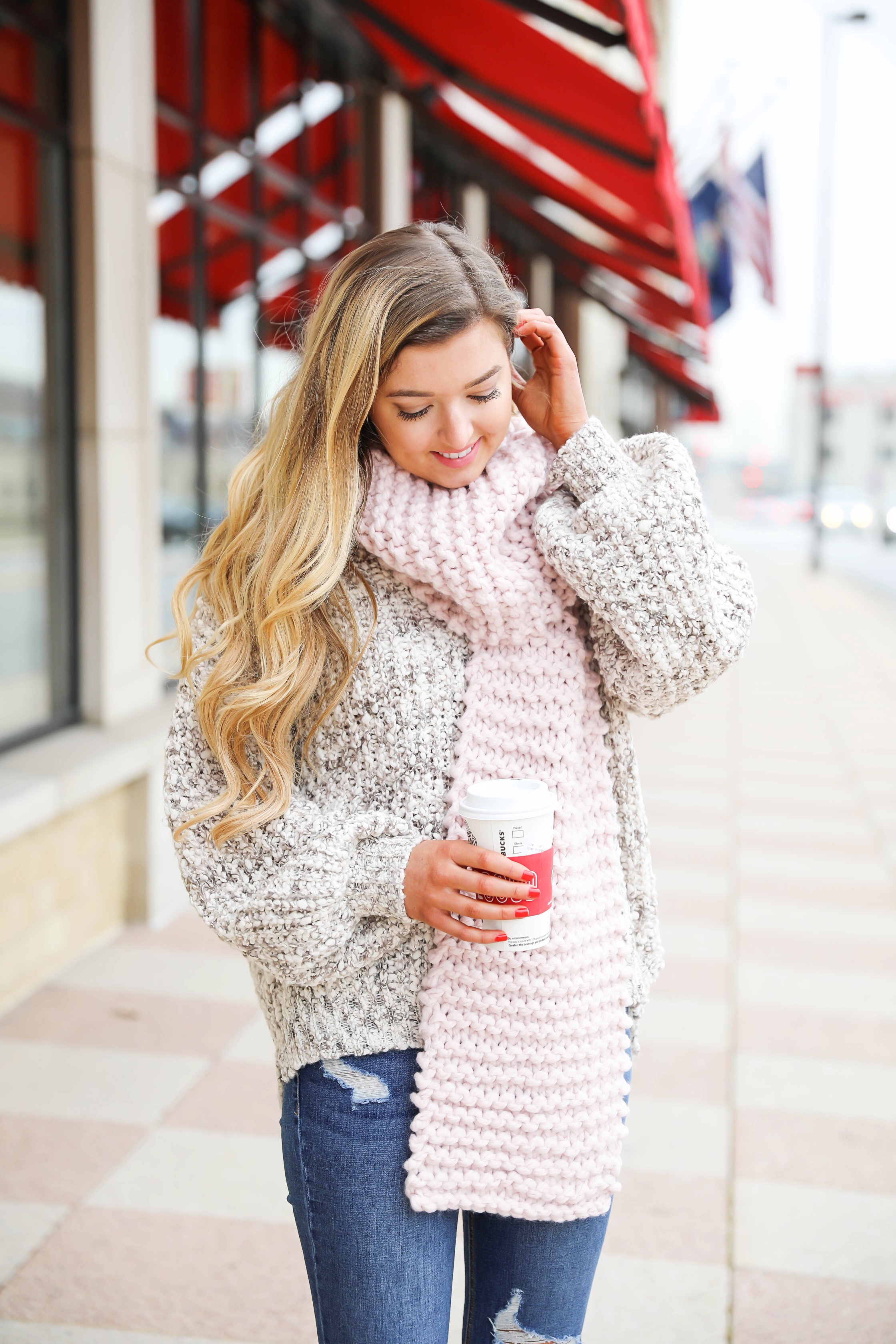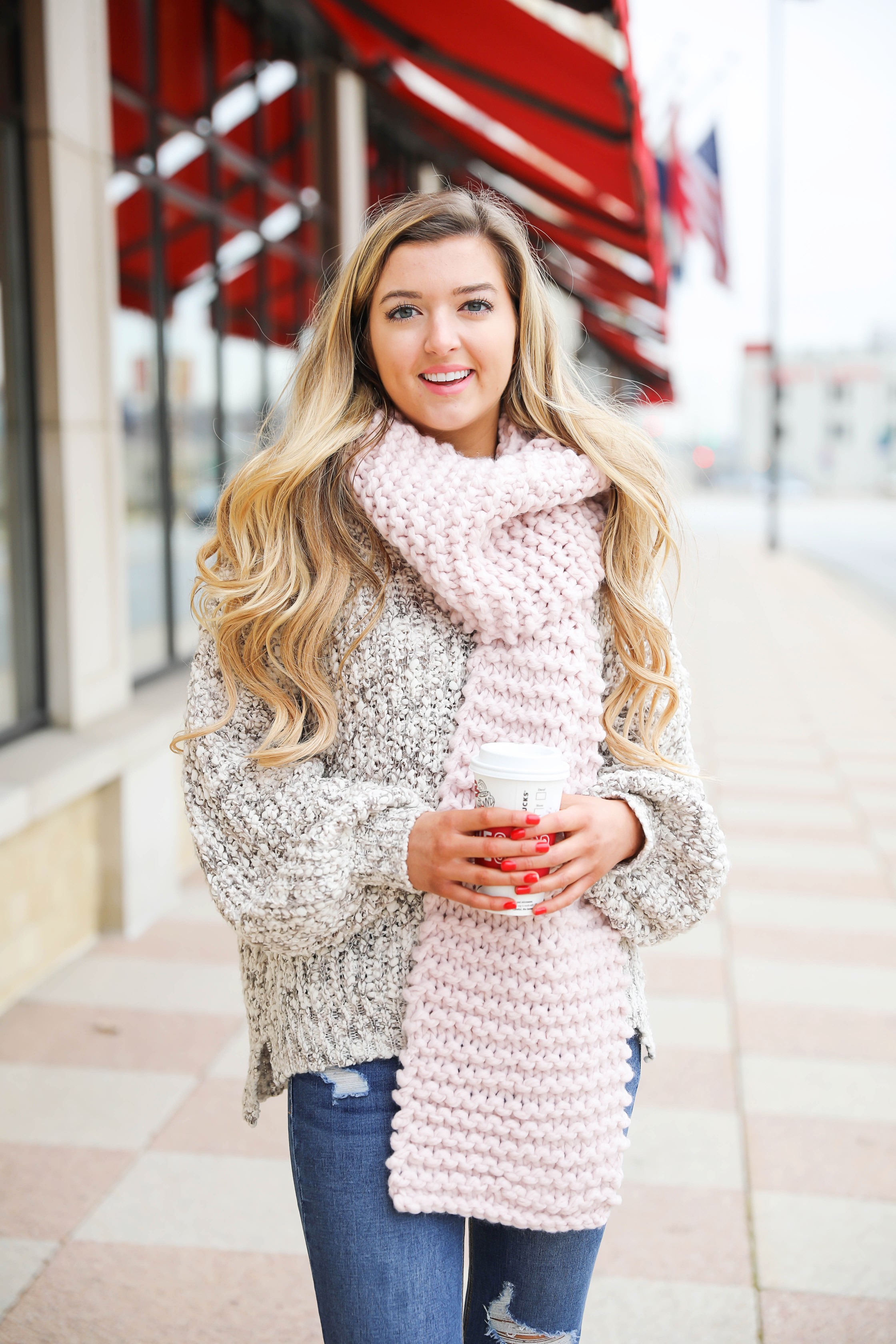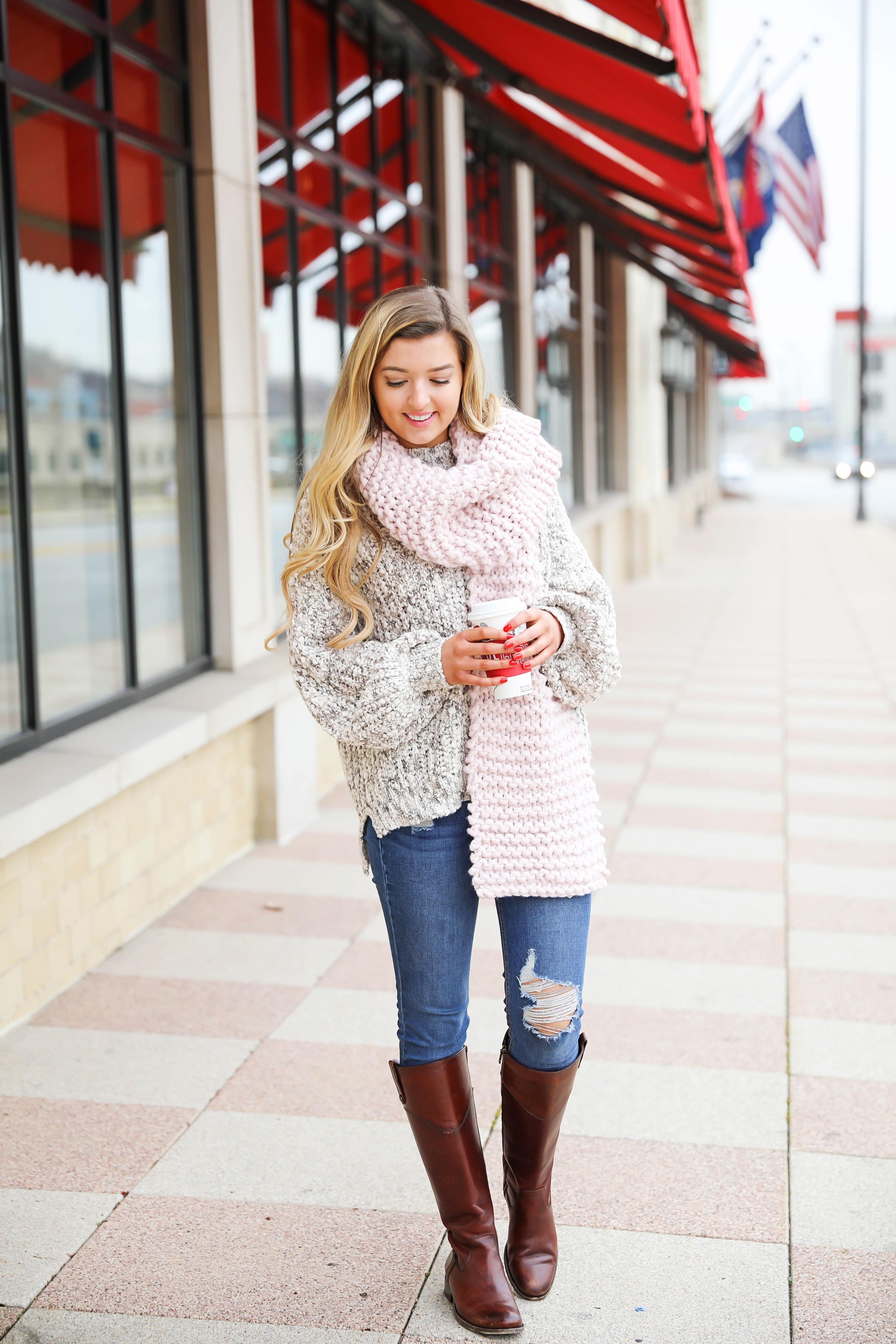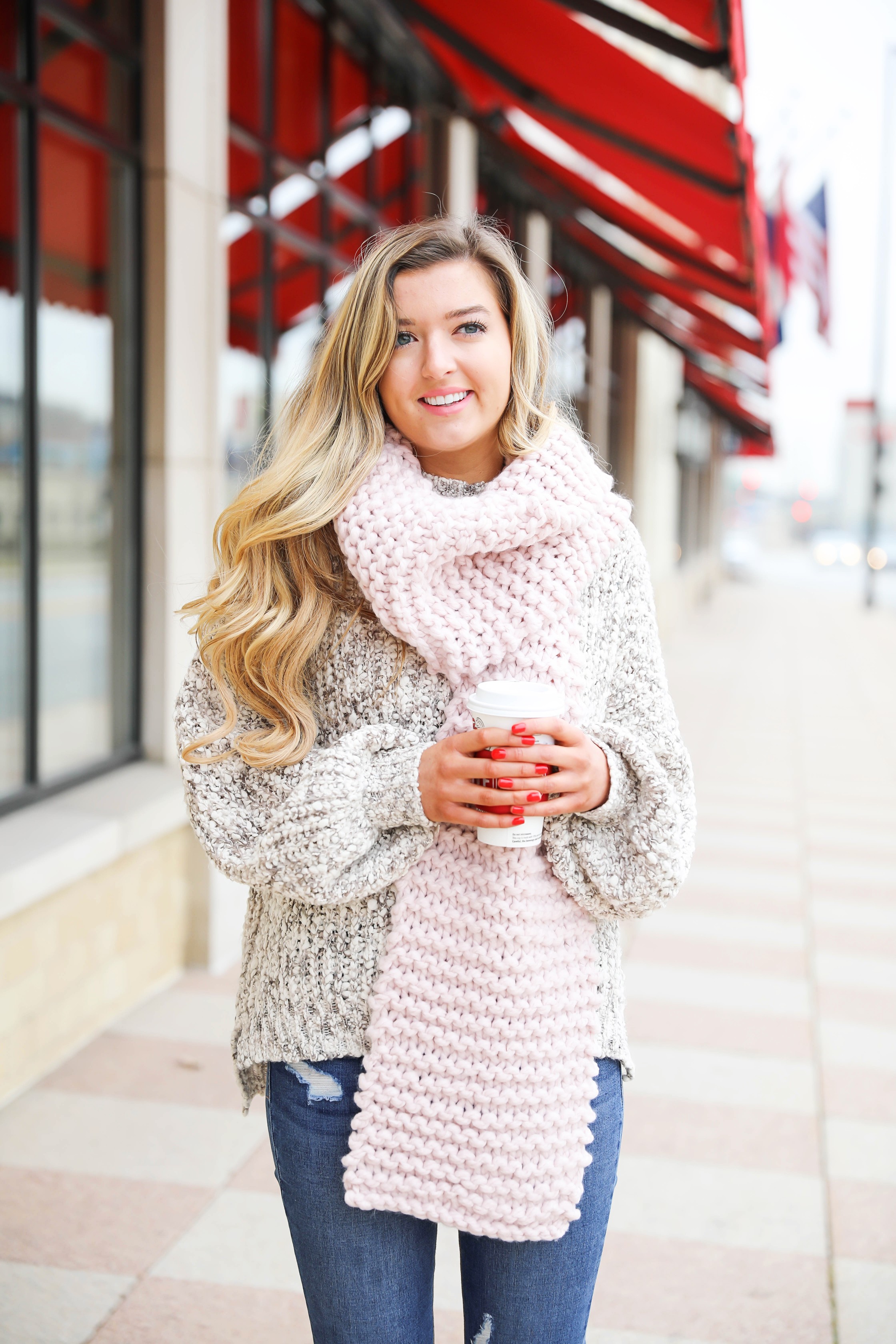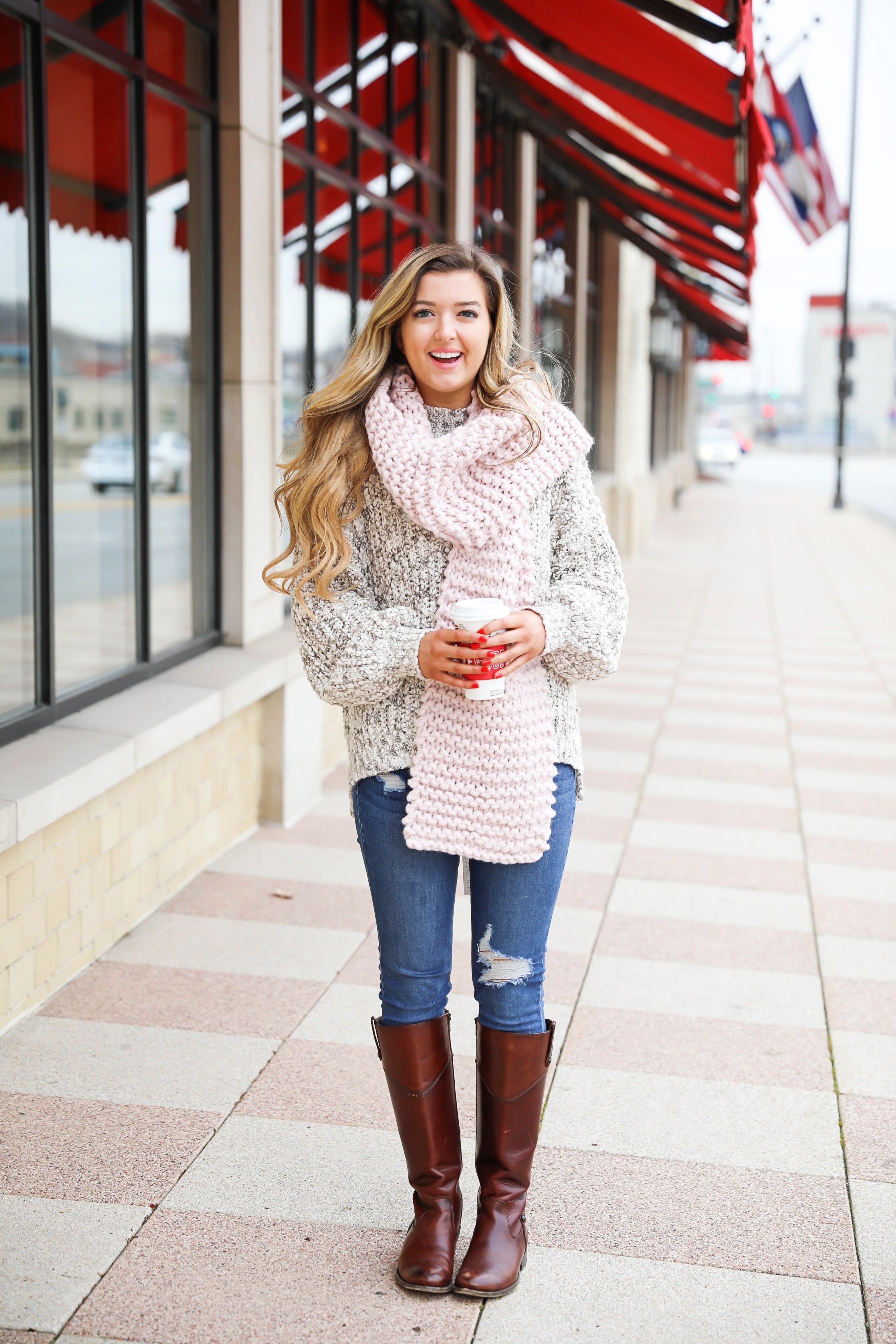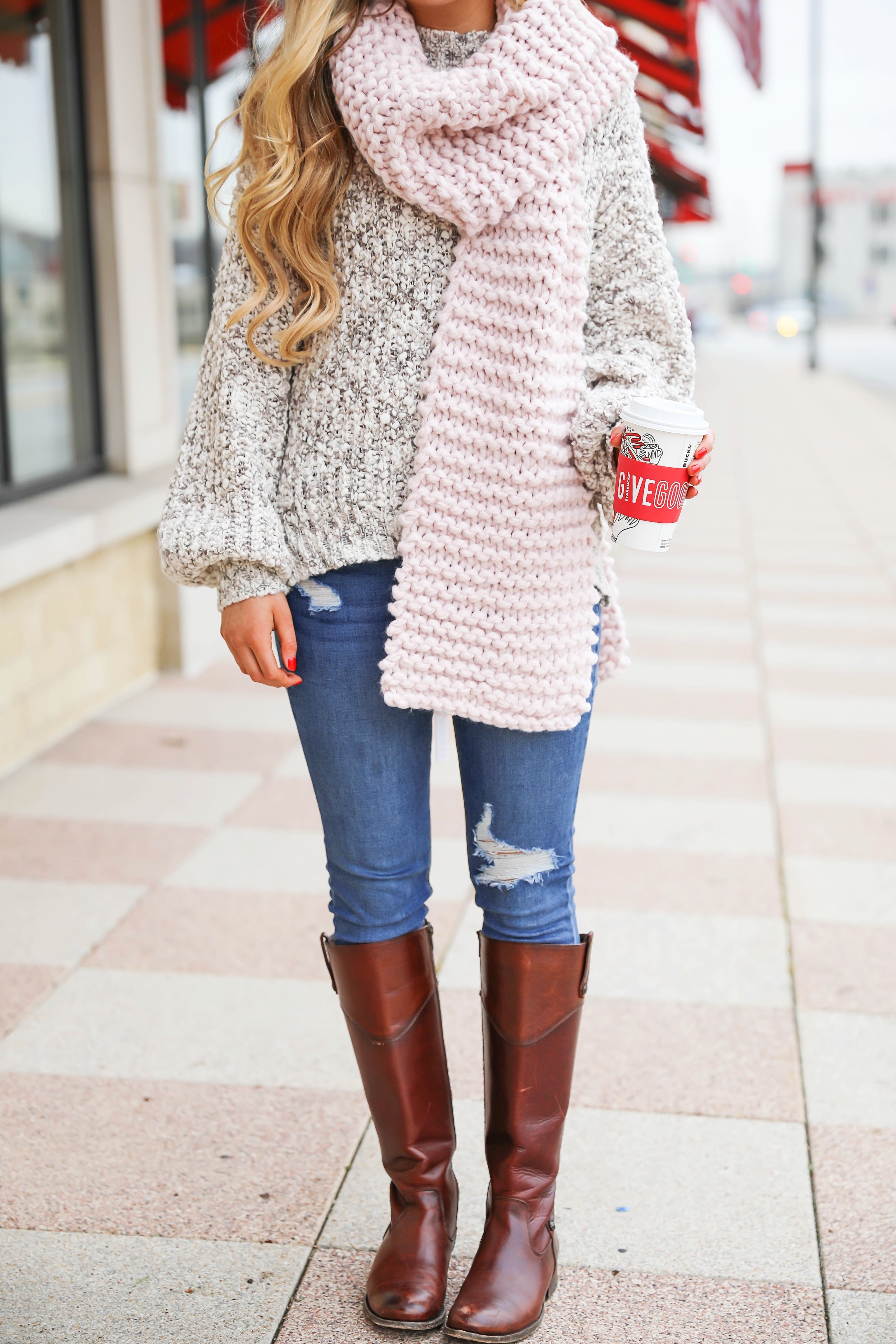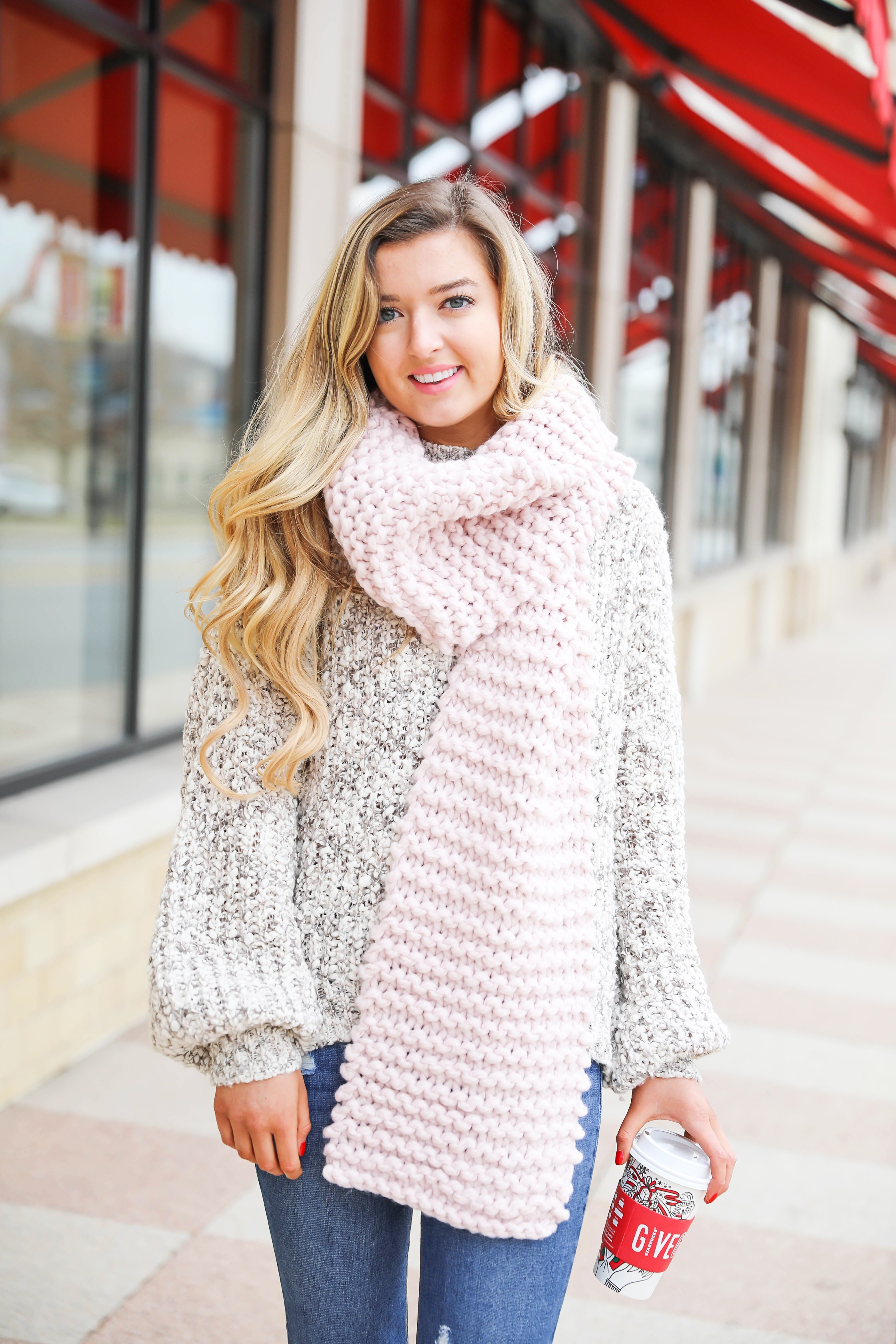 | Sweater (more liked below) | Scarf (sold out, but this one is almost identical and comes in powder pink plus more colors) | Ripped Denim Jeans (similar) | Riding Boots (25% off! Similar less expensive version linked here) |
I am usually so good at not eating any dairy during the week and only eating a little on the weekends, but since it's so close to Christmas I've given myself a pass this week – I am totally paying for it. My stomach hurts and is so messed up haha! Good thing I'm kind of used to it so it isn't debilitating or anything, just annoying. Regardless, I'm about to go get Mexican with my parents and I'll probably continue to indulge and eat the queso – it's just too good! Later tonight (I'm writing this post to go up tomorrow so technically last night for you all) I want to do a little DIY project in my room I've been putting off and tidy a little. I'm actually so excited haha!
4 days until Christmas! How many of my followers celebrate Christmas and who celebrates Hanukkah or another holiday? I'm interested!
Shop this Post + More Similar Items!

xoxo,
Lauren Emily Lindmark
Copyright © 2017 dailydoseofcharm.com