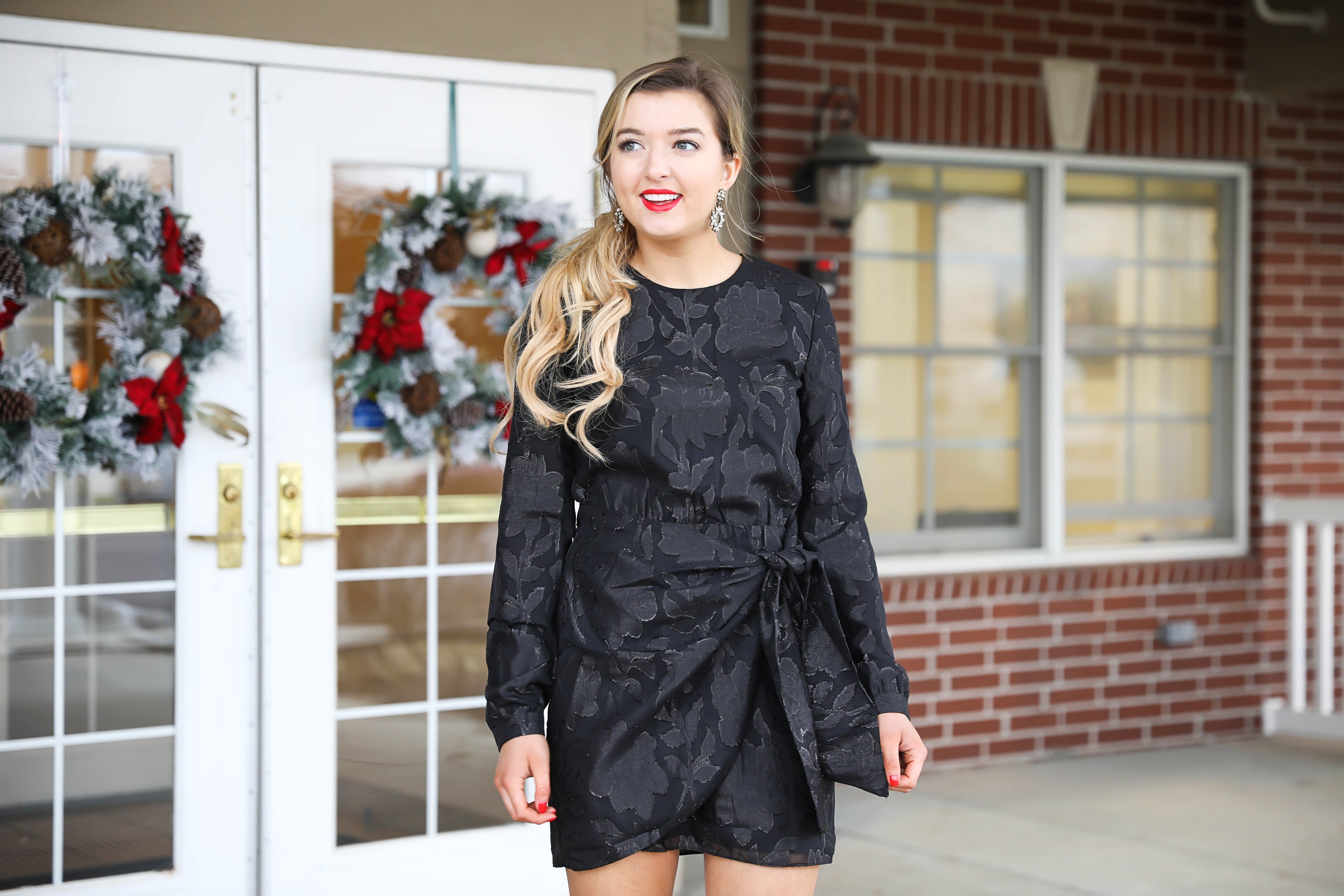 Metallic Tied Dress | OOTD + a Girl Tried to Scam Me Yesterday
Okay, how adorable is this dress?! Is this not perfect for Christmas and New Year's Eve parties? I may end up wearing this out to dinner on Christmas Eve! Christmas Day we just stay home and cook a big meal so I doubt I will get super ready on the actual day, which means I am finding any excuse to wear cute holiday looks before Christmas. I bought this last minute the other day and was really excited when it came in the mail and looked as cute as I hoped! It has a cute metallic sheen to it and it ties across your waist. My only complaint, although it fits amazing when it is on, it is SO HARD to get on and off. I had to have my sister help me when I first tried it on haha! There is a zipper on the side and one button in the back, but it is just awkwardly tight trying to get it over your shoulders. Still super cute on though so I would say it's worth it!
Good news, according to Nordstrom you can still get this dress by Christmas Eve – so order ASAP! If you end up getting it send me pics, we can be Christmas Eve twinsies!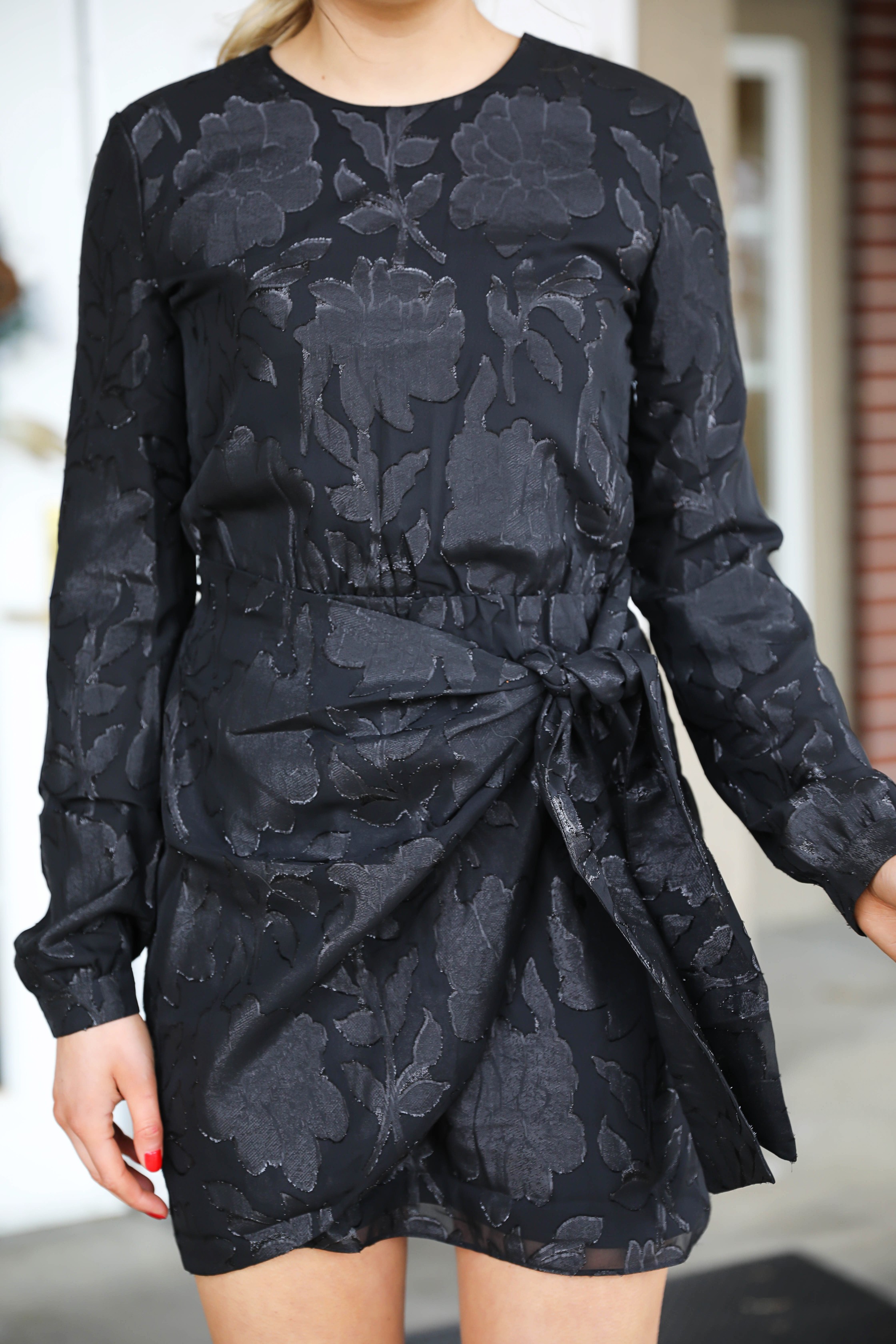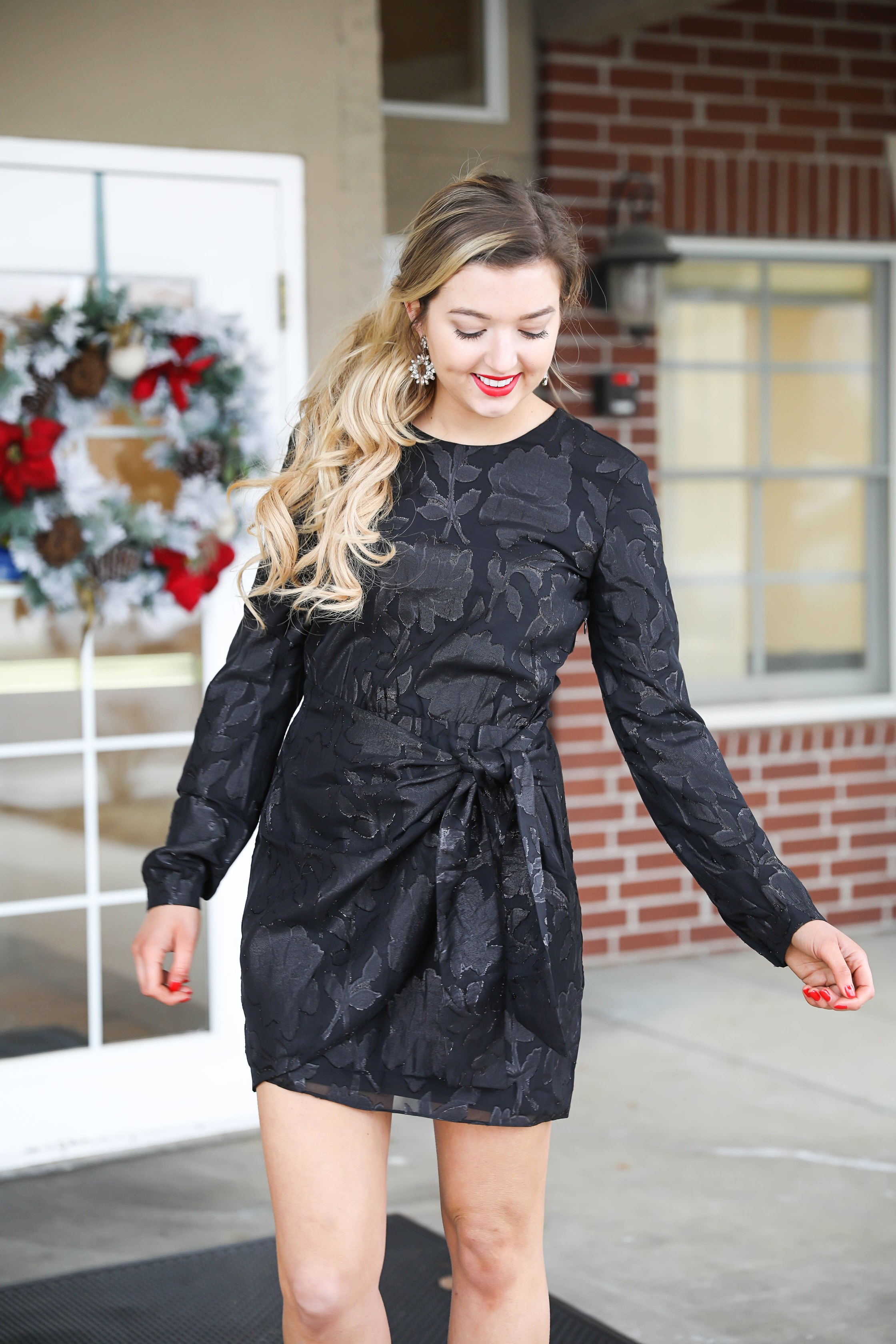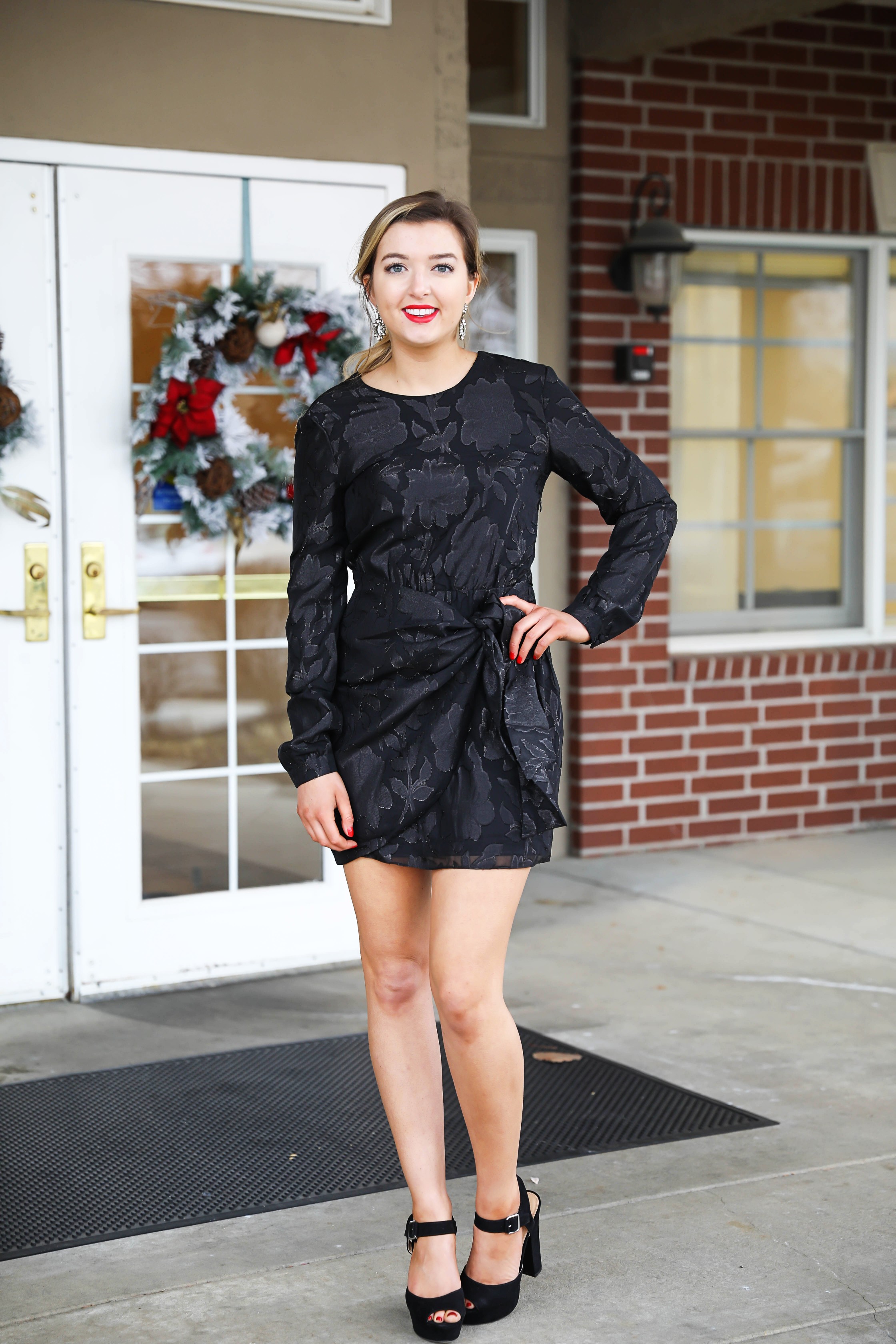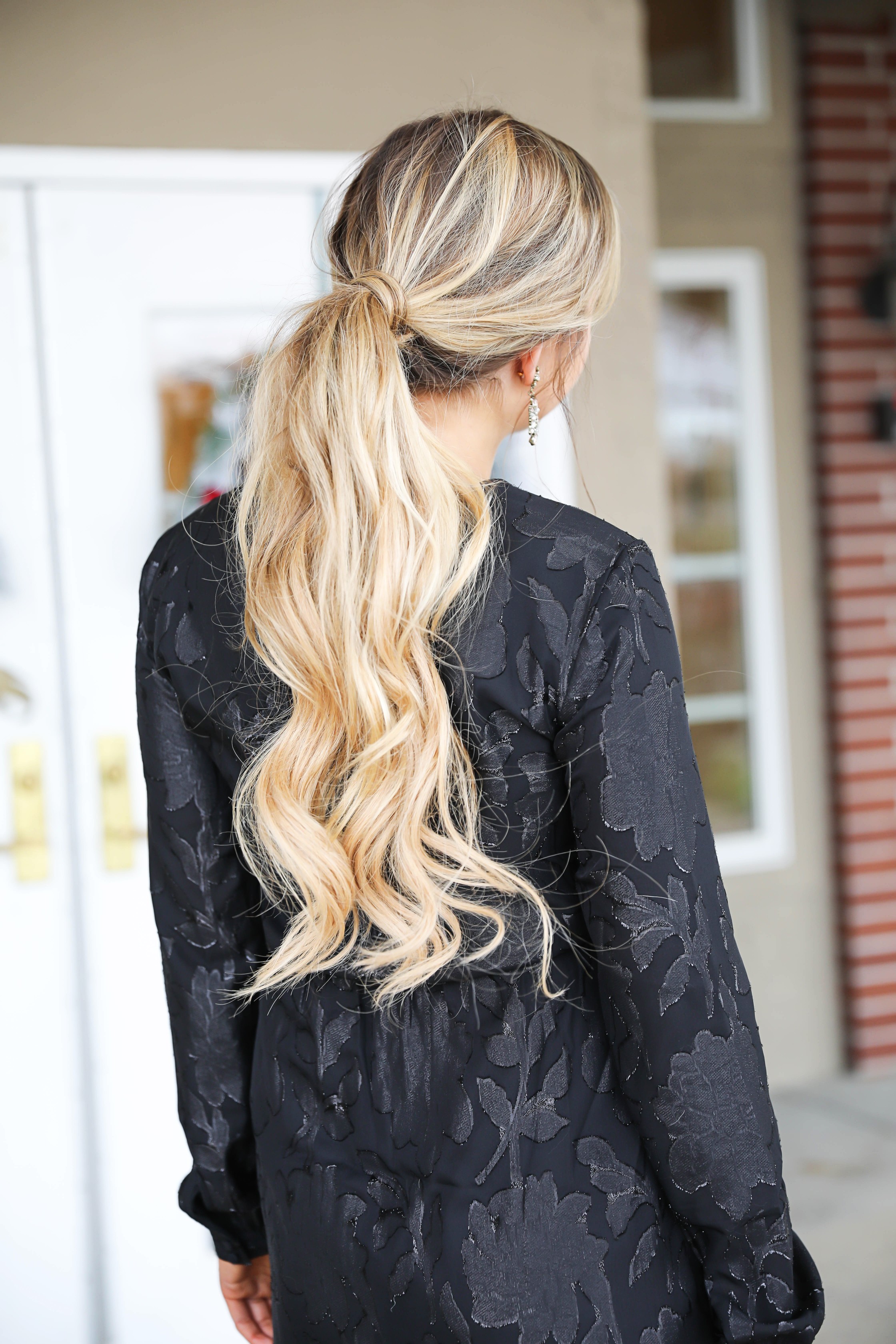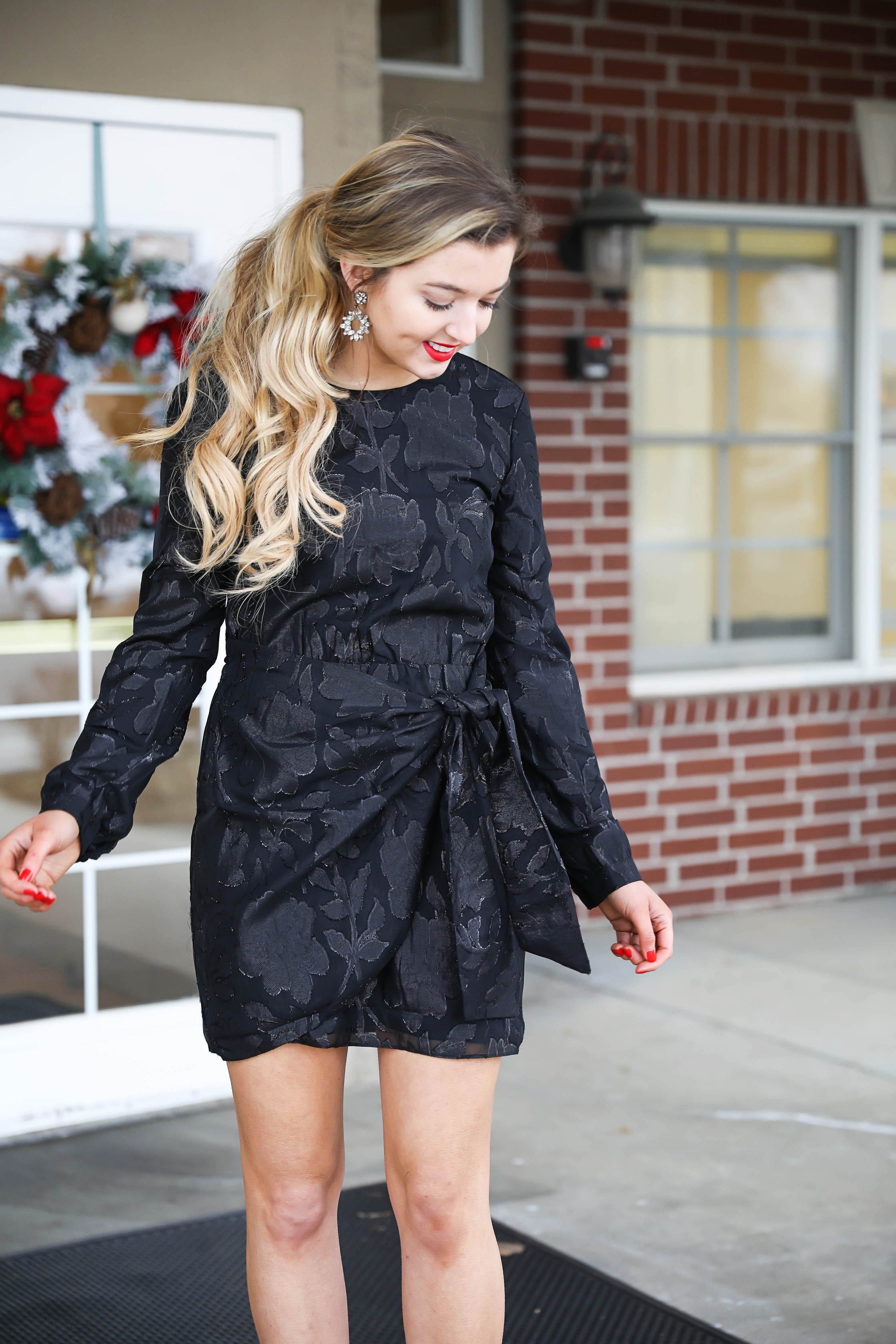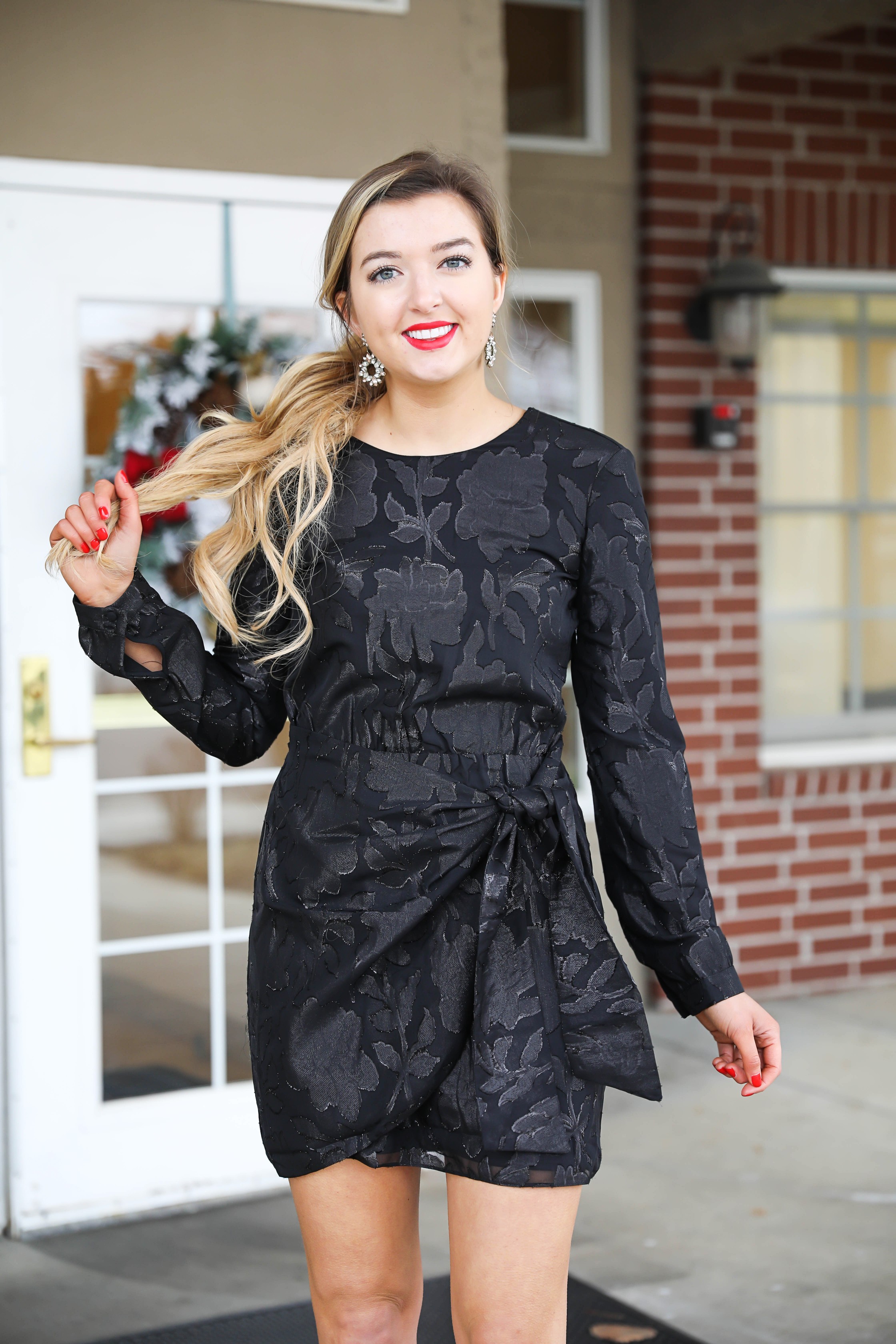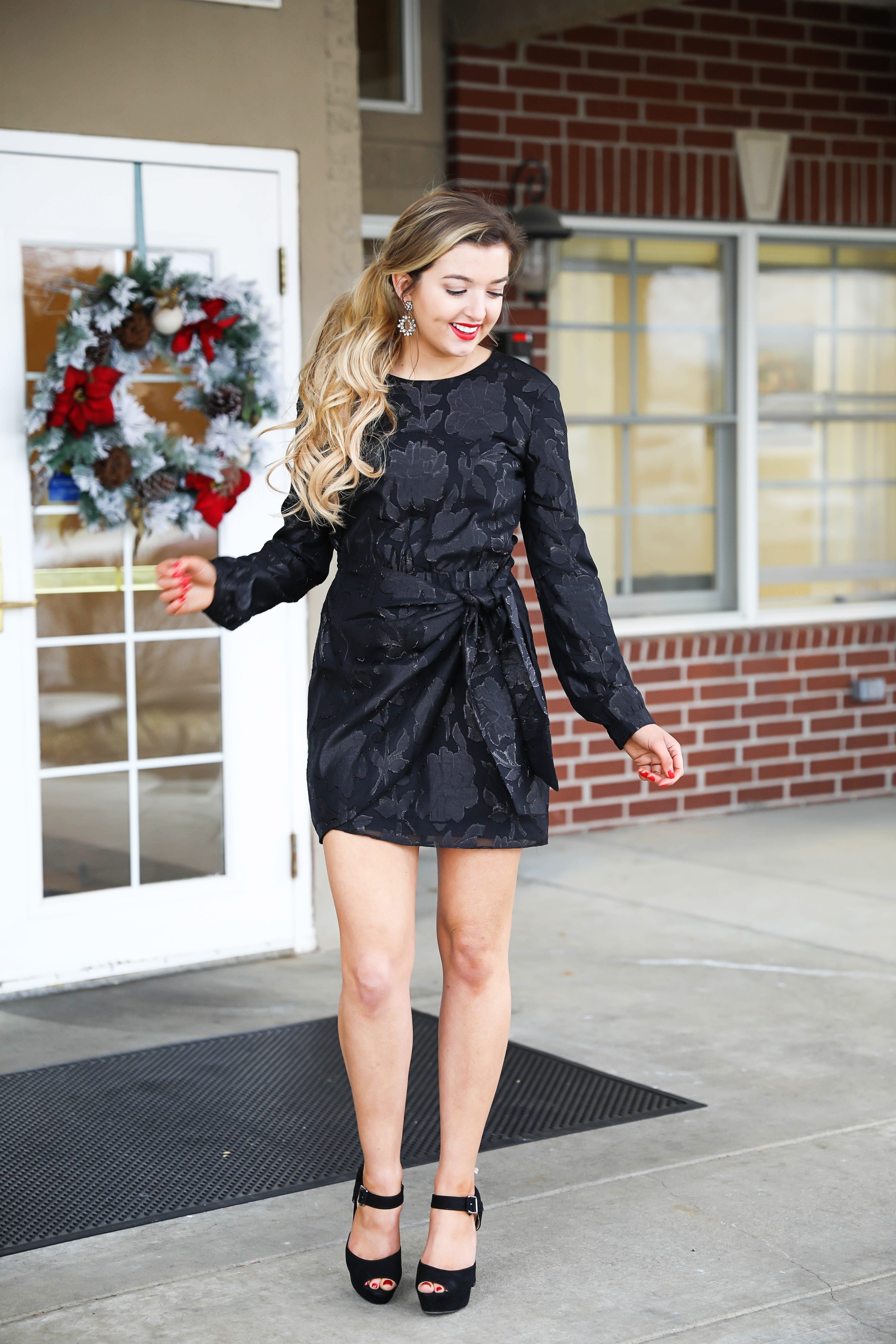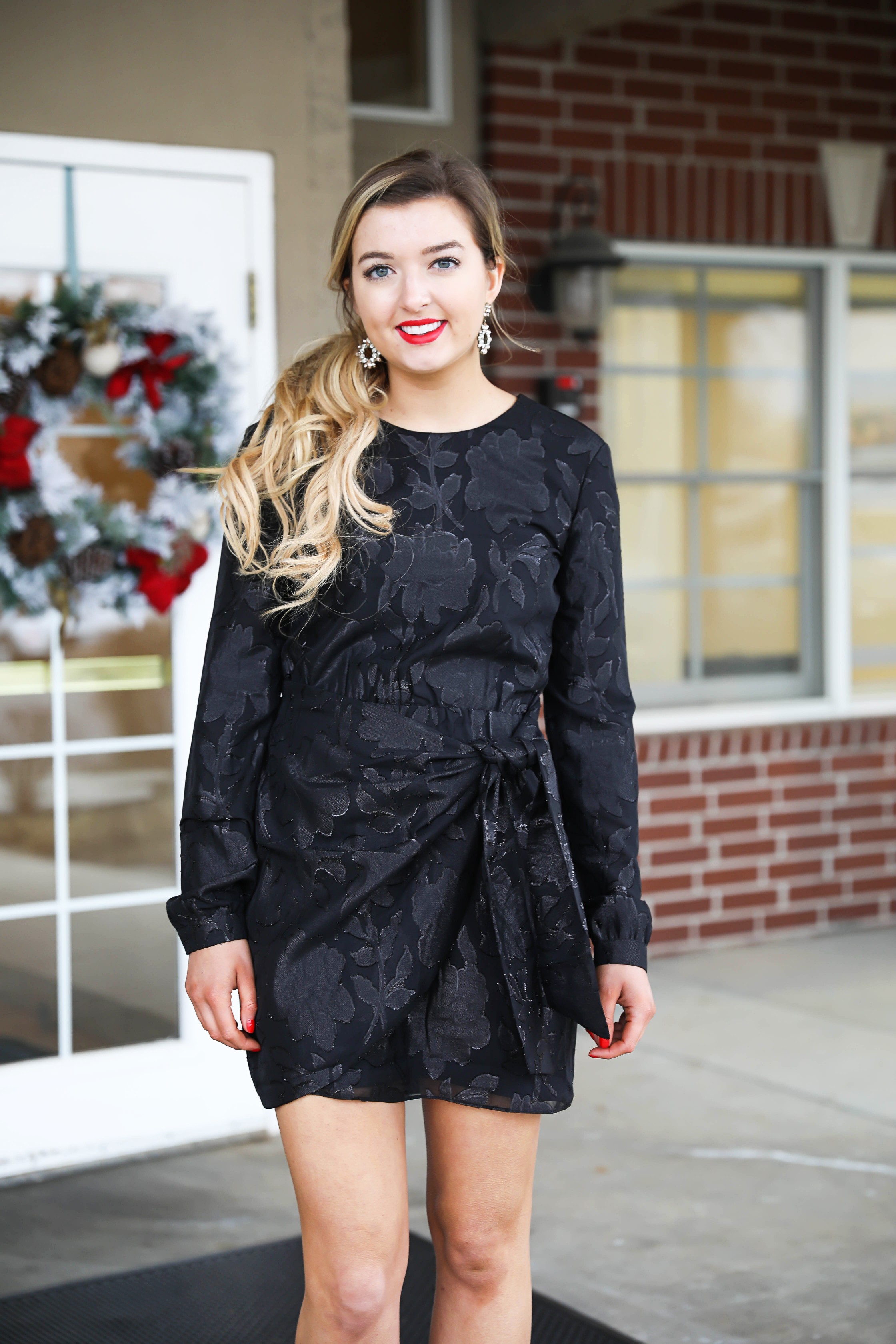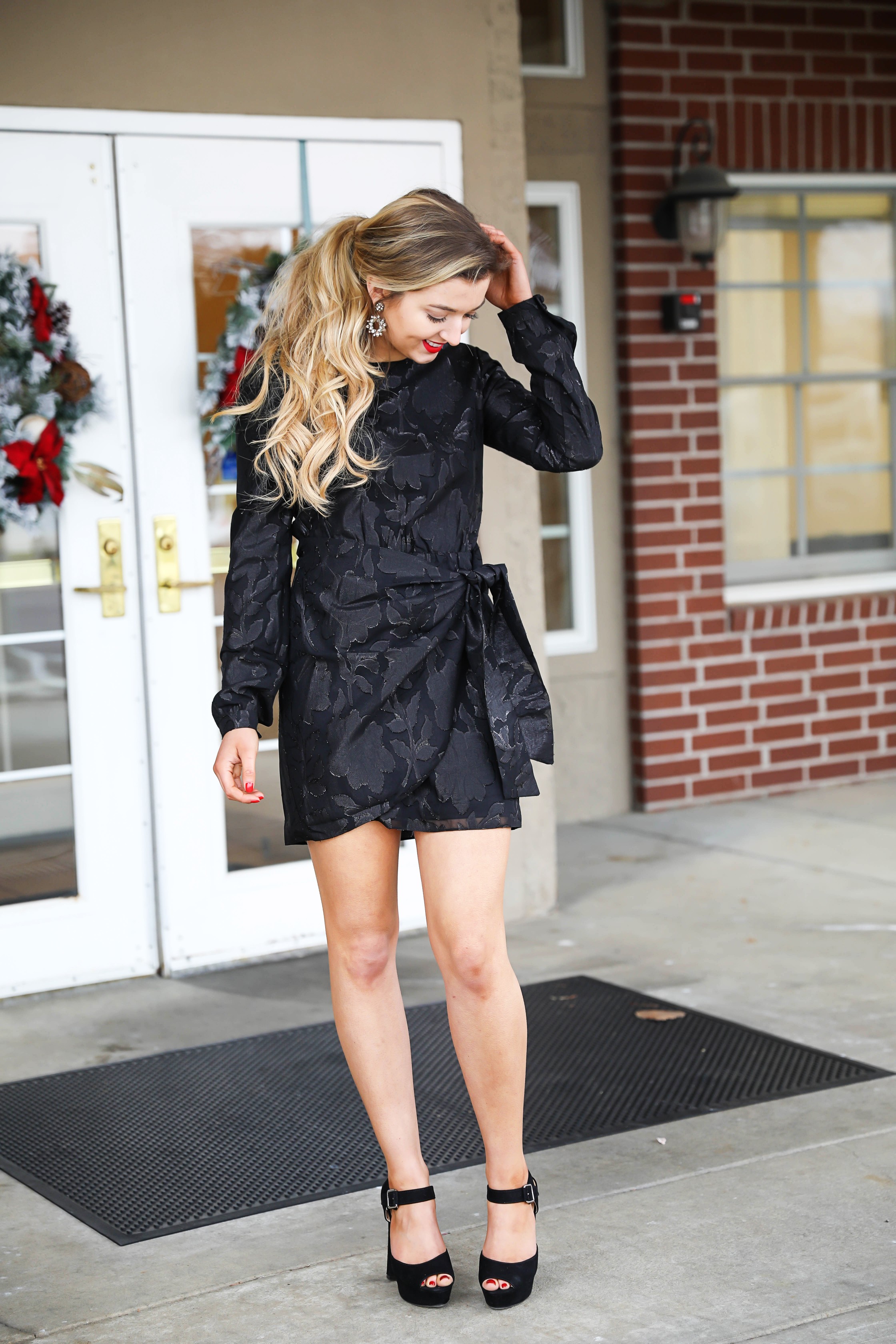 Okay so I wasn't sure what to call this story I am about to tell, but I thought it was ridiculous so I wanted to share. I doubt this girl reads my blog, but if she does…hi, you're delusional. So, next semester I am moving in with my best friend for six months. It just so happened to work out that she needed a roommate because her current one just graduated and is moving out. I am so excited to live with her y'all! Anyways, this current roommate was a "random roommate." She is very…interesting. The beginning of the semester she got my number because she wanted to send me a list of apartments in Kansas City she liked after we had a conversation about them. I thought it was nice, but to be honest we didn't talk much after that.
So today she texts me, "do you want to mail my deposit check or would you want to meet up?" I was thoroughly confused what she meant…what deposit check? Why would I give her money? So I asked her what she was talking about and she went on to tell me that I am supposed to pay her back for her $400 deposit check for the apartment since I am "taking over her lease." Just some background info, she signed a lease until the end of December and I am signing one January – July. COMPLETELY SEPARATE. Because that is how apartments work. I am not subleasing from her nor am I taking over her lease, and she knows that. So I informed her that I will pay the $400 deposit to the apartment complex and it is their choice if she gets hers back. This made her angry.
She went on to say I needed to pay her or else she wouldn't give me an apartment key, garage door opener, or parking sticker. HA! I explained to her those are all things you have to turn into the complex once you move out and that new residents do not have to go through old residents to get those things (or pay their $400 deposit). Not to mention, she totally scratched up a ton of the cabinets in the kitchen so she shouldn't even get the deposit back. So basically, this delusional girl thought I would pay her $400. Crazy right?! She was honestly trying to scam me out of money since she knew she wouldn't get her deposit back.
Let me know if you want me to drag more people on my blog. jk haha! But I have loved posting more personal posts or just day to day stories like these lately! Thought this was funny so I wanted to share! Let me know if you want to read more of these!
xoxo,
Lauren Emily Lindmark
Copyright © 2017 dailydoseofcharm.com