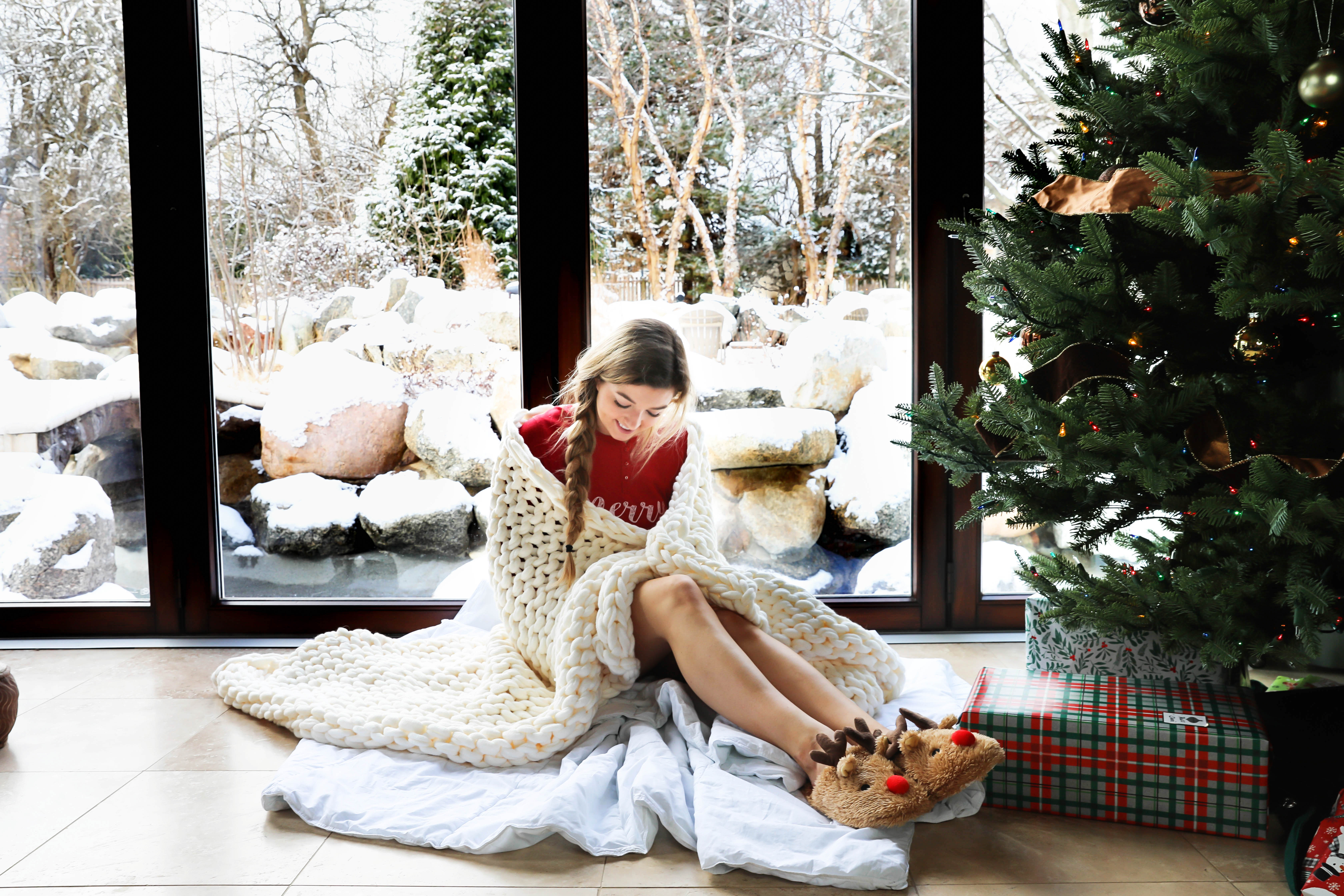 First Snow of the Winter on Christmas Eve | + My Favorite Pajamas
Happy Christmas Eve! Keeping this post short and sweet so I can spend some time with my family, but I decided to post this last minute today because we woke up to the most beautiful, snowy, winter wonderland! Last night we checked the weather and it was calling for 70% chance of snow at 3:00 a.m. – 5:00 a.m., then 50% at 6:00 a.m., and 40% at 7:00 a.m. To be honest, I wasn't getting my hopes up. If anything I thought we would wake up with a light now layer over the grass (if we were lucky). So I woke up to let my pup out this morning and FREAKED out when I saw the windows!! I immediately went and woke up my sisters to told them it had snowed! And not just a little snow either, it's a good few inches totally covering everything! I am so happy, we're going to have a white Christmas for the first time in years!
I am feeling so blessed! I have been wishing for snow for weeks! My favorite room in the house is one we call our "Four Seasons Room," it has ginormous windows all over the room that open and turn into a screened in porch in the summer. However, in the winter it gives you a beautiful view of my parent's backyard while still keeping you warm and cozy. We put a big tree in there right next to our fire place, it is seriously dreamy! I decided to snap a few pictures for my memories.
Every Christmas Eve we get new matching pajamas as a family so I thought I would like some of my favorites below (I know it's too late to order for Christmas, but I will link a lot of cute winter ones plus you can order for next year since a lot are on sale). I hope you all have a magical evening and day tomorrow!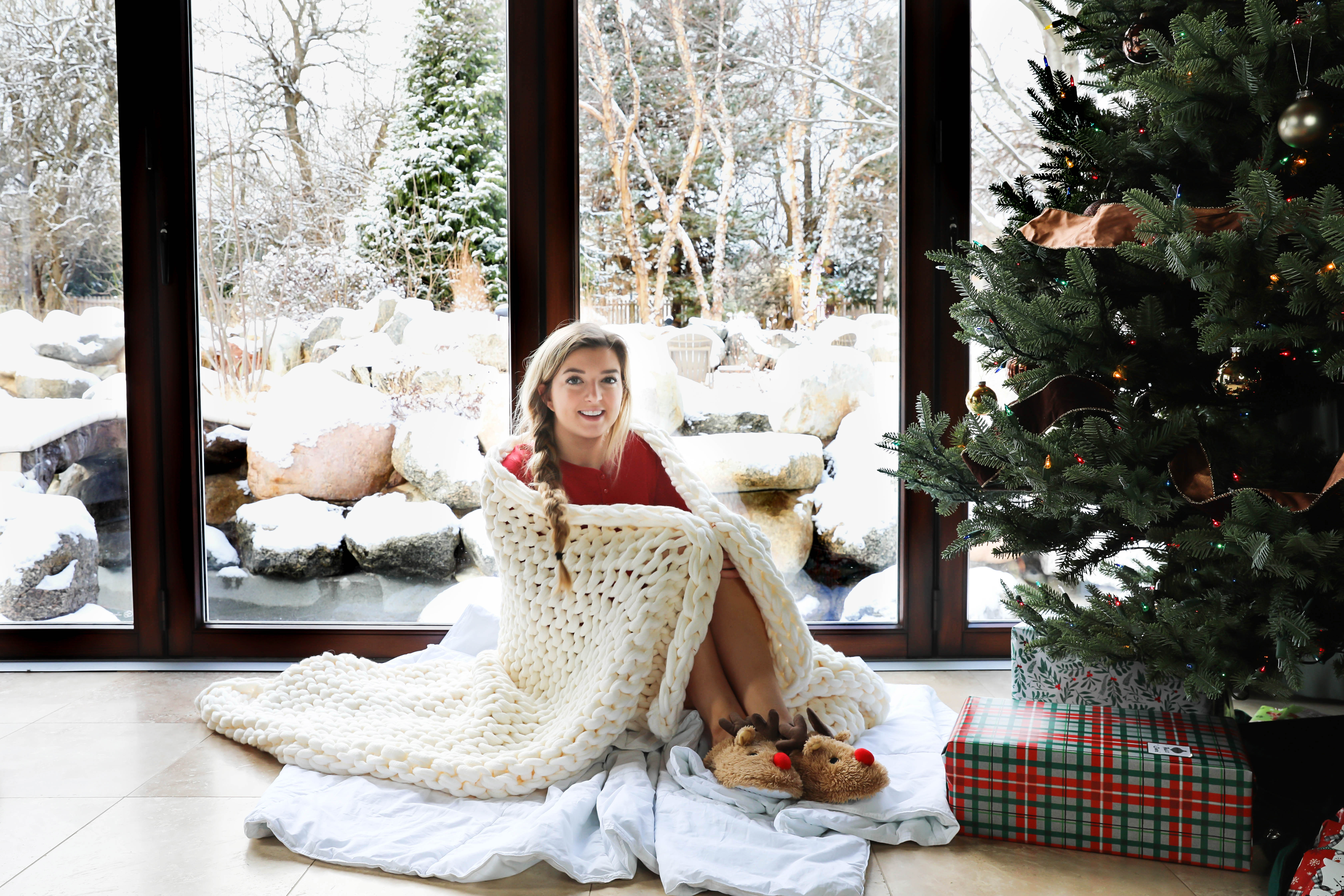 Cute Winter Pajamas

Merry Christmas Eve!
Lauren Emily Lindmark
Copyright © 2017 dailydoseofcharm.com