Merry Christmas from Daily Dose of Charm | 2017
Merry Christmas everyone! Another short and sweet post going up (like yesterday's) because I am slowly editing this the days before Christmas and trying to be able to spend as much time with my family as possible! The other day my mom and I went to shoot this gorgeous lace romper/dress for my Christmas Day post and ran across the most beautiful church in downtown Kansas City. Can you believe this?! Anyone getting married soon should look into Our Lady of Perpetual Help because it is just breathtaking. I wish we could have gone to Christmas Eve mass here! However, we were short on time and ended up going to a church really close to our house that we had never been to before. It ended up being really crowded so we had to go to their mass in the gym haha! I know that looks aren't what Christmas is all about, but I was definitely wishing we could have tried out this church!
Before I get into the Christmas part of this post, I will say this romper dress is my new favorite thing in my closet and it comes in a ton of colors! Check out all the links below, plus I linked some more similar dresses and rompers.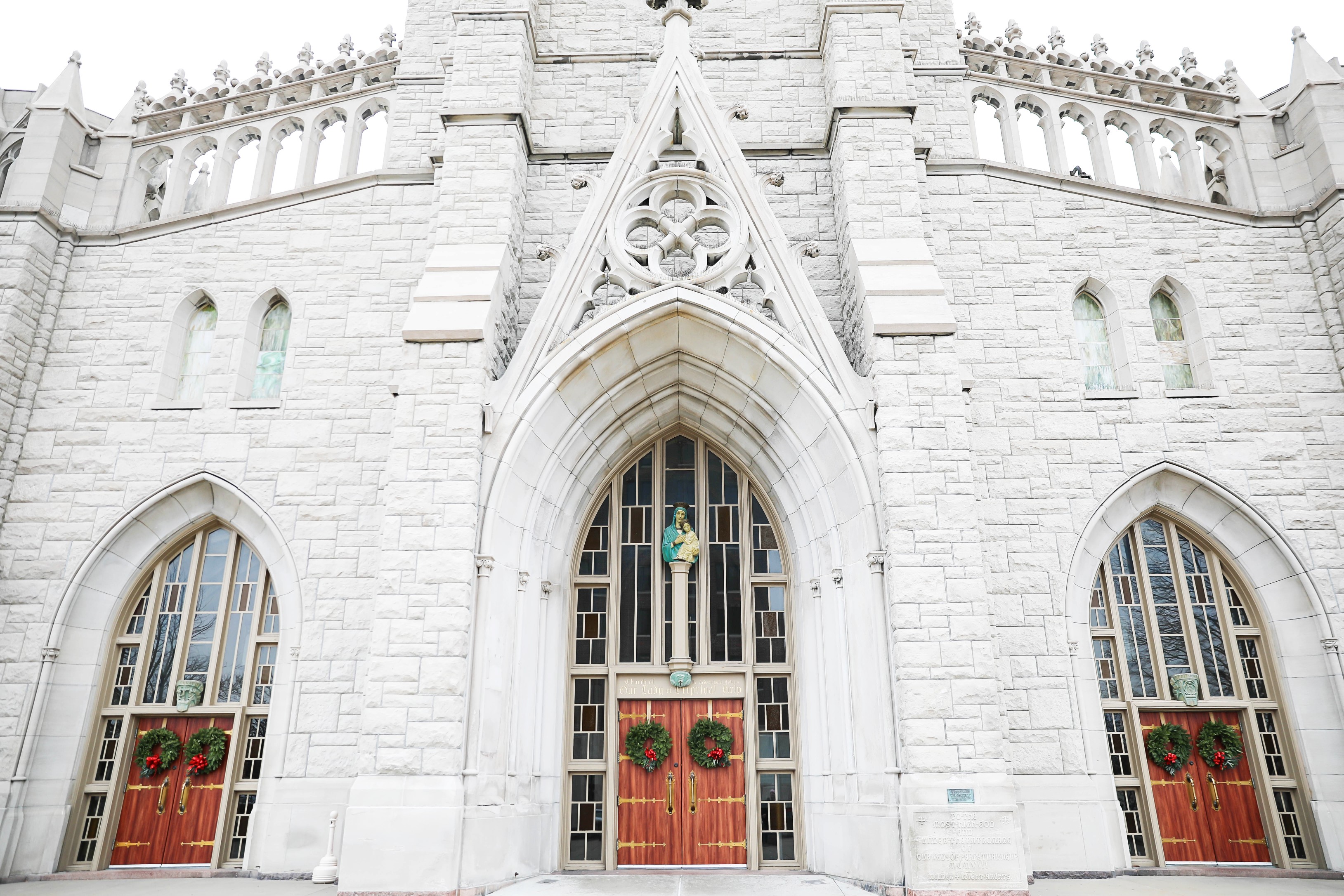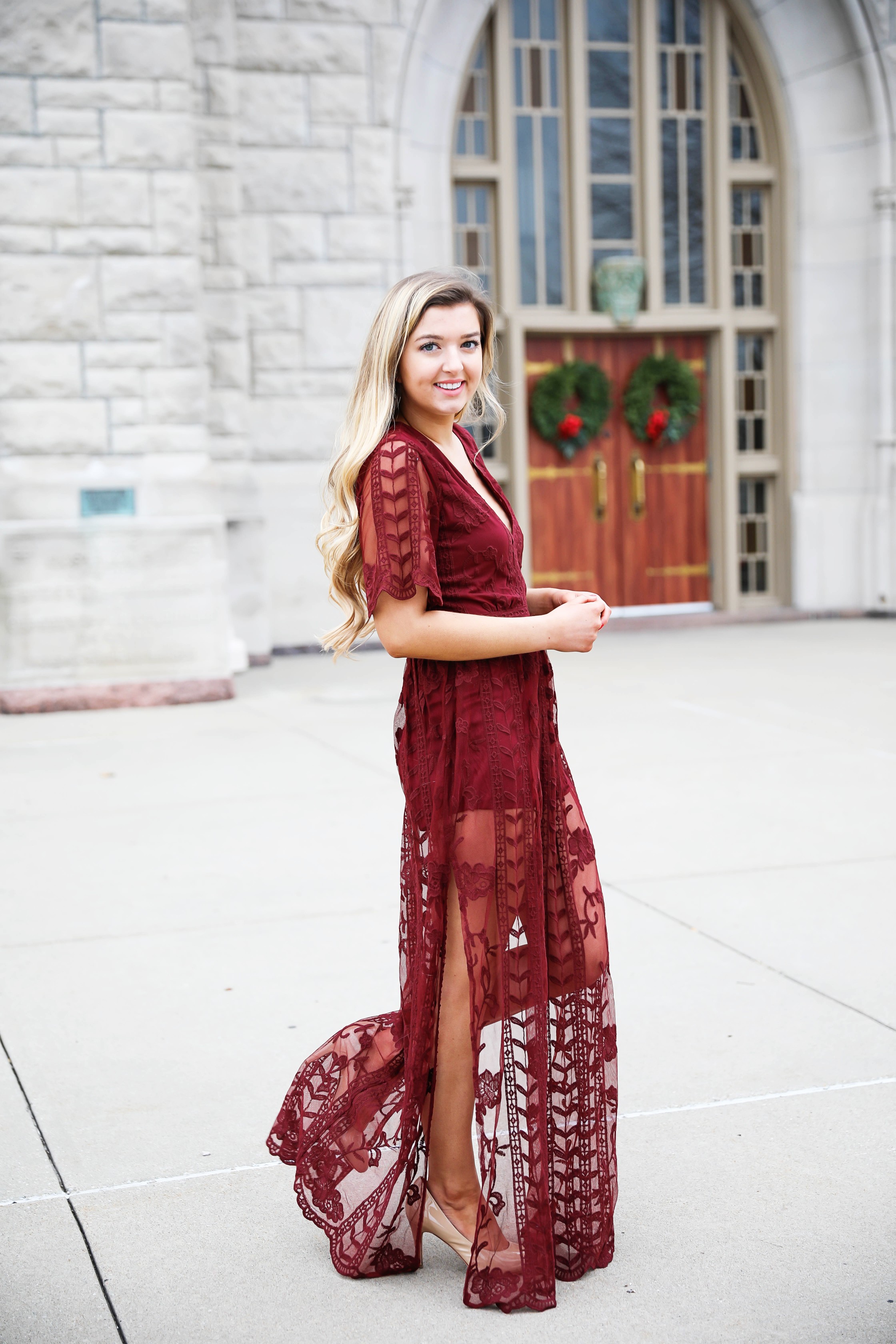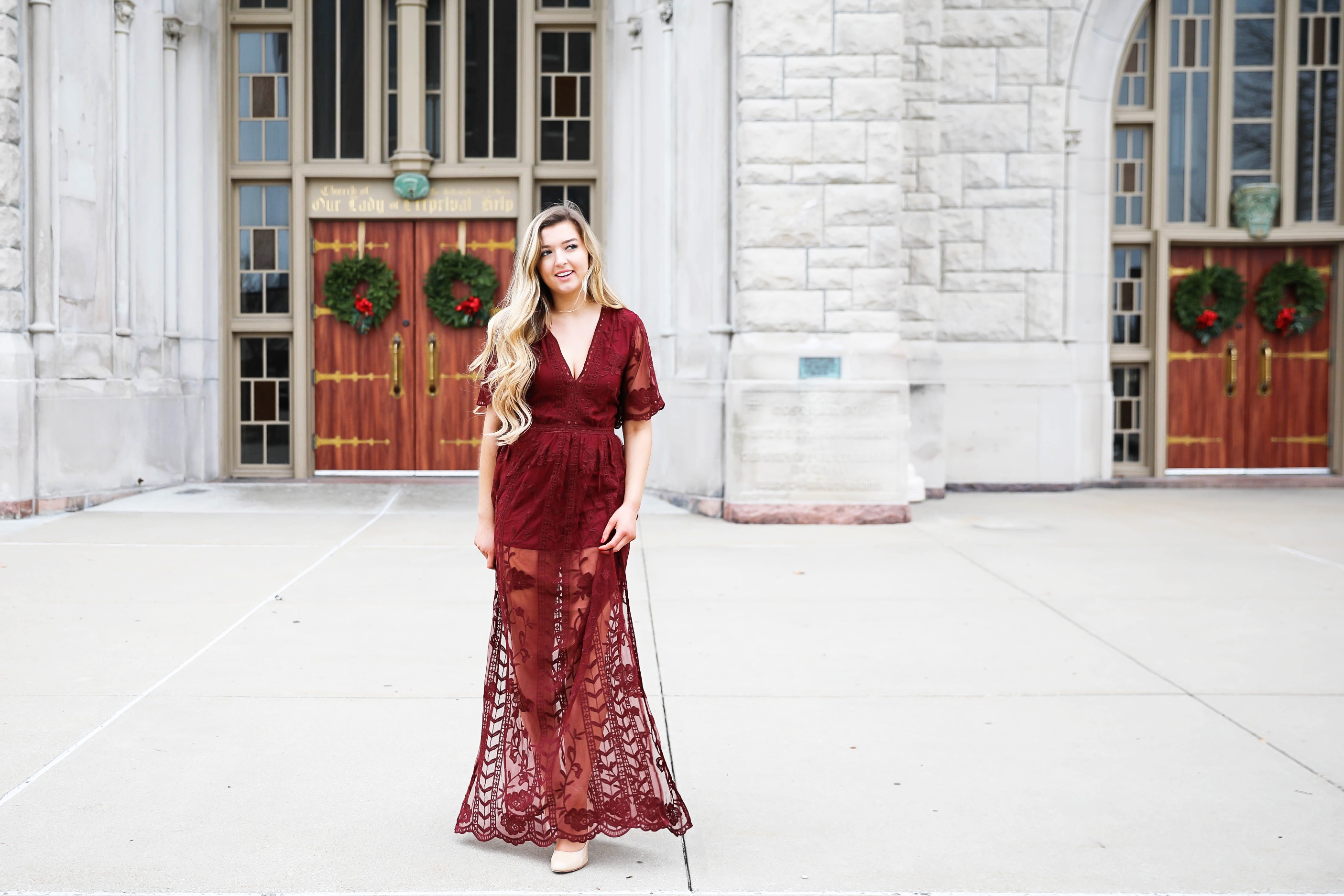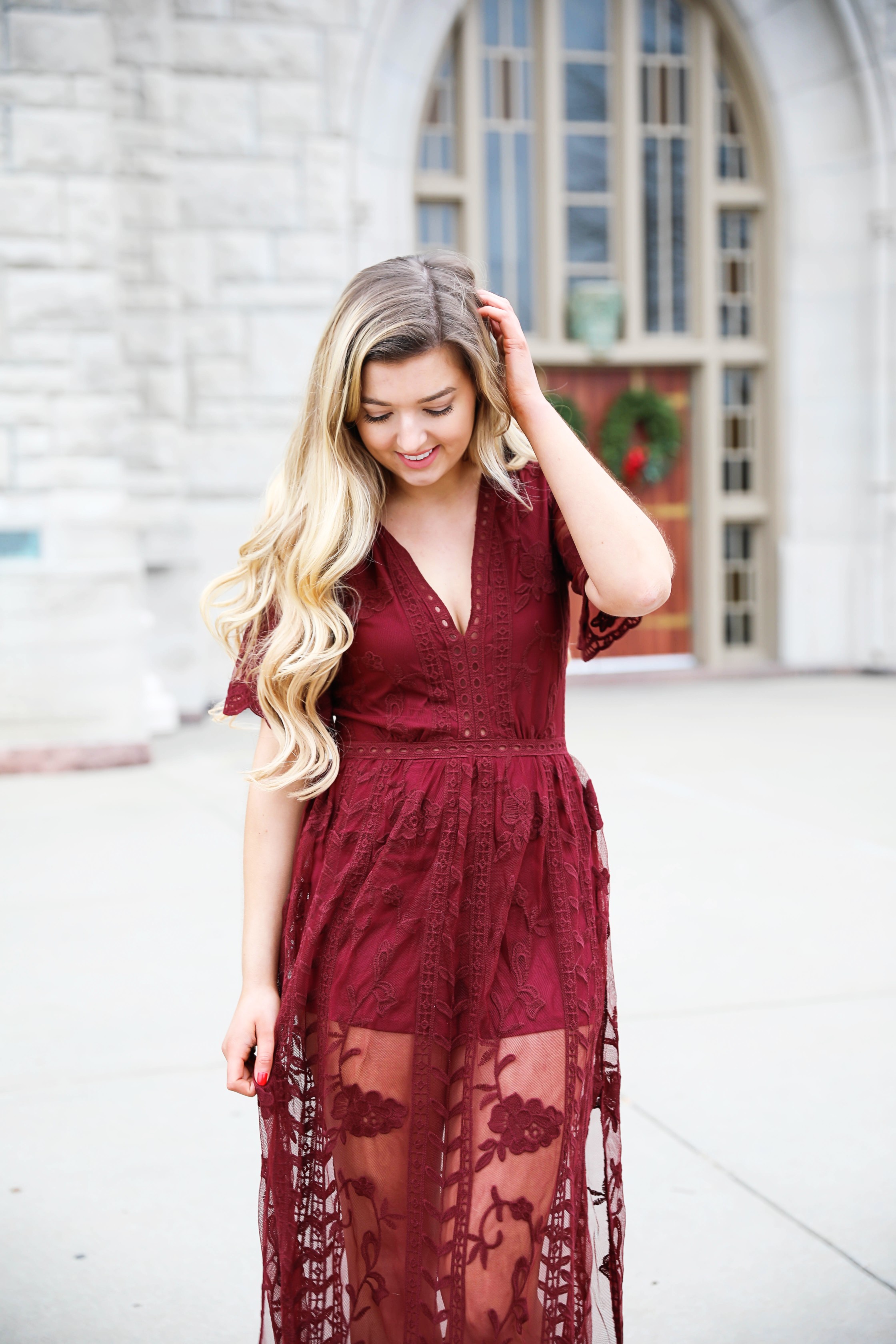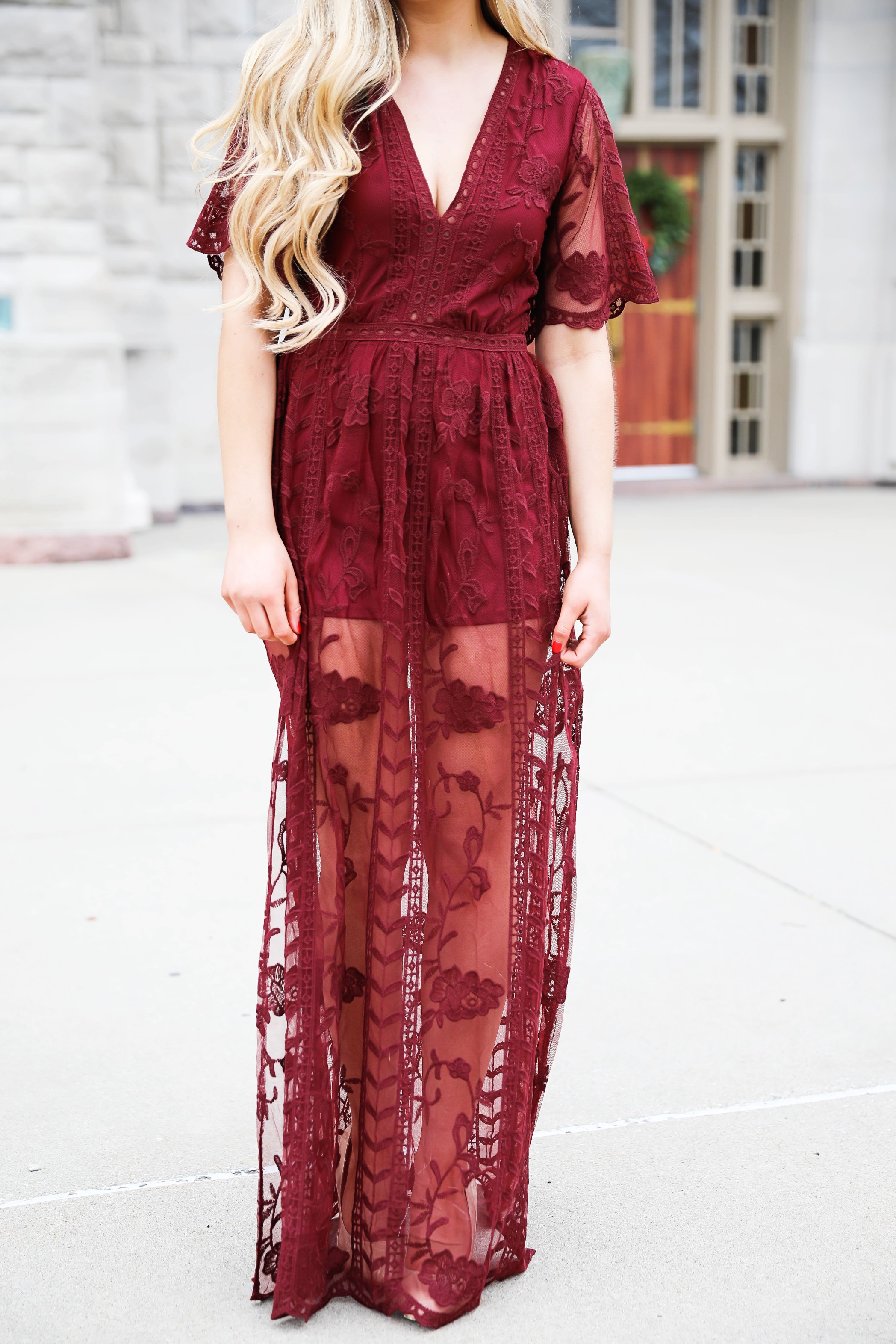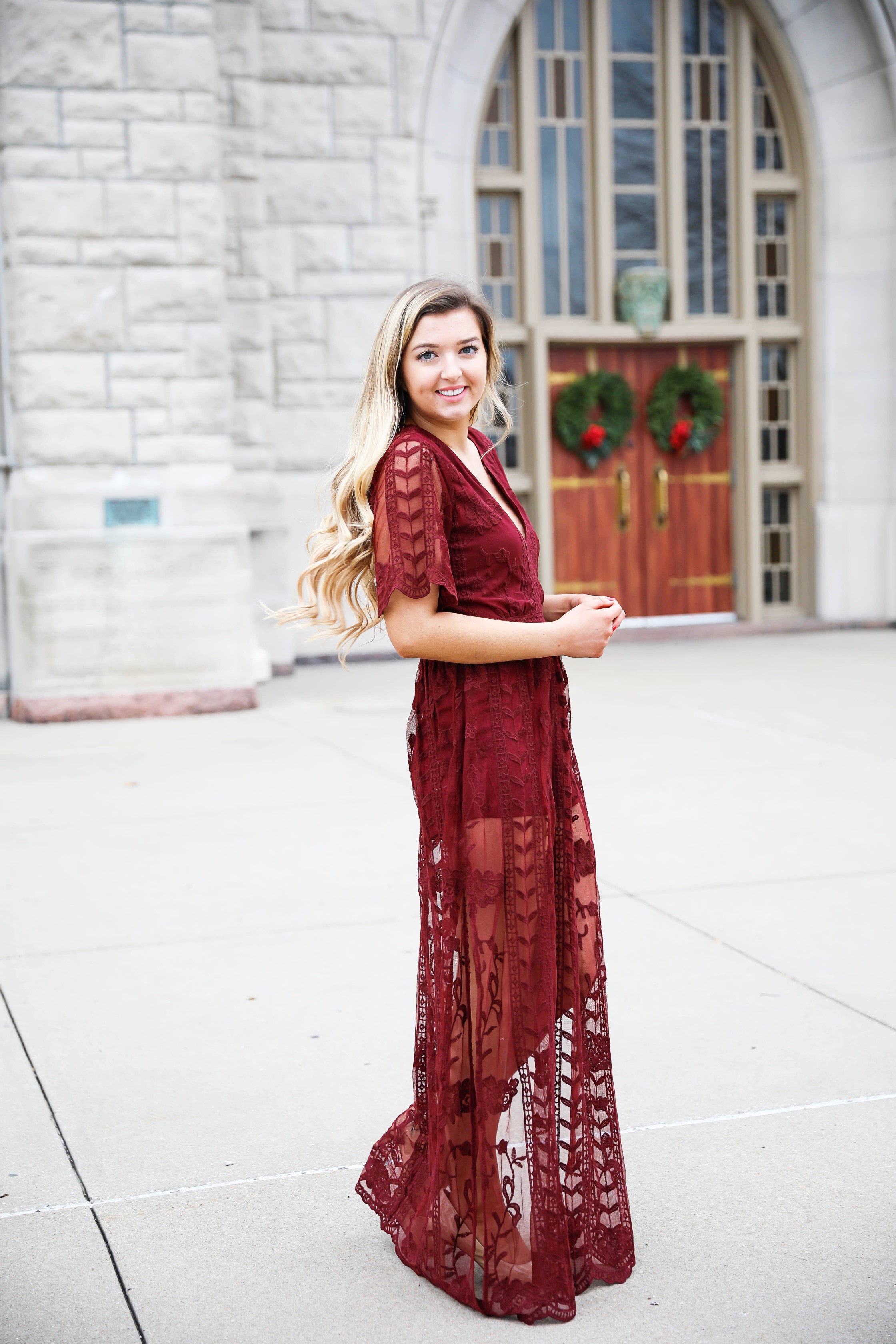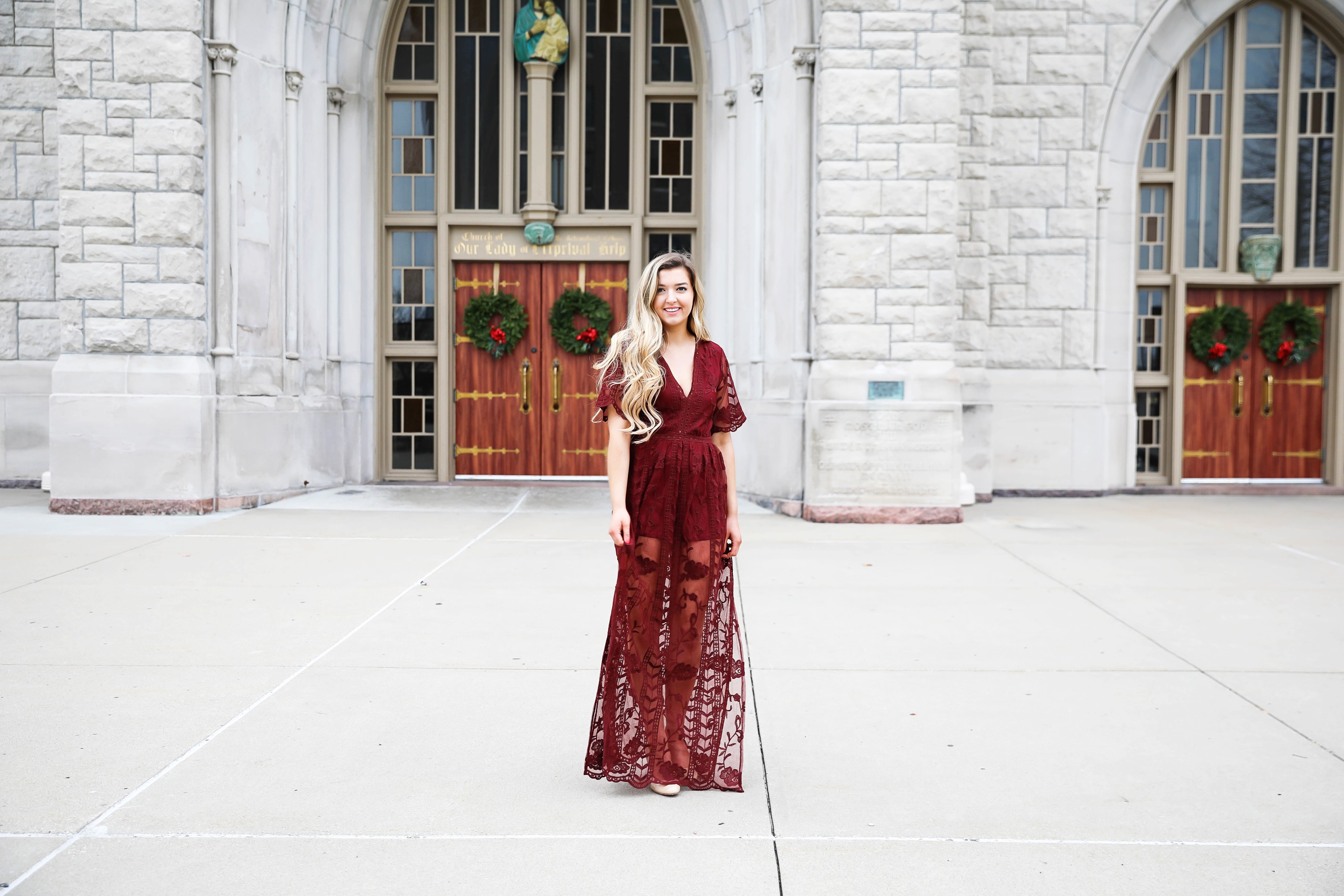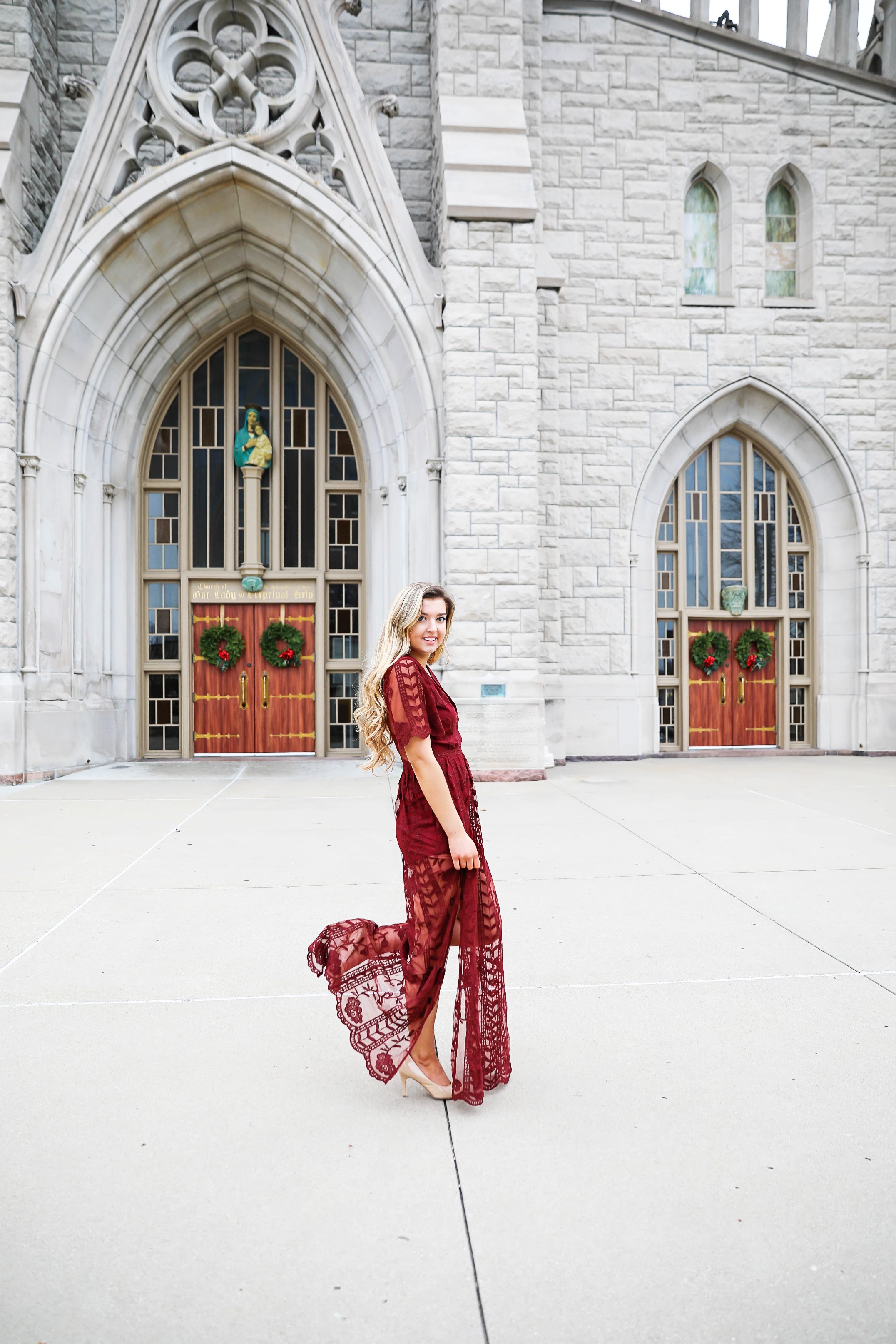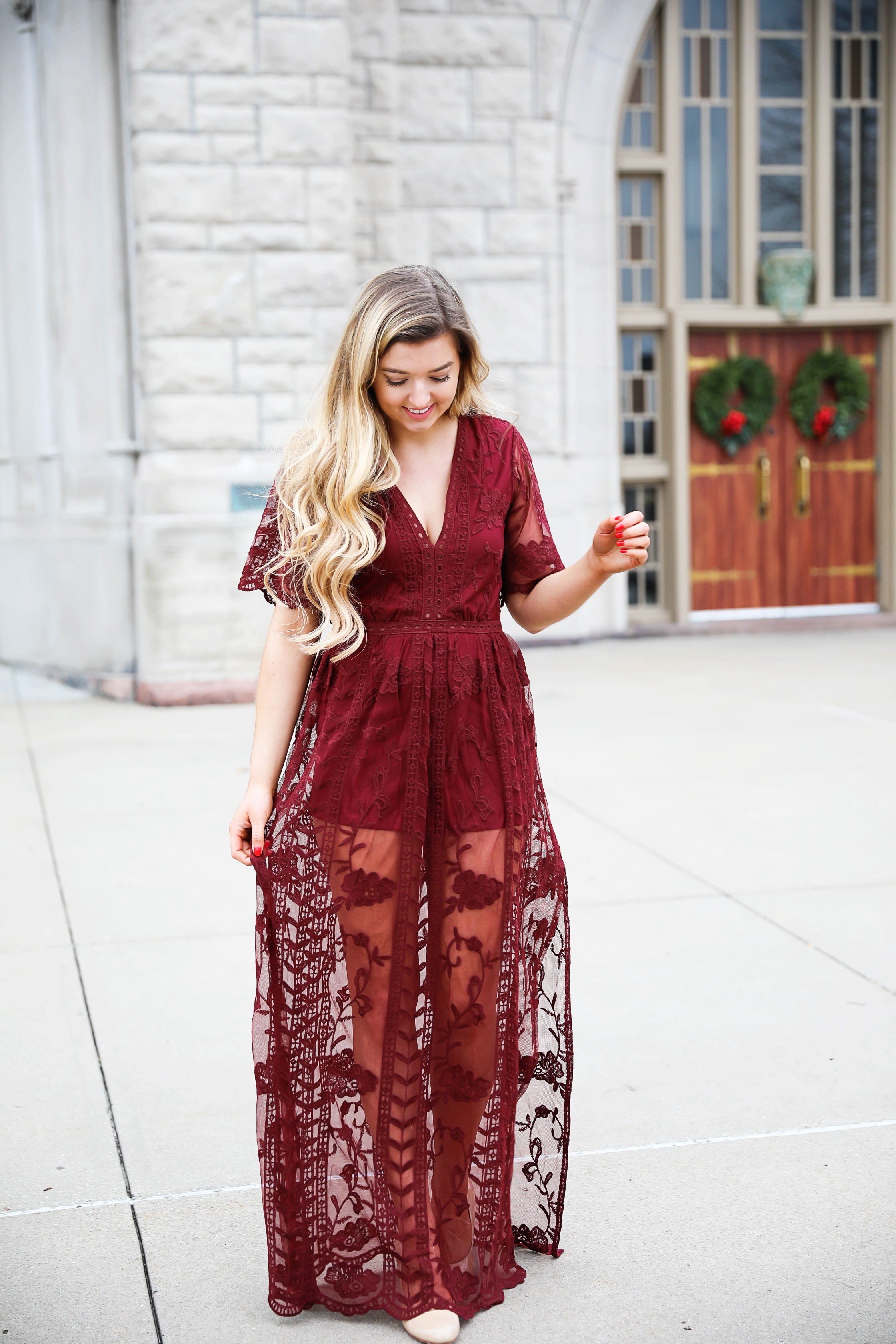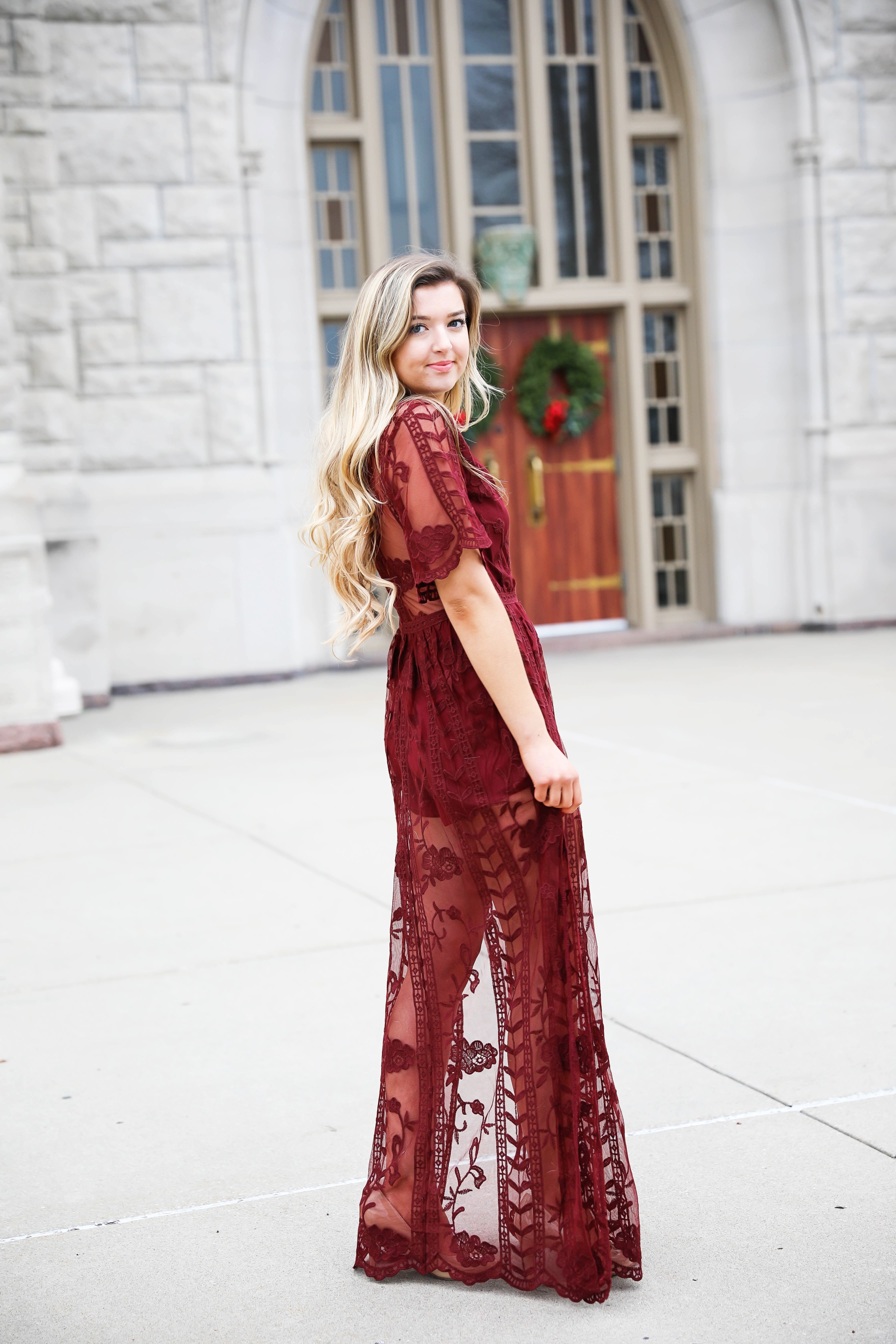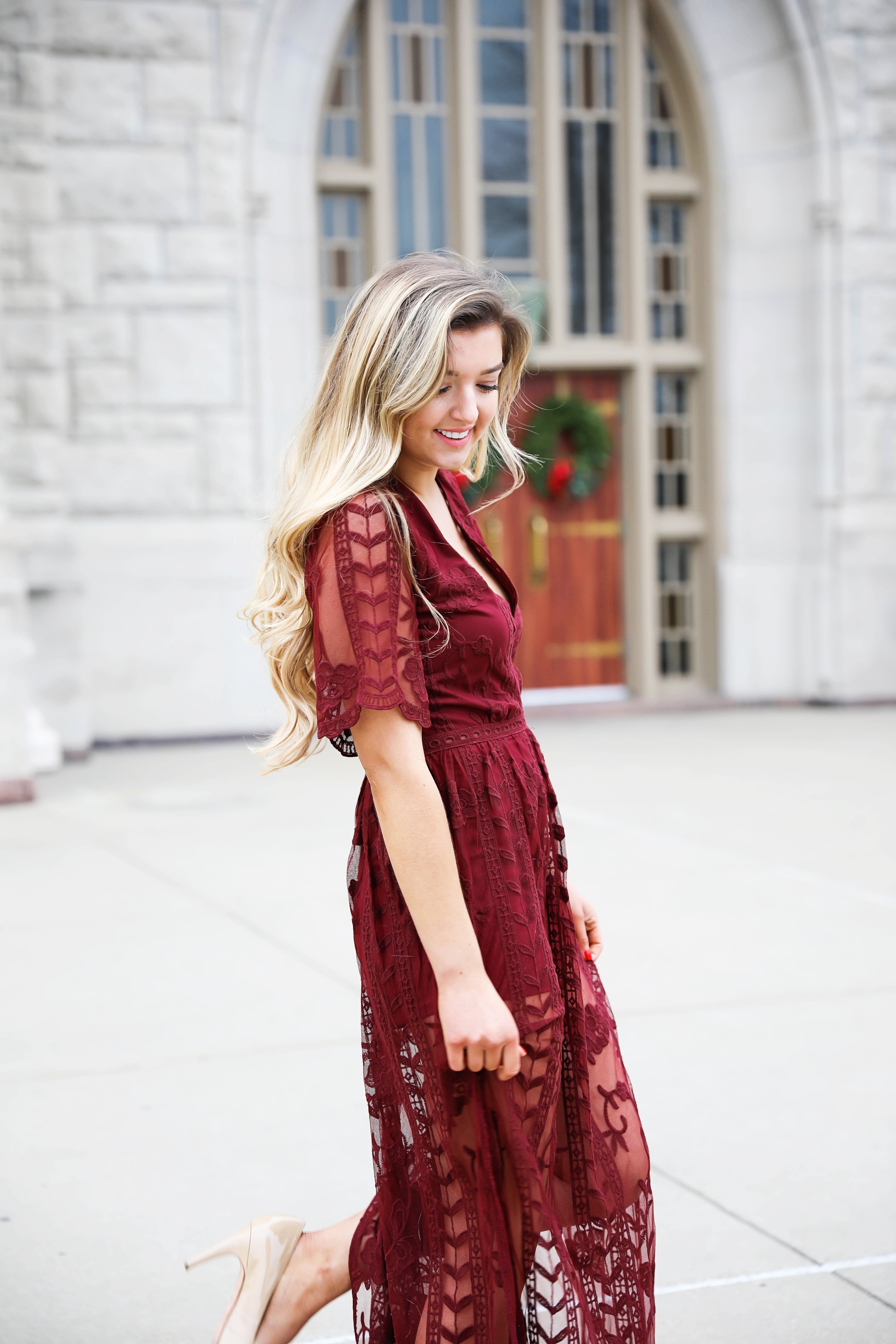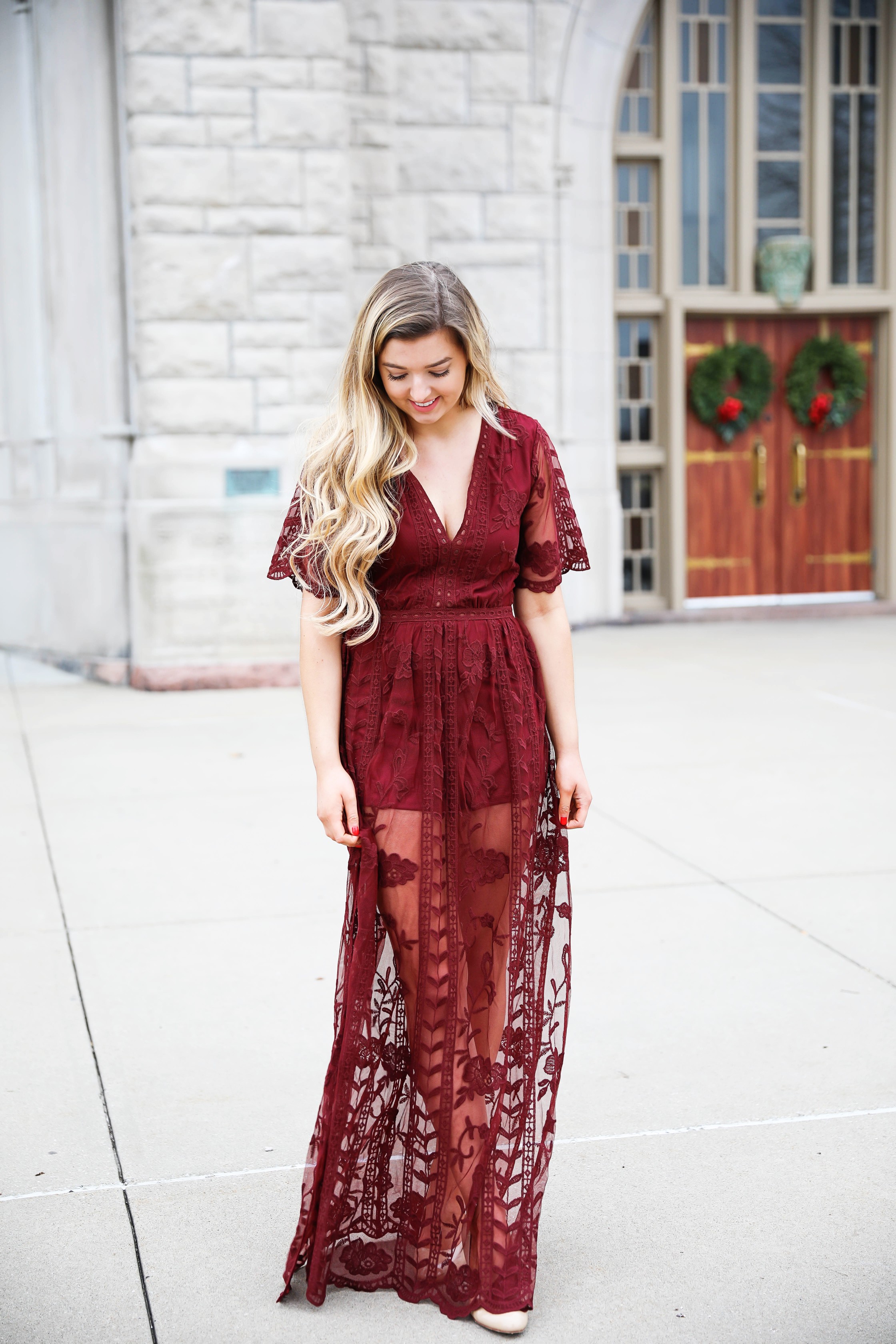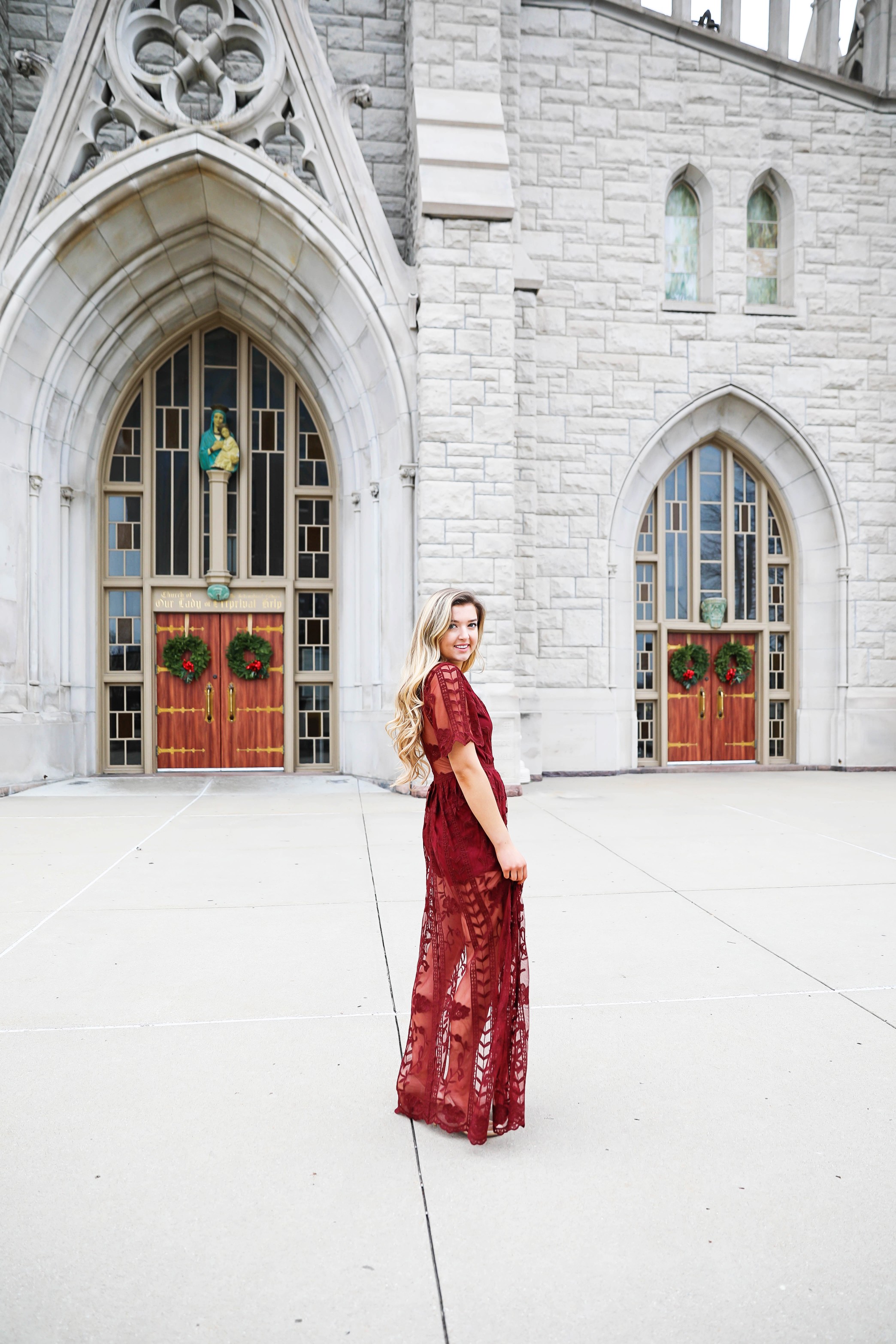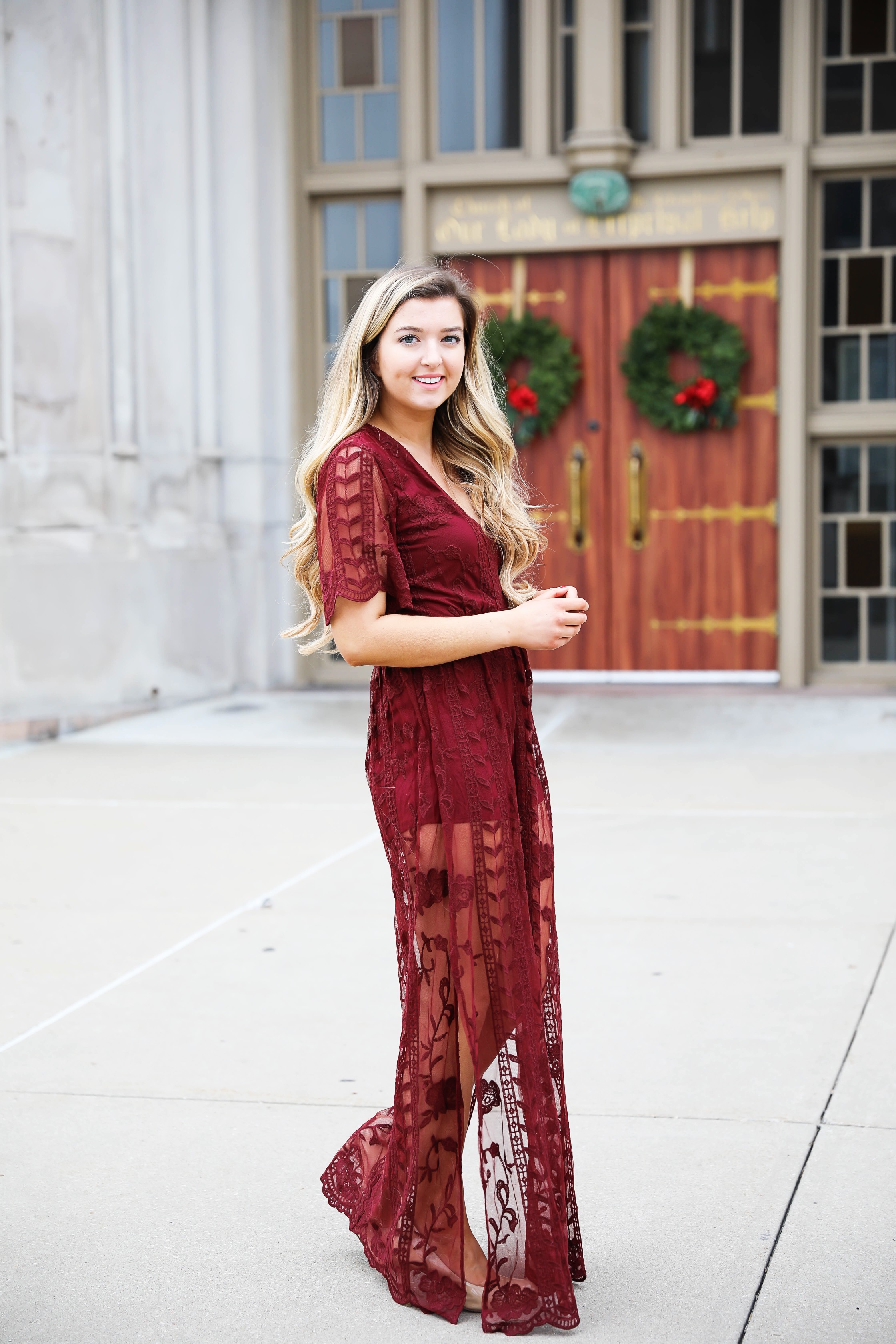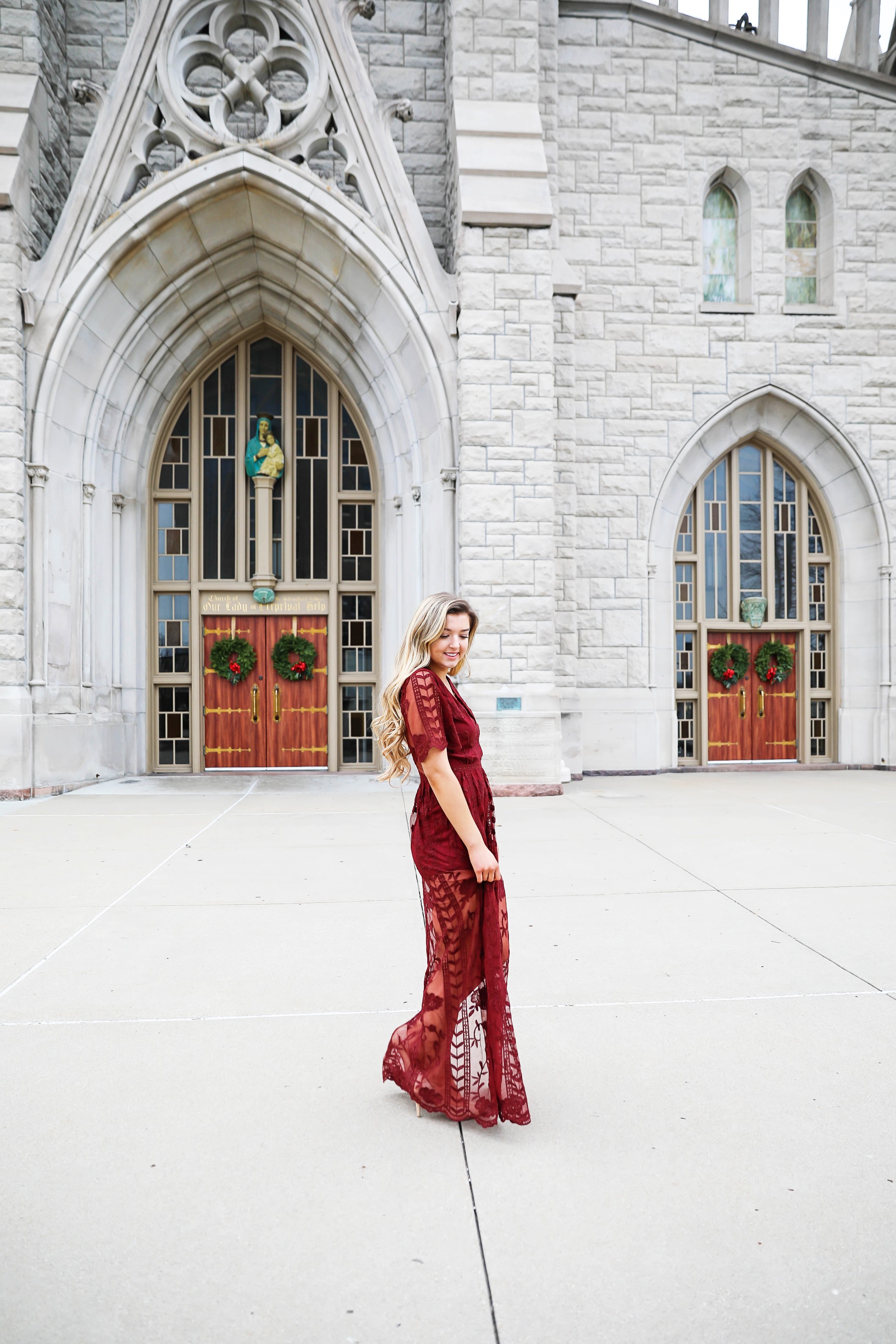 | Lace Maxi Romper (comes in SO many colors, the black one is on sale and they also have a short version here and here! I found two similar ones that I will link below!) | Nude Heels |
Something I love about my family is our traditions. We are HUGE on traditions and always make sure we follow all of them. Some of my favorites are reading The Night Before Christmas on Christmas Eve, baking sugar cookies for Santa, playing webkinz with my siblings on Christmas morning, and the breakfast casserole we make in the morning (I am totally craving it right now)! My family is really close so we love spending so much time together.
I hope you all have a blessed day regardless of what you celebrate. Don't forget to cherish your time with your loved ones this season and remind yourself of all you are thankful for!
Shop this Look + Similar Styles!

xoxo,
Lauren Emily Lindmark
Copyright © 2017 dailydoseofcharm.com