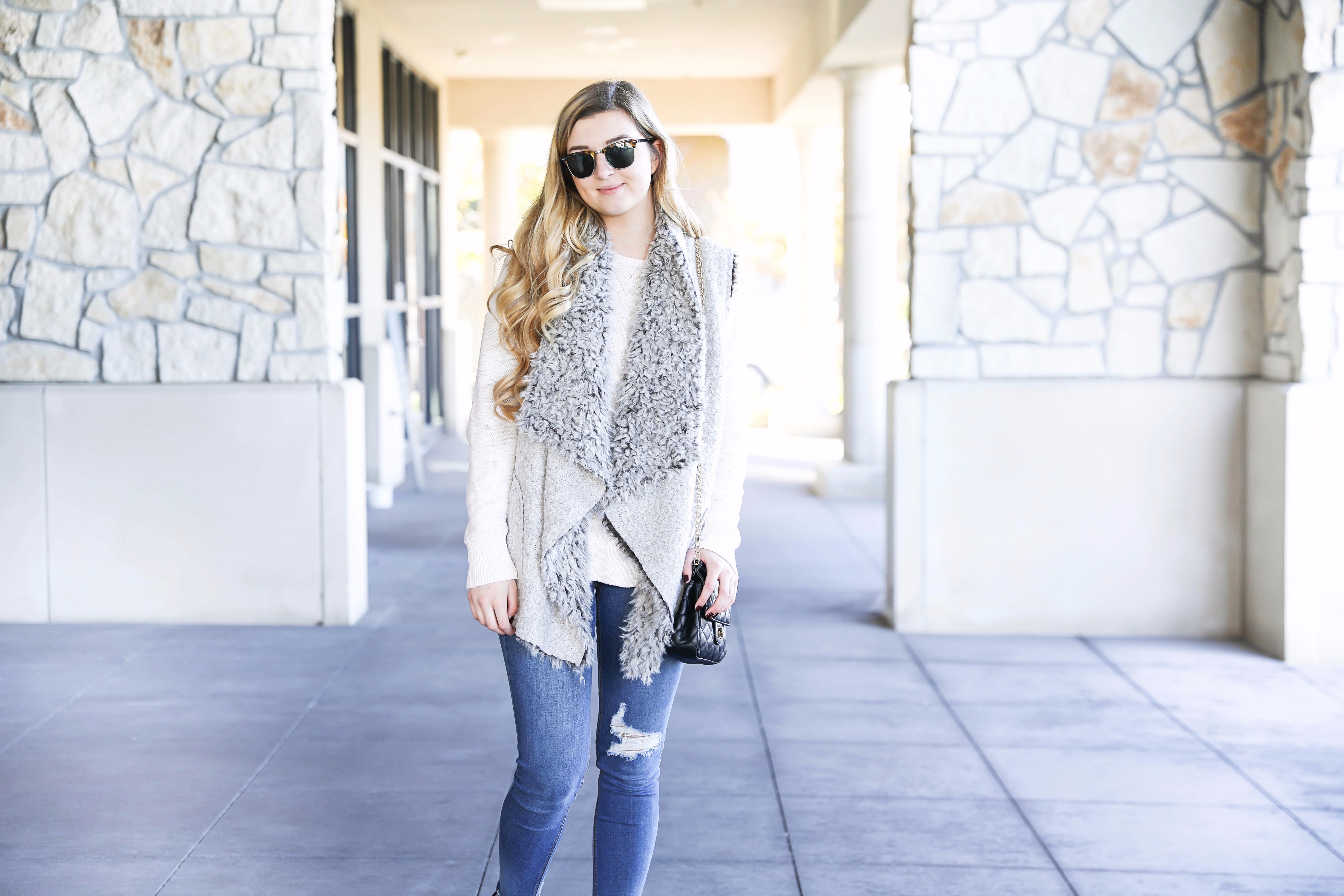 The Cutest & Comfiest Faux Fur Vest | OOTD
If you are a regular reader over here at Daily Dose of Charm, you would know I am a sucker for anything comfy. If it can double as pajamas or a blanket, I will buy it! I found this vest online the other day and almost didn't buy it because they didn't have any smalls left, but I am SO glad I purchased a medium! It's so fuzzy and warm, I didn't take it off all day! I have actually had a ton of trouble styling vests this season, which was another reason I wasn't sure if I wanted to buy it. Then I realized, "Lauren! You are a fashion blogger, you should not be having this much trouble styling an outfit!" I got my shit together and headed to Pinterest for some inspiration, and I realized vests are actually pretty simple to style!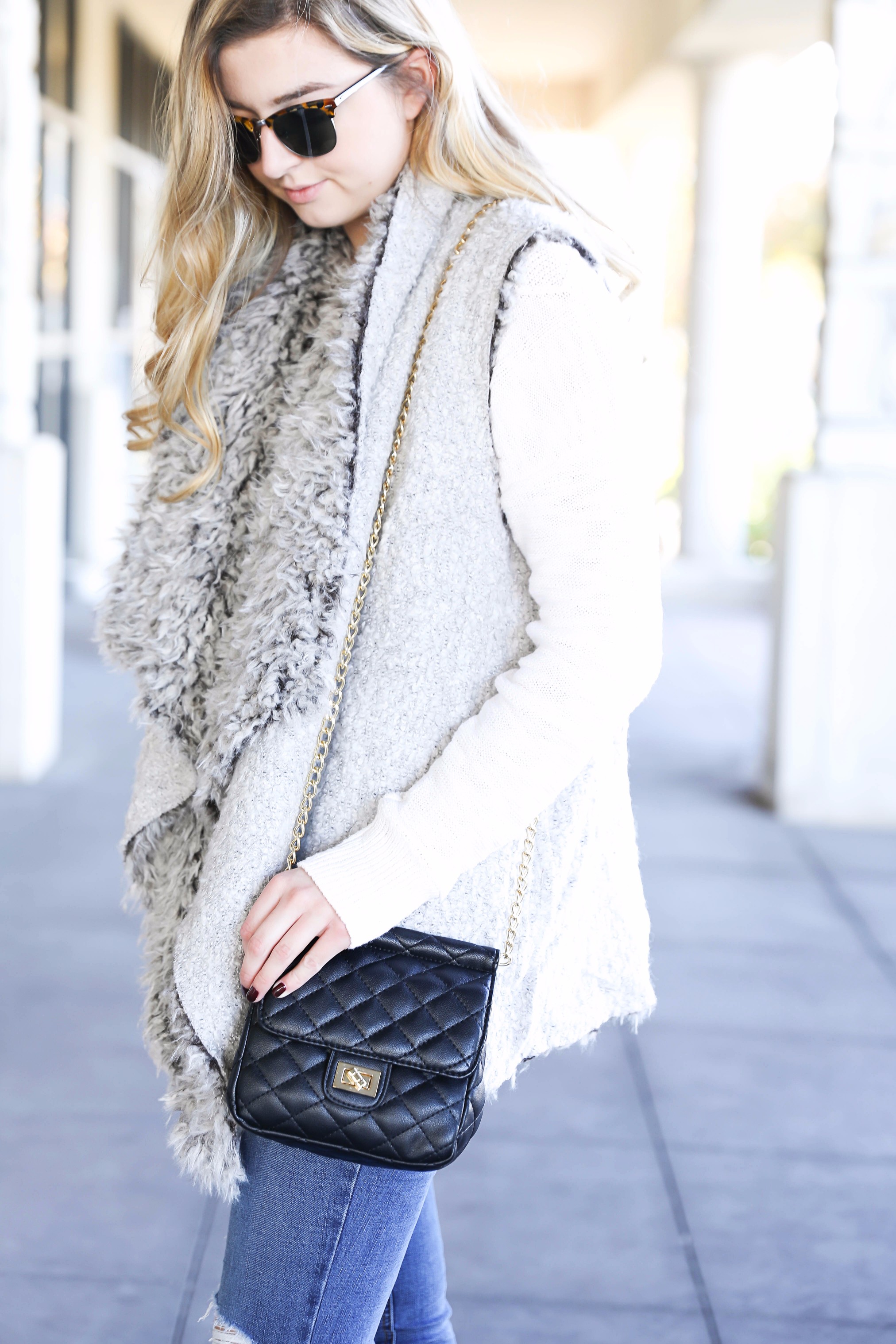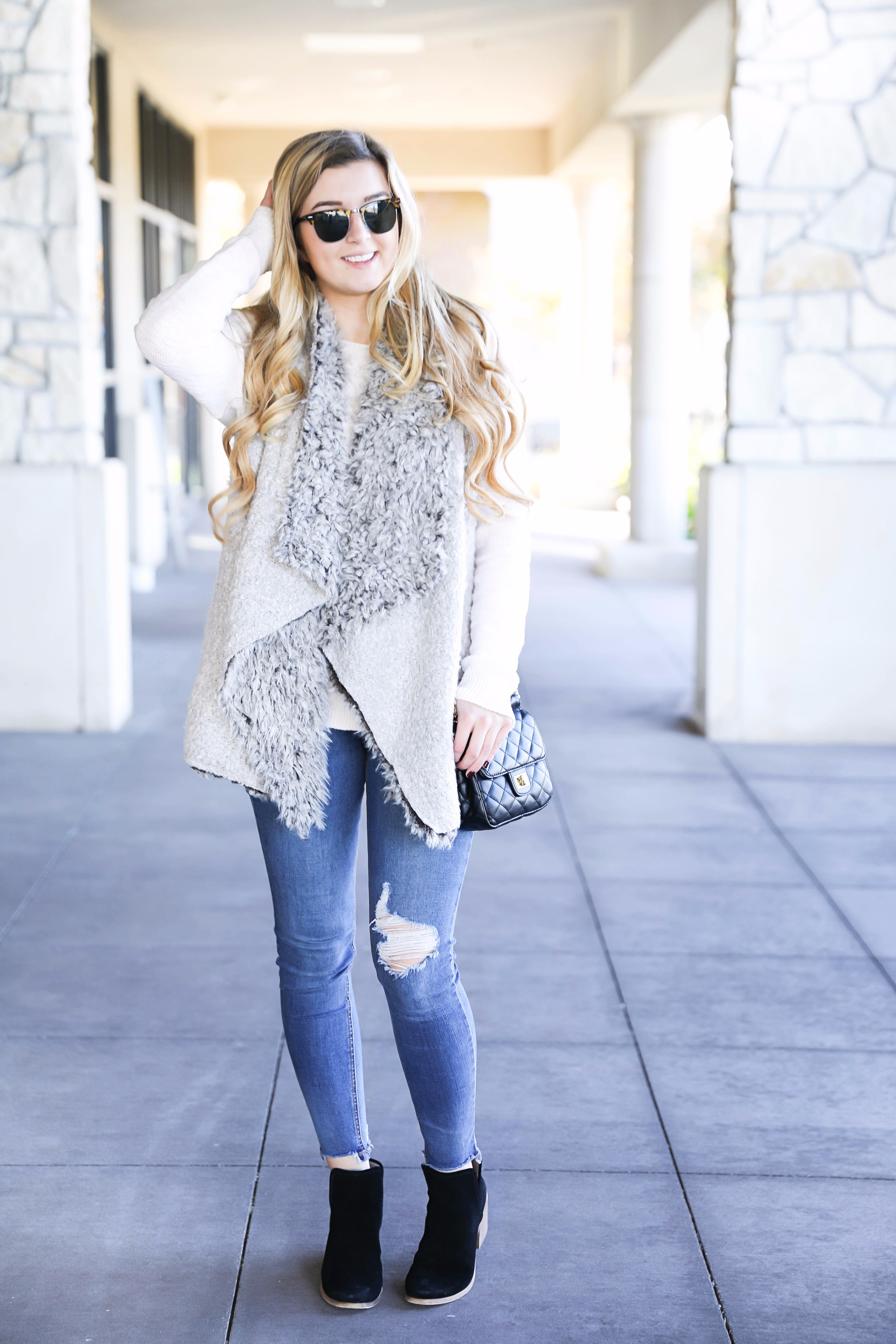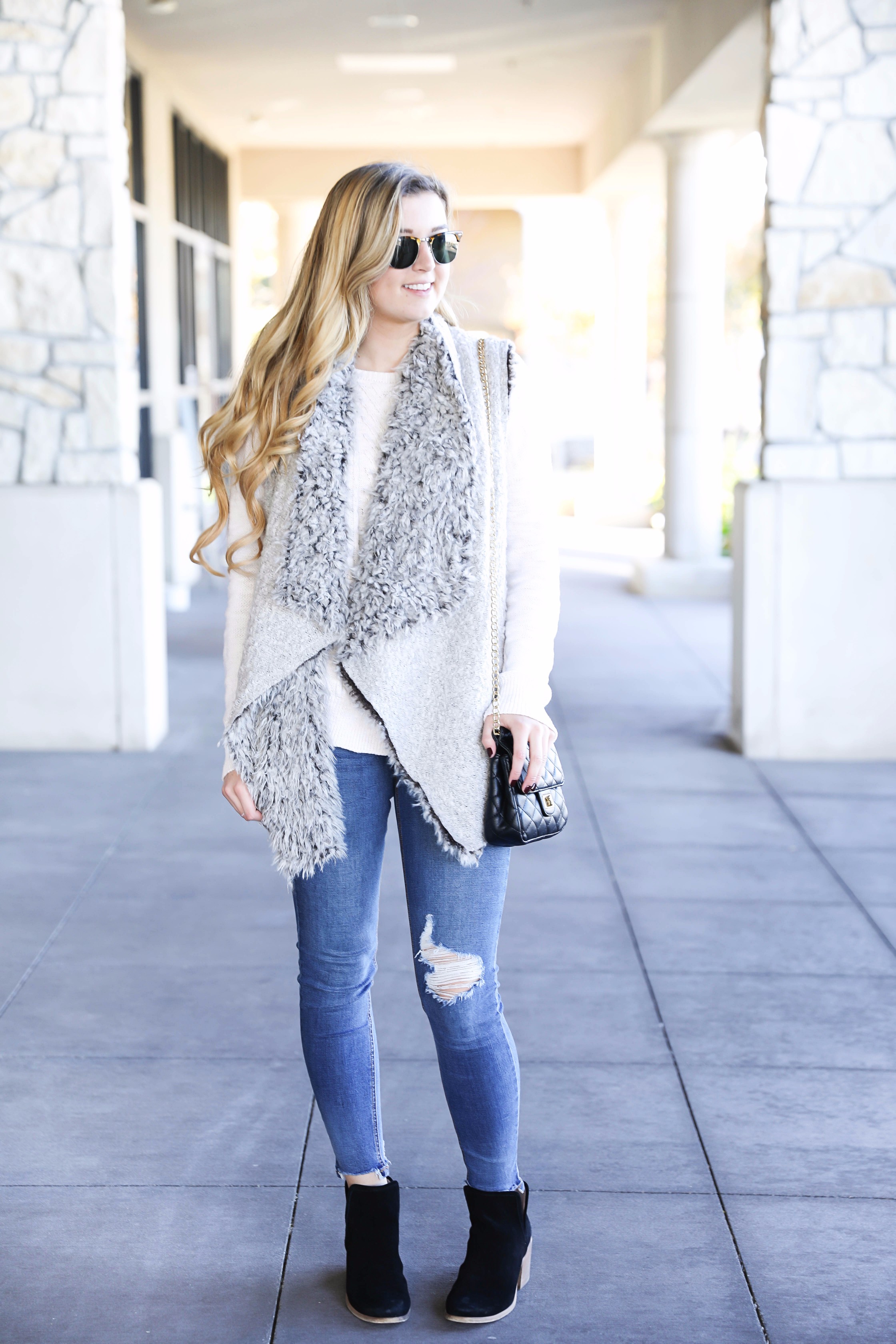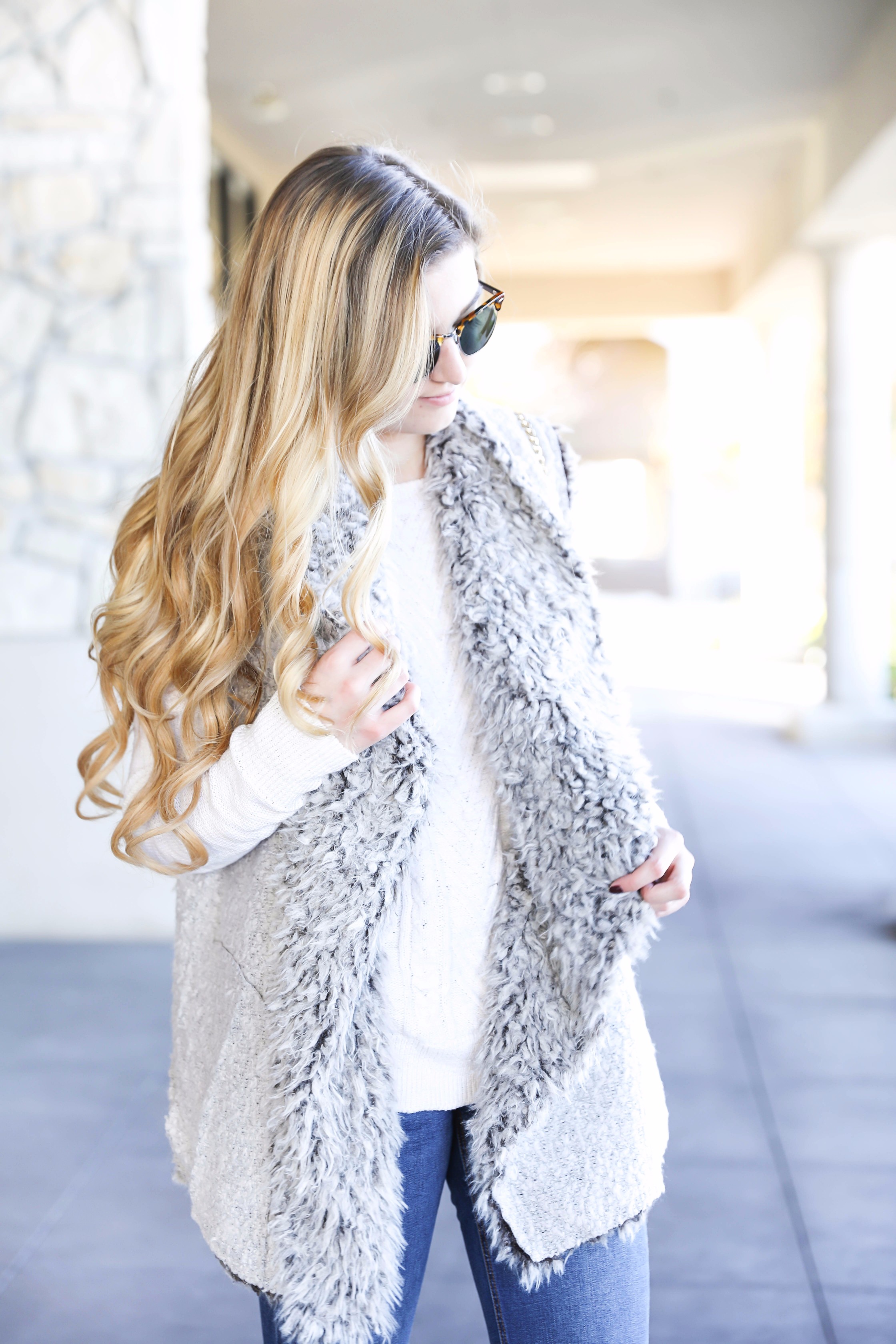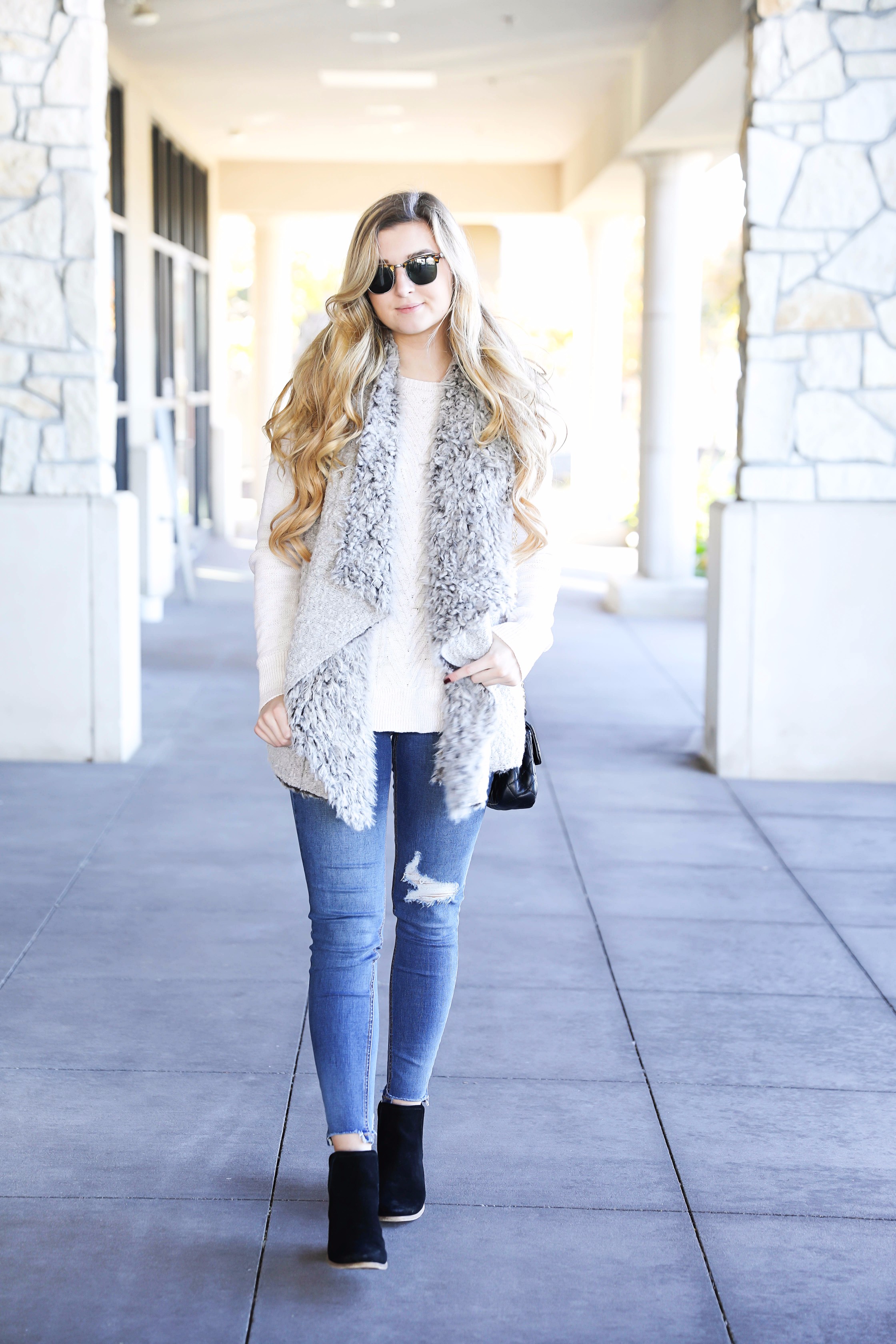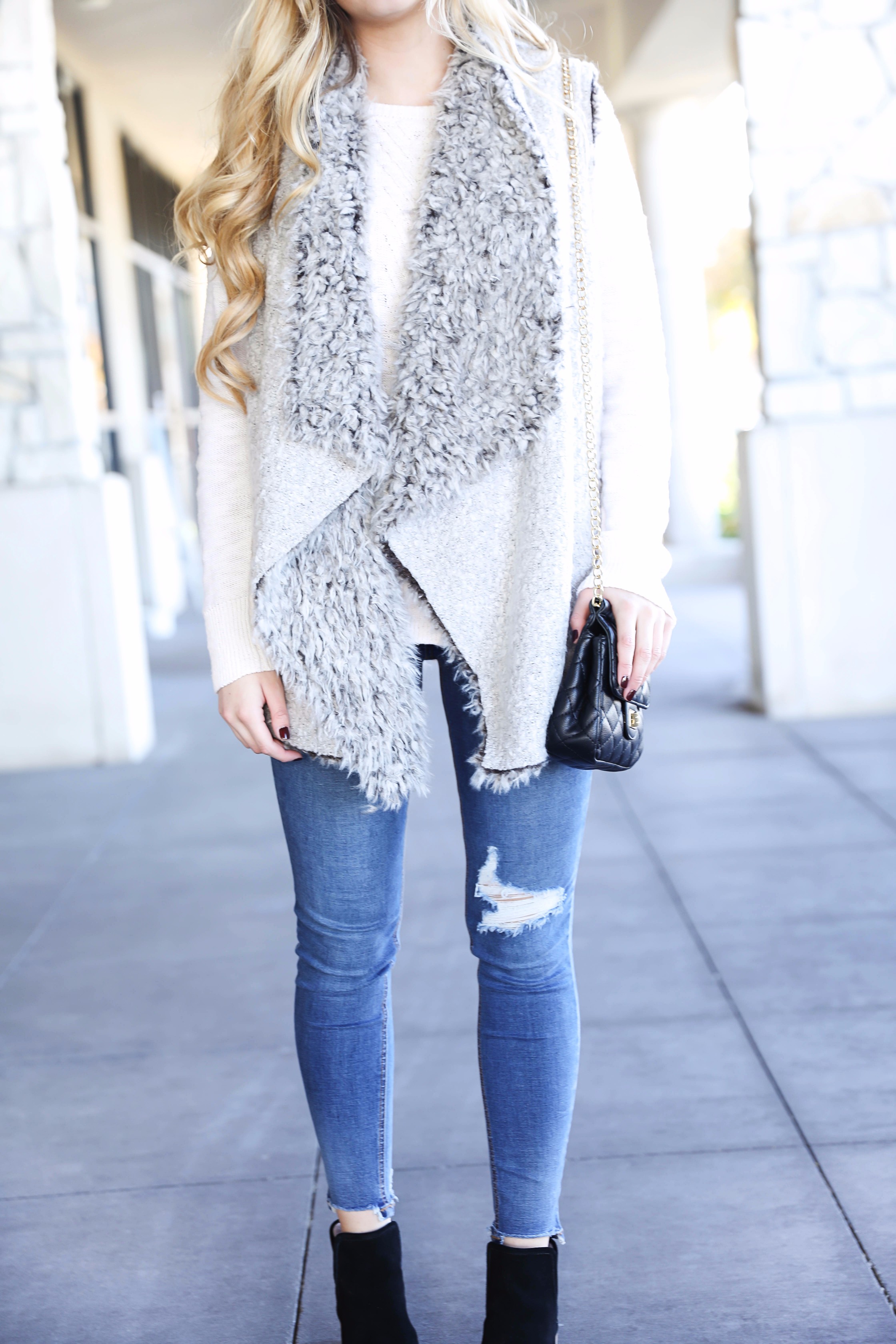 Vests are definitely a statement piece, so you don't have to go too crazy with the rest of your outfit! It would be super cute over a long sleeve t-shirt dress, striped top, or flannel! I found this cable knit sweater in my closet so I decided to throw it on, I ended up loving how it looked! Cable knit sweaters are the perfect layering pieces to have in your closet. You can wear it over collared shirts or under scarves too! I bought this crossbody bag the other day and I am so glad I did! It reminds me of the Chanel bags! Not to mention its only $23 and cones in three colors!
I posted on my Instagram story what I had for dinner last night: organic tomato sauce with ground turkey and spaghetti squash! It was only 200 calories (5o for 1/2 cup of marinara, 105 for 3.5 oz of turkey, & 30 for 1 cup of spaghetti squash) it was sooo yummy! For the record, I would have usually eaten more calories for a meal (things on the side like a veggie or bread), but I wasn't super hungry and I ended up snacking later before bed lol. Anyways, I mentioned I would share more of my low calorie meals with you guys if you are interest! It was still a really healthy main course and it would be easy to pair with other low calorie foods on the side!
xoxo,
Lauren Emily Lindmark
Copyright © 2017 dailydoseofcharm.com