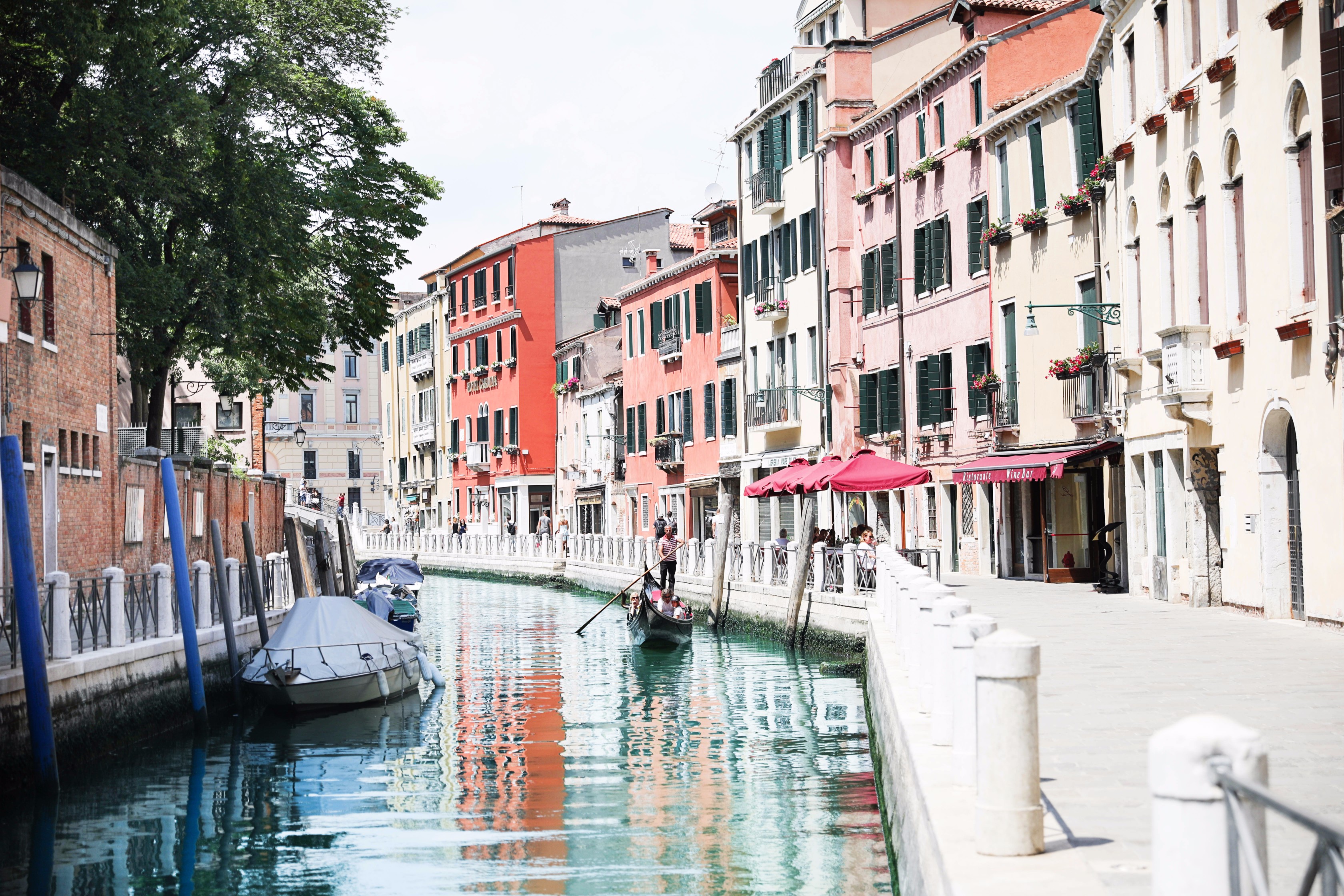 The Most Charming Town | OOTD 📍 Venice, Italy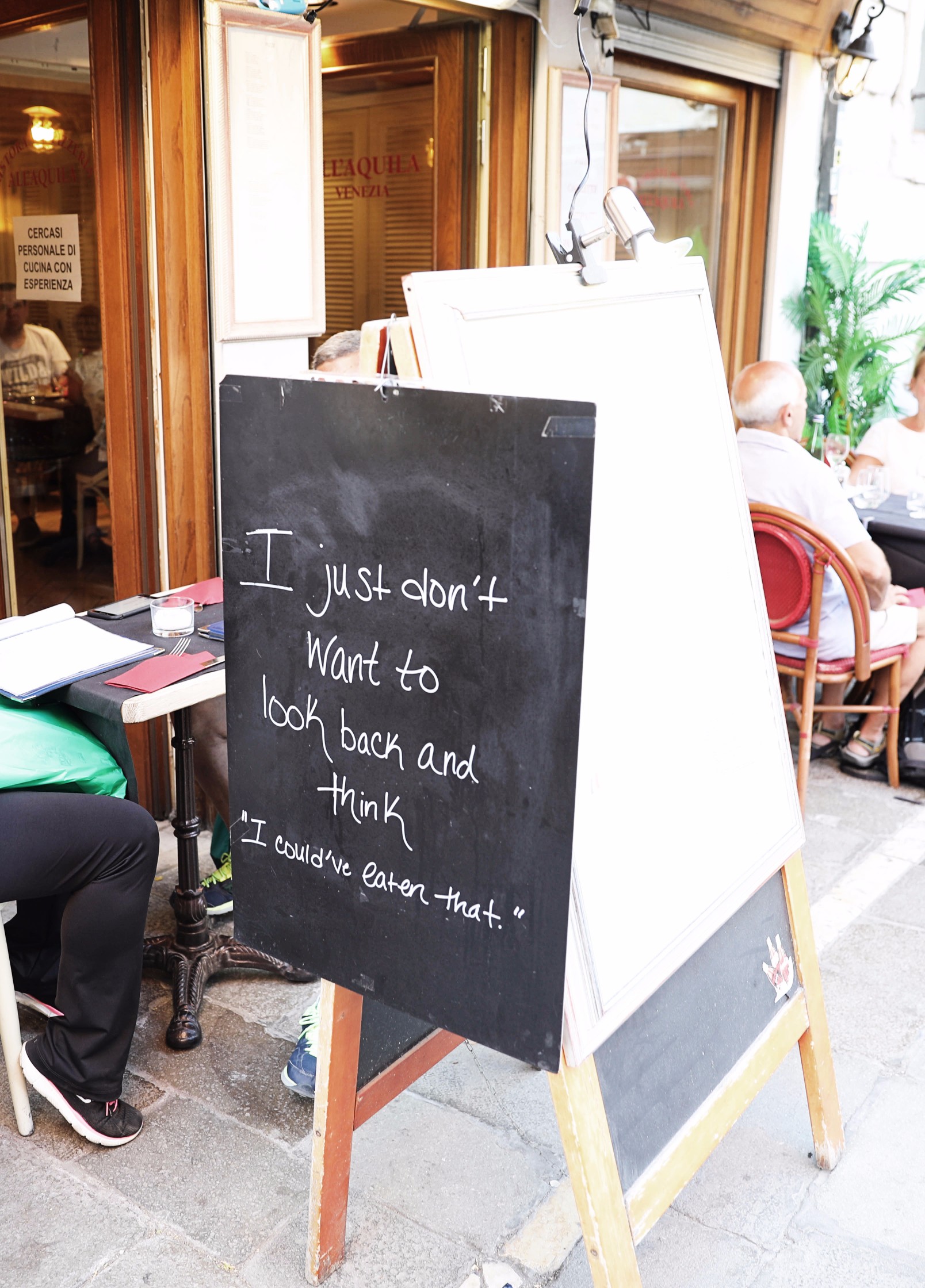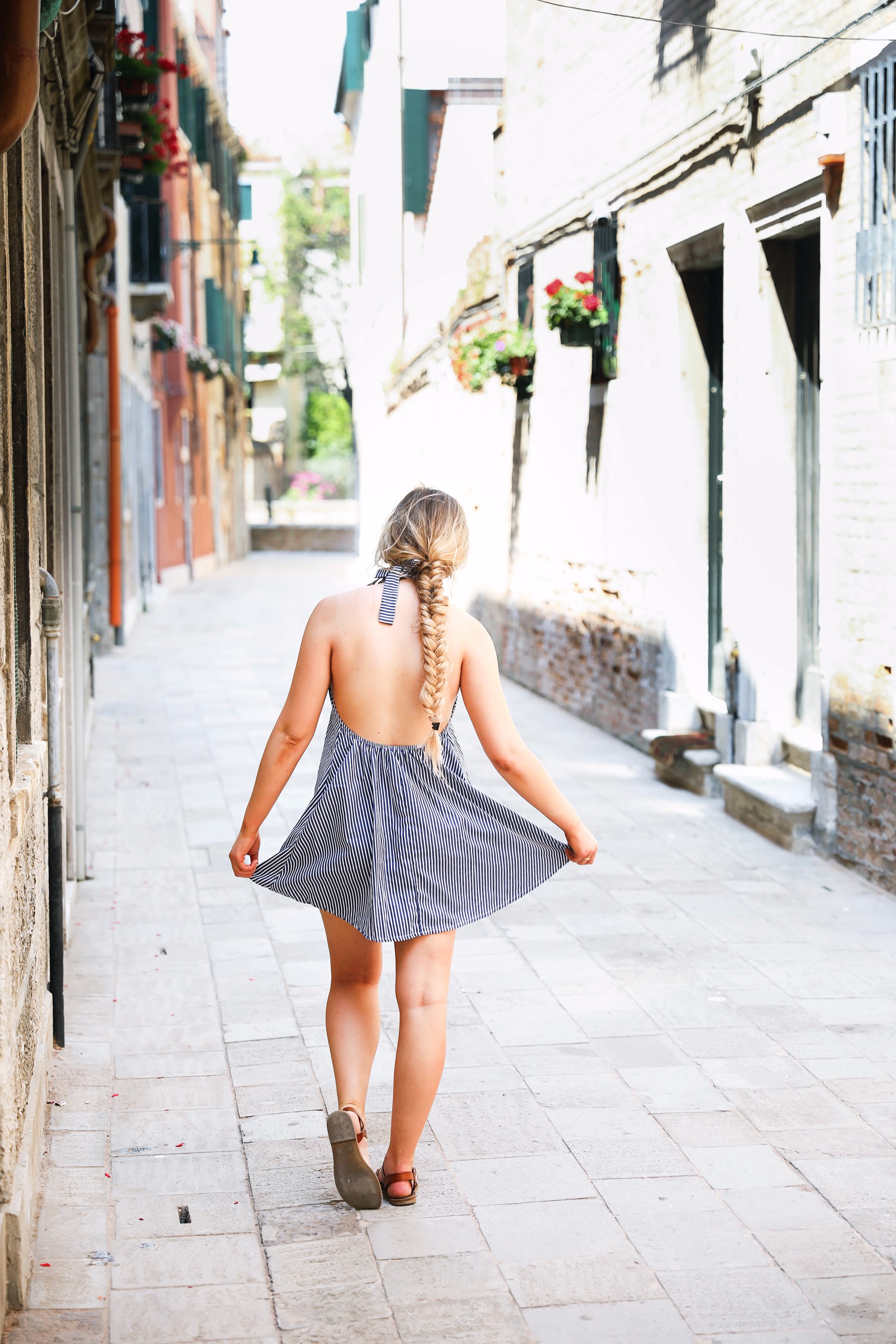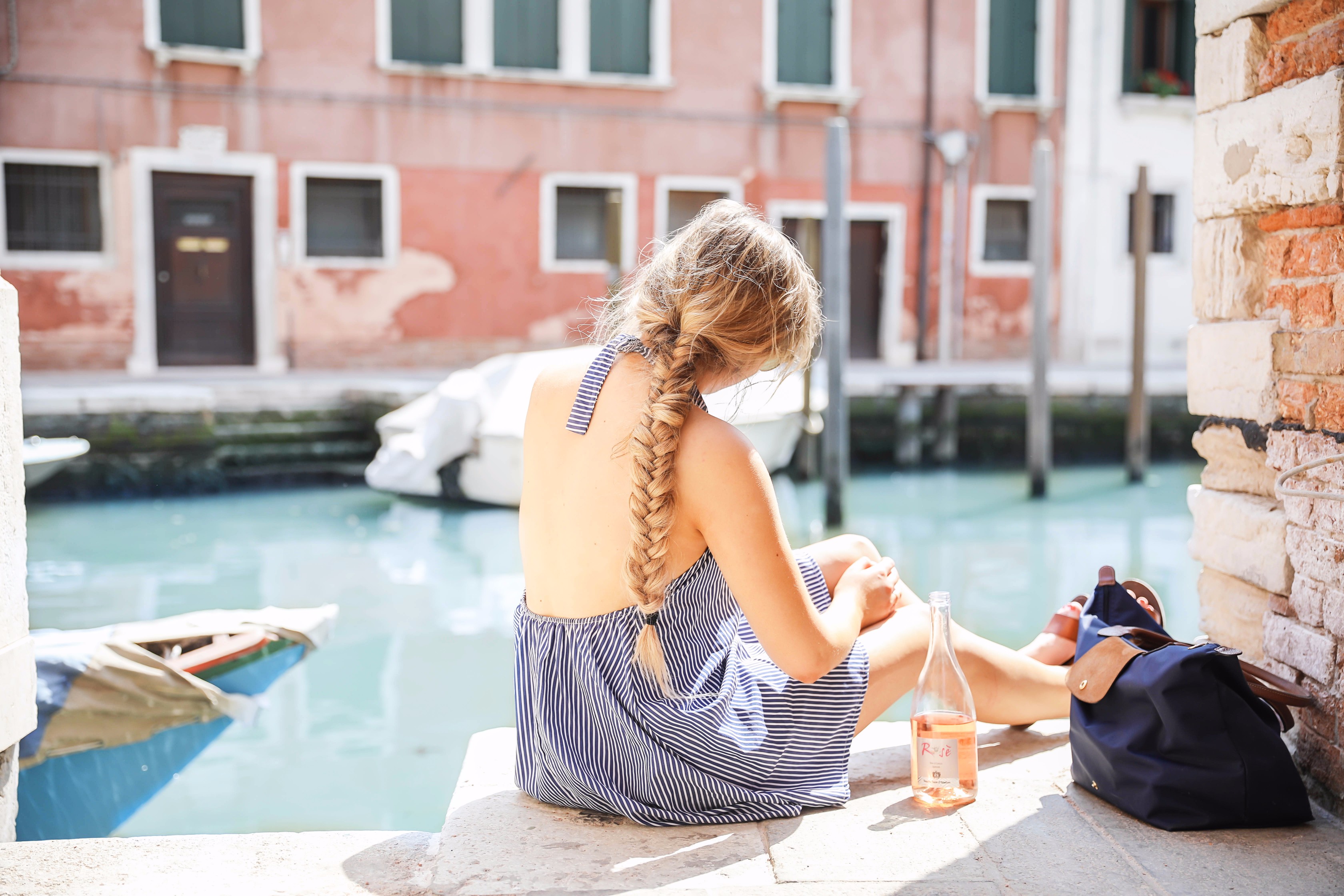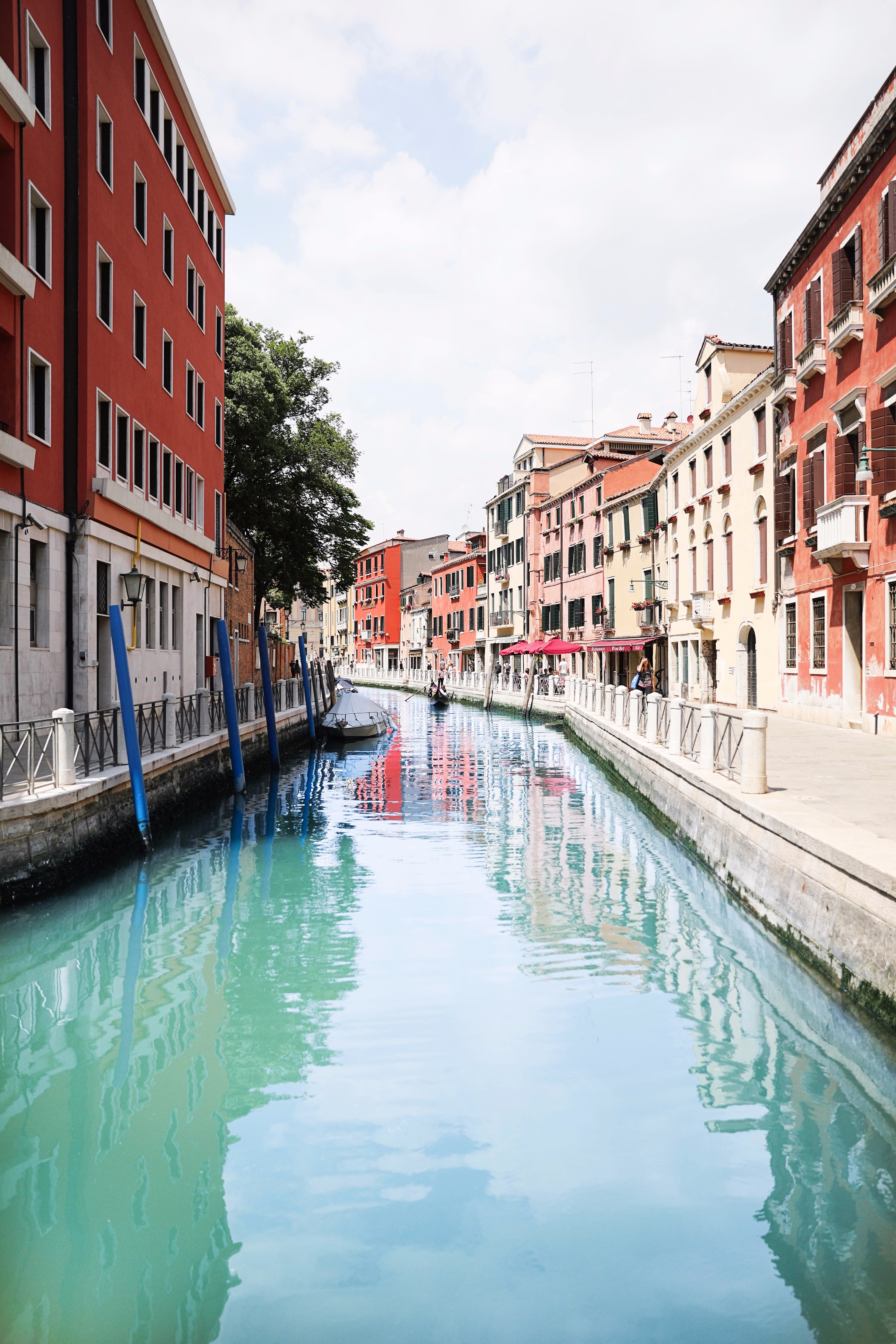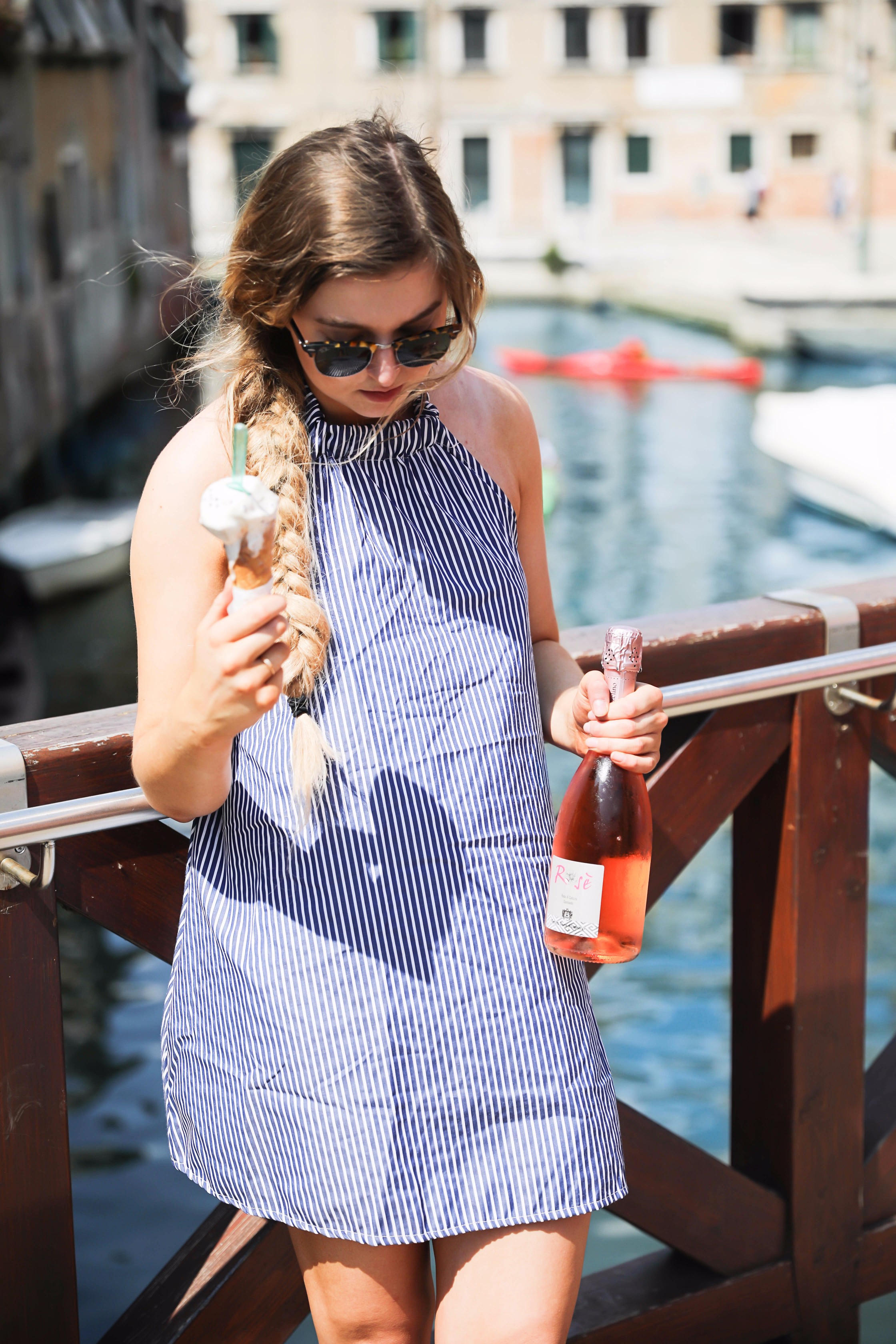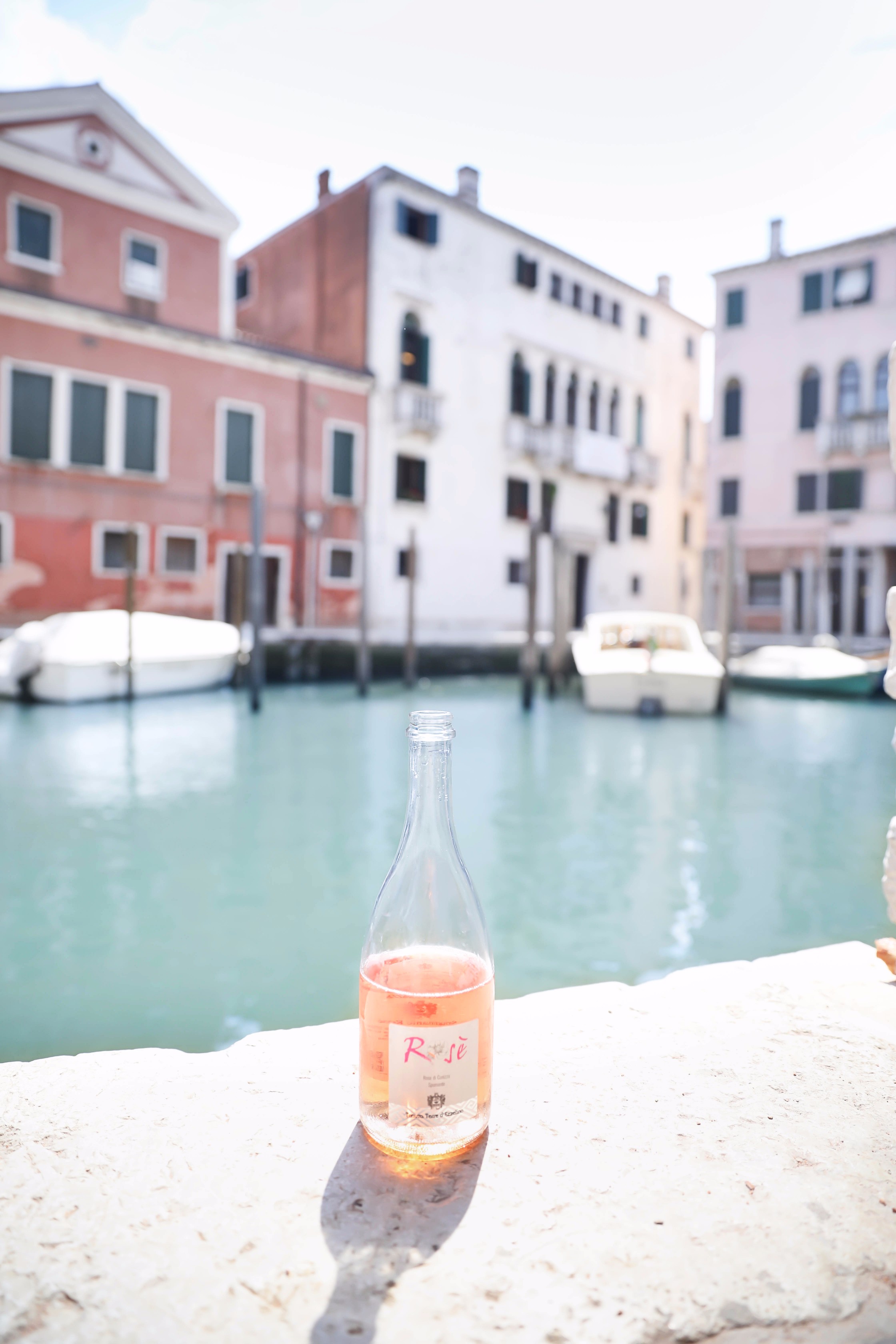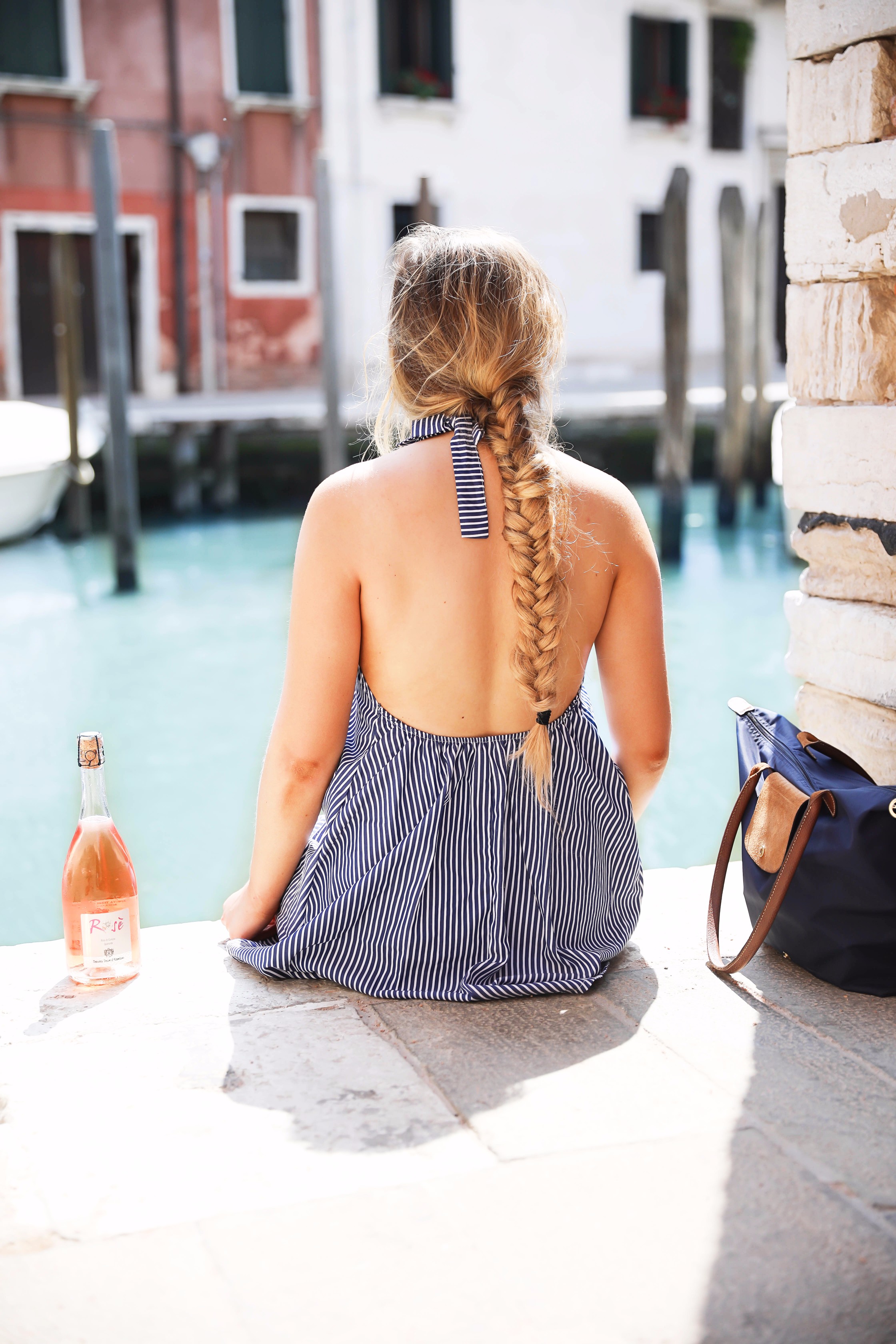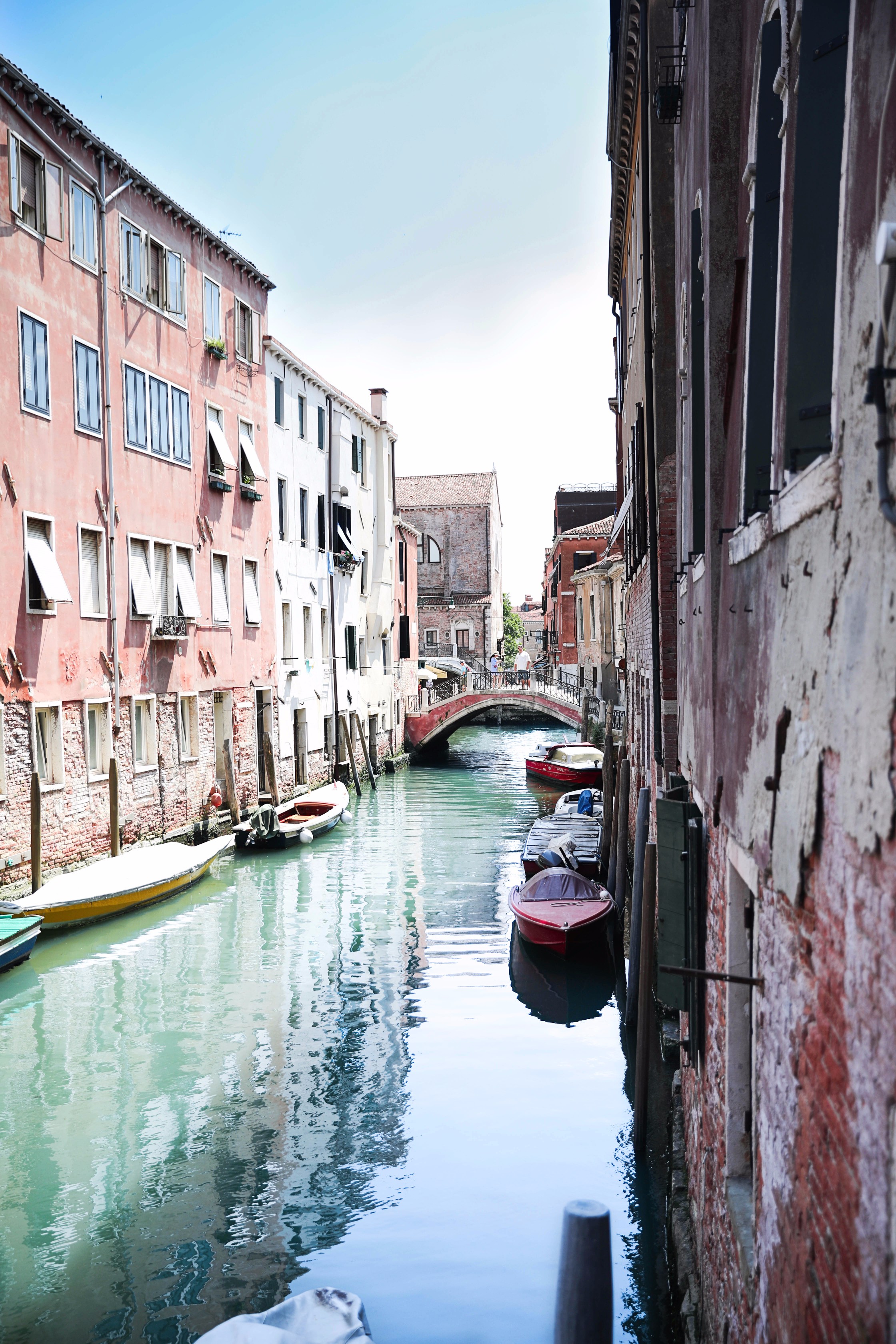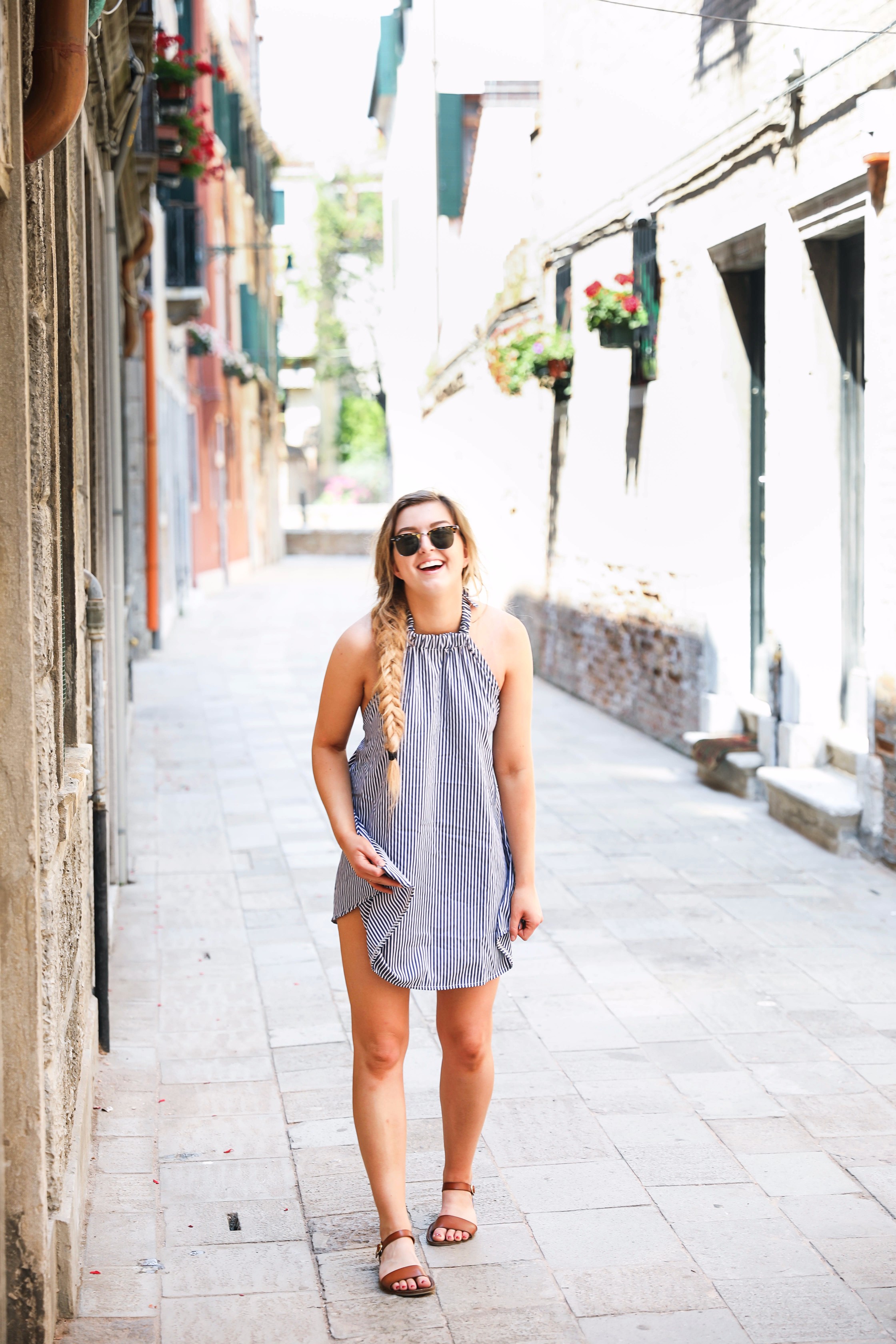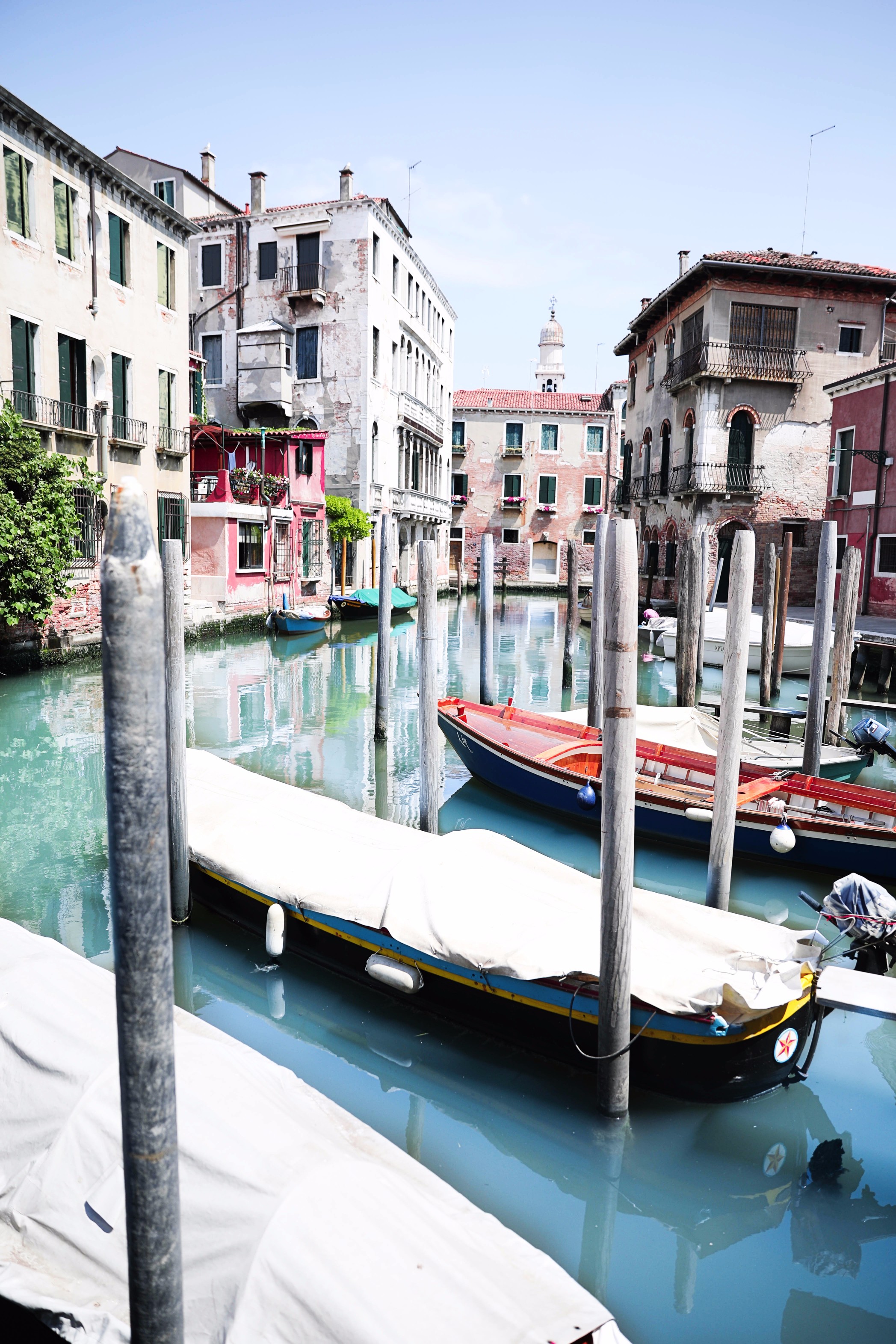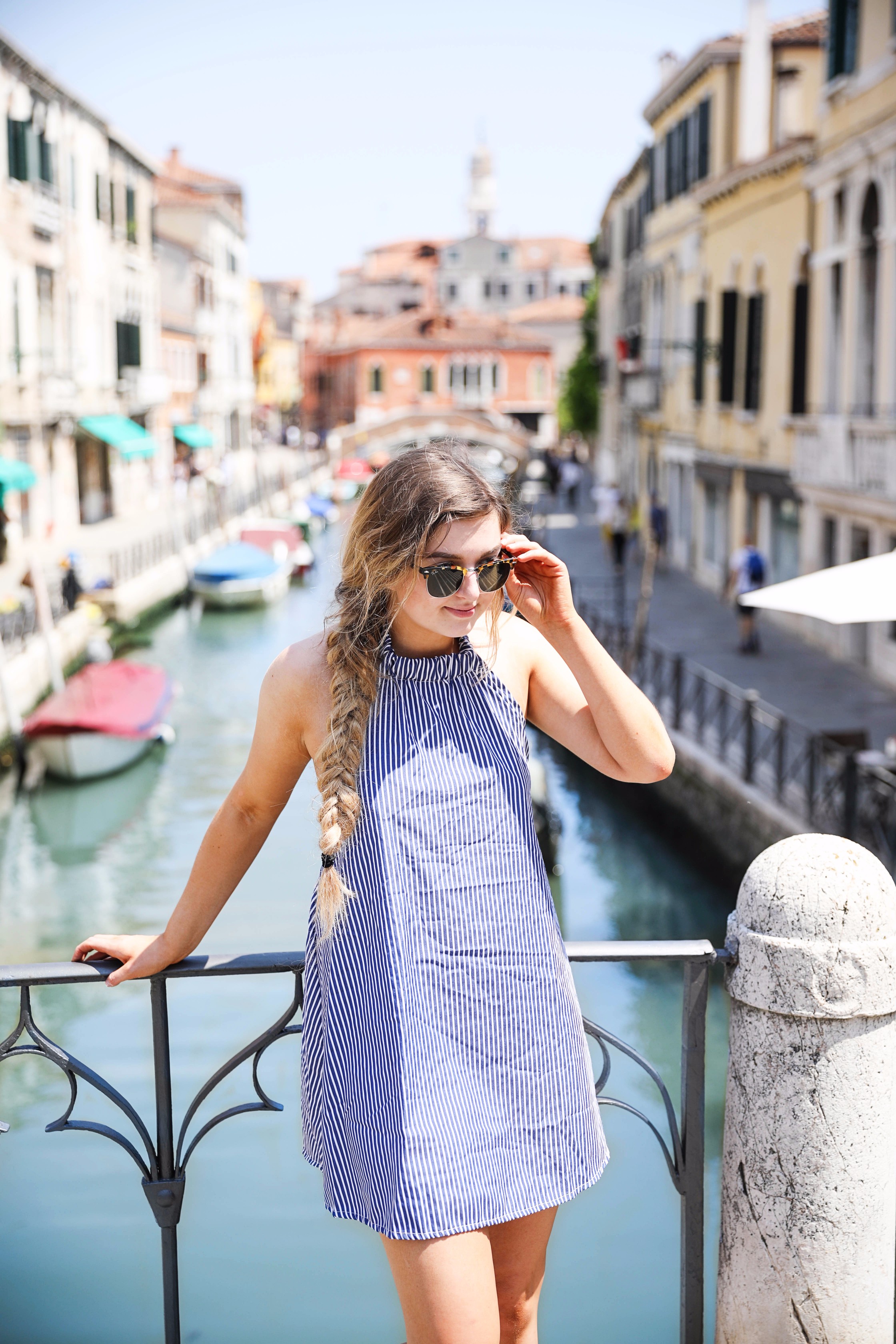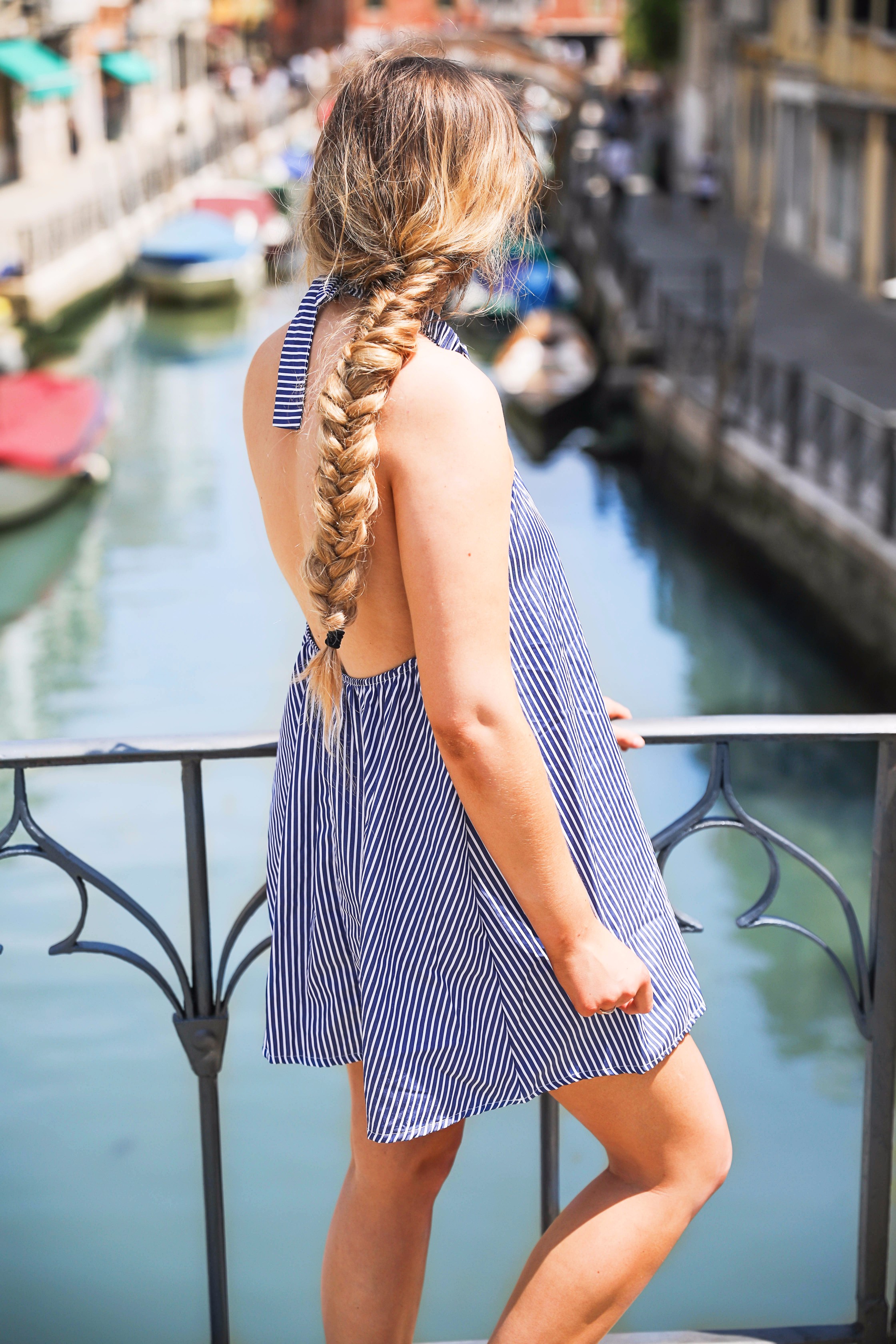 | Dress (original is sold out but this is SUPER similar and only $32 and also comes in pink and black) | Sunglasses | Sandals ($20) |
*Please ignore how wrinkly my dress is. It drove me crazy editing them! I didn't bring a steamer to Italy and I wore this dress in the car home from Croatia.*
How charming is this town? I loved the mazes of beautiful buildings and pretty water everywhere! I got back from Croatia at about noon last Sunday so I had some time to kill in Venice before my bus back to school. My boyfriend and I stopped at the cutest little restaurant on the water and ate some yummy Italian food and chatted with the nicest gentleman next to us. He was so cute! He was there alone because he had been biking in Italy. One of my favorite parts of traveling is all the people I get to meet, so crazy to think there are so many people in the world with so much wisdom!
After lunch we walked around, window shopped, and took some photos of the beauty around us. After awhile we stopped by a gelato shop and grabbed some ice cream and a bottle of rosé. Then we found an empty alley way that faced the water at sat and chatted. This one pigeon sat there the whole time and stared at us so we gave him a potato chip and she became our best friend haha! I kept talking to her (I think it was a girl…I don't know why) and I named her Gazelle. She kept getting closer and closer to me until finally (when I wasn't paying attention) she jumped on my leg!!! I started cracking up, when I was little I used to love birds so I guess they still love me back 🙂
We met up with my friend Megan at the end of the night and ate some yummy dinner on the water. Our waiter only asked me my name at the beginning of the meal then kept calling everyone at the table "Lauren's friend" haha! I thought it was so funny, I like being favored (who doesn't) 😉 At the end of the night we made it back to the airport to catch our bus back. I was mentally and physically exhausted after a long weekend so when our driver announced the bus may not be leaving for another hour because we had to wait for some other student's planes to land I got up and hailed a cab. Little did I know that cab ended up being €200…at least I got home quick haha!
By the way, I'm sorry I don't have the names of the restaurants we went to. It was a short day in Venice and we just went with the flow and stopped at random restaurants without looking them up!
xoxo,
Lauren Emily Lindmark
Copyright © 2017 dailydoseofcharm.com