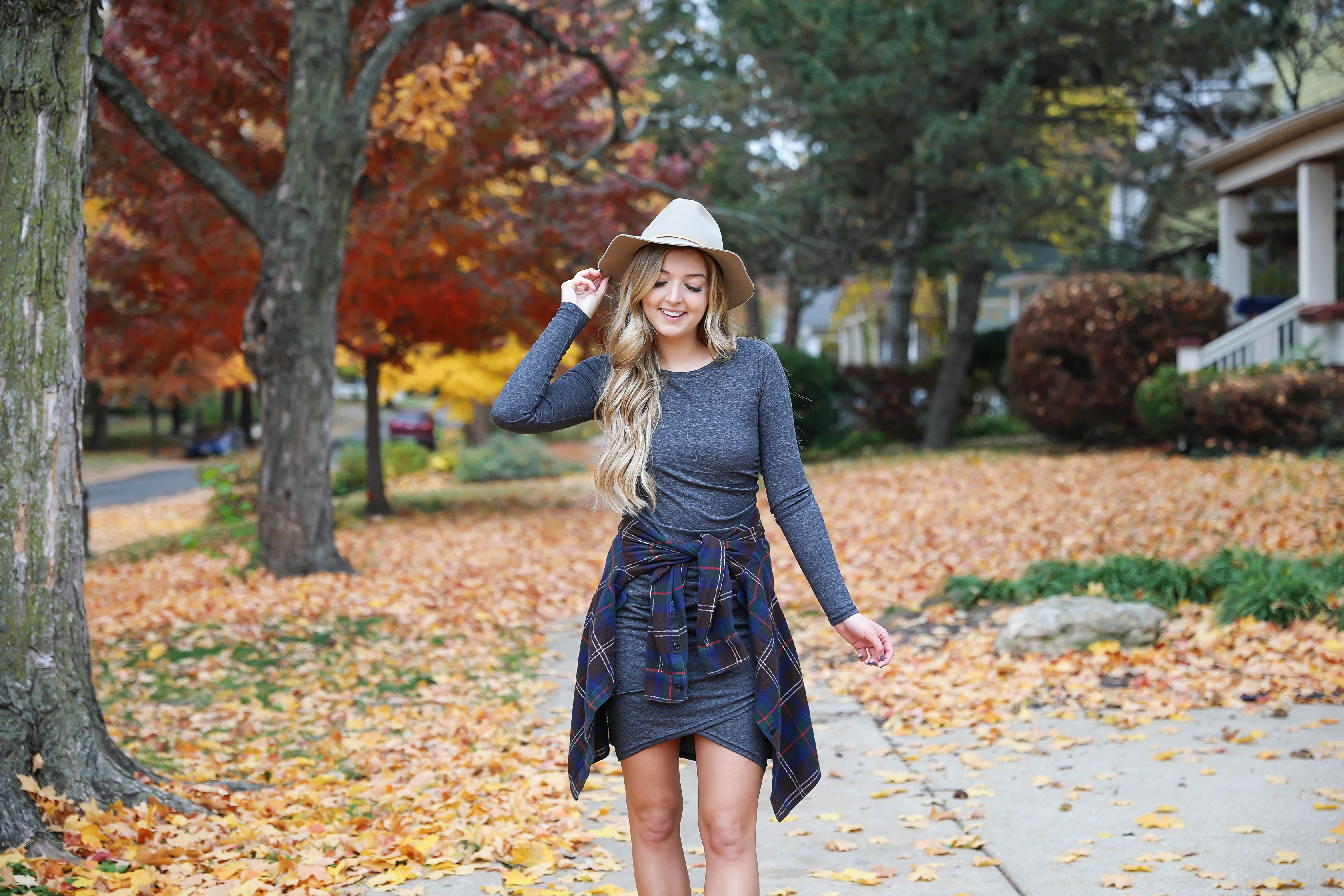 The Prettiest Fall Leaves + Prettiest Fall Dress | OOTD
Nothing makes me happier than fall leaves! They are full-blown right now in Kansas City! These were actually taken in Lawrence, Kansas in one of the cute little residential streets. My mom and I turned the corner and saw all the pretty leaves on the ground and knew we needed to shoot here!
Being a blogger has honestly made me appreciate the world around me more. Before blogging I didn't really take the time to look at my surroundings. However, now that I keep my eyes out for shooting locations I definitely appreciate the beauty around me more.
I am going to keep this post short and sweet because I have a long day! I have to get work done, drive back to my parent's town to vote and shoot some content, then drive back to my apartment to get dinner with my friend!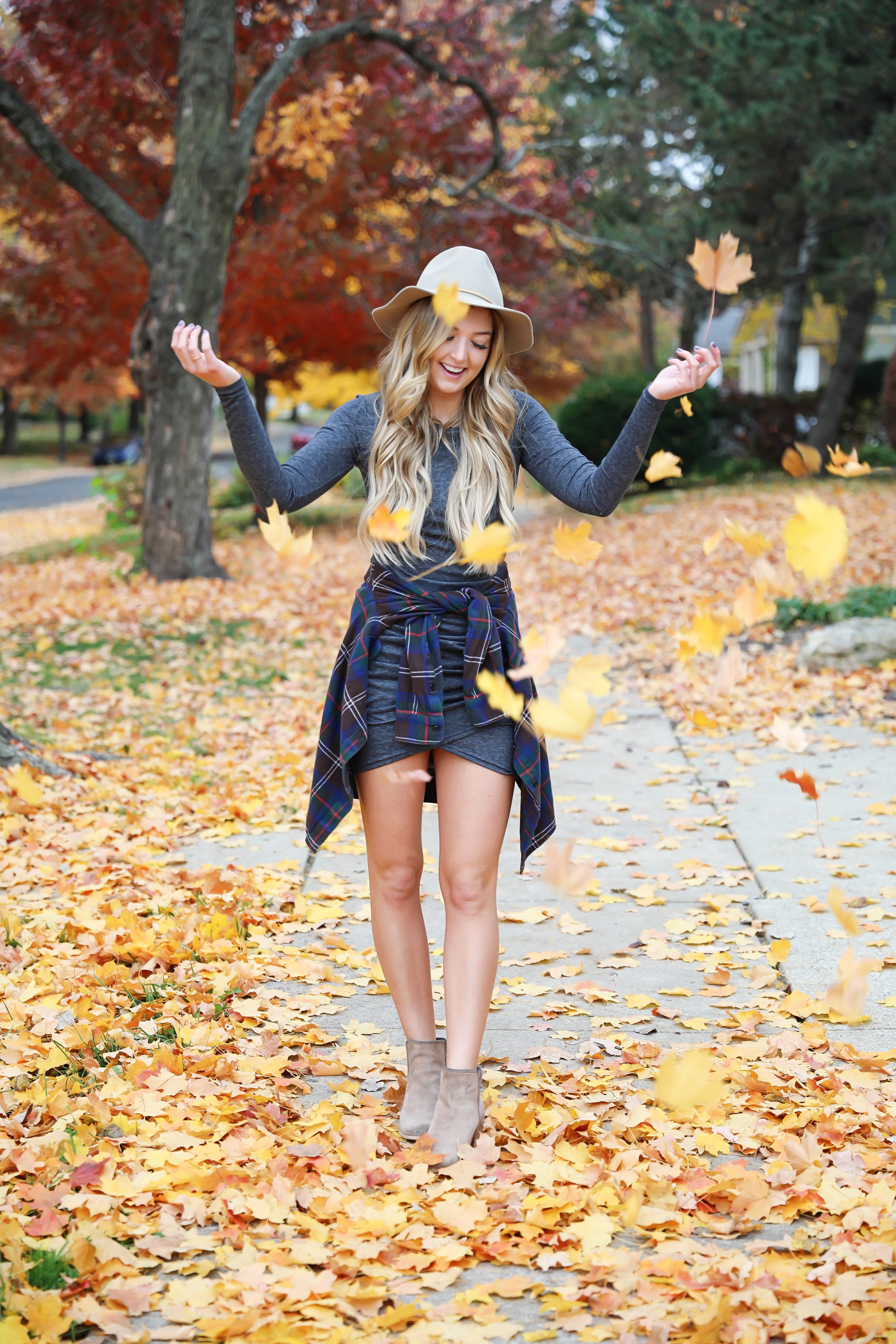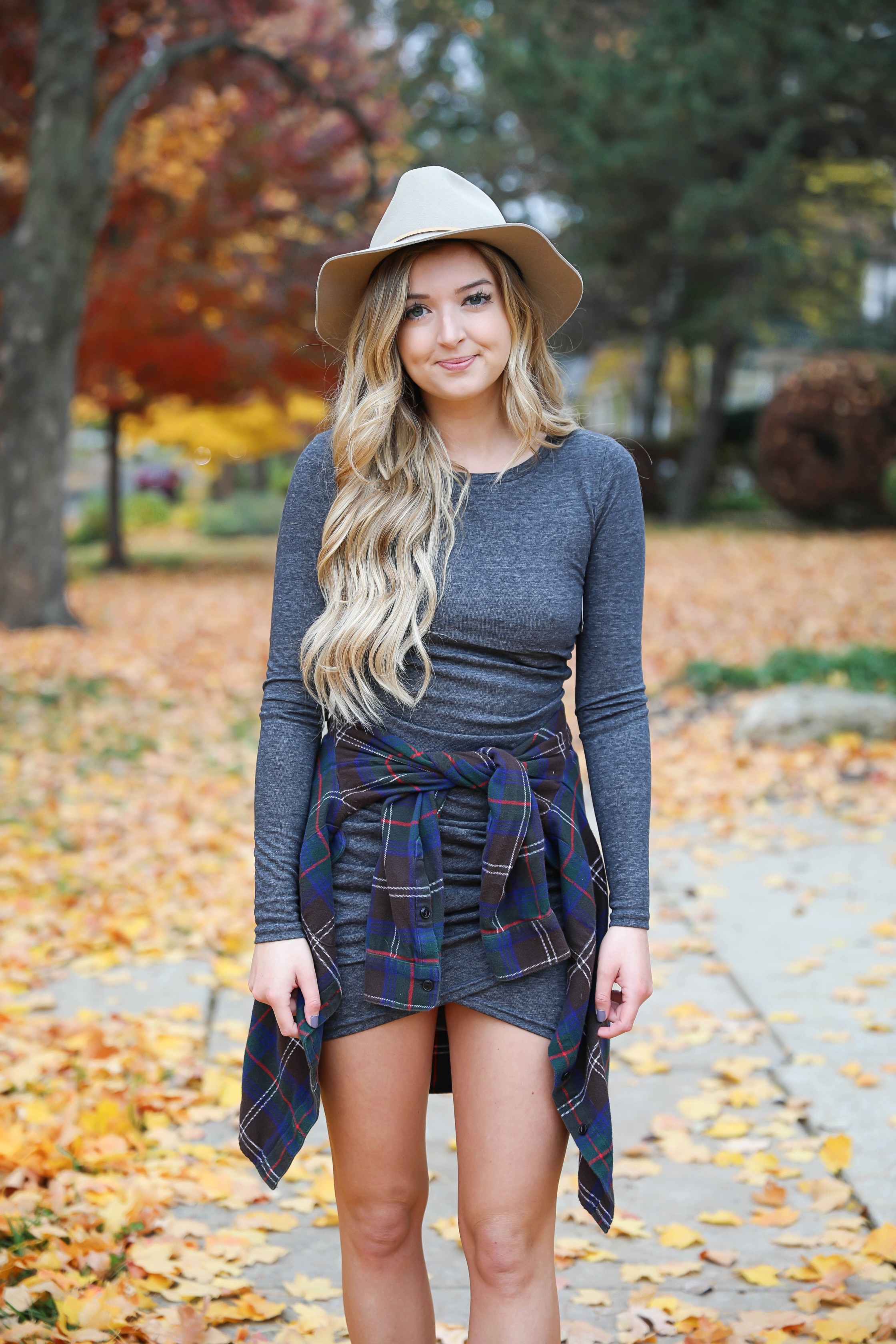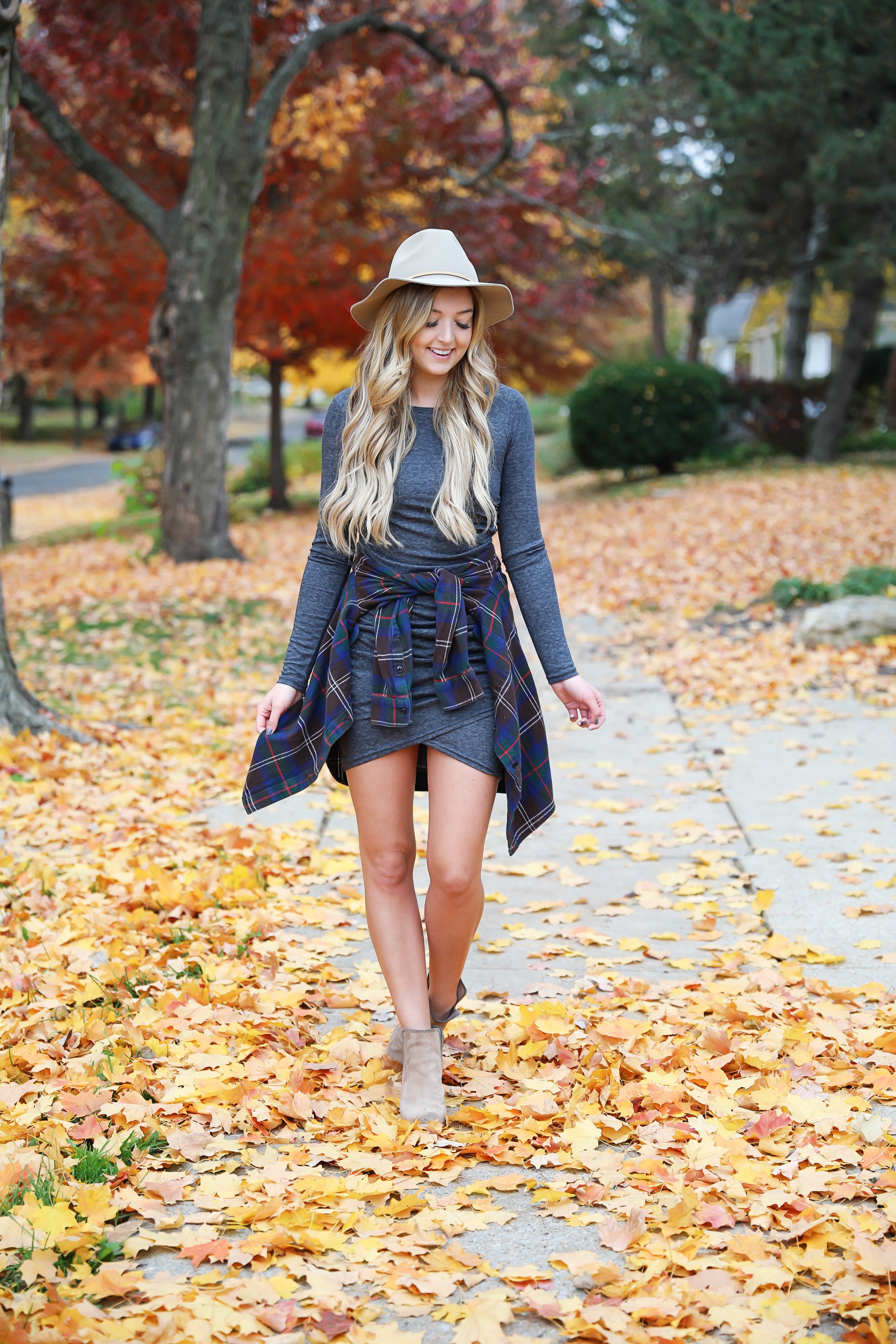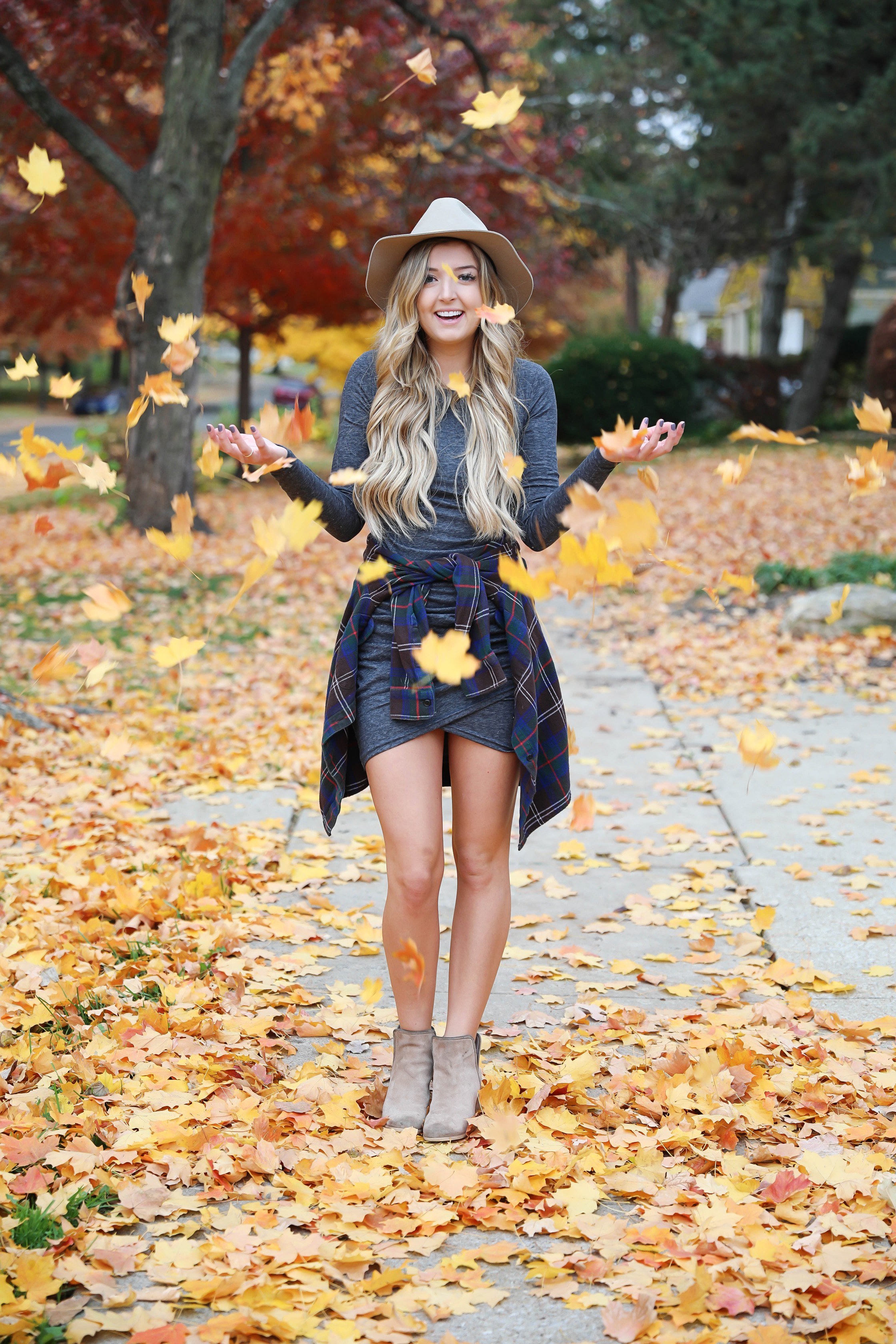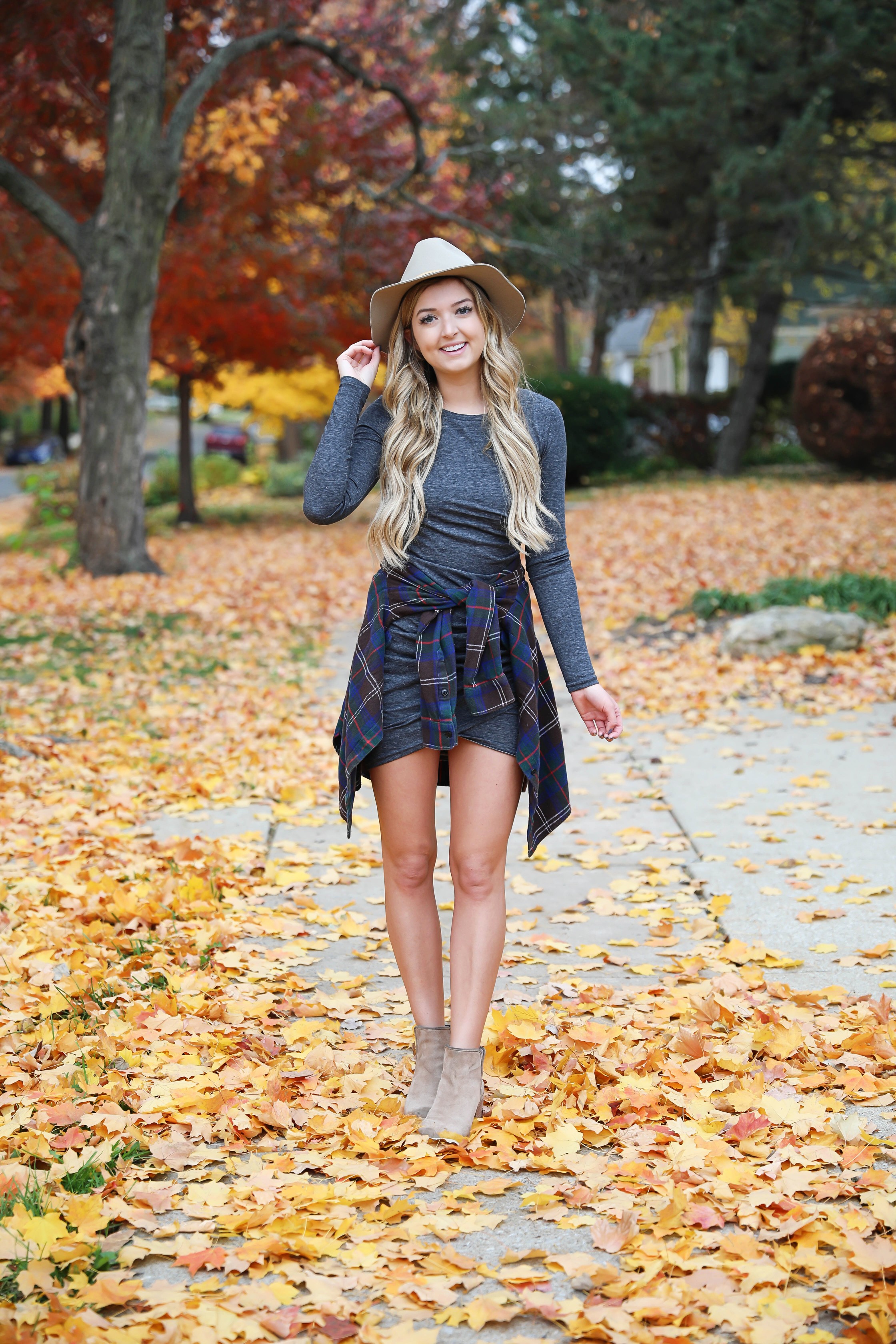 | Grey Dress (I am wearing x-small in the color charcoal – it comes in 7 colors) | Flannel (similar, more linked below) | Felt Hat | Suede Booties |
I have this dress in two colors (this one and black) and I bought the short sleeve version in brown! I am OBSESSED with it! I just think it is so flattering on. This was the dress that I wore to a rehearsal dinner the other night (I talked about it in this post). It was western themed so I thought this was perfect!
Pro-tip, tying a flannel around your waist makes dresses look more flattering! I was a bit bloated the night of the rehearsal dinner and you couldn't even tell because of the flannel haha! I will link more flannels below!
Outfit Details + More Flannels!
xoxo,
Lauren Emily Lindmark
Copyright © 2018 dailydoseofcharm.com