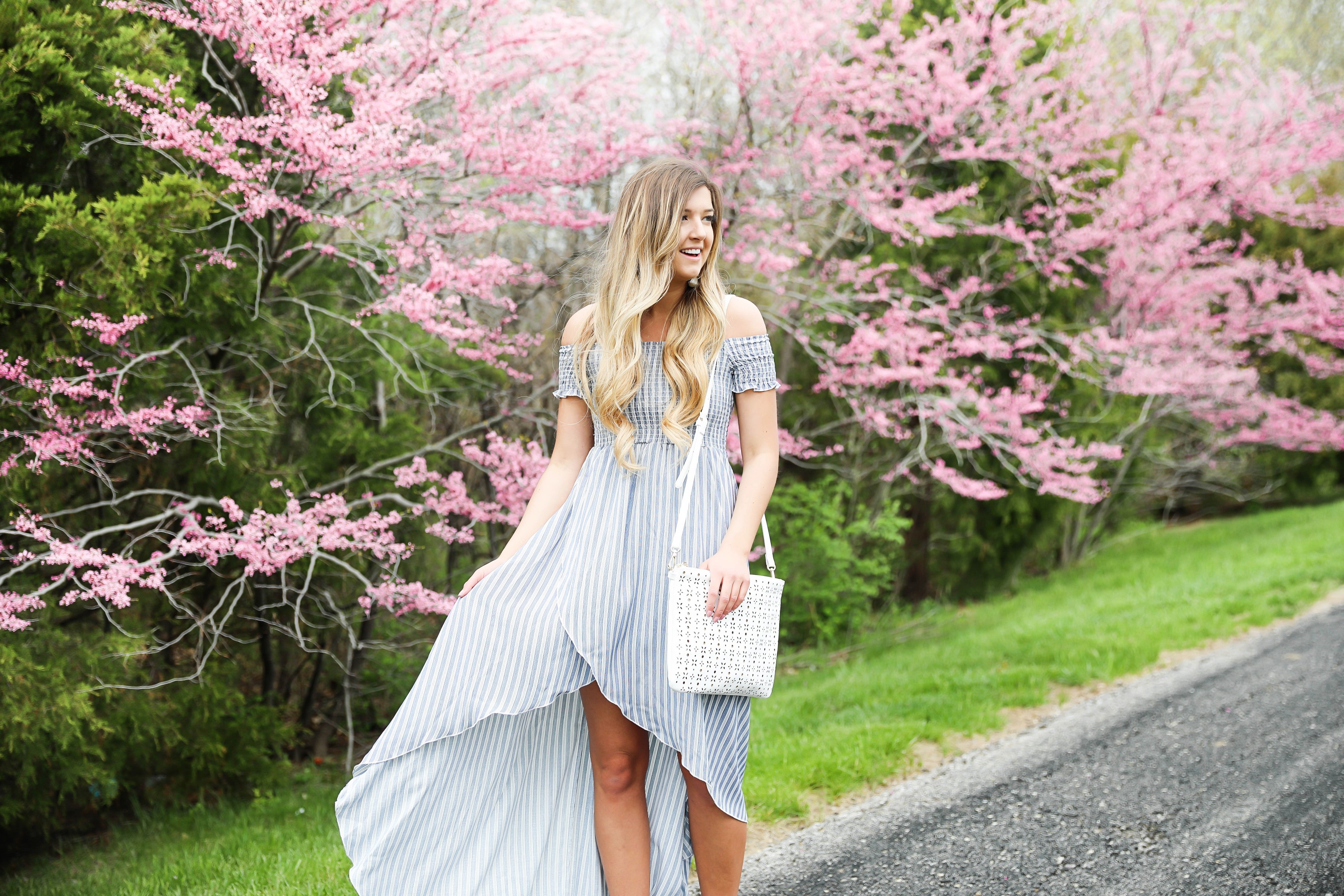 The Spring High-Low Dress You Need | OOTD
If you follow me on Instagram you probably saw all the bloopers from this photoshoot haha! It was super overcast this day, but for some reason I still thought it was too bright and couldn't keep my eyes open (hence why I am looking down in most of these photos). If you want to see all the ugly pics that didn't make the cut, head to my Instagram and check out "random" under the highlights! You may also notice that these trees were originally purple in the blooper photos, that's becuase – being the crazy photo editor I am – I decided to make them pink because I thought it would be cuter. So not only are these the rare "good" photos from the shoot where I am not squinting, but the trees are fake. Just goes to show you really don't see the real side of bloggers haha!
All of that aside, I really do love this outfit! I remember when high-low dresses were really in in high school. For some reason everyone stopped wearing them, but I still think they are super cute! I know I said spring in the title of this post, but honestly this dress will be perfect for this summer! It's super lightweight and just has that summer look. I want to go sit on a yacht with some wine in it haha! If only…
I paired it with my favorite new heels that tie around the ankle! These are actually super comfy, it was my first time wearing them and I had to walk quite a ways to get to these trees. They were surprisingly really easy to walk in! I will wear them out soon and give you a full update, but so far 10/10!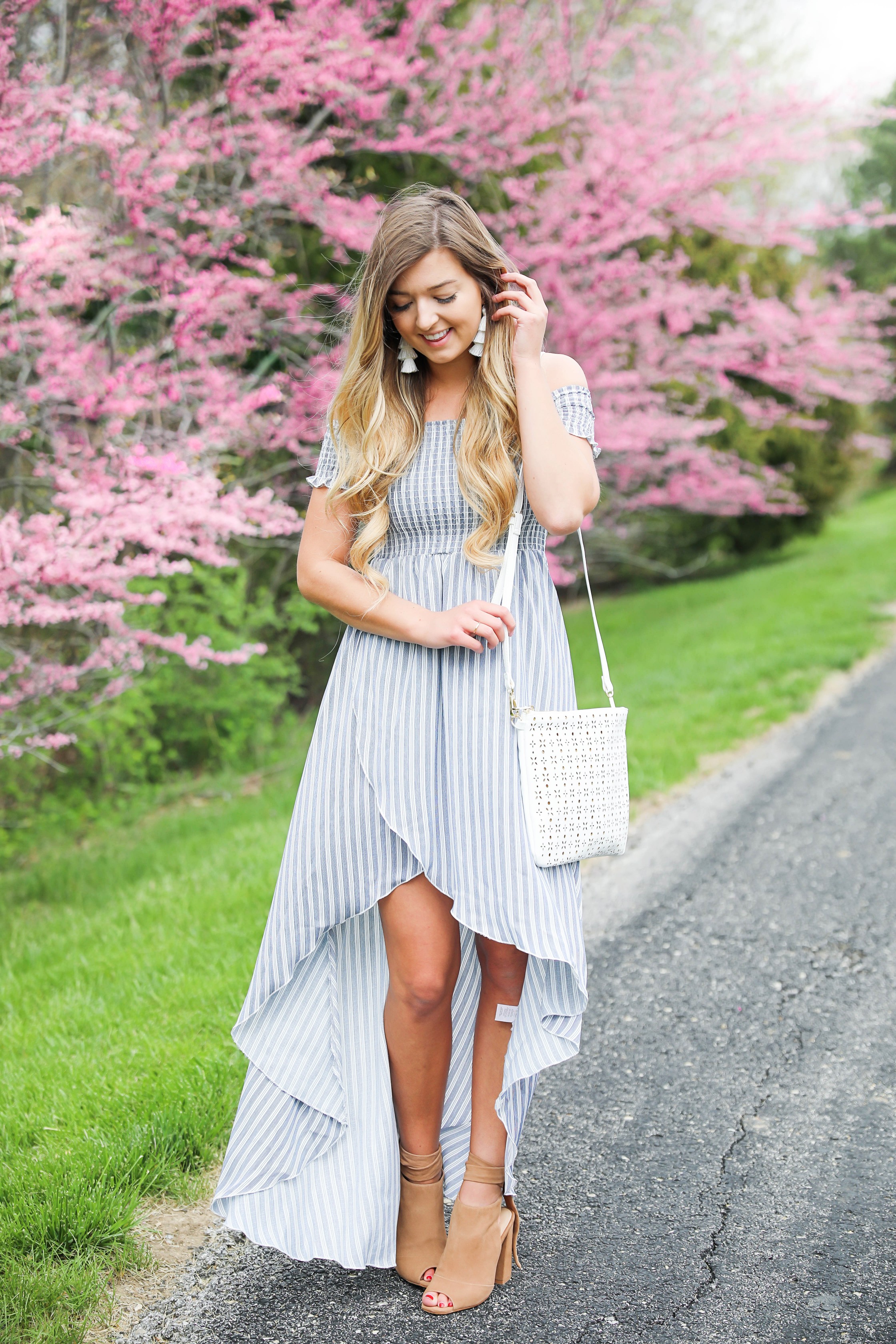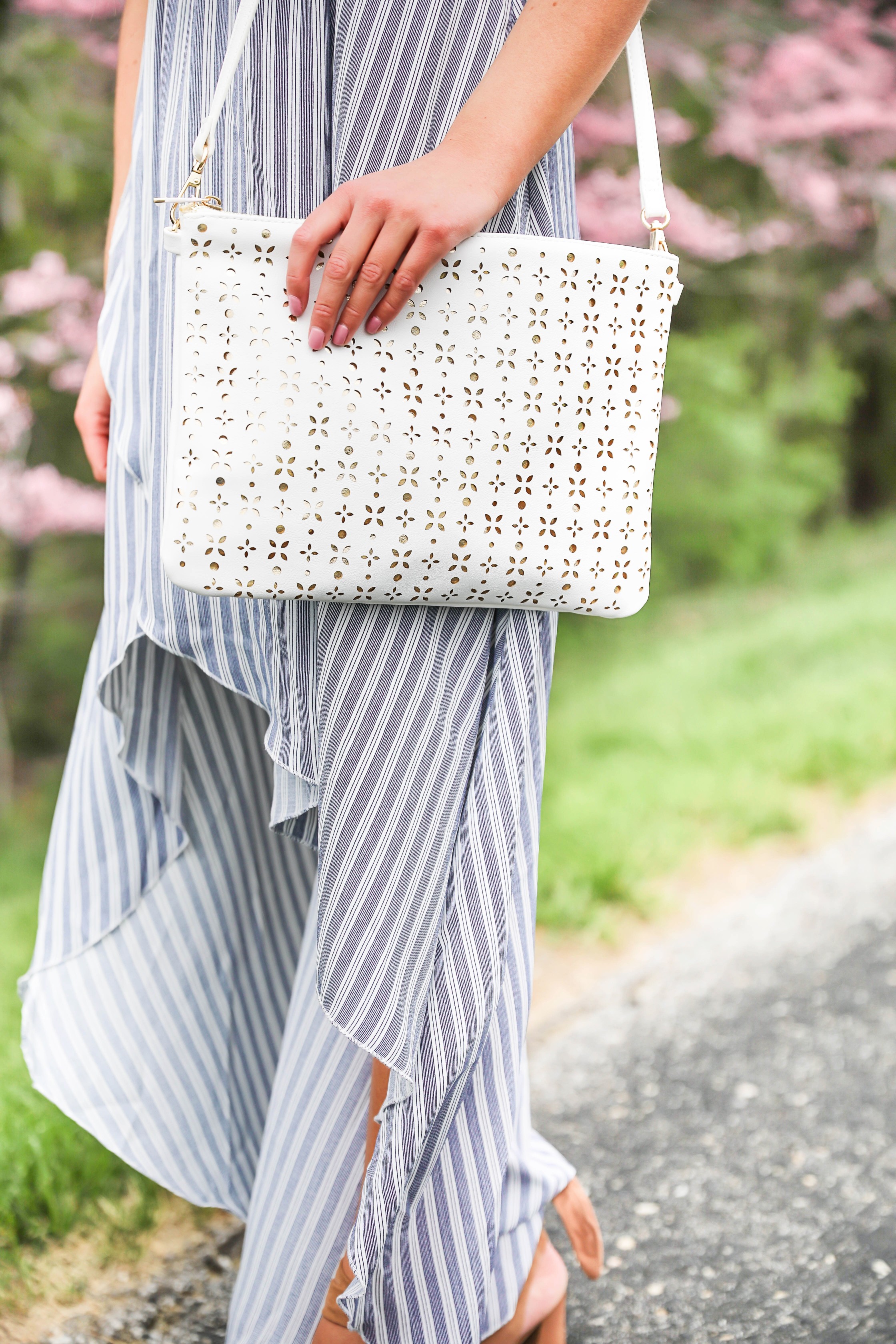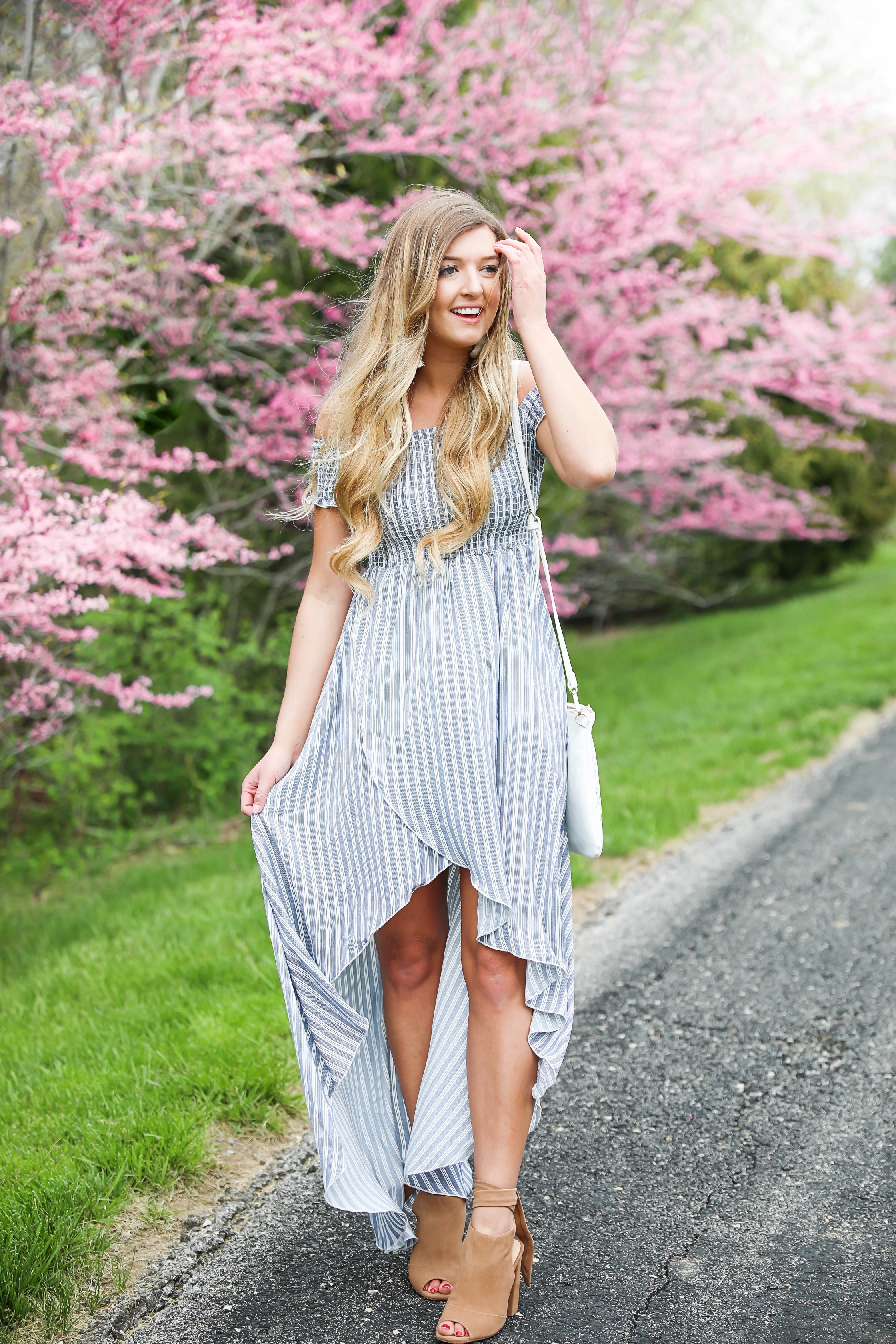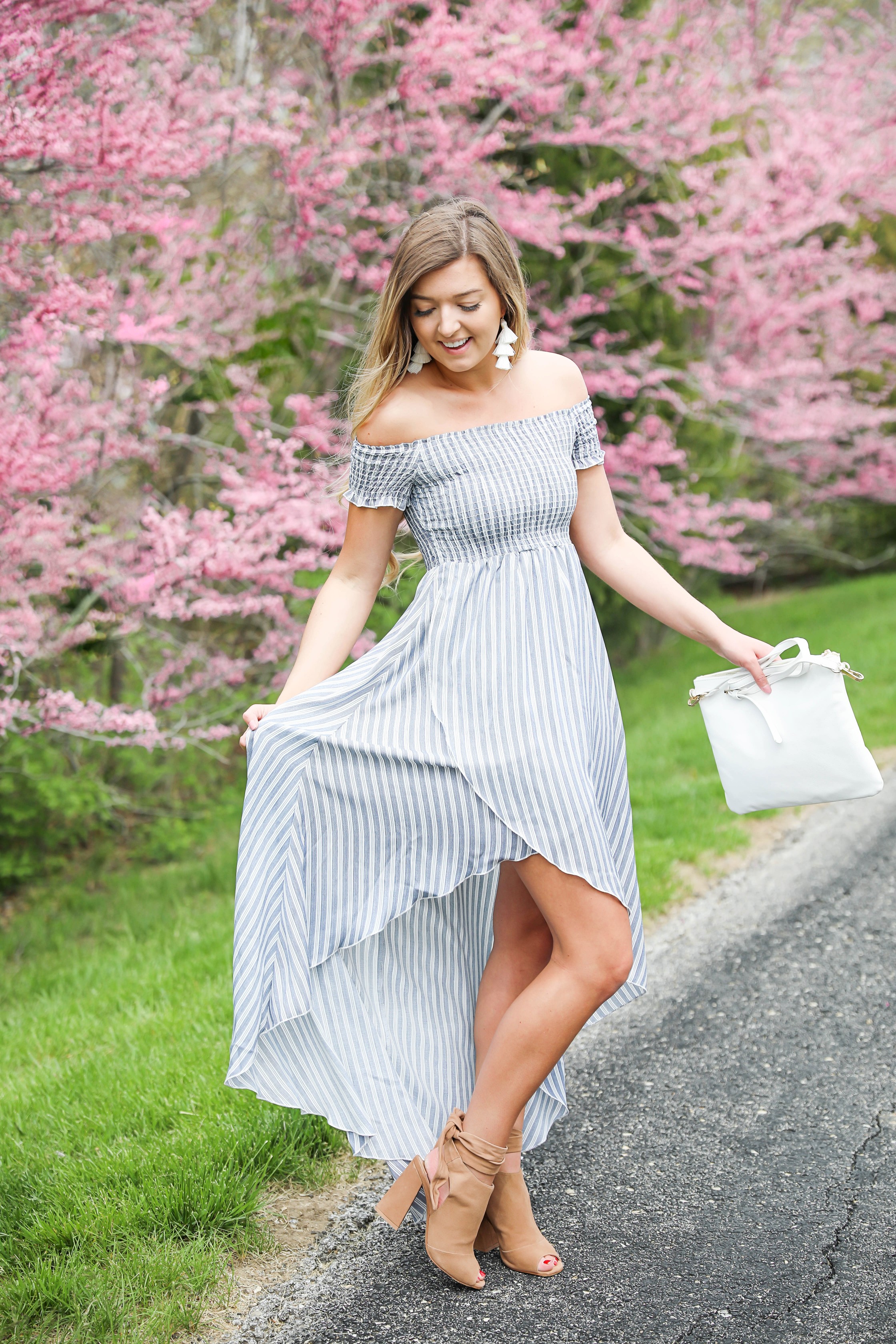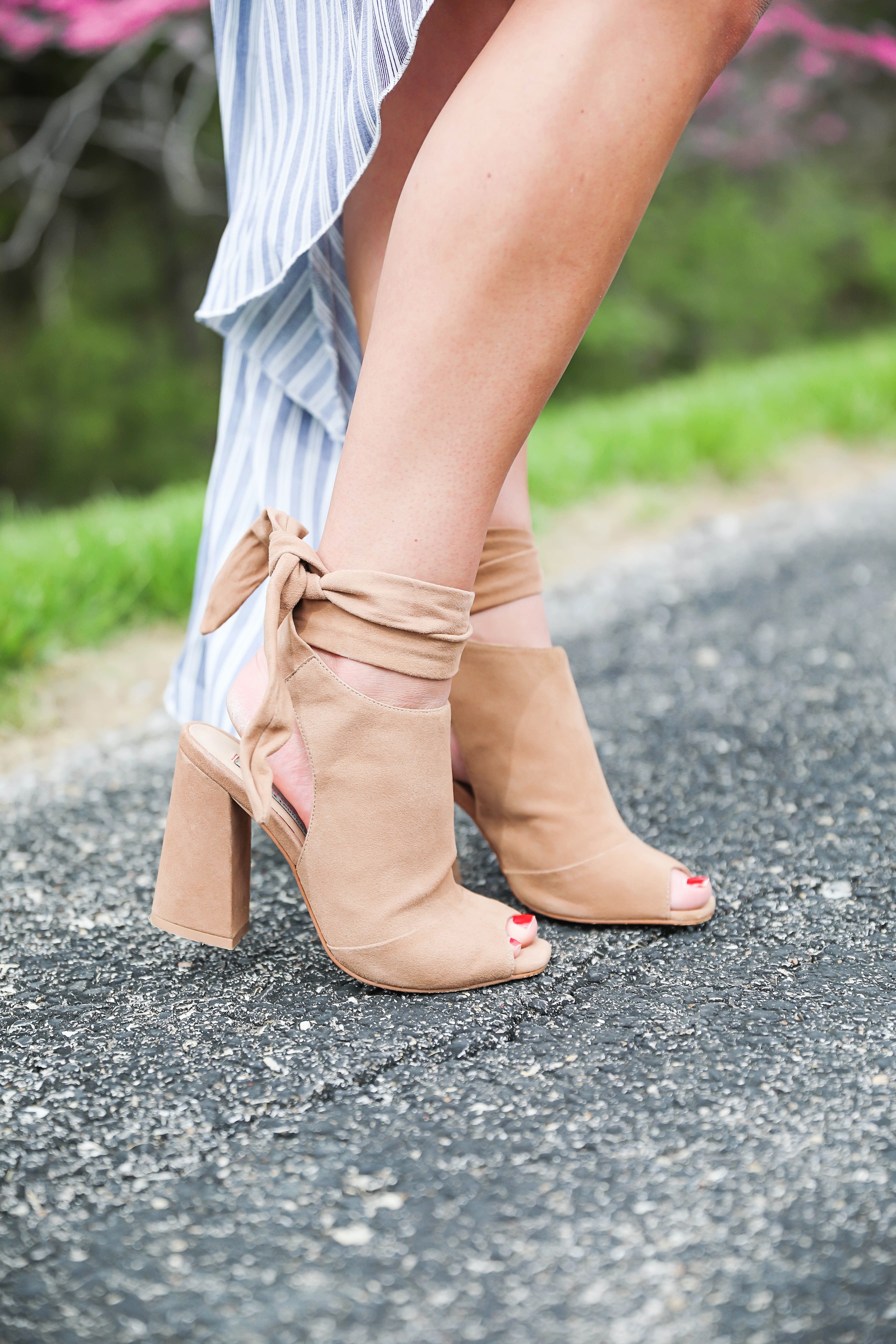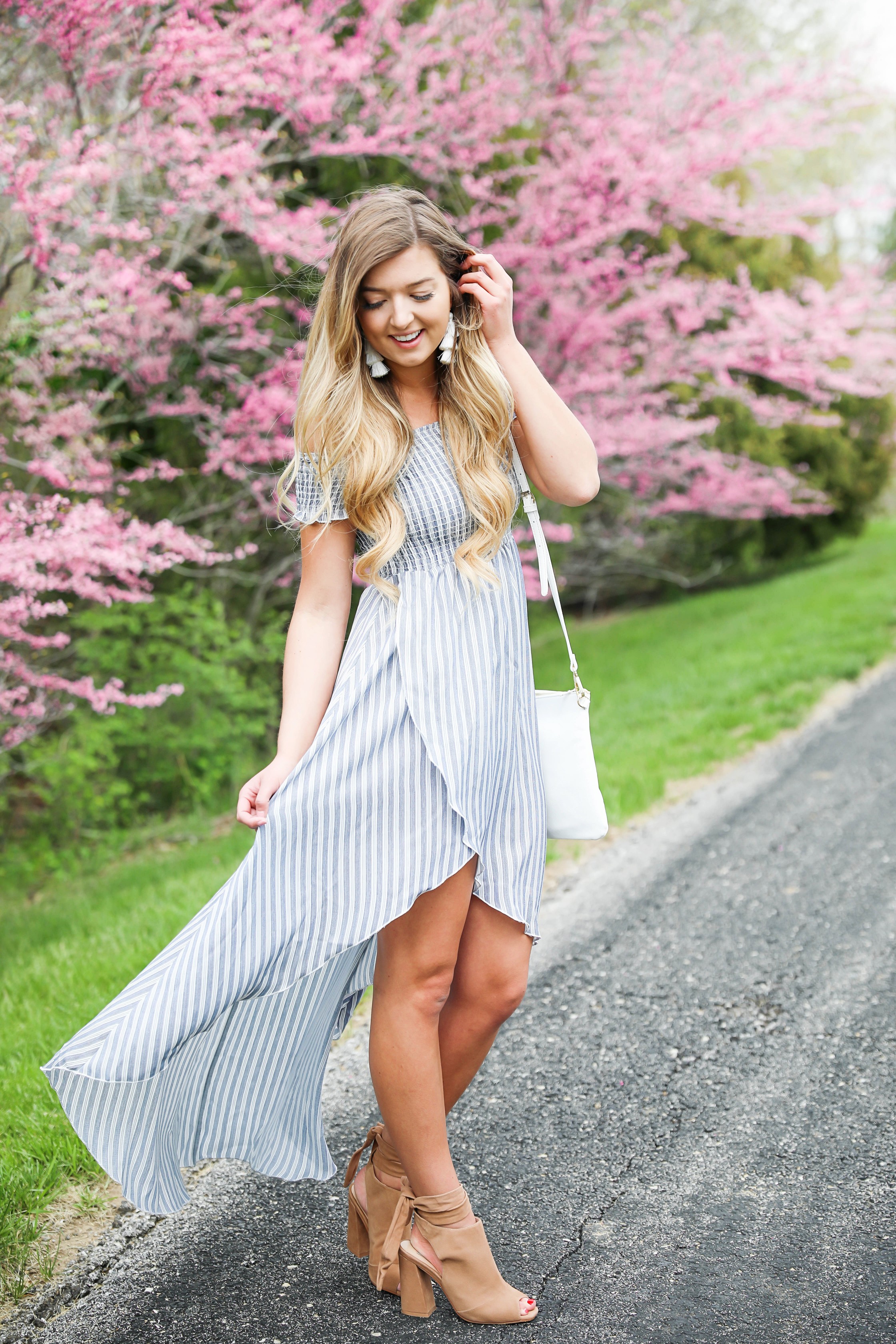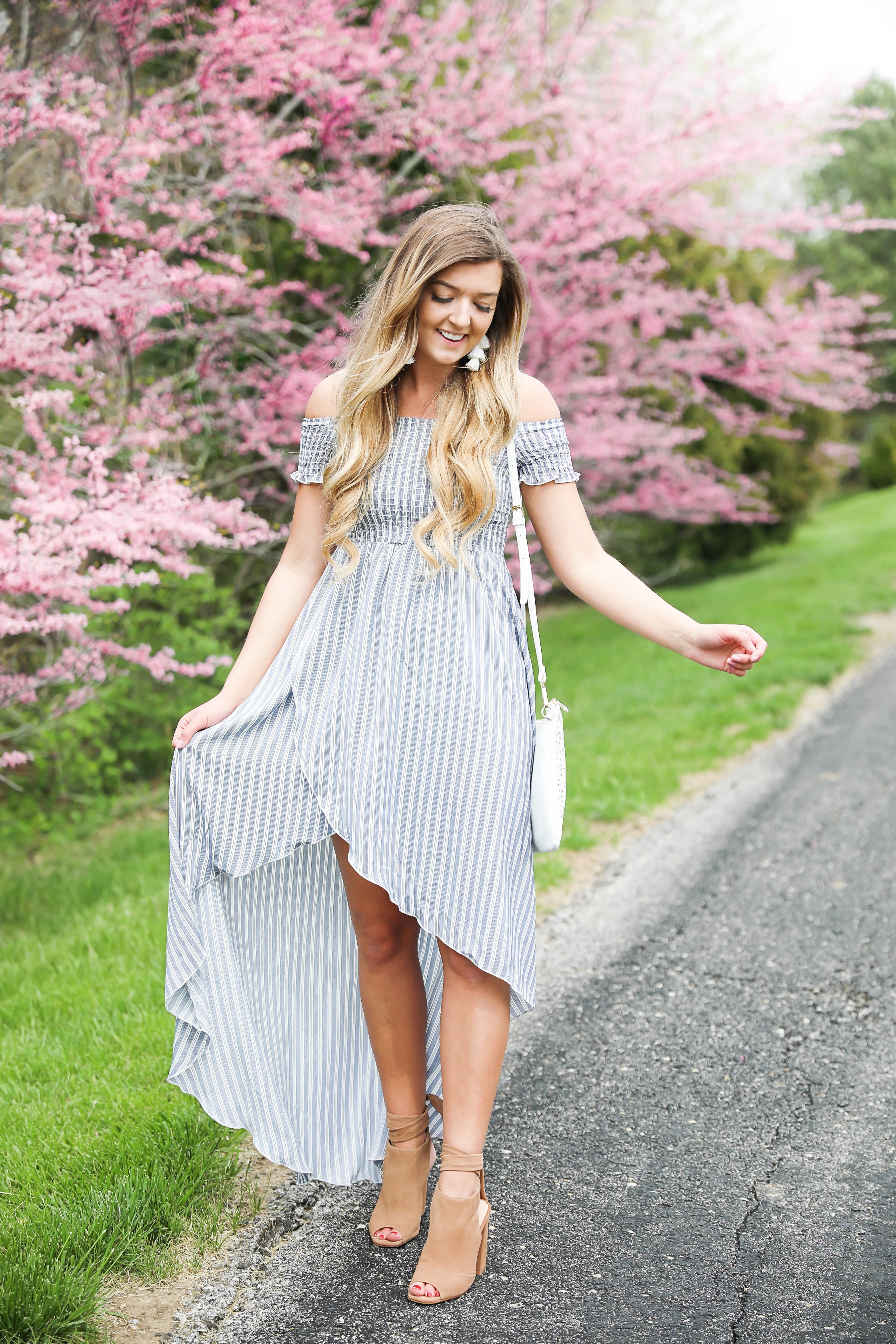 So at the end of yesterday's post I mentioned my allergies are killing me (I wrote it Sunday night). Well, I totally jinxed myself because I woke up Monday and felt so shitty. I had planned to run around 7:00 a.m. and hit snooze until 9:00 a.m. – which I am usually not the person to hit snooze more than twice. I even ended up napping for an hour because I just felt so run down! Now I am sitting here with a slight headache, allergies are the worst. At least I am not actually sick – but still! Are the spring allergies hitting anyone else?
I guess I can give you an example of how OUT OF IT my allergies are making me – this week I am going to a U2 concert with my whole family down in Oklahoma. Over the weekend I kept telling my boyfriend it was on Tuesday, then somehow Sunday through a conversation with my family I figured out it was actually on Monday. So Monday I woke up, showered, got all ready, packed, got in my car, and tried to get ahold of my sister to tell her I was coming to pick her up. On the way to get gas I called my mom and said, "are you guys on the road yet?" she replied "um, no? What?" and she proceeded to tell me the concert is WEDNESDAY. So I was completely off… I started laughing so hard at myself that I had tears running down my face! How did I manage to do that?! I did the drive of shame back home and just sat in my car for awhile trying to pull myself together.
Hopefully these allergies go away soon so my head can be on straight…
Shop this look + more high-low dresses!

xoxo,
Lauren Emily Lindmark
Copyright © 2018 dailydoseofcharm.com