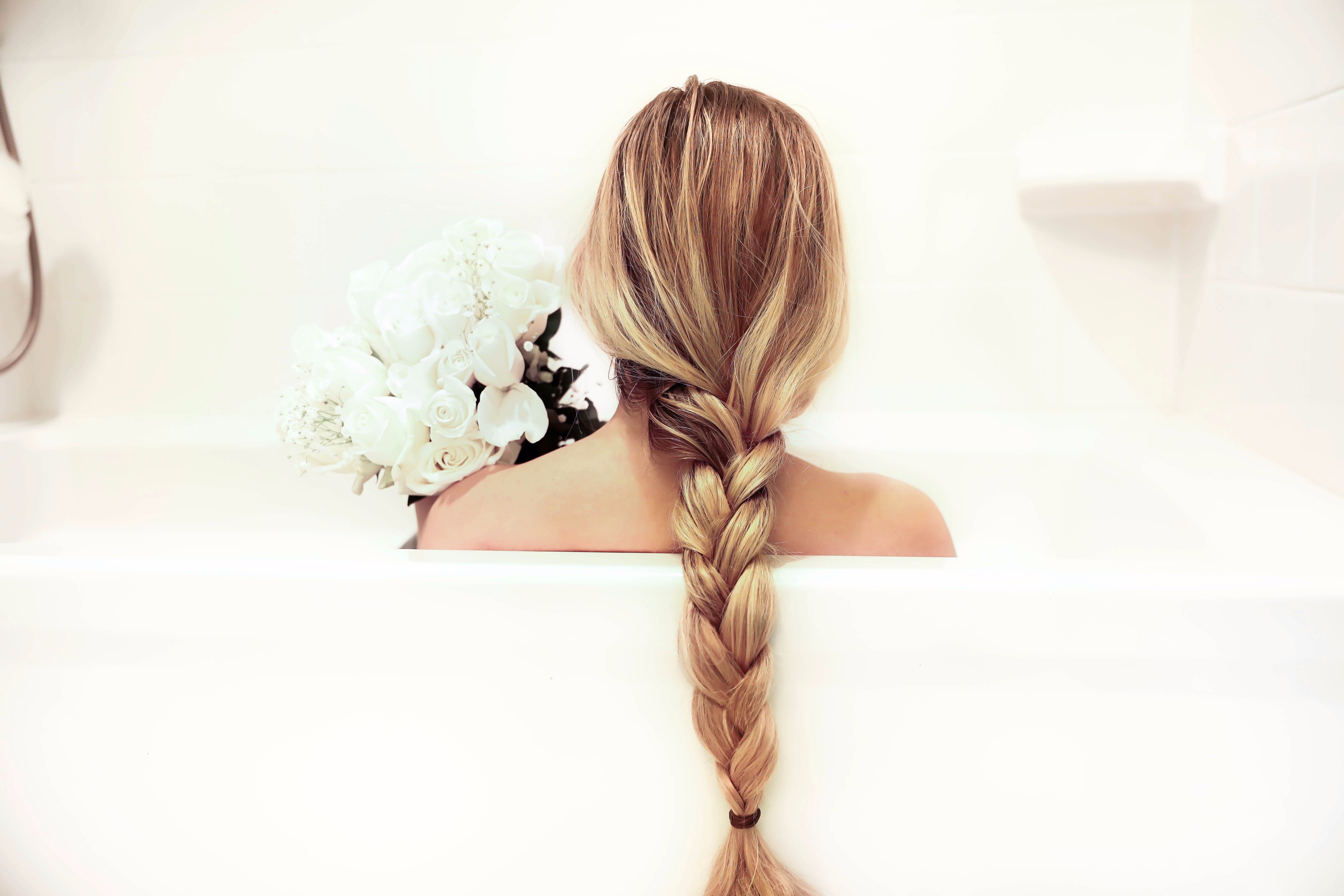 What I do to Unwind | Relaxation Tips
After my breakup my mom sent me a podcast by The Mindful Kind about self-care after breakups (episode #55 if anyone is wondering, it's only 8 minutes and great for anyone going through something). It made me realize that even in my relationship when I was "happiest" I wasn't doing as much for myself anymore! Even the simplest things like wrapping up in a warm bed with a face mask at the end of the day, I had lost those little things in my life. For the record, I am not saying it was because of my relationship, however, this period of my life has given me a lot of time to prioritize myself and get back to doing what makes me happy.
There are a lot of things one can do to prioritize ourselves, I have gotten a lot healthier, worked out, taken my dogs on more walks – but I want to specifically talk about what I do to unwind! One of the best things we can do for ourselves is just take some time to relax and do things for yourself that create a calm space! Leave a comment with any of your suggestions!
Listen to podcasts.
Technically all of the following tips can be done at the same time as this! I have become addicted to podcasts lately. I listen to all kinds, comedy, mystery, self-help! They are all amazing and give me the time to just sit and listen.
Take a bubble bath.
This one is an obvious relaxation tip, but when was the last time you took a bath to really unwind. Light some candles, use a bath bomb, and just take the time to soak in life.
Face masks, face masks, face masks!
This is something else I hadn't done for myself is sooo long. Face masks are the best and it's so fun to try new ones!
Cook or Bake.
If you are a frantic baker then this may not be for you, but I love to take the time and actually make long recipes every once in awhile! Pour yourself some wine and really make it a whole activity!
Organize something.
Weirdly enough this is unwinding to me. Ending the day with a clean space is a good way to relax your mind, so although sometimes the task itself isn't "relaxing," it helps me unwind!
Read your favorite blogs.
Okay so you are obviously reading a blog right now, but if you aren't a regular blog reader I totally recommend it! It's one of my favorite parts of my day when I make time for it. It is something I am trying to prioritize more!
Curl up in a freshly made bed with a book or a movie.
Another obvious tip, but sometimes when I am watching TV at the end of the day I end up multi-tasking and not really relaxing. Taking the time to really just focus on a TV show or movie you have been wanting to watch is a good way to unwind.
Journal.
Lately I have been write things down to re-read when I am feeling stressed or overwhelmed. I look up quotes on Pinterest for inspiration. I really love it! I just do it in my phone, but I want to start using one of the millions of journals I buy haha!
xoxo,
Lauren Emily Lindmark
Copyright © 2017 dailydoseofcharm.com