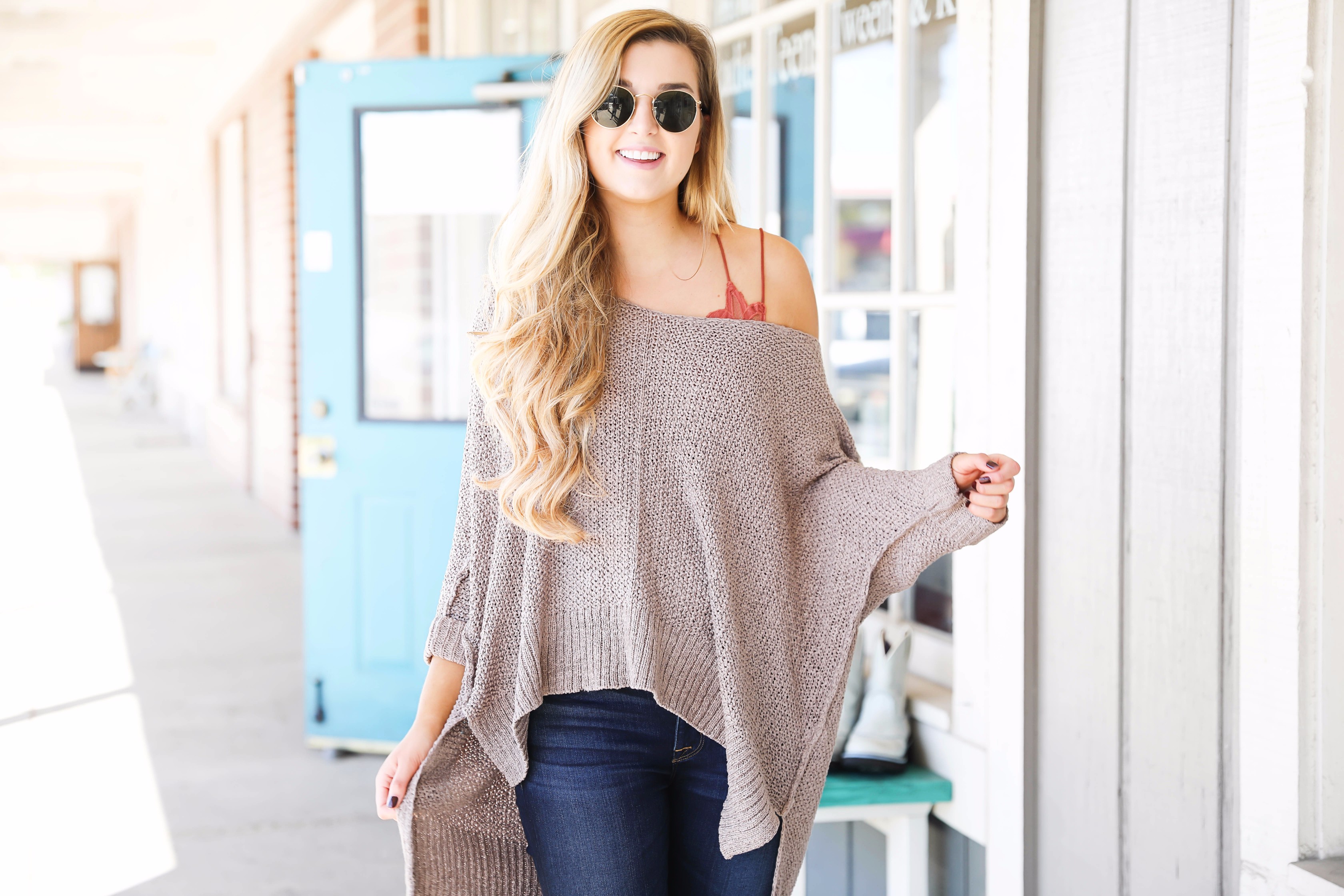 The Perfect Slouchy Sweater for Bralettes | OOTD
If I had a dollar for every time I fell in love with a sweater I would be a millionaire…seriously look through my blog! I am pretty sure I call every sweater "perfect" haha! I really do have high standards when it comes to sweaters though, so the ones I share on my blog are perfect to me 😉 I am really excited to share this one with you all! I just got it in the mail the other day and I was quick to wear it and shoot it so I can show it to show it off!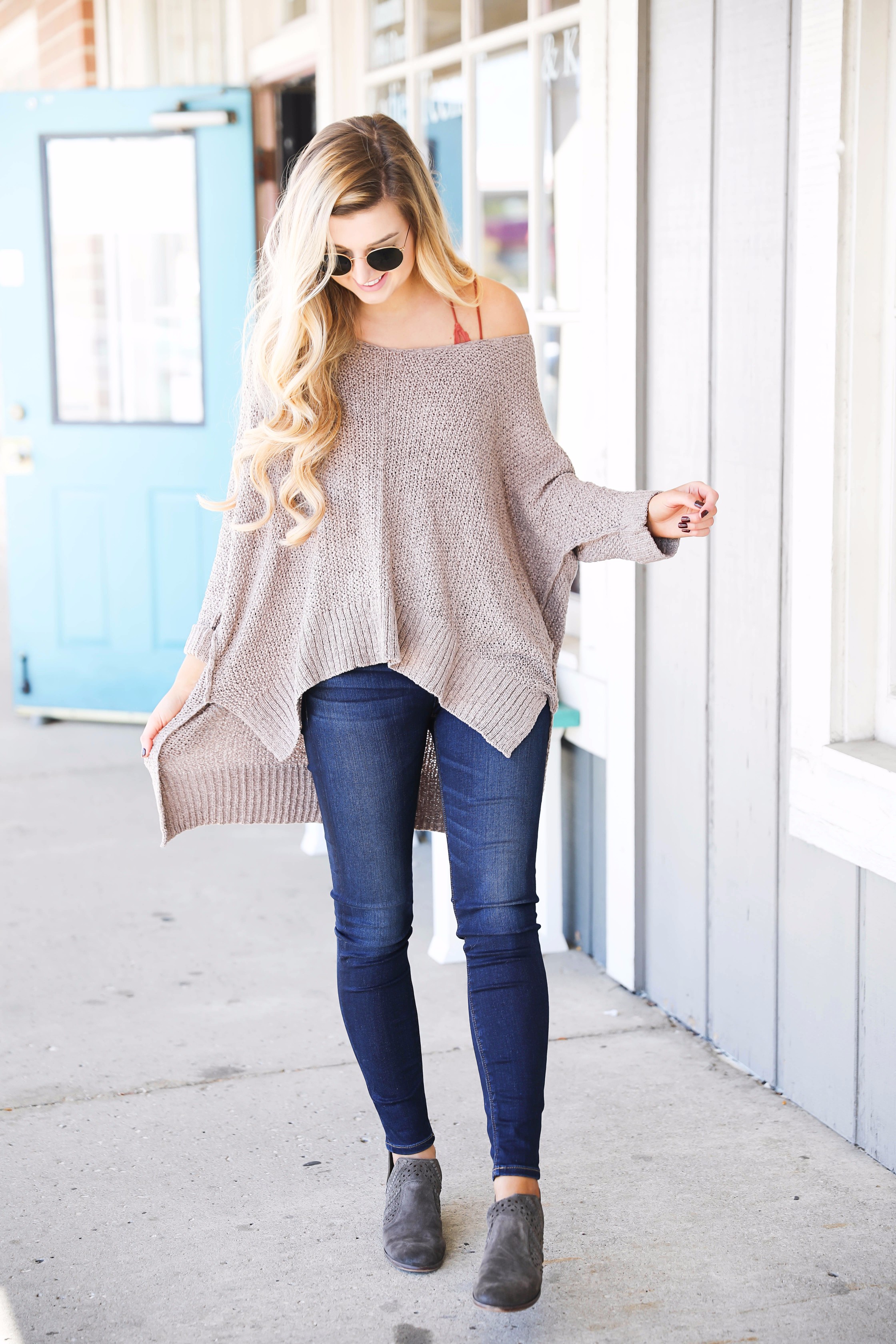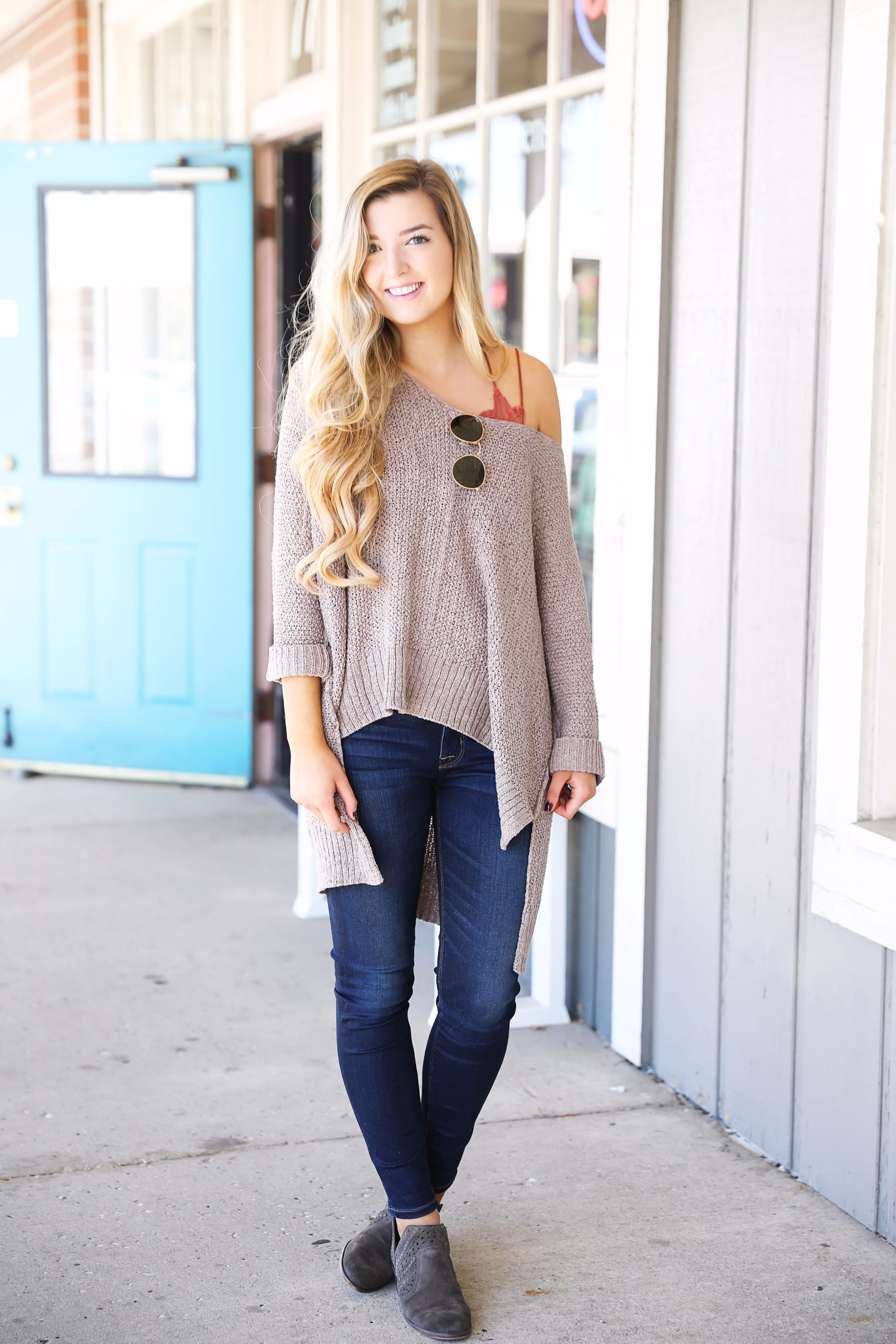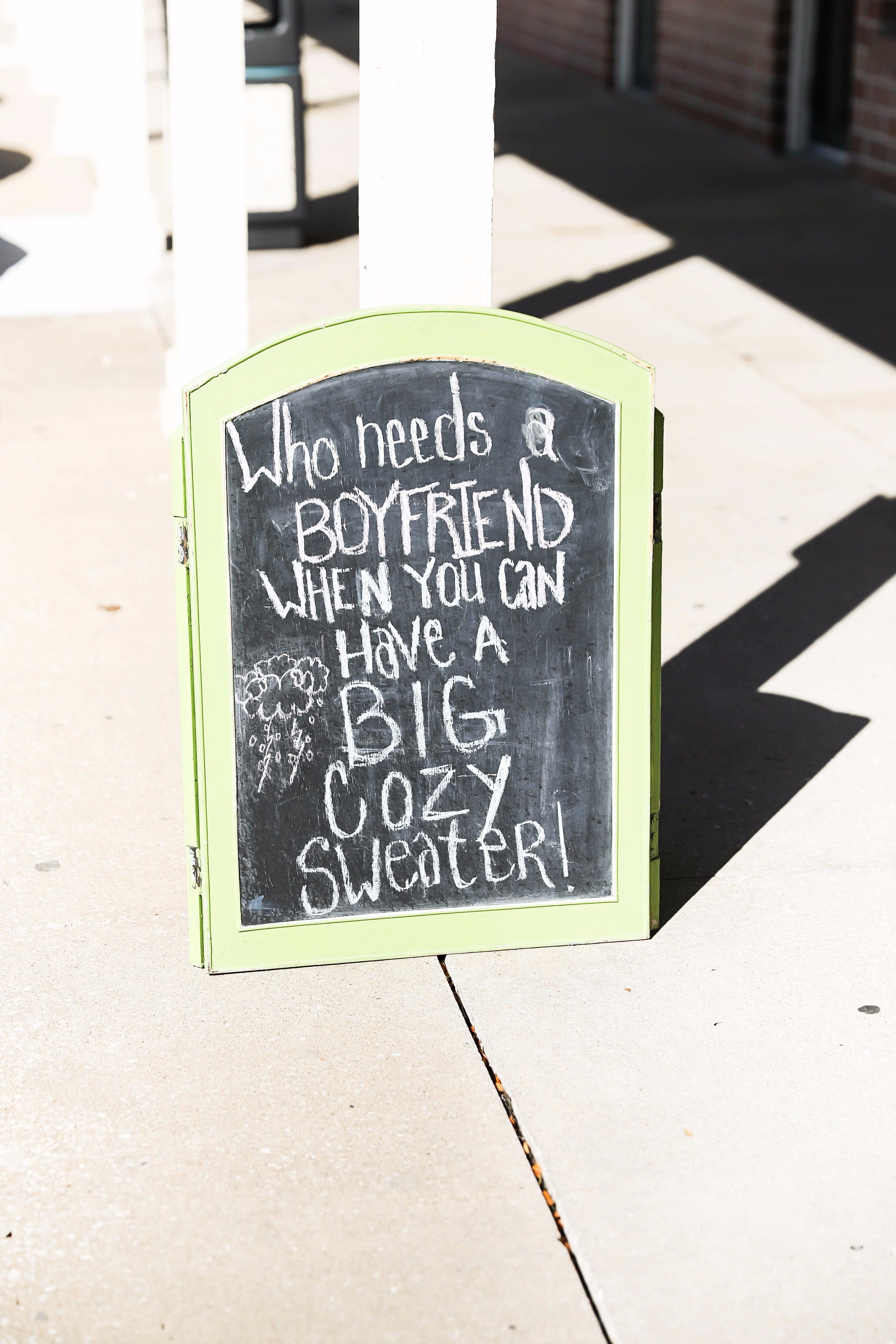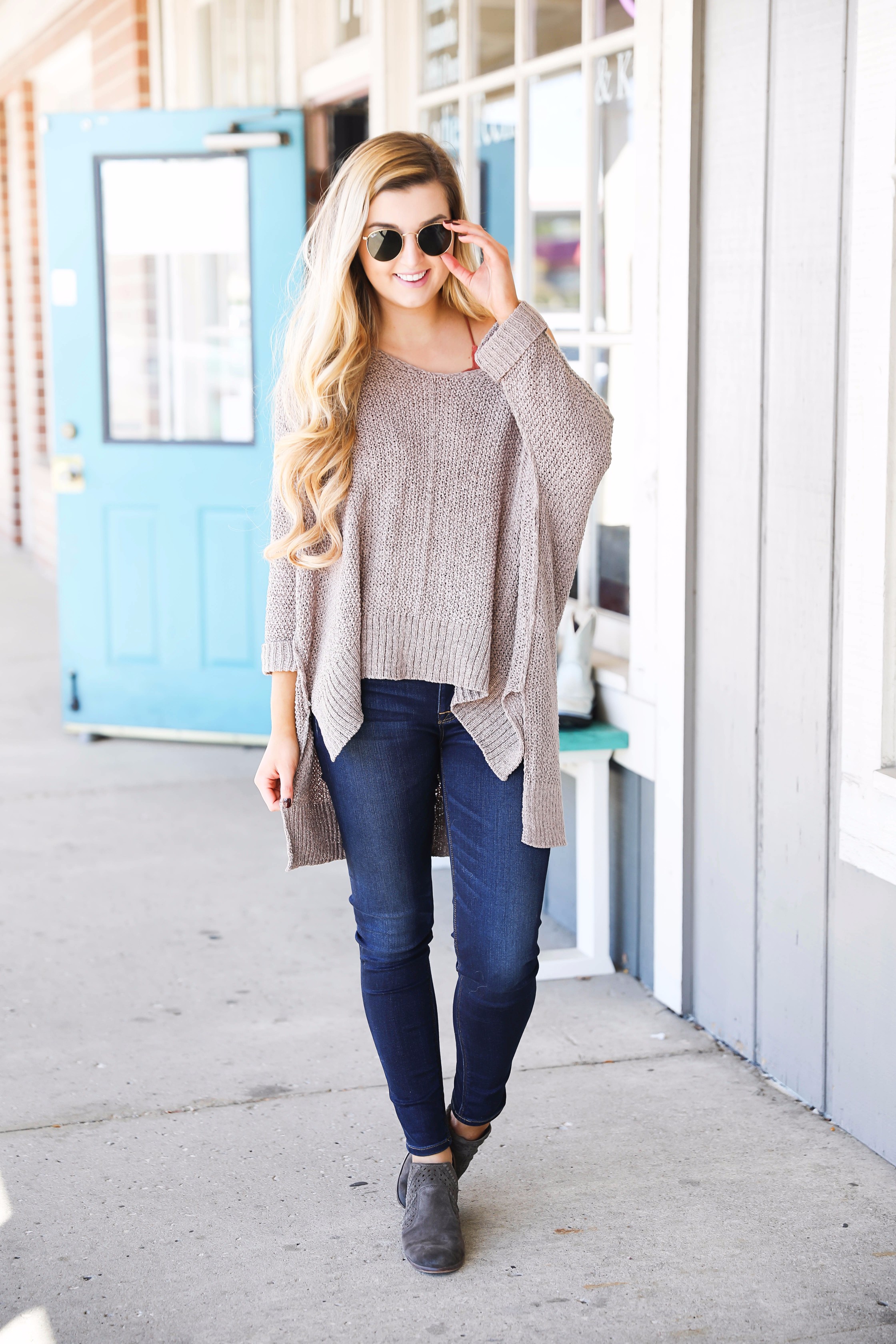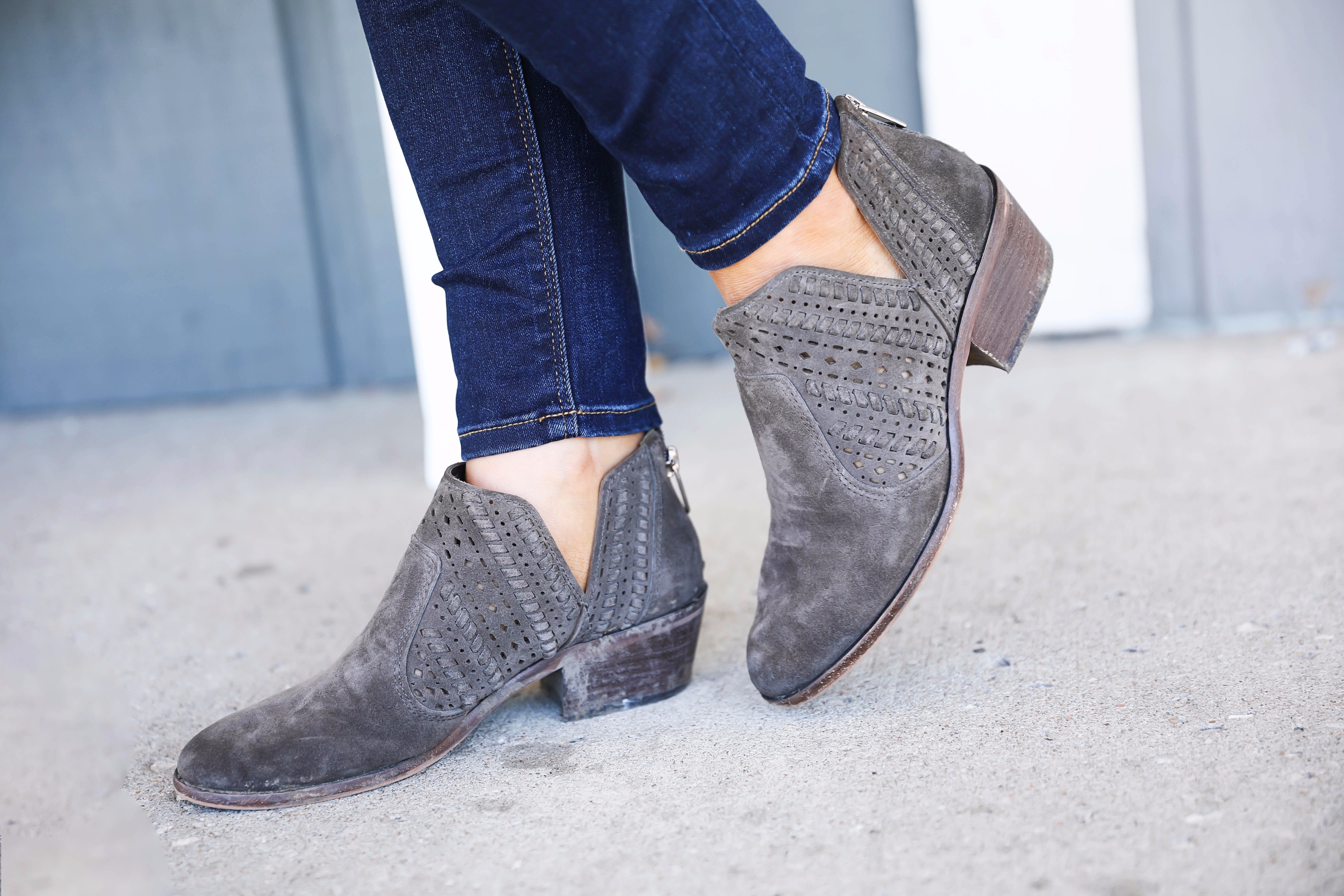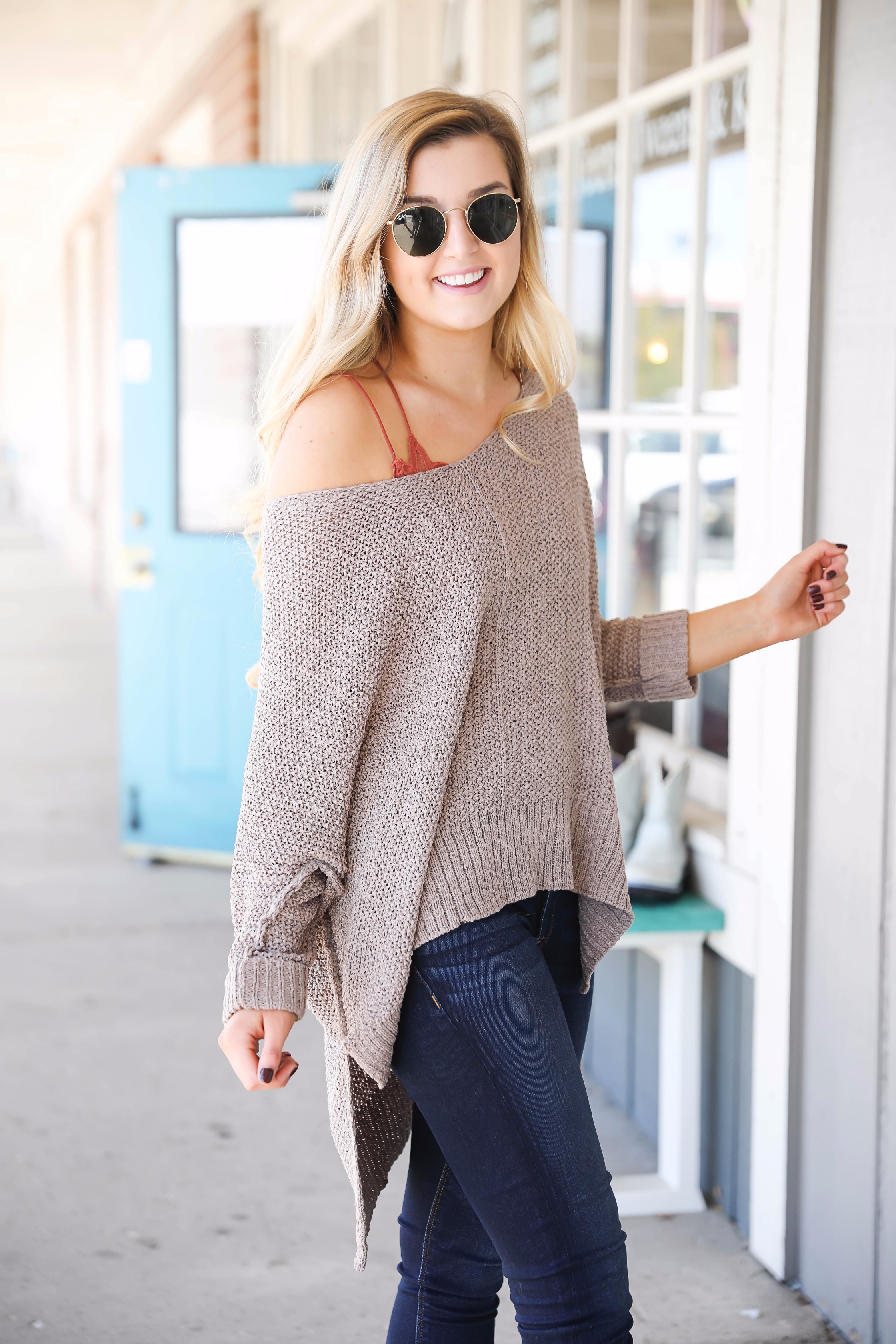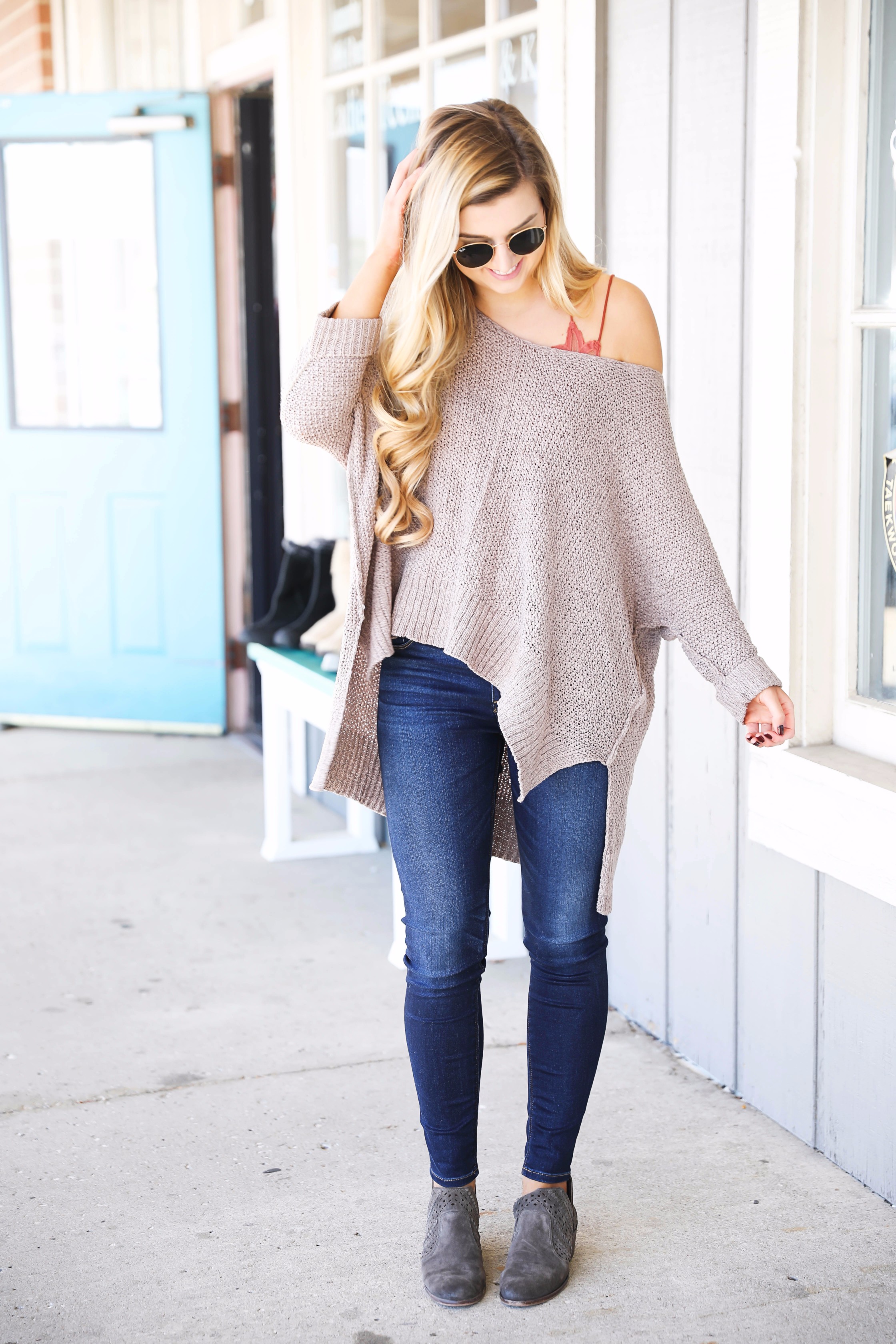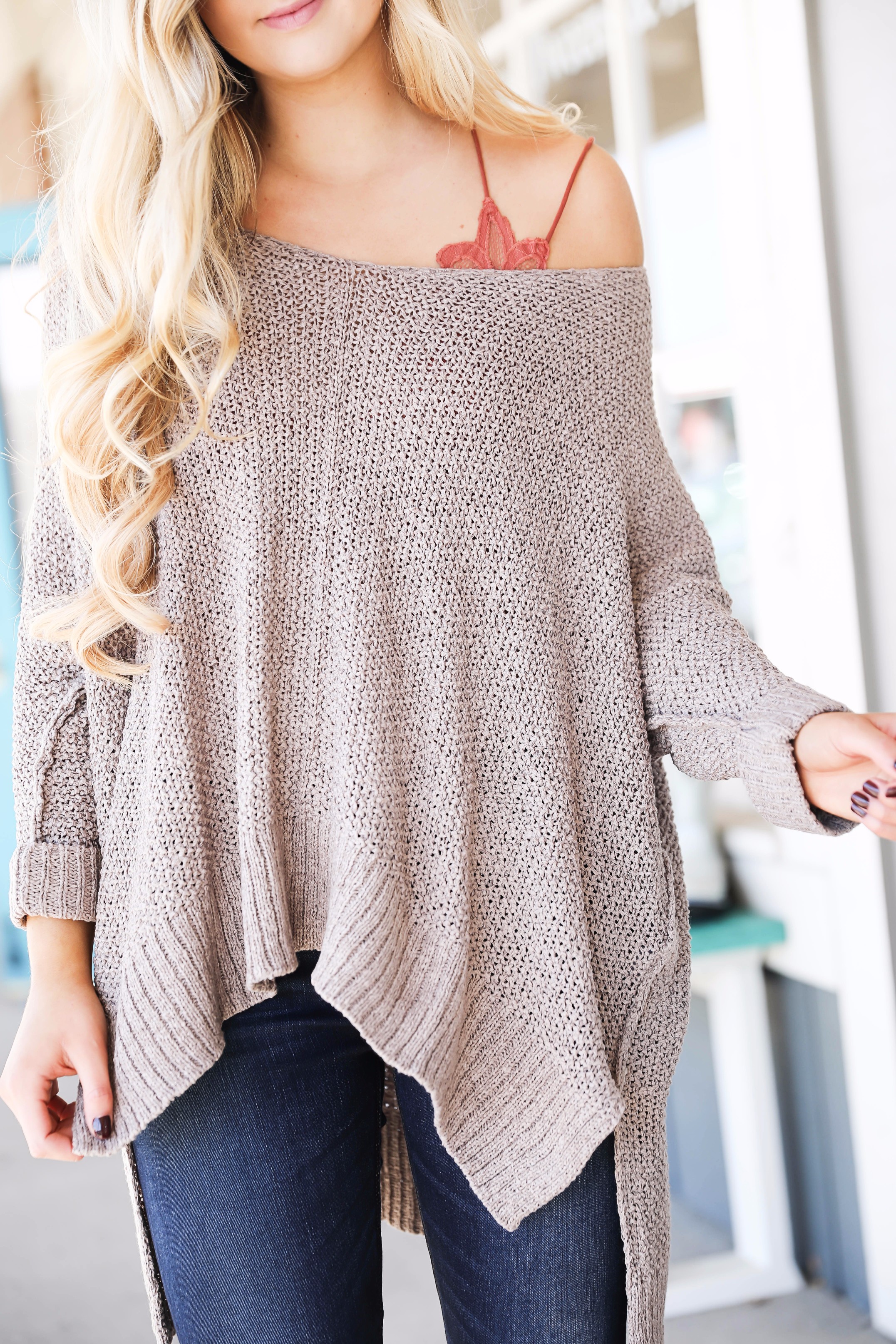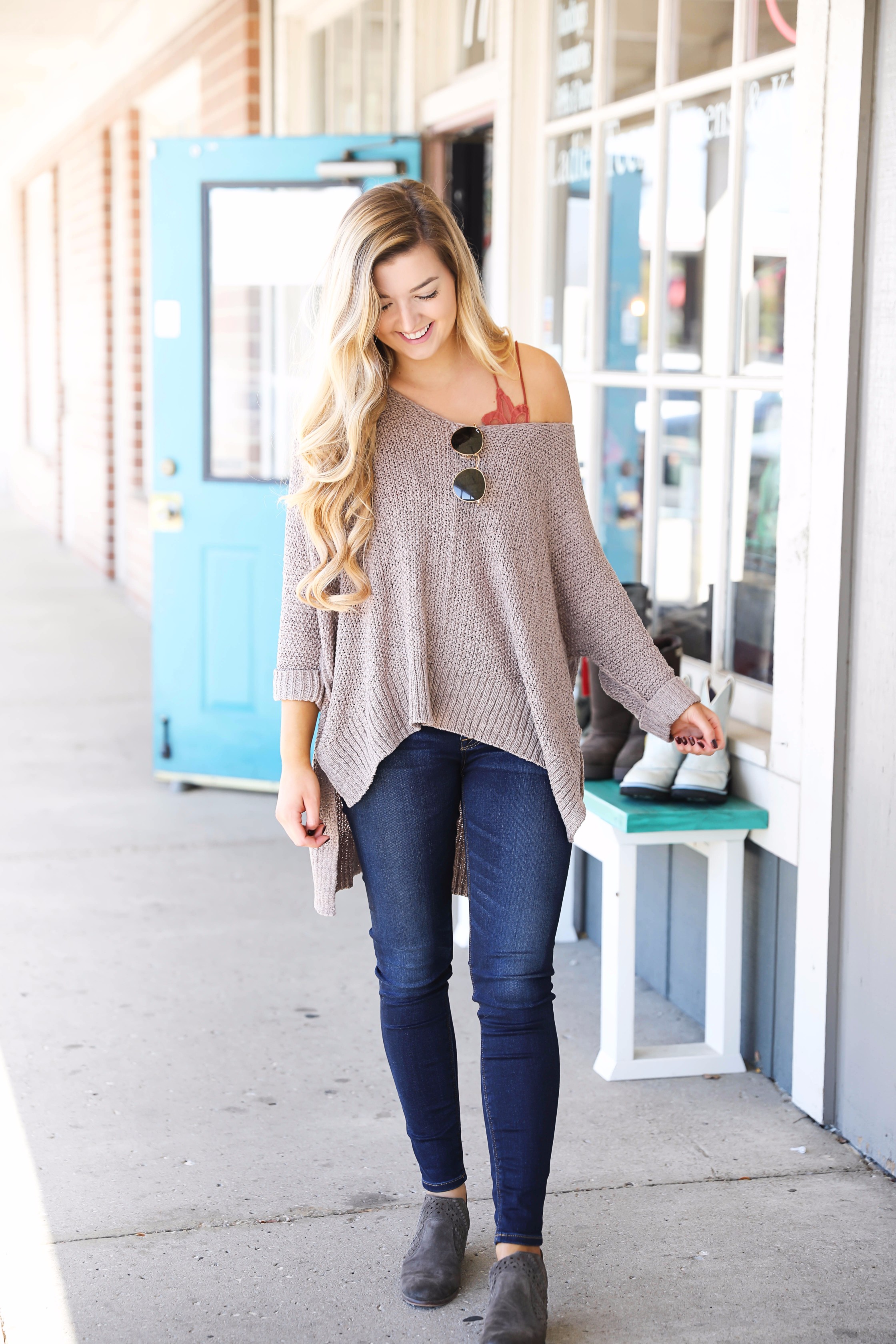 | Slouchy Sweater in the color mocha (only $52 and also comes in charcoal — black — burgundy) | Dark Wash Jeans | Bralette (only $38 and comes in 8 colors) | Booties (10% off right now) | Sunglasses |
How cute/funny is that quote?! My mom and I were shooting this outfit I wore yesterday outside of some little boutiques in my hometown and a store had that sign out haha! It is very true, sweaters>boyfriends. ESPECIALLY this sweater! I have been searching high and low for cute slouchy sweaters that I can wear with my favorite free people bralettes. My mom told me about this store called Vici Collection recently and I have been loving their clothes, but I hadn't ordered anything yet. So when I found these sweaters the other day I was really excited and finally placed an order! It comes in four colors too!
These bralettes have been on every blogger's Instagram feed lately, but rightfully so! They are adorable! I bought this copper color and the white. I want to find even more sweaters to wear them with, but then again if I do then I may end up wearing these bras everyday haha! I talked about how amazing these jeans are in this post, so if you are interested in hearing about my FAVORITE jeans you can check that out there!
I am really excited about this weekend! We are going to my grandpa's farm for his birthday and it is always the highlight of the fall! I will fill you all in more during tomorrow's post!
xoxo,
Lauren Emily Lindmark
Copyright © 2017 dailydoseofcharm.com