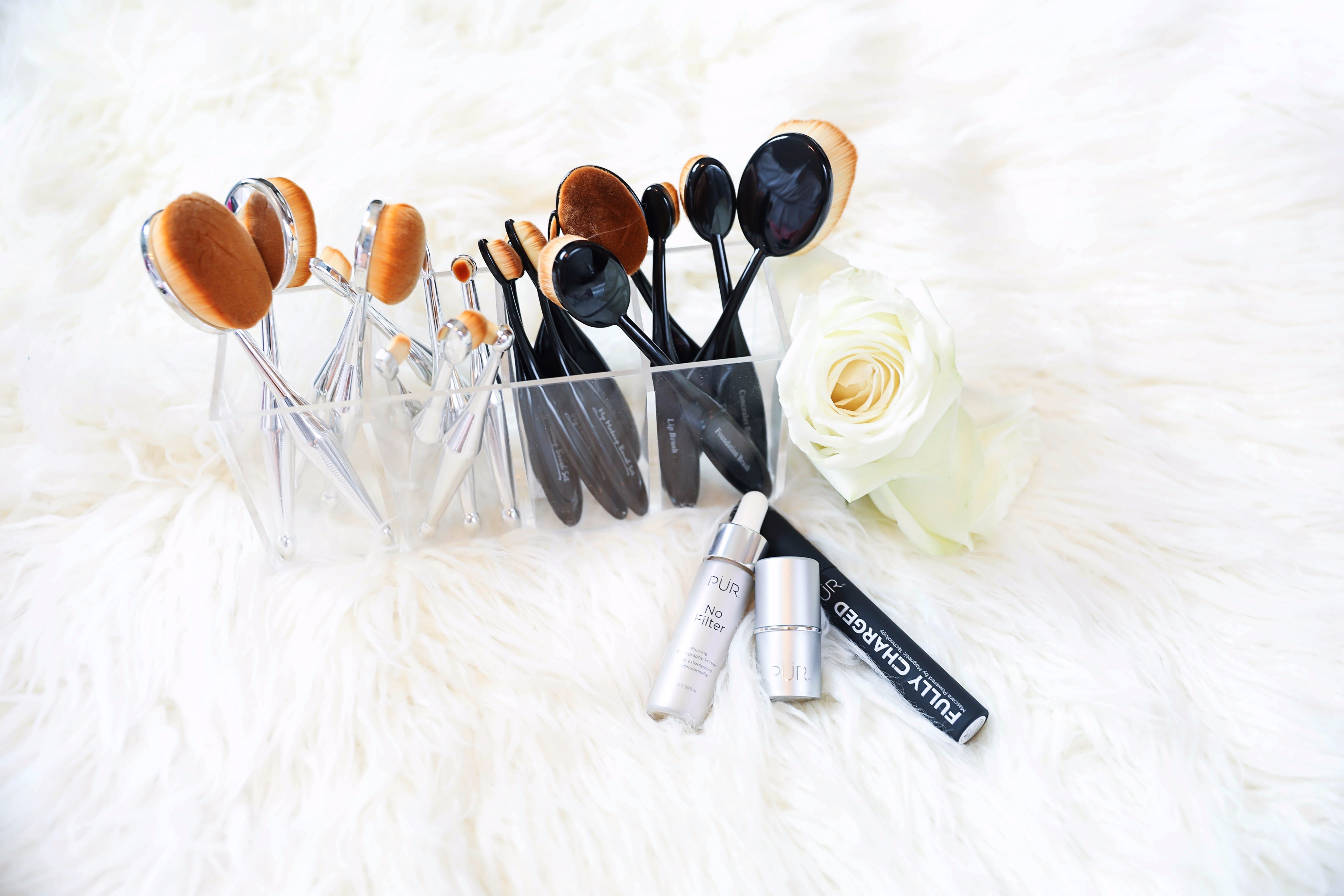 Current Beauty Favorites | October 2017
Wahoo a beauty favorites post! It has been a hot second since I have done one of these, but I love reading other blogger's beauty favorites because it's fun to find new products from other people. Recently I had a few companies send me some fun products and since I ended up loving them I wanted to share them within this post to show my love! Other than the makeup brushes and Pür goodies everything else is purchased by me. Keep reading for details!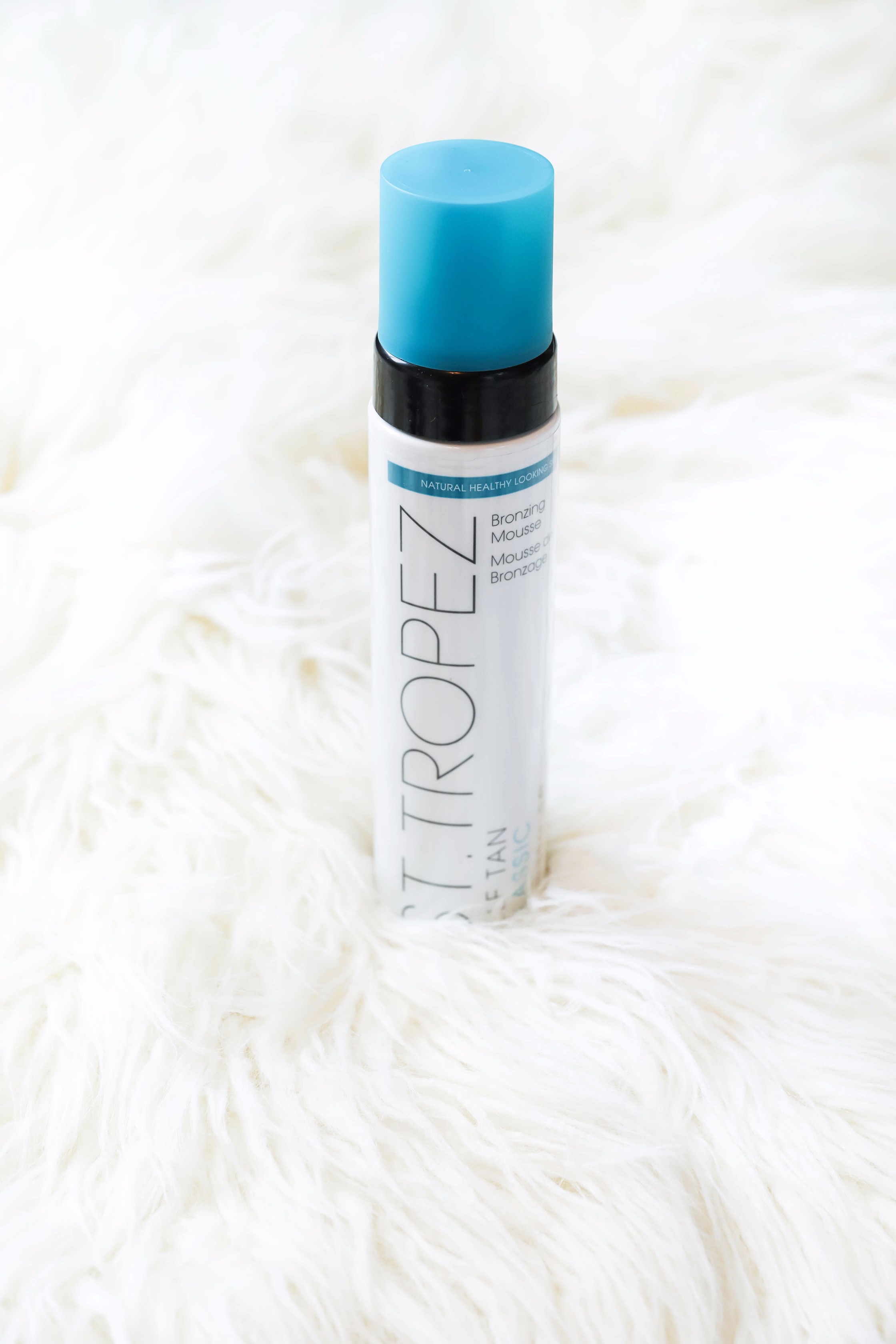 1. St. Tropez Classic Self Tanner
Purchase St. Tropez Tanner here!
I have talked about this on my blog a million times, but I still get questions about what I use to tan so I wanted to put it in an official beauty post! I have been using this tanner for almost a year and have never switched to anything else sense. It is a bit pricey, but the bottle lasts awhile and I would rather pay a bit more for a good tan rather than one that looks orange. I also buy the St. Tropez tanning gloves, the double sided are the best, but the one sided are still good. I usually get a new glove every time I buy a new bottle!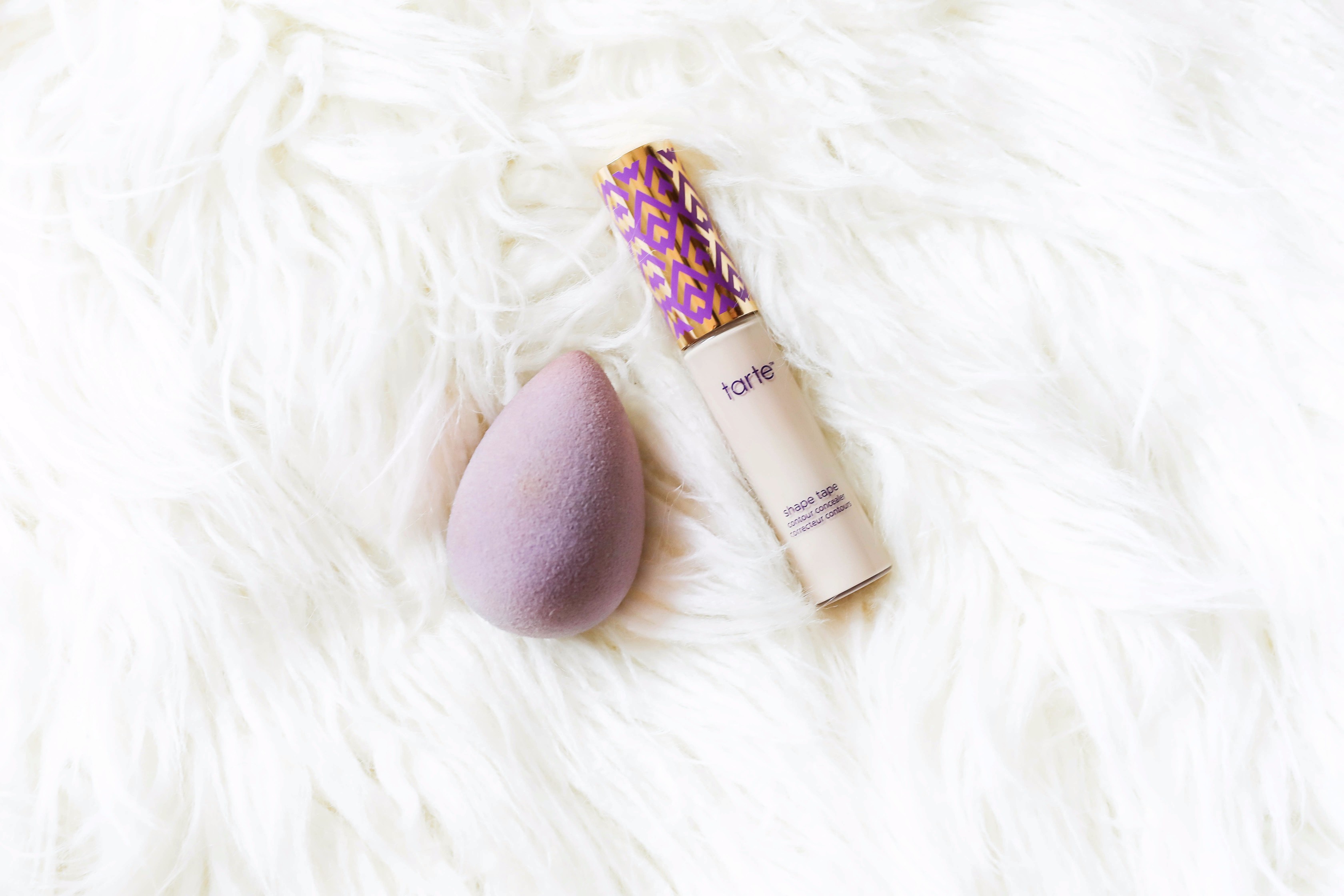 2. Tarte Shape Tape & Beauty Blenders
Buy the Tarte Shape Tape here!
Thanks to you guys I have been using the Tarte Shape Tape recently and love it! About a month ago I posted on my Instagram Story asking for your favorite concealer recommendations and this one was by far the most popular one messaged to me. It's definitely thick, but lasts awhile which I love!
I just washed my beauty blender yesterday and I couldn't believe how dirty it was! You couldn't even tell it was purple anymore. I use the Beauty Blender brand wash and it works amazing! However, I am sure you can also use baby shampoo too – I just haven't tried it. The beauty blenders I linked above come with the wash I have! Anyways, beauty blenders really are a game changer! I waited so long to finally get one, but last Christmas Santa put one in my stocking and I have been hooked ever since. I recommend the actual ones and not the knock-offs.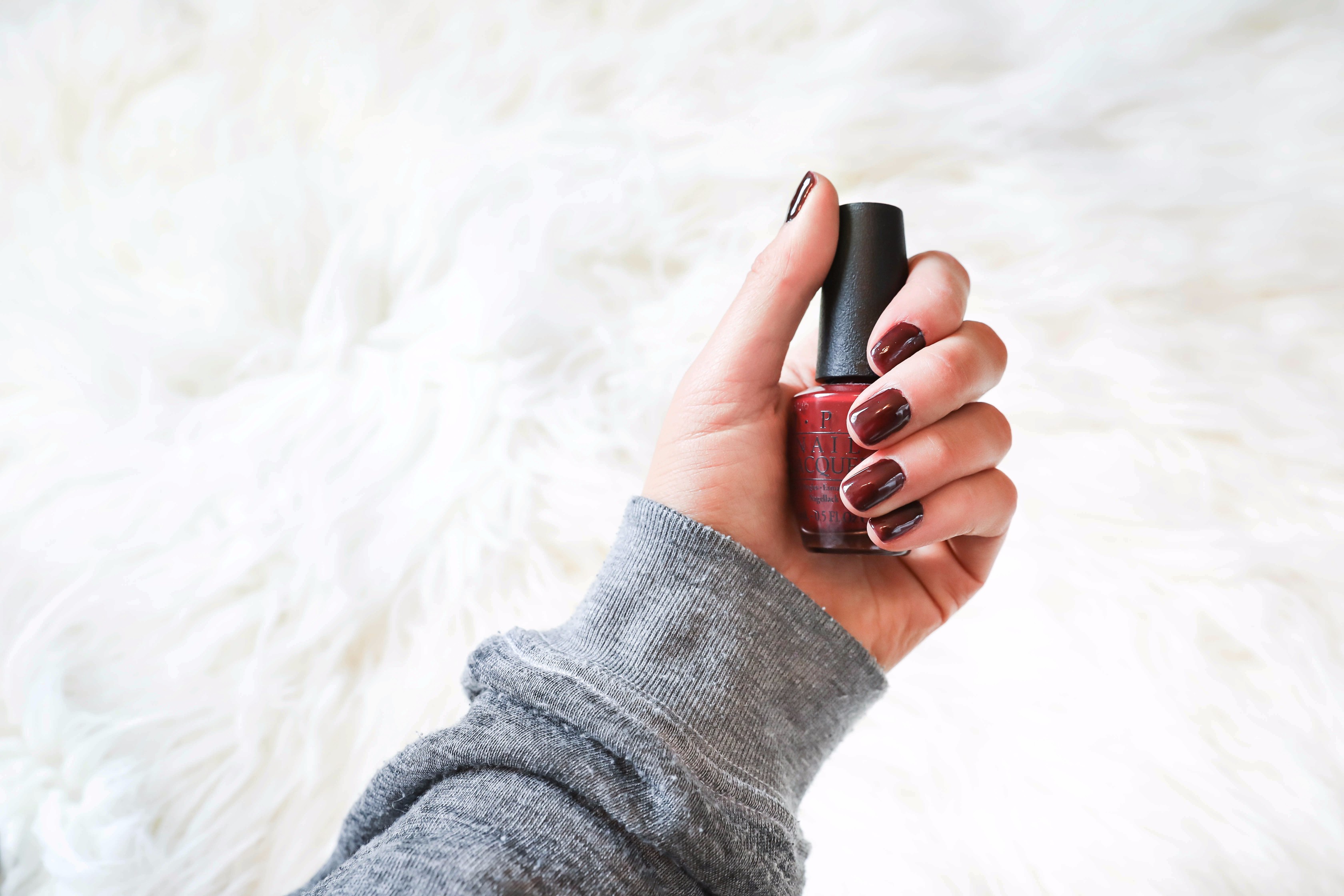 3. Dark Nail Polish for Fall
Buy OPI "Got the Blues for Red" here!
This is my first official dark manicure that I have done for fall and I am in fall heaven! This color is just too cute! I love any dark "red wine" color for fall and also love taupes/browns/greys!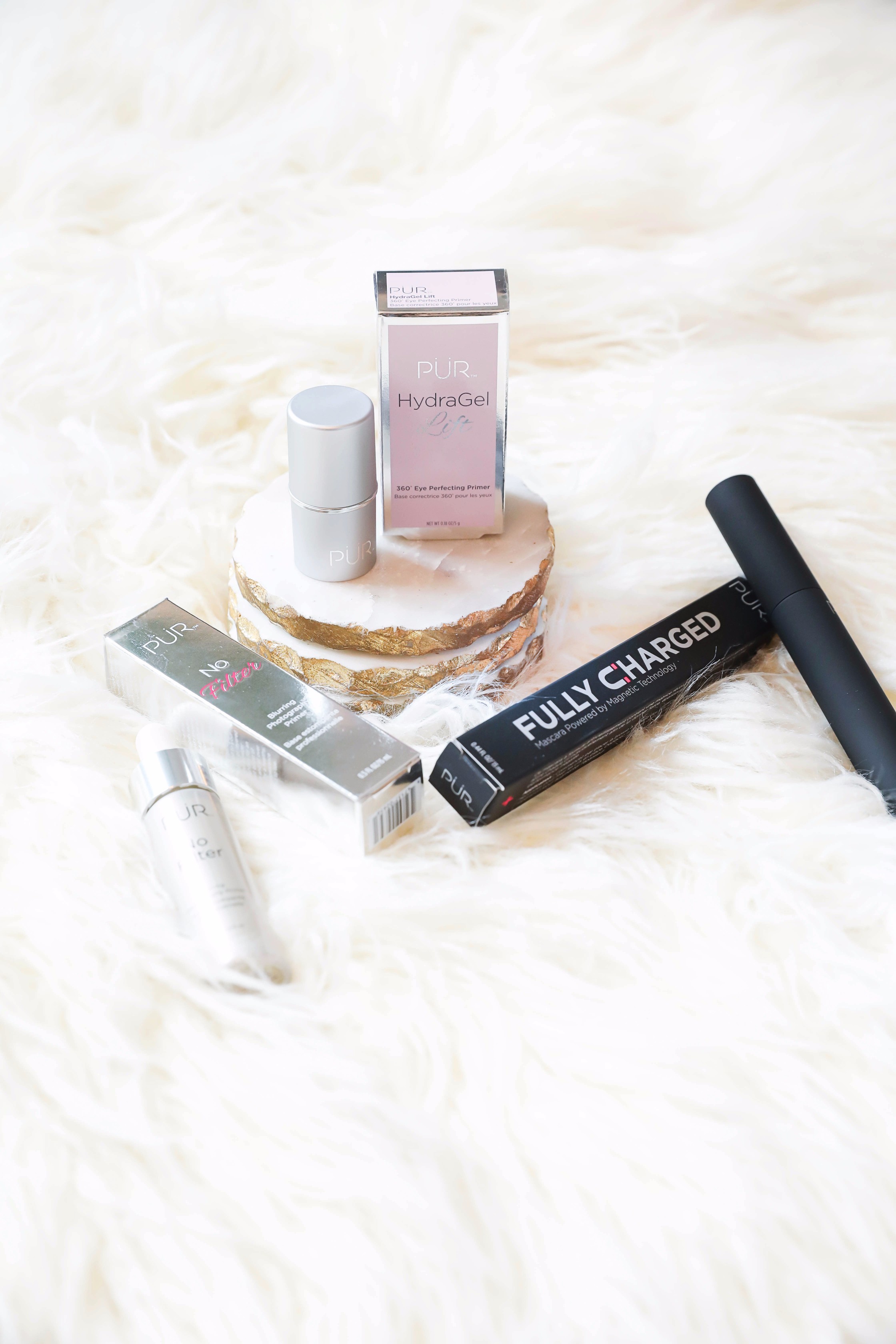 4. Pür Goodies (c/o)
Buy the Pür No Filter Blurring Photography Primer here!
Buy the Pür HydraGel Lift 360º Eye Perfecting Primer here!
Buy the Pür Fully Charged Mascara here!
At the beginning of September I worked with Ulta to promote their "21 Days of Beauty" event and they gave me a gift card to buy a few things. One of those things I purchased was the  Pür No Filter Blurring Photography Primer. I tried it out and loved it! It made my skin so glowy. Fast forward a few weeks and Pür actually reached out and wanted to send me some more of their products! I was really excited to receive all these and I am so thankful for wonderful brands like Pür!
The Pür HydraGel Lift 360º Eye Perfecting Primer is also really awesome, it can be used under makeup or just by itself. It makes my under eyes really smooth and works perfectly with my Tarte concealer!
Finally, let's talk about the Pür Fully Charged Mascara. I have always been one to say, "drugstore mascara is fine, you don't have to 'splurge' " – however – whenever I try a nicer mascara I always question why I even say that! There is something about this mascara that really lifts your lashes. I just let the last of my eyelash extensions fall out and I was nervous my eyelashes would feel short, but I love them with this mascara!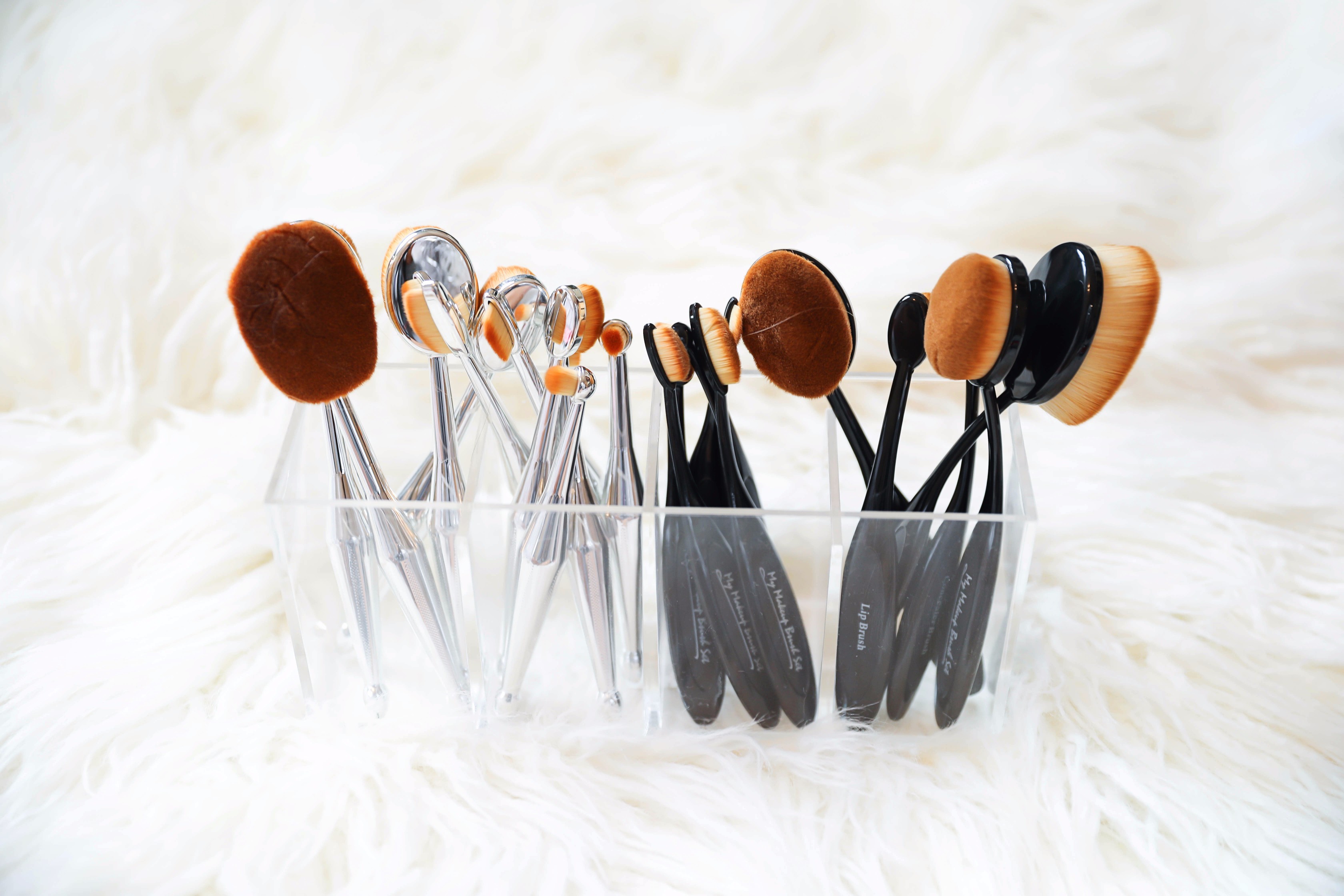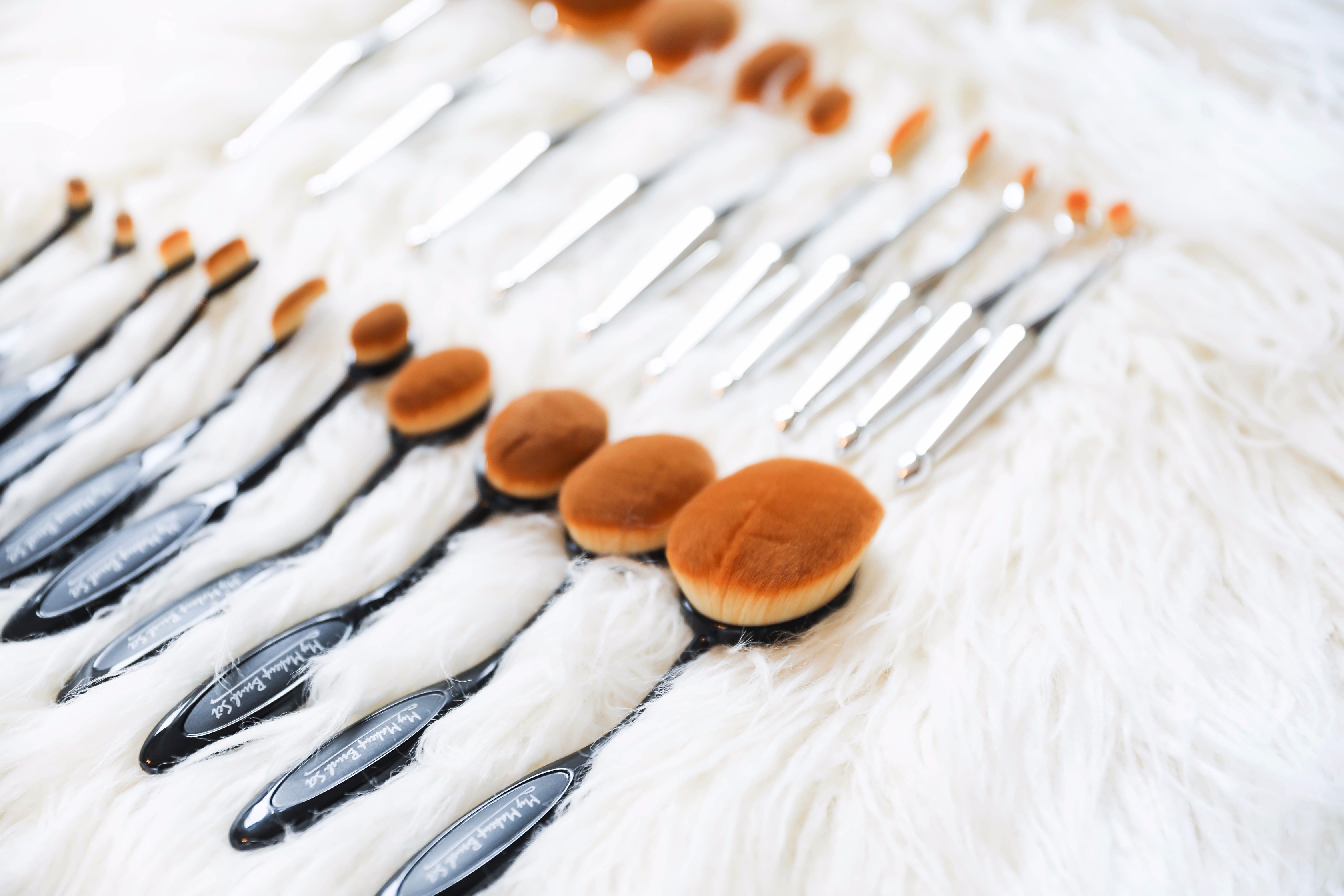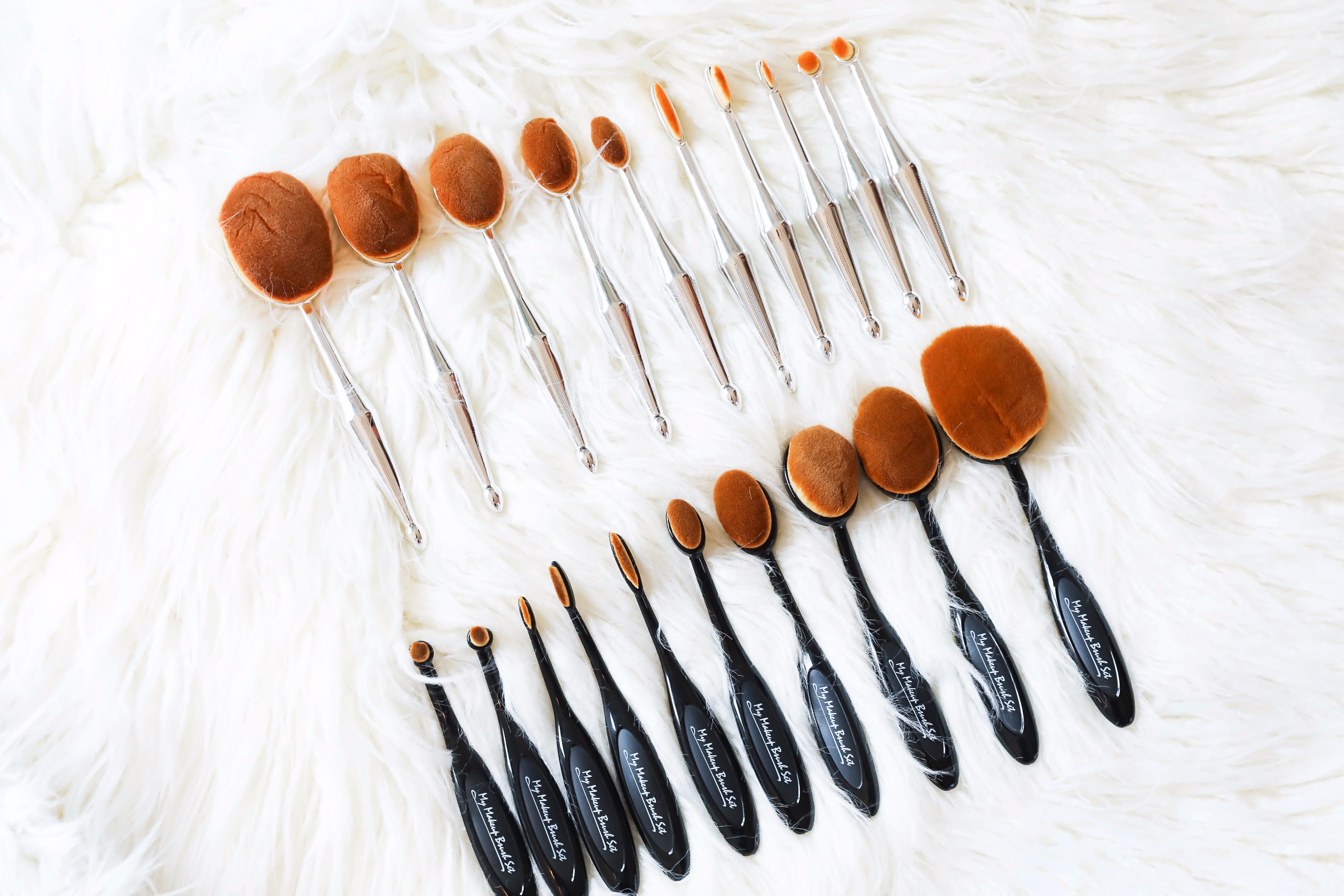 5. Oval Makeup Brush Sets (c/o)
Buy the Silver Brush Set here ($20)!
Buy the Black Brush Set here ($20)!
Get 10% off with code: SAVEWITHDAILYDOSEOFCHARM
The My Makeup Brush Set Team recently sent me these adorable makeup brushes and you guys – not only are they cute but they were MUCH needed. I still have the same makeup brushed from high school haha! I had just never upgraded because makeup brushes can be pricey. However, I was excited to work with this company because they brushes are adorable and affordable – win, win!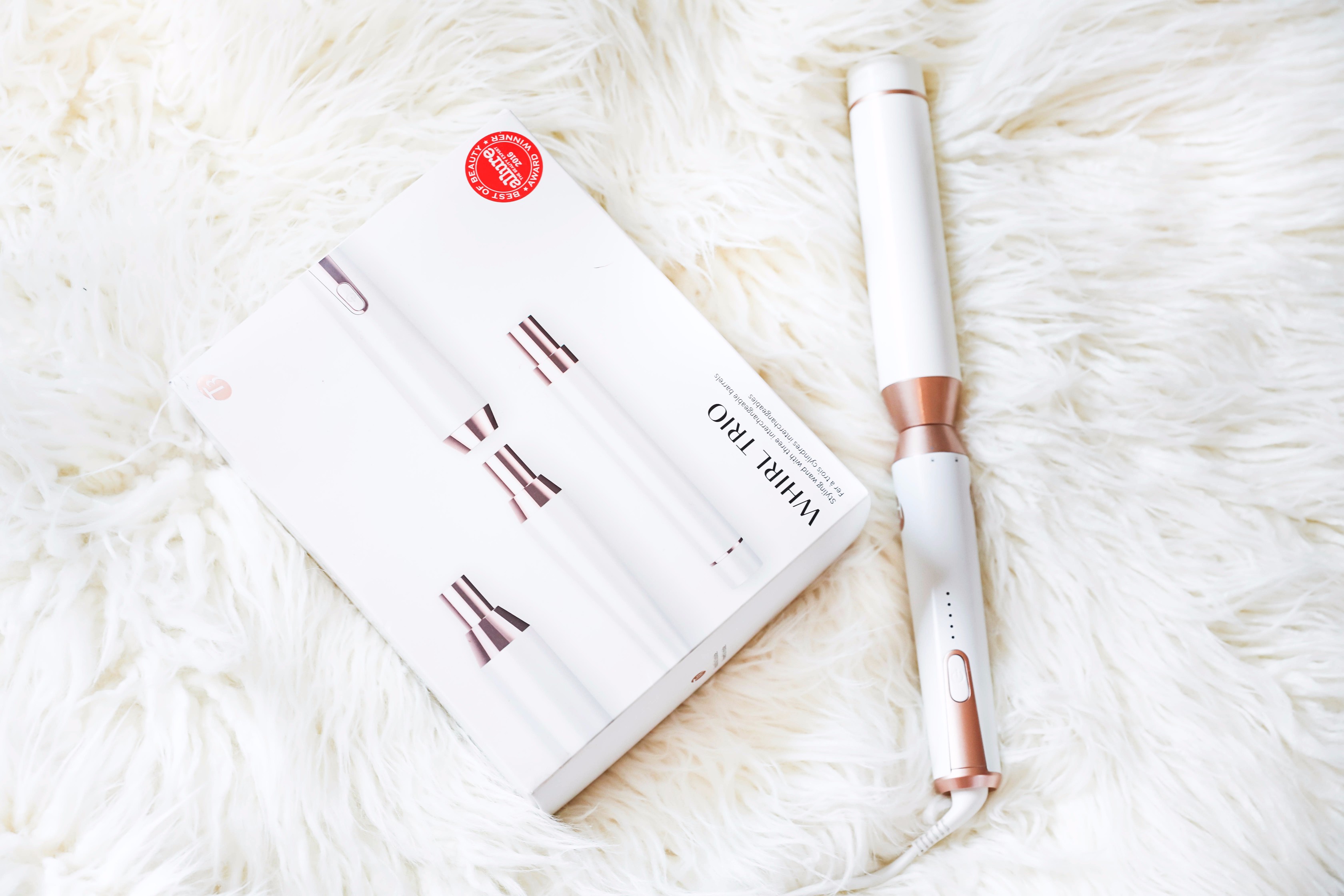 6. T3 Whirl Trio Curling Irons
Buy the T3 Whirl Trio Set here!
I got this set for Christmas last year, but honestly just started using it religiously! I use the largest barrel and it gives me these huge, luscious curls (like in these photos)! I love this set for three reasons: 1. it's amazing quality so it works great, 2. the barrels are interchangeable so it's like three curling irons in one, 3. it's white and rose gold which is freaking adorable haha!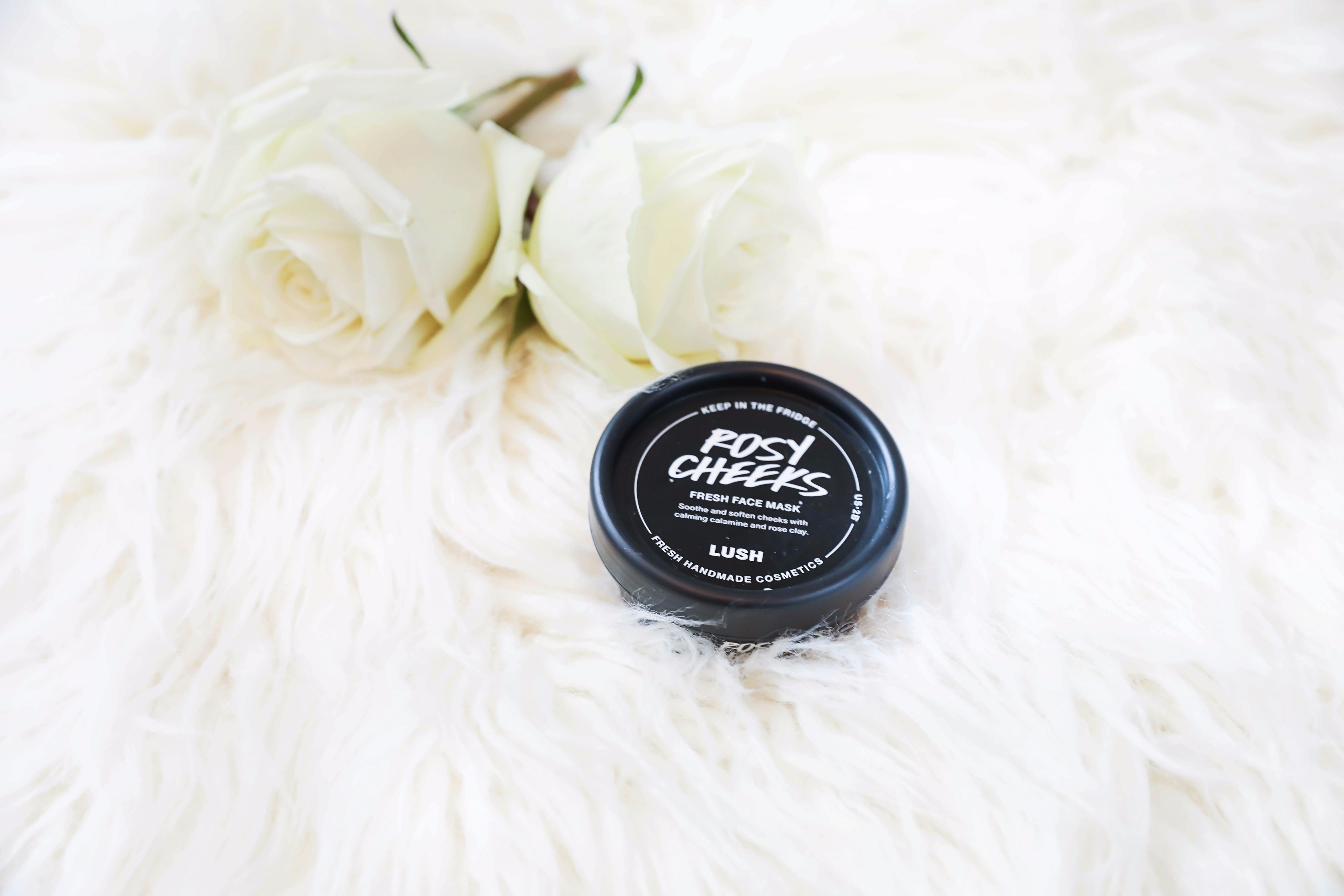 7. All Natural Face Masks
Buy the Lush Rosy Cheeks Face Mask here!
Okay so I said above everything is purchased by me other than the makeup brushes and Pür goodies, however, my mom actually bought me this mask! In fact, she bought me one about two weeks ago and I used it once and accidentally left it out overnight (it's supposed to be refrigerated so oops) then she went out and bought a new one! She is seriously the best! This face mask actually makes my skin really bright so it's my favorite to use! Don't worry, I put it back in the fridge after these photos 😉
xoxo,
Lauren Emily Lindmark
Copyright © 2017 dailydoseofcharm.com