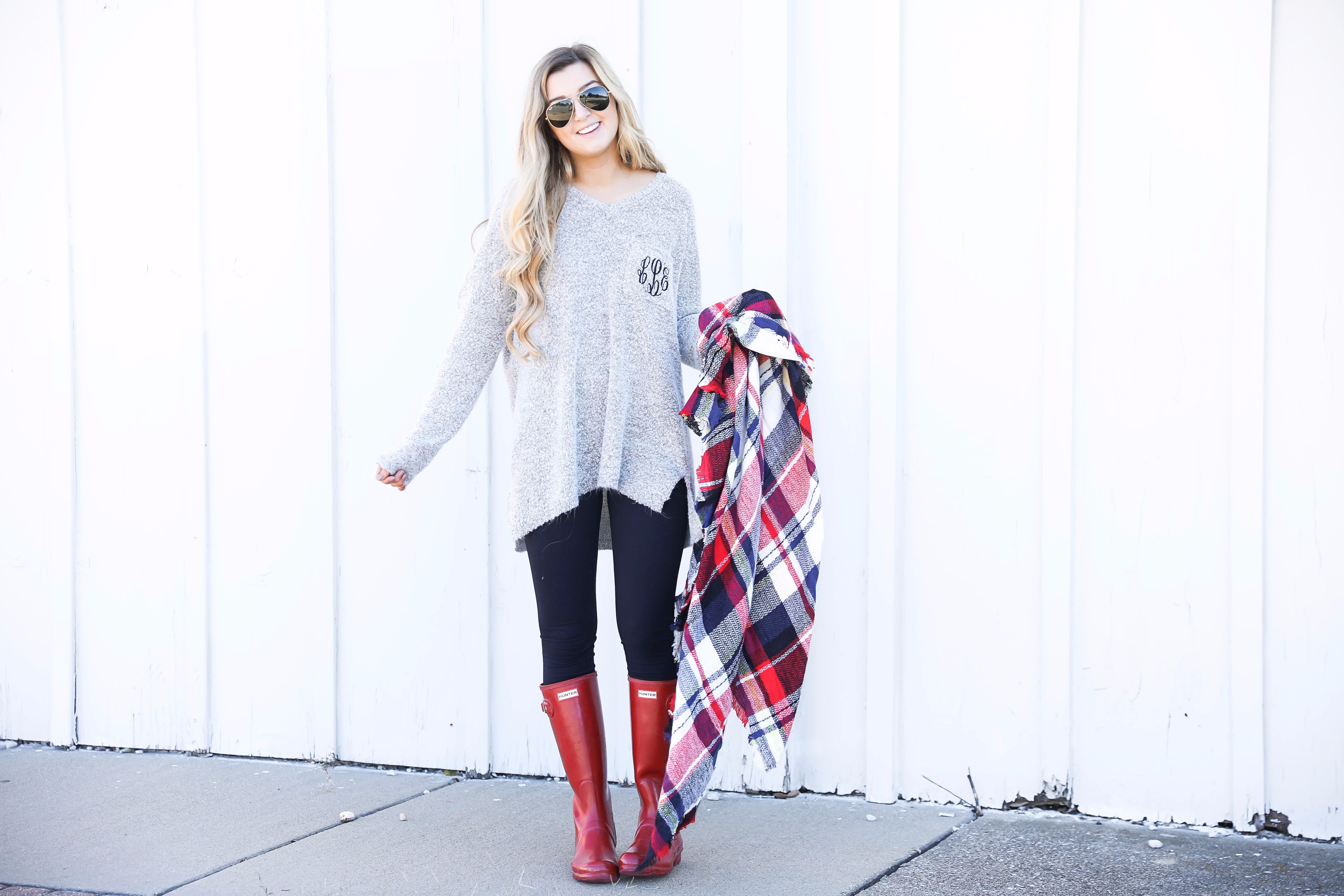 Monograms & Plaid for Fall | OOTD
Happy Tuesday y'all! This weekend was "fall break" for my sisters and all of my friends (I am currently taking all online classes so I technically don't have one). We spent the weekend at the lake and my grandpa's farm taking in the fall weather and, of course, eating a lot of junk food and binge watching Friends. I am somehow just now getting into this show so I made my friends Mariah and Emily only watch that this weekend haha! They didn't mind though 🙂 Anyways, because of the long weekend I didn't post yesterday, but I am super excited about this week's posts so stay tuned for some fall fun!
I wore this monogrammed boyfriend sweater to the pumpkin patch the other day and got so many compliments! I posted a few Instagram Stories in it and the DMs started rolling in asking where I got it and where other people could buy it! Now I am finally getting around to posting it on my blog to share with you all. This sweater is definitely one I have been wearing non-stop and will continue to obsess over all fall and winter!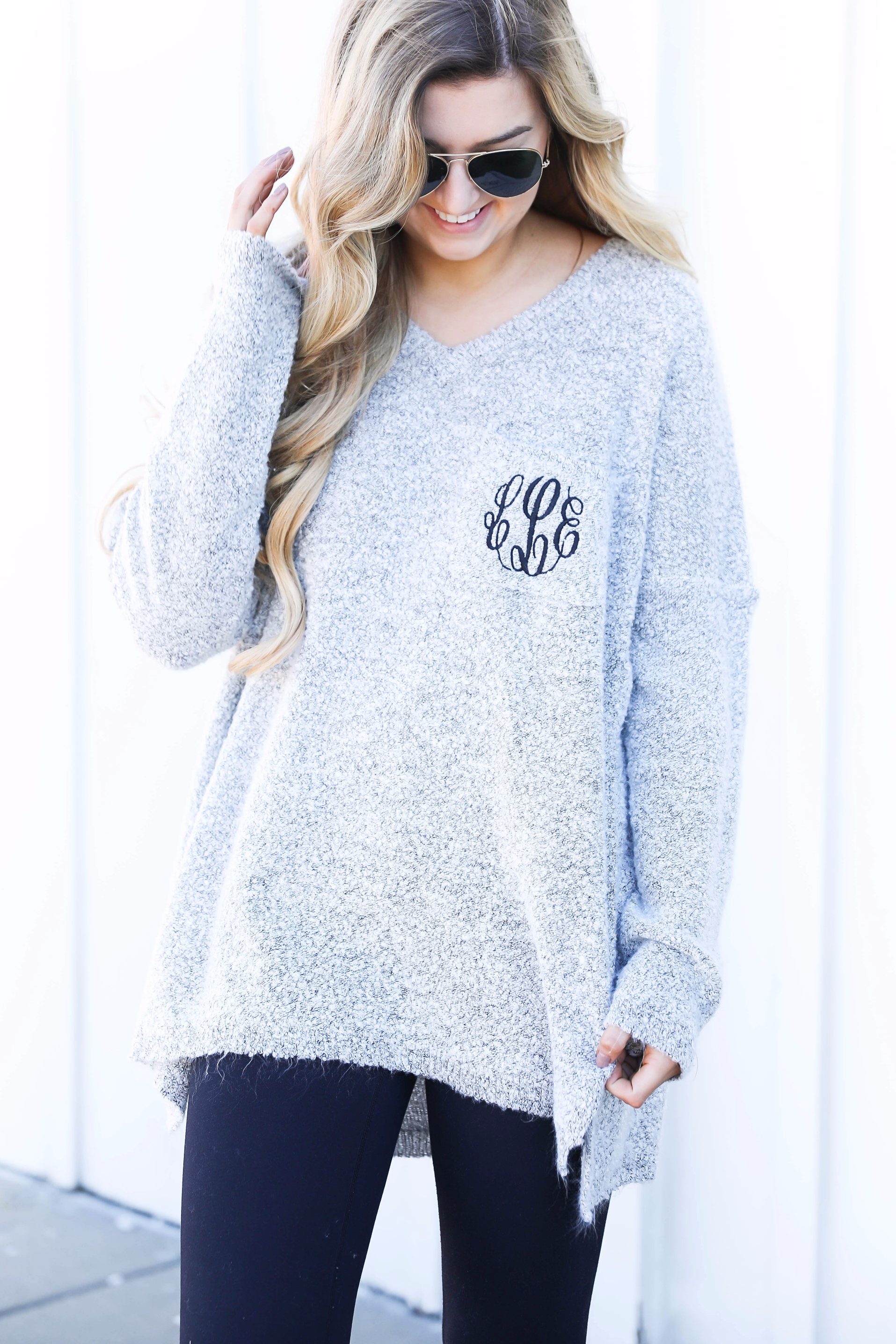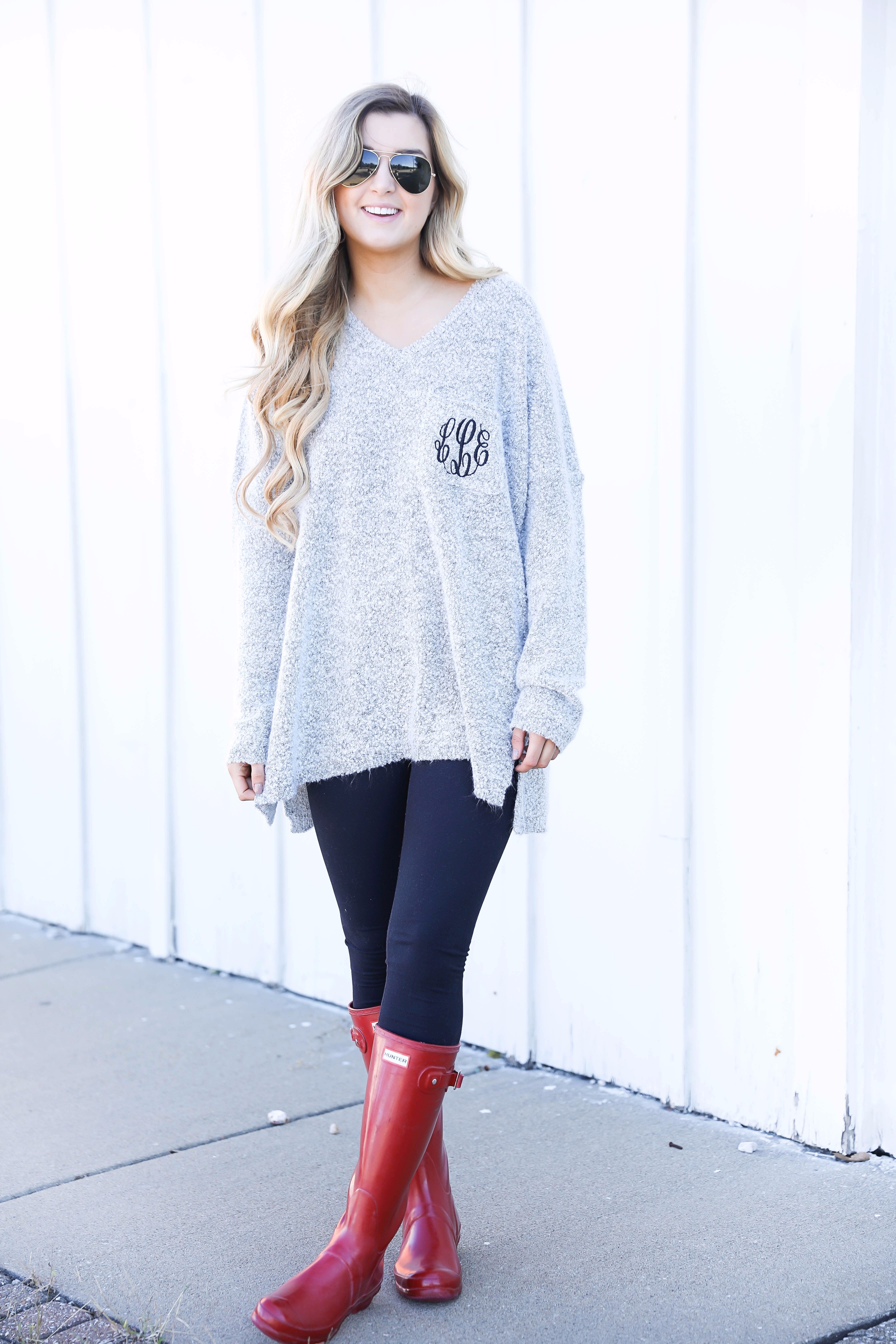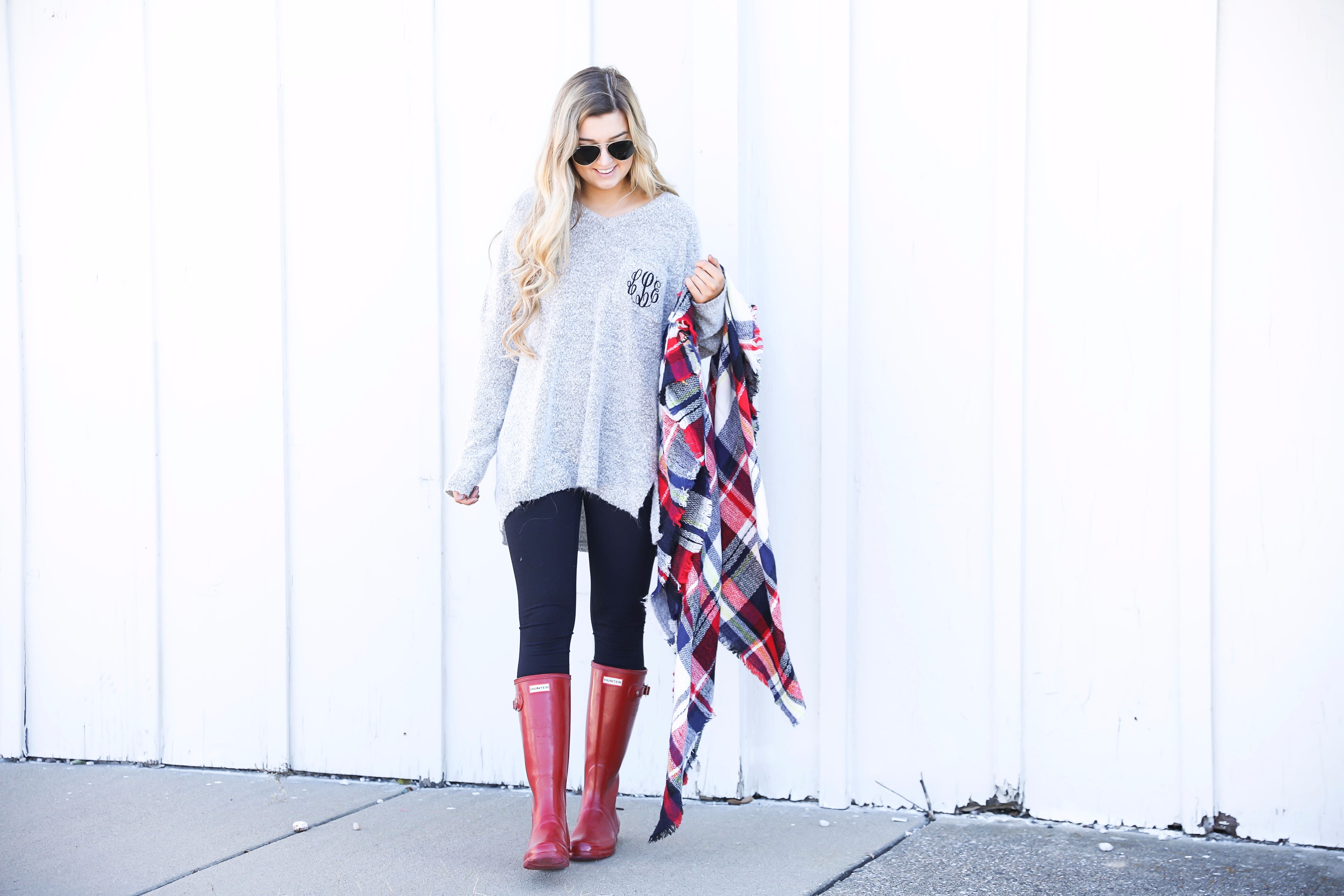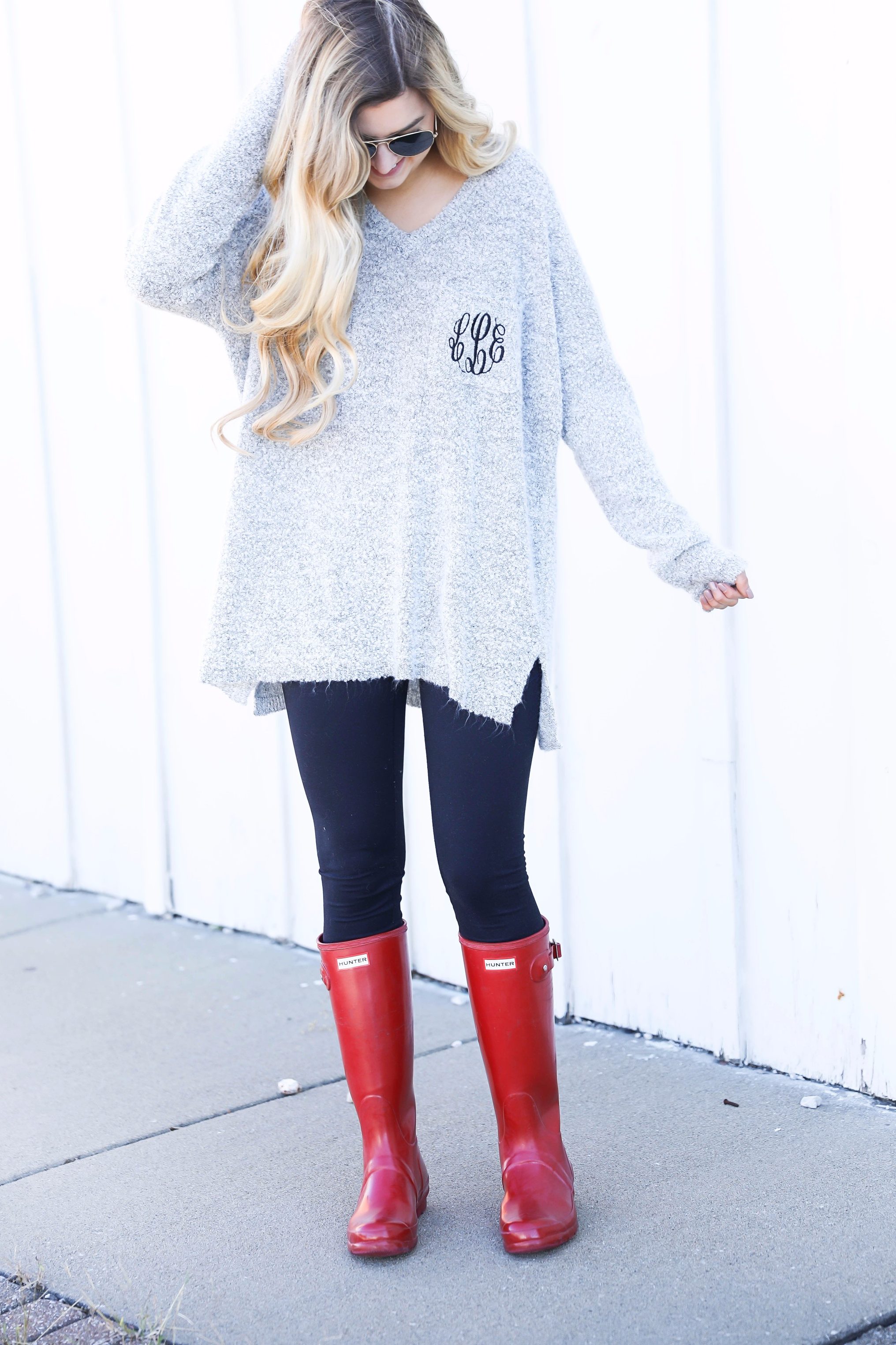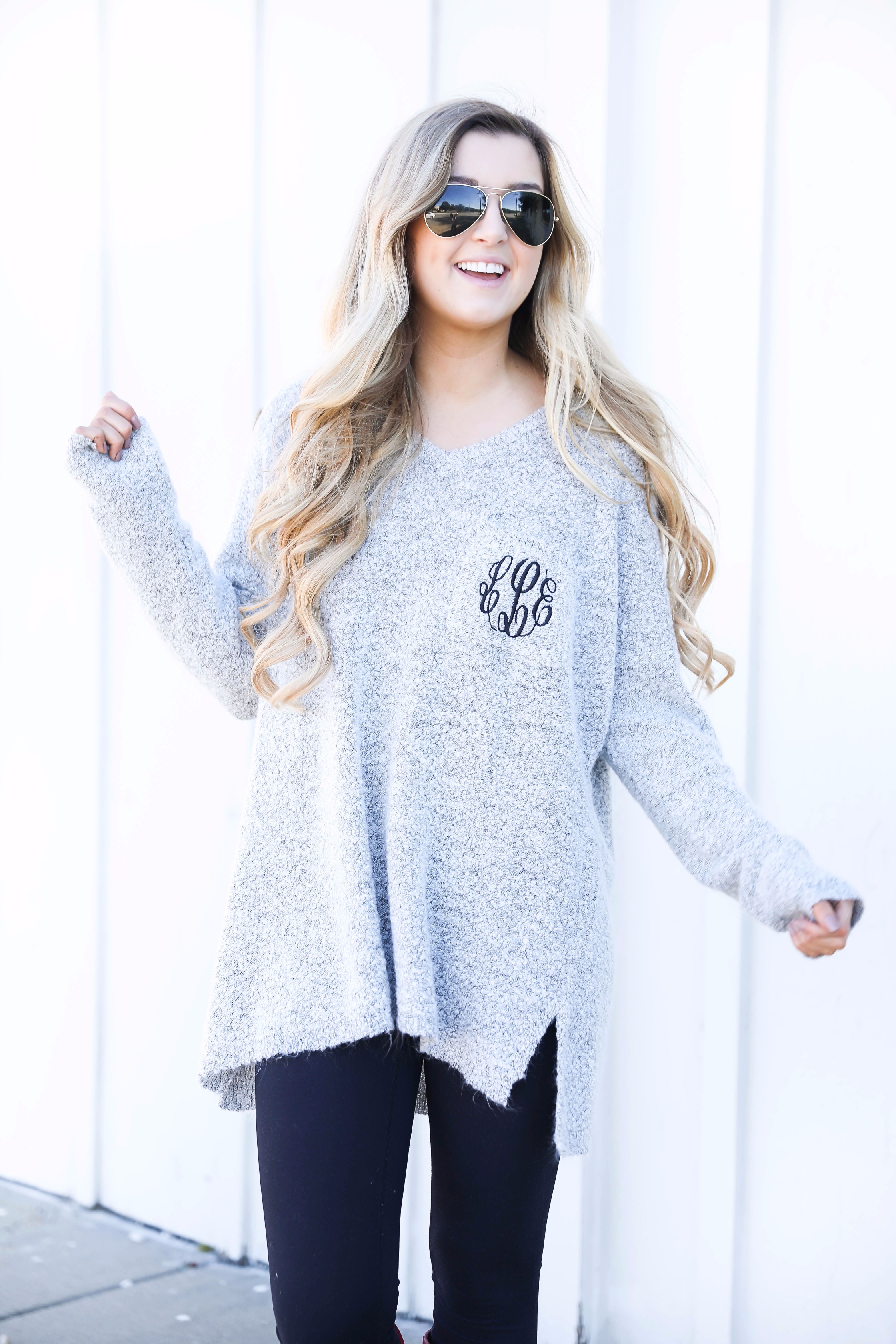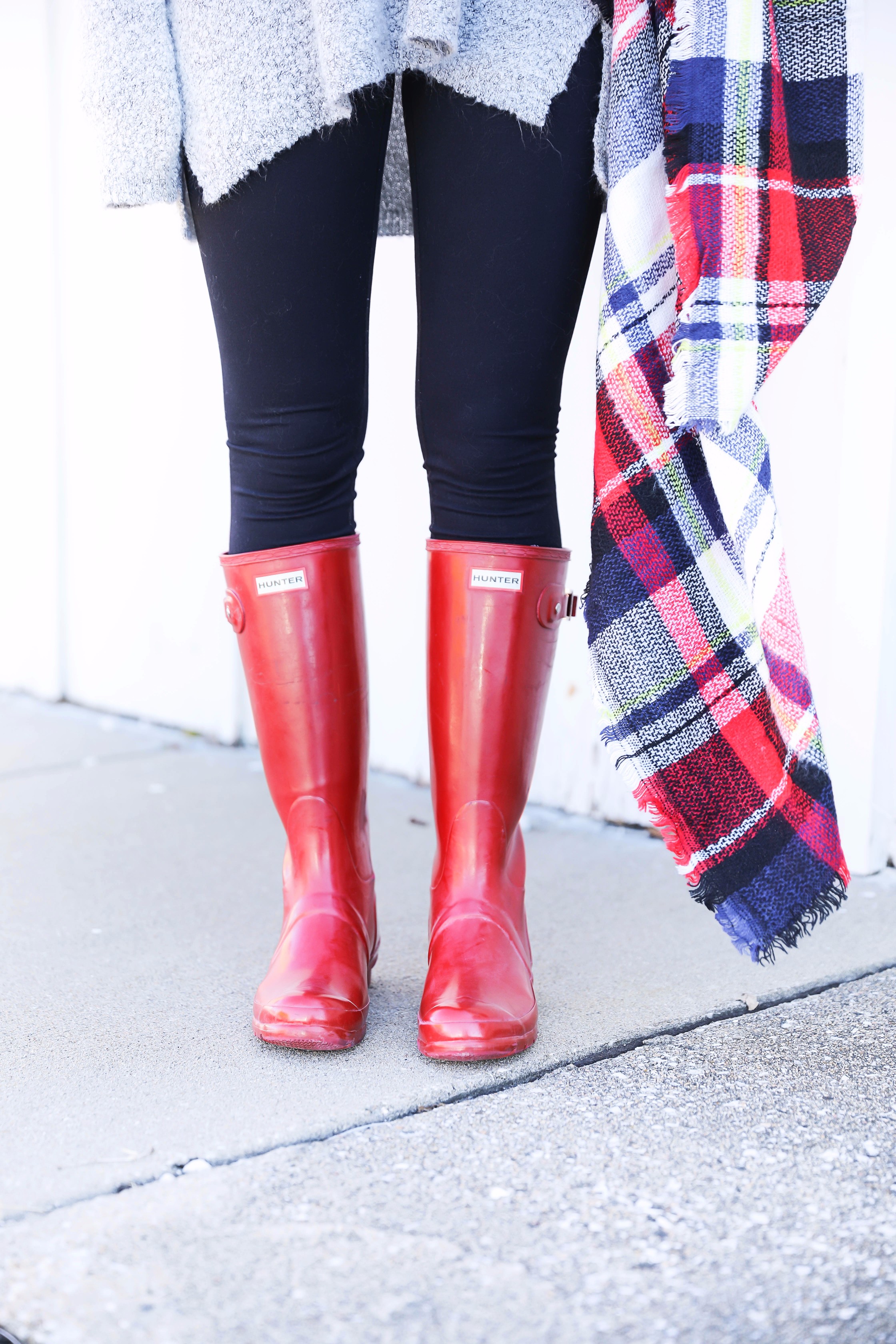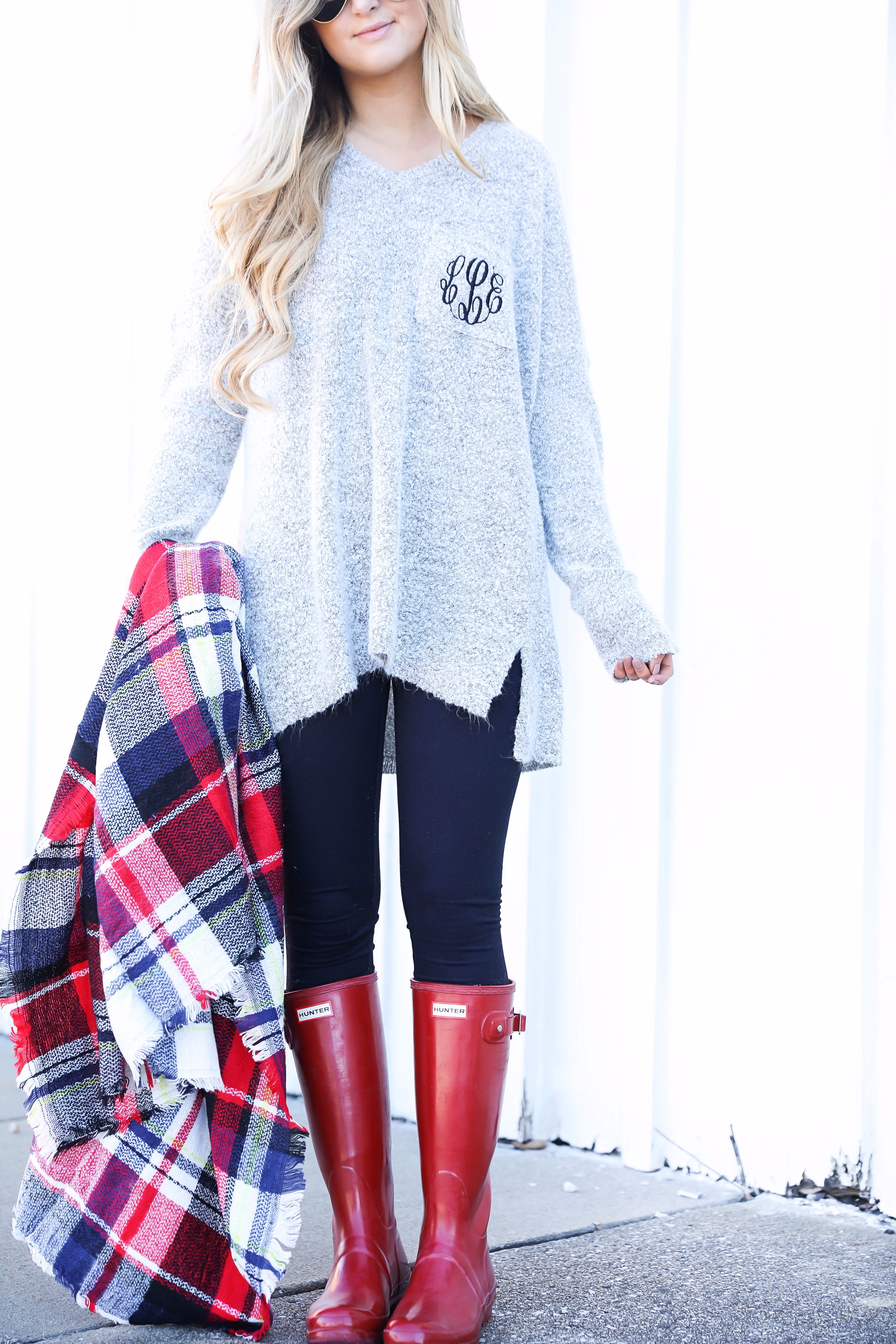 Marley Lilly contacted me recently to collaborate with some of their cute, new fall gear! I shared their monogram boot cuffs with you all and they were a huge hit! They were kind enough to send me this sweater too and YOU GUYS – it is amazing! Seriously so cozy and adorable. Like I said above, I wore it to the pumpkin patch and it was a hit! I have always been a sucker for anything with a monogram on it so Marley Lilly has been a long-time favorite store of mine. I love how many options they have for customizing!
When I wore this to the pumpkin patch I paired it with jeans and green Hunter Boots, but I love that it can also be worn casually with some leggings! I am wearing my holy-grail Zella leggings in these pictures, my favorite leggings ever! I kept it simple with just a pair of Hunter Boots (I went with red this time) and a blanket scarf. It would also look cute with riding boots or booties for an even nicer look! Bonus point that it comes in two colors!
It is officially feeling like fall here, the air is crisp and I have been wearing sweaters without sweating too much haha! Our trees are also staring to change here in KC which is always the highlight of the season! It seems as if every day there is another tree that has turned bright red. When my sister and I were little we would climb our trees and try to find the prettiest leaves to pick – so many memories around this time of year!
So on a completely random note, all of my eyelash extensions are finally out because after my boyfriend and I broke up I never went to my re-fill appointments lol. I was talking to my esthetician the other day and she was telling me how I should try tinting and perming my lashes (she gets hers done and can do it at her office). Has anyone tried it?! I have naturally long lashes so I kind of want to give it a shot! I do want to use a growth serum too though. A lot of people mentioned Rodan + Fields to me, but my mom has tried it and wasn't a fan so I am sort of stuck on what to do. Leave me advice if you have any!
How I tie my blanket scarves!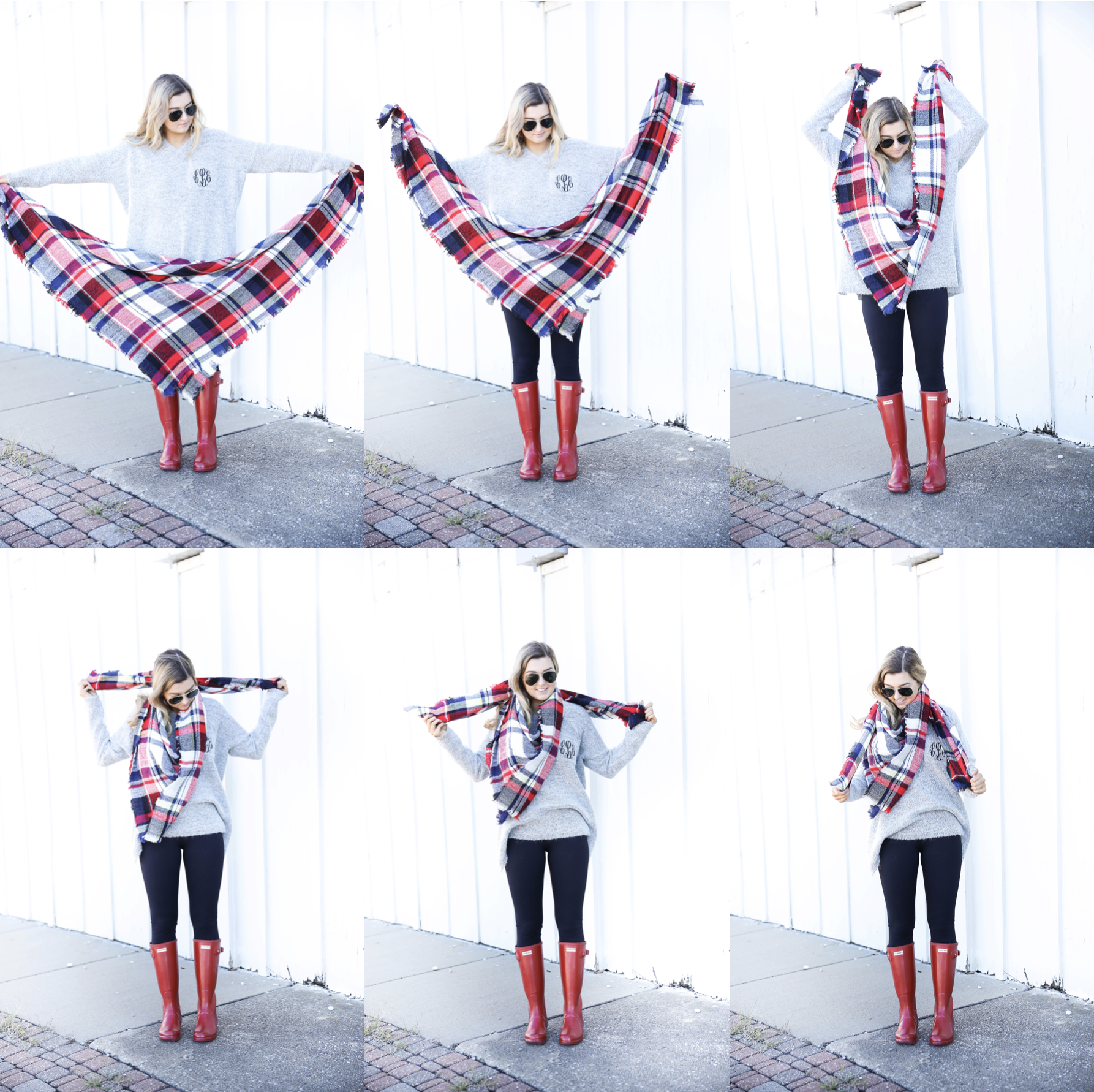 ILY Mix was sweet enough to collaborate with me over the past two autumns to share their cute blanket scarves (…is "autumns" a word? haha). I shared one of them in this post the other day and asked if anyone wanted to see how I tied my scarves! It's actually pretty simple, but I always get questions so I wasn't surprised when a lot of people requested I share!
First things I do is fold it in half along the diagonal making it into a triangle.
Next, I take it around my neck and criss cross the ends behind my back.
They I just drape it over my shoulders and adjust as needed!
It ends up looking really big and full which is how I like it! See more photos of me actually wearing my scarves like this here!
Pin this to Pinterest to share with your friends!

xoxo,
Lauren Emily Lindmark
Copyright © 2017 dailydoseofcharm.com