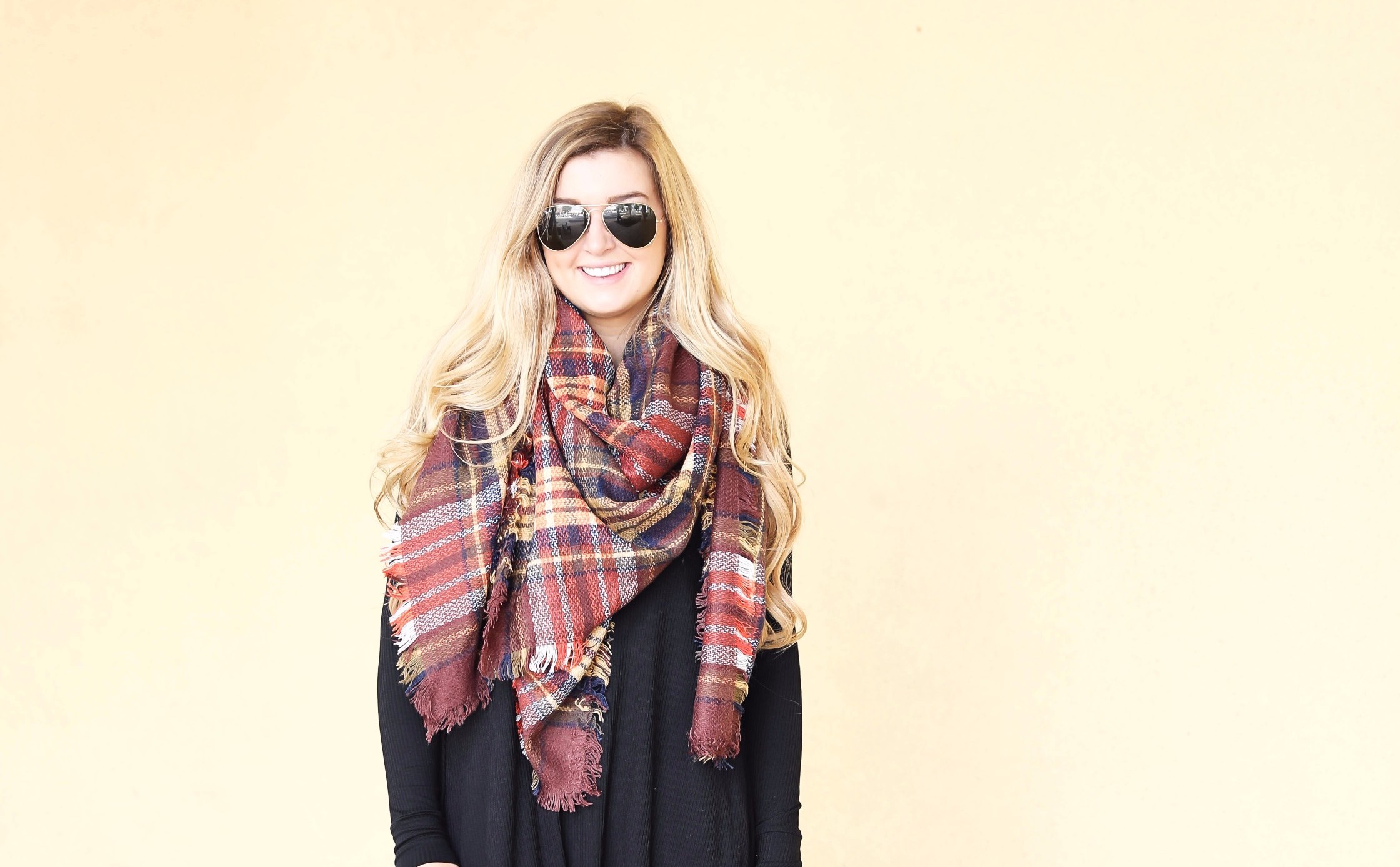 An Accessory for the Cozy Days | OOTD + a Thank You to All of You
The title says it all, there is nothing cozier than wrapping up in a blanket on a cold day – which is why I love blanket scarves so much! It is literally a cozy blanket you get to wear! I couldn't tell you how many times I've ended up draping my blanket scarf over my legs when I'm chilly. So because they are the perfect fall accessory I end up justifying every scarf purchase, as you have probably noticed by my fall outfits this year and last… I have so many.
I thought the colors in this scarf screamed thanksgiving/November! However, I will definitely wear it through October too. ILY Mix actually sent me this scarf and I was really excited because I also collaborated with them last year! It's cool to see relationships continue in the blogging world. They sent me two scarves this year so I was wondering if you guys wanted to see a specific post for the next one? Such as different outfit ideas to pair blanket scarves with or how I tie them? Comment below!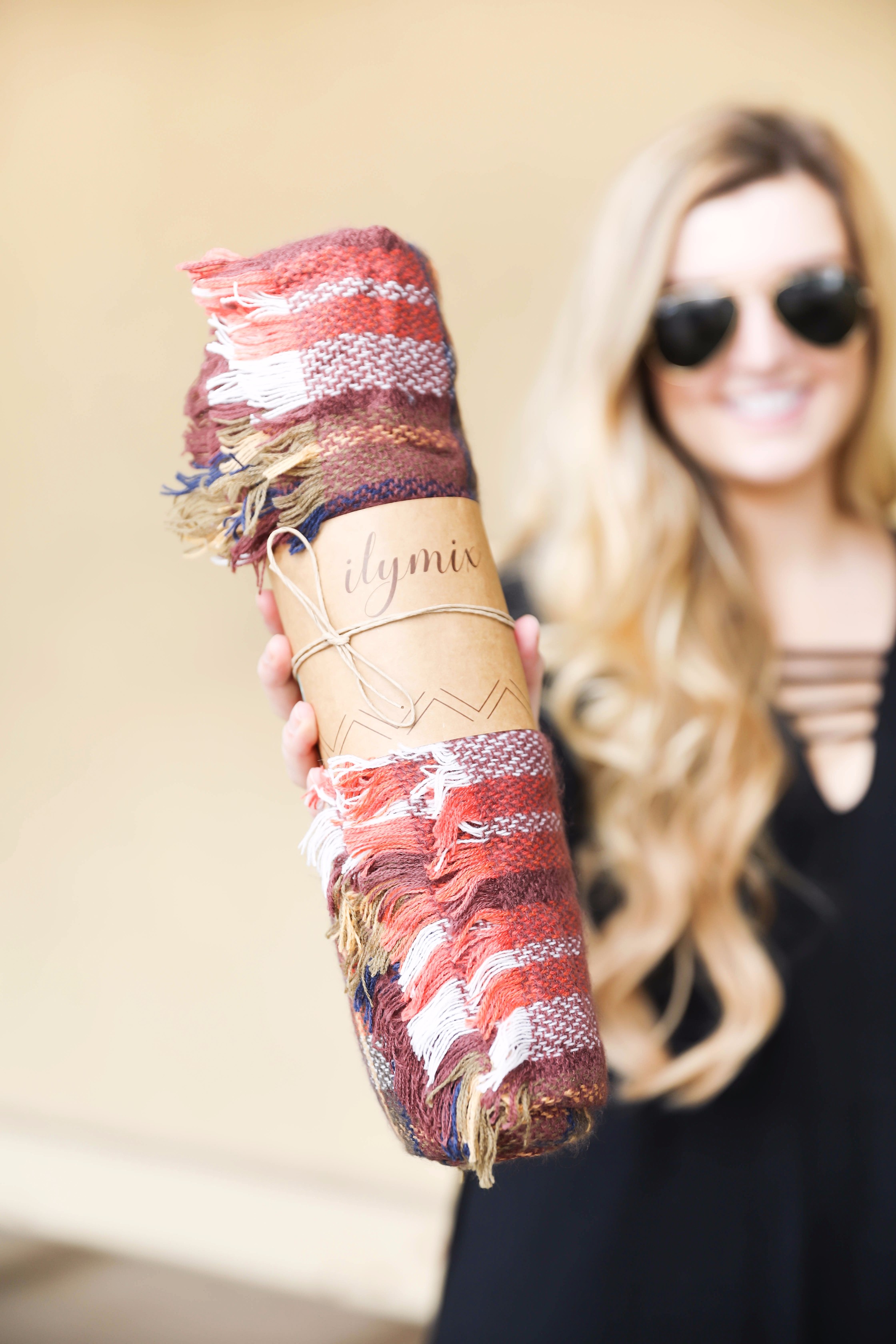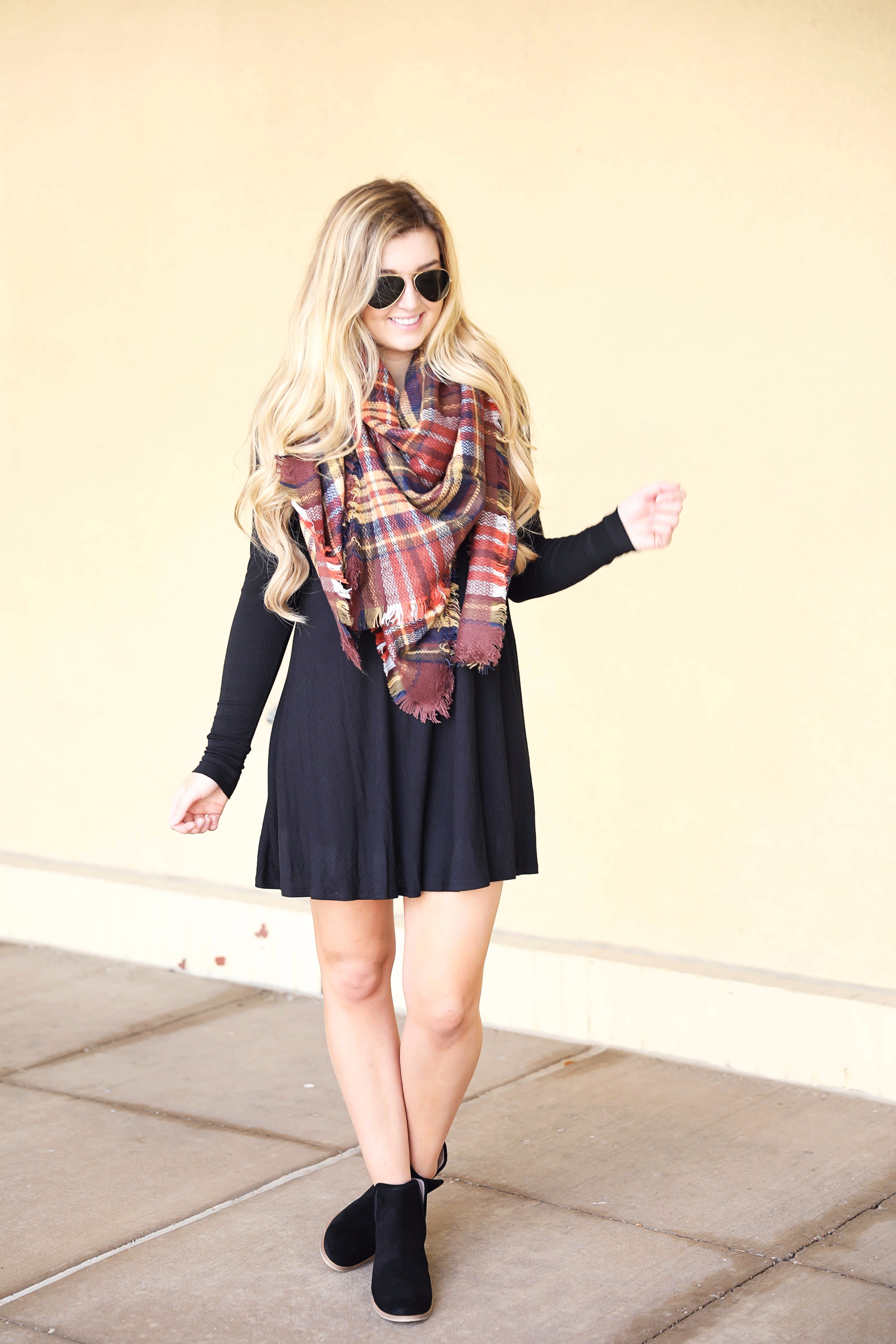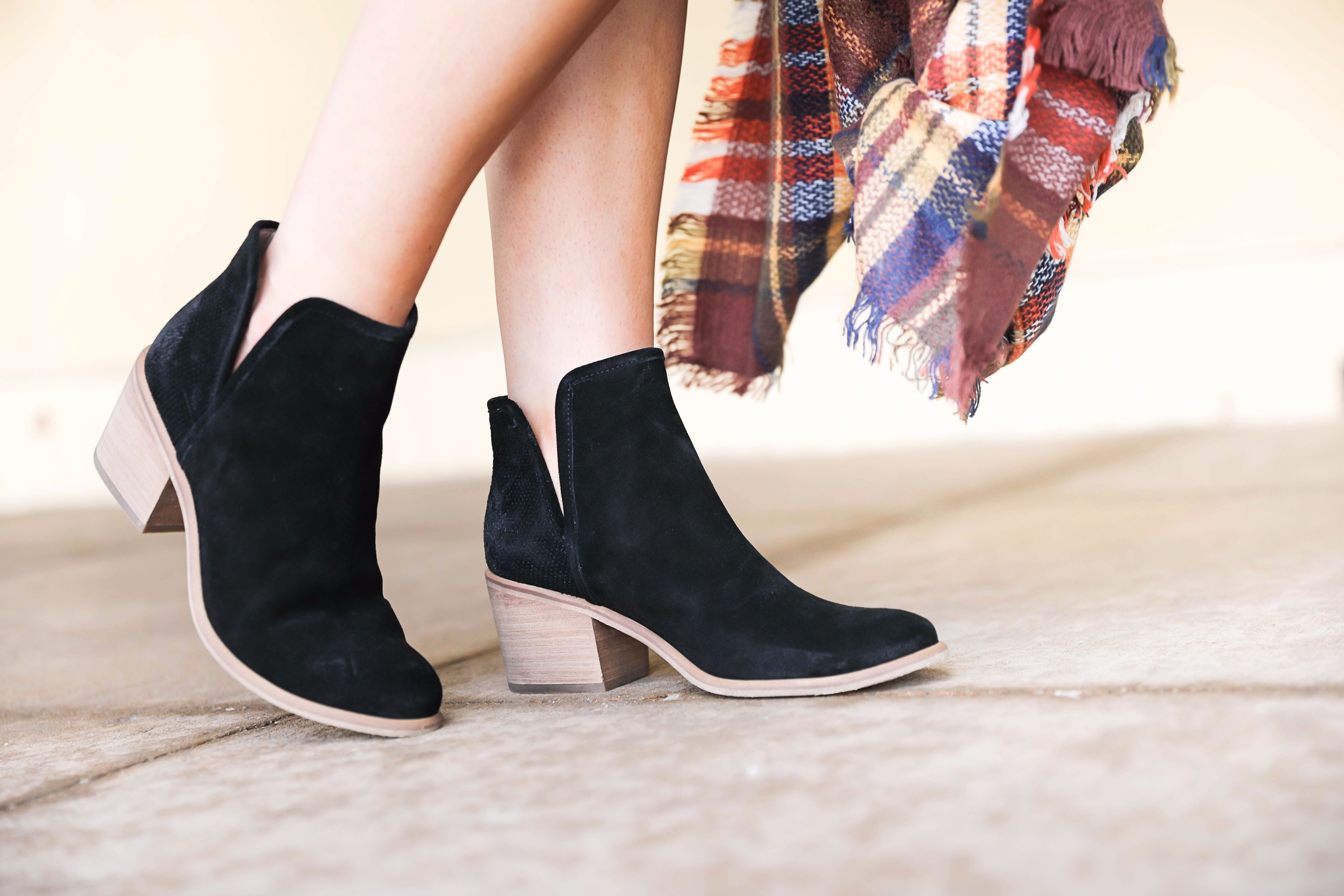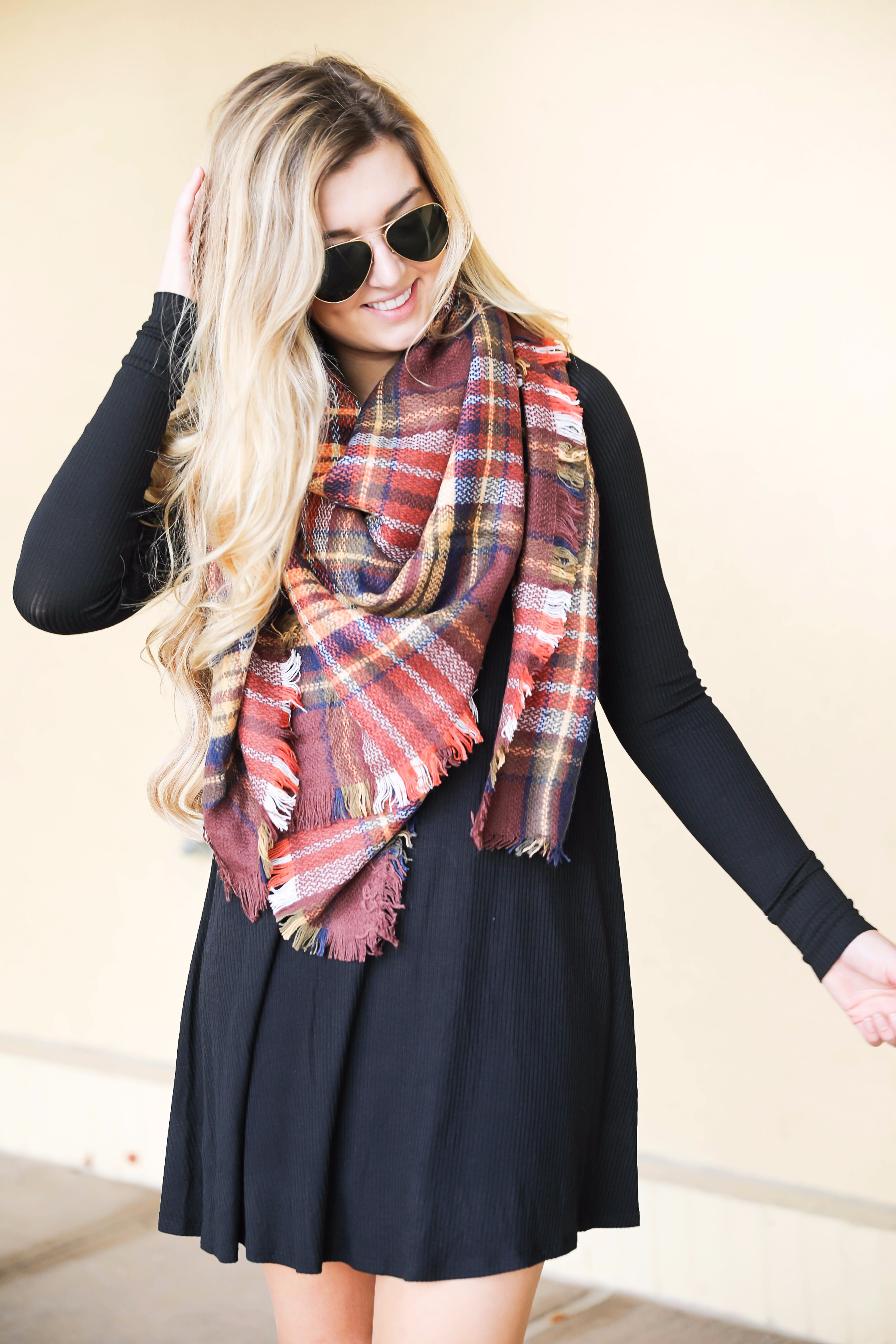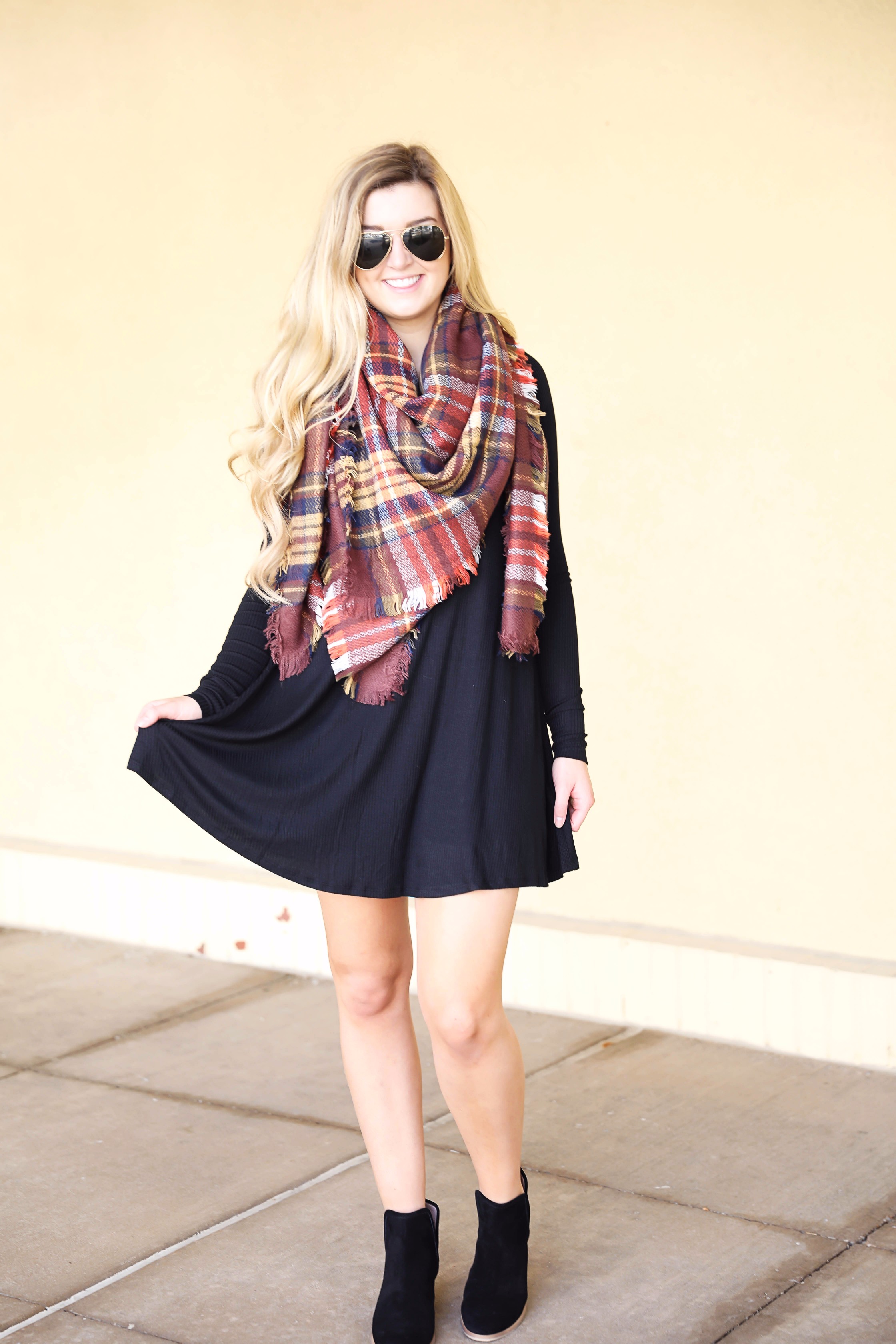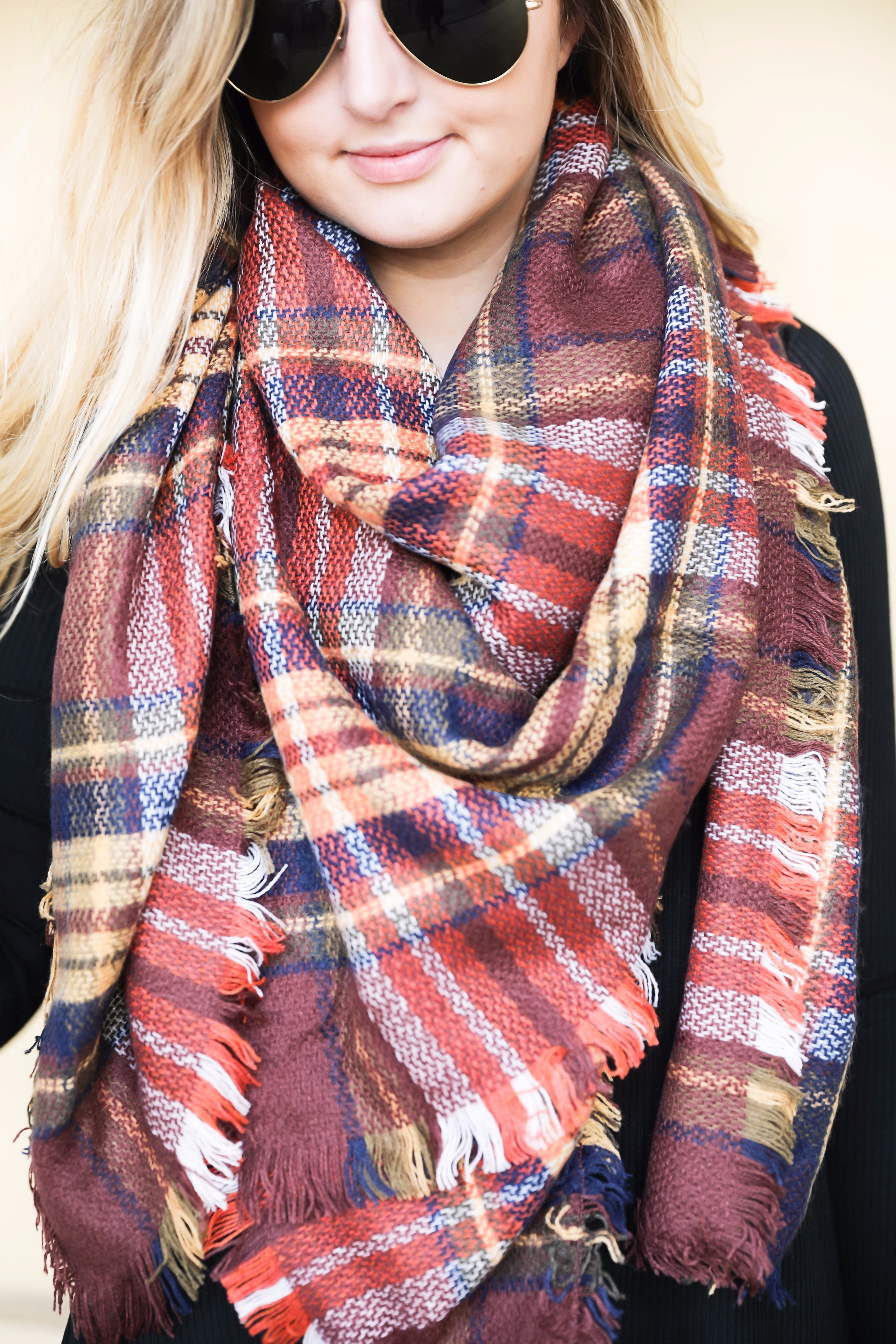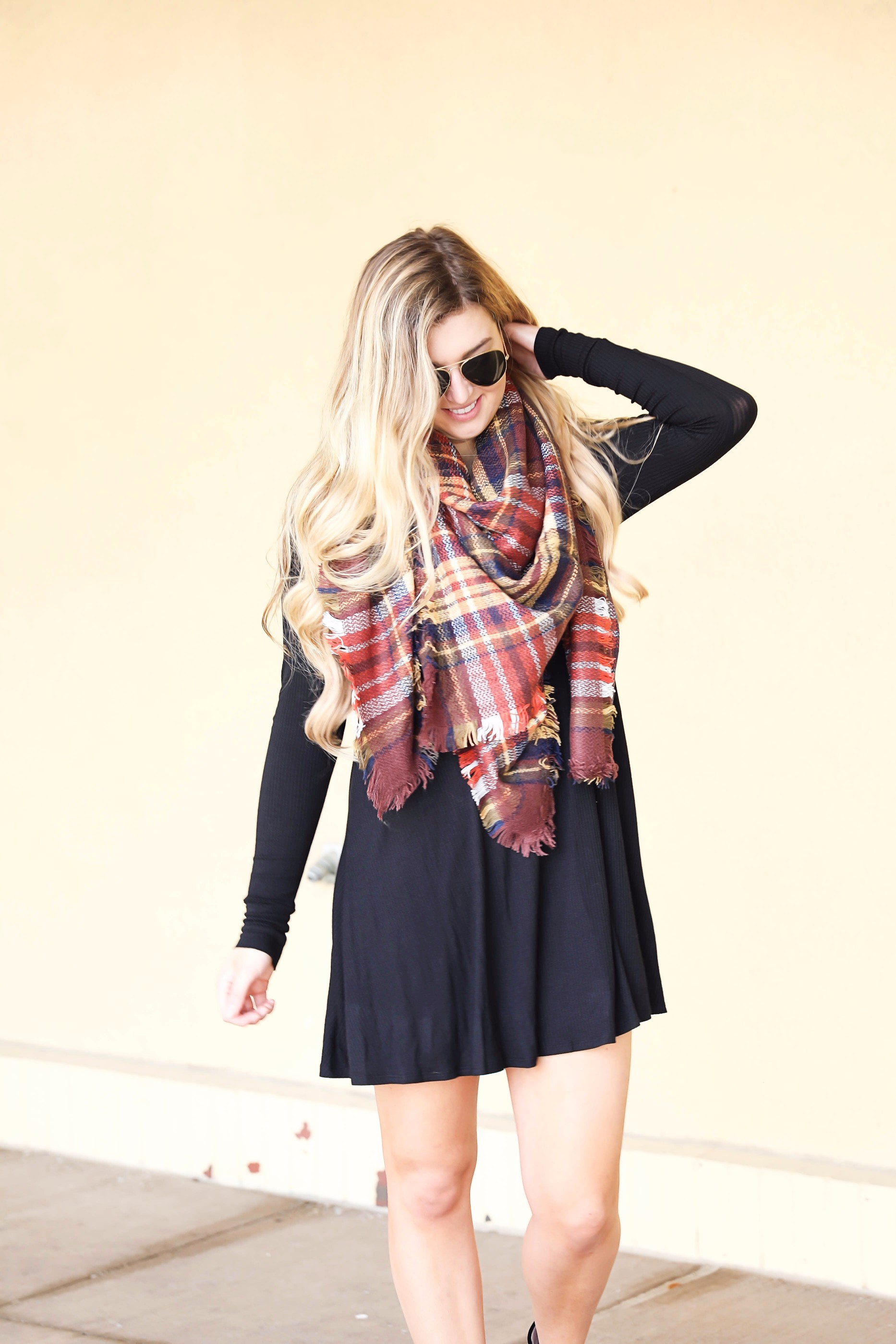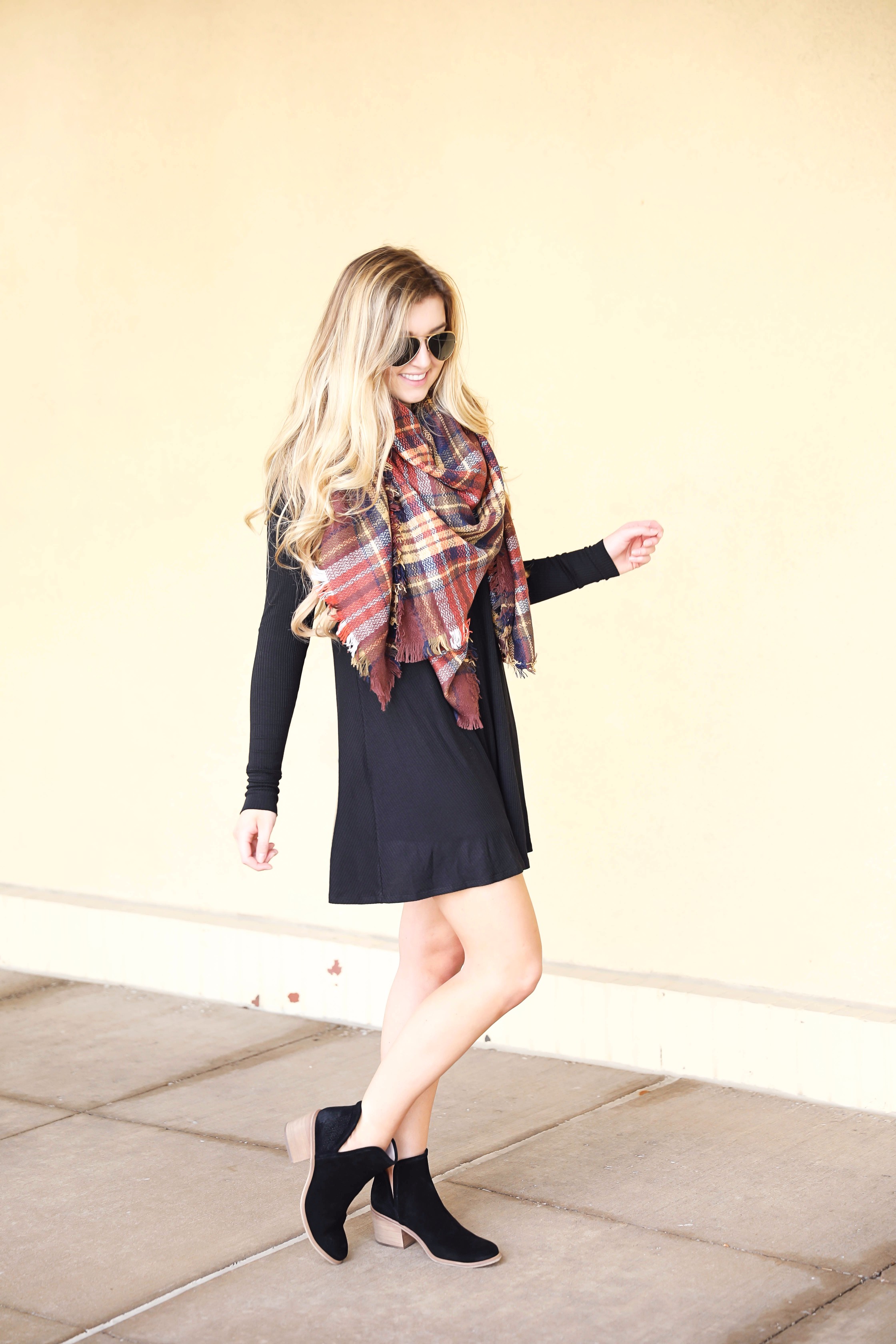 |

Black Dress

($39 and TTS I am wearing an x-small) |

Plaid

Blanket Scarf

($23 c/o) |

Black Booties

(33% off) |

Sunglasses

|
This black dress is from the BP section of Nordstrom which is my favorite to shop because it's always less expensive! I thought this dress fit really well and looked really flattering on, plus it's only $39! Such a cute closet staple! The black booties I am wearing (I also own in tan) are currently on sale too so make sure to snag those while you can! This look would be really cute for the holidays.
I wanted to take a second to thank you all for the sweet comments on yesterday's post. I was a little nervous to post it because it was personal, but it just reminded me of how amazing the blog community, my readers, and people in my life truly are! I received so many sweet comments, direct messages, and even texts about it. I feel so lucky to have you all as my little internet family. It's so amazing that I'll have these blog and (Instagram posts) forever to look back on and not only see how I've grown and what I've been through, but also read all the encouraging words you all are kind enough to leave. I honestly want to thank you all from the bottom of my heart for giving me this platform and an outlet to get through hard times. My mom mentioned yesterday that she hadn't seen me this happy in a long time (which I know is odd to say after a breakup, and believe me I have had my fair share of sad moments), but I really do owe so much of that to all of you! For anyone that ever questions whether or not they should make a blog my answer is 100% yes – best decision I have ever made!
I know I mentioned this earlier this summer, but I am about 400 followers away from 10k on Instagram and when I hit that number I really want to do a big giveaway for all of you! Comment and let me know what kind of items you want to see in the giveaway 🙂
xoxo,
Lauren Emily Lindmark
Copyright © 2017 dailydoseofcharm.com