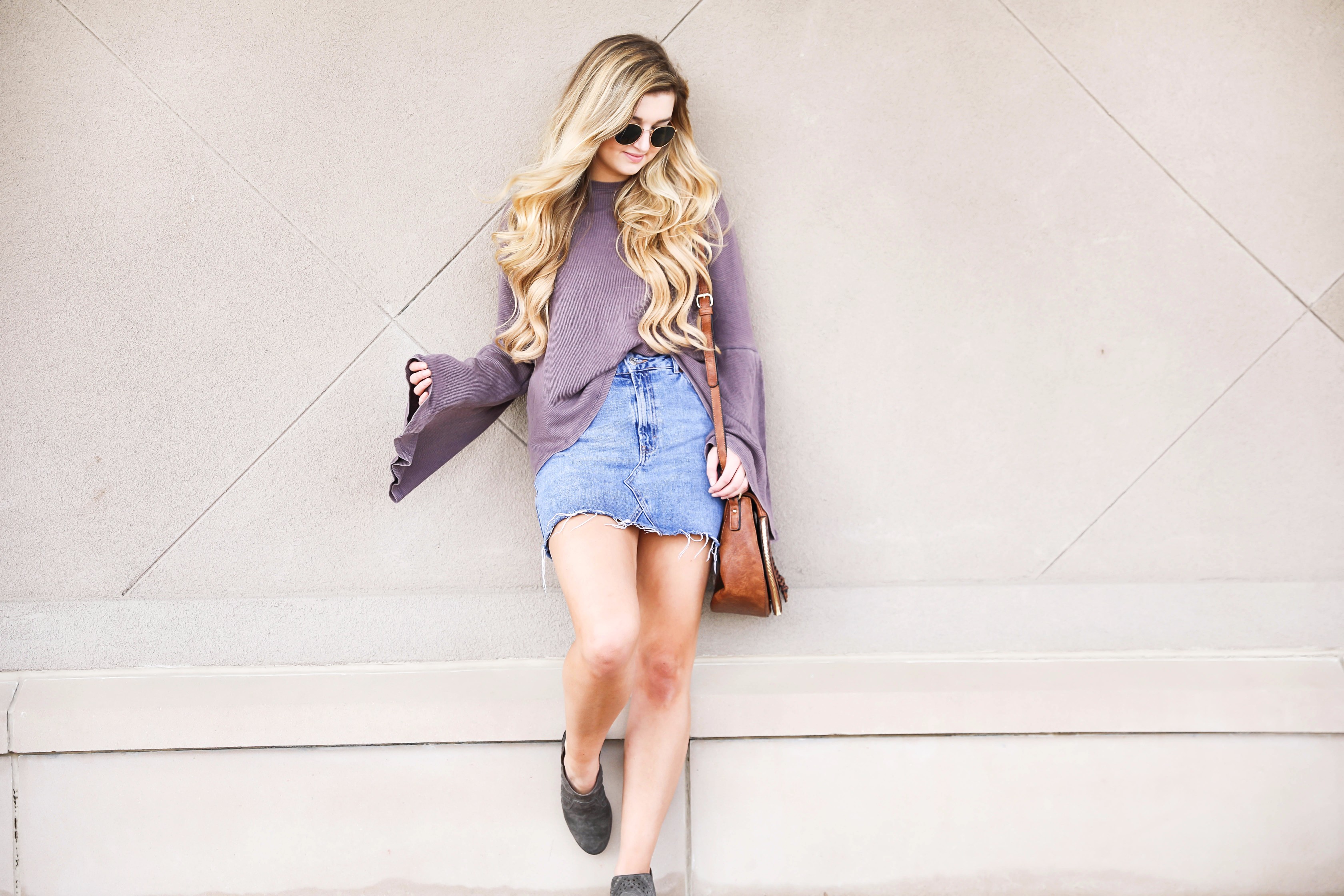 The Cutest Bell Sleeve Top | OOTD + SEND ME YOUR QUESTIONS
This is one of my top favorite outfits that I have posted in a long time! Okay, not going to lie I think that about a lot of my outfits when I post them…but this one really is one of my favs! I love this eggplant color for fall and the sleeves on this top are just so fun! I originally bought this to wear oversized with some jeans, so truthfully it would have looked a little better in a size small with this skirt, but I thought it was still cute (plus I wanted to keep the medium to wear with other outfits so that's why I didn't exchange it…that and I hate returning/exchanging things).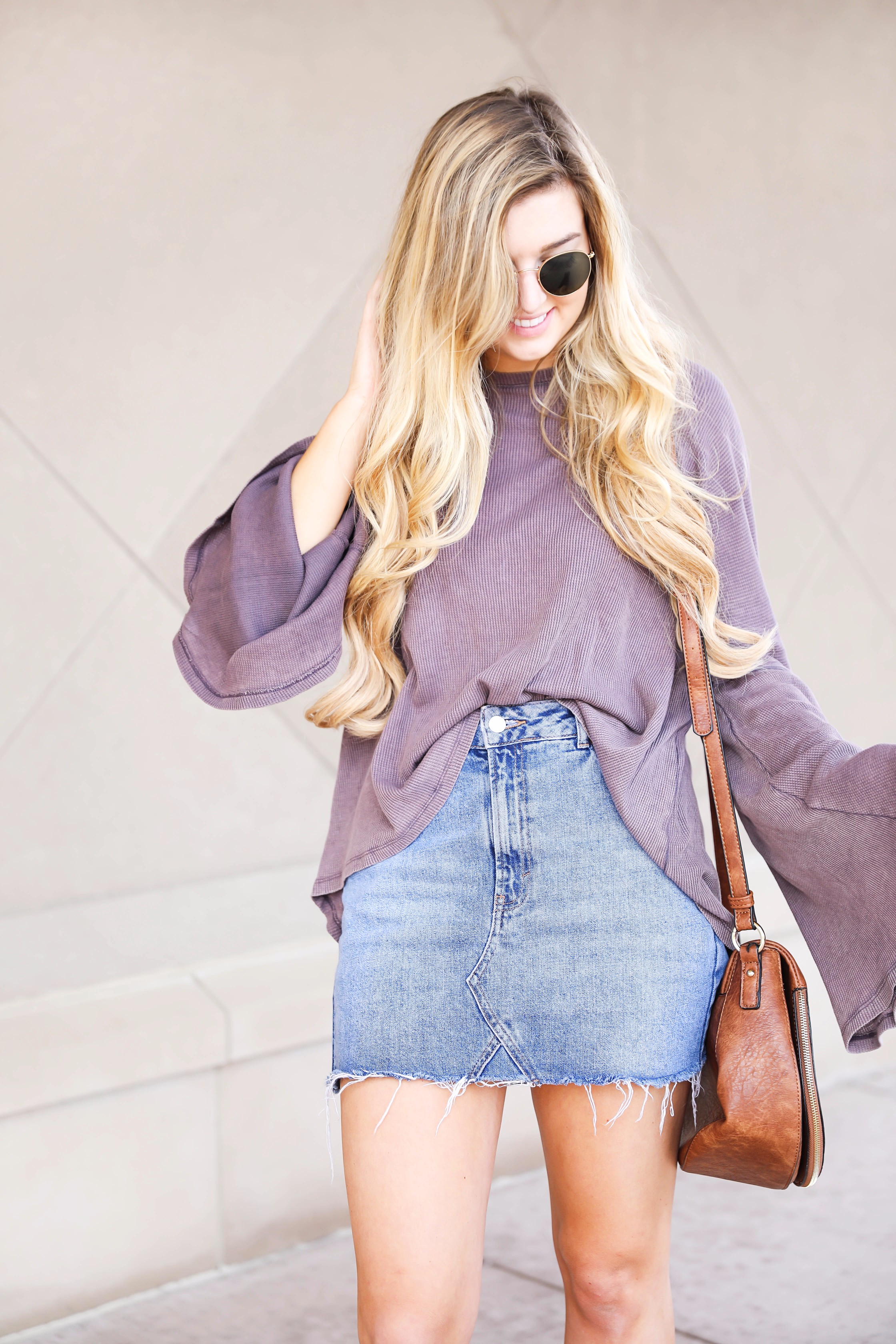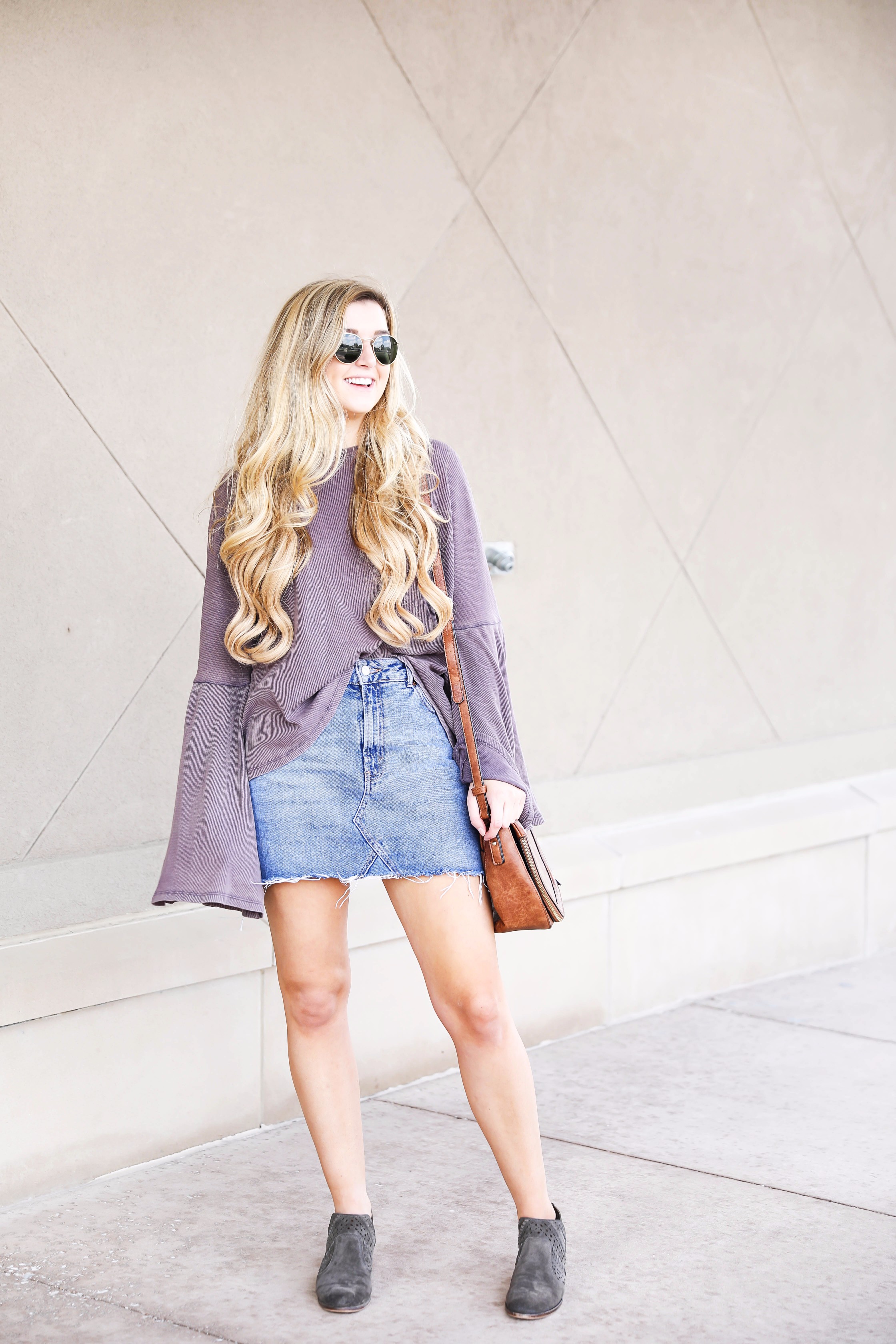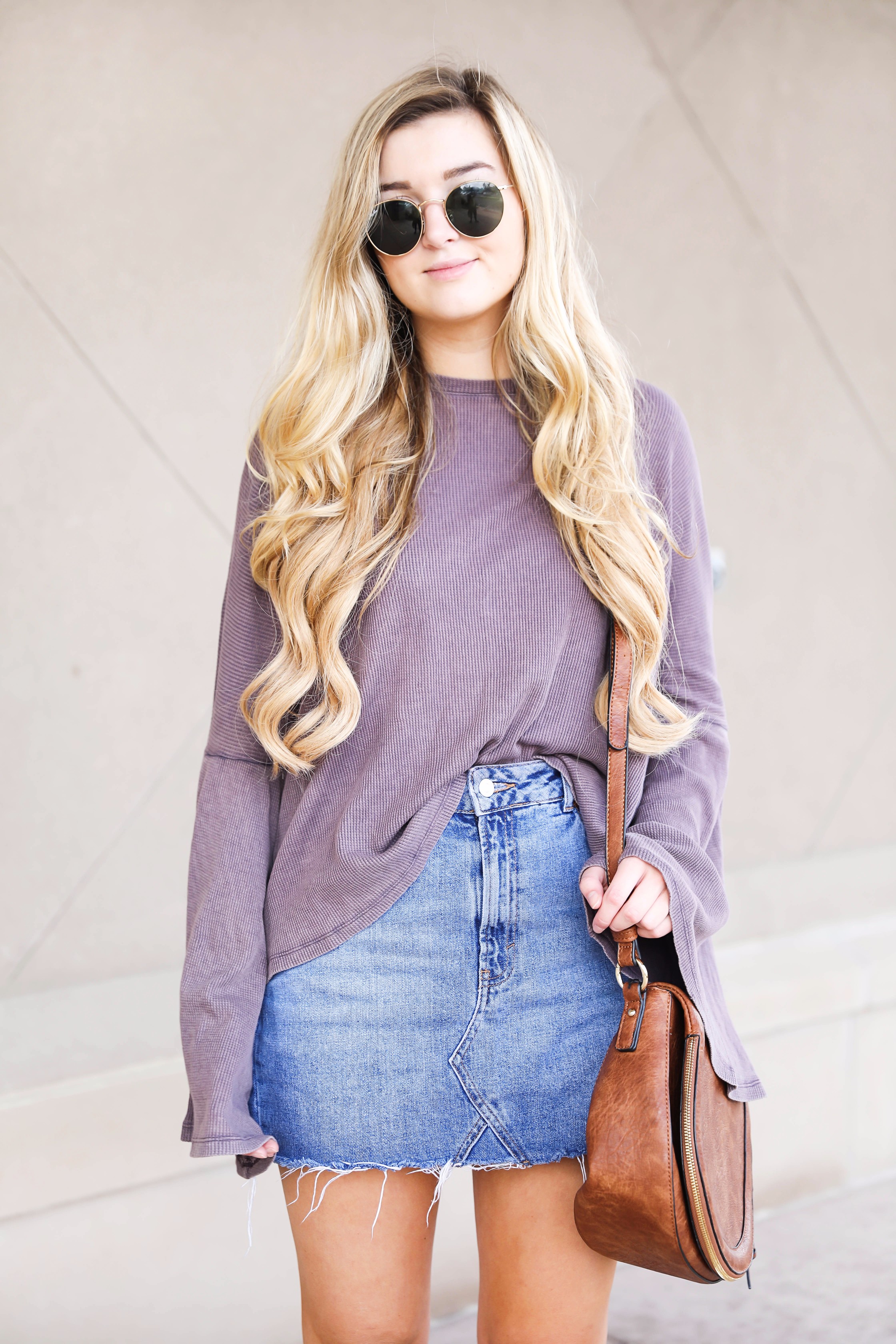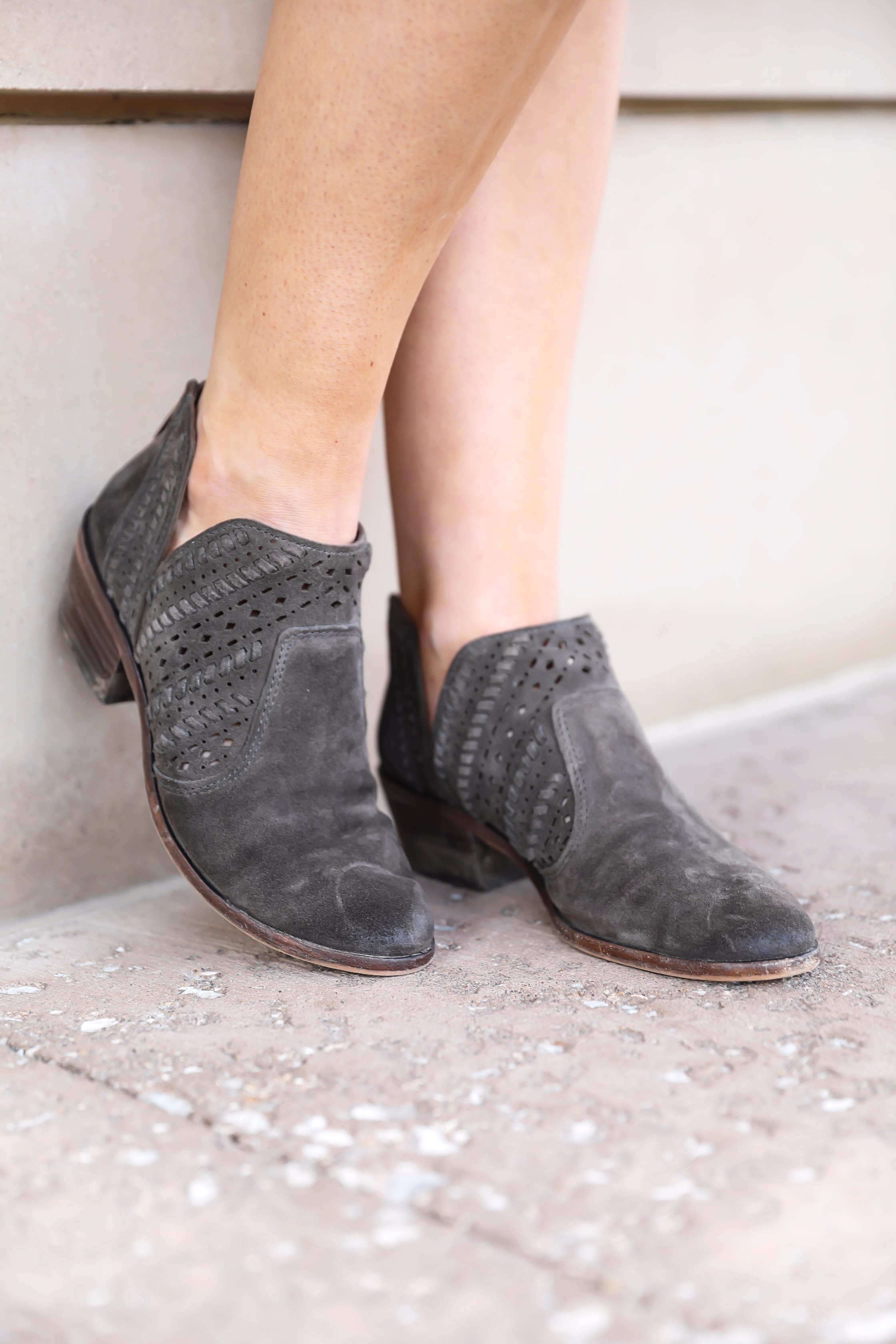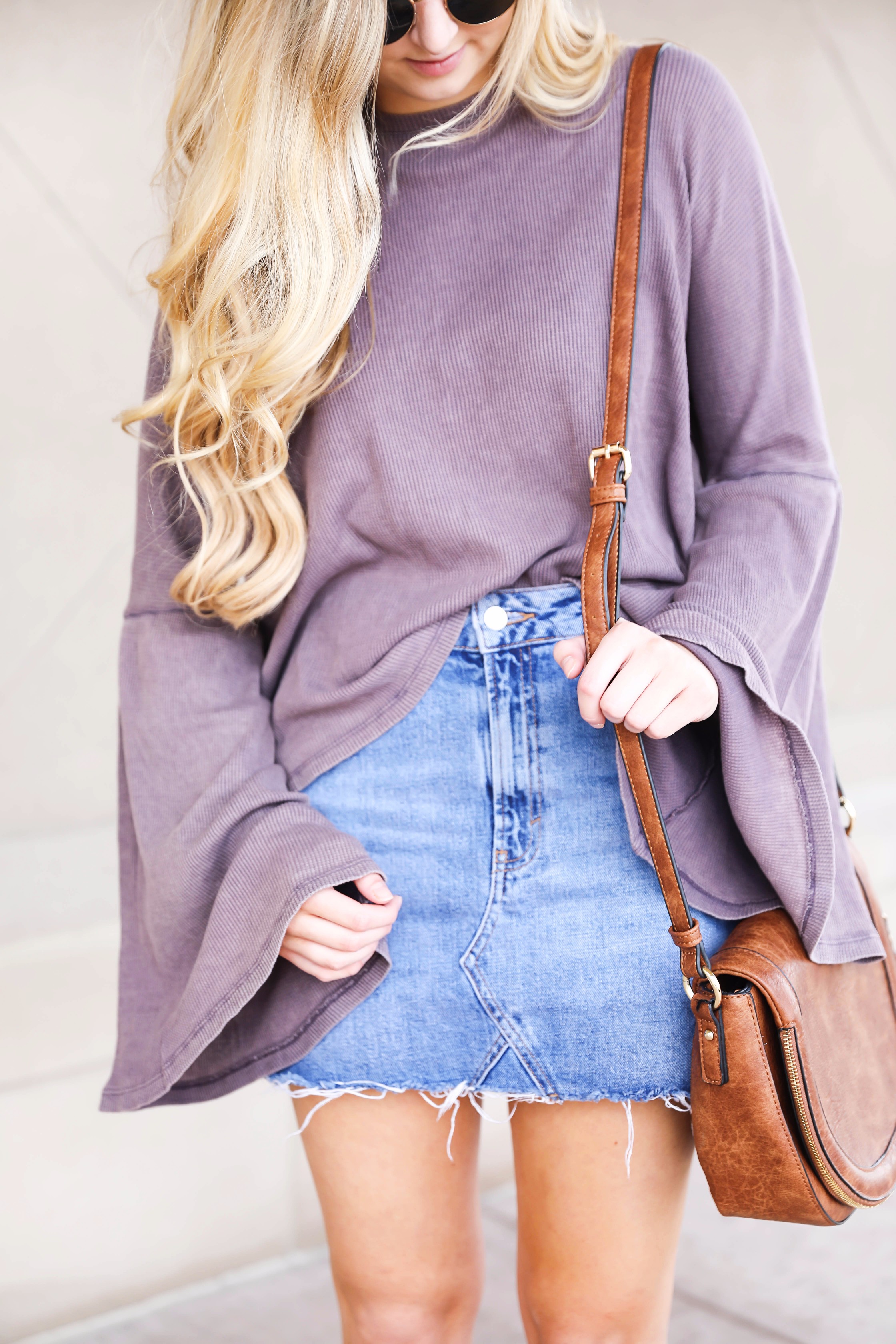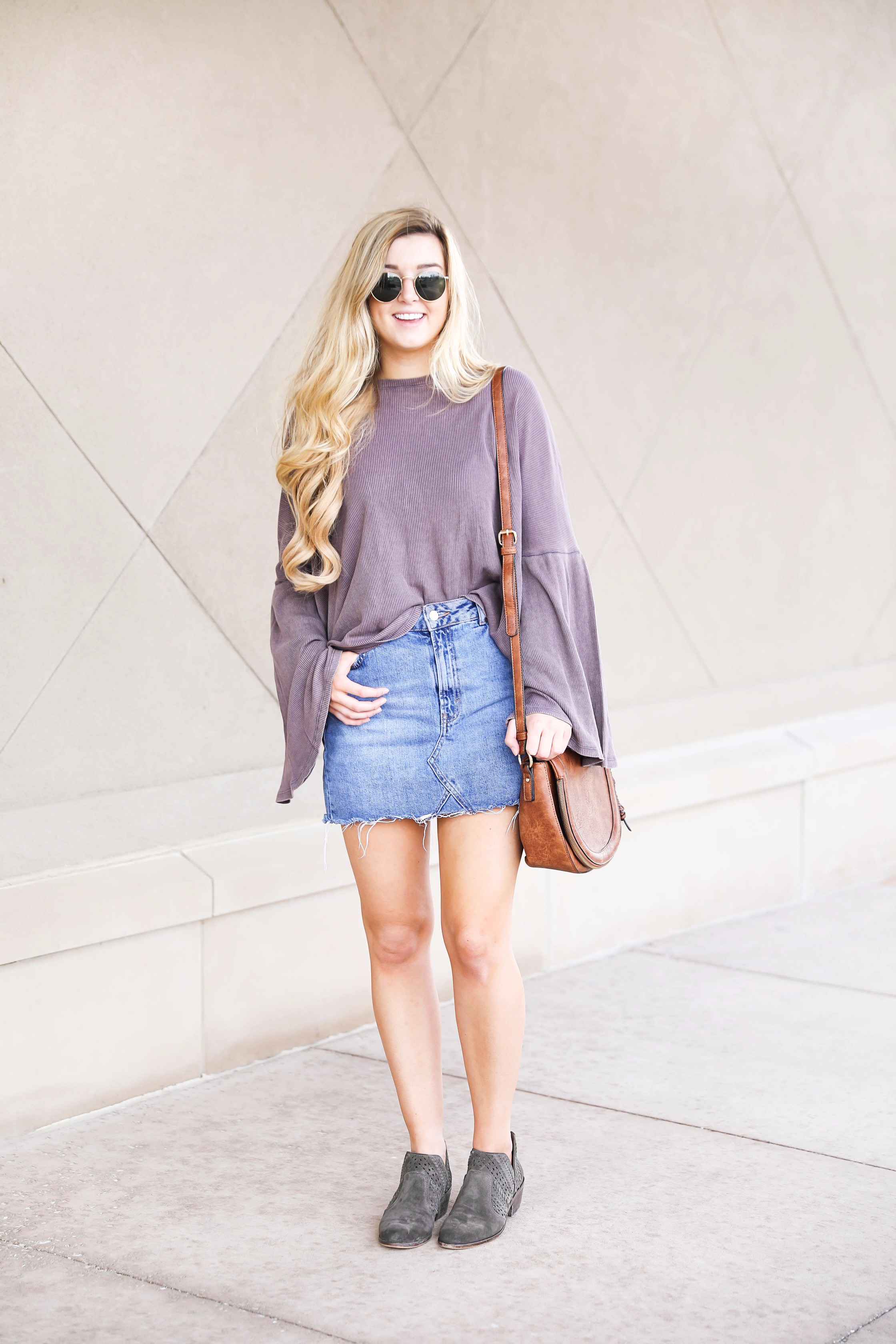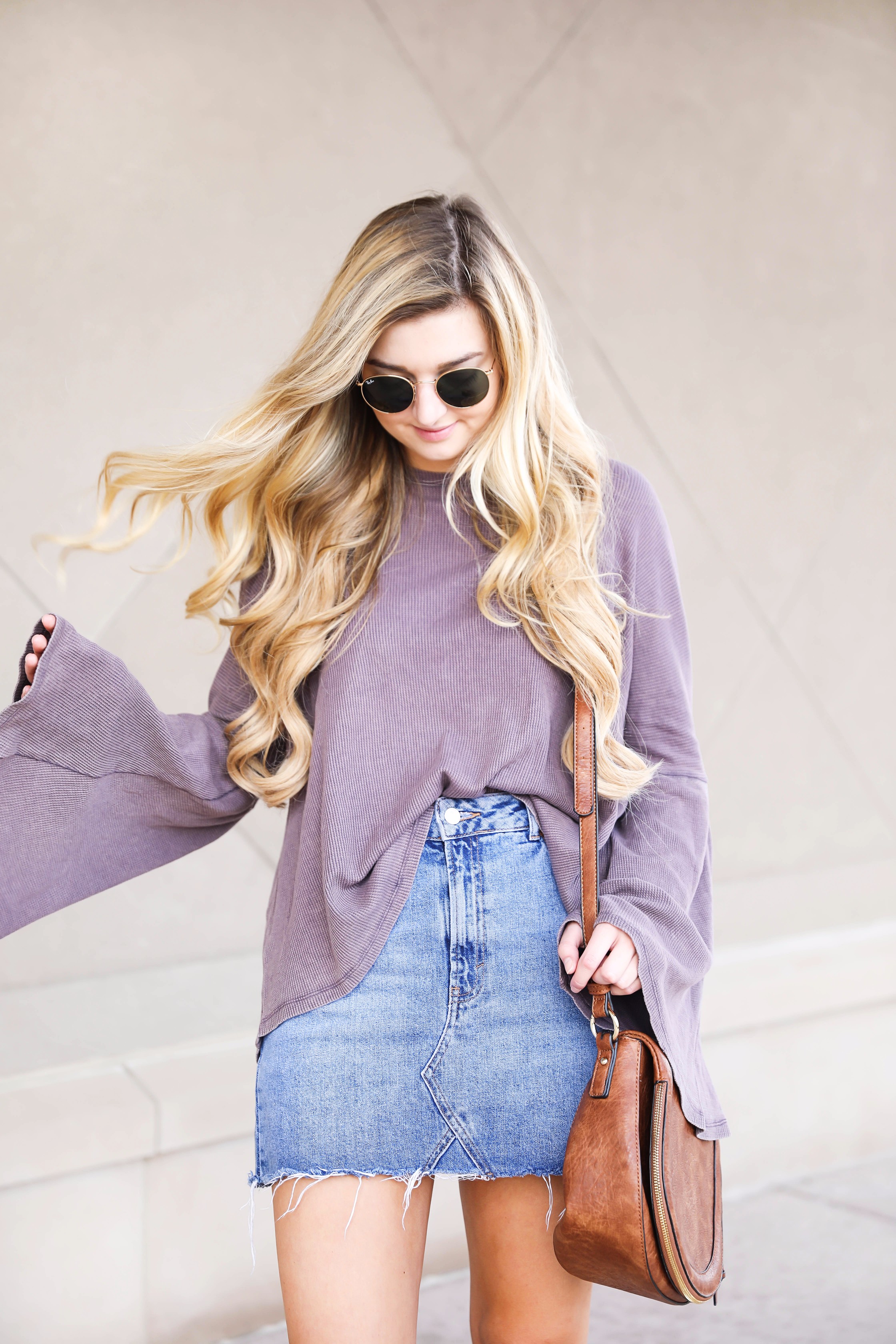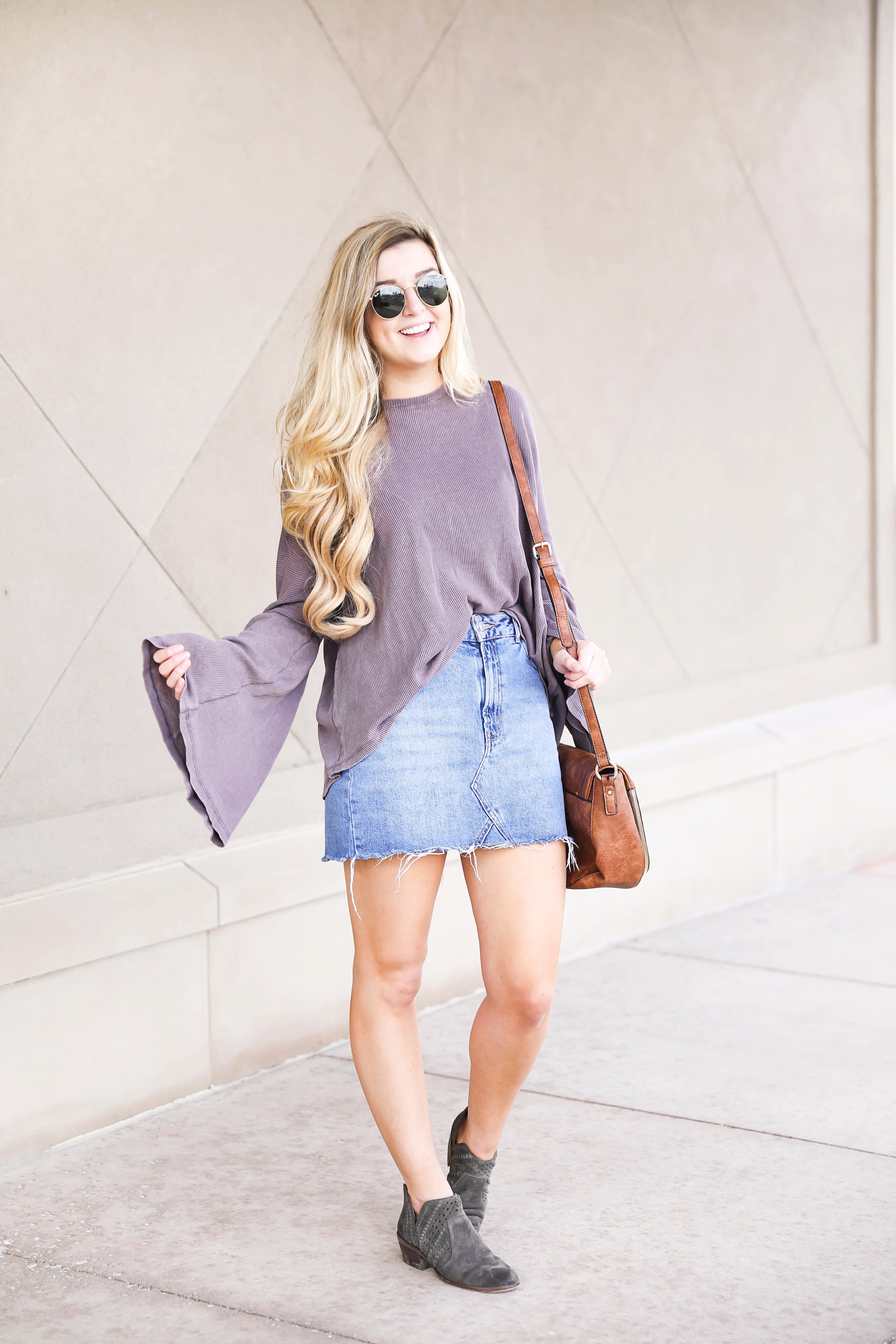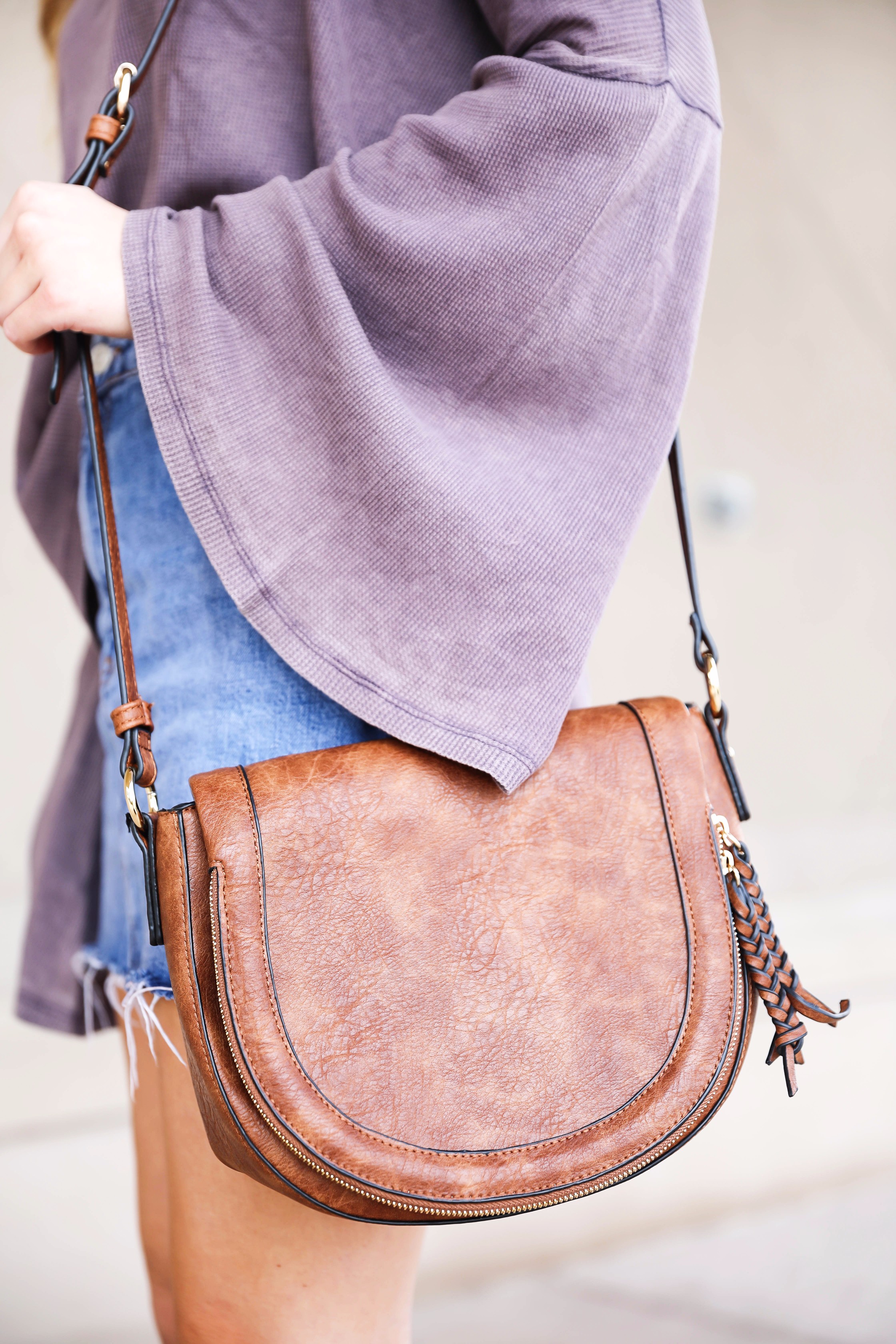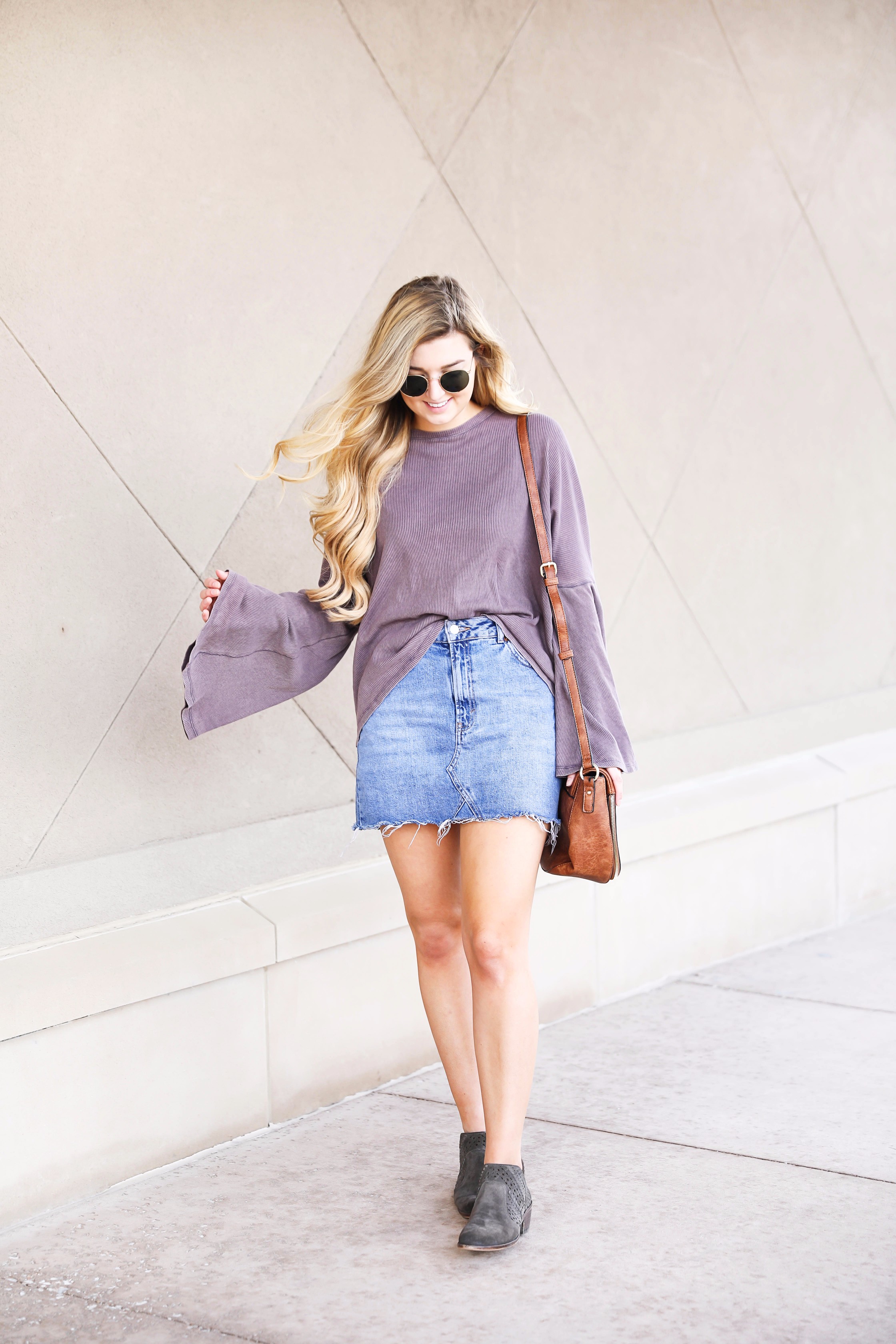 |

Purple Bell Sleeve Top

($39 and also comes in red I am wearing a medium because I wanted it oversized, but definitely could have worn a small to make it less flowy) |

Jean Skirt

|

Saddle Bag

($50 and also comes in black) |

Booties

(10% off and in color New Tornado) |

Sunglasses

|
I never get writers block because I usually just type what is on my mind, but I am genuinely at a loss for words right now. Weirdly enough, it's a good loss for words. I just feel overcome with happiness and love in my life right now and I feel so lucky for it! These last two weeks have been tough (you can read about that here), but not only have the people in my life been so good to me – but also my "internet friends" and even strangers who have never even commented on my blog before! The fact that so many people took time out of their day to write to me or contact me and give me wisdom is crazy and I don't know what I did to deserve it. I have just felt an overwhelming amount of support, and it would be so easy to be mad at the world right now – but I can't help but just feel so lucky for who I am, where I am at in life, and for all of you. I really think God (or whatever higher power you choose to believe) lead me through this time for a reason.
Okay I am sorry my last two posts have gotten sappy, it's just how I feel haha! In other news, I want to start an advice series on YouTube or my blog. Back in high school I would get hundreds of Tumblr messages from people who needed advice and I always got so much joy out of answering them! So send me any questions you have about boys, friends, high school, college, blogging, life – literally anything! I used to get really TMI so don't be afraid haha 🙂 You can anonymously ask me through Tumblr, comment below, or send me an email at advice@dailydoseofcharm.com!
xoxo,
Lauren Emily Lindmark
Copyright © 2017 dailydoseofcharm.com