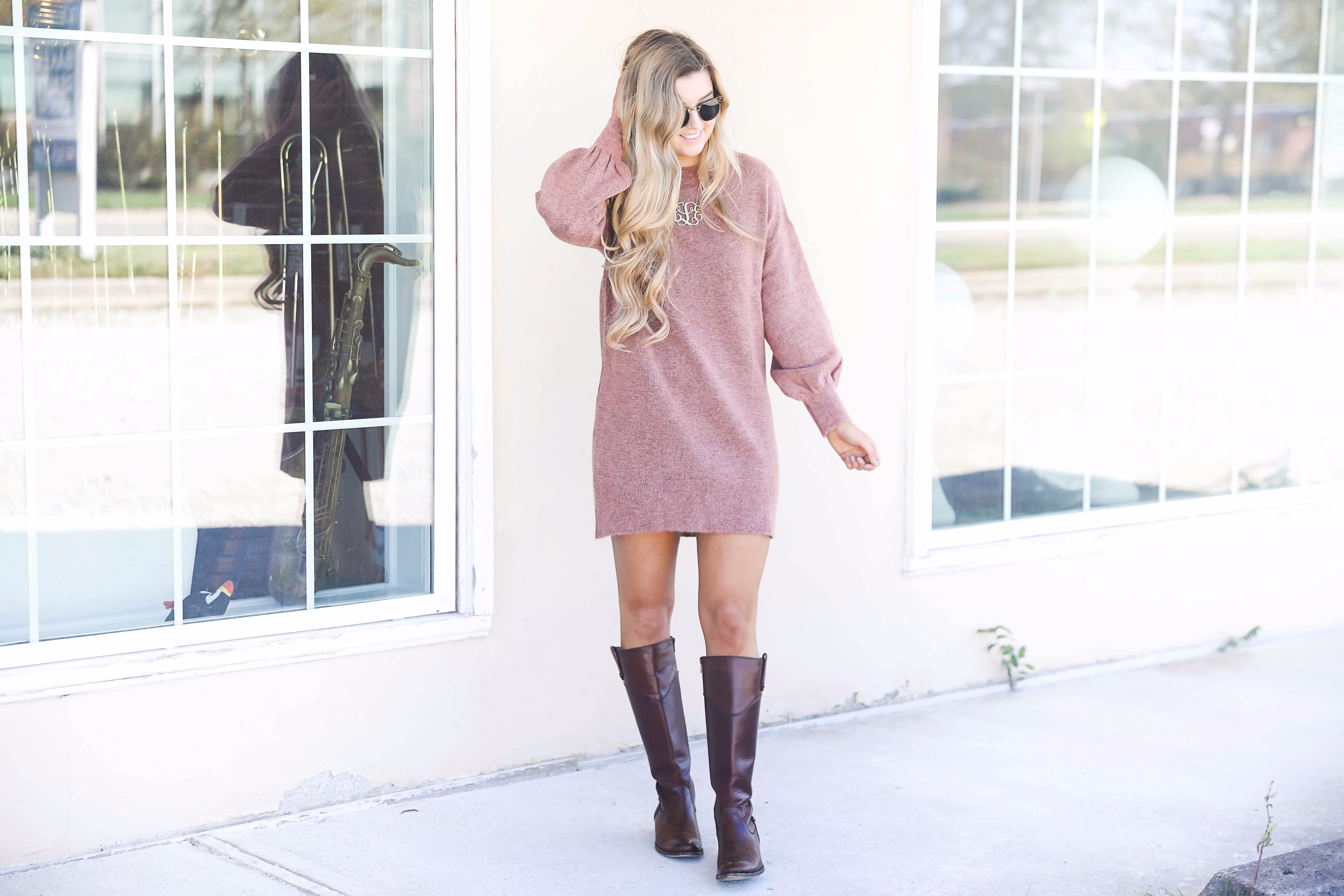 Perfect Casual Sweater Dress | OOTD
The only thing better than wearing sweaters in the fall is wearing sweater dresses. I mean sweaters in general are just so effortlessly cute, but then you make them into a dress and it gets 10x cuter and 10x easier! The comfort of a sweater, but with no pants haha! I know this dress has been featured quite a bit in the blogging community, but I couldn't resist the urge to post an outfit post because it's just so perfect! I mean the sleeves are so cute and it's pretty soft!
The model at Nordstrom is wearing this sweaters with pants so I want to try to style them that way too, but I am not super tall so I am worried it will look like too much on me. That's why I just paired the look with some riding boots! Which by the way, I am in the market for another pair of cute tall boots for fall – but don't want to spend too much. If you have any suggestions please leave them below!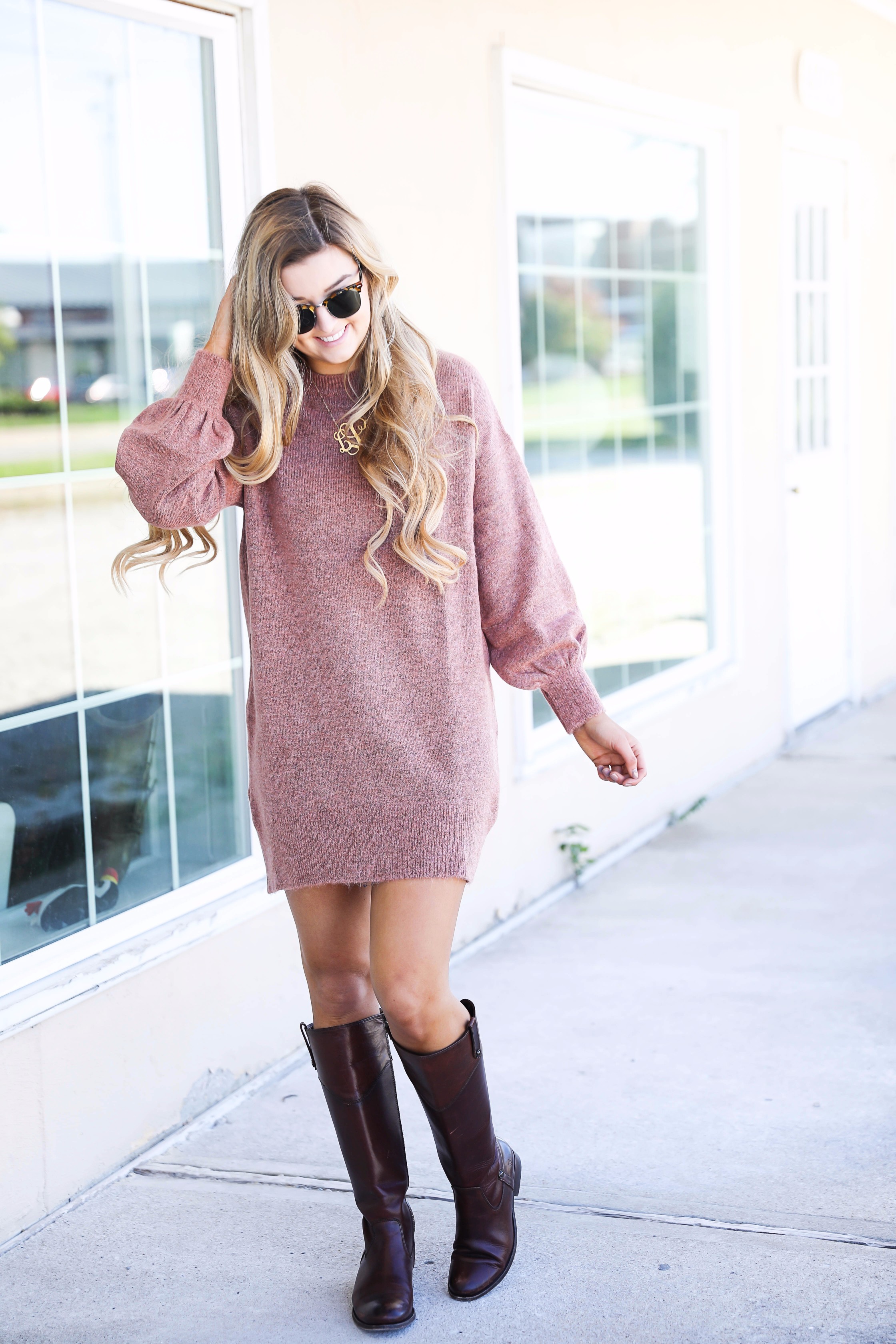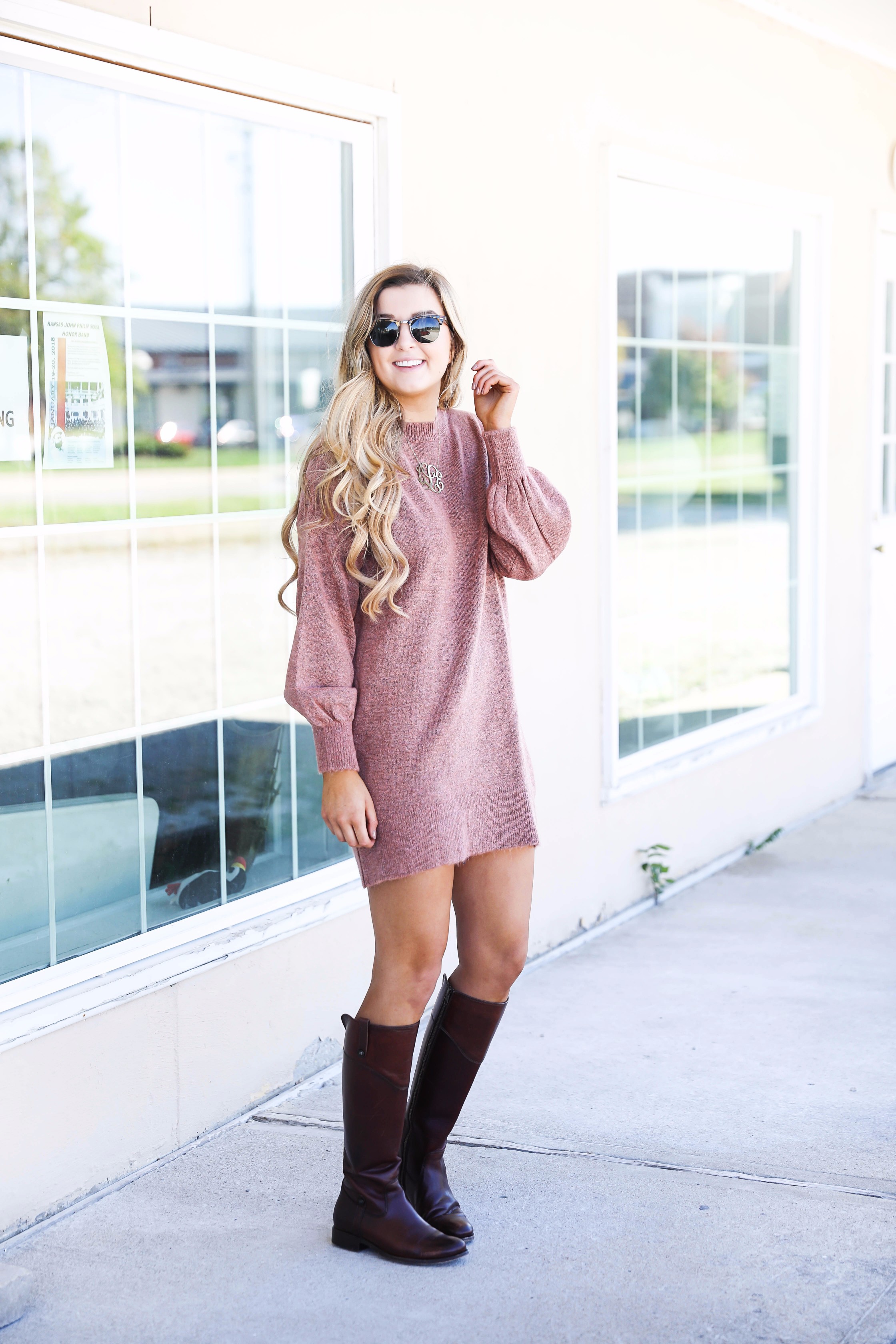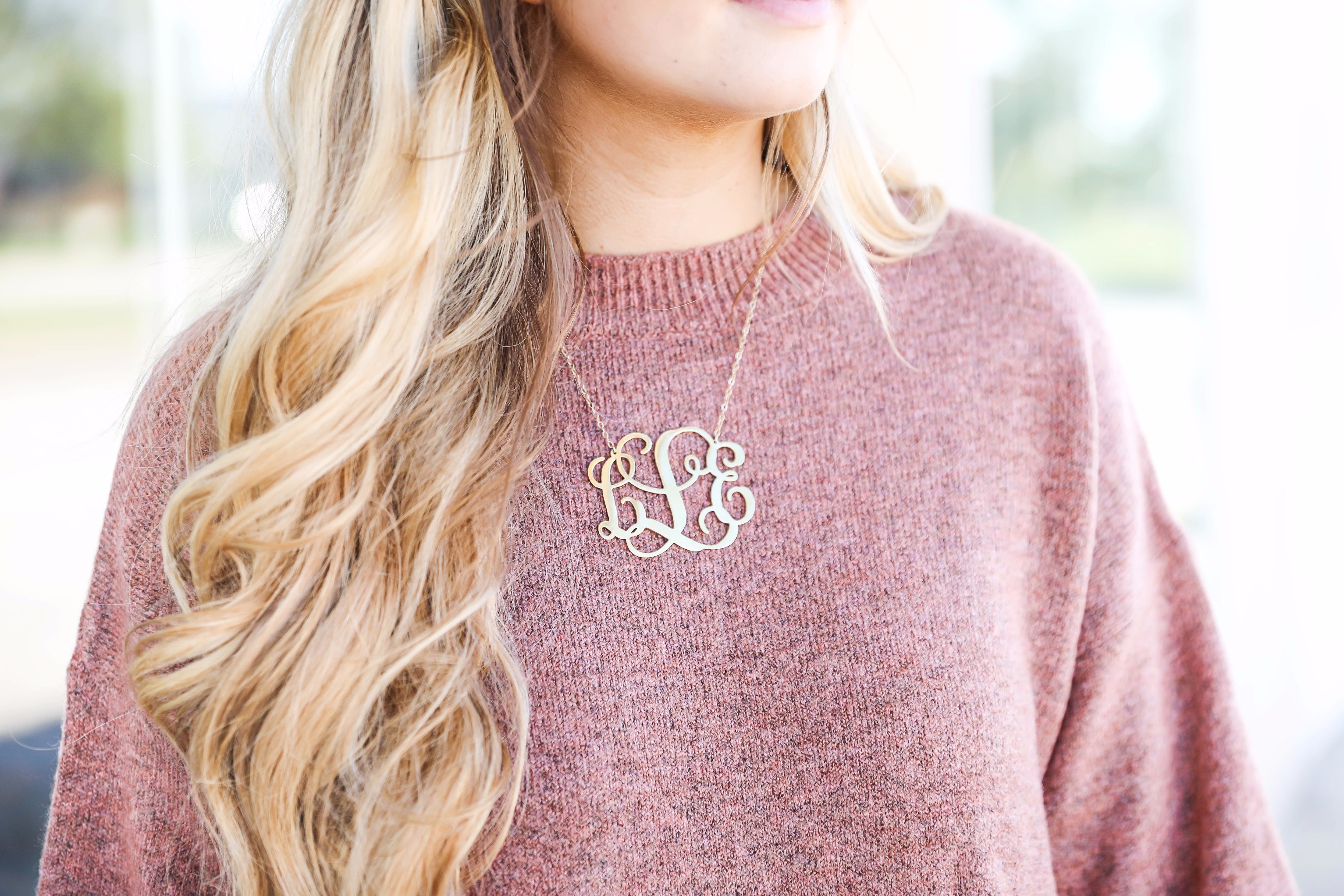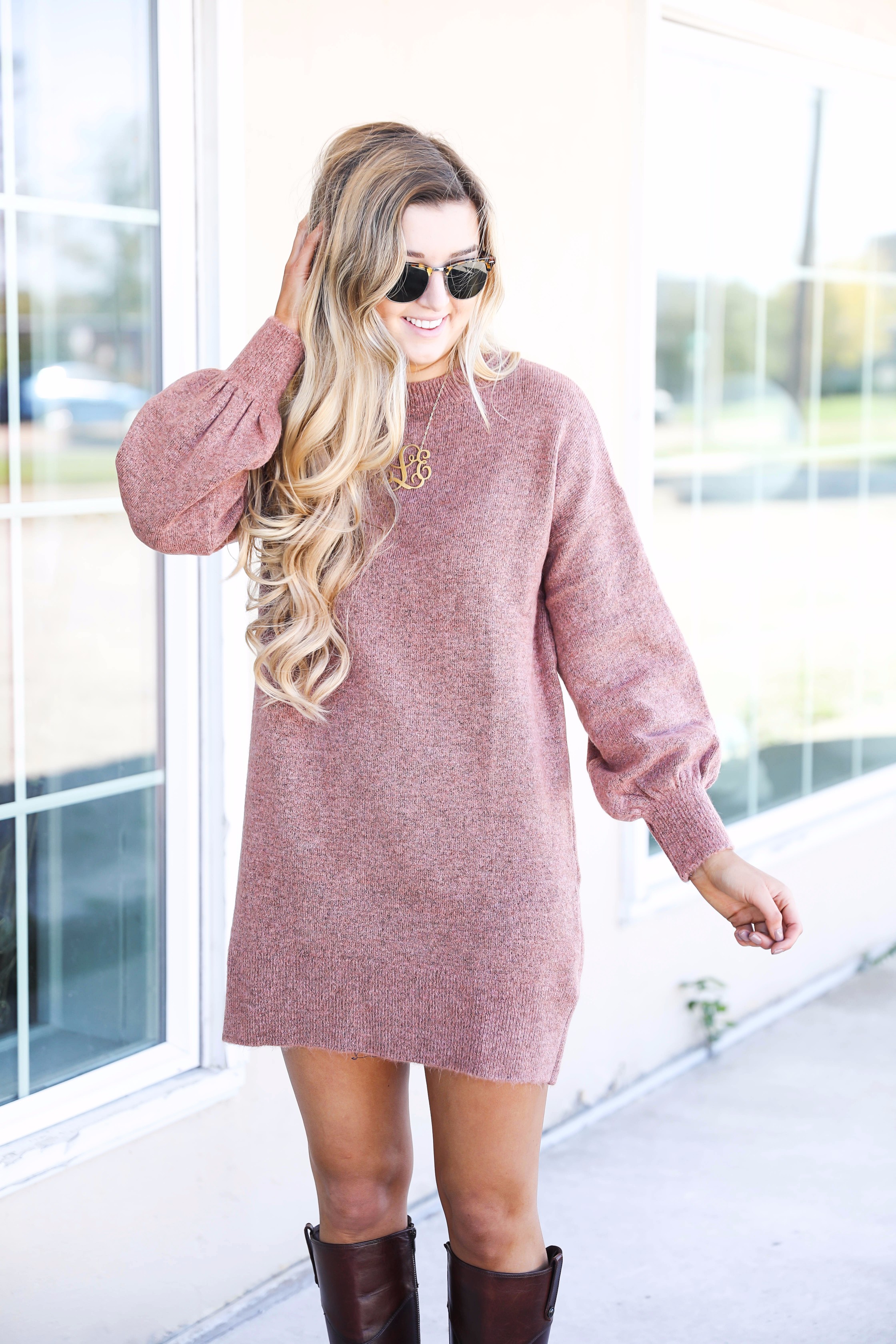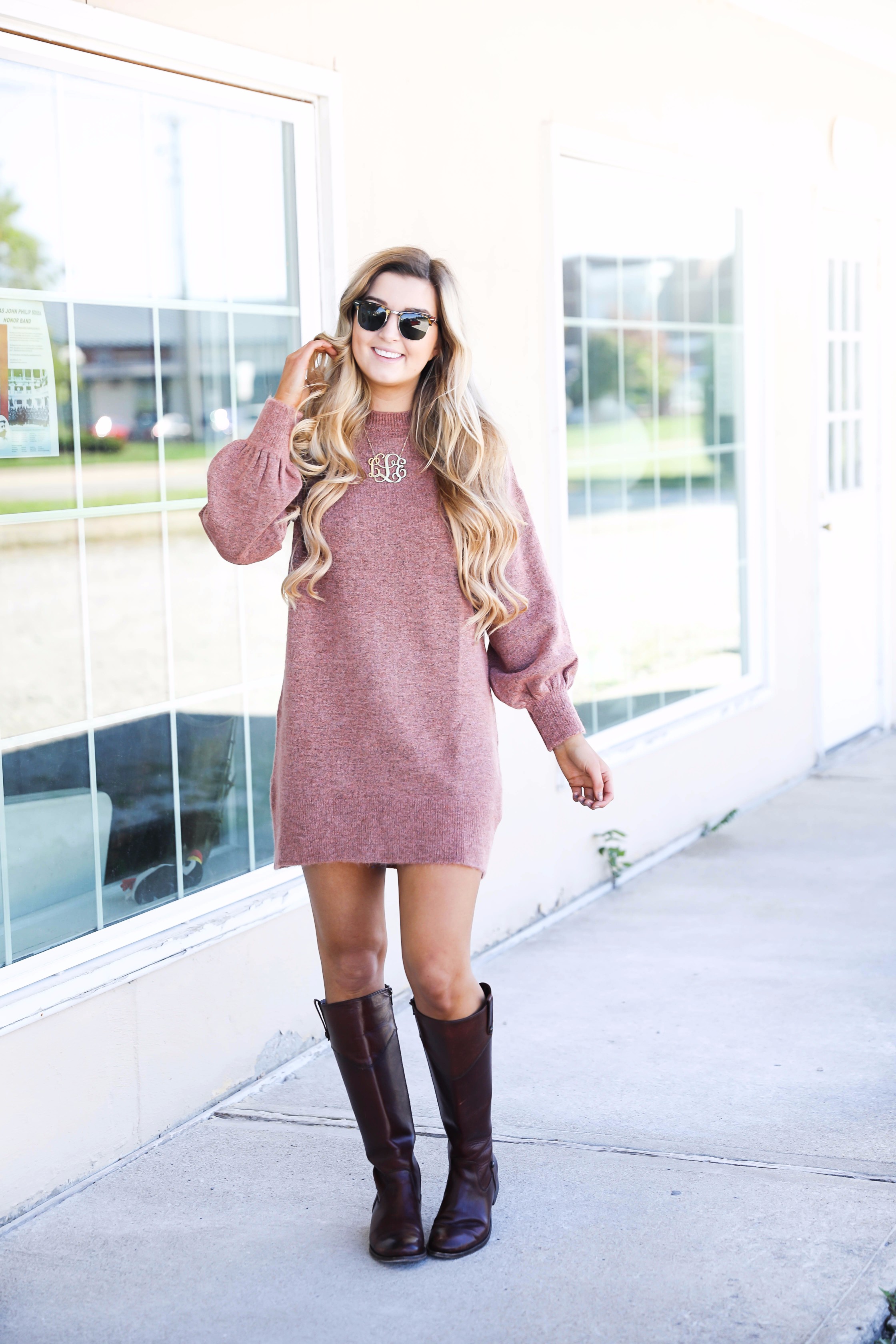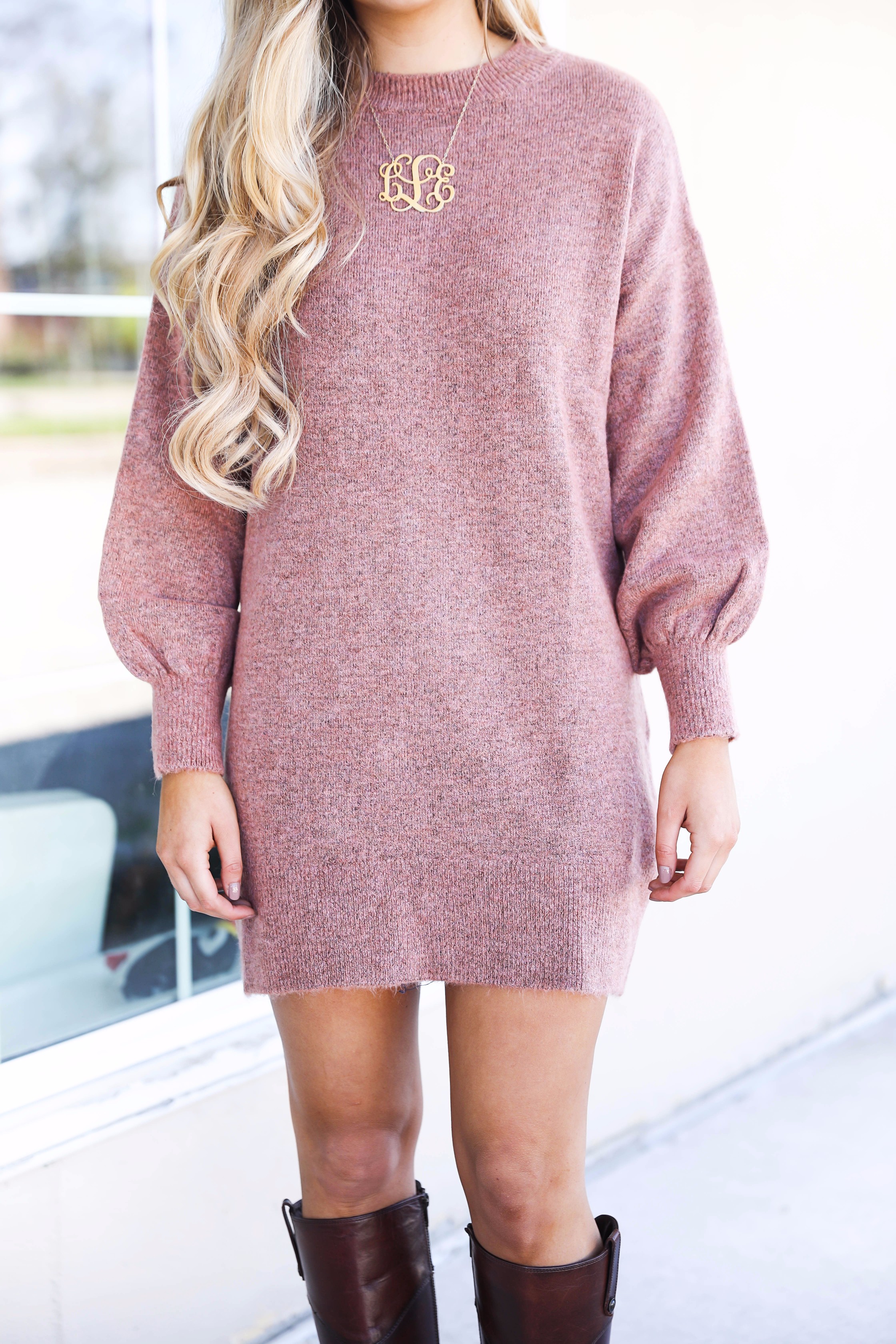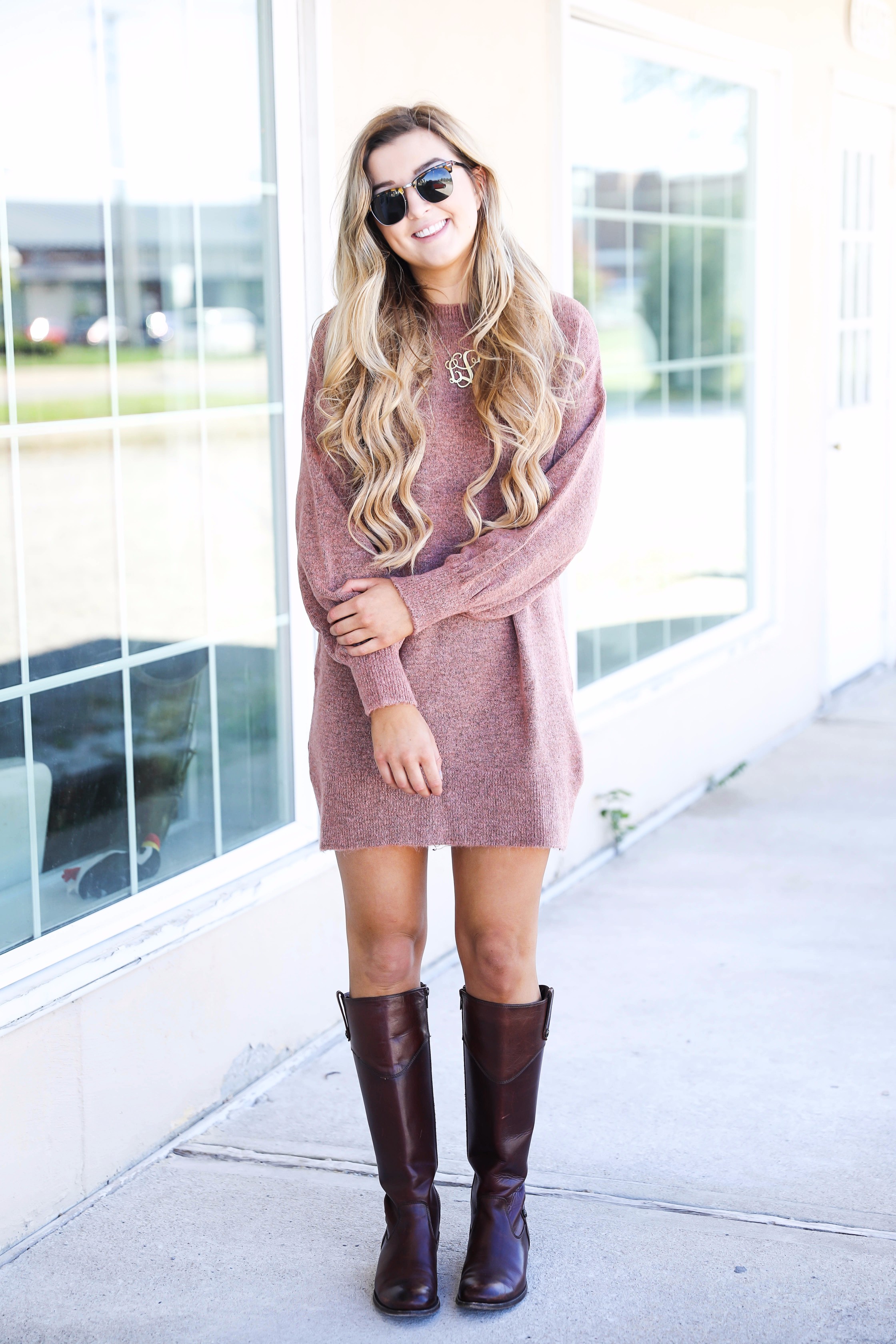 This outfit would have been really cute with a blanket scarf to make it a bit more fall! Or imagine this with a cute faux-fur vest! I decided to throw on my monogram necklace instead, but when it gets a bit colder I will definitely be wearing this more bundled up! I love outfits like this that are simple, but can be worn to work, school, or running errands!
I am getting so excited for halloween! I was texting my friend about costume ideas today and cracking up at all the funny ones I was finding. I am going to my friend Lily's date party for her sorority this weekend and I am super excited! I went with her Freshman year too and it was so fun to just have a girls night and not care about dates! The theme is "opposites attract" so she is going as a nerd and I am dressing up as a cheerleader. Luckily ALL of my high school friends were in cheer so it wasn't hard to find an outfit. I'll posts pics soon! Then next weekend I am going to another halloween date party with my friend Matt and we talked about going as a country club/tennis player couple – it's going to be so fun 🙂 I love dressing up!
Other life updates, I finally leveled up in pilates Monday night and my legs are KILLING me! I didn't think the harder classes would be that much different, but I seriously feel it today haha (it's Tuesday when I am writing this)! There's something so satisfying about being sore after a good workout. Usually pilates doesn't make me too sore though, I love that about it because they really teach you how you are supposed to do the workouts (like how to move your body and different posture and spine tips) – so most of the time you aren't too sore unless you are really pushing yourself on weights. My mom and I go together and it's so fun to have something to do with just her!
xoxo,
Lauren Emily Lindmark
Copyright © 2017 dailydoseofcharm.com