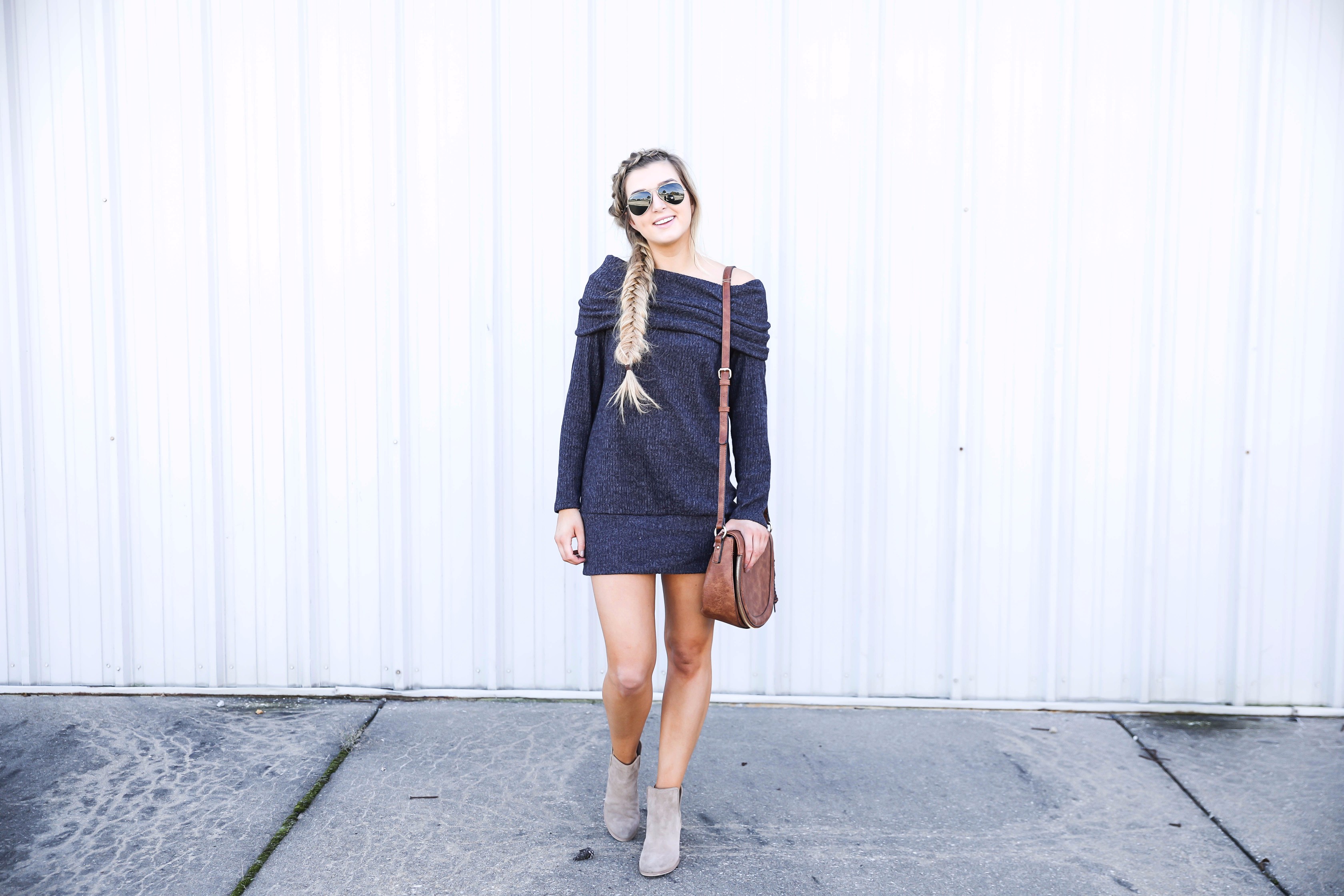 The Softest Off the Shoulder Sweater Dress | OOTD
This is my new favorite sweater I own!! I wish you guys could feel how freaking soft it is! I find a lot of off the shoulder tops and dresses to be uncomfortable, but this one is an exception. I wore it out all day yesterday, then wore it while I was lounging in bed because it's just so comfy! Not only that, but it's only $38 – have I sold you yet?! I really want to get it in one of the other colors it comes in, I am thinking maybe the olive. I had my mom feel the sweater while we were shooting and she was like, "LAUREN! Make sure you really explain to everyone how soft it is!" For such an inexpensive dress I was not expecting it, seriously feels like cashmere!
I had to get ready super fast yesterday and decided to throw my hair in a fishtail braid and I love how it ended up looking with the dress! Since it's off the shoulder and so slouchy around the top it looked good to have my hair a bit pulled back. My hair was curly the day before so the end of my braid was going crazy and wanted to go in all different directions haha! This hairstyle is super easy to do after a little practice, let me know if you want a tutorial!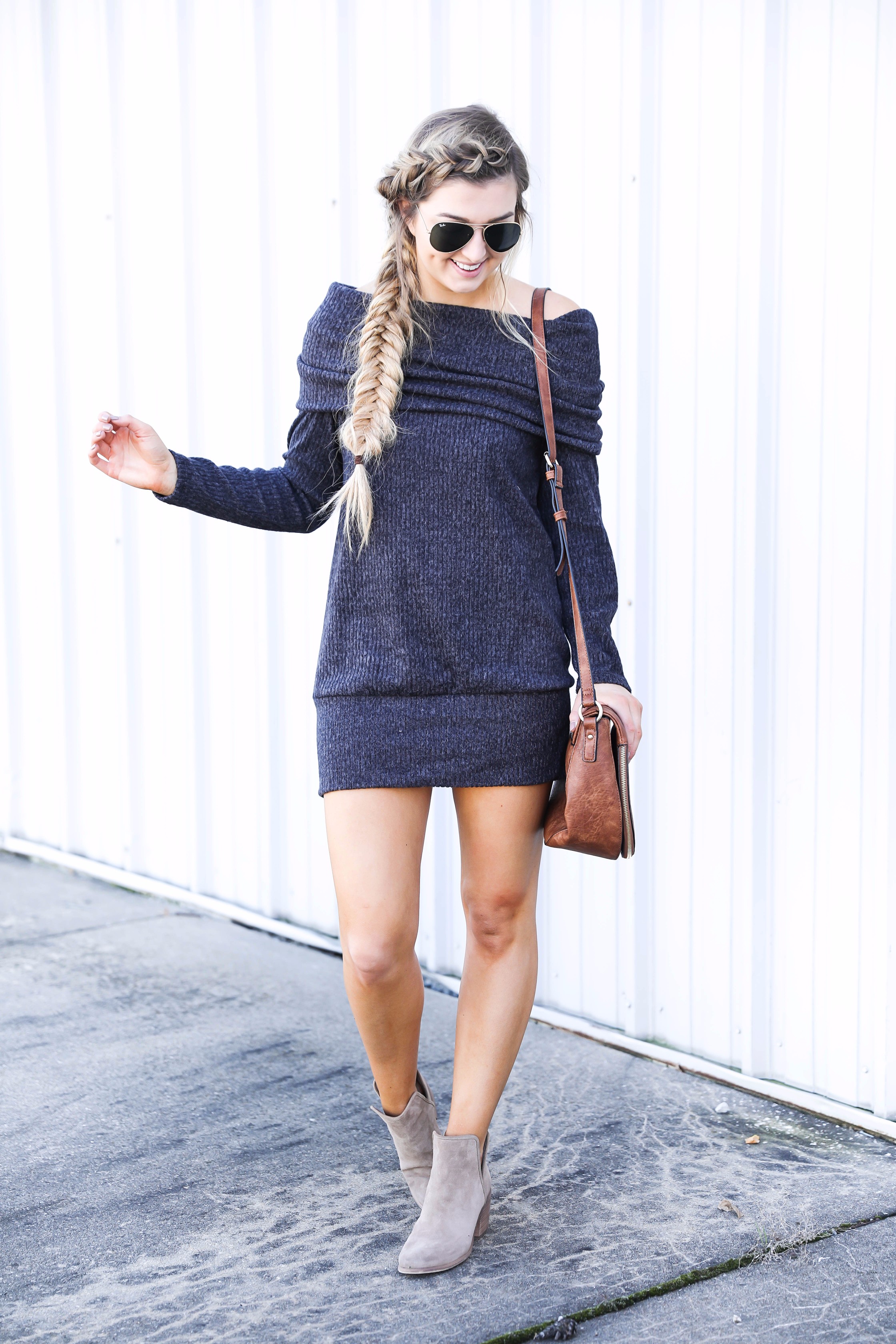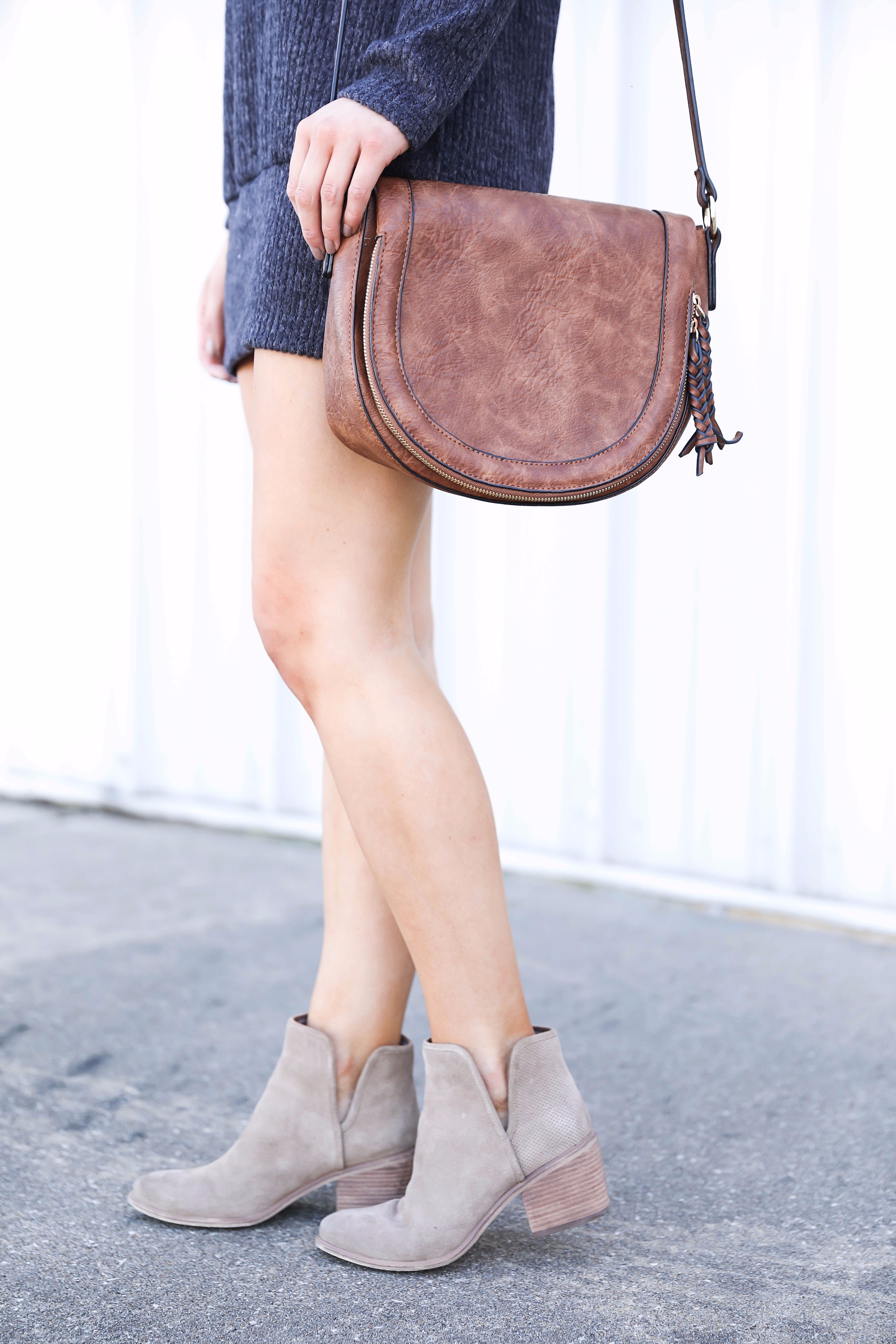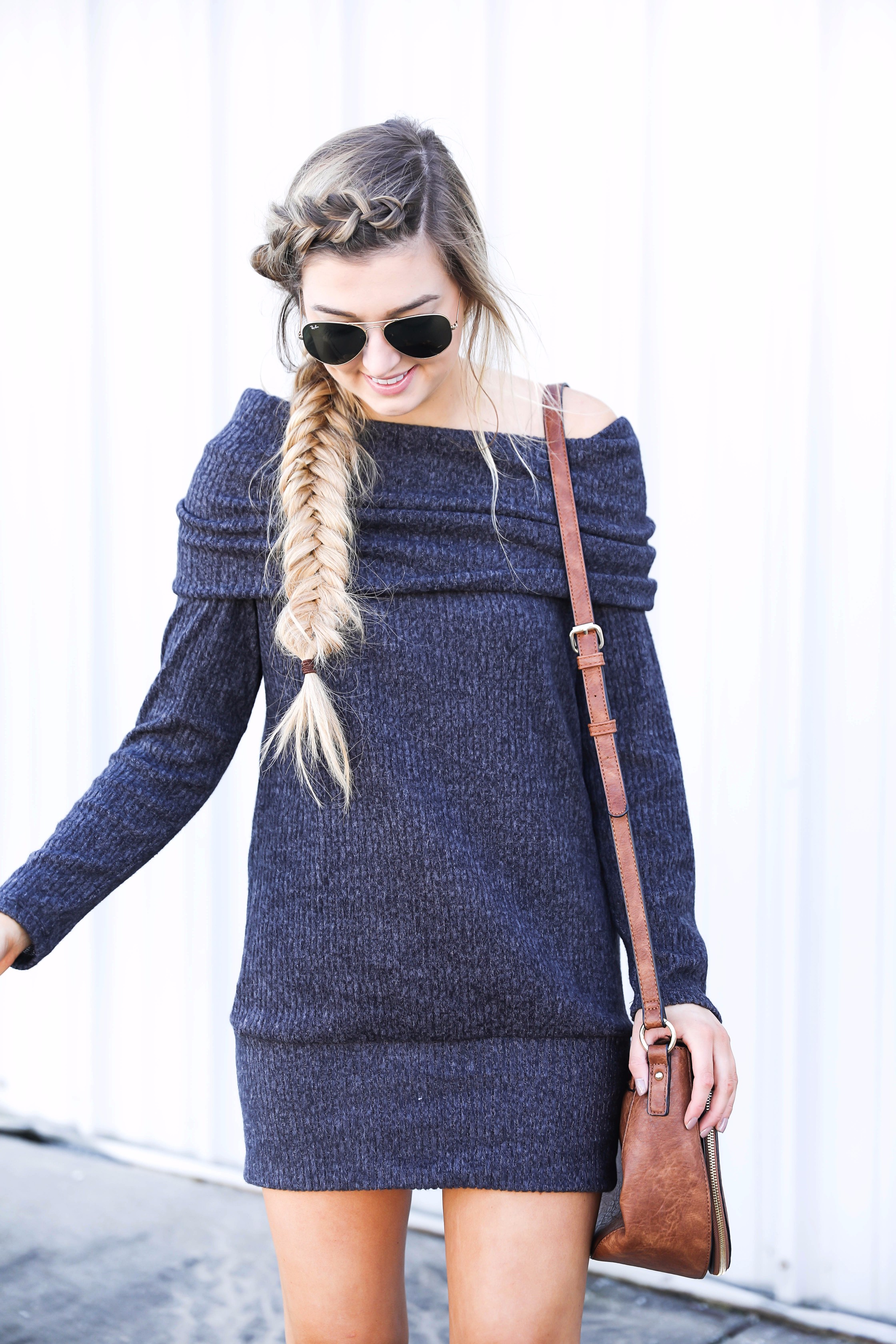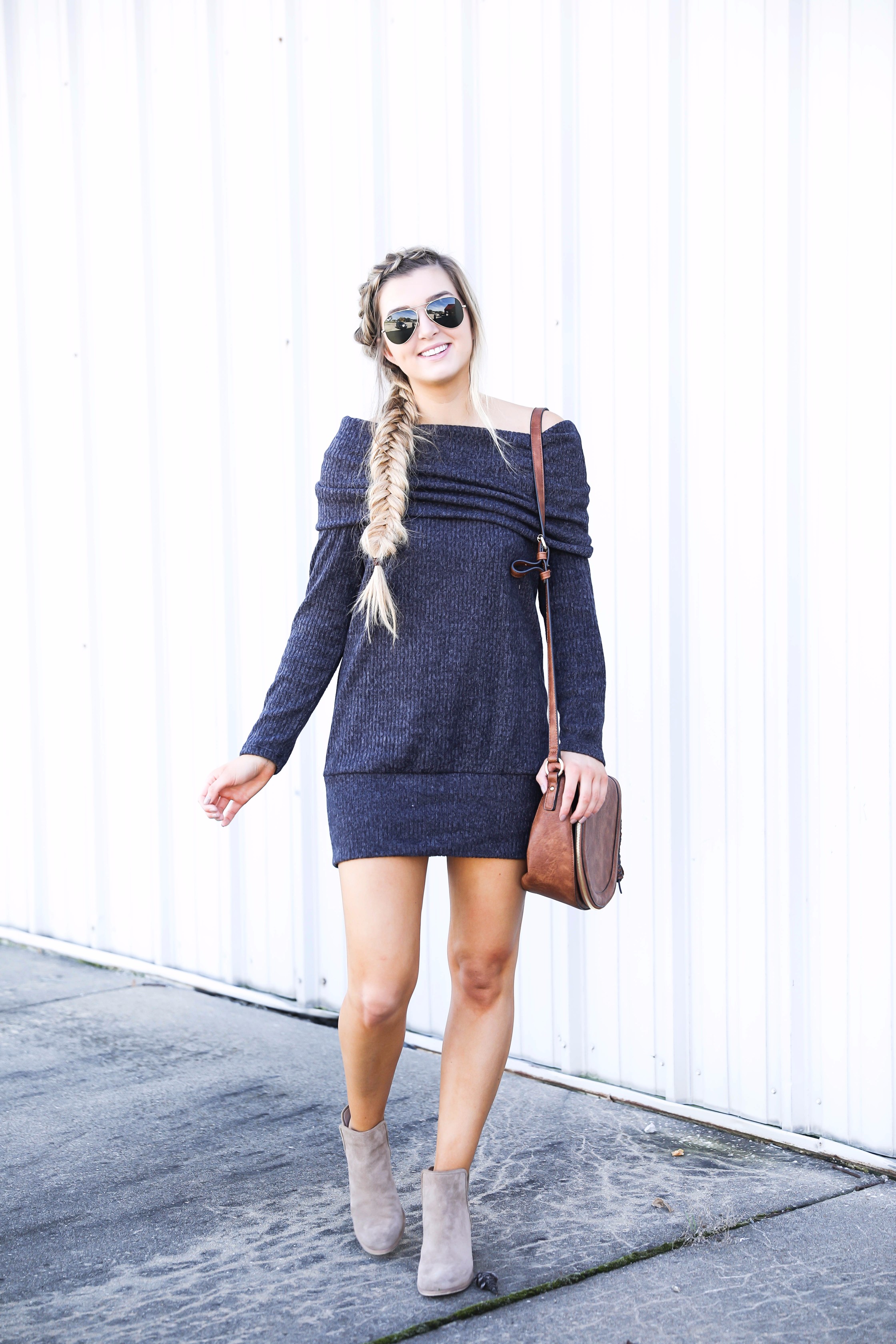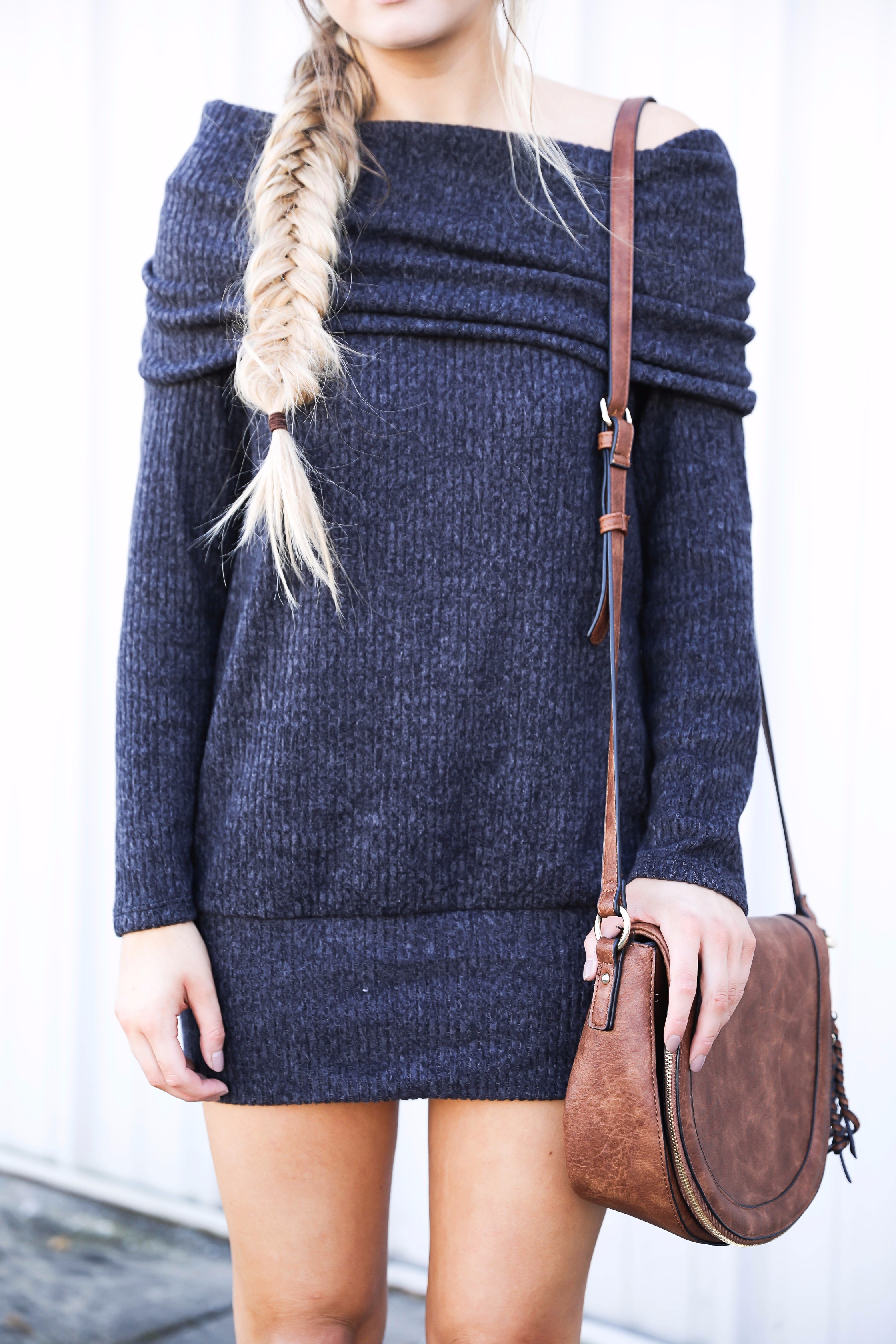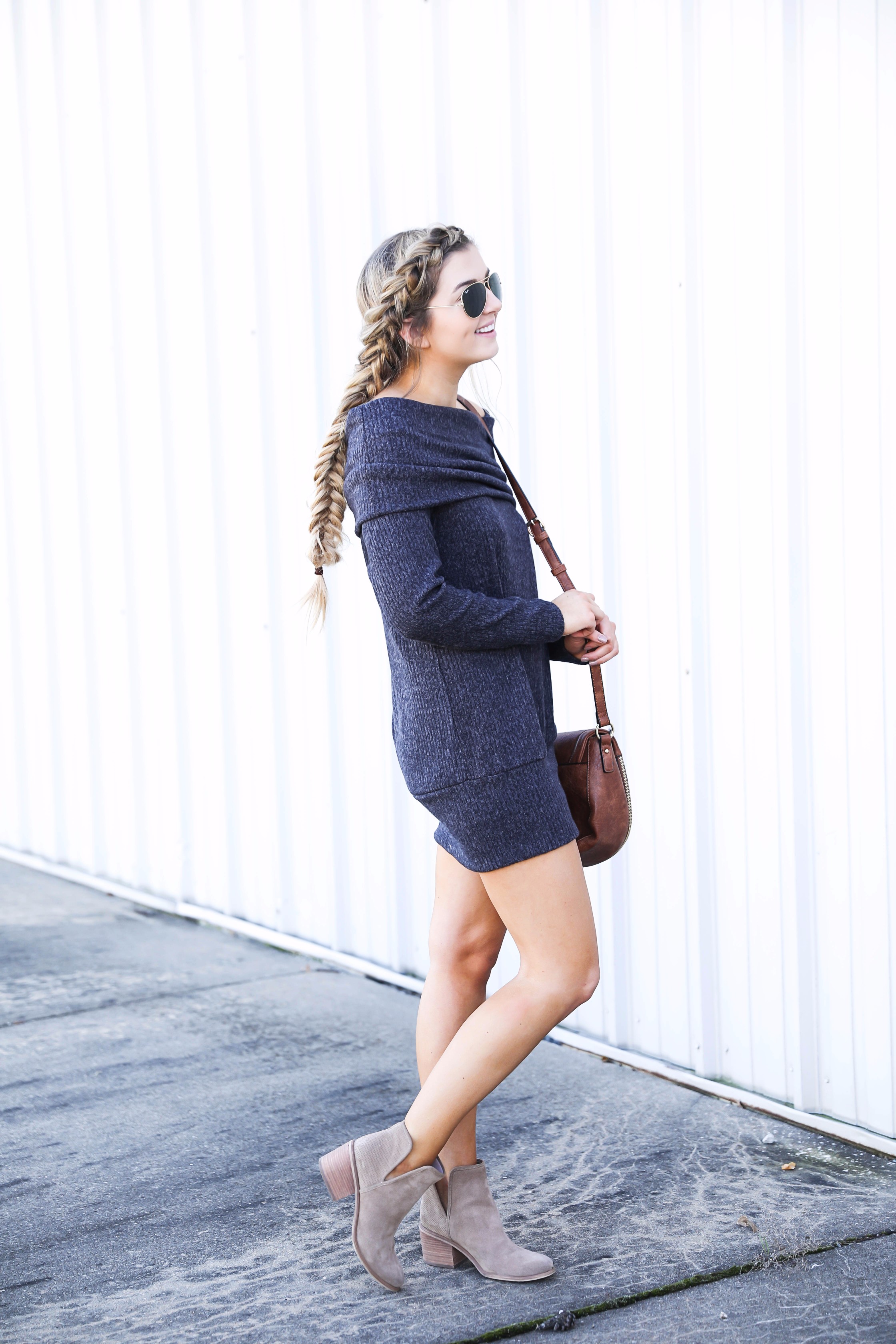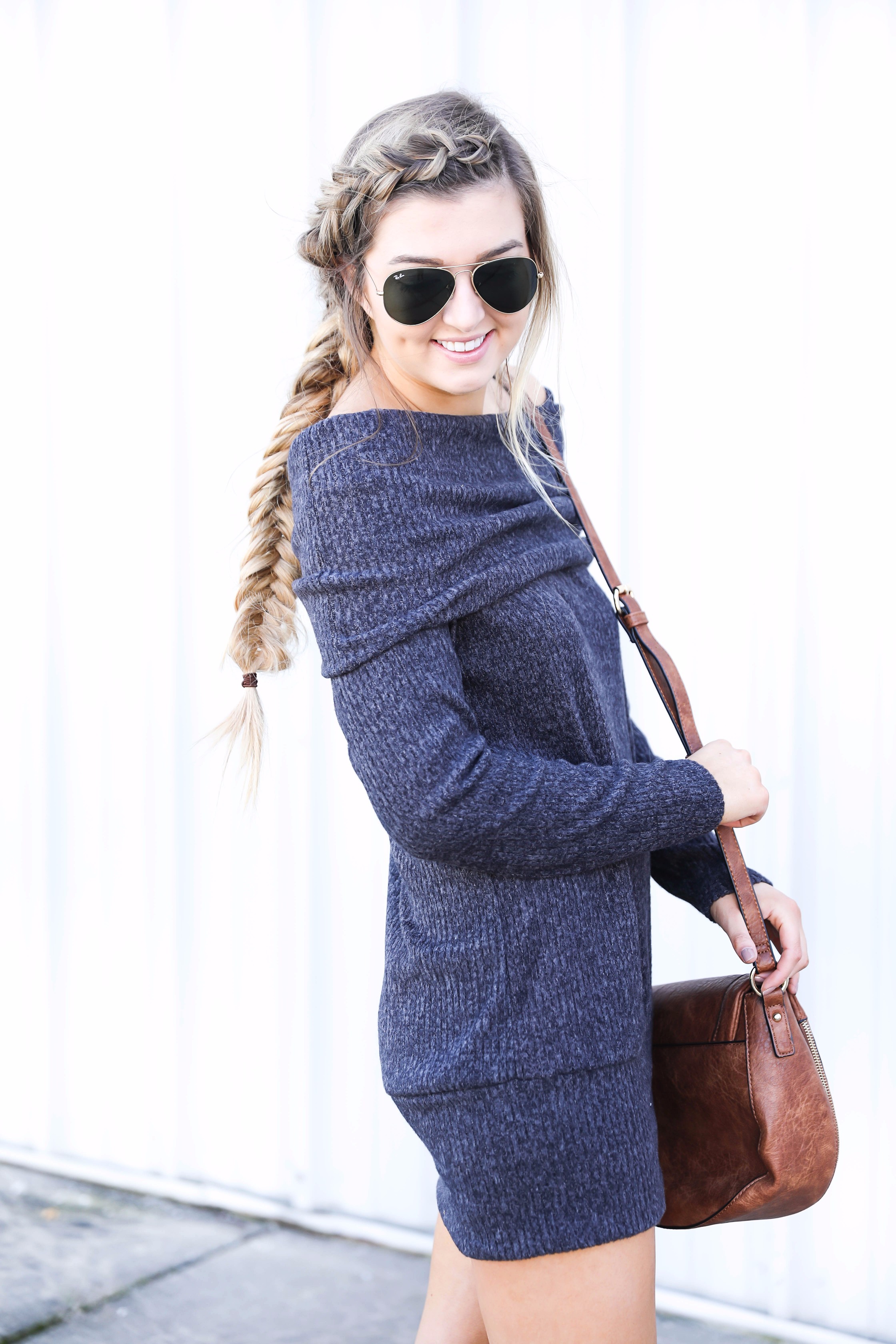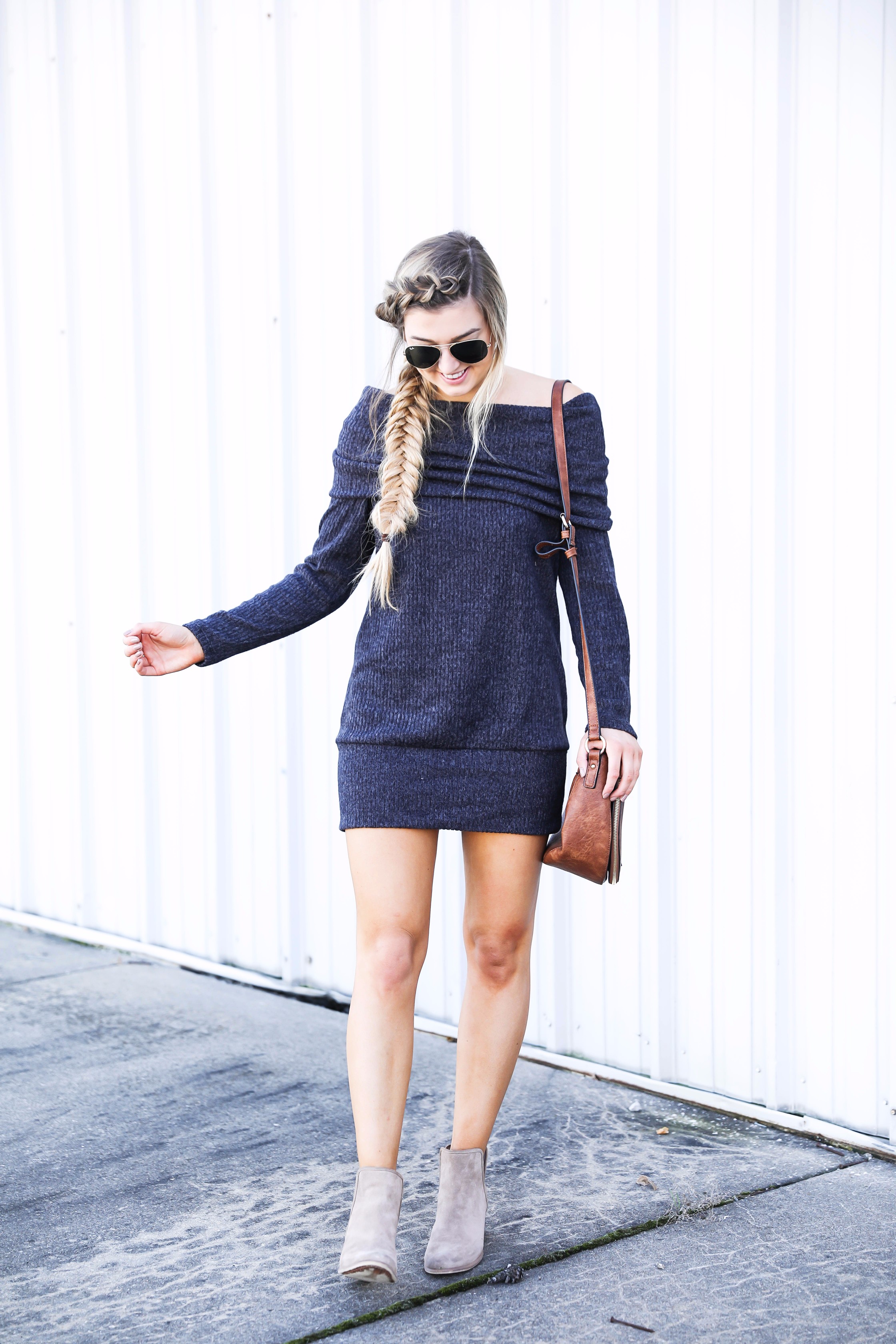 |

OTS

Sweater Dress

(ONLY $38 and comes in four colors) |

Booties

(33% off and come in two colors) |

Saddle Bag

(only available in black, so I linked a similar

here

) |

Sunglasses

|
I paired this look with my favorite saddle bag and booties! I love looks like this because they can be worn anywhere. Like I said above, I wore it out to run errands then climbed in bed to edit photos while still wearing it! However, I am also planning on wearing it out this weekend to my friend's birthday celebration at the bar! It really is versatile!
A few people commented on my blog the other day and said I should talk about what podcasts I listen to (I talked about liking them in this post). I love listening to podcasts while I'm working or driving! My favorites right now are The Balanced Blonde and Don't Blame Me! I also am starting to listen to Serial (which I know I am super behind on)! My mom recently introduced me to The Mindful Kind so I want to start listening to that more because hers are shorts and inspirational! I am such a nerd when it comes to podcasts, but I need to start listening to new ones more often!
xoxo,
Lauren Emily Lindmark
Copyright © 2017 dailydoseofcharm.com