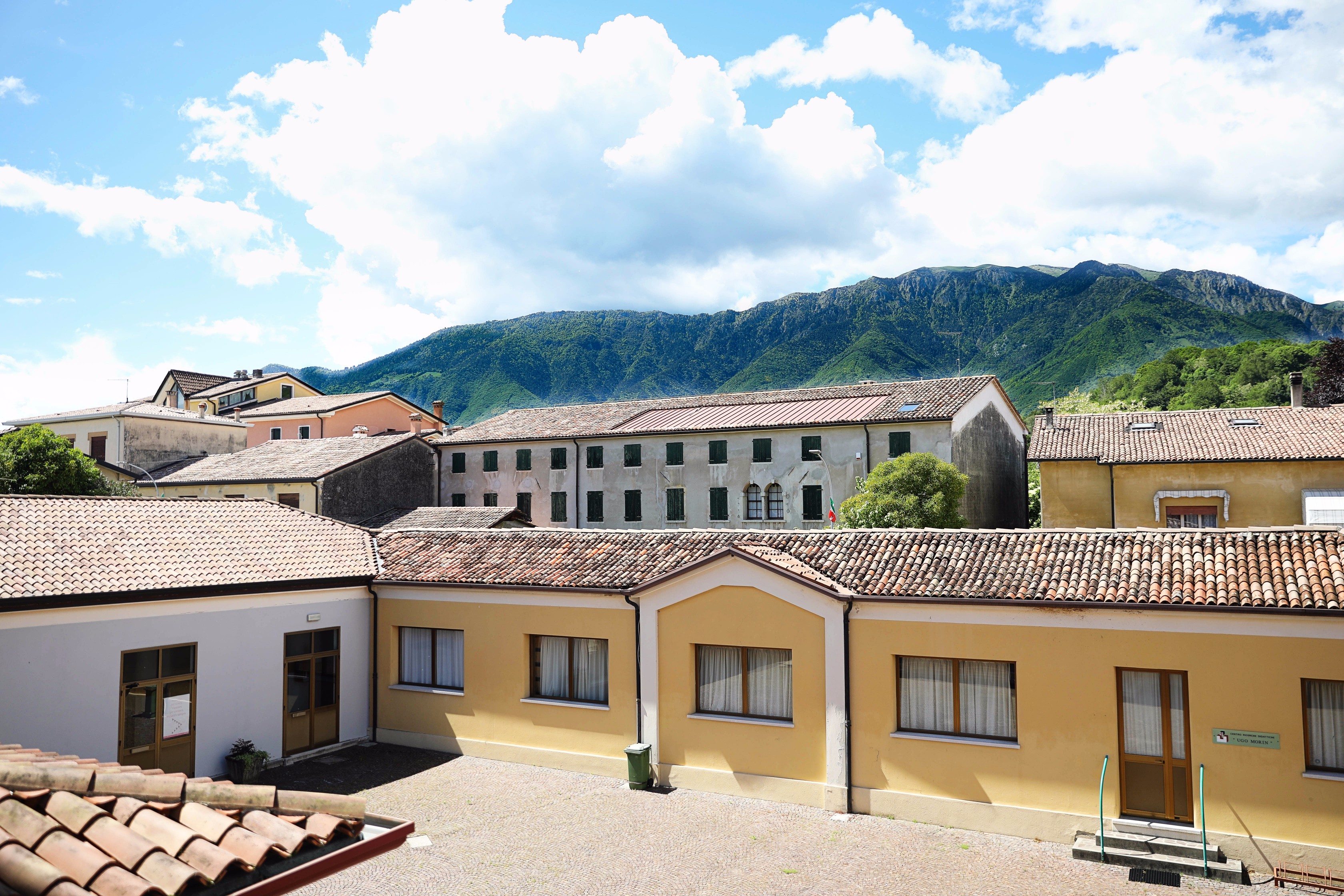 Where I am Living for the Next Month + Weekly Recap | 📍 Paderno Del Grappa, Italy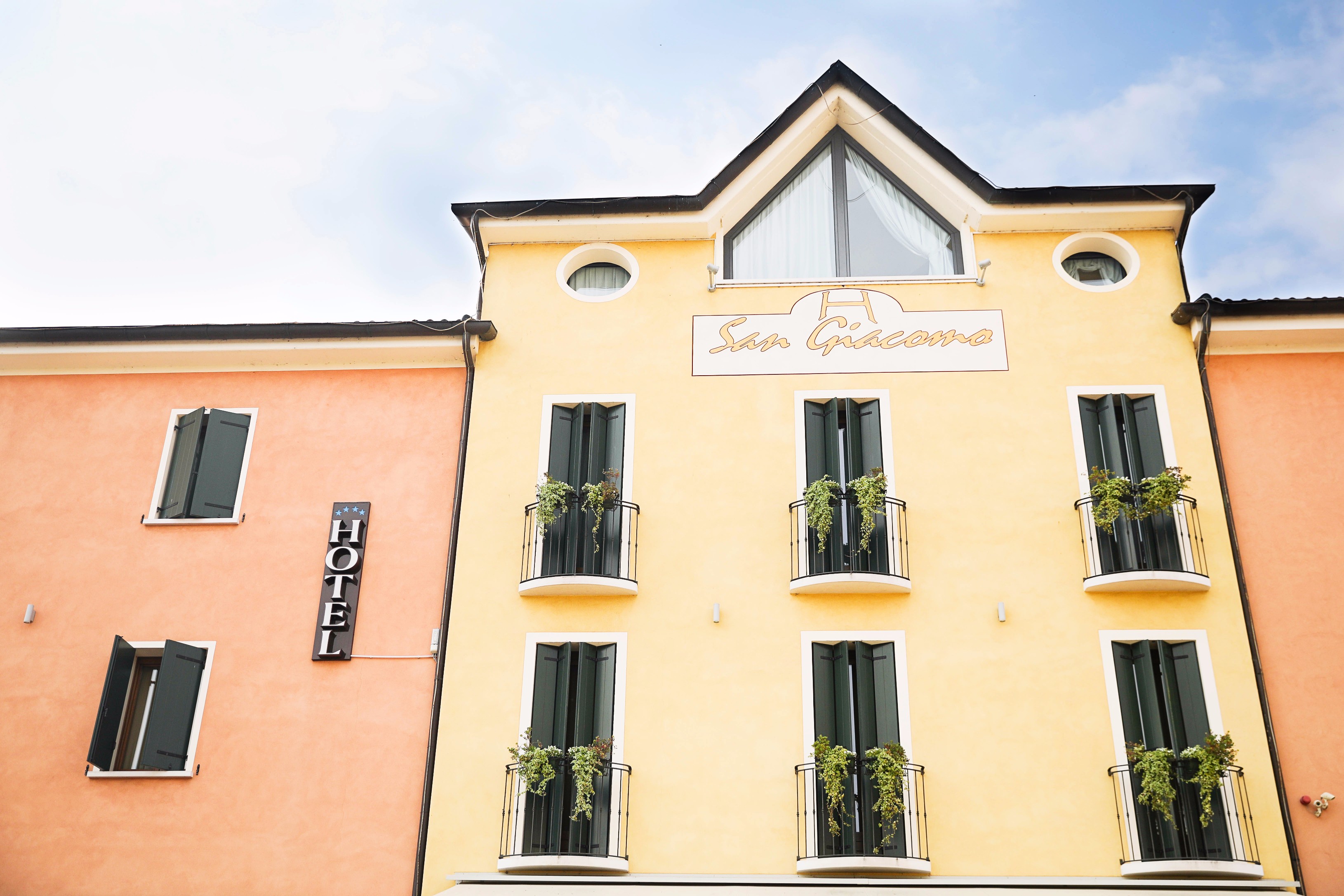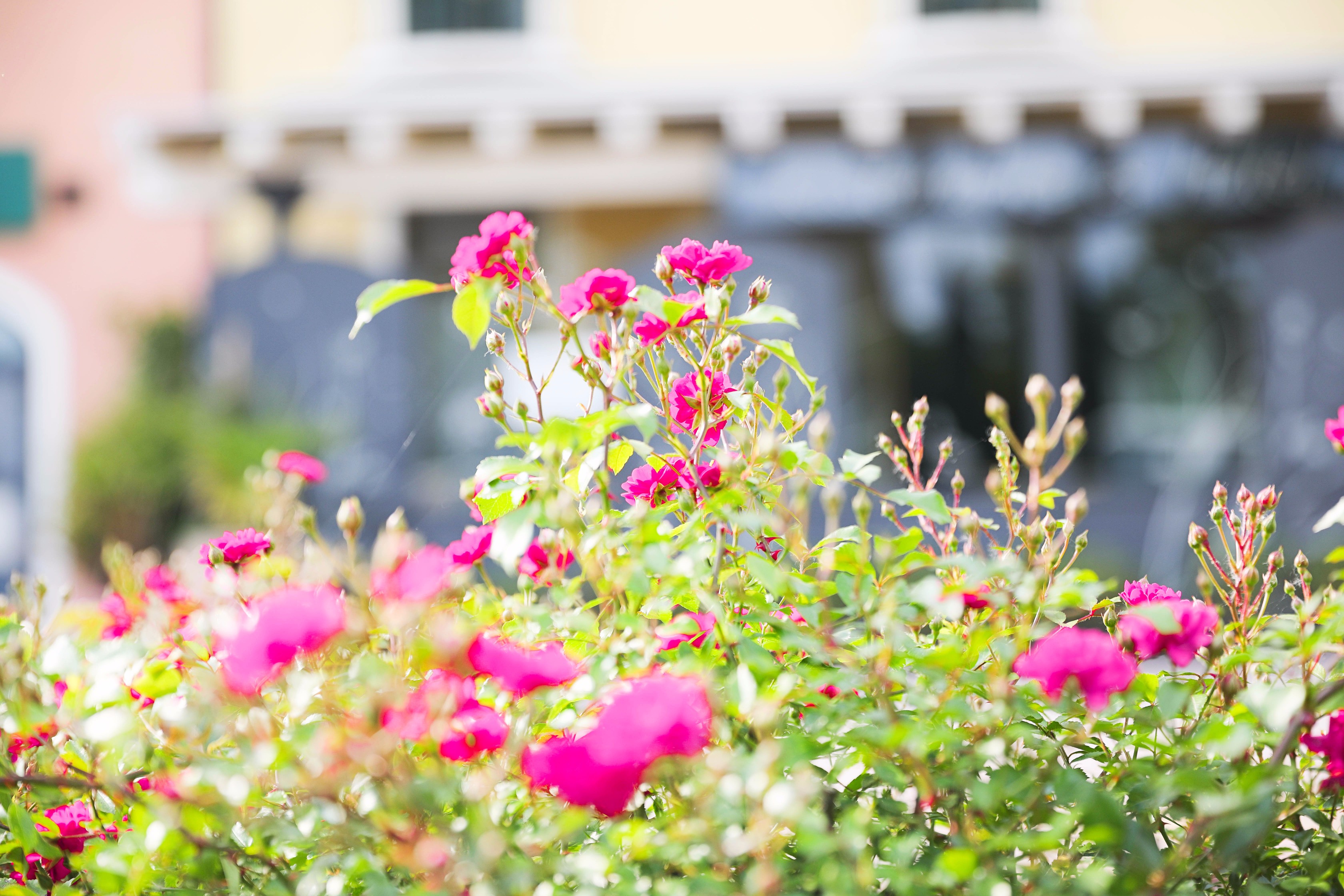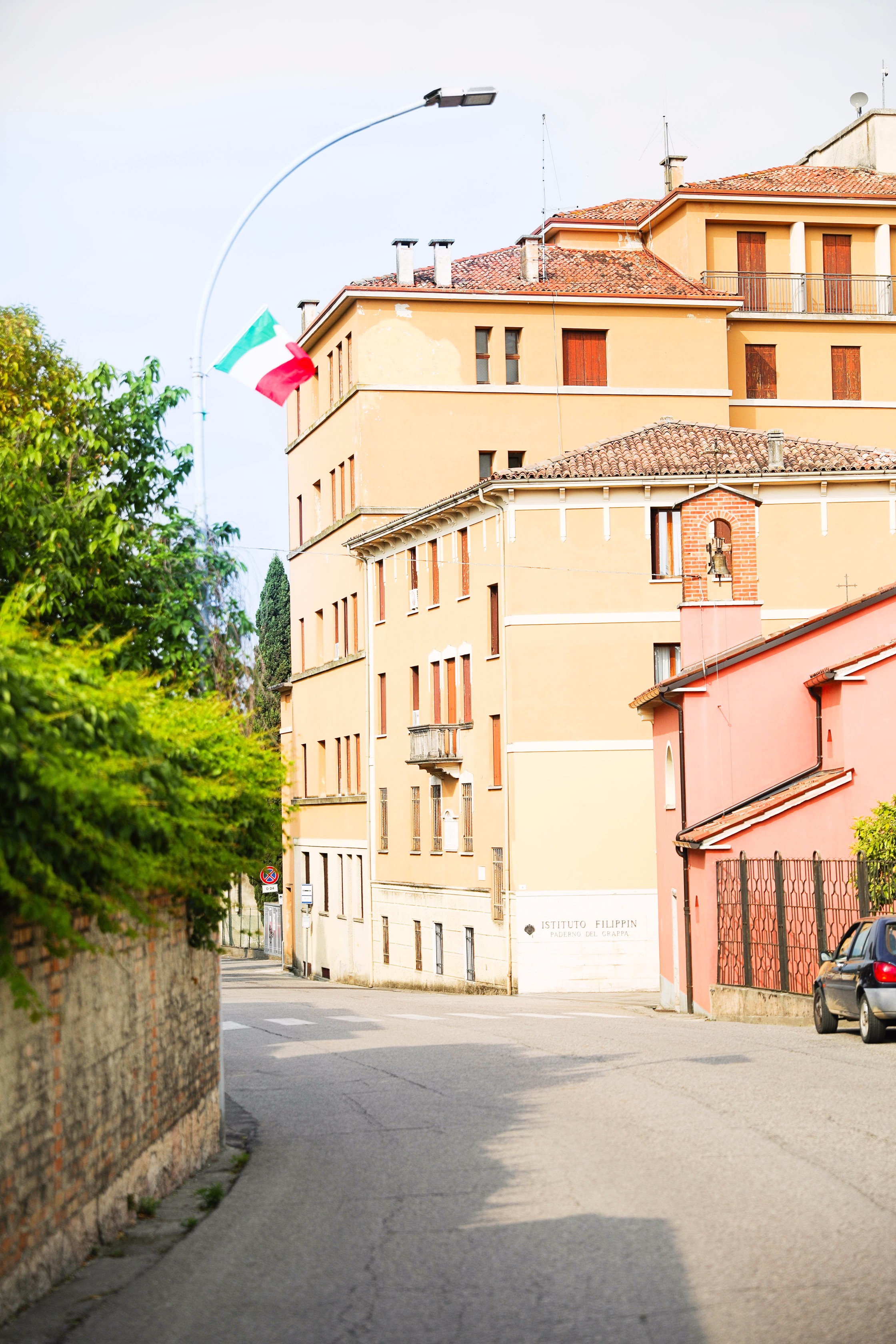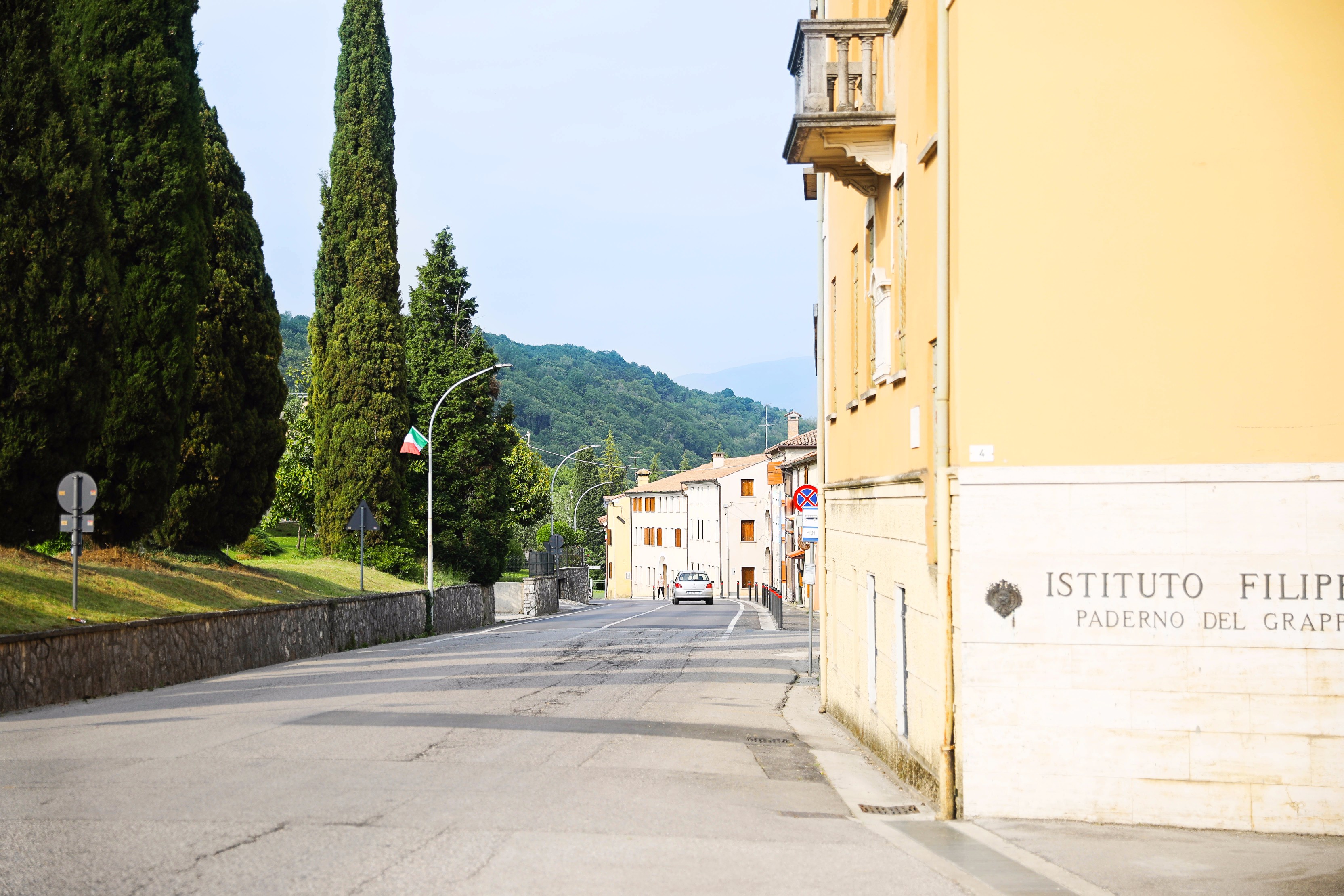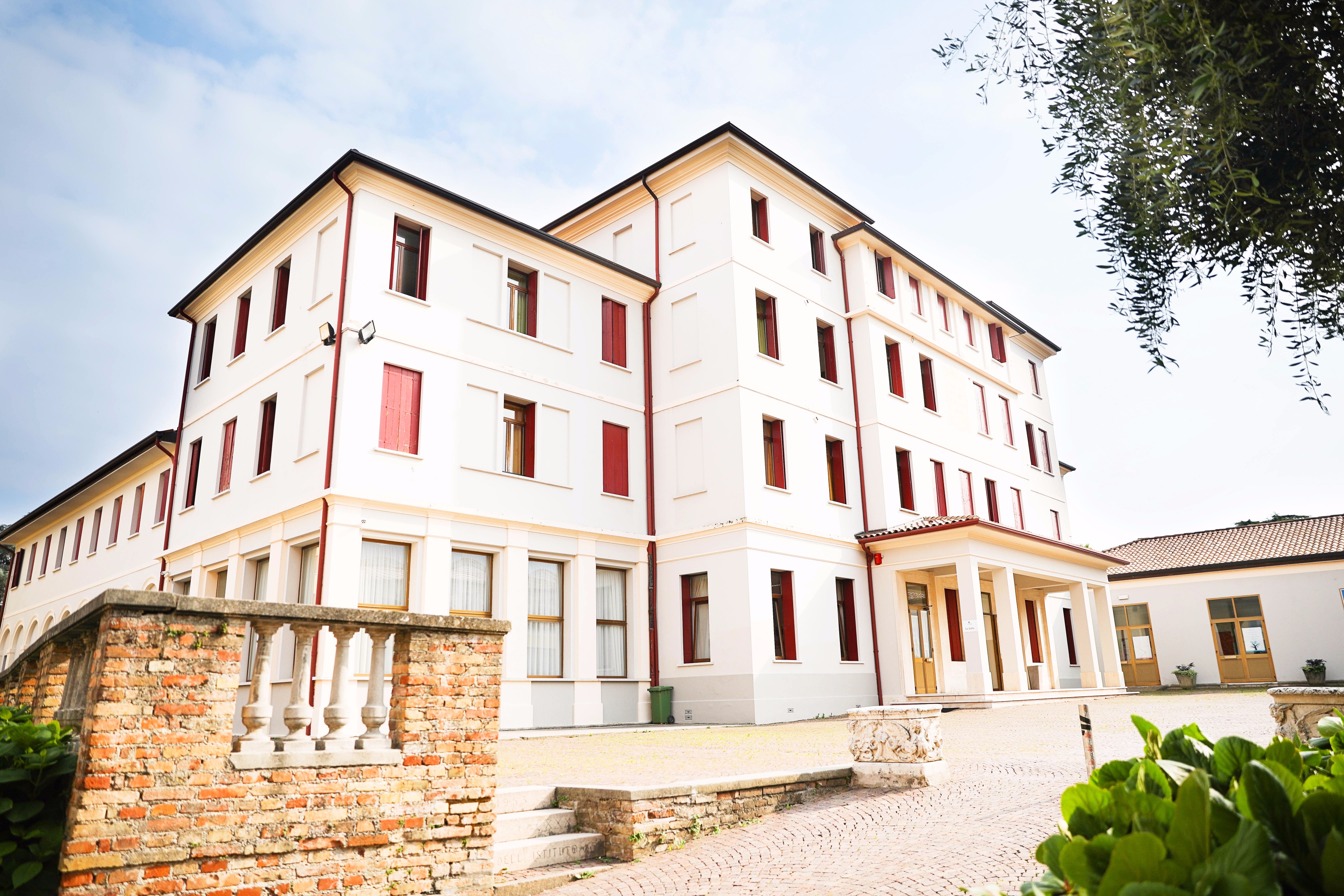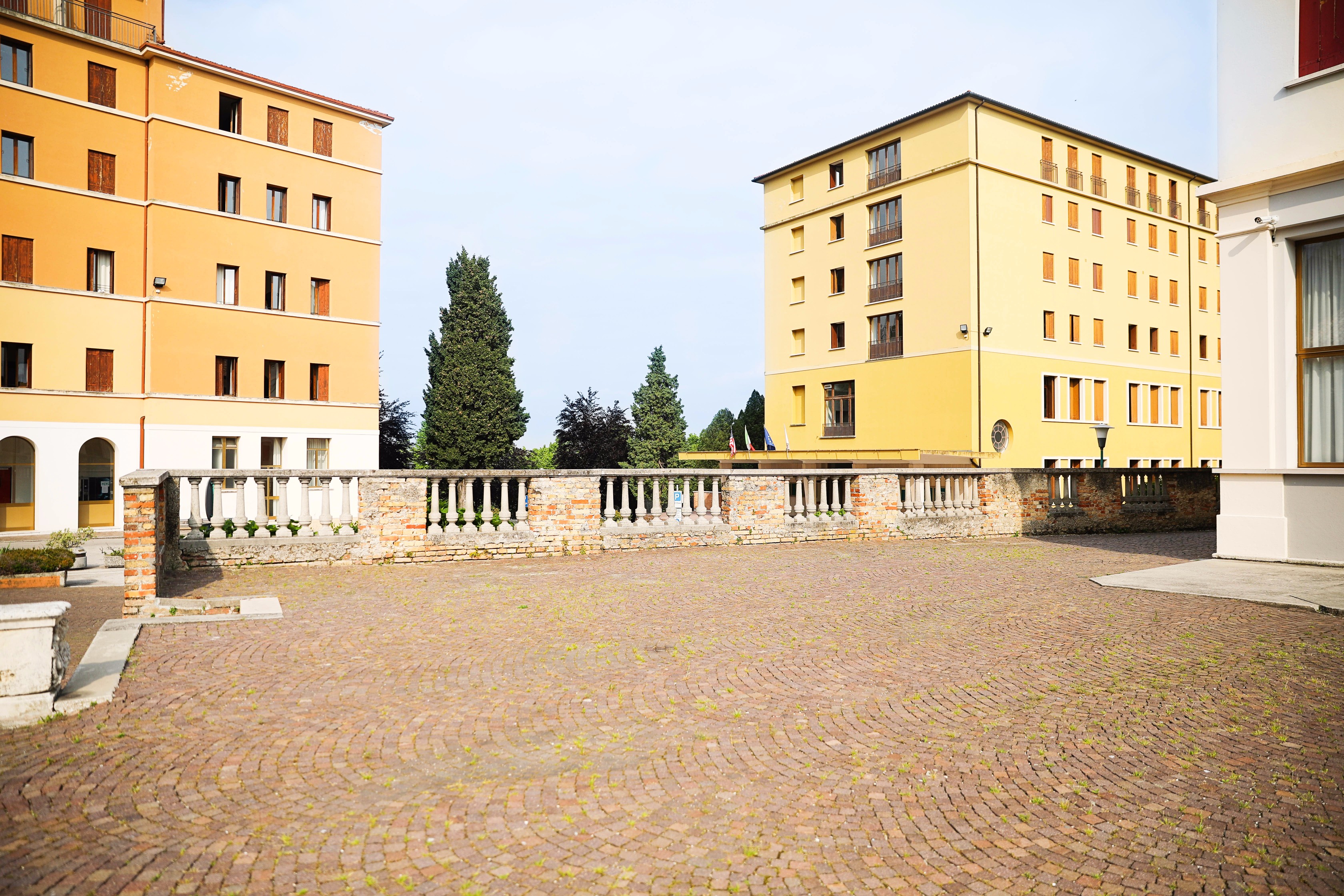 **Week one's vlog will be up on Tuesday so subscribe HERE to follow along**
I am beginning to writing this at 2:00 a.m. Kansas City time, but 9:00 a.m. Italy time which is still so shocking to me. This time last week I was anxiously trying to sleep on a plane on my way to my home for the next month. I had so many things going through my mind, what will the campus look like? Will I be homesick? How will classes be? Now that I've officially been here for a week I can tell you that it's all been a whirlwind! The photos above are photos of my campus at the Istituti Filippin and the town of Paderno. My program is called CIMBA Italy and there are about 150 students here from America taking six credit hours for a month and traveling Europe. Paderno is a really cute town, there are about 2000 people who live here and there are only a few restaurants and two connivence stores that Italians call "tabacchis." It's been weird getting used to the Italian language and customs. I think I know about 5 words/phrases like "thank you" "how much?" "do you speak English?" etc. haha! The hours of stores and restaurants here are very odd, everyone goes home for lunch in the afternoon and a lot of places are closed in the late afternoon until the evening time. There are a few close towns to us that are bigger and have more to do, so far my favorite has been Bassano del Grappa! Keep reading below for my day by day recap.
MONDAY
Monday was a crazy long day. I am here studying abroad with my boyfriend, his fraternity brother, and one of my best friends. We flew into Venice and got through customs and the baggage claim pretty quickly. We had signed up for a 12:30 bus to head to Paderno which is about an hour drive Northwest of Venice. However, since we arrived a bit early we tried to make it onto the 10:30 bus with no success. The bus was so full and the four of us didn't want to split up so we ended up doing the walk of shame away from the bus as everyone watched out the window, we couldn't stop laughing! We ended up finding a restaurant in the airport that was really yummy! We bought two bottles of wine to celebrate making it to Italy and chatted until our bus came.
When we got to campus we checked in and got our room assignments and schedules. Megan and I had requested to live together, but they messed up her last name with another Browne. Luckily it all worked out and we were able to still live together which I was happy about! Our room is HUGE! The photo of the white building above is where we live. There are two bathrooms, two closets, two desks, and two twin beds. You can see a full tour on my vlog! We have a cleaning service come through once a week and clean, switch our sheets, and give us fresh towels. I feel so spoiled! As for school schedules, this is what I was most nervous about. I am not a school person, I hate going to class and it causes me so much anxiety. Now that I am a week in it isn't bad at all! I'll explain more below on Tuesday's recap.
We had an orientation and tour that day which were boring haha. I hate being told I have to sit and listen so I was antsy during the meeting (but don't worry mom and dad I listened to it). The tour was more fun because we got to see all of campus! Most of the classes are in the same building which is nice. It takes me out 5 minutes to get to class so I usually leave last minute! Although we are all above the drinking age, our campus is a Catholic school and because of that it is a dry campus. However, there is a "sports area" across from campus that has fields and a sports bar that sells alcohol where we can drink. We also got to see a lot of the town during the tour which made it easier to find our way around later that week.
Everyday breakfast is served 7:30 – 8:30, lunch is 12:45 – 1:05, and dinner is 6:45 – 7:15. Those are the "serving times" so we are able to sit in the cafeteria and eat as long as we want after we get our food. Everyday they have one or two types of pasta and a type of meat and veggie or potato. They also have fruit, dessert, and salads to choose! On the first day we decided to skip dinner and go eat out, little did we know a lot of places in Italy are closed on Mondays so we ended up walking almost 30 minutes to a different town and finally stumbled upon a restaurant called Billy's Pizzeria! Everything here is so cheap! A FULL pizza and water cost me €6 at the restaurant! We sat on church steps and ate then walked back to the sports bar in Paderno for a little. After that we hit our beds and fell asleep!
Tuesday
Tuesday was our first day of classes. We have classes Monday through Thursday, but the first week we had classes until Friday since we had arrived Monday. Each week the order of our classes change. It's a bit confusing, but basically there are A, B, & C blocks everyday. The first one is 8:00 a.m. – 9:30 a.m., the second is 9:35 a.m. – 11:05 a.m. and the third is 11:10 a.m. – 12:40 p.m. Then there is one long block in the afternoon that is 2:00 p.m. – 5:00 p.m. Since we are all only taking two classes we always have one free block in the morning (so for me I have classes B & C and A free and every week the order of the classes change). So this first week we were here I did not have an 8:00 – 9:30 class (which was great because I got to sleep off more of my jet lag). Since we have four days of classes a week only three of them have long block classes in the afternoon and each student only has to go to two since we are taking to classes. I hope all of this makes sense haha!
Other than that Tuesday wasn't too eventful. We all hung out and drank the big bottle of €3 wine they sell at the Tabacchi across the street (that is actually pretty good) then booked our trip for the weekend. We also walked to the pizzeria in our town and had some really yummy pizza!
Wednesday
Wednesday we continued with normal classes, then that night Megan and I went to the "mall" in the town next to us called Bassano! We didn't really know what to expect because we didn't think it would be like the malls back home, but it actually was! They had a ton of clothing stores and I bought some really comfy pink shorts from H&M! We also bought pillows from their grocery store because the pillows here are so uncomfortable haha! Since we had some time to kill at the end we bought a mini bottle of prosecco and sat at the food court and drank it. We talked about how weird it was that in America you can't do that! We aren't complaining one bit about the open container laws haha!
Thursday
Thursday was probably one of the most fun week days yet! After morning classes we were done for the day and had a free afternoon so Megan was sweet enough to help me shoot some blog photos (that will be up this week 🙂 ). Then we went and sat at the cafe across the street (they call them bars here) and had some really yummy pastries. That night Megan, John (my boyfriend's fraternity brother, and I took a bus to Bassano and that was so fun! We explored different restaurants and got to experience an Italian evening of wine and potato chips (it's a thing here…and I love it). We met up with some of our other friends from the program and Megan and I left to use the bathroom. When we came back we asked where John was and they told us he left to find pizza (which is a classic John move). We waited awhile and he didn't come back so we ended up walking to a restaurant by the river with a few of our girlfriends! I feel so weird being so open about alcohol on my blog because technically I'm under 21, but ever since I started college I have acquired such a taste for wine – so clearly I am thriving on this trip haha! We ordered some yummy wine by the river and all of a sudden John shows up with two Italian teenagers who he had befriended! It was so funny that he randomly be-friended locals, and really cool! We made it home and hangout on the sports side of campus then ended the night at the pizzeria! That night my boyfriend had gone to a pizza making class with his professor and some students in his class so I'm bummed he missed such a fun night!
Friday
So since my blog is like my diary I want to be completely honest so I can look back on these memories and laugh, Friday was a bit of a rough day haha. I woke up feeling pretty hungover and ended up going to the bathroom multiple times in each of my classes just to sit on the bathroom floor and breathe. It's laughable to think about now, but I was miserable! Life of a college student! It was the first week of classes so I don't feel bad about it, but now that classes have really gotten into full swing I will not be drinking that much again! You can probably tell we had lots of wine in celebration of being here this first week! After classes we picked up sandwiches from the Tabacchi and headed to the train station to go to Florence. There will be a full recap on that this week so stay tuned!
Ciao 😉
Lauren Emily Lindmark
Copyright © 2017 dailydoseofcharm.com