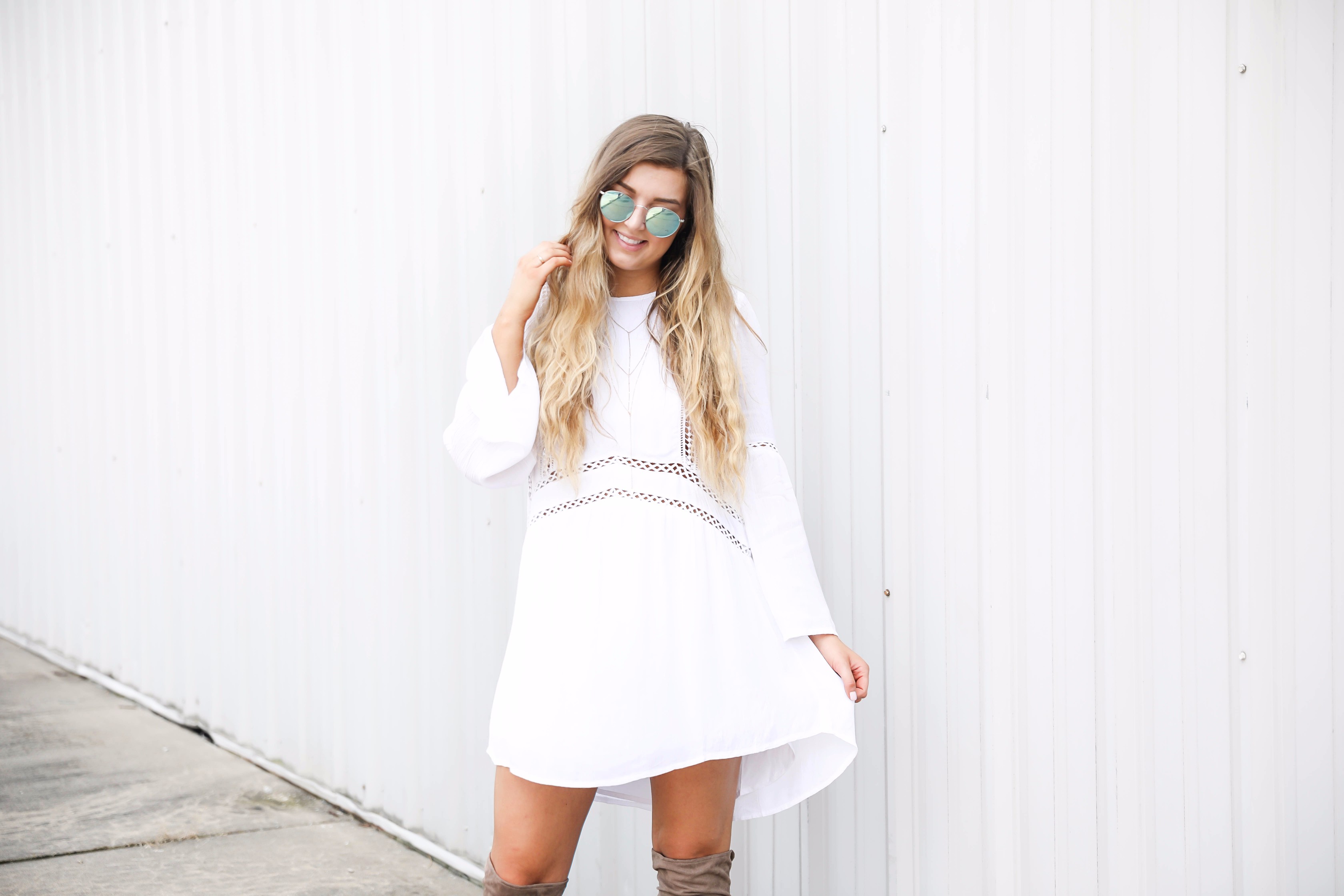 White Boho Dress | OOTD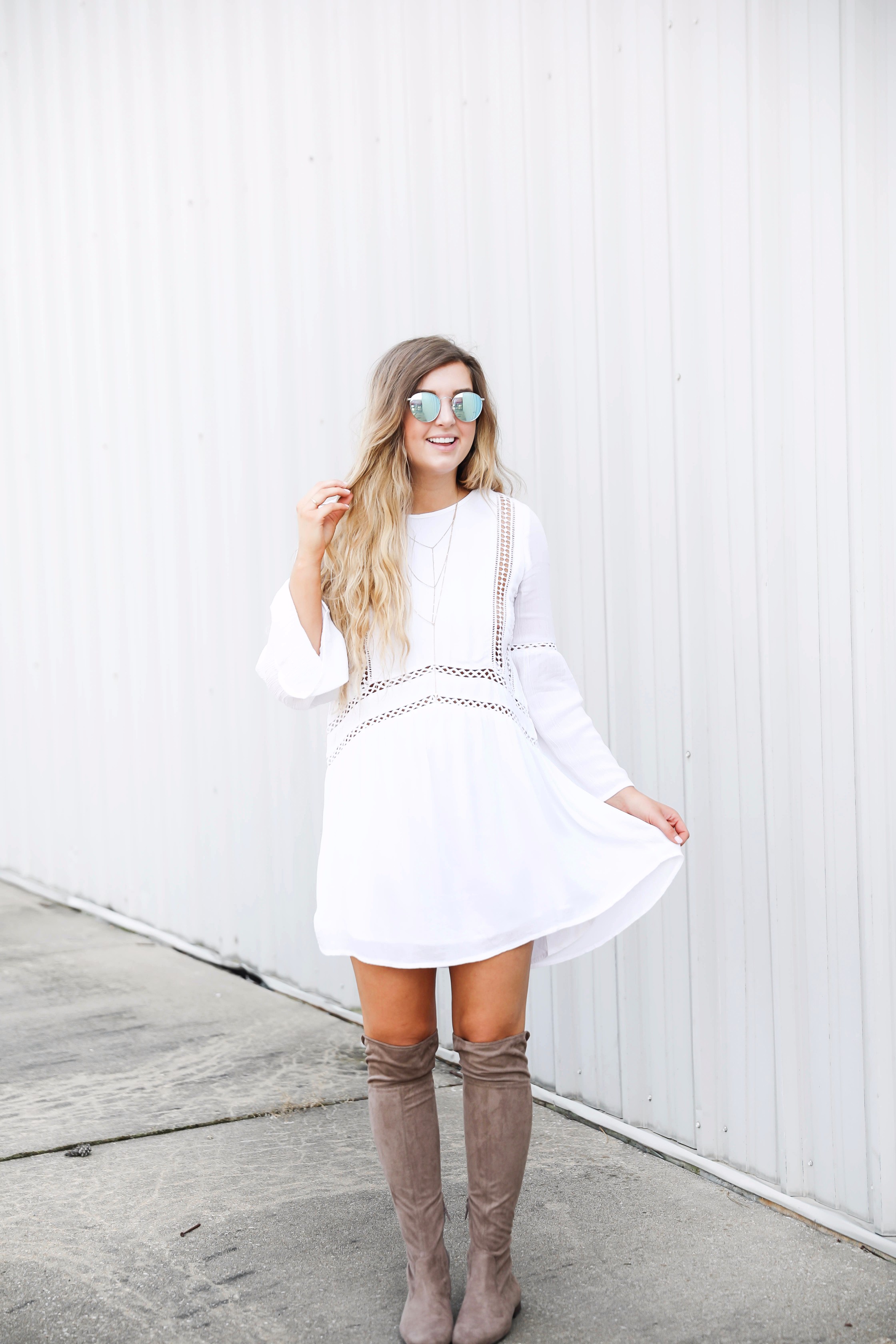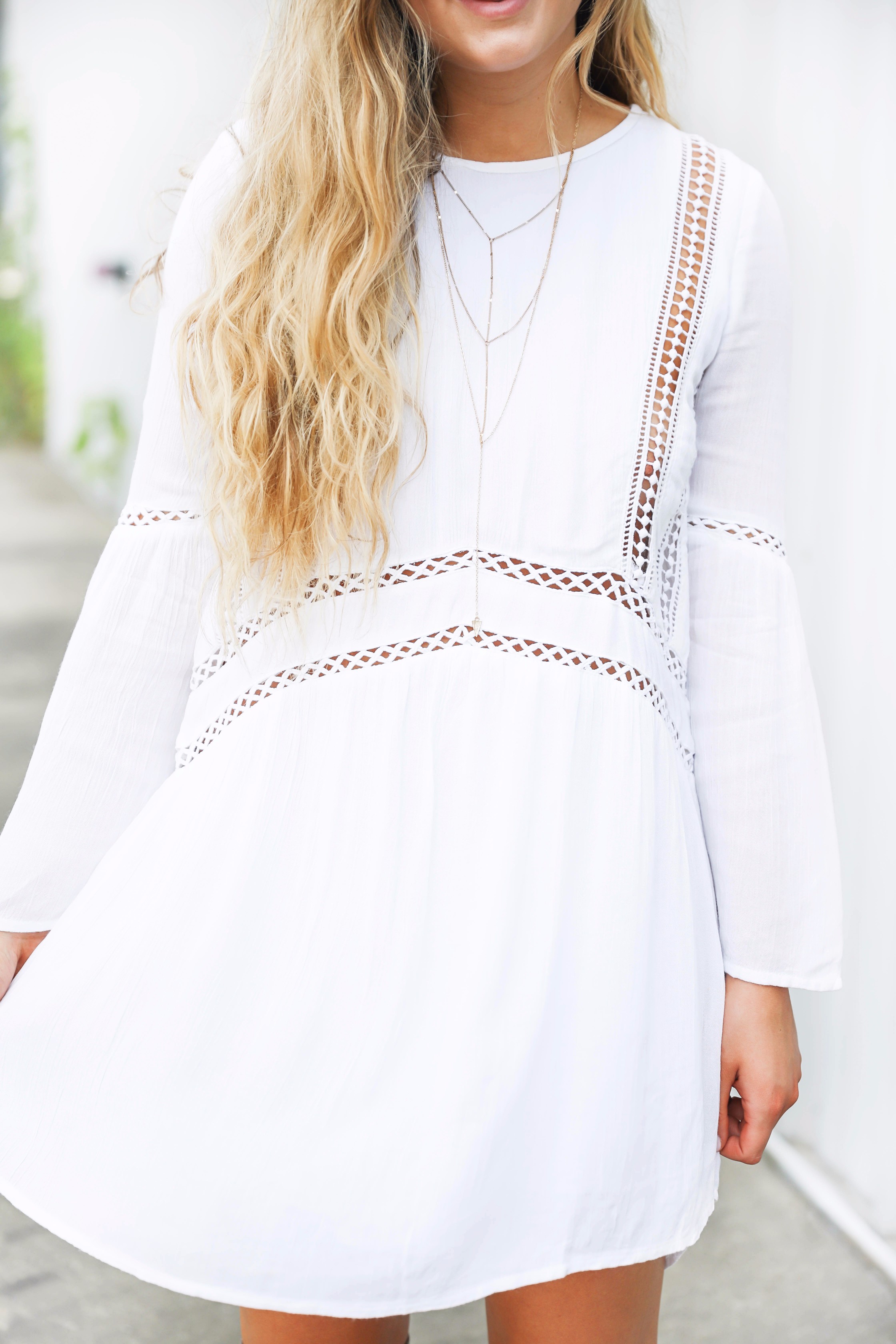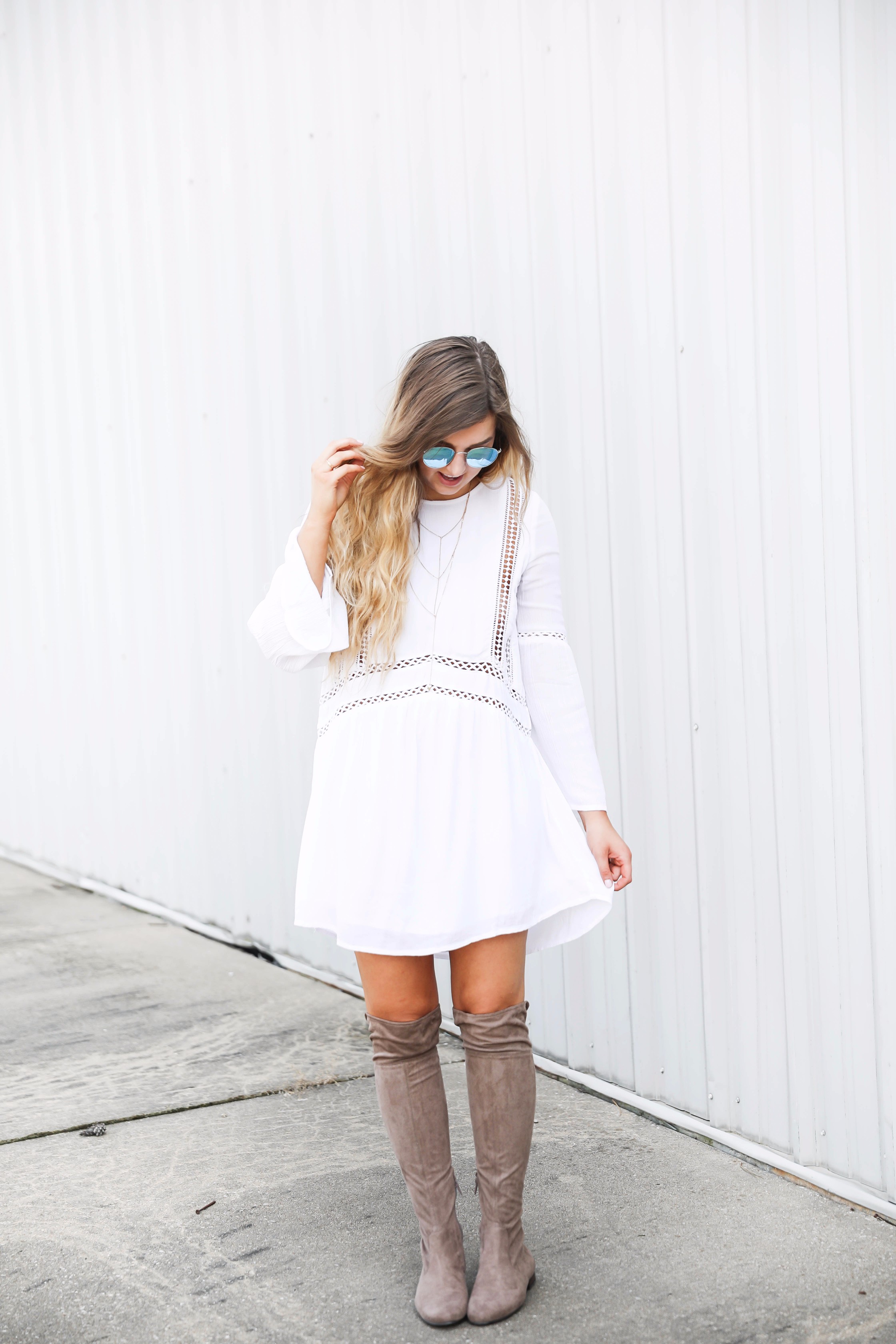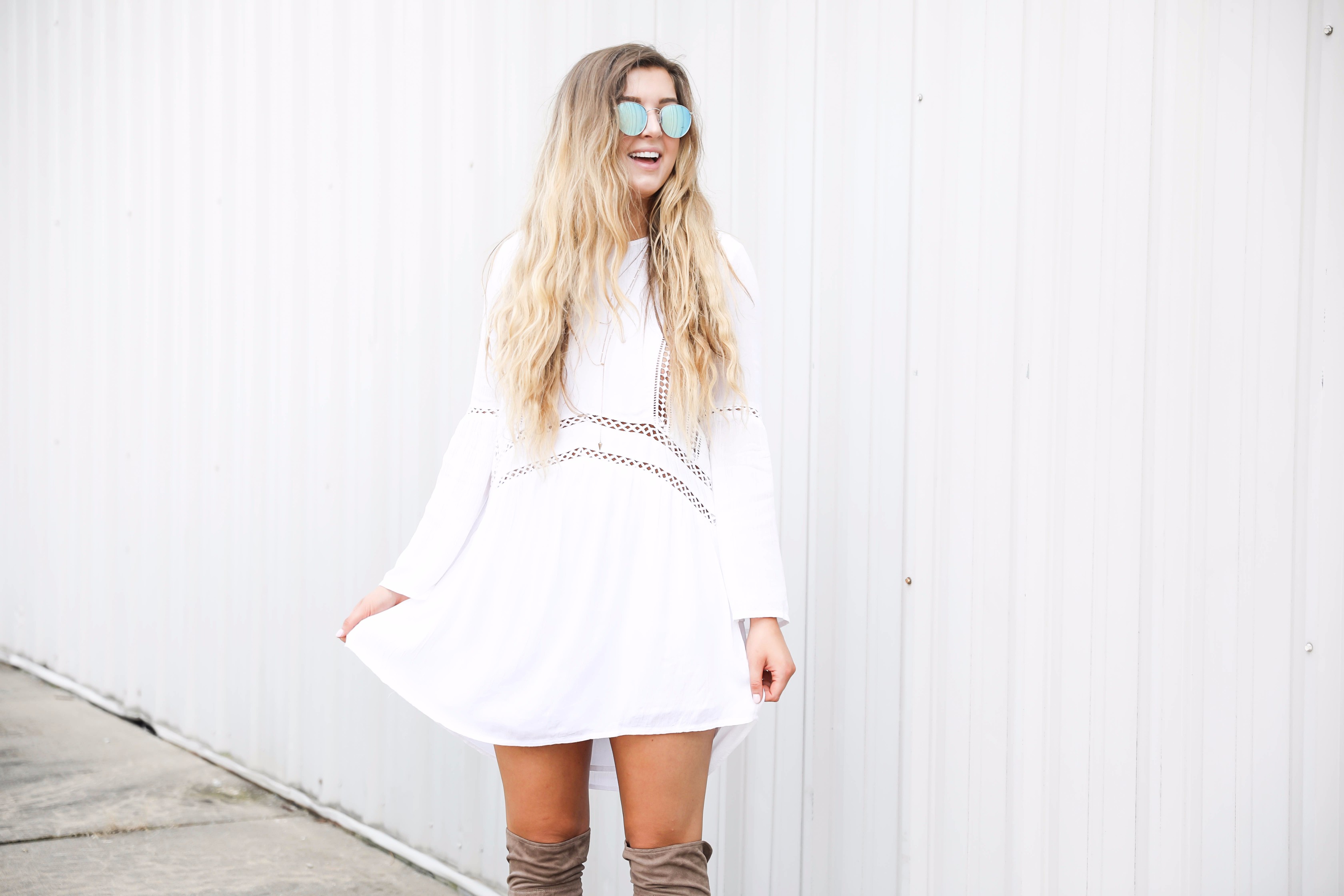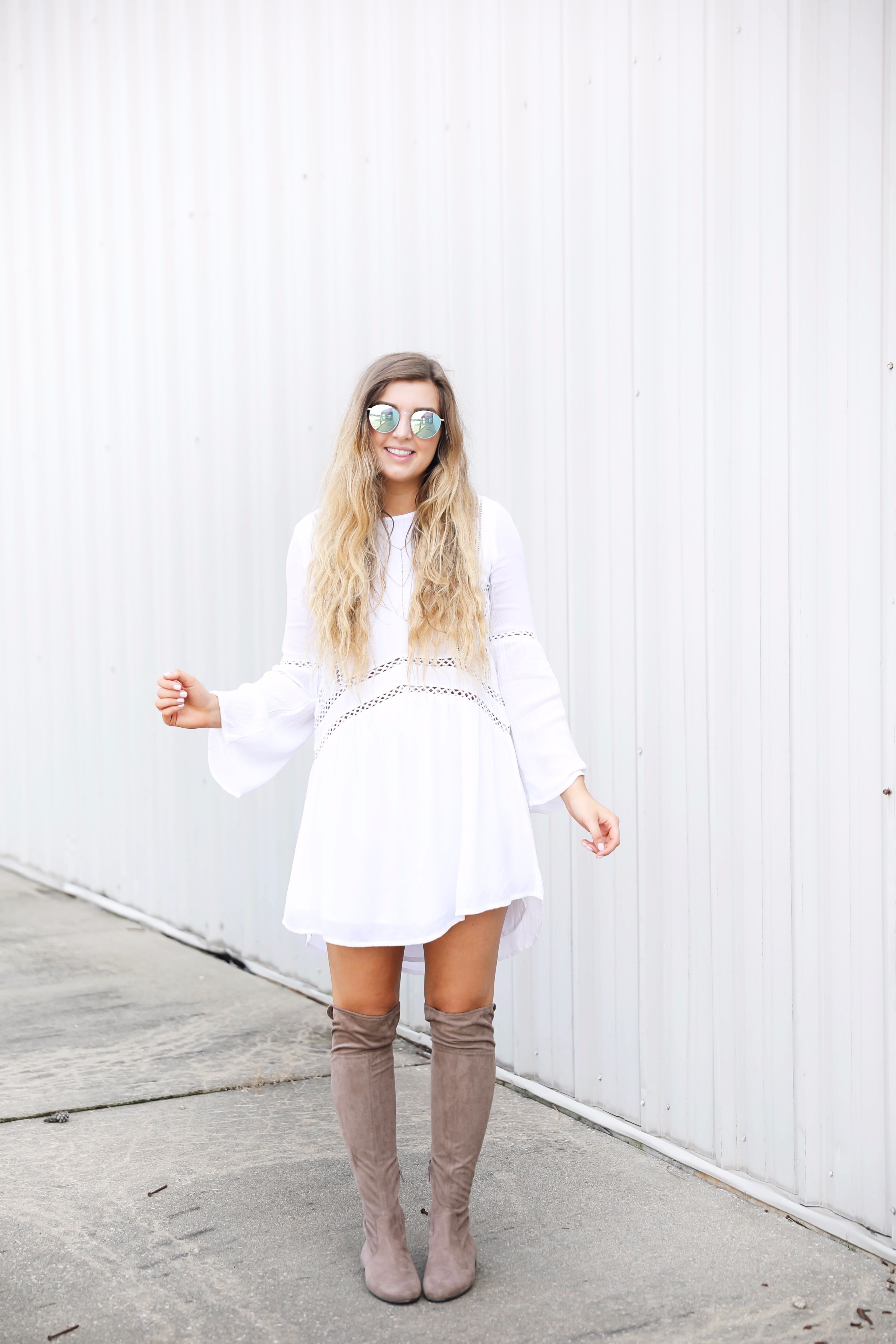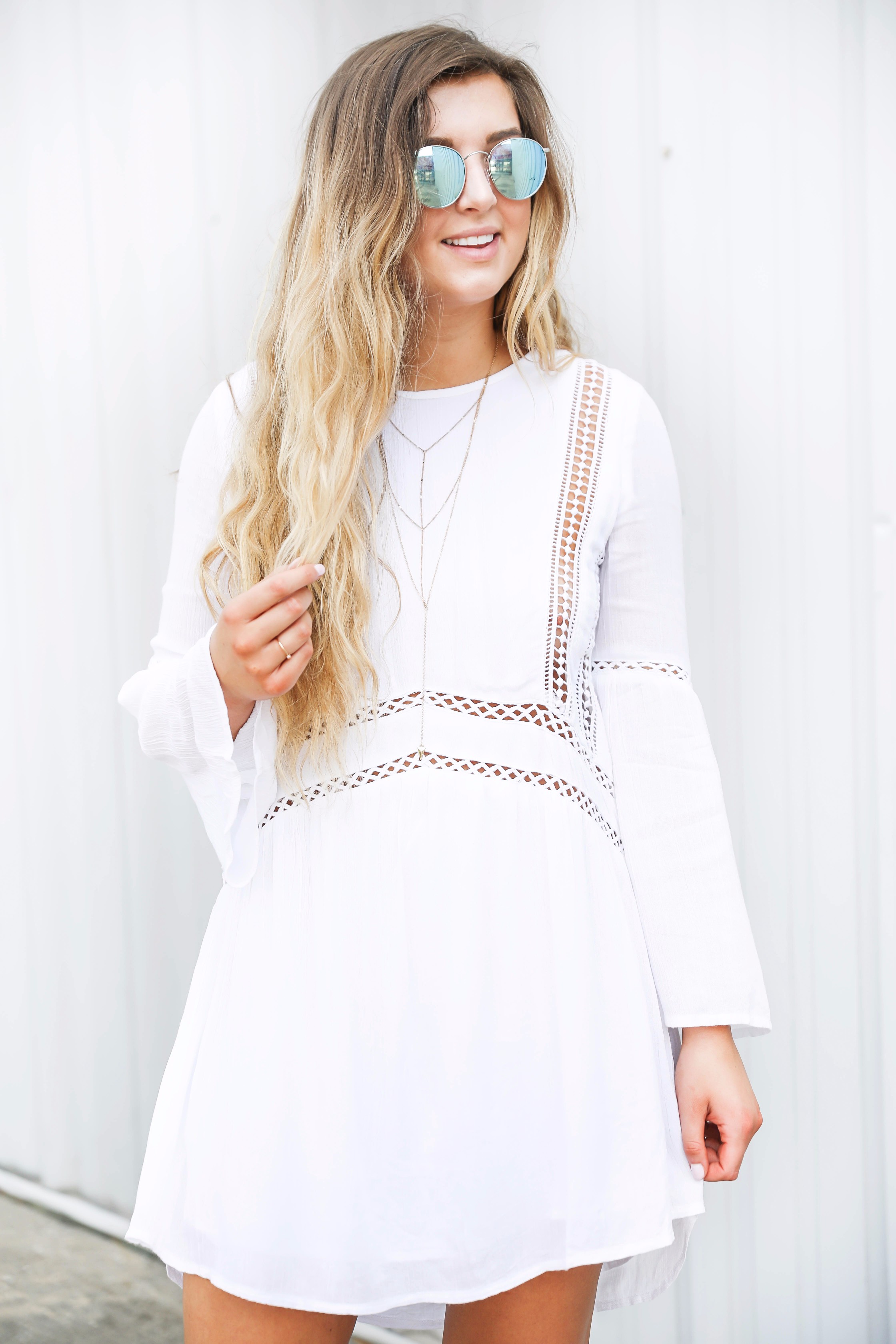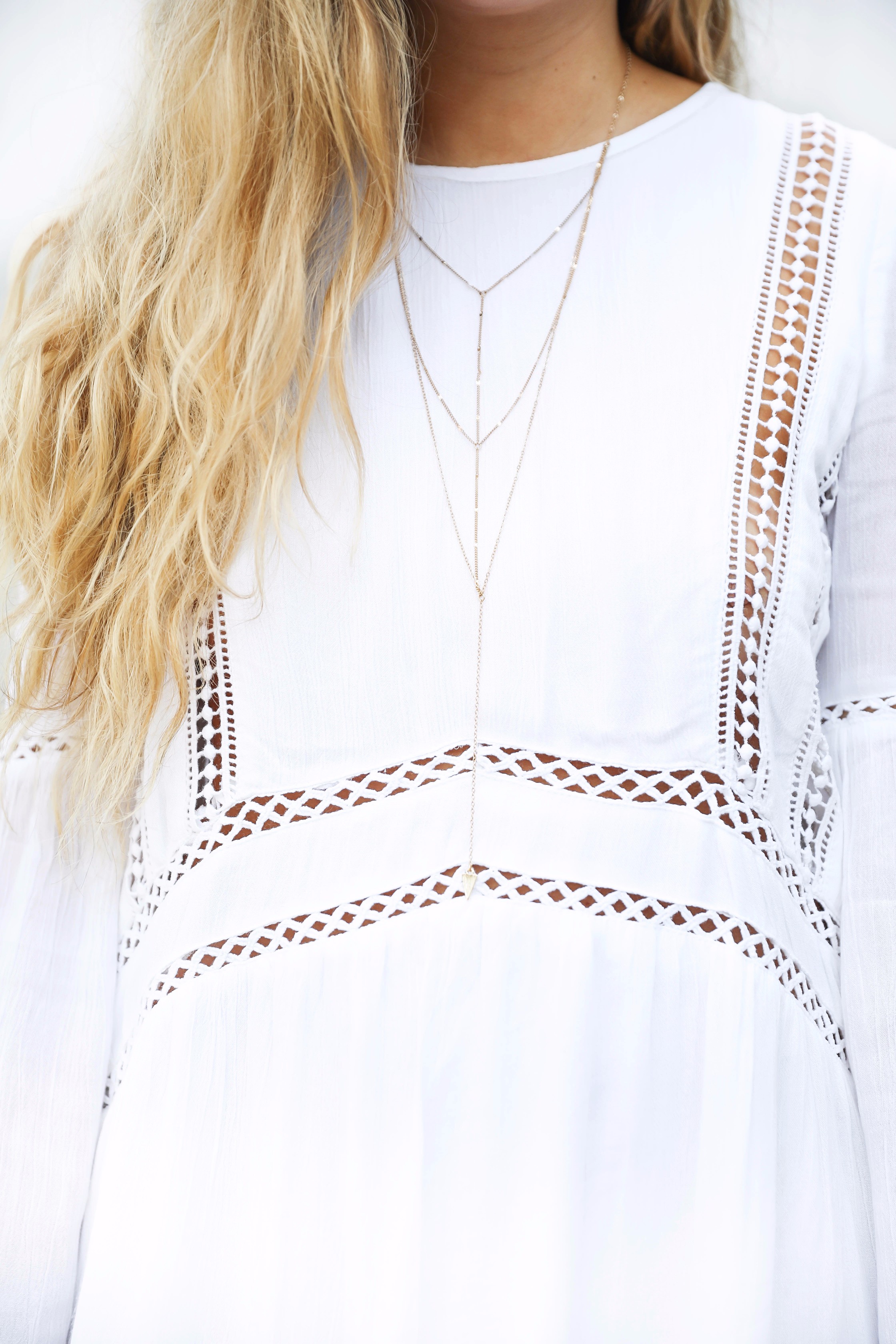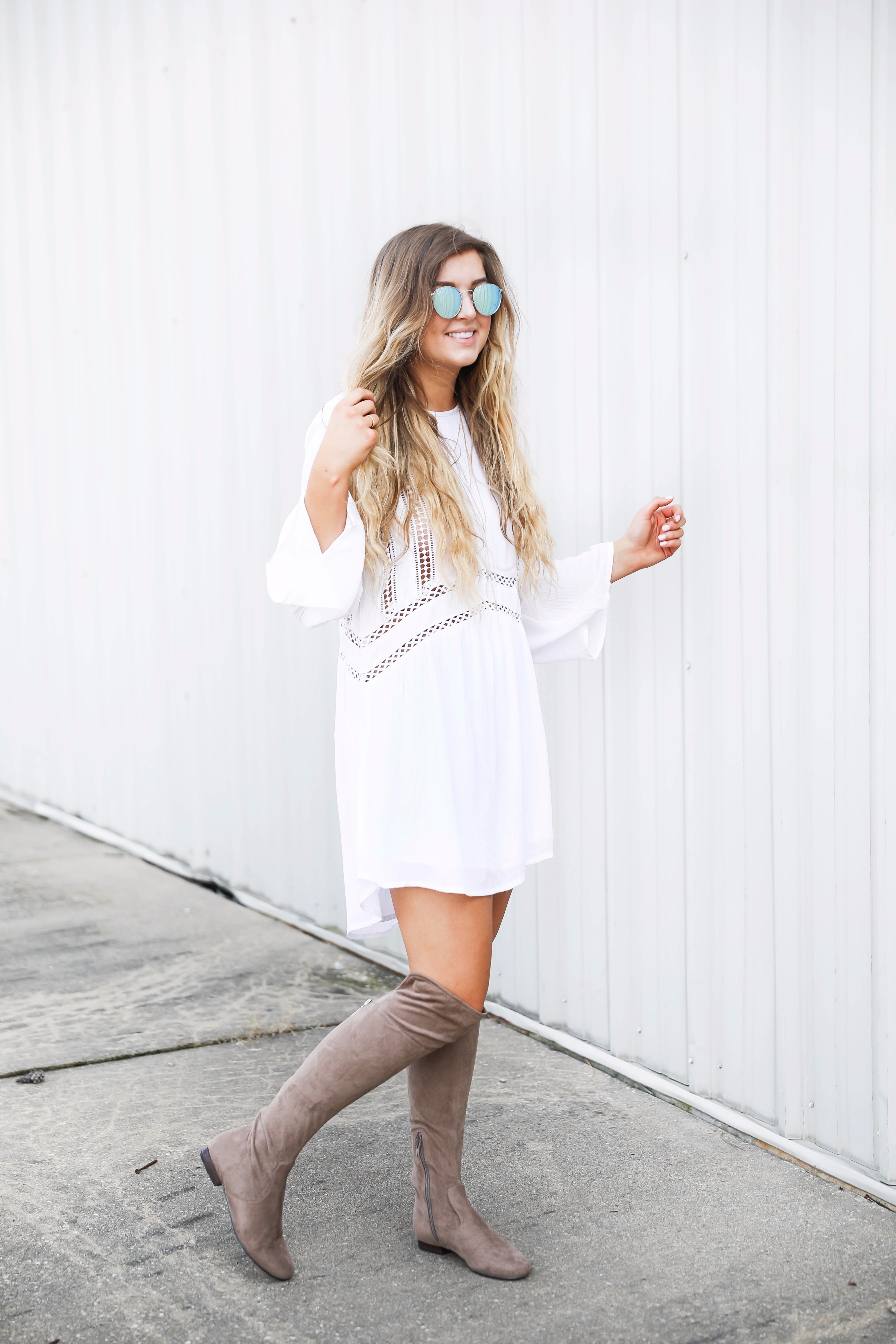 So I got in my car after shooting this outfit and realized I forget to wear a bra during the shoot… I'm glad my mom was shooting because you can kind of see a nip-slip in these pics haha! Oops! I love this outfit though, the boho look is just too cute! I ordered this to do a back to school post, but was too excited to wait to shoot it. It would be really cute for back to school or game day though! I love a good white dress, I probably own too many, but they are just so functional and can be worn in so many ways. Speaking of white, I do not believe in the whole "no white after Labor Day" rule. I just think that's silly! What do you all think?
So the boots I am wearing above are sold out, but I'm kind of glad because they aren't the best. I want to invest in better ones (like the ones linked above). Since I already have these though I don't know whether or not to spend the money on new ones. I think I'll see how much use I get out of these over the next few months. The only reason I bought the shoes pictured were because of the price, but the quality isn't amazing and the boots don't stay up. The ones I linked above as an alternative option are a reputable brand, but let me know if you guys have other suggestions!
I am writing this post on Thursday because I am going to the Lady Antebellum concert tonight and probably won't be awake early enough to write this! I am sooo excited! My mom and I are going to together, we went together a few years ago so this will be our second Lady A concert. It'll be a fun night! This whole weekend is going to be crazy busy, but fun! This weekend my cousin will be in town and I think I'm going to hang out with him and some other family on Friday, then Saturday I am going to try to get a ton of work done for the following week because Sunday I have a family reunion and then it's "Shark Night" at KU! Shark Night is the first night of the year that all the new freshman sorority girls go out (3 B's is over) and it's always such a fun night! I'm going up to Lawrence to see my boyfriend and friends so it will be fun 🙂 Then the next week it's time to get on a good schedule and get ready for the new season!
I hope y'all have an amazing weekend!
xoxo,
Lauren Emily Lindmark
Copyright © 2017 dailydoseofcharm.com