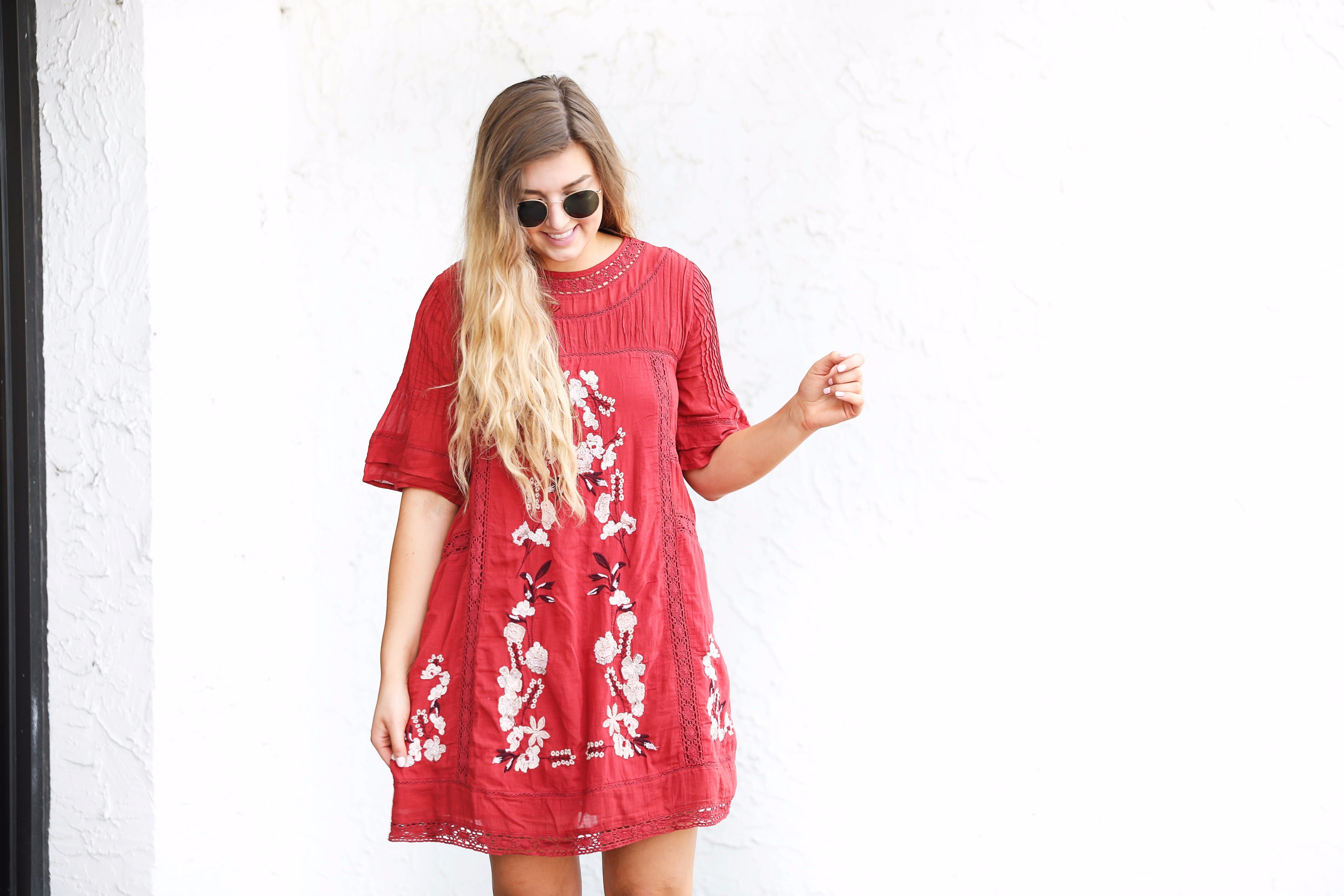 Red Dress for Fall | OOTD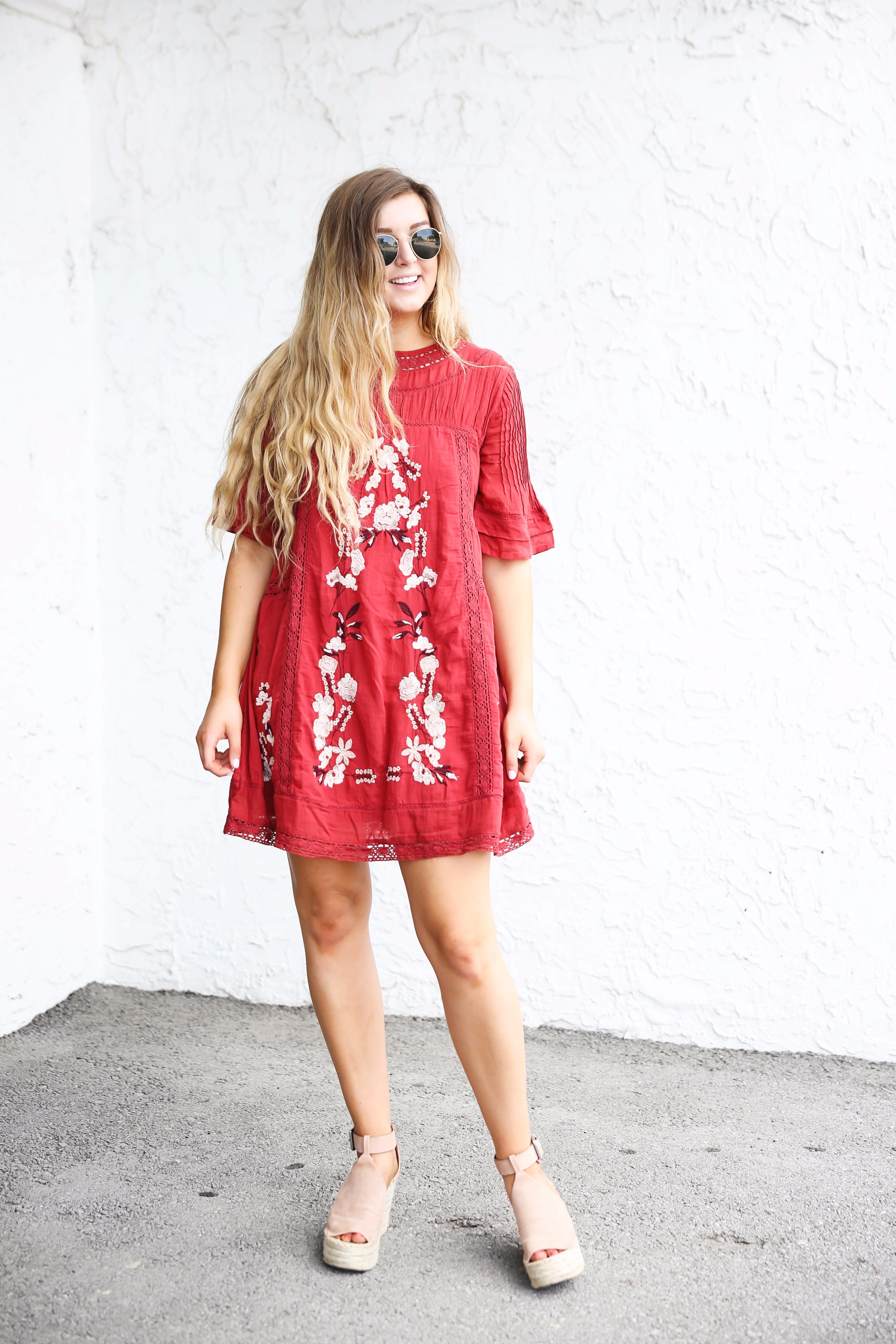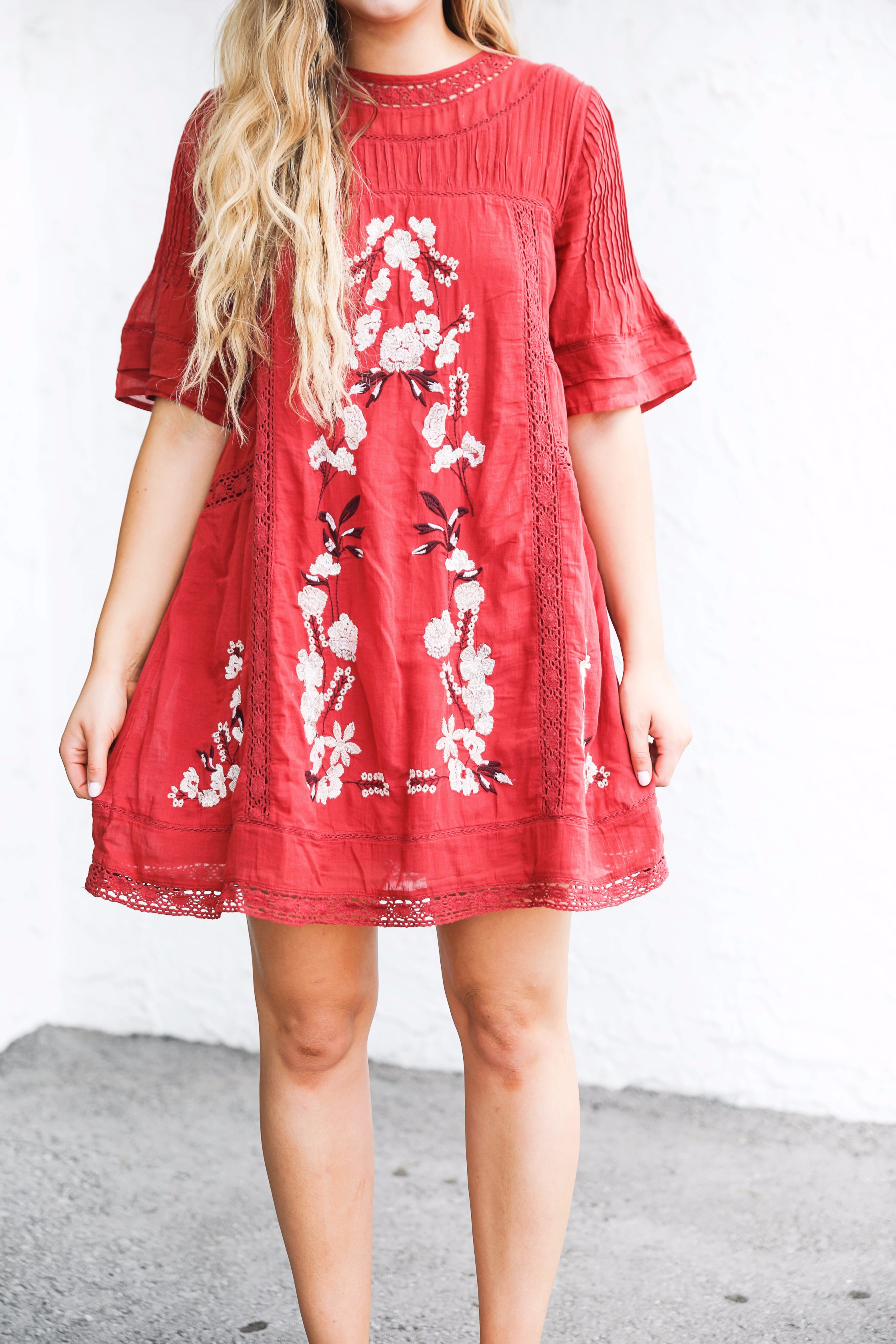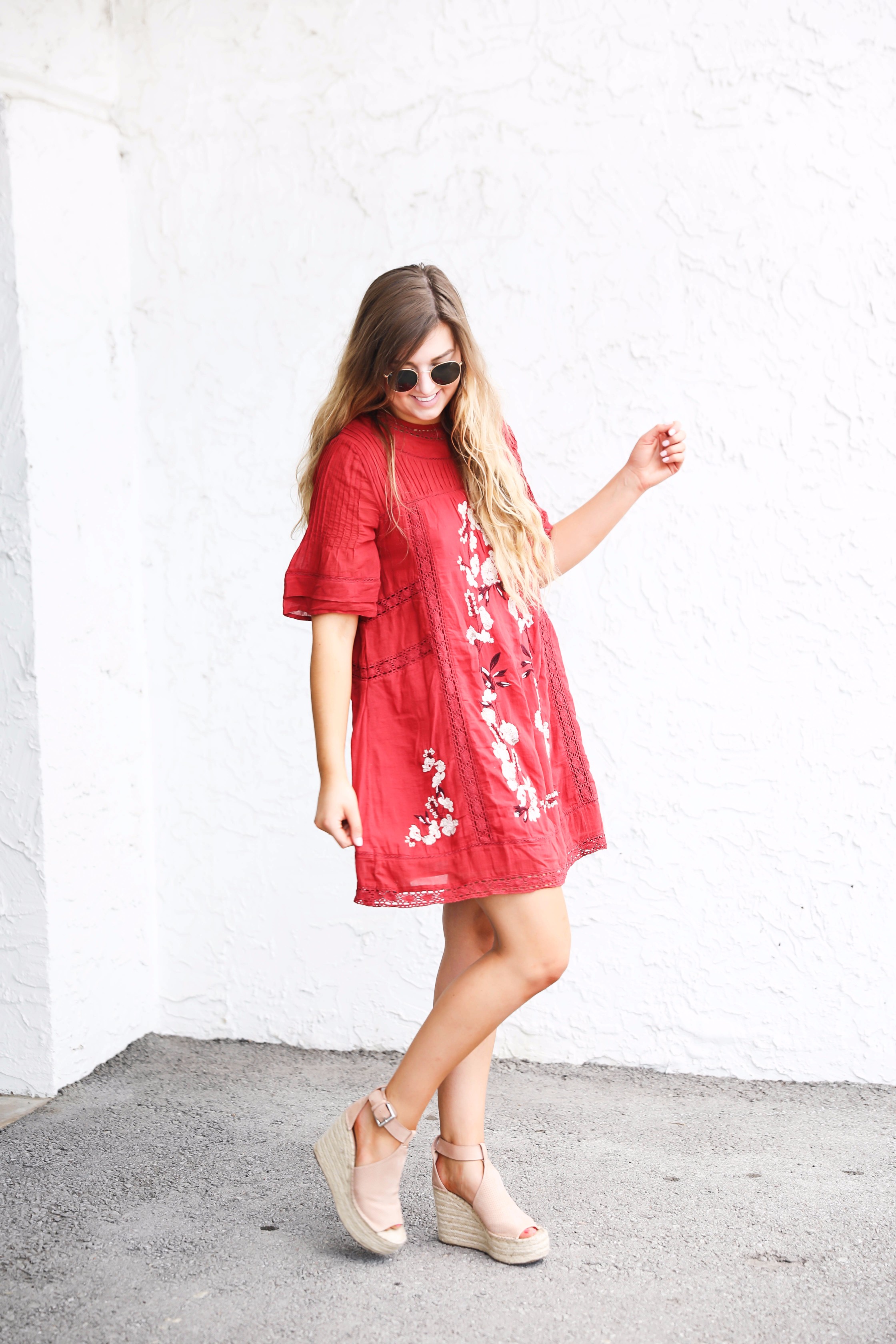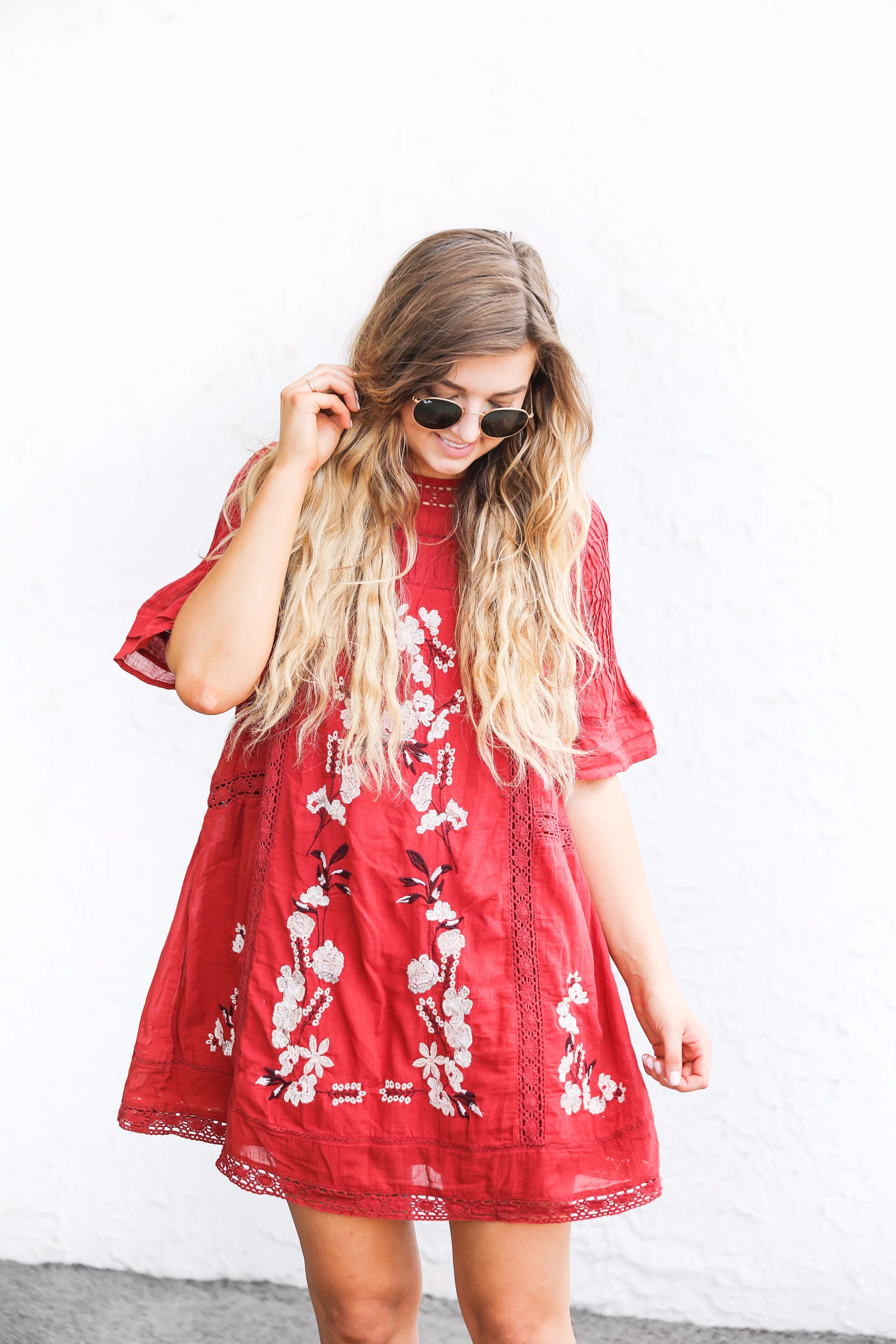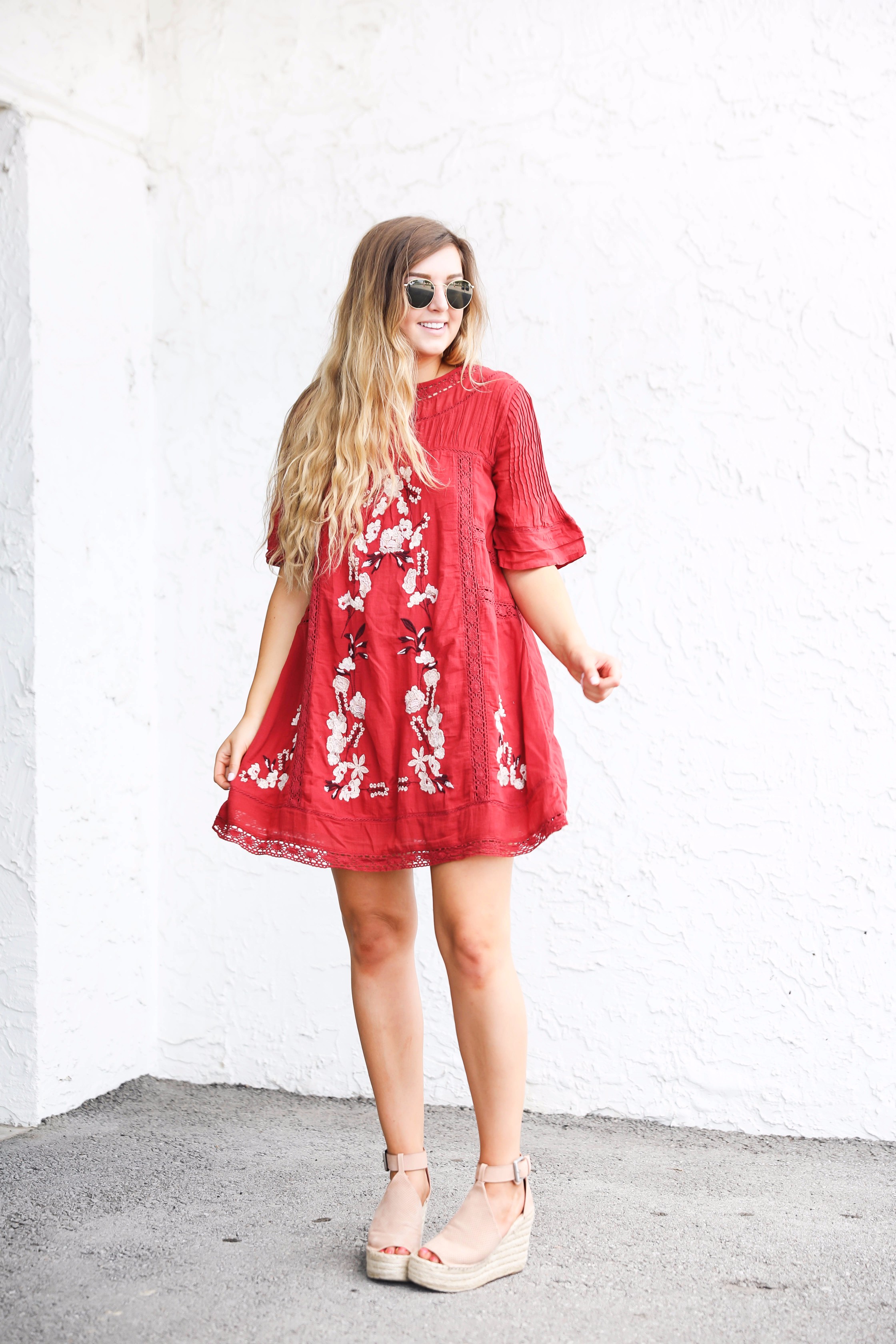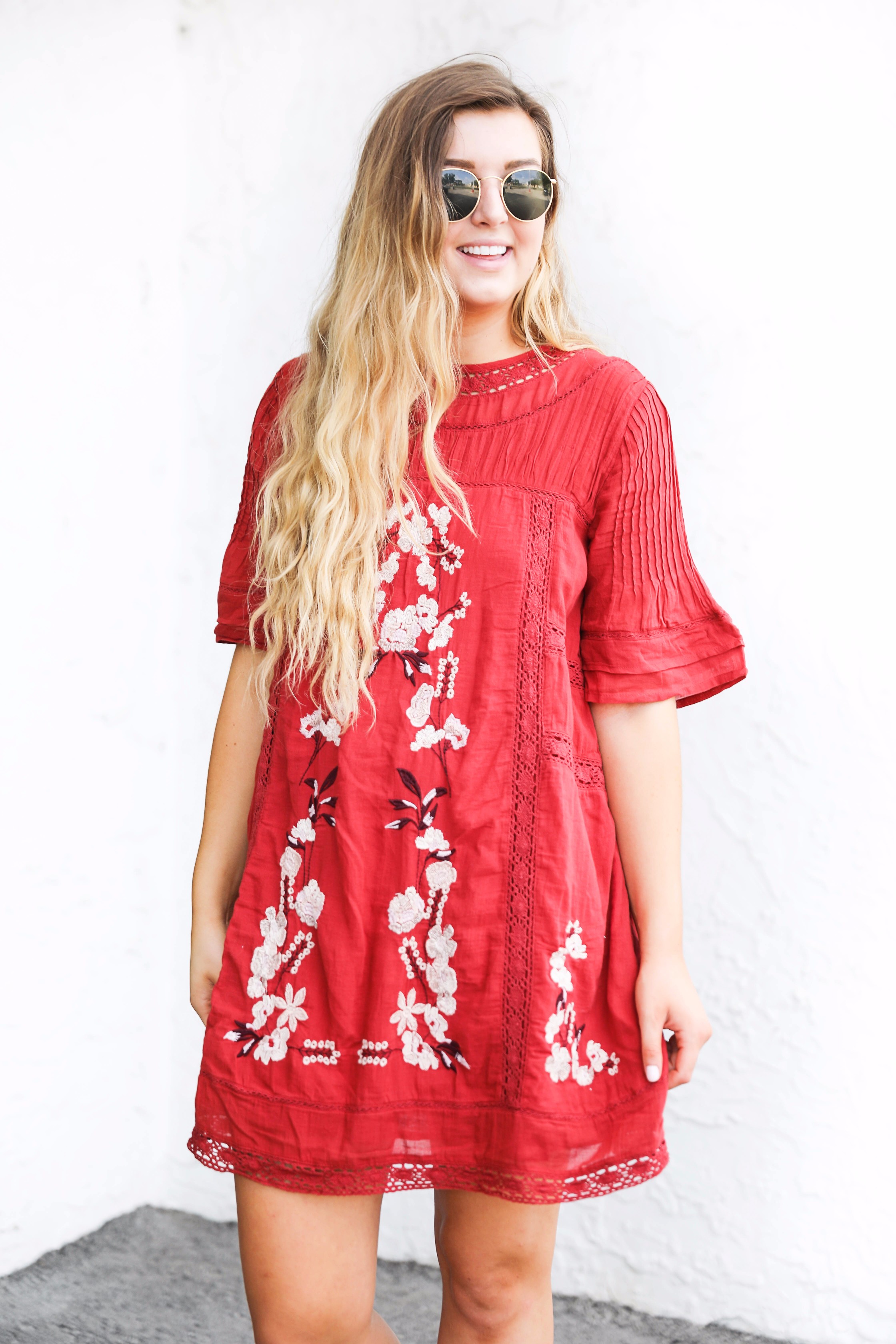 This free people dress has been a year long favorite – literally year long! I posted about this exact dress that came in yellow at the beginning of the year in my "Vacation Vibes" post. I was super excited to see they brought back some fall colors, now if only I were back in Nice, France where I first wore the yellow dress! The dress now comes in black, white, and this red. I love all of the colors and I've seen a ton of bloggers wearing the black (which is so cute)! I love the bright red color for fall though.
I actually got this dress when it was on sale during the Nordstrom Anniversary Sale and I wish I would have been ale to post in time for y'all to get $60 off 🙁 However, it's totally worth the price because I got so much use out of my yellow dress and I know I'll be wearing this red one non-stop!  There are so many ways to wear this, I paired it with my nude wedges but it would be super cute with boots or booties!
Anyways, I am writing this on Wednesday (aka yesterday) and I am about to go get my eyelash extensions put on! I am so excited, I was thinking back and I think it's been about a year since I had a set, but this will be my fourth or fifth time getting a full set! The place I am going has an amazing first-time special so I will let you KC girls know how I like it! Does anyone want to see a Q&A about the lash extensions? Let me know!
xoxo,
Lauren Emily Lindmark
Copyright © 2017 dailydoseofcharm.com