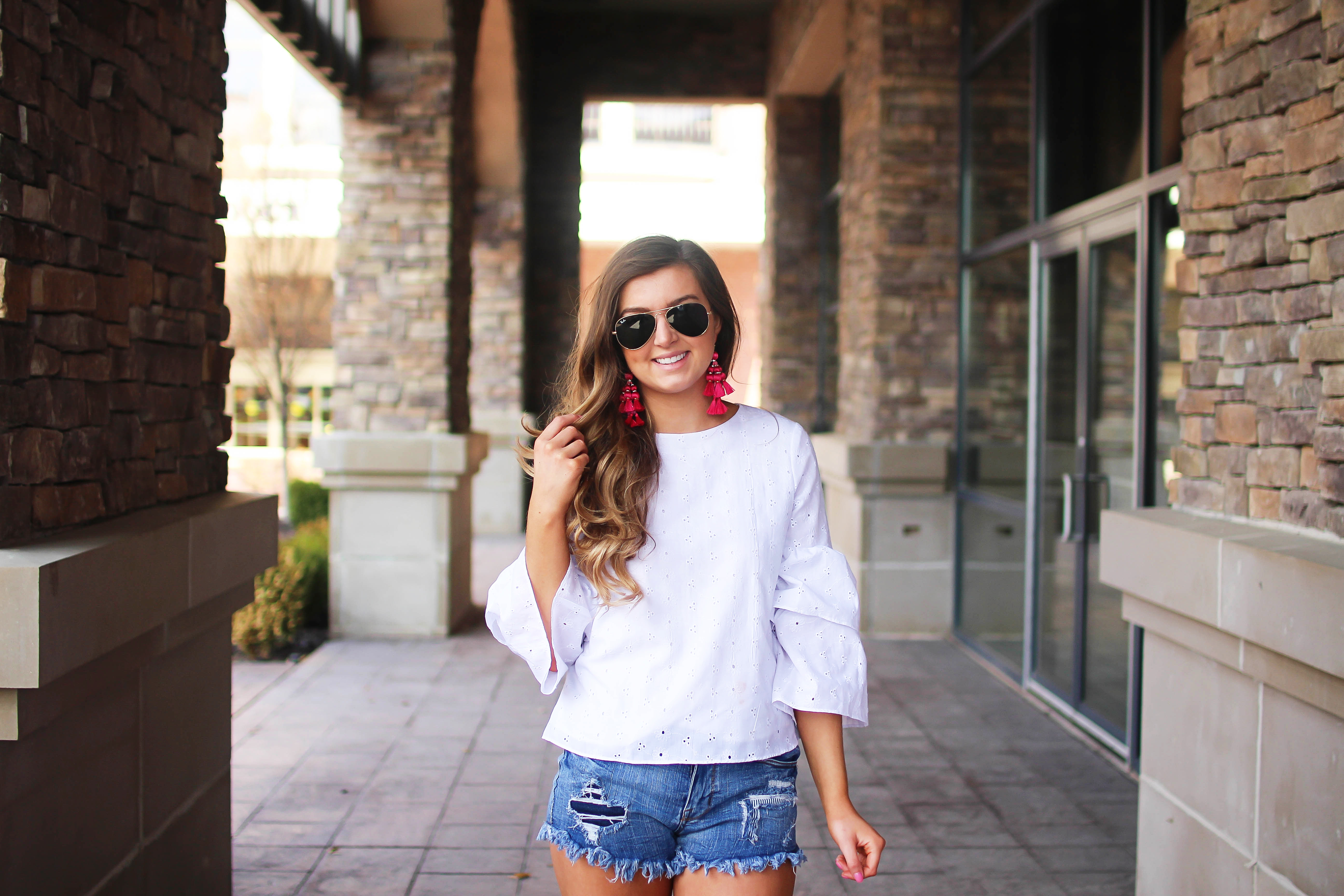 White Fiesta Top | OOTD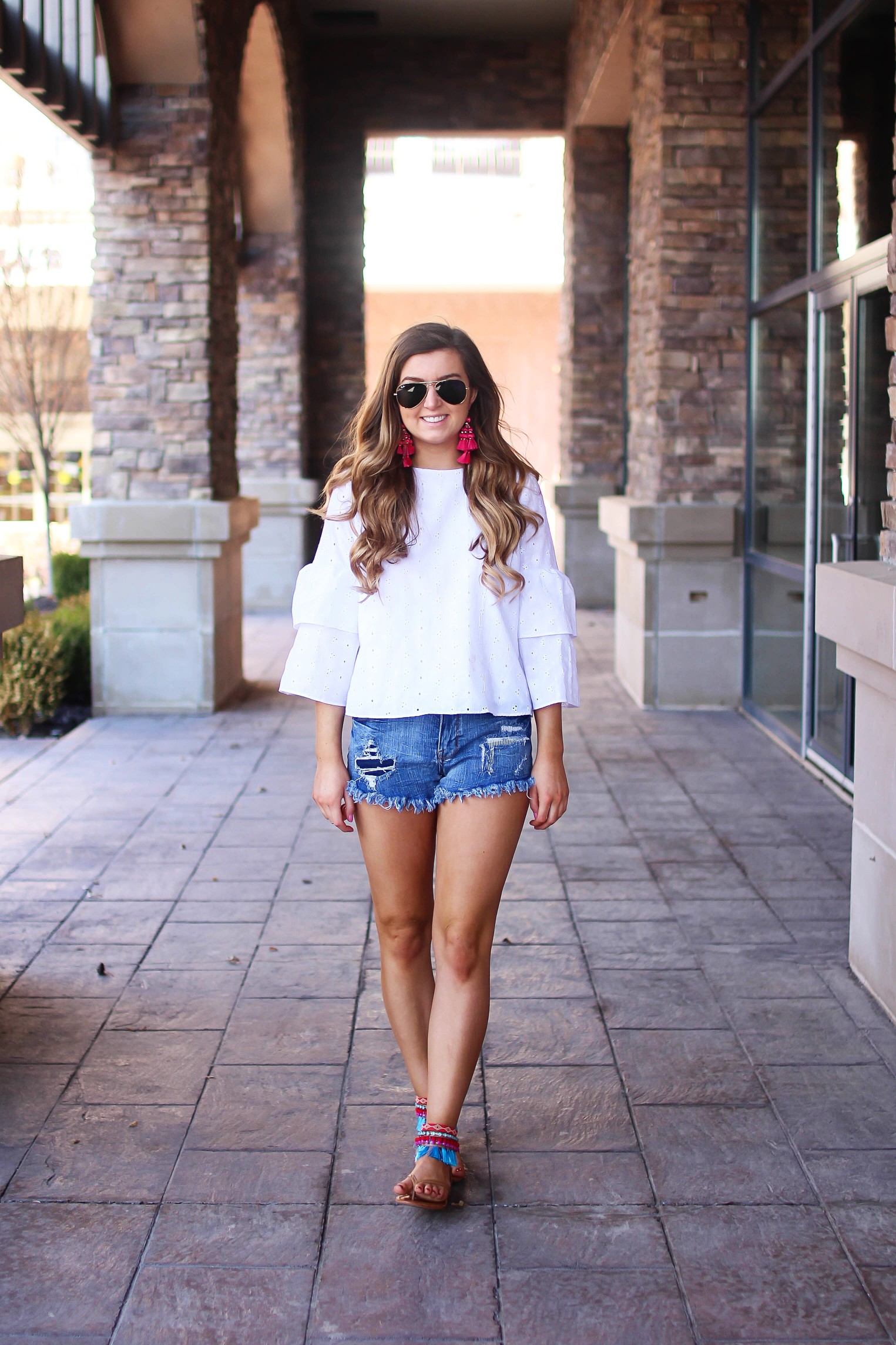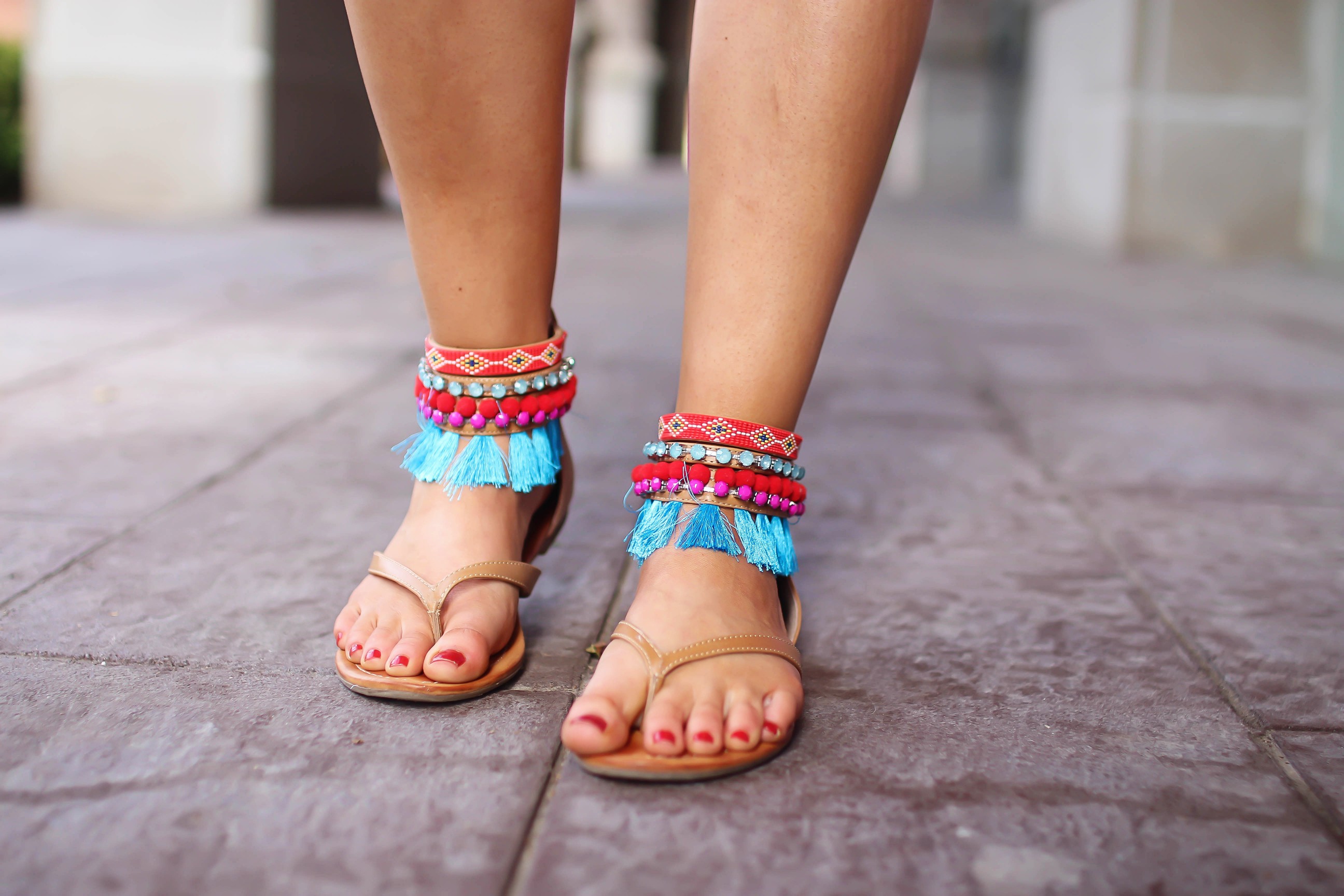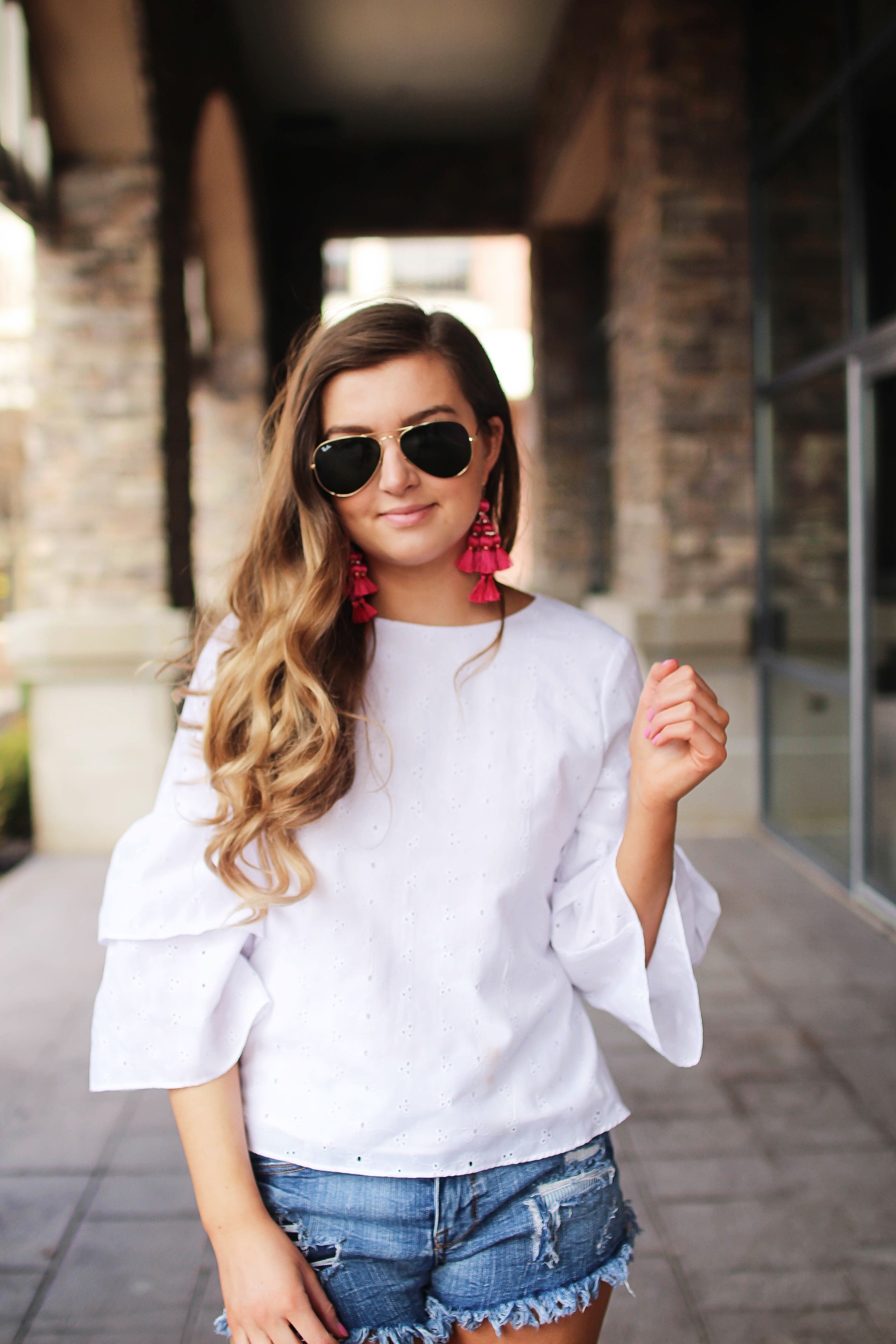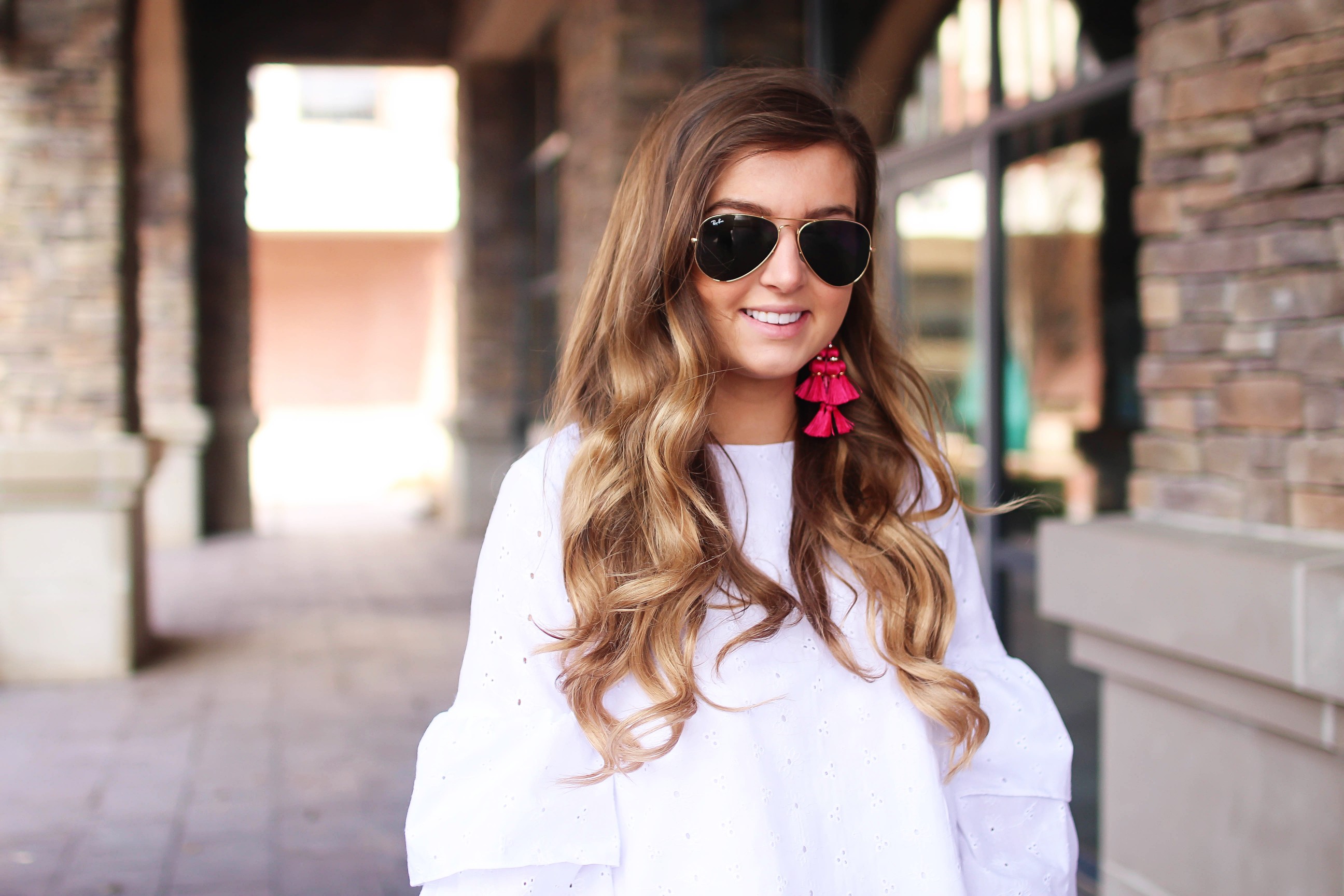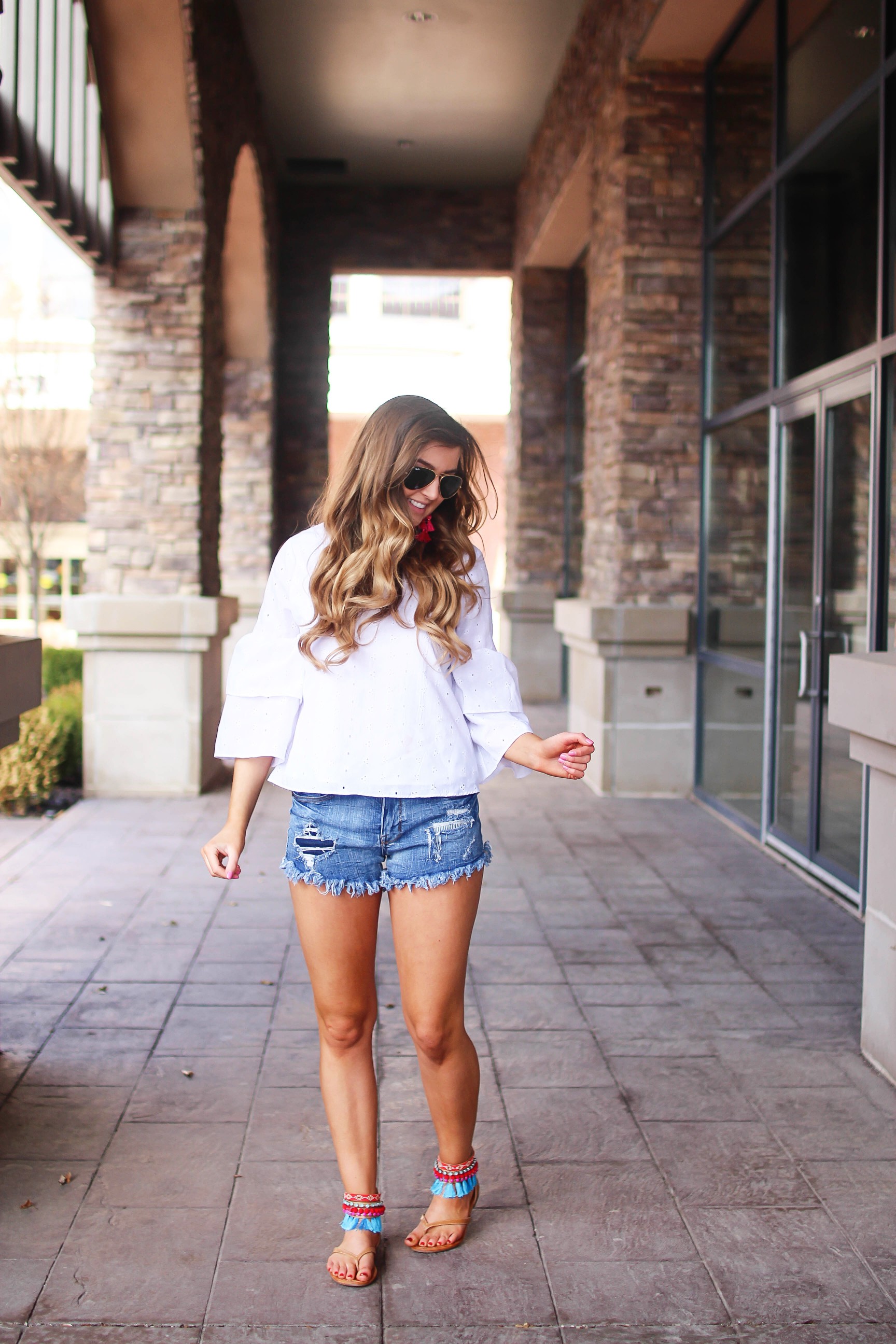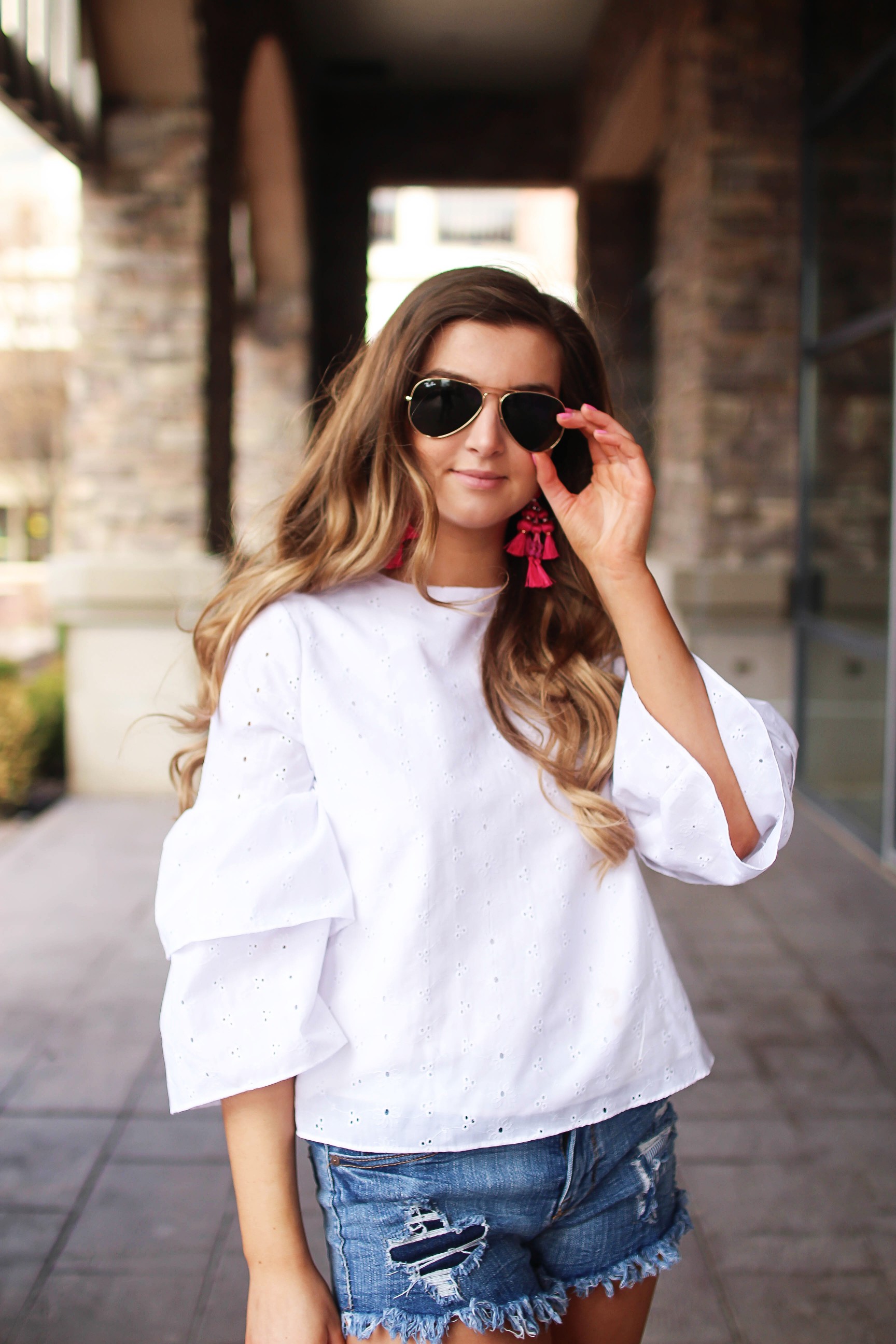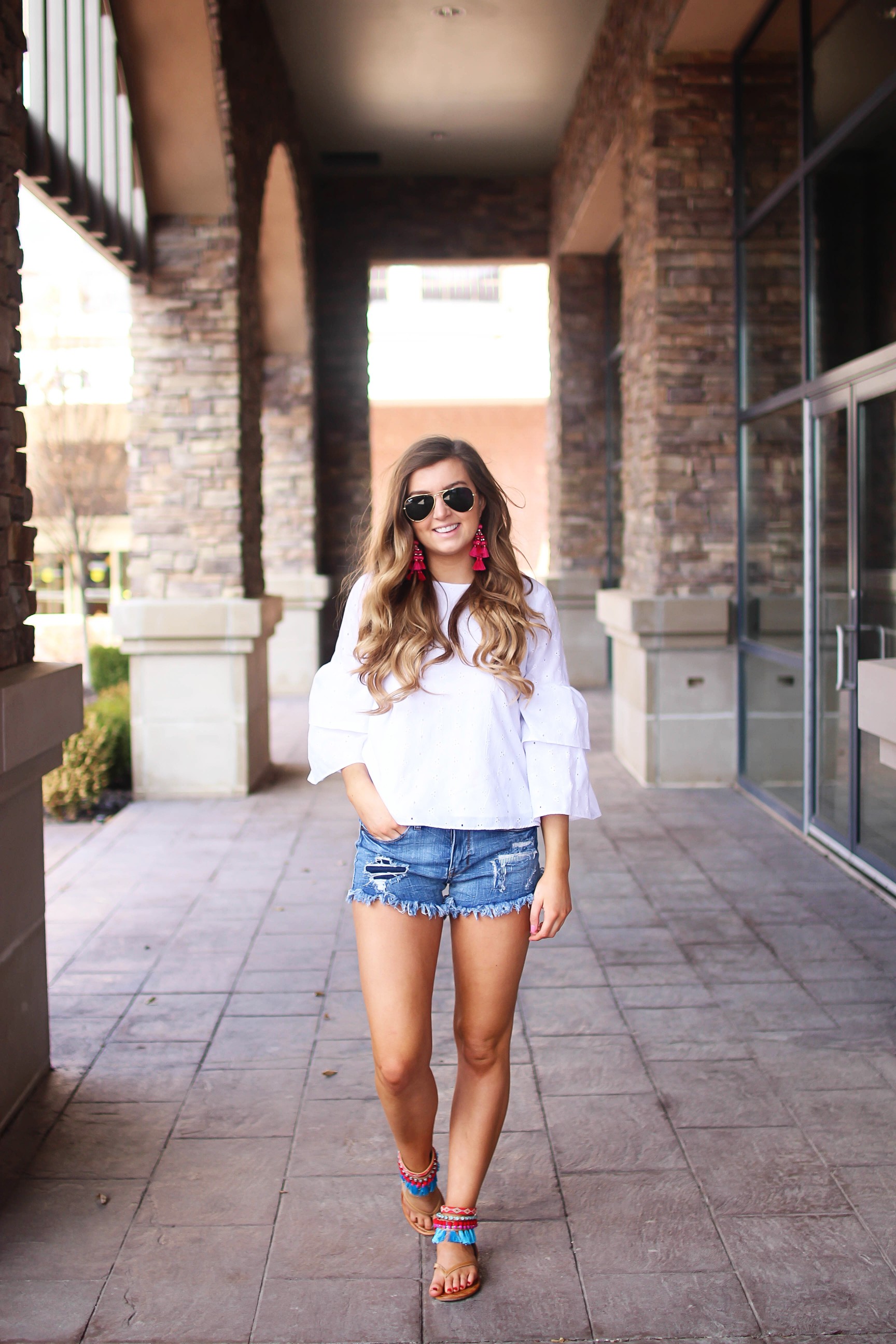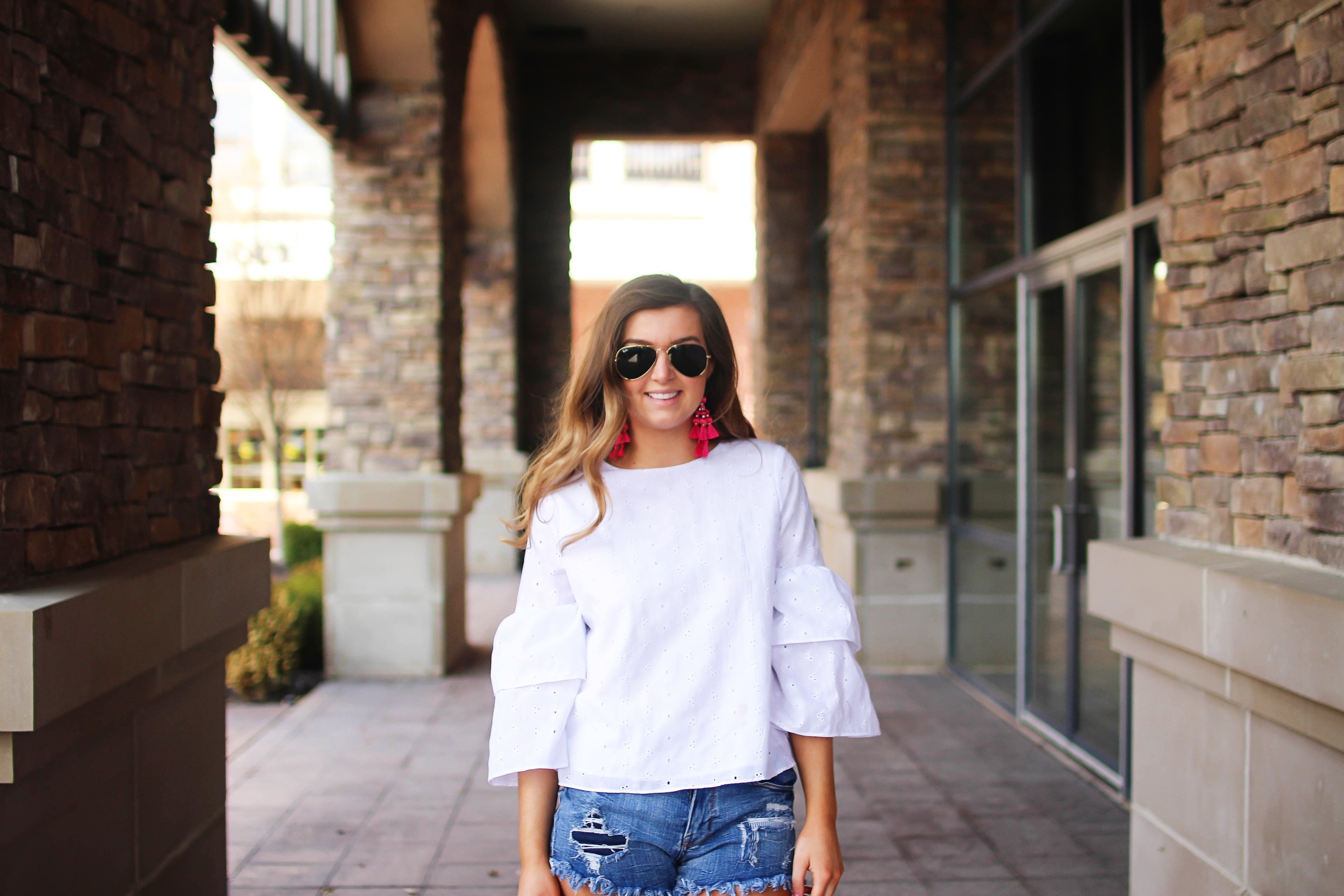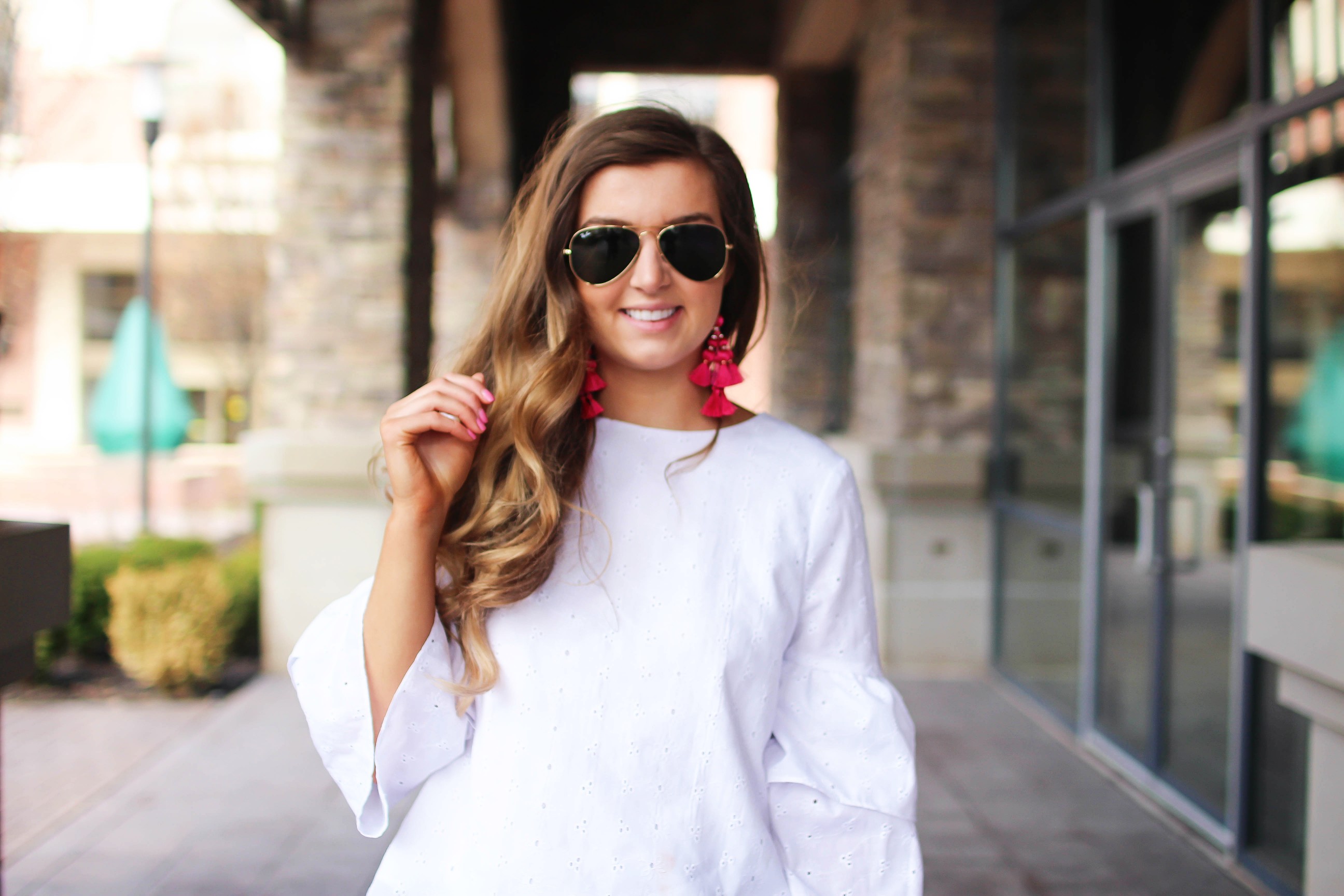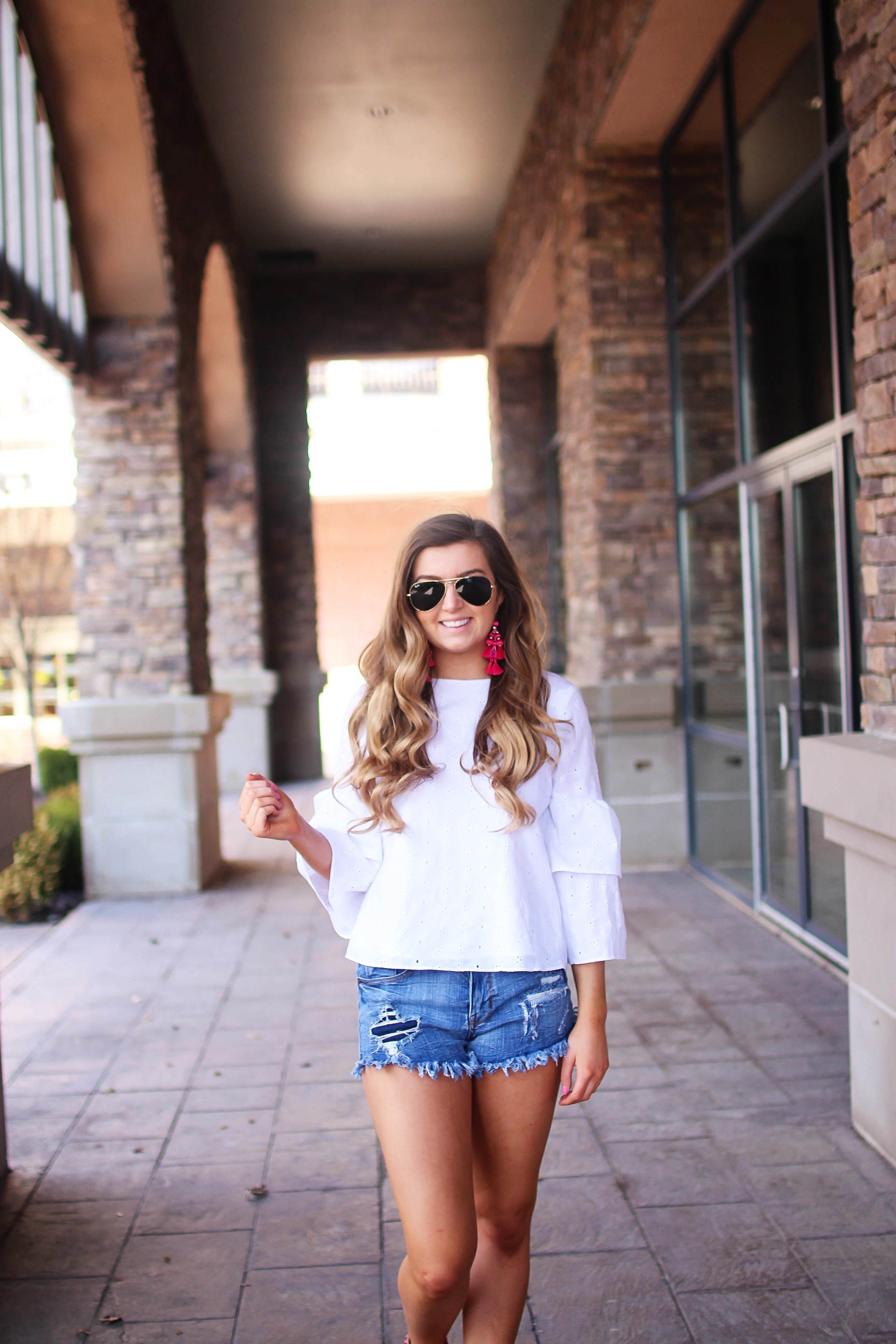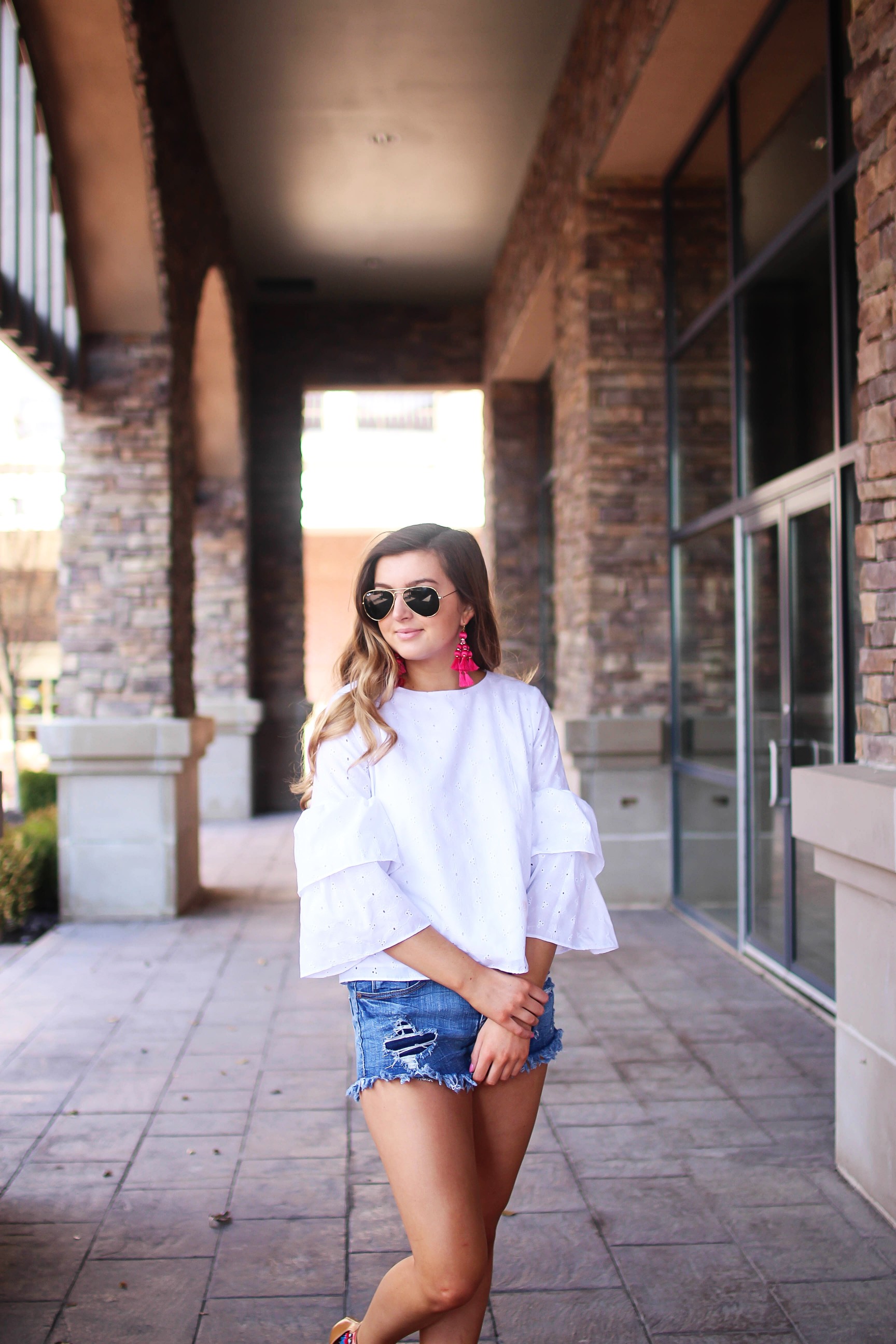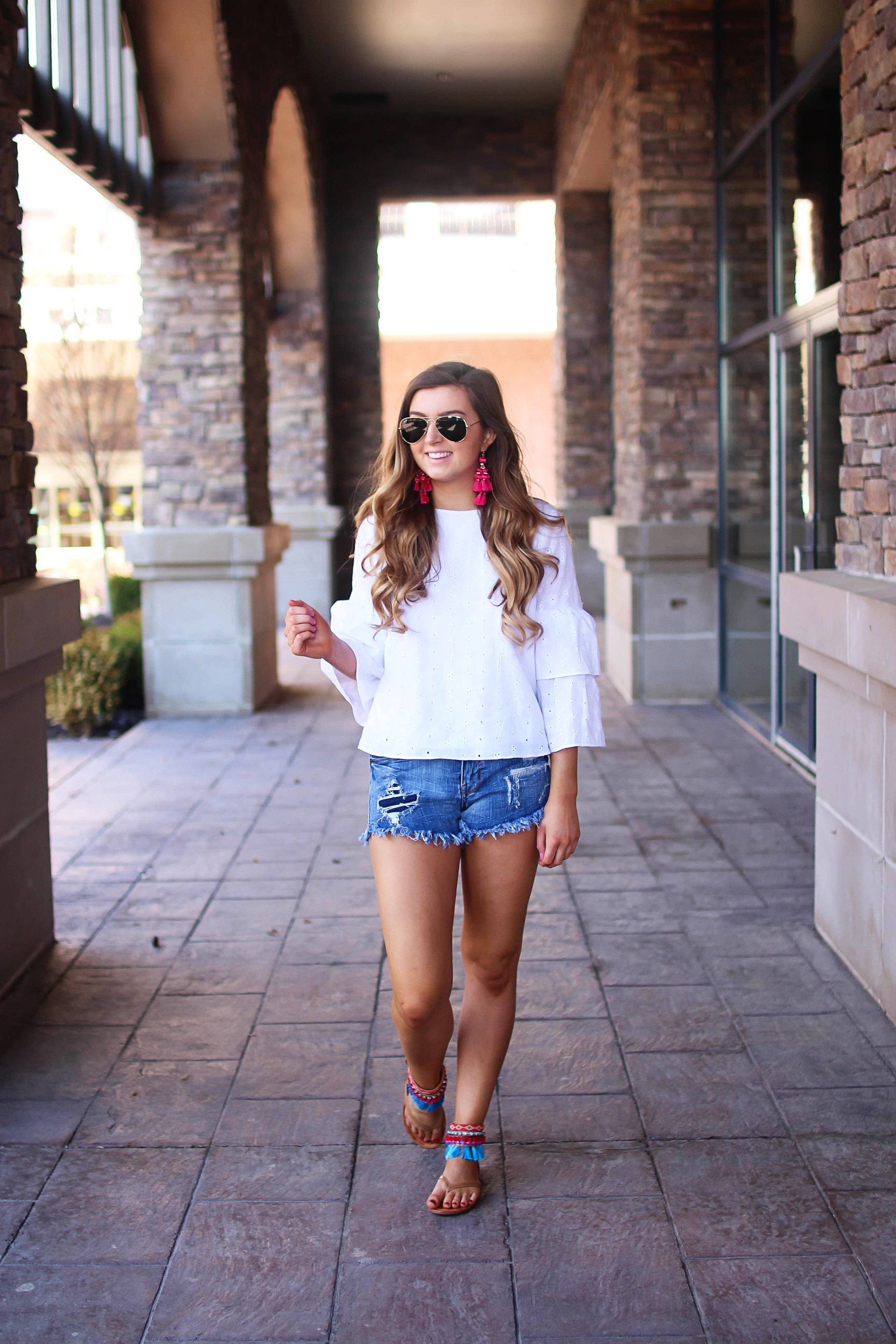 How fun is this look?! One of my favorite things about fashion is finding a piece and then creating the how you want it to come together in your head. I found this top before I found anything else and I knew I wanted the outfit to be fun with pops of colors and tassels! I found these earrings from Kate Spade that were perfect! I love how much they pop because sometimes I feel like my earrings get lost in my hair haha.
Finally, I bought these adorable tassel sandals for Arizona and I LOVE them. Funny story though, the other day I put hem on and my little sister looked at me in disgust and said, "what are you wearing?" So I guess not everyone is fan, oh well! They come in more of a neutral color if the bright blue is too much!
Note about this top, it fits a little snug so I would size up or maybe order both sized to try on. Don't you hate shirts that look good on but are so hard to take on and off? This one is super tight in the shoulders which is the problem. I was going to exchange it but I got make up on it (fail). At least it's comfy on, just snug when you take it on/off.
As I was editing this I was watching Robert Stok's Youtube Channel and y'all, I am obsessed! I don't know how I just found him. I want to get more into videography so watching channels like his are so fun to see different ideas and get tips and tricks. I also watch Tyler Stalman, Matt WhoisMatt Johnson, Lost LeBlanc, Brad & Hailey Devine, and Mr. Ben Brown. I'm pretty sure there are more, but those were just the ones that came to mind. If you watch any cool videographers leave them in the comments below so I can check them out!
xoxo,
Lauren Emily Lindmark
Copyright © 2017 dailydoseofcharm.com