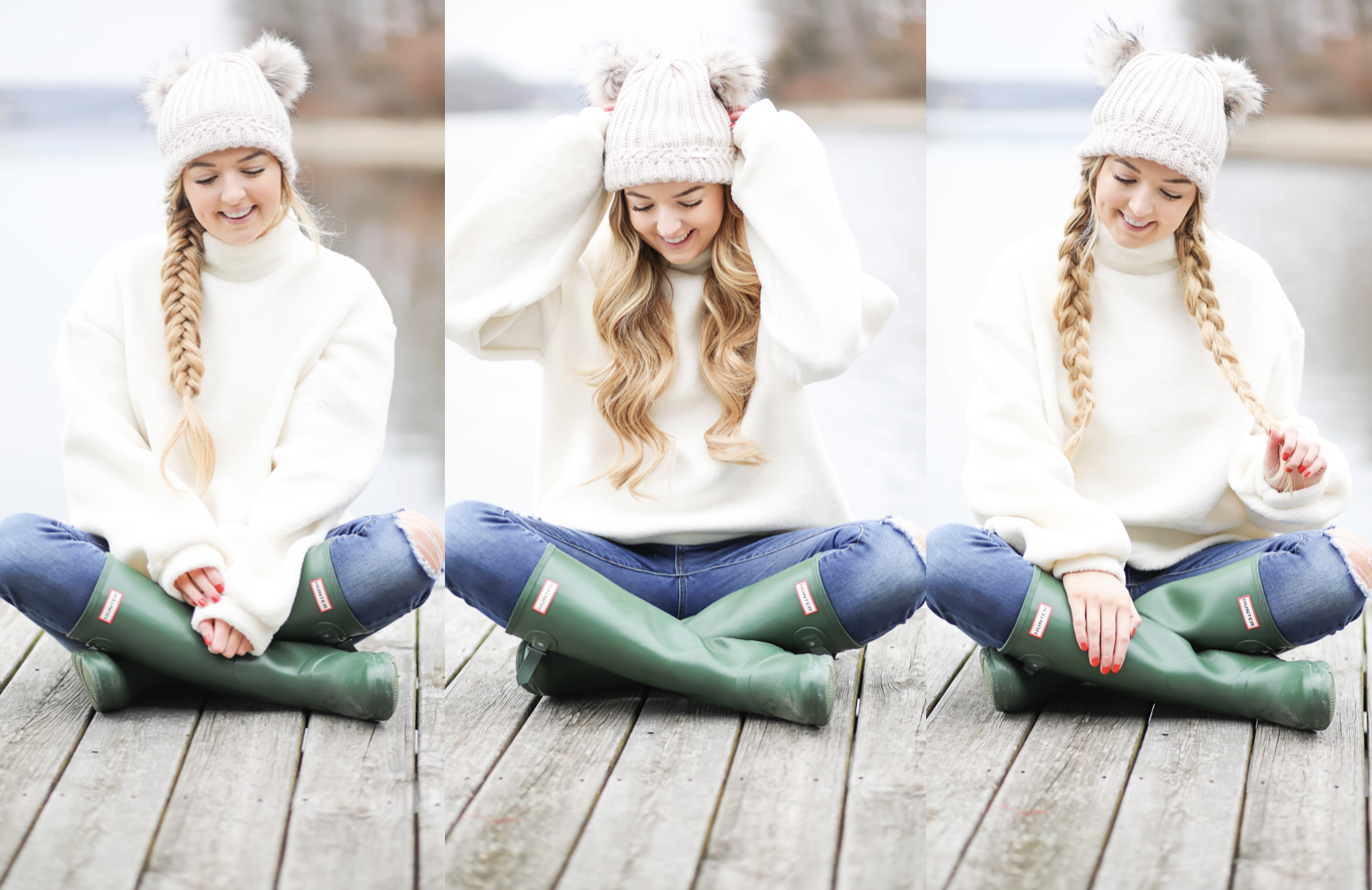 3 Ways to Style your Hair with Beanies | OOTD
How was everyone's first day of 2018?! I went out the night before so I'll be honest, a lot of my day was spent laying around haha! I was fine with it though, I did grab a yummy, healthy lunch with my family and cleaned a little. I am excited for 2018 though! I have some exciting plans, starting with a fun trip to New York City this week then I come back and I am moving in with my best friend!
One of my goals for the New Year is to post more beauty posts! I wanted to make this into a video, but baby steps haha! So today I wanted to share a few of my favorite ways I wear my hair when I have a beanie on! I shot these at my lake house and it was FREEZING by the water! Outfit details will be at the bottom of this post!
#1 Two Braids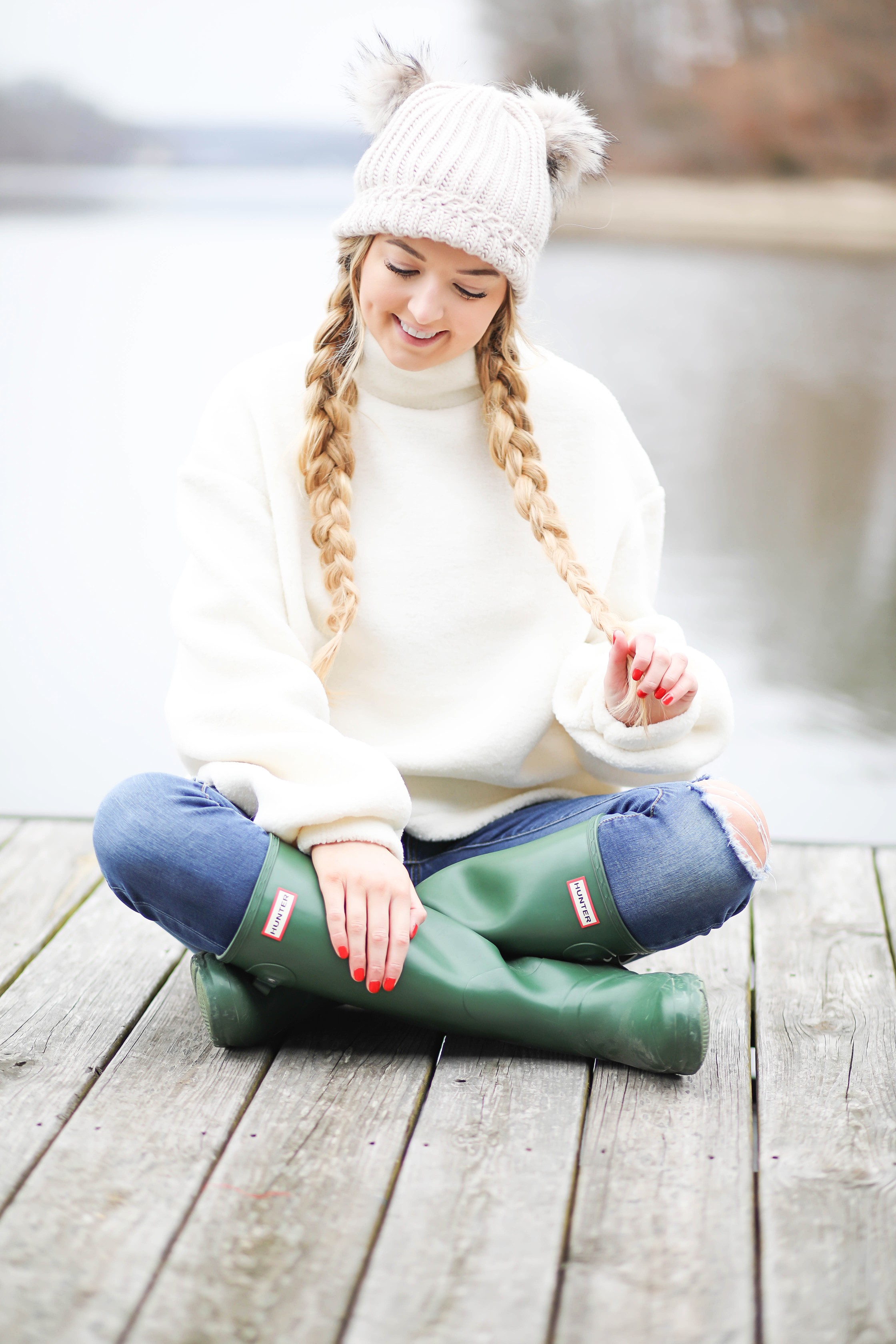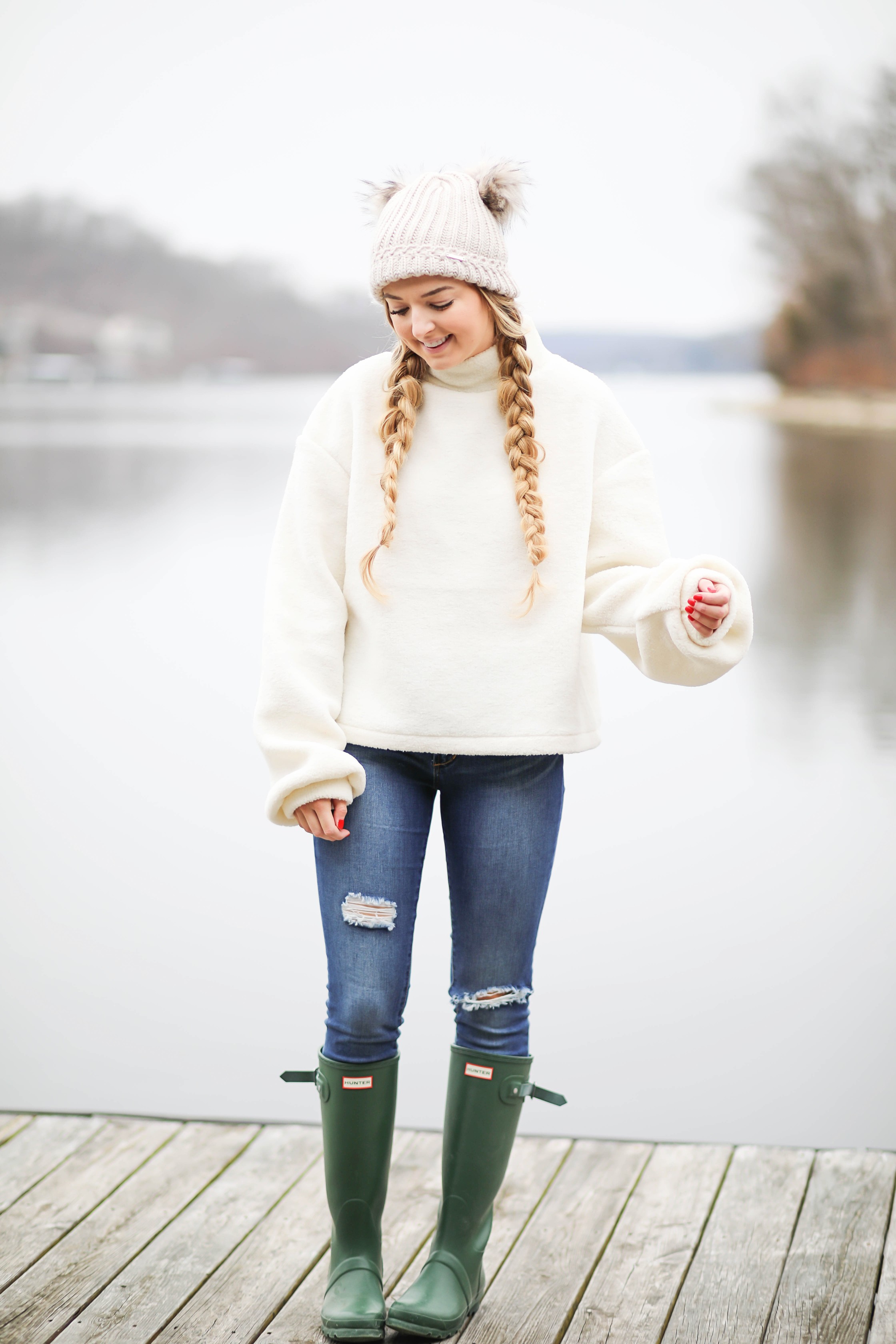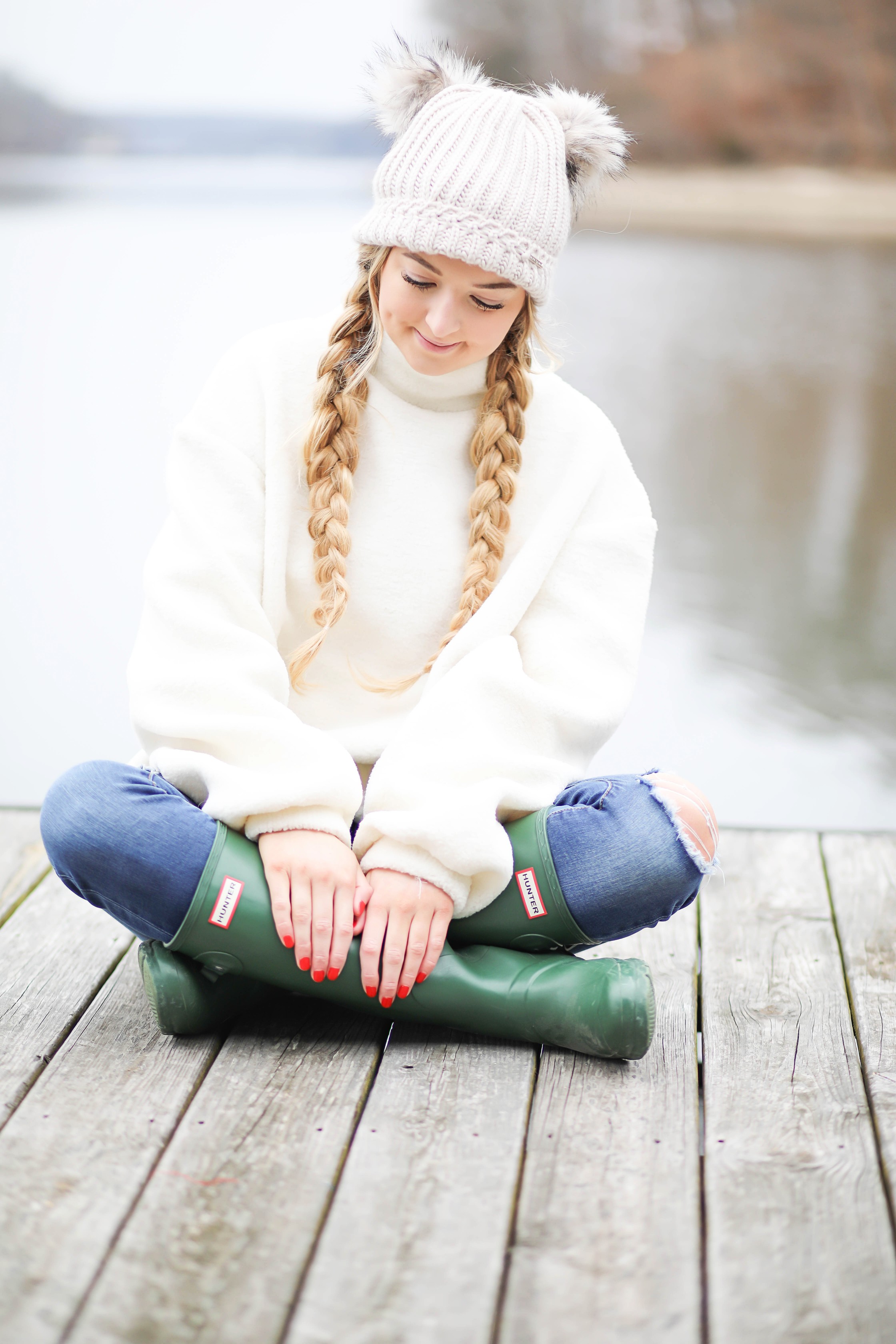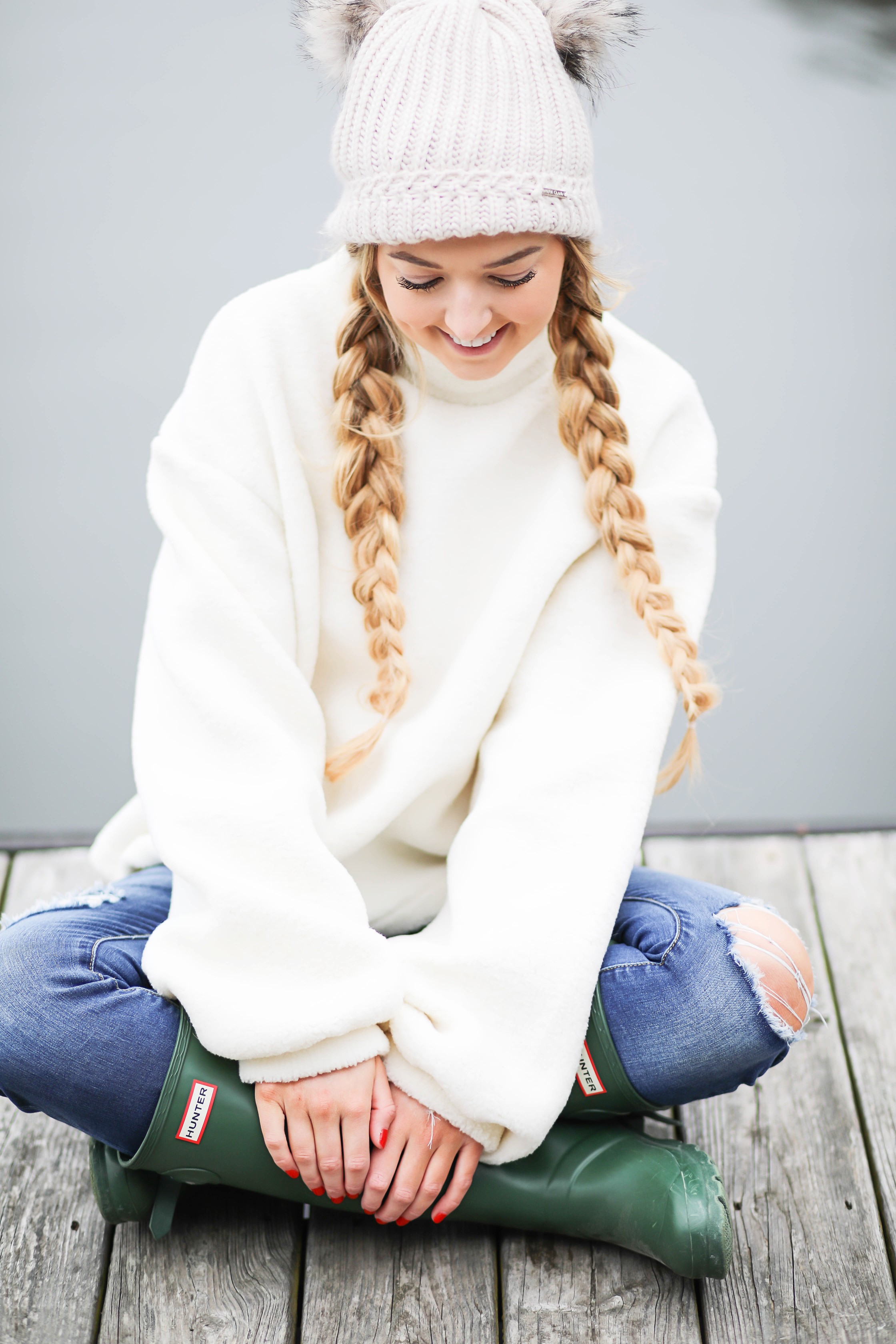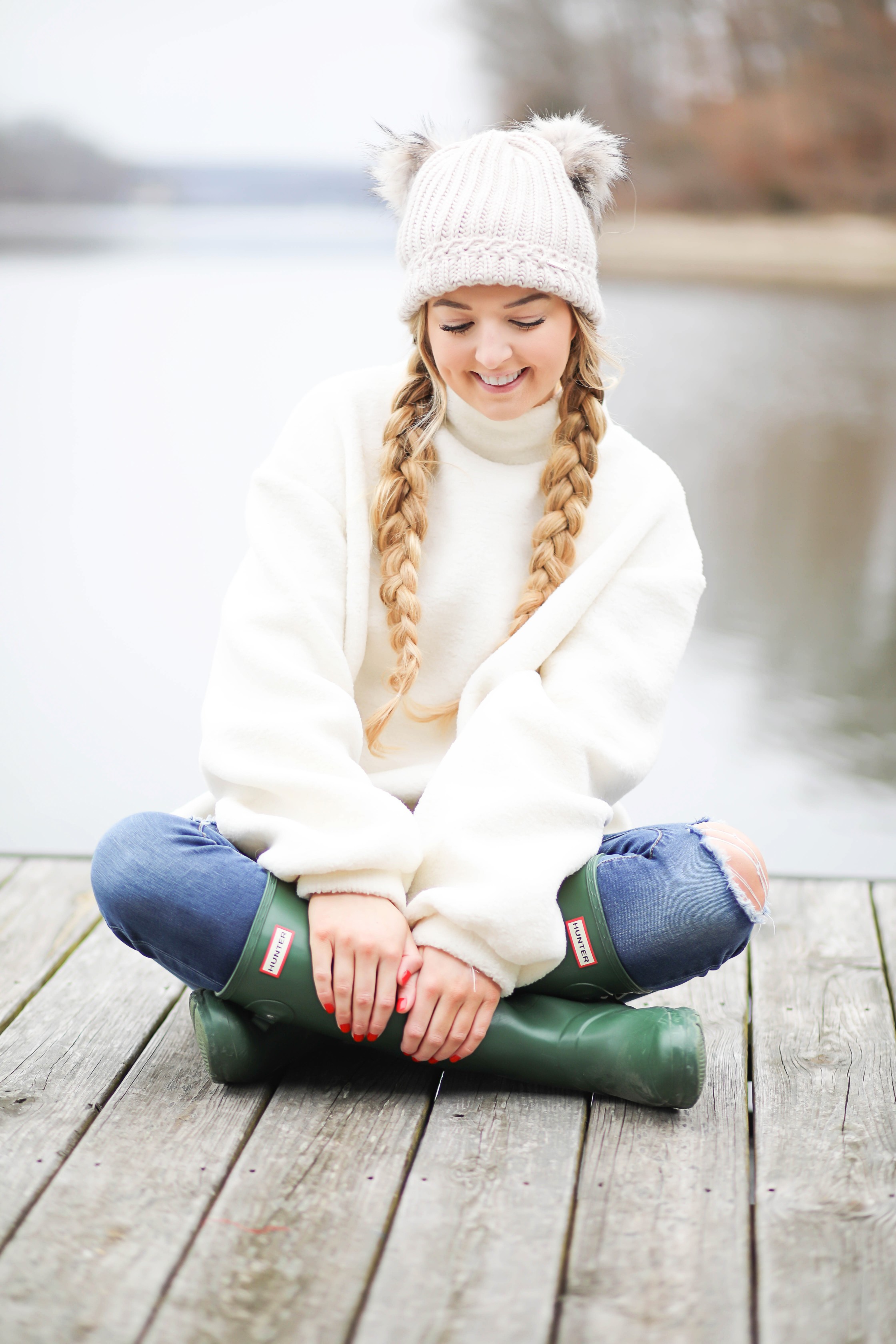 I always get mixed reviews on these braids. They look a little childish, but I kinda like it haha! I like it better when I do two fishtails and pull them apart a little. However, it was freezing and I shot these fast so this is what you get! This hairstyle is really nice on windy days!
#2 Wear it Down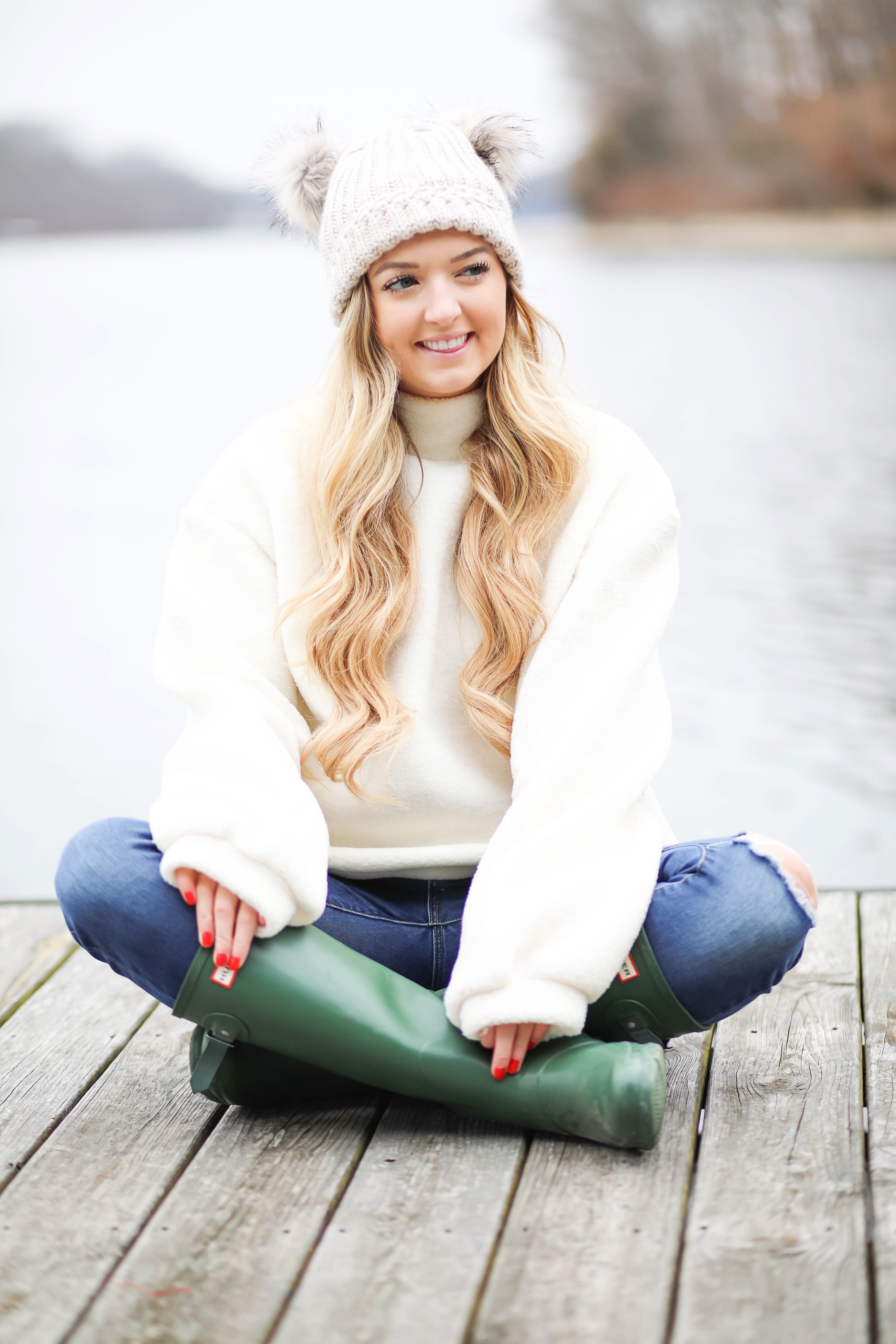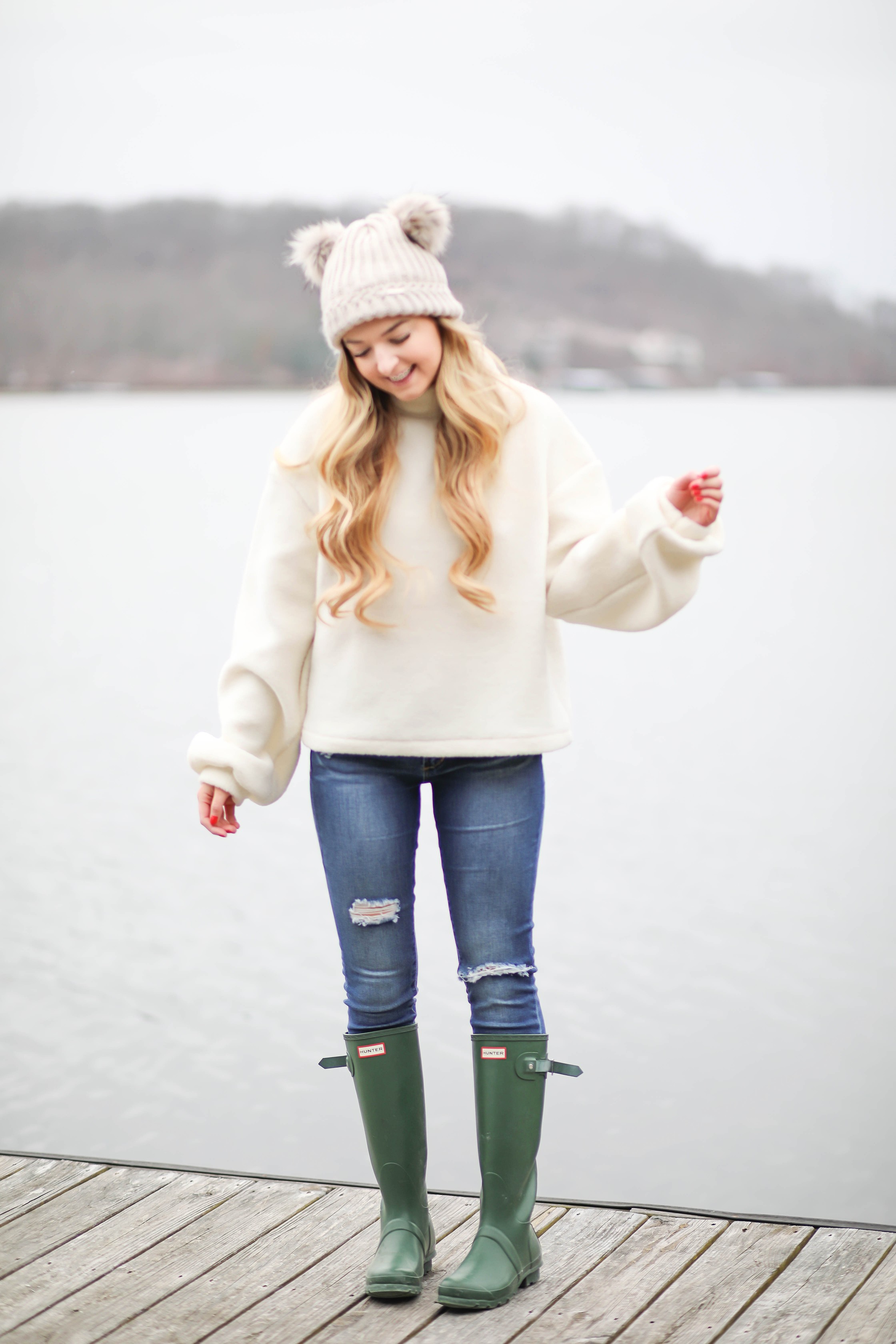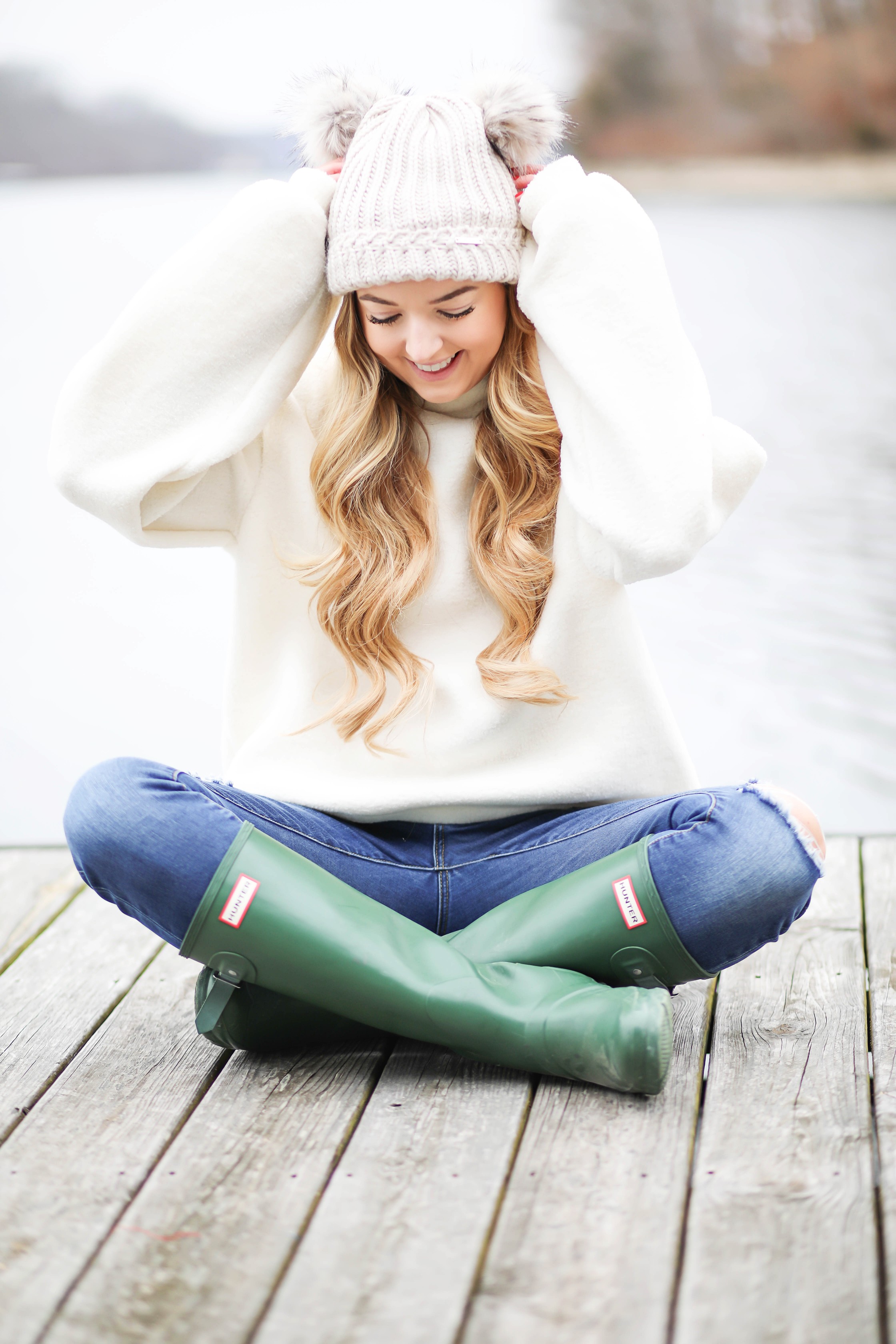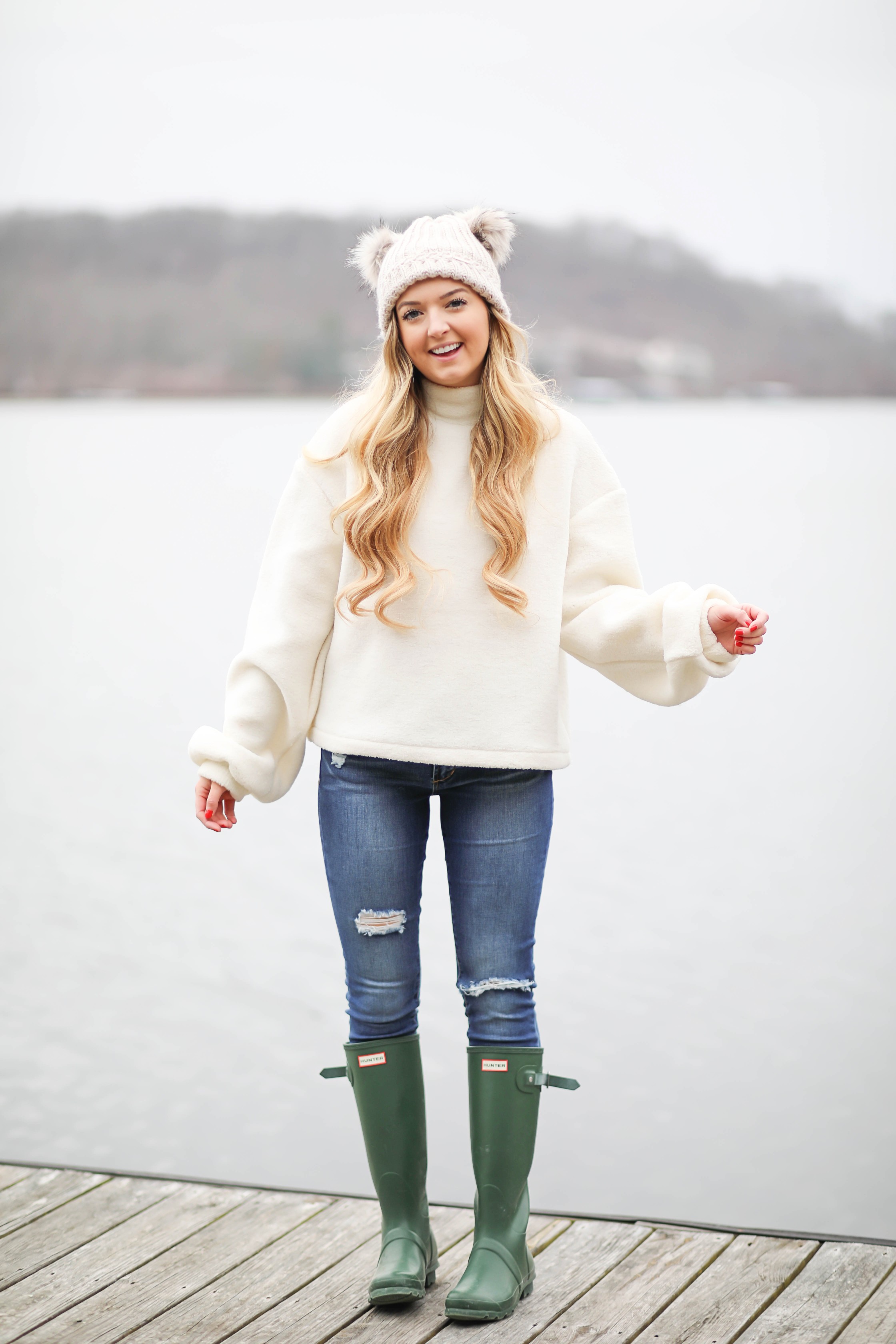 This is my favorite way to wear my hair with beanies, especially if I haven't washed my hair in a few days, but it still looks okay on the ends. It's an easy and cute way to cover up your greasy hair, but still look put together! Who wants a video on how I curl my hair?!
#3 Side Fishtail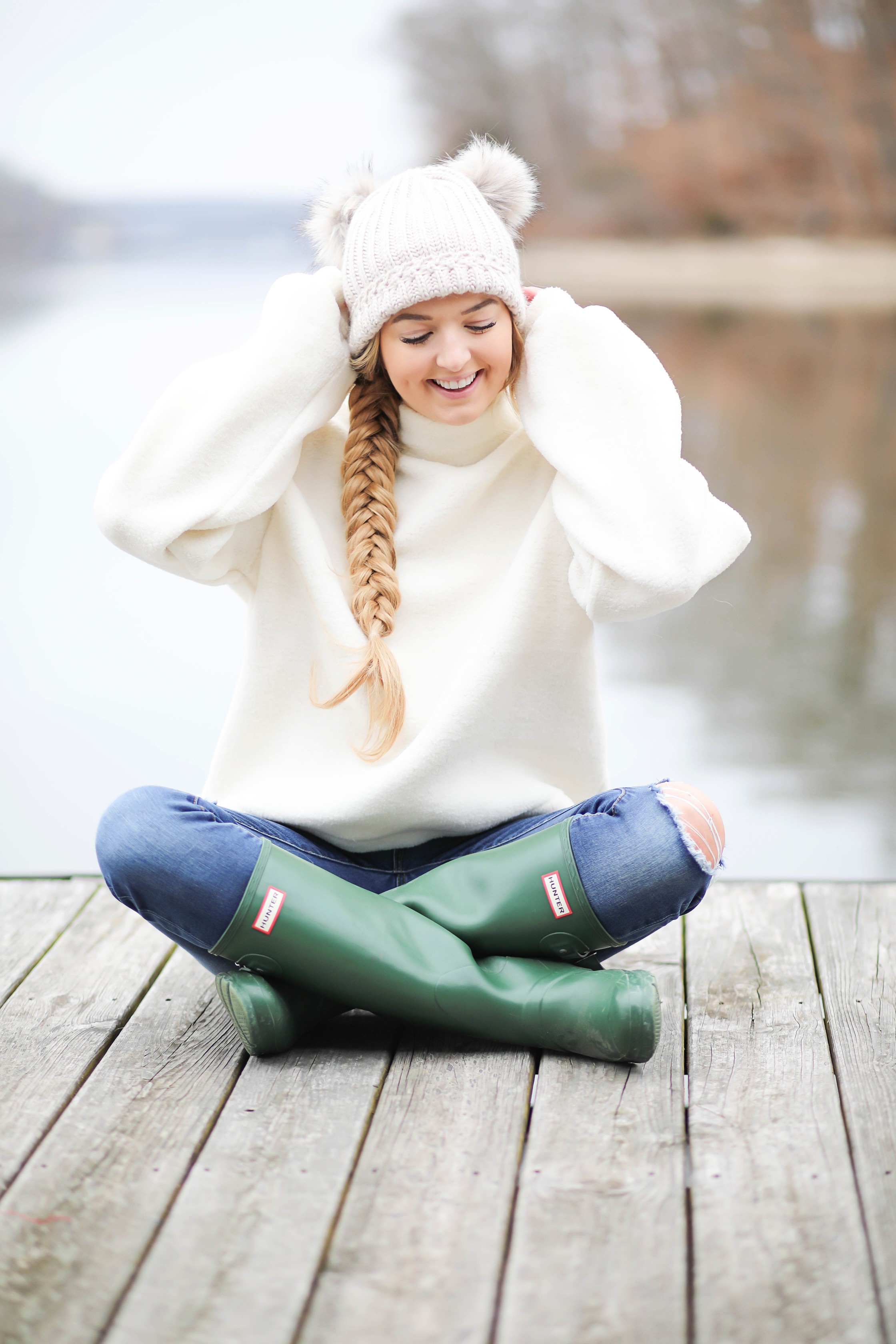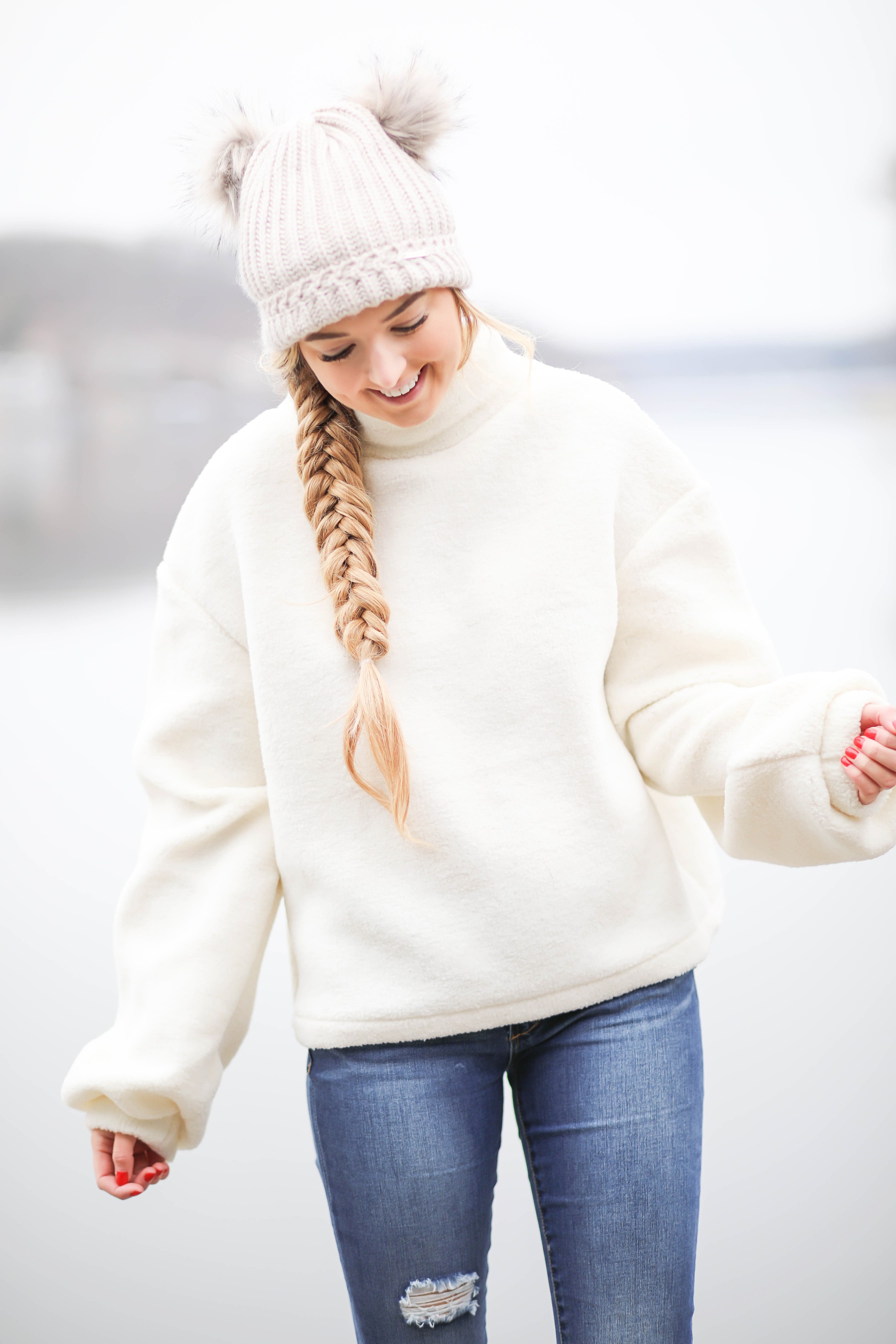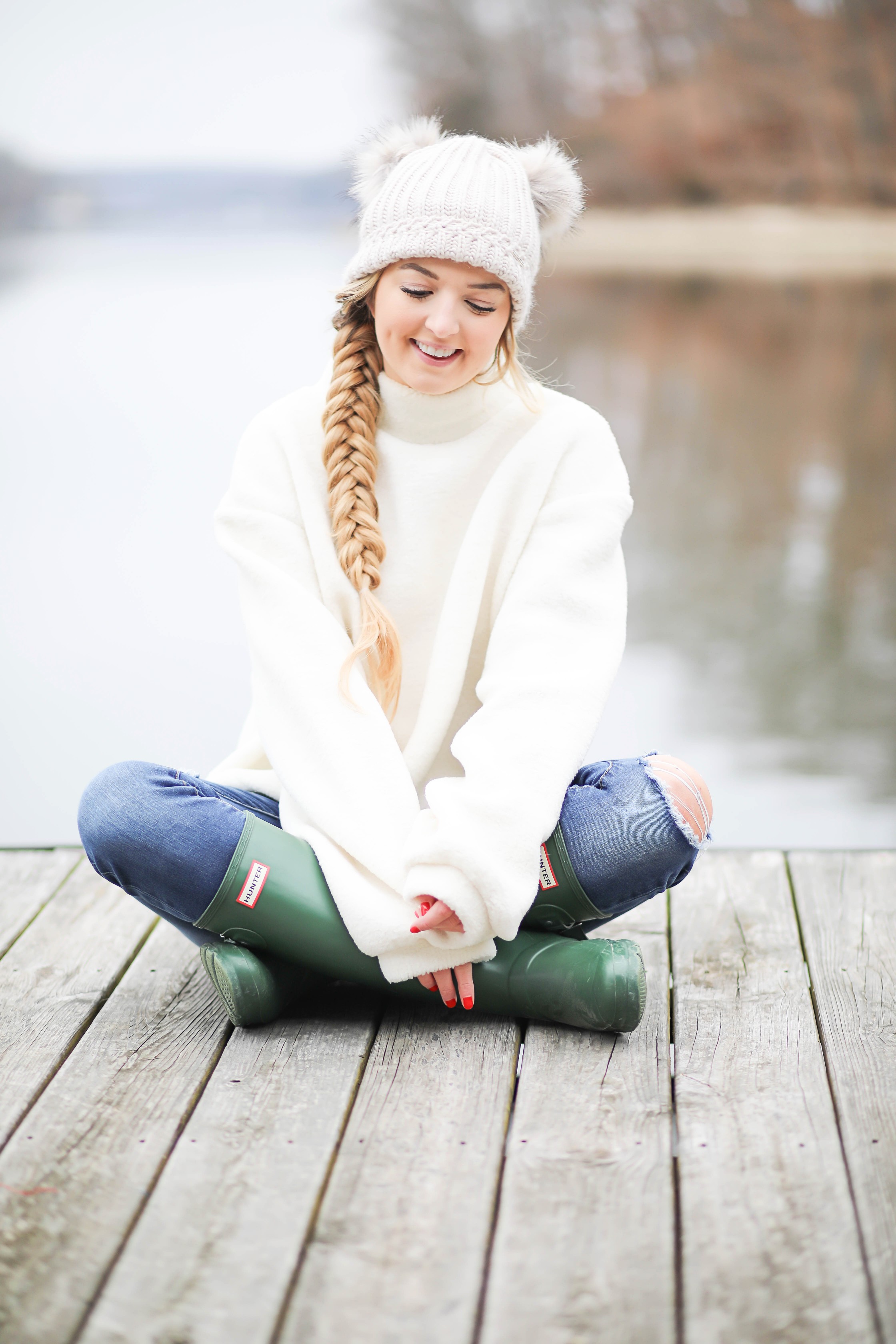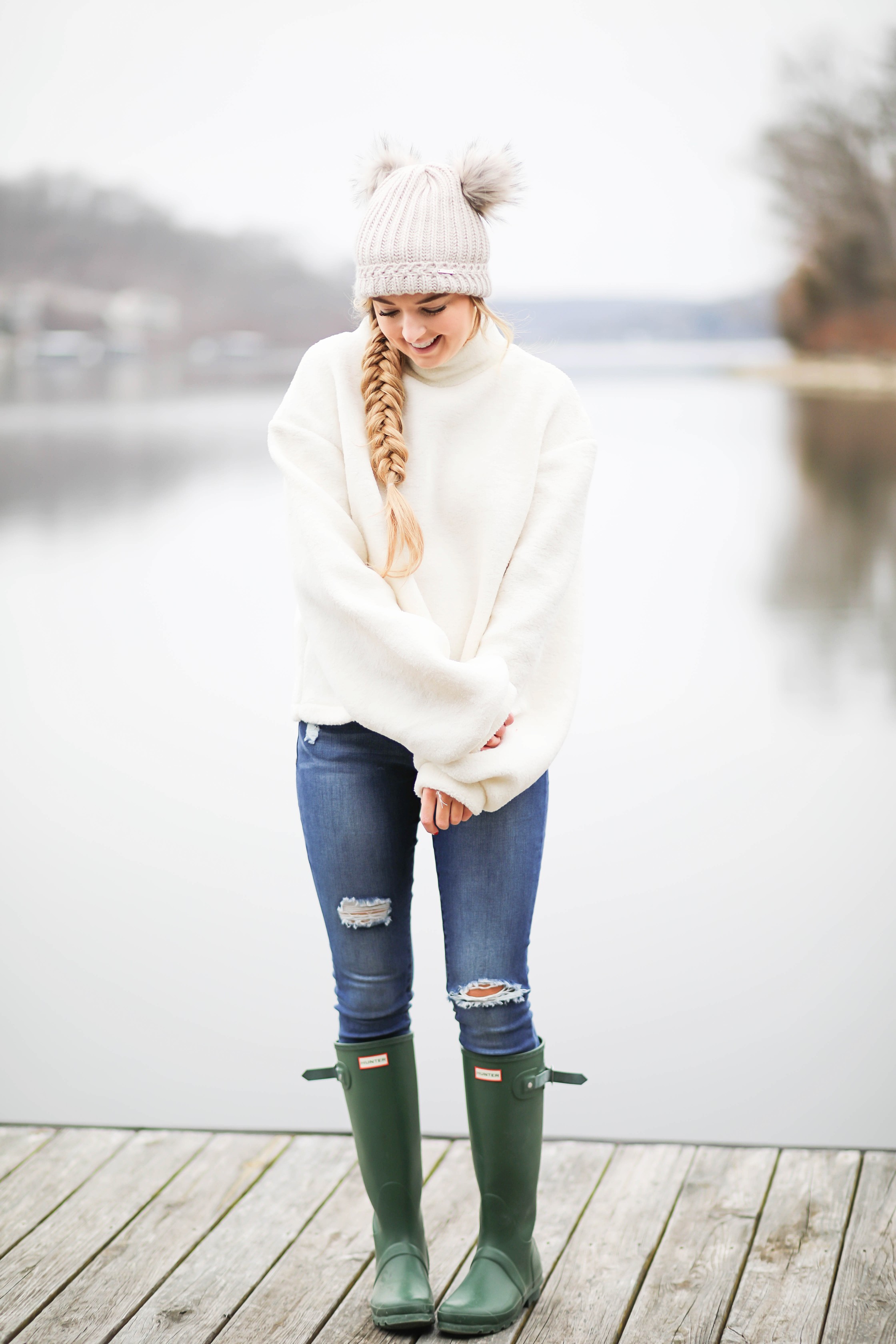 If my hair doesn't look good down this is my other favorite go-to style! In fact, side fishtail braids are usually my go-to even if I am not wearing a beanie! I had someone message me on Instagram the day I shot these because I did an Instagram story and she requested I show you how I do my braids. I feel like there are so many videos out there so I have never thought to make one – but if you want me to make one (even just on my Insta story) let me know!
Outfit Details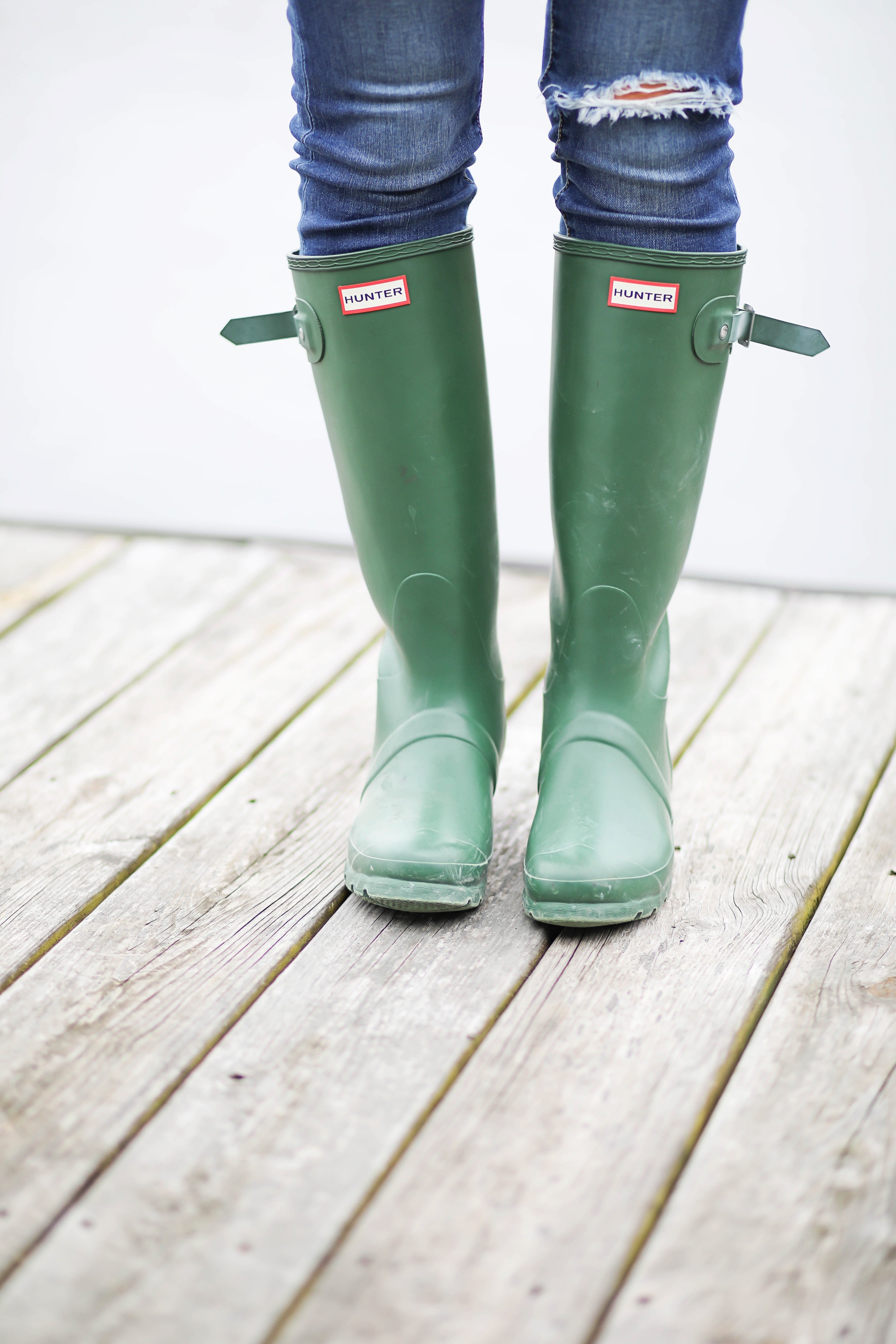 | Sweater (I am wearing a medium, more similar linked below) | Jeans (similar) | Hunter Boots | Beanie (similar, more linked below) |
This sweatshirt is SUPER soft on the outside, but not quite as soft on the inside which is sort of a bummer. I bought it in the store and not online so I should have checked!! It's still really cute though! I really like the sleeves, they're so big!

xoxo,
Lauren Emily Lindmark
Copyright © 2018 dailydoseofcharm.com