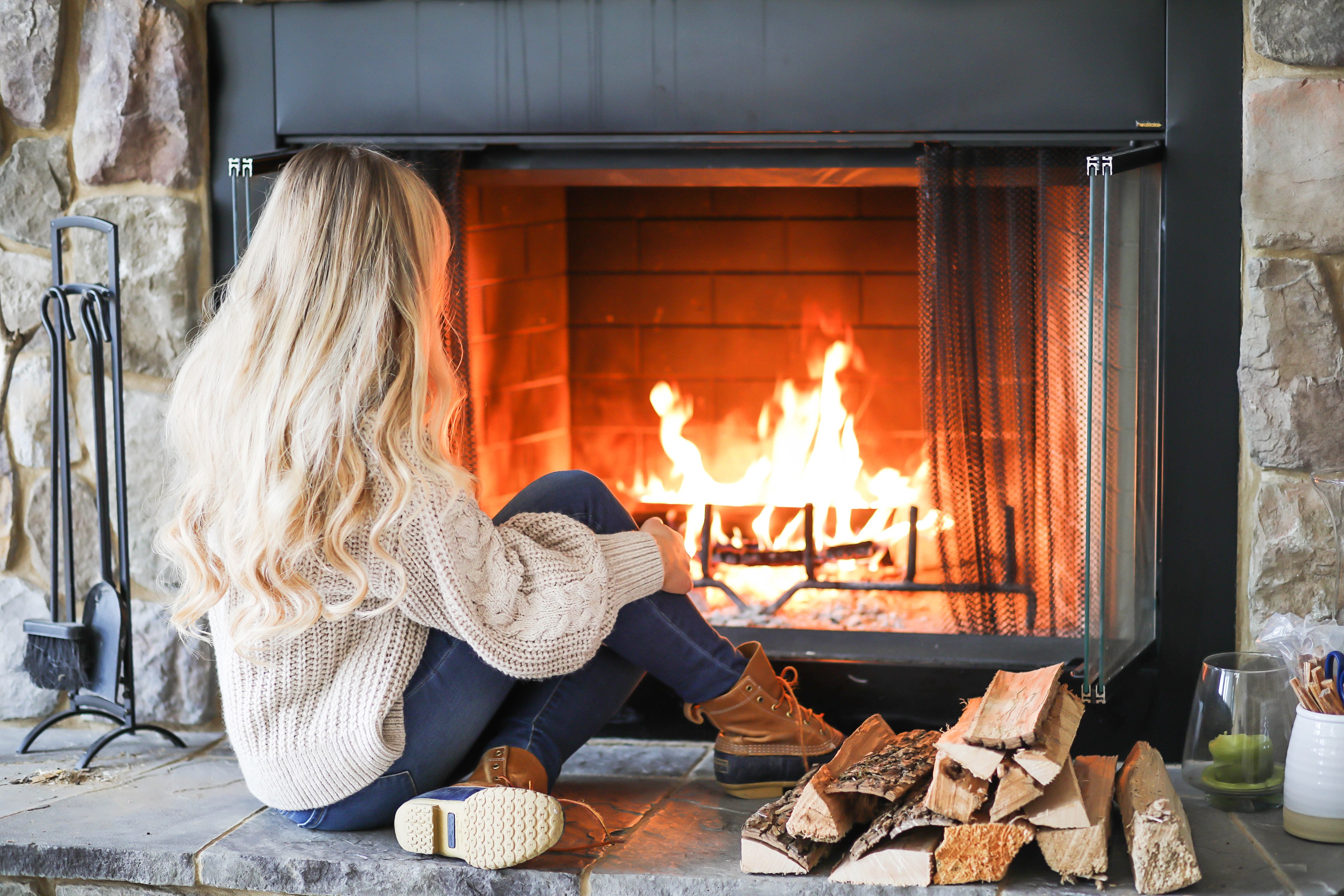 Happy New Year! | Cozy Fireplace OOTD + My Resolutions & How I am Going to Remember Them
Happy New Year everyone! We made it through 2017!
Can you believe this is my 4th year doing a New Year's Resolutions post?! This is why I love blogging! I love having these posts to look back on. It's also just crazy that I am in my fourth year of blogging! I have come such a long way! Read my 2015 Resolution, 2016 Resolution, and 2017 Resolution posts! My 2016 post was actually shot at the same exact location as this one!
We were at my lake house before the New Year and this is our cozy fireplace there! It was FREEZING all week were there so we constantly had it going.  I took these photos one day then went outside for a little while after and I wasn't even cold because I got so hot sitting next to the fire for so long haha!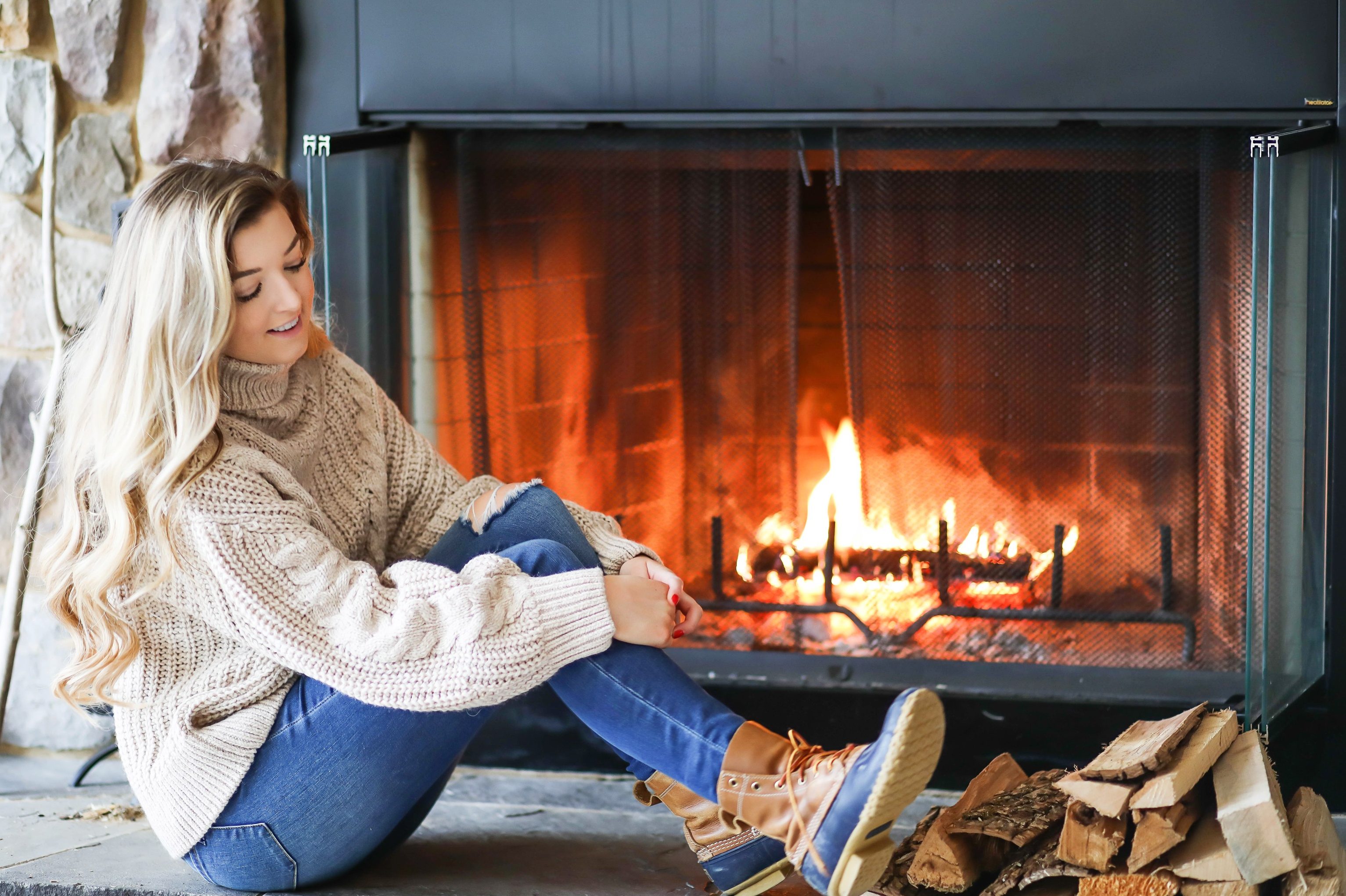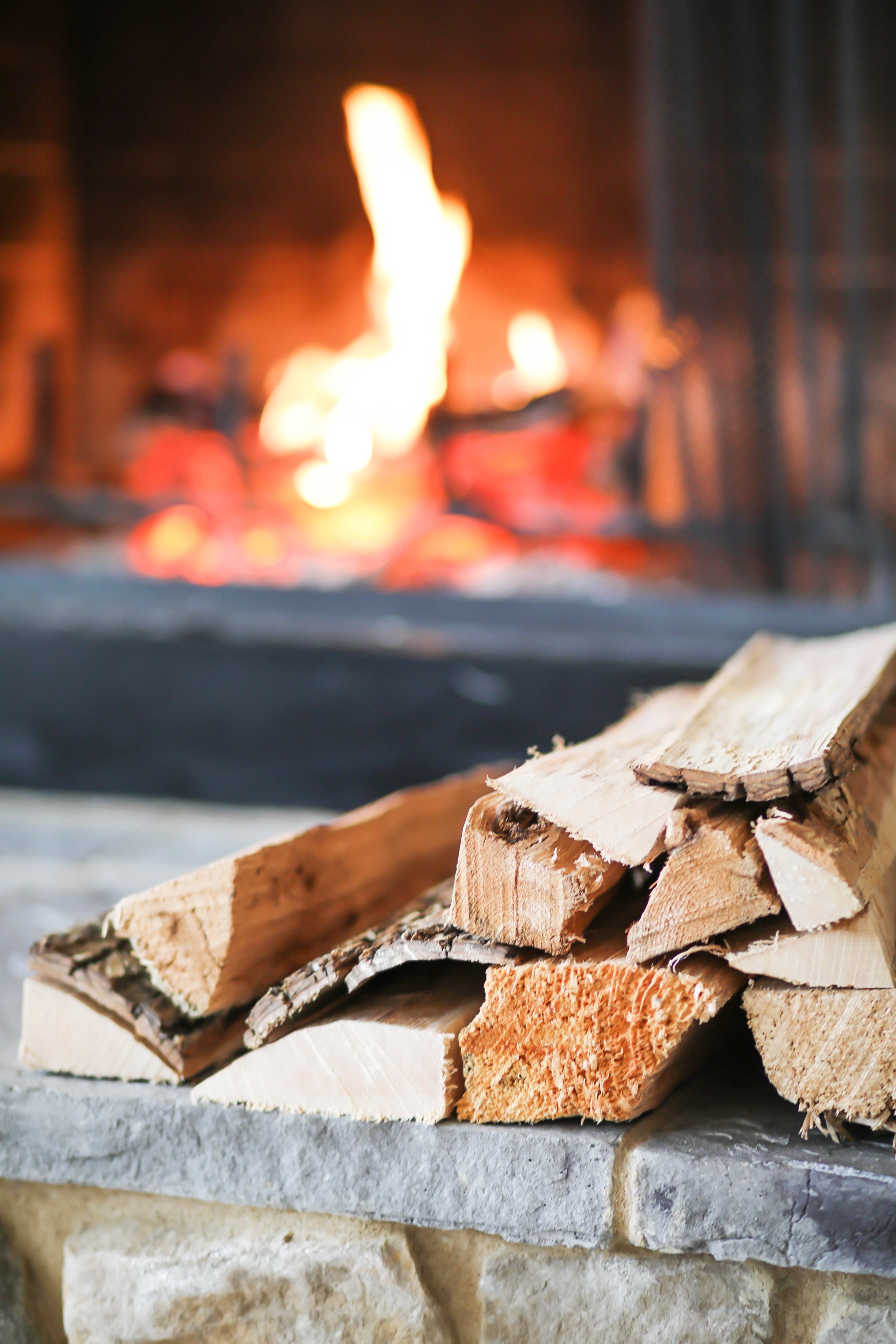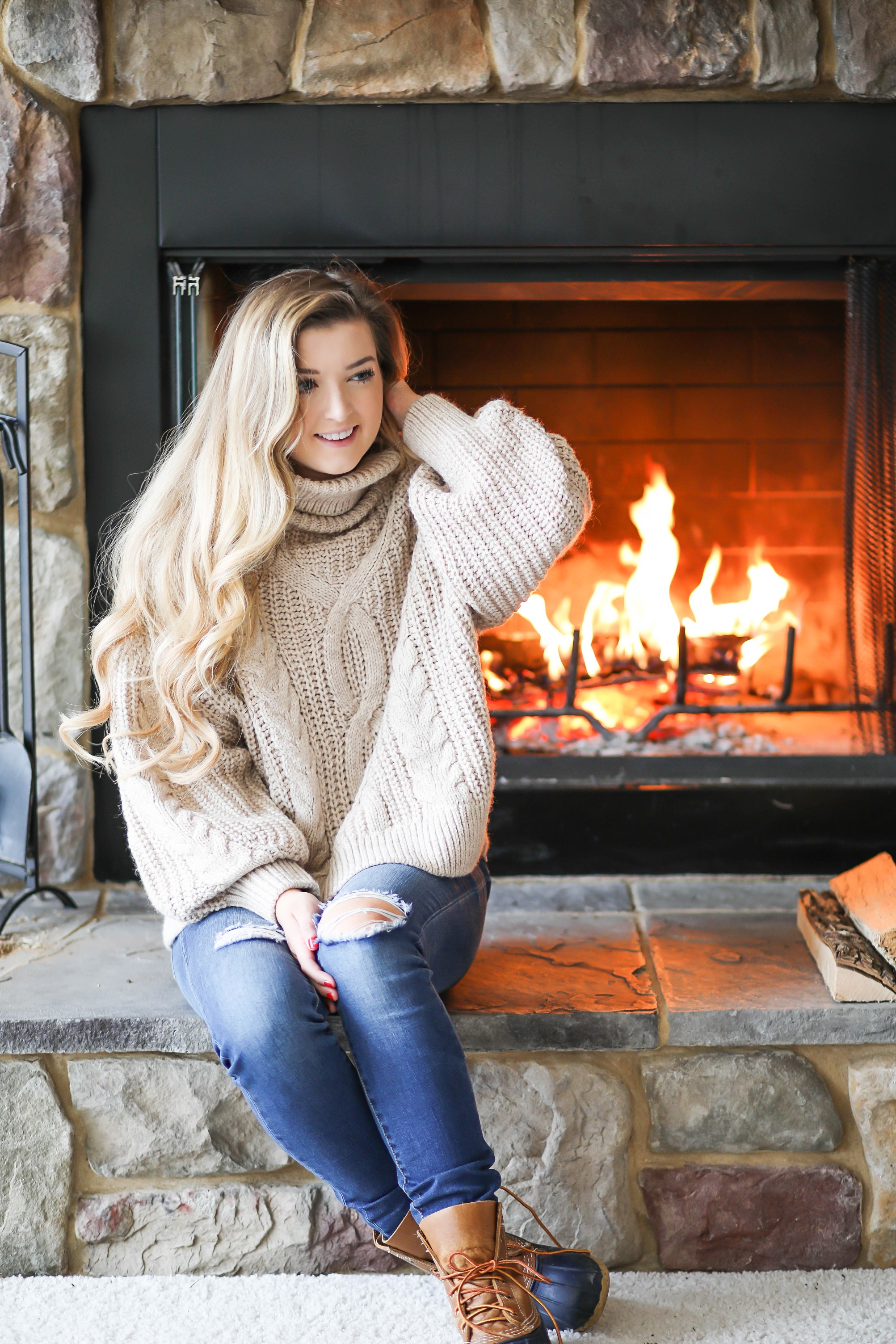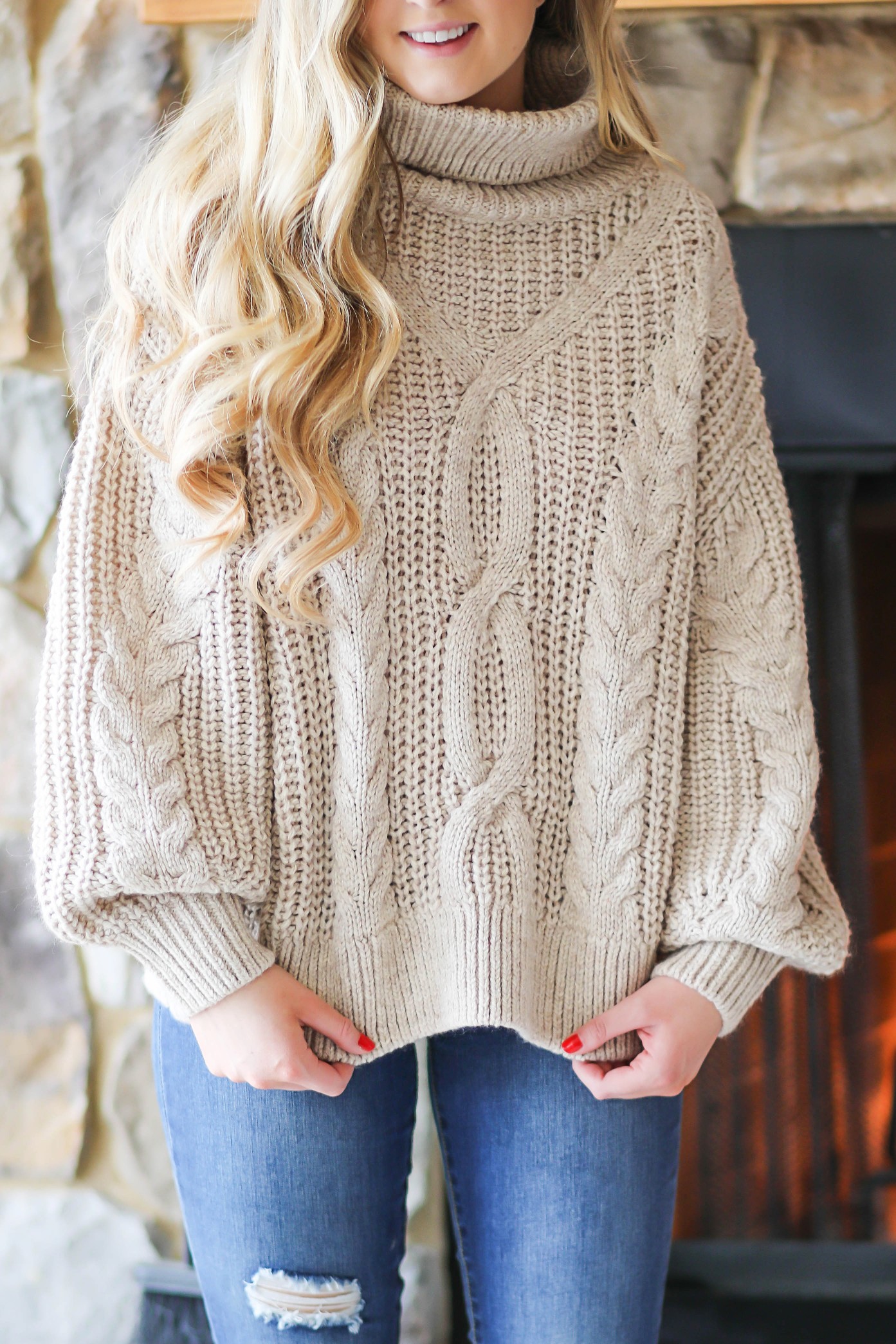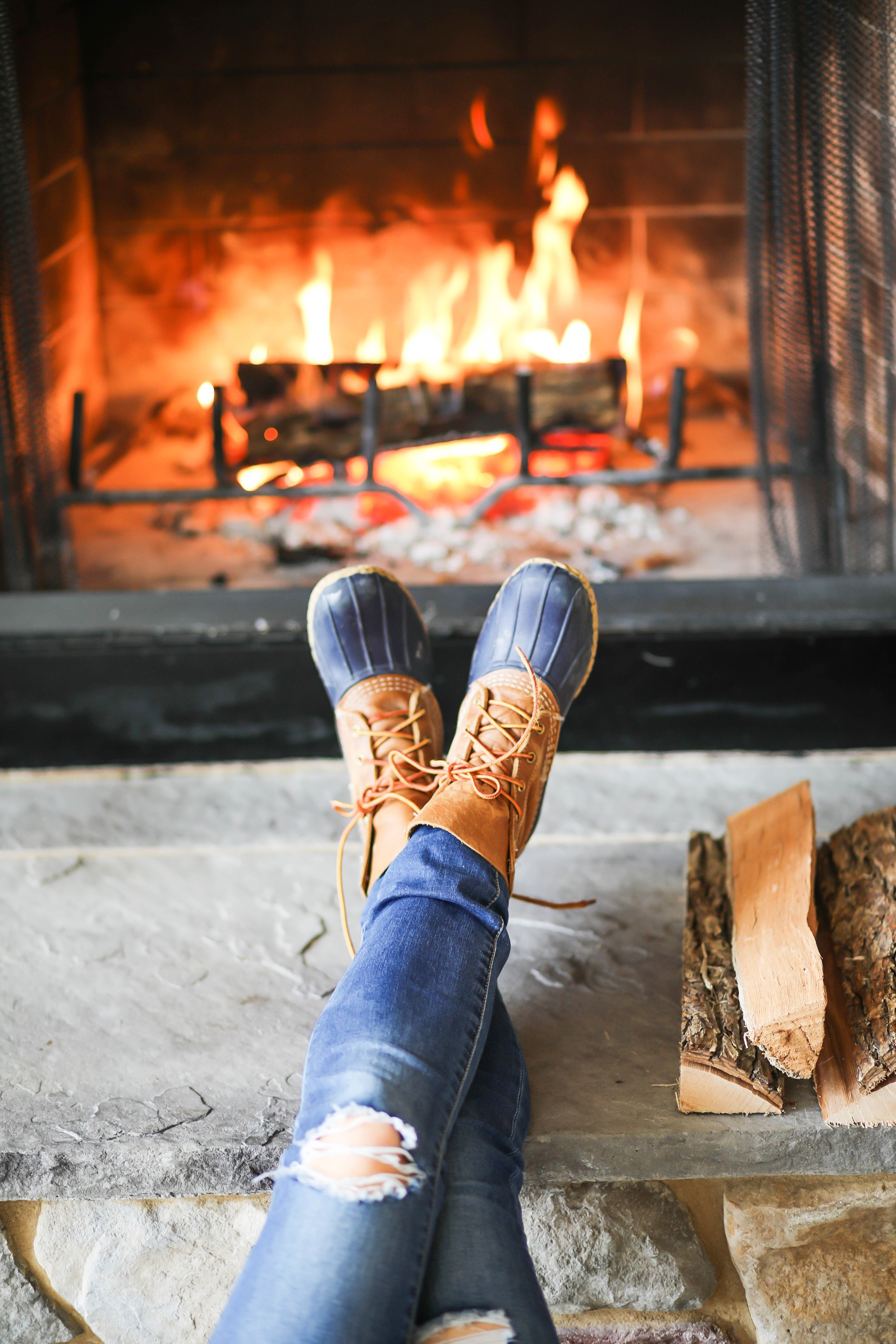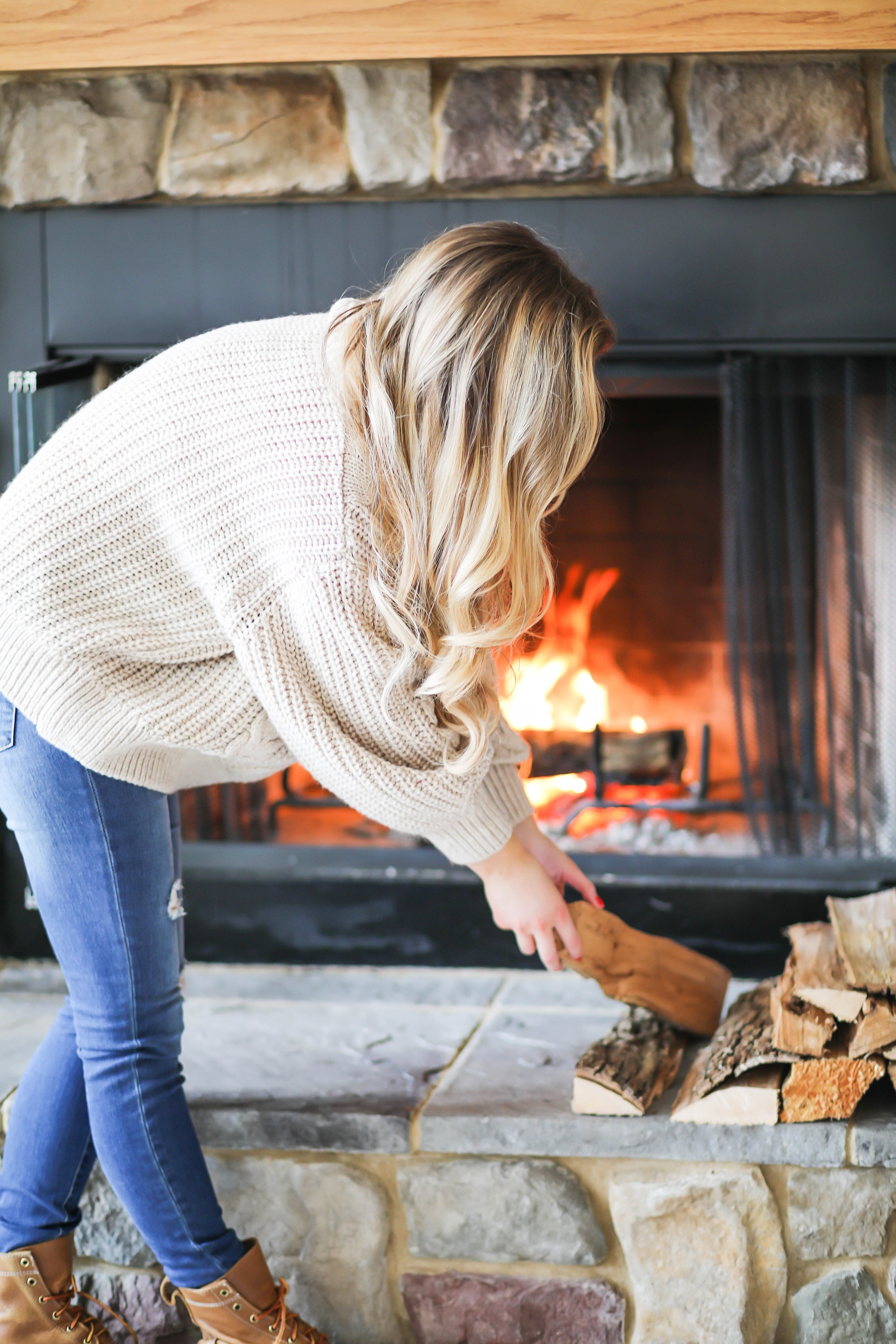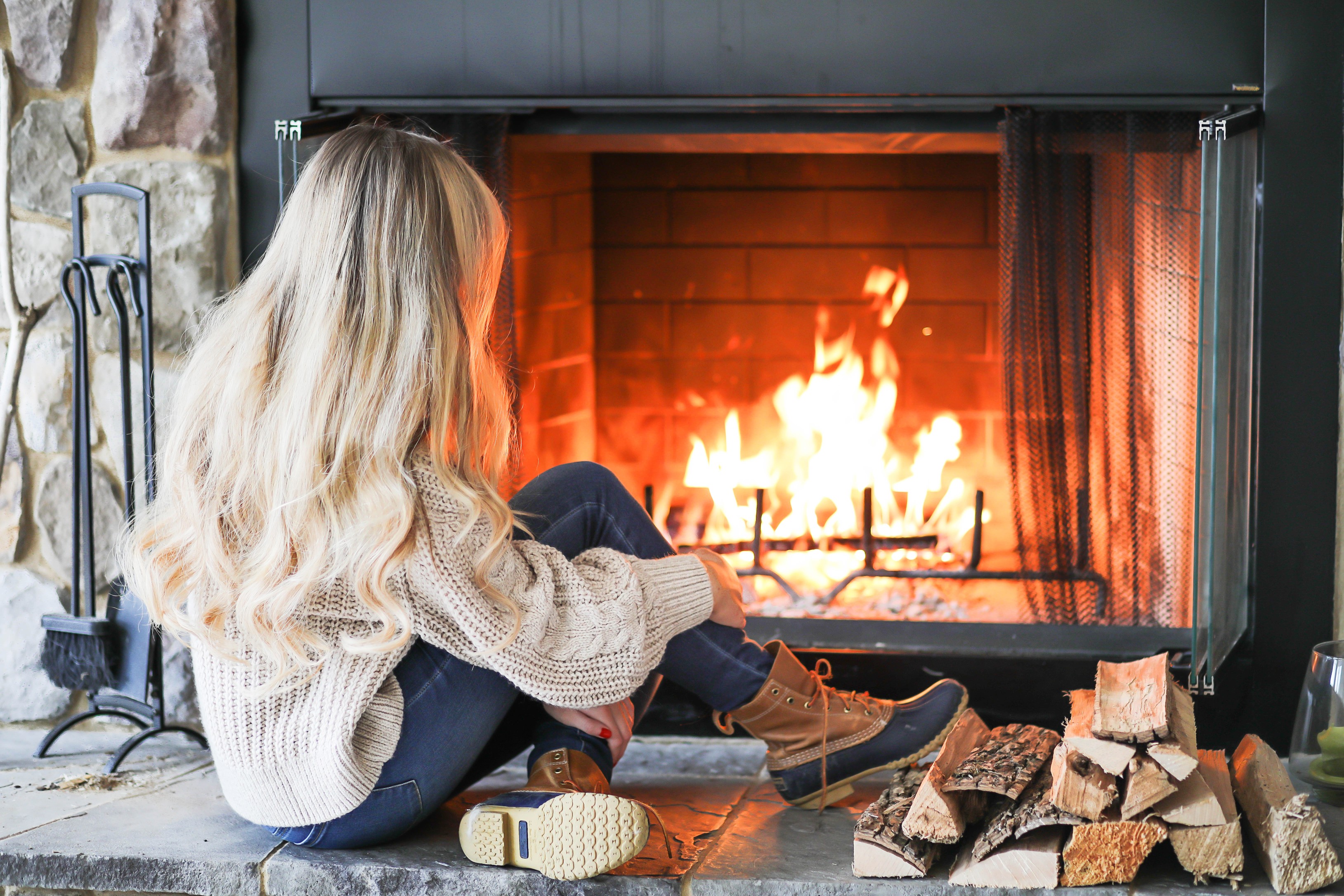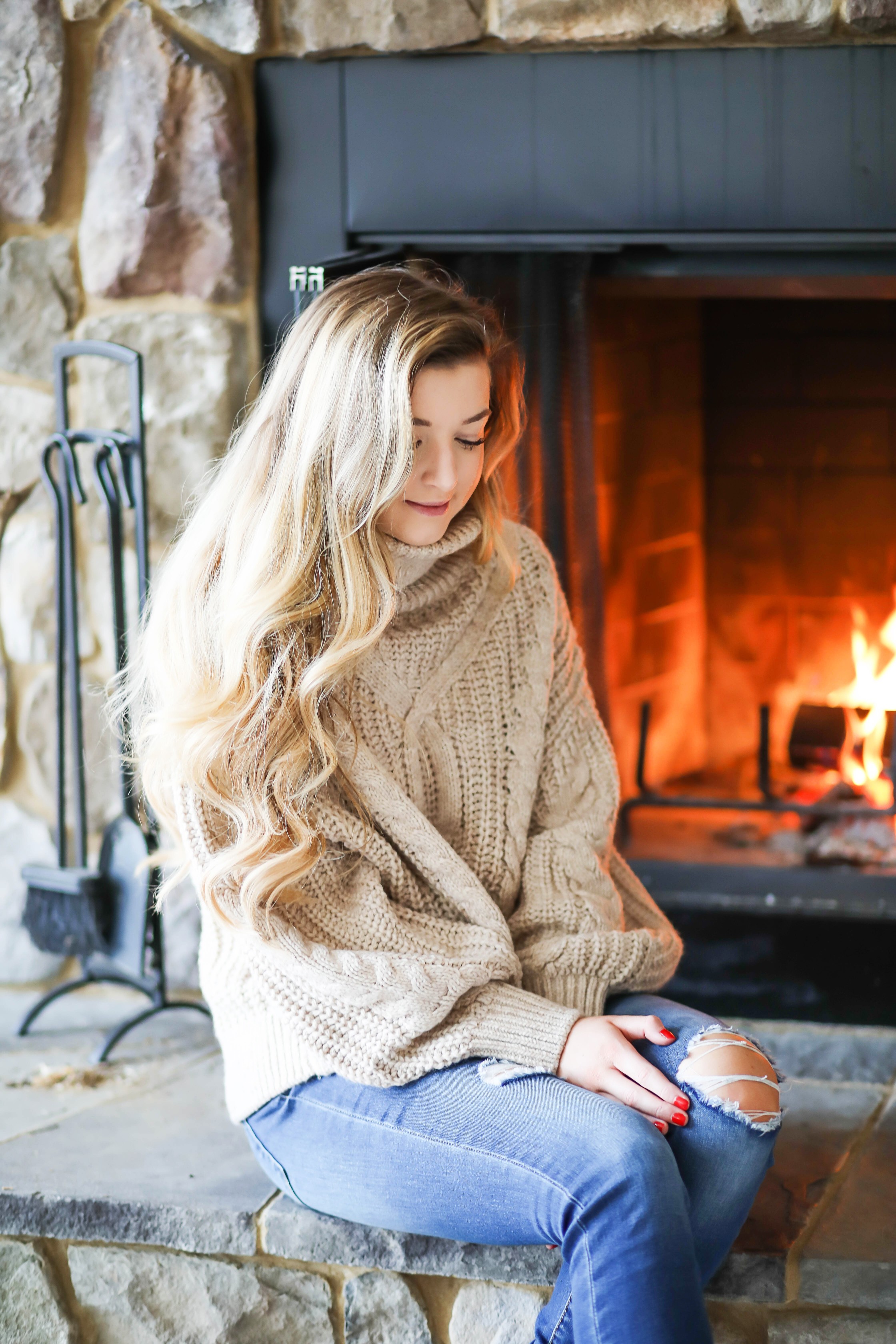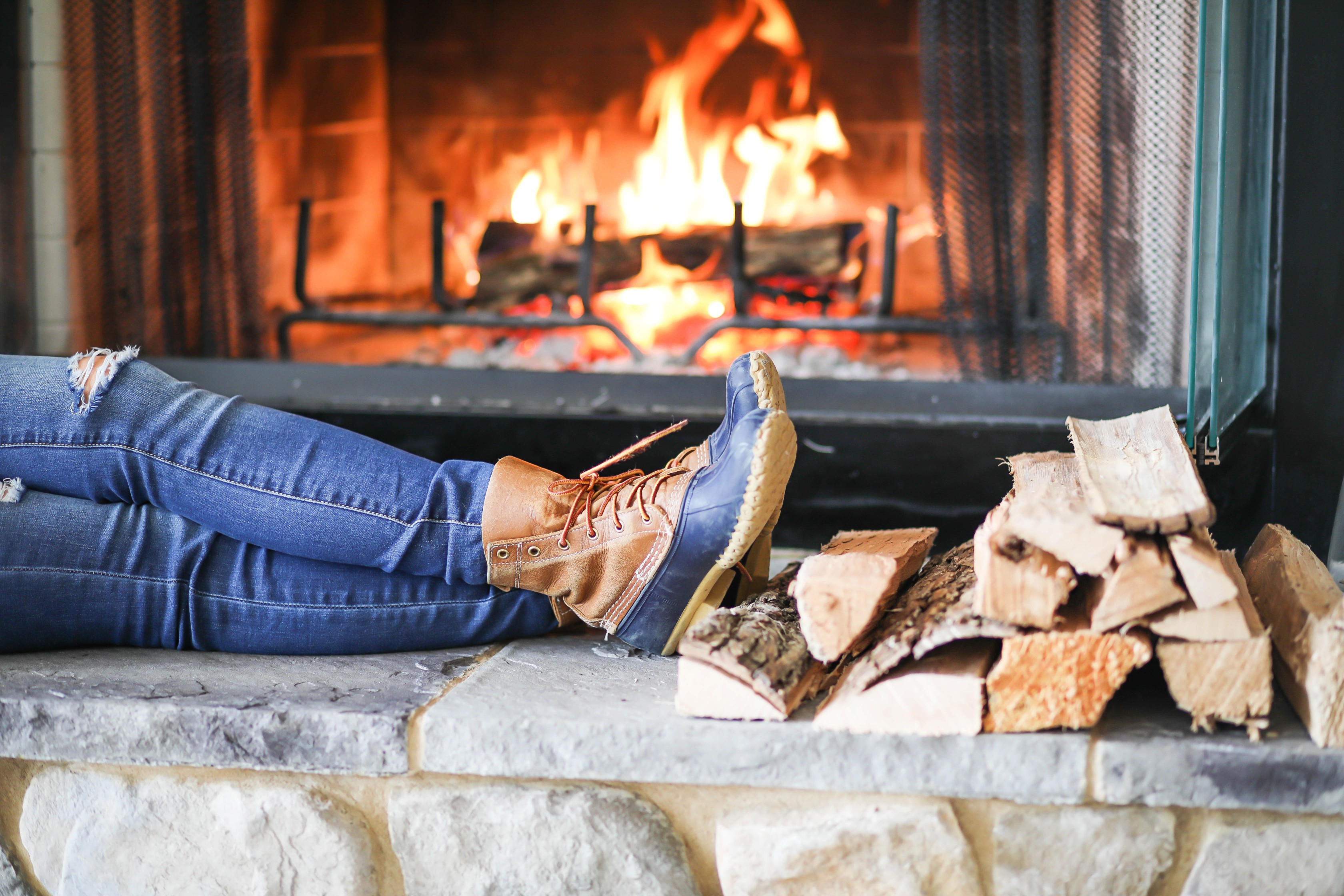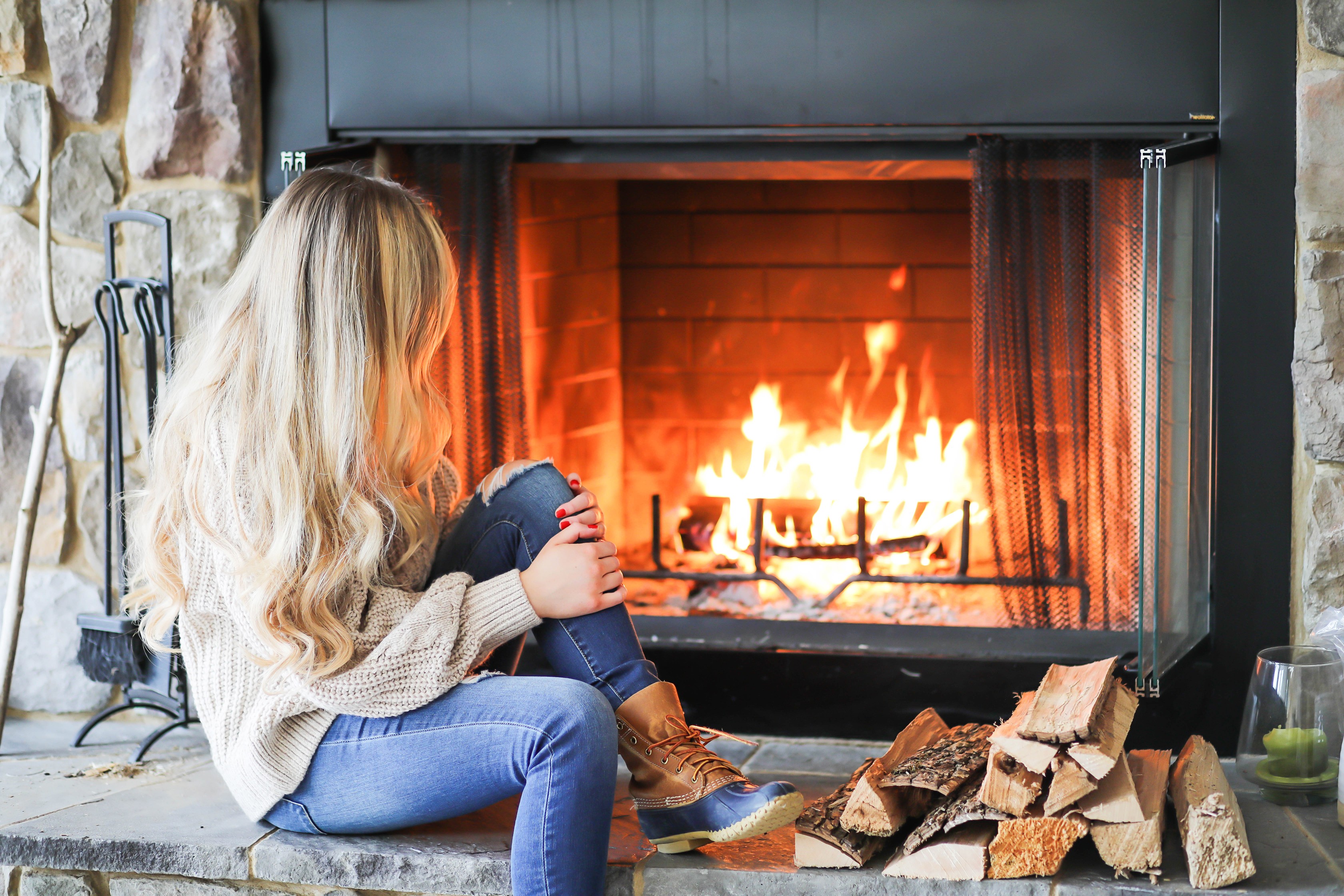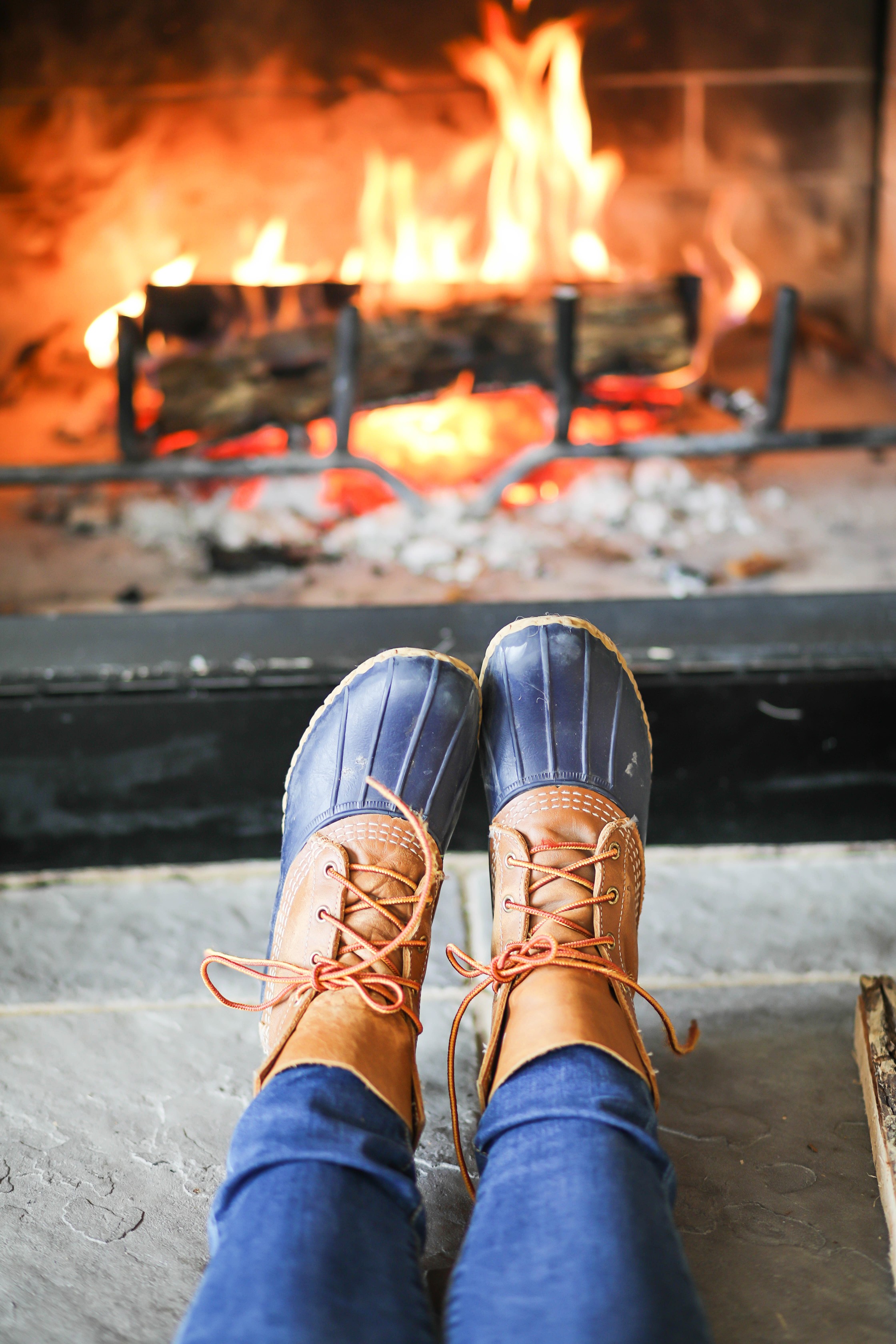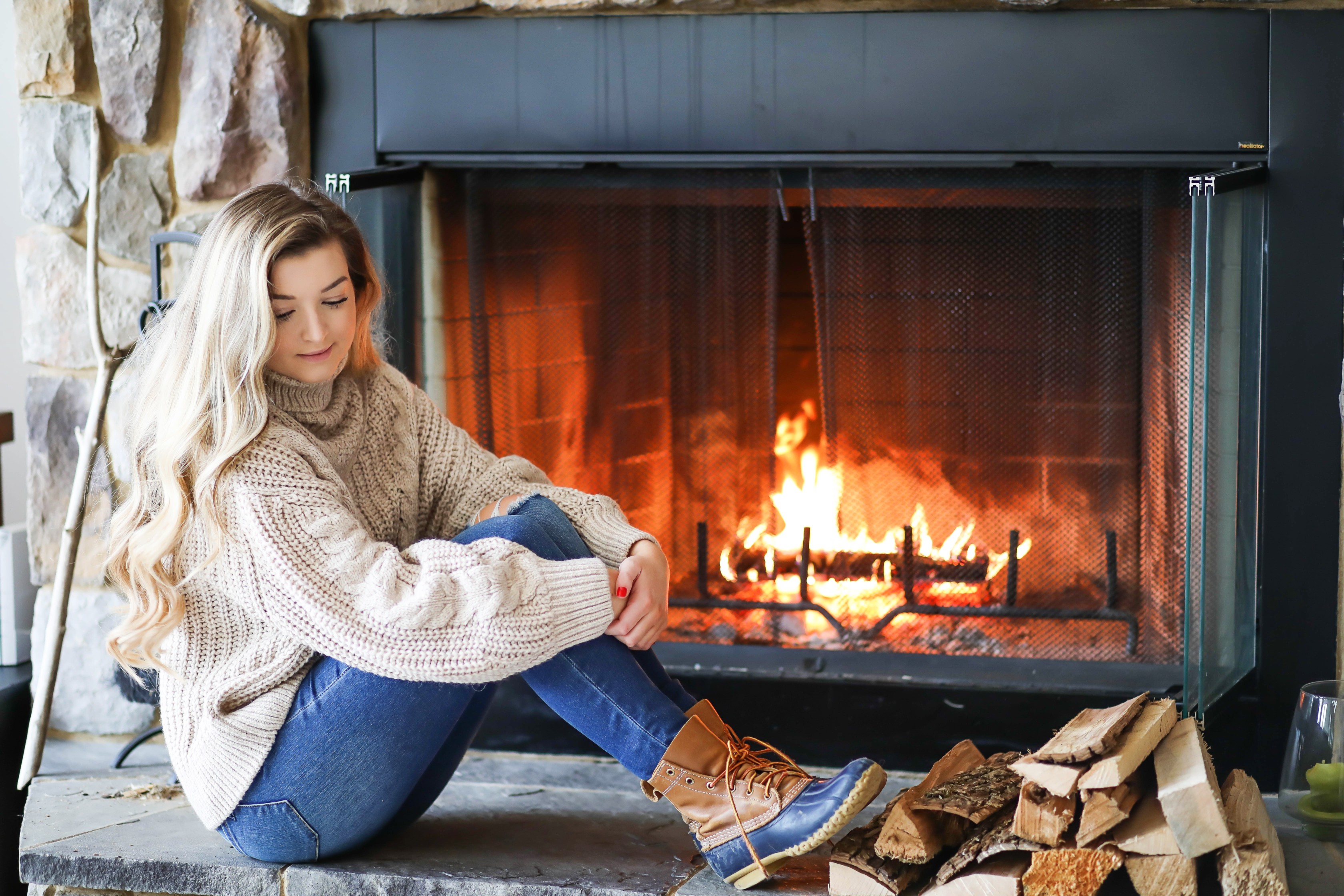 | Cable Knit Sweater (sold out currently, similar linked here and more below) | Denim Jeans (similar) | L.L. Bean Duck Boots |
P.S. This is my first outfit post shot with my new lens! What do you think?! I don't think it's as crisp as my other lens (my other lens is nicer), but I am excited to continue to play around with it! Tomorrow's post is an outdoor post shot with it and you'll really be able to tell a difference in that one because the background is so blurred out!
My 2018 Resolutions
1. Say yes to new opportunities.
2. But also learn to say no when you mean no.
3. Travel.
4. Save money.
5. Have a consistent morning routine that starts your day off right and work on my current consistent night routine that gets me ready for bed.
6. Only eat dairy on the weekends and try to only eat plant based/stick to calorie goals on the week days.
7. Do something active every day.
8. Get on a normal sleeping schedule on the week nights.
9. Go to networking events and say yes to local opportunities. Be better at connecting with other bloggers.
10. Post a video weekly.
11. Work at my desk instead of the couch or in bed.
12. Get better at being ahead on blog posts.
13. Learn to push myself.
14. Keep growing  personally, emotionally, and in my passions.
15. Read these goals daily.
To remember my goals this year I decided to make a little printout of all my resolutions! I purchased this frame you see below and I am going to read all of my resolutions every morning to remind myself to be my best me and work towards my goals. In 2017, I would make my "daily goal" an all day event on my Apple calendar so that I would see it every time I checked my calendar (which is a lot during the day). Having a reminder of my goal really helped me be the best me! I want to continue that in 2018 with specific goals, but I think reading all of them every morning will help too!
I put an example below of what I am talking about. I decided to blur out my goals because some of them are sort of personal. Let me know if you decide to do something like this too!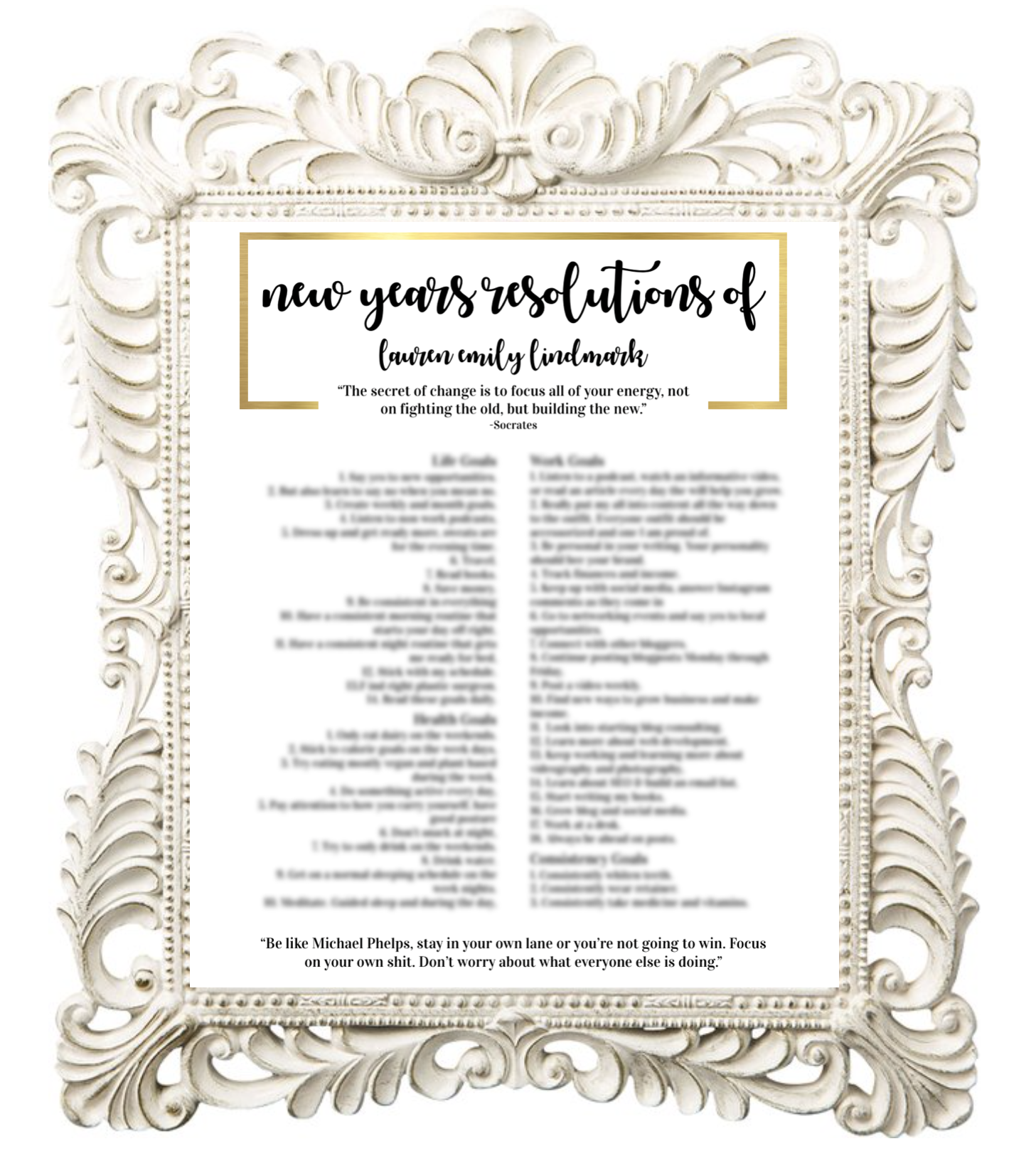 Happy 2018! Let's make this our best year yet!
Lauren Emily Lindmark
Copyright © 2018 dailydoseofcharm.com