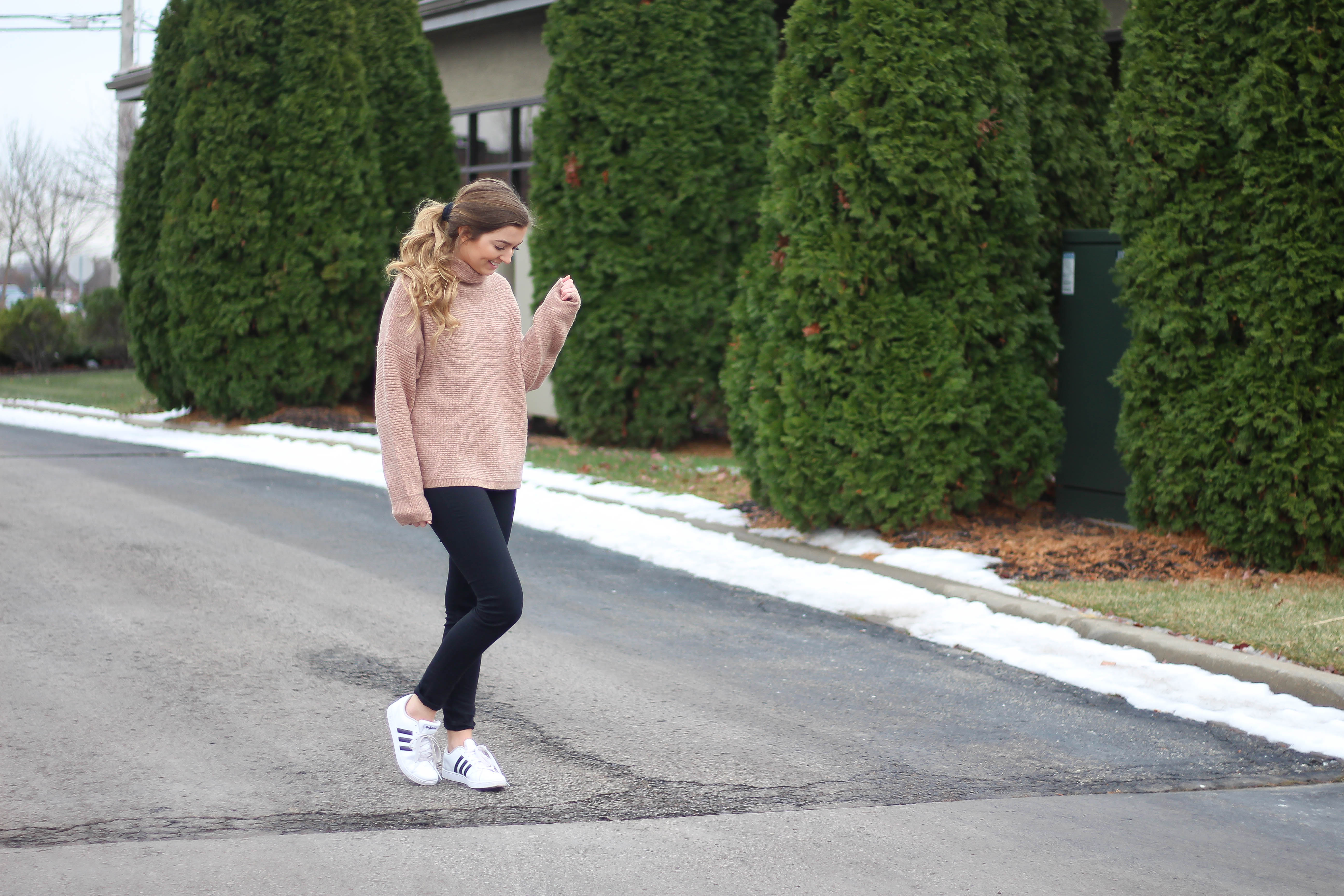 She Wears High Heels, I Wear Sneakers | OOTD + My New Year's Resolutions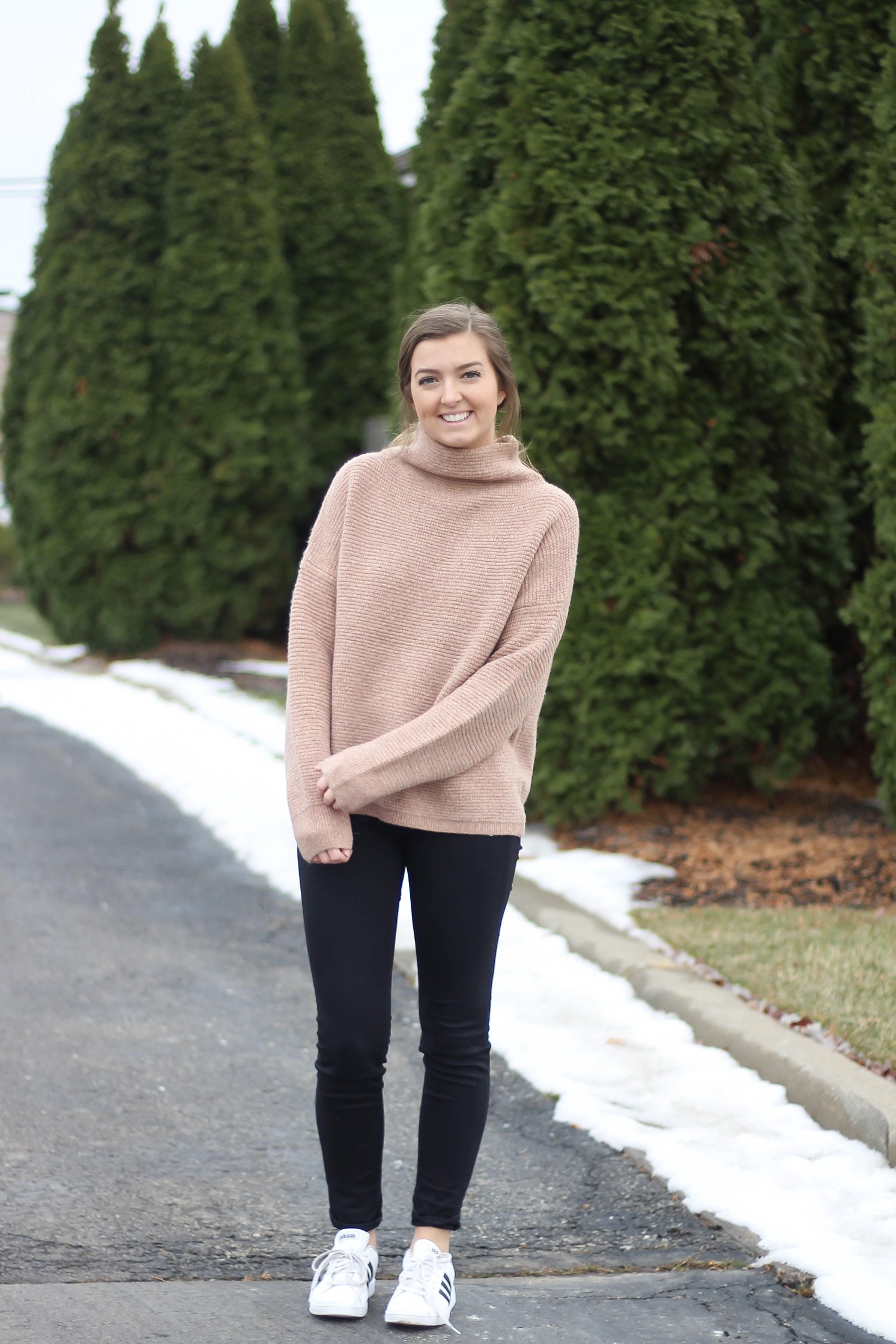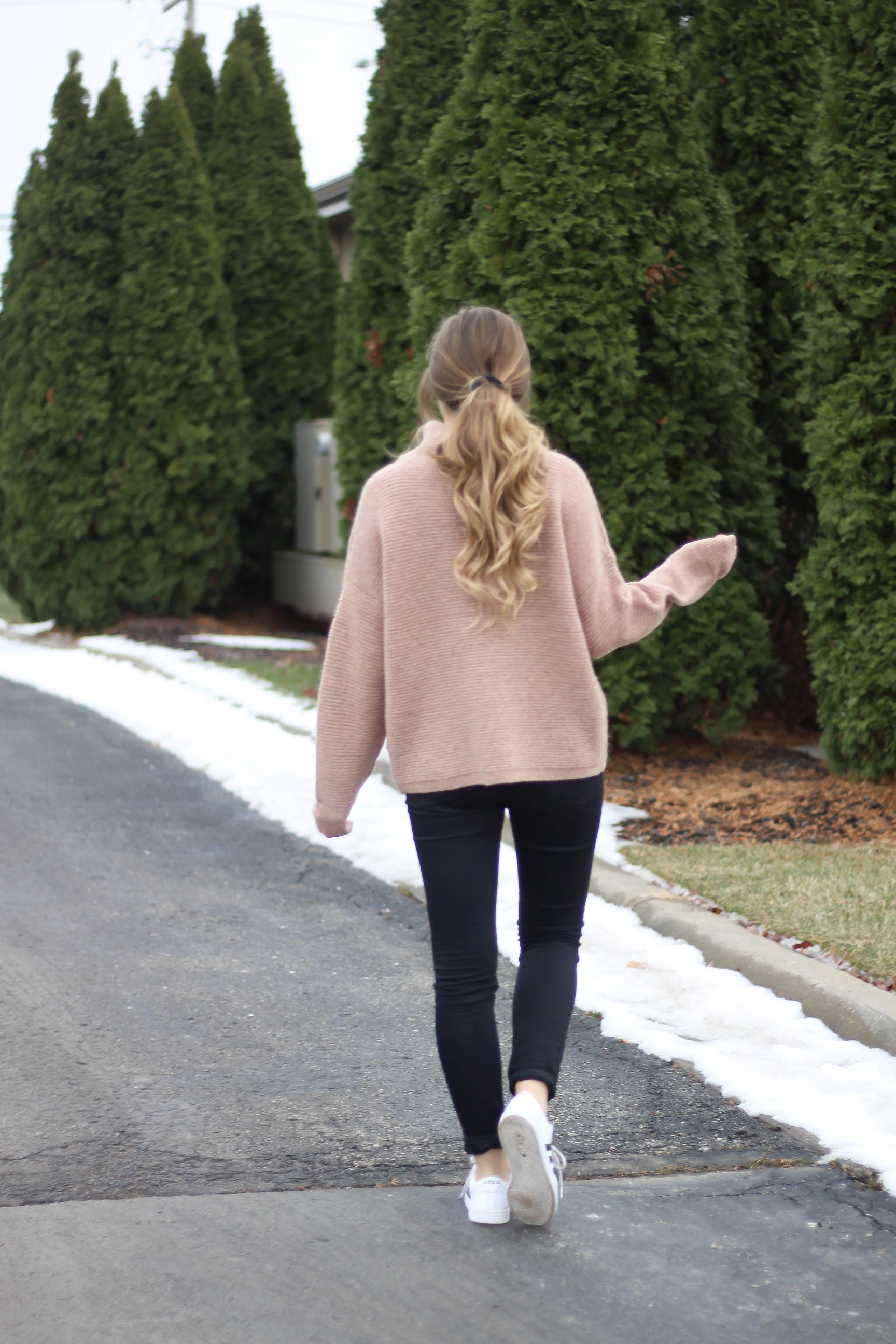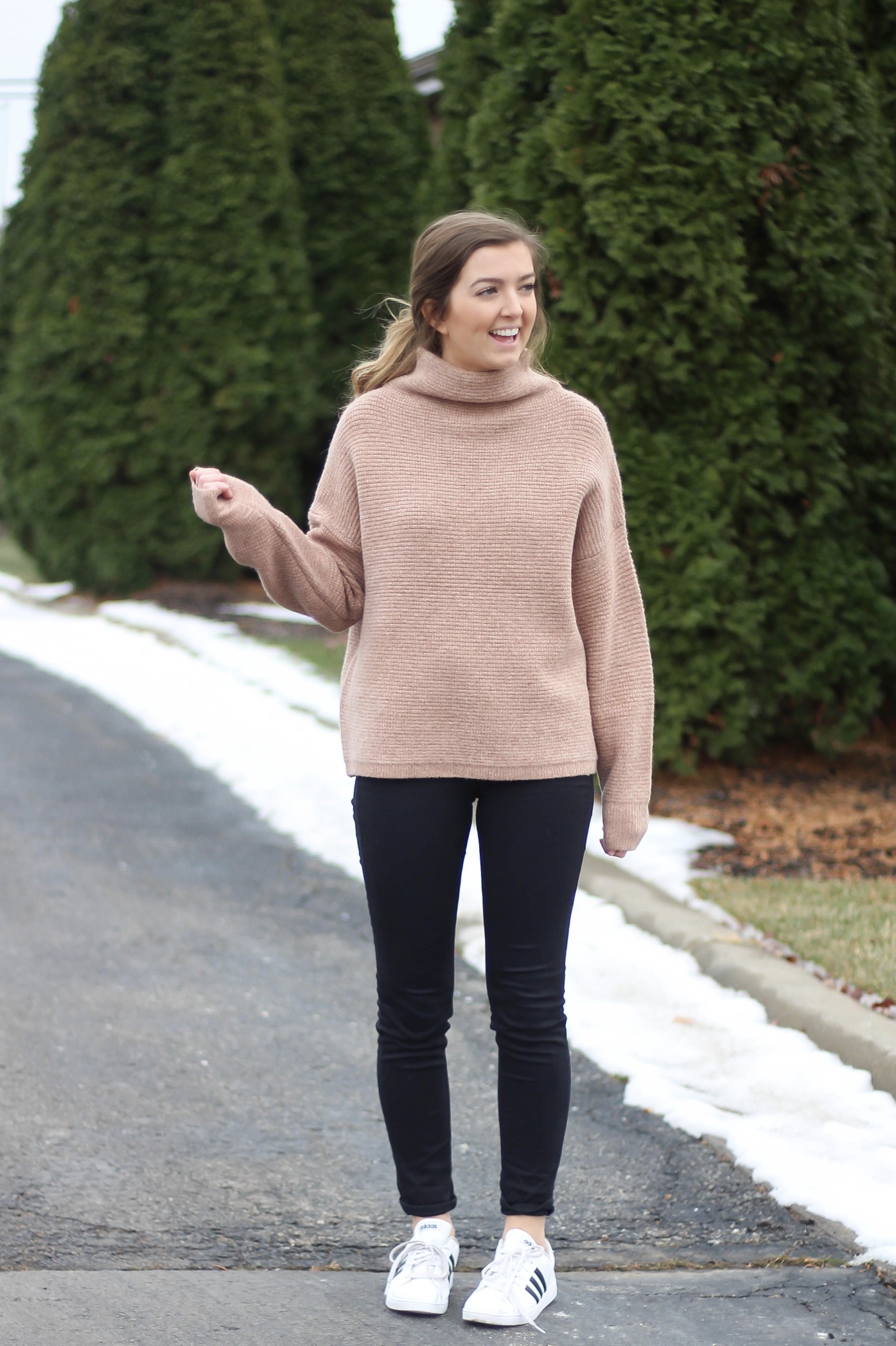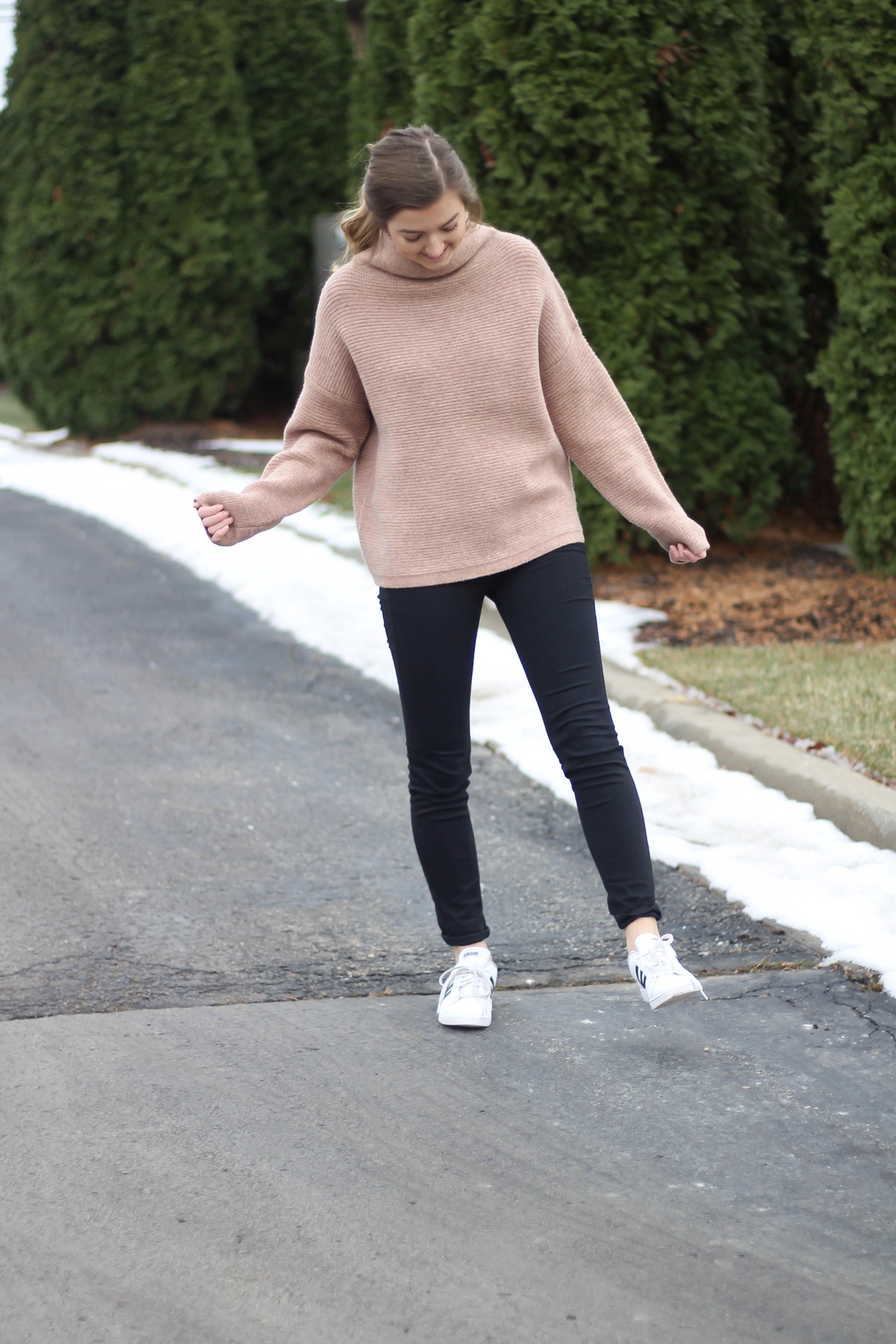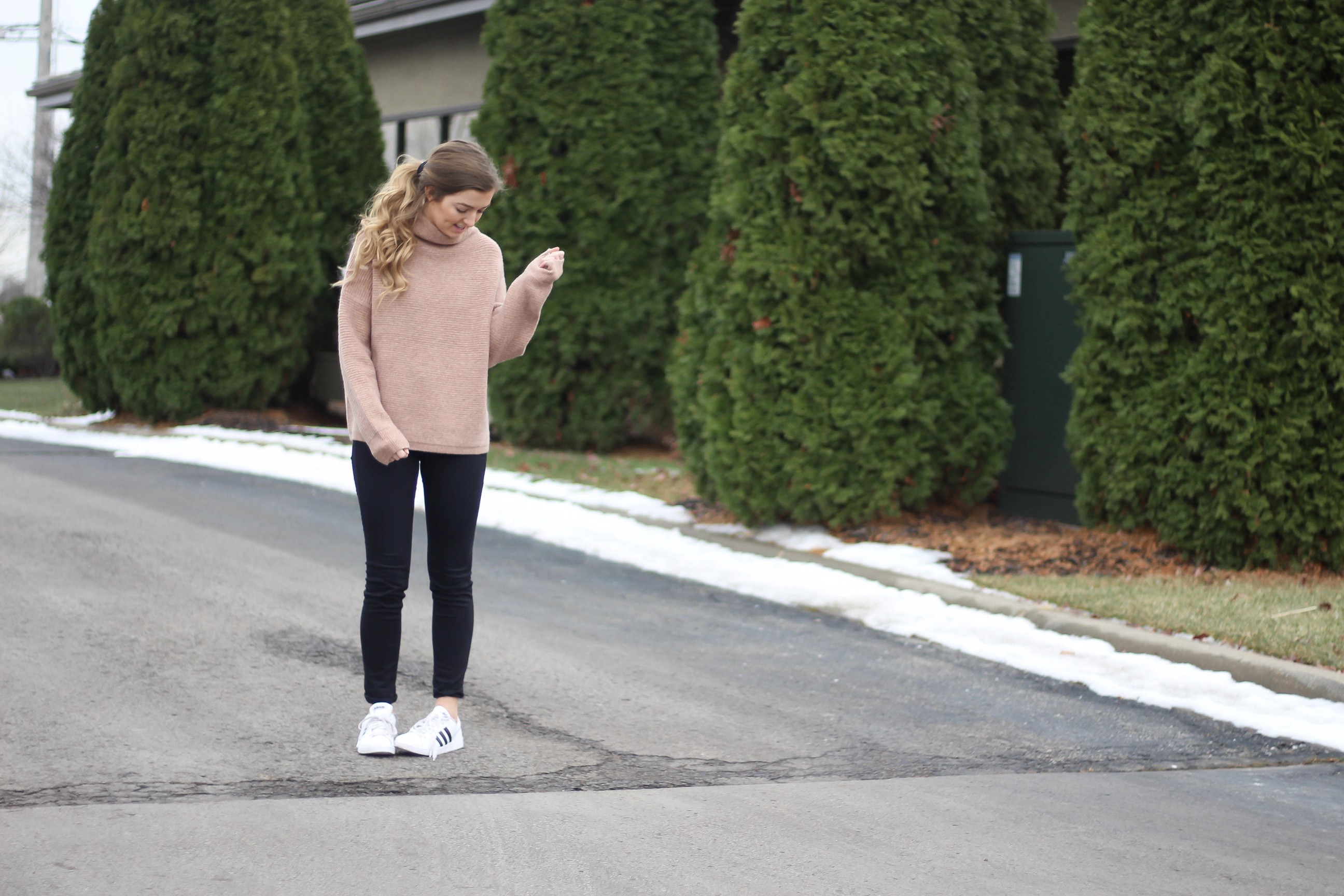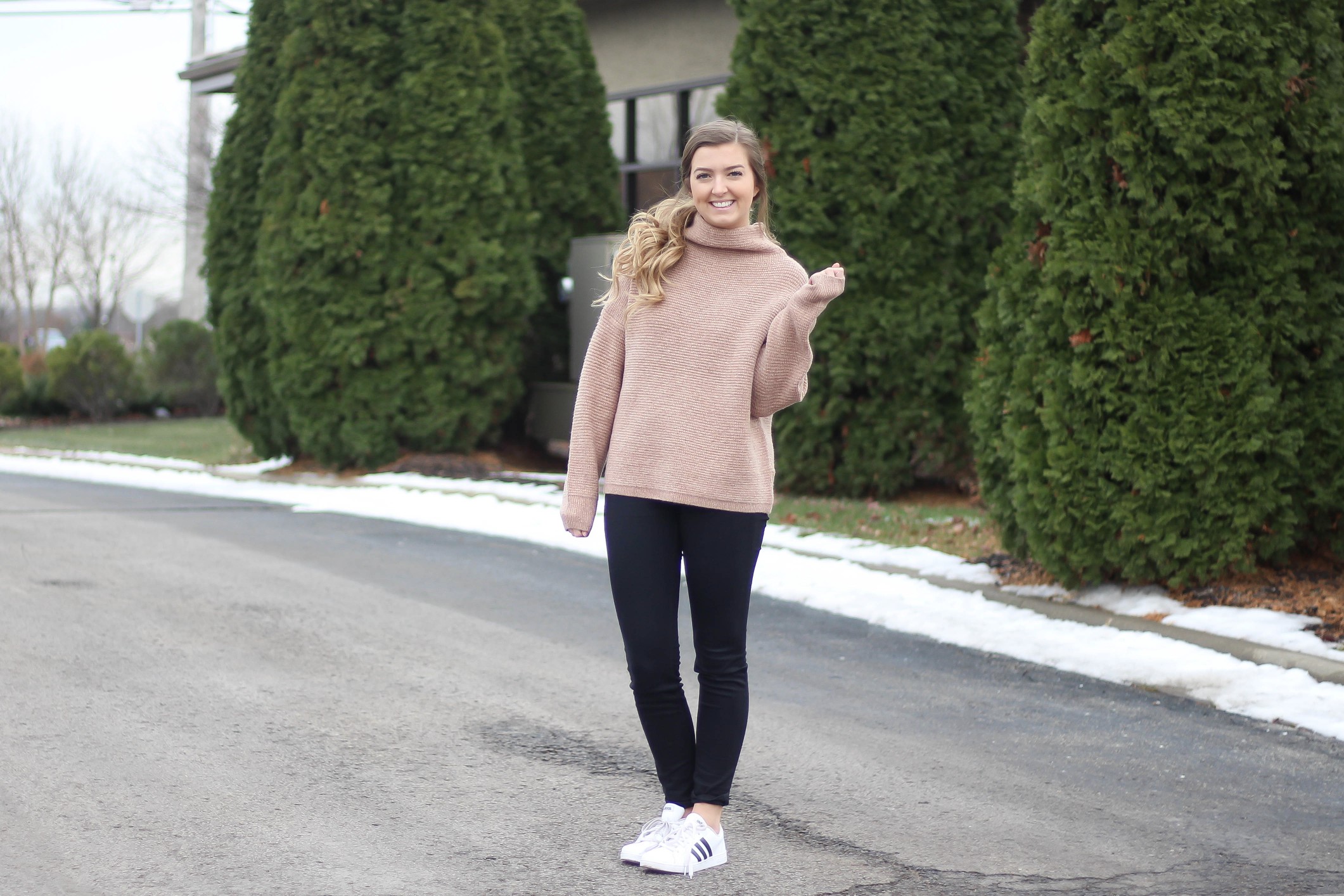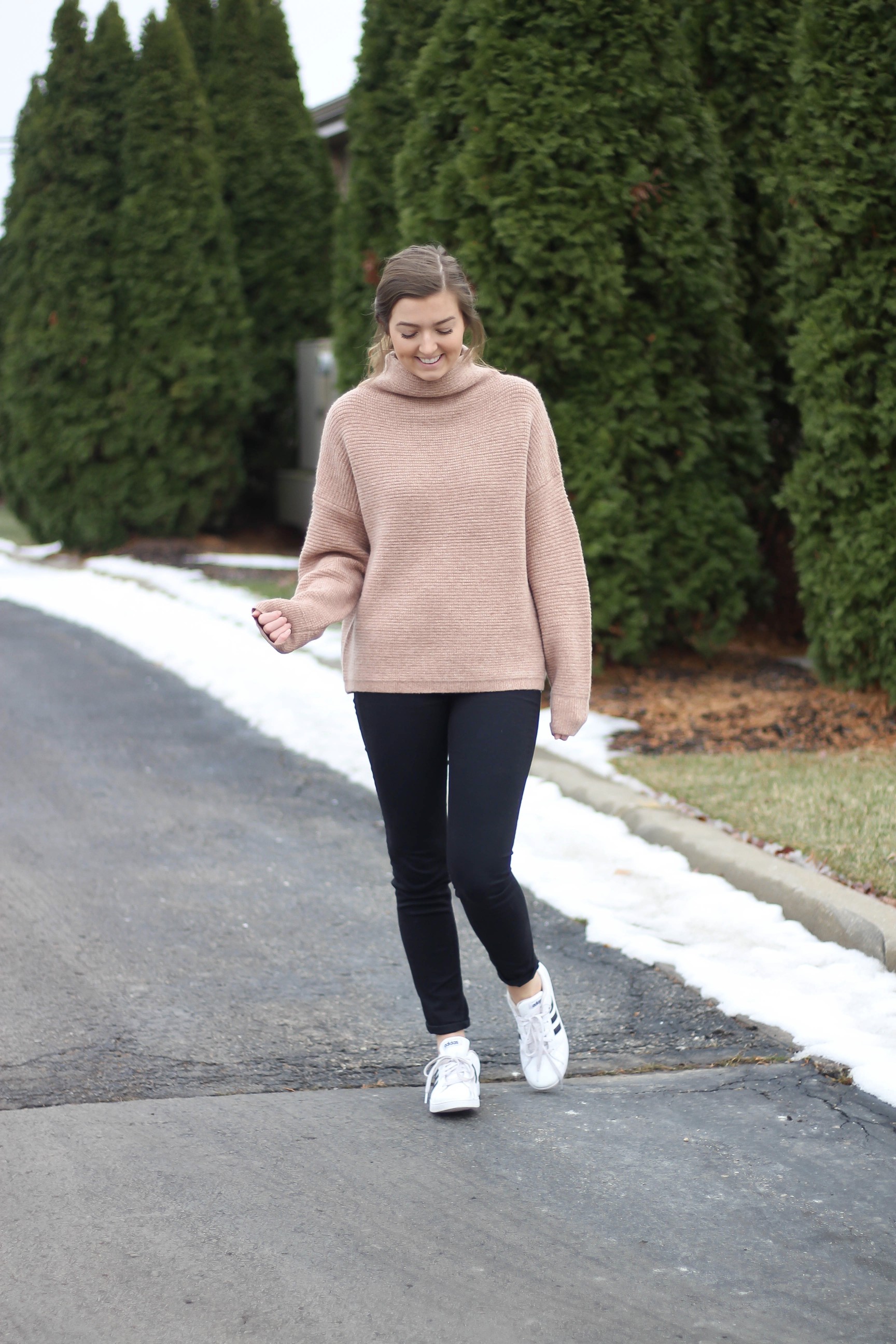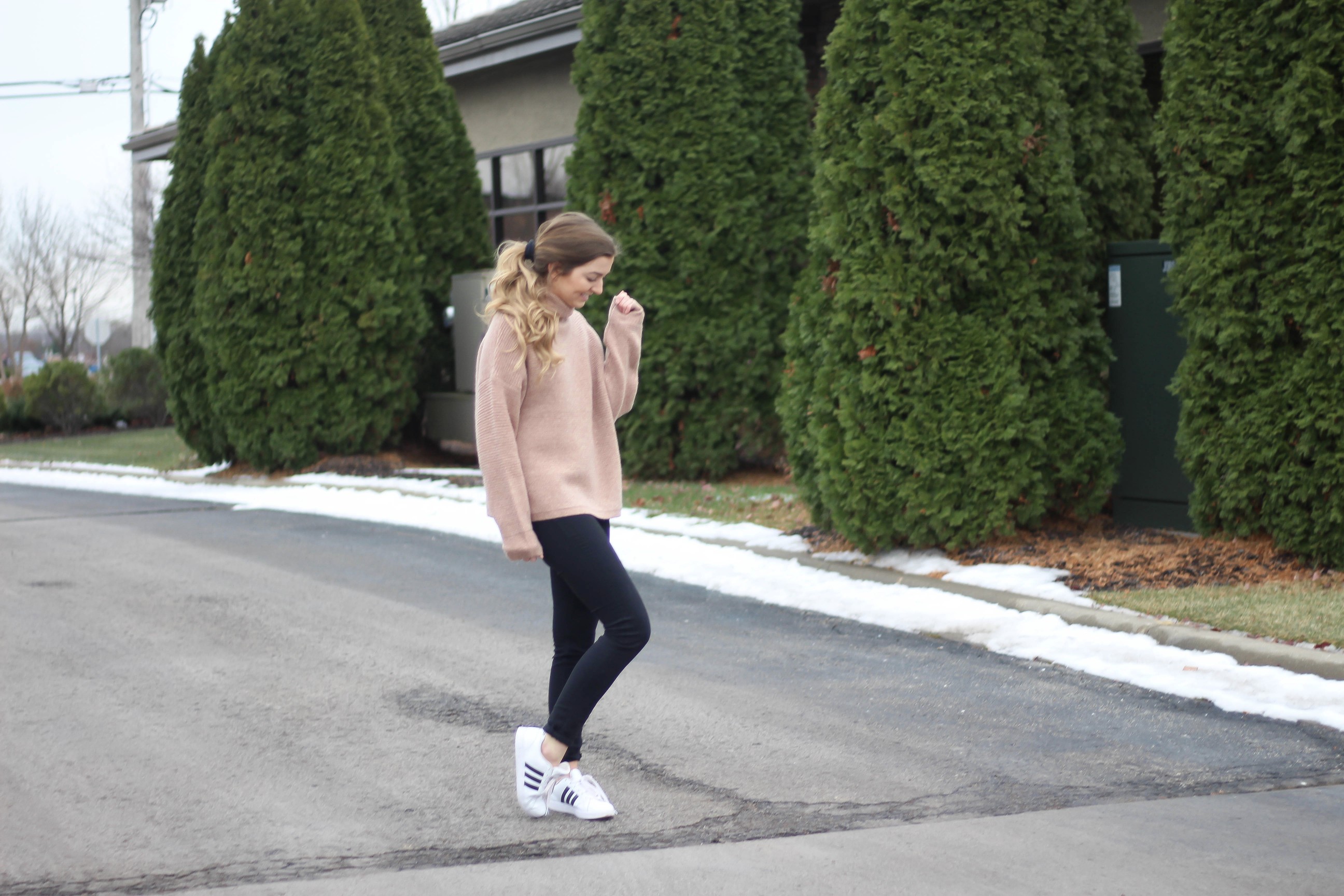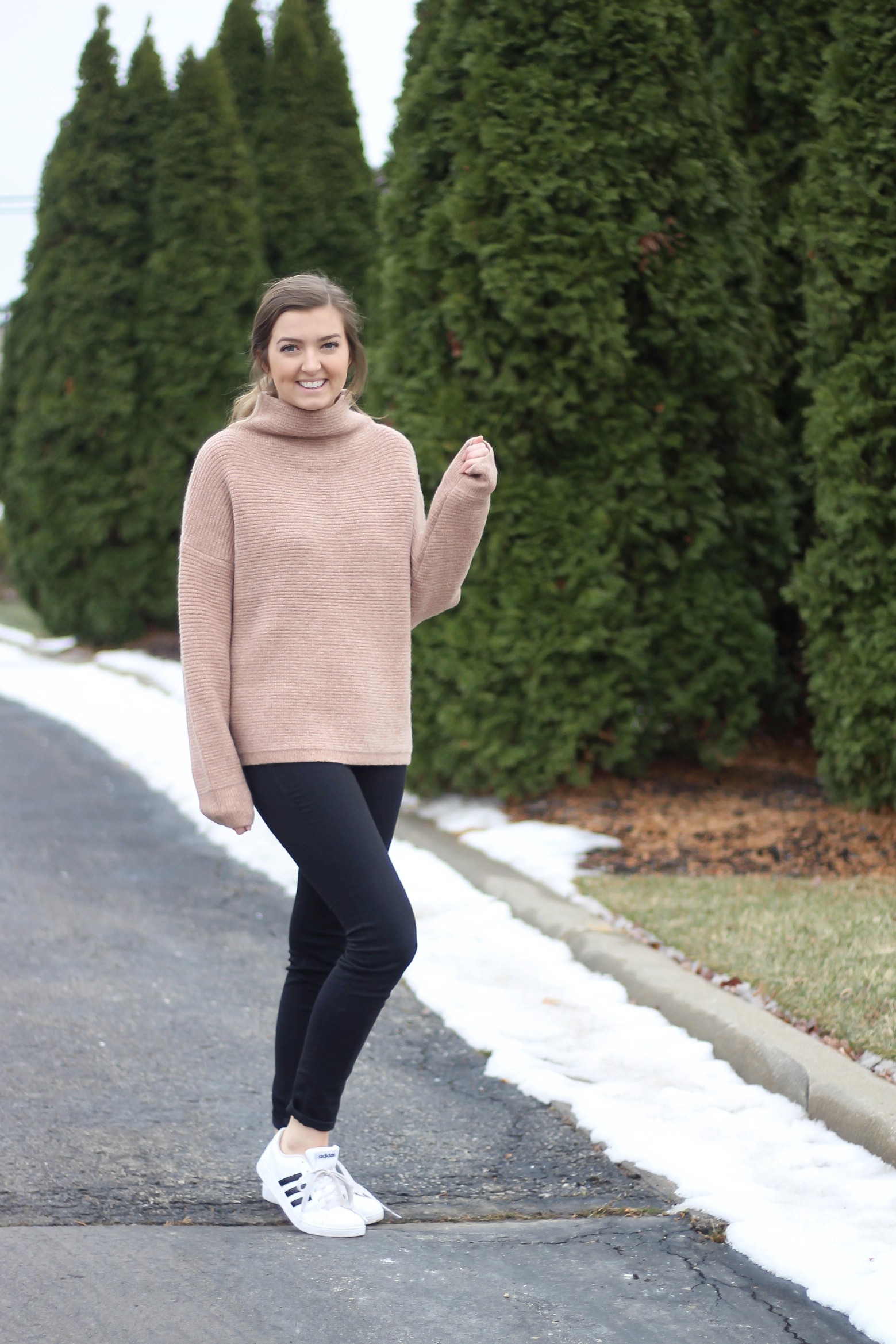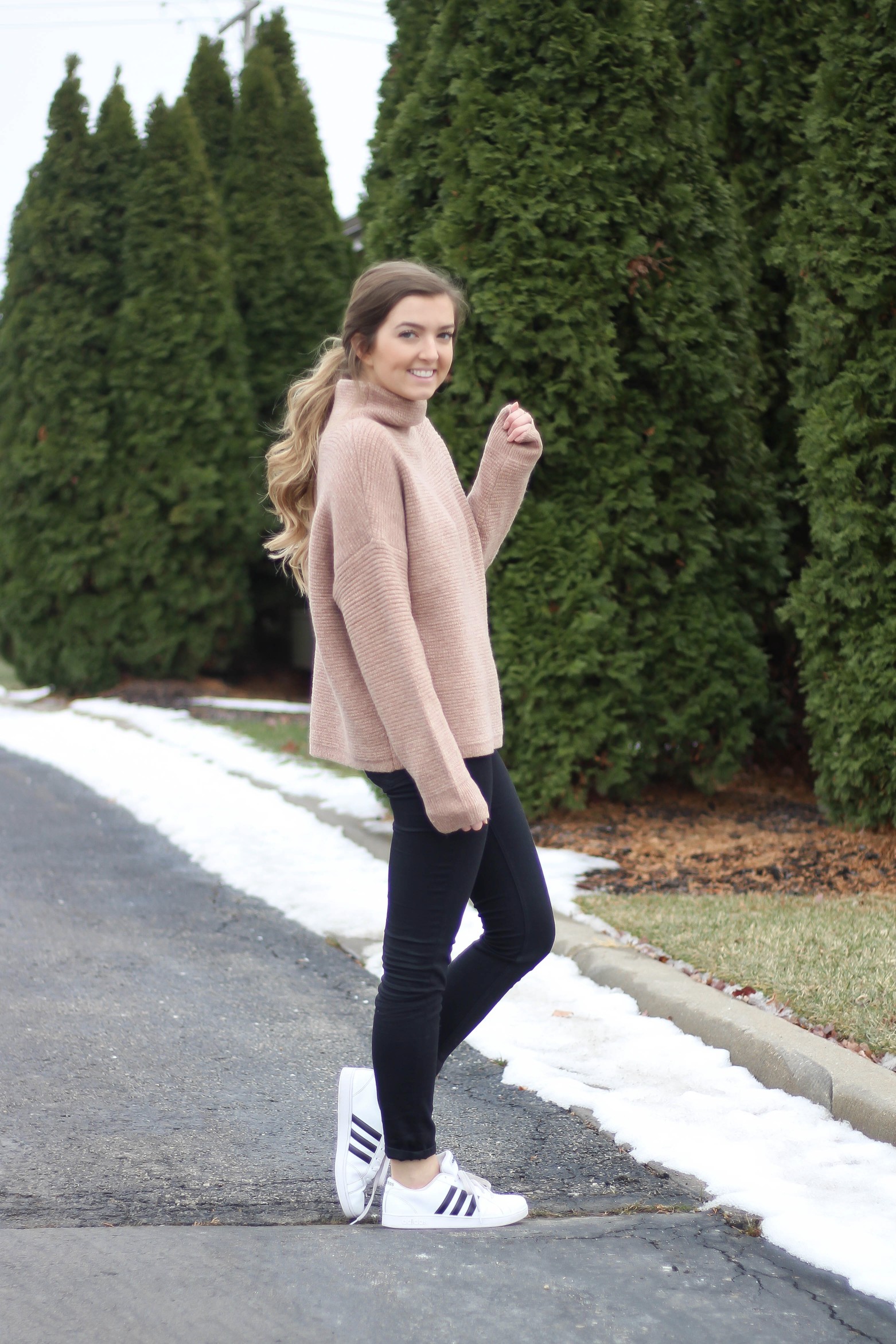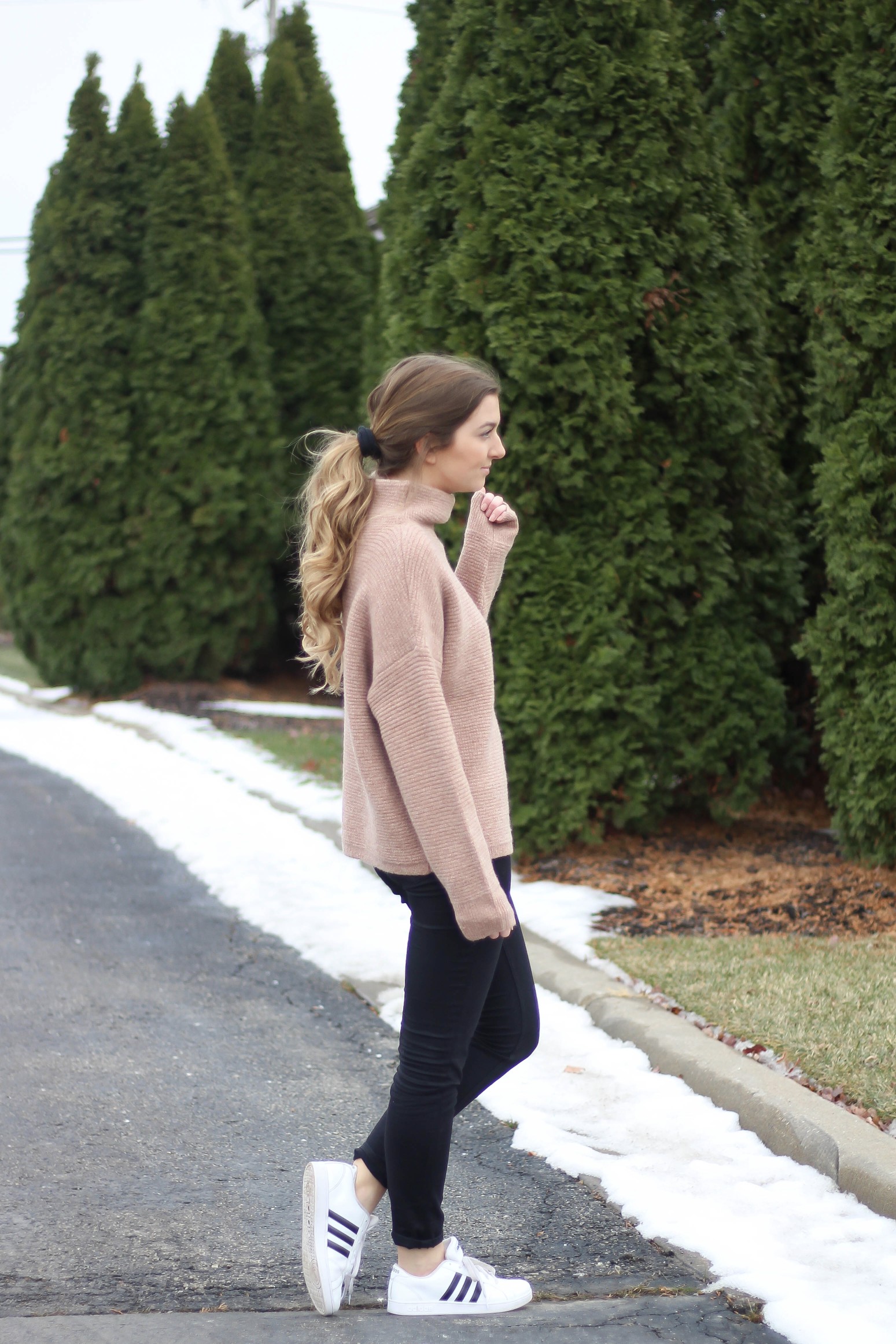 Happy New Year loves! I can't believe how fast 2016 went by. I have grown so much as a person in the last year. I think the most important thing I learned in the 2016 was you do not have to take the path that everyone else takes. Growing up I always had a plan for myself, I thought I needed to do A, B, and C to be happy. This last year I took a few leaps of faith and, in the process, I learned so much about myself and who I want to be. I hope I can continue to do what is best for me in 2017 and grow even more as a person.
My Resolutions this year are:
1. Step out of my comfort zone, don't take the path that everyone else takes.
2. Travel.
3. Post blogposts 5 times a week.
4. Stop eating ANY dairy exempt special occasions (I'm lactose intolerant and so bad at sticking to it).
5. Try to eat vegan/plant based during the week days.
6. Learn French.
7. Read every day.
8. Start writing my book (can't wait to share this with you all).
9. Stick to a good editorial calendar (be ahead of the game).
10. Post more about makeup and hair.
11. Learn about HTML and web building (take classes).
12. Take photography classes.
13. Take videography classes.
14. Workout for health reasons.
15. Save money.
16. Grow my social media, blog, and Youtube.
One of the best parts of having a blog is being able to look back at what I have accomplished and how I have grown. The last two years I posted New Year's resolutions posts (read 2015 and 2016). It's funny even looking at how much my blog quality has changed. I can't wait to see where I am next year!
Now onto this outfit. This sweater is THE BEST sweater ever. Seriously. I think it is my favorite one I own. It's thick, comfy, and the cutest color. I decided to pair it with some jeggings and my favorite sneakers. I also decided to throw my hair up in a pony, a lot of times on my blog I just wear my hair down and curled. I want to do more hair blogposts in 2017 because I always wear fun braids when I'm not blogging that I want to incorporate more!
I hope you all have a blessed, adventurous, happy, and healthy New Year! I love you all so much, thank you for following along on this journey. I have so many exciting things I can't wait to share with you this year!
xoxo,
Lauren Emily Lindmark
Copyright © 2016 dailydoseofcharm.com