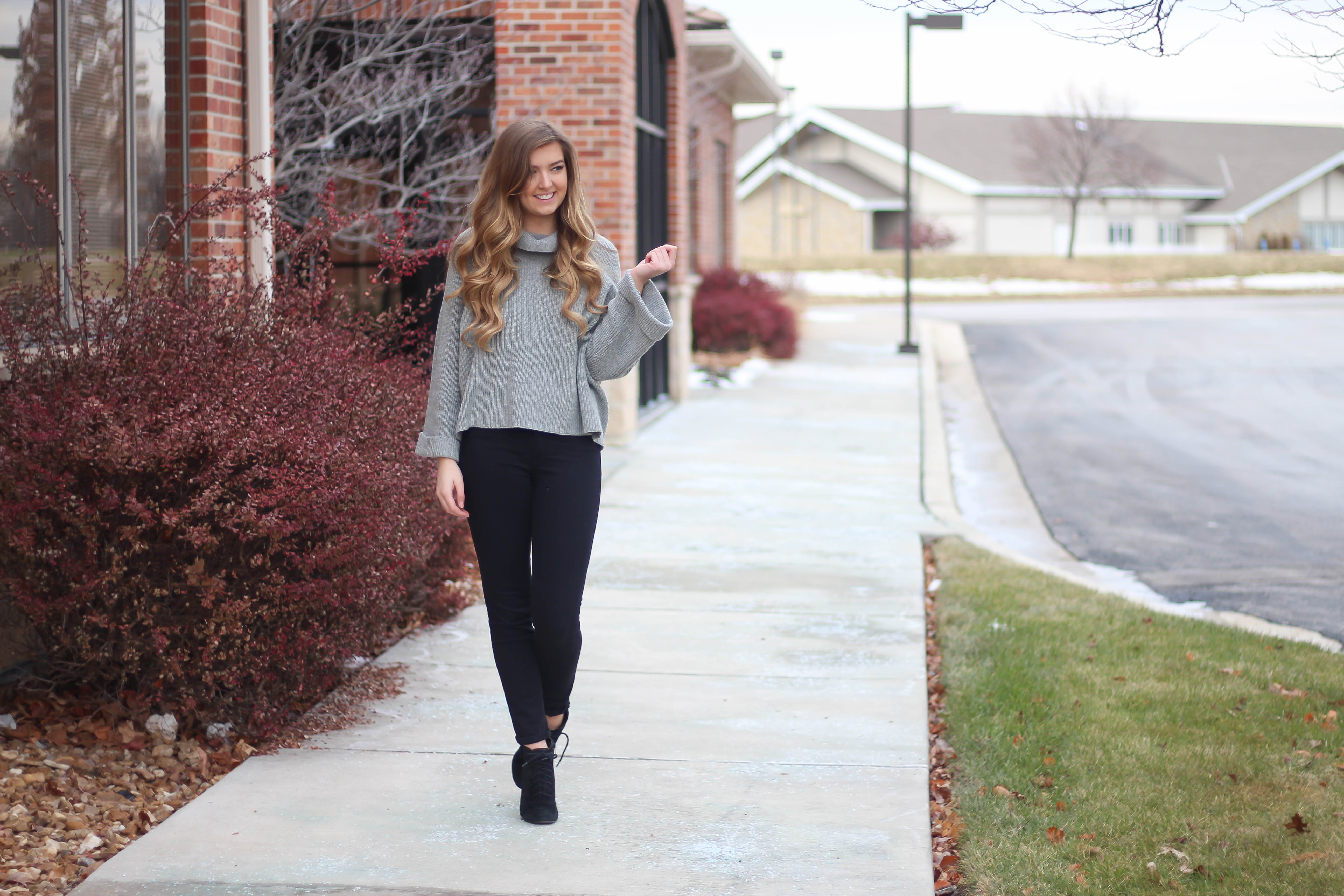 Poncho Sleeve Sweater | OOTD + I Bought a Planner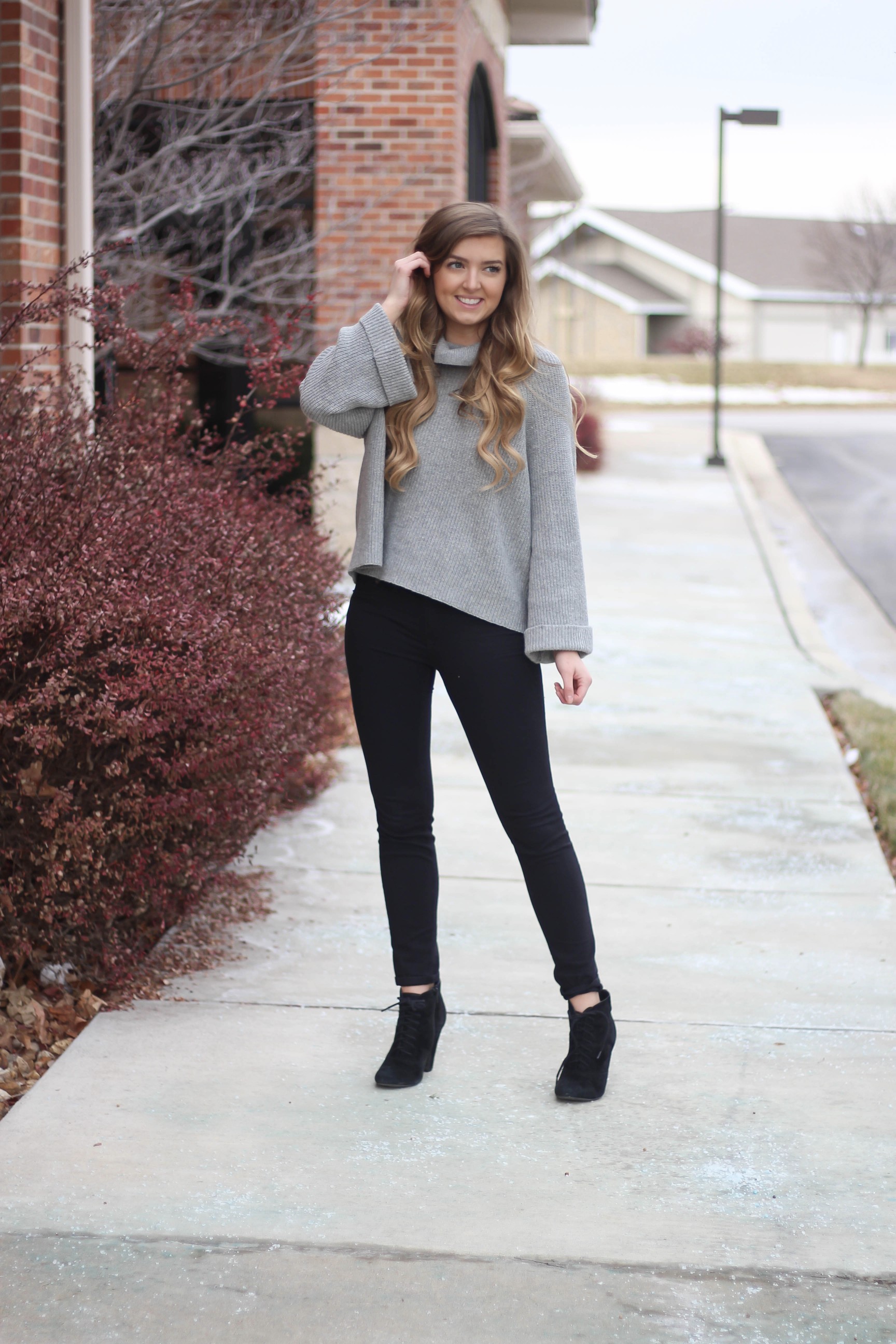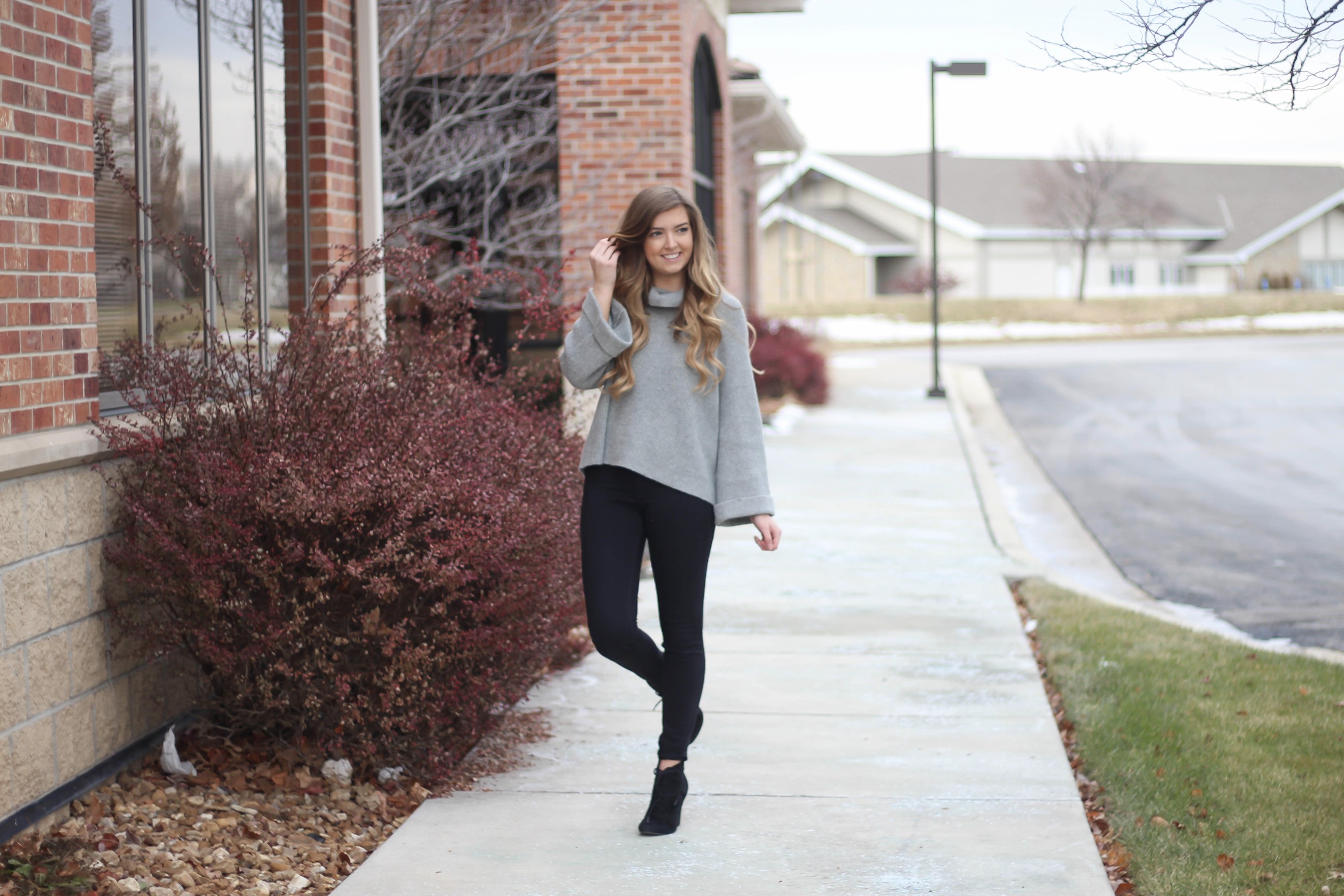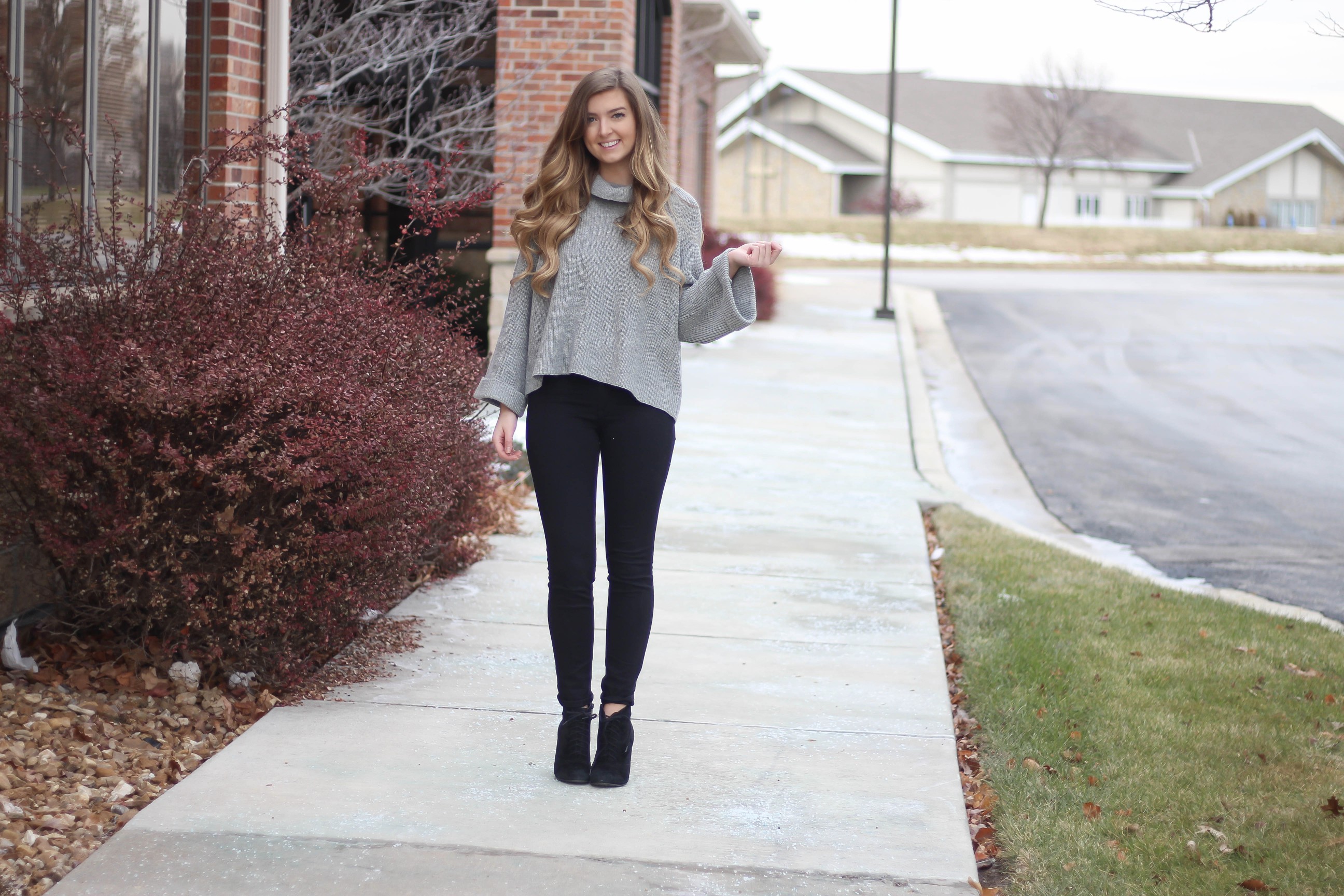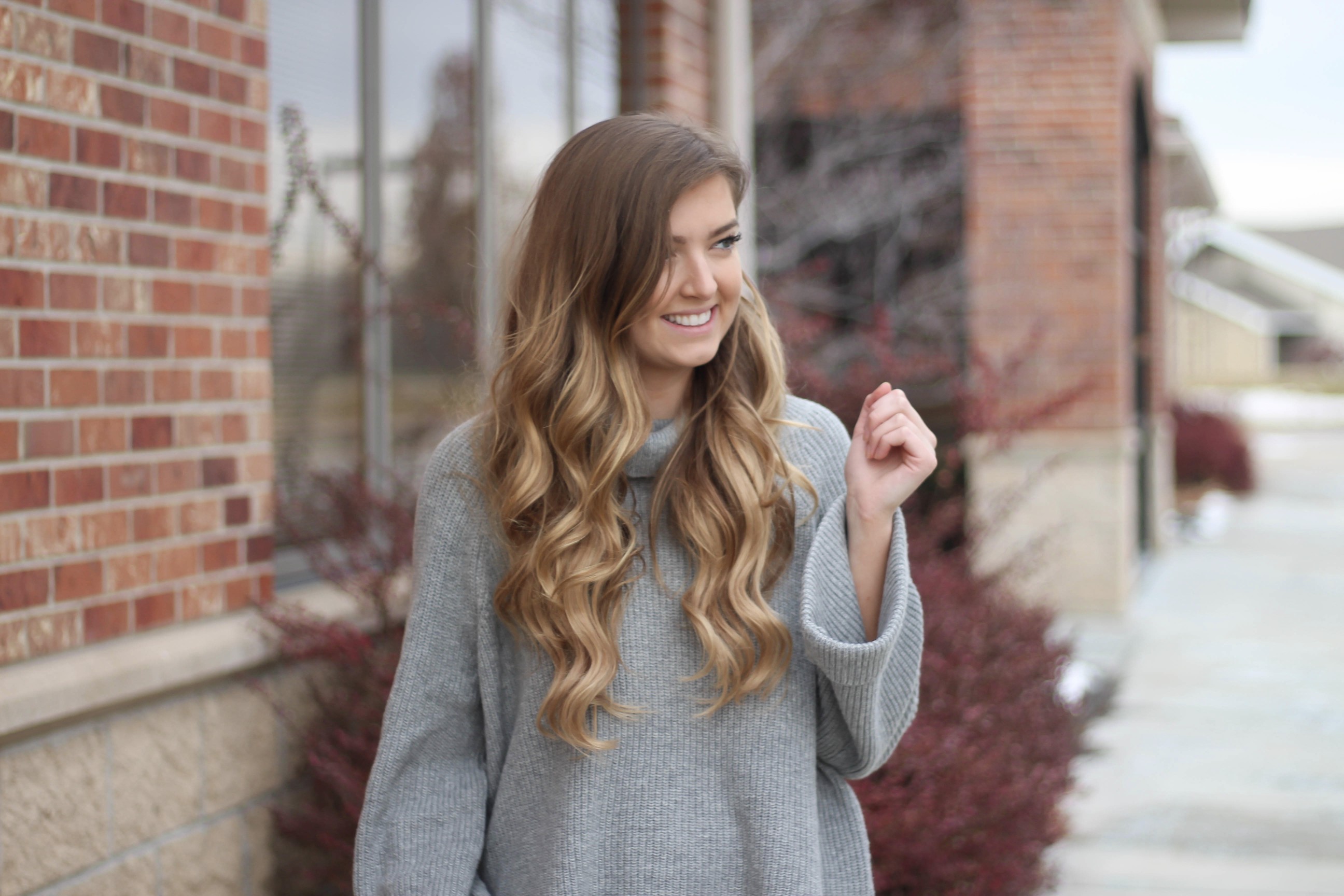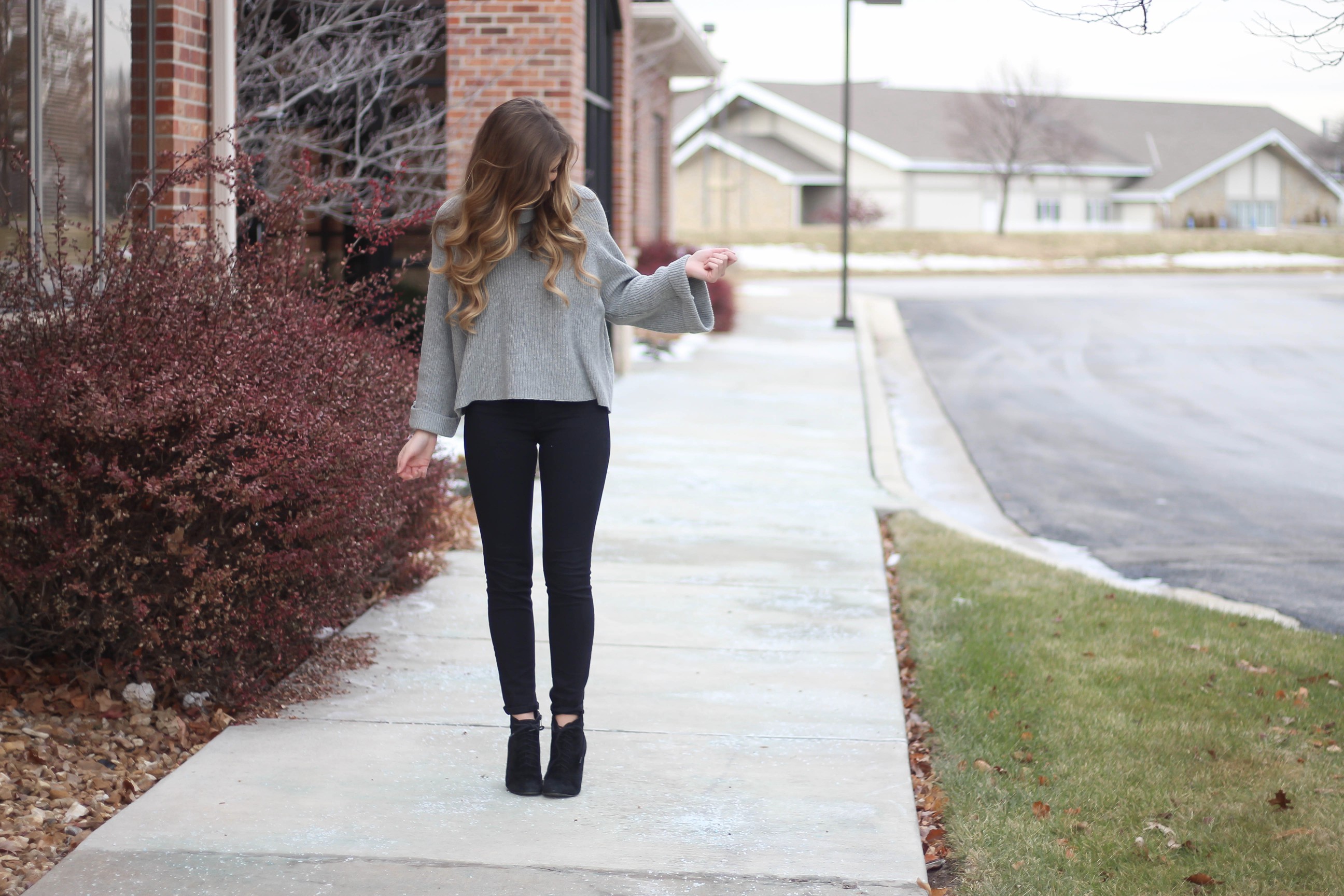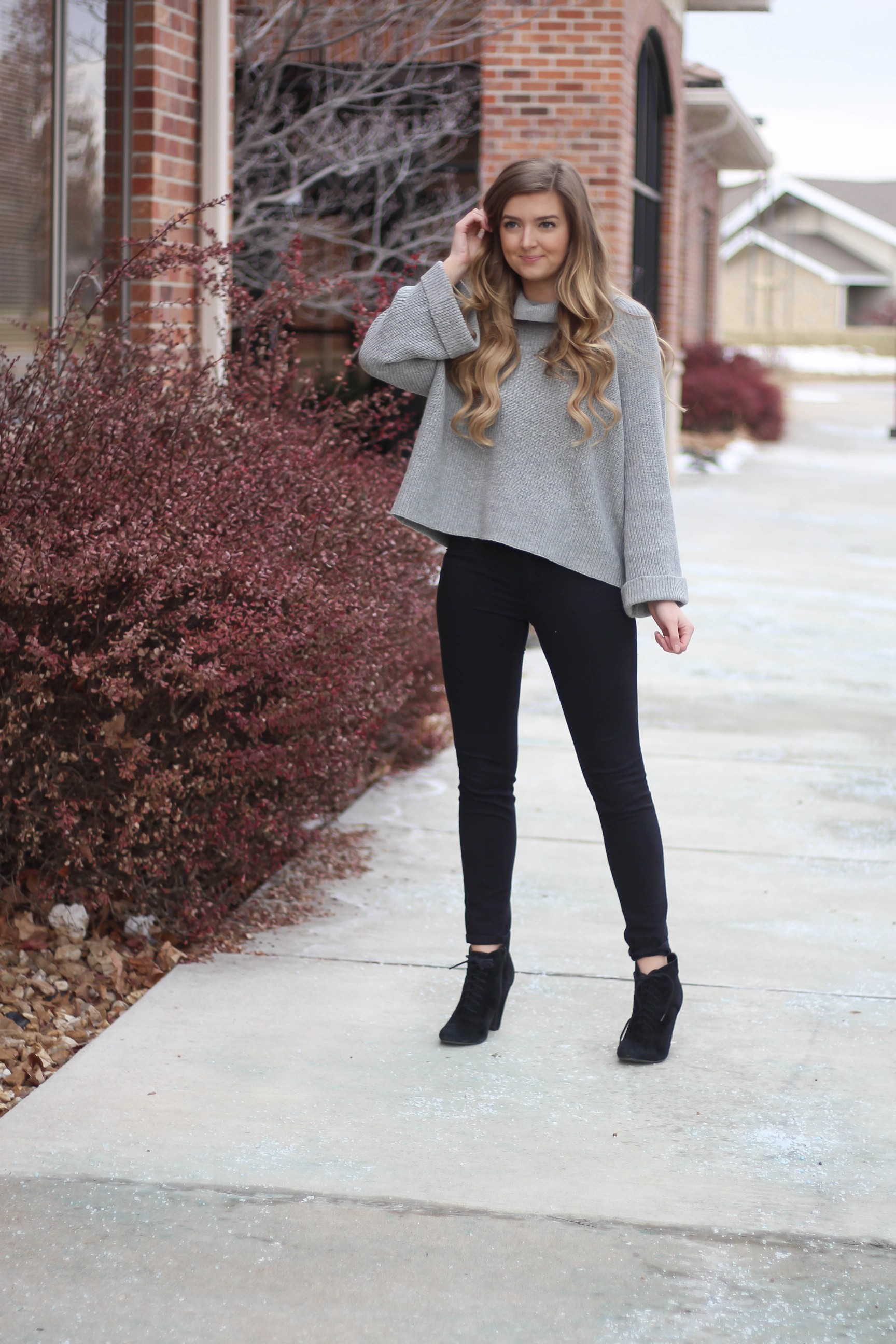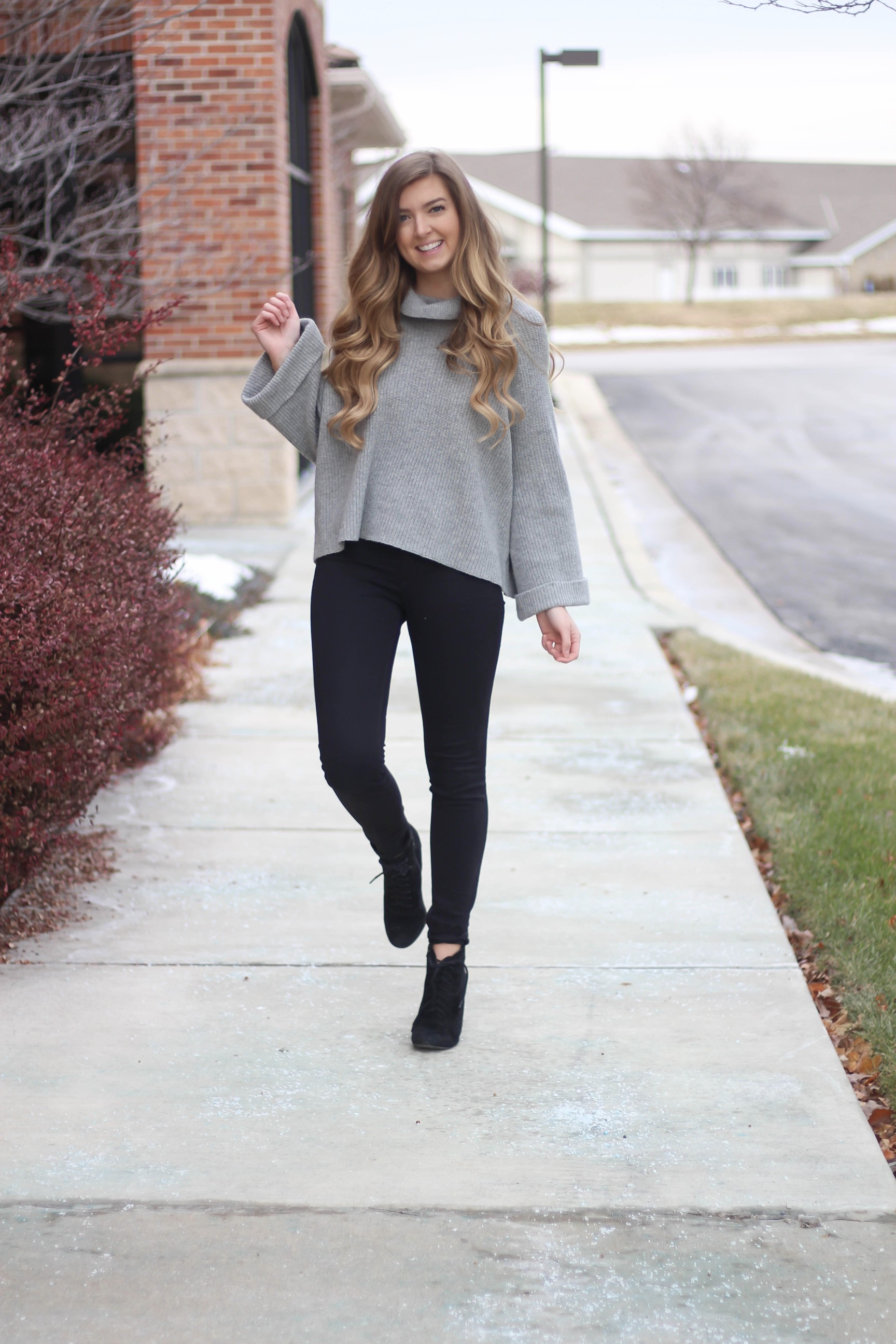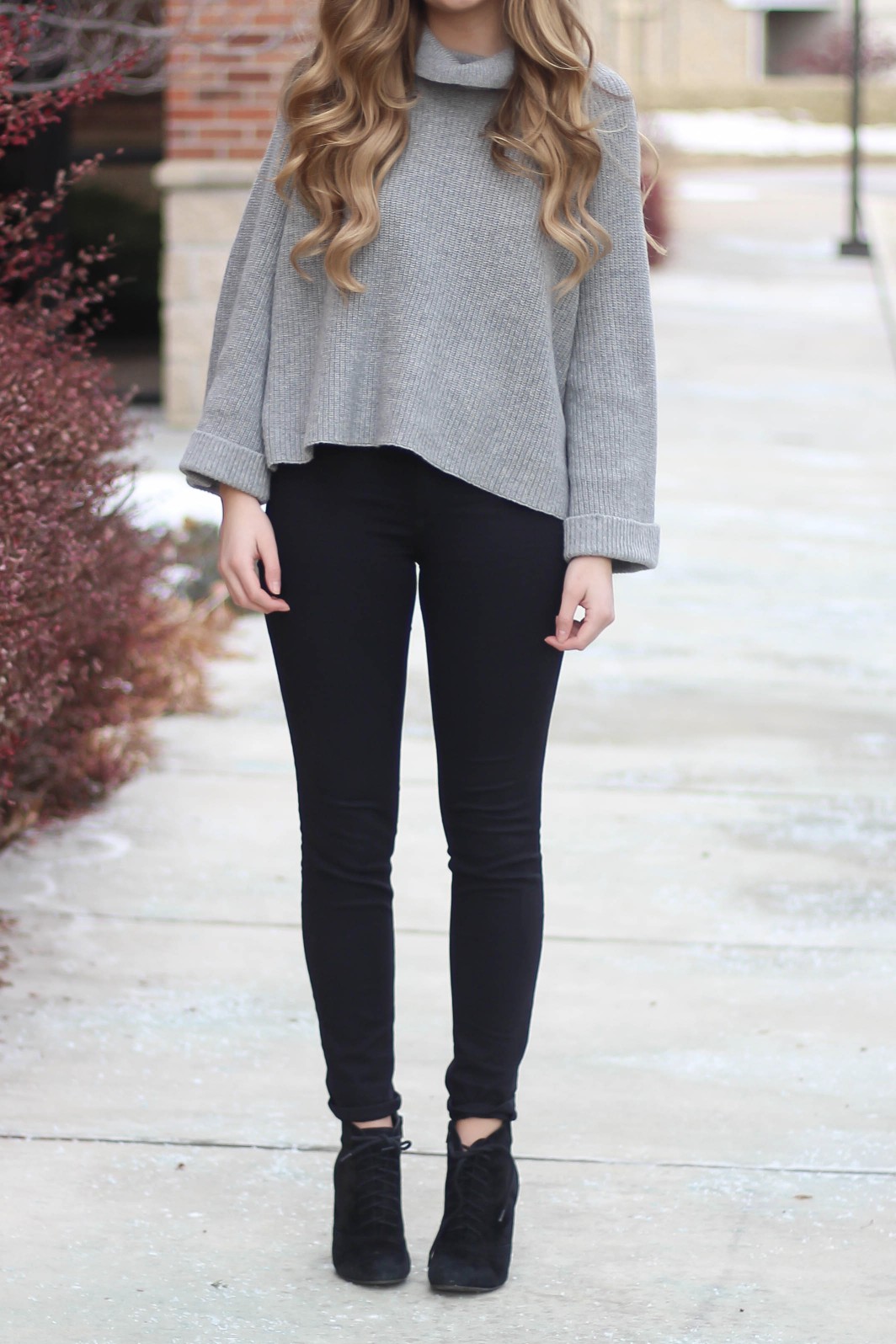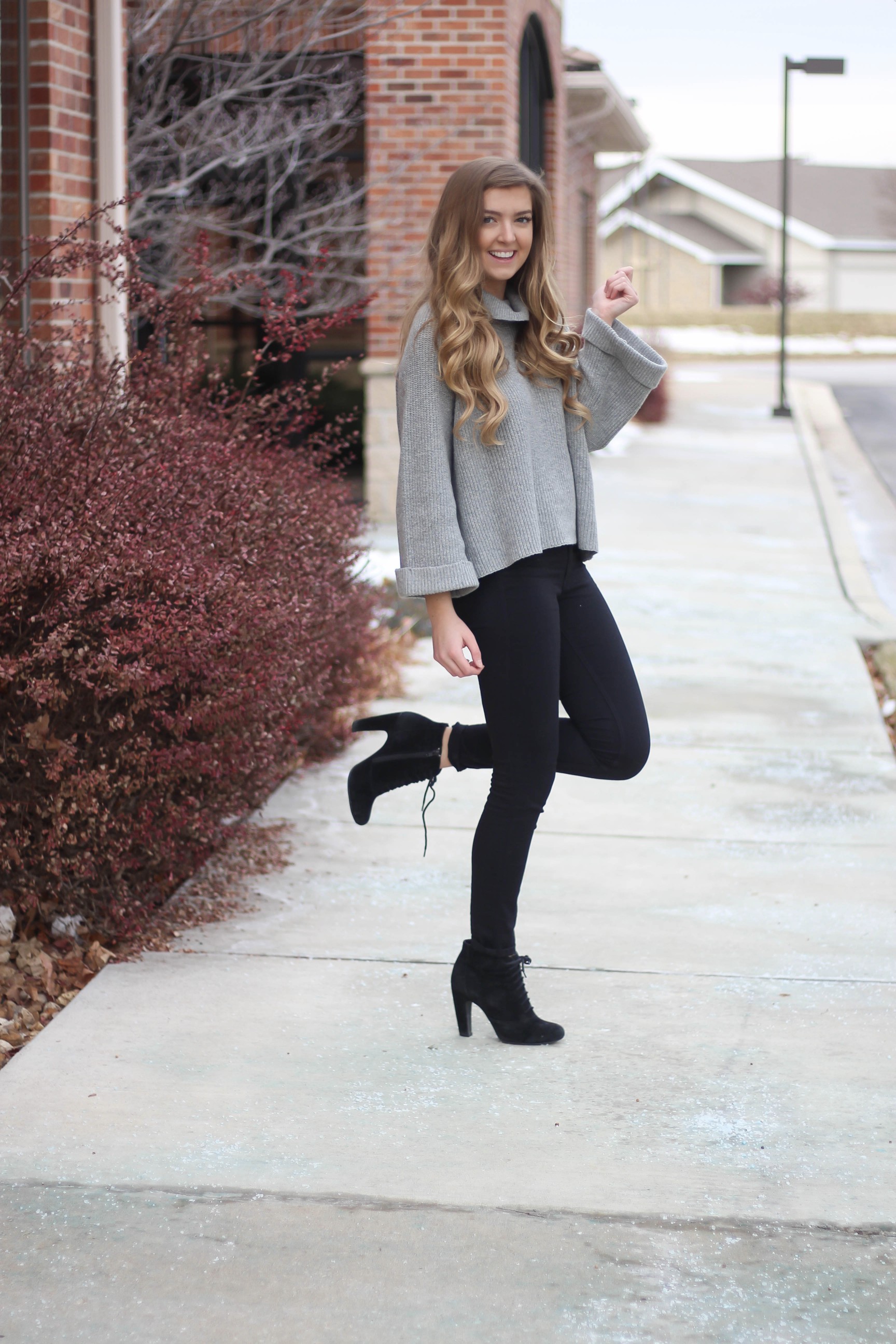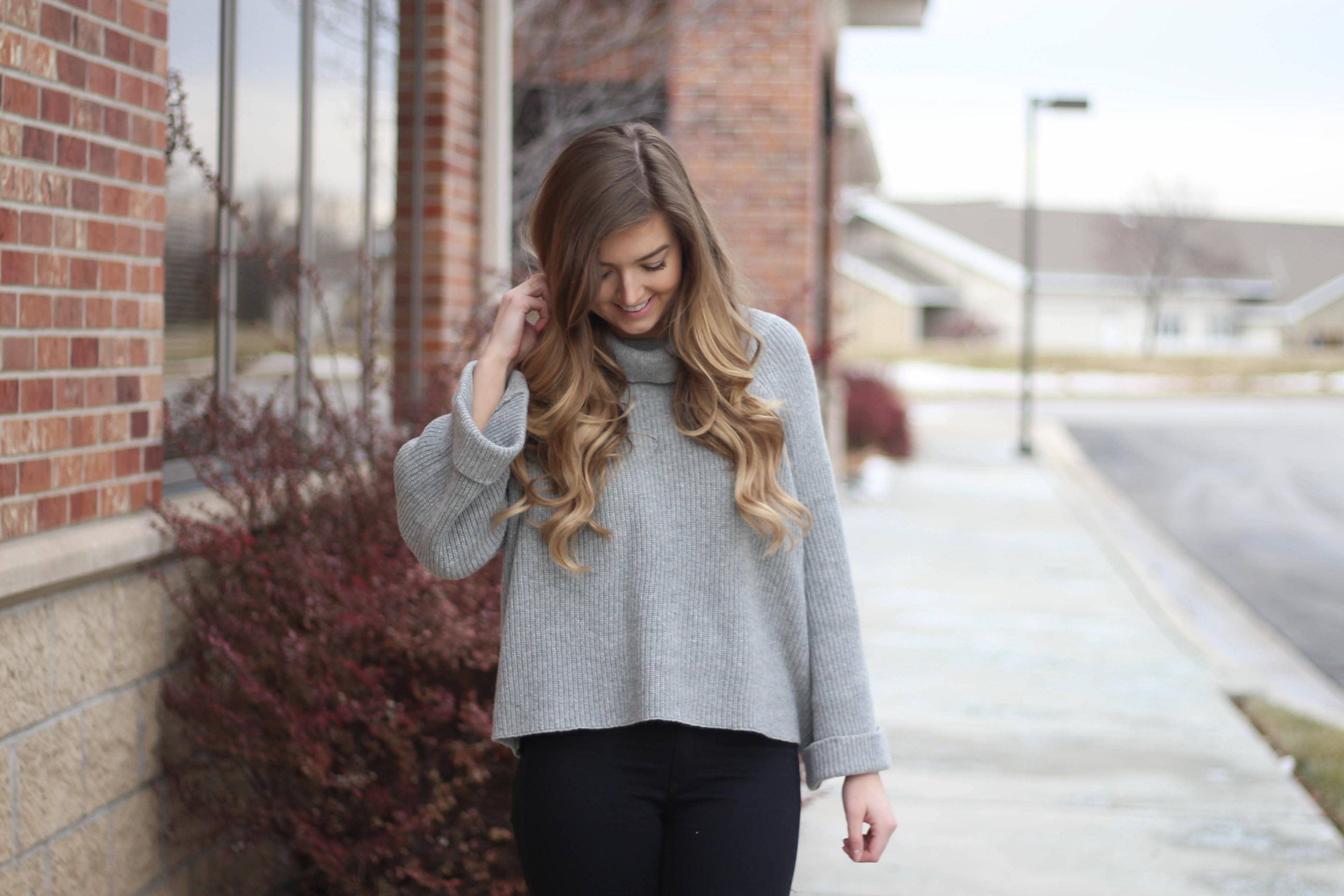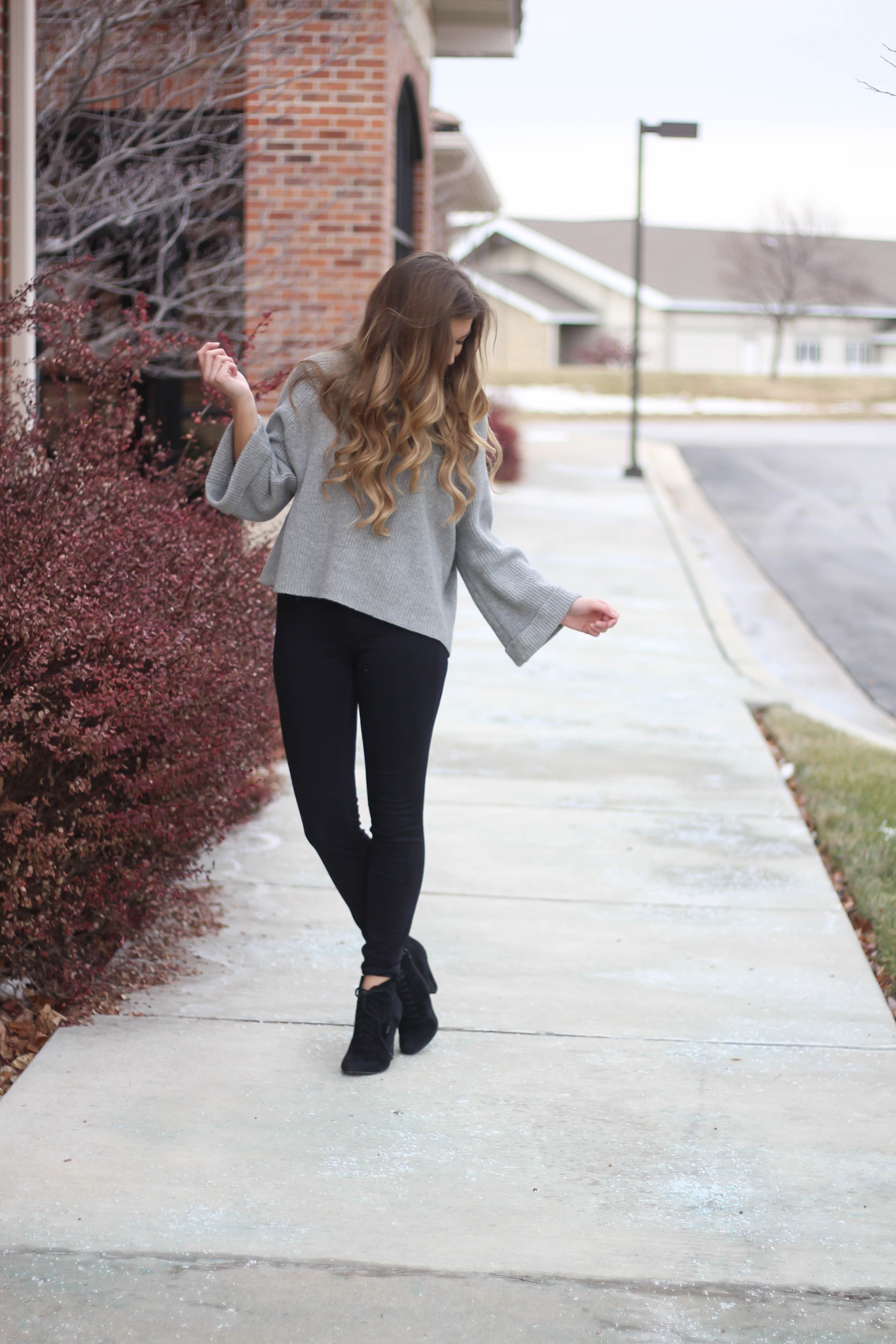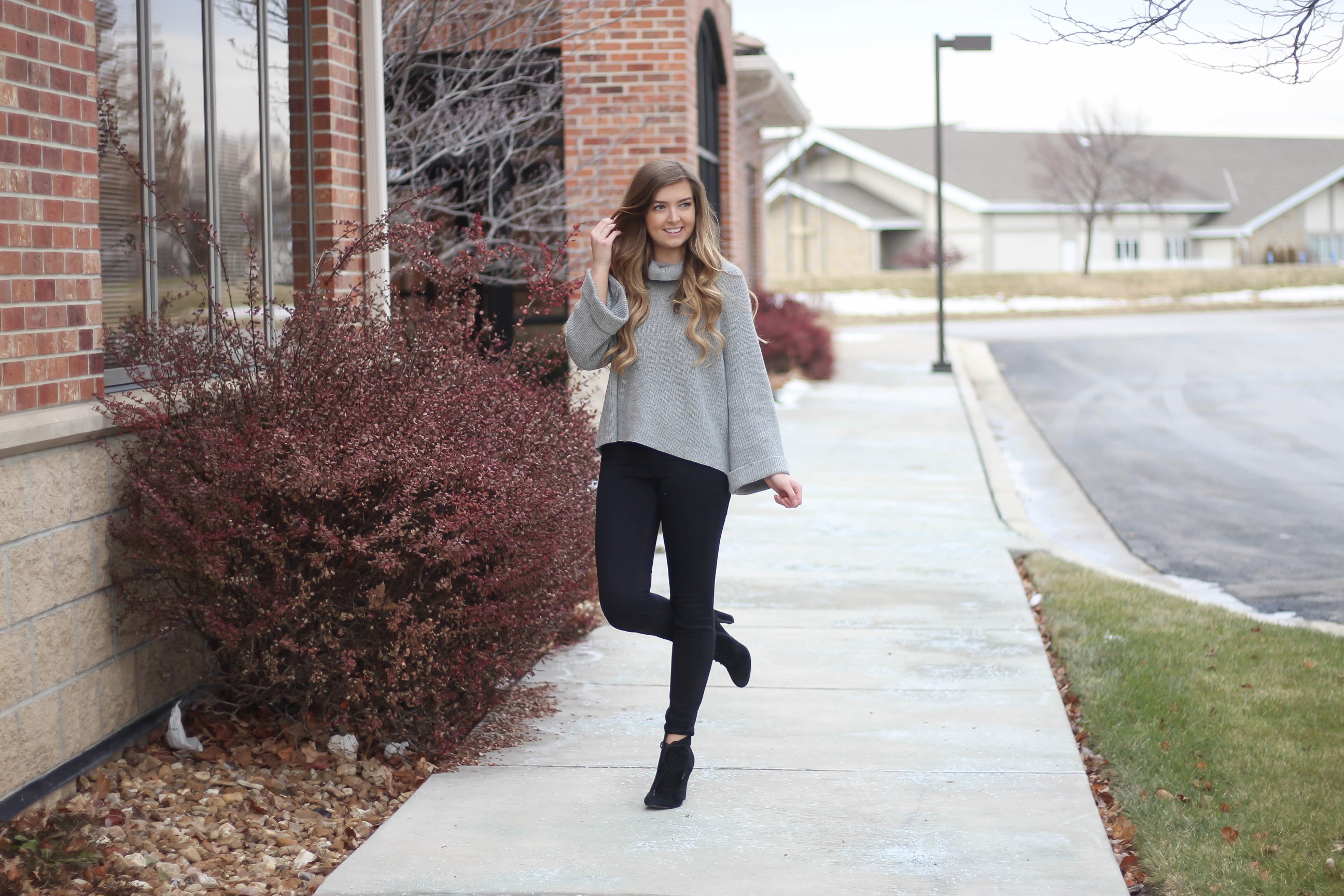 I am a sucker for grey sweaters, for whatever reason I am drawn to every one I see! This one has to be my all time favorite because it has these cute poncho sleeves! I have been obsessed with poncho and tulip sleeves lately because they add a unique touch to an outfit. I decided to pair this look with my favorite jeggings and my sister's lace up booties. These shoes are my favorite ever! I am a size 6.5 and everyone else in my family is about an 8, but for whatever reason these fit perfectly so I always steal them!
Last night I made a huge step in my life. I bought an Erin Condren planner!!! For those of you who don't know, I religiously schedule out my days on my phone. It's rare for me to have a day that isn't scheduled from at least 8 a.m. to 8 p.m. The reason I use my phone is because first of all, I always have it with me. And second, I can easily move around my days and delete/add tasks as I please. That is what FREAKS me out about planners haha. I don't have OCD and I am in no way a neat freak, but I hate when I have to cross out things in a planner.
One of my goals for 2017 is to create a year long editorial calendar to stick with. I am so bad about realizing a few days before a holiday that I need to put a post up! I thought scheduling out months in advance would help me with big events. So I decided to get a planner only for blogging. I am going to keep my days vague such as "social media work" "edit post"  and add what kind of posts I need to put up, etc. So I will still use my phone for daily tasks and only use my planner to organize long-term. If you all are interested in me showing you how I am going to plan for the New Year let me know! Also if you are a planner-addict give me tips haha!
xoxo,
Lauren Emily Lindmark
Copyright © 2016 dailydoseofcharm.com