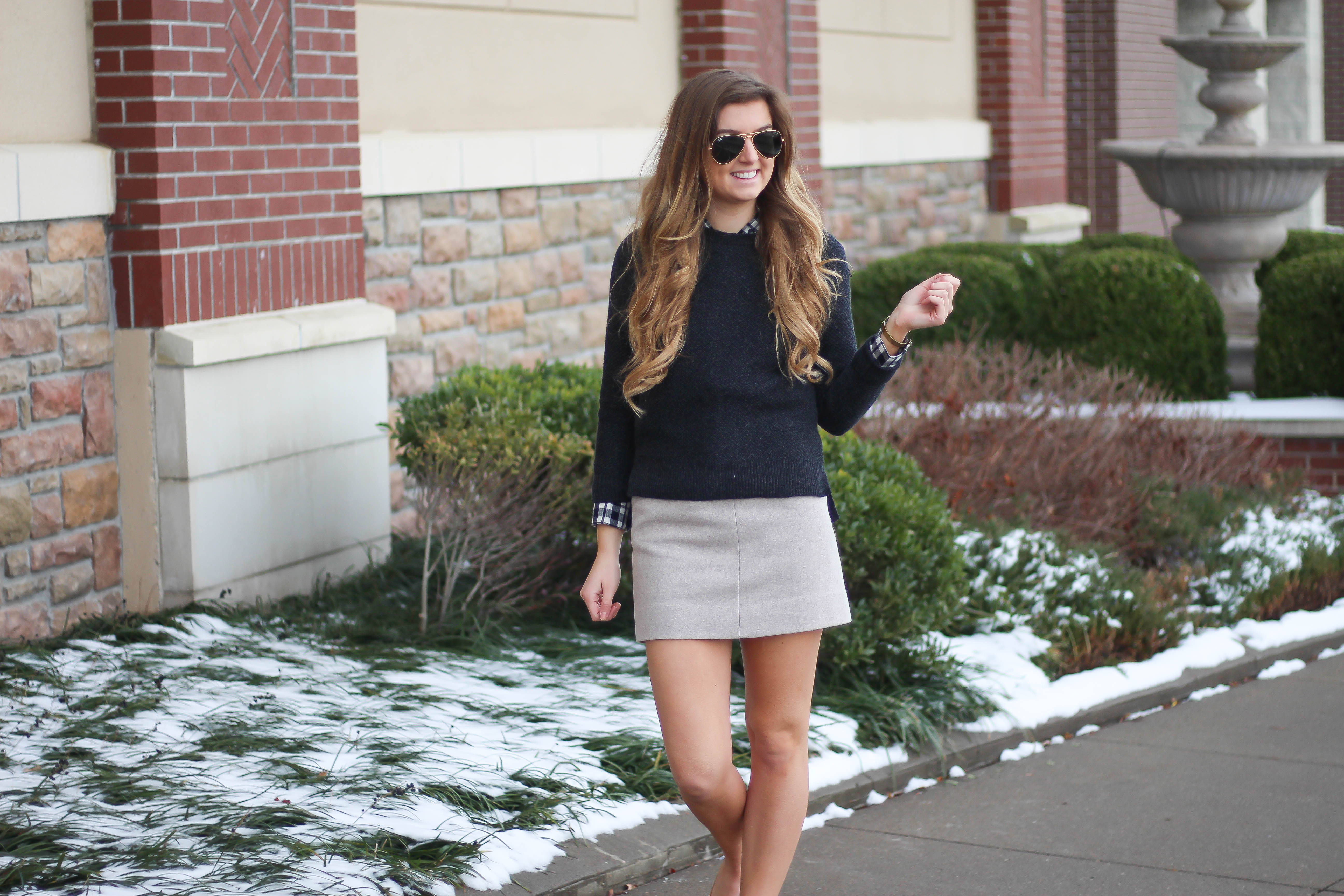 Classy Winter Look | OOTD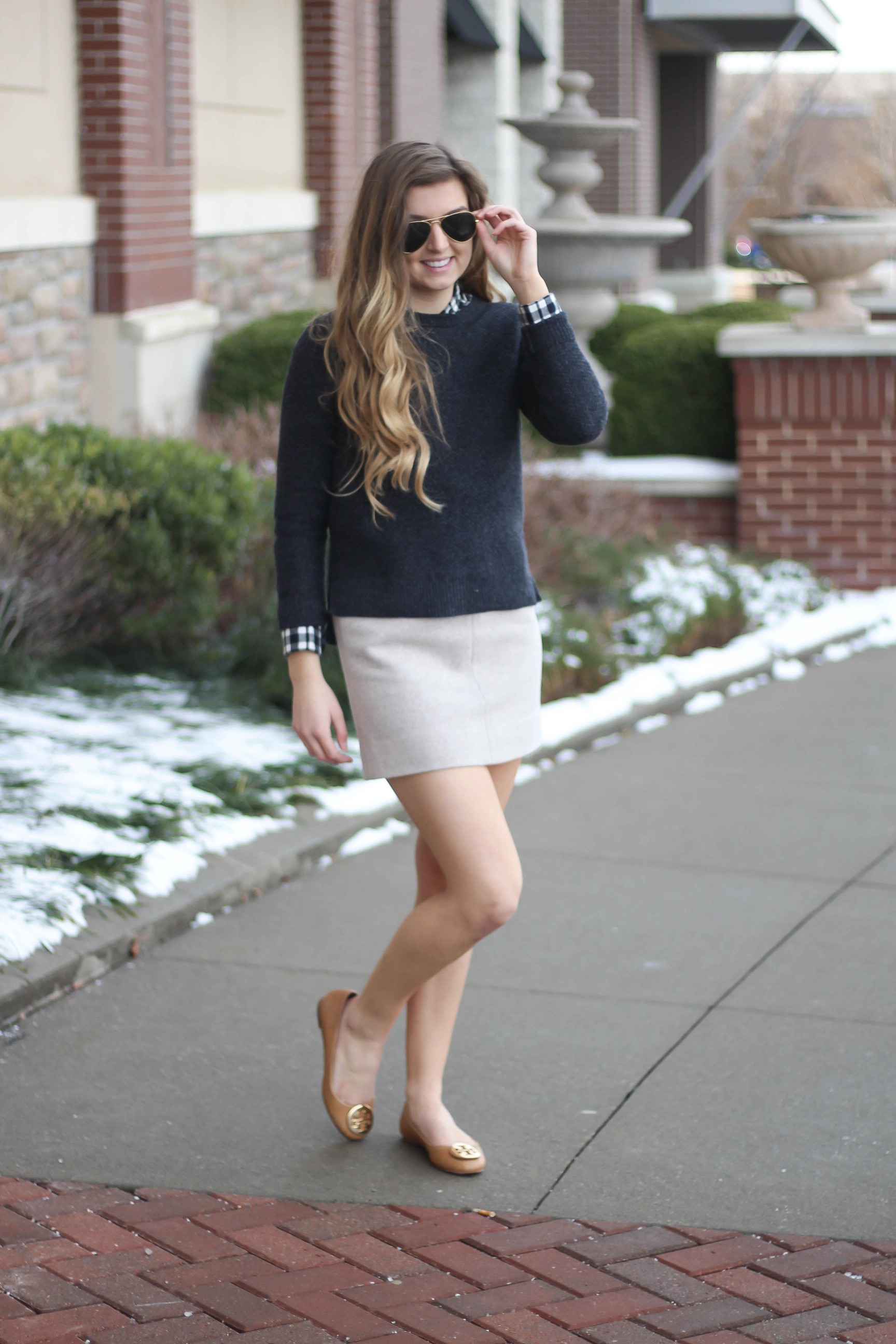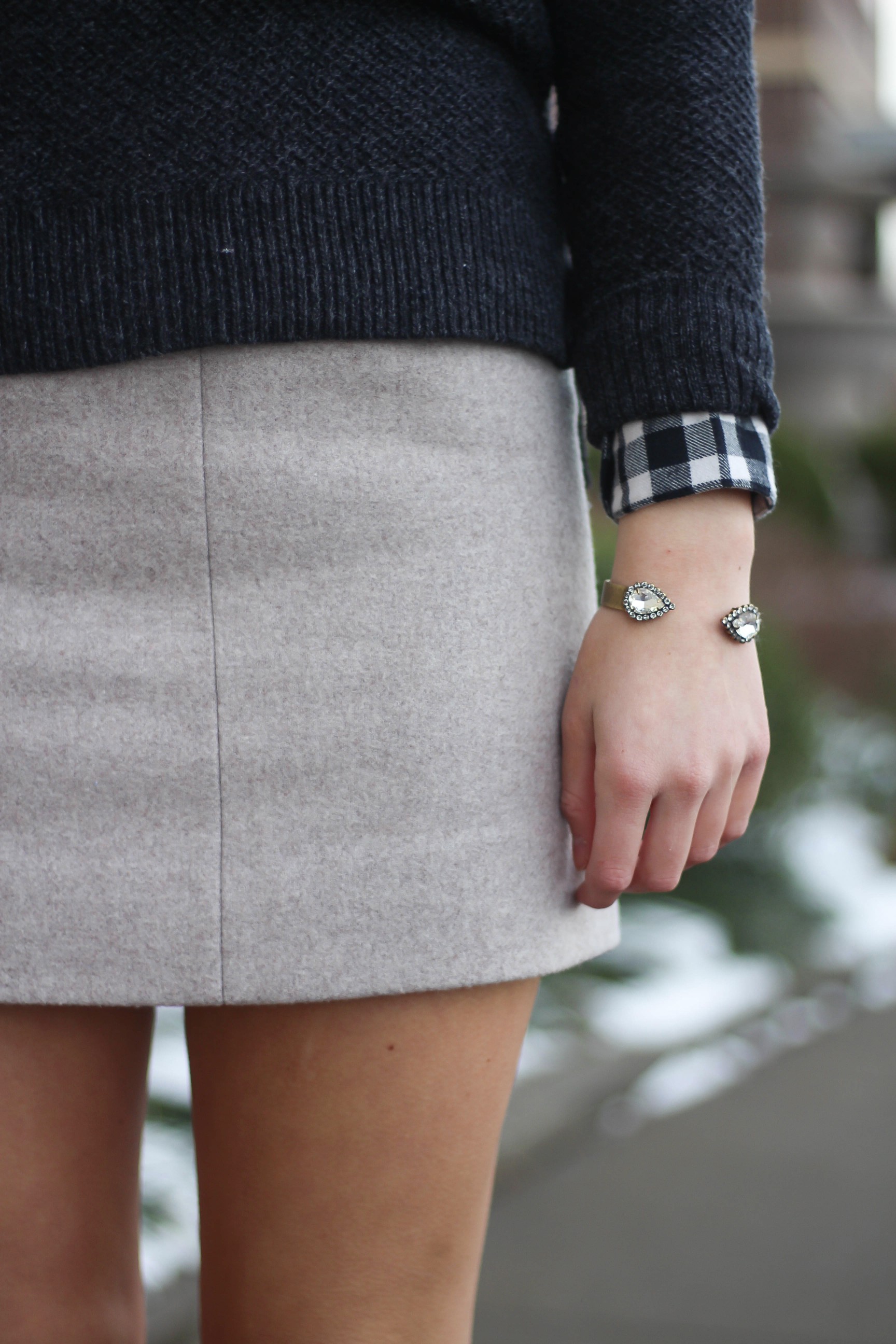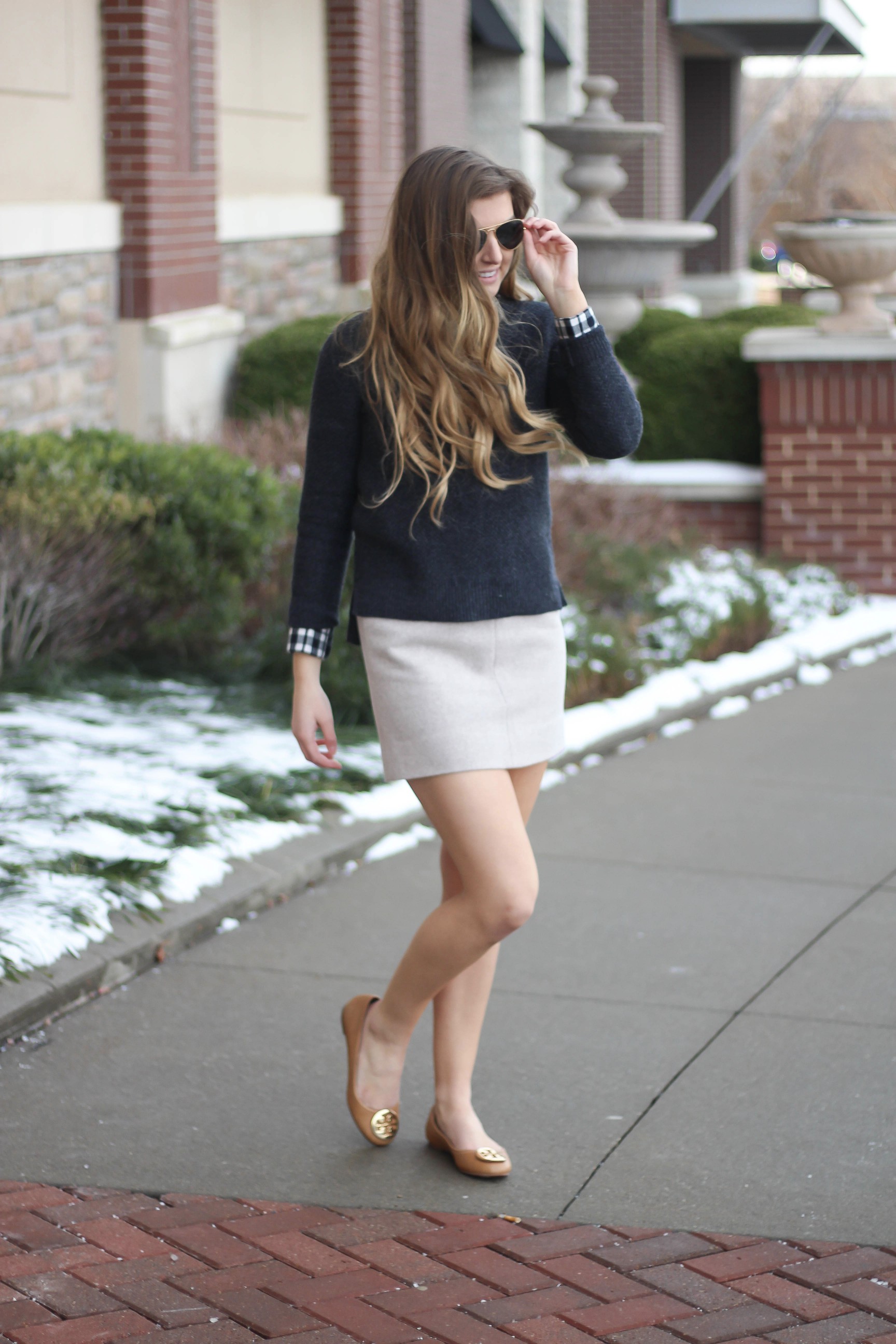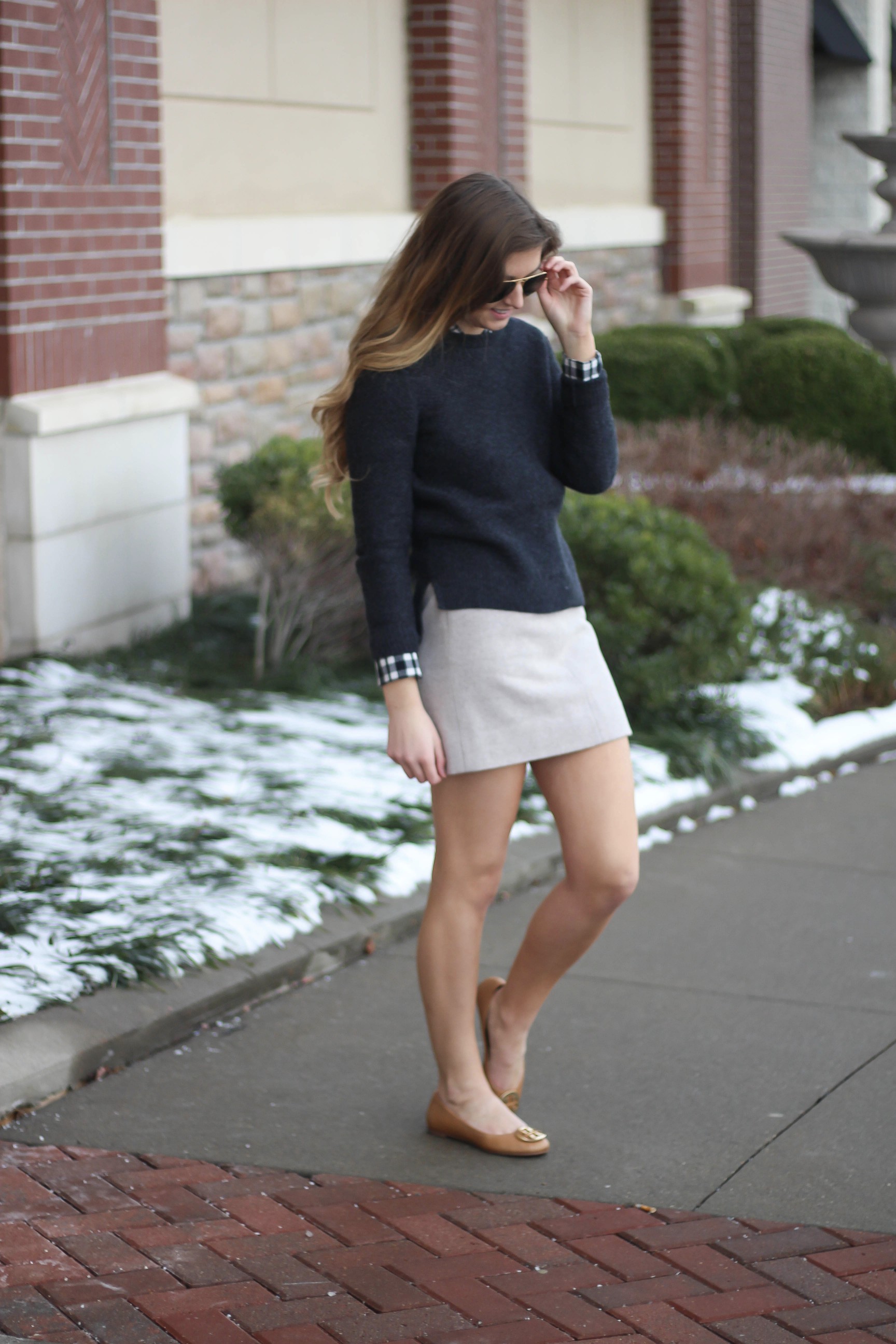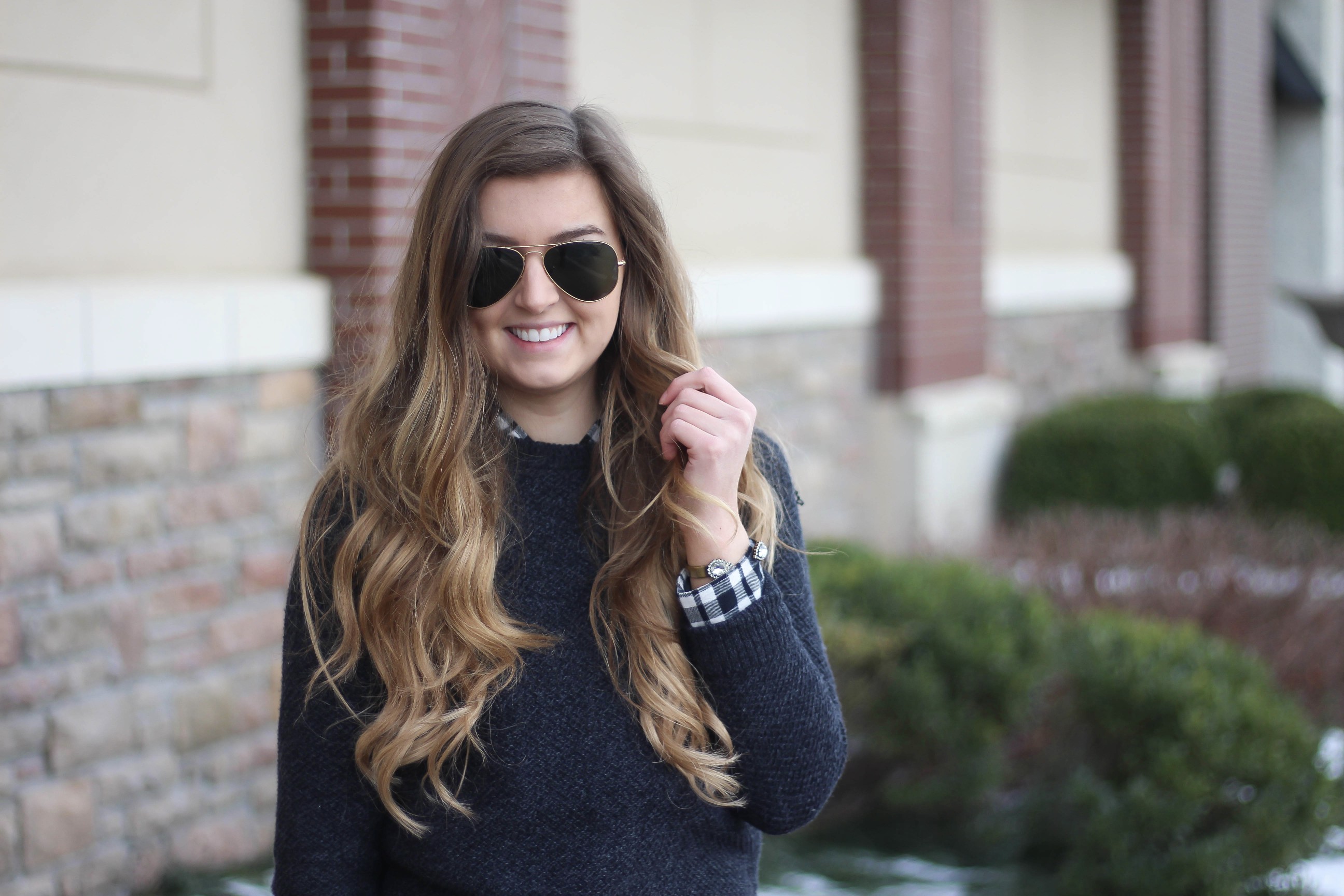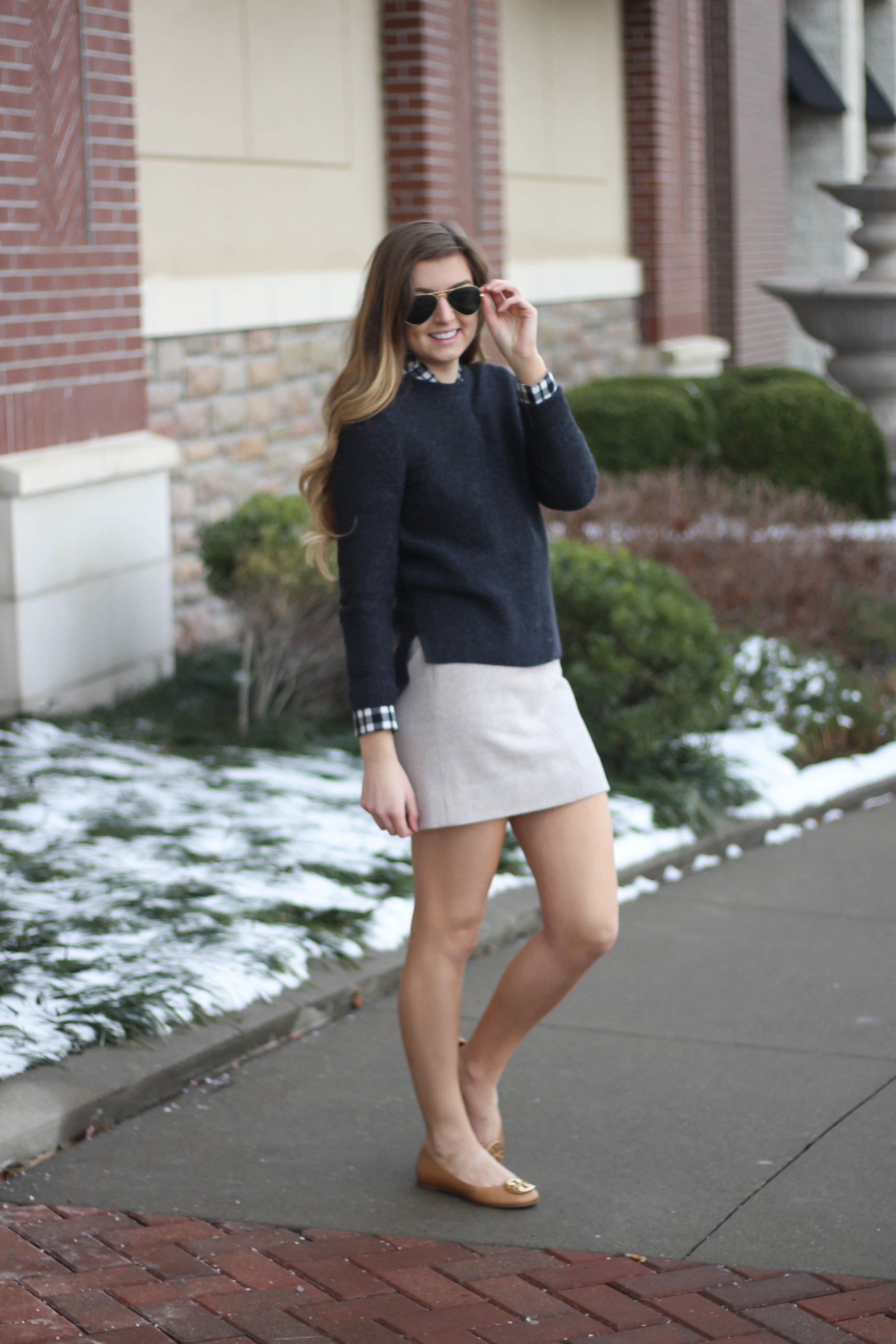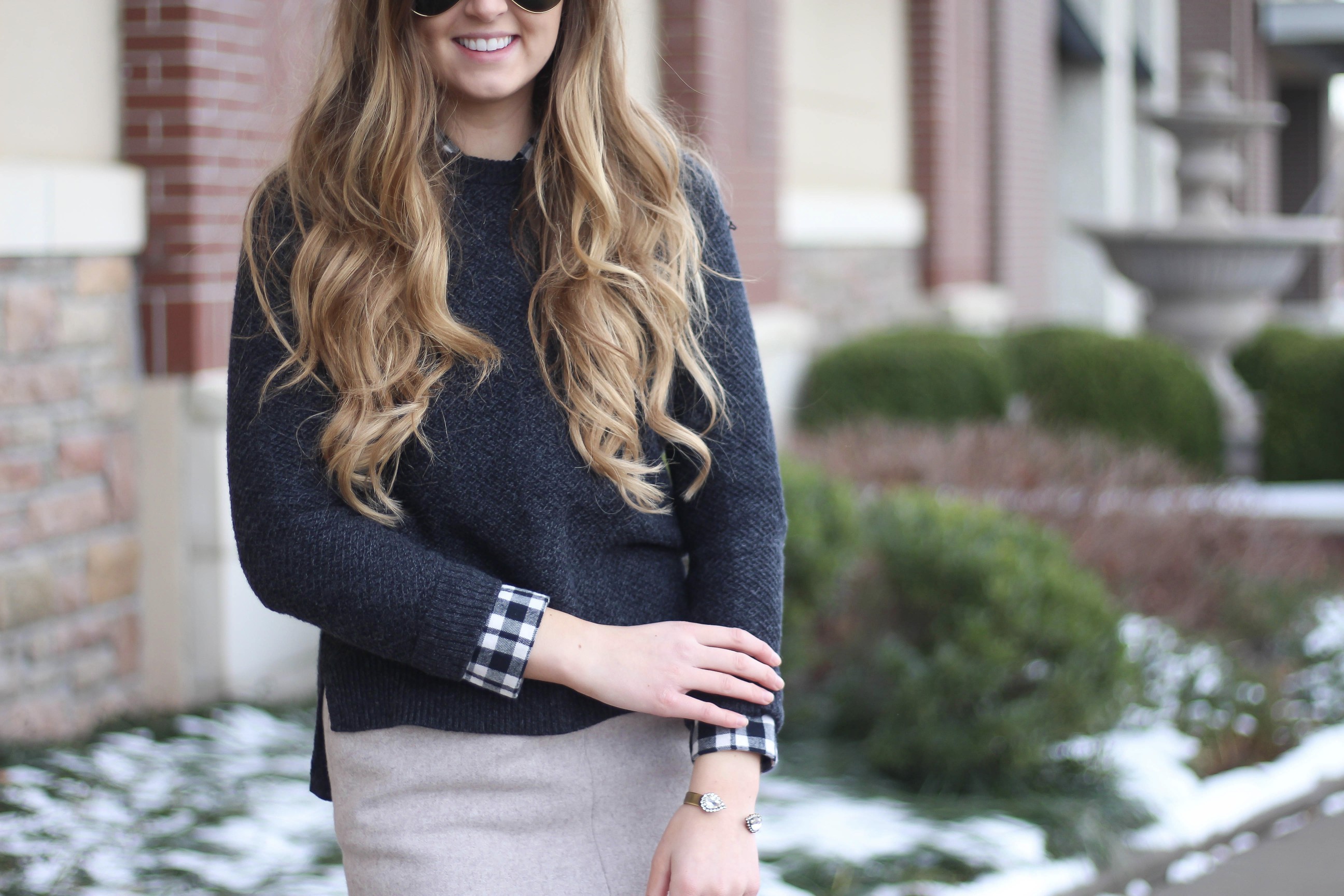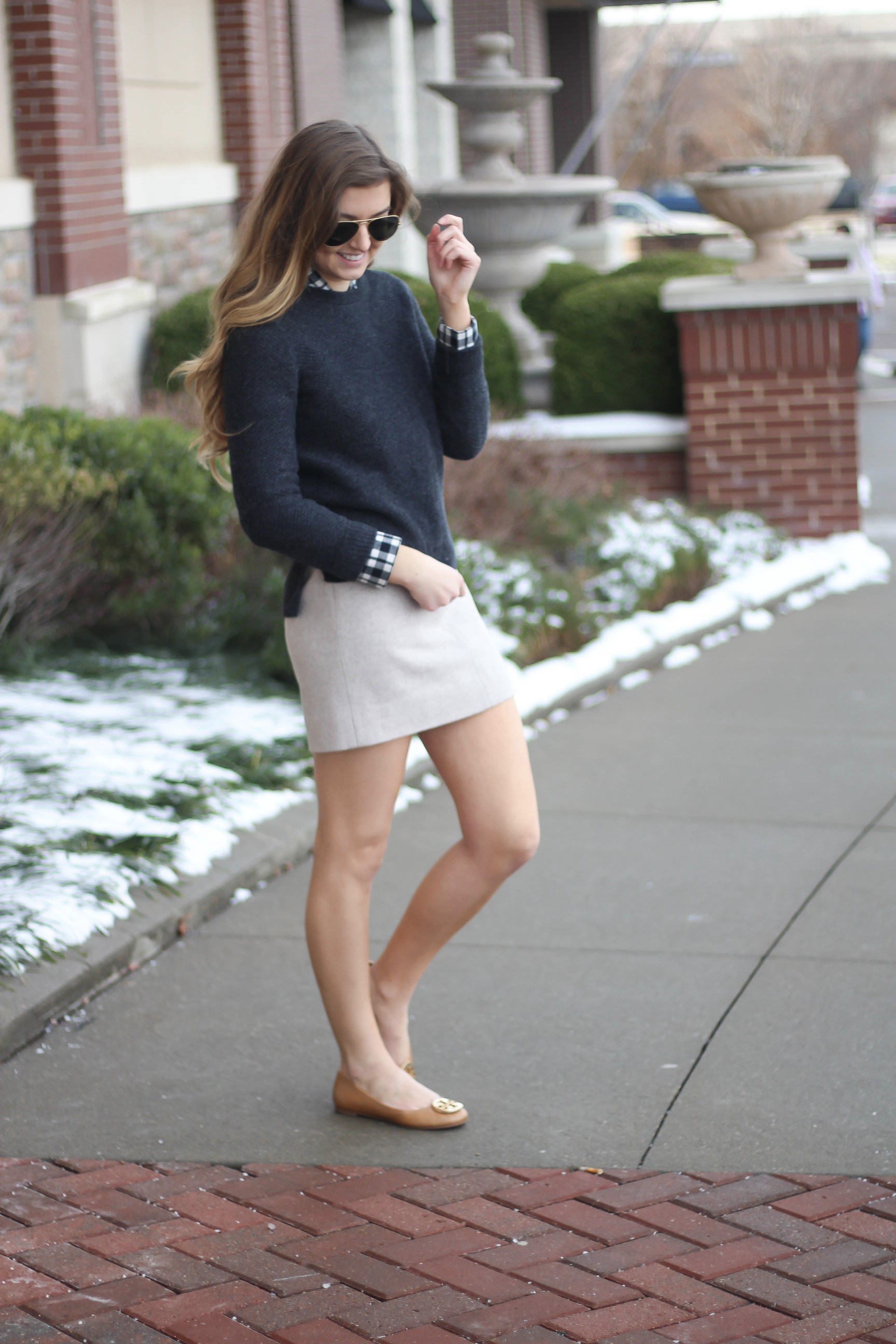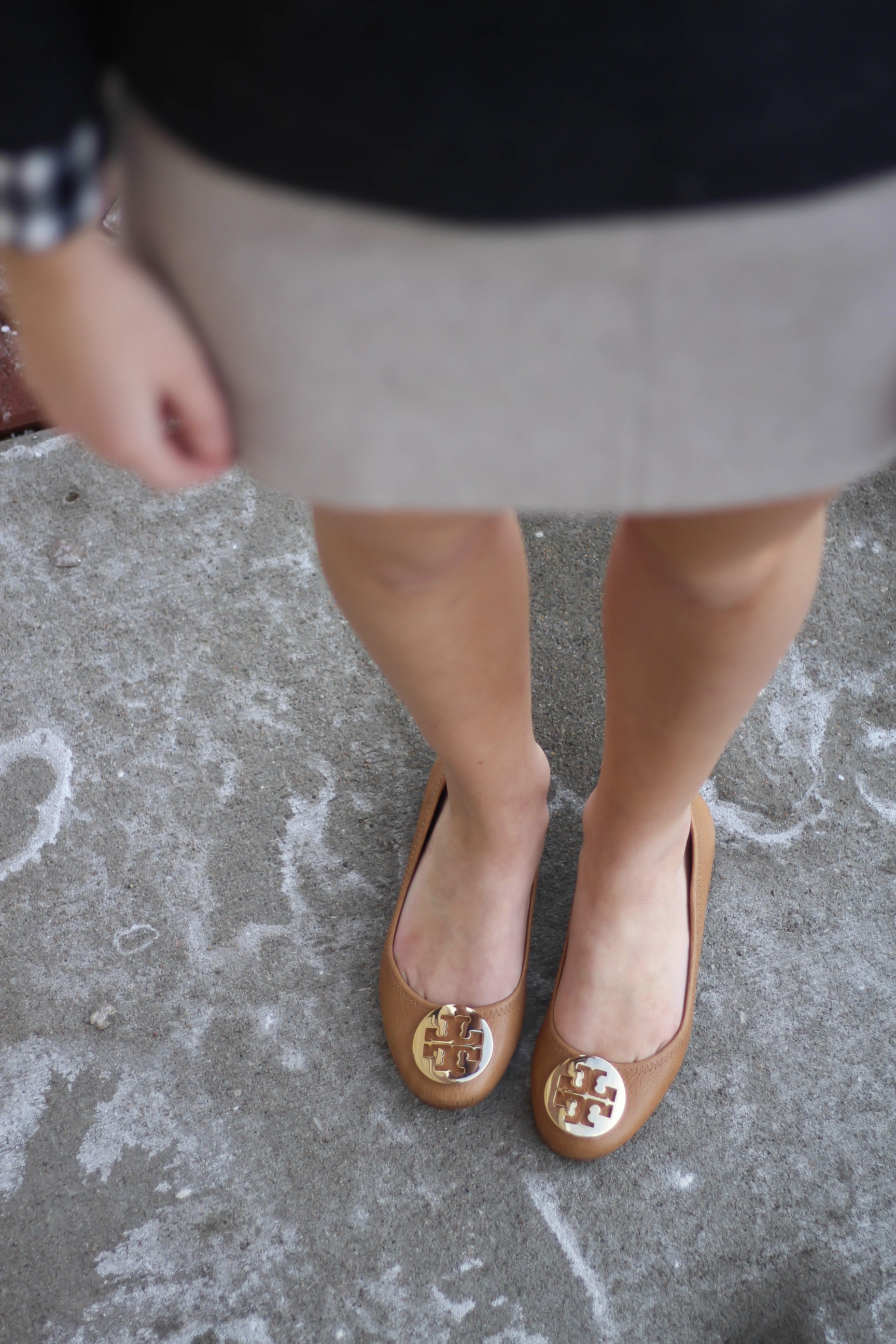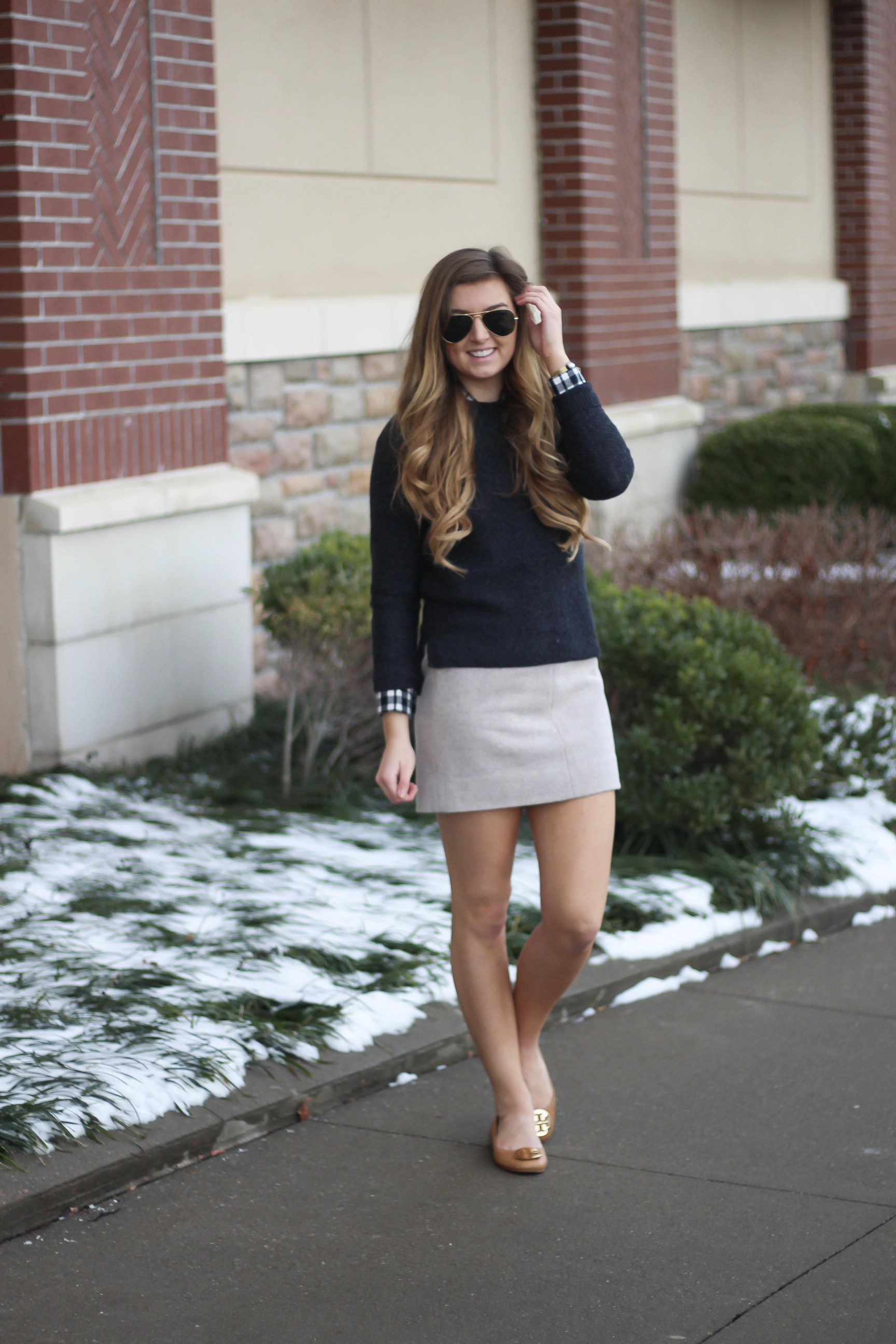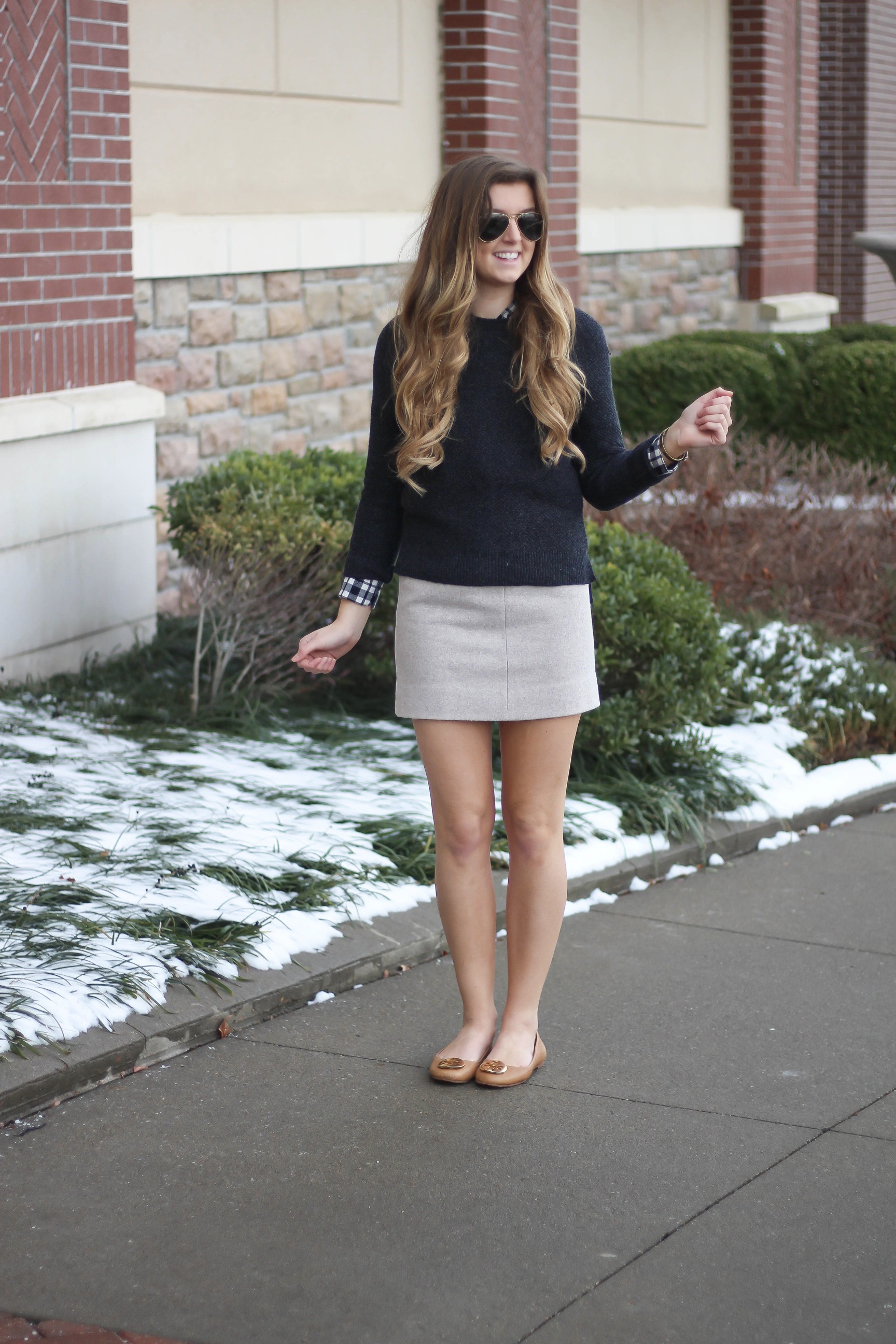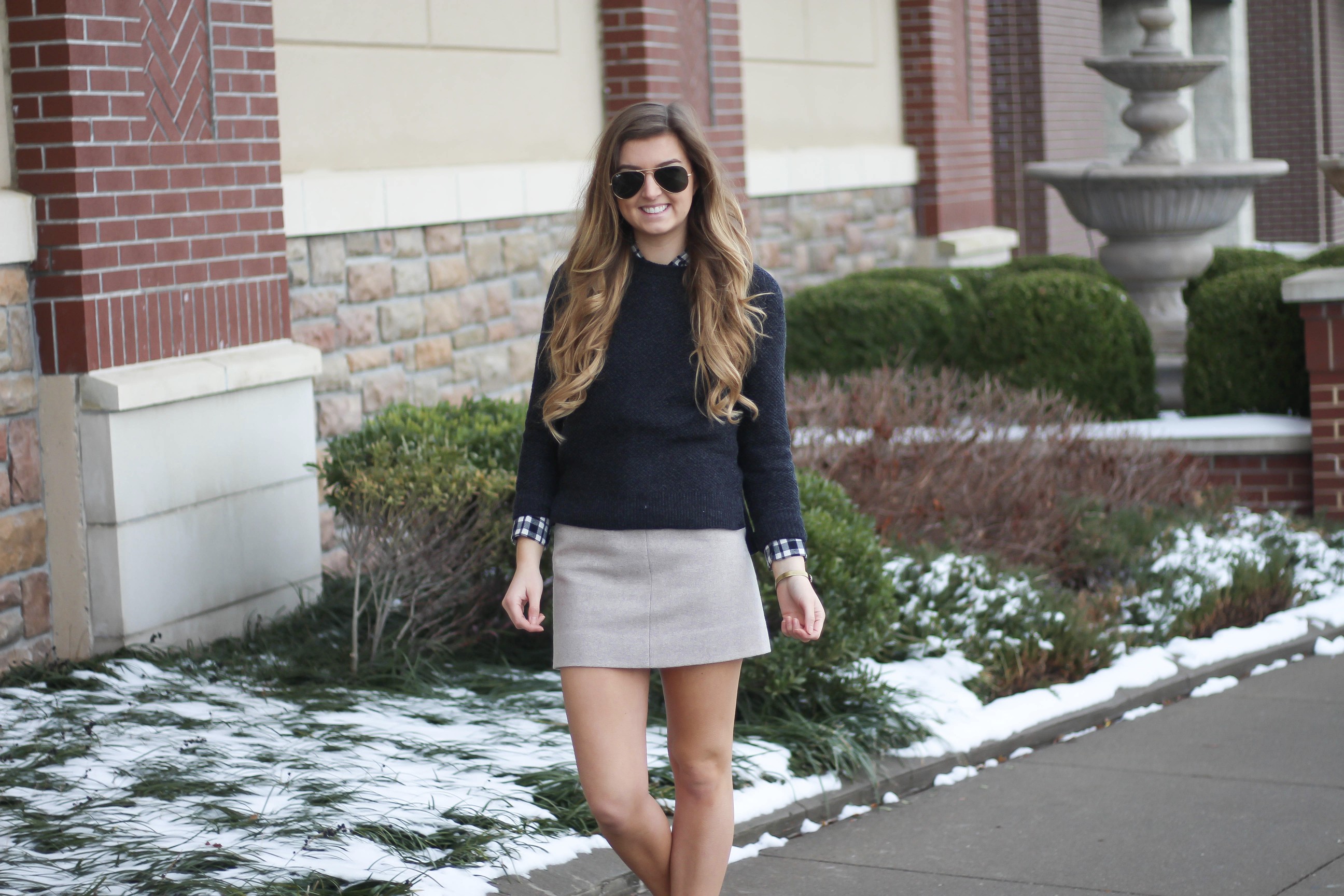 I have always loved the classier look when it came to fashion. As my style has grown in the last few years, I have started wearing more than just the classic, "preppy" look a lot of my followers were used to. With that being said, it's still one of my favorite go to looks and I love going back to the timeless pieces in my closet.
This J.Crew skirt is one that I have had in my closet for years! That's the best part about the "classy" style, you can invest in pieces that last forever! I used to always wear this skirt in high school. Recently my dad and I were shopping at Nordstrom for my blog and he came across this sweater and plaid button up. I thought it was so cute so I had to buy it! Both of my parents are super fashionable, that's probably where I got my love of clothes from (and shopping haha)! I love going shopping with them because they always pick out the best items!
I paired this outfit with my favorite Loren Hope bracelet, it's so cute and I never wear it enough! I also threw on my Tory Burch flats that I bought last year. I love these, but I swear I get blisters every time I wear them…my feet actually bleed sometimes! My mom has a few pairs and she uses some kind of Dr. Scholls shoe insert and says it helps so I need to buy one and try it! For such an expensive pair of shoes it's frustrating how uncomfortable they are when they're worn for a long time.
I'm at my lake house right now enjoying some family time before the New Year, this time of year is so exciting because you get to plan all your goals for the New Year and it makes me feel like a better person! I am trying to figure out a fun way to share my goals with you all this year, I was thinking of maybe doing a fun video. If you have any suggestions let me know! Last year I just did a blogpost.
xoxo,
Lauren Emily Lindmark
Copyright © 2016 dailydoseofcharm.com