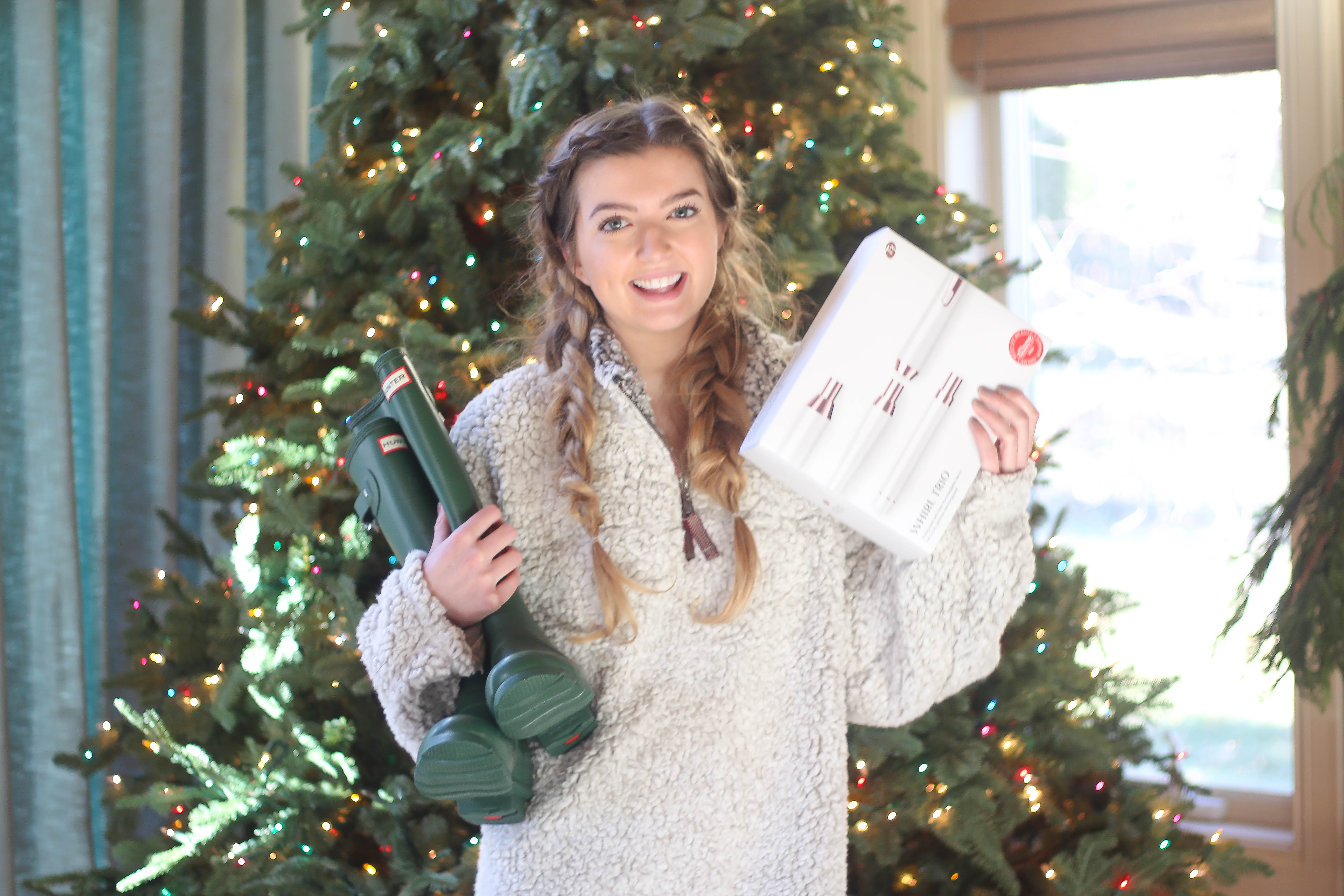 What I Got for Christmas 2016
Hey y'all! I am so excited about today's post because I am sharing what I got for Christmas with you all! Holidays are always a big deal in our house because we all genuinely enjoy shopping for each other. I want to put a little disclaimer in that this post is not me bragging at all. I am so lucky for all I have and I am so lucky I can spoil my family back! This year I filmed a video instead of making a post with photos. I still linked everything below if you want to use your Christmas money to buy anything!
What I Got for Christmas 2016
Links
The only things I didn't link were the jewelry my boyfriend gave me and the bar cart accessories my sis gave me because they were too hard to find haha! If you are super interested I can ask either of them where they got stuff so just comment below!
2. True Grit Sherpa (IVORY – sells out frequently, but gets restocked)
3. Hunter Boots
9. It Cosmetics Bag (similar)
10. T3 Curling Iron
11. UGG Boot Socks
12. UGG Robe
13. Wardrobe Bag
14. Well'th Book
15. Vest
16. Parka
17. Bronzer
18. Passport Holder (similar)
Thanks for watching, I hope you all had happy holidays!
xoxo,
Lauren Emily Lindmark
Copyright © 2016 dailydoseofcharm.com