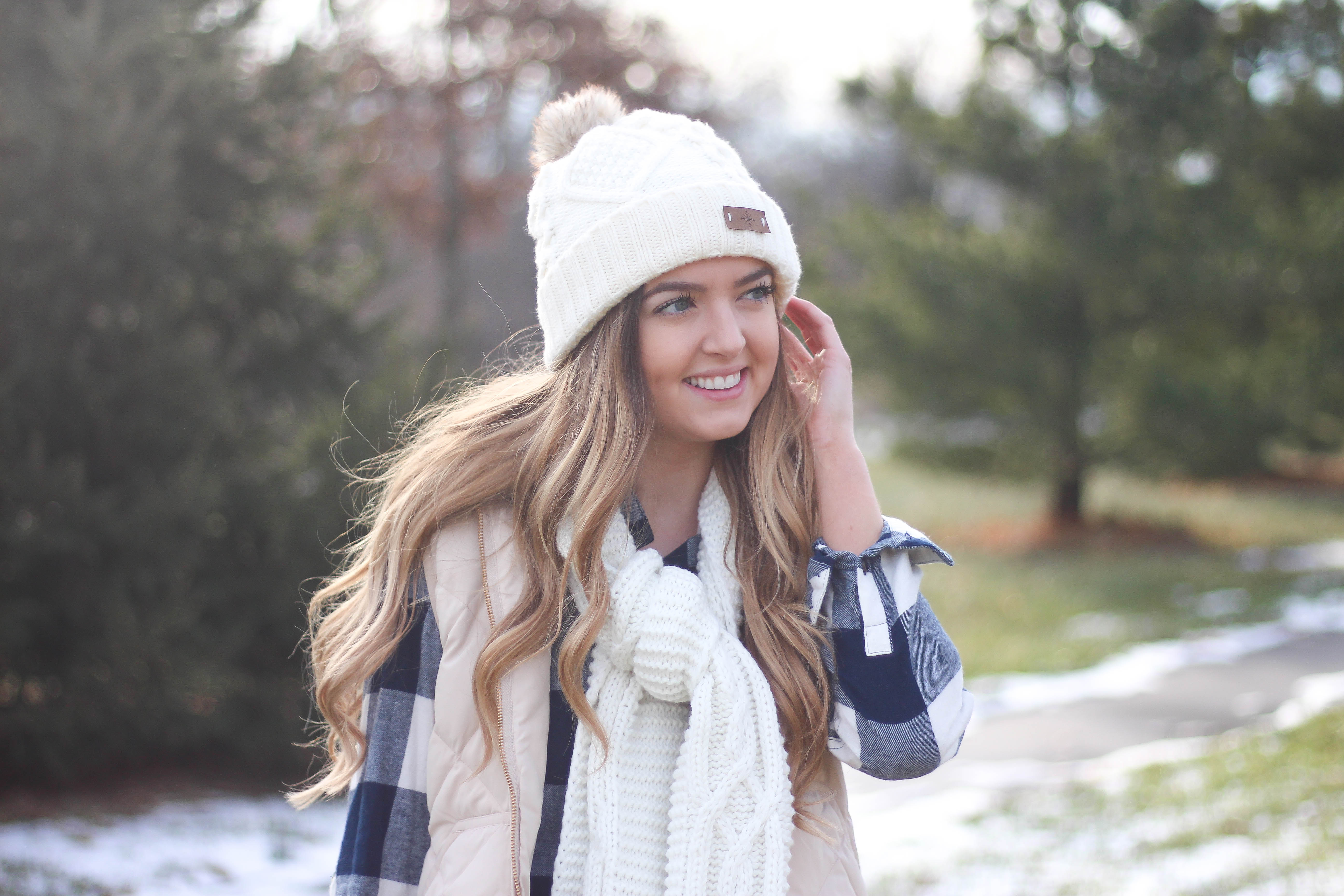 Baby It's Cold Outside | OOTD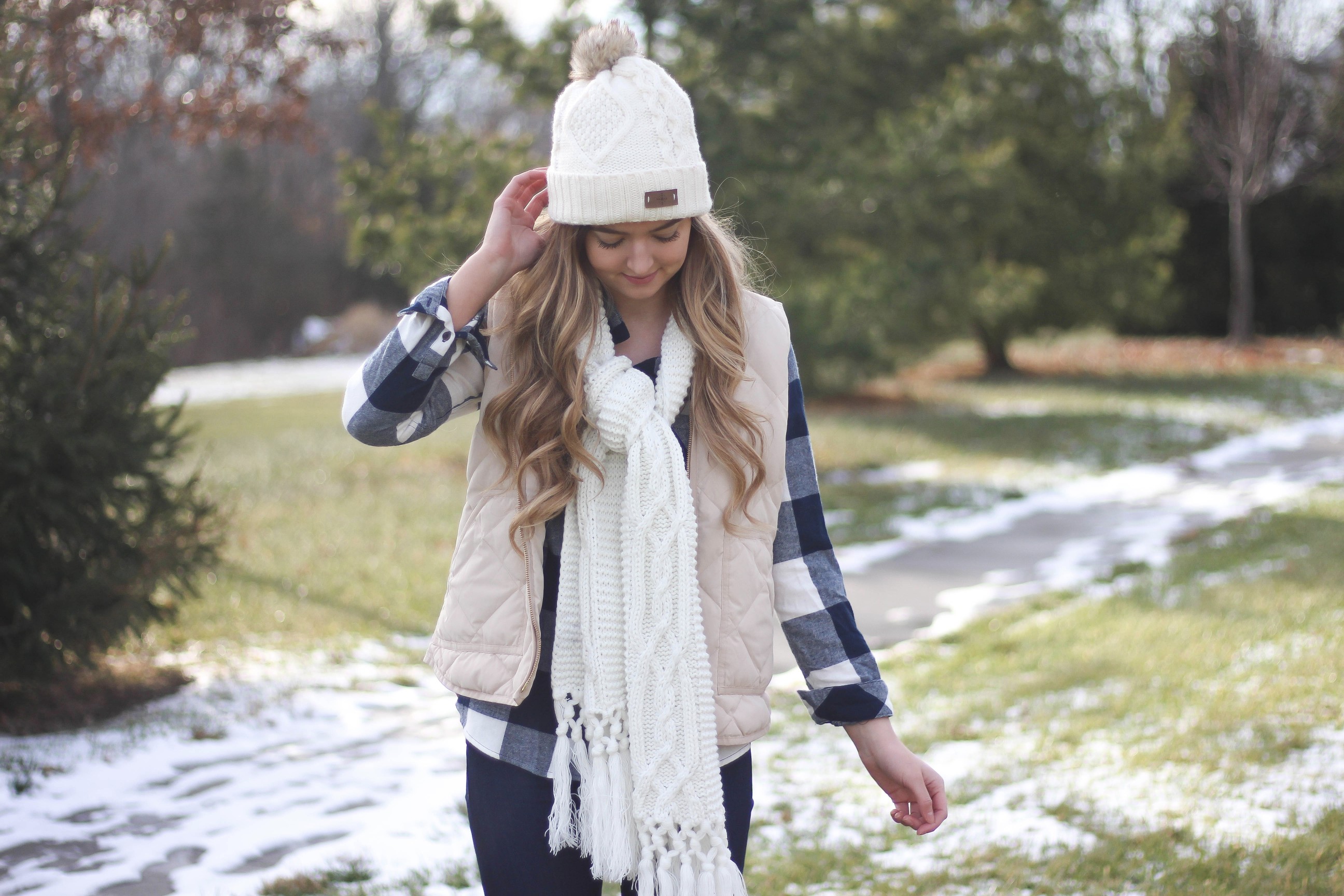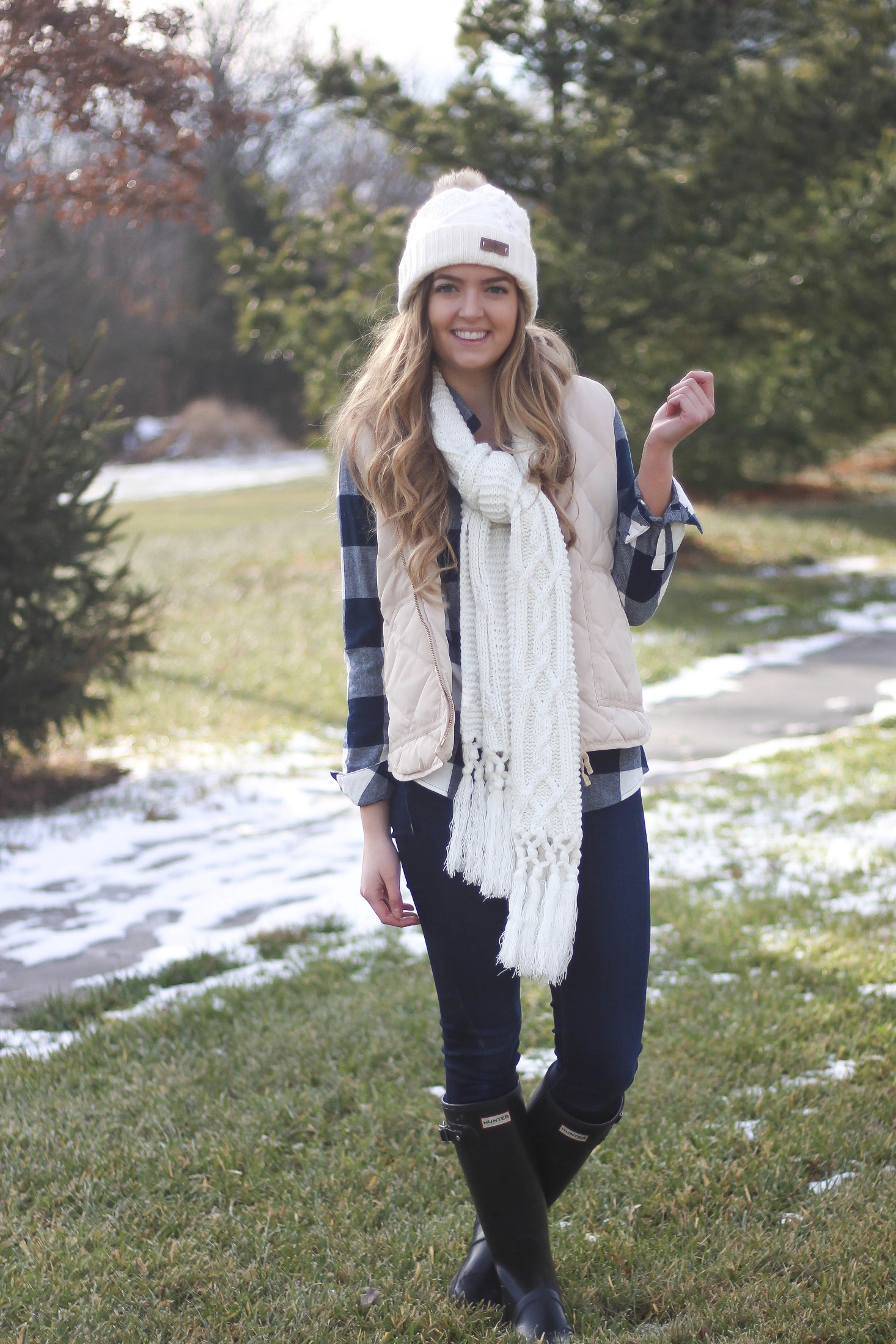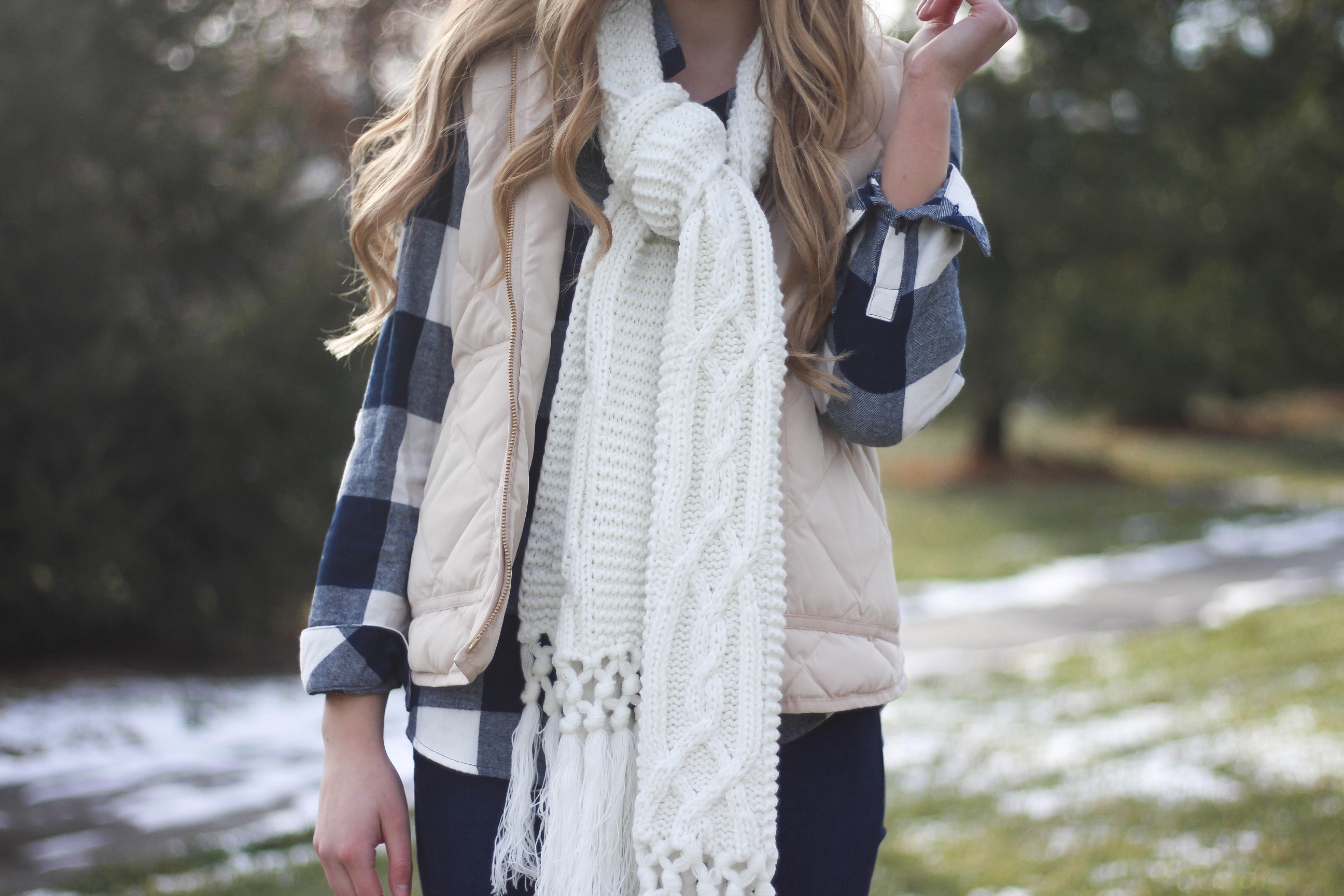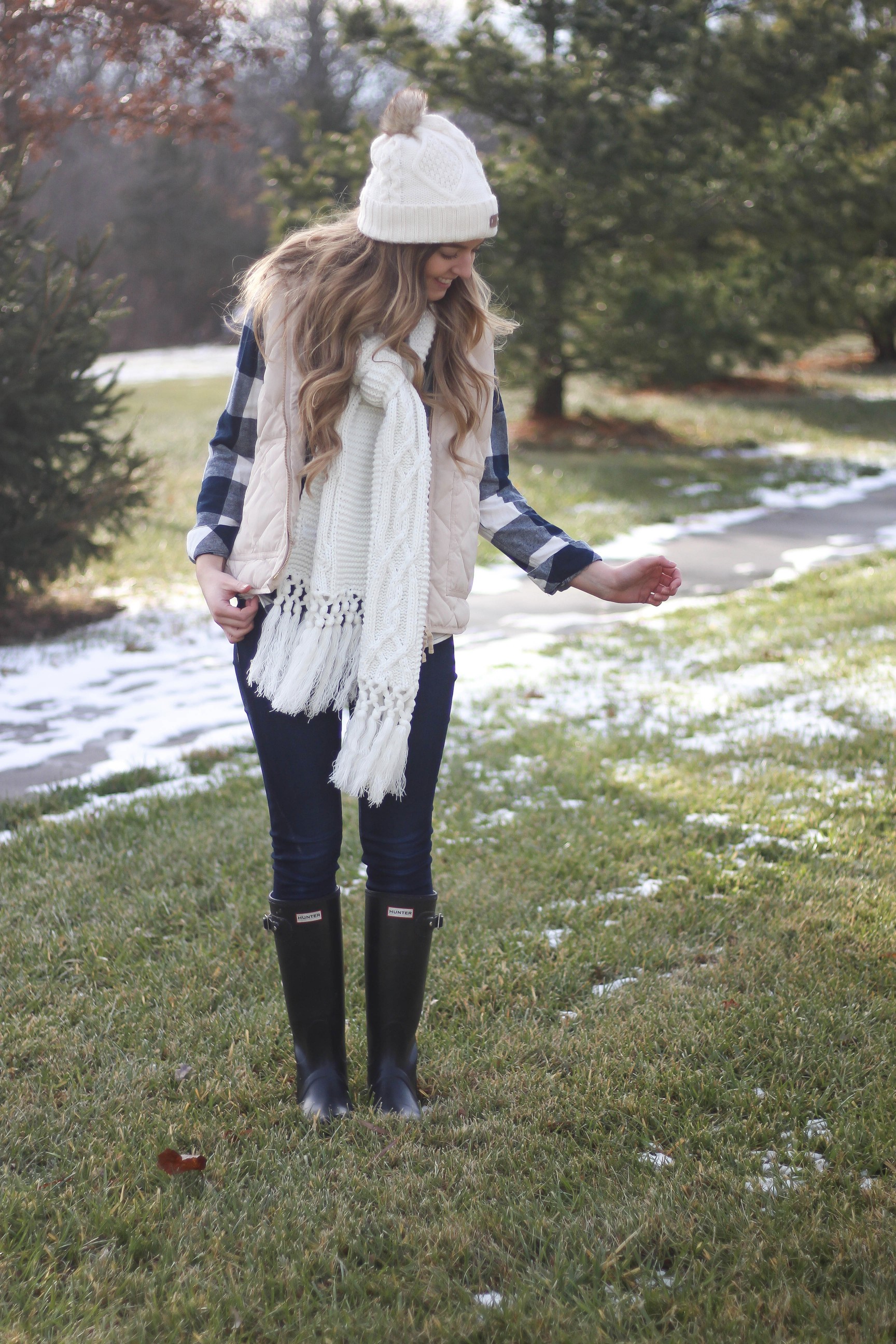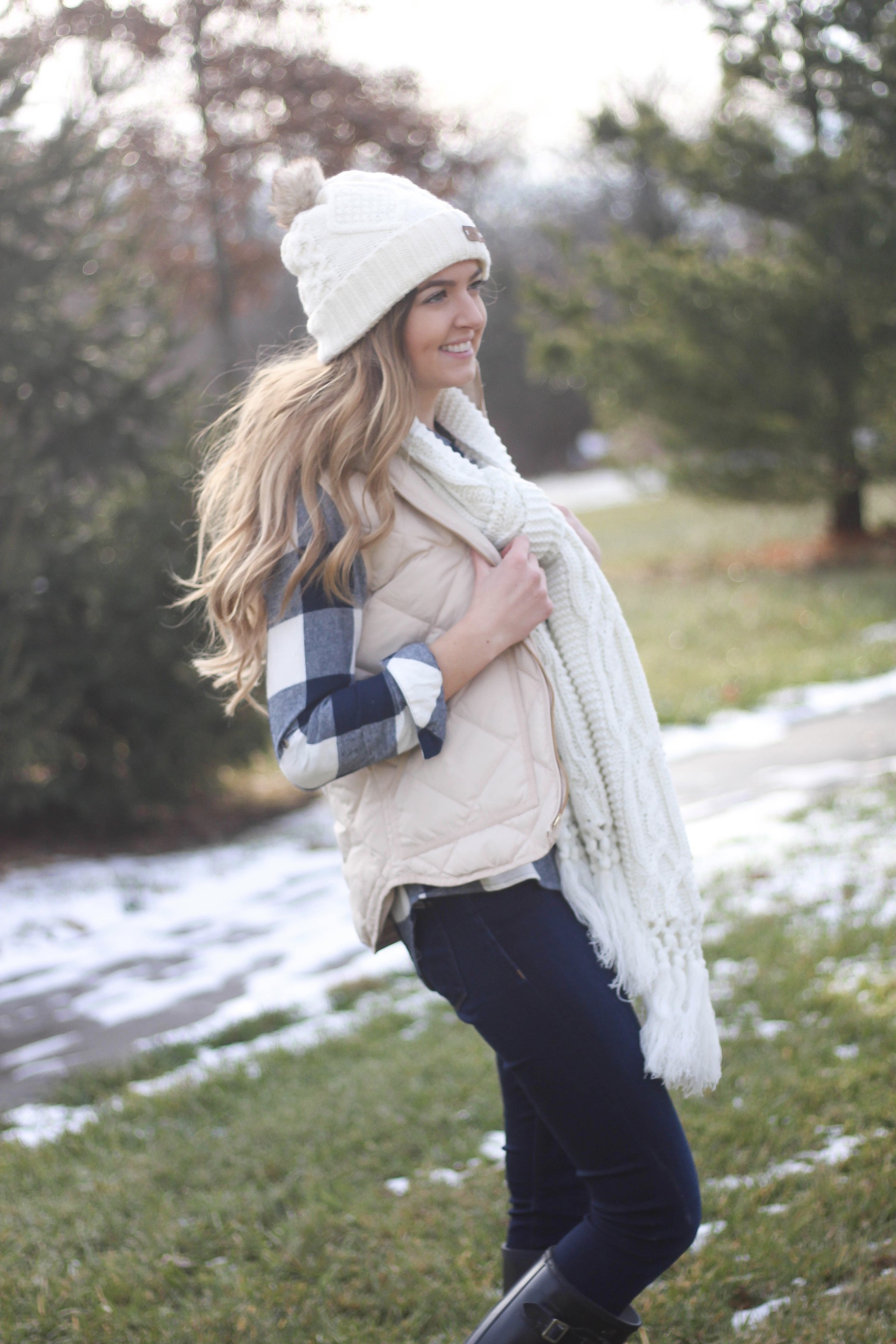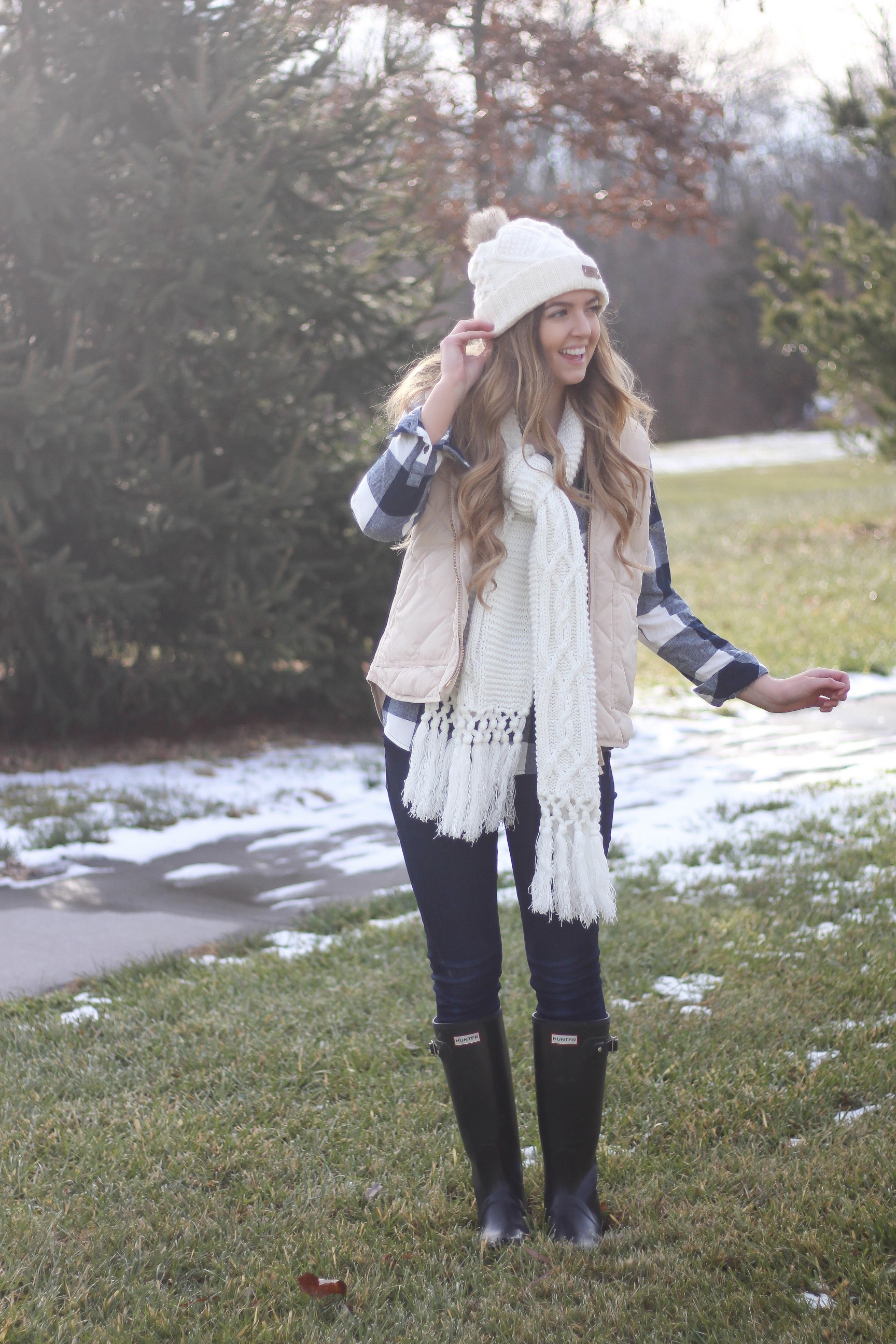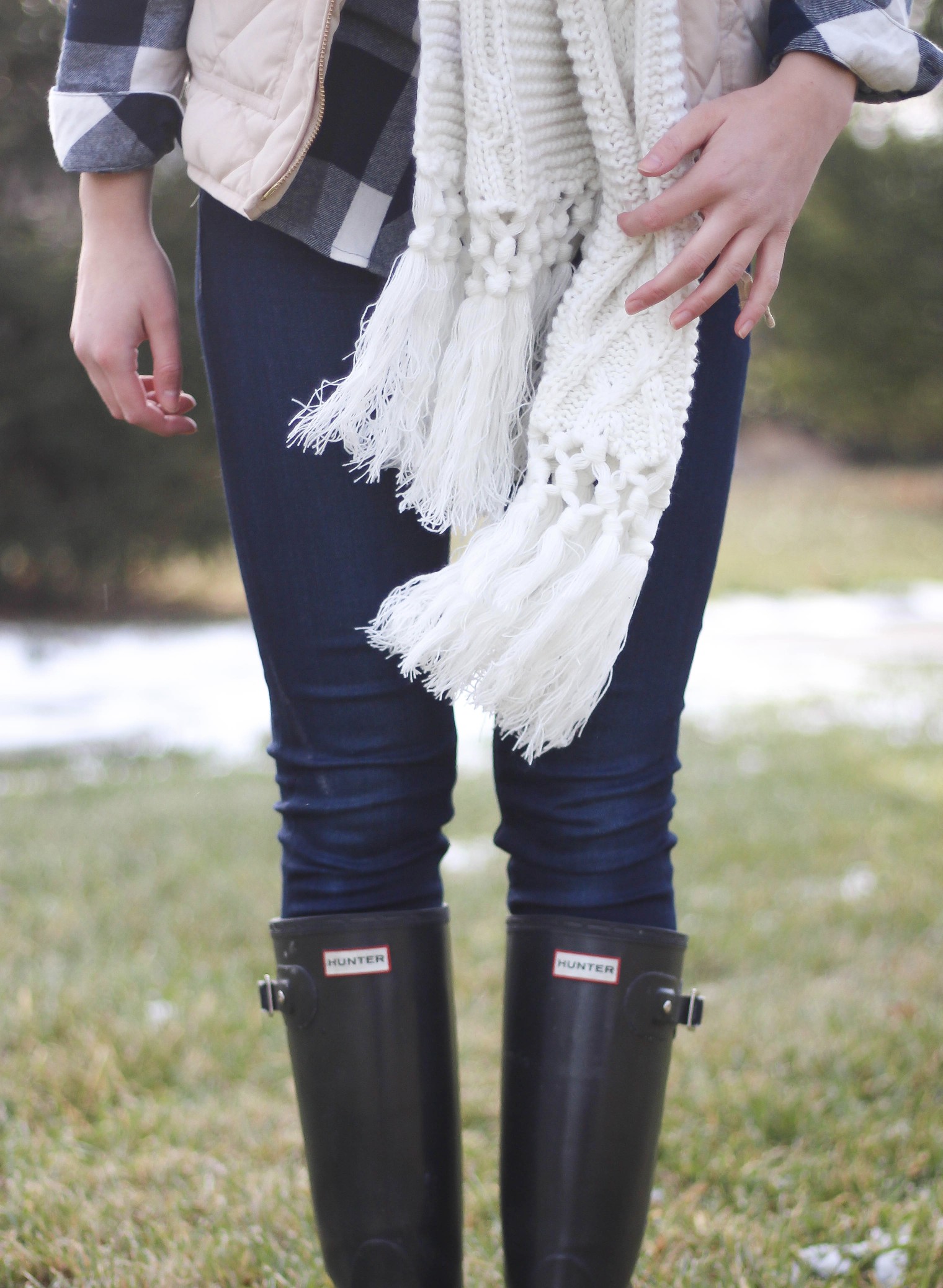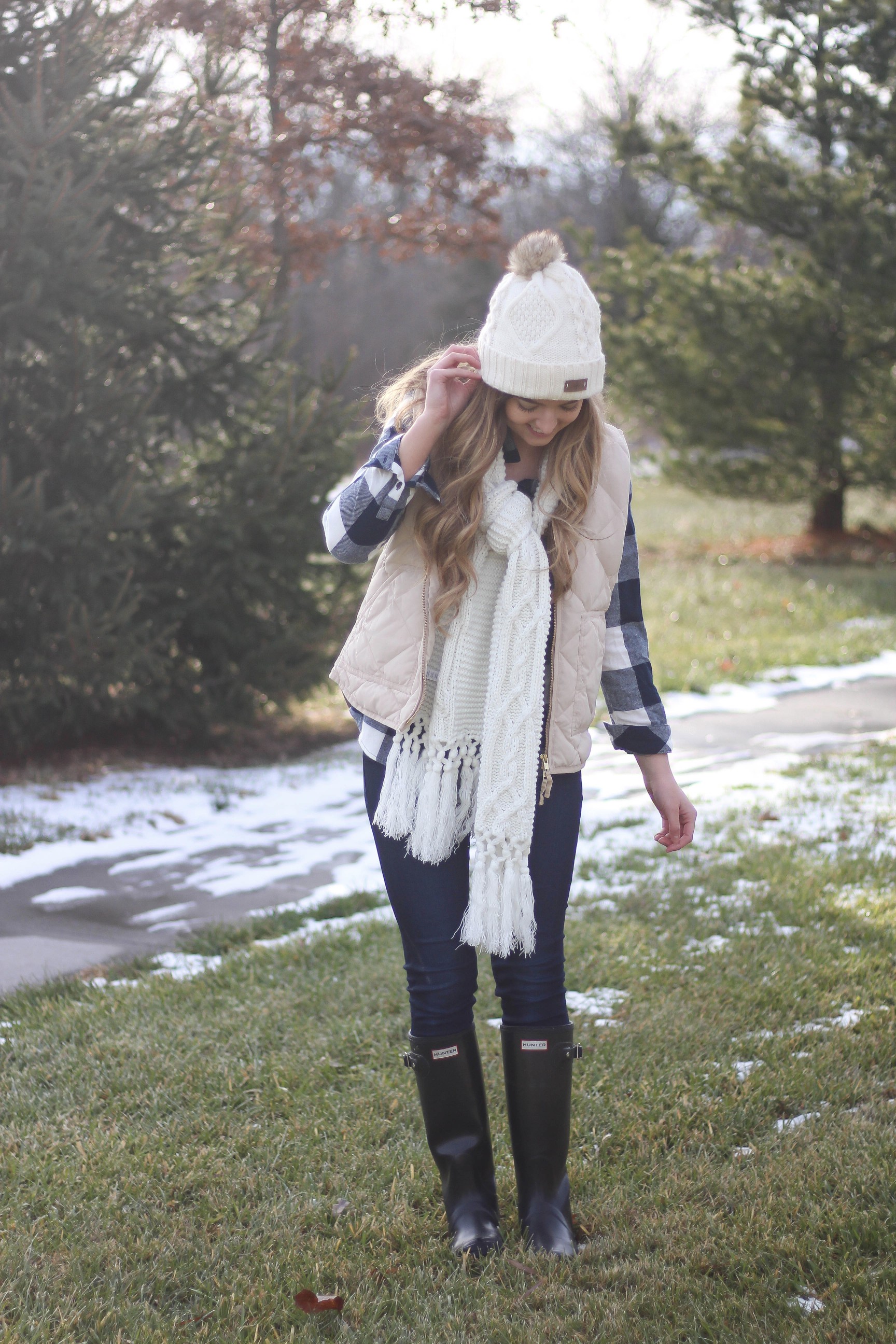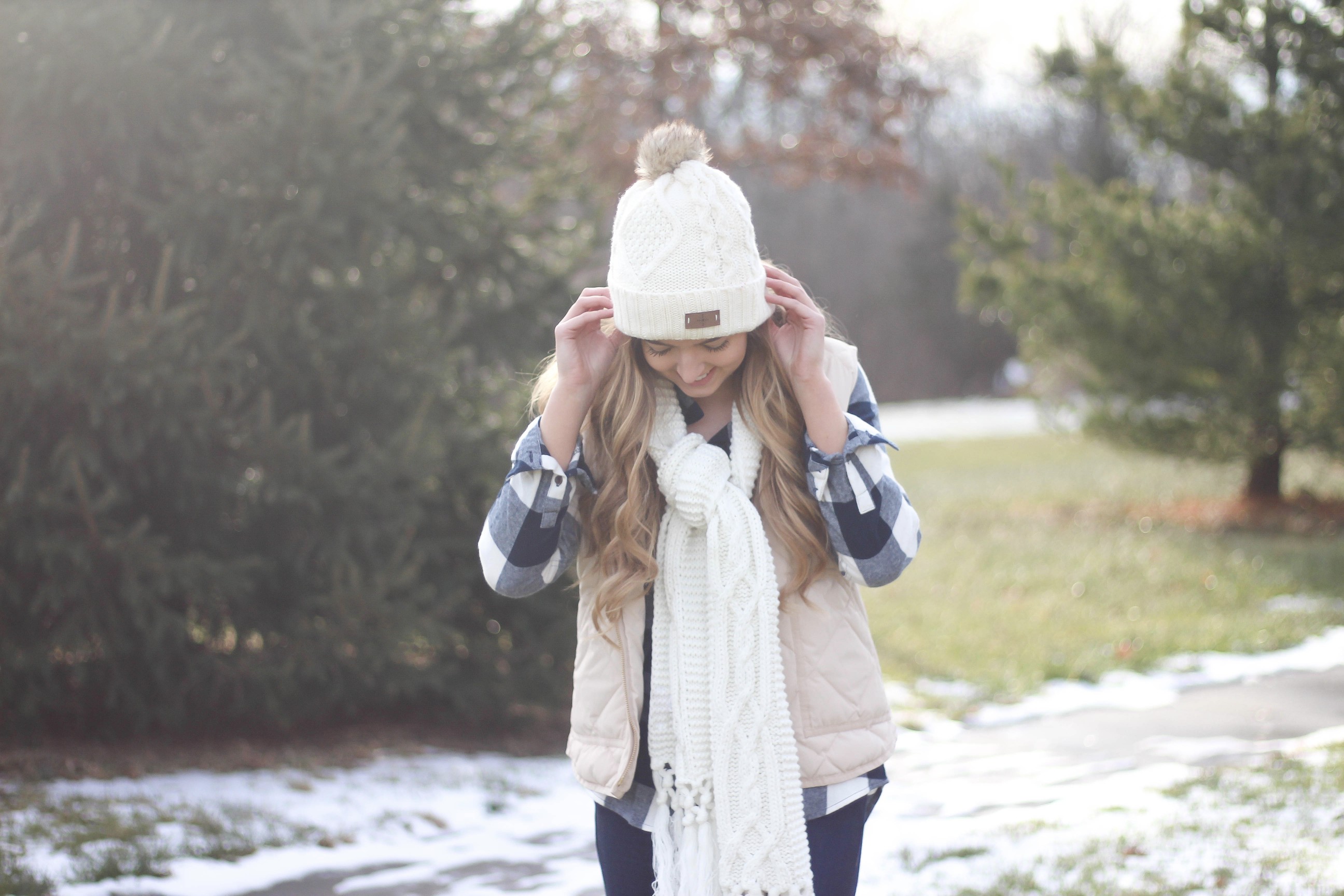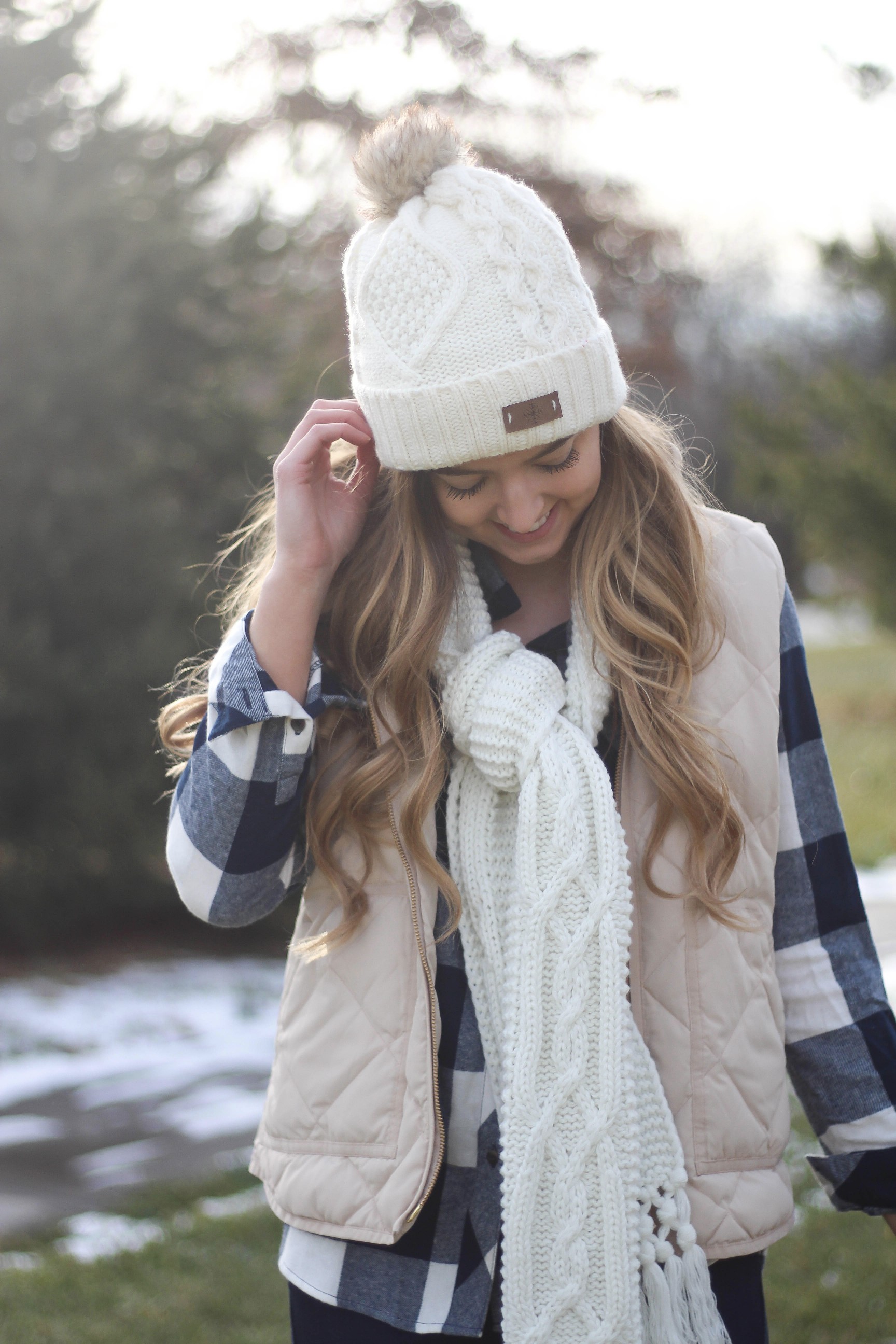 | Flannel | Vest | Scarf ($14) | Beanie | Jeans | Hunter Boots |
Can we all just take a moment to swoon over this scarf?! Seriously. It. Is. The. Cutest. This is one of those scarves I would see every time I went to Target and I finally broke down and bought it. I love the tassels on the end and how thick the cable knit is. A lot of times I just wear my scarves hanging down off my shoulder (like this), but I decided to tie this one in a knot! One more thing and I swear I will stop talking about this scarf – it's only $14! Case closed, go buy it.
I used to be a sucker for a cute vest. Now I hardly wear them which is dumb because I own so many! I decided to start pulling them back out this winter and they've slipped back into my life as cold-weather essential again. I layered this look with my favorite flannel from Nordstrom and decided to add this $12 beanie that matched my scarf.
In other news my technology bad luck continues as my phone has pretty much stopped working, so it was off to the AT&T store today to get a new one. I can't complain because I was able to get the iPhone 7 Plus (which my dad was totally against because of the size), but I think it will be nice because of how much work I do on my phone! And as always, I'm lucky that so many of my "problems" are first world and I was able to get a new phone.
Now the hard part of this post to write…my sister (and best friend in the world) is leaving me tomorrow for 4 months and I can't believe this day is finally here. It's a day my family and I have been dreading, but we have also gotten so excited for her. Miranda was born to travel the world and I know these next few months traveling Europe and studying abroad are going to be amazing for her. My family is unbelievable close and it's hitting us all hard (I have been non-stop crying behind her back the last few days).  Make sure to check out her travel blog Perks of Being a Dreamer and follow along on her adventures! We'll miss ya Mo!
xoxo,
Lauren Emily Lindmark
Copyright © 2016 dailydoseofcharm.com