Add a Little Sparkle to the New Year | New Year's Eve OOTD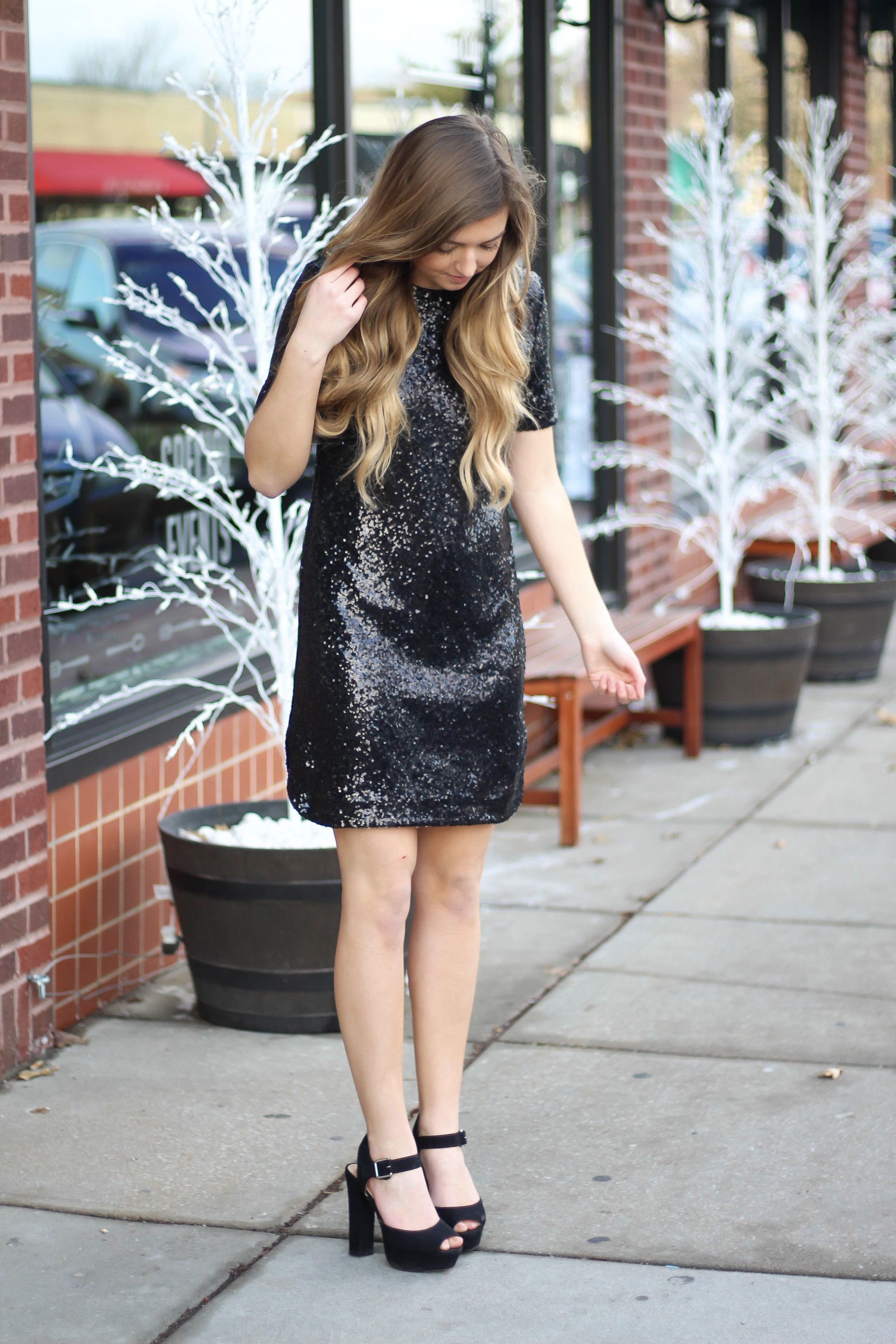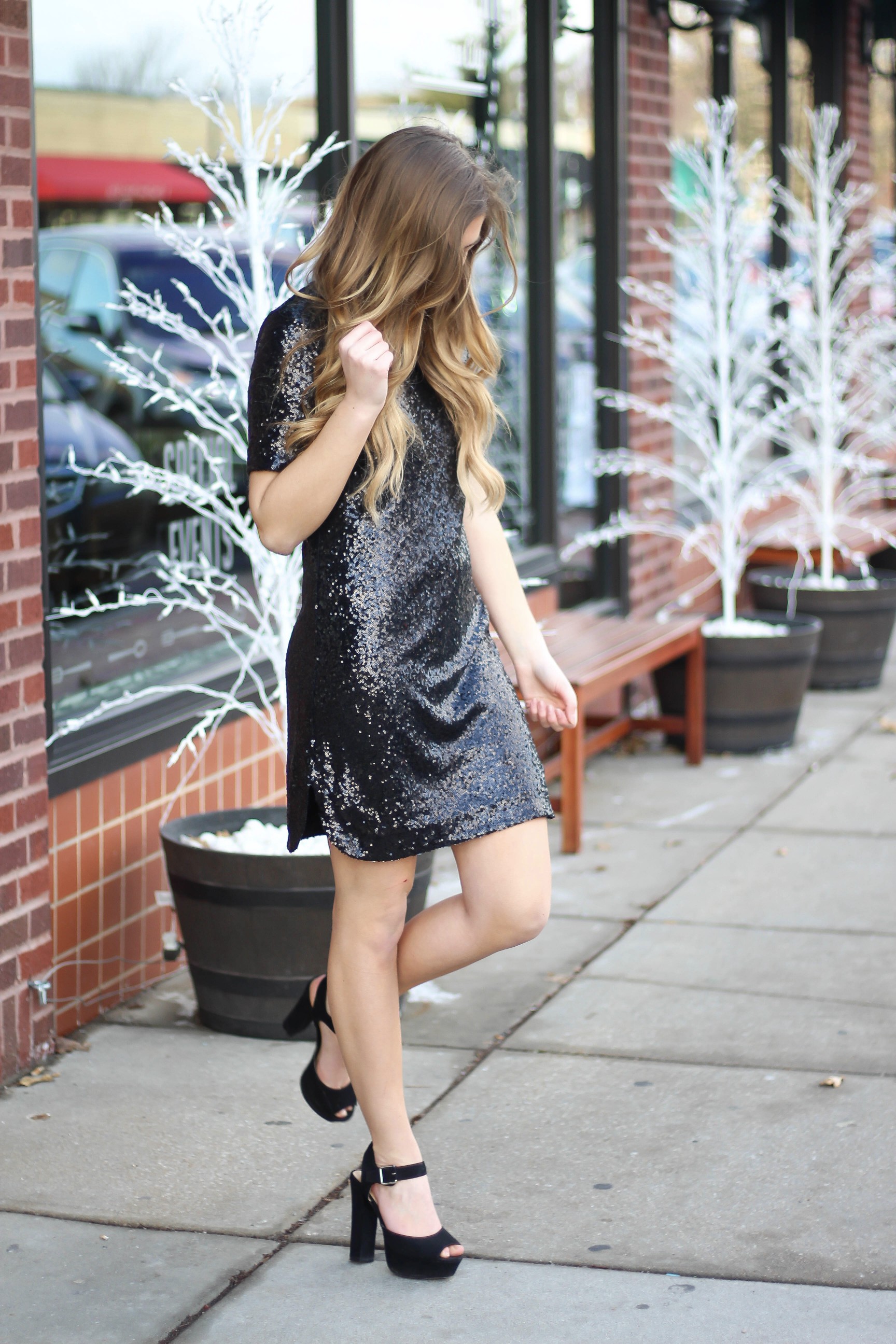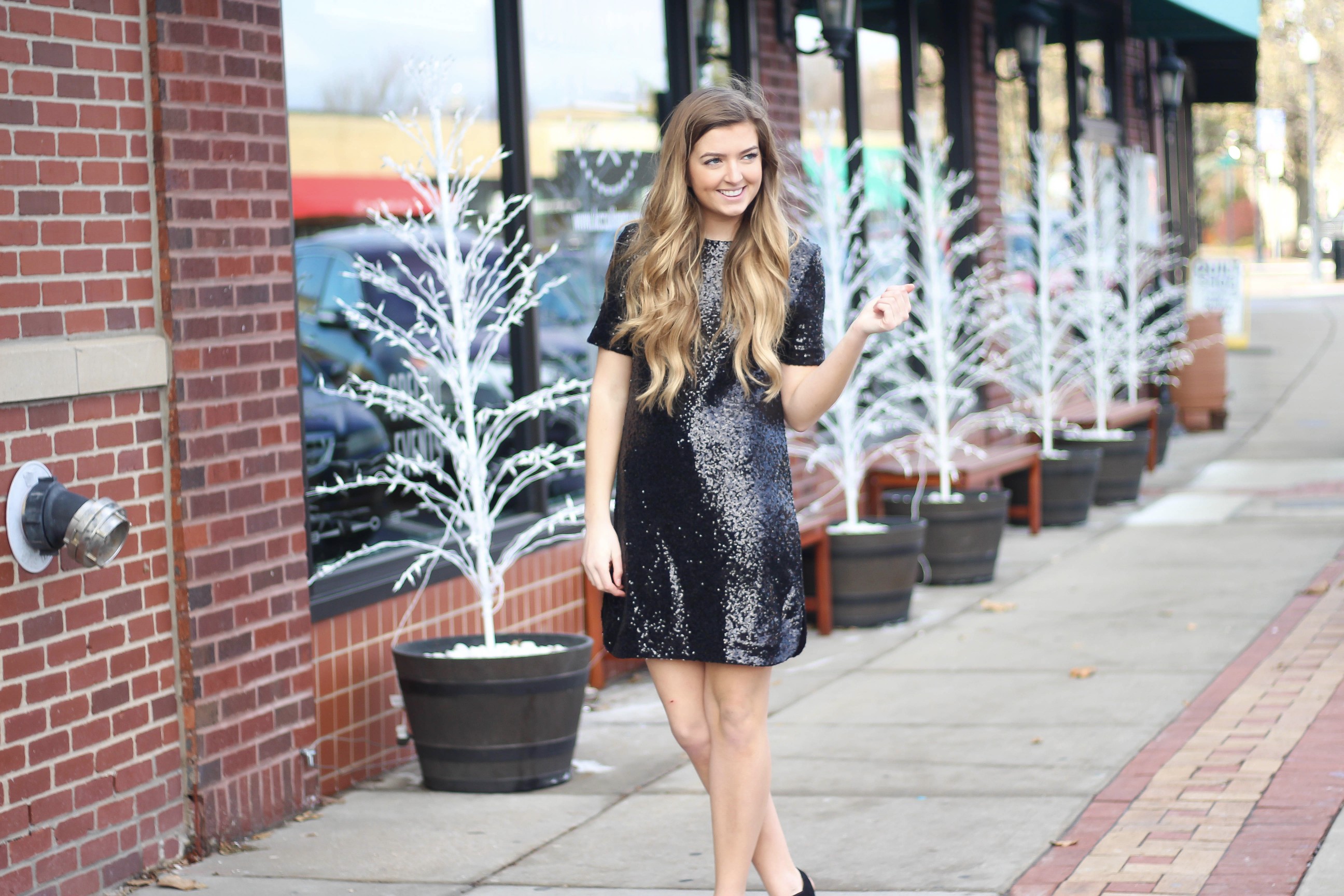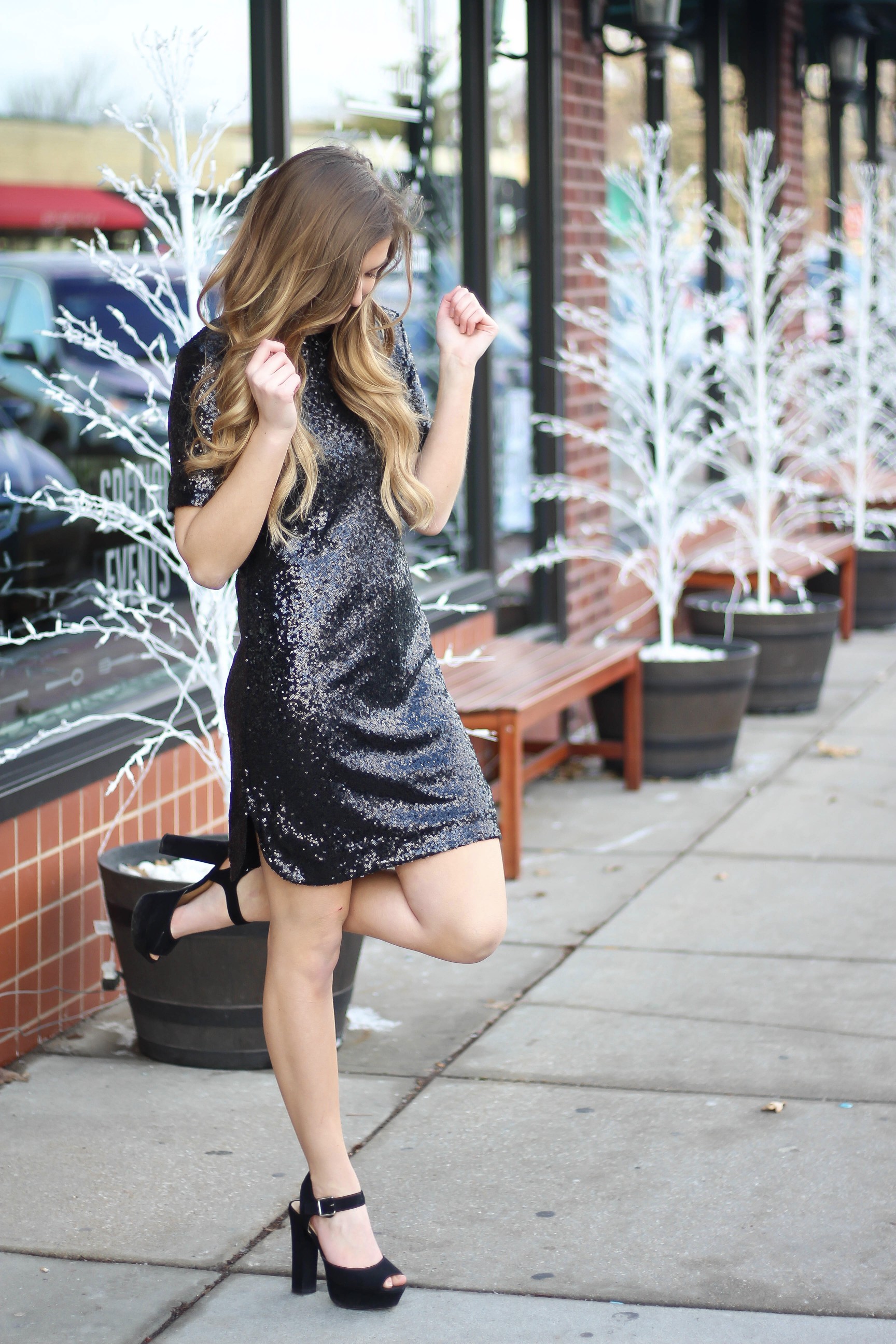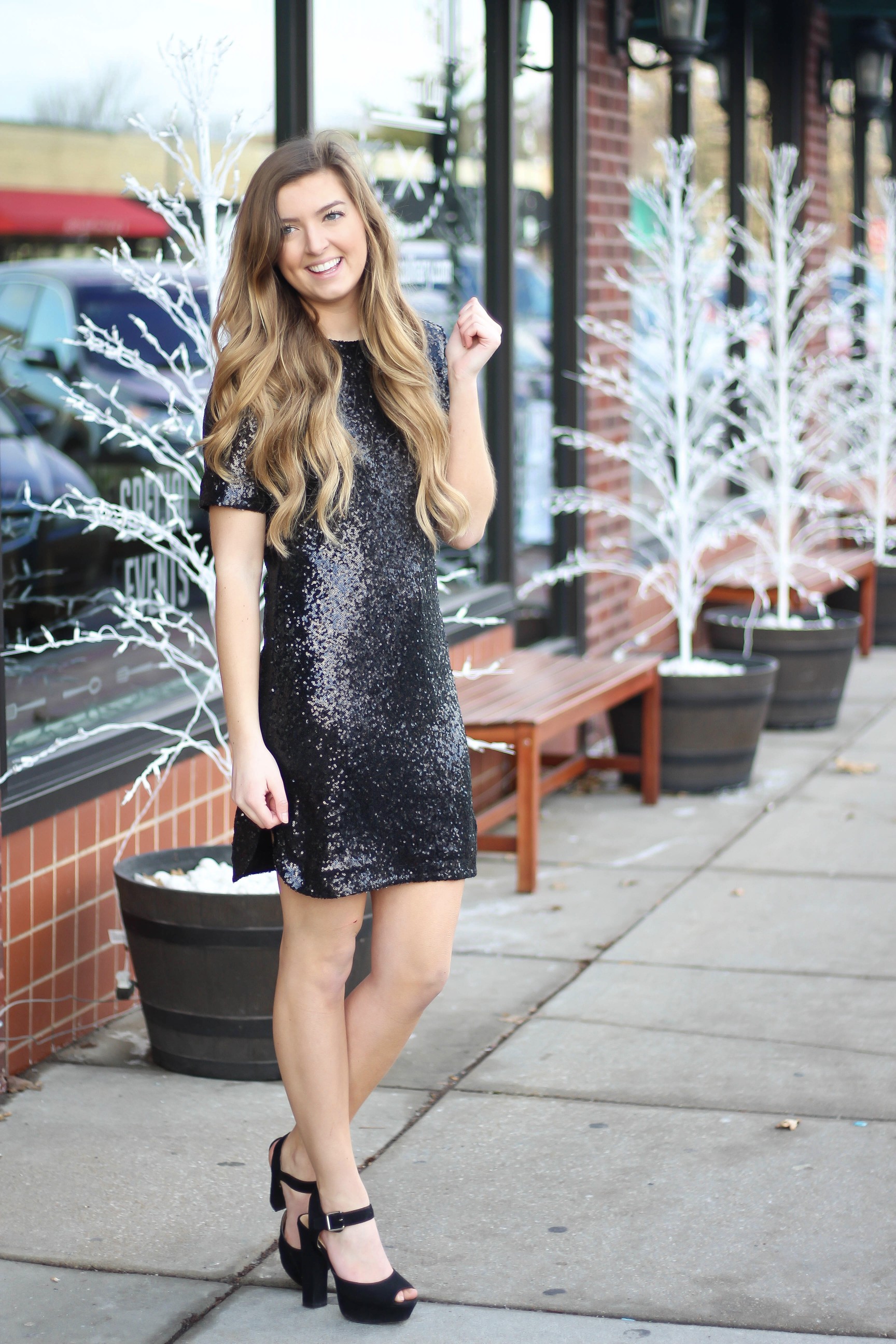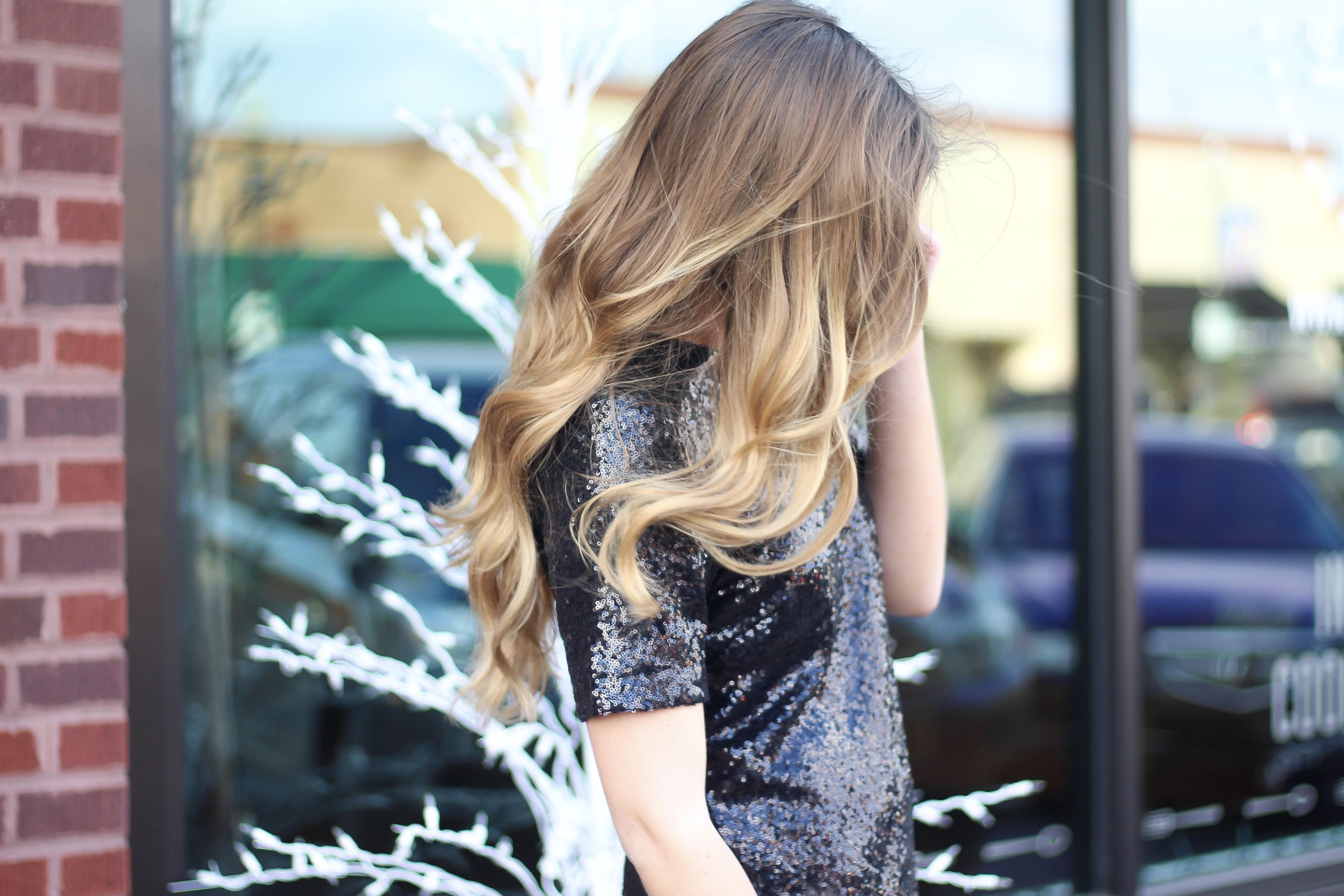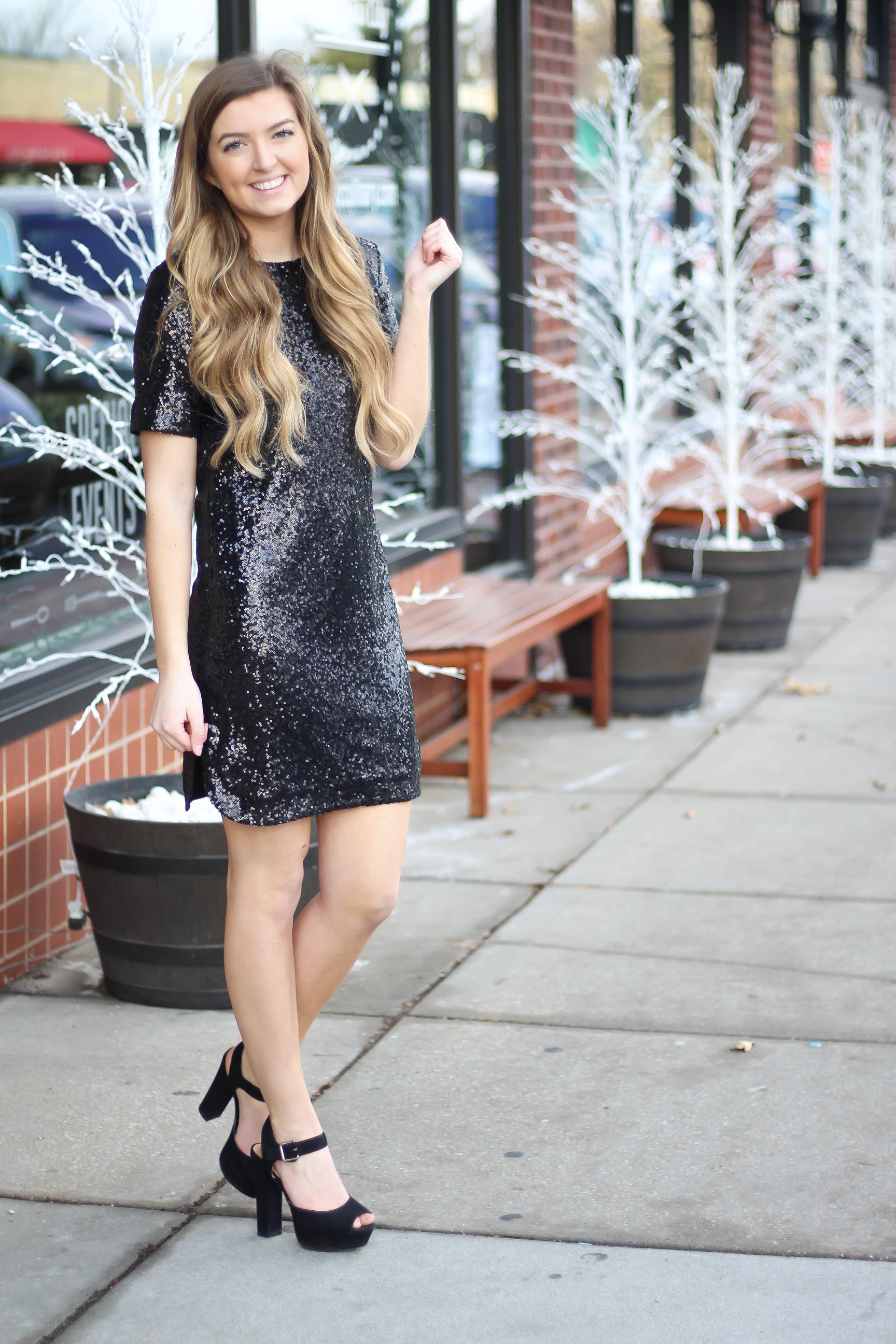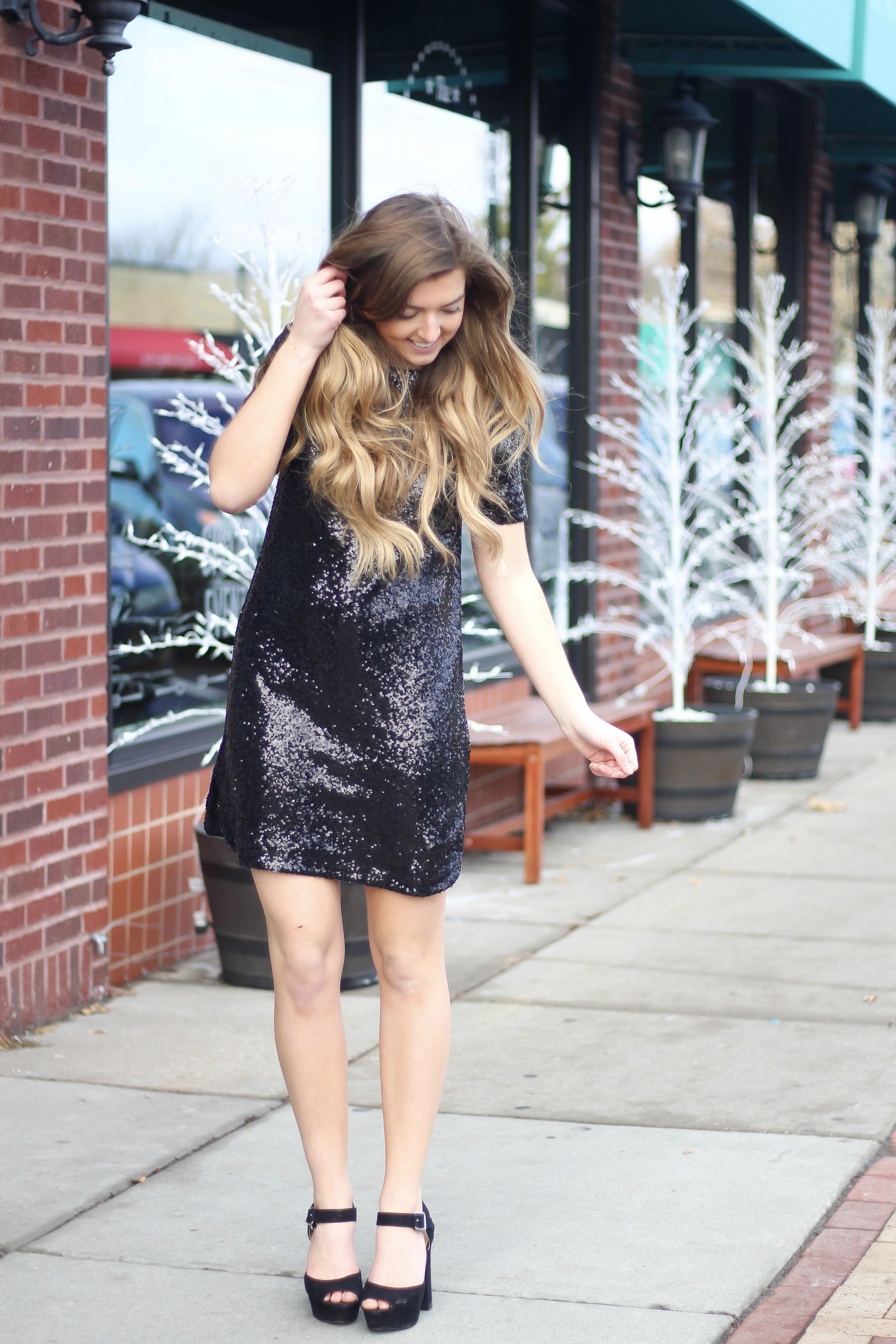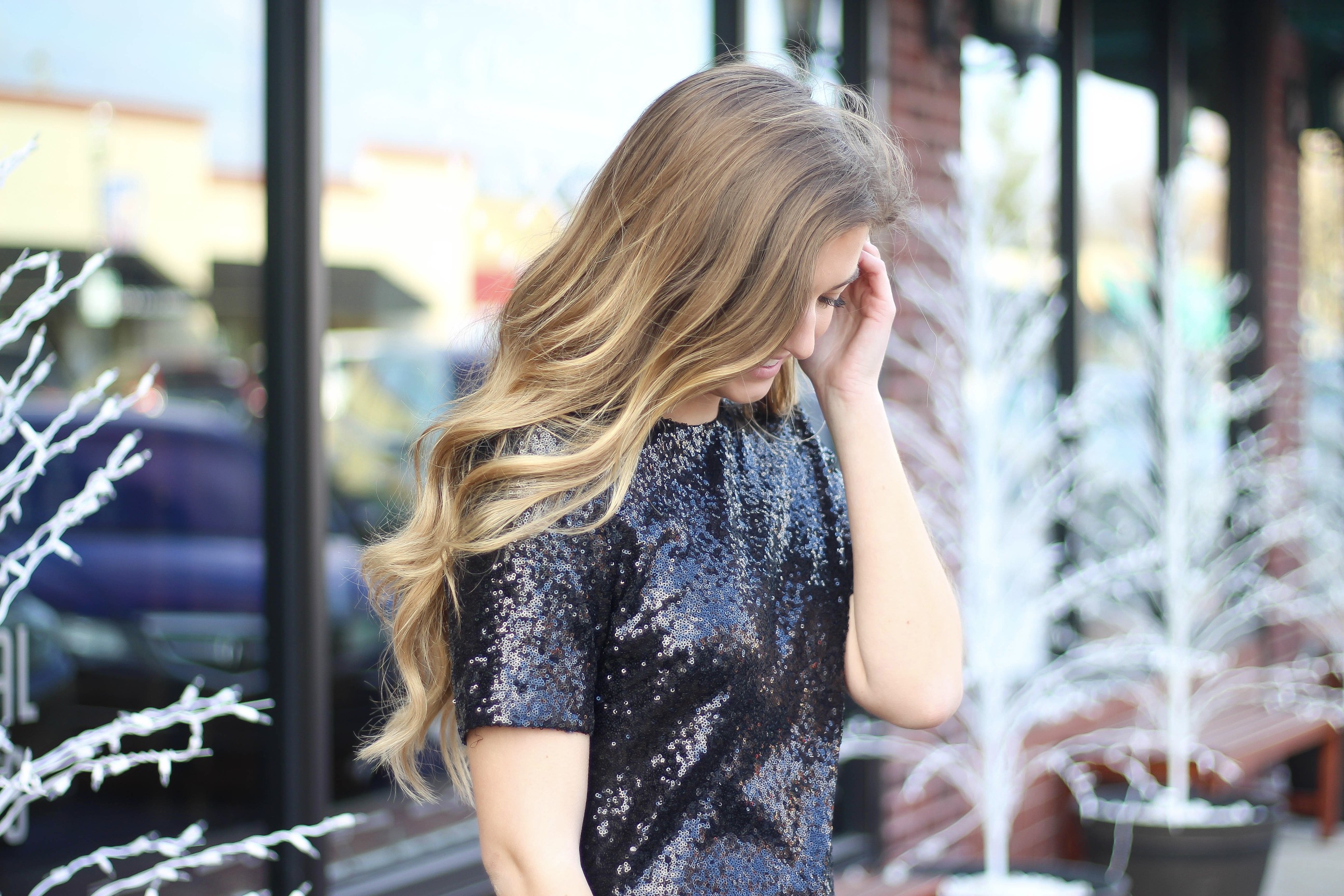 New Years Eve is the one time of year you get to dress up in the most sequins that you can find! I am a total girly-girl so there can never be enough sparkle in an outfit! I am usually at my lake house for New Year's Eve so I typically wear an oversized tee, a sweatshirt and some leggings. However, this year I have plans so I was really excited to actually go shopping for a fabulous outfit! It was so hard to narrow down my shopping cart because there are so many perfect outfits out there, but this one was definitely a winner.
When shopping for sequins you never know what kind of quality you'll get. Sometimes there are huge gaps between sequins or they just look cheap. This dress is AMAZING quality at an affordable price! I swear there are 10,o00 sequins on this pretty black dress. I love how it glimmers in the light! I paired it with my favorite black heels (only $30) and I decided with this many sequins it didn't need any accessories. However, some earrings would be cute with it!
In other news, I have been planning out my year for 2017 (although there isn't much definite planning you can do for a new year) and I am thinking about dying my hair again! My brunette hair has really grown out and I like the light blonde color of the ends of my hair. What would y'all think about me going lighter and bringing it up higher to my roots again (balayage)? While we're on the topic of 2017, what kind of New Years posts would you like to see? I posted my resolutions last year so I can do that again!
Be on the lookout for tomorrow's post because I have another NYE outfit to share with y'all! I can't believe that 2016 is almost over, it has been a hell of a year (and by that I mean a CRAZY one)! My best friend and I are going to shopping today for the post-Christmas sales so maybe I will post a haul, I will also post a Christmas present haul this week! I don't know how some youtubers post Christmas present hauls on Christmas, I was way too busy!
xoxo,
Lauren Emily Lindmark
Copyright © 2016 dailydoseofcharm.com