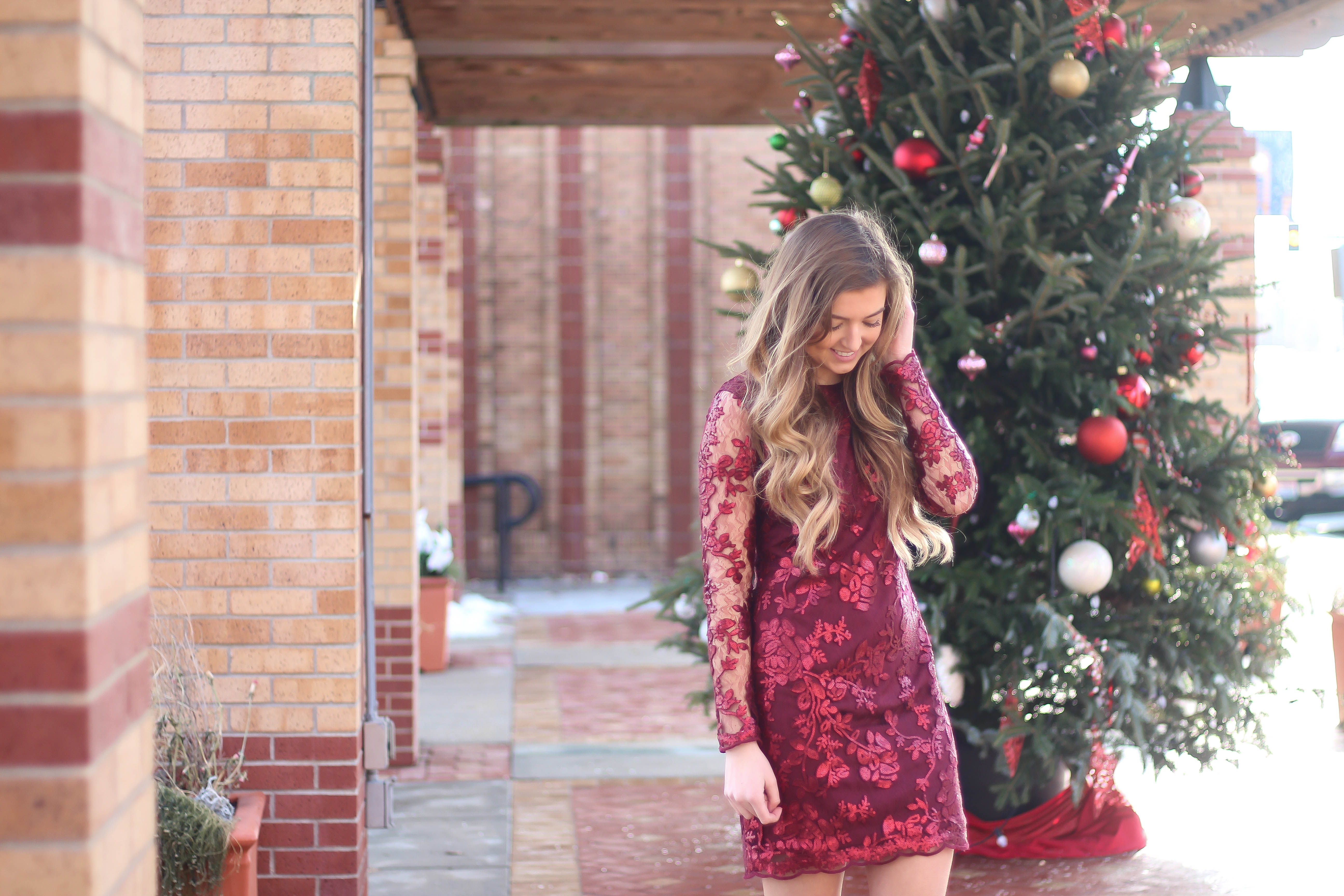 Merry Christmas | Holiday OOTD + My Family Traditions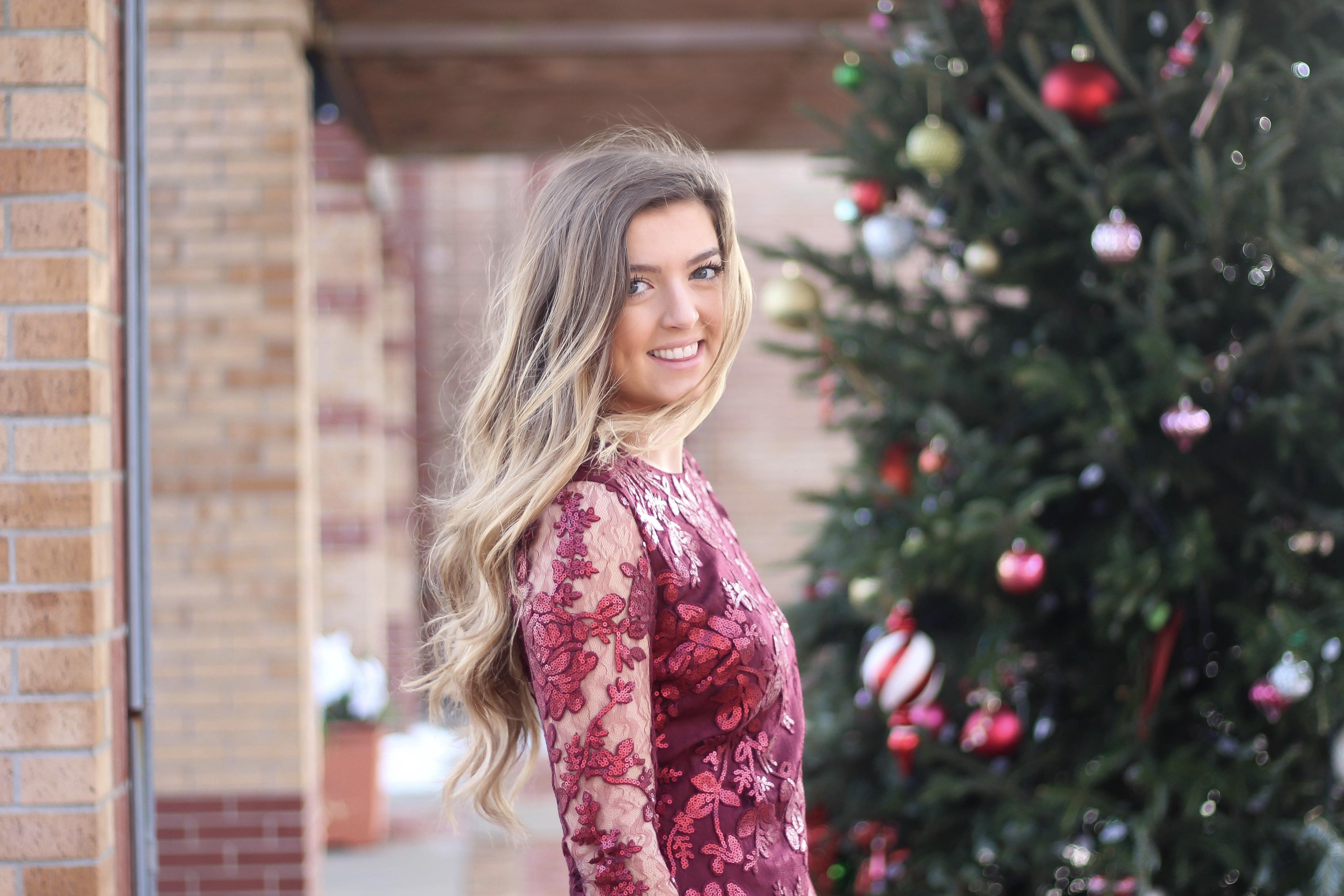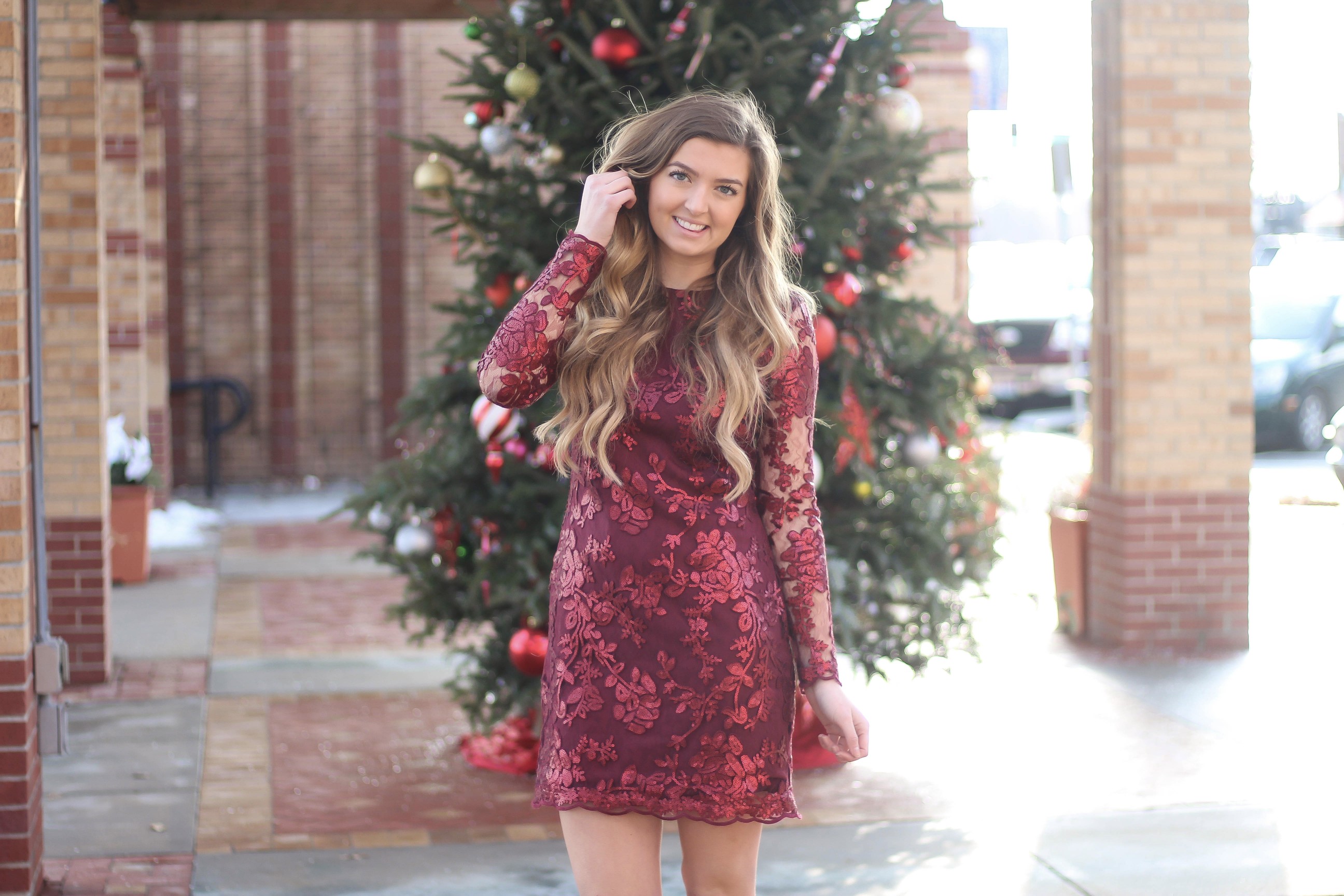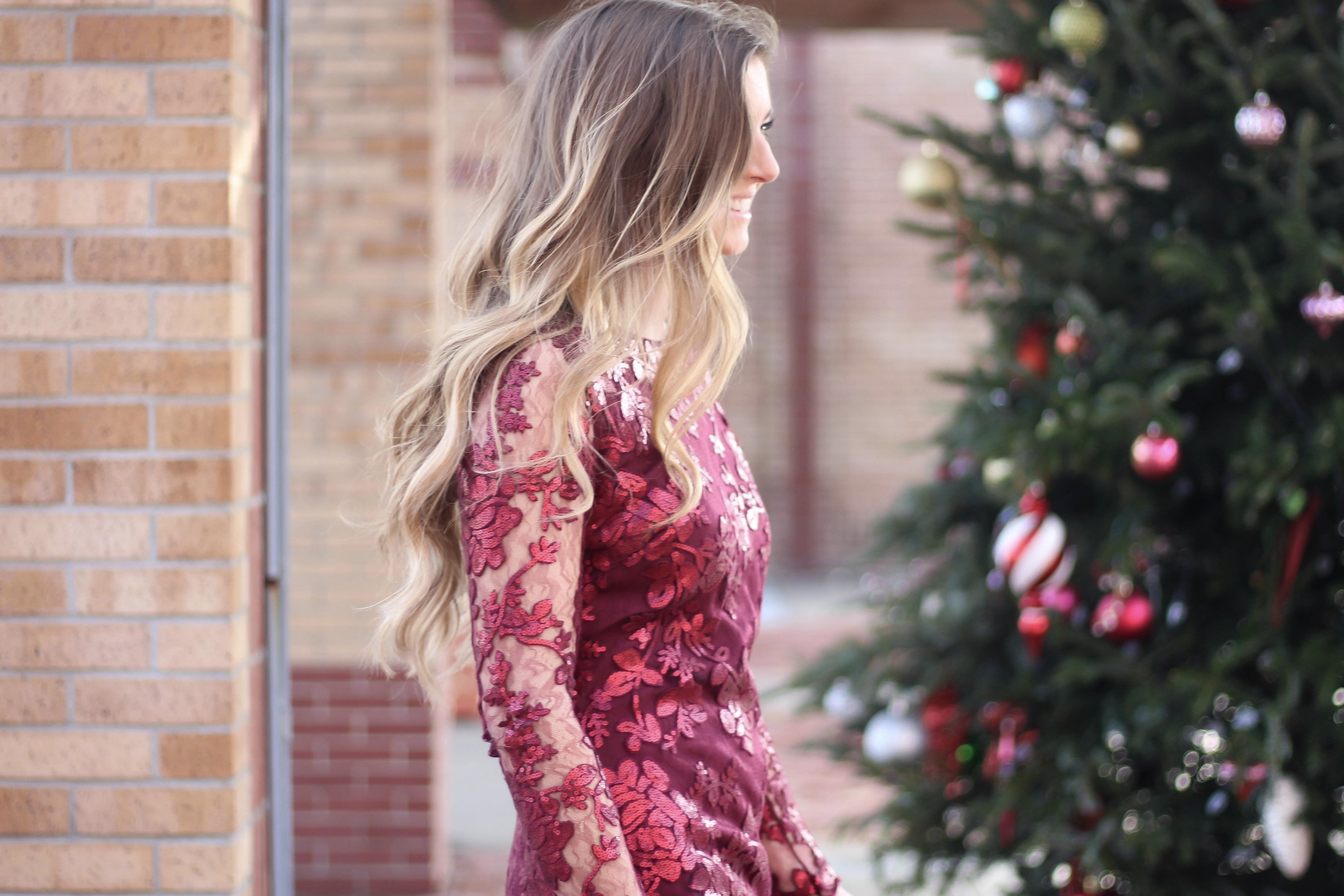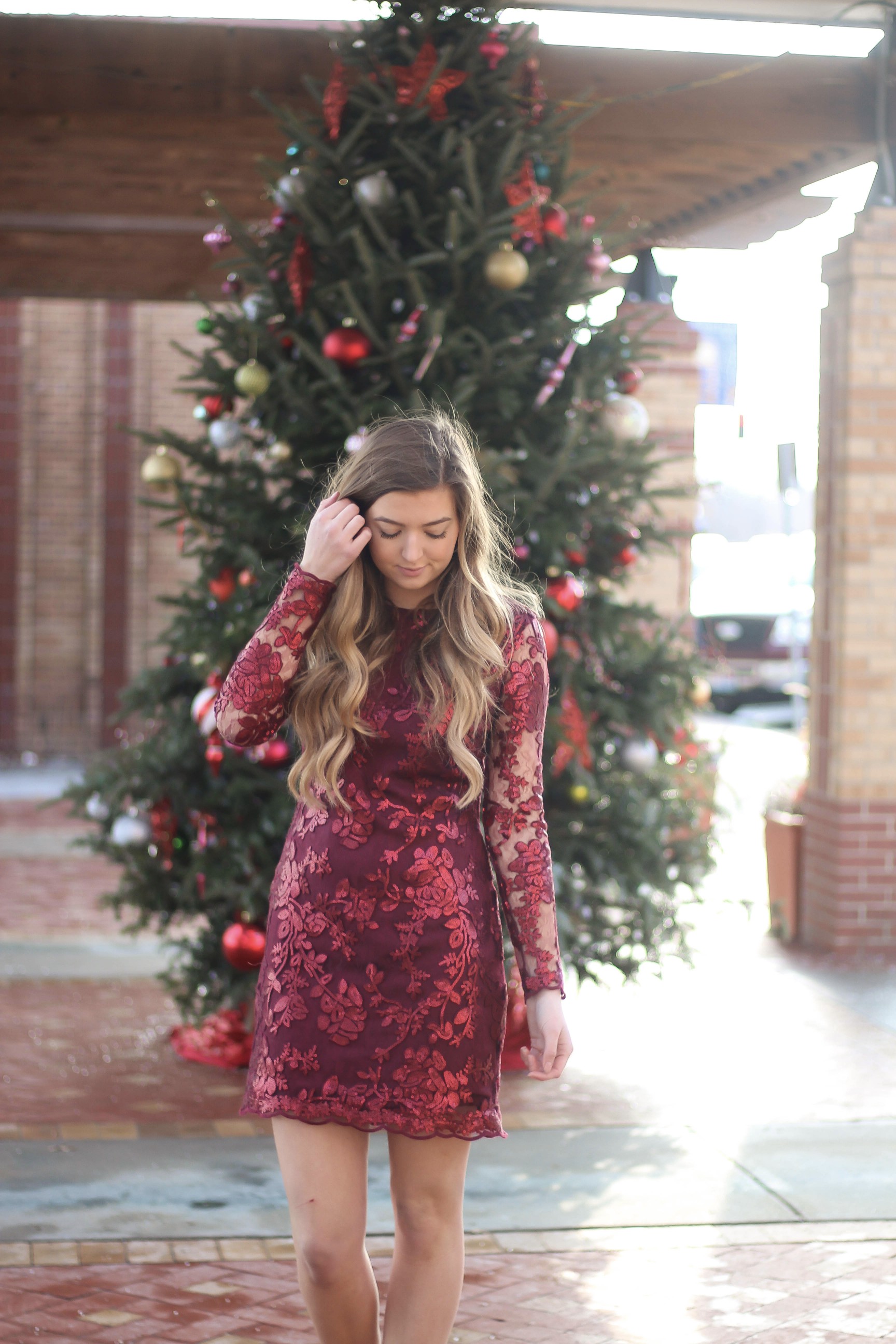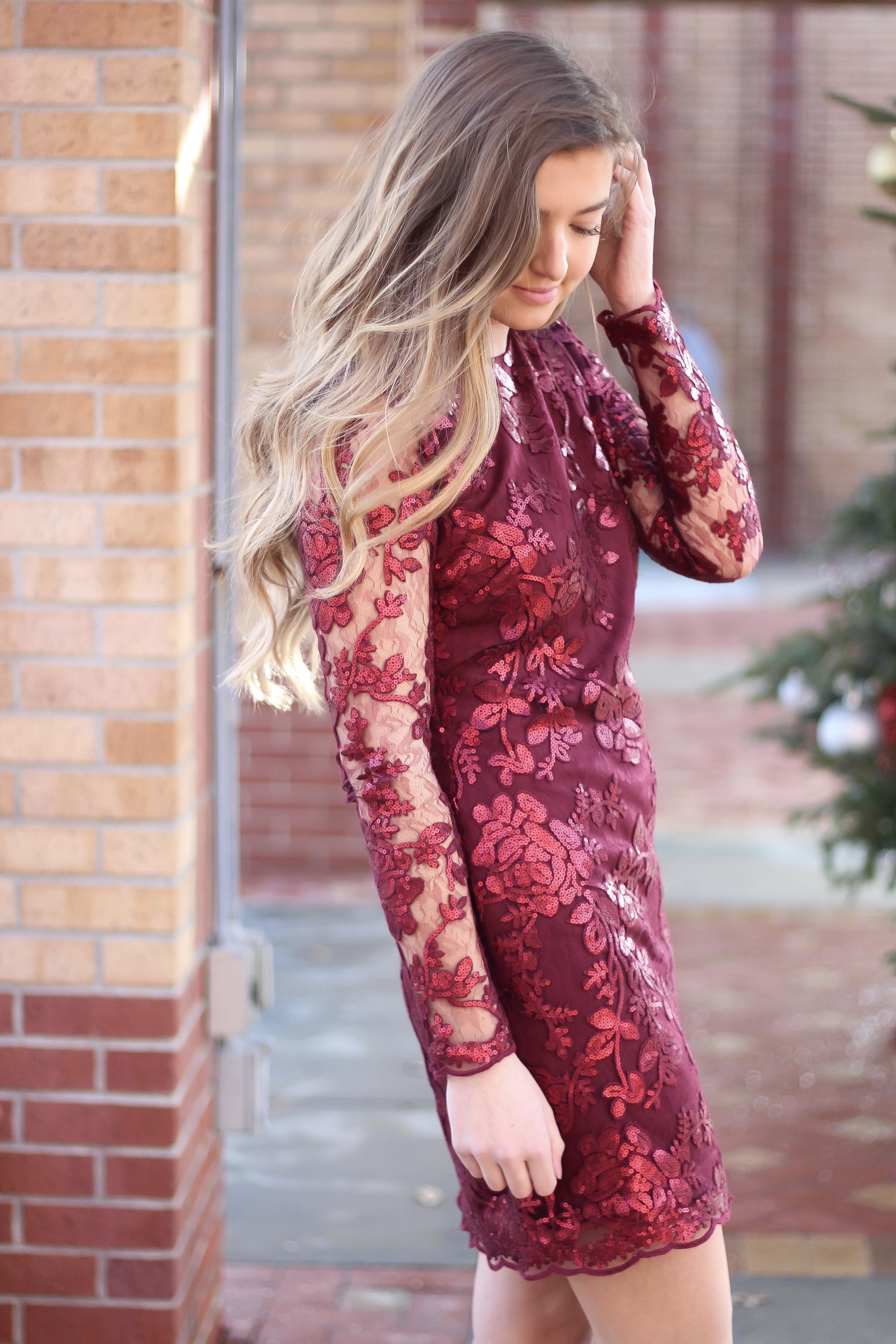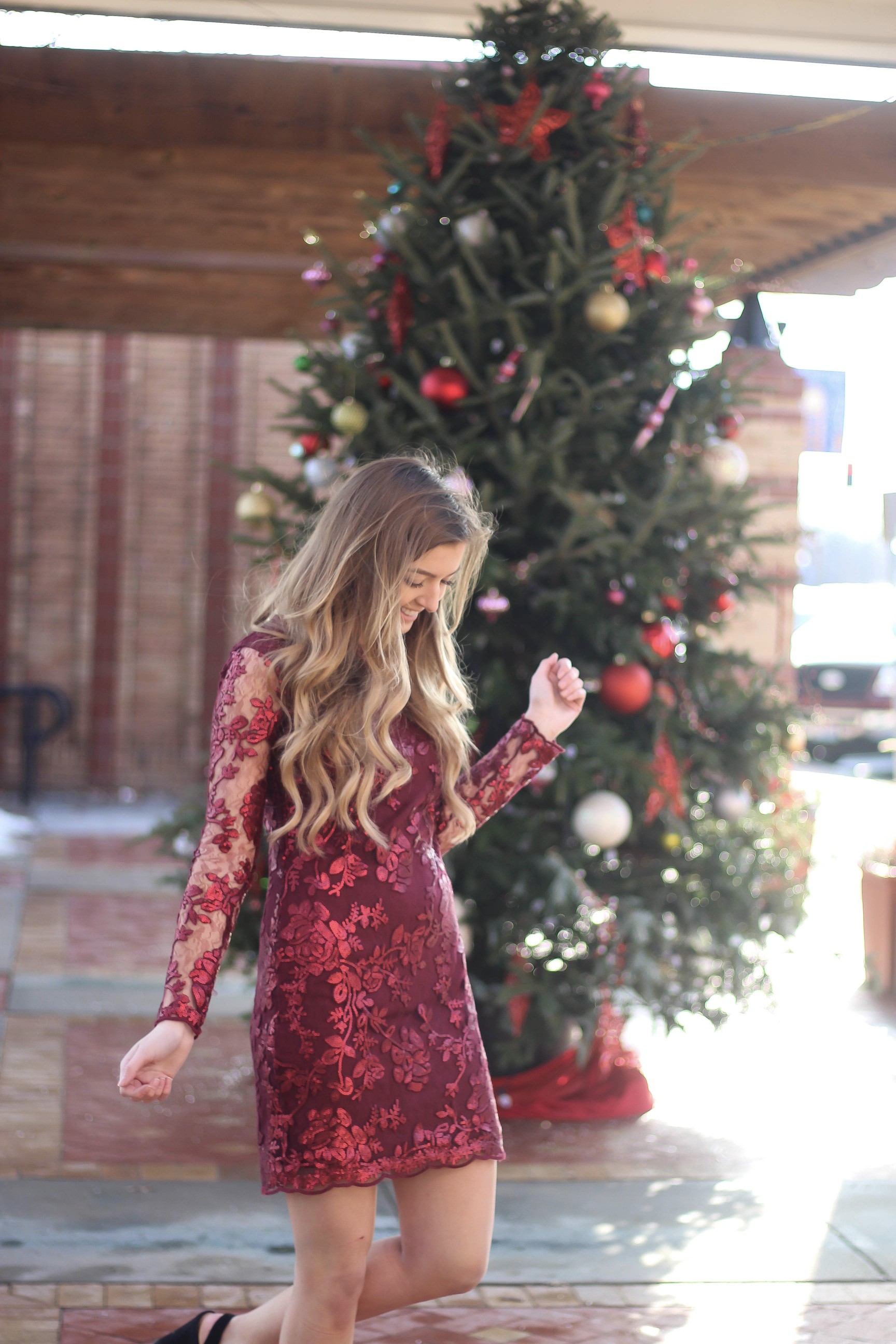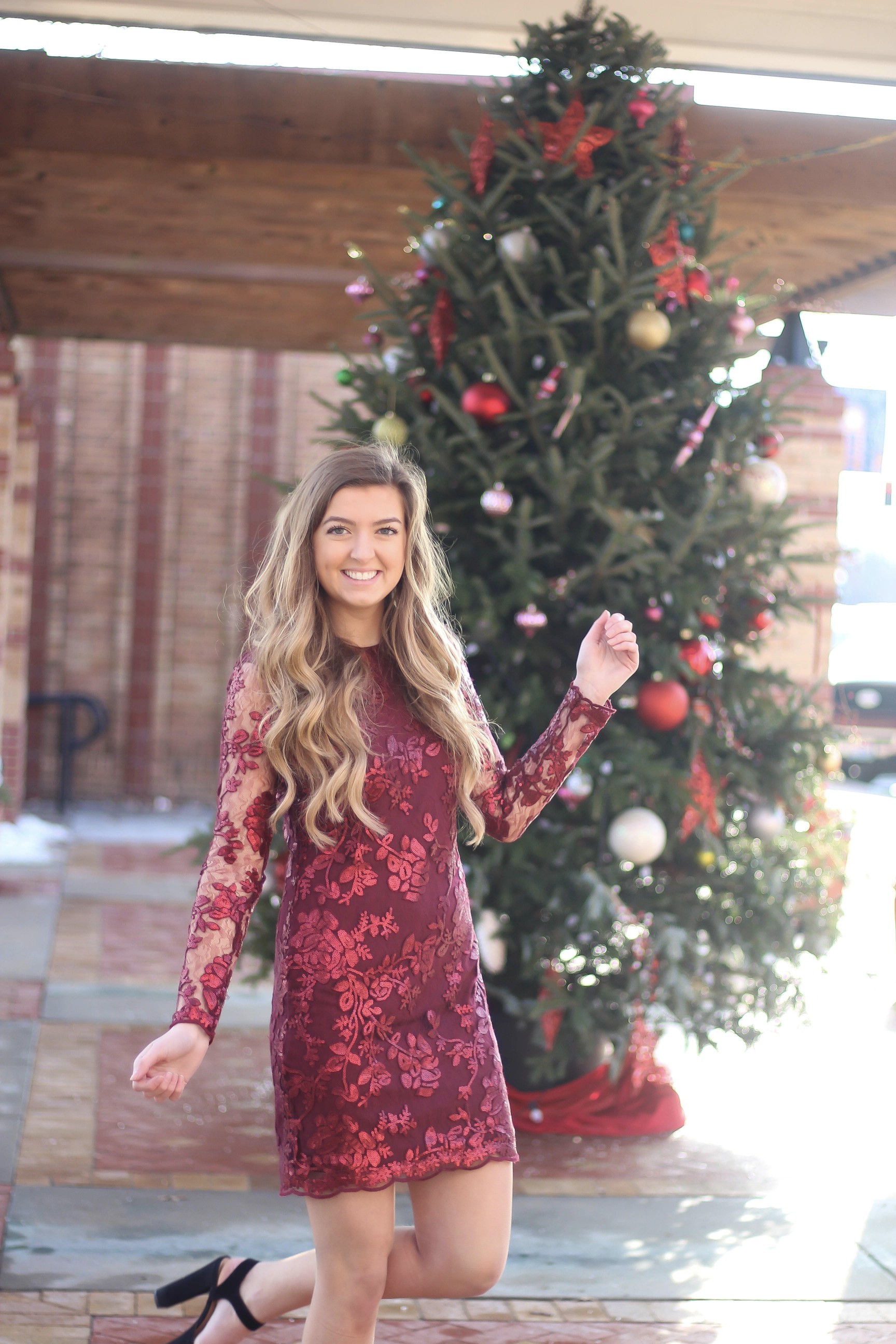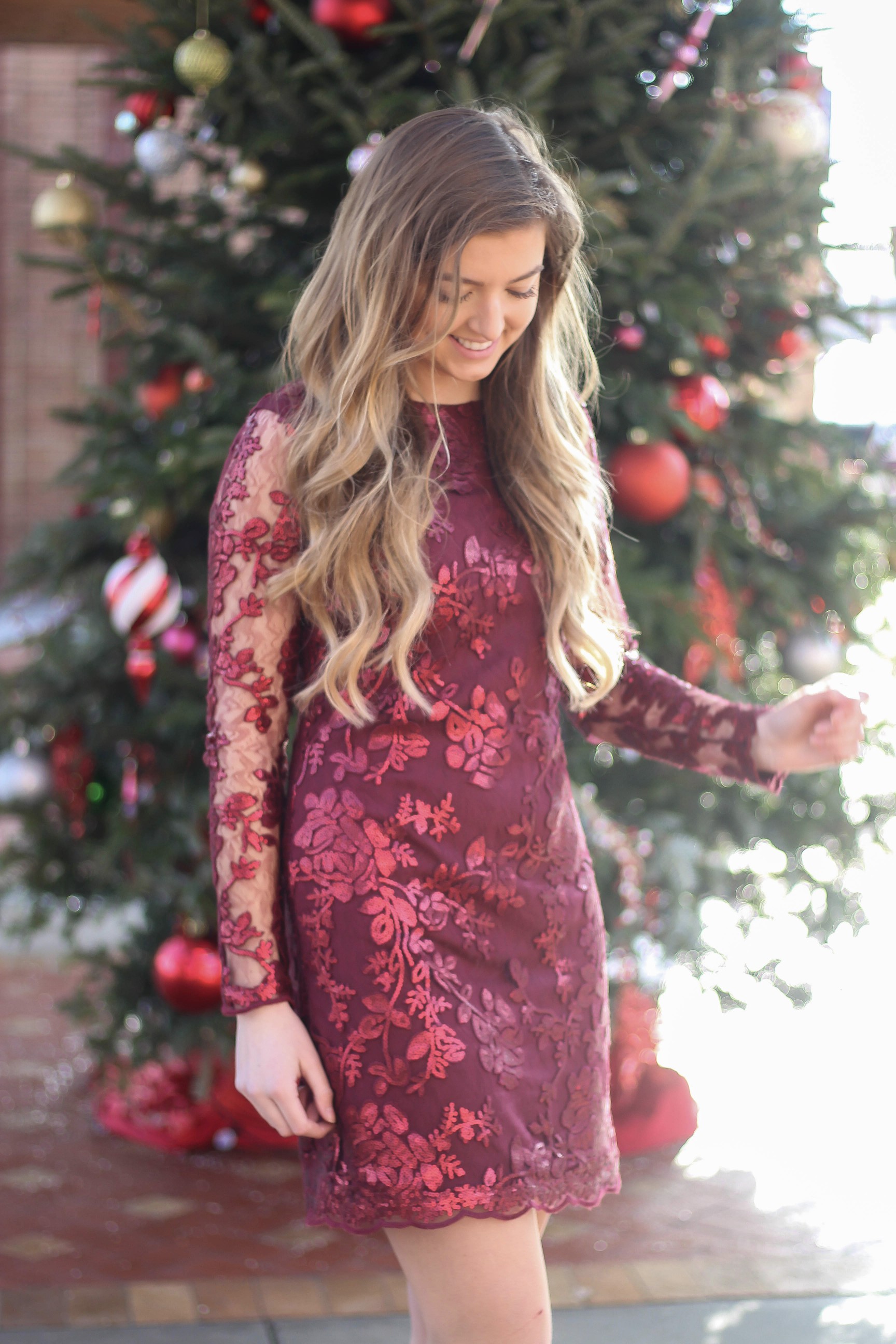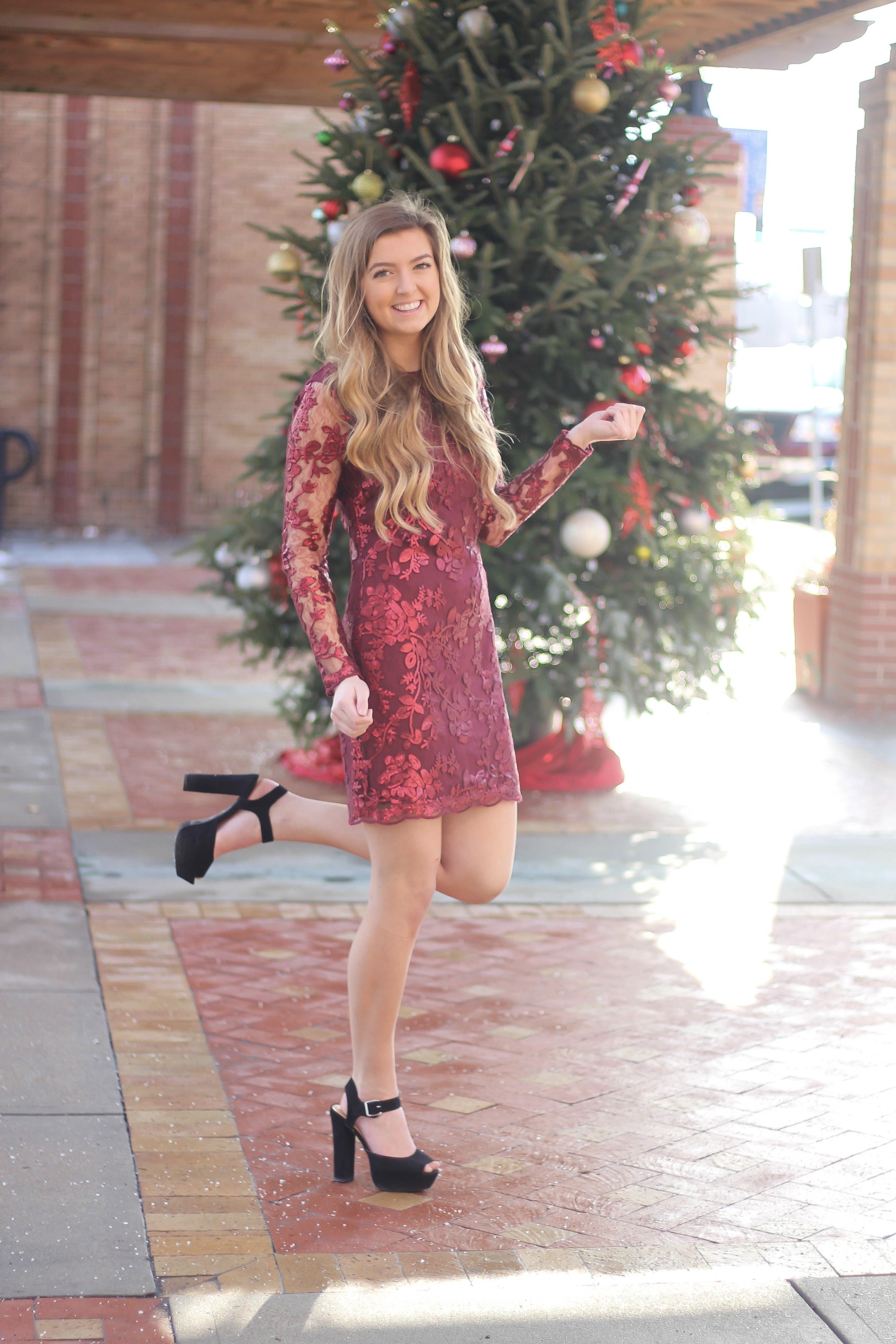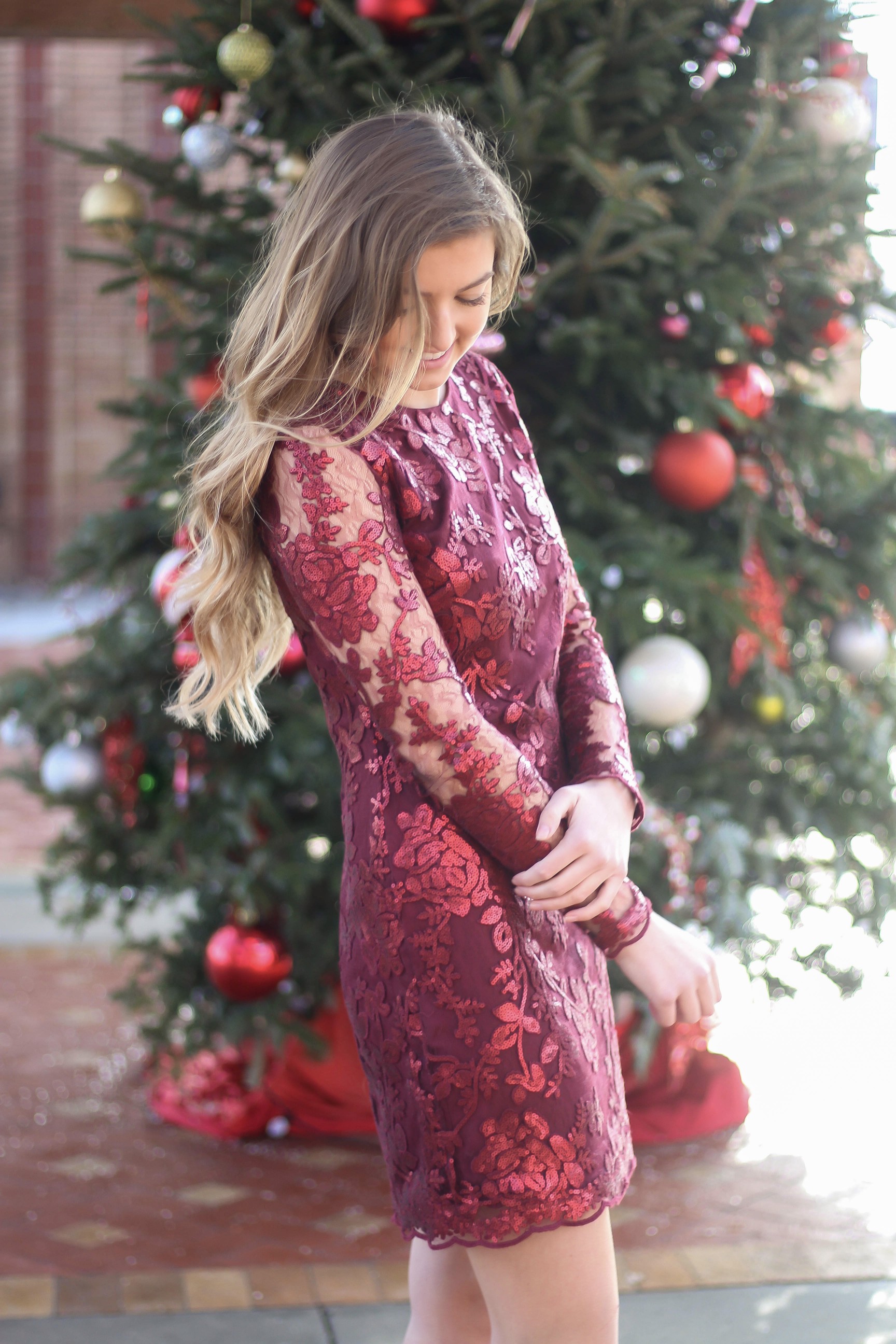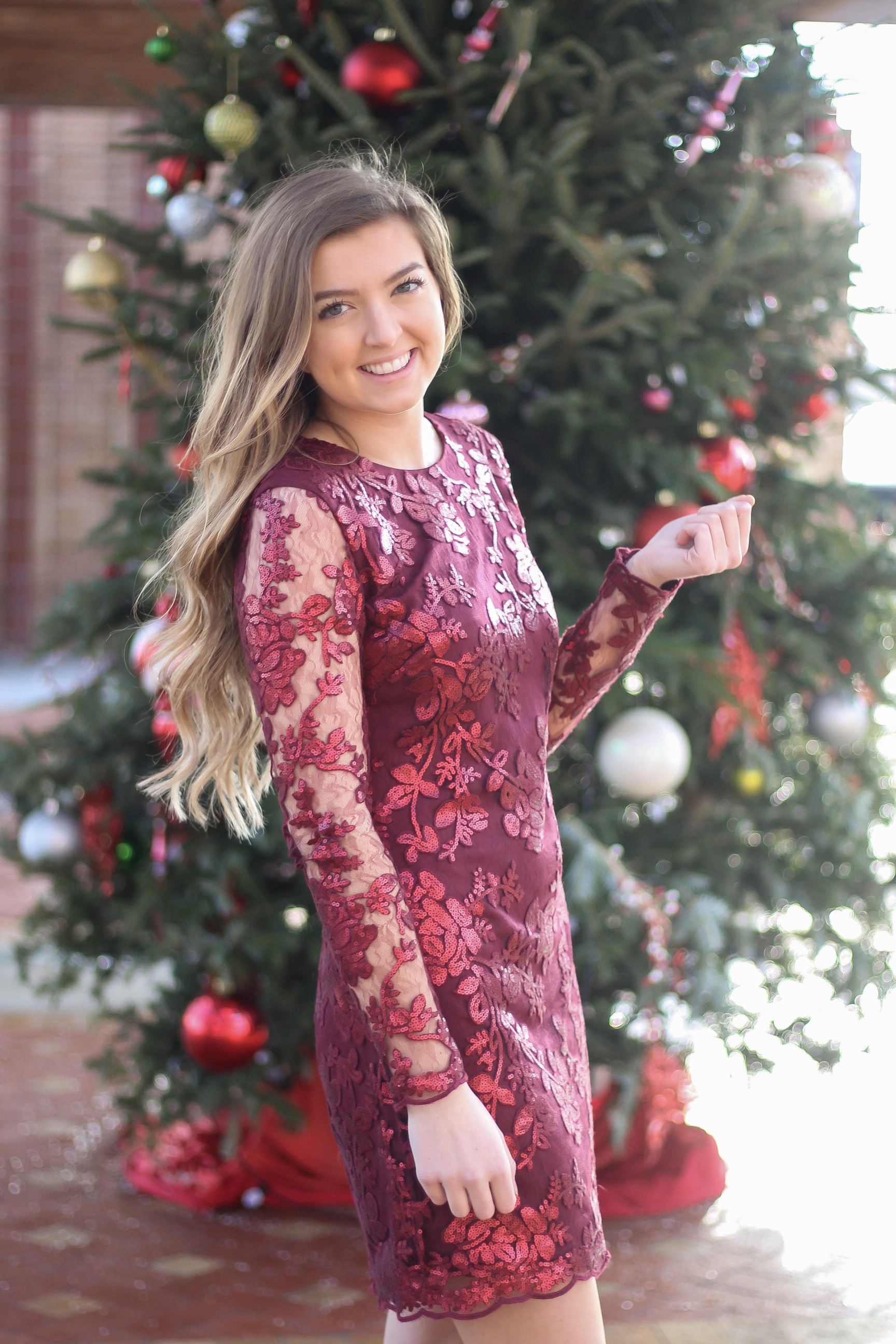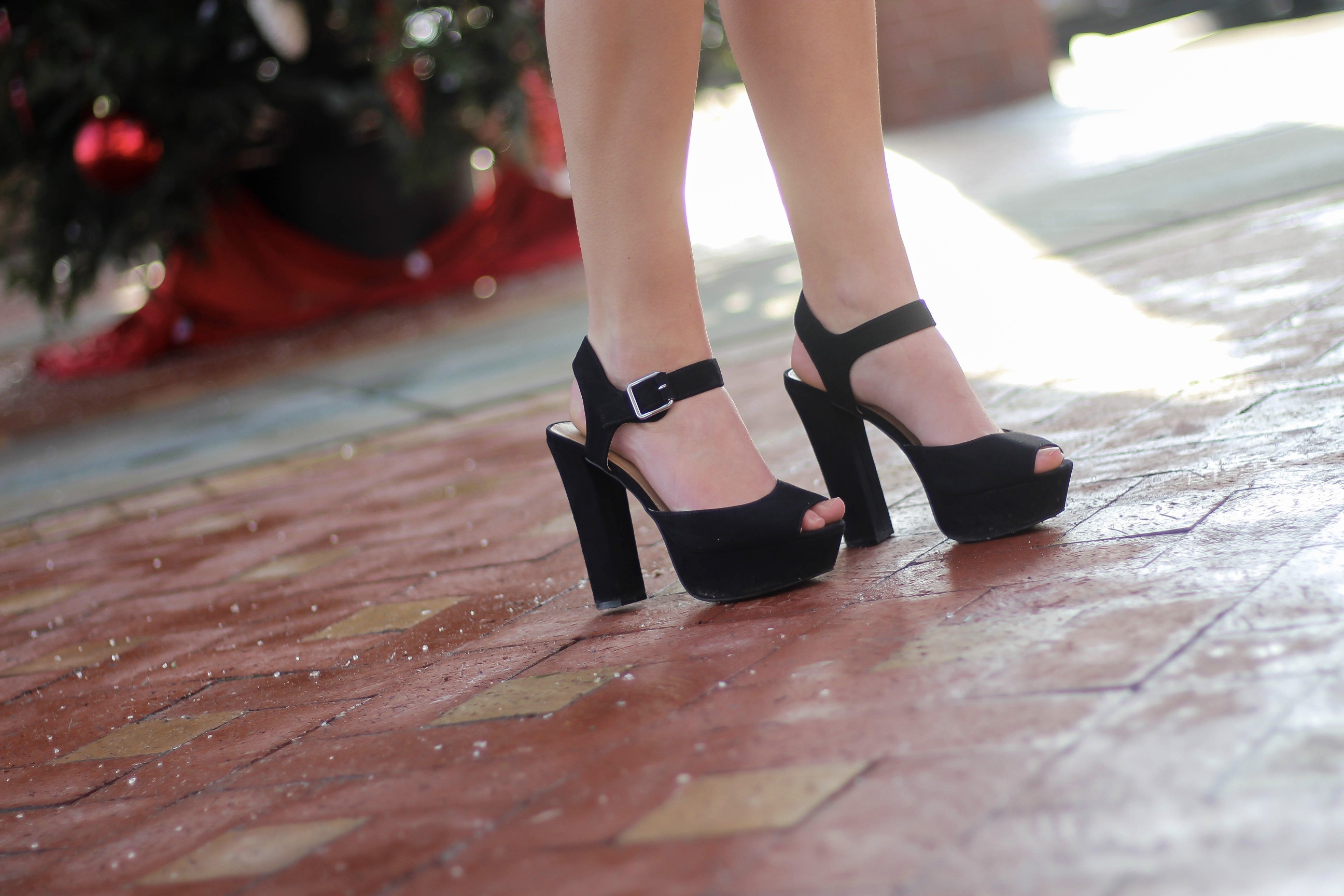 Since I usually don't post on weekends (and I don't want to work on Christmas Eve and Christmas), I wanted to share my Christmas dress with you all today! Picking out a dress this year was so fun, I adore all the dresses Nordstrom has this time of the year! When I saw this one I fell in love with the lace and sequin details and knew it would the perfect holiday dress. These photos don't even do its justice, it's such a beautiful dress! Plus the red is so festive!
I didn't feel like I needed any accessories with this dress since the lace and sequins were so bold so I decide to just pair it with some black heels. If you watch my vlogs you would know I found these shoes at Kohls for $30 the other day – which is such a steal! I wanted to link the exact pair for you all so I searched them online and found them for the same price! These heels are my favorite ones I own so I definitely recommend.
My sister and I drove to this tree in downtown Overland Park (about 79th and Metcalf for you KC followers) to take photos. I had never been to see the Mayor's tree before and it was so cute! There were little shops surrounding the patio that had the tree so we did some browsing while we were there. I love this time of year, but everyone shopping last minute drives me a little crazy because every store is always packed and traffic is so bad haha! So after about two stores we gave up, took the photos, and left.
So far my winter break has consisted of a ton of baking (everyone in my family can bake/cook so that is always a big part of the holidays). We also went to see the nutcracker and drove around to see lights. We still have a few more Christmas traditions to cross off our list before Sunday – Christmas traditions are my favorite part of this time of year! On Christmas Eve my family and I always bake all day, go to dinner, ice cookies for Santa, go to church, open a Christmas Eve present (aka pajamas), write our notes to Santa, then read The Night Before Christmas and go to bed.
On Christmas my sisters and I usually wake up before 7:00 a.m. and we all meet in my room with our laptops. Then we play Webkinz until we are allowed to wake my parents up! It sounds so silly that a 21 year old, a 19 year old, and a 14 year old still do that, but we are so big on traditions that we have just never stopped! We really are kids at heart – it helps keep the Christmas magic alive! When it's time to wake my parents up we all go downstairs and turn the oven on then open stockings.
After that we all sit around and talk or watch the Christmas Disney parade while we wait for breakfast to bake. Every year we make this DELICIOUS breakfast caserole. It is seriously the yummiest thing ever and it makes it even more special that we only eat it on Christmas and Easter! Then after breakfast we open presents, we really take our time and go one at a time to make it last beacuaes we love watching each other open gifts! The rest of the day is spent eating the goodies we have baked and being with each other. Although some of our traditions may seem silly, they really are my favorite things ever!
What are your favorite holiday traditions?
Merry Christmas & Happy Holidays,
Lauren Emily Lindmark
Copyright © 2016 dailydoseofcharm.com