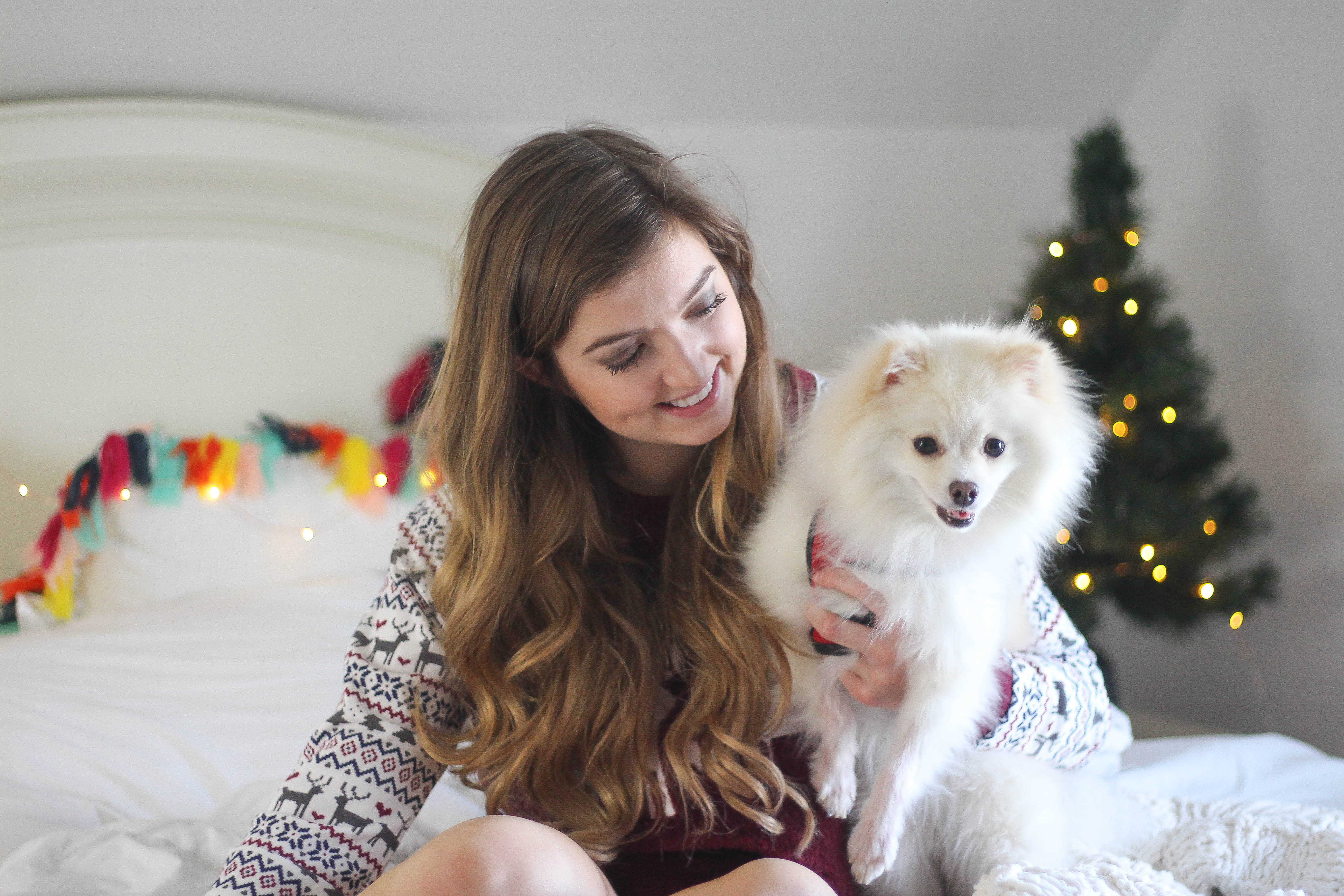 Winter Break Morning Routine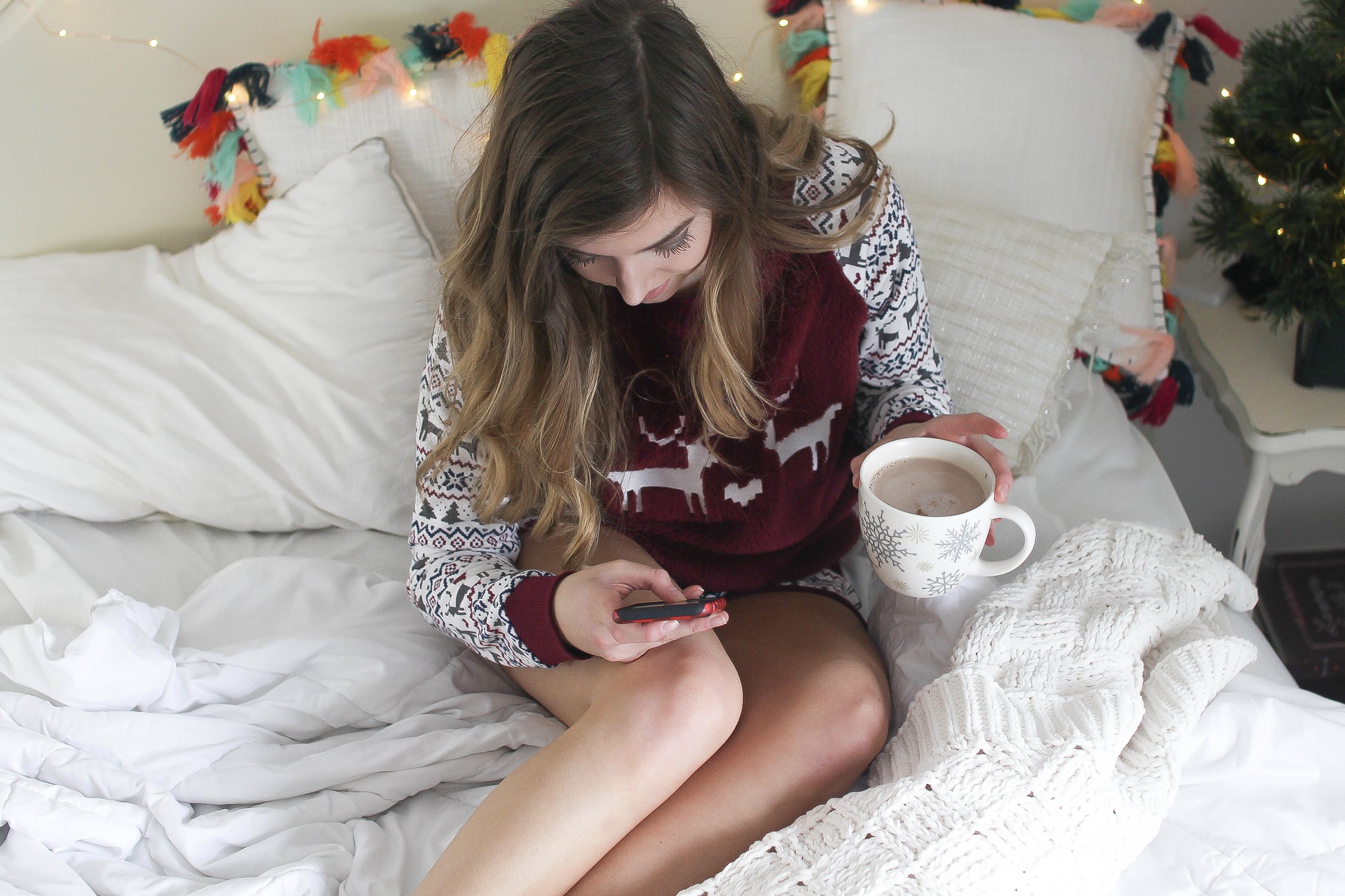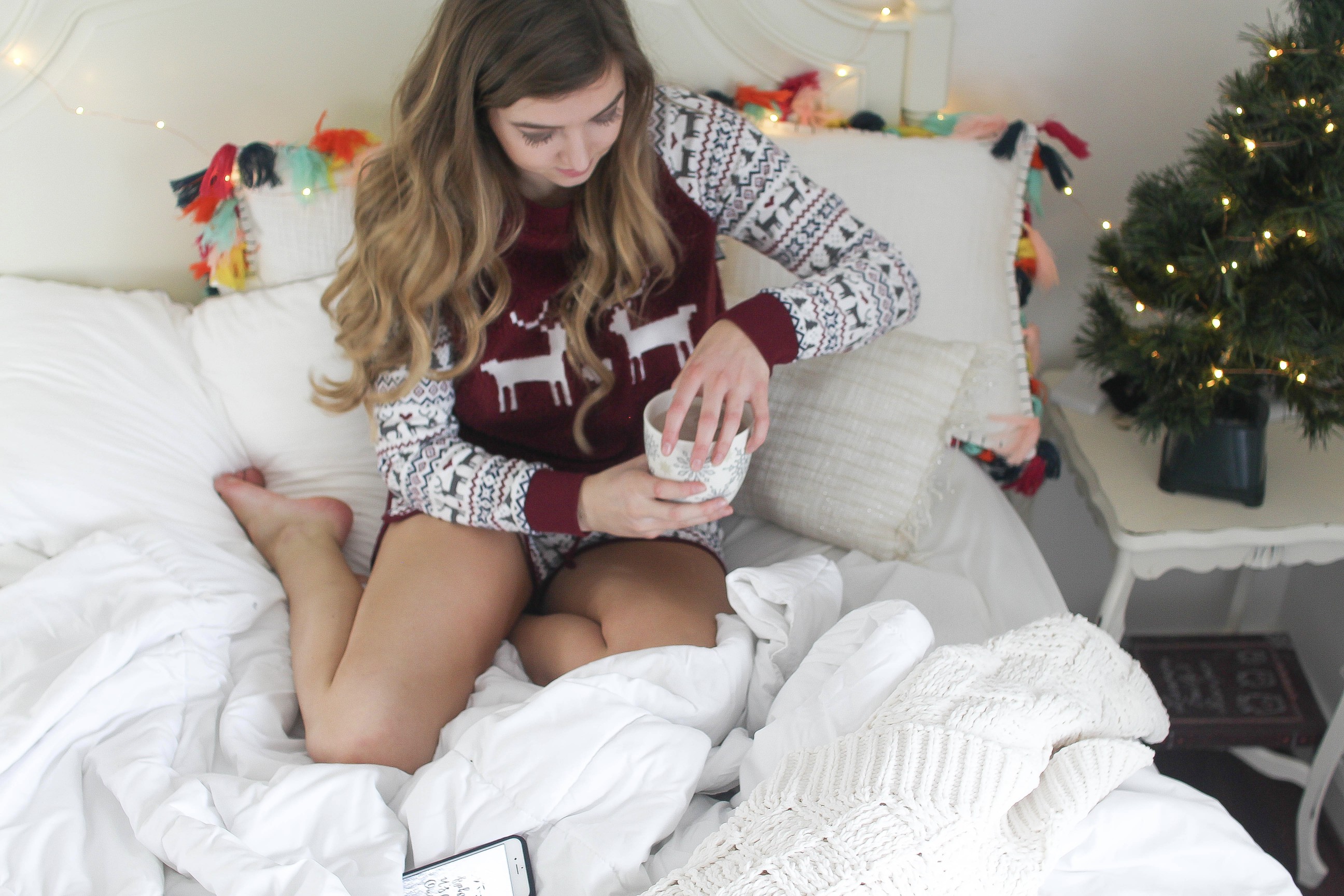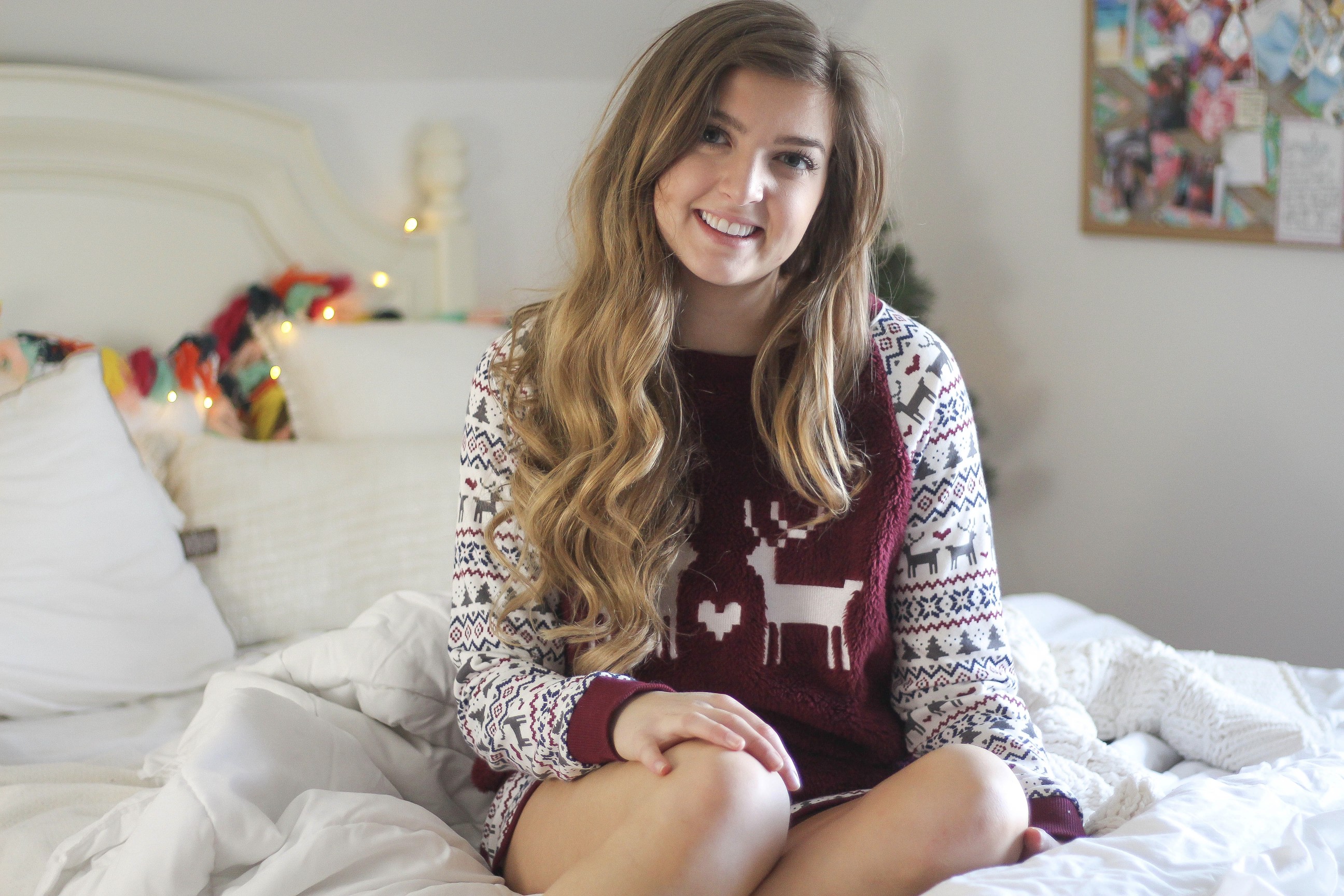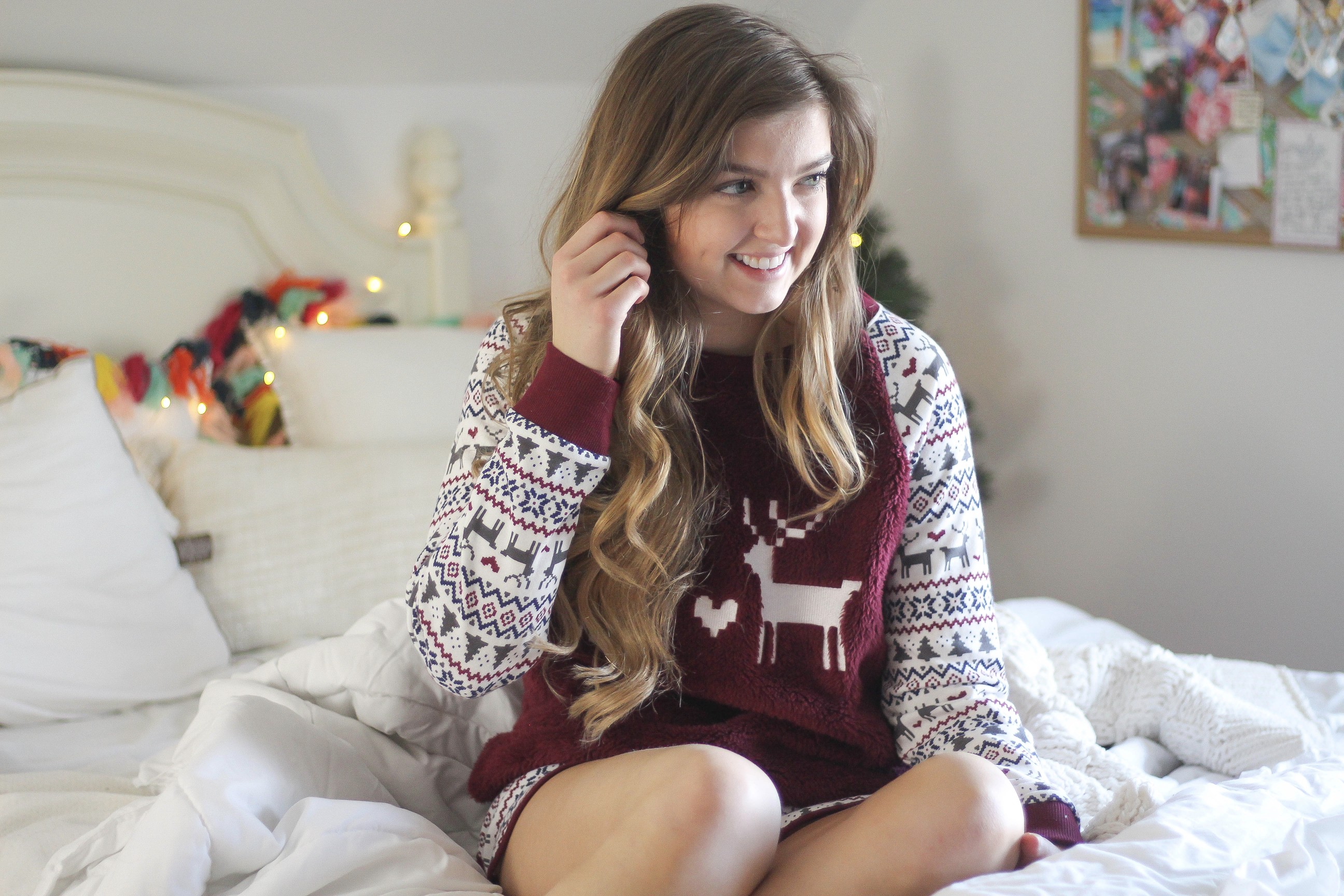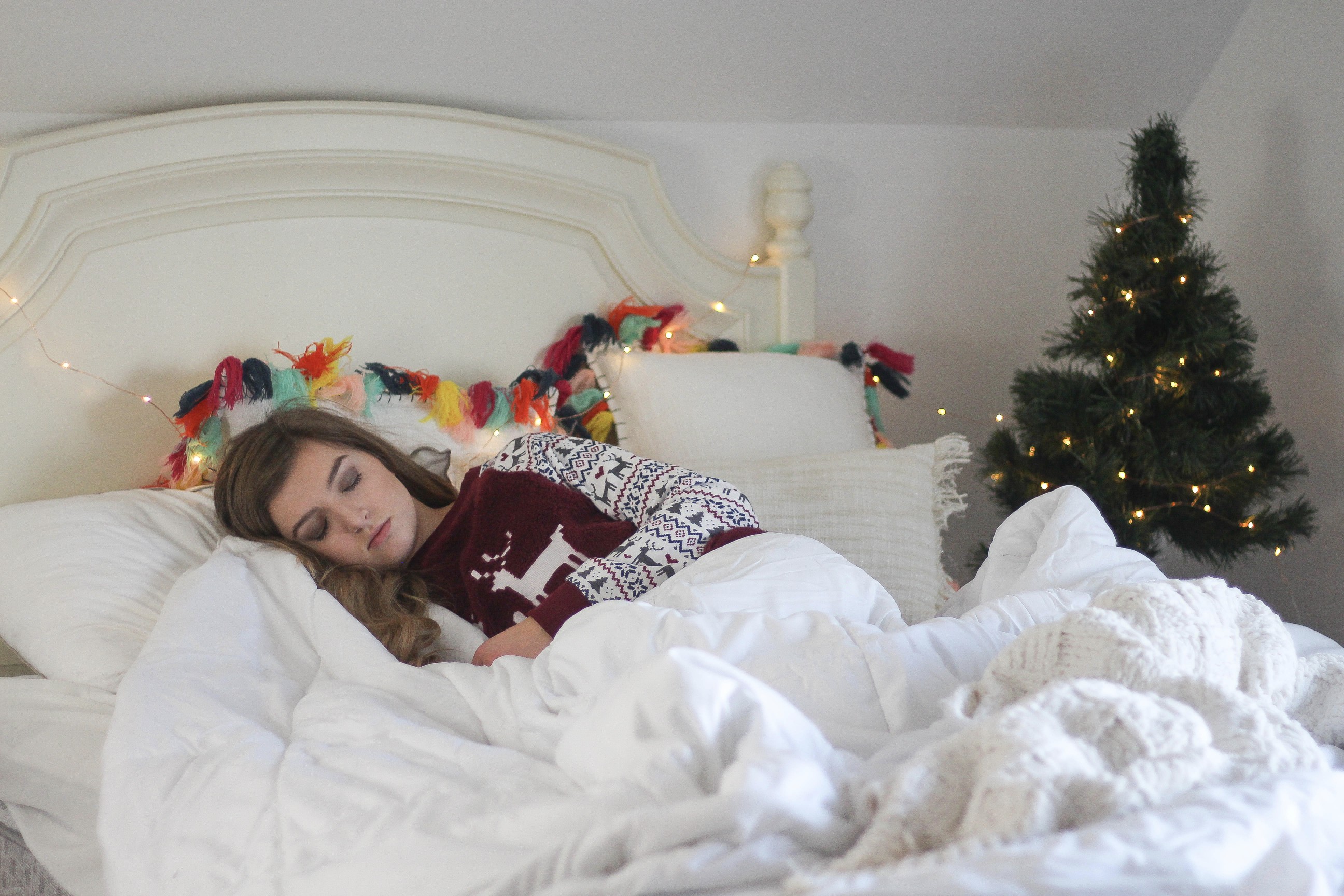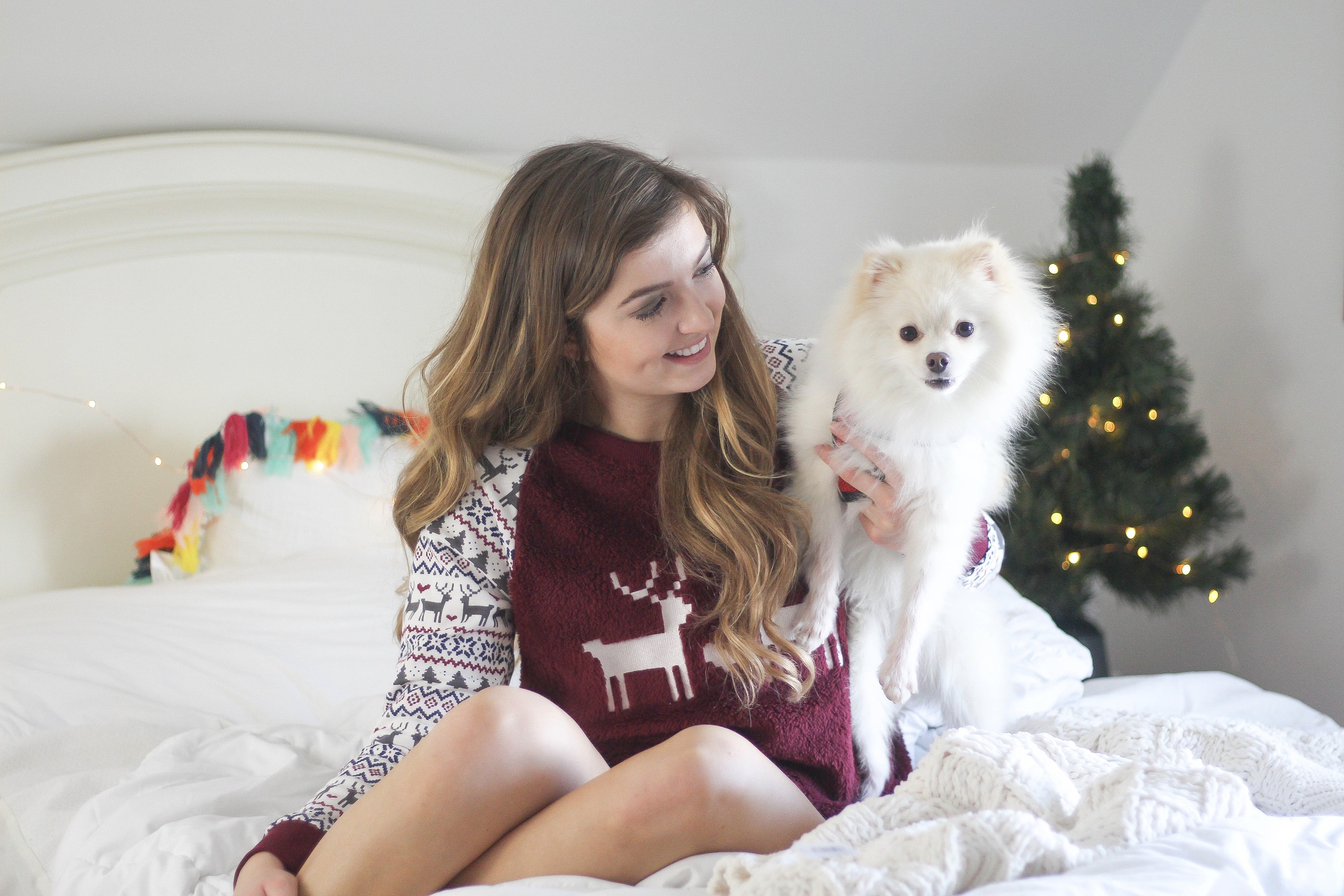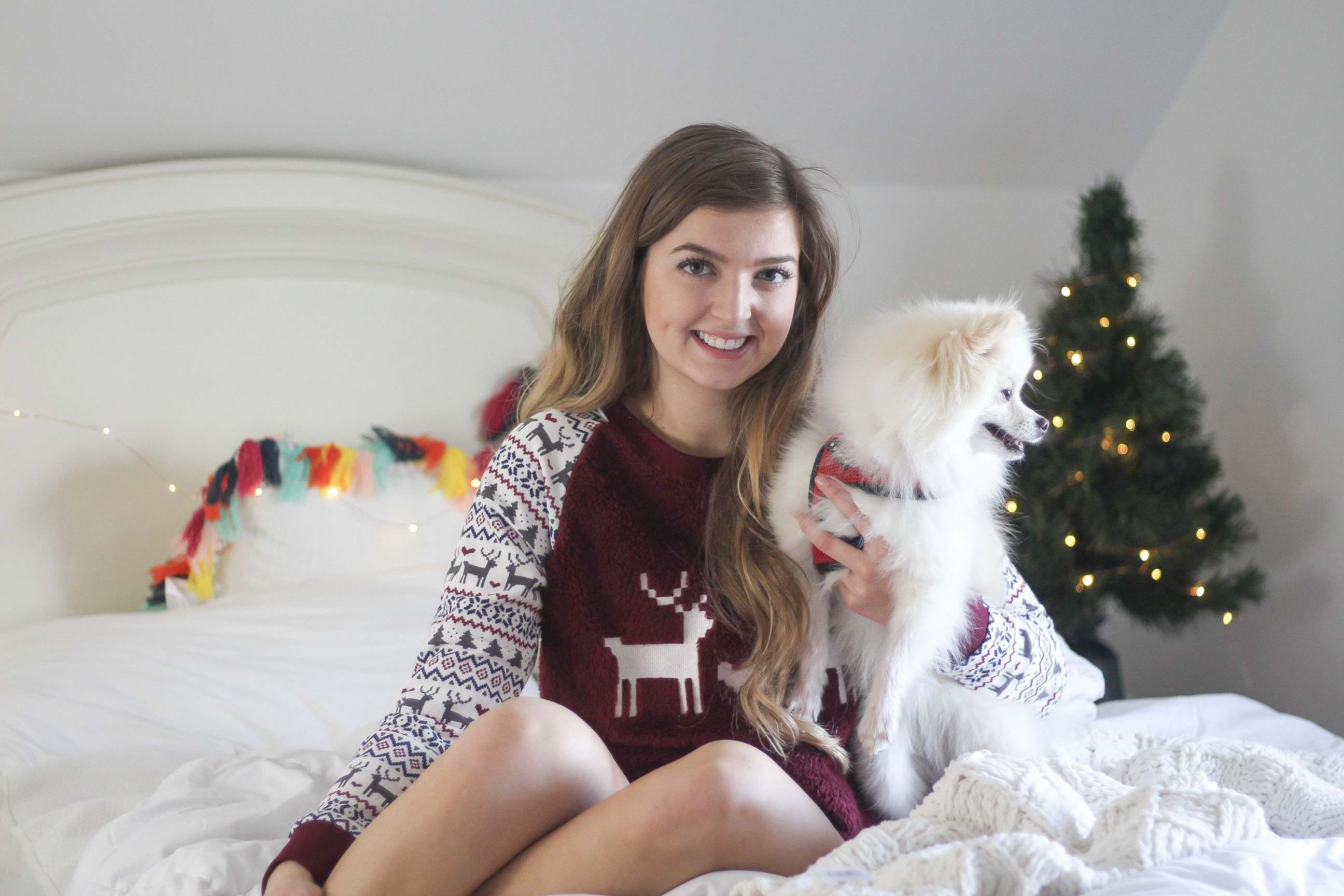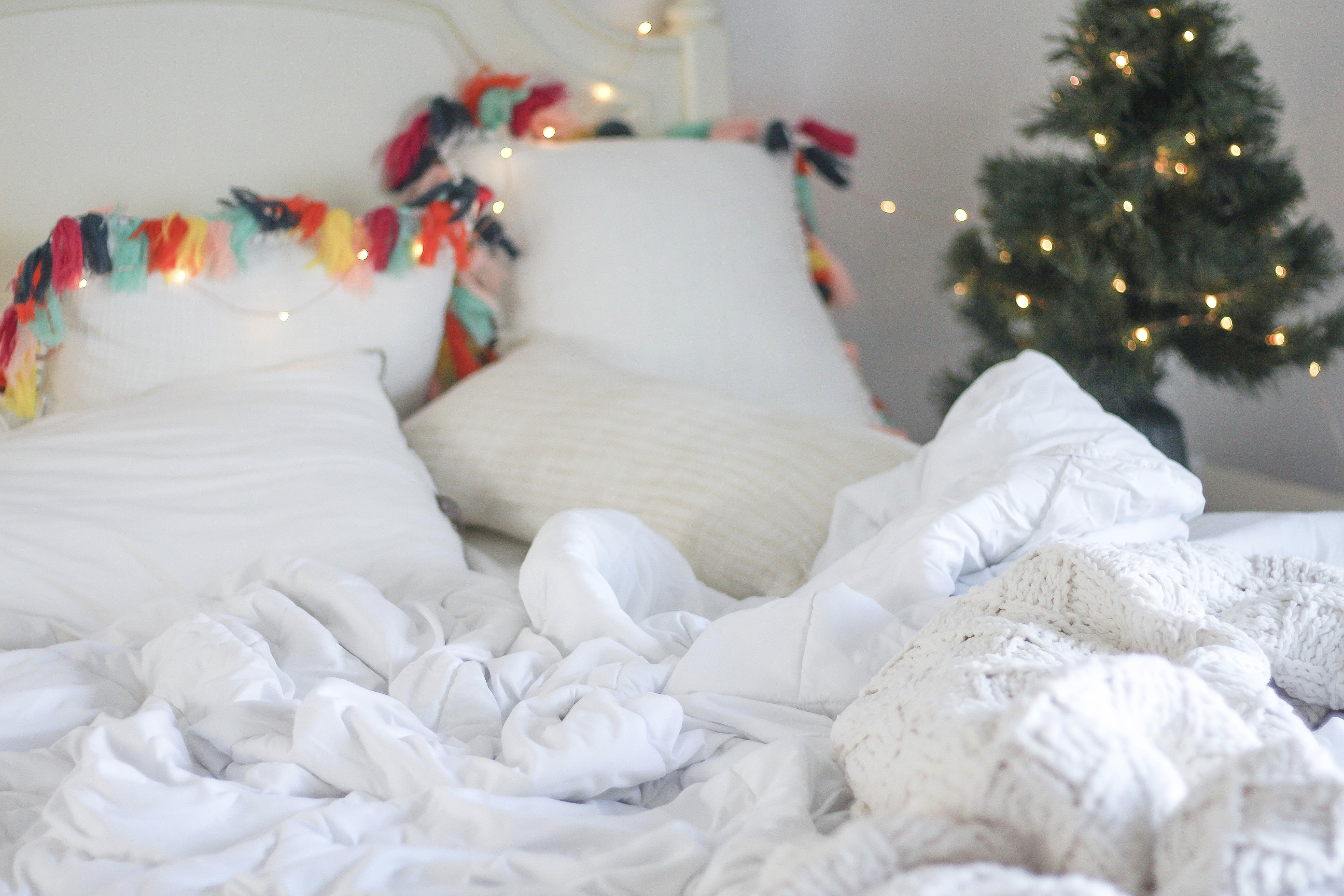 Today's post is so exciting because it is actually a video collaboration with my sweet friend Lauren from Simply Southern Belle! I love watching morning routine videos and it has always been on my list of videos to shoot so when Lauren brought up the idea I was so pumped to film this!
Mornings are most definitely my favorite time of the day. Starting your day off on a good foot is so important and I have really mastered the perfect start to my day! Side note, I linked my pajamas above and they are seriously SO soft and cozy! 11/10 would recommend! I will link the video below, as always if you would rather read a blog post than watch a video I included a summary under the video for you!
My Winter Morning Routine
1. Wake Up
This one is pretty obvious, I like to wake up sometime in between 7:30-8:00 a.m., but inevitably it is my puppy who really decides! Beau is so sweet to me in the morning, he will come up to me and give me a kiss and walk all over me to wake me up. After I sit up he usually takes that as a sign that it's time to play so he'll start running around my bed being crazy haha!
2. Take Beau Out
The glamorous life of a dog mom means waking up when your dog is ready and bearing the cold to take him outside. Beau likes to explore when he is outside so I it usually is quite the walk in the morning, but also a great way to wake up! When I'm at my parent's house I will usually just let him out in the backyard to run, but lately with all the snow and ice he has been a baby about walking out on our patio haha.
3. Get Something to Drink
My favorite thing to drink in the morning is warmed up water with half of a lemon. It's so refreshing and has so many health benefits, plus it's a good way to get a kick start on drinking water for the day! However, since it is so cold outside and it's also winter break I decided to make myself some hot cocoa to sip on!
4. Social Media Time
I actually schedule out about an hour of this every morning, although lately I have been so busy that I feel so behind! The morning is a good time to sit there and sip your drink and catch up on Instagram, Twitter, Pinterest, etc. It helps with your engagement throughout the day!
5. Get Ready
Next it's time to get dressed and do my hair and make up! I have a full post on how I curl my hair here, but I haven't done any posts about my make up routine (mostly because I am sooo not a beauty guru and am not that great at make up haha)!
6. Work Time
Then it's time to work on more behind the scenes work. I like to spend some time answering emails, editing photos, putting together posts, and researching new things! I am trying to get to the point where I post all my blogposts in the mornings, but I am not quite there yet!
7. Breakfast
They it's time for the most important meal of the day! I love all kinds of breakfast food! Usually on the weekends my family and I will go out for breakfast or make a big yummy breakfast at hime! However, on the weekdays I try to make it more simple and healthy with some avocado toast with an egg, a smoothie, or some oatmeal!
So that is my morning routine! I hope you all enjoyed today's post and video, make sure to subscribe to my channel and leave a thumbs up if you want more videos on my blog!
xoxo,
Lauren Emily Lindmark
Copyright © 2016 dailydoseofcharm.com