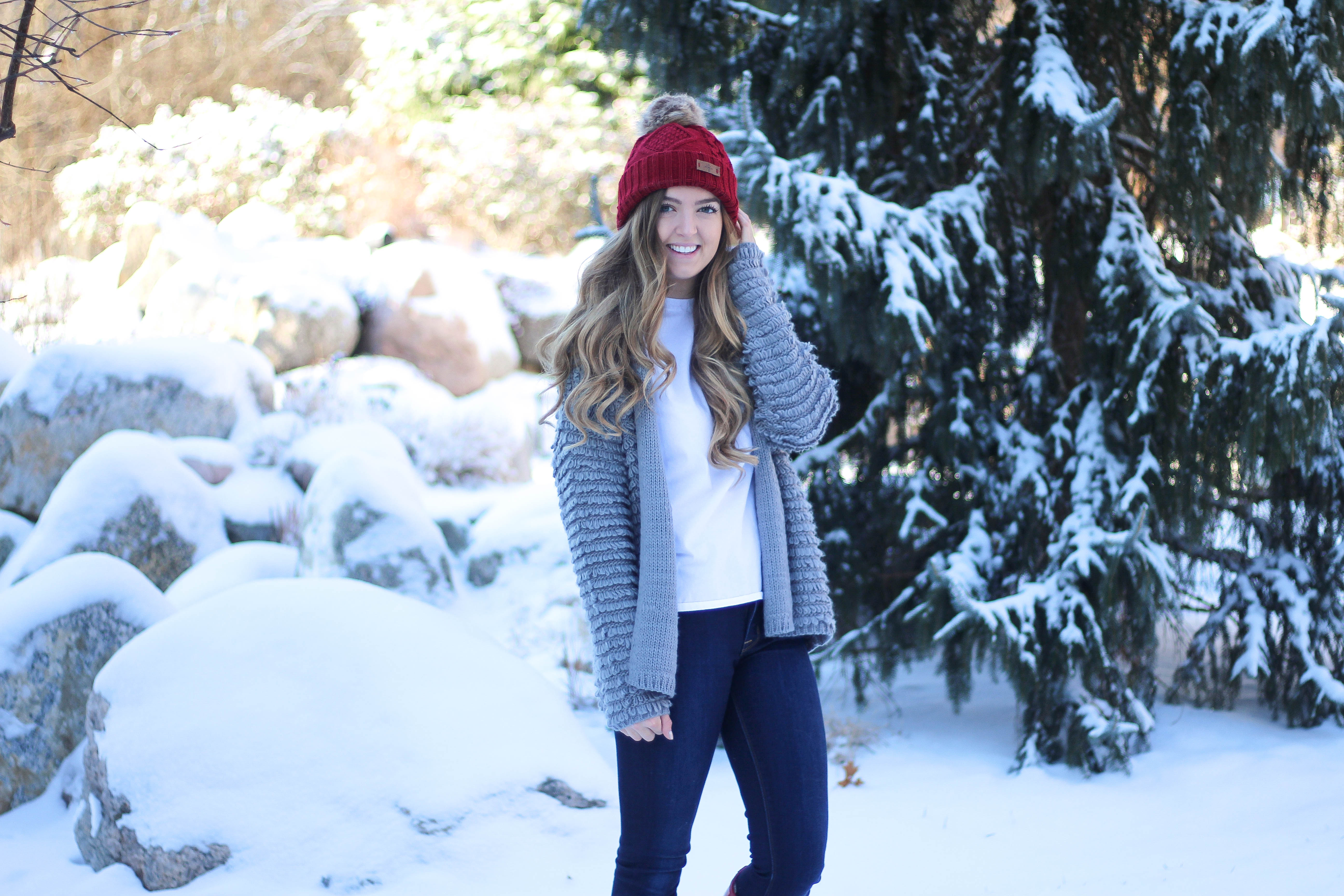 It's Officially Winter | OOTD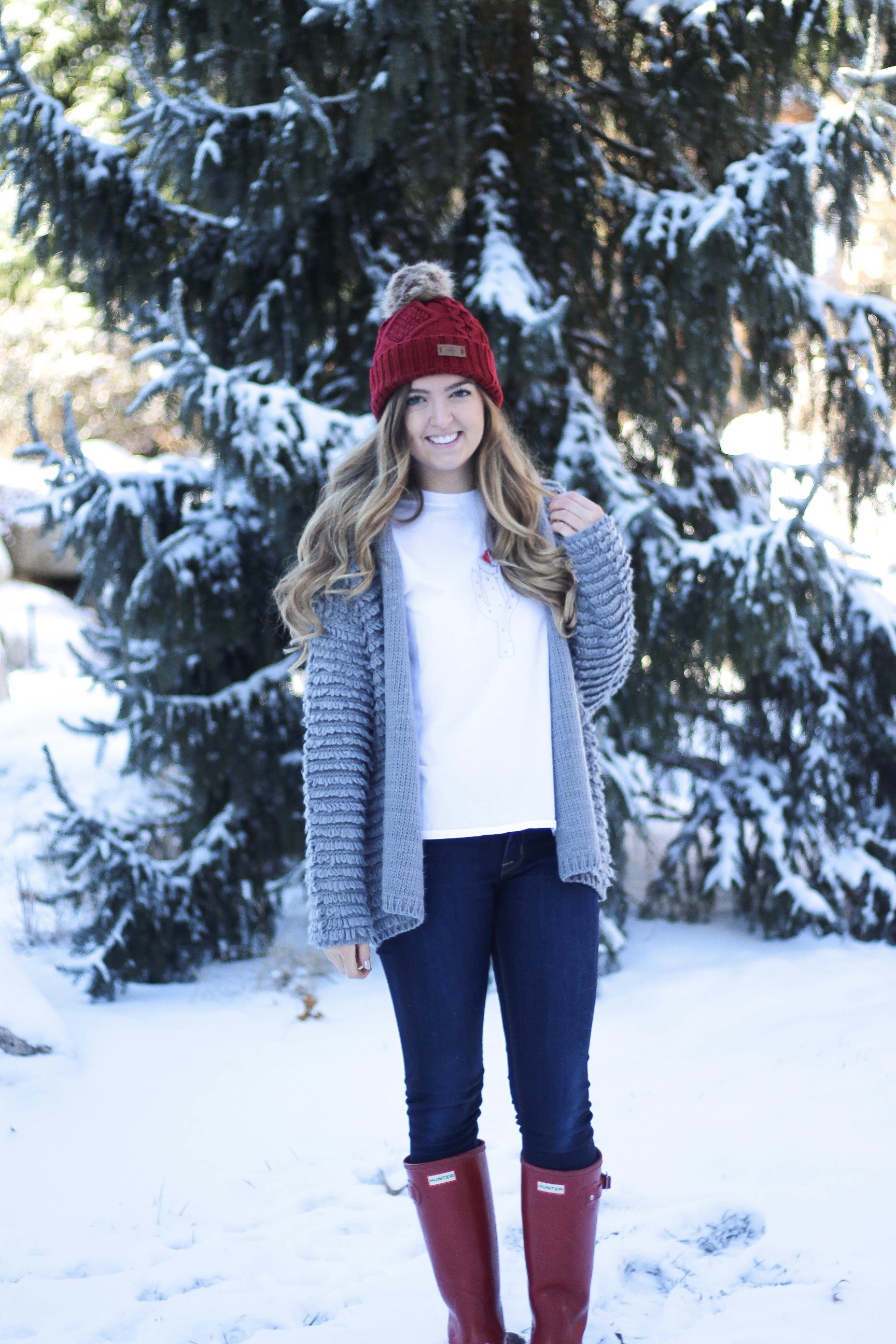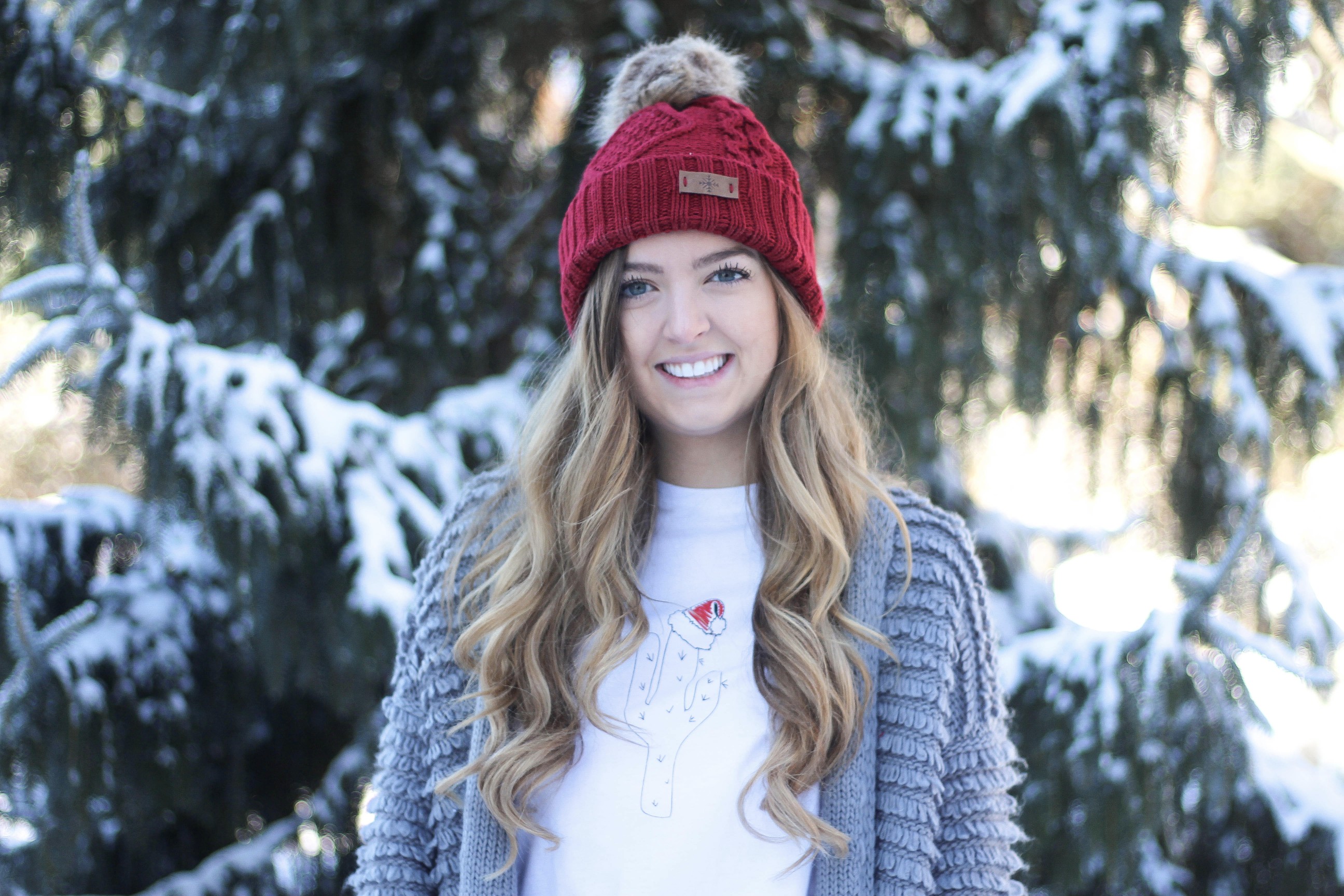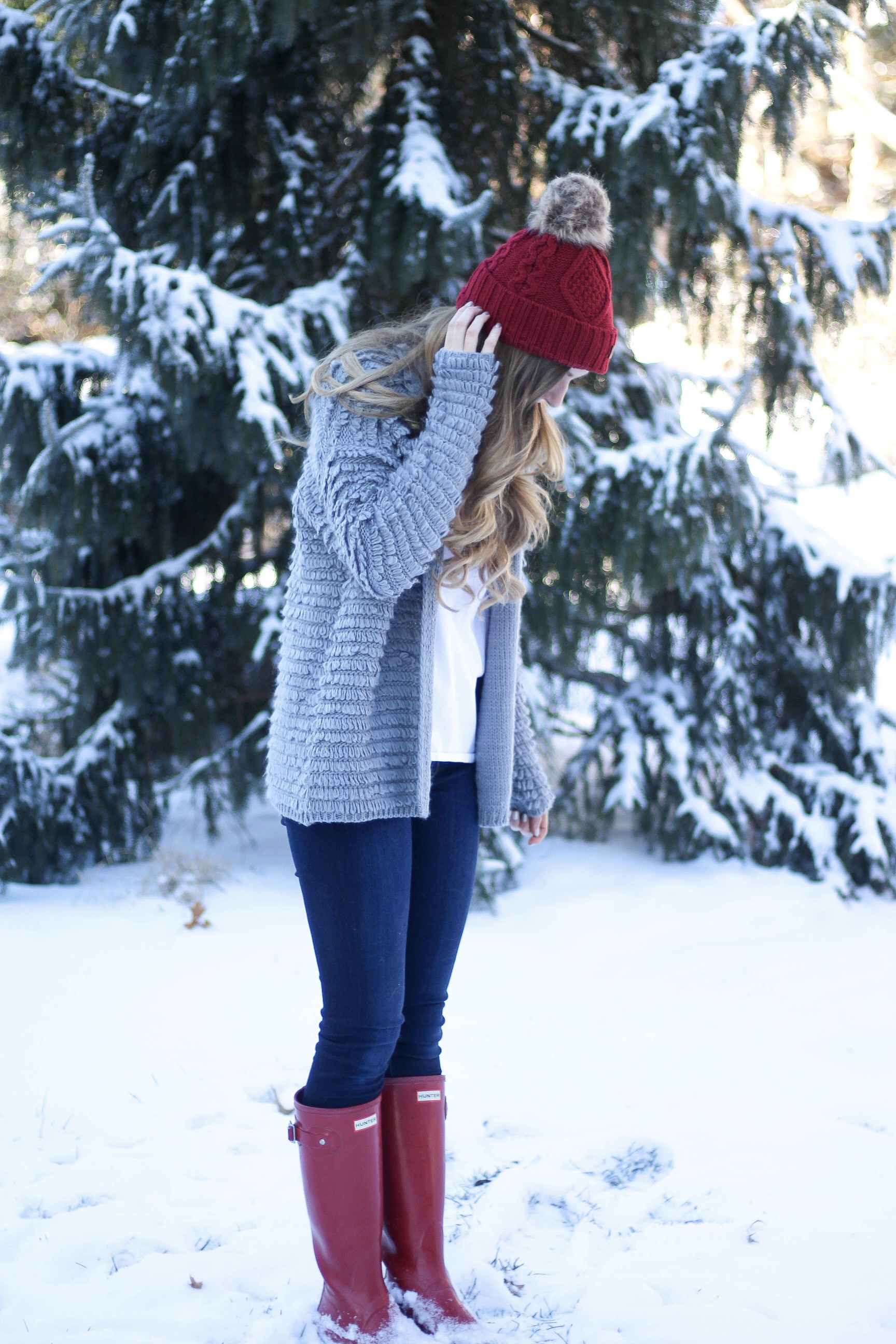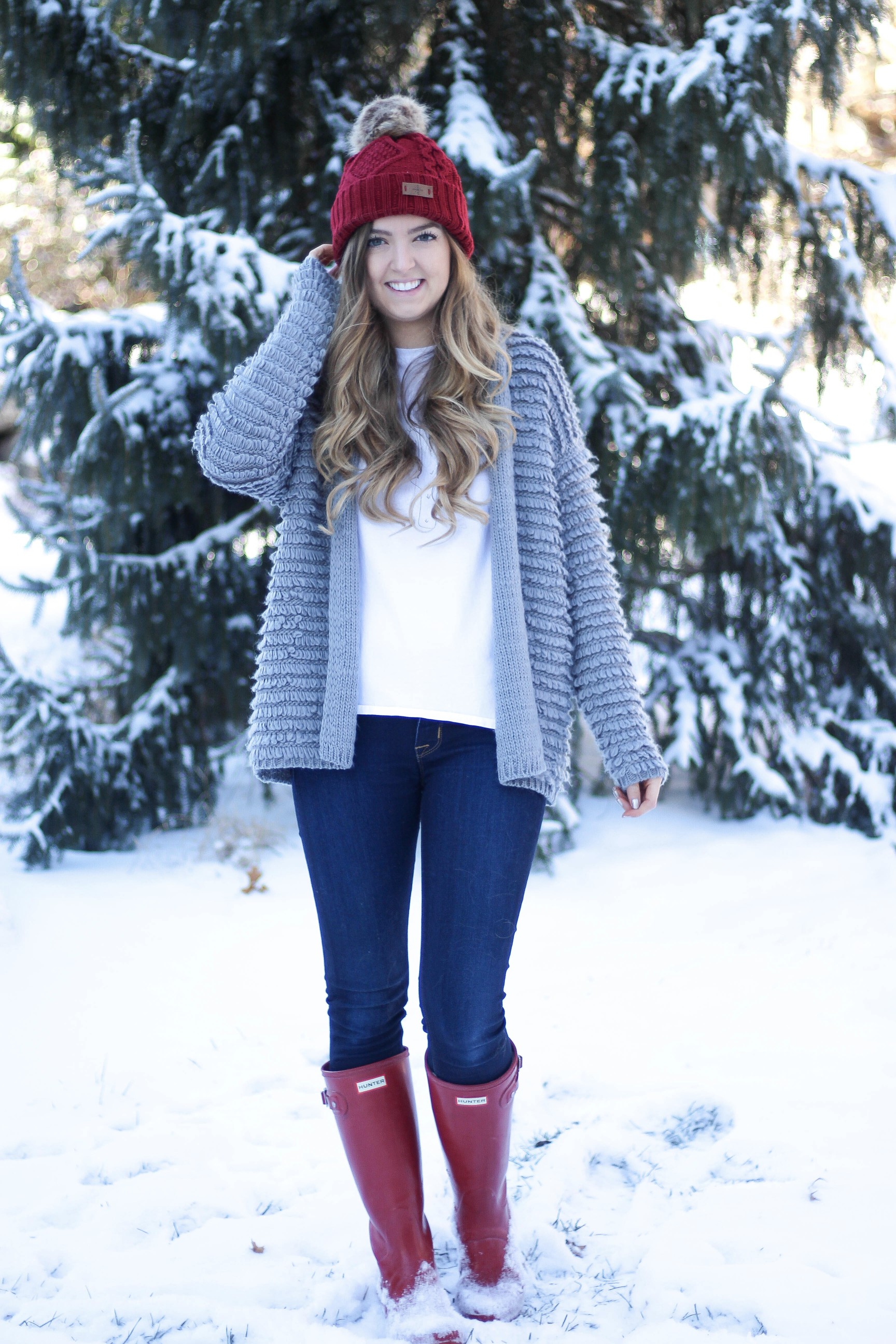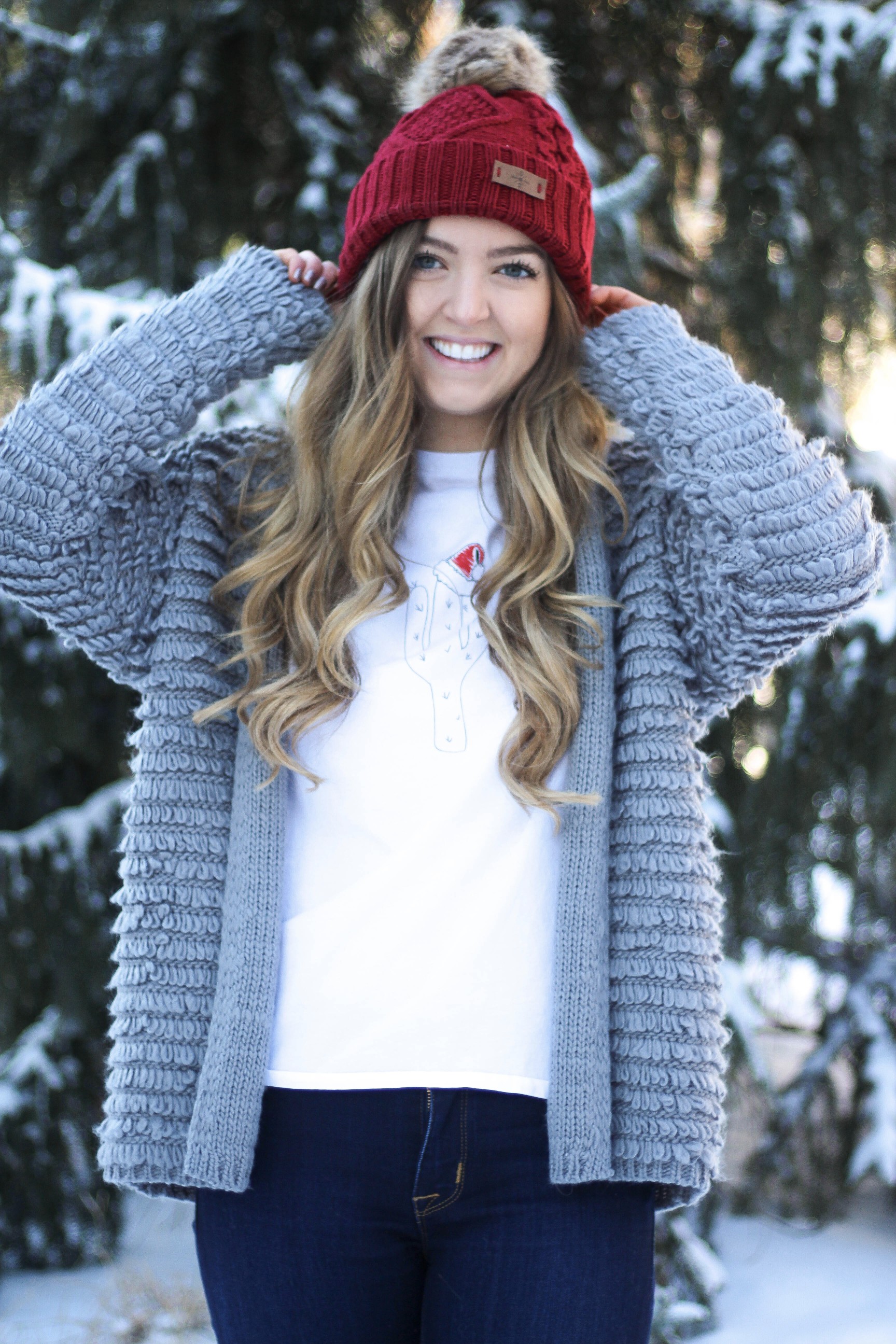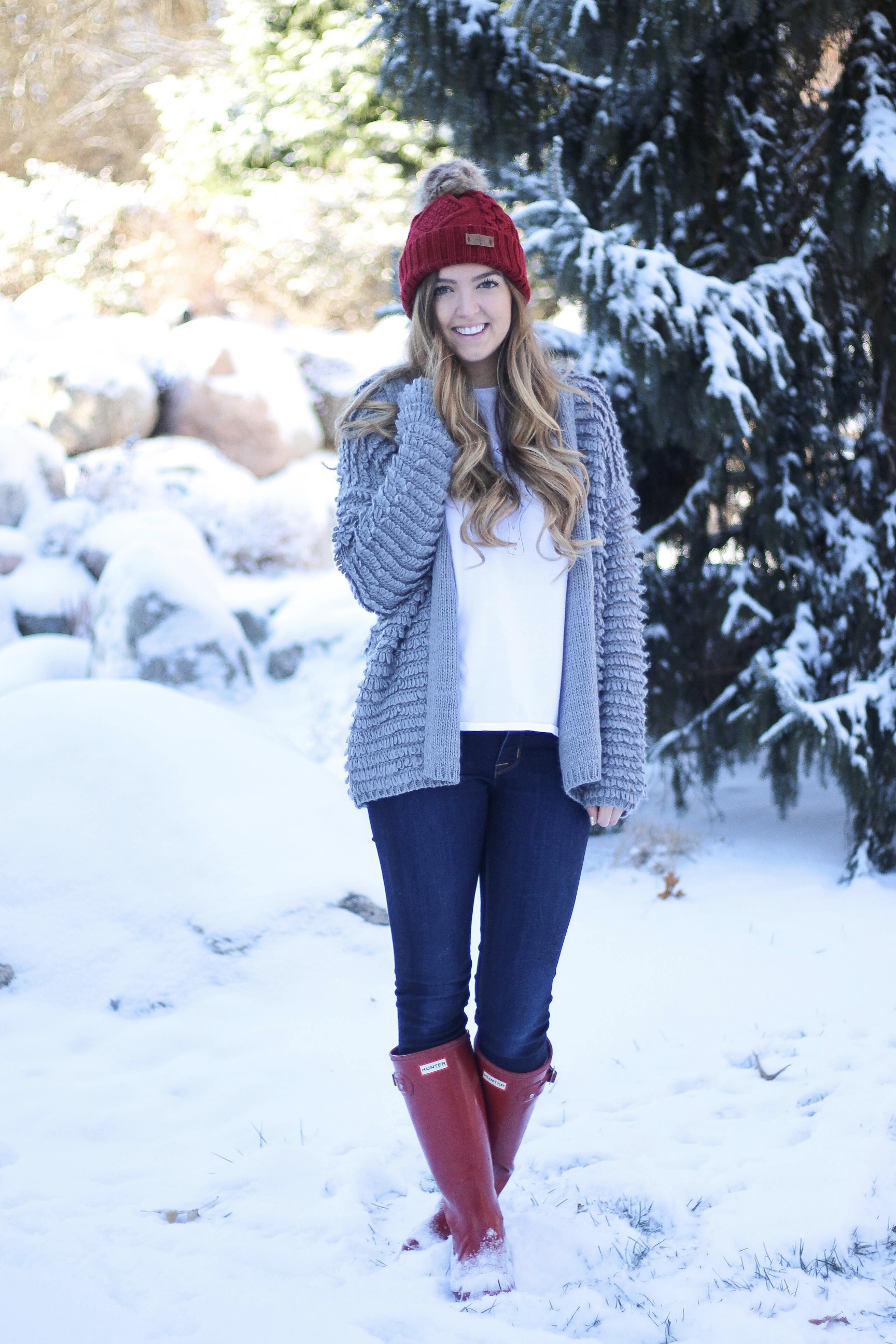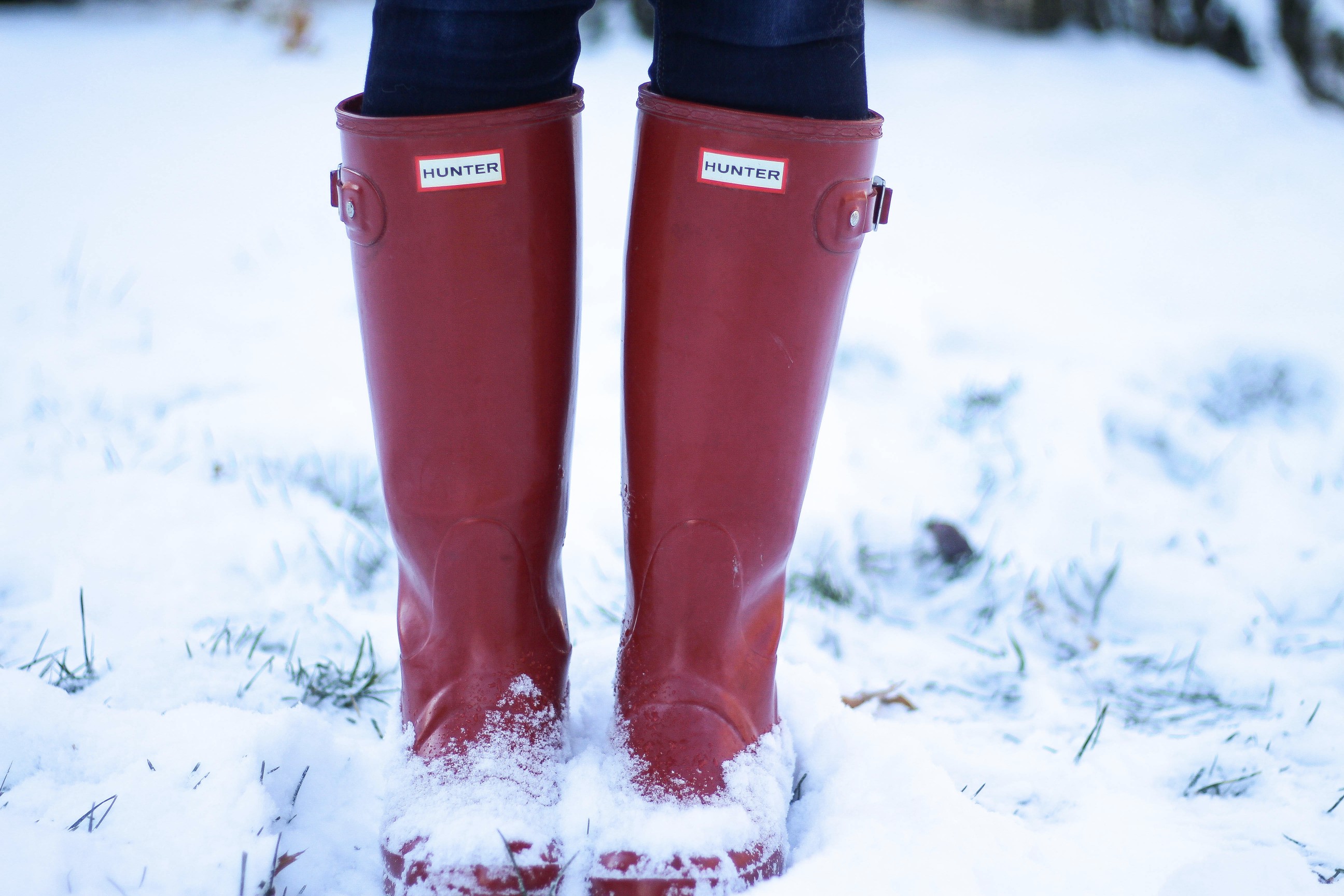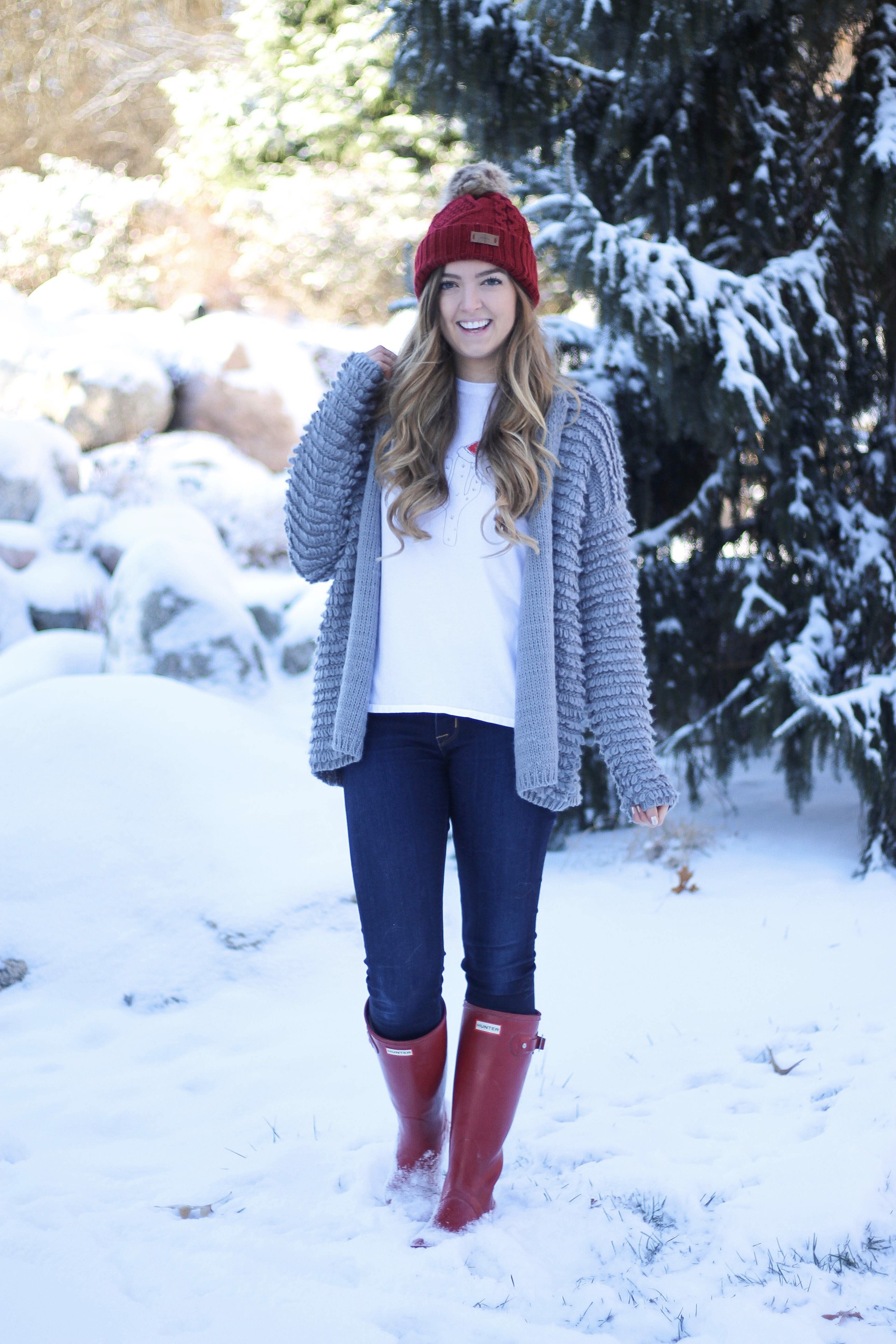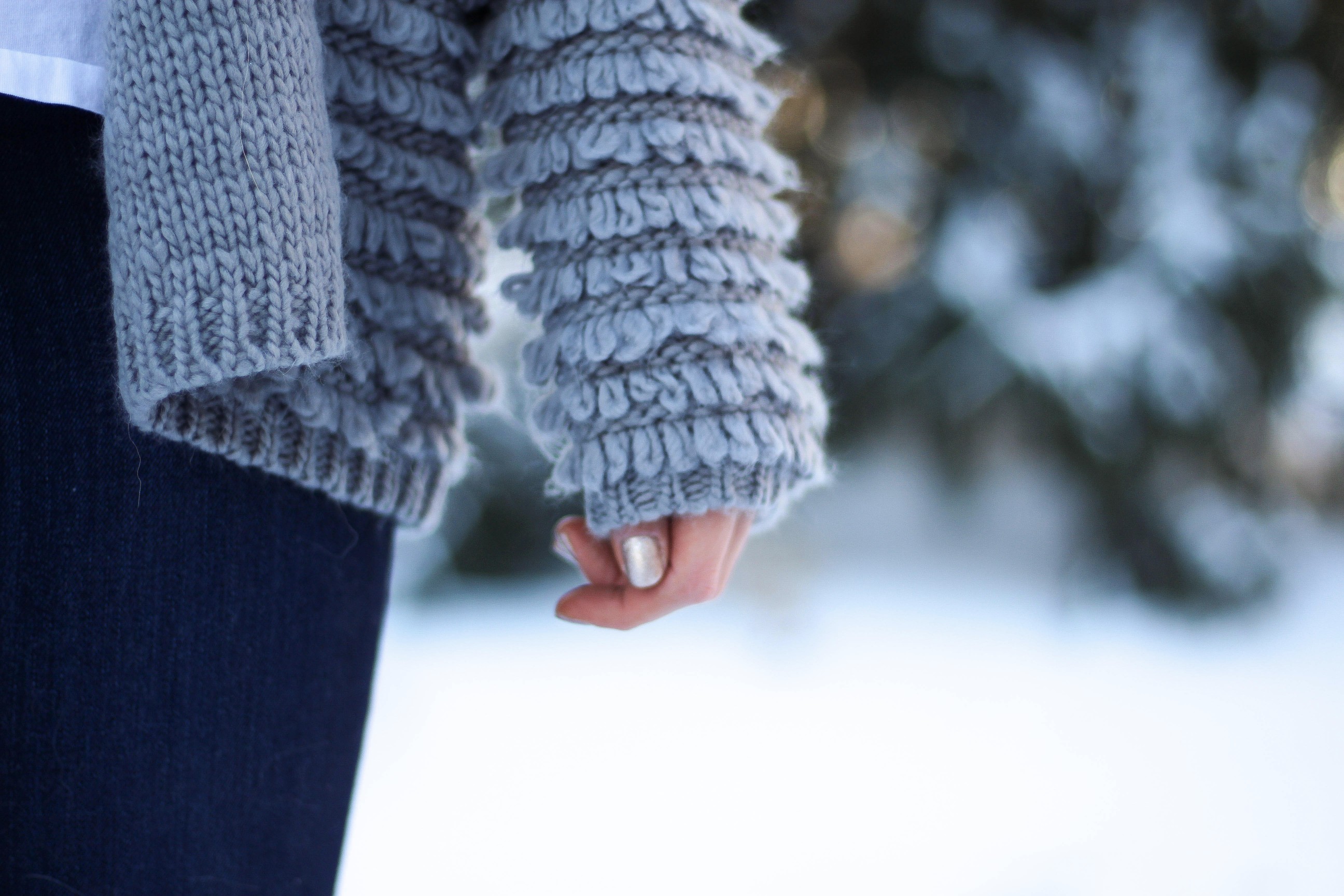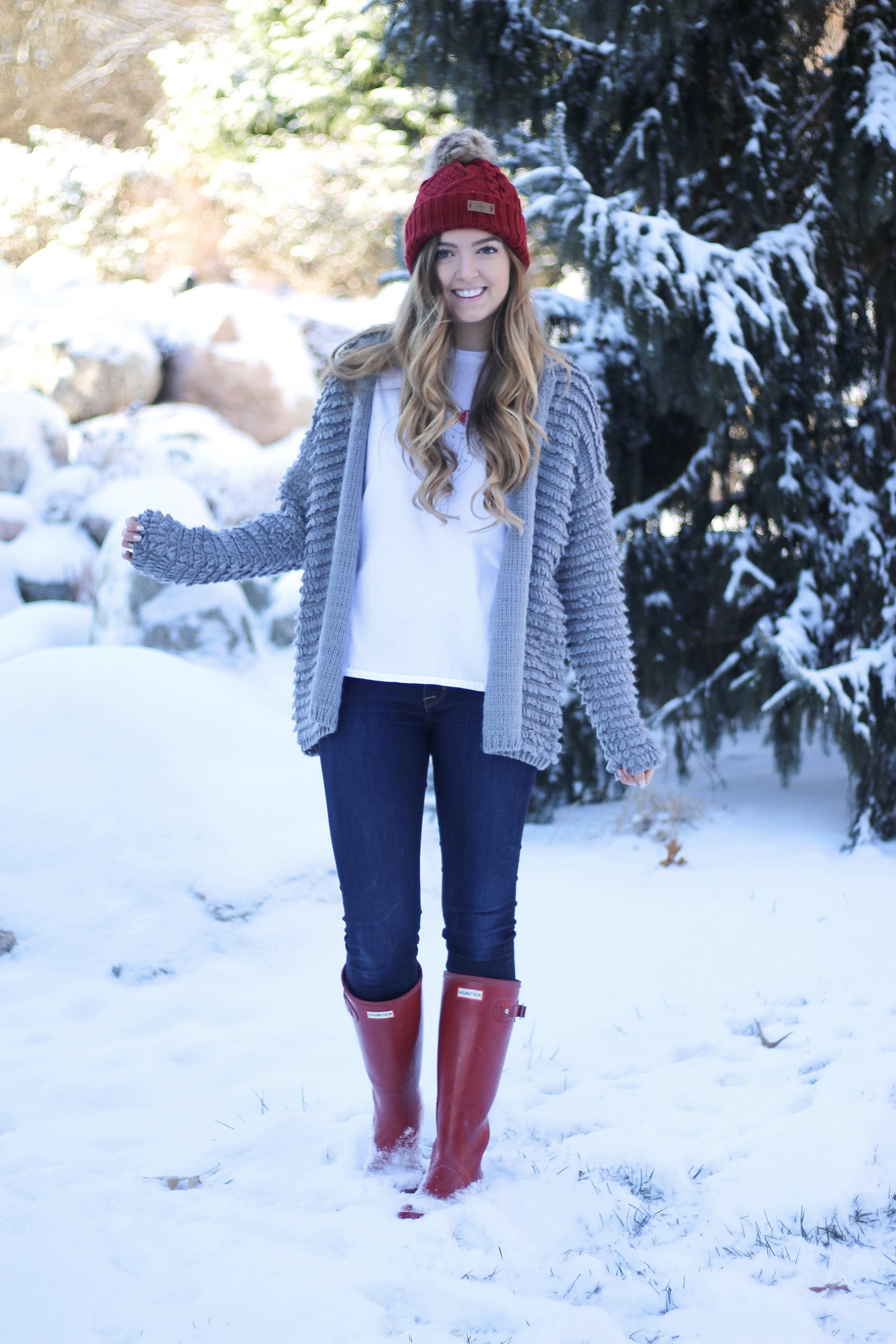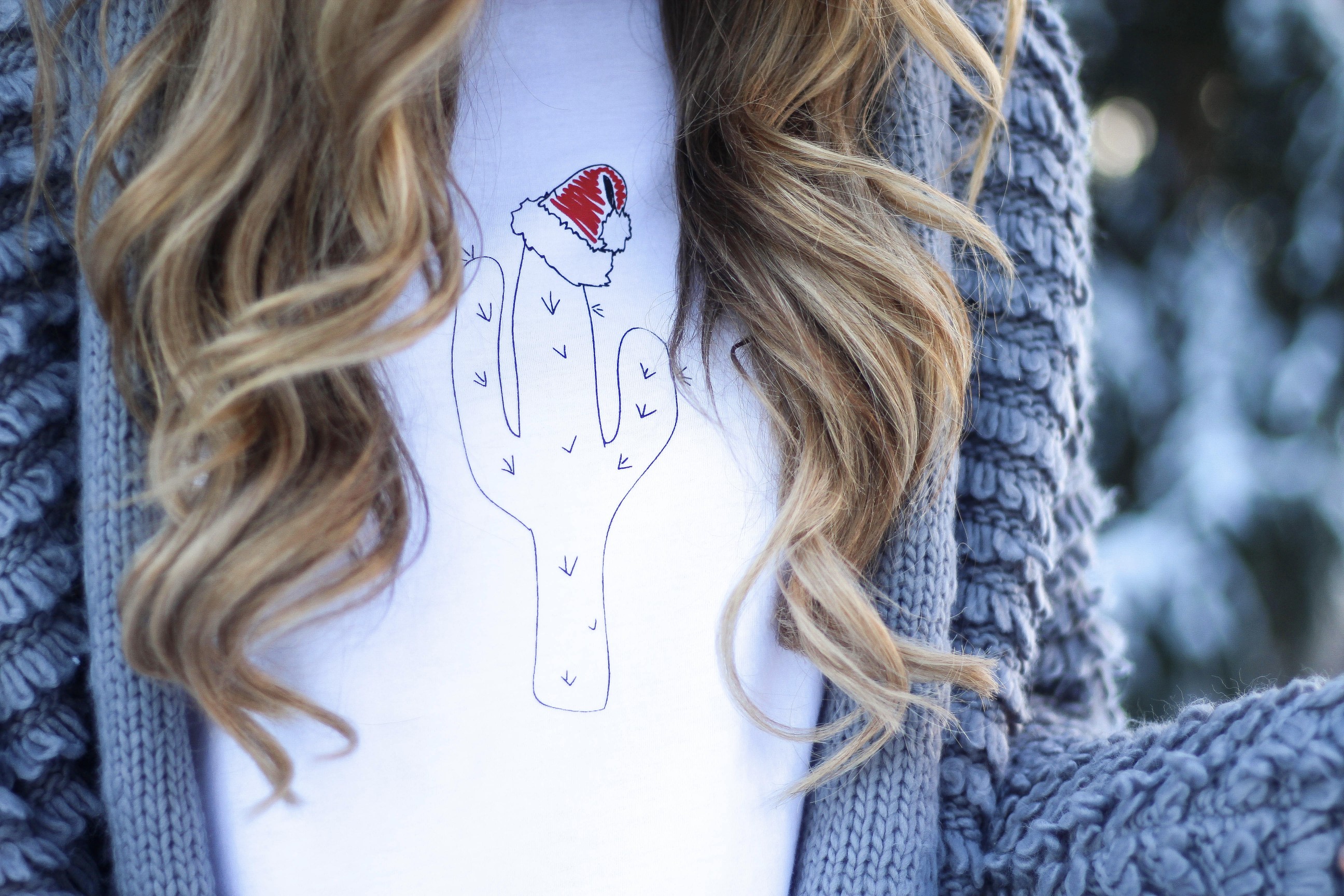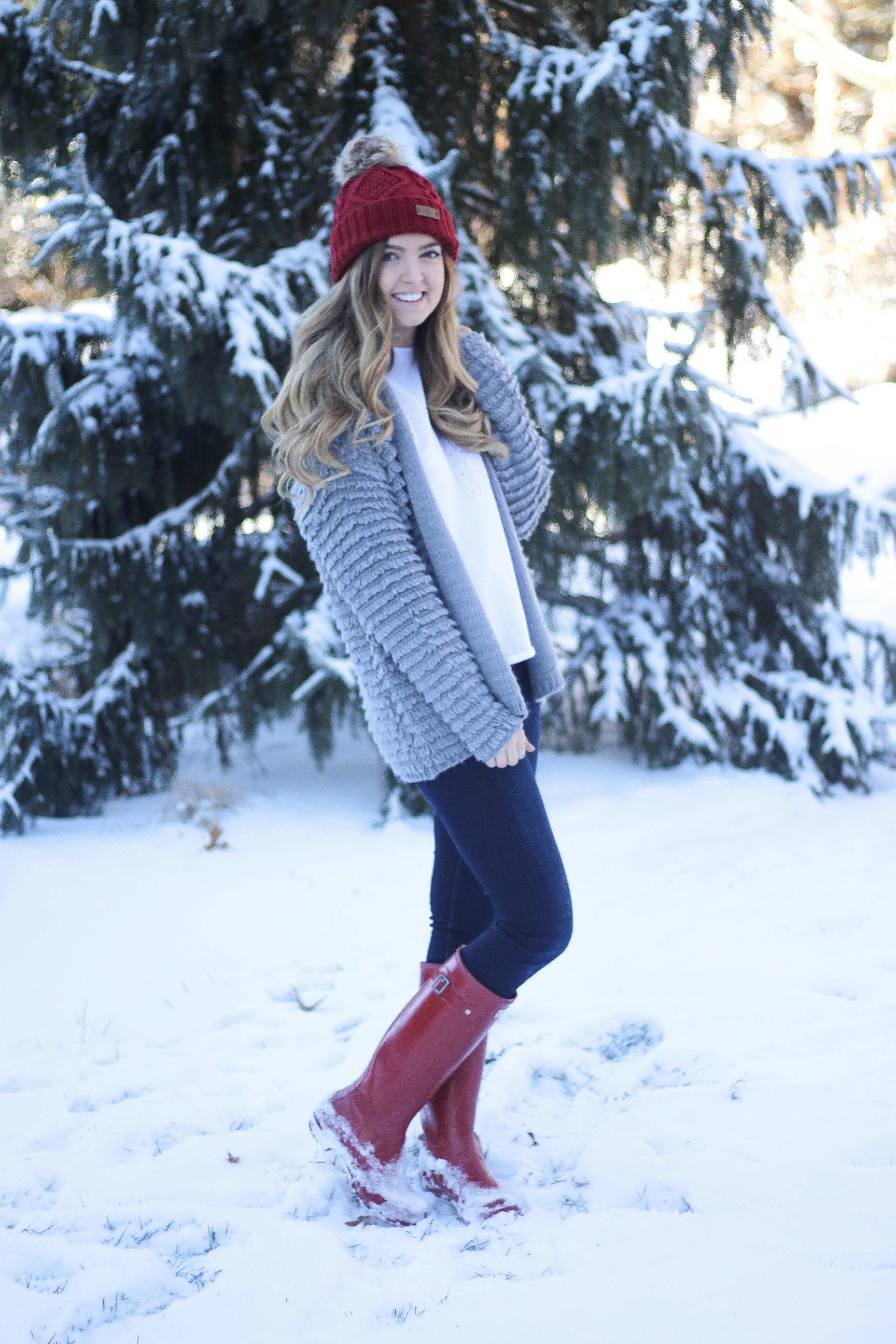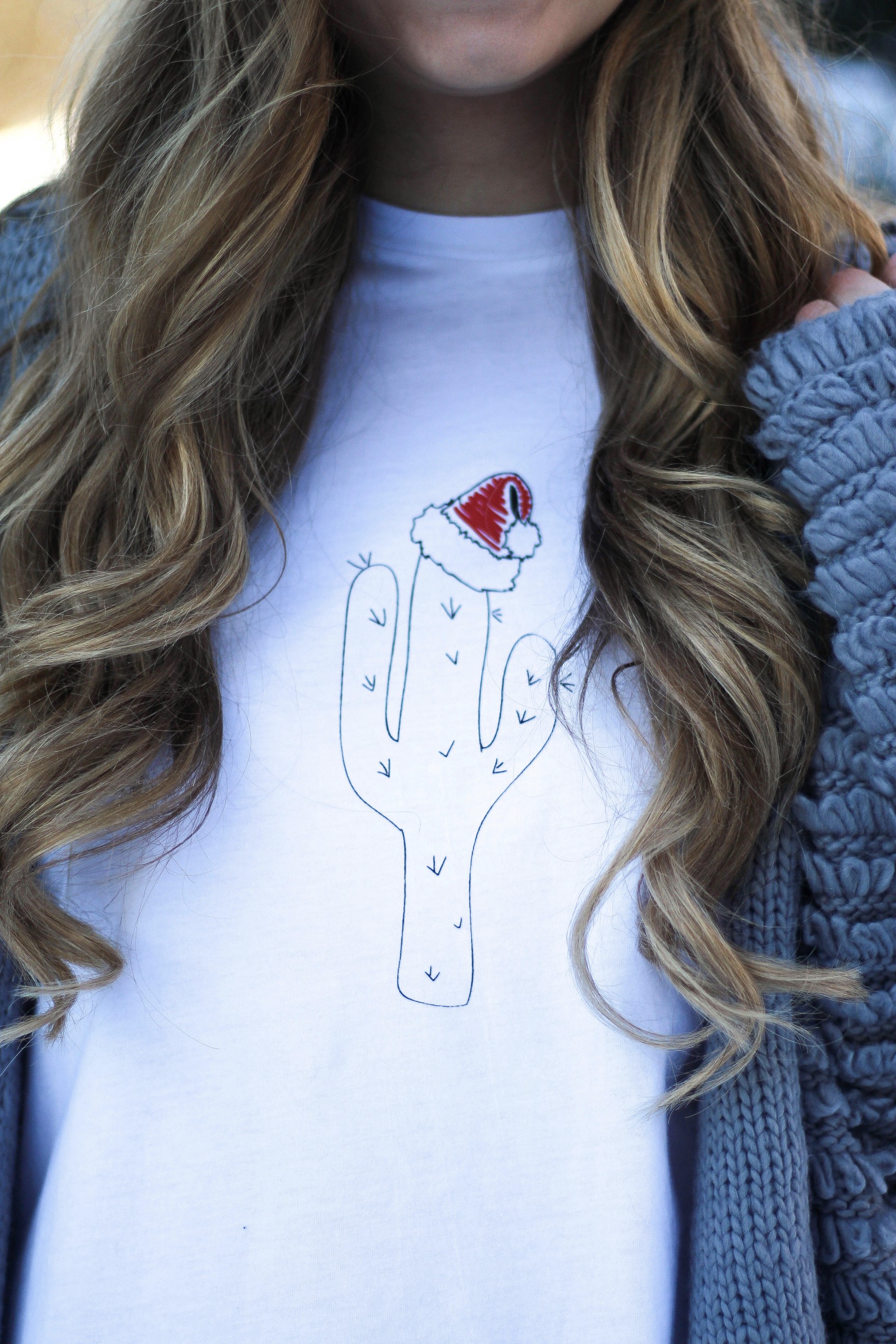 Every year it is as struggle to find the perfect holiday outfits for all the holiday festivities that go on during December. It seems like every weekend there is another party or family get together. Finding a dress seems to be simple, but sometimes finding a cute, casual outfit is a little more difficult. The other day at Nordstrom I ran across this cardigan and HAD to have it! I love the texture and how unique it is. My dad and I then wandered the store looking for the perfect shirt to go underneath.
I didn't expect to make this a Christmas outfit, but when I laid my eyes on this adorable tee with a cactus wearing a Santa hat I couldn't snatch it up fast enough! I love the cactus trend, who knew I would find a cactus shirt perfect for the winter?! This tee was a big hit to everyone I showed it to after I bought it so I knew I made a good choice. Pairing it with my favorite red Hunter Boots and trusty beanie (that is only $12 and comes in a billion colors) was a simple choice and I love how it all turned out!
P.S. if you think it's too late to buy holiday-themed clothes, you can always try the two-day shipping! Plus this tee is too cute not to snag for years to come!
Shout out to my sweet momma for taking these photos in the freezing cold! I am loving all the snow around us, but taking photos is a bit of a struggle. This week has mostly been spent being with my family and continuing our holiday traditions so I feel a little behind on work. I can't wait for the new year so I can start all my blogging resolutions that I have been writing down! Stay tuned for more holiday outfits and fun!
xoxo,
Lauren Emily Lindmark
Copyright © 2016 dailydoseofcharm.com