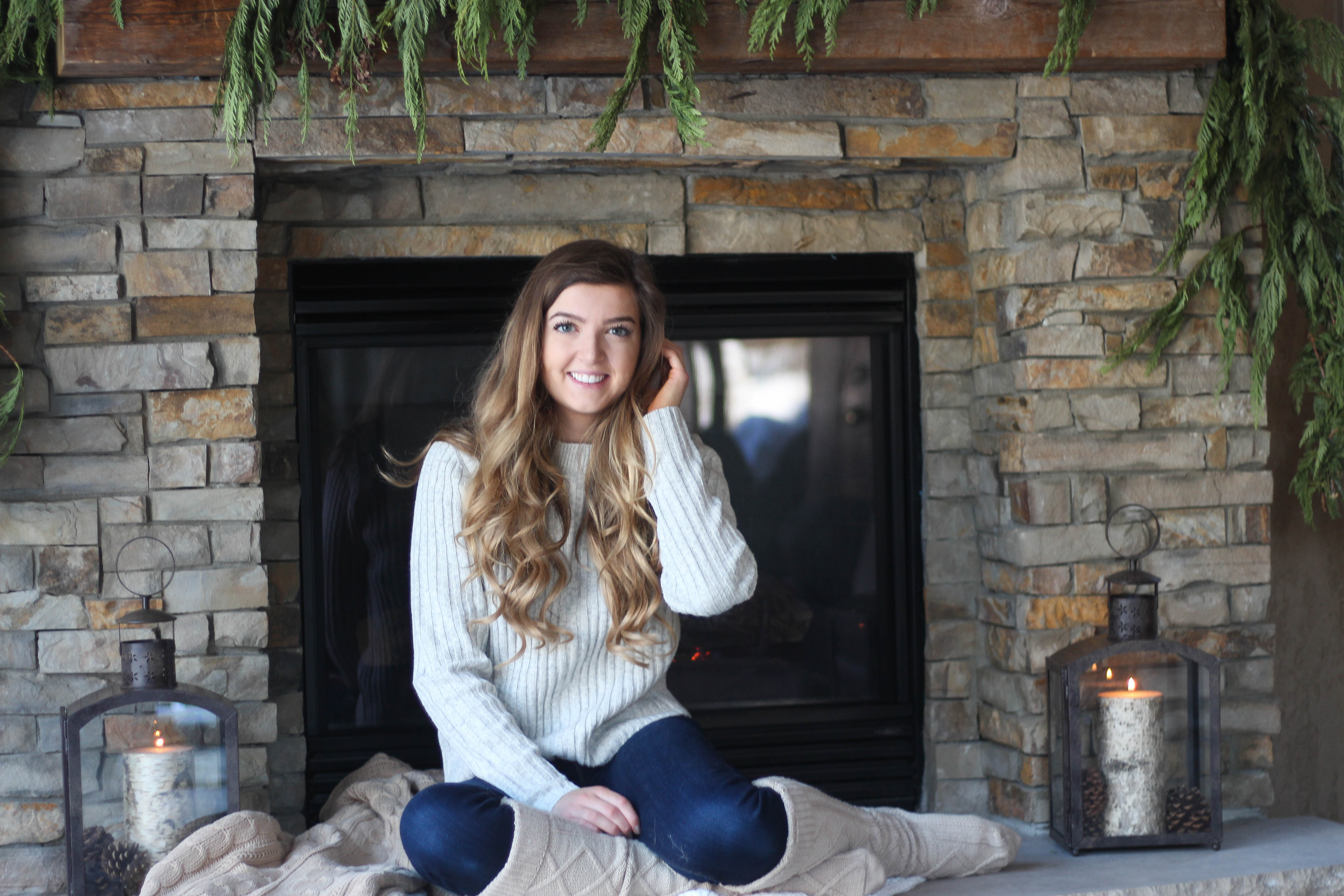 Chestnuts Roasting on an Open Fire | OOTD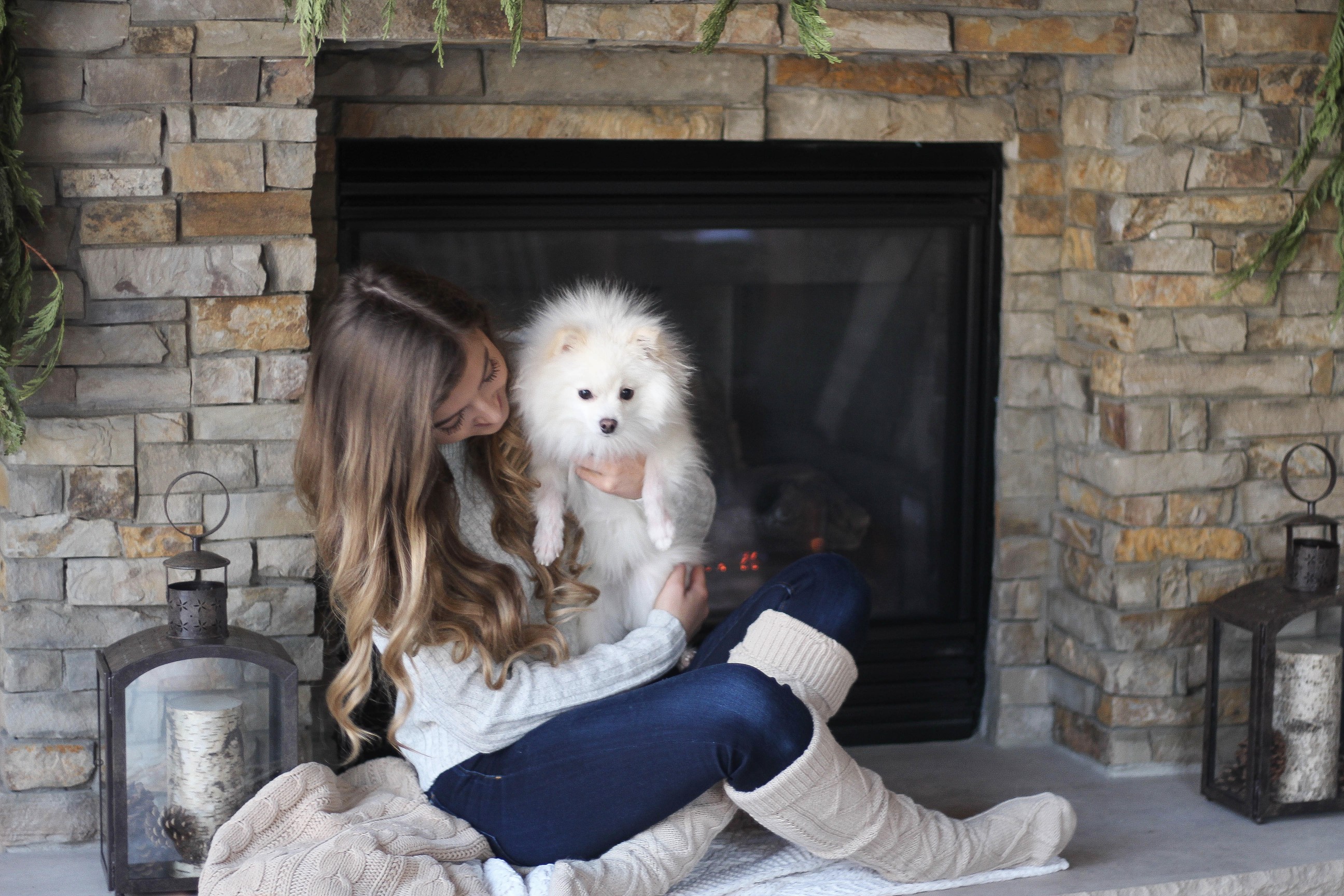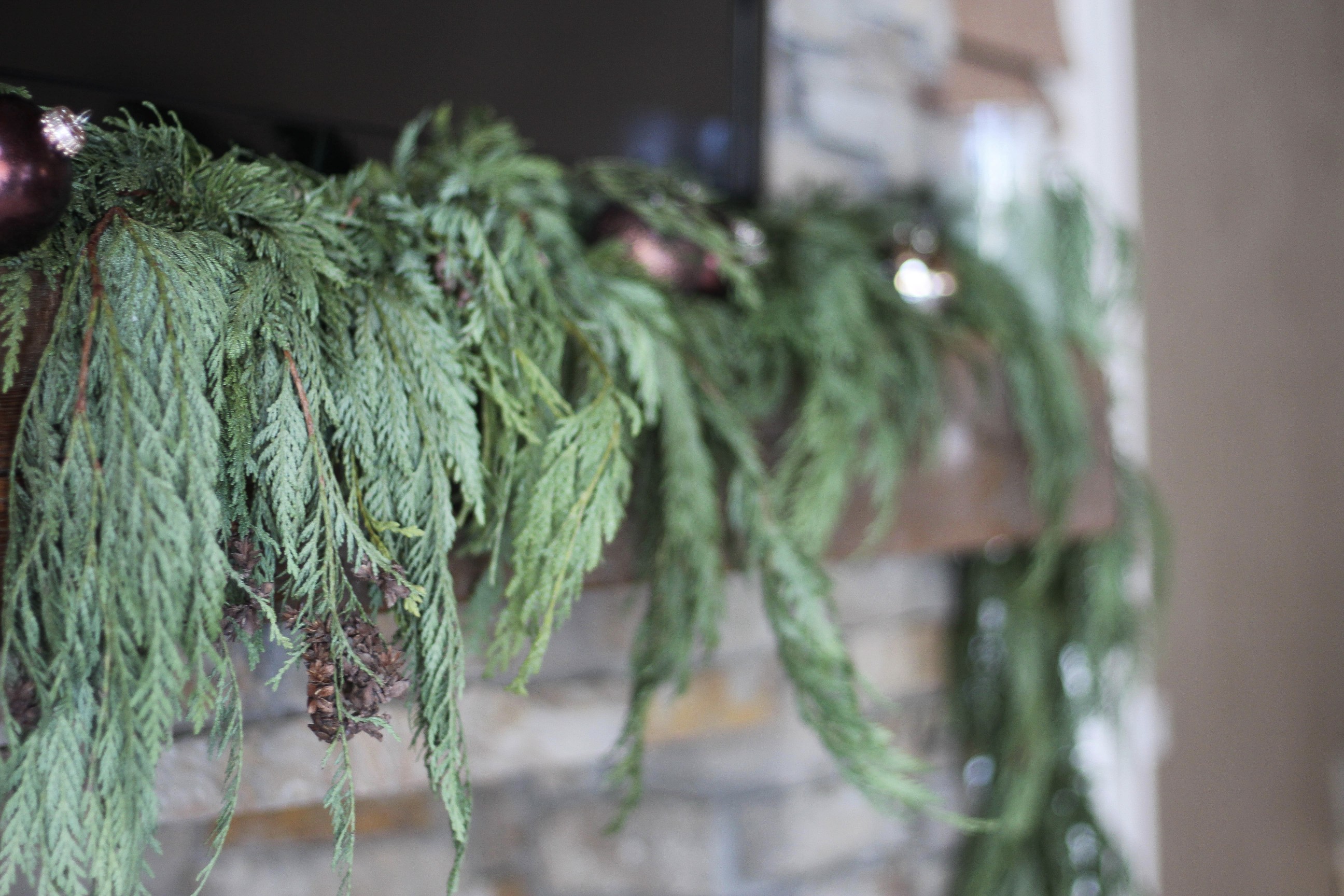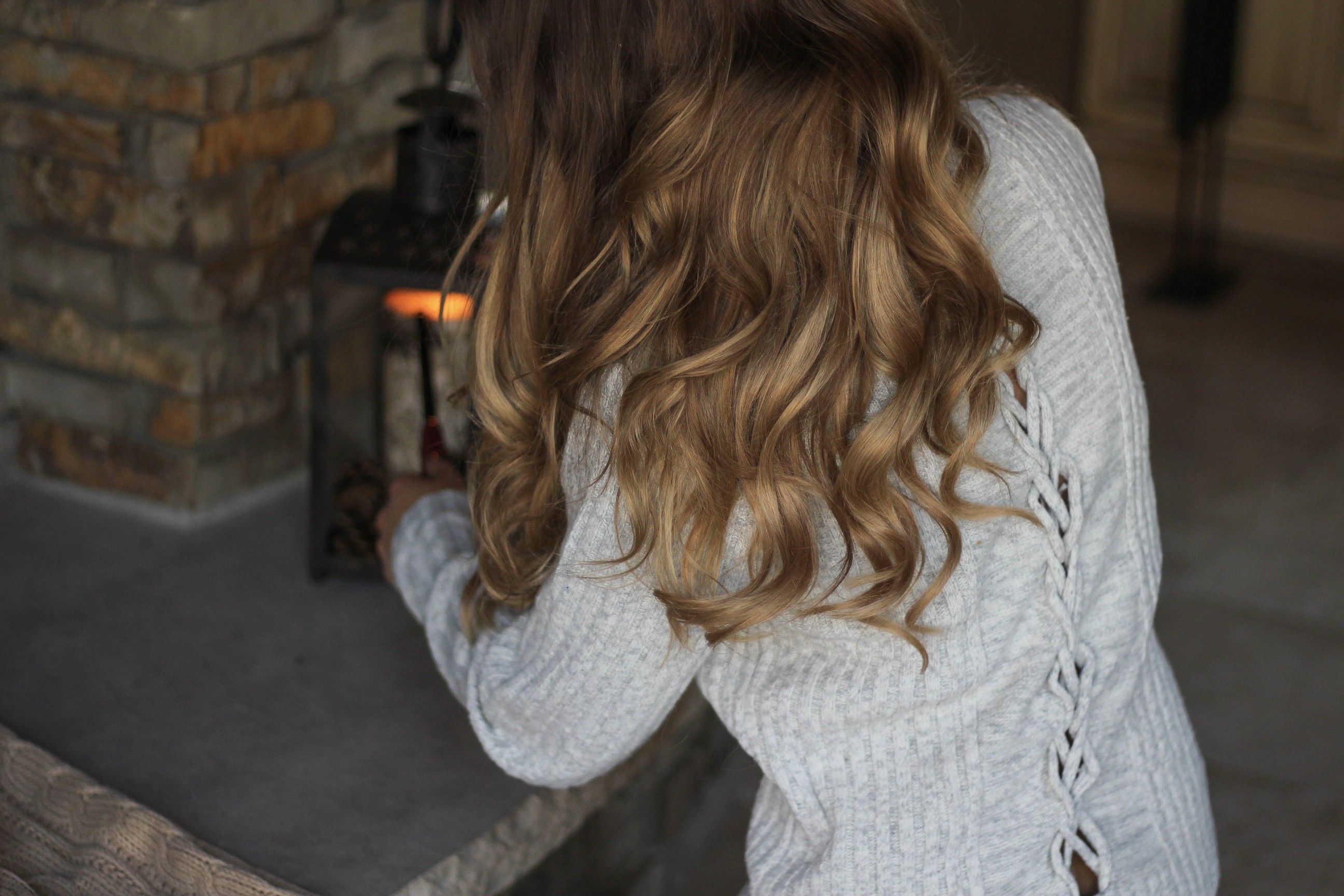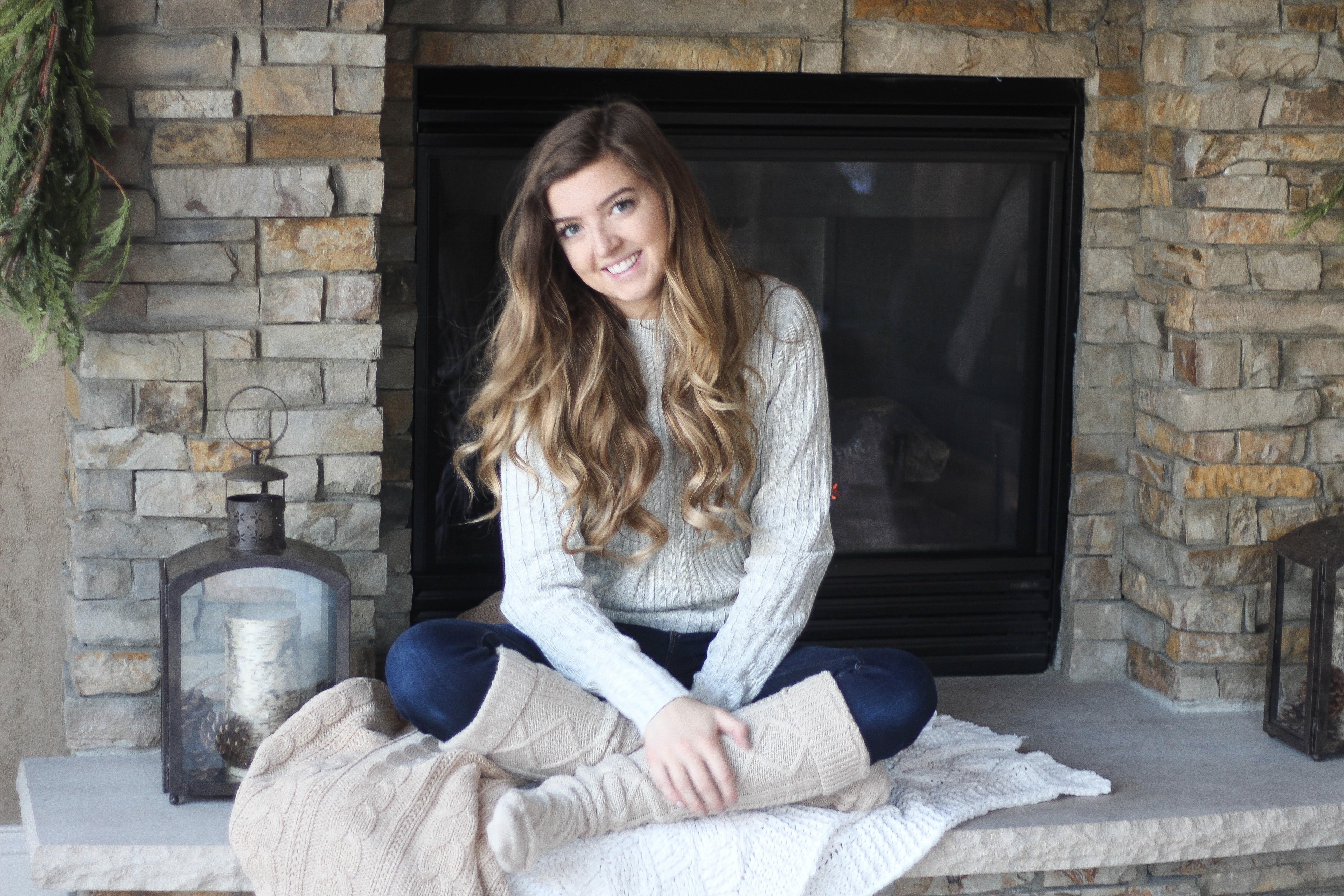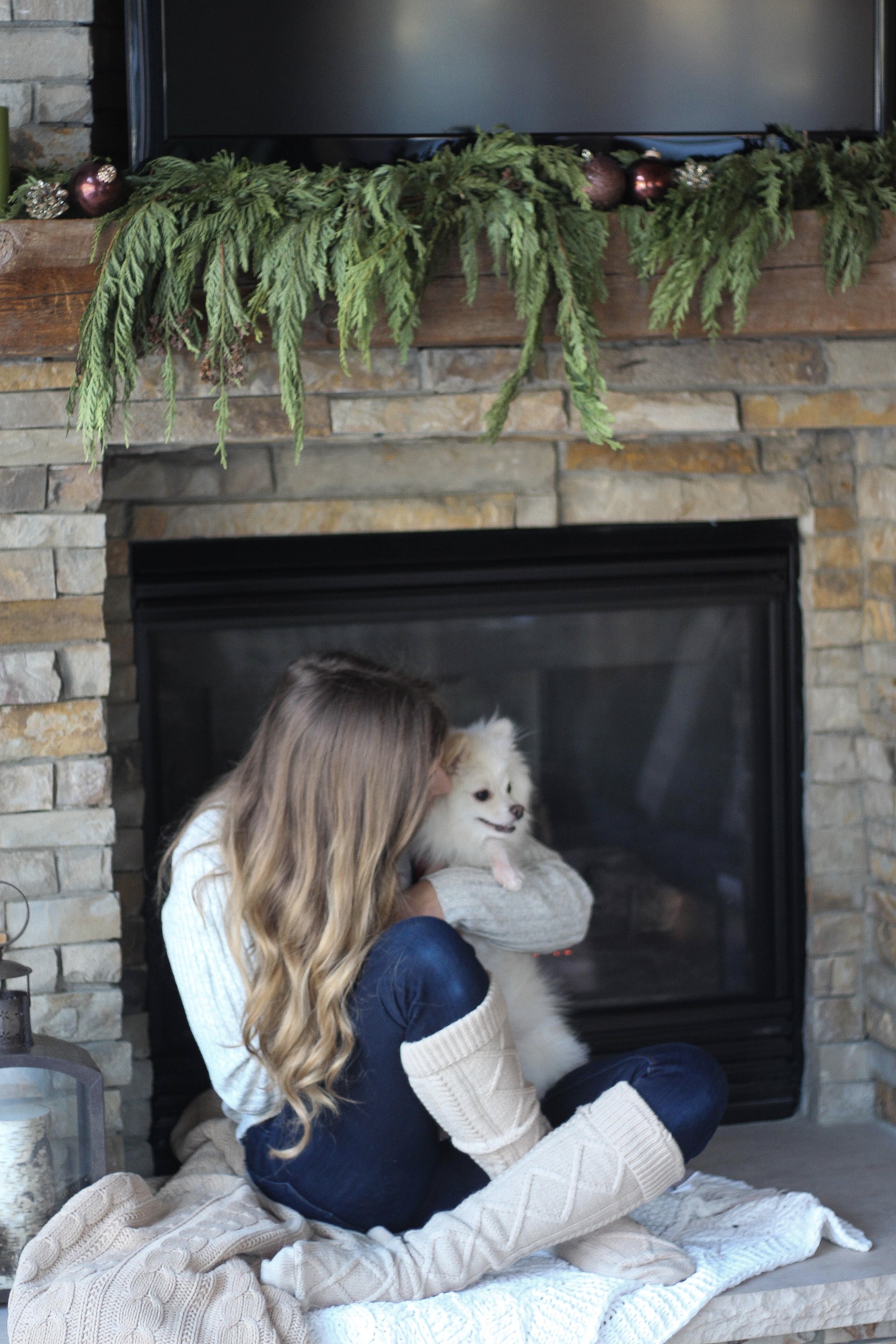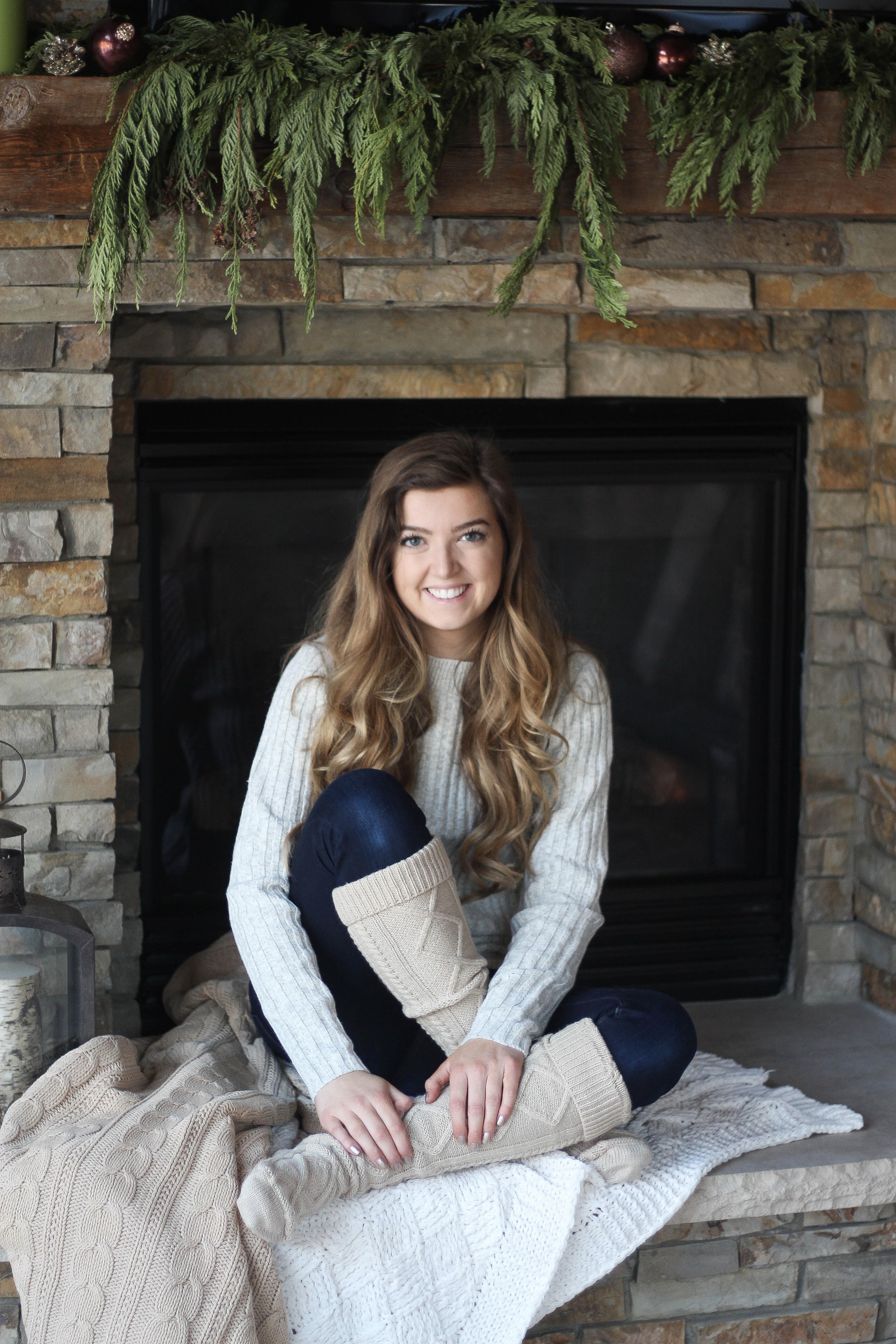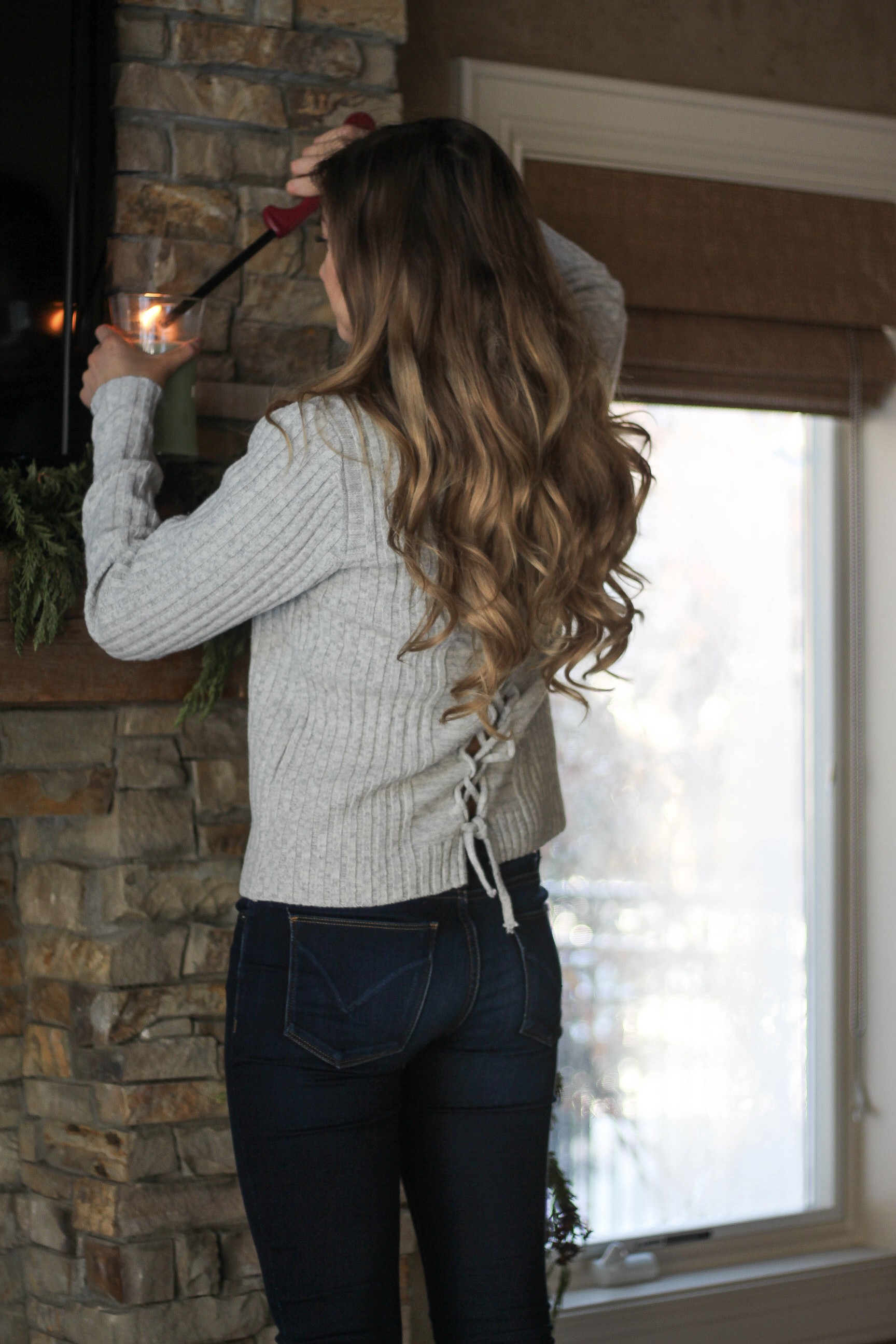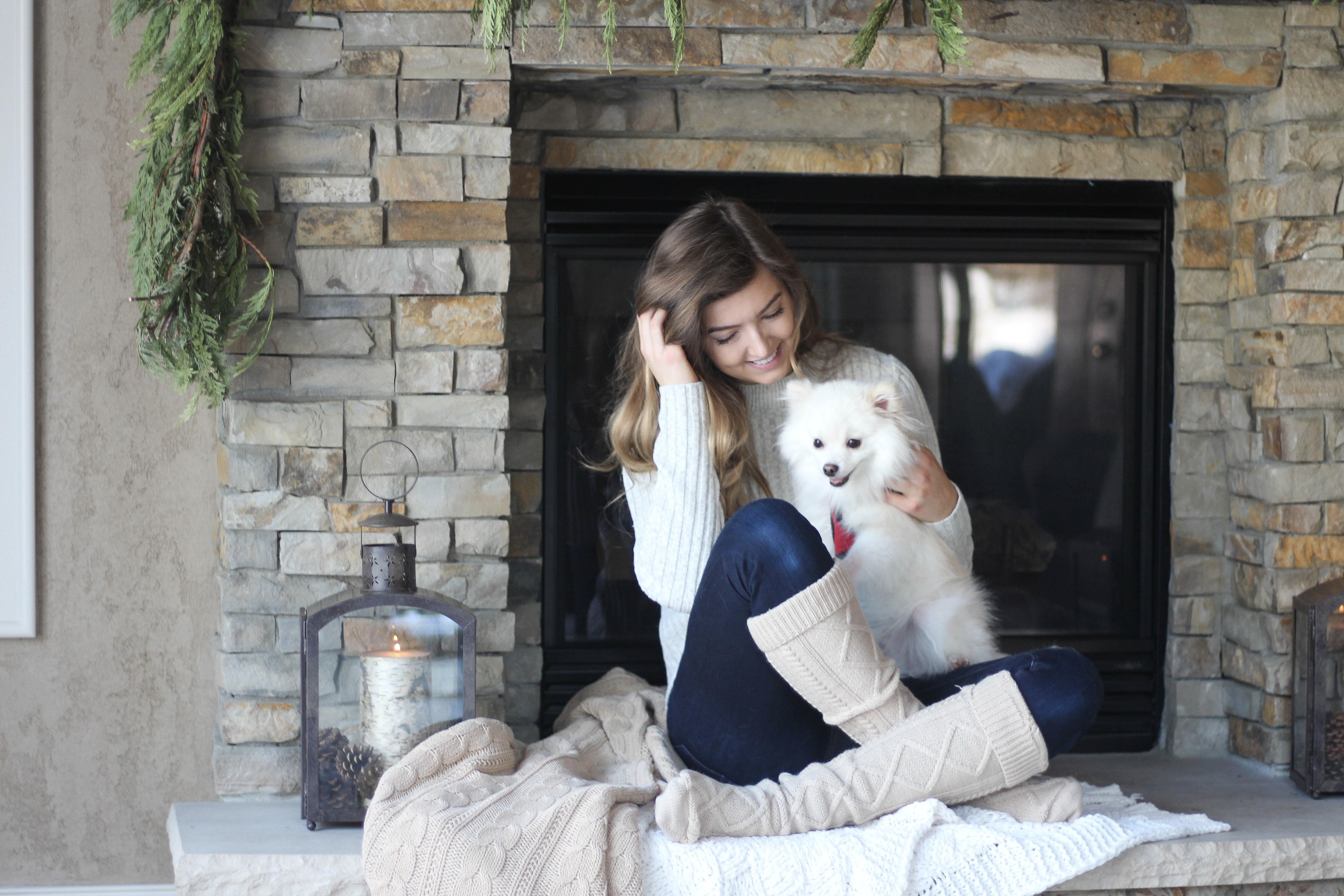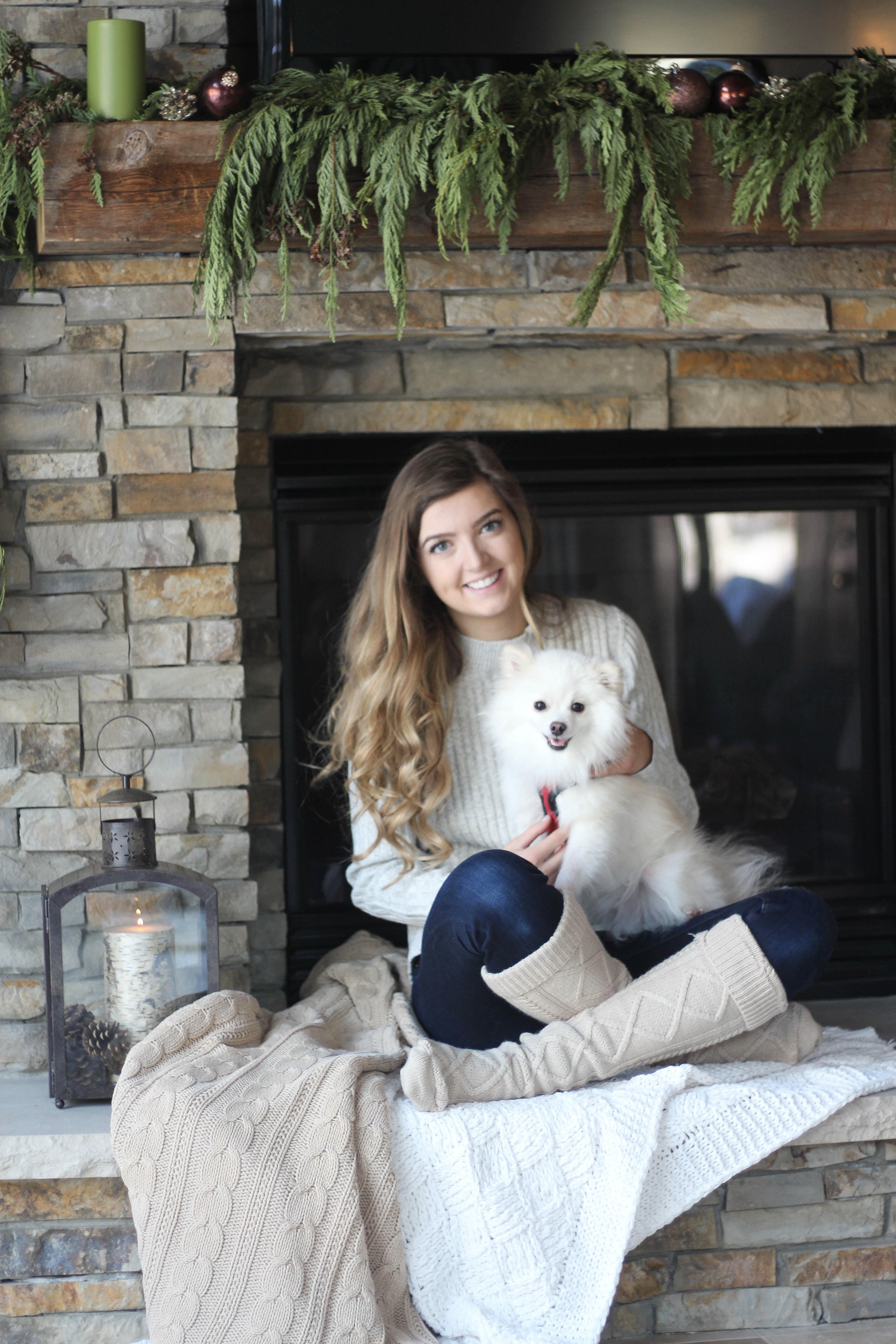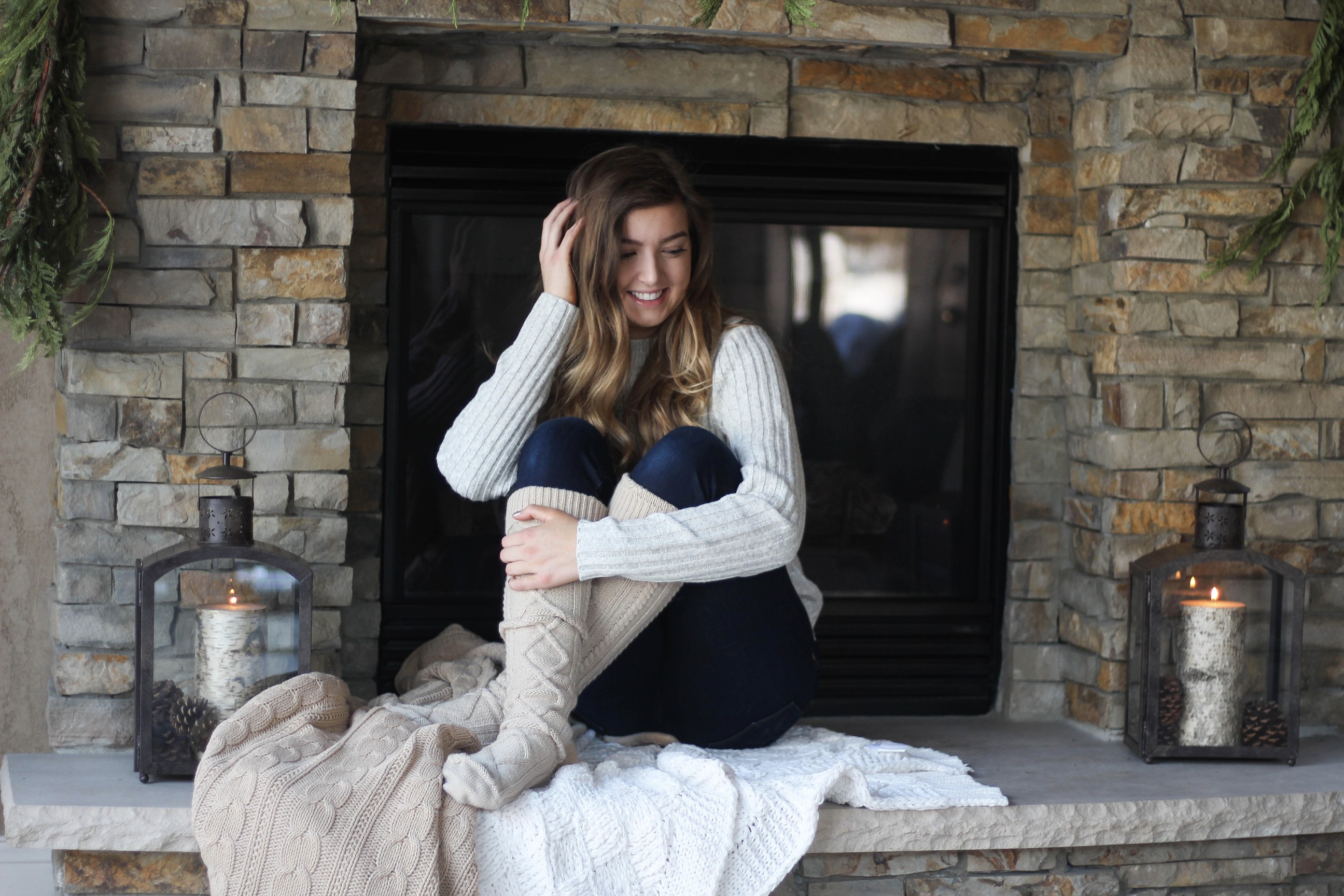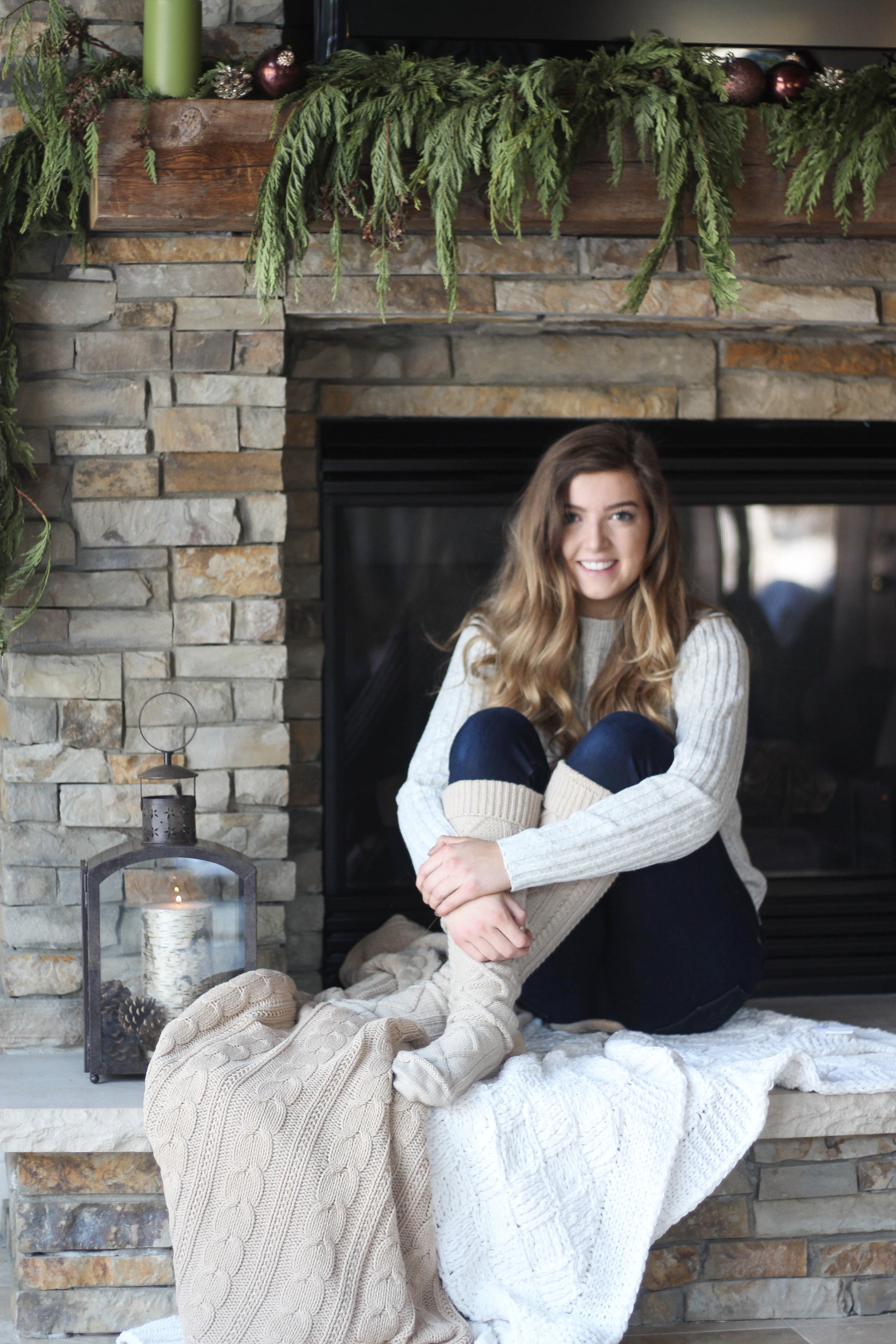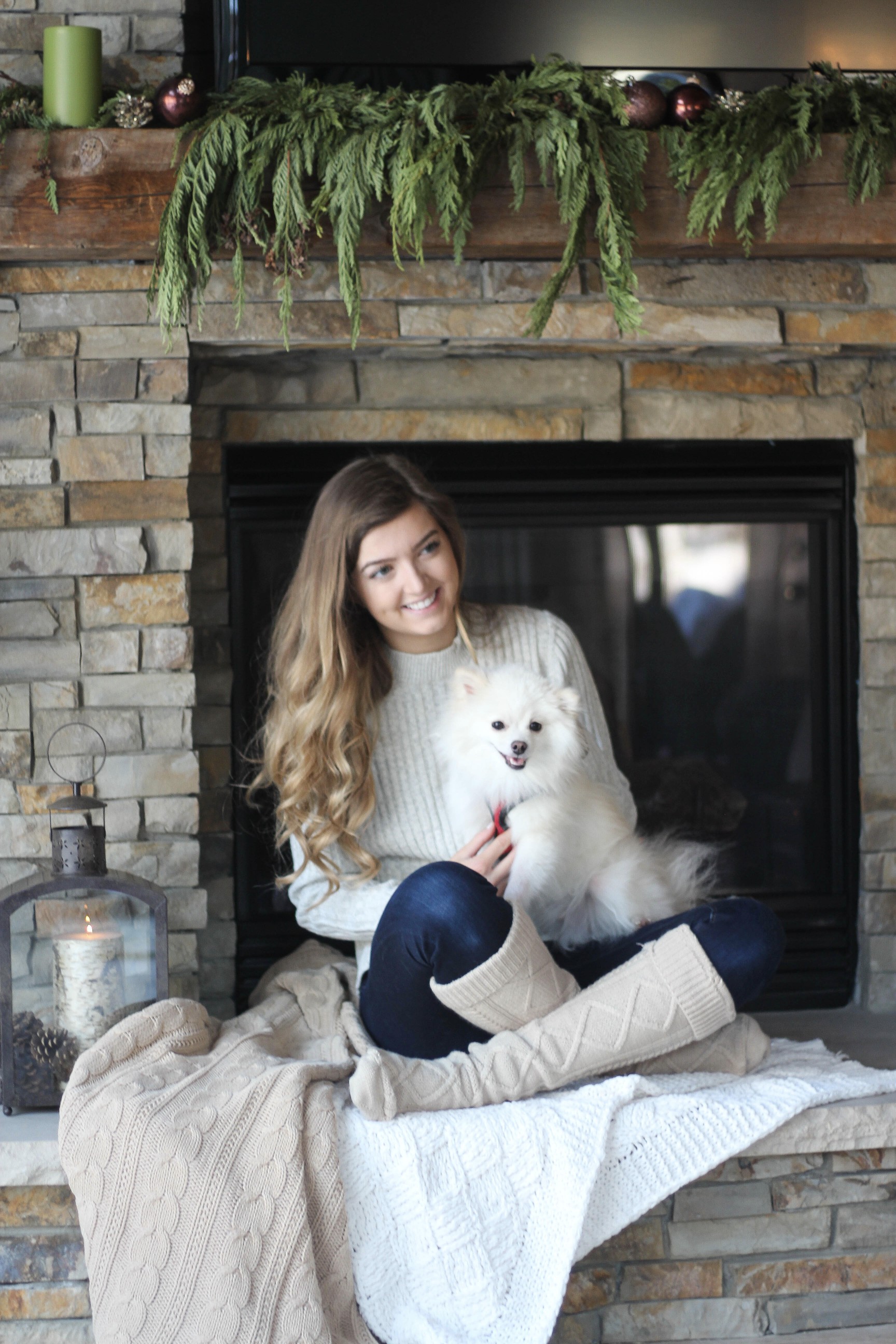 There is nothing better than cozying up by the fire on a snowy day. If you've been following me for awhile, you know I love blankets. I mean LOVE – I have so many it's crazy! Cable knit/sweater blankets have been my favorite this season because they look so cute and are the best to cuddle up to. I have so many favorites, I linked them below so you can shop them!
What makes a cuddle session by the fire even better? Over the knee cable knit socks and a cute sweater! I have been crazy about sweaters this year (clearly) and this one is my new favorite because it has a cute crisscross open back! It's from MakeMeChic and only $20 which makes it even better! On top of that, these over the knee socks are also super cozy and only $15 on Amazon. Which makes this outfit cute and inexpensive!
My cute momma decorated her fireplace so perfectly this year! I love the real garland over the mantle and the cute little candles everywhere. A few years ago my parents totally re-modeled our house. It had been a dream of my parents since they were married and it was so amazing to see it come to life! This room I took photos in is probably one of my favorites because it has big glass windows everywhere and this beautiful fireplace. My parents truly inspire me to work hard and go after my dreams, I can't wait until the day I can build my own home! Maybe over break I can give you all a little house tour of my parent's home! I love watching these on YouTube!
Shop Cozy Blankets:
xoxo,
Lauren Emily Lindmark
Copyright © 2016 dailydoseofcharm.com