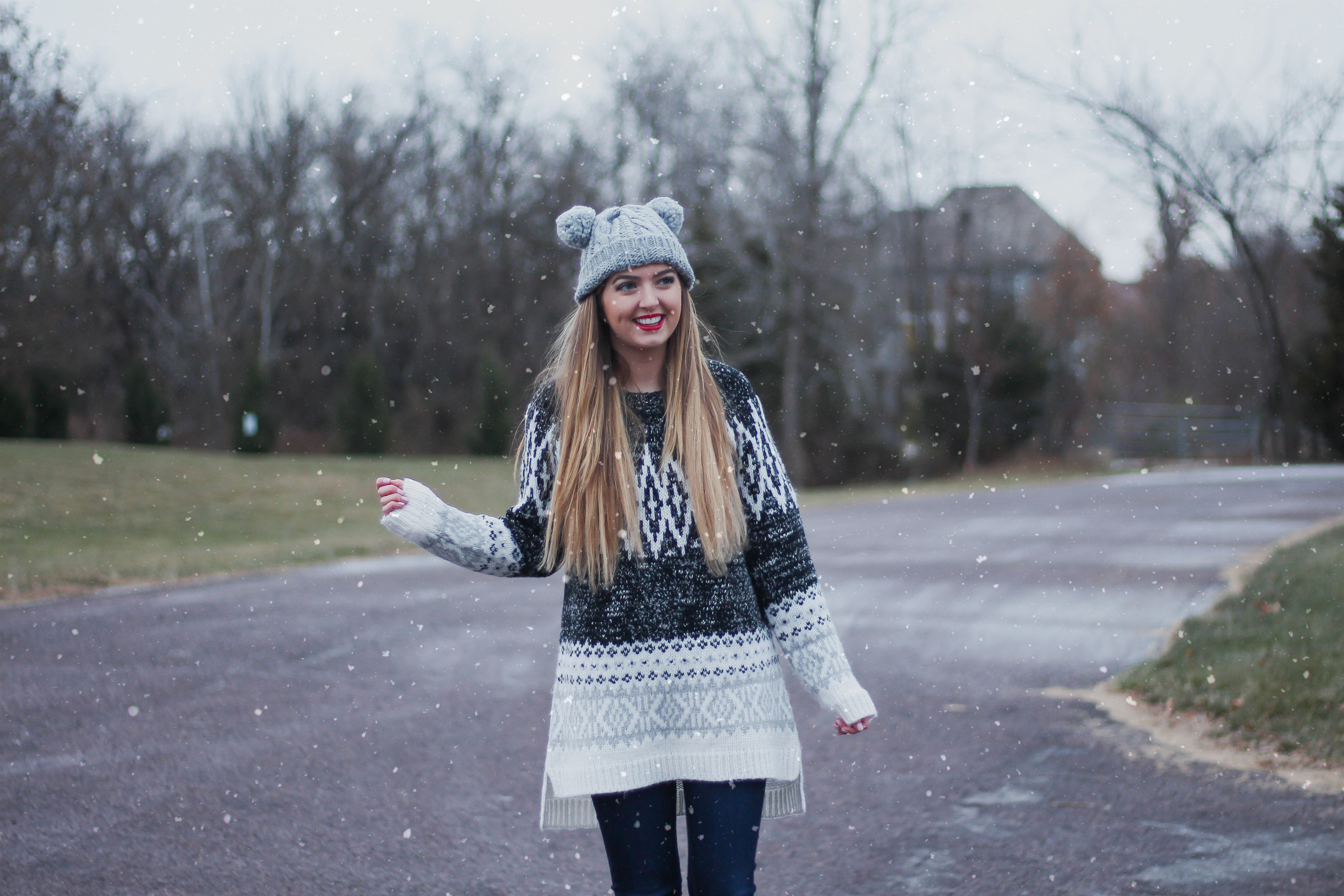 Dashing Through the Snow | OOTD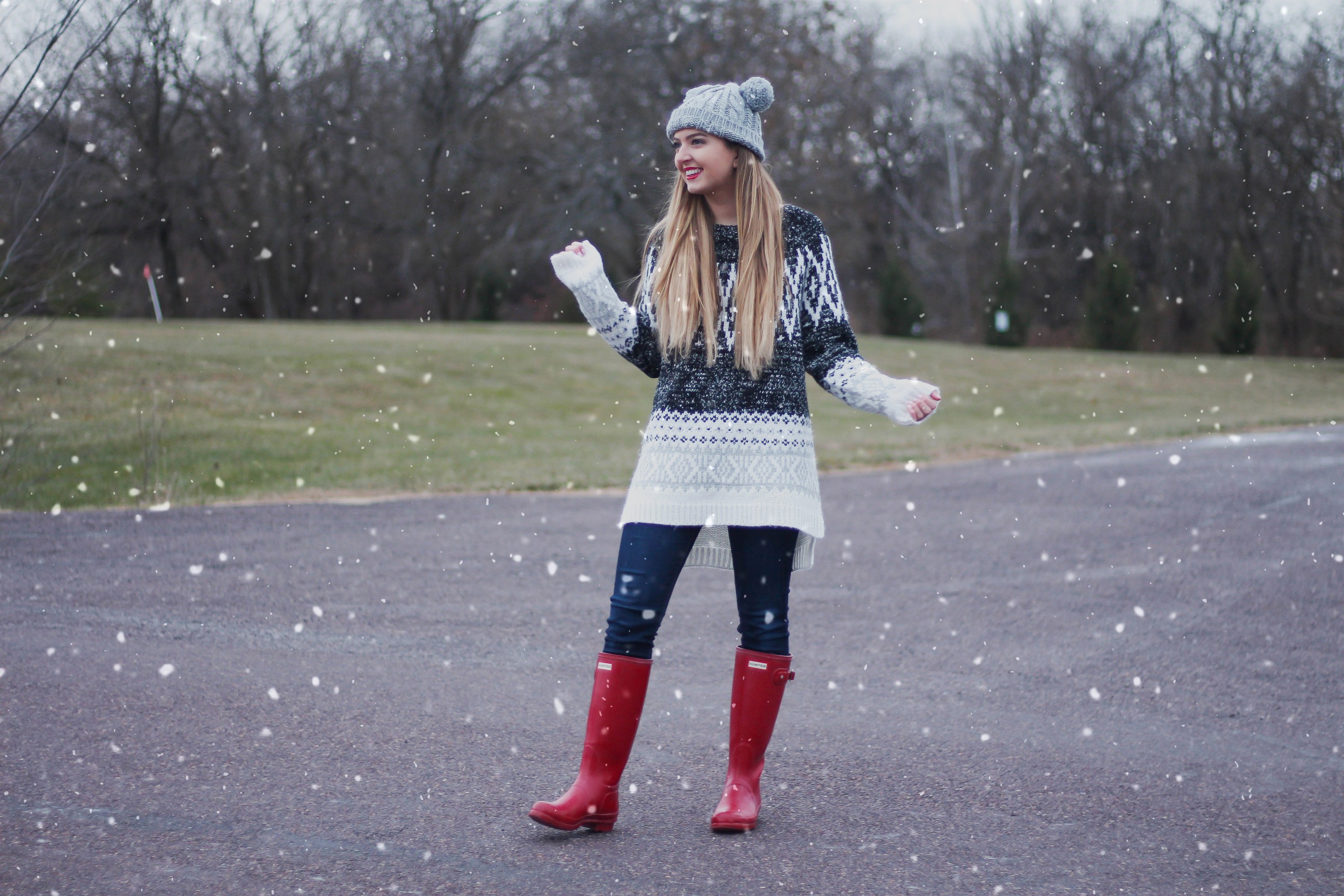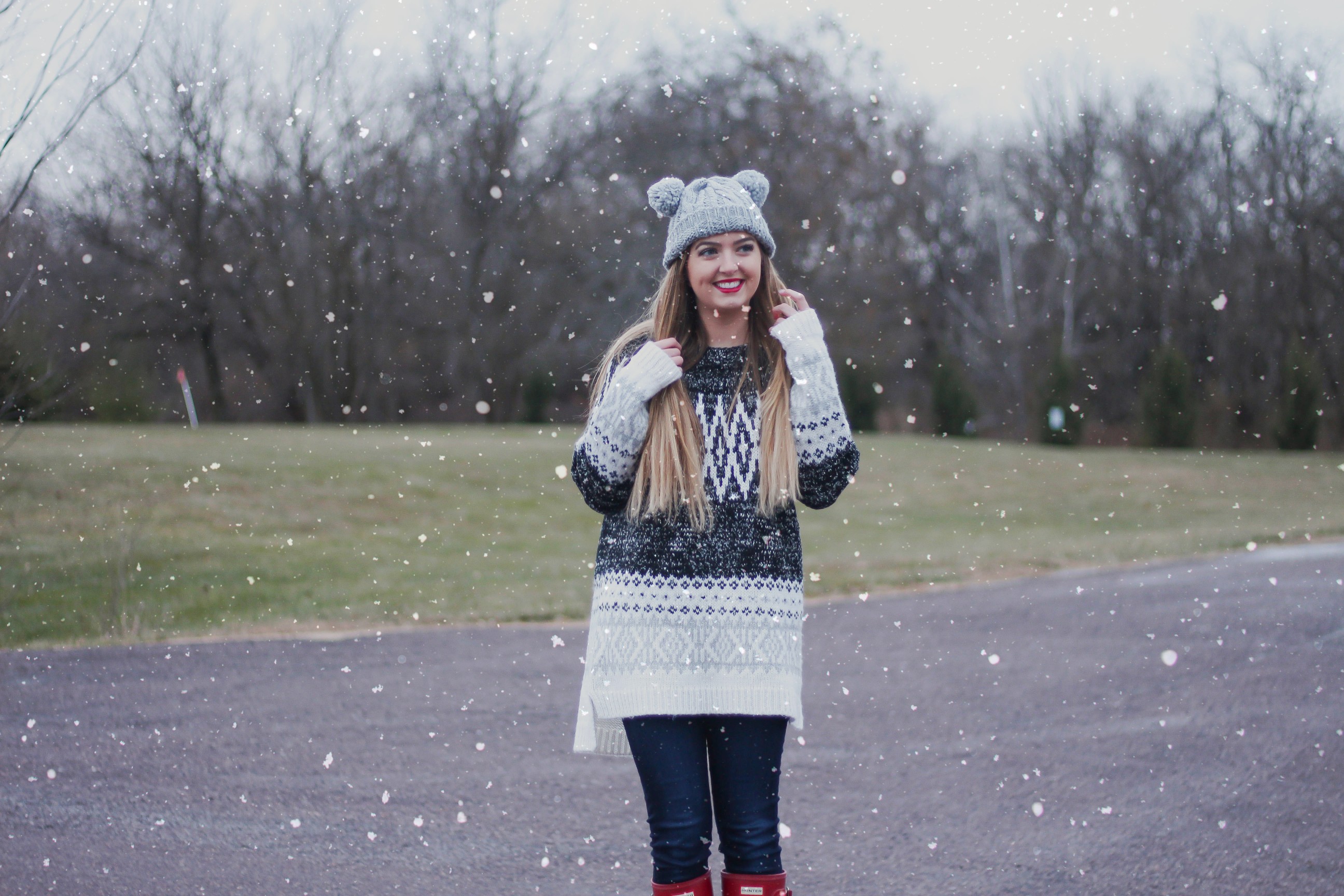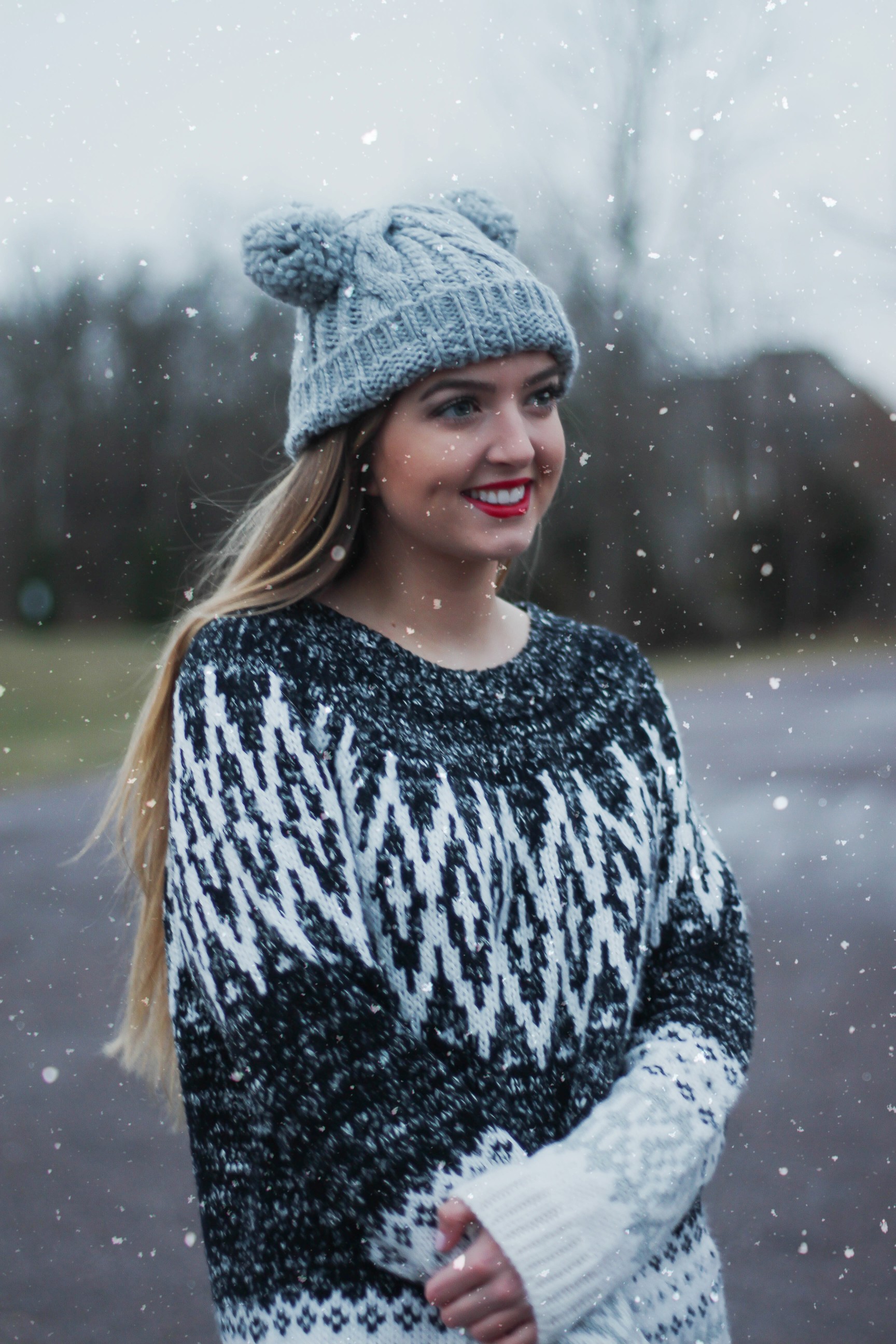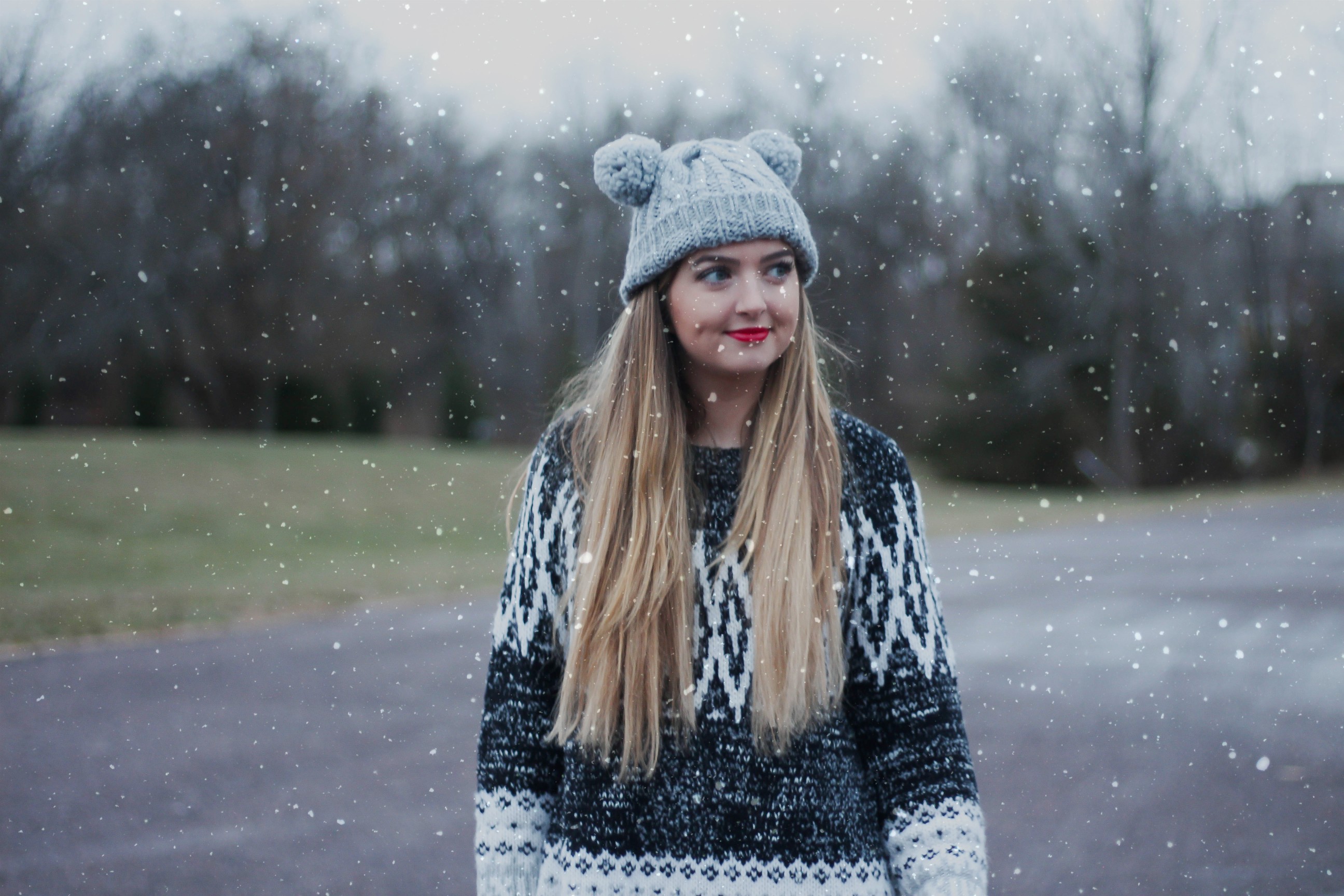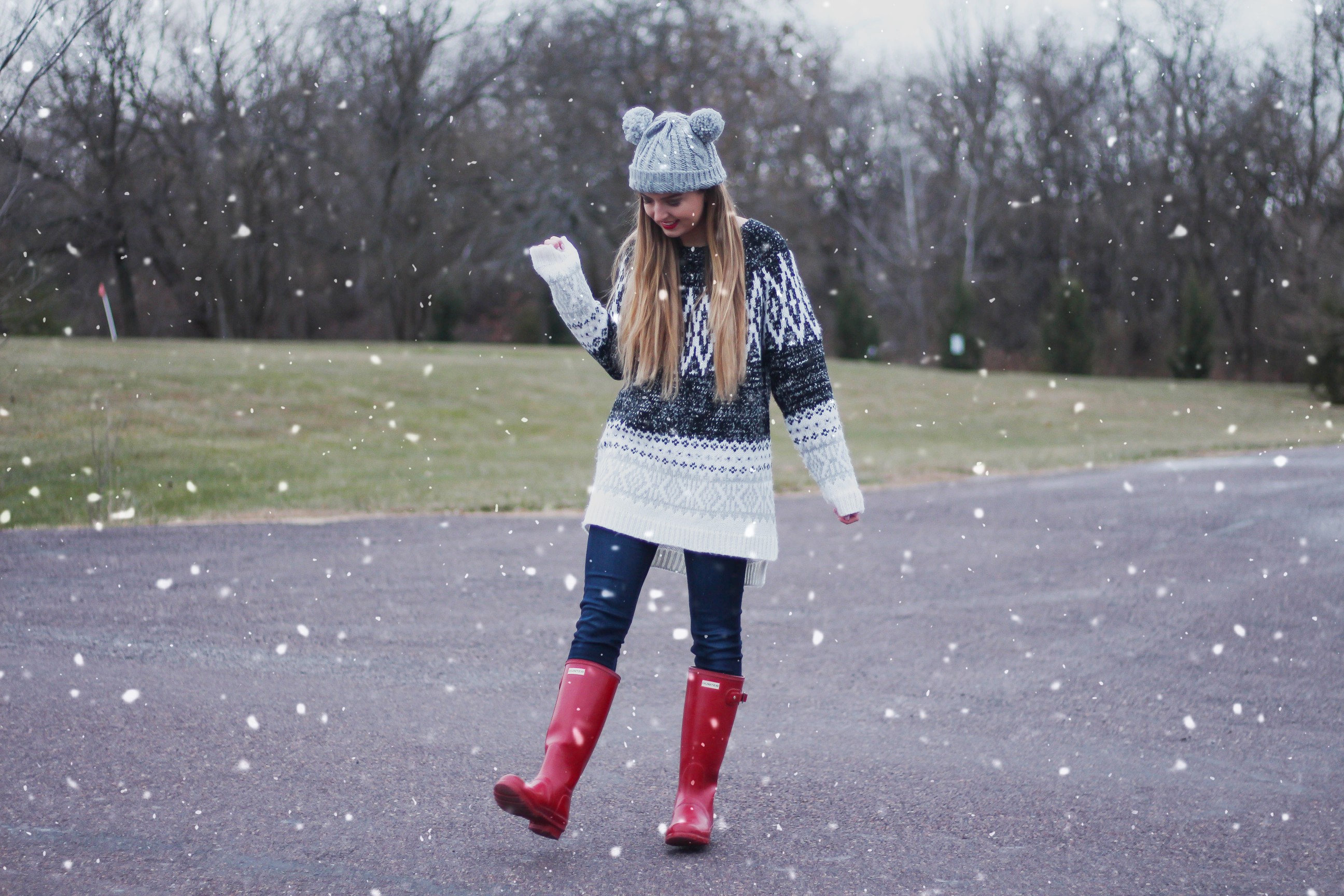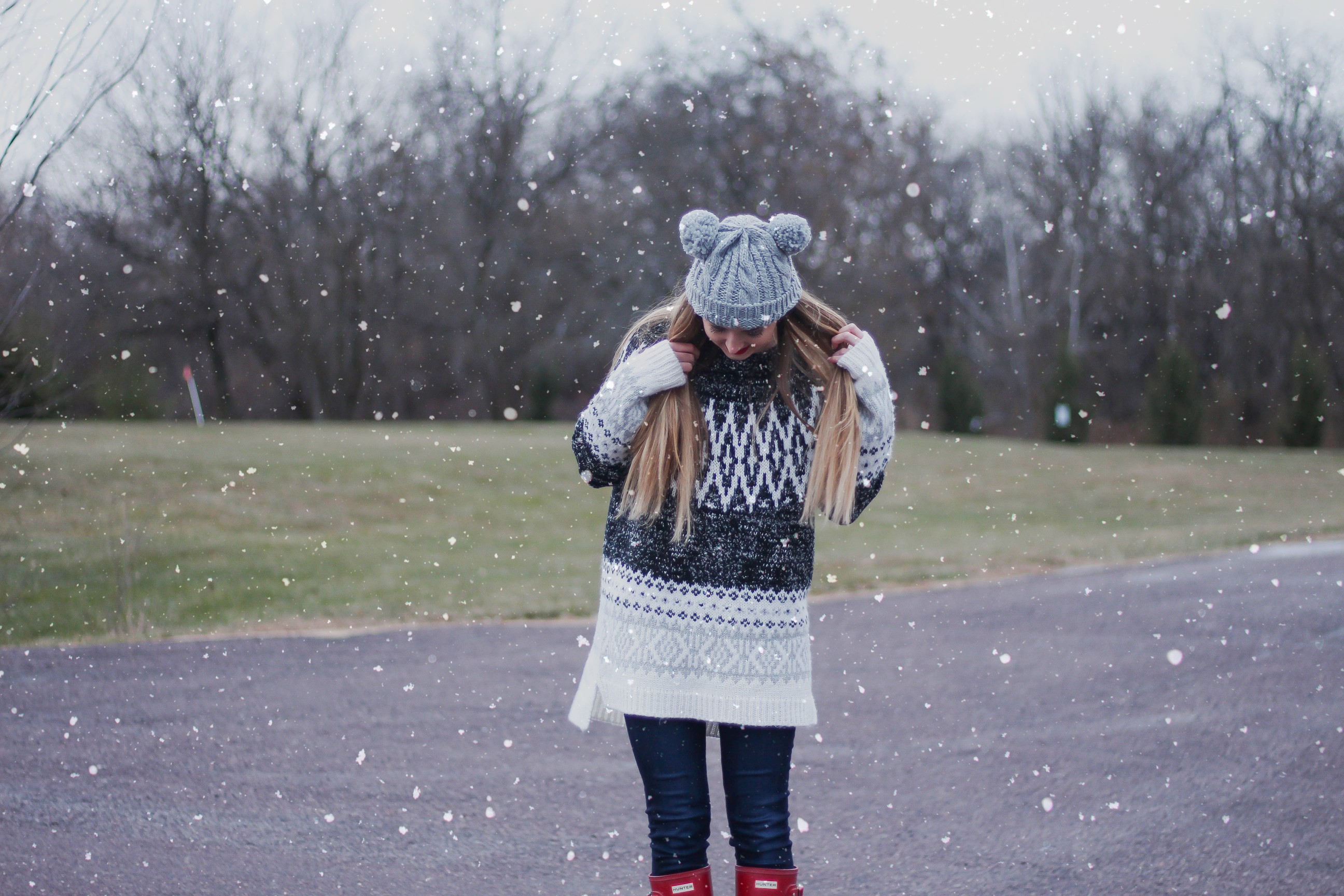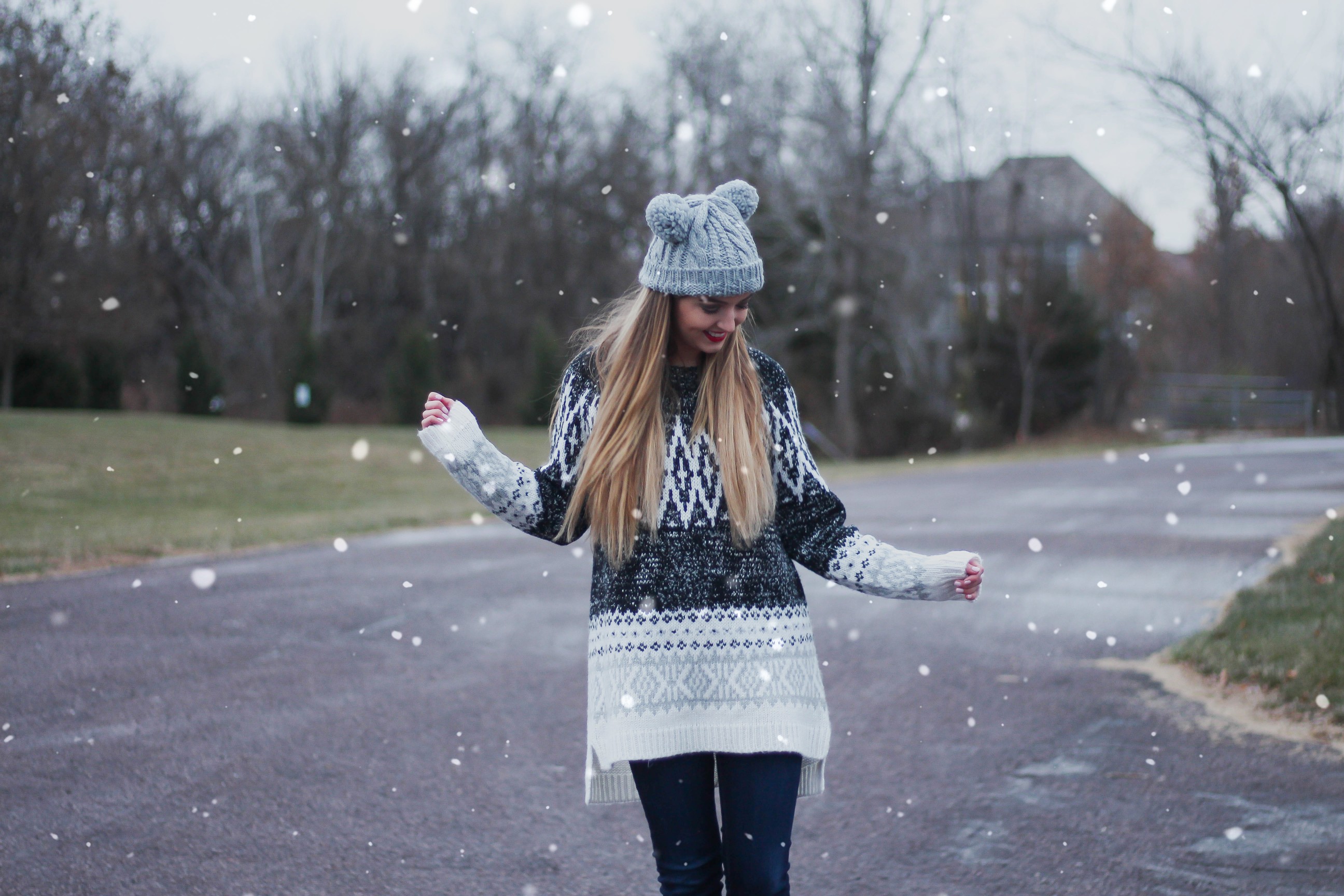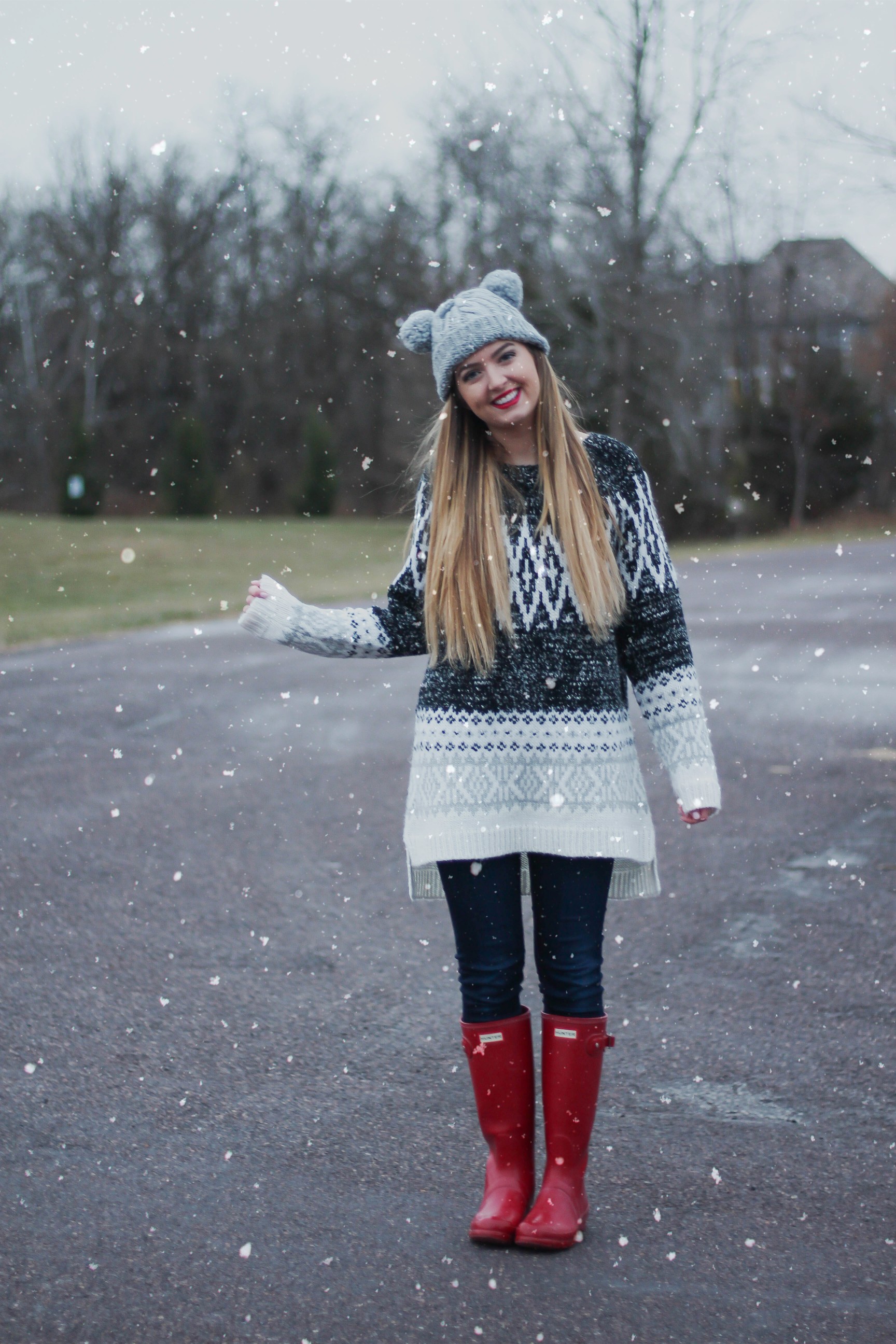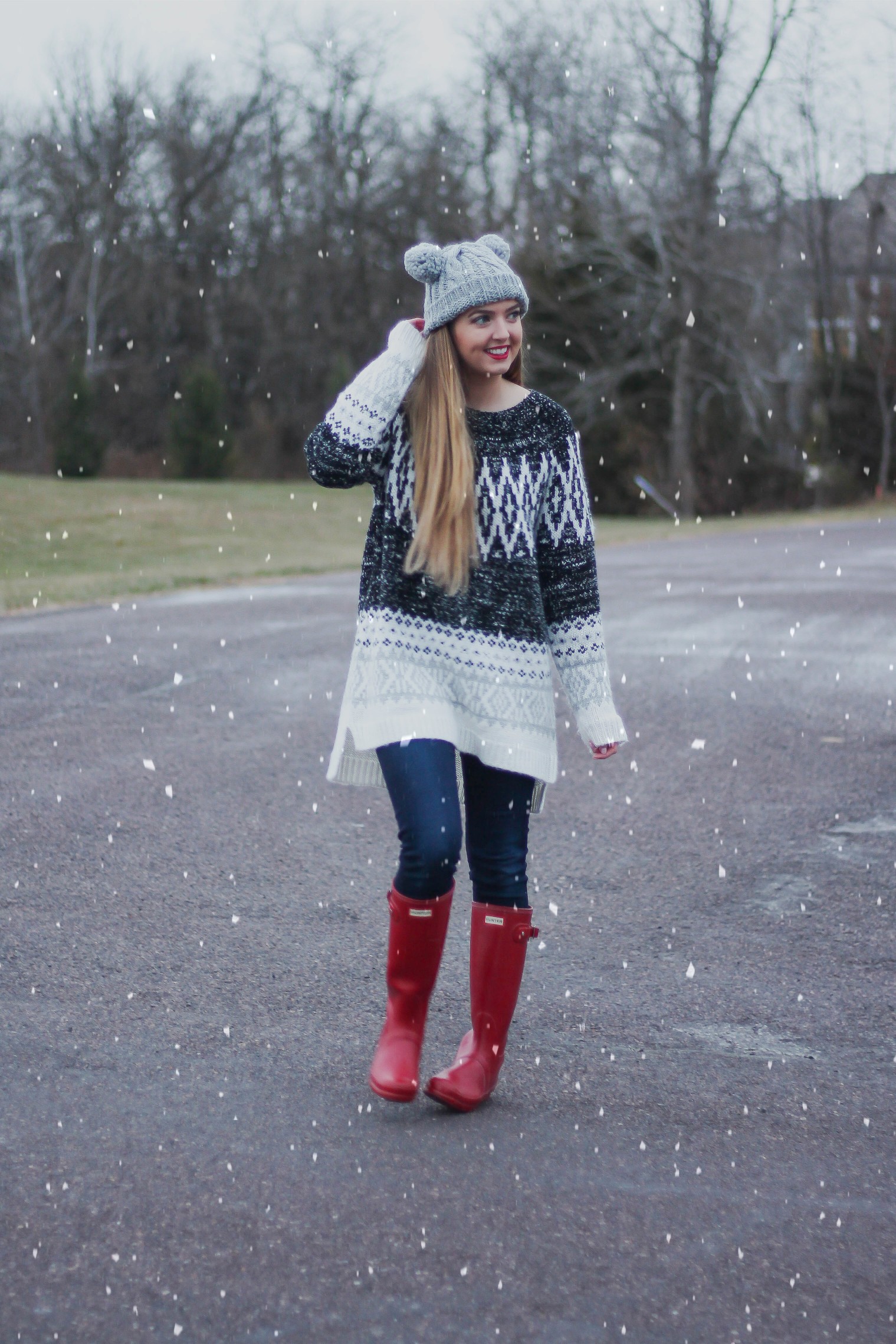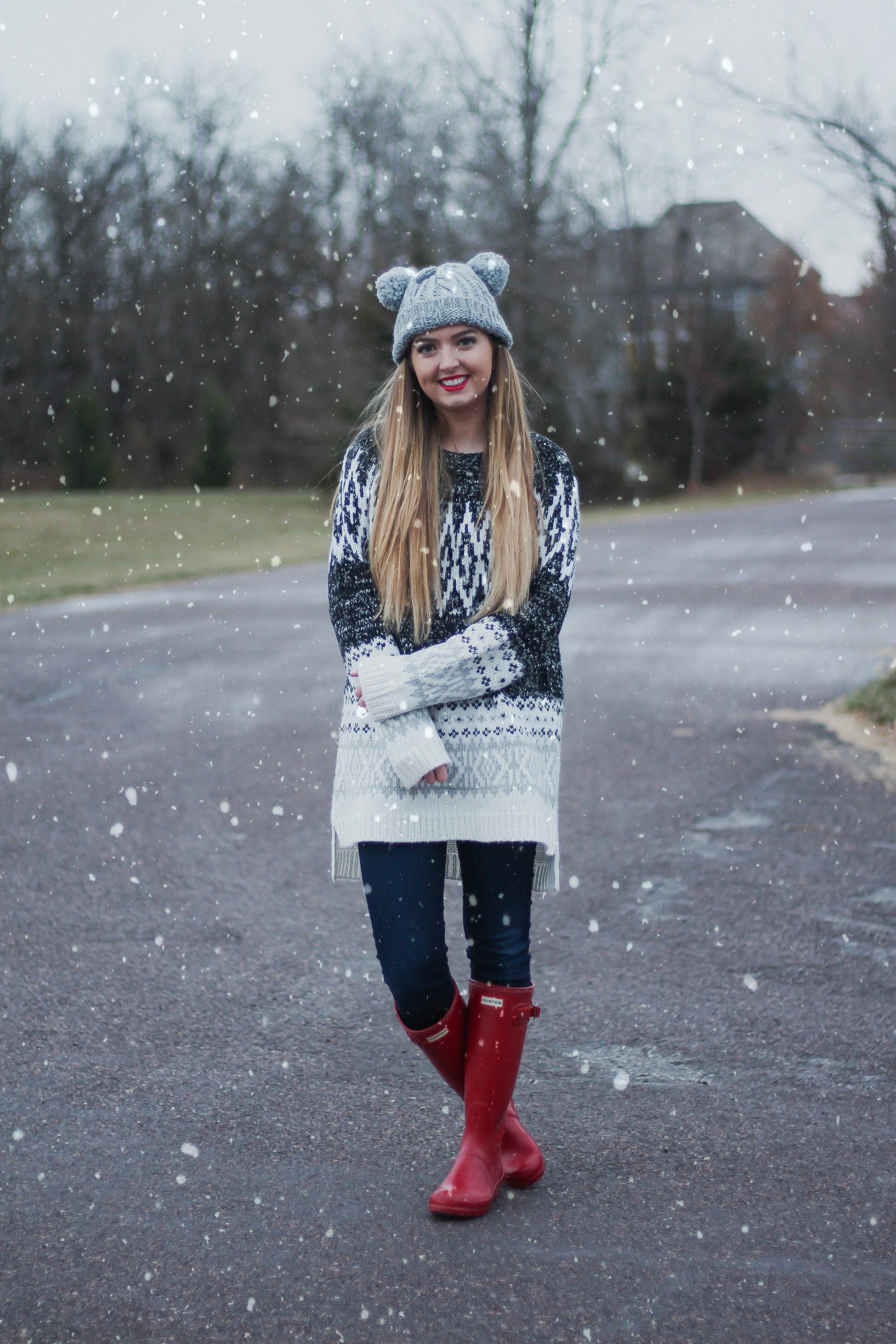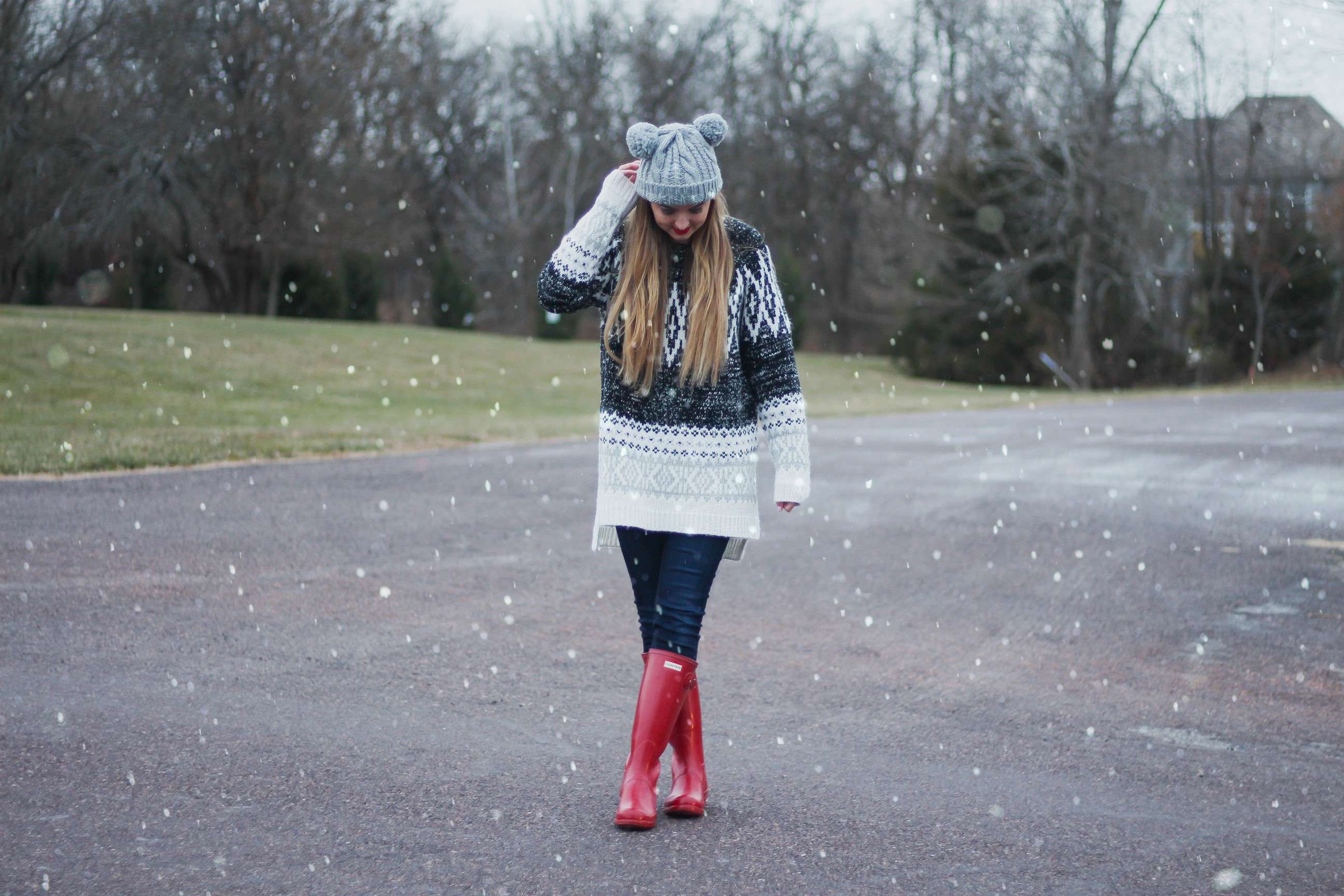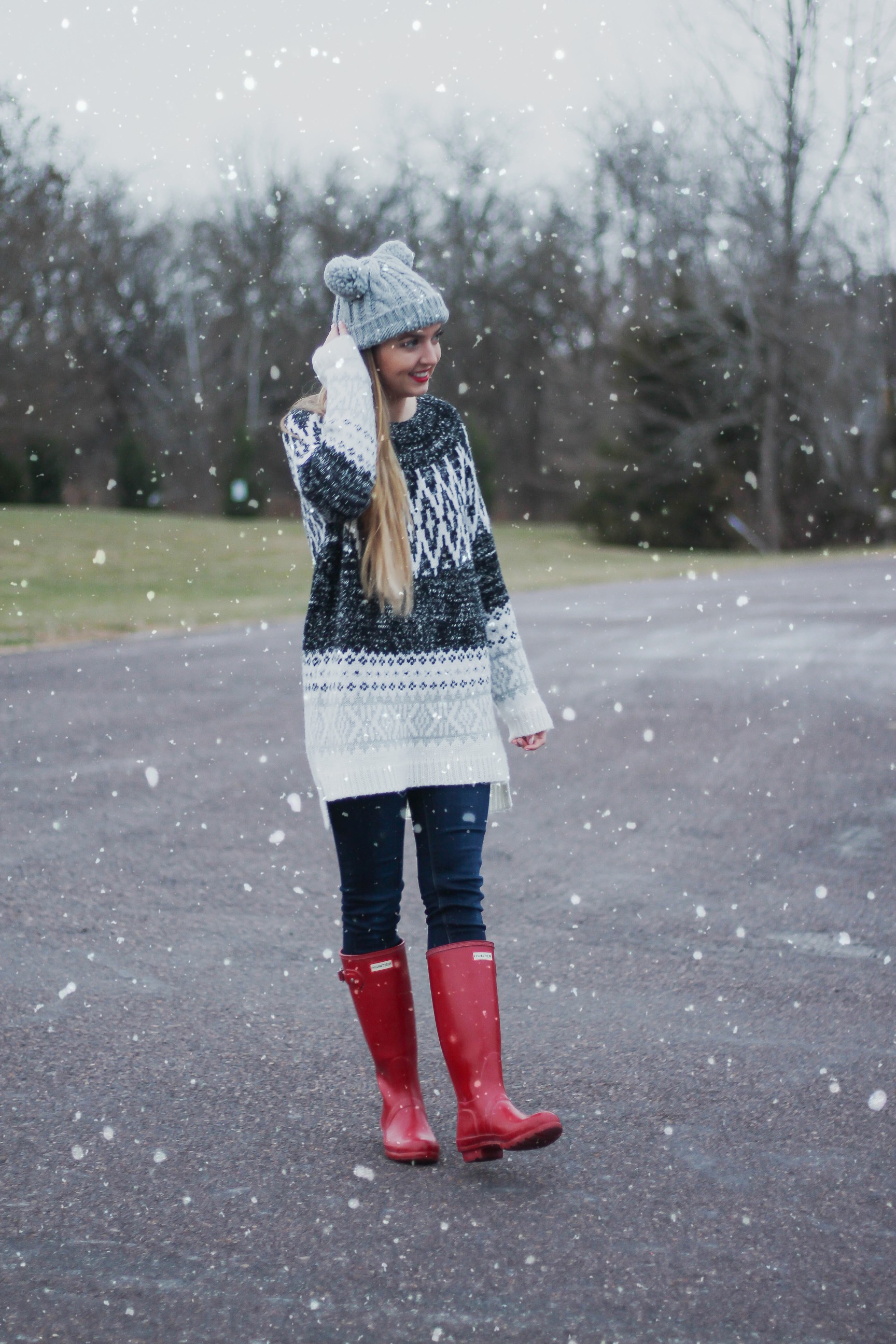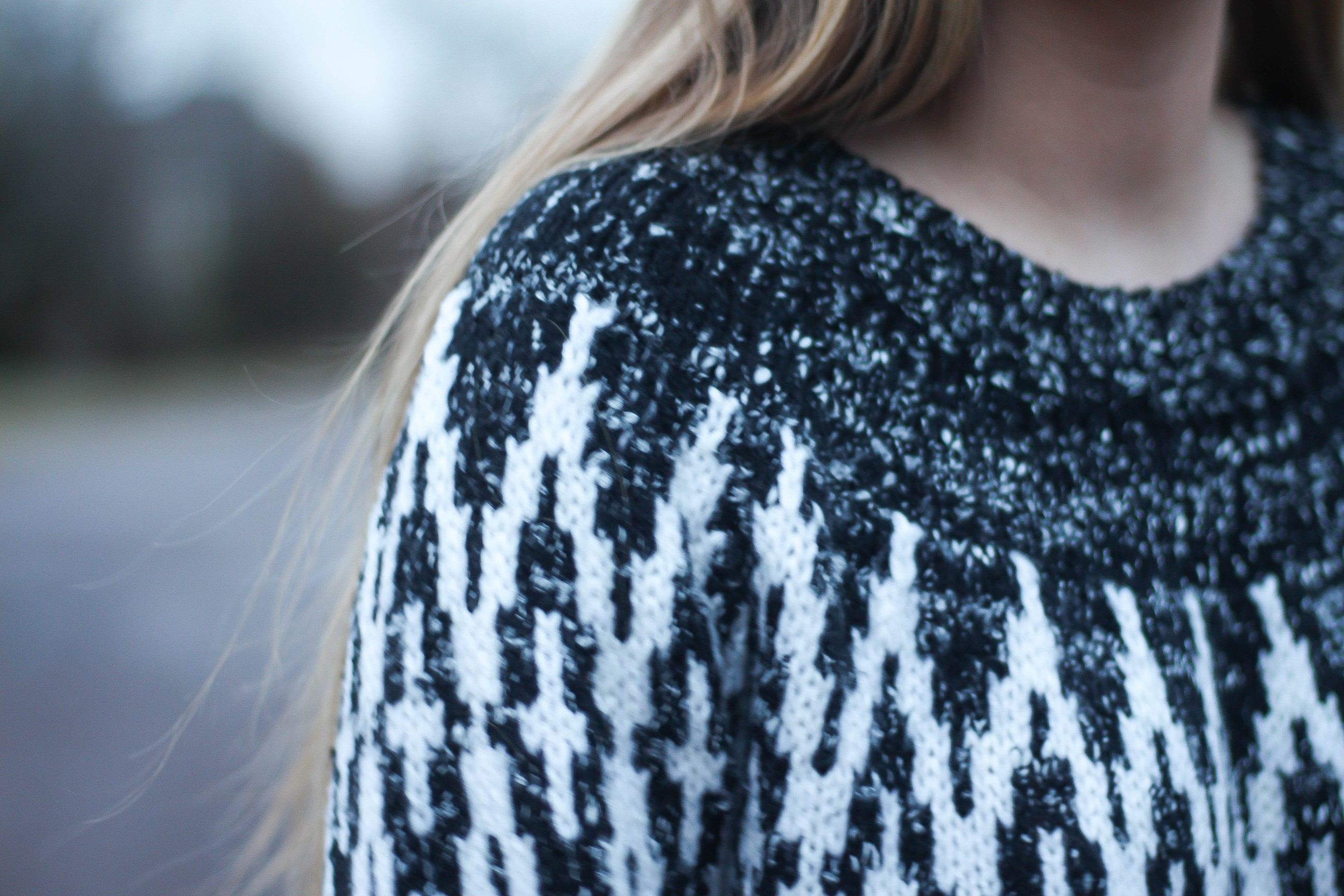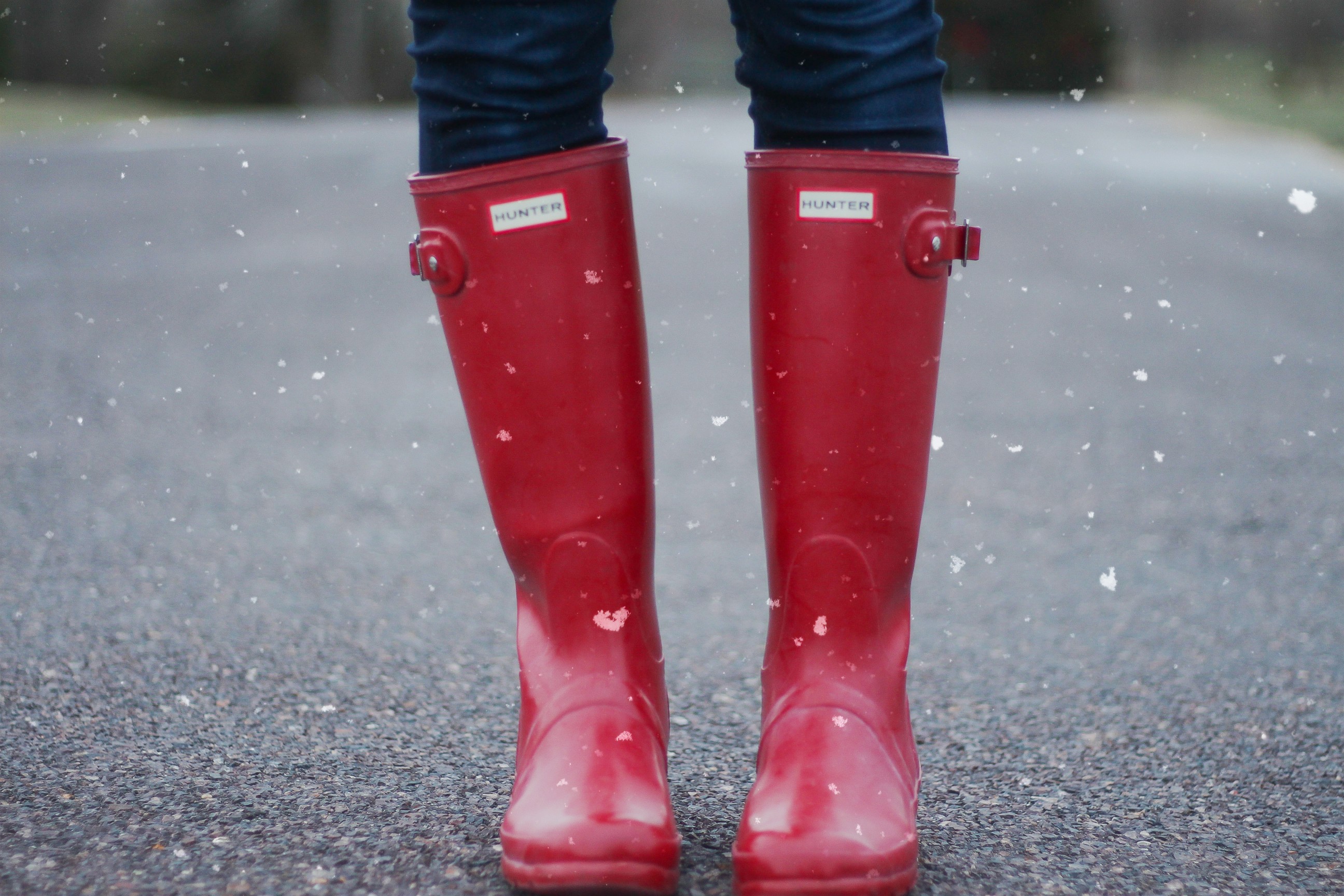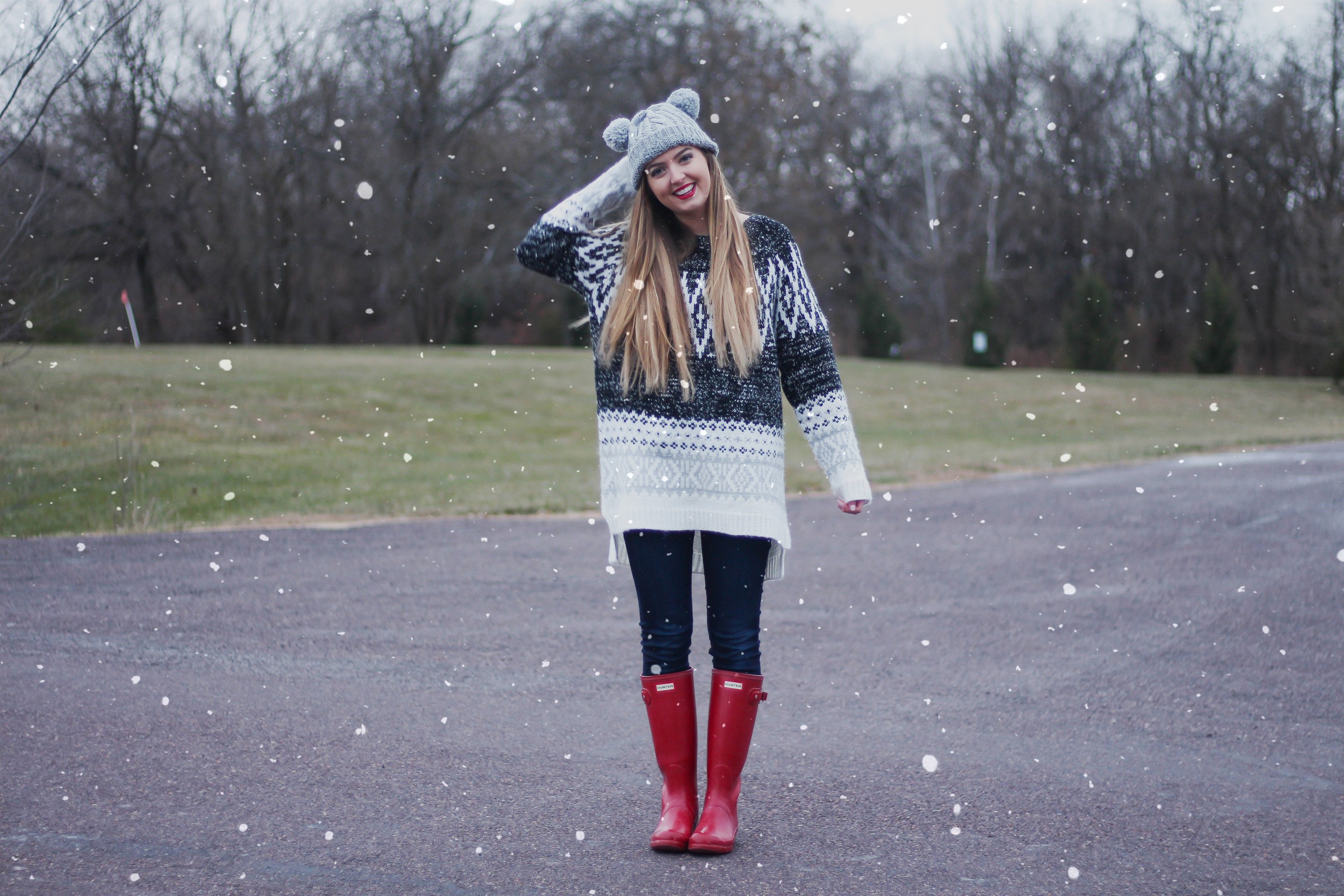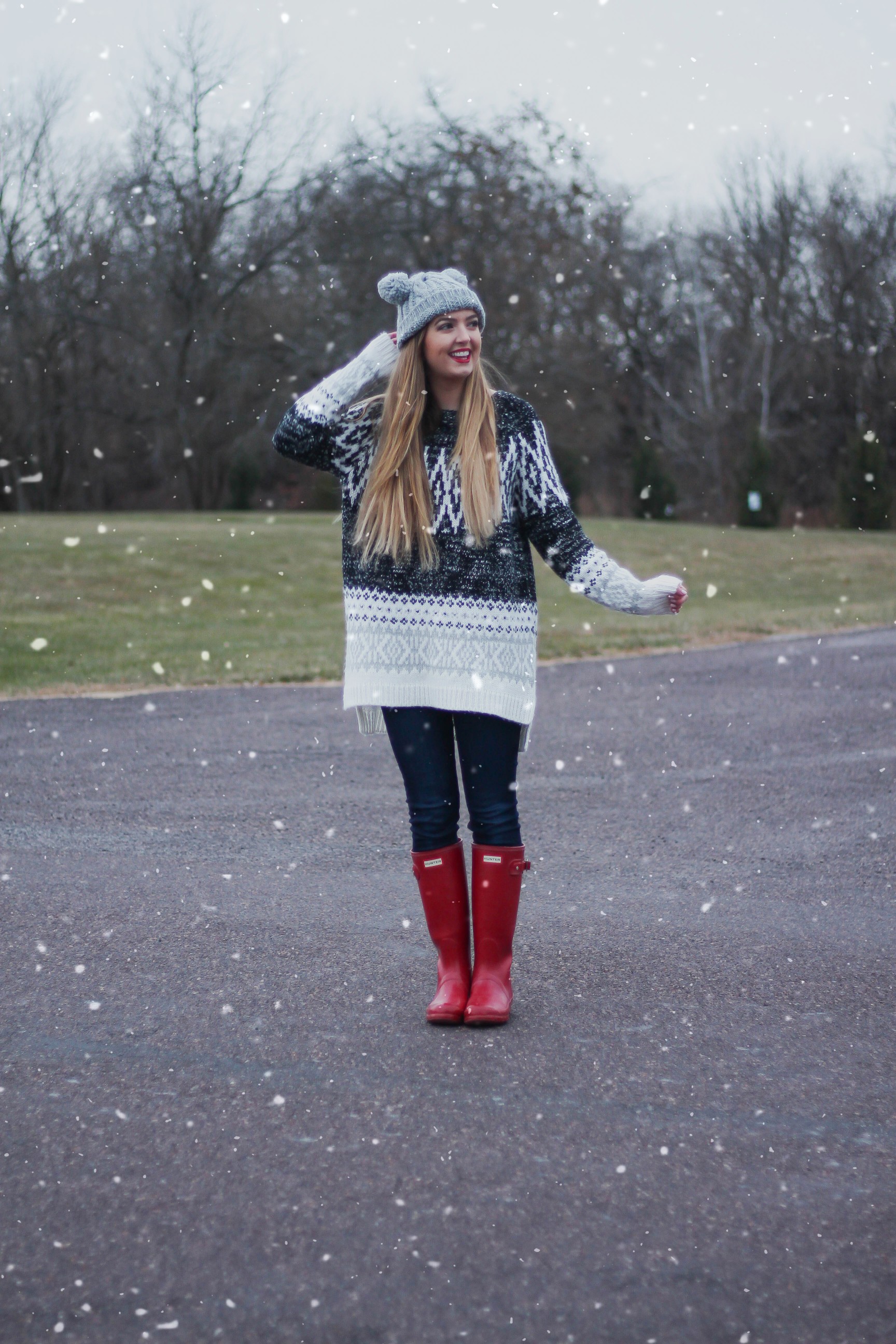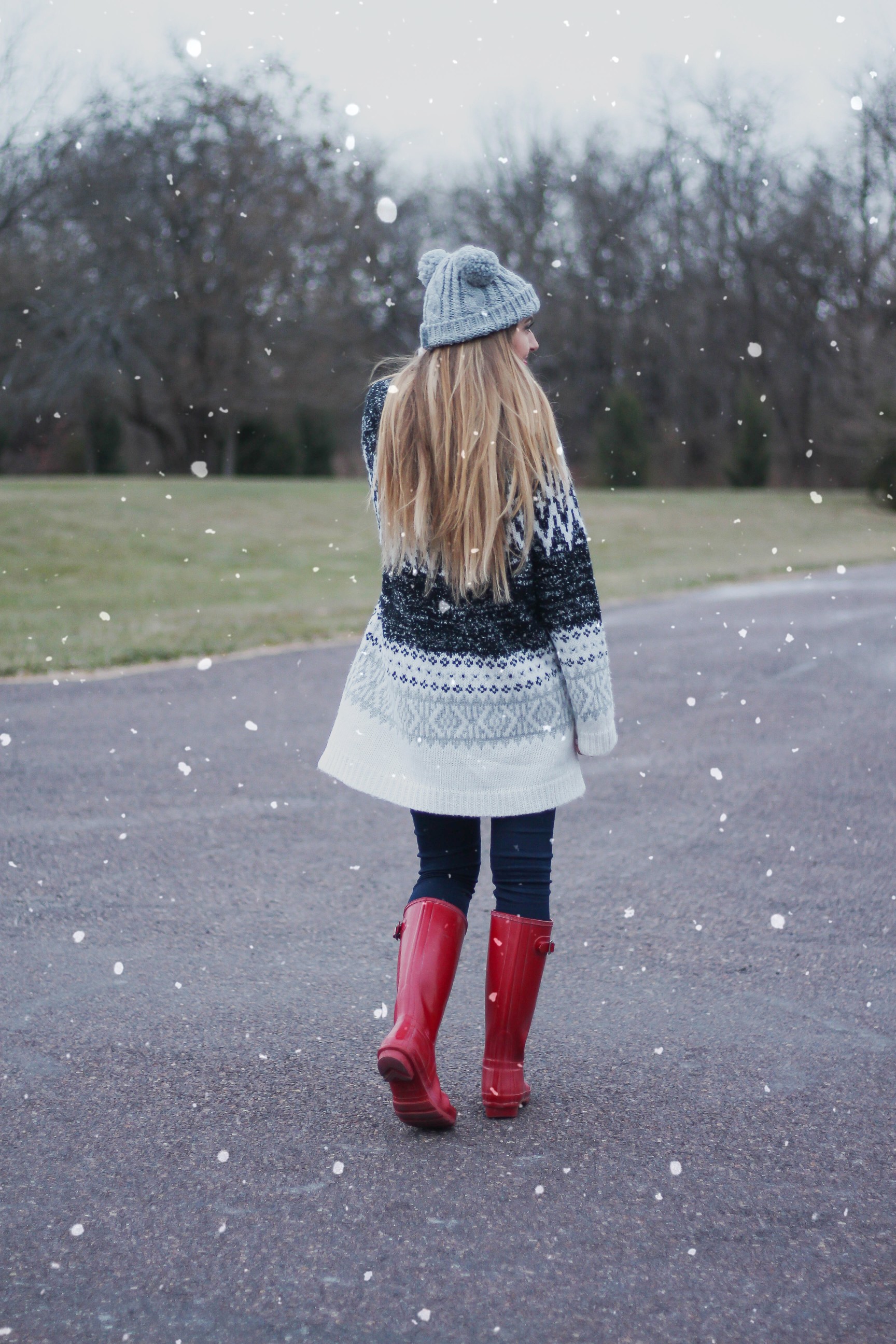 Okay, so this snow clearly isn't real – but I had a little too much fun adding it in! I randomly came across snow overlays that you can use on photoshop (link to buy) and I thought it was a cute edition! Even though the snow in these photos is fake, I'm hoping tomorrow turns out a little differently because the forecast is calling for 1-3″ of snow!!
I love snow in the winter because it makes everything so crisp and pretty. Plus who doesn't like getting all cozied up while it's blizzarding outside? This outfit is most definitely one I will be re-wearing as it gets colder and colder! I found this sweater at Target in a size large and it is definitely WAY oversized, but soooo comfy!
I am loving pops of red during this time of year because I think it's so festive! I love a bold lip, but I always forget to wear lipstick when I post so I am trying to more! For whatever reason I have been eyeing every sweater that is black, white, or grey – so clearly this one is actually one of my favorites yet. I decided to top it off with this cute little pom pom hat that is only $9!
In other news, today I took a fun little trip to Nordstrom to get some outfits to shoot this break. I am so excited to grow as a blogger in the New Year – I am planning things out now so let me know if you have tips or requests!
xoxo,
Lauren Lindmark
Copyright © 2016 dailydoseofcharm.com