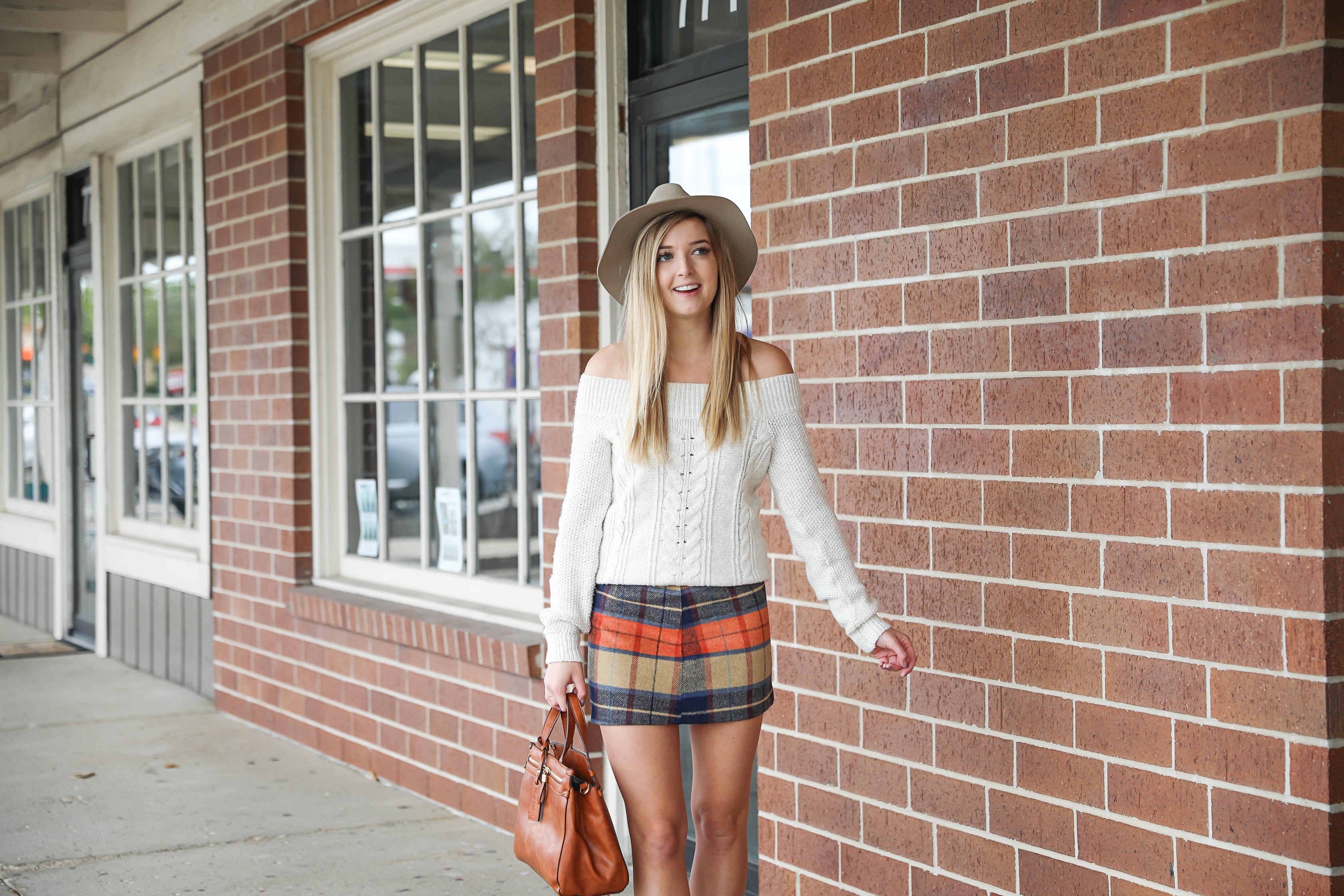 All the Plaid Items You Need for Fall | OOTD + Roundup
Okay super random story, the other day my jewelry organizer fell off my wall. I haven't put it back up yet because a piece broke off that I need to glue back on. It's kind of a pain, but that's what I get for hanging it up with tacks haha! Next time I am actually going to mount it. Anyways, since it's been on my floor for a few days I have been walking around it. Yesterday I was walking in my room and stepped on an earring and it went IN MY FOOT! It hurt so bag to pull it out haha! It still feels weird to walk on. I am such a dummy! That's what I get for not hanging it back up.
So hey anyways, happy Tuesday! Thanks for listening to my random story haha! I have a crazy day ahead because I have to take my laptop to the Apple Store and it's finals week. I don't know if I have explained my school schedule, but I am in accelerated classes right now so it's a normal class compacted down into an 8-week schedule. So while everyone else is doing midterms right now I am doing finals, then I start new classes!
Okay another random story, I am sitting downstairs typing this and no one else is home. I just heard a weird "boom!" upstairs (even my little dog heard it because he was sitting next to me and his head shot up). So I figured it was my other dog so I said her name, then realized she is right next to me… Now I am scared haha!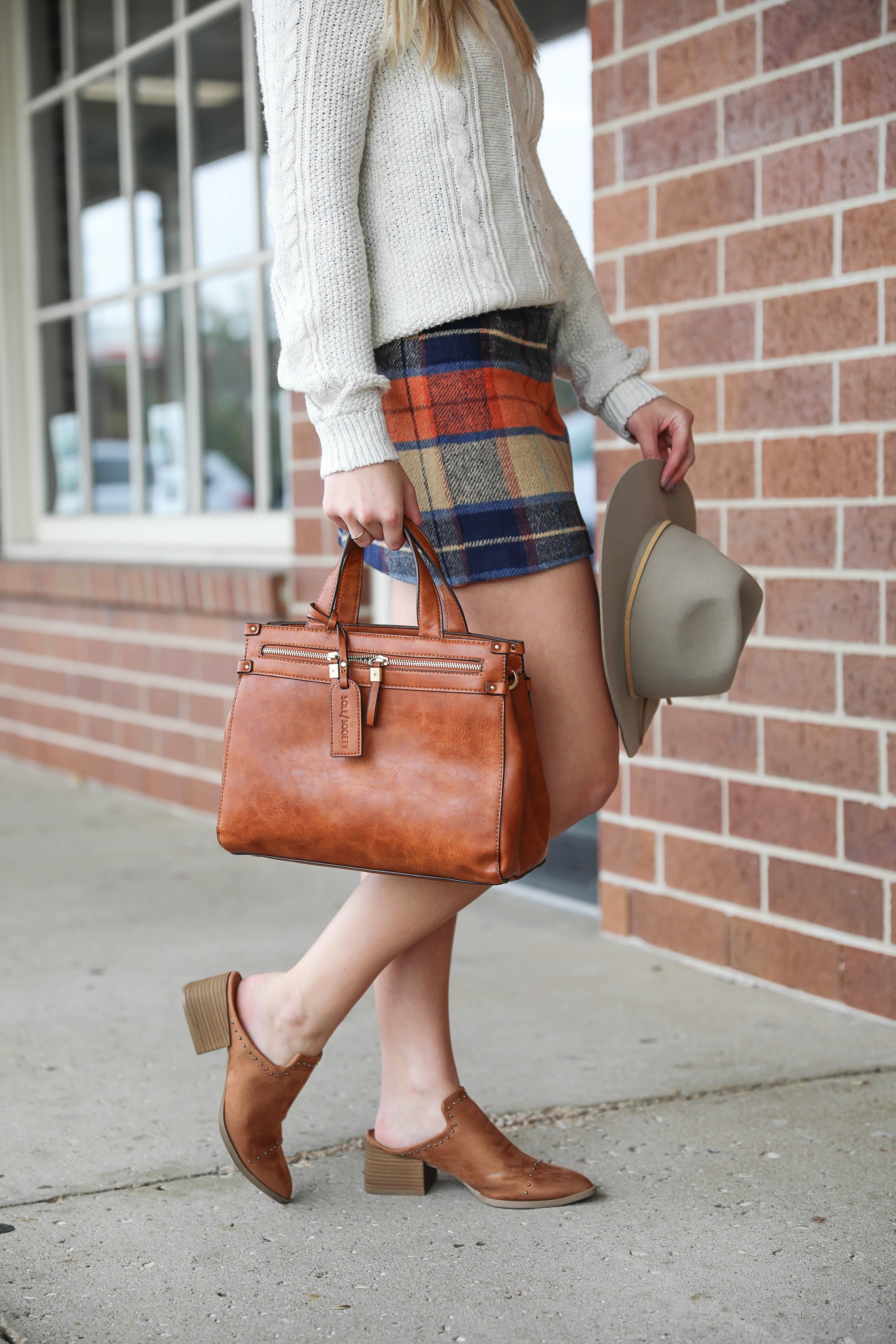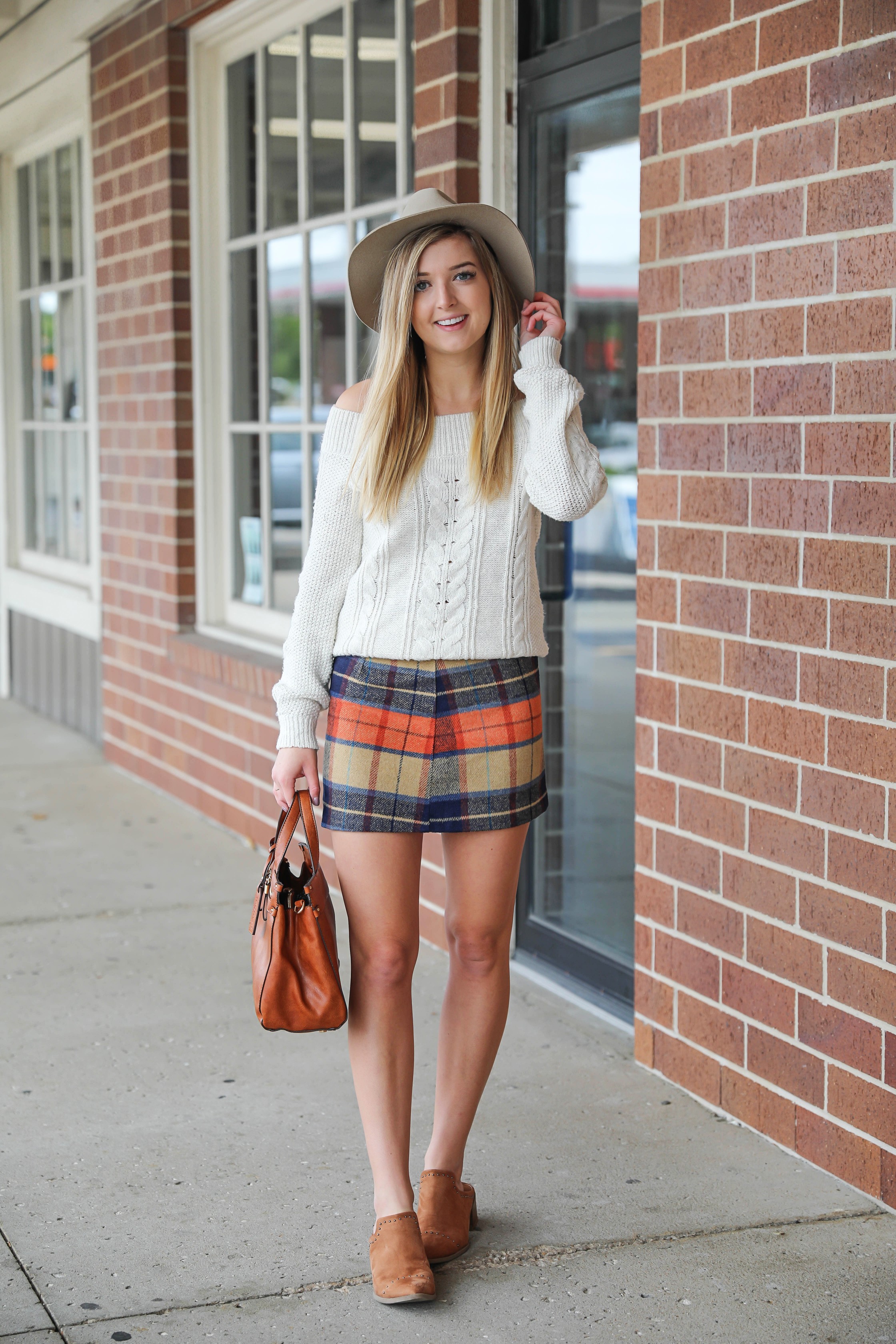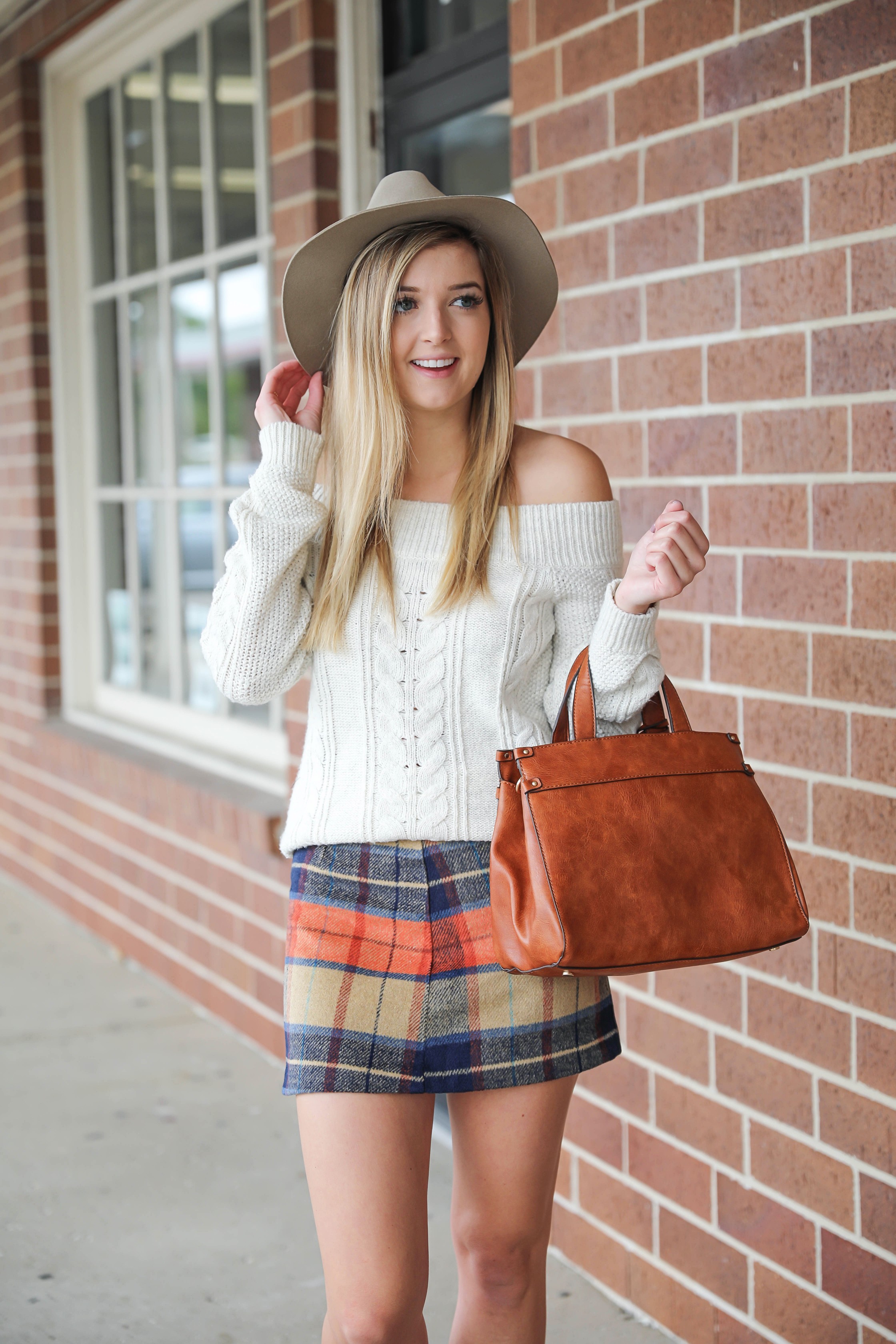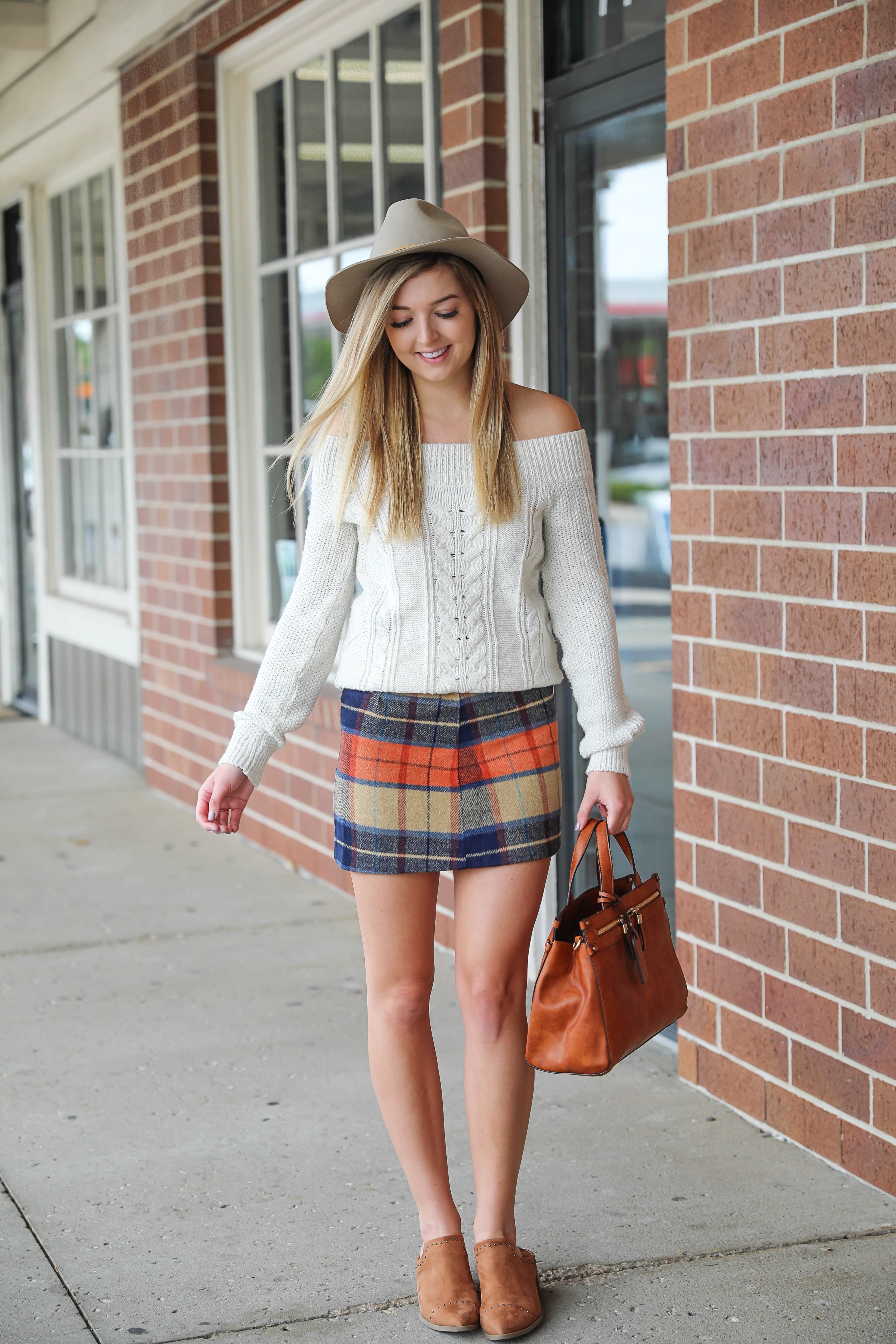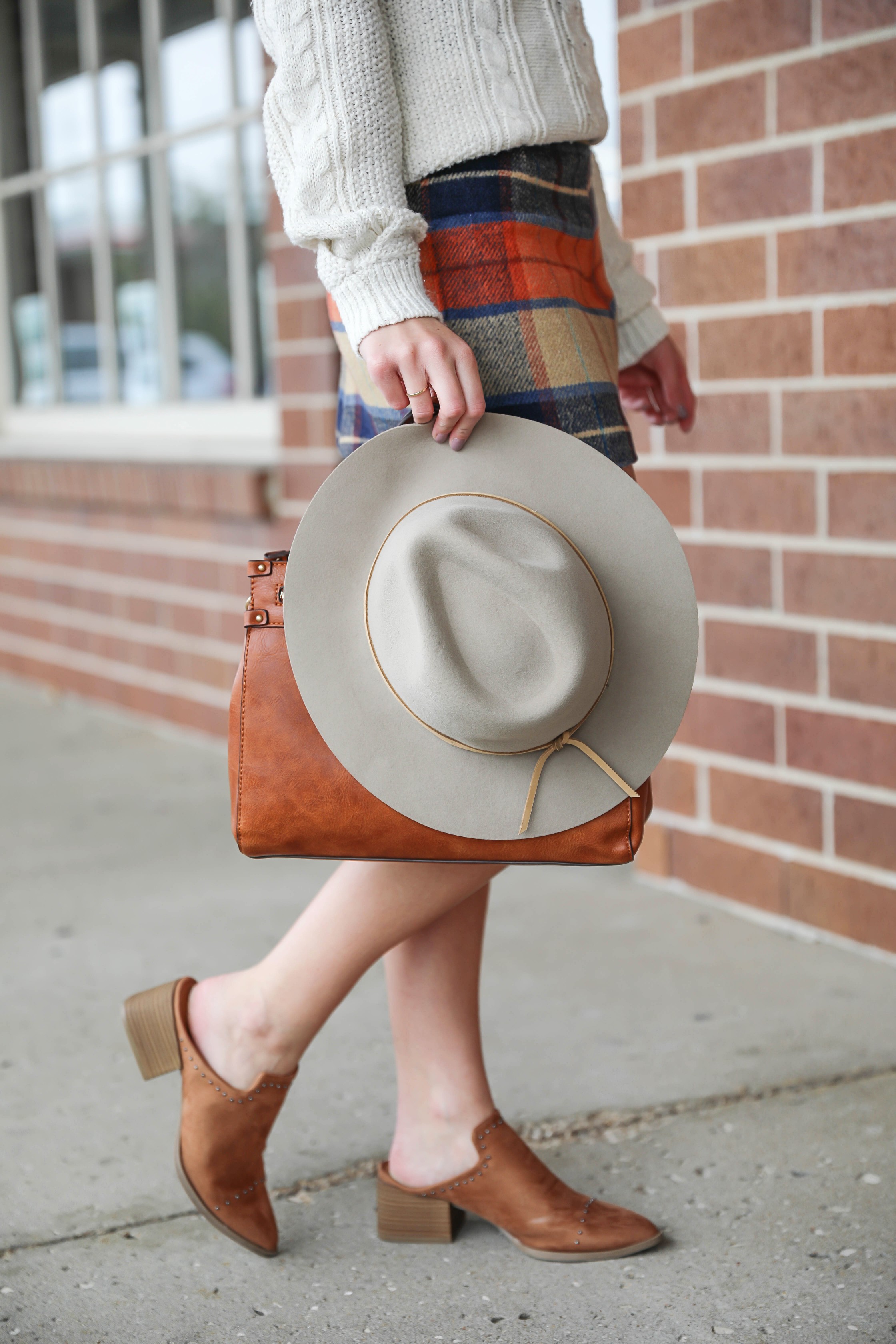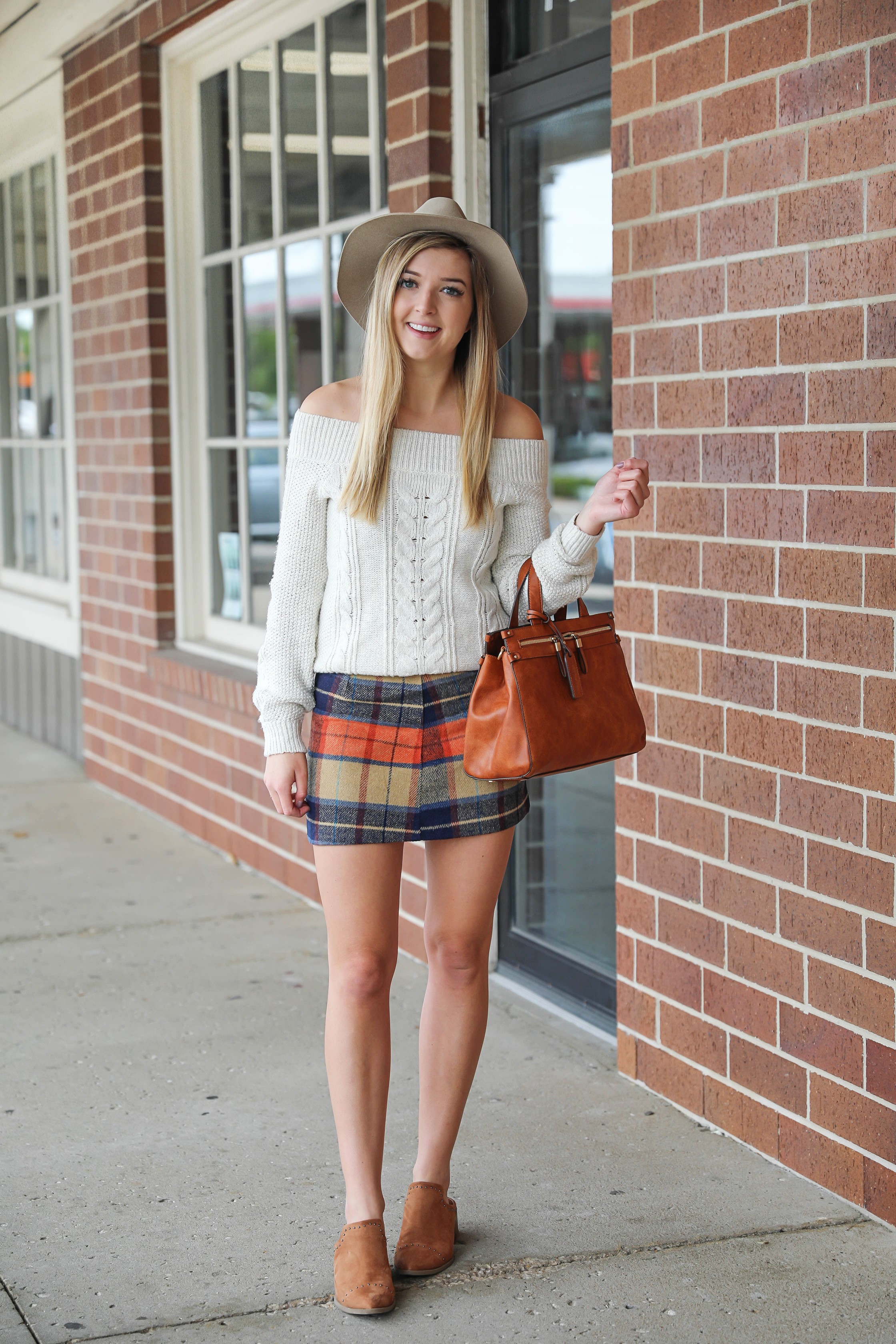 | Off the Shoulder Sweater (ON SALE and comes in 5 colors, I am wearing a size x-small) |Plaid Skirt (almost sold out, but more linked below) | Brown Studded Slides ($35 and also comes in black) | Sole Society Bag (comes in three colors) | Felt Hat (size small and also comes in black) |
This sweater is ON SALE! I seriously want every color, I also wore it in this Instagram post! You can never have too many white sweaters, and I love how in knit sweaters are right now. Also, I have been wearing this hat non-stop! I mean, I seriously have an issue haha. This whole outfit is such a good price which is a huge plus!
I love plaid for fall and winter! I wanted to do a little plaid roundup of some of my favorite pieces right now! You can shop my roundup below by clicking on the item in the photo!
Plaid Roundup
Shop this Post

xoxo,
Lauren Emily Lindmark
Copyright © 2018 dailydoseofcharm.com