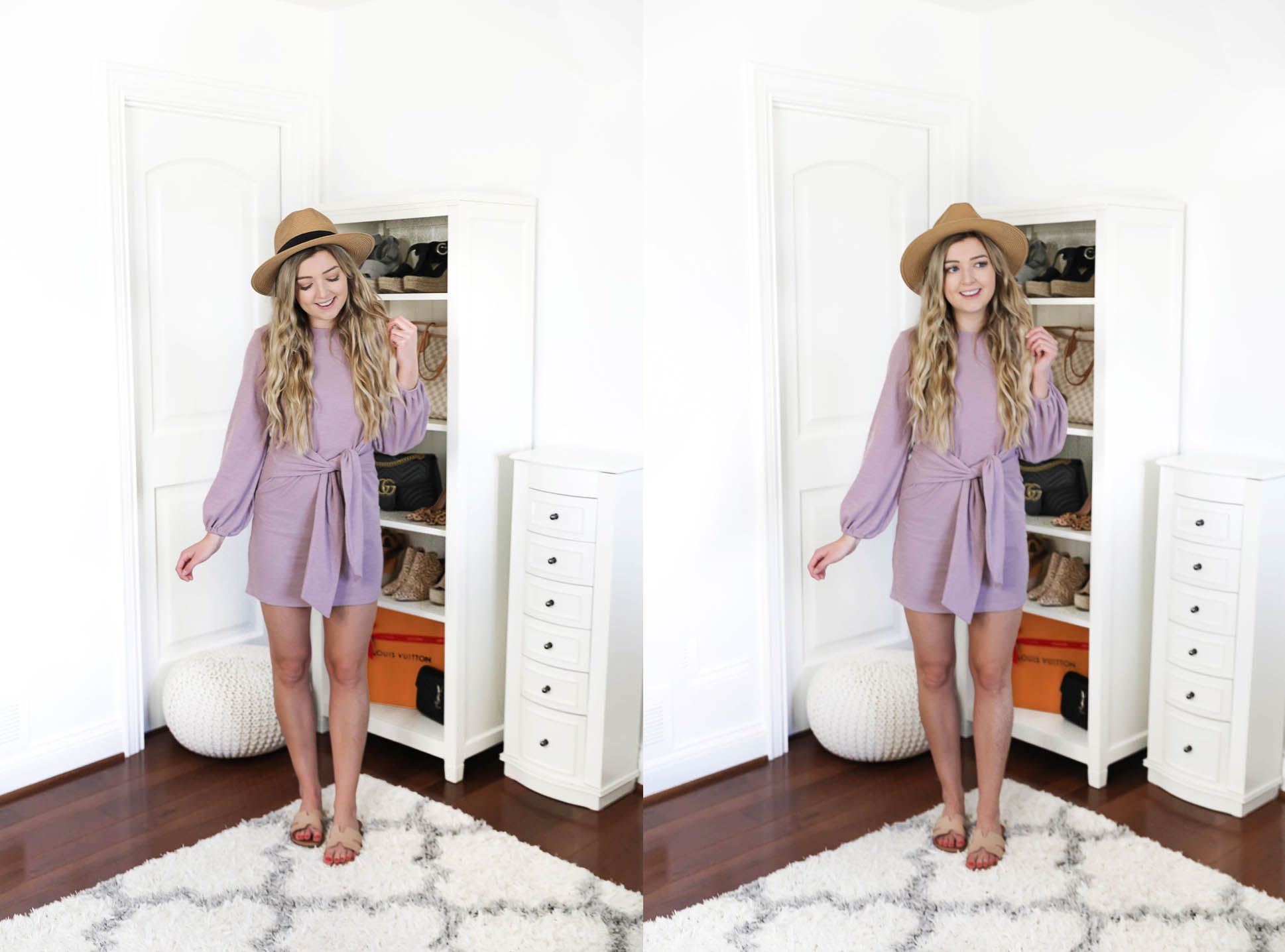 Amazon Fashion Try-On Haul | Spring 2019
You guys have been loving my Amazon blogposts and Instagrams, so I am back with another haul! I am sharing a ton of cute pieces from Amazon, most under $25! I decided I would post five on my blog and five on my Instagram stories! So go check out the rest here! If you missed them on my stories you can either checkout my highlight or go to my liketoknow.it page!
I hope you all enjoy this post! Everything will be linked under each photo. Keep in mind most of these pieces come in multiple colors! Let me know what you are shopping for right now, dresses, accessories, etc! I want to do another Amazon post soon if you guys are interested! Maybe more designer dupes?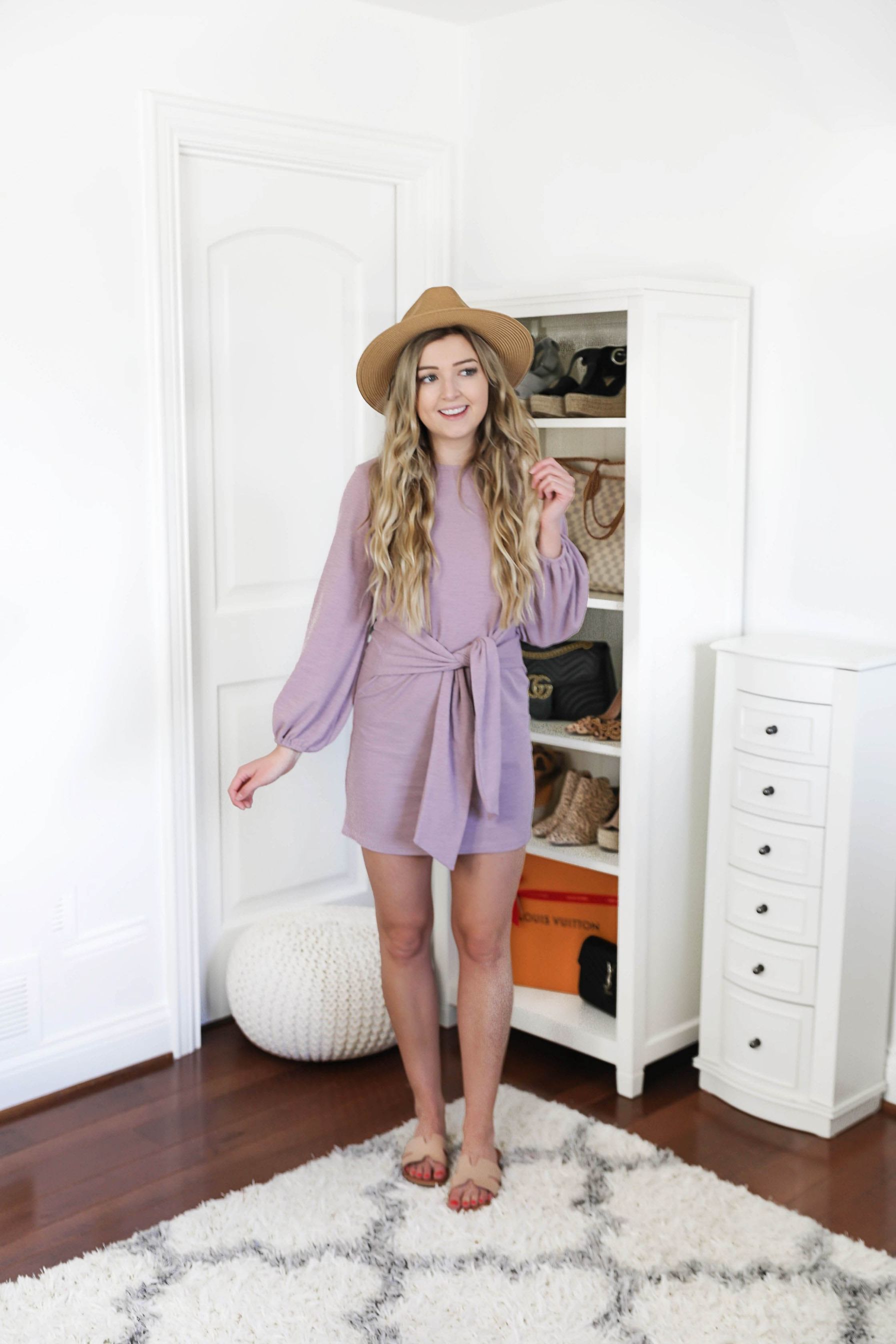 This dress is so cute and flattering for spring! The sleeves are such an adorable touch, and I like that the tie around my waist is adjustable! I bought this really pretty light purple color, but I also love all the other colors it comes in! I may buy the white or pink!
Dress – $19 size small
Shoes – $16 TTS
Hat – I forgot to link here, but it's linked on the last outfit!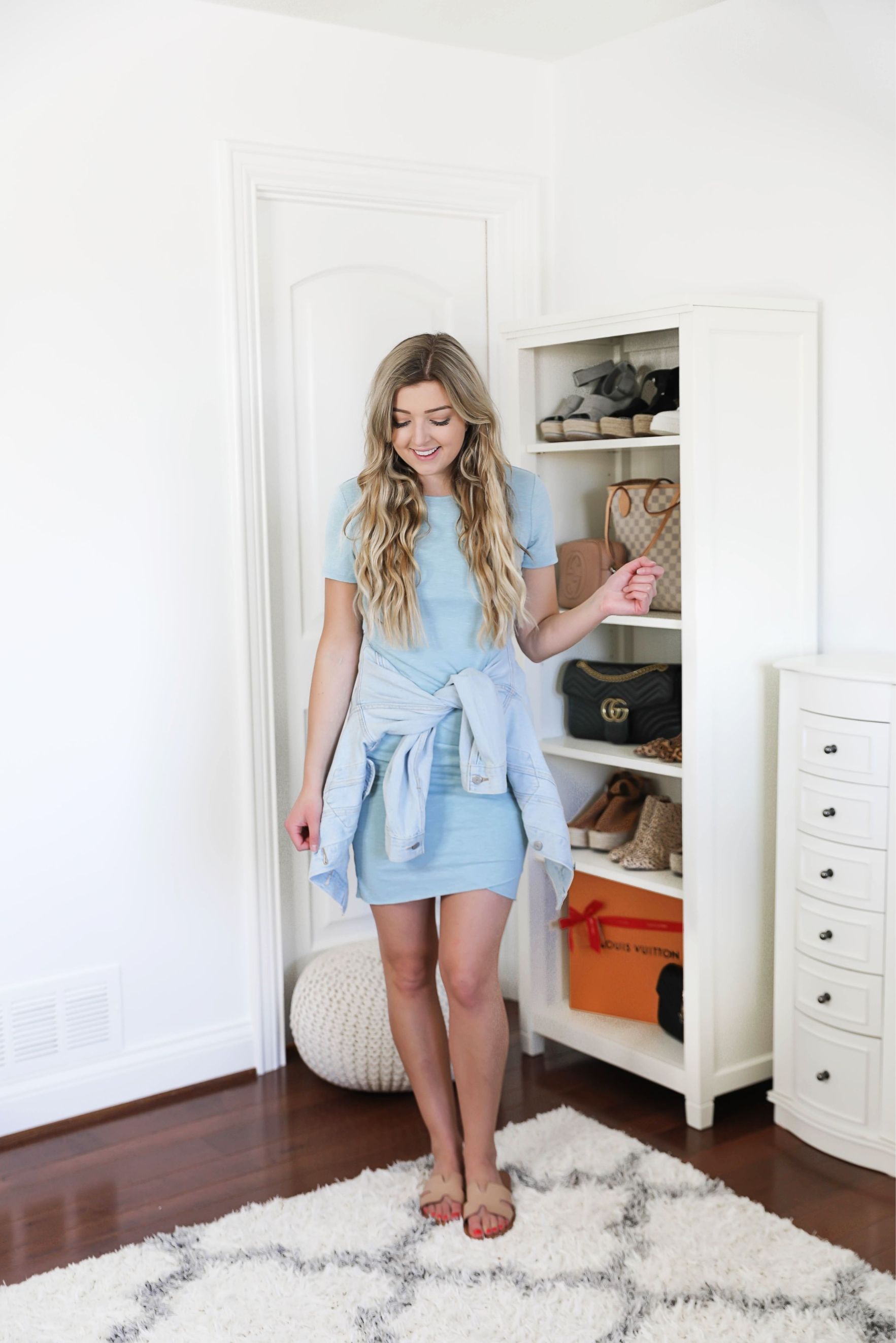 This $22 dress looks JUST like the $60 Leith dresses, but honestly, this one is thicker and even better quality! I was so surprised! Another dress I want more colors of. It's so cute to tie denim jackets around these dresses in the spring!
Dress – $22 size
Jacket – $27 similar to mine
shoes – $16 TTS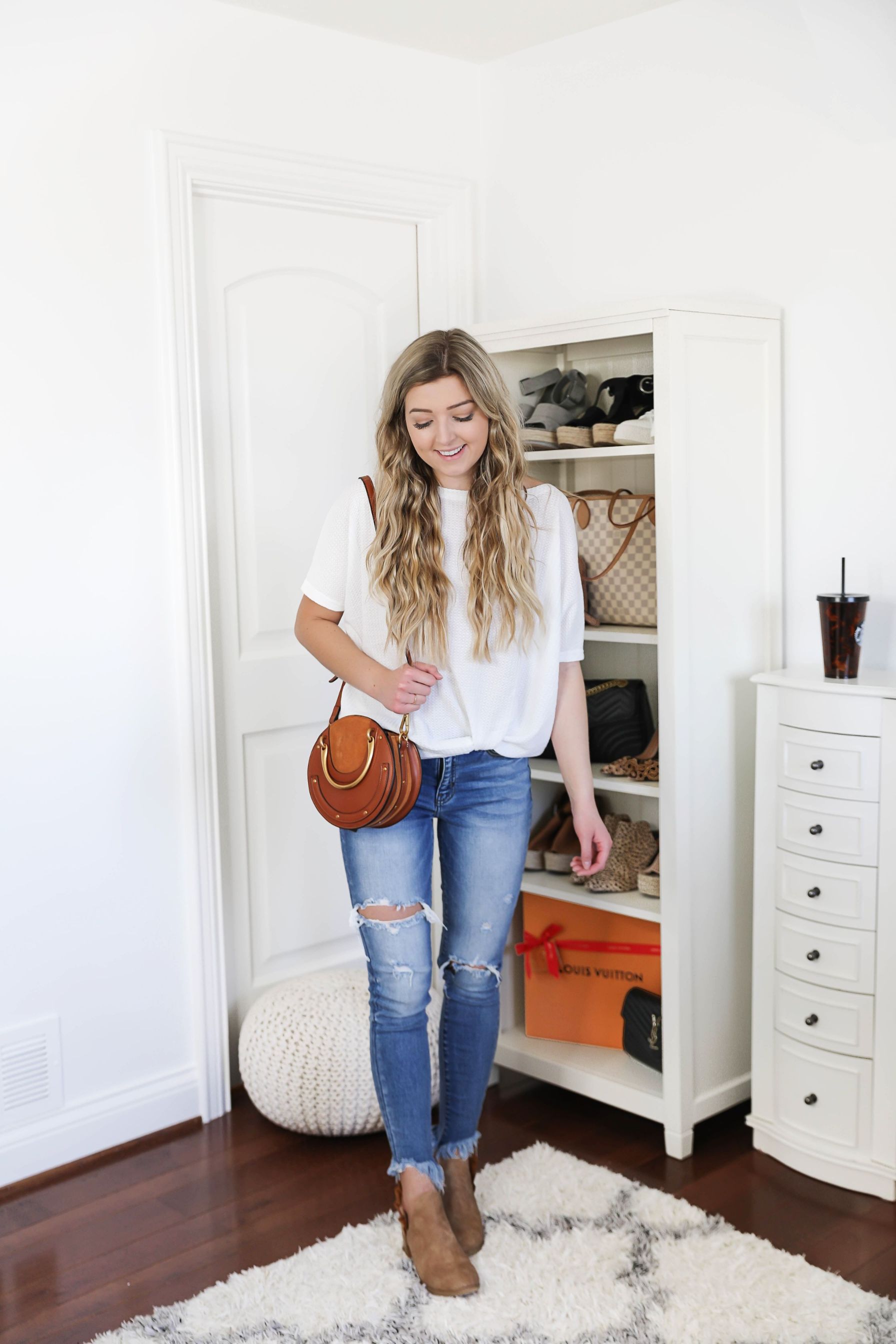 I love this tied top! Super simple and easy to throw on. I also love this distressed bag and these booties! My jeans are sold out from Red Dress Boutique, but I will link similar ones!
Top – $17 size small
Jeans – similar
Booties – $44 TTS
Bag – $85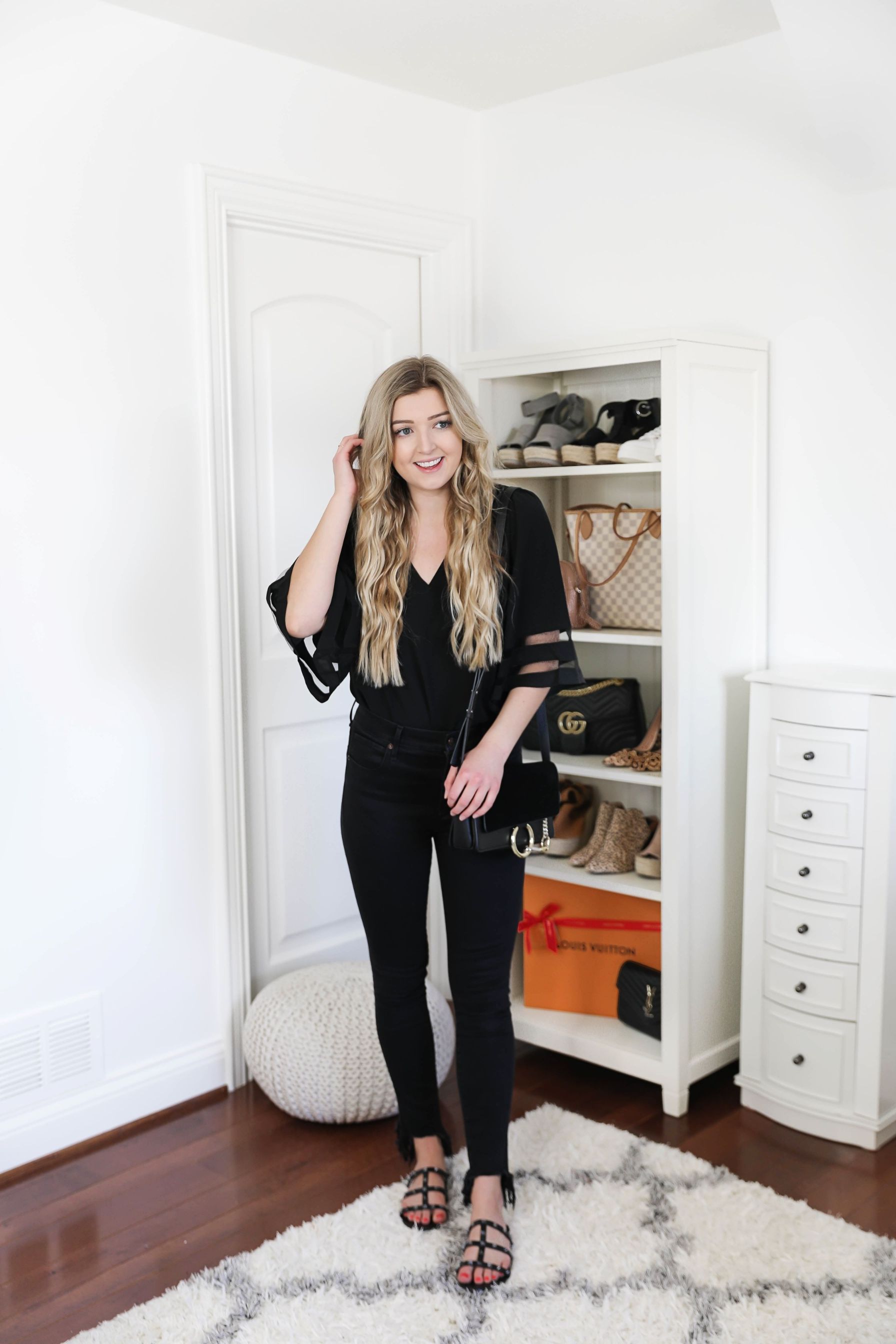 This top is adorable, and can be dressed up or down! I paired with dark jeans to make it an all black look, but it would also be cute tucked into shorts! The sleeves make it so fun! It also comes in a dress version!
Top – $19 size small
Jeans – $49 ON SALE TTS (not Amazon)
Sandals – $79 TTS
Bag – $26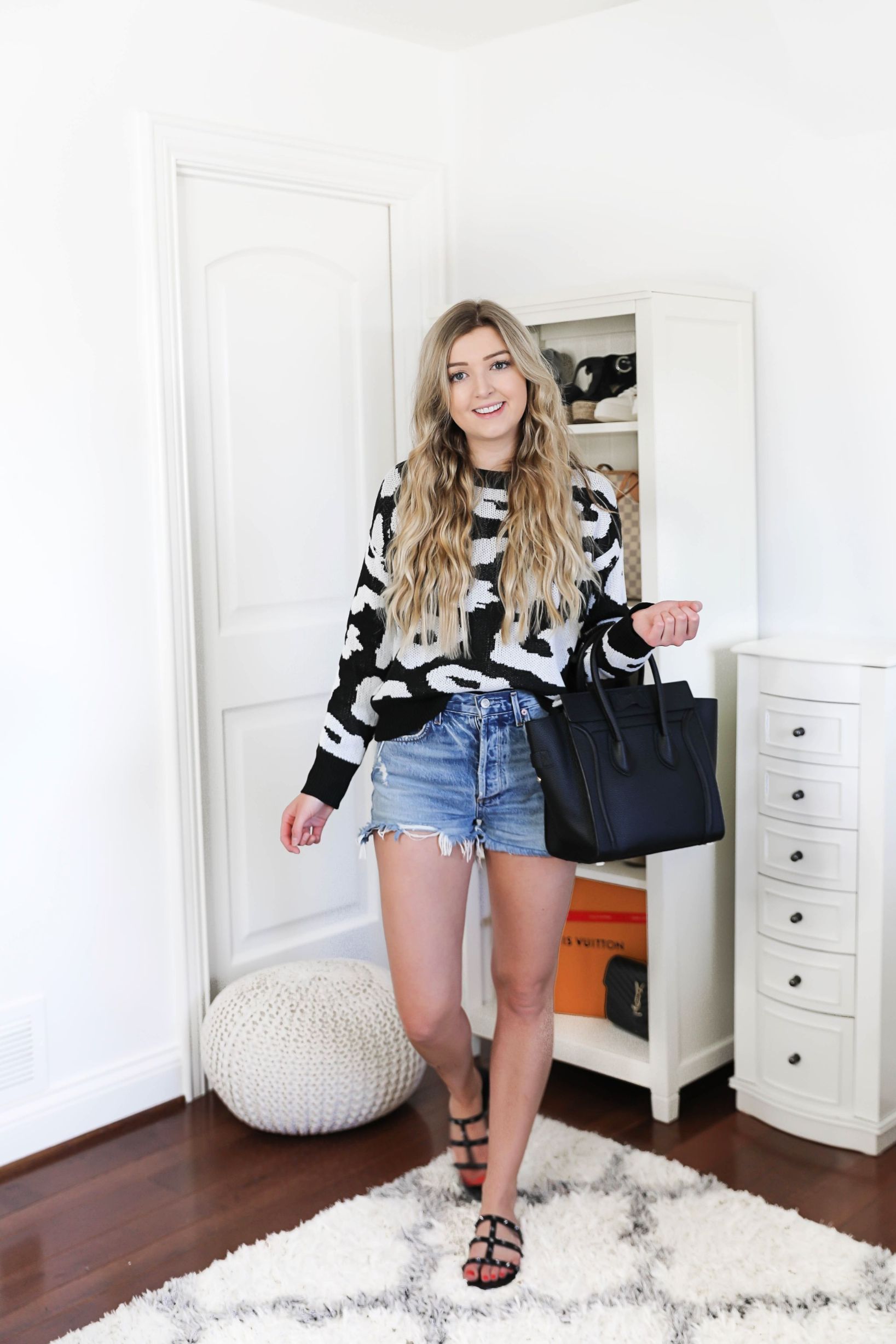 Of course I had to post something leopard in this post! I have had this sweater for awhile, so I wasn't sure if I had already posted it or not. I love it though!
Sweater – $18 size small
Shorts – $128 (not Amazon)
Sandals – $79 TTS
Bag – $119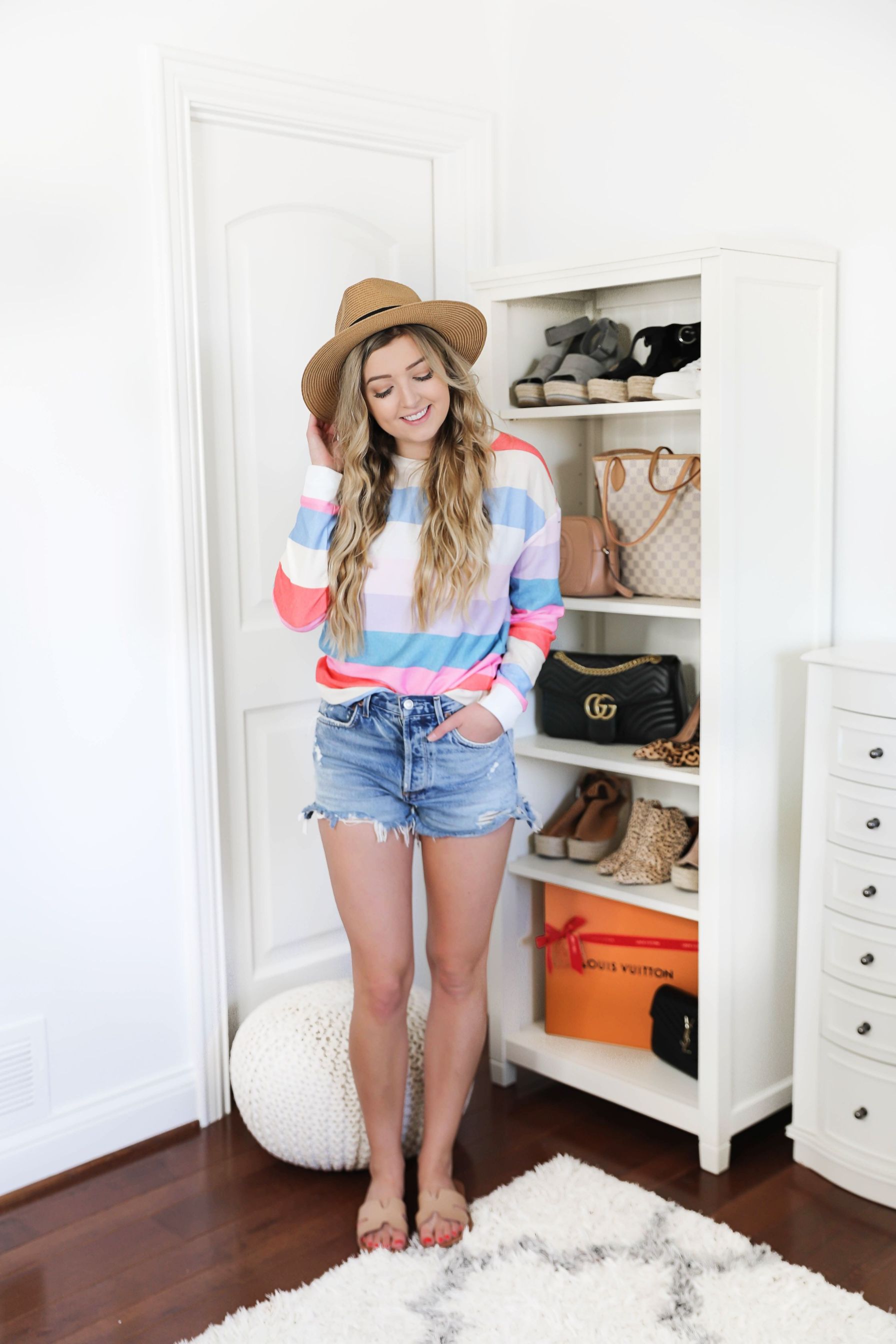 Colorful clothing is super trendy right now! Rainbow sweaters and cardigans like this have been popping up everywhere!
Hat – $16
Top – $24 size 4
Shorts – $128 (not Amazon)
Shoes – $16 TTS
xoxo,
Lauren Emily Lindmark
Copyright © 2019 dailydoseofcharm.com