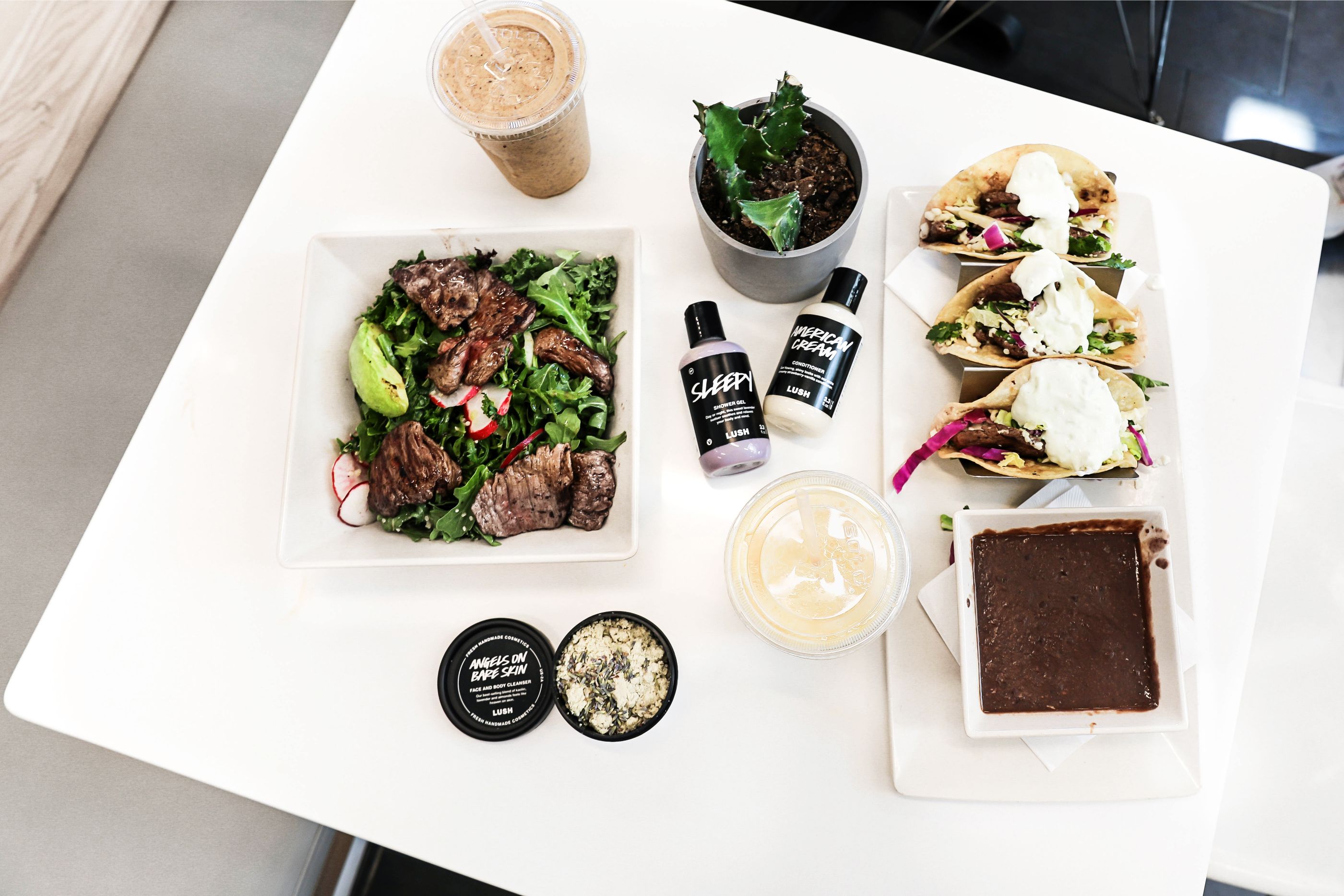 One Week Health Challenge | DO IT WITH ME!
Okay, if you have been following me on Instagram you would know that I am doing a one week health challenge! I feel like I am a pretty healthy person, but I definitely prioritize things differently day to day or week to week. Sometimes I am great at drinking water, sometimes I am great at eating healthy, sometimes I am on a workout kick – but hardly ever at the same time. So I wanted to see what happens when I take one week to just be 100% healthy! Not only will I be eating healthy and working out, but I am also trying out some natural beauty products!
What better way to stick to this goal than to have you guys do it with me! I decided I would write down all the rules and guidelines that I am following and share it with you so we can do it together! Feel free to adjust anything that you want. Side note, I am lactose intolerant so I already do not eat dairy, however, the last 40 days I have cut about 90% of the gluten out of my diet and it has done wonders for my digestive issues! So I will also be cutting that out this week. If you do not have digestive issues I don't recommend cutting it out.
My goal is to make some of these habits into a lifestyle, I am hoping I will feel better after this week is over and use that as my motivation to keep going! Health week will start Monday April 22nd, 2019! Let's do this! Scroll down for my rules and products I am using!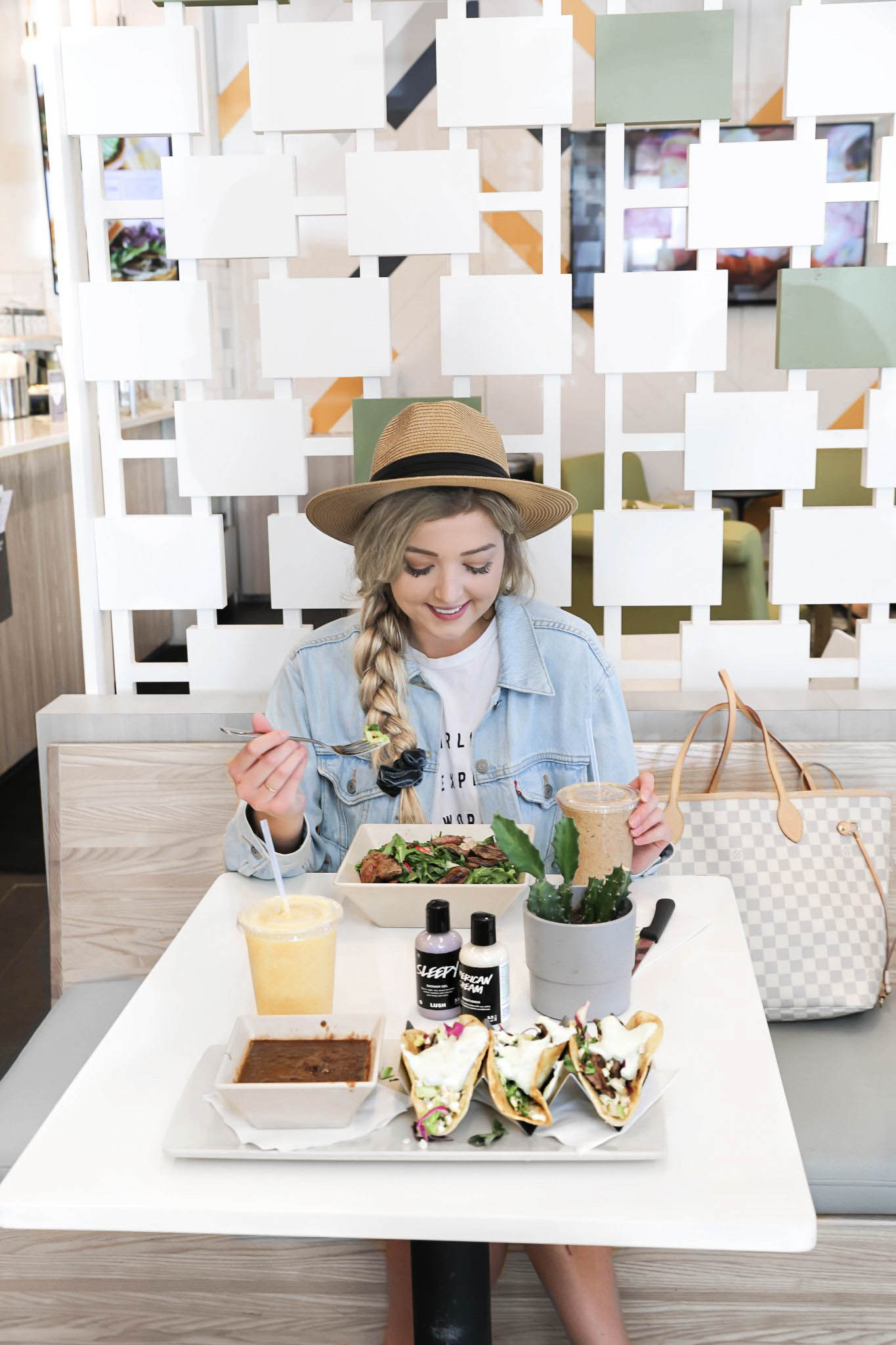 health week rules
– Starts Monday April 22nd and ends Sunday April 28th
– Eat Gluten Free and Vegan (no meat or dairy, although, I may eat eggs)
– No food with added preservatives (super clean eating)
– No eating out
– Drink 100 ounces of water a day
– Use all natural shampoo and conditioner + NO HEAT on hair*
– Use all natural body wash and lotion*
– Use all natural face products*
– No alcohol
– Do something active everyday
*The products have to be natural with the exception of a few with safe synthetics added to the shampoo and condoner
beauty products I will be using
I couldn't decide if I should buy products or make them myself, but this time I decided to make it easier on myself and just purchase them! In the future when I do this health week again I definitely want to make some of my own products and add in all natural makeup!
Shower Routine
1. Wash hair with LUSH I Love Juicy shampoo
2. Condition with LUSH American Cream conditioner
3. Wash body with LUSH Sleepy Shower Gel
4. Put lotion on using LUSH Karma Kream Hand and Body Lotion
Night Routine
1. Take off makeup with coconut oil
2. Wash face with LUSH Angels on Bare Skin Face Wash
3. Face mask (only some nights, I bought the LUSH Rose Cheeks Mask and Lush Oatifix Mask)
5.Vitamin E-Oil mixed with a little Tea tree oil
xoxo,
Lauren Emily Lindmark
Copyright © 2019 dailydoseofcharm.com