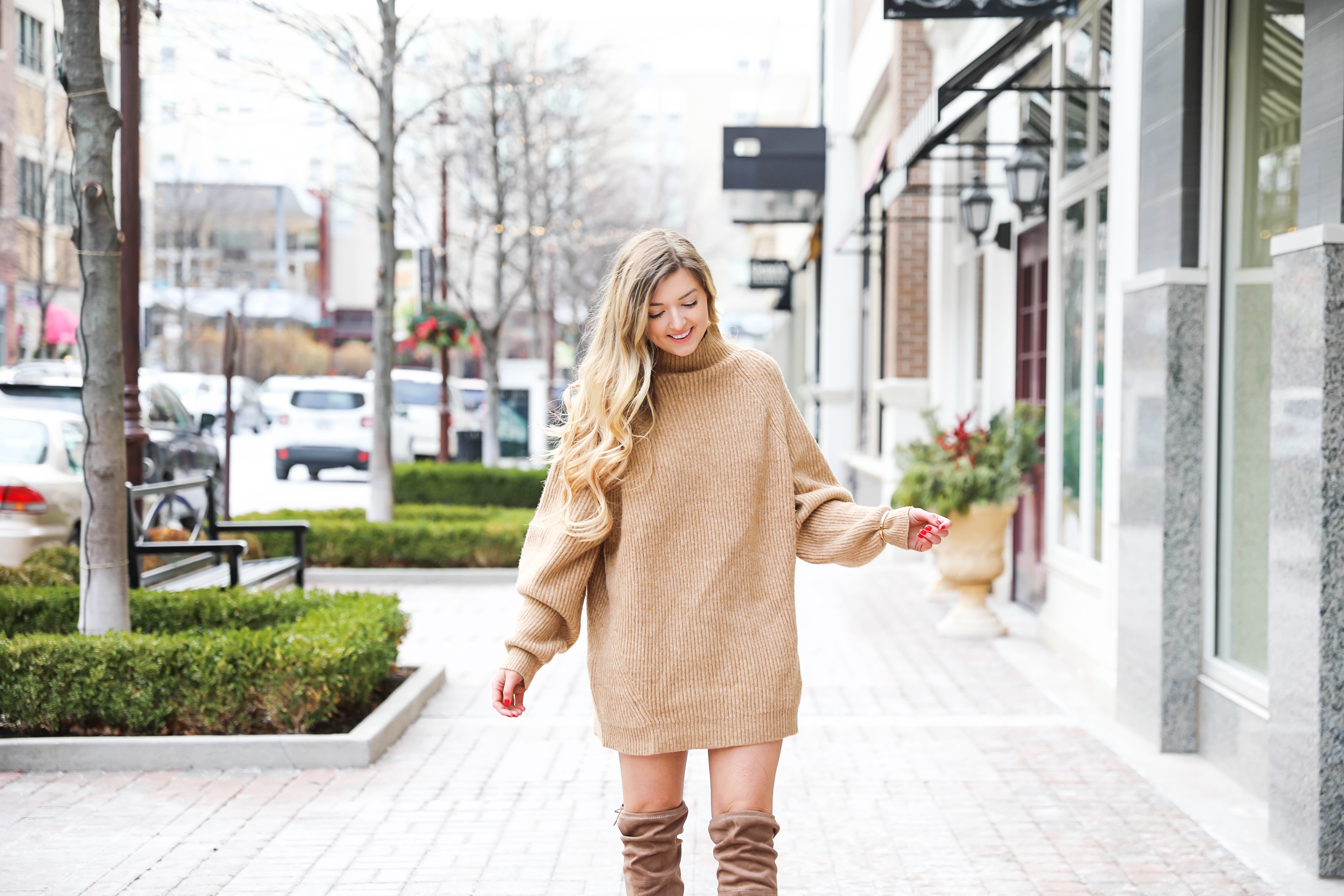 An All Tan Look | OOTD + My Favorite Podcasts Right Now
I swear I tried this outfit on at home before I shot it and it did not look wrinkled in my mirror, but that's what I get for pulling it out of my suitcase and shooting it without washing it or ironing it haha! I wore this to dinner in Vegas and didn't get a chance to shoot it while I was there so that is why I shot it at home. I got so many compliments when I wore this and you guys, these shoes did not even kill my feet! They look uncomfy, but they really aren't! This is such a simple outfit, but one I really love. I am a sucker for sweater dresses and I love wearing them with over the knee boots lately. I own 3 pairs of over the knee boots, these tan ones, black ones, and dark grey ones. I love them all! These are the only ones I have with a heel and I think they are super cute!
The best thing about this sweater dress is how soft it is. I had been having some bad luck with H&M's sweaters lately because they were all so itchy, but this one feels like cashmere! SO soft! I think the puffy sleeves are super cute and add a little bit of a unique look to the dress. This sweater can also be worn with jeans or leggings! Details below!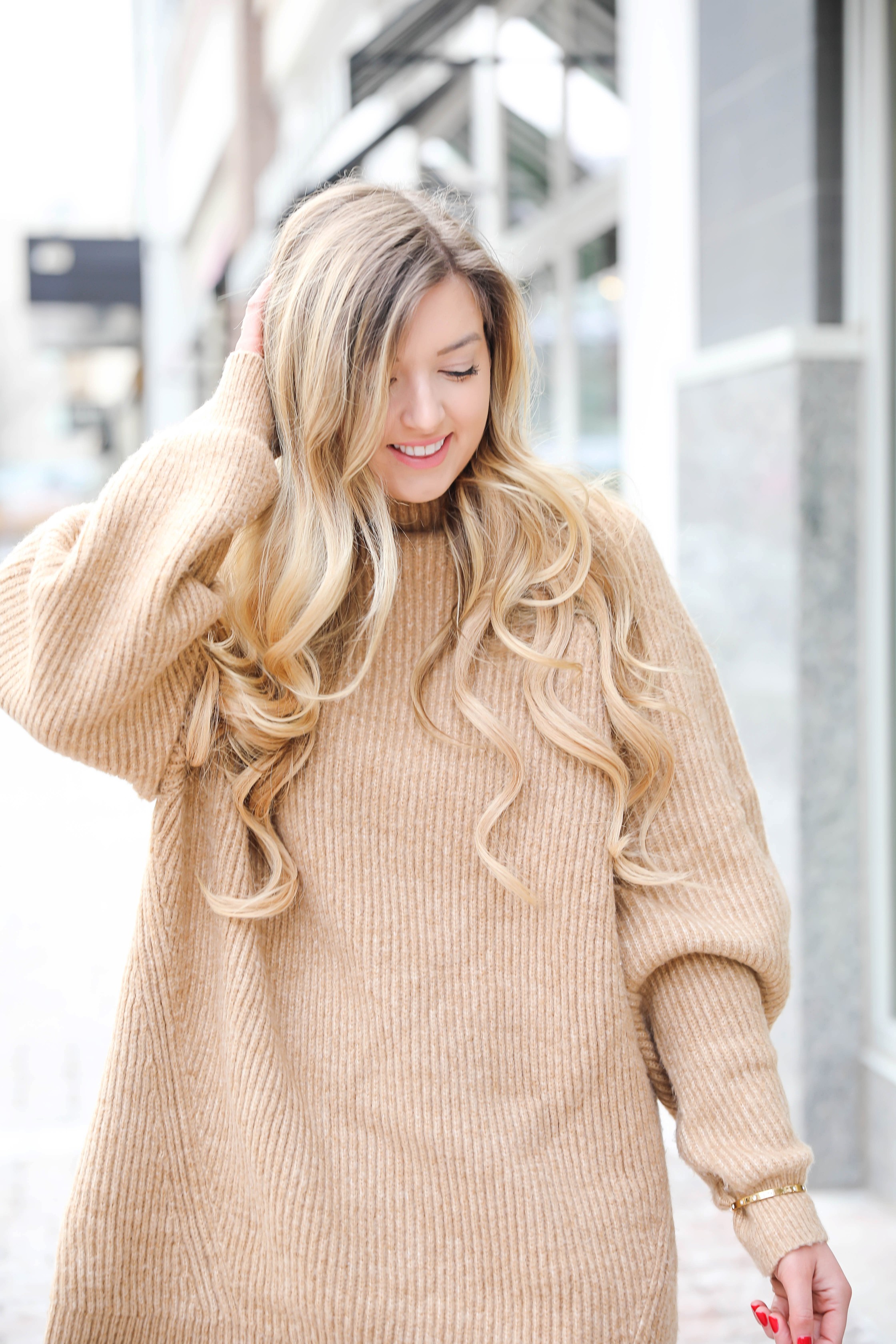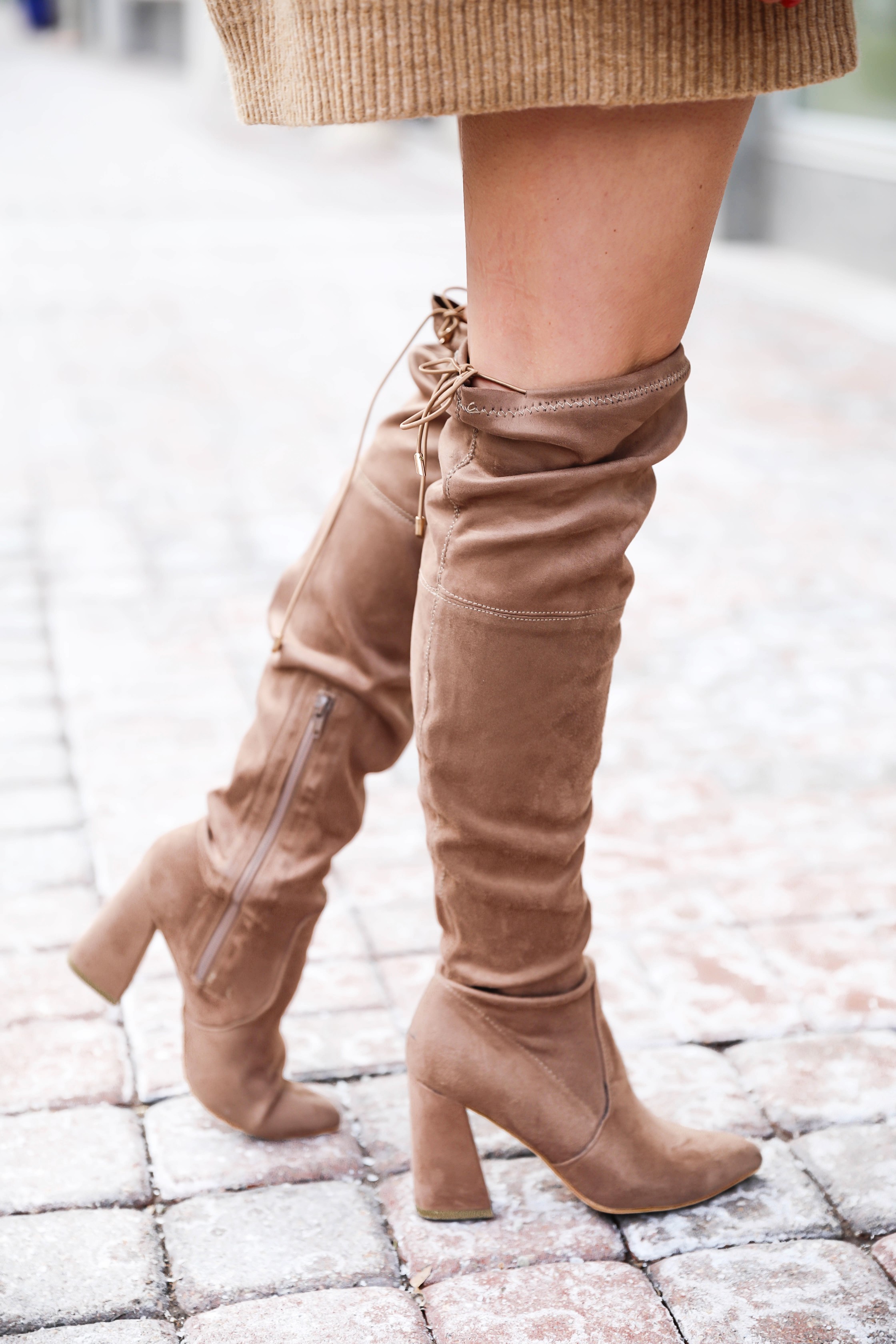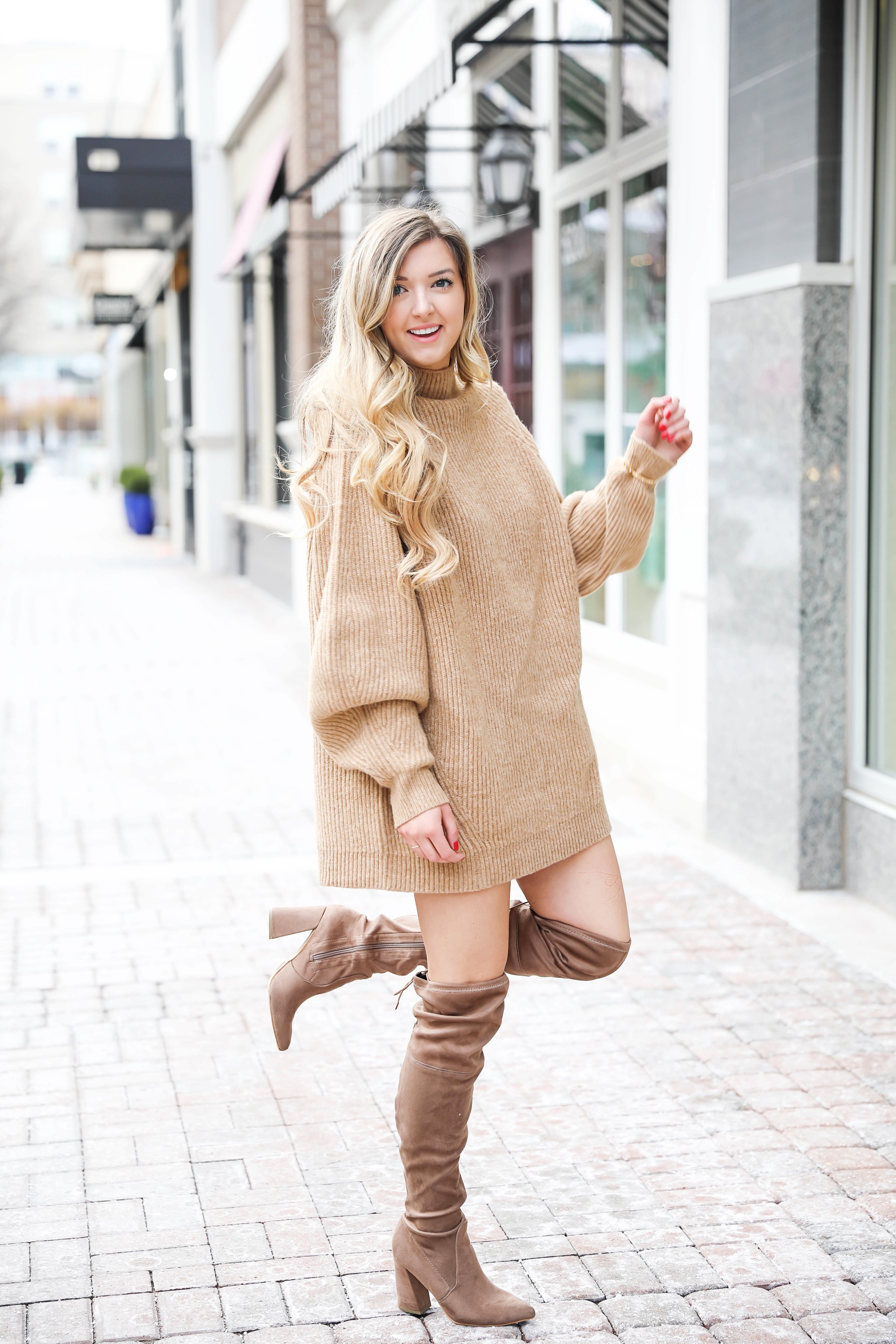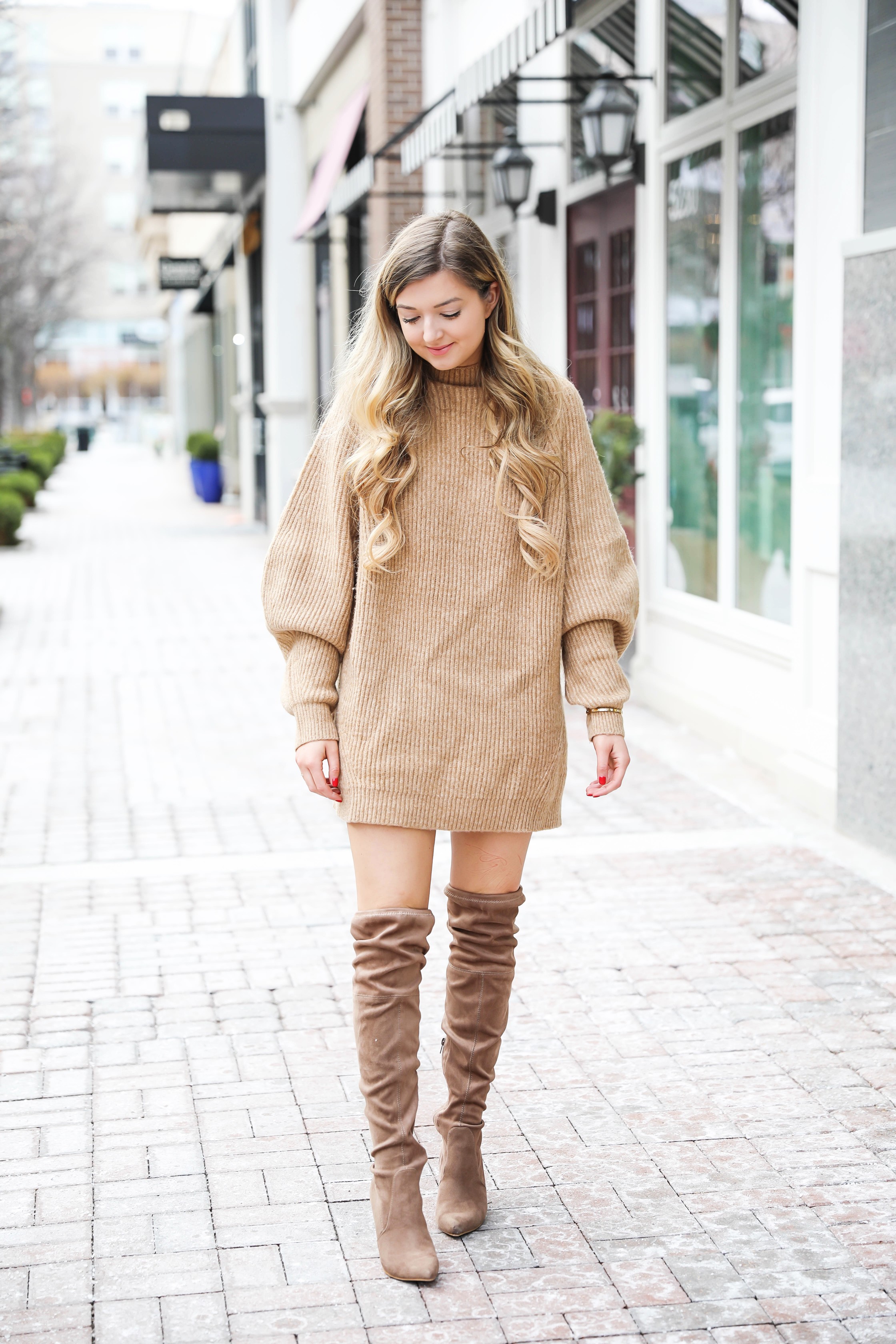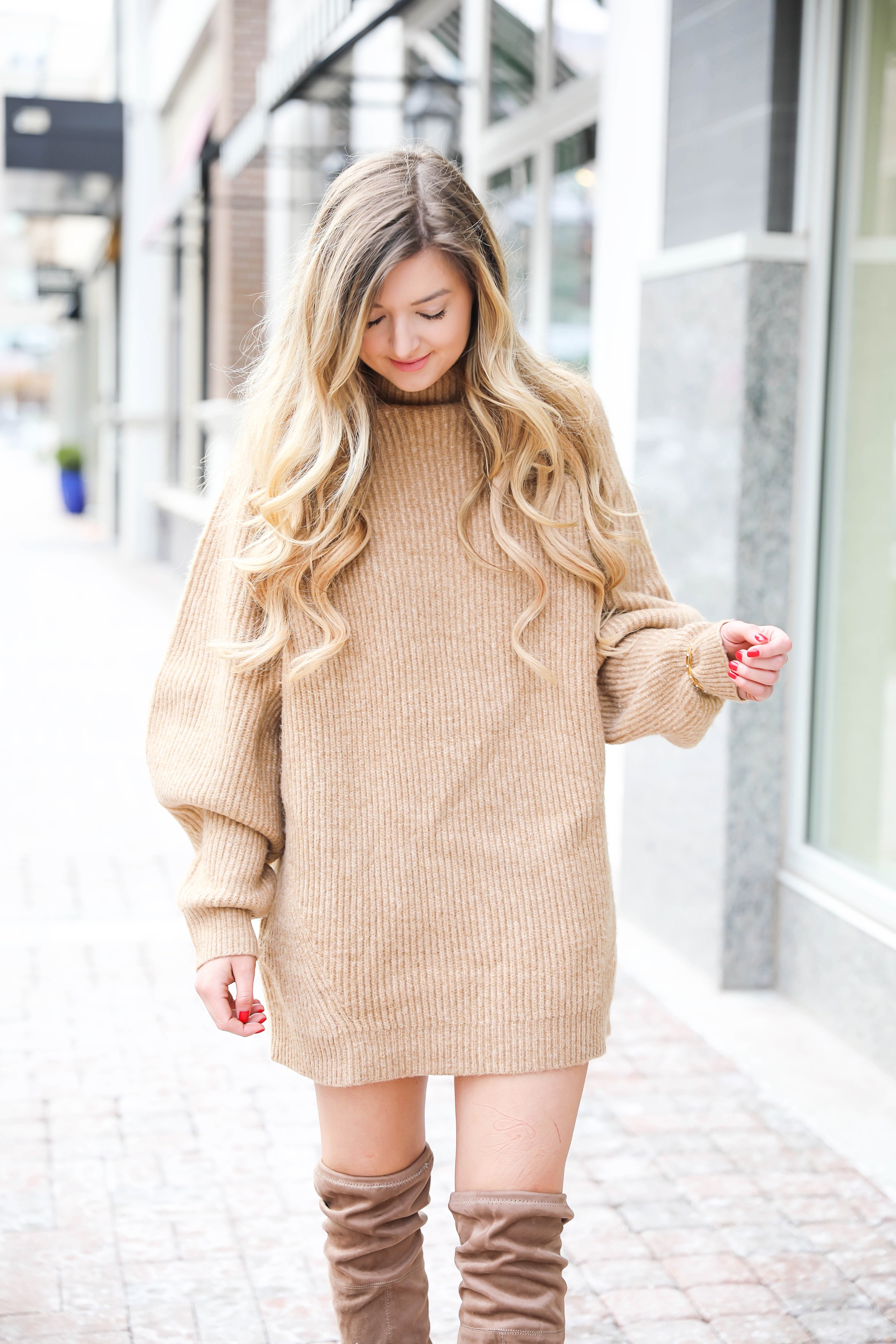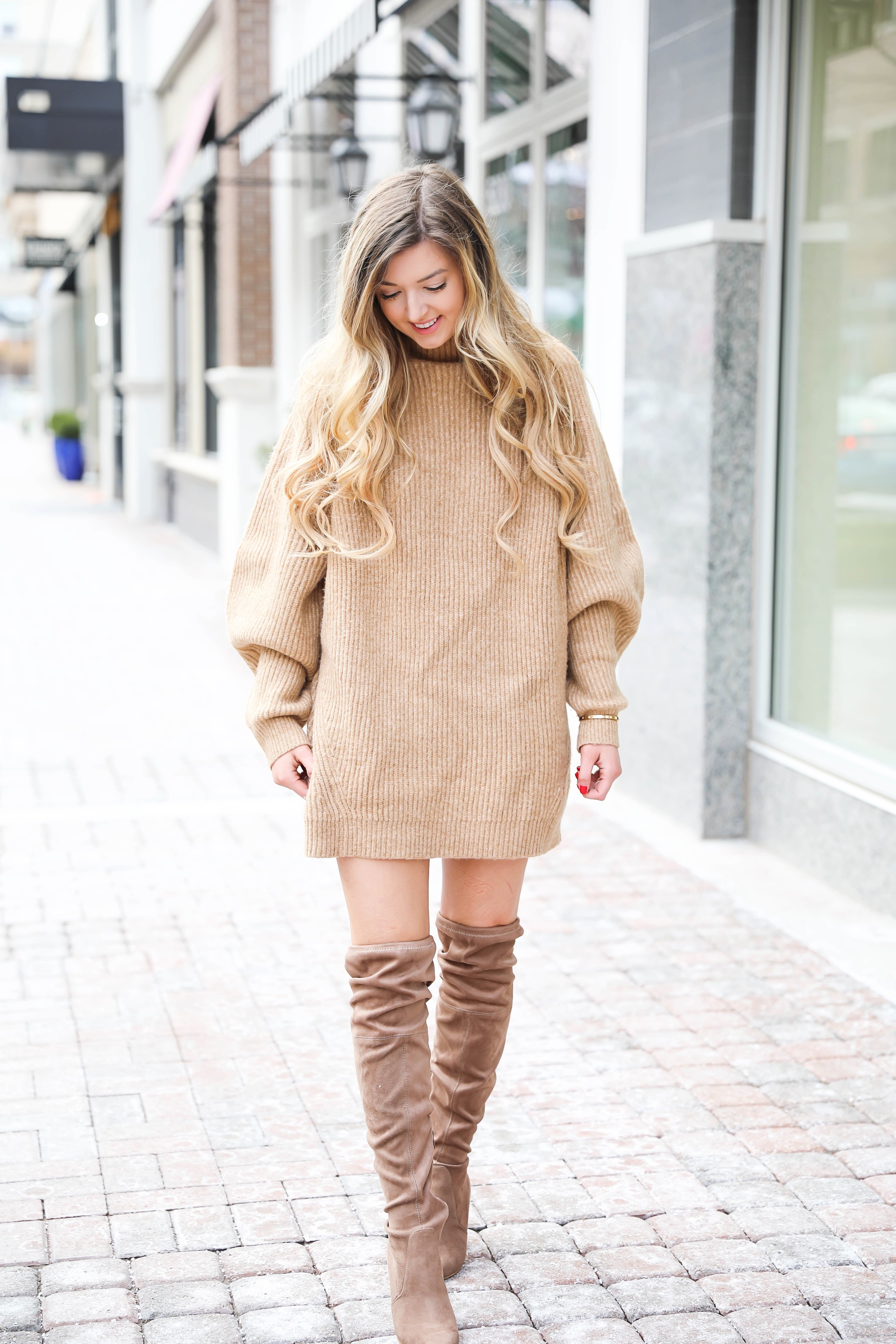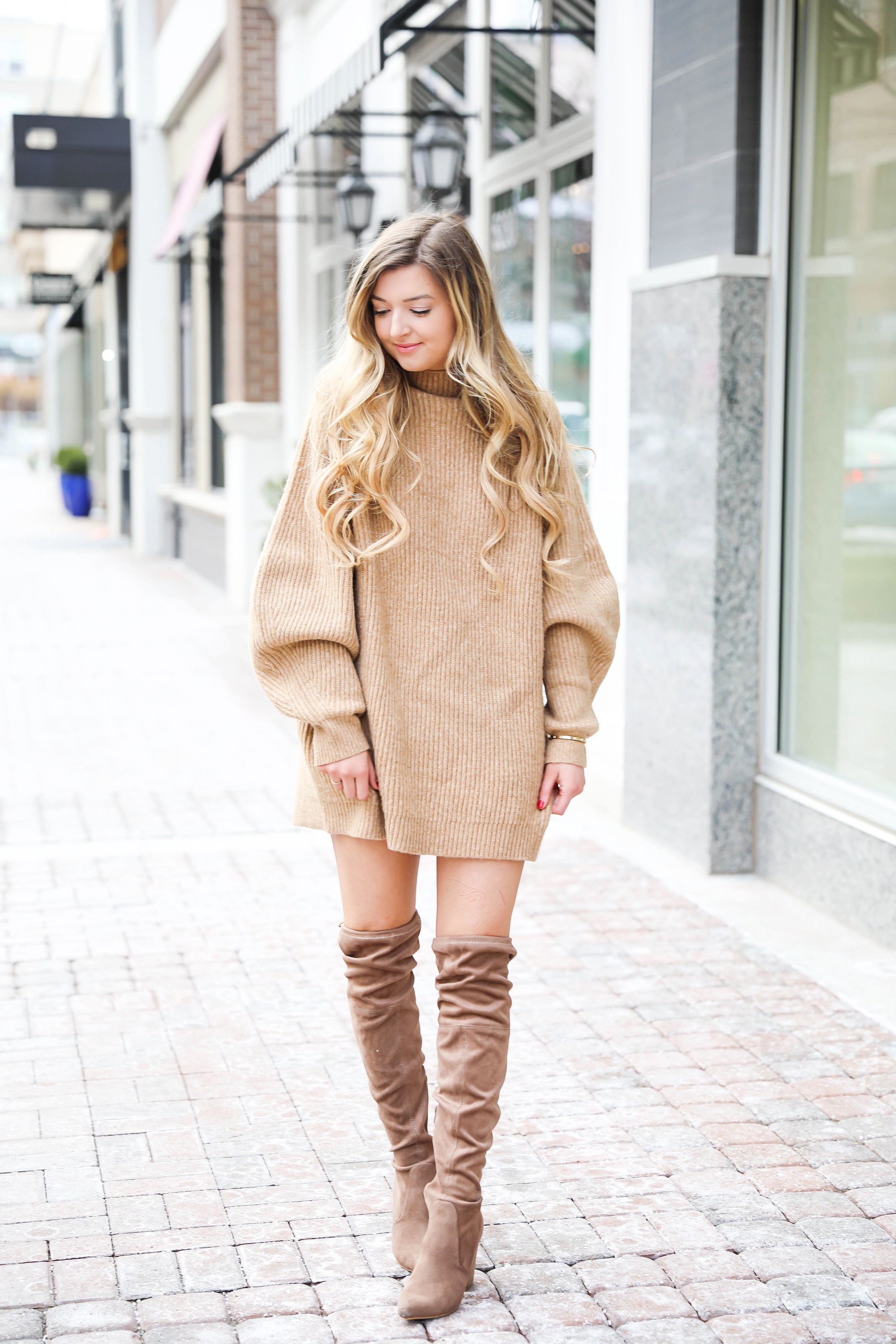 I wanted to chat about my favorite podcasts right now! This last semester I spent a lot of time driving to and from my old college town to hang out with friends and I became OBSESSED with podcasts! It was only an hour-ish drive, but podcasts made it go a lot faster and I started choosing them over listening to music! I listen to so many genres; inspirational, comedy, crime, blogging, and more! Here are my top 5 favorites!
My Favorite Podcasts
I love Rachael's podcasts for so many reasons, but one of my favorites is the fact that they are short & sweet and such good reminders. Every episode is right around 10 minutes and she has over one hundred different topics, all about being mindful. I first started listening to these after my ex-boyfriend and I broke up. My mom told me about an episode of Rachael's podcast about breakups and I fell in love! She has such a comforting voice and it feels like you are getting advice from a friend. They really put you in a good headspace!
I feel like so many people have been talking about this podcast lately, rightfully so because it is amazing! My mom has been listening to these podcasts since they came out and she used to send me texts to listen to certain time frames of specific episodes. I always loved them! So, finally, I just started listening to the whole thing! I love them!
If you are a blogger you NEED to listen to this! Julie is amazing and has awesome & super knowledgeable guests on the podcasts that give amazing tips for bloggers! Episodes come out weekly and I am always taking notes and gaining really great info! If you are looking to grow as a blogger you have to give it a listen!
Another really good one for bloggers, but also for anyone! Jordan interviews so many amazing people, including influencers, but also other professionals who live healthy, balanced, successful lives! I always feel so inspired when I listen to her episodes! She really sets your soul on fire!
This one is HILARIOUS! I love Meghan, she is a Youtuber who started this podcast last year. In the podcast she has people call in and ask questions and she gives her advice. Her advice is sometimes good, but most of the time hilarious! I have shared this podcast with so many people, it always puts a smile on my face!
Comment your favorite podcasts below so I can check them out!
xoxo,
Lauren Emily Lindmark
Copyright © 2018 dailydoseofcharm.com