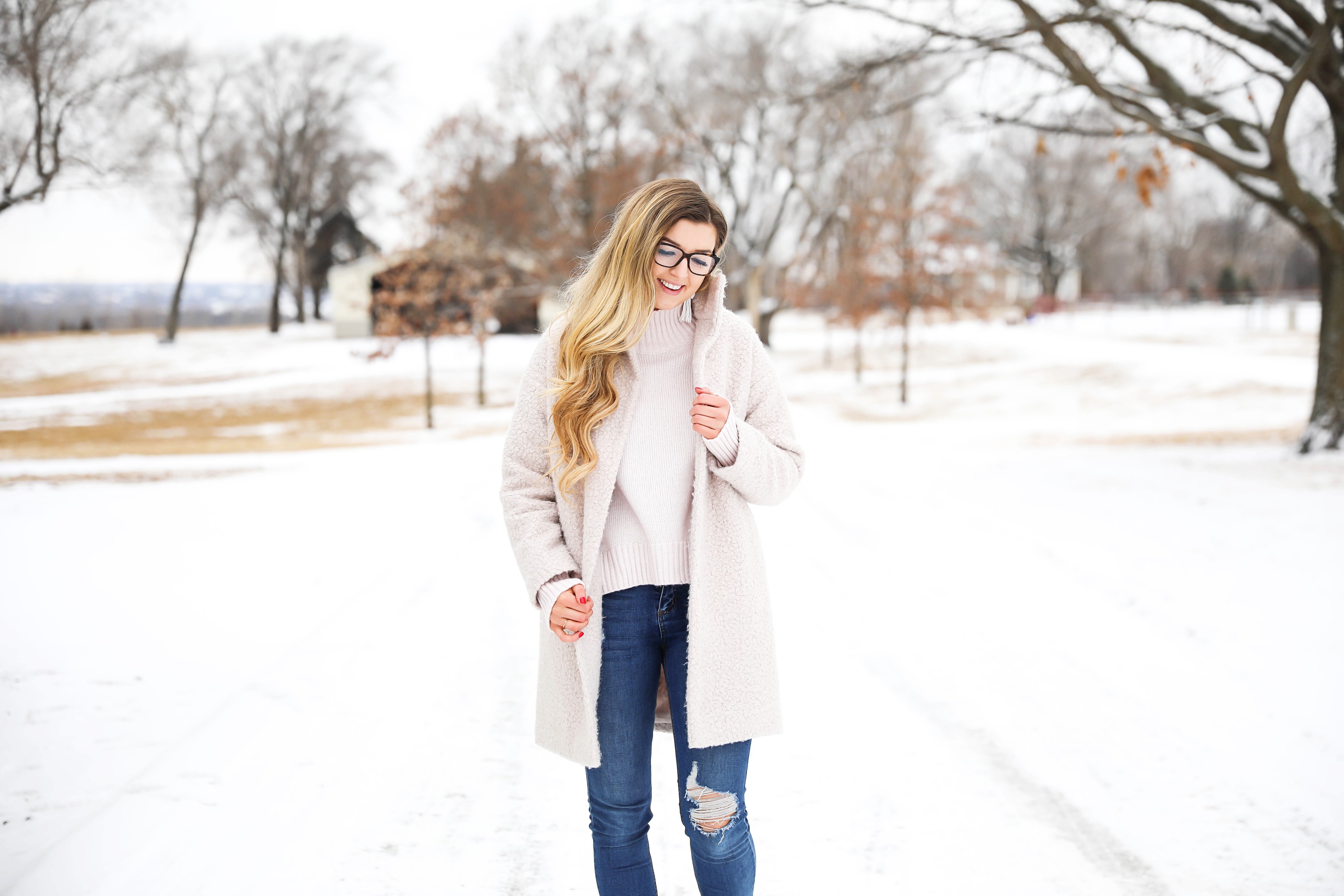 HUGE Coat Roundup on this -3º Day! | OOTD
My posts usually go up every morning at 8:00 a.m. CST time (I actually may start scheduling them a little earlier). However, I have been so weirdly tired lately I fell asleep last night without writing this! I don't know what's up with me. Ever since Vegas I have been exhausted and wanting to nap. I'm on my period (TMI) so I am thinking it is just a hormonal thing haha! I hate it though! So, I am currently sitting at T.Loft (a really yummy juice bar in Lawrence) typing this post up. I decided to make this a whole coat roundup because it is currently -3º and I am SO COLD!
I am in Lawrence because I am in the process of moving here. I know I just did a whole post about taking a break from college, but I am actually taking a few classes this semester since I will be living here. So obviously the first thing I did when I woke up this morning was check my email to see if class was cancelled! A ton of KC schools and the Lawerence school district are closed, but unfortunately KU is not. It doesn't really make sense to me because 90% of students walk to class and a lot of them have 20 minute walks at the least. It does not seem safe to be out in the cold that long, especially when the windchill is -19º! C'mon KU! I don't want to go to class haha!
Okay enough rambling, let's talk about this outfit! Let's take a vote: is this coat pink or white? The website says "cream," but I think it looks more pinkish? I am wearing a pink sweater underneath and I think the colors are really similar! I want to be honest and say this sweater is SUPER cute, but not the most comfy. Usually when that happens I just wear a long sleeve shirt underneath though and then it is totally fine! Just wanted to give you all a heads up! Get outfit details below and see a roundup of cute coats!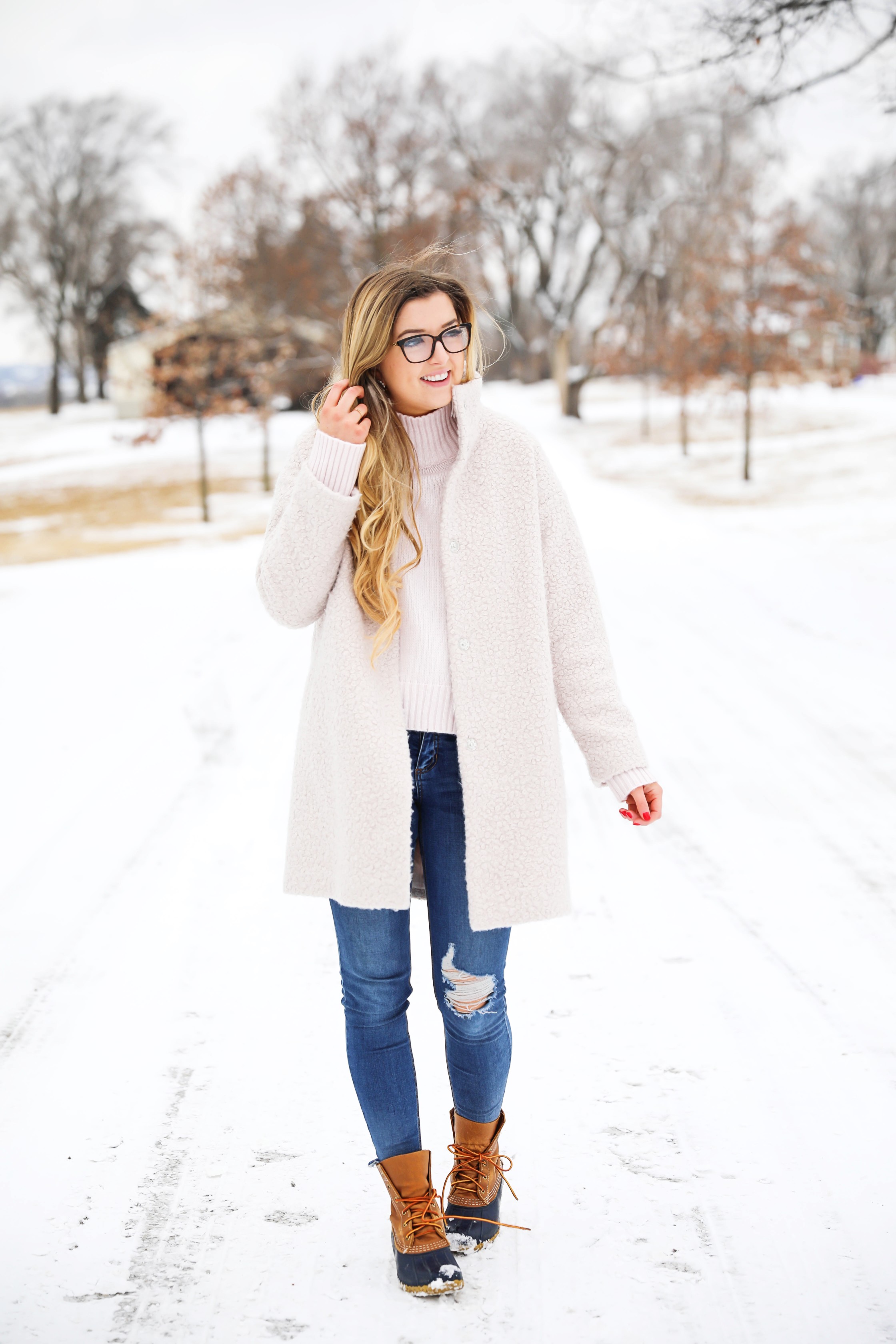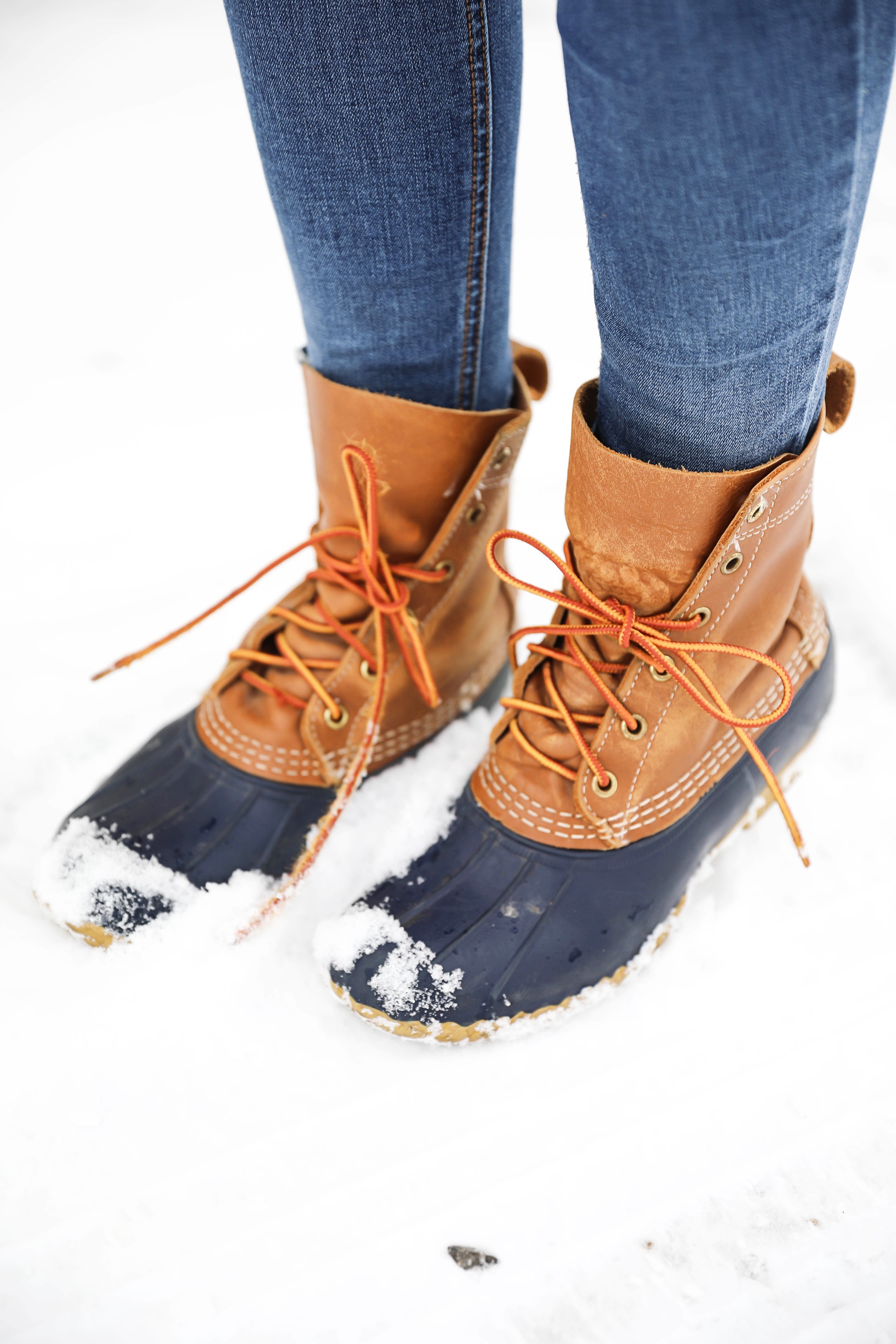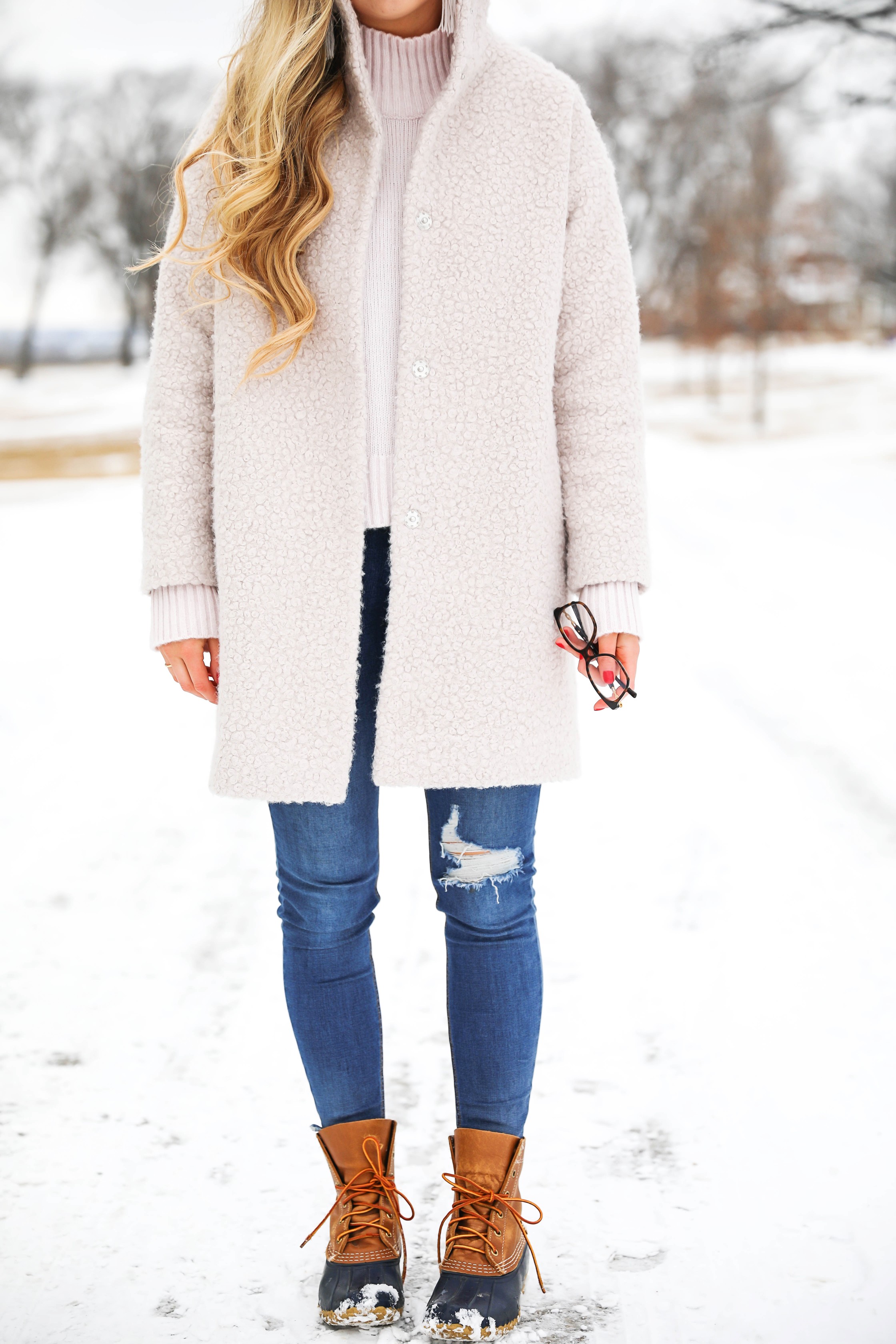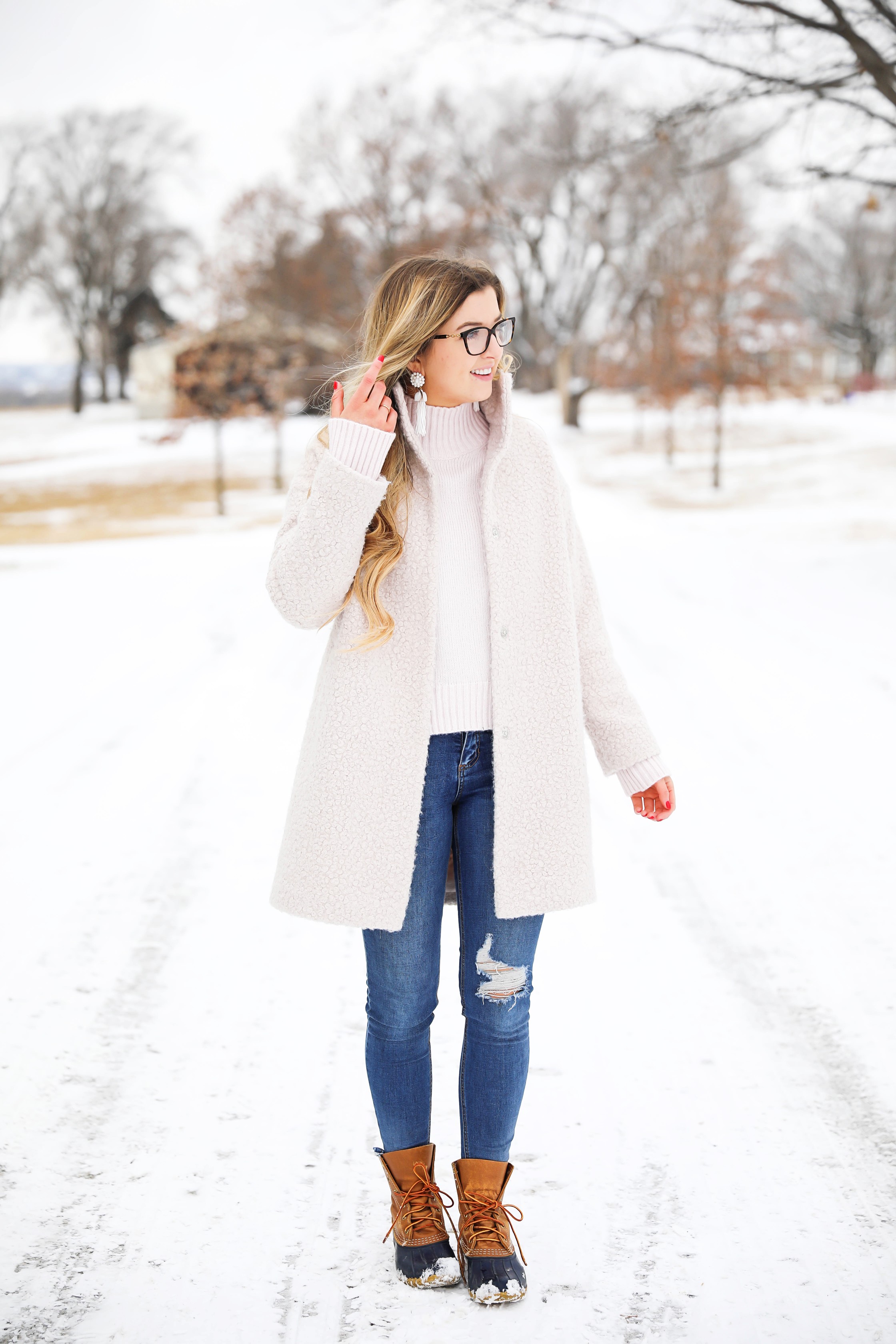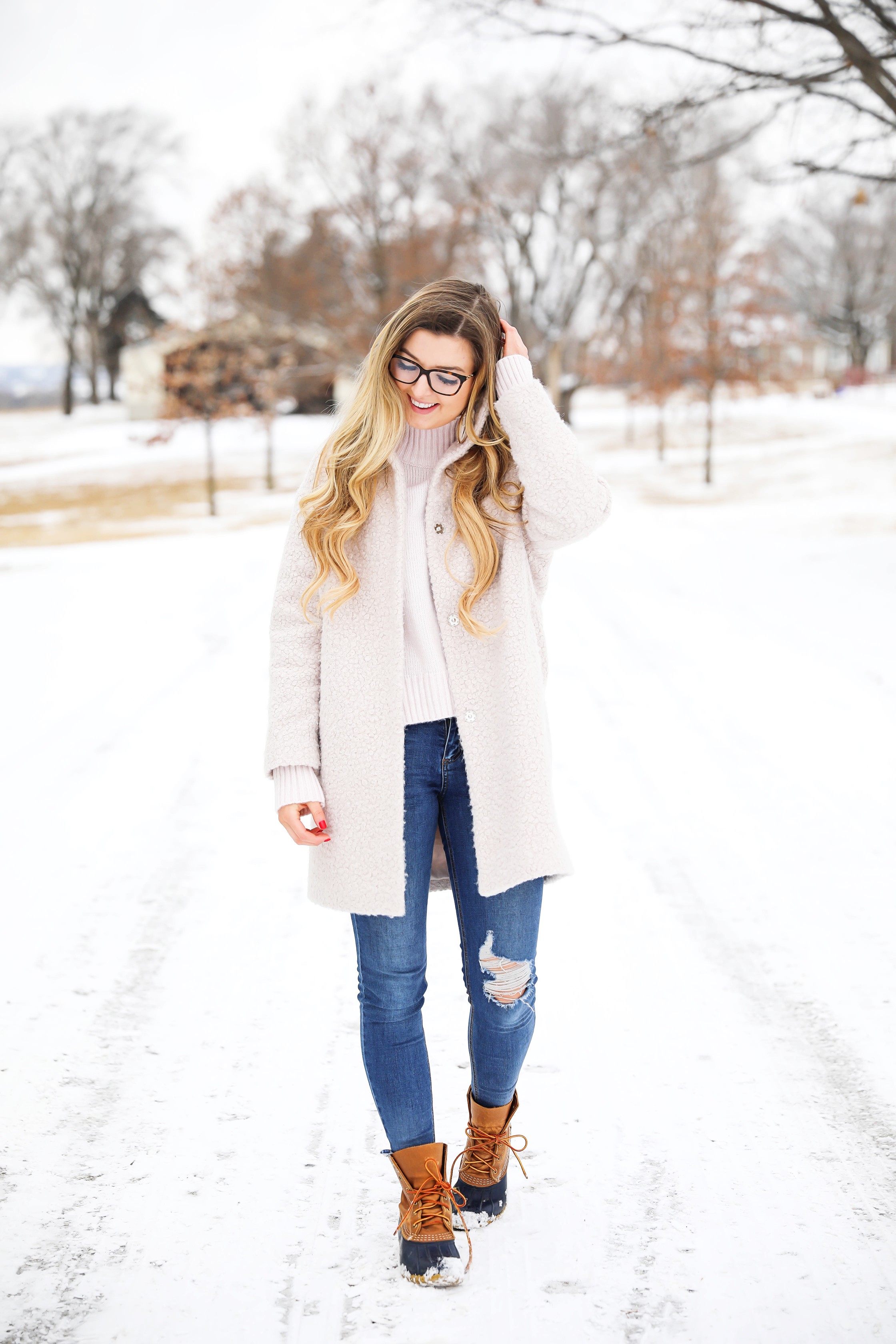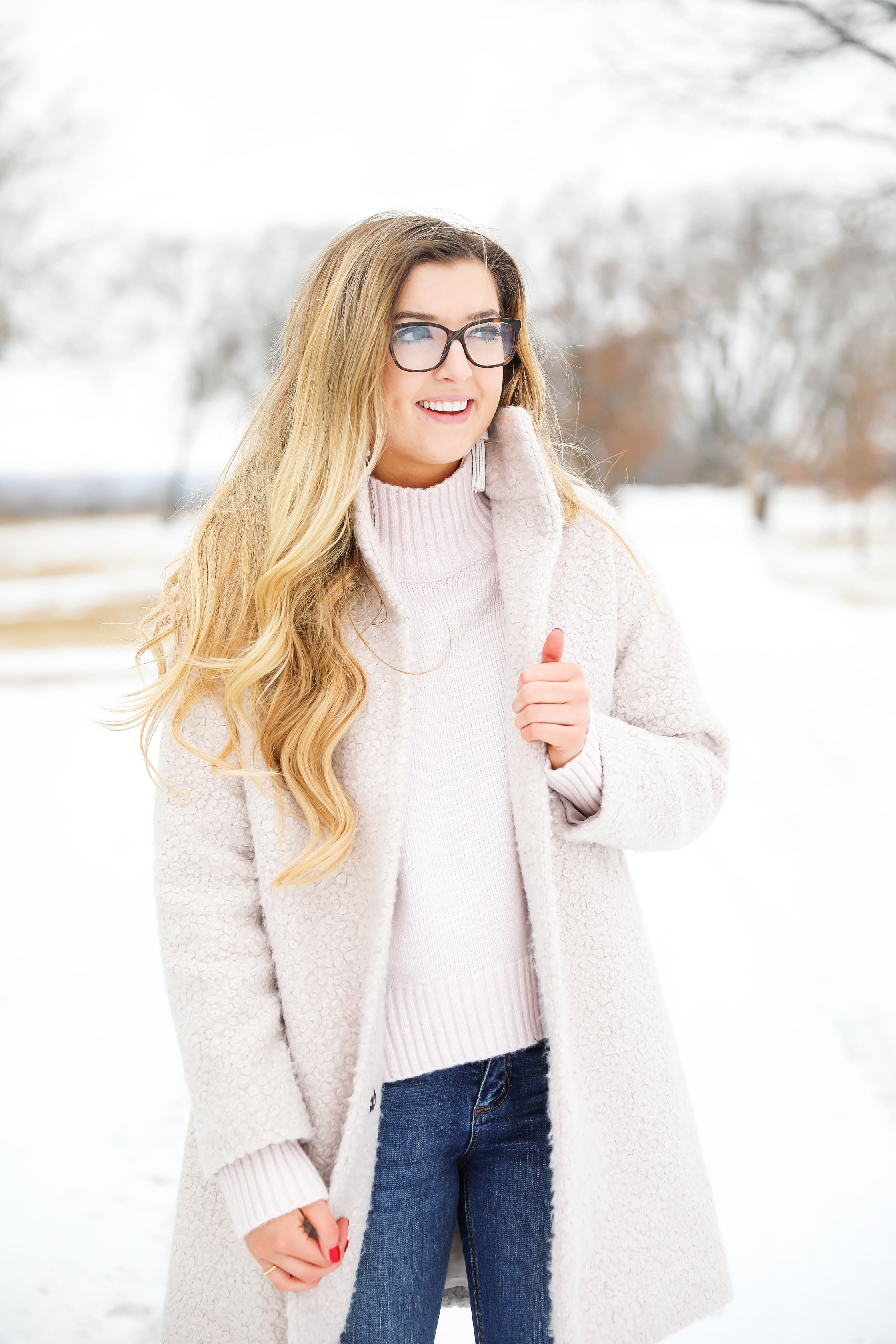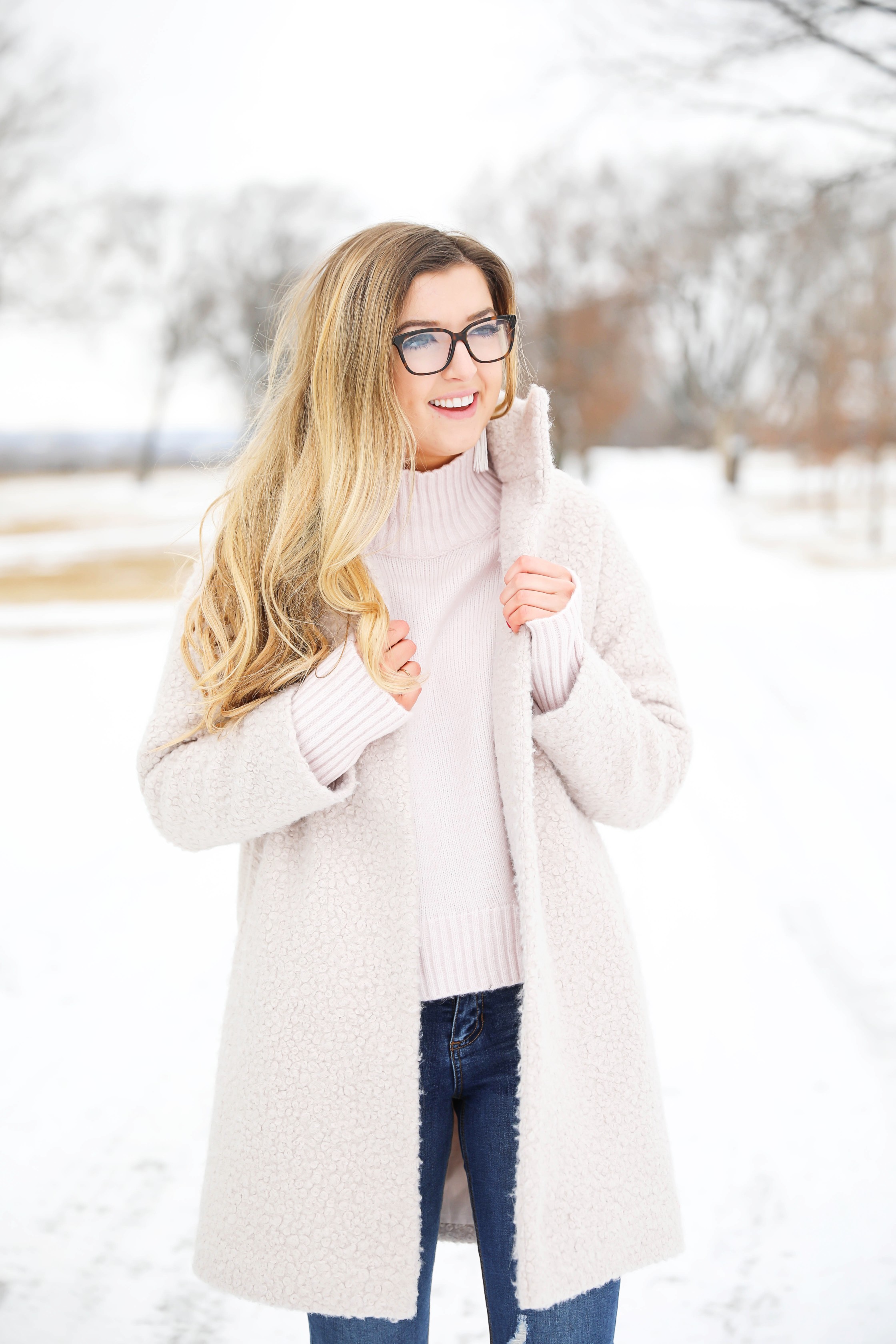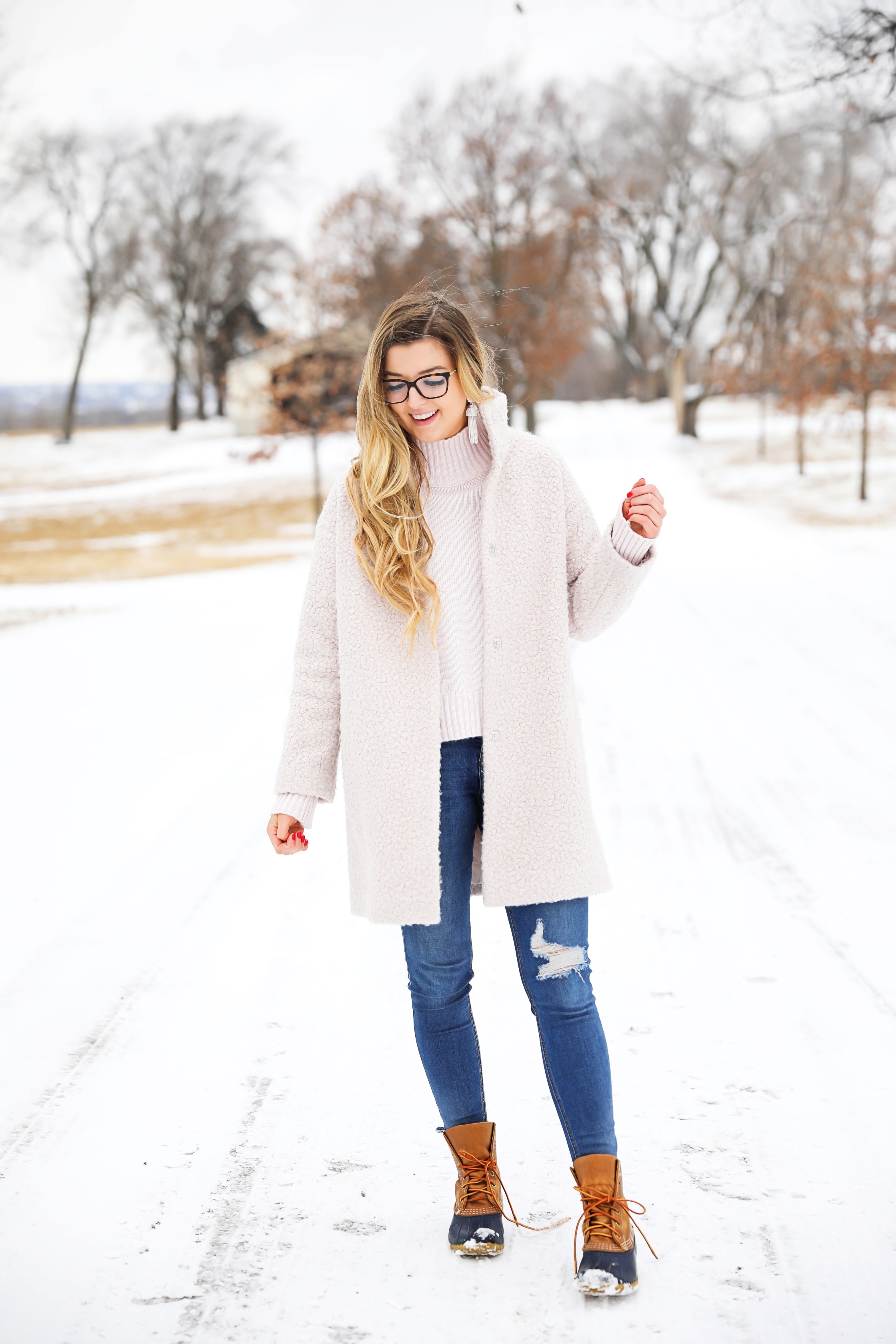 The good thing about shopping for coats this time of year is a lot of them are on sale! It definitely isn't the "peak season" to buy coats, since we are approaching spring in the next few months, but these coats will be perfect for the end of winter and for next year!
Coat Roundup
Warm Parkas

Dressier Coats

xoxo,
Lauren Emily Lindmark
Copyright © 2018 dailydoseofcharm.com