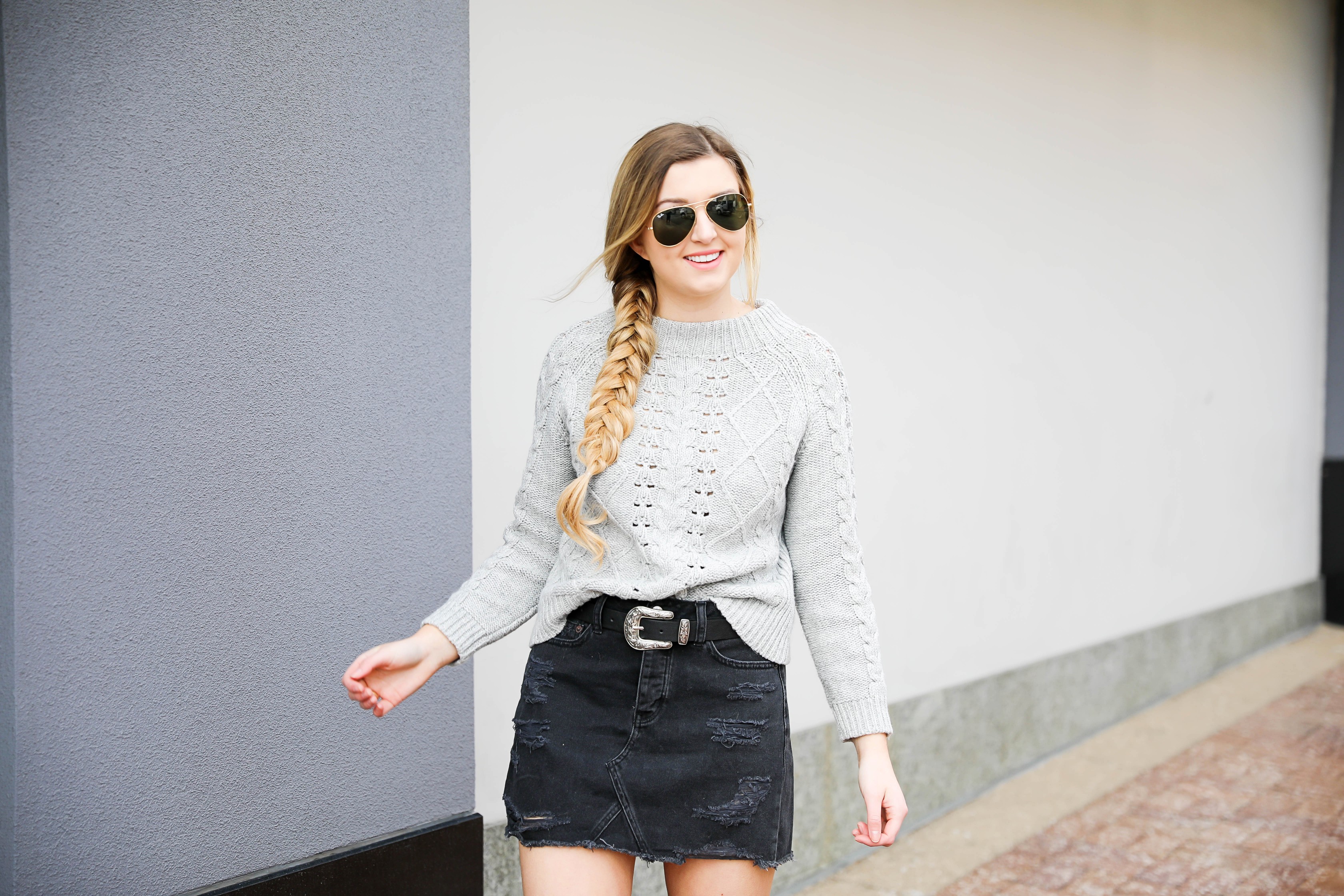 Edgy Skirt Meets Comfy Sweater | OOTD
When I pictured this outfit I didn't really picture it with a ripped denim skirt, I was thinking more of a plain back skirt. When I ordered this online it ended up looking way more distressed in person. However, I still wanted to keep it and shoot this because it's something different than I usually wear and I thought the skirt would look cute with different outfits when I went out in my college town!
I had seen these belts EVERYWHERE in this last year so when I found an inexpensive dupe the other day I decided to buy it to give it a chance! I decided to pair it with a cropped(ish) sweater and skirt to give it a wintery/edgy look. I also threw on my over the knee black boots because one, I though it would be cute, and two, I hadn't tanned or shaved in a few days haha!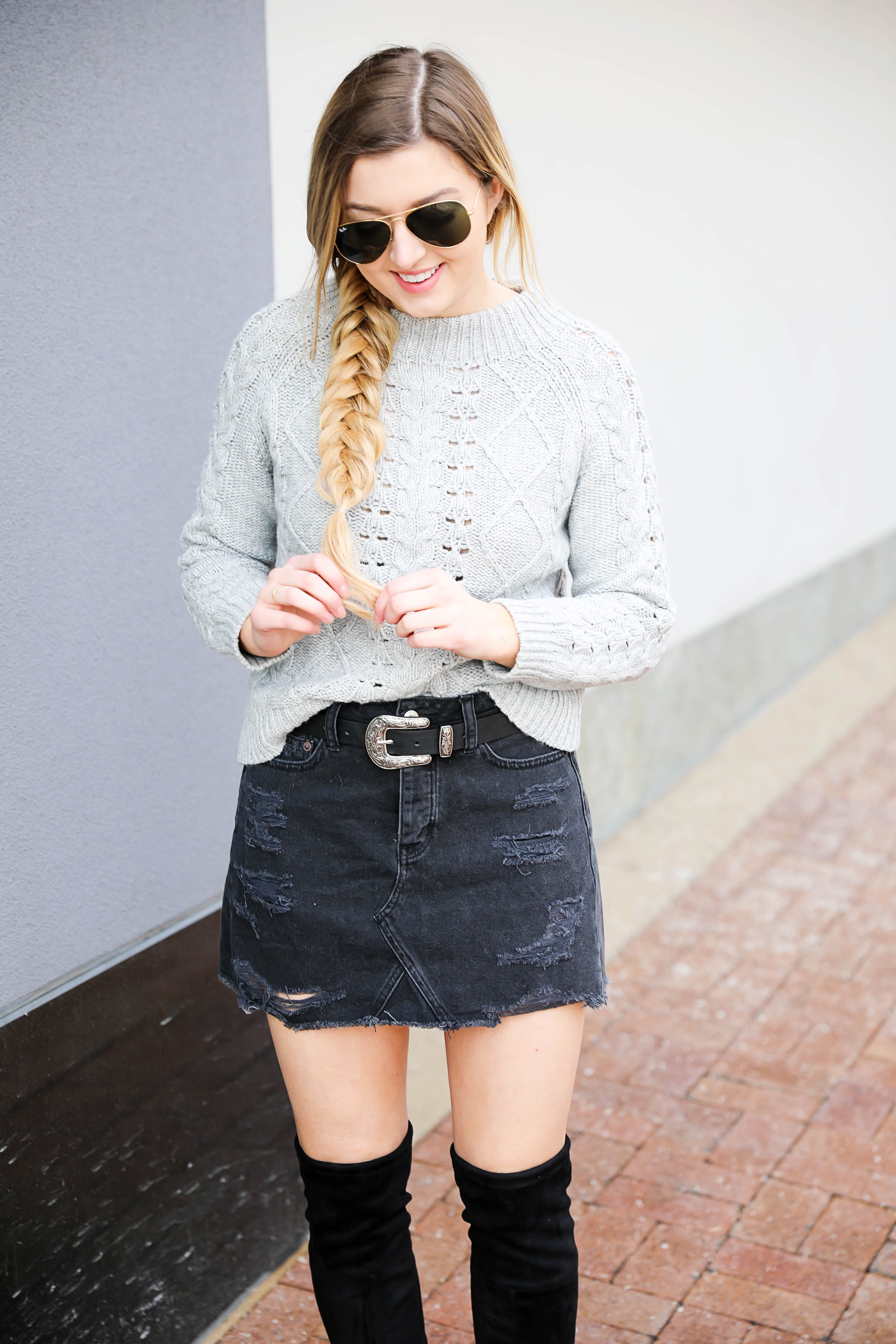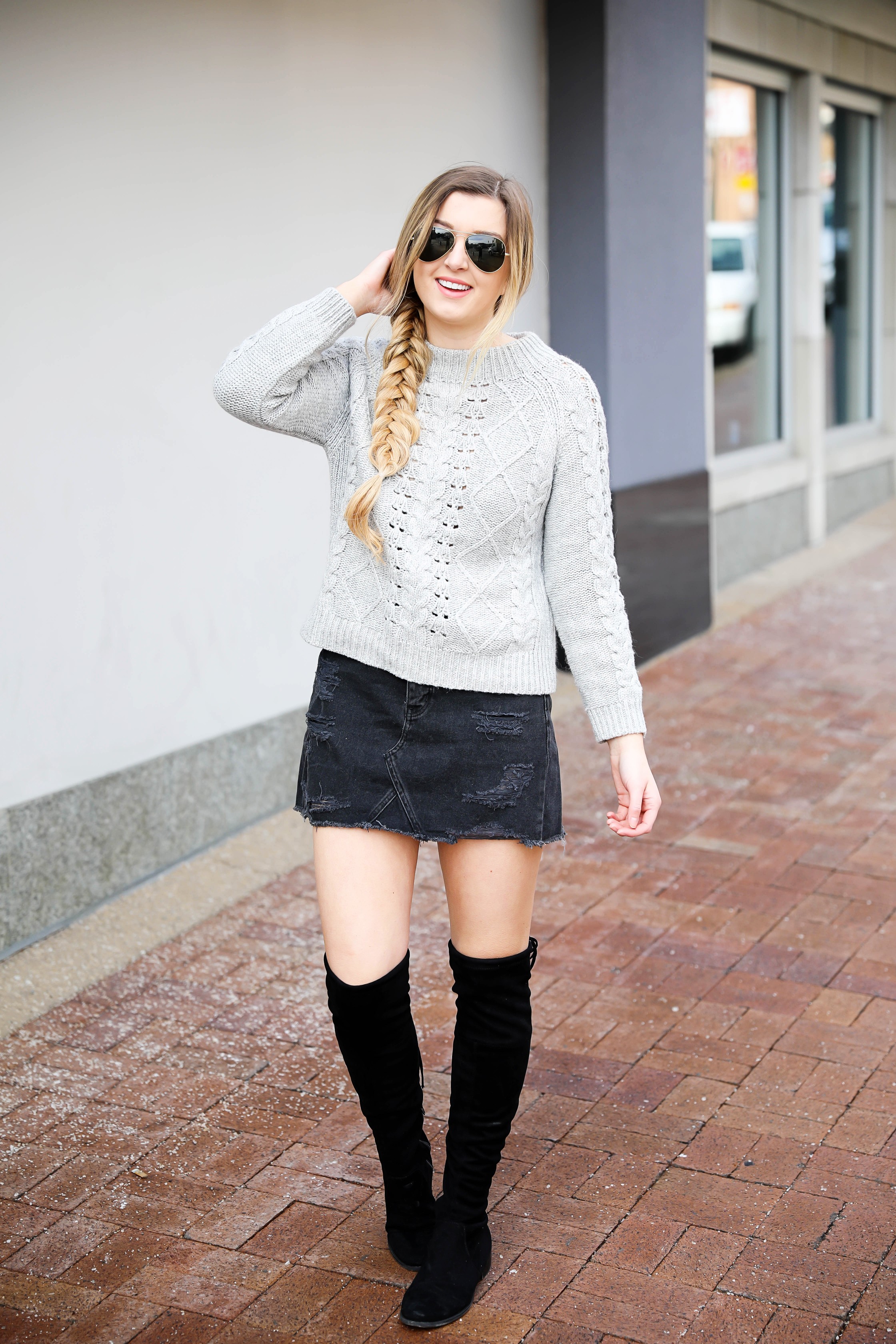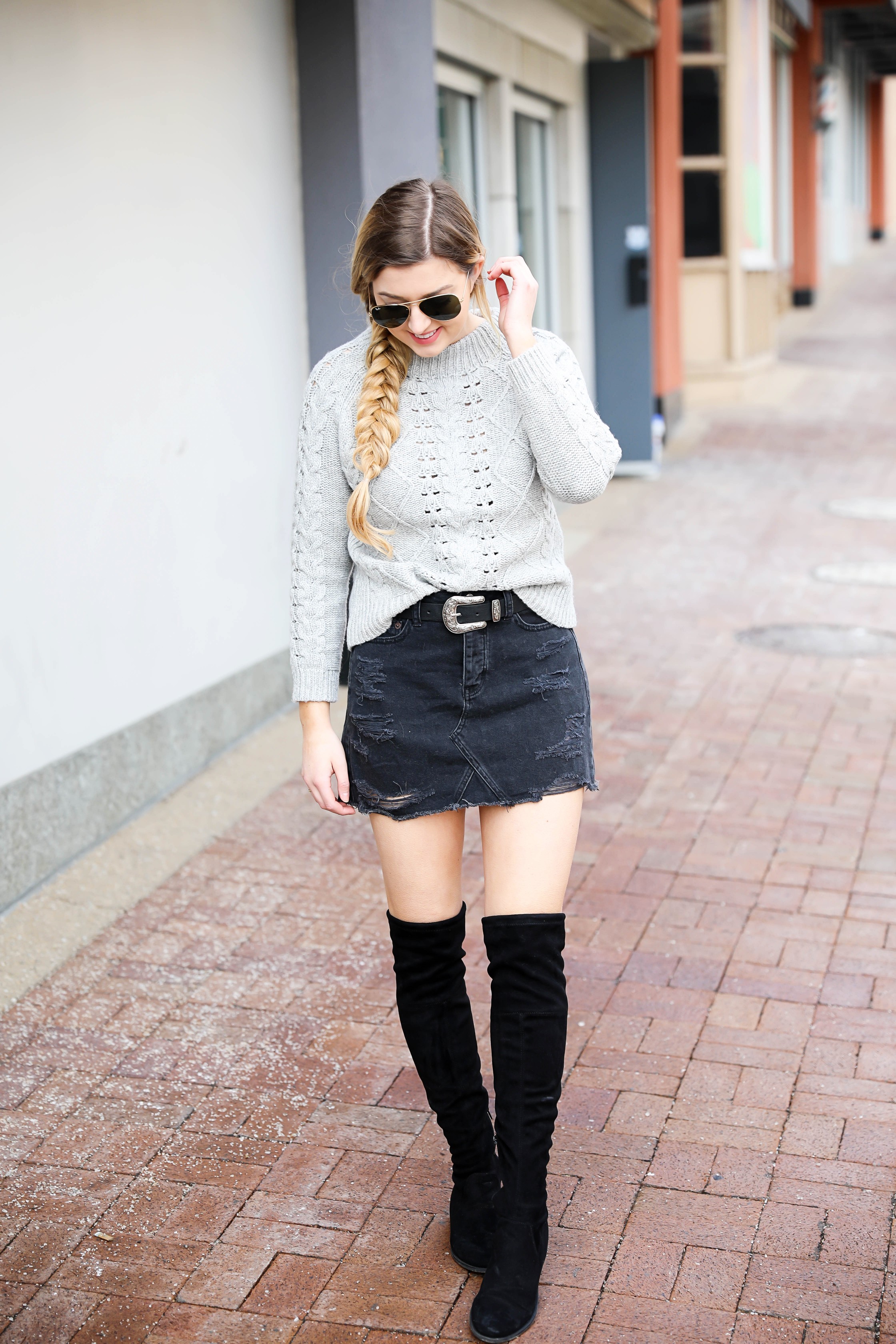 To me, something about this look is still a little off. I think the skirt could have been a bit tighter or the sweater a little more cropped. I usually don't post outfits I'm not 100% proud of (or critique myself like this) – but I honestly can't tell for this look! A part of me liked it when I saw the photos, and a part of me doesn't want to style it like this again. What do y'all think?!
In other news, it snowed in KC yesterday! I still feel like a little kid when I wake up to snow! It makes me so happy! I shot a few snowy outfit posts yesterday and it was pretty chilly, but they turned out really good. One of my New Year's Resolutions was to get ahead on blog posts. I have already shot all 5 of my outfits for this week and I am so happy! It feels so good to be ahead! I still have to write the content and put it all together plus all the other ins and outs of blogging such as sharing, answering emails, etc. BUT – it just feels good to be getting on a good schedule!
xoxo,
Lauren Emily Lindmark
Copyright © 2018 dailydoseofcharm.com