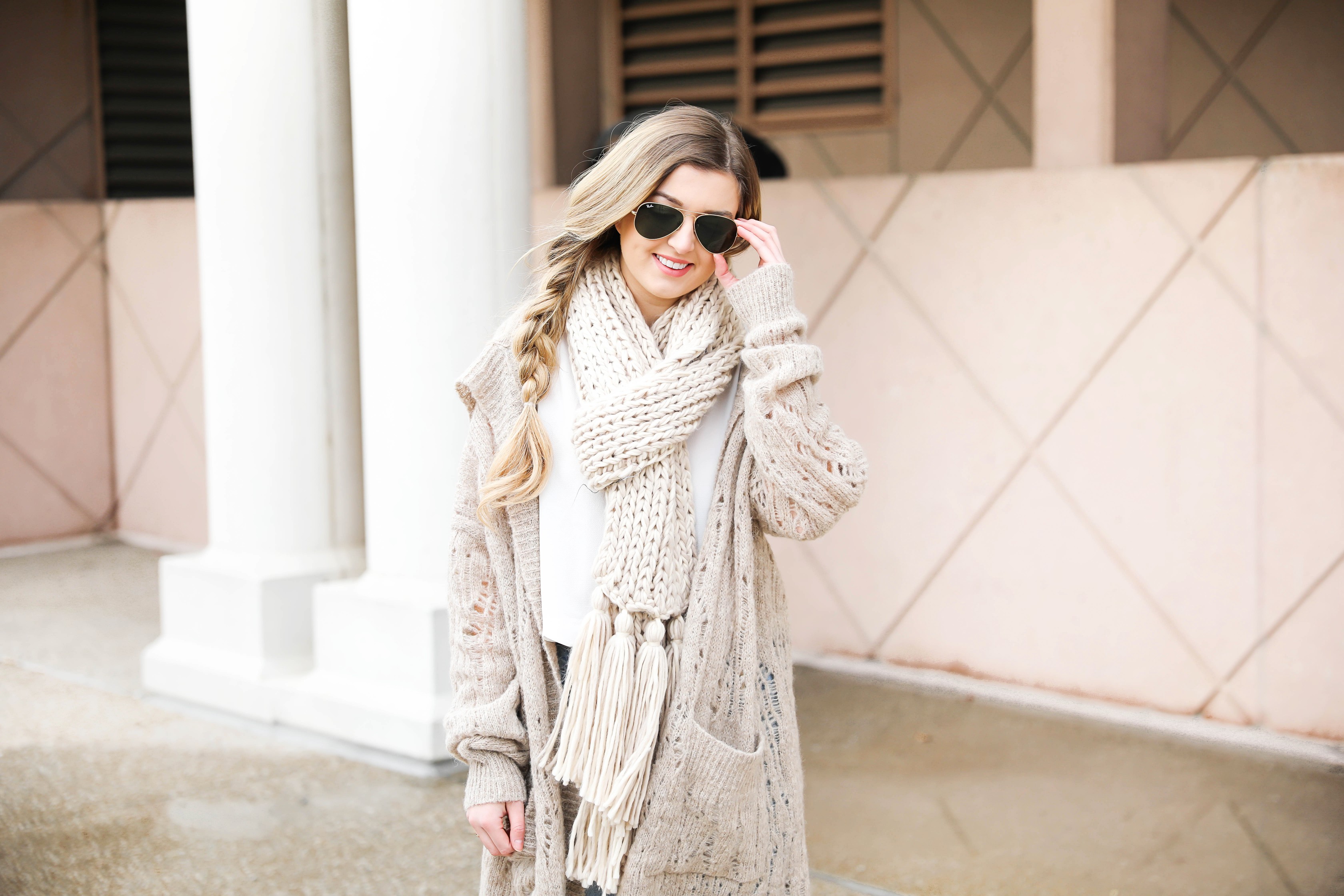 Knit Cardis and Scarves! | OOTD
Free People cardigans are my absolute favorite! I already owned four and this one is my fifth! I think it was Megan from Pine Barren Beauty that first got me hooked a year ago, she always looked so cute in her's so I needed one! They can be a little pricey, but usually go on sale after a month or two so that's when I like to get them! This one comes in three colors and is way more light-weight than their other ones so it will be perfect for springtime too!
I paired mine with this cute knit scarf. Unfortunately, it's sold out – but I found a super similar one on Etsy that is actually hand knitted which makes it even better if you ask me! I am also wearing my mom jeans that I have a love/hate relationship with. I feel like I needed to size down because they are a little loose around my waist, but I think they look good loose on my legs. Ugh! I still recommend trying them out if you think they are cute! They fit different on everyone anyways. Get details below!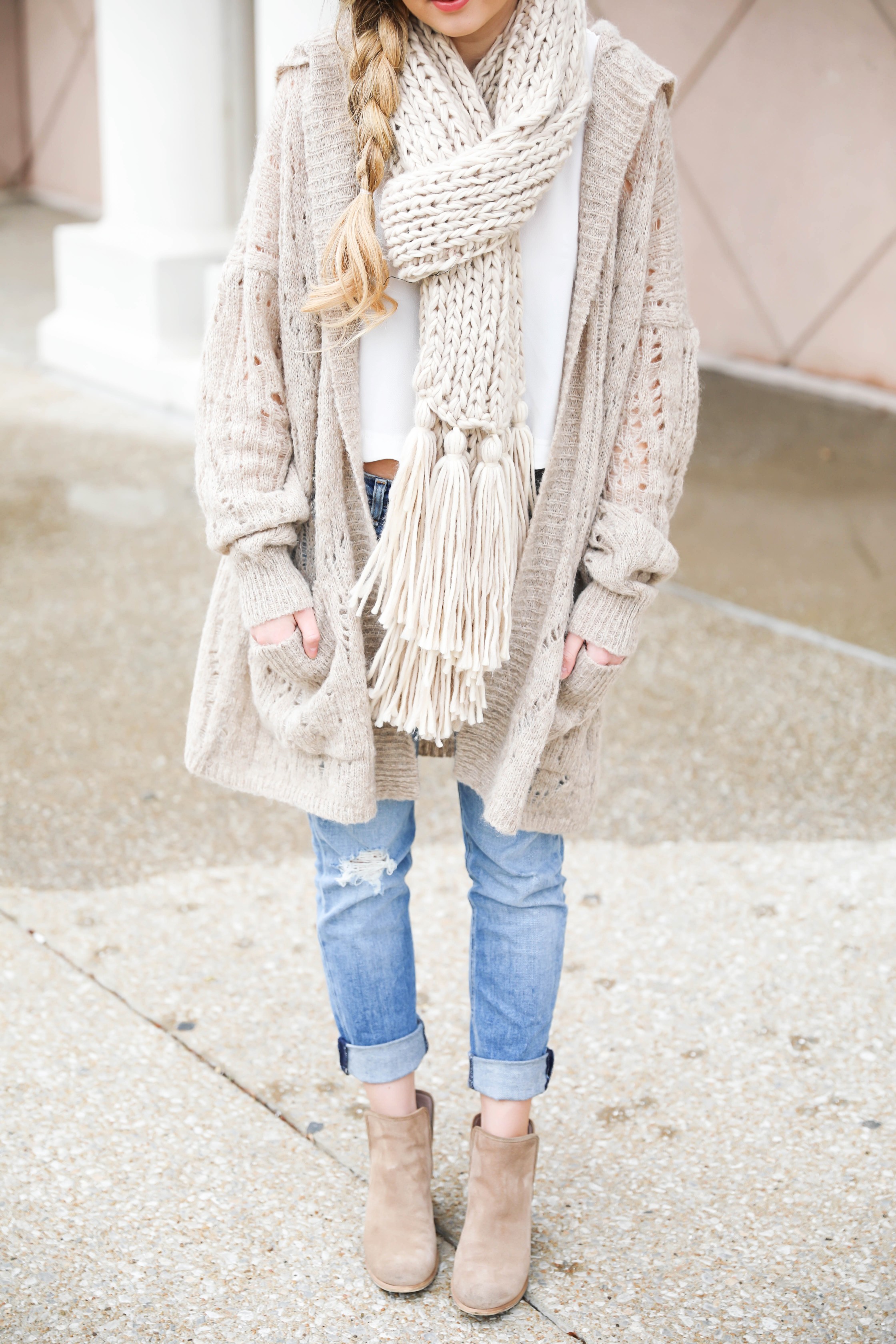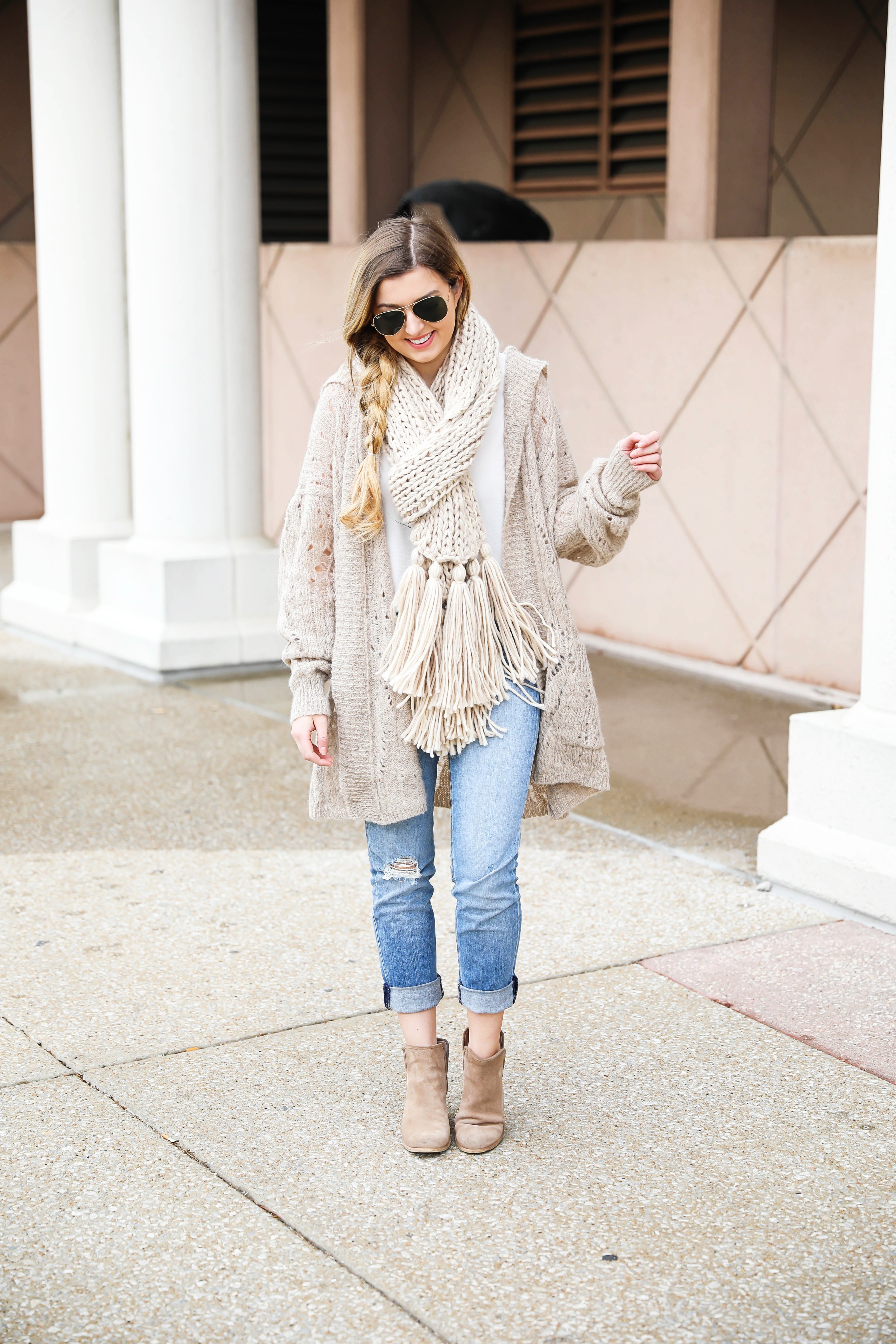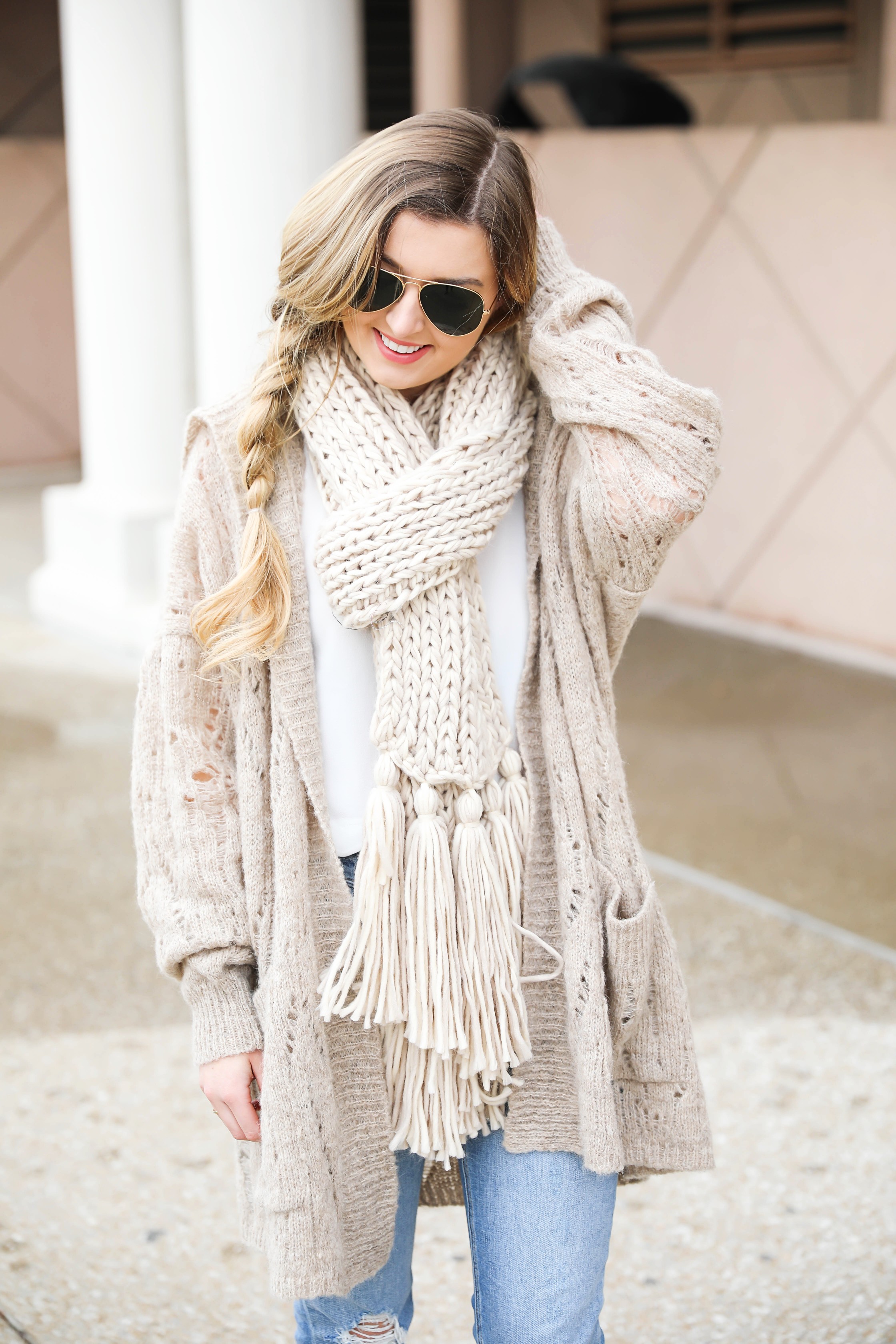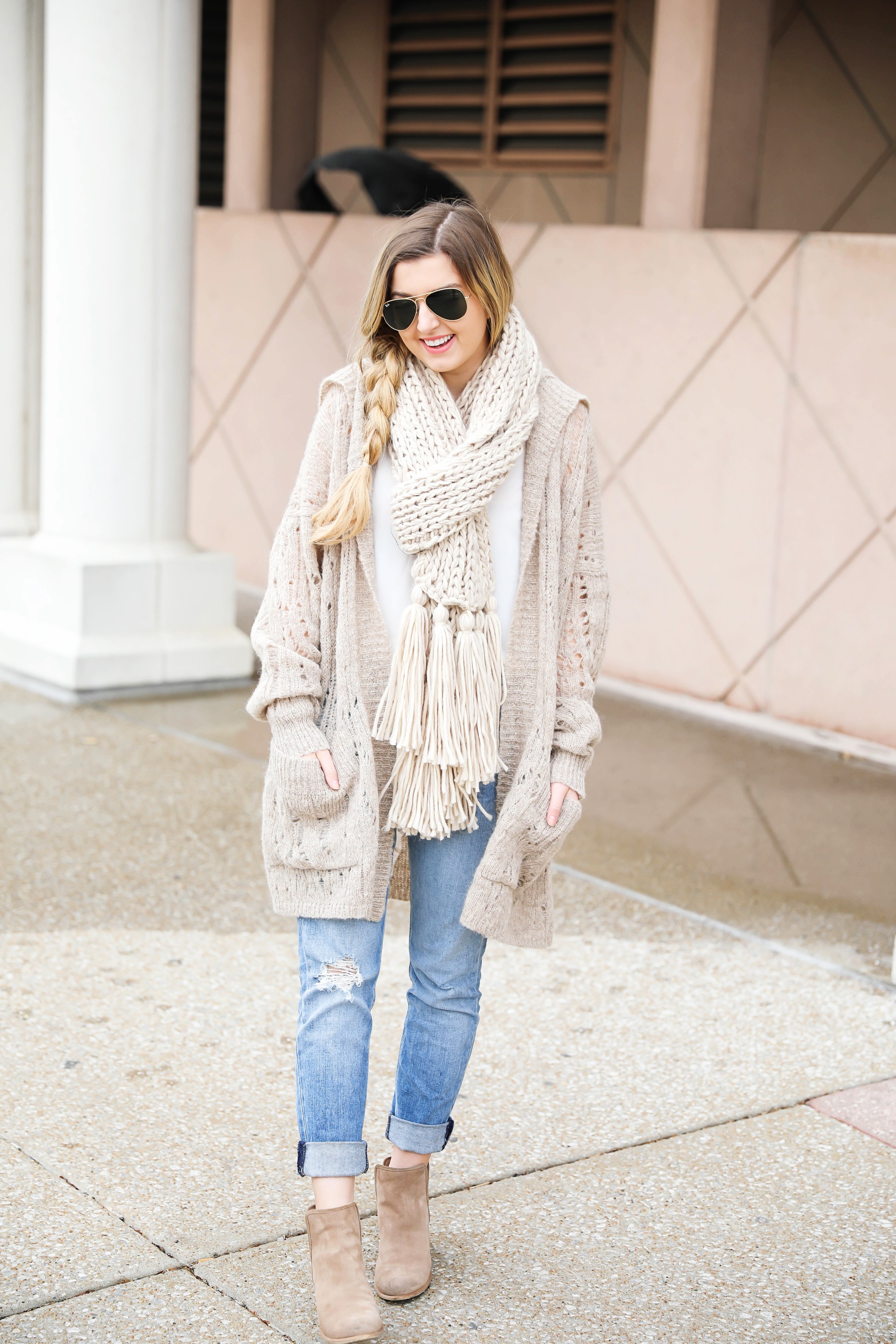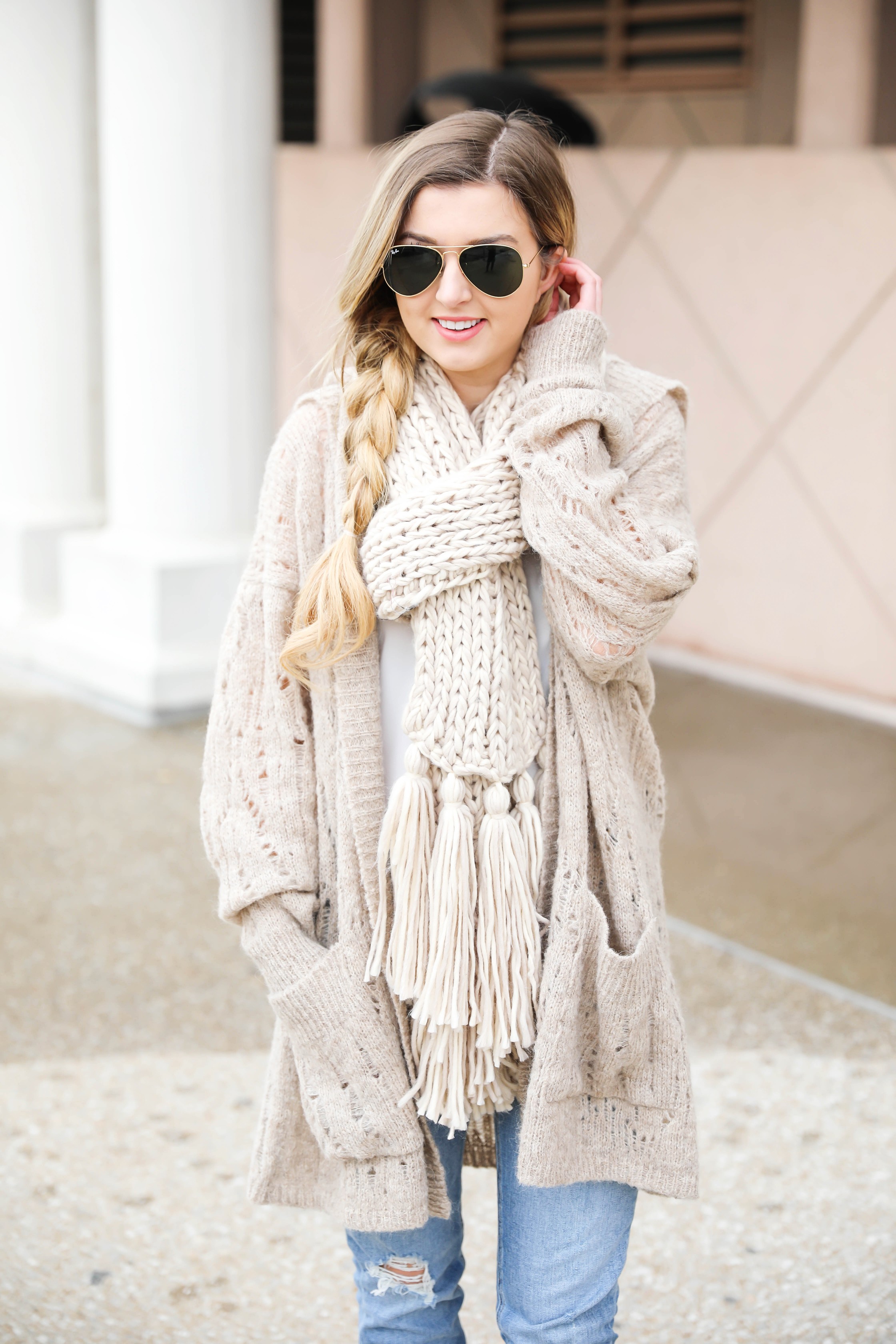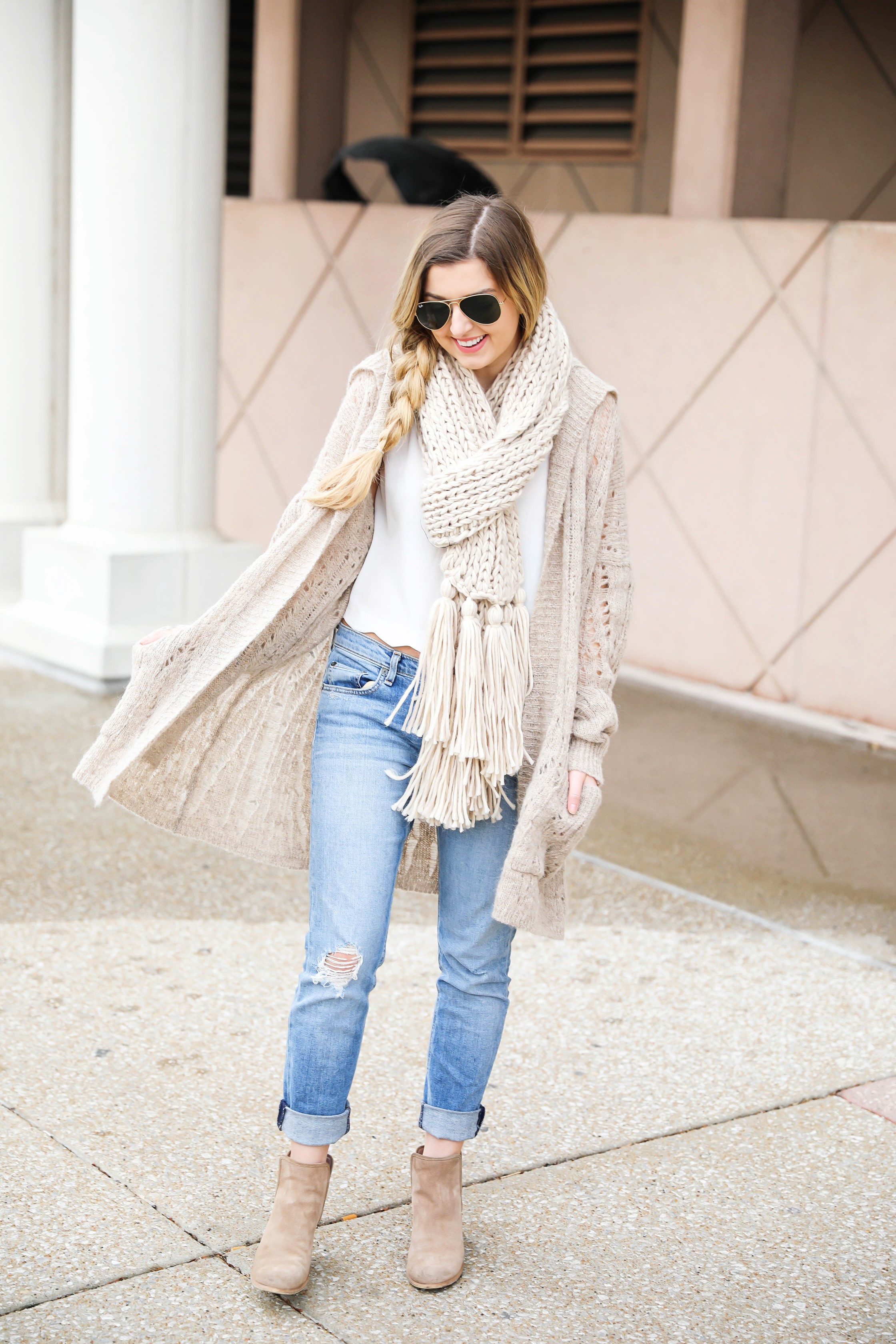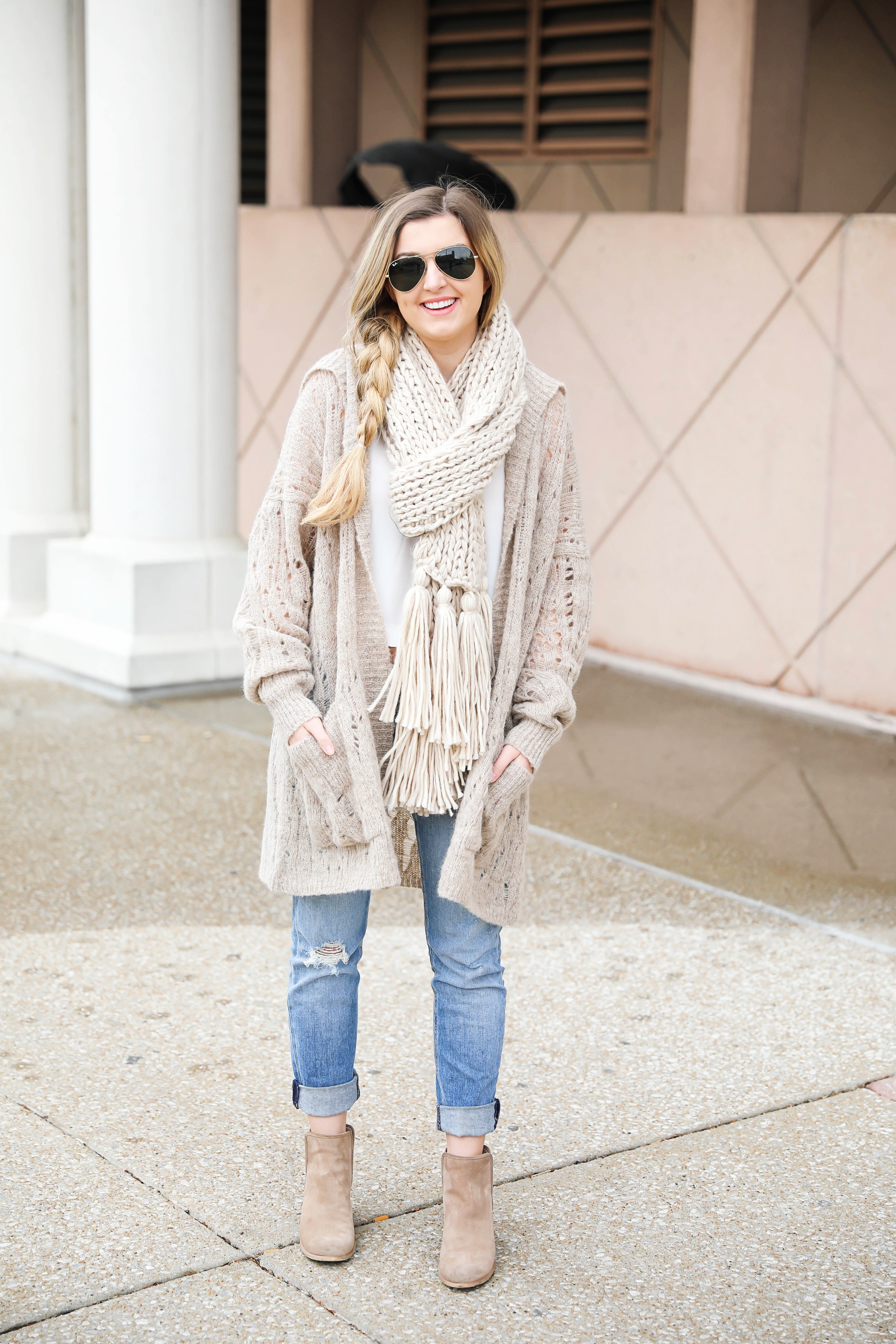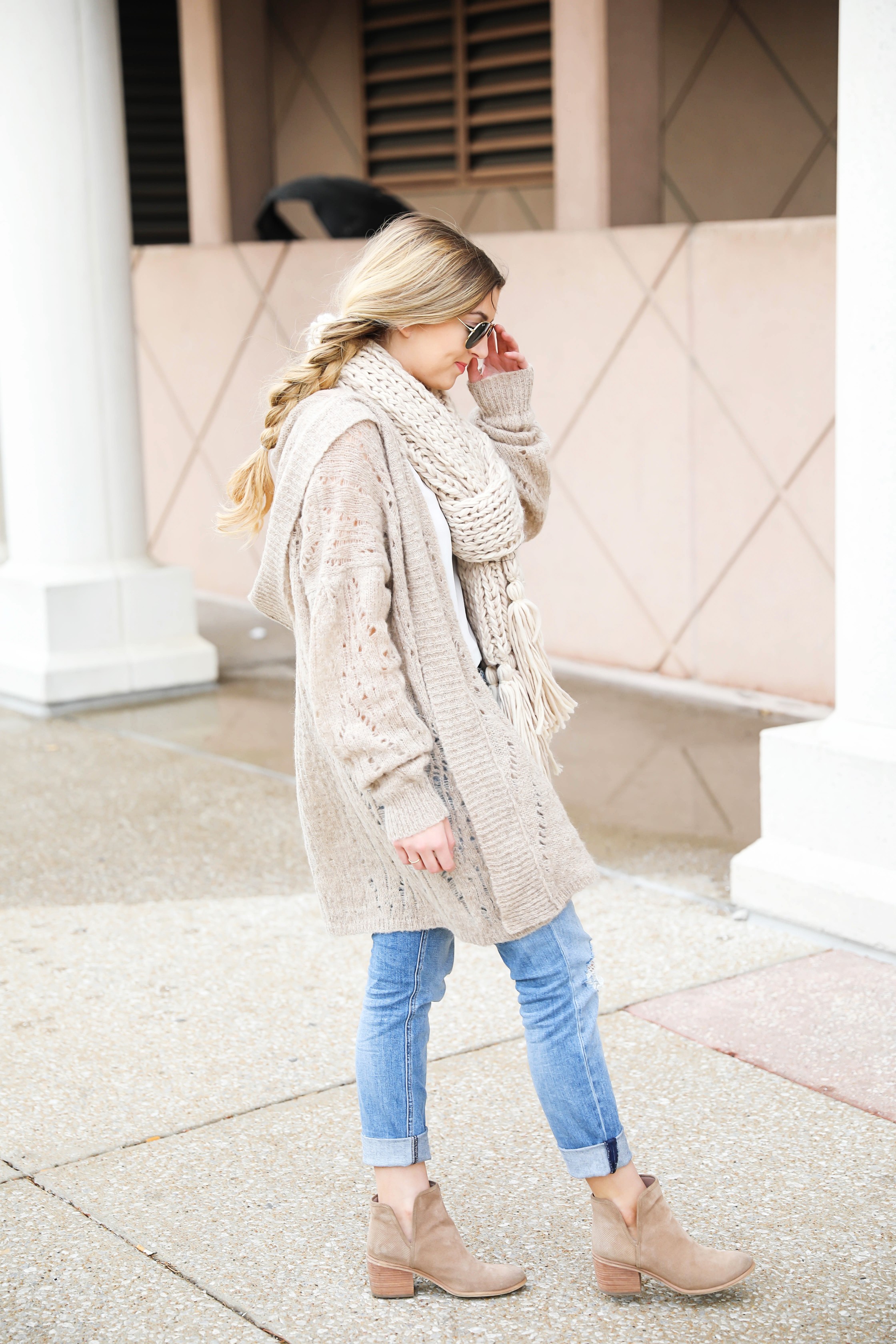 | Knit Cardigan (40% off and comes in three colors) | Knit Scarf (similar linked, another similar here) | Mom Jeans (25% off, a few more sizes here for 40% off) | Booties (similar) | White Tee | Sunglasses |
Yesterday it snowed in KC! It was a very light snow, but still made me happy! The school district I went to from kindergarten to senior year actually closed so I was excited! My little sister in high school so I was living vicariously through her snow day! I spent the day cleaning and packing for my apartment. I am so excited to move!!
I thought I would give you all an update on the crazy ex-roommate I talked a few posts ago. Read about that here if you never did! Basically, this girl just moved out and I am moving into her room and she is trying to weasel money out of me. Well, I talked to my apartment complex and they said I do not have to pay her, however, she is holding the room key and garage door opener hostage from me! The apartment complex said I have to pay for new ones if she doesn't give them back. I am so annoyed! I tried to text her (very nicely) and ask if she had them, but she never answered. I don't know why I would get charged and she wouldn't? They said it has to do with the fact that she was signed under another girl's lease or something. Ugh!
Outfit details!

xoxo,
Lauren Emily Lindmark
Copyright © 2018 dailydoseofcharm.com