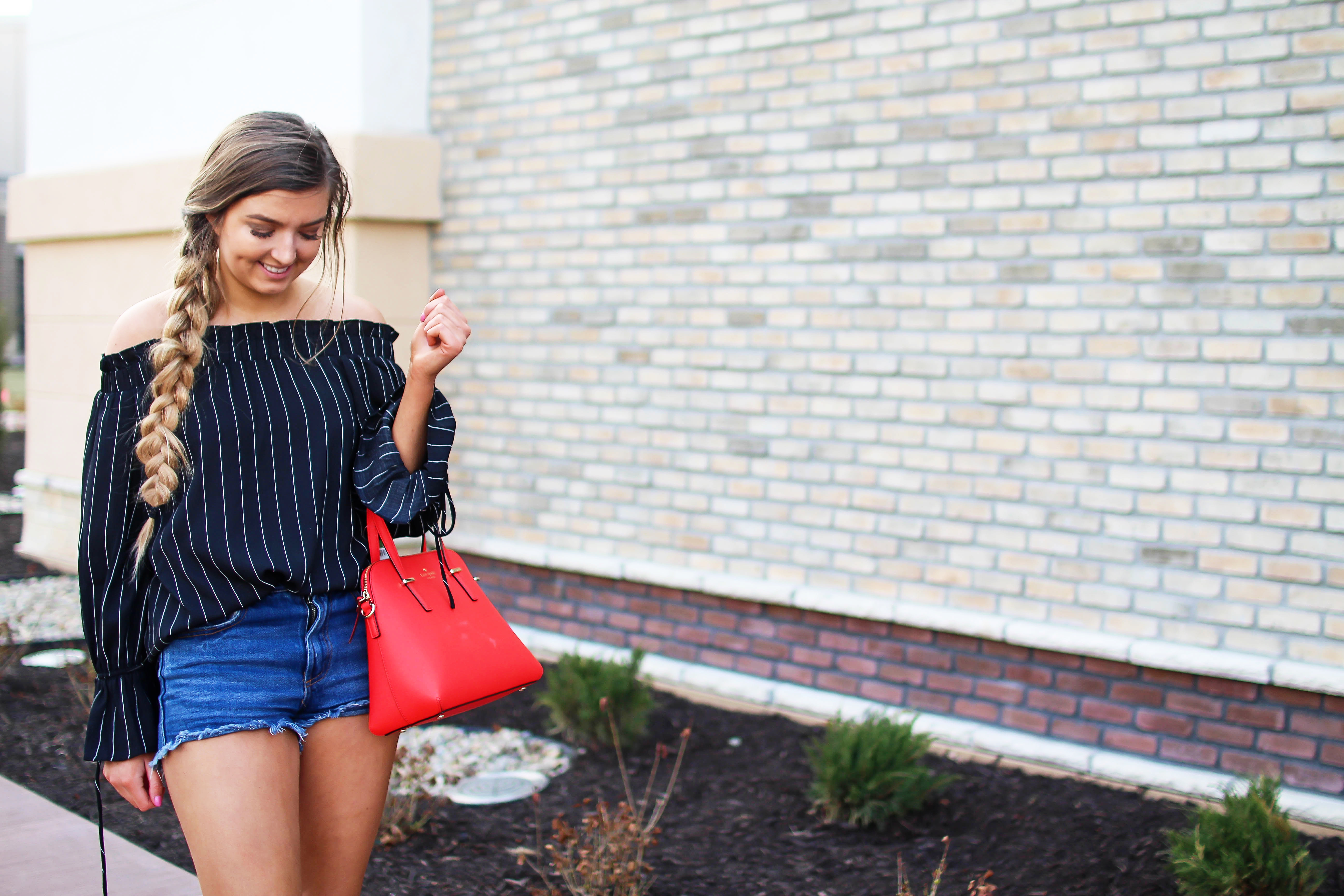 An Outfit Full of Favorites | OOTD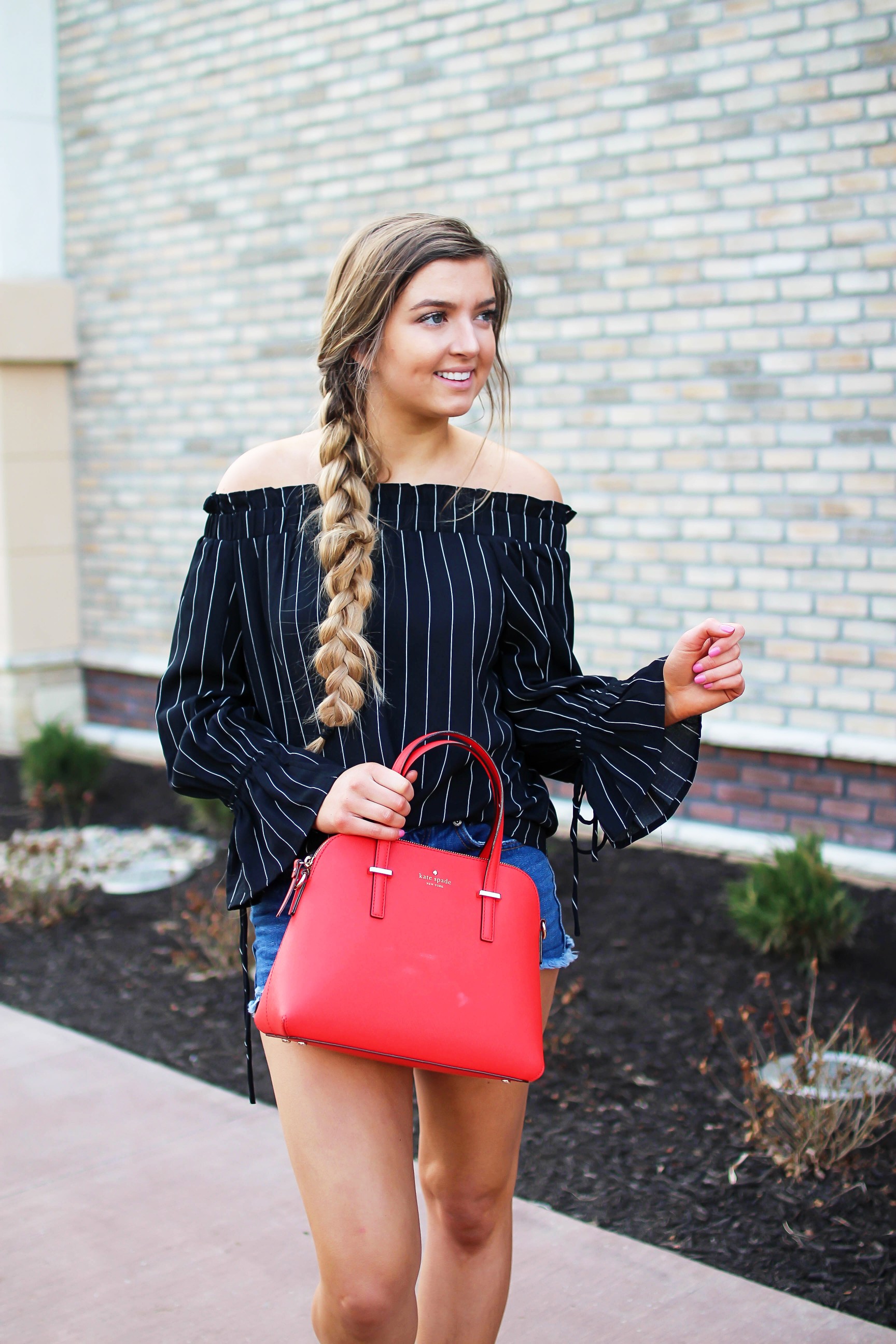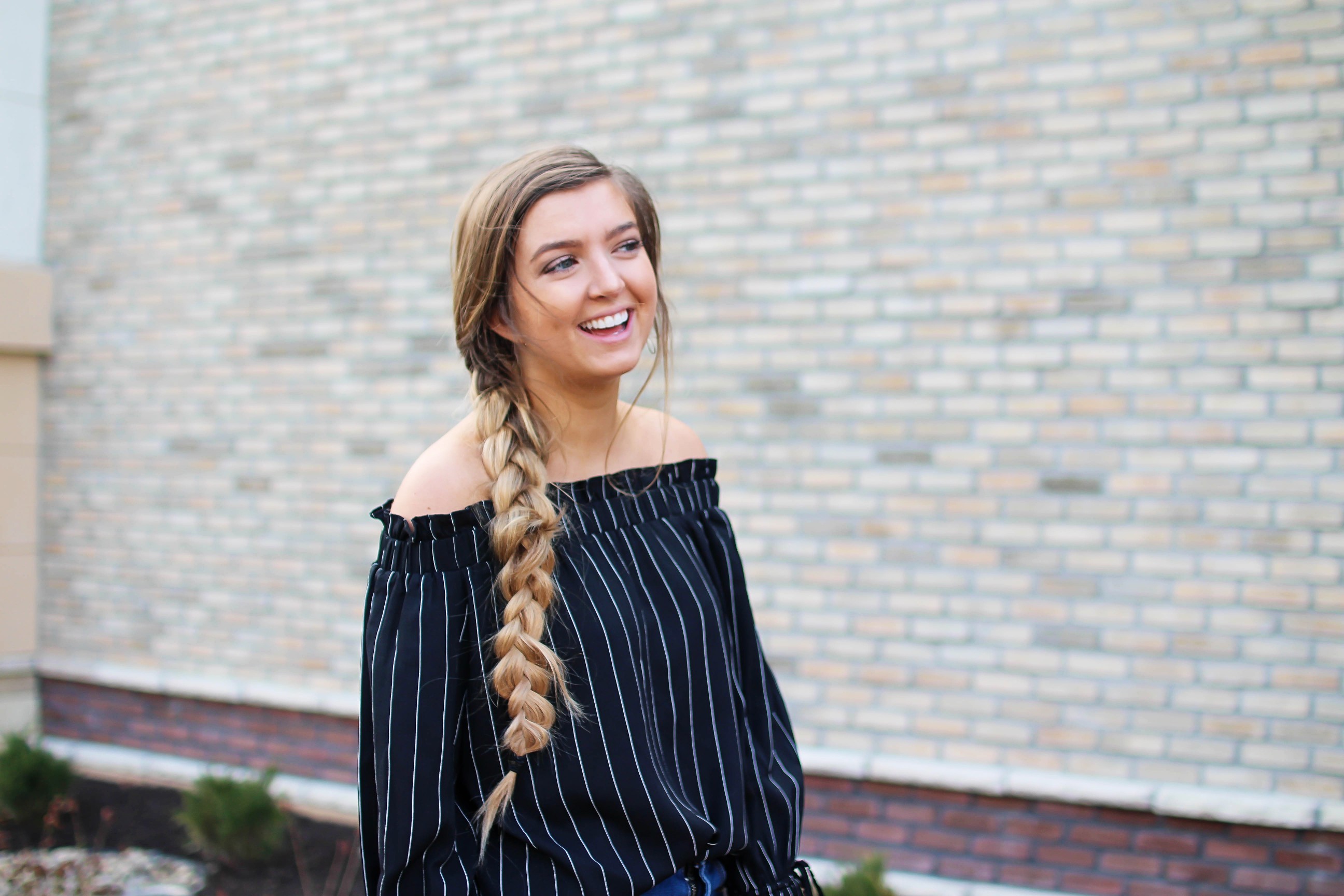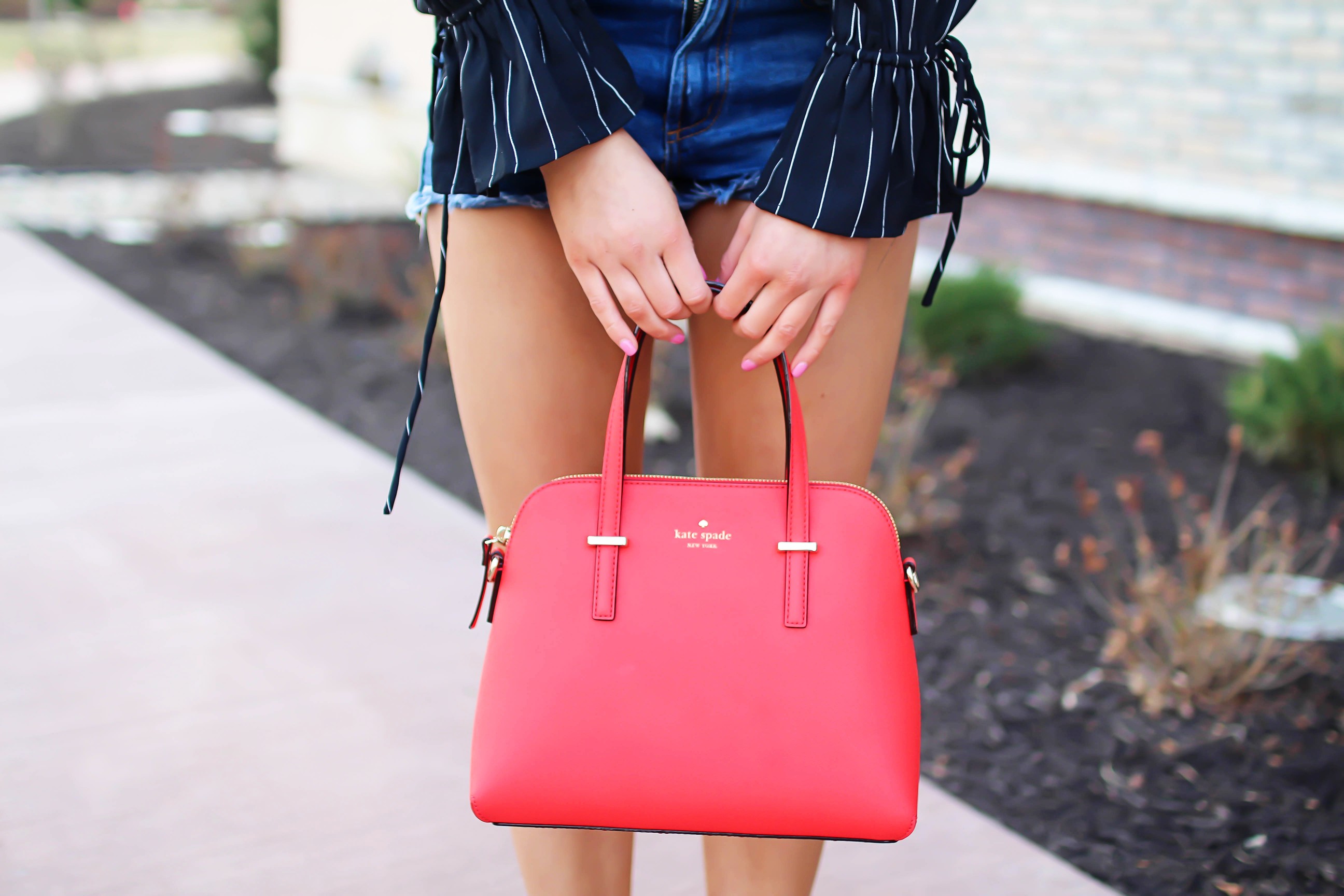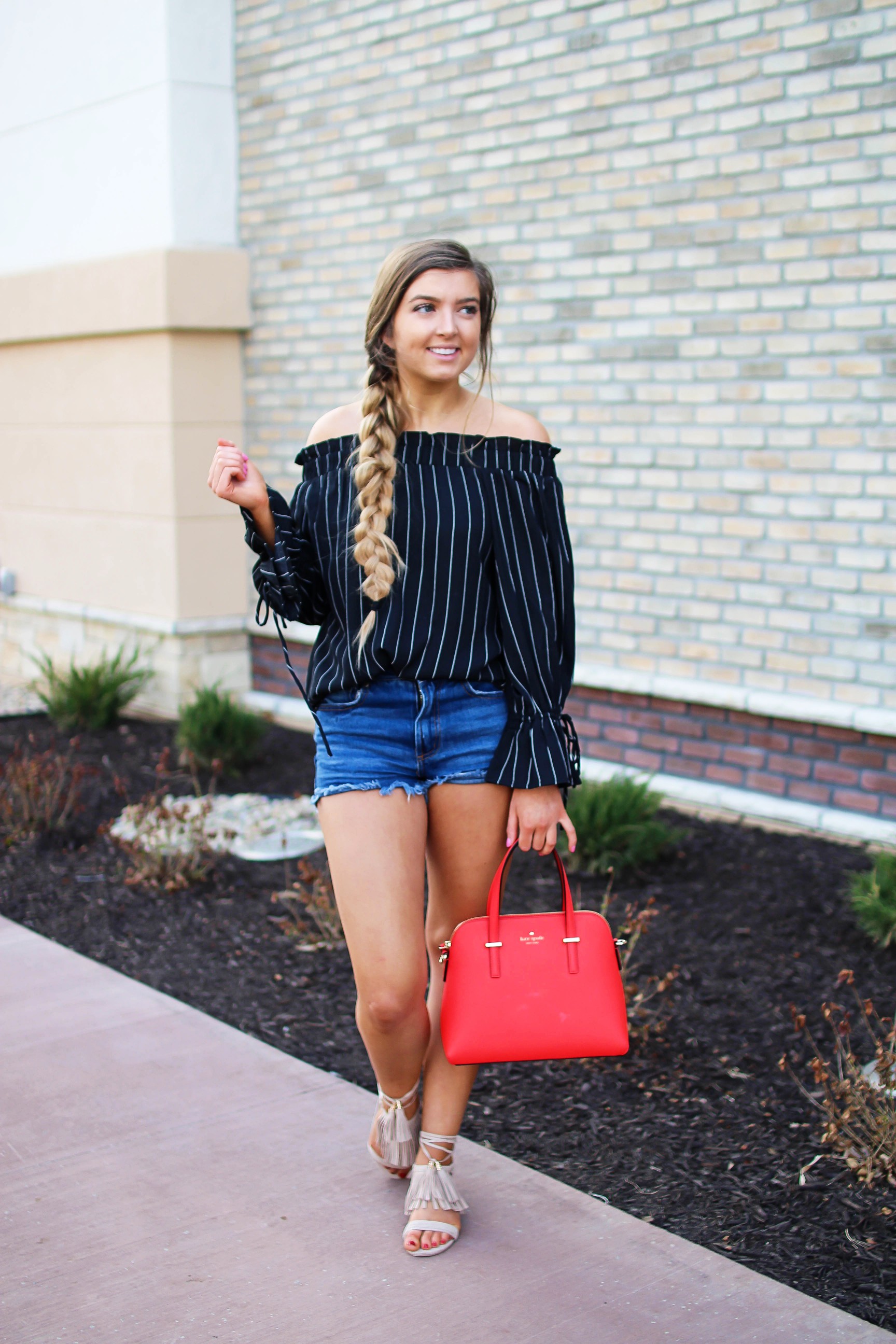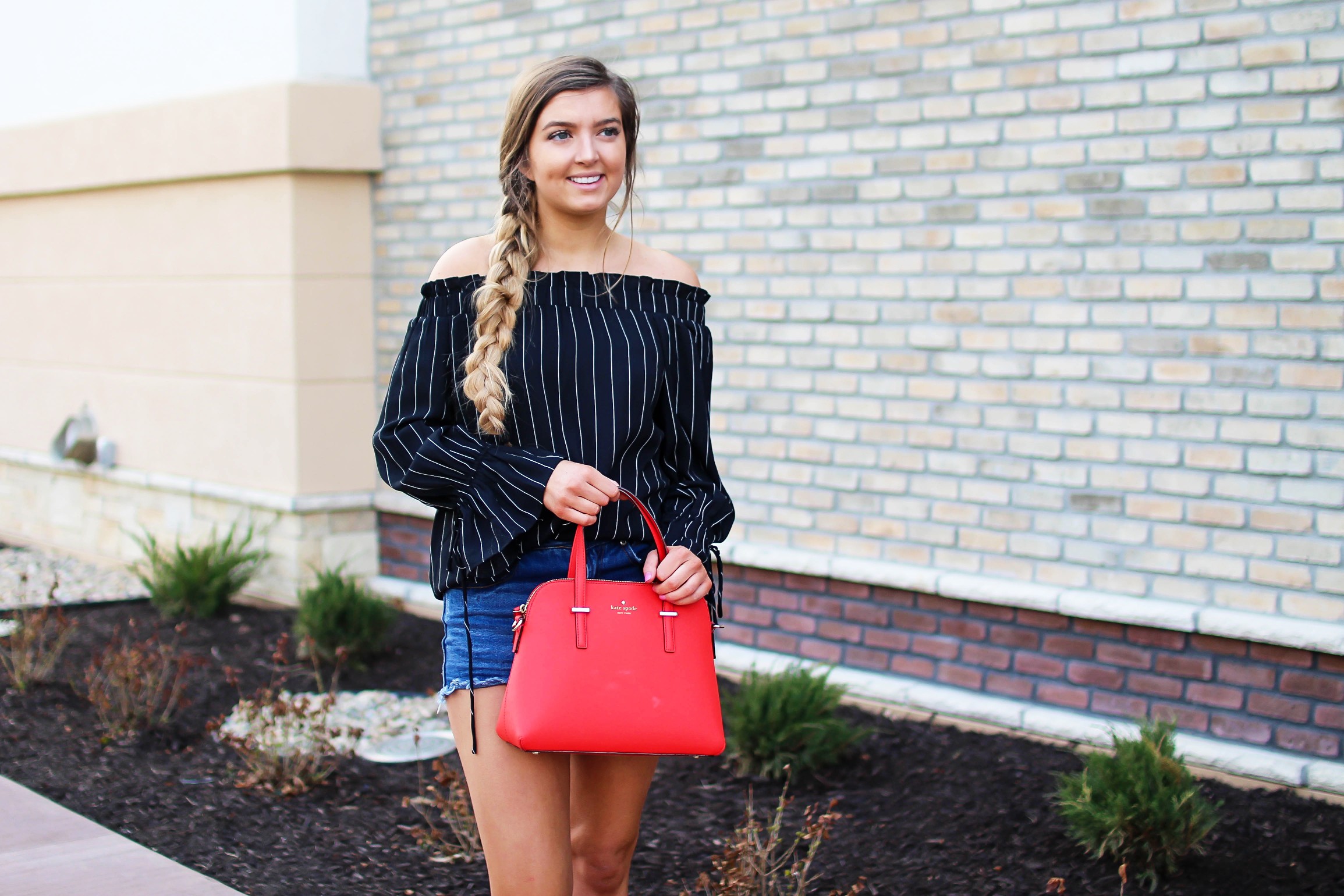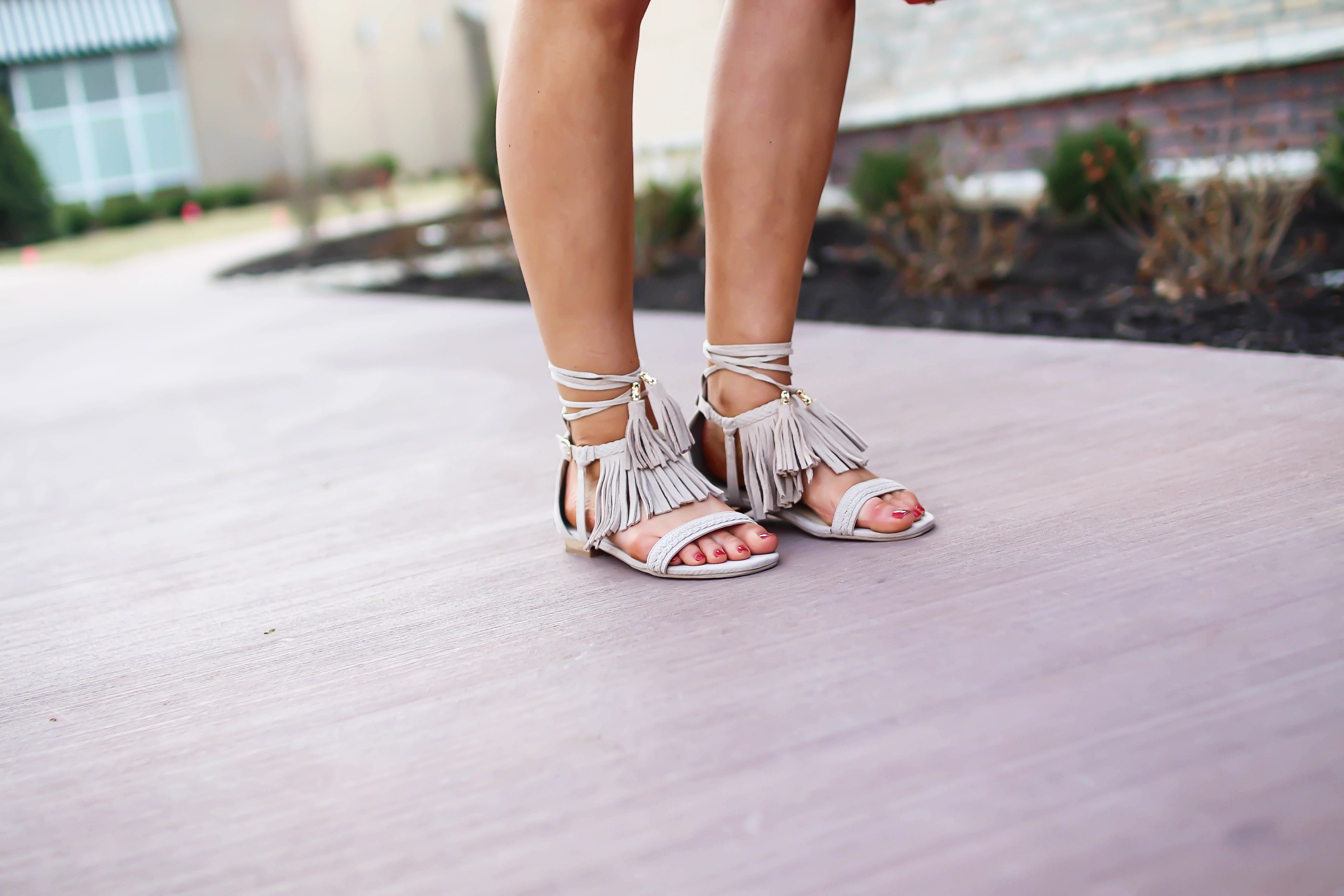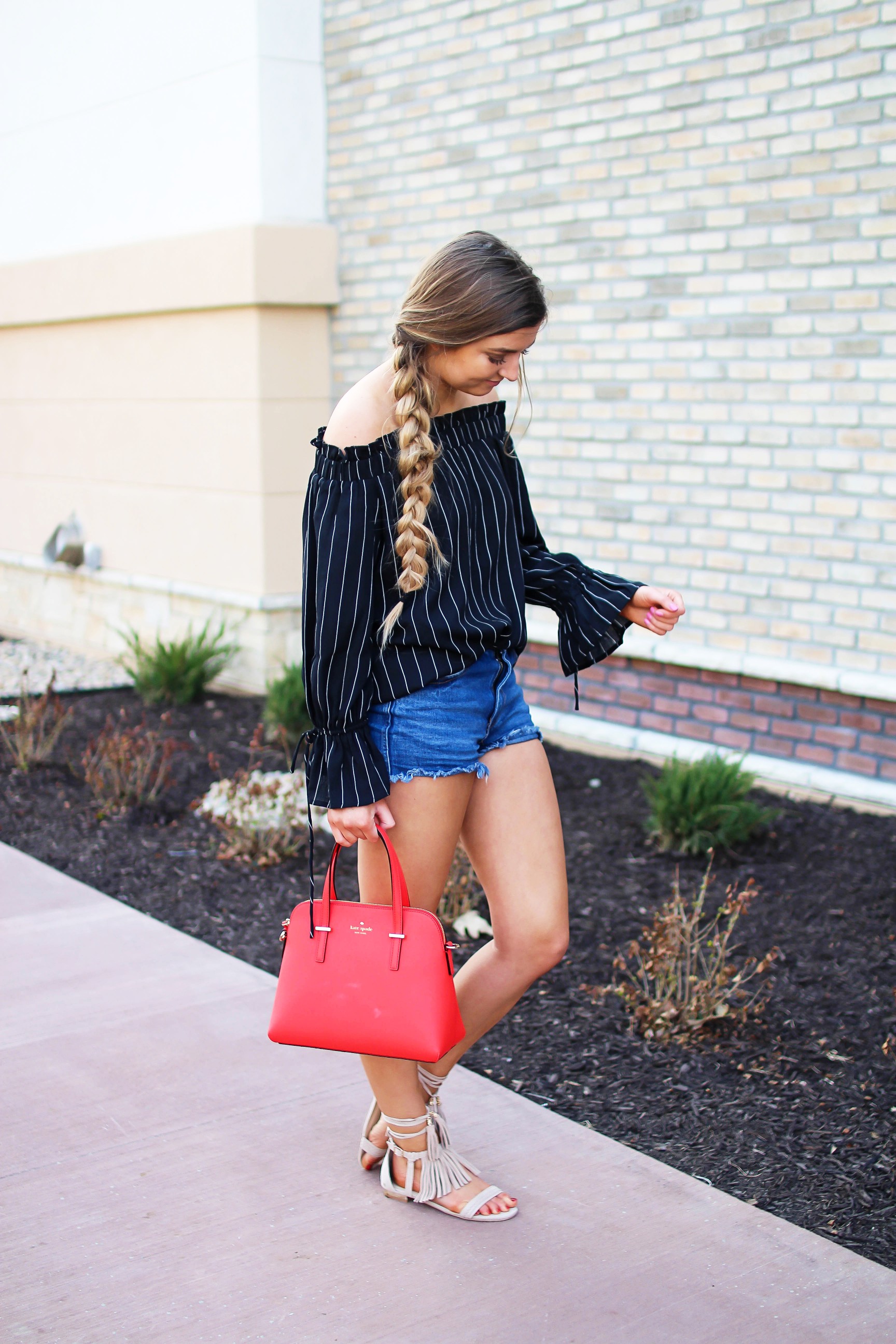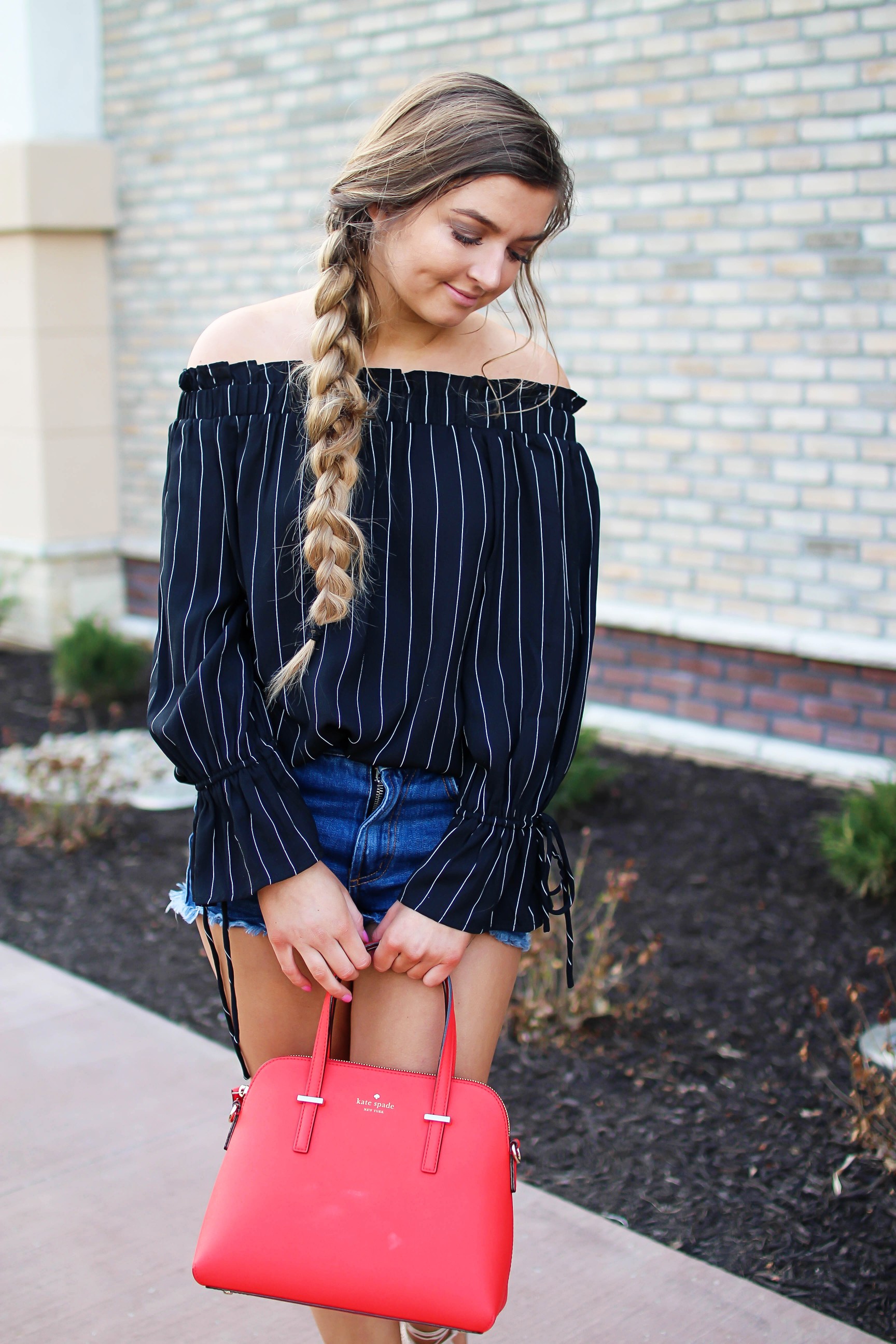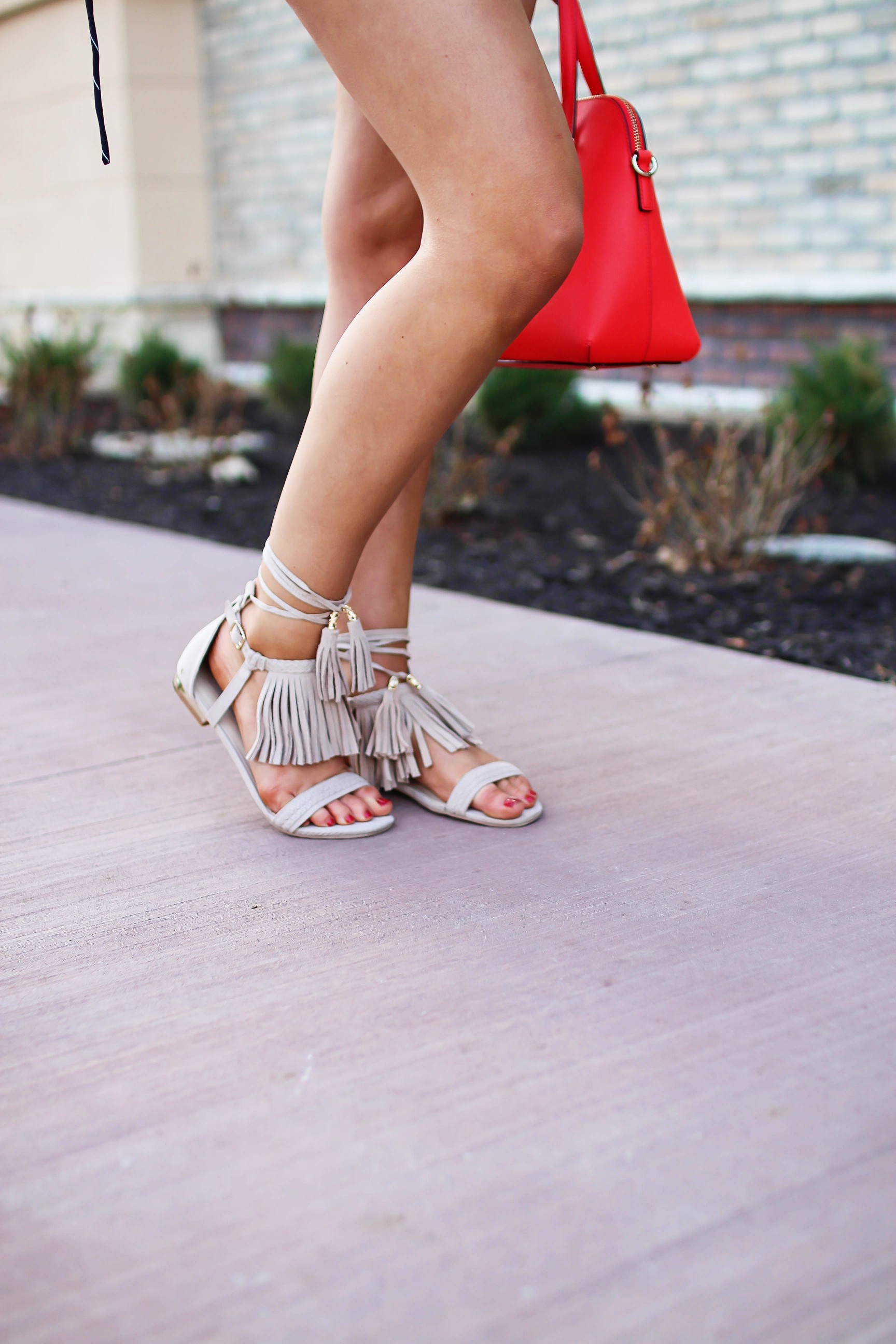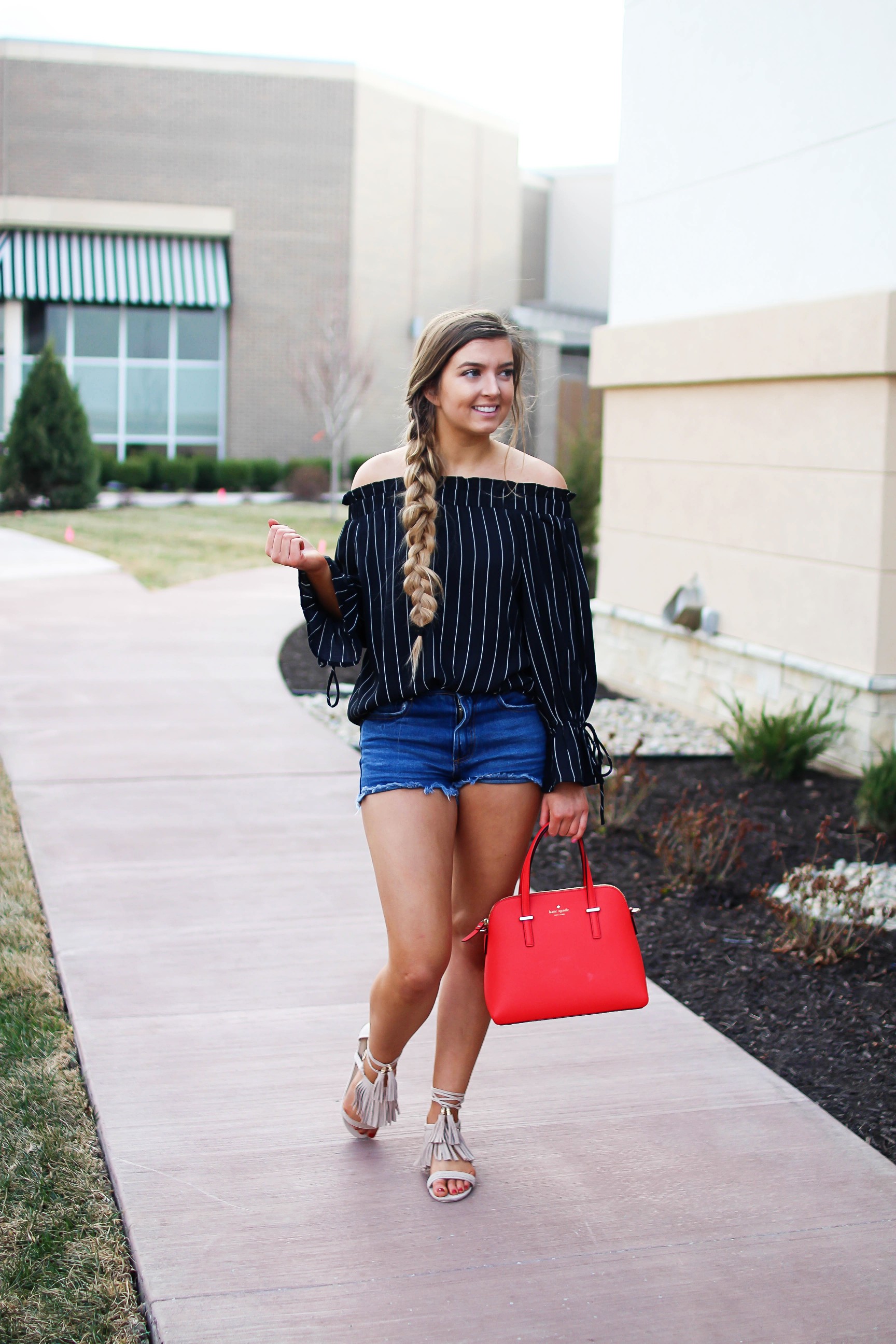 I don't know what to talk about first you guys! I think this top, these shoes, and this purse are my new favorite things I own. First off, I love this stripes on this top. The sleeves are also so cute and unique, I love how they cinch and you can tie them in little bows! I always justify buying black/white tops because they match so many things. This is something you can wear casually when you are just out and about or wear it dressed up to dinner with friends. Side note, this shirt doesn't seem to wrinkle very easily which is definitely a plus. I didn't have to steam or iron it!
Next, these shoes. Oh my gosh. I found these shoes on Forever 21 the other day and I think the tassels are so perfect! Plus who doesn't like a good deal ($28)?! I have been using a new tanning foam that I am loving so I was happy with how the light shoes looked against my tan! Lastly, I am not one to invest in "nicer" purses a lot, but lately I have been more into them! This red Kate Spade bag adds the perfect pop of color to every outfit and will look good every season!
In other news, I am writing post this the night before it is goes up (like I do with most of my posts) and I am feeling so grateful. I am currently at my parent's house, which is weird to call it that because it is also my house haha, but my parent's and I had a long talk about my plans for the upcoming year and I am so lucky to have the most supportive parents in the world! I still have a lot of details to work out, but I am planning on doing an update post soon to let you all know what is in store for 2017 and what direction my life is taking. I am so excited for some upcoming changes. This is definitely going to be the year of making some big choices that better myself, but I can't wait for my blog (and you guys!) to grow a long with me!
xoxo,
Lauren Emily Lindmark
Copyright © 2017 dailydoseofcharm.com