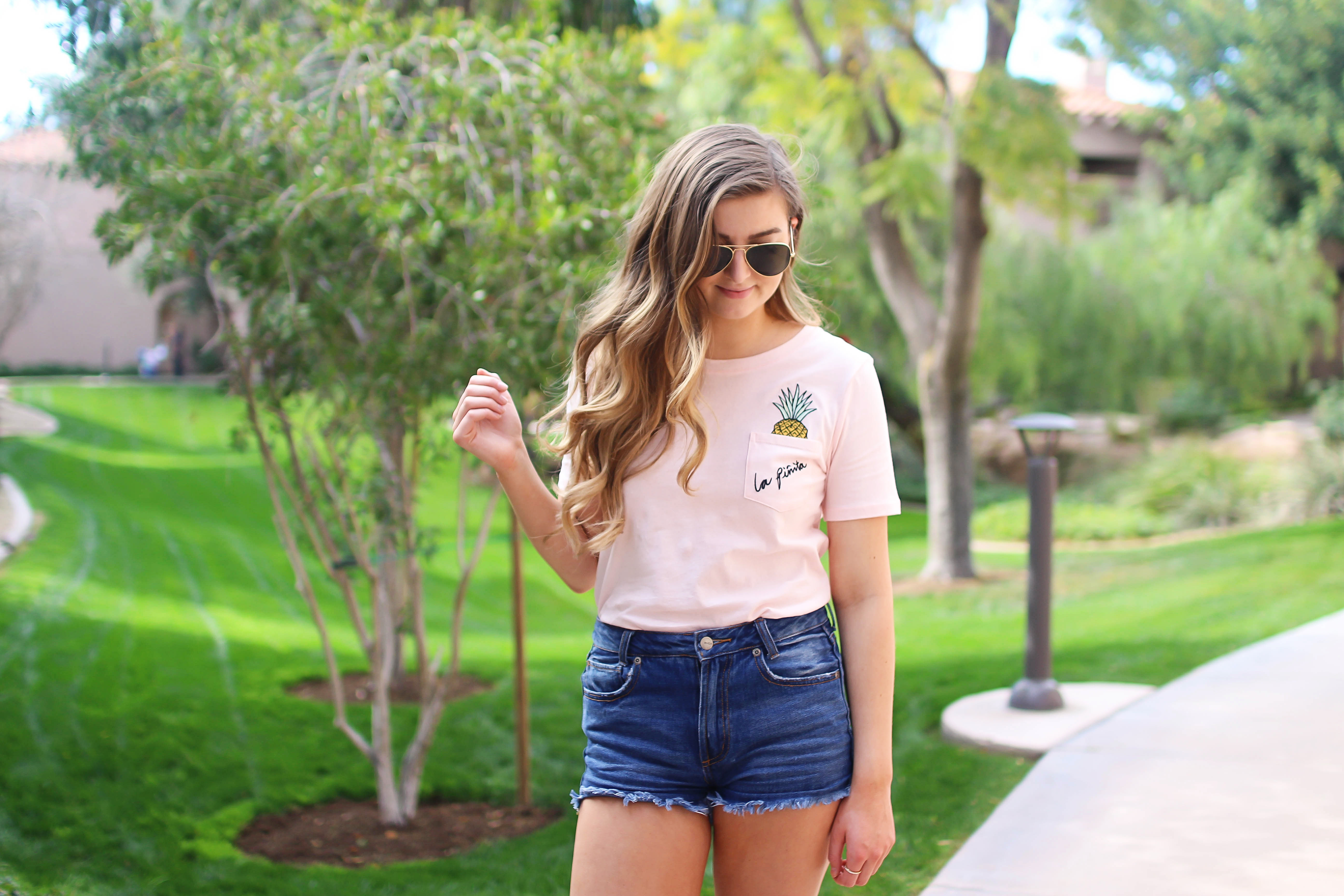 Pineapple Pinks | OOTD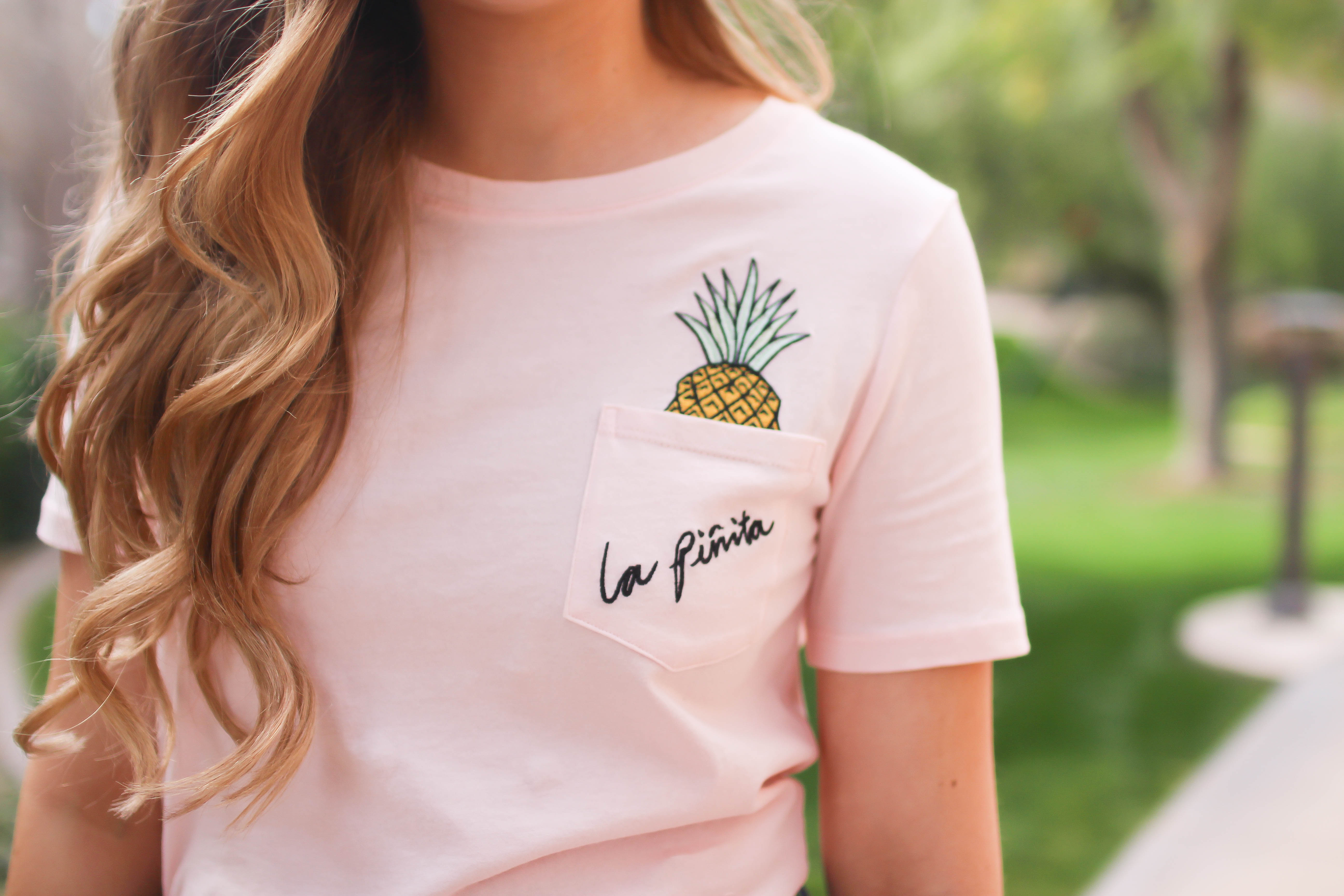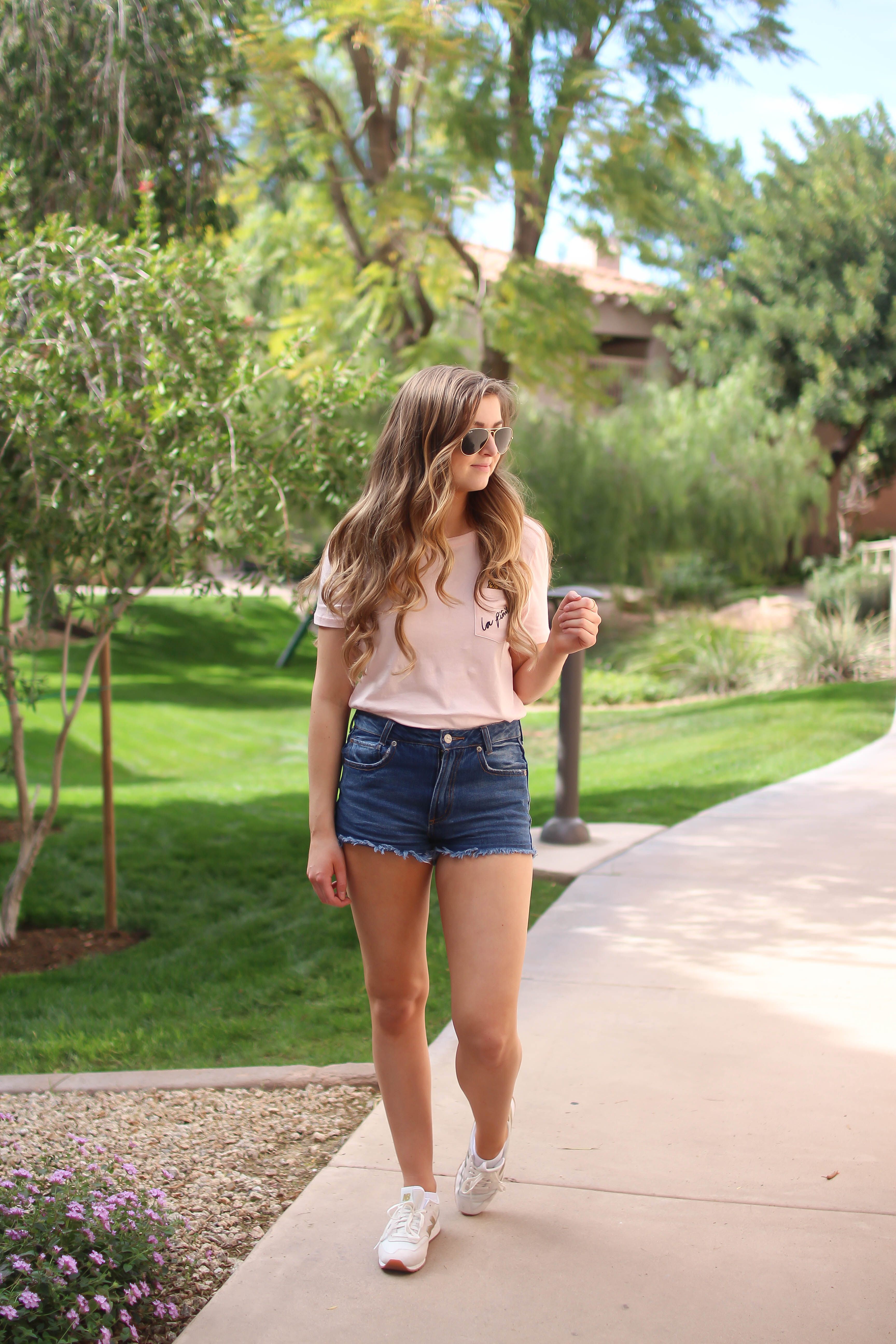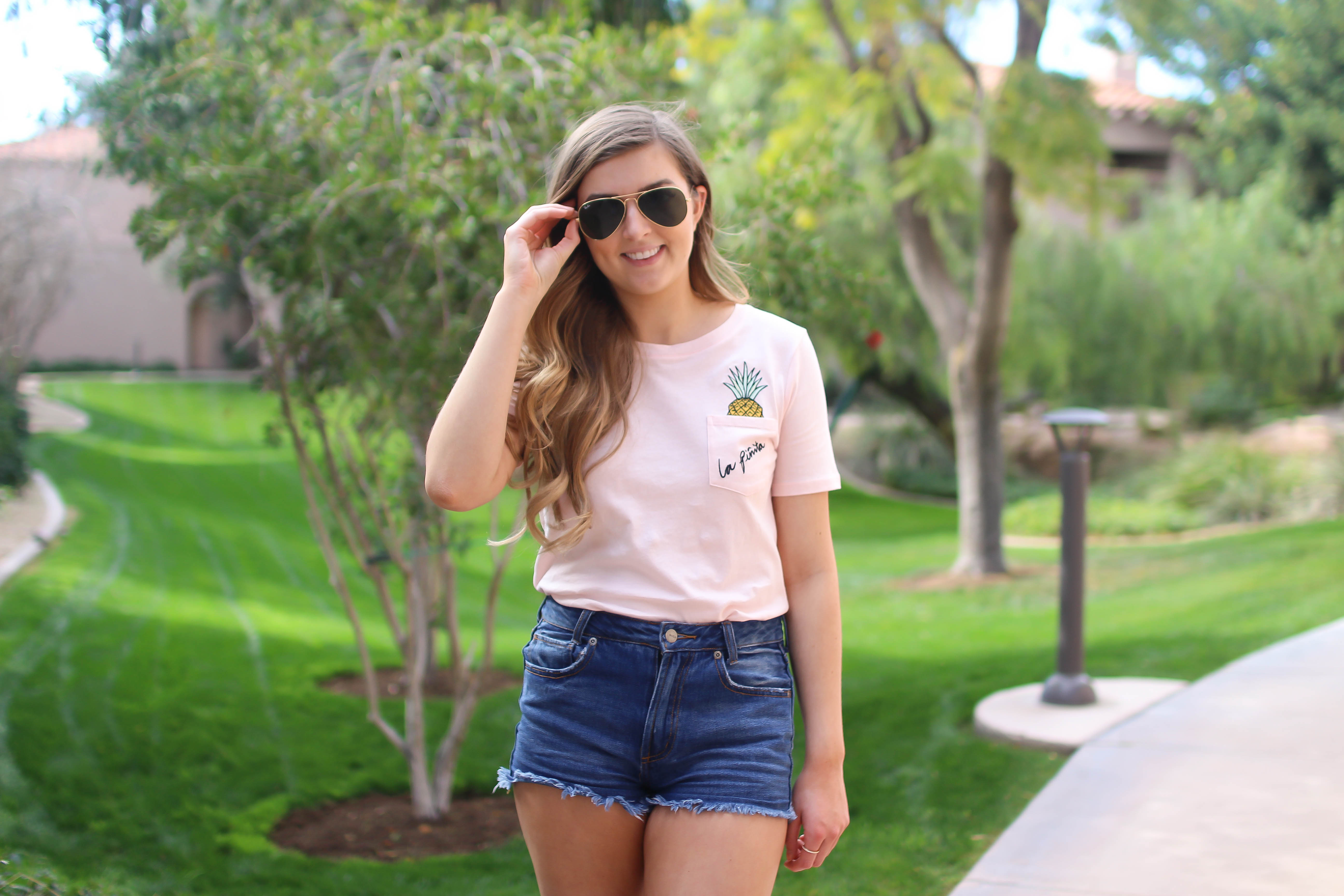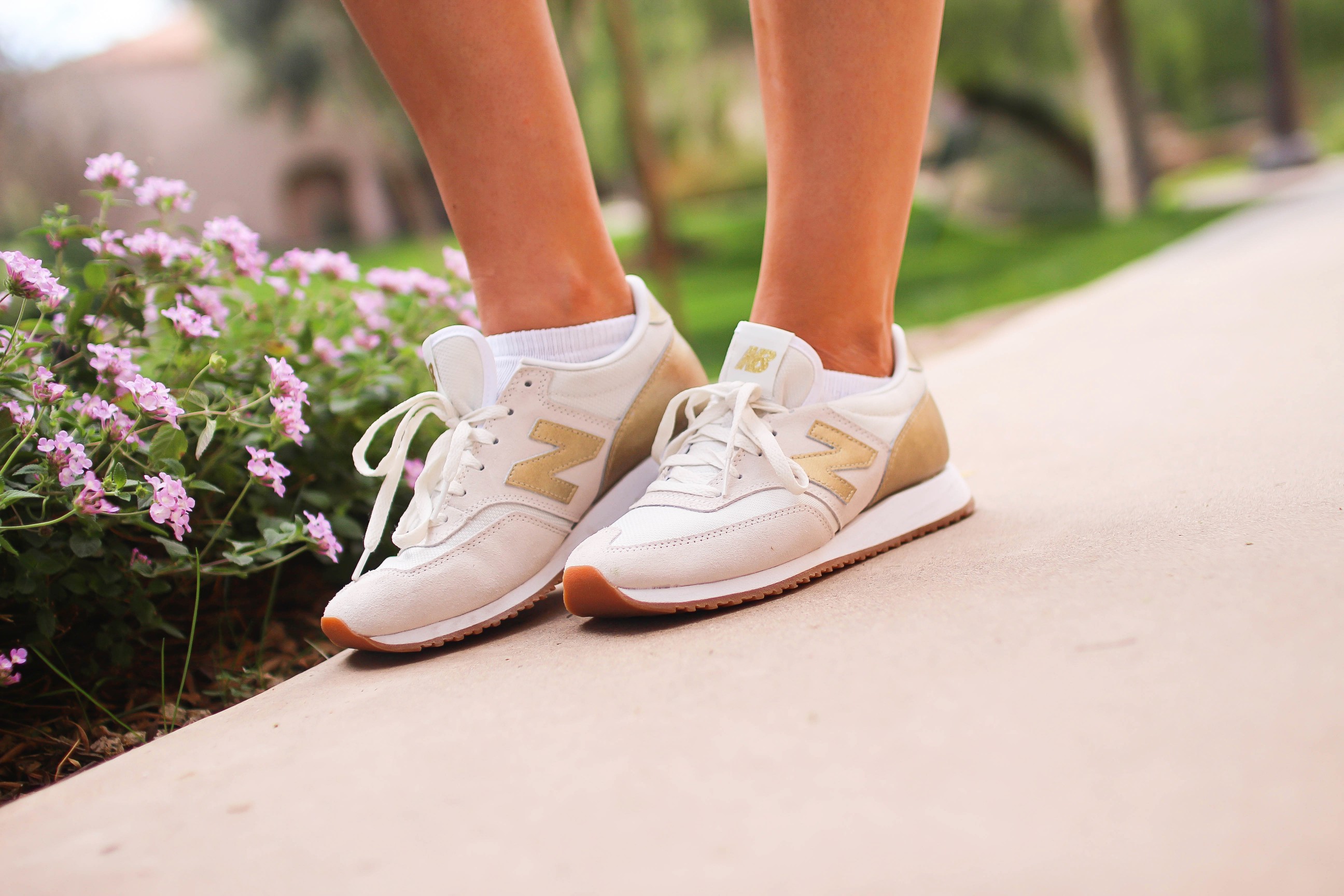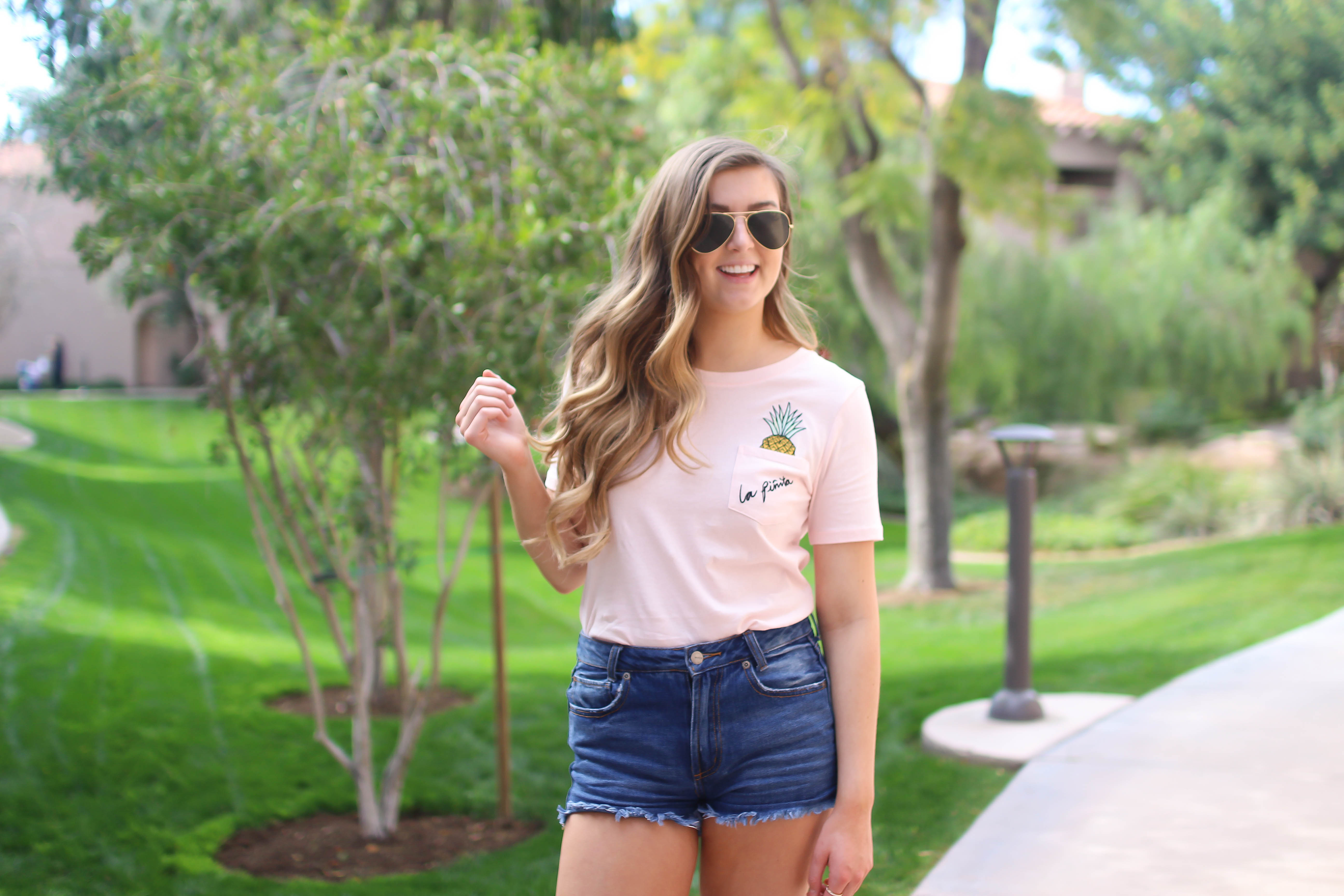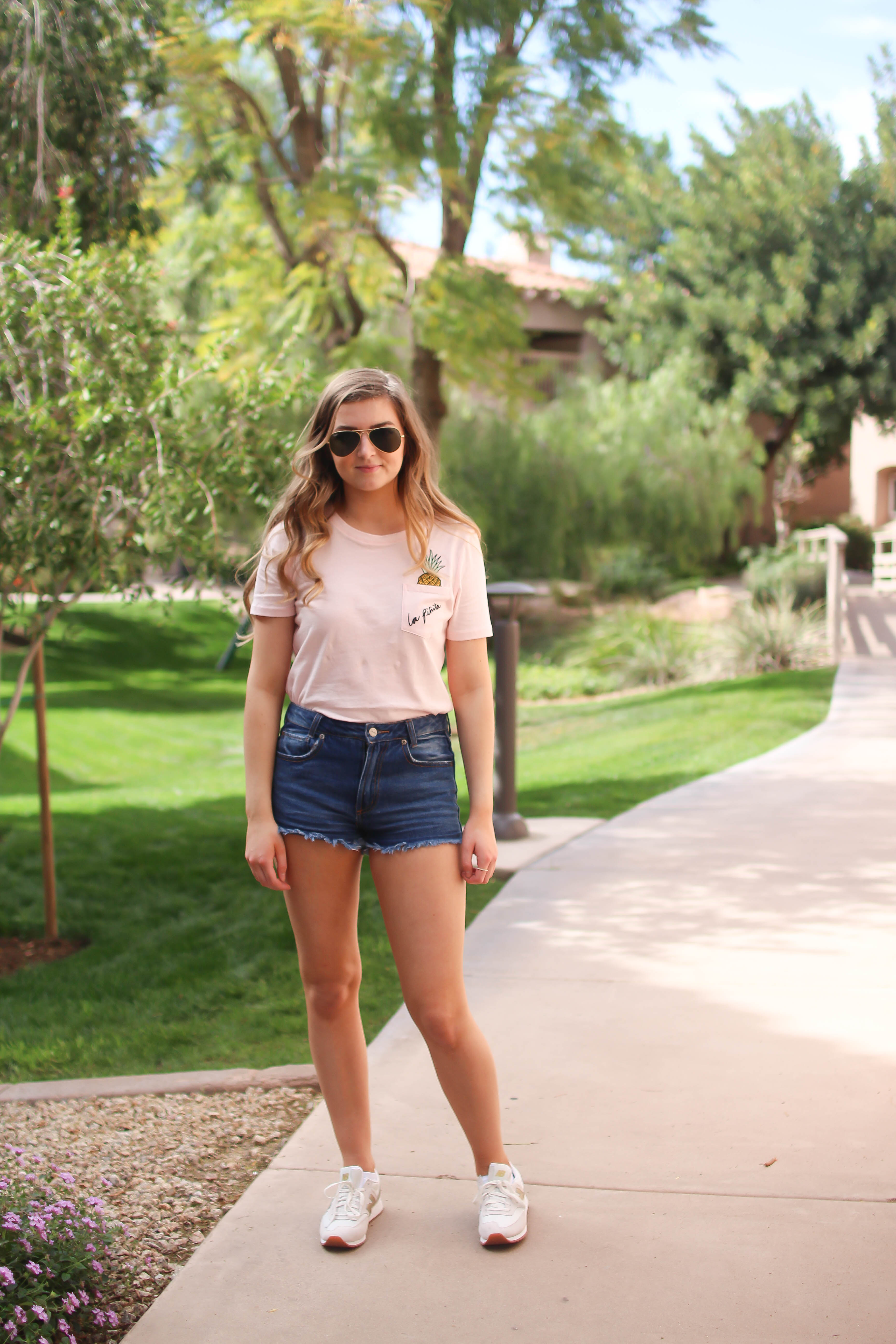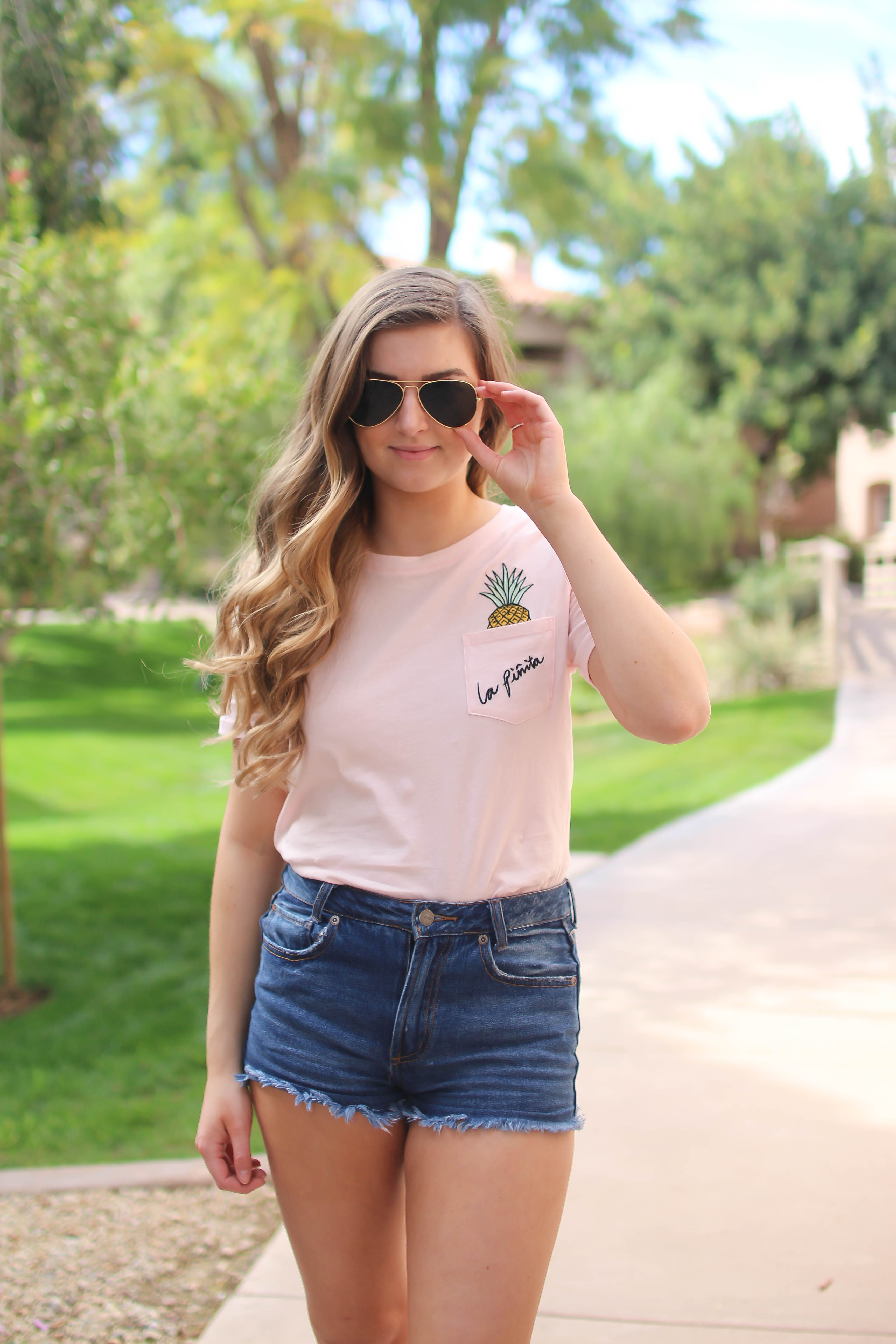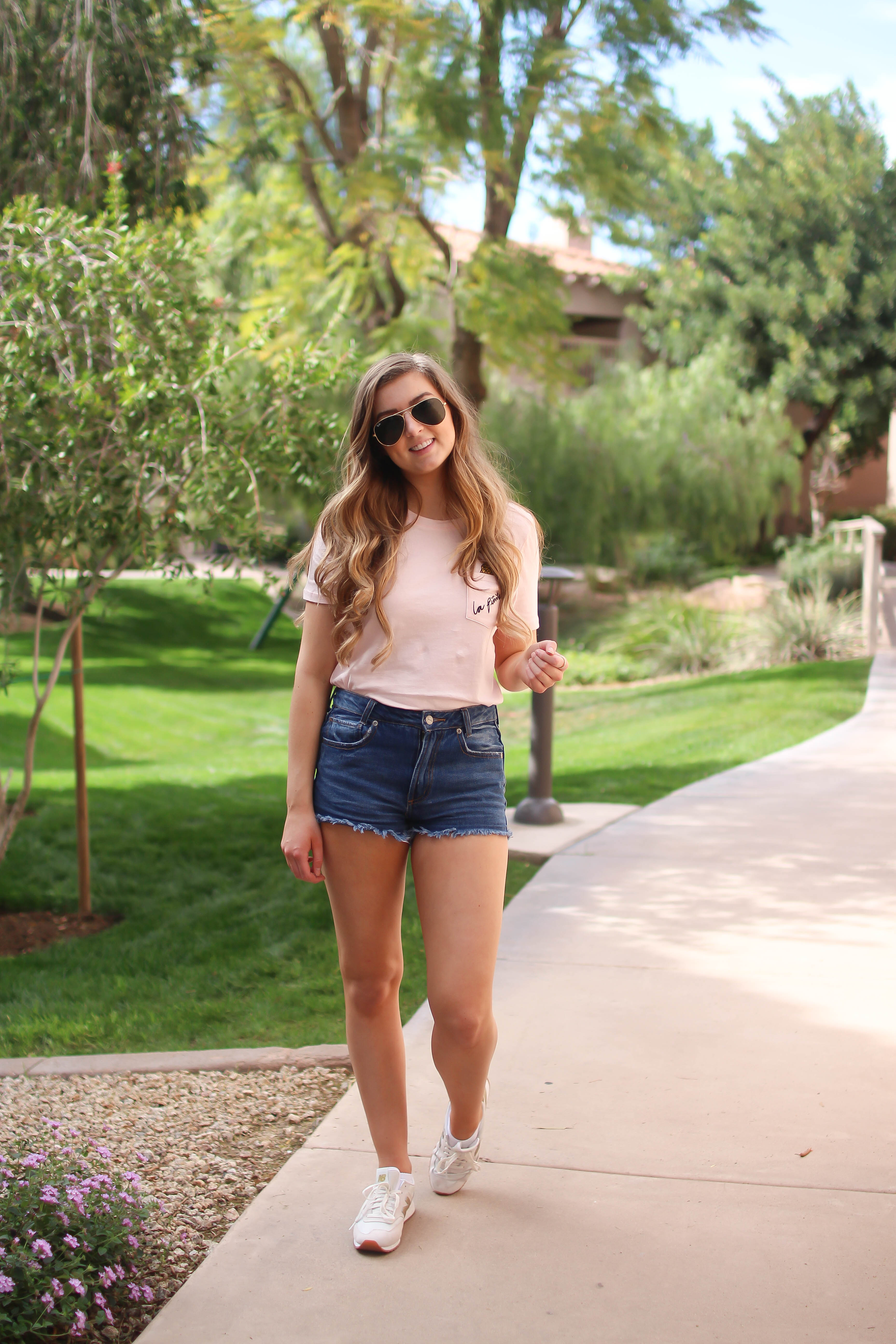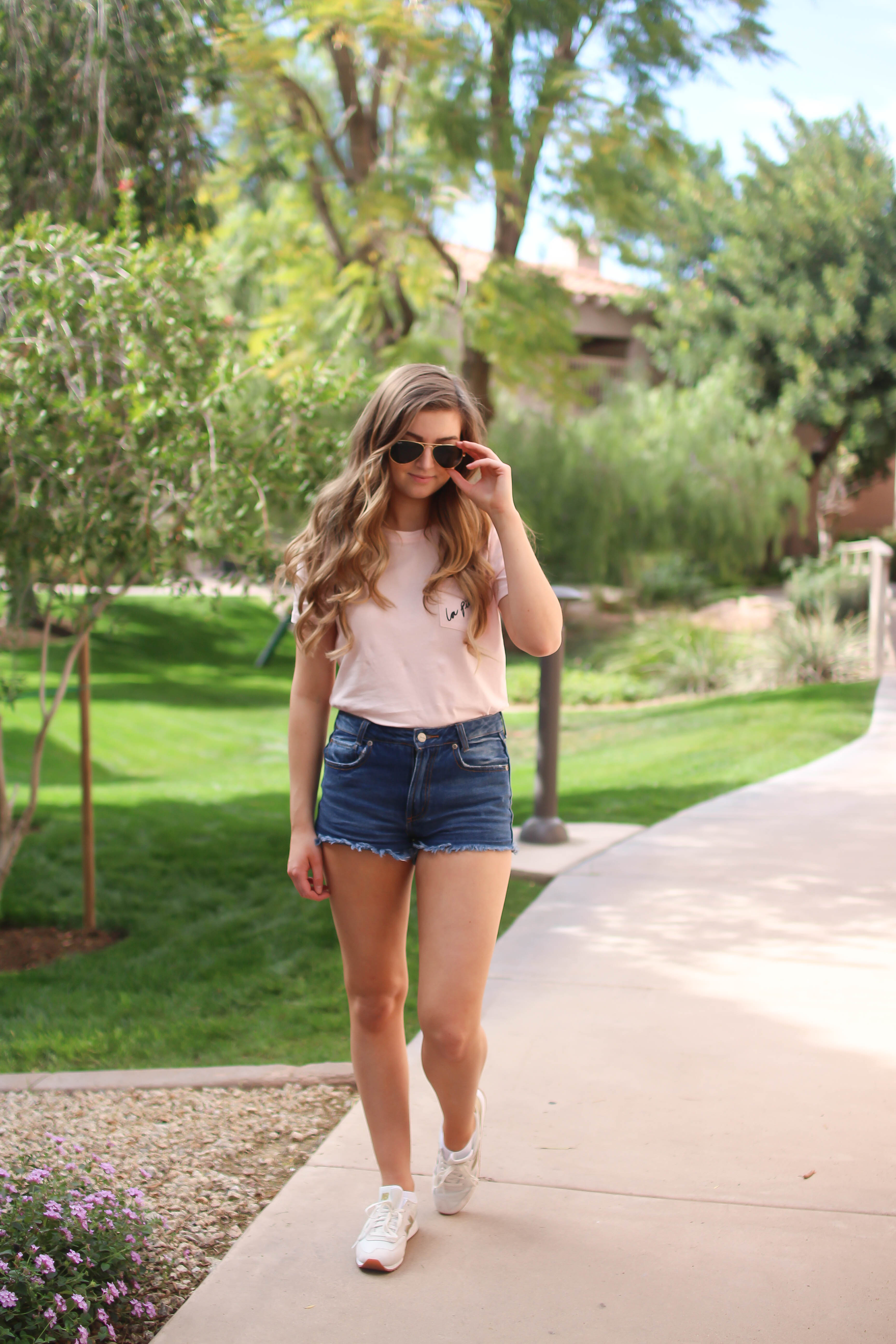 This is my last post shot in Arizona and that makes me so sad *queue tears* but I can't wait to travel again soon! That means next week we'll back back to Kansas City photos so say goodbye to all the tropical plants and green grass. It's actually been so warm since I got back from AZ so I'm at least happy about that!
I love throwing on a tee and shorts, it's such a simple and comfy outfit! I found this tee on H&M the other day and I knew I needed it for Arizona! I love fruit, I could eat it 24/7, so of course I loved the pineapple detail above the pocket. Plus the top is only $18! I paired it with my favorite sneakers that I featured in this blogpost the other day. These sneakers are becoming my most worn shoes because they are SO stinking cute!
I love how trendy sneakers are right now. Before the beginning of each season I like to do some research on upcoming trends so I can stay in the loop for what's coming. I shared an article a few weeks ago in a post talking about spring trends for 2017 so I'll share it again HERE so you can stay in the loop too! Also make sure to check out Greek U while you're at it because this post was written on their blog! They have so many cute greek gifts, clothing, and accessories!
I'm going to link some more cute tees below so you can get some more ideas for cute, casual outfits! Have an amazing weekend y'all!

xoxo,
Lauren Lindmark
*The article link in this post was sponsored by Greek U, however, all opinions are always my own.
Copyright © 2017 dailydoseofcharm.com