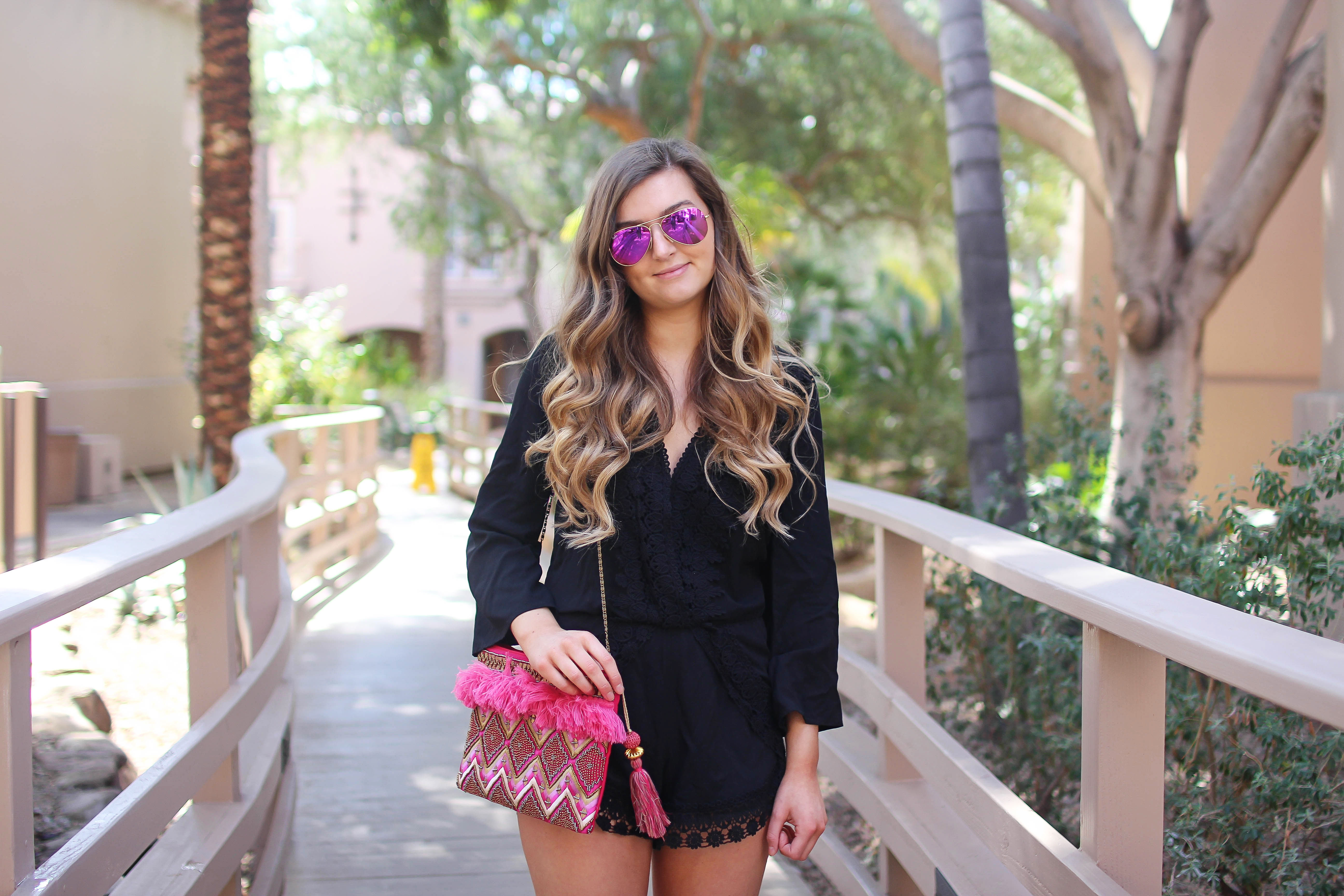 Romper Cover Up & Pops of Pink | Resort Wear OOTD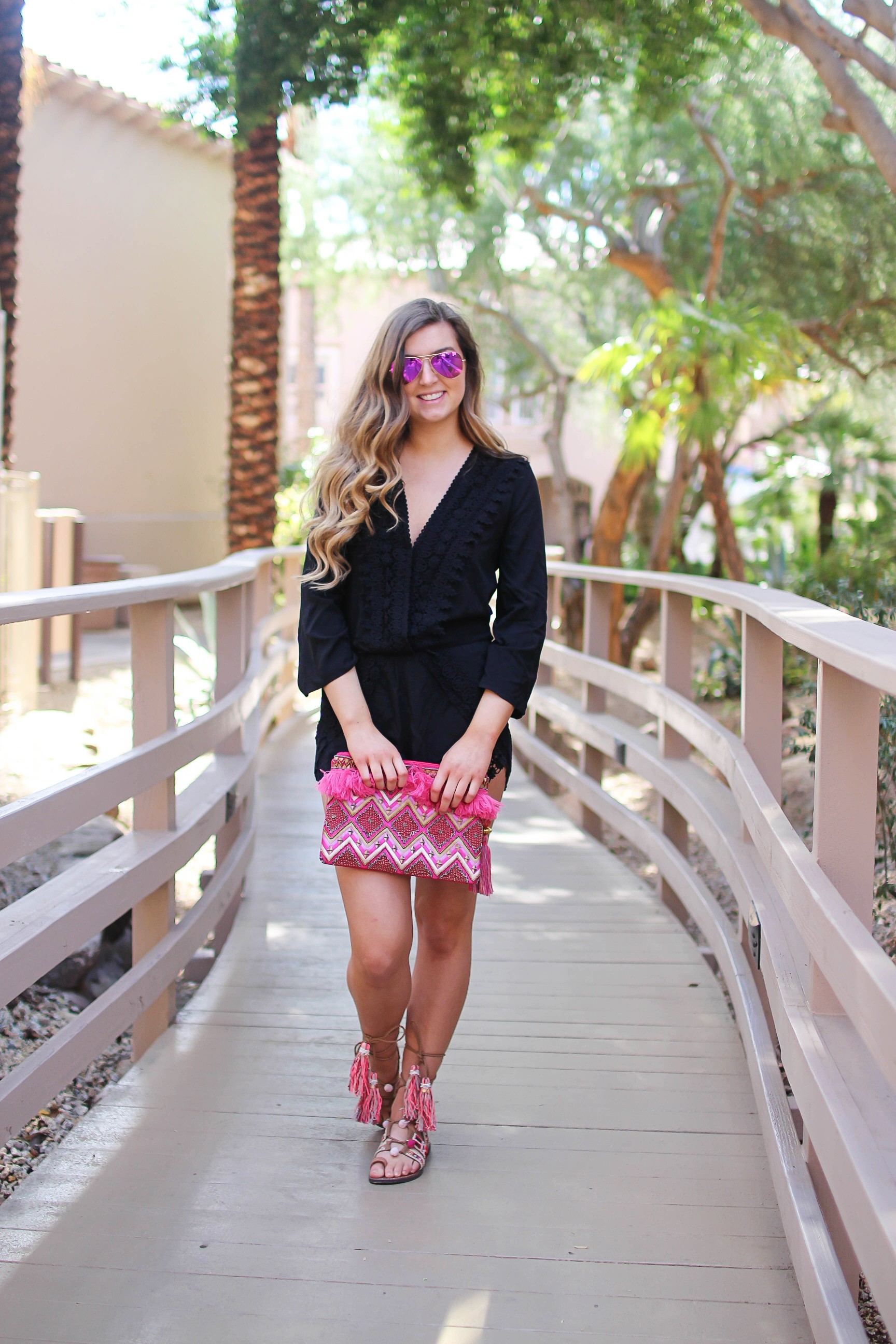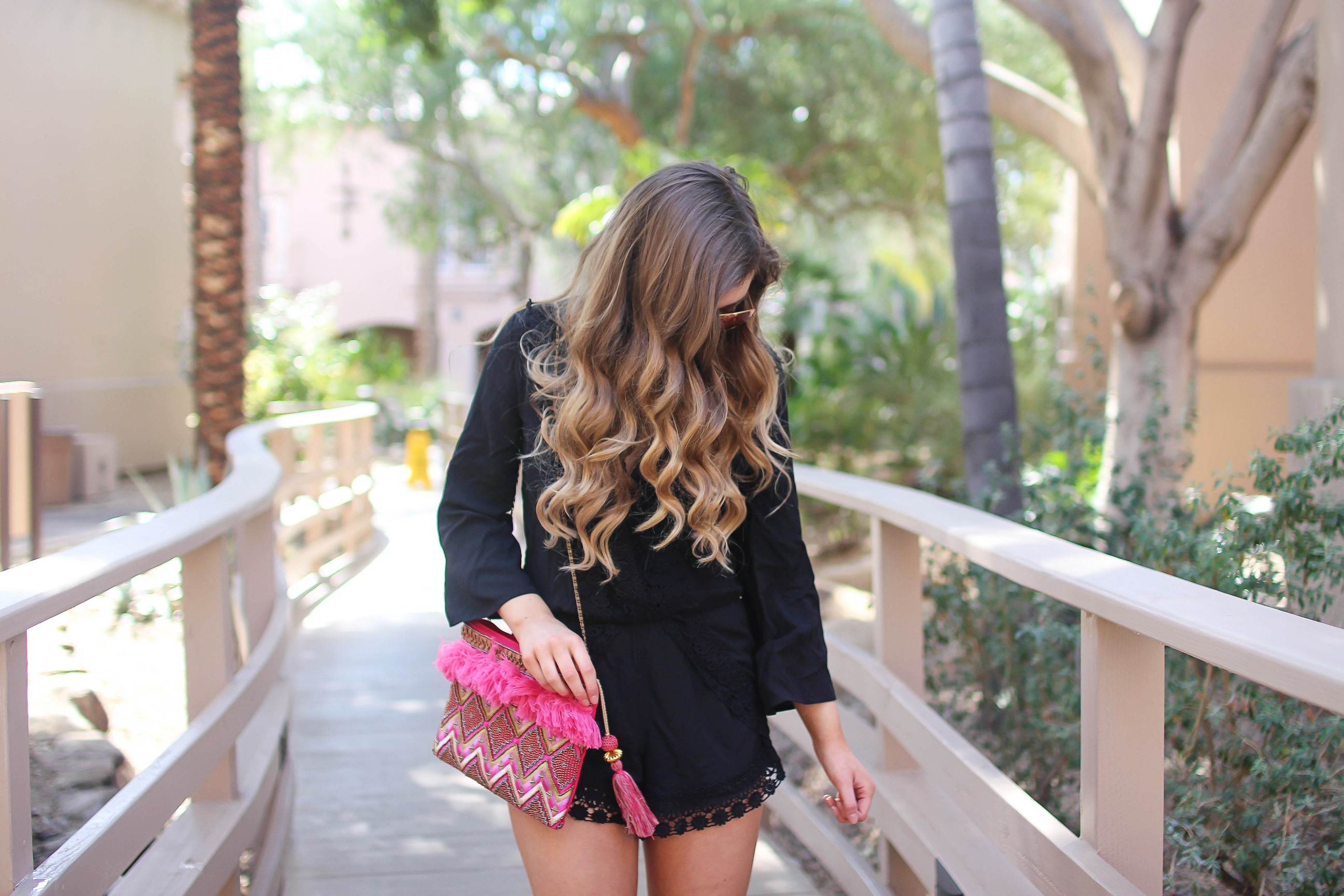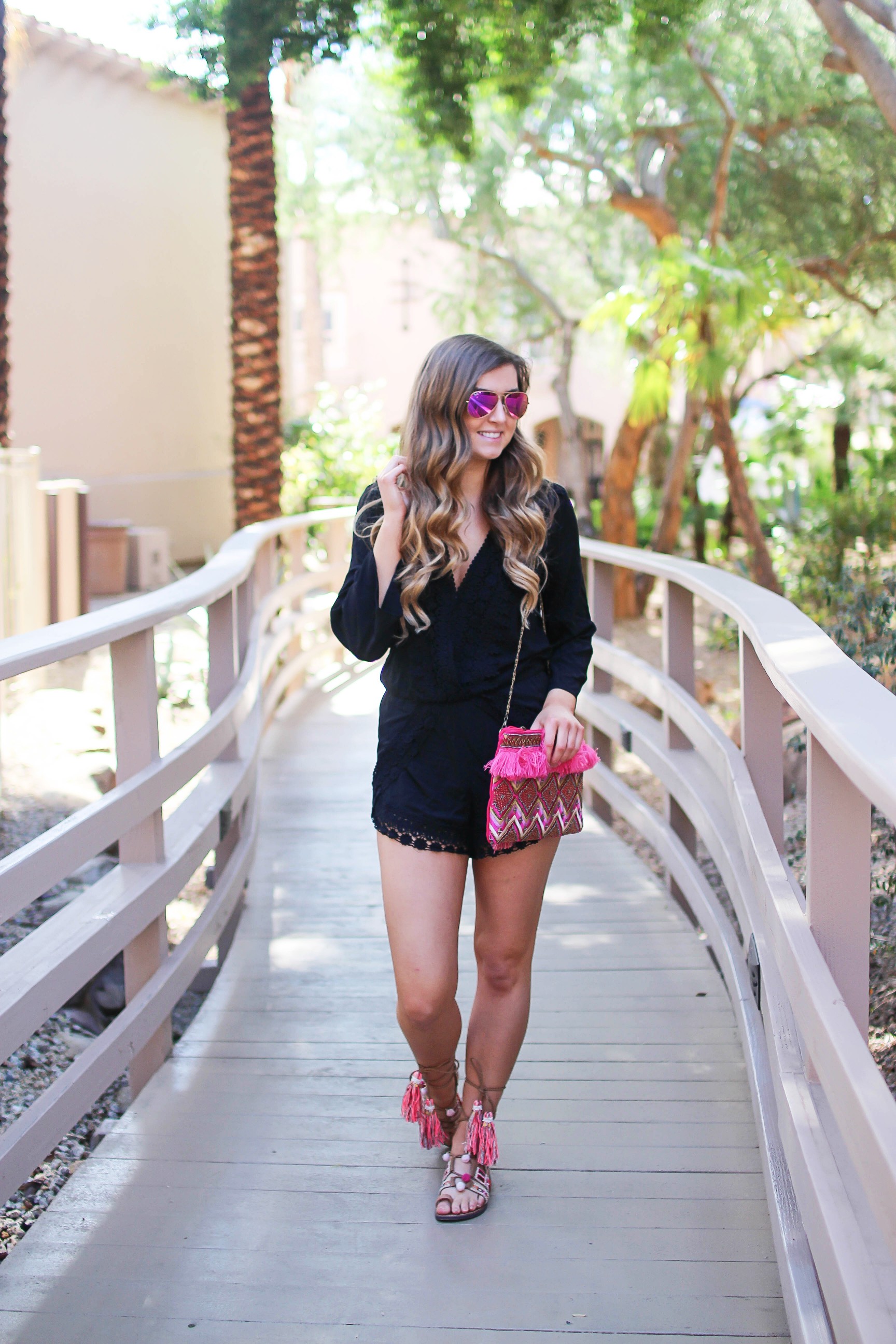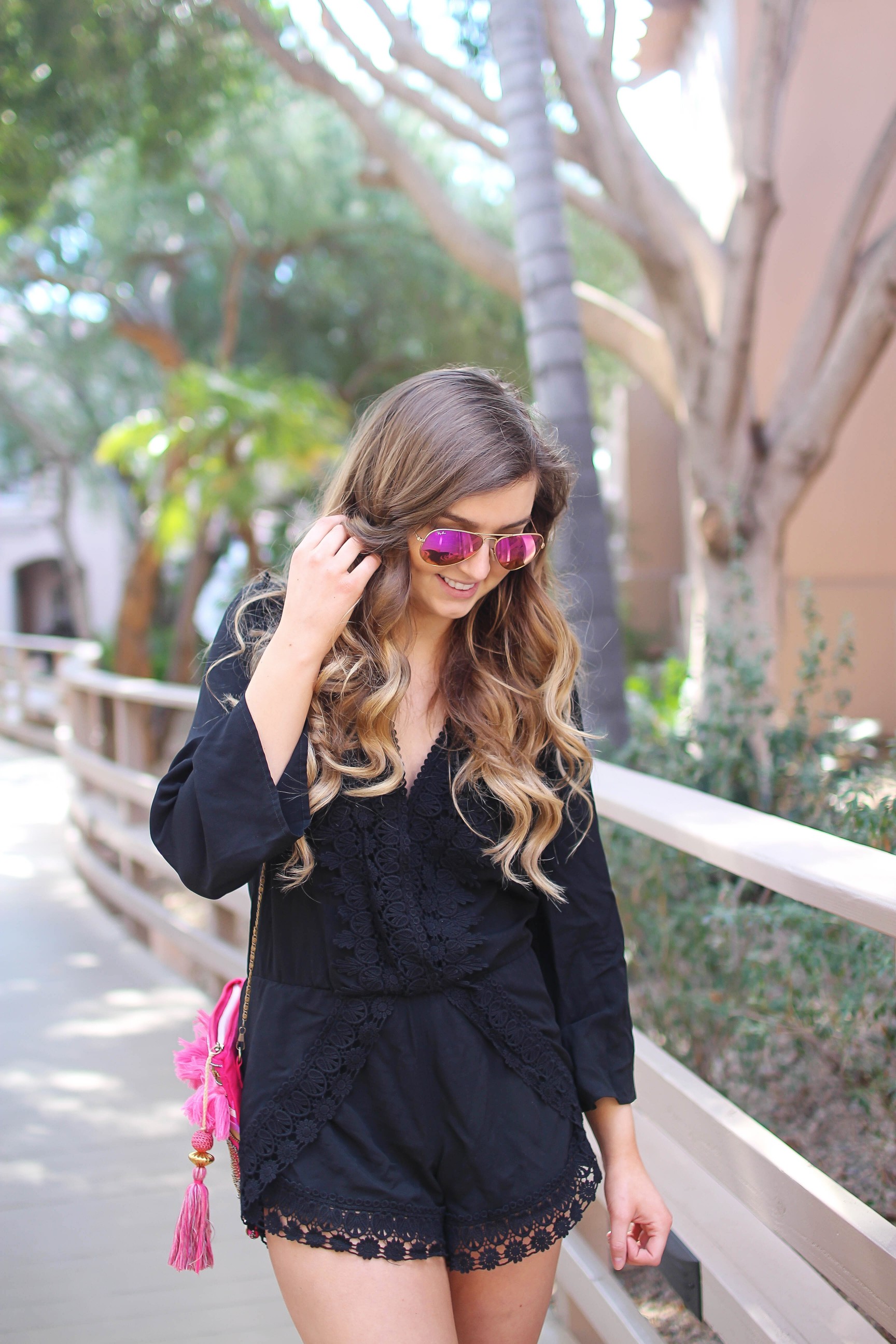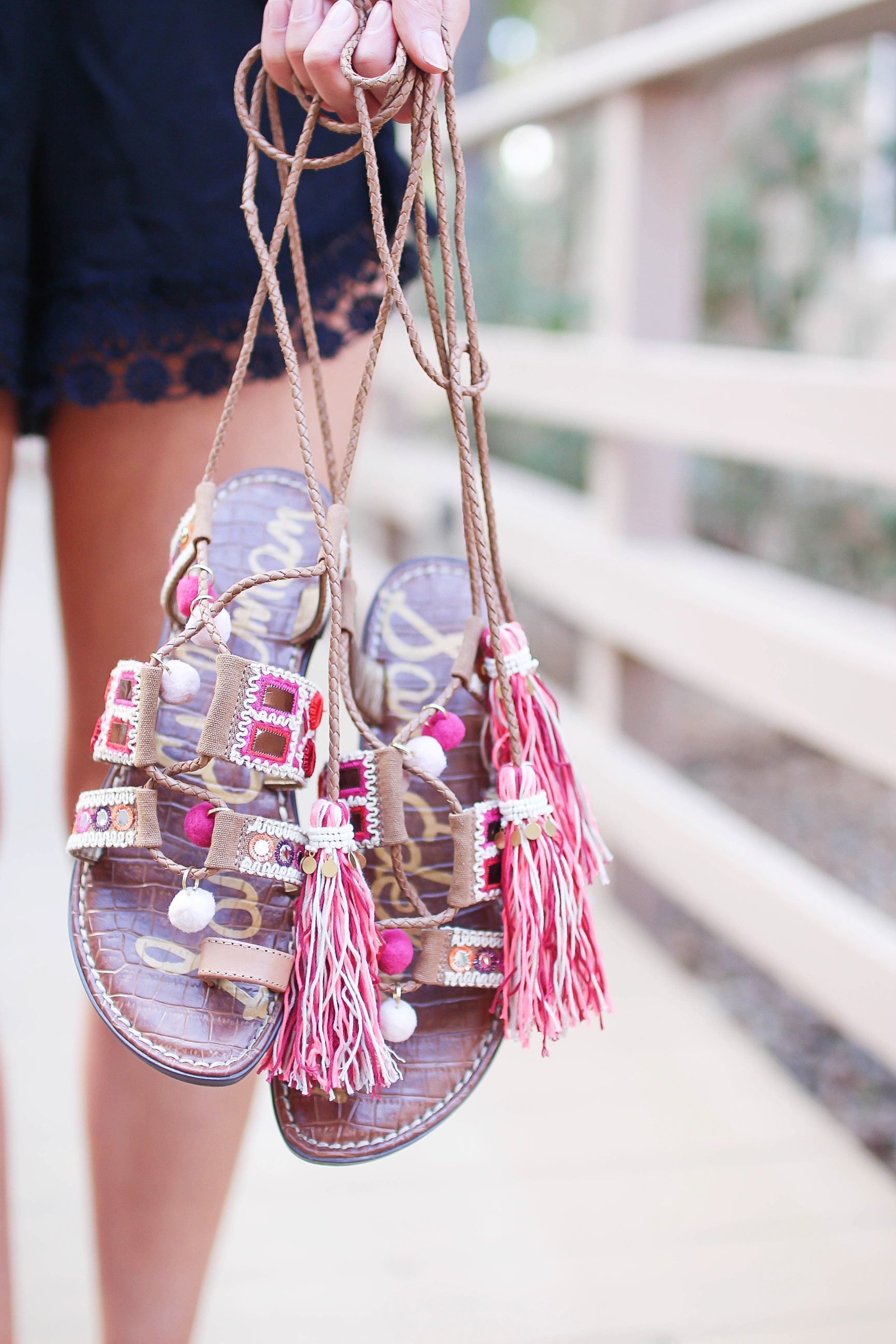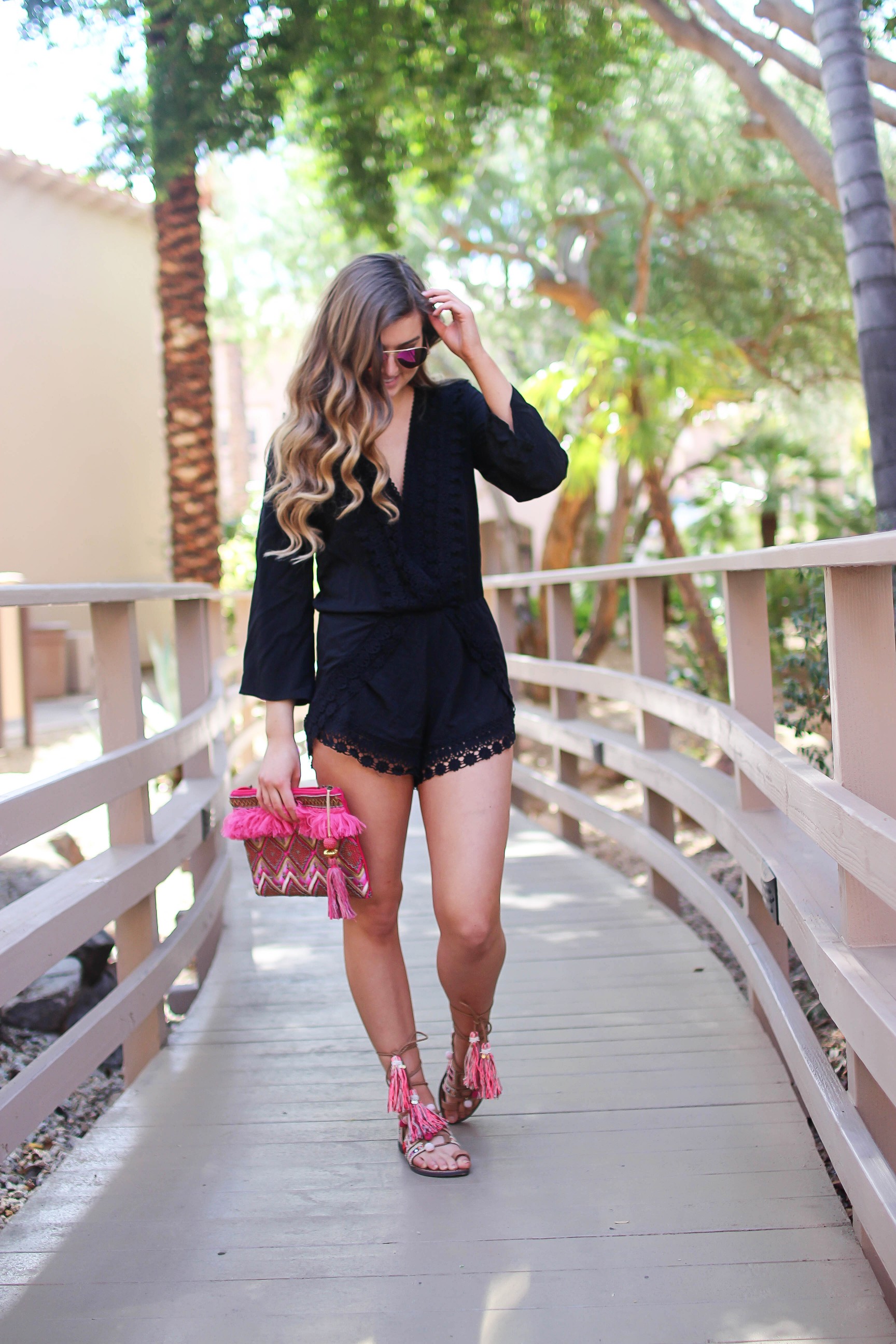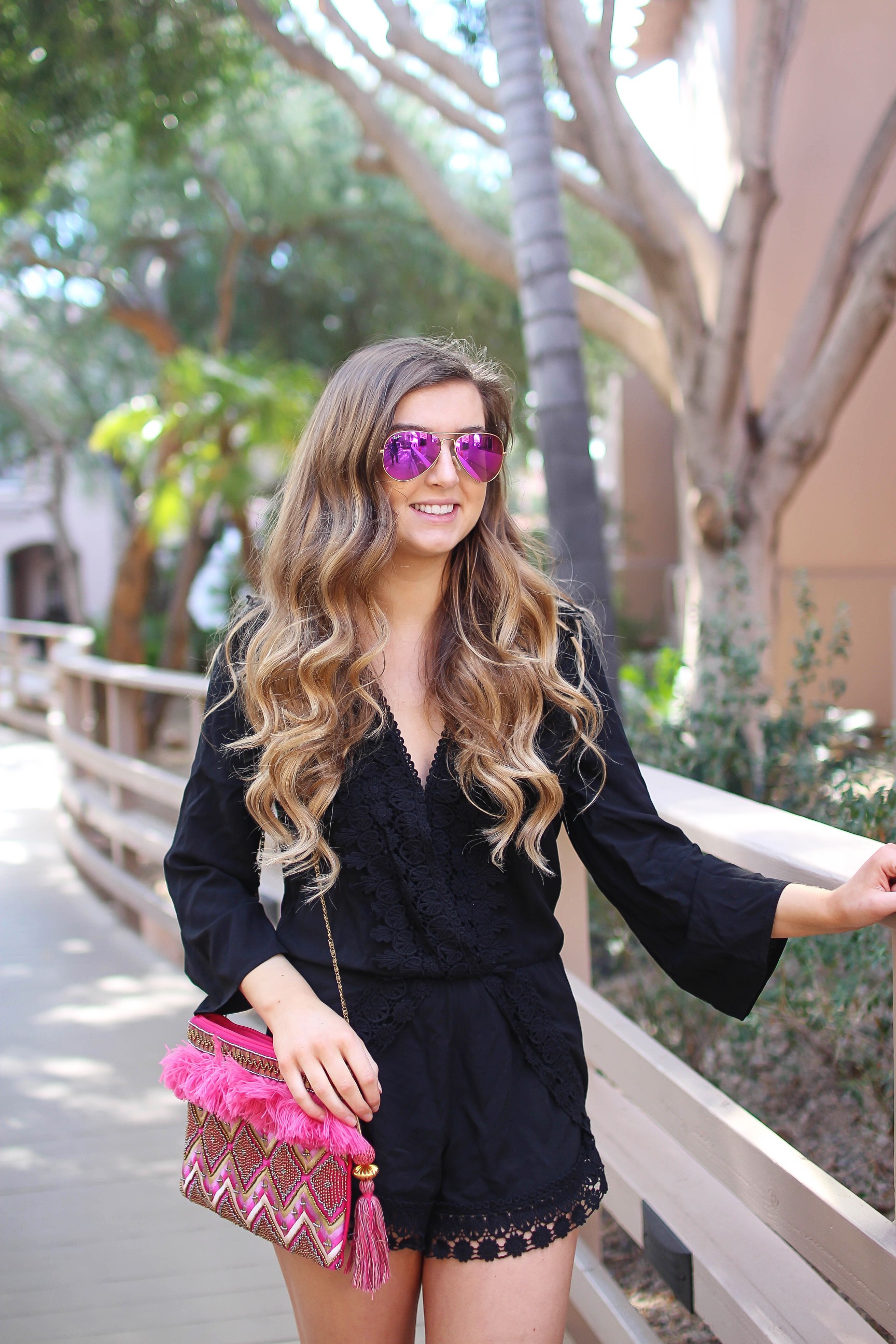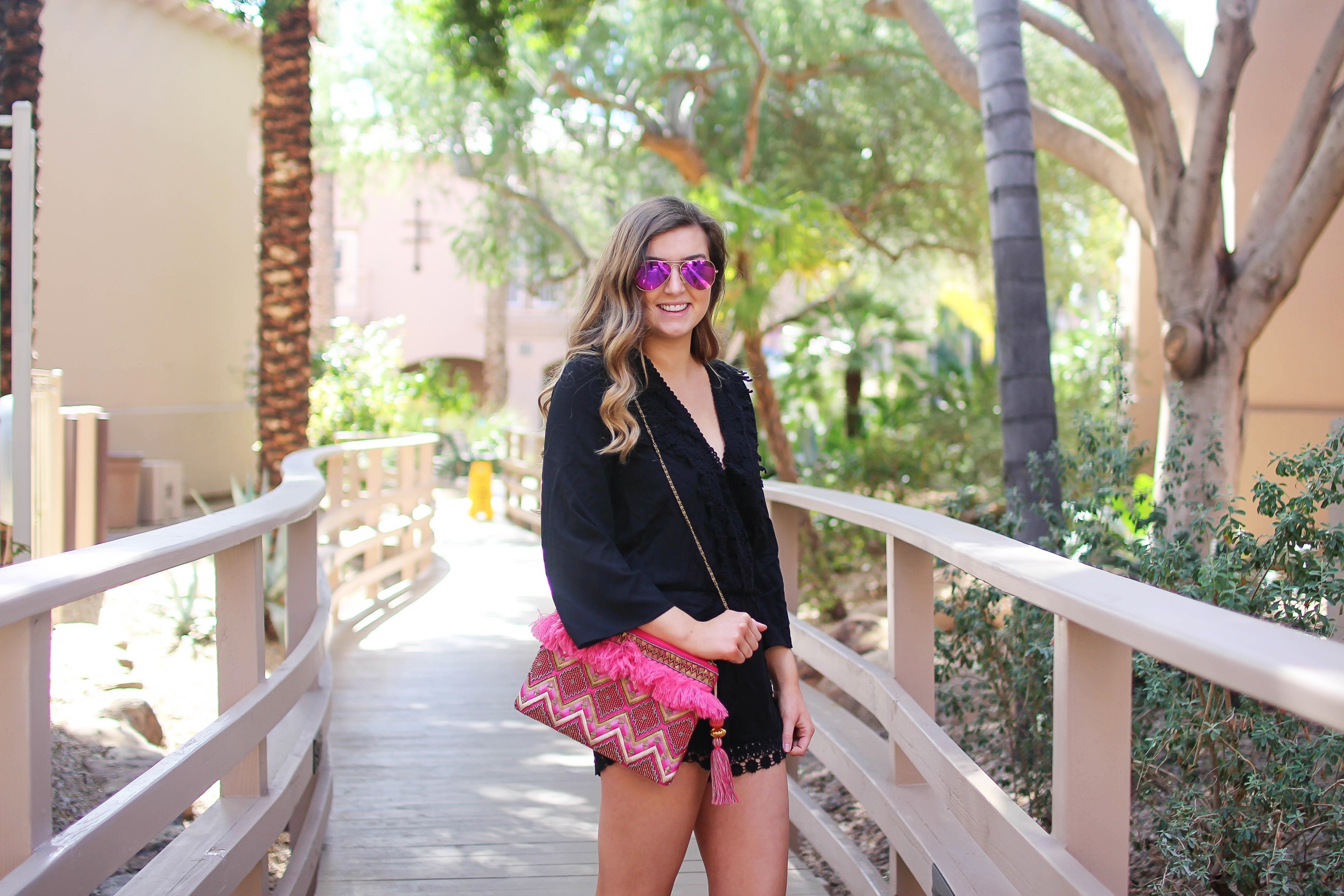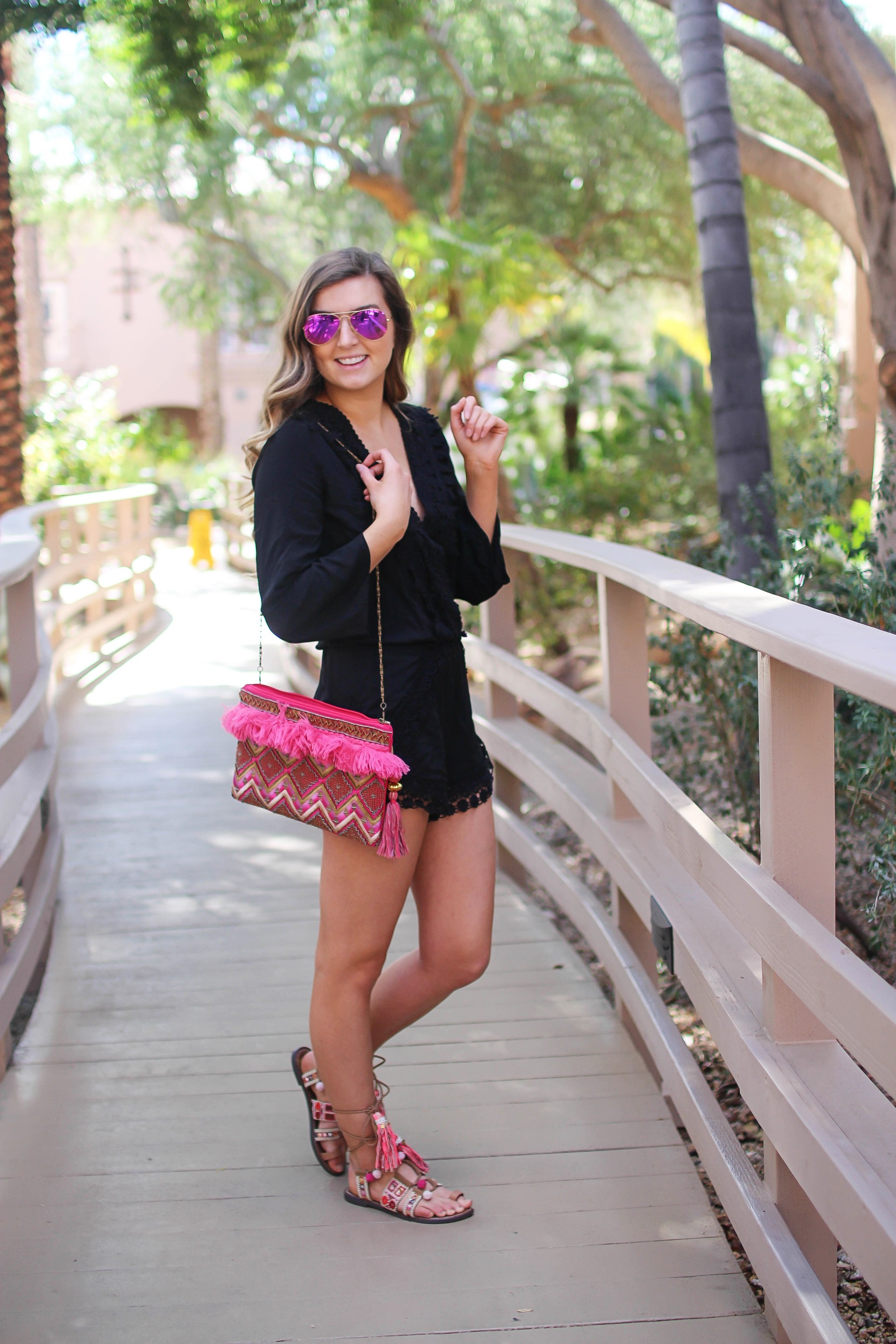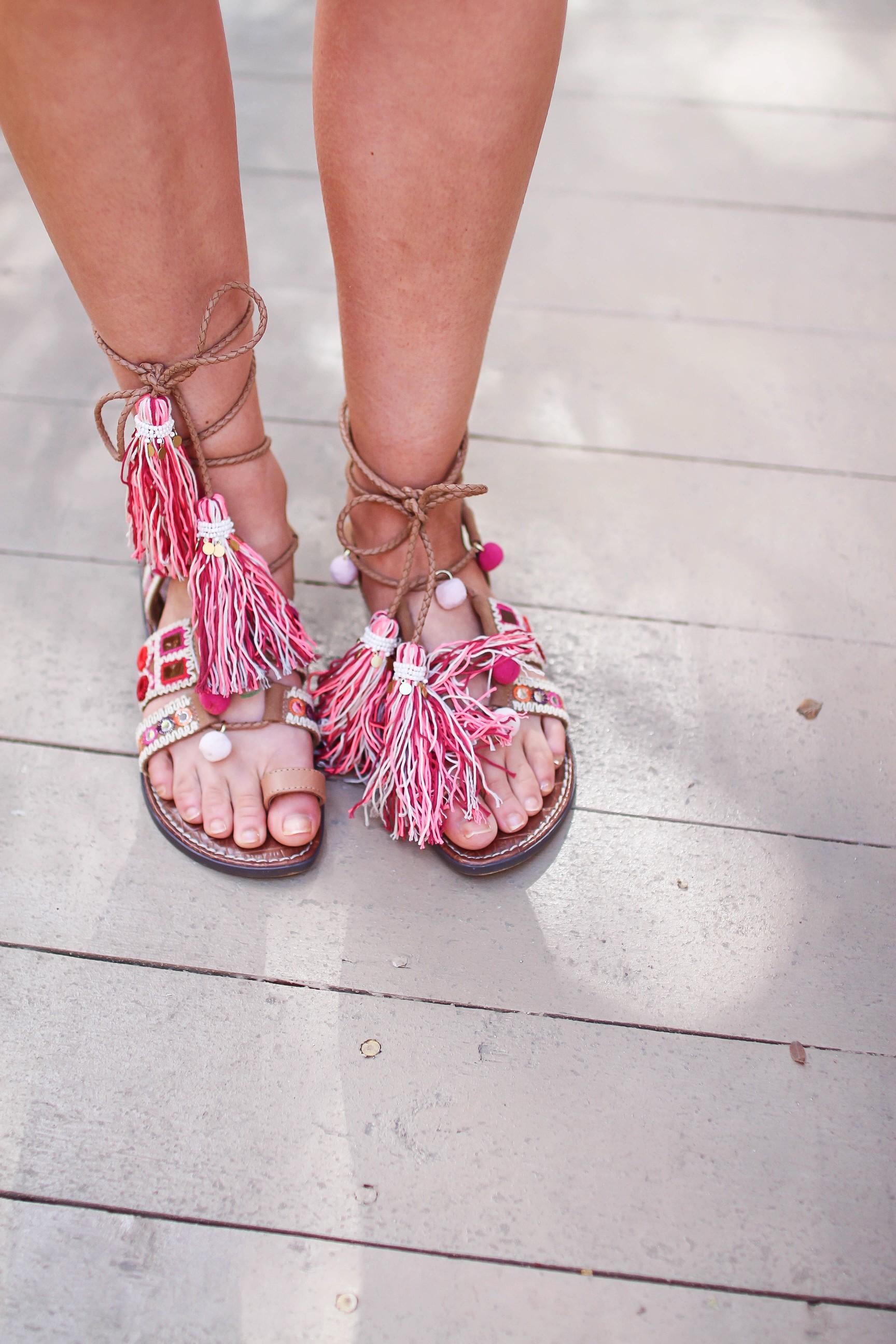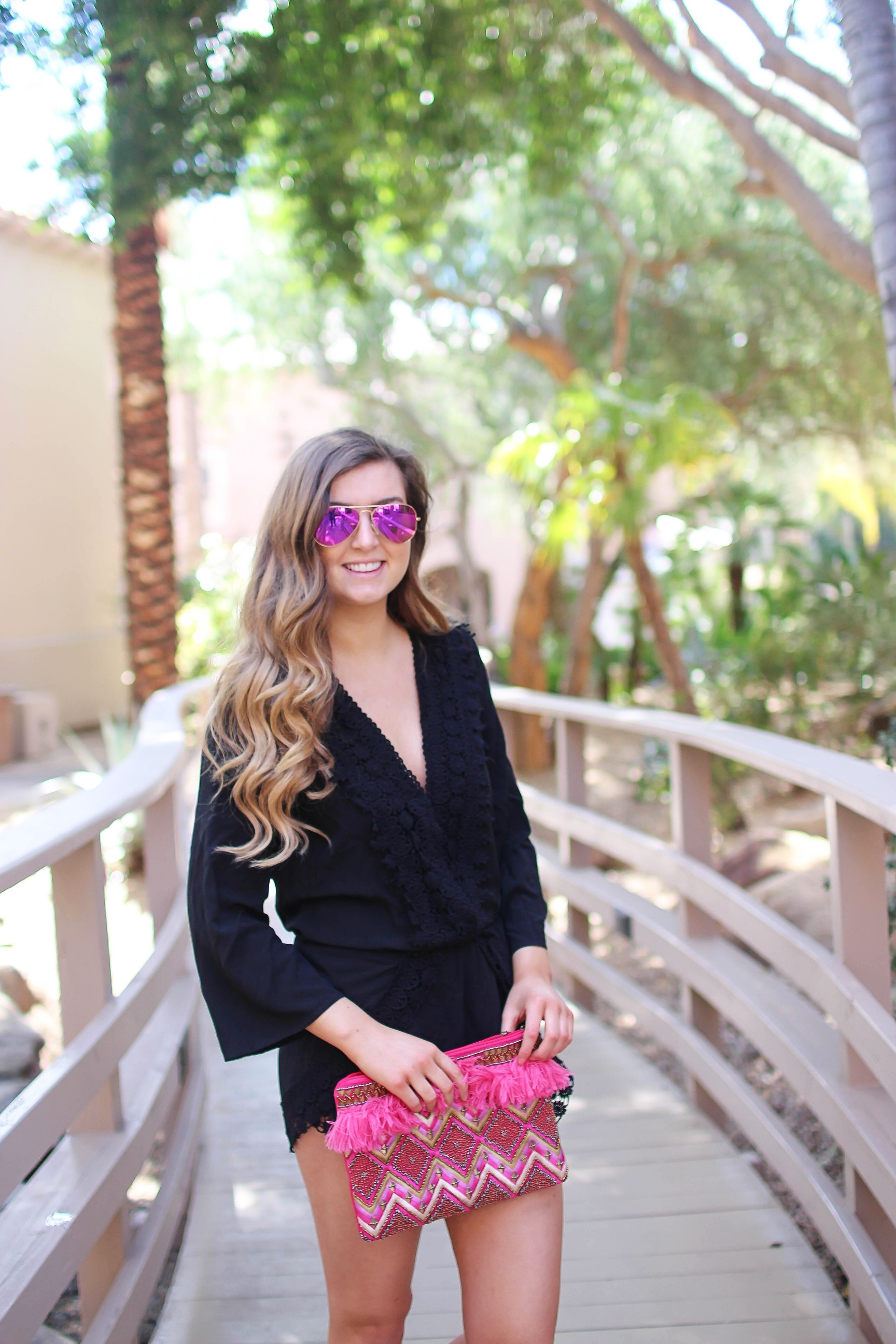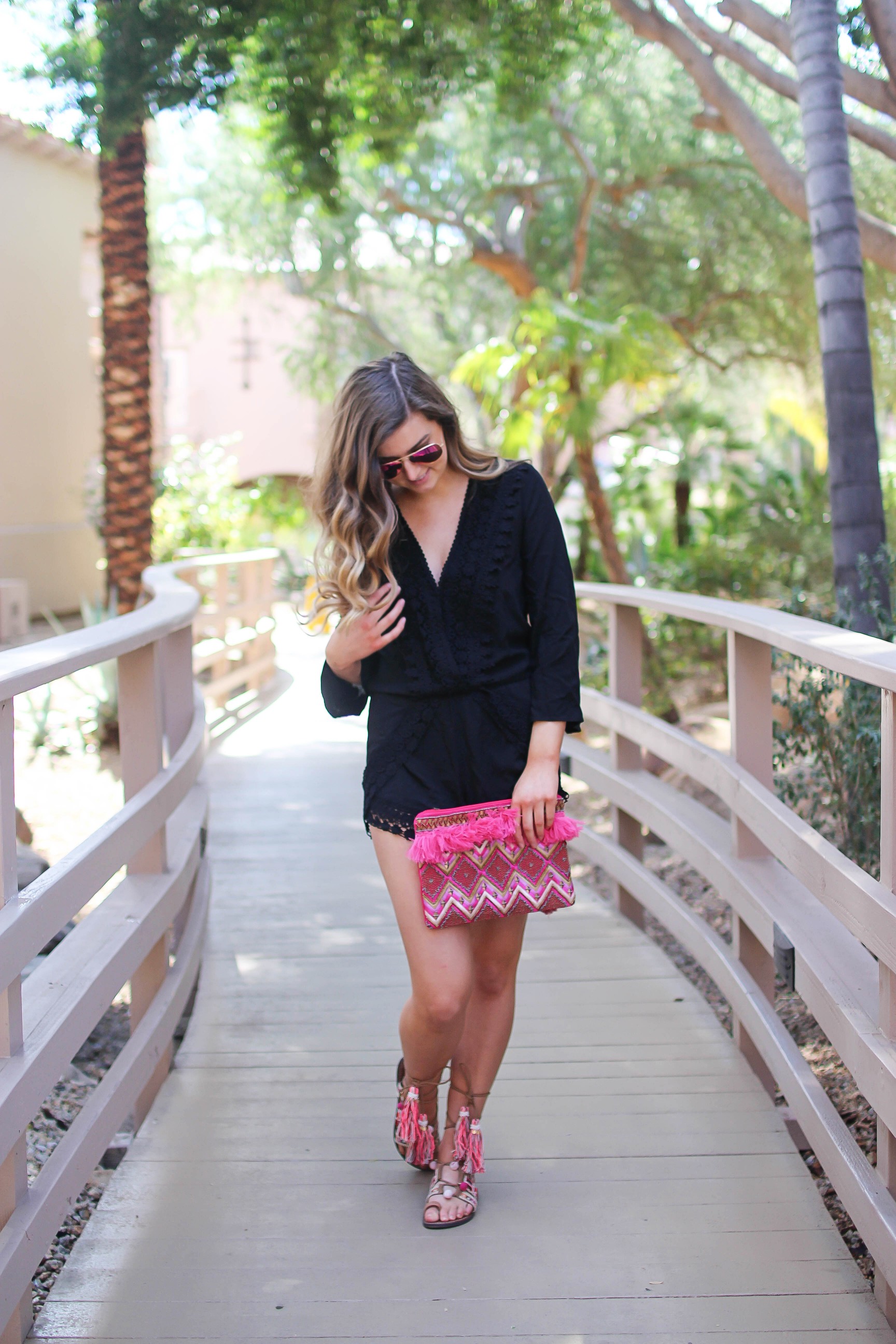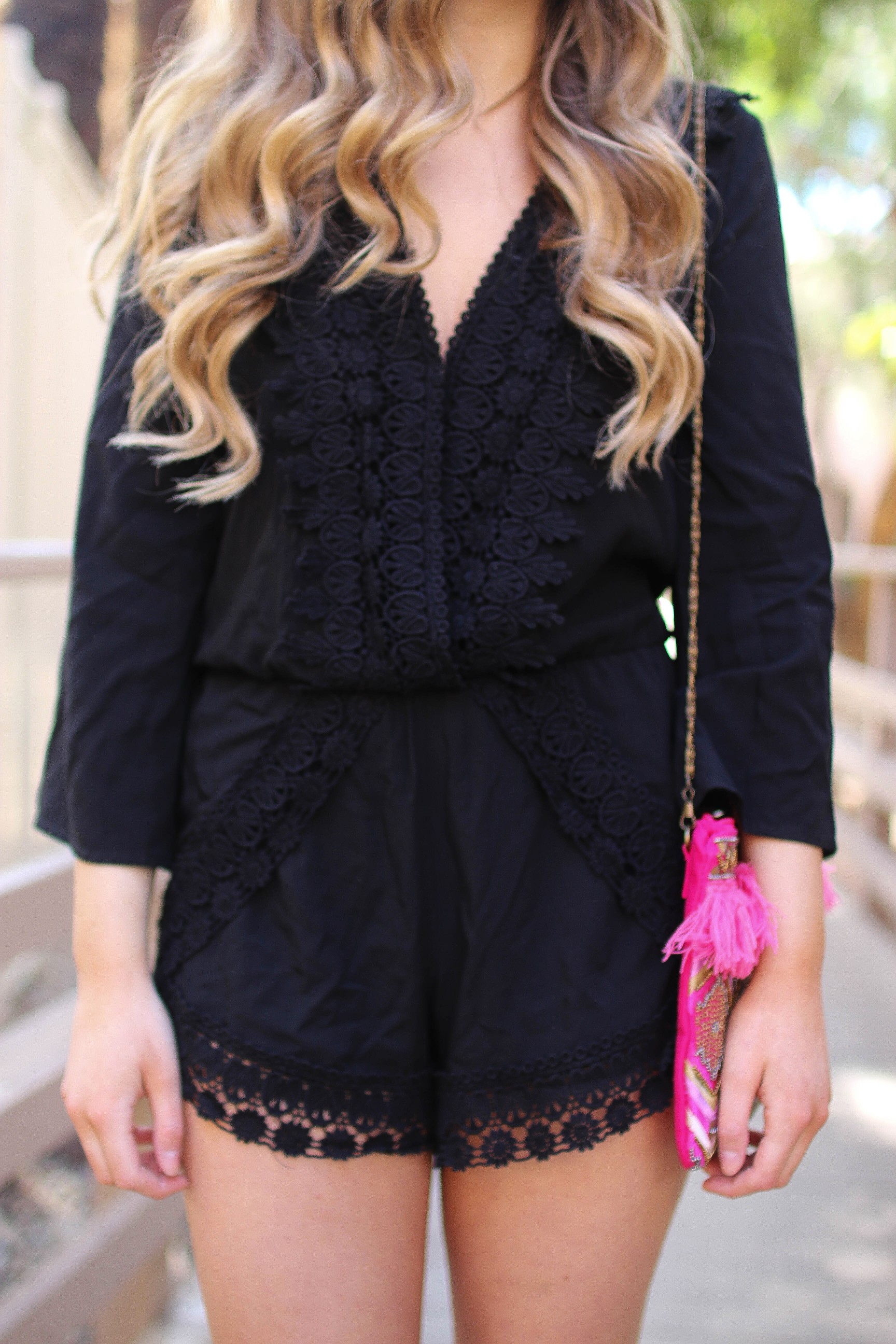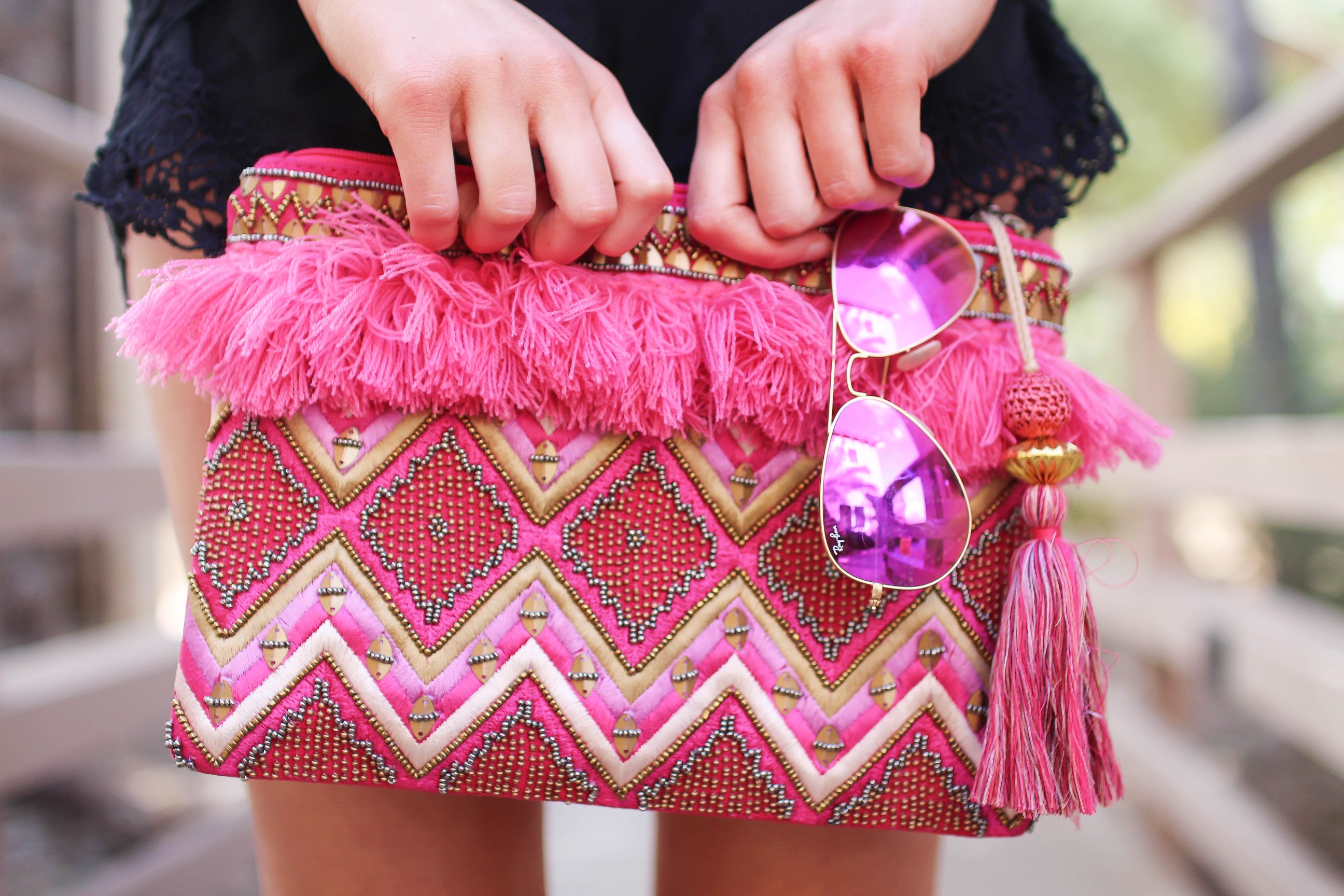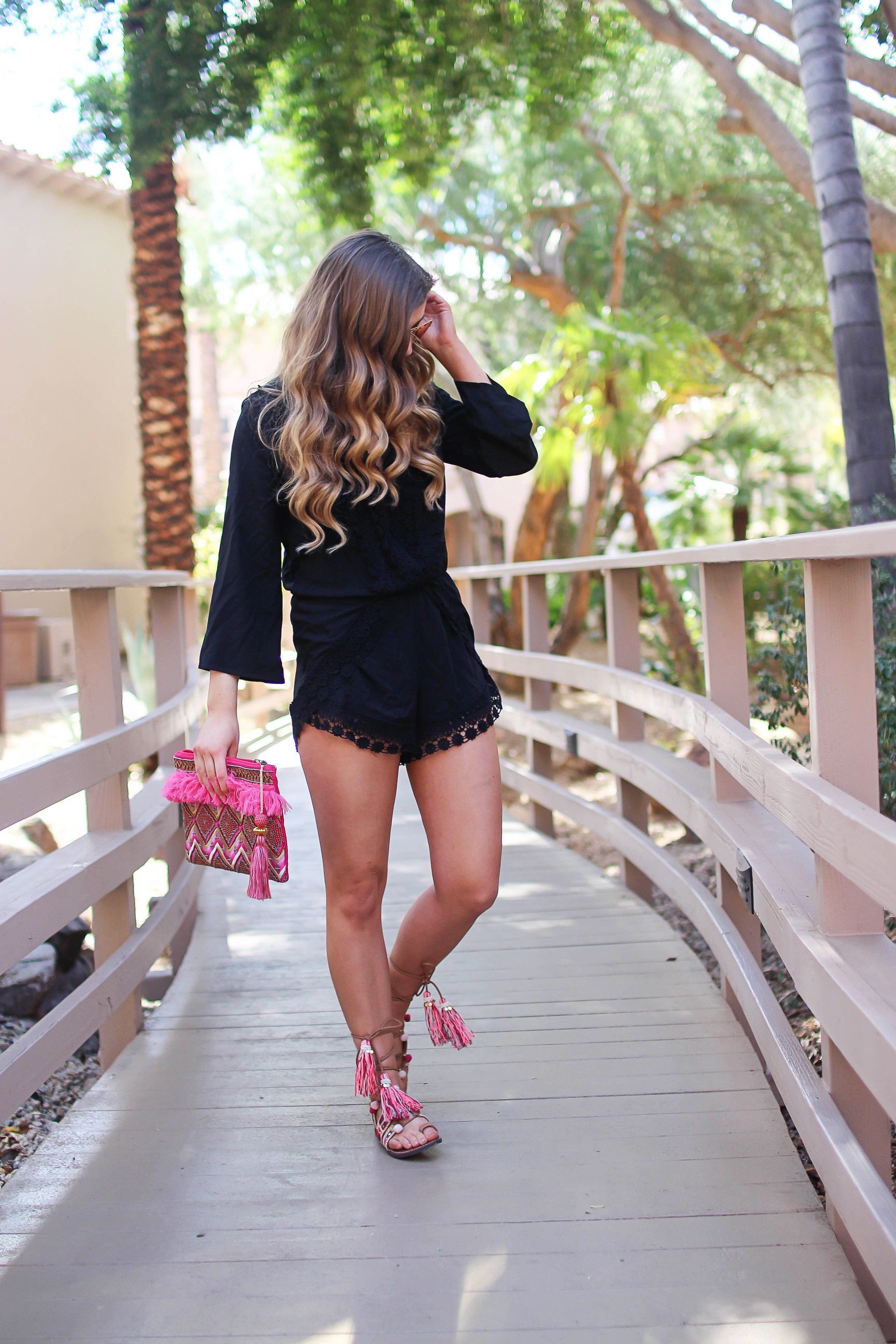 I love the resort-wear trend going on right now! I couldn't help but deck myself out in Scottsdale, I mean I had to take advantage of the warmth and tropical vibes! This romper was one that I featured on my Spring Purchases blogpost and you all loved it just as much as I did! I was so excited to finally wear it on my blog!
Honestly, this romper was a little hard to shoot this day because the lighting doesn't show the amazing details! Definitely check it out on the website because I want you to see the full beauty! The top has a hook so you can make it not as much of a deep v-neck (that's what I did), but you can also unclip it and show off a bikini underneath! I think this romper is advertised as a "cover up," but to be honest I am definitely going to wear it out as a regular romper too!
Okay now let's talk about these shoes. I know these may get mixed reviews because they're definitely bold, but I love them! You can tie them close to your ankles or tie them further up your leg. I had been eyeing this style of shoe since last year and I decided this spring was my time to take the plunge. These are actually my first pair of Sam Edelman shoes and I really like them! They're cute, good quality, and comfy (haha not sponsored, just love them).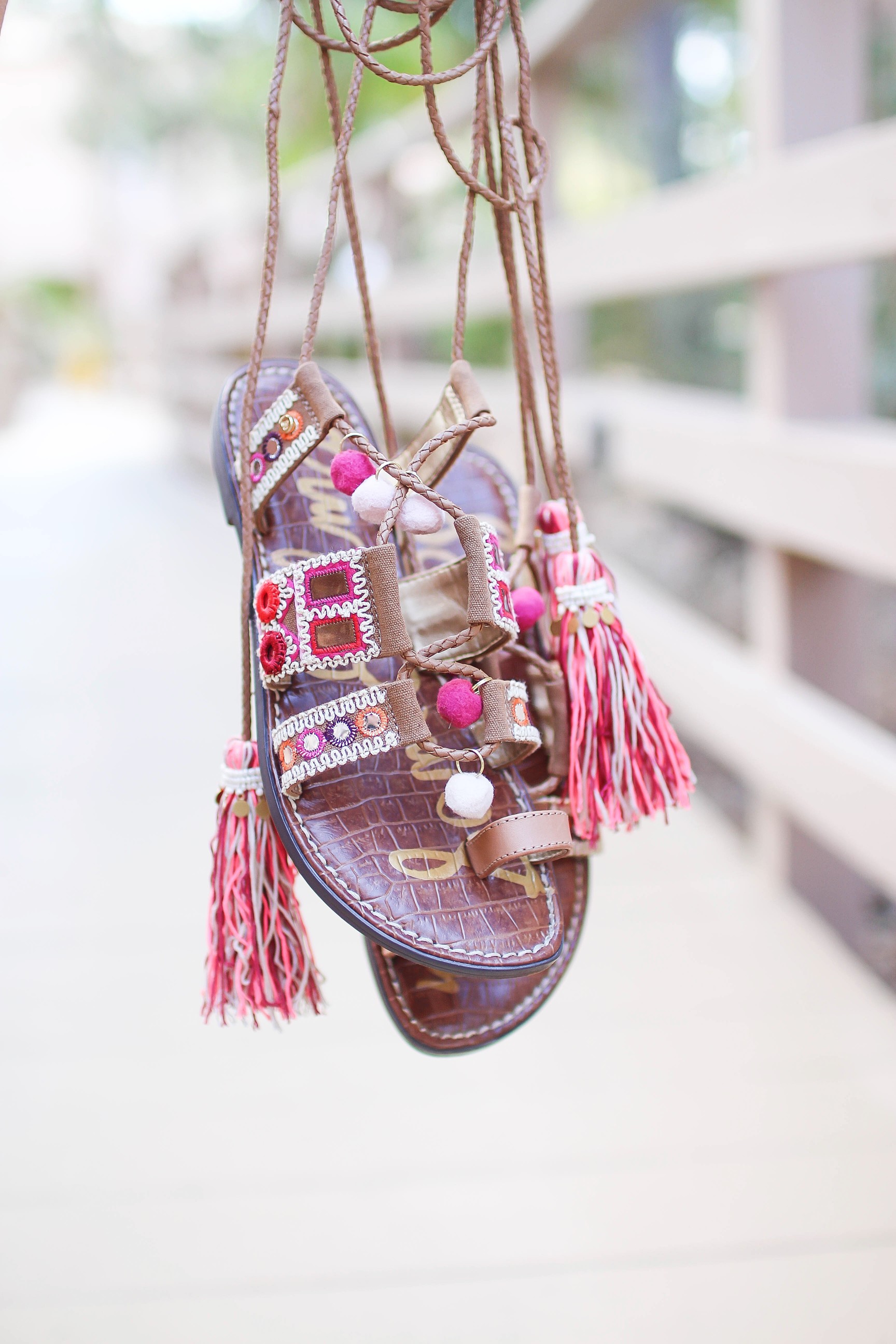 To finish off the outfit I put on my bright pink aviator Ray Ban sunglasses and paired it with my cute new Steven clutch because it matched my shoes perfectly! I loved this look and I know it will be on repeat whenever it's warm!
In other news, I didn't end up vlogging much in Arizona. I was feeling a little funky the whole trip and ended up mostly just working and going to my sister's horse show. However, I am going to be posting a little Target clothing haul in the next week so stay tuned for that and subscribe to my YouTube!
xoxo,
Lauren Emily Lindmark
Copyright © 2017 dailydoseofcharm.com