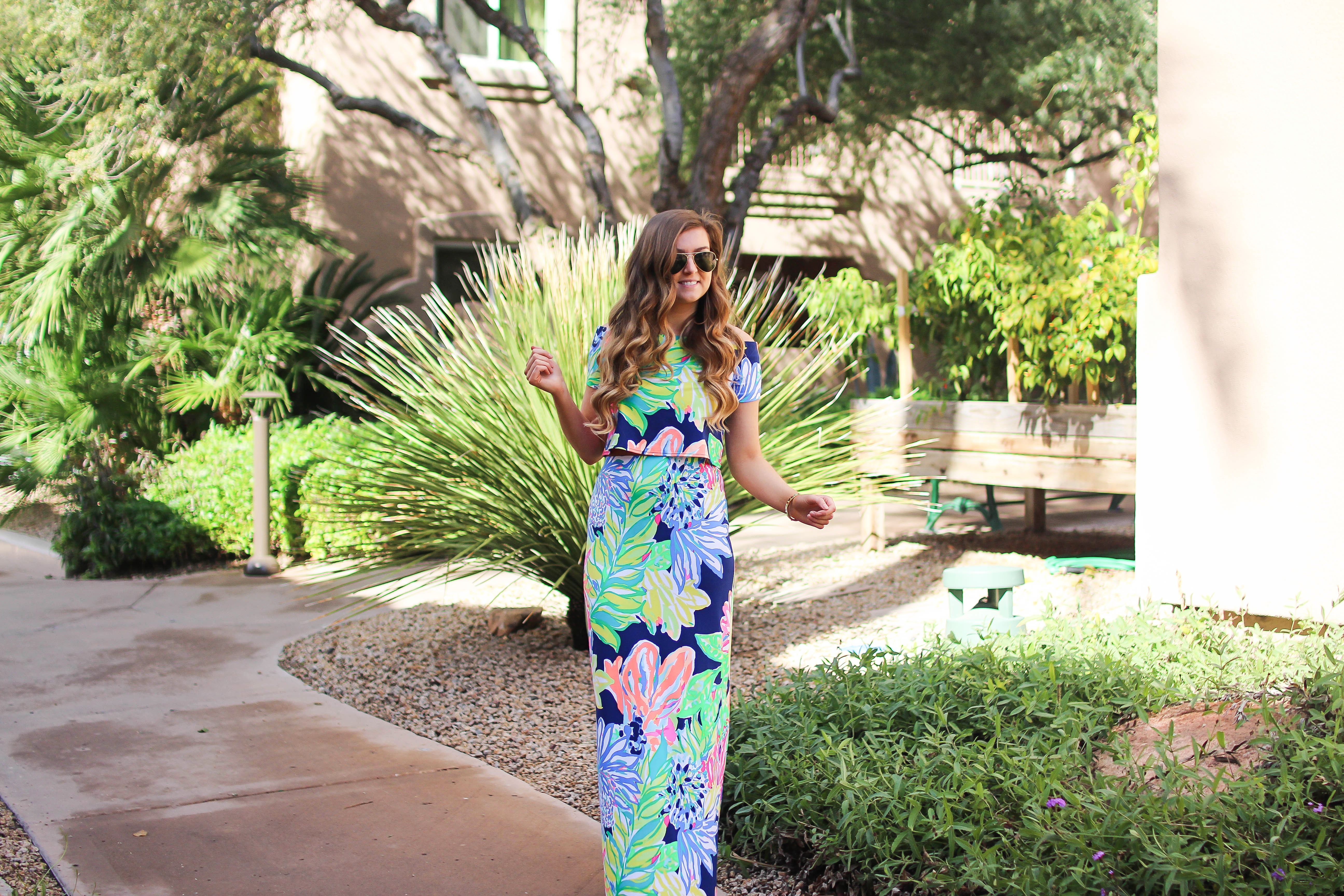 First Lilly Pulitzer Outfit of the Year | OOTD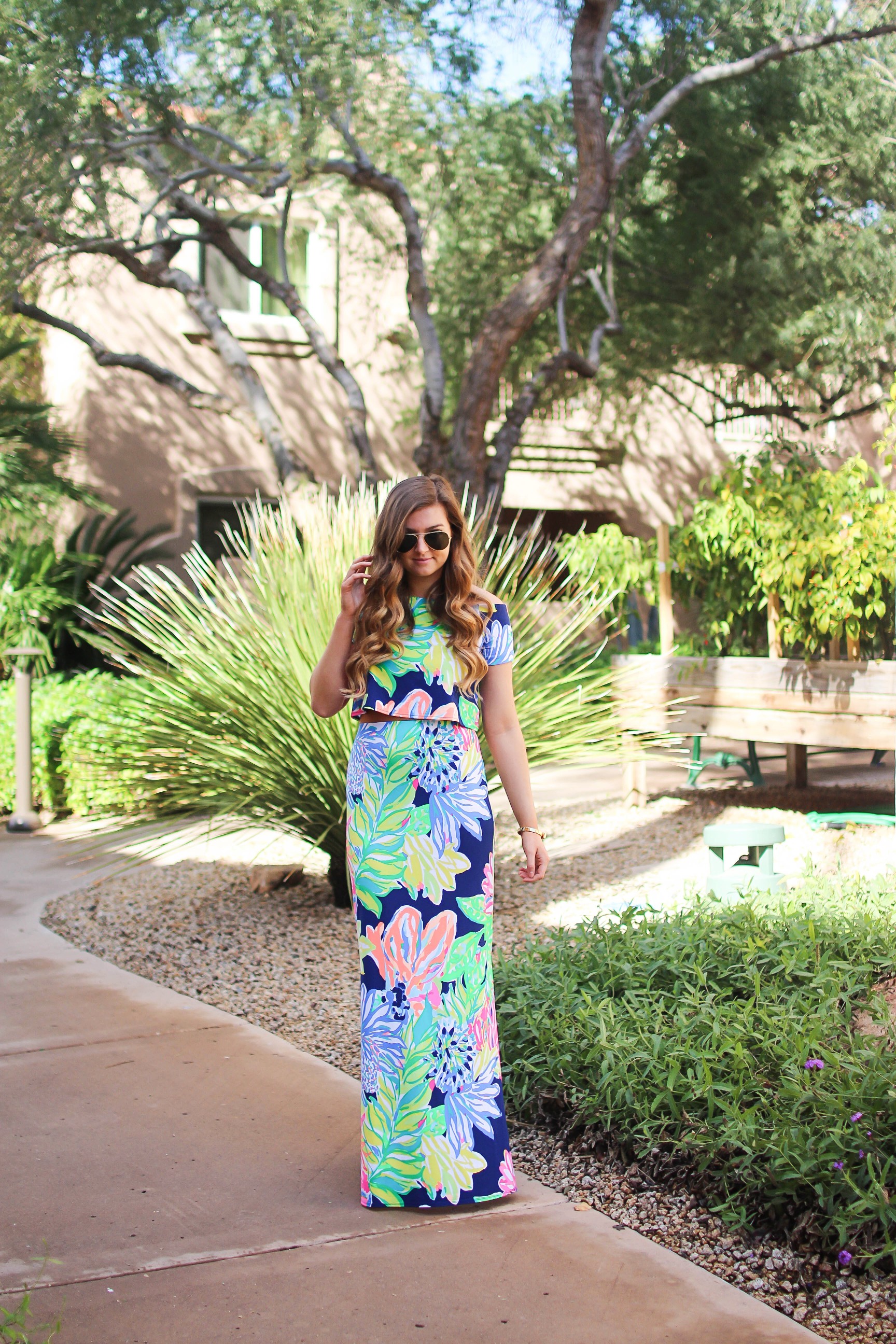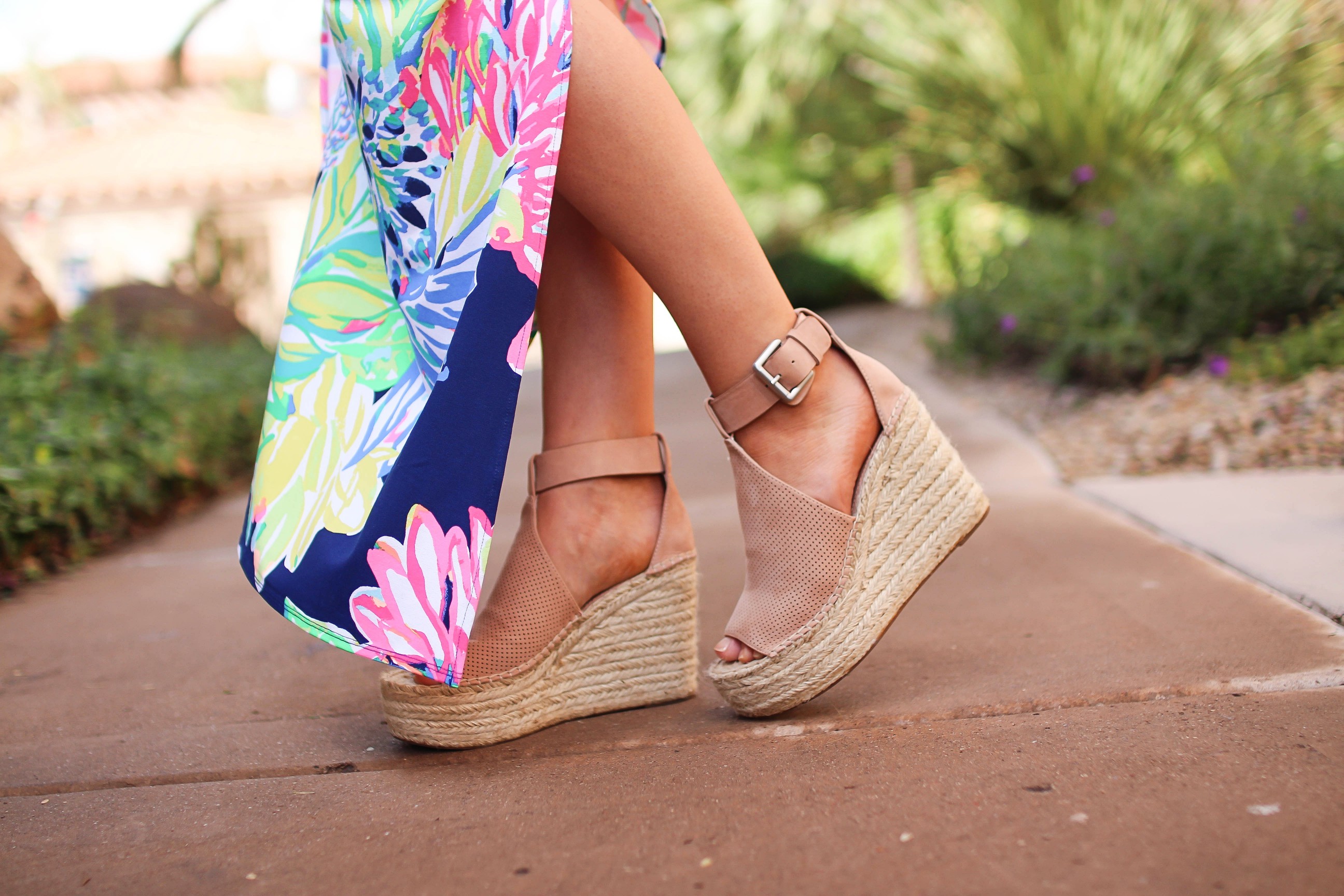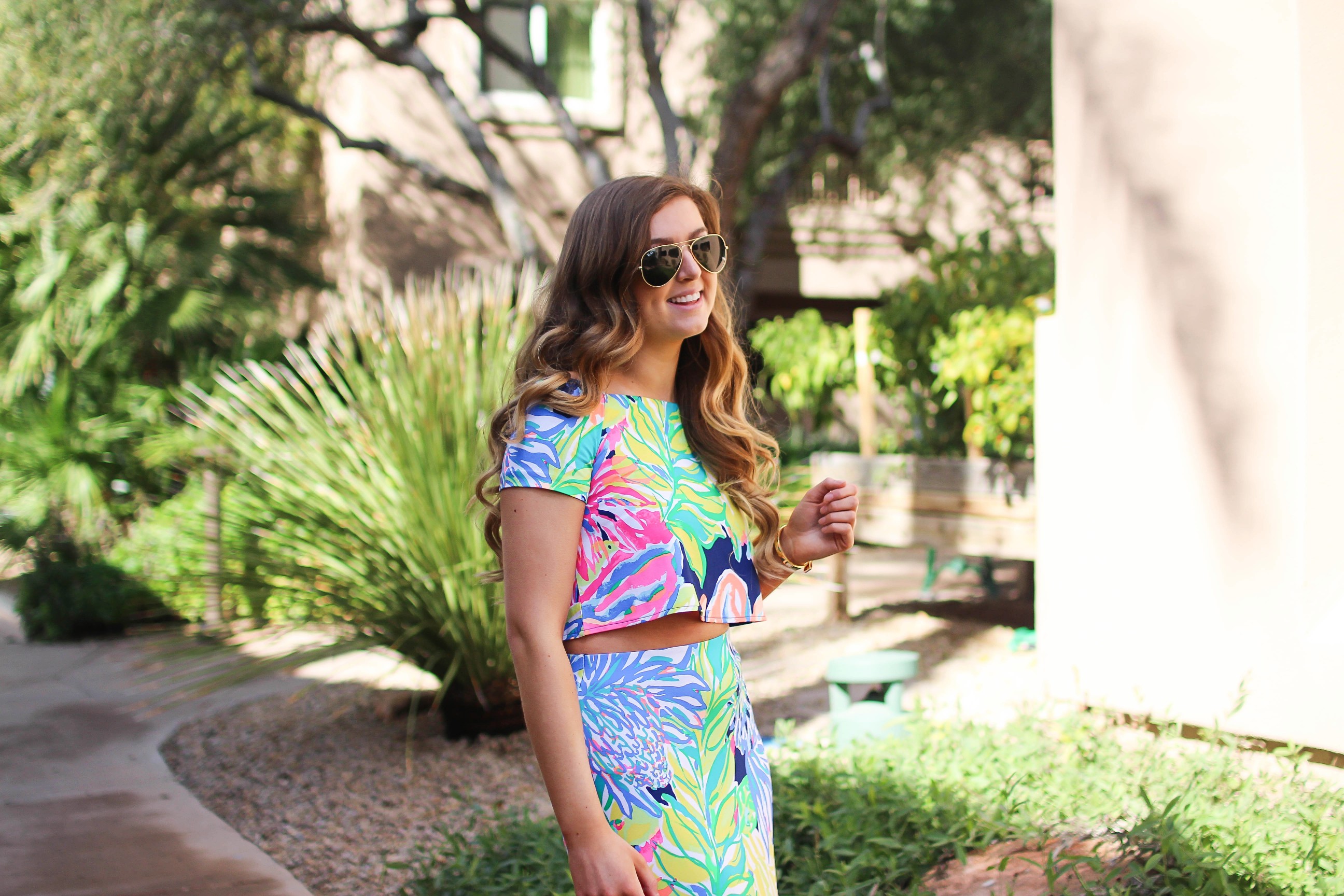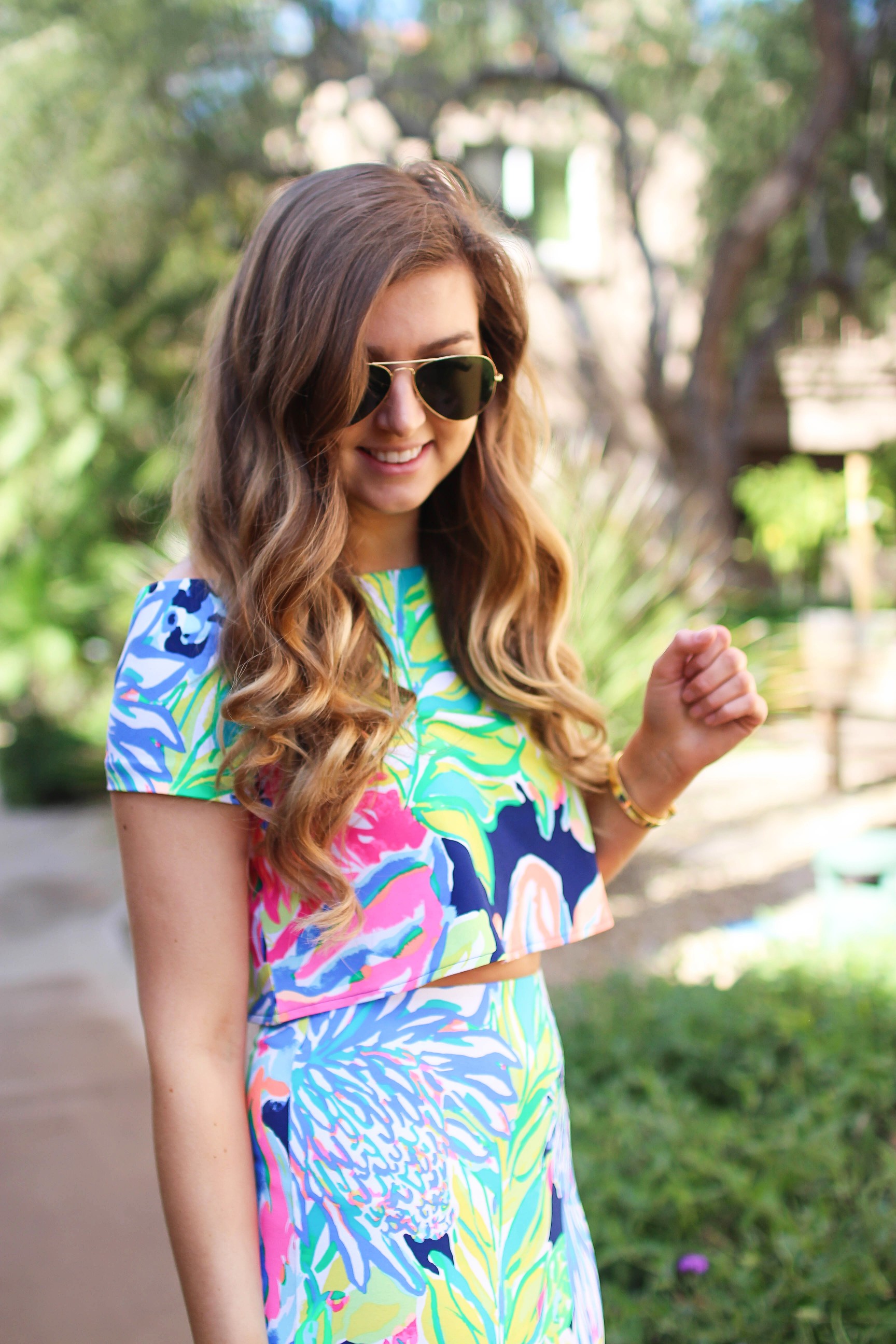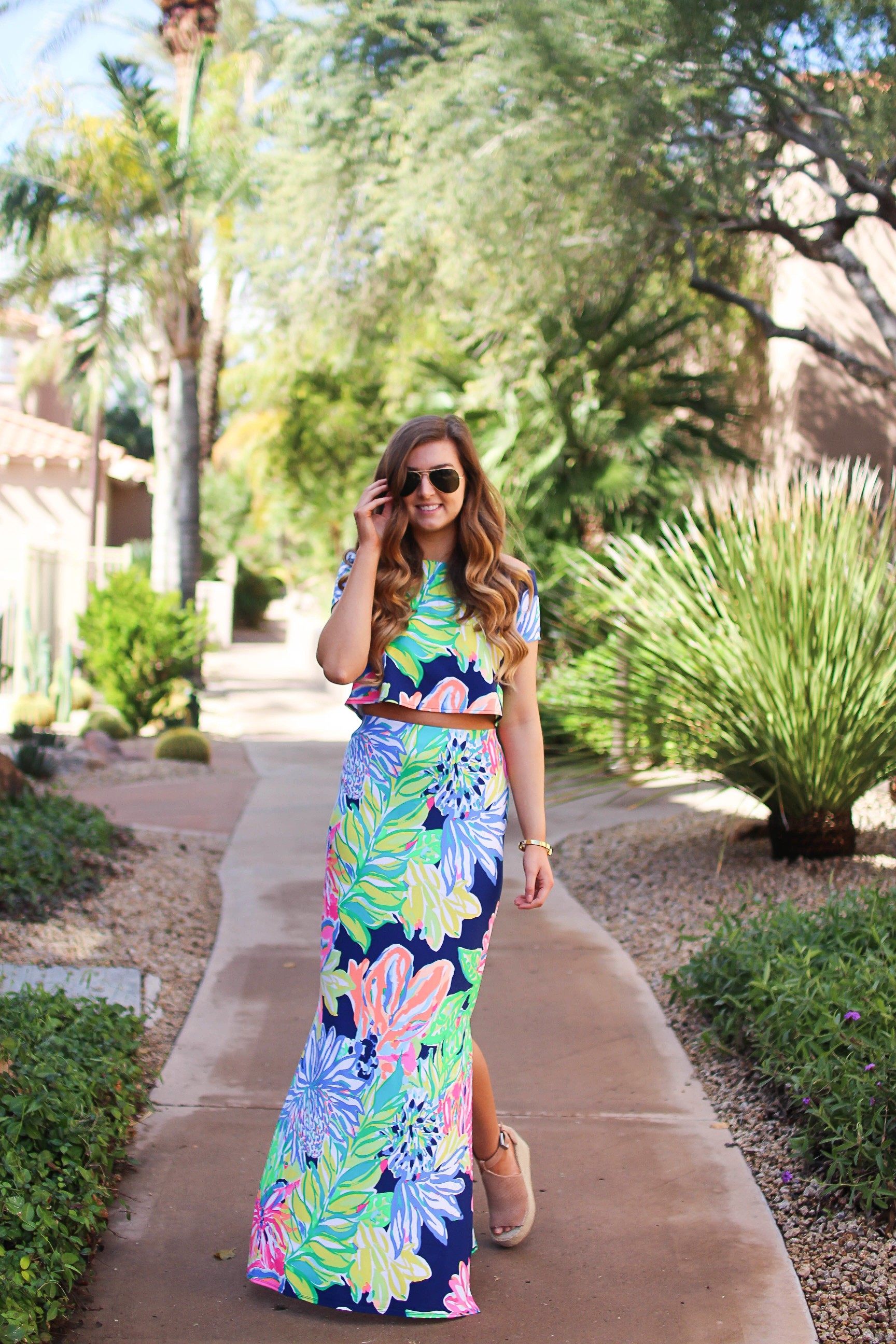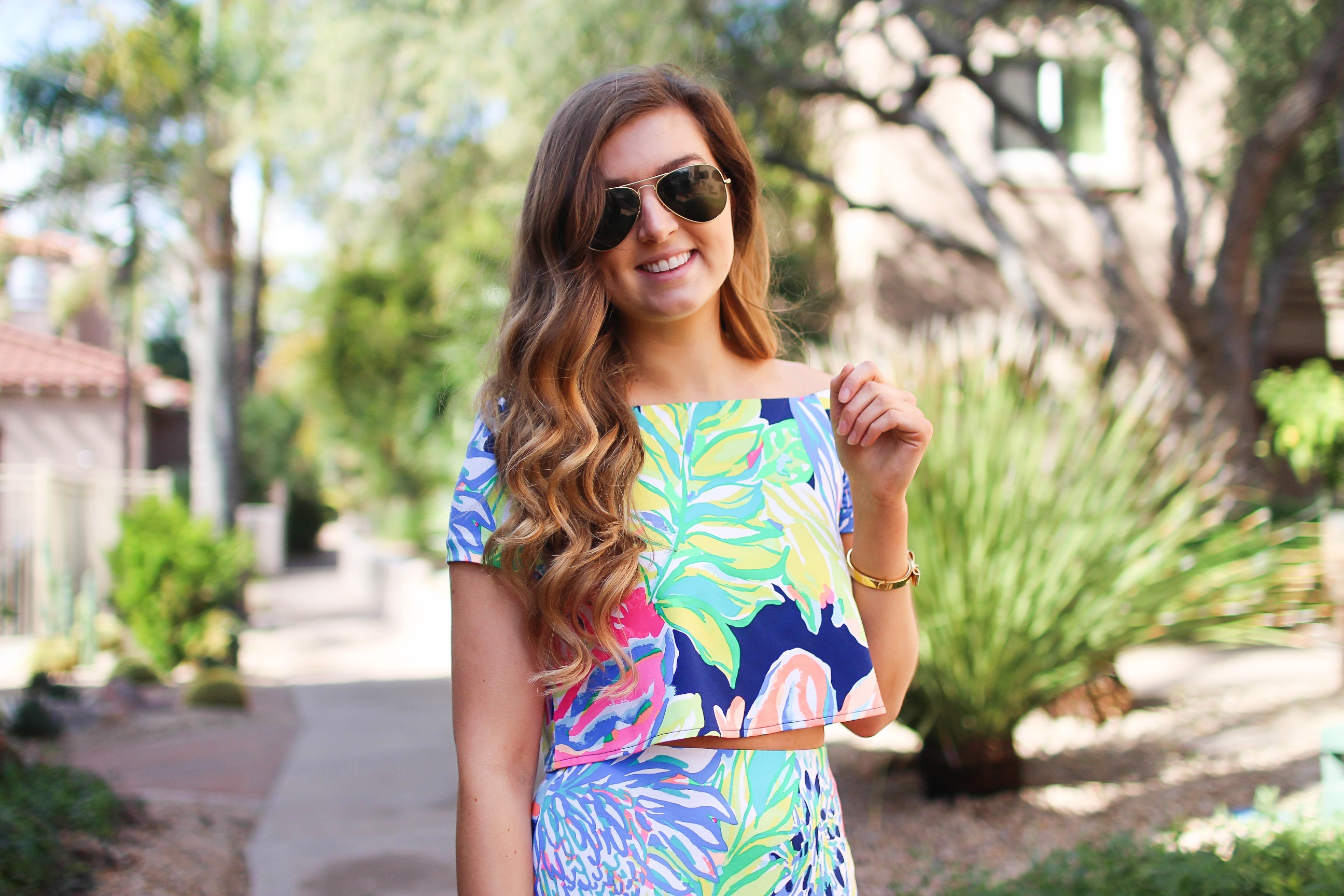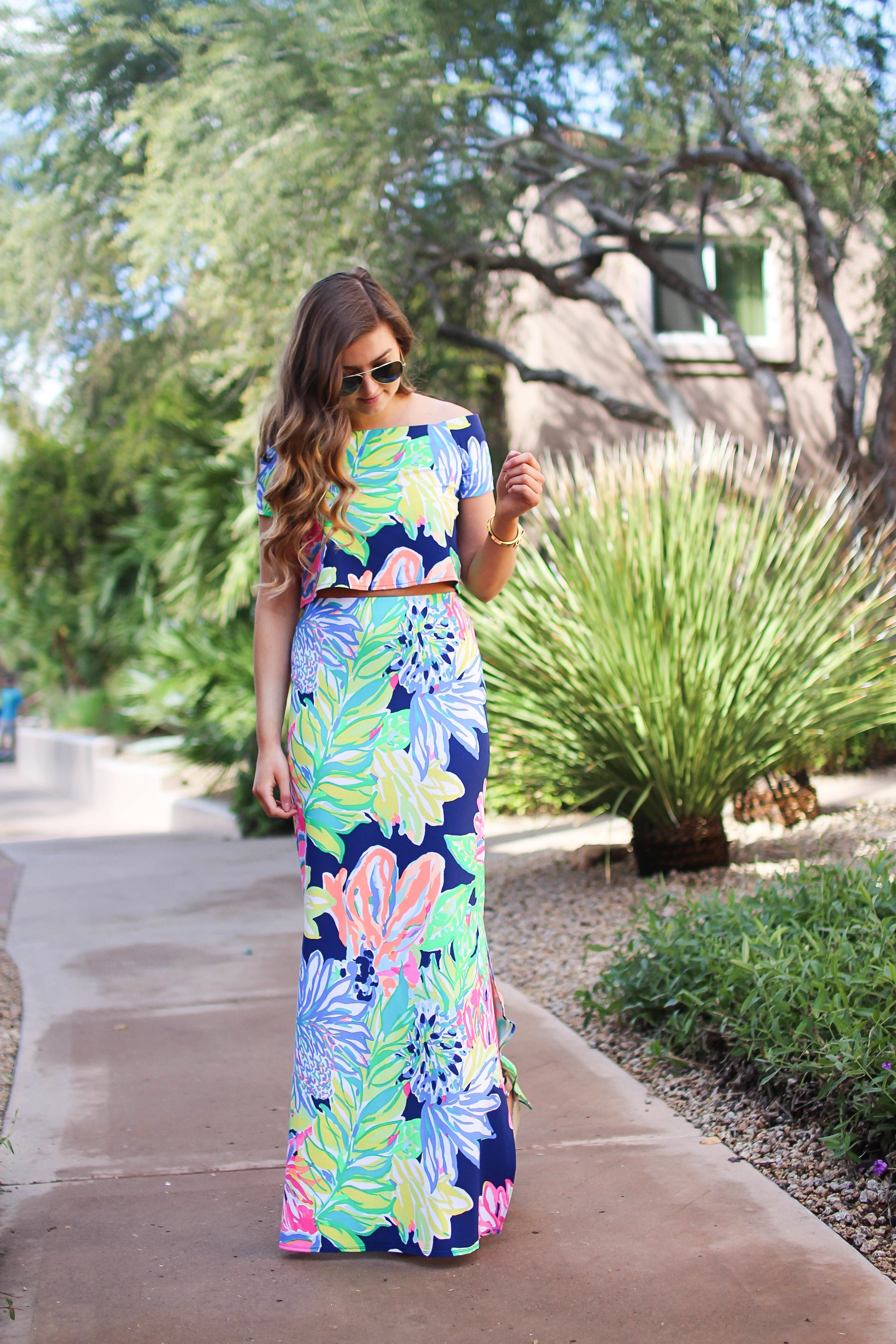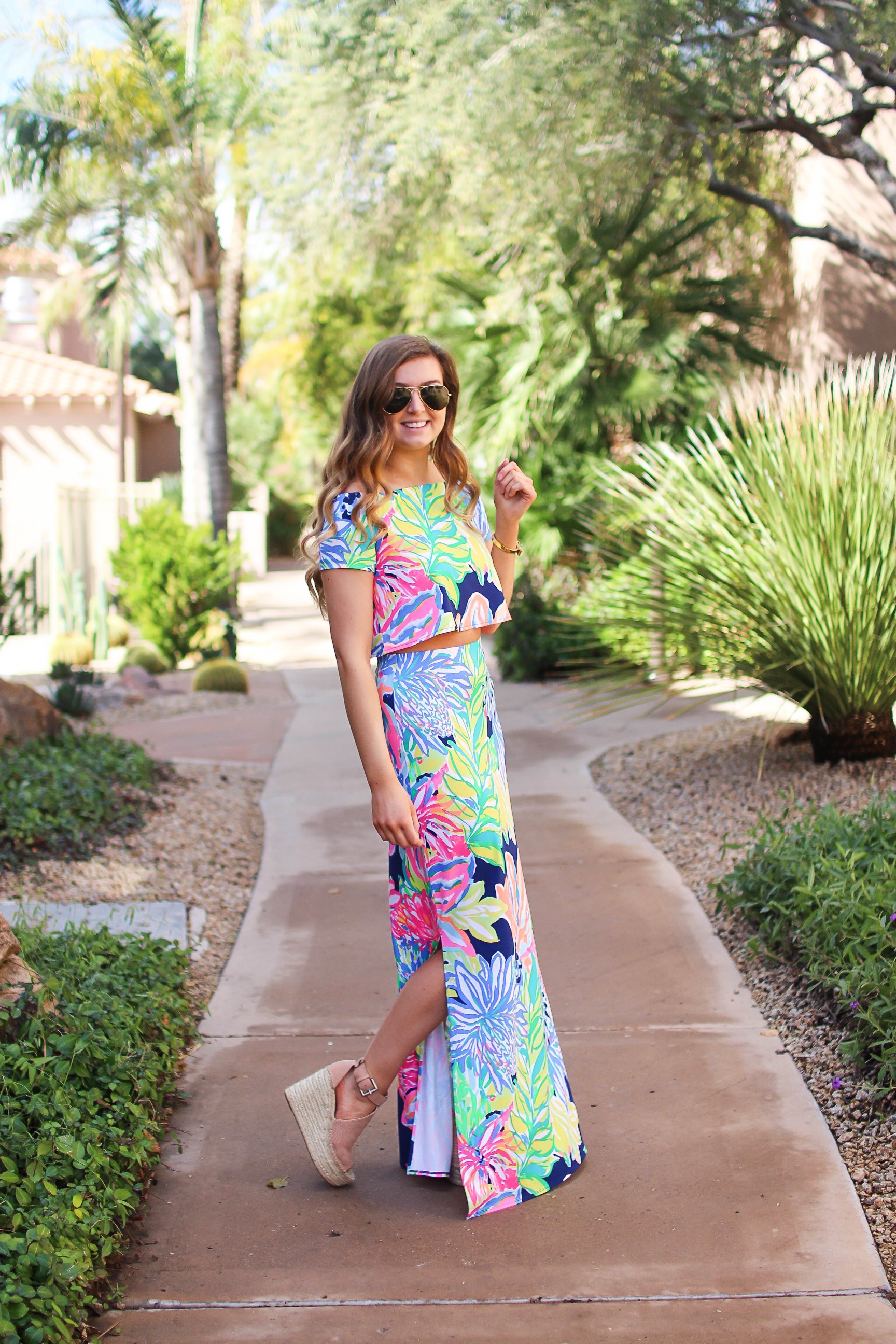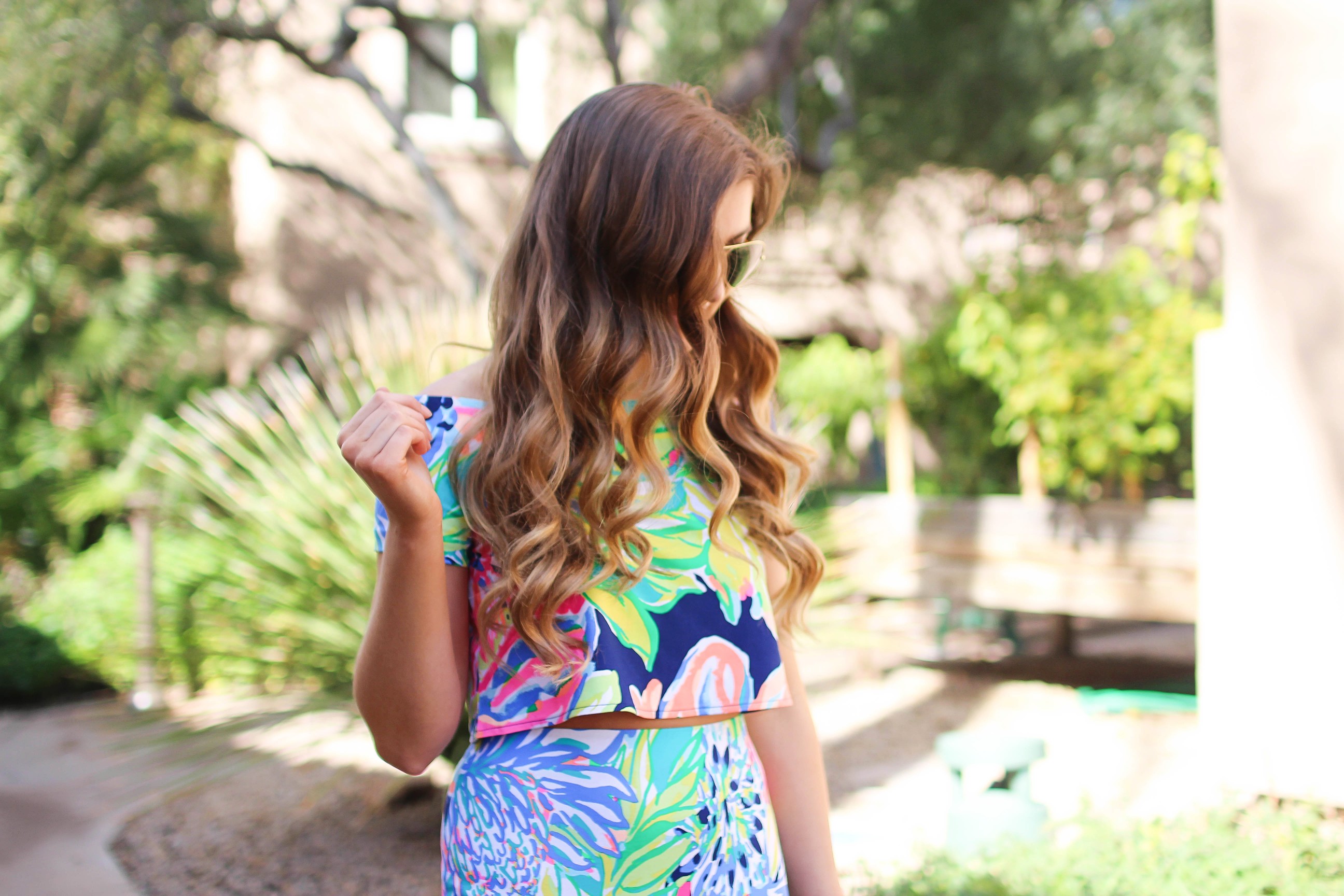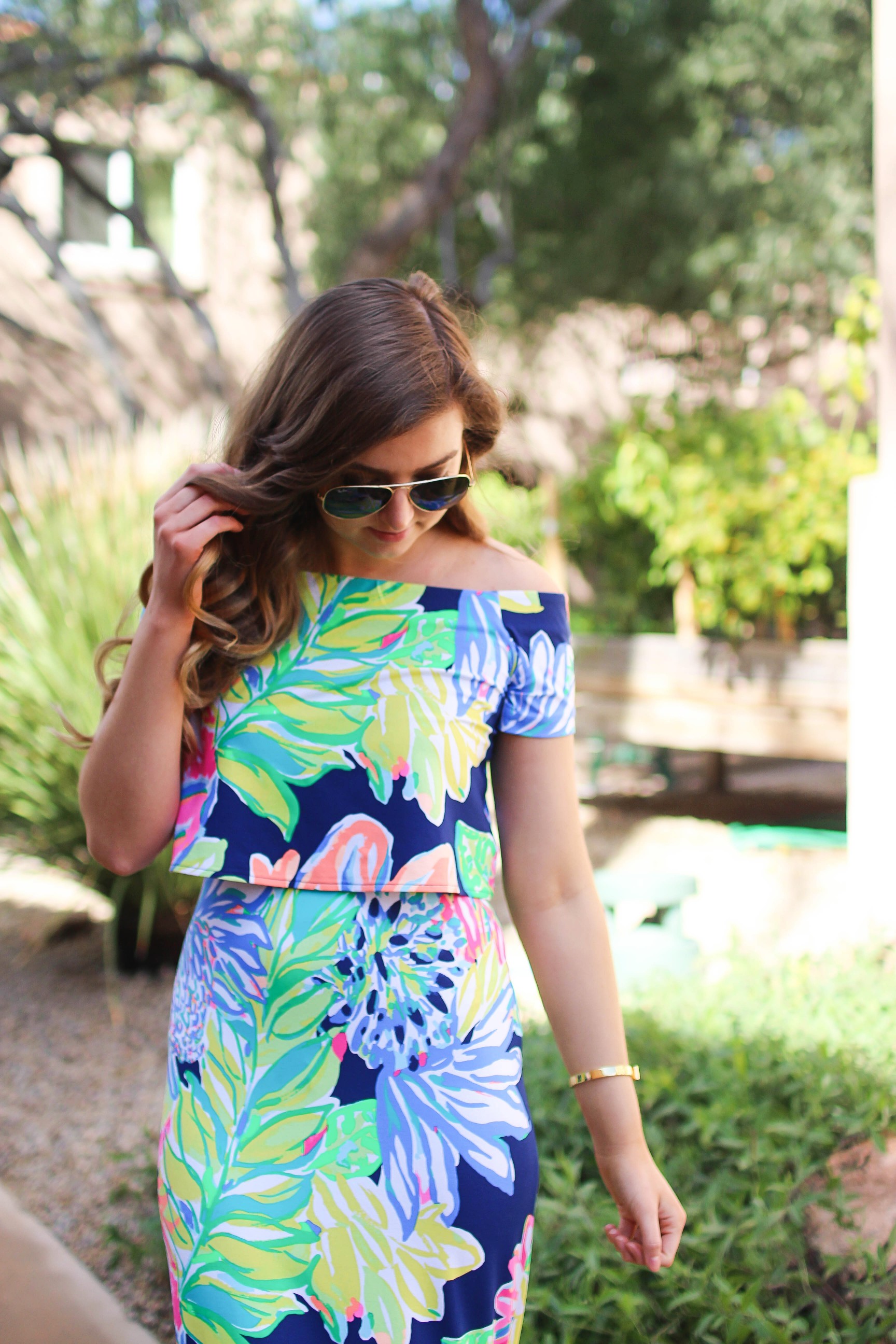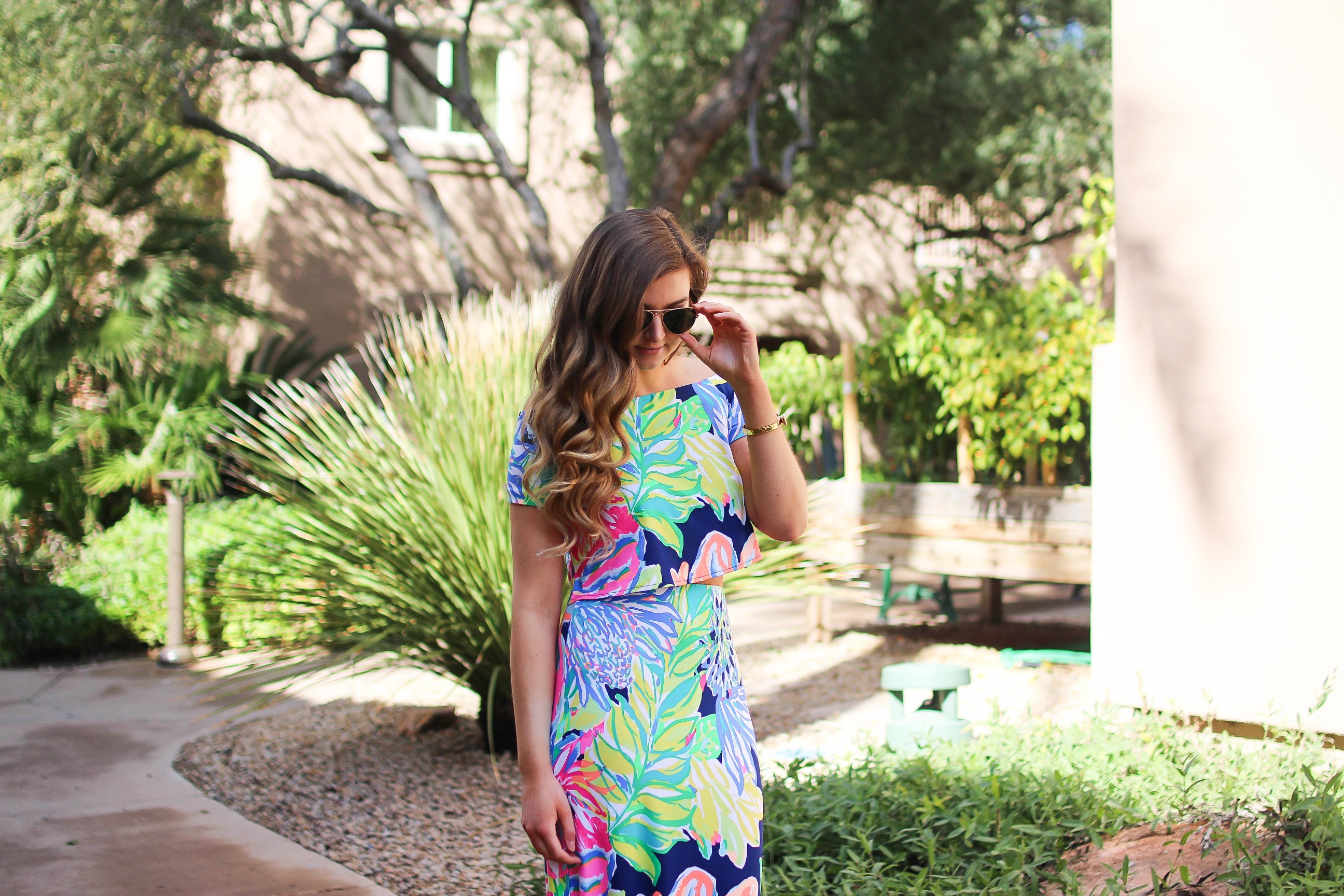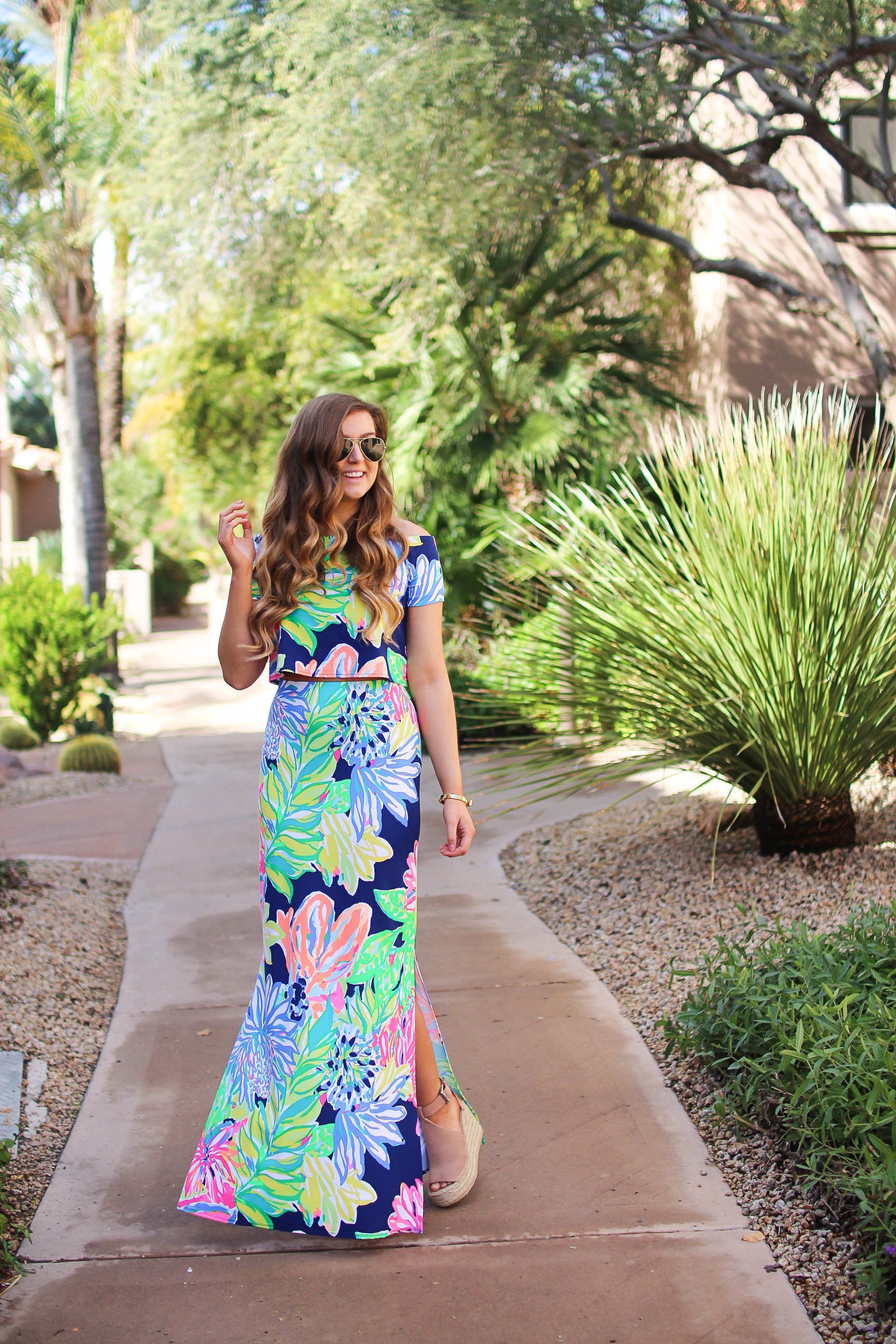 I'm not a girl that usually wears Lilly in the winter. I don't think there is anything wrong with it, I just mostly own dresses and skirts so I like to save them for the spring and summer! Plus I don't live in a tropical place so I don't wear a lot of bright colors in the colder months. Because of that I feel like the first day of the year when I wear Lilly is so special haha! Luckily that came early this year since I have been in Scottsdale, Arizona! Sadly, I just got back from my trip (I already miss the cacti and palm trees), but I will be living through the warm memories for the next few days as I post my blogposts I shot there.
I am such a Lilly girl. Although my style has changed a lot in the last few years and I'm no longer super "preppy," I still love Lilly and wearing the preppy look every once in awhile! This two piece maxi dress had me swooning when I saw it. I seriously could not help but buy it because I knew I would get so much use out of it (P.S. I got an x-small). Like every Lilly pattern, I love how bright and fun it is! Since there is so much going on in this dress I decided to keep it simple and pair it with my new favorite wedges (in rose) and a single gold bangle. I am so in love with all the Lilly Pulitzer pieces out right now so I am going to post some more of my favorites below! Let me know what your favorite is!
On another note, I like getting my apartment all clean before I go on trips so I come how to a clean space. However, I left last minute for Arizona so my apartment is a wreck and I need to unpack and do laundry! I have no motivation to do any of it haha bring me back to warm weather! Wish me luck!
More Lilly Pulitzer I love:
xoxo,
Lauren Lindmark
Copyright © 2017 dailydoseofcharm.com