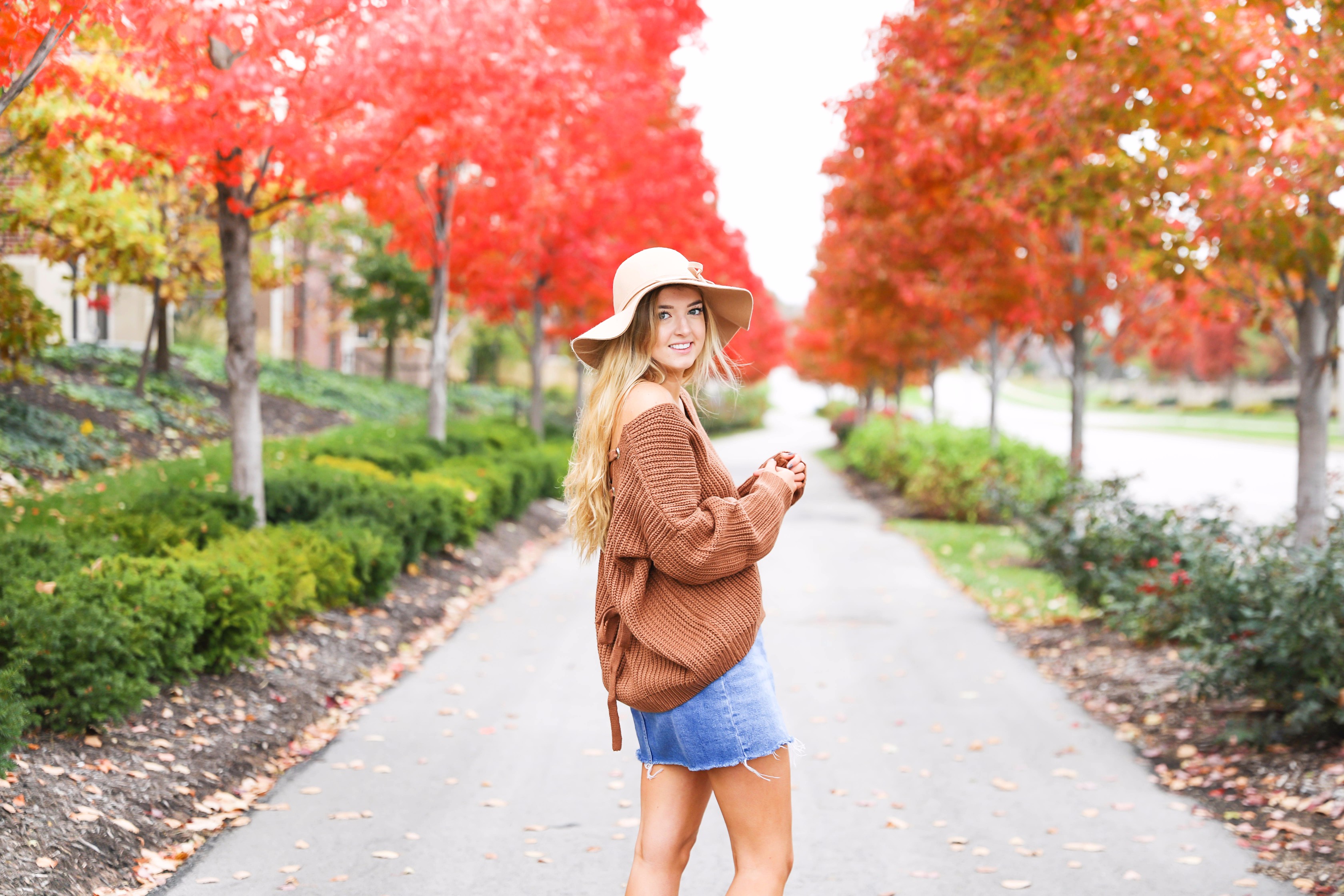 An Outfit Perfect for Thanksgiving | OOTD + 11 More Thanksgiving Outfit Ideas
We have exactly one week until Thanksgiving which means it's time to do some last minute shopping for the perfect Thanksgiving outfit! I feel like this holiday (for most people) is one where you see a lot of friends and family you haven't in awhile, and who doesn't like looking their best when they are getting together with a ton of people?! To be honest though, on Thanksgiving I will probably just be wearing an oversized sweater and some stretchy leggings (have to be prepared for all the food I am going to eat) with my hair tied up because my family spends our holiday at the lake just the five of us. Sometimes more family will come down, but most of the time we just spend the week relaxing with each other. I love it that way! We do a ton of stuff with extended family for Christmas so it's nice to have a day to ourselves. Plus it's so much more casual and I don't have to deal with any of the dreaded questions people always joke about like, "so are you dating anyone?!" lol!
However, for those of you who are planning on seeing a ton of people and want the perfect thanksgiving outfit look no further! Not only is today's outfit super cute, but I also linked 11 more of my favorite looks that will be perfect for the holiday! Keep reading below!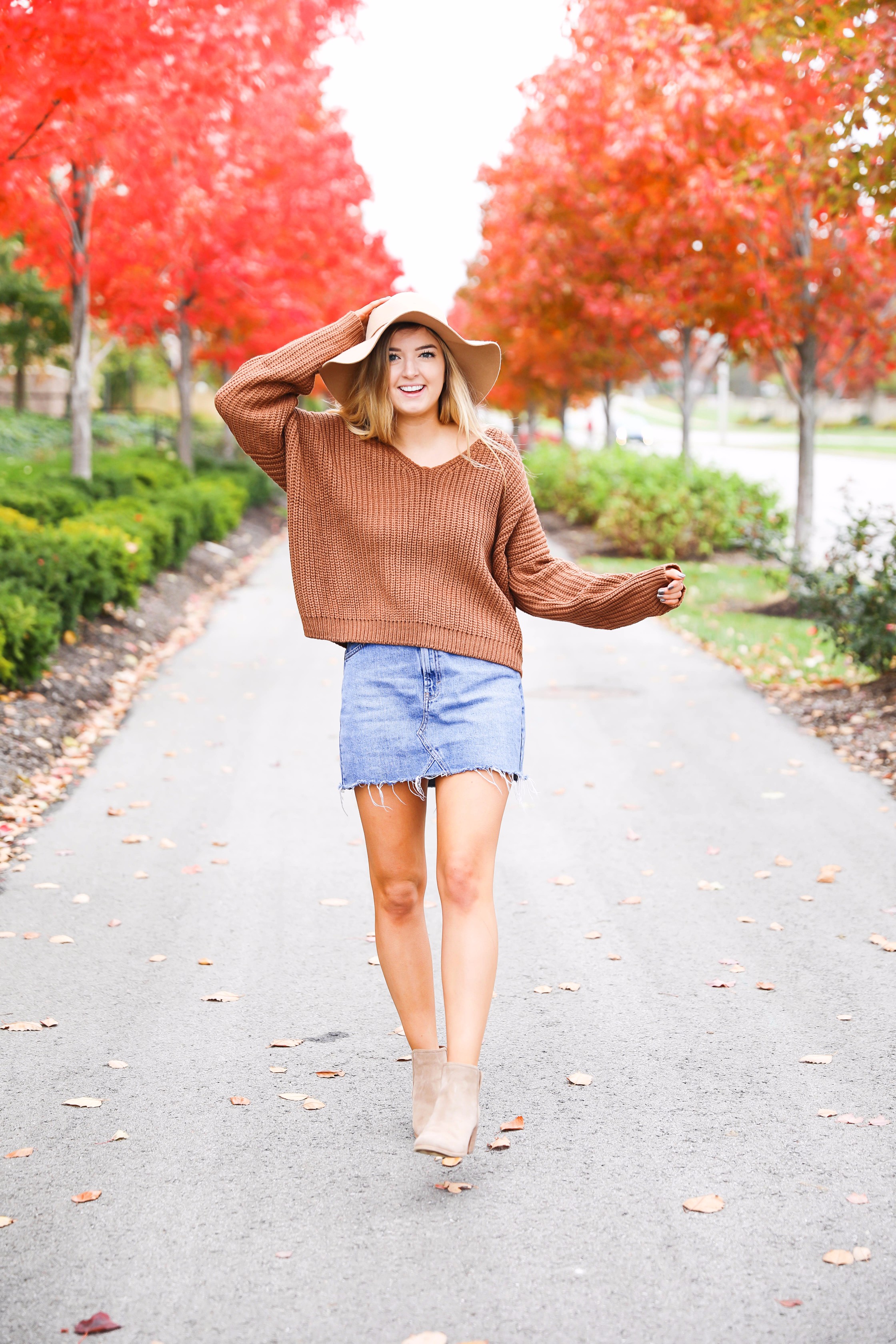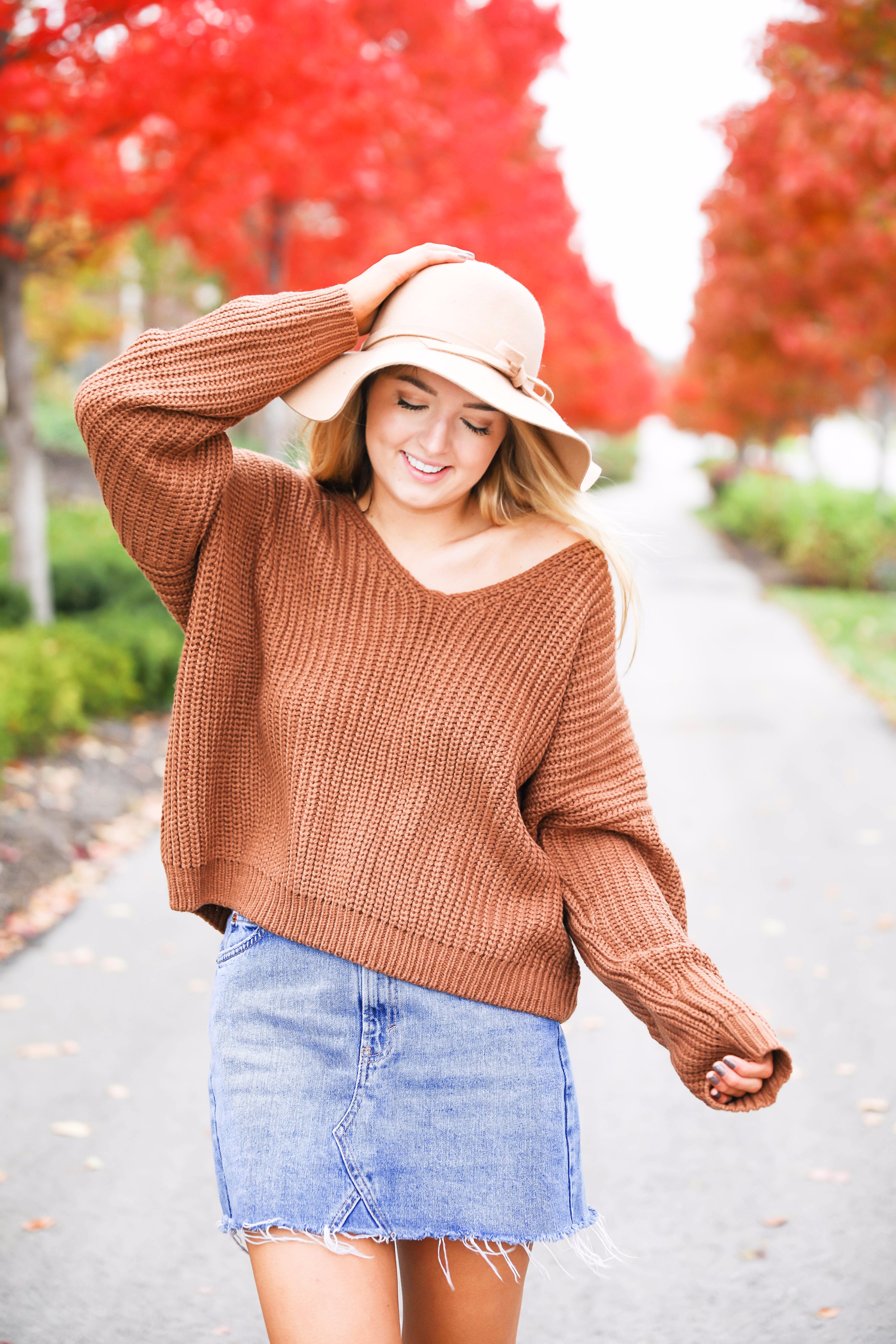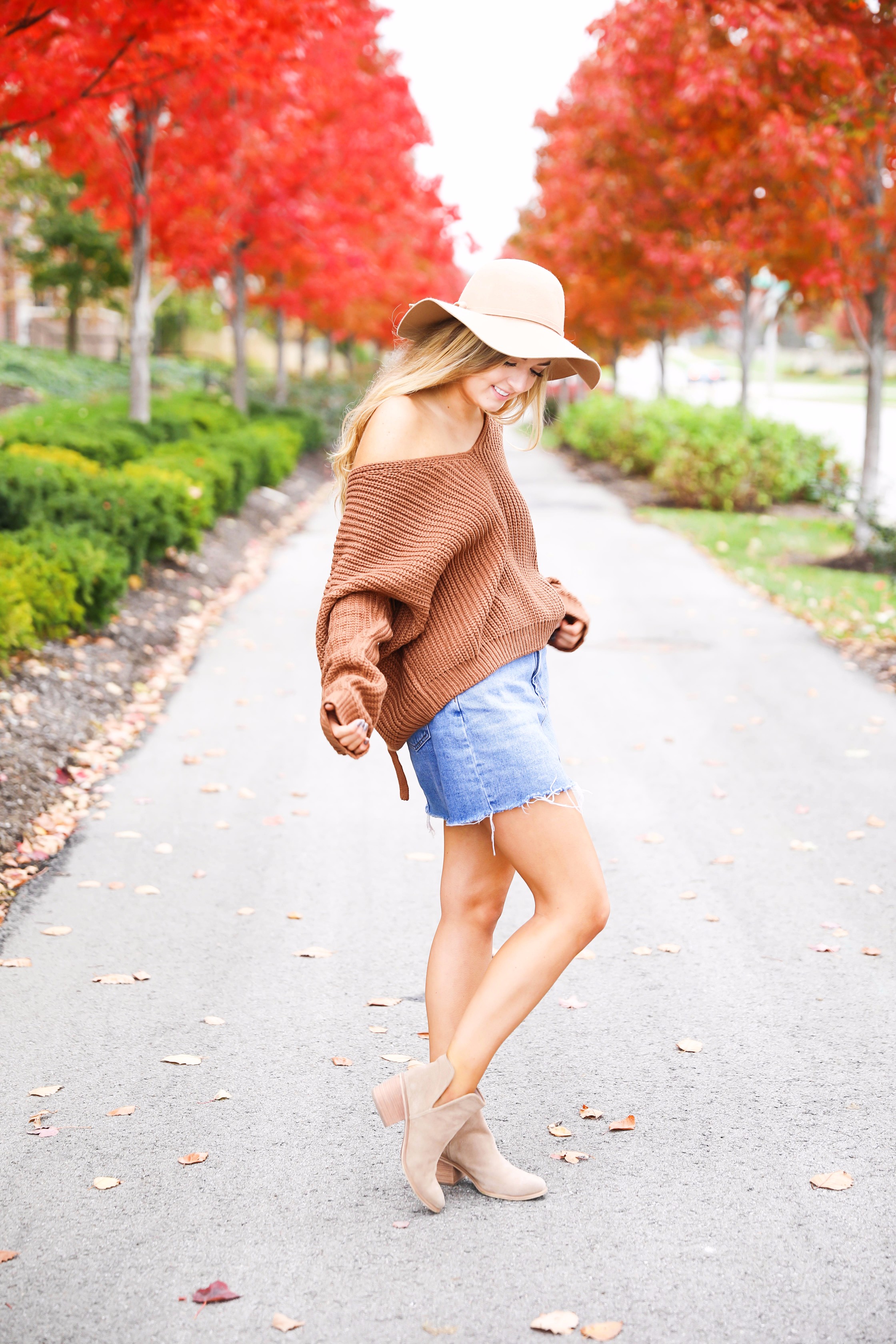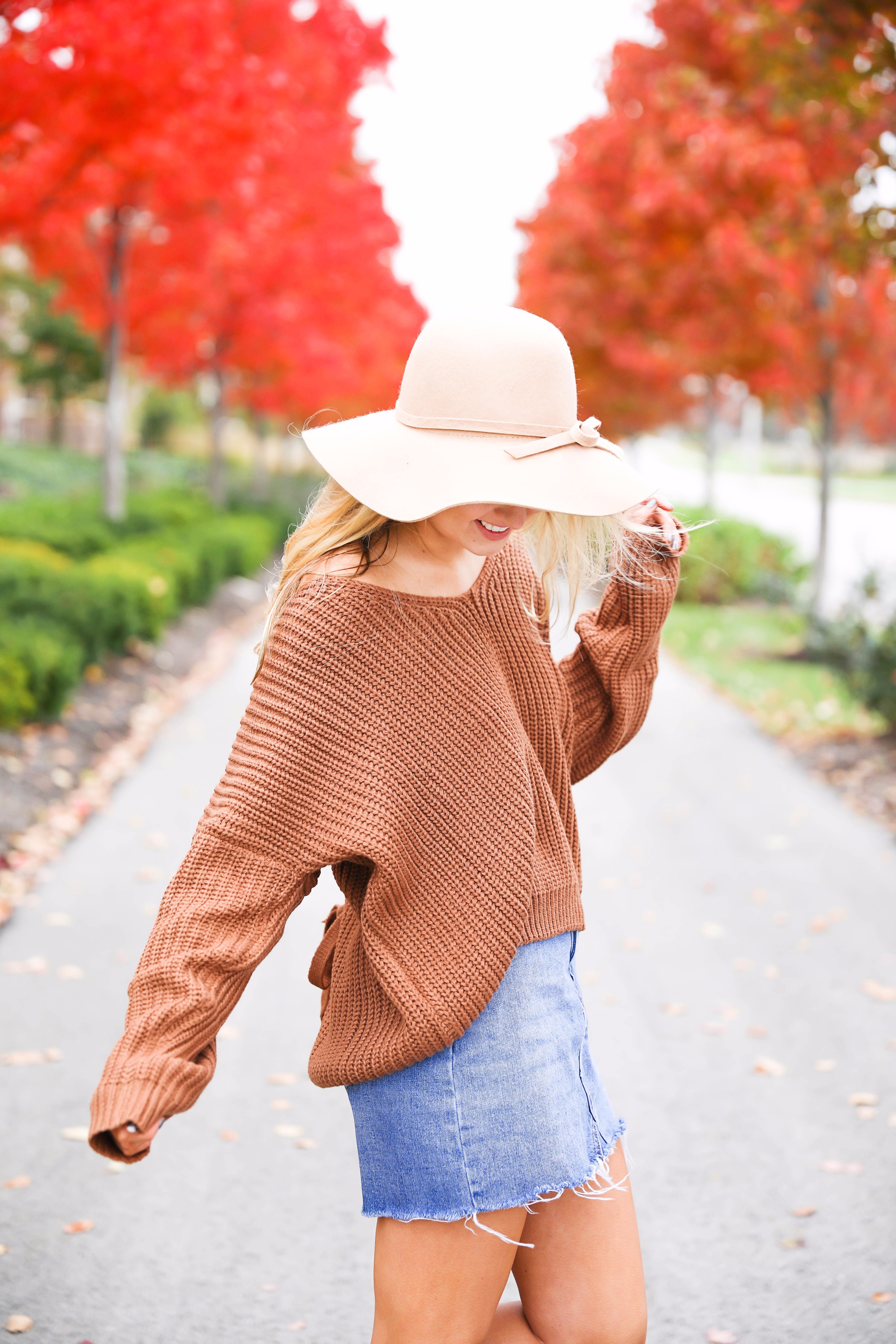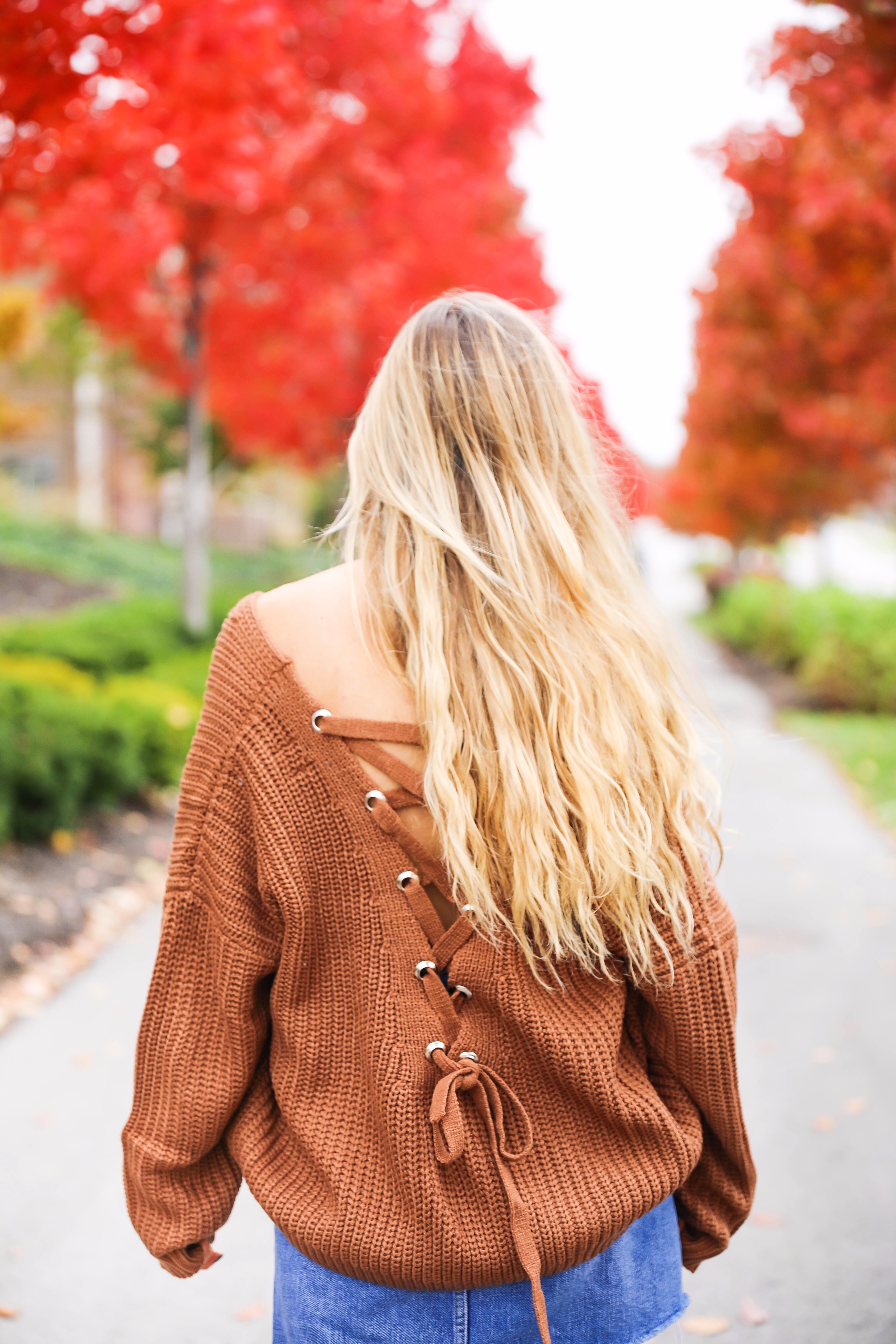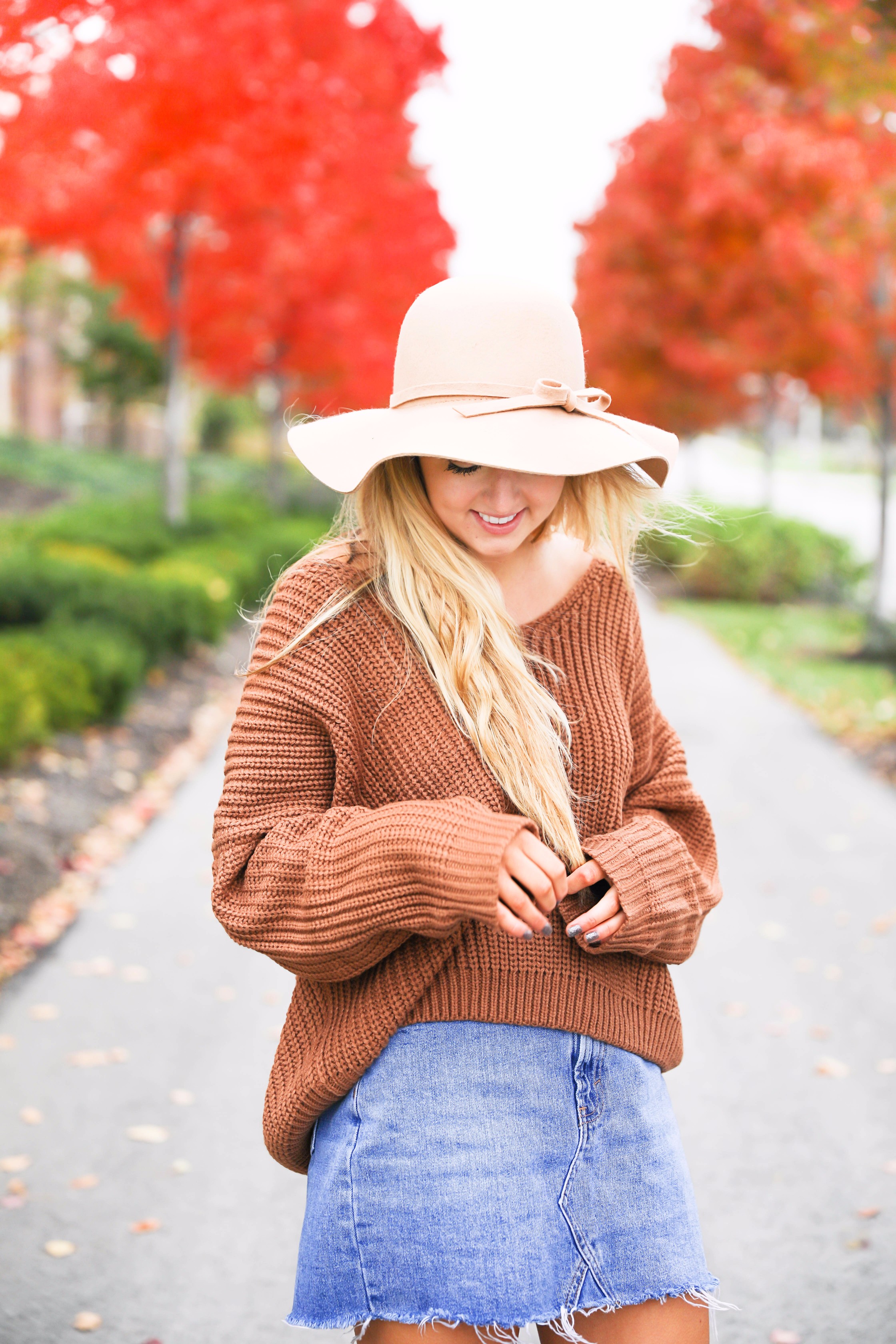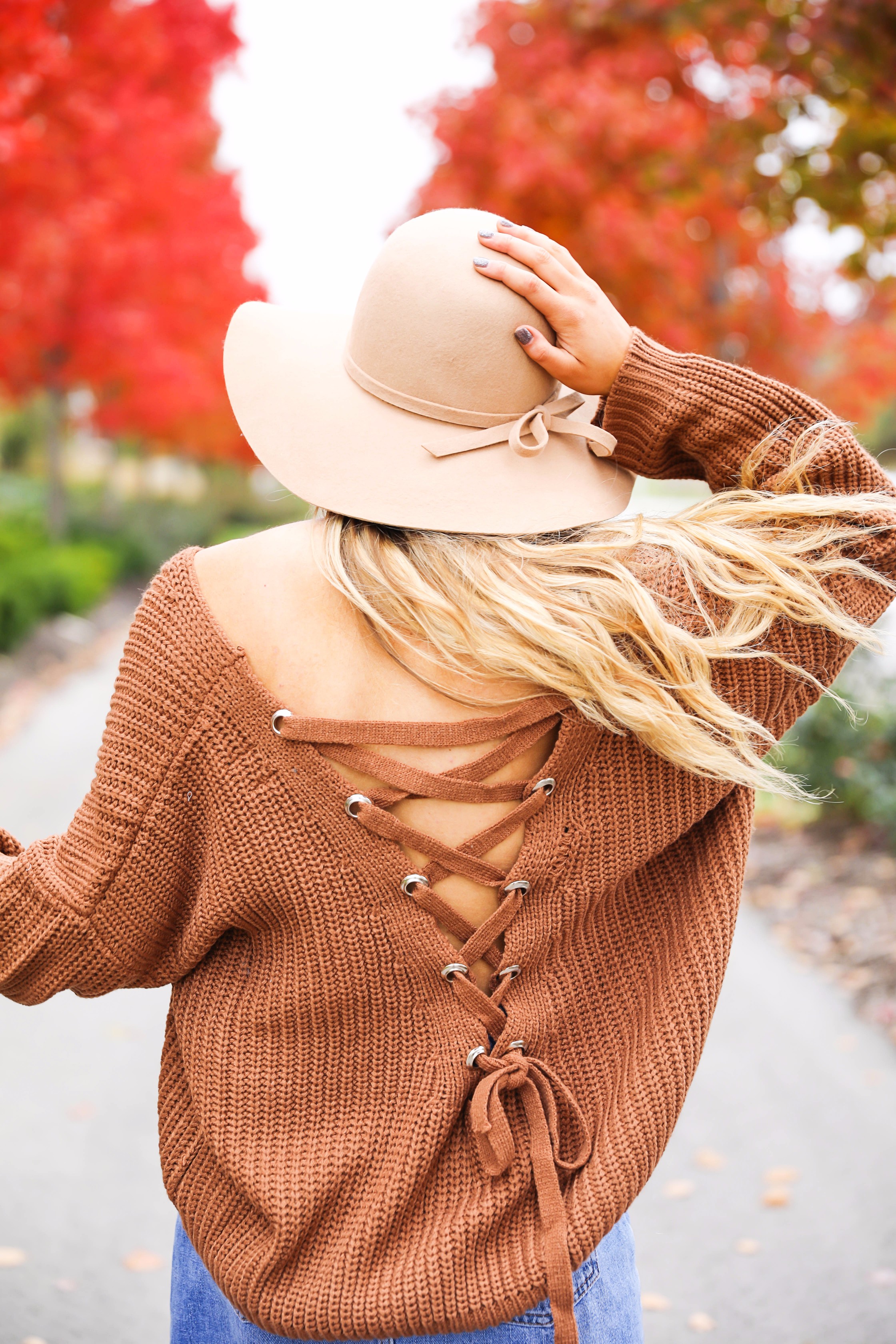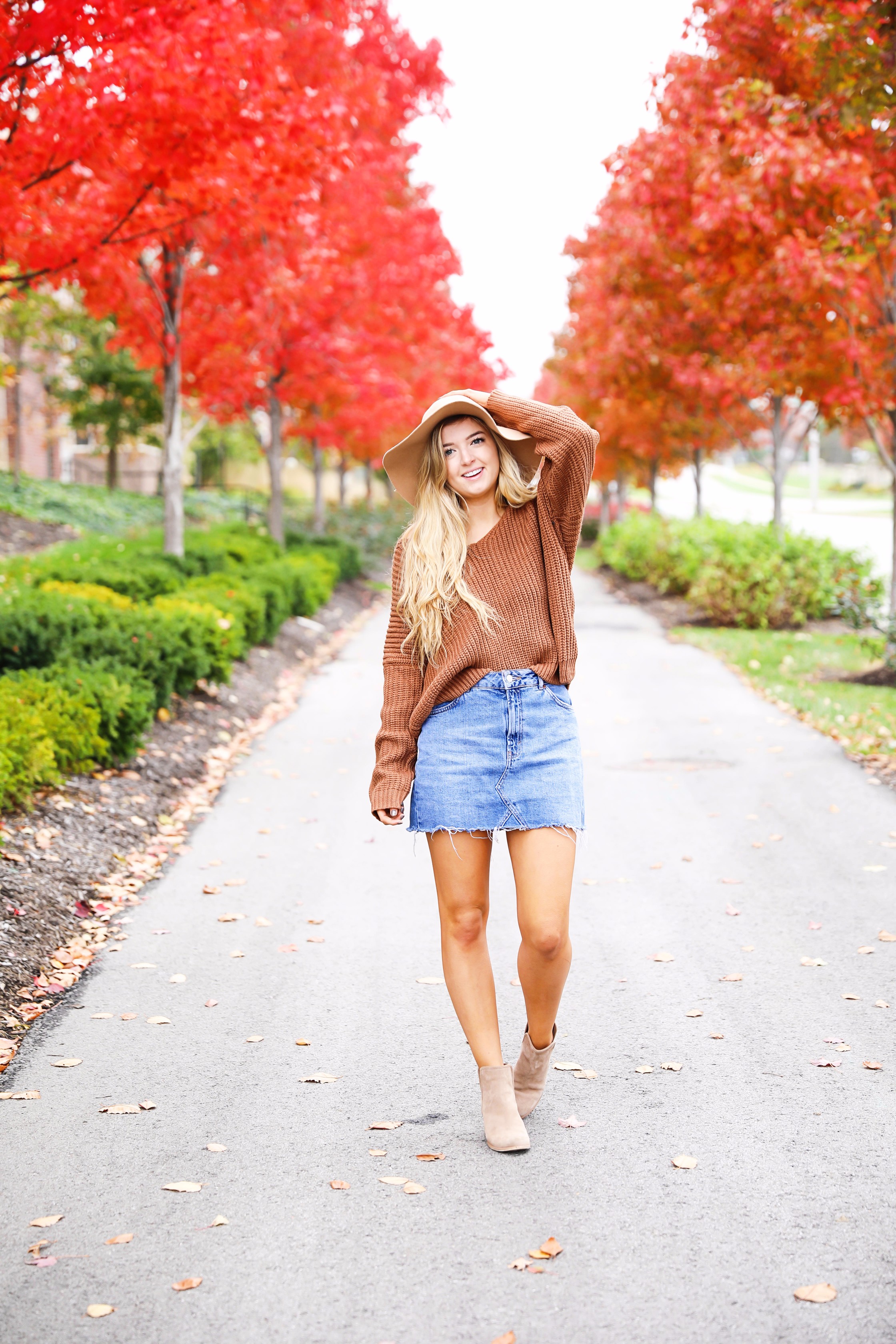 |

Lace

Crisscross Back Sweater

(ONLY $48 also comes in nude and gray, I am wearing M/L) |

Jean Skirt
(

this one

is also super cute) |

Booties

 (33% off and comes in 3 colors) | Floppy Hat (sold out, similar

here

and

here

) |

I love sweaters that have cute backs, I actually have a whole post planned for next week rounding up some cute sweaters with backs like this! I am also really loving this burnt orange color for fall. It looks so good with all the changing leaves if you ask me! I paired it with a jean skirt, but a blogger I follow the other day just wore a sweater over a jean dress and I thought it was SO cute! So if you have a jean dress you should totally recreate that look with a sweater like this! I also threw on a floppy hat because I just let my hair air dry this day and it was super frizzy. And viola! You have an adorable Thanksgiving outfit that not only looks cute, but covers your stomach enough that no one will be able to see your extended stomach after you eat your weight in turkey, mashed potatoes, and pie!

Speaking of eating your weight in food, I've been really focusing on my health lately and lost some weight in the last few months. I hadn't worn this jean skirt since I had lost the weight and I couldn't believe how big it felt and looks on now! I don't feel like I have lost a TON of weight, just gotten rid of a lot of the freshman 15 extra pounds (about 10-12lbs as of now, but it fluctuates). It's such a good feeling to put something on and notice how much healthier you are, but I am bummed because I really like this skirt and I feel like I need a new one now haha! I have talked about this before, but I want to do some health posts in the New Year talking about how I have been keeping myself on track and getting healthier! I have learned how to balance eating healthy and maintaining a healthy lifestyle, while still enjoying foods I love and having my fair share of lazy days! Let me know if you are interested!

My mom and I made another GIF for today's post and she said I needed to caption it "hats off to fall!" haha! She is so cute! If you want to see the other GIF I made the other day of me throwing leaves, plus learn how I made it, check out this post here!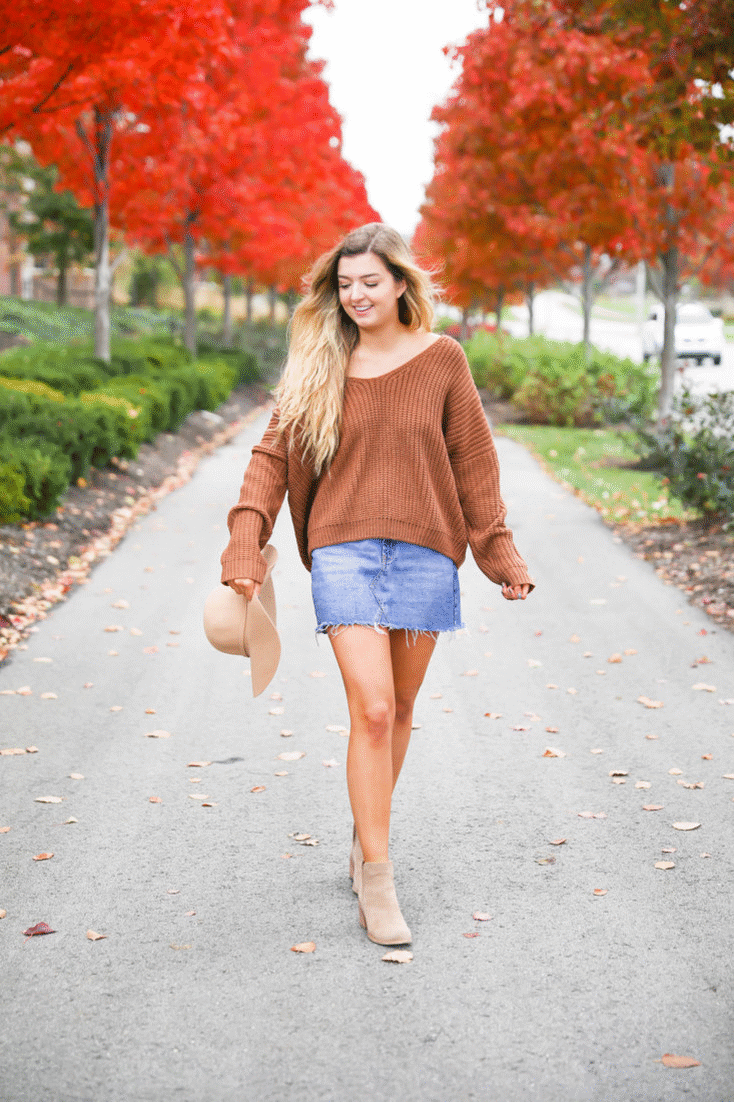 More Thanksgiving Looks!
Now time to share some perfect looks for Thanksgiving that have been on my blog! Most of these places ship pretty fast so you should have no issue buying last minute! Let me know which one you like the best/what you are planning to wear if you have already chosen your outfit!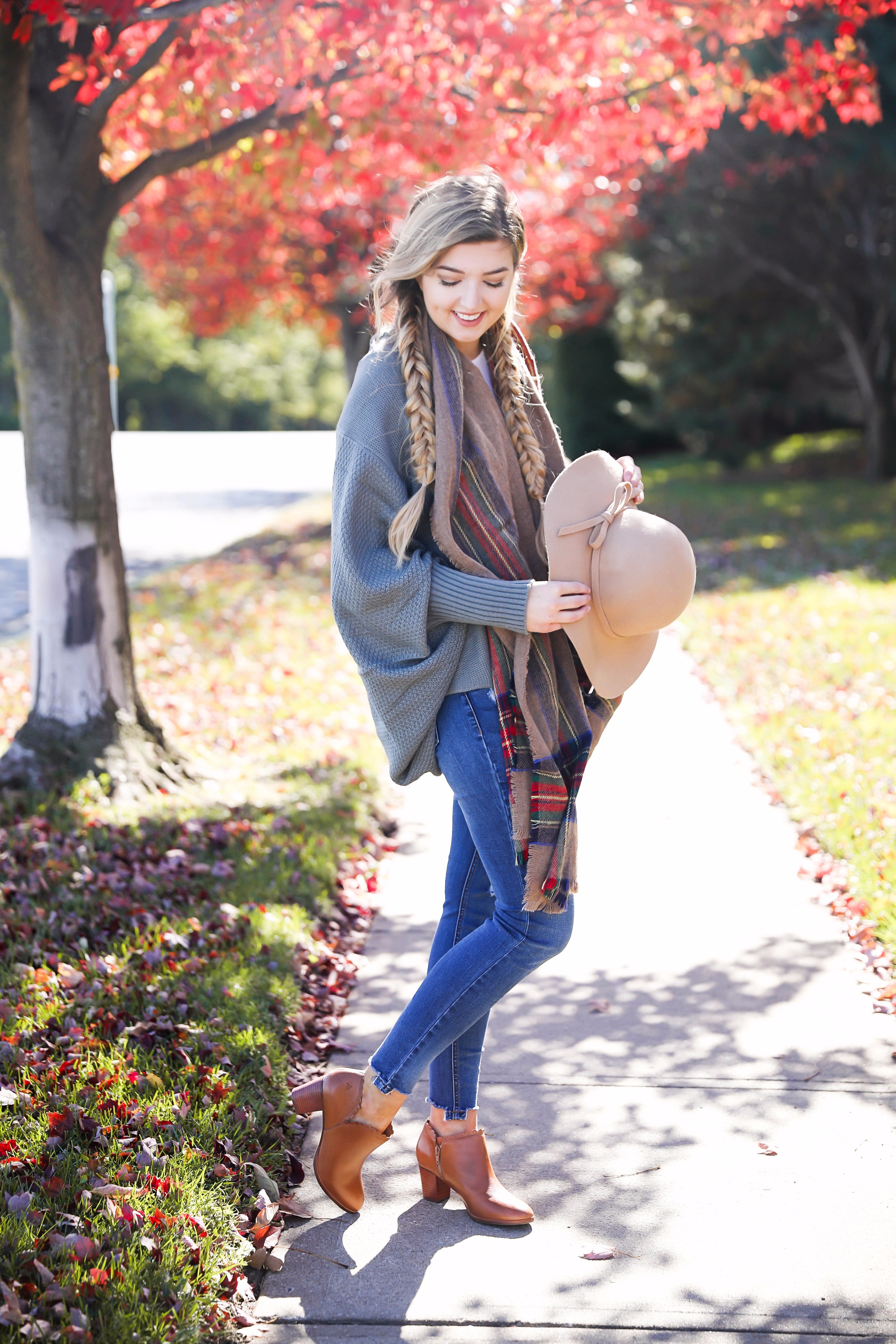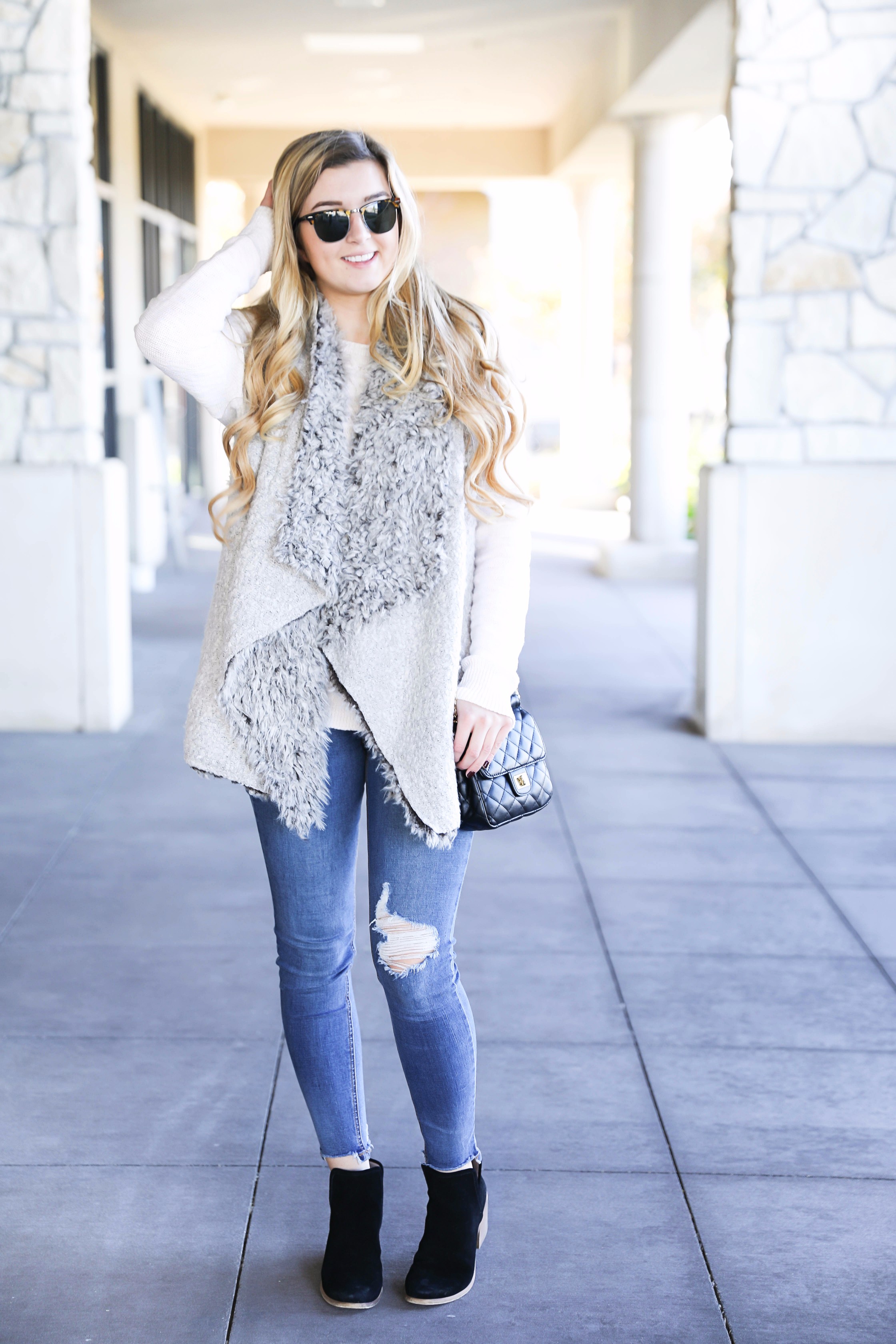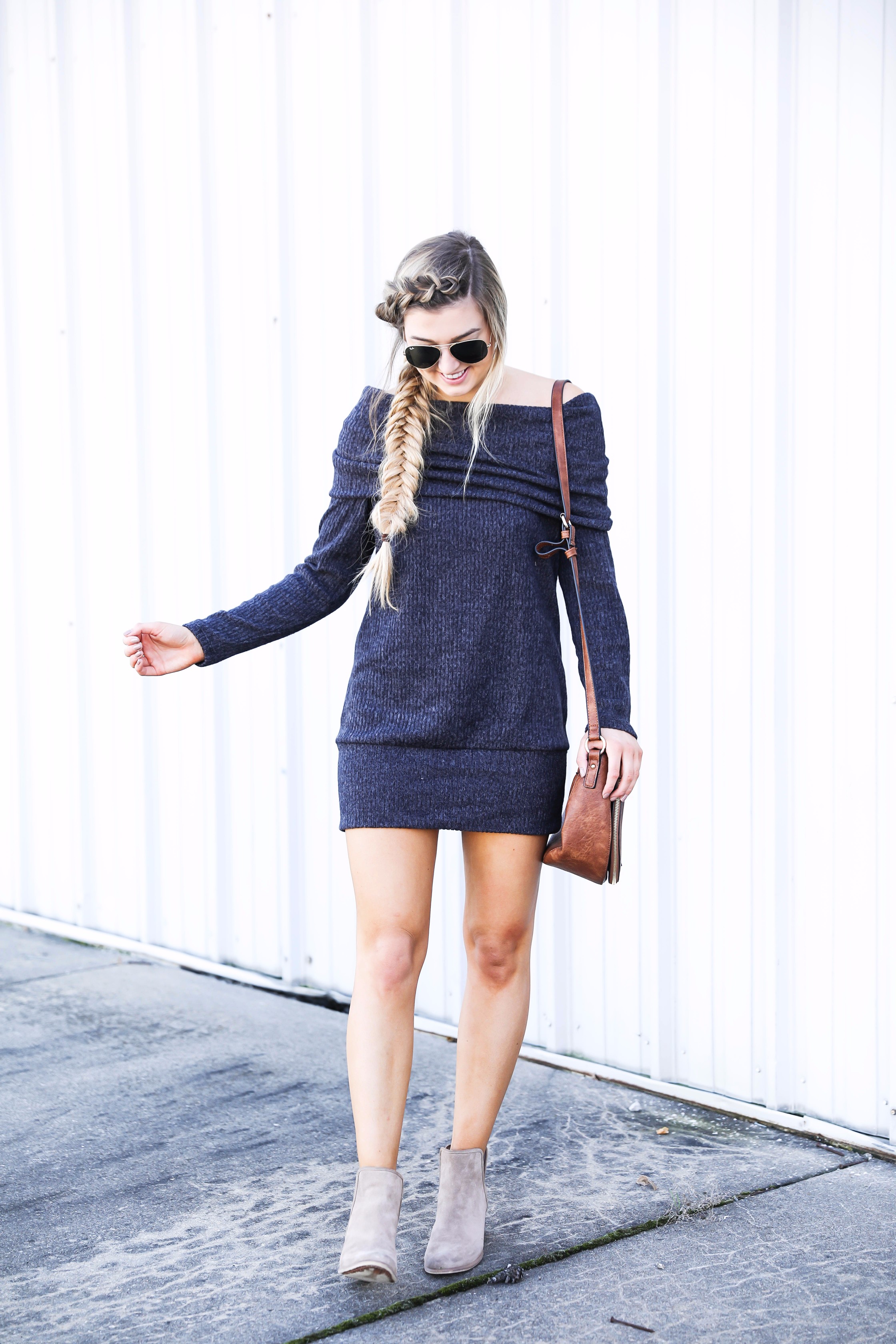 | OTS Sweater Dress (ONLY $38 and comes in four colors) | Booties (33% off and come in two colors) | Saddle Bag (only available in black, so I linked a similar here) | Sunglasses |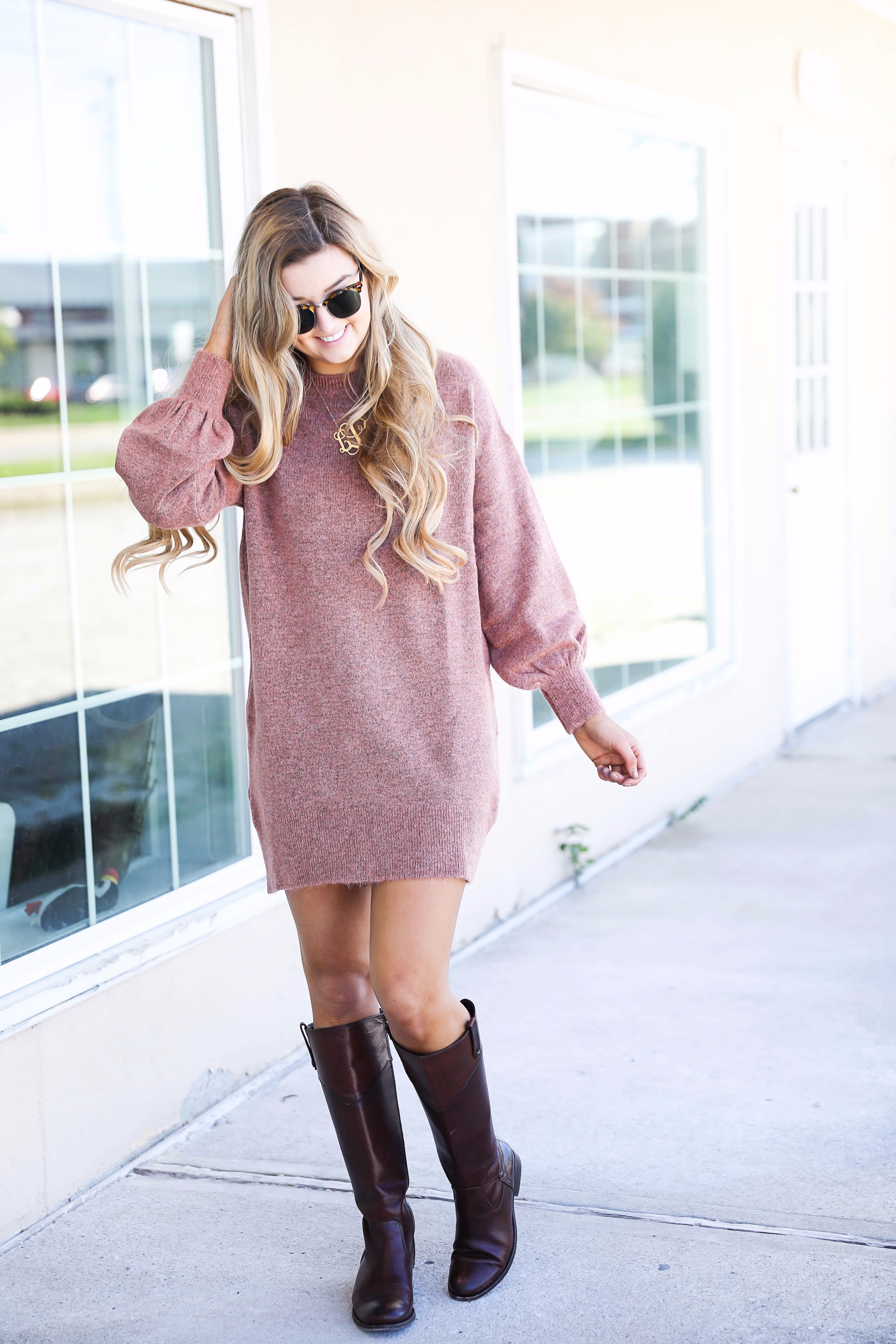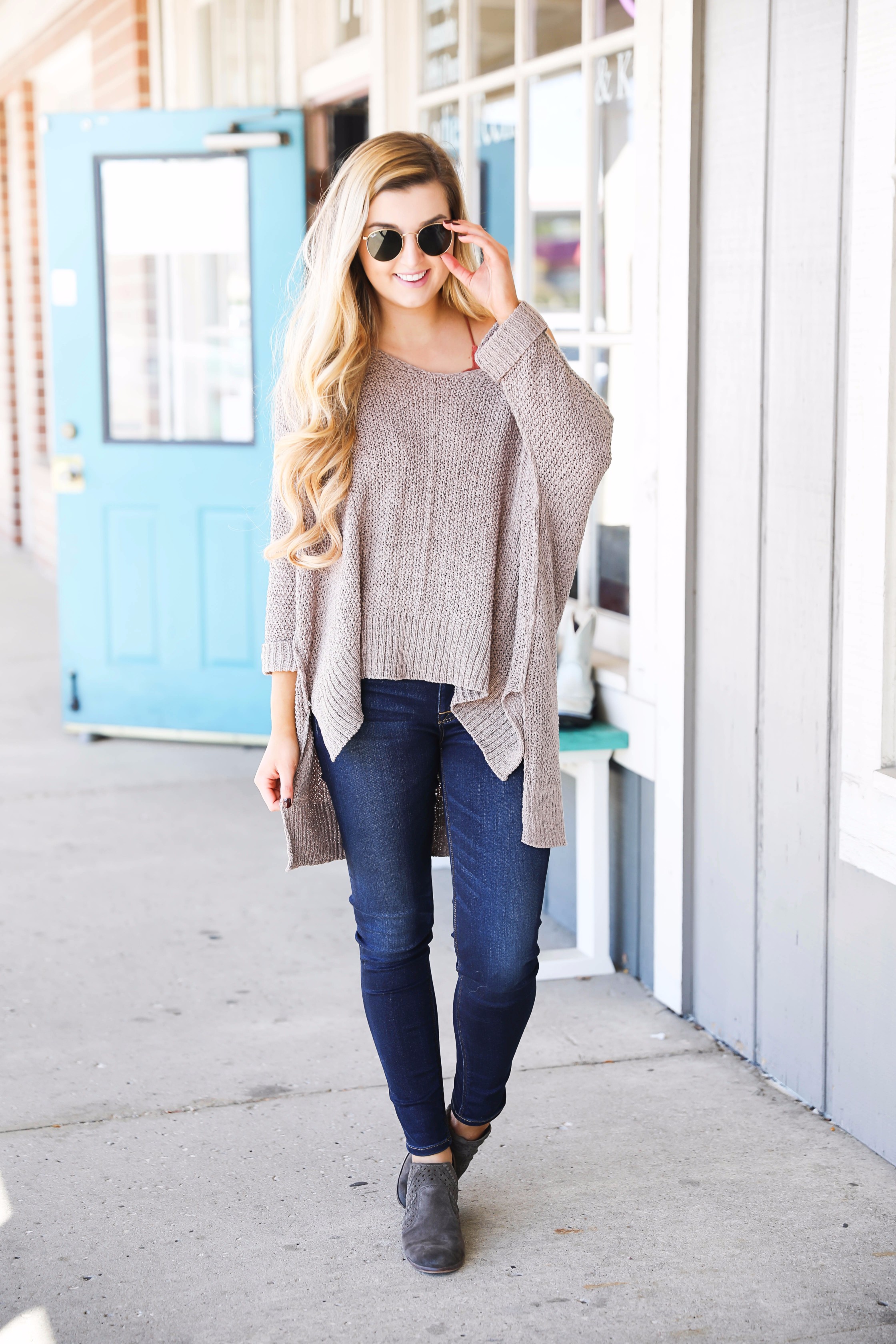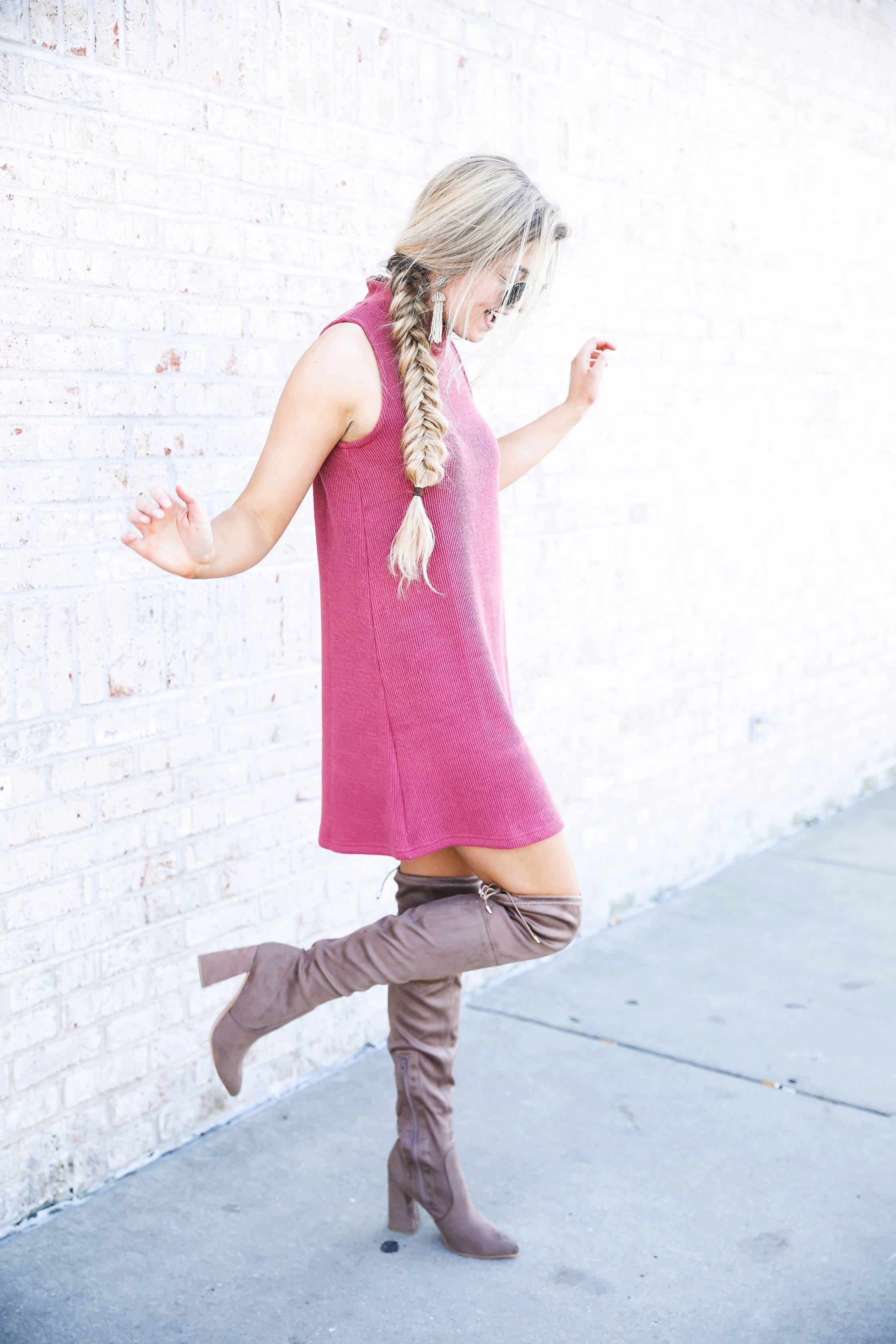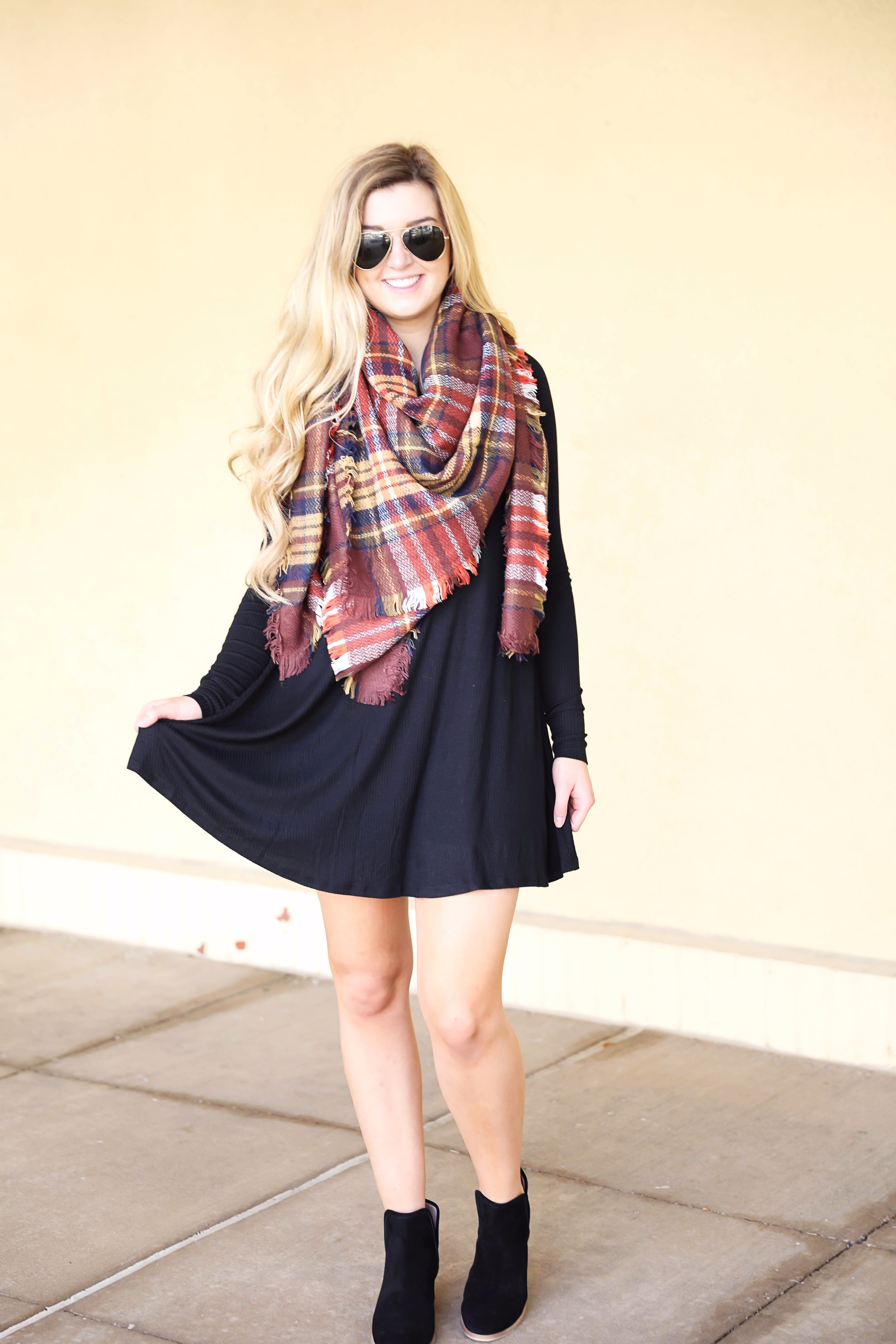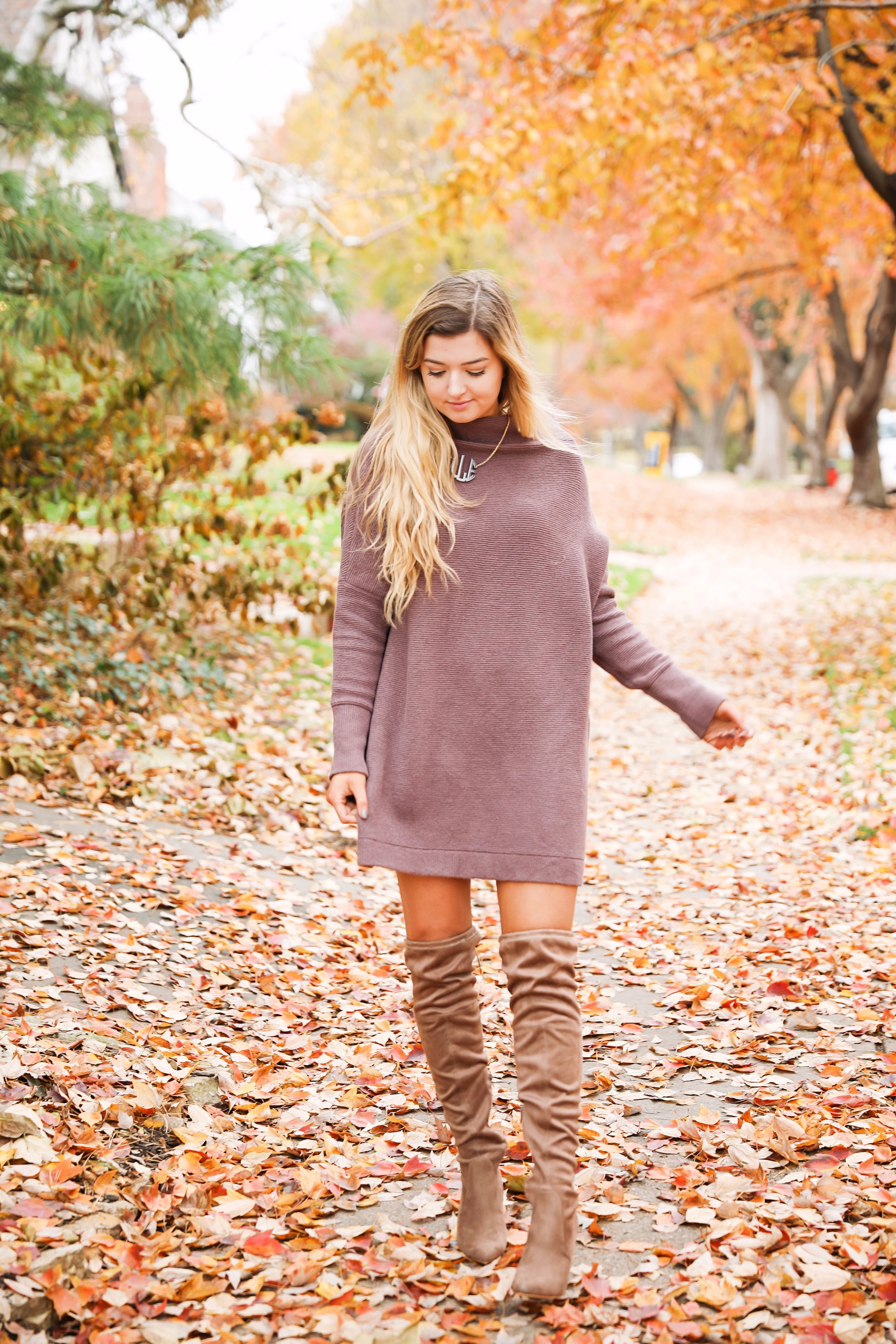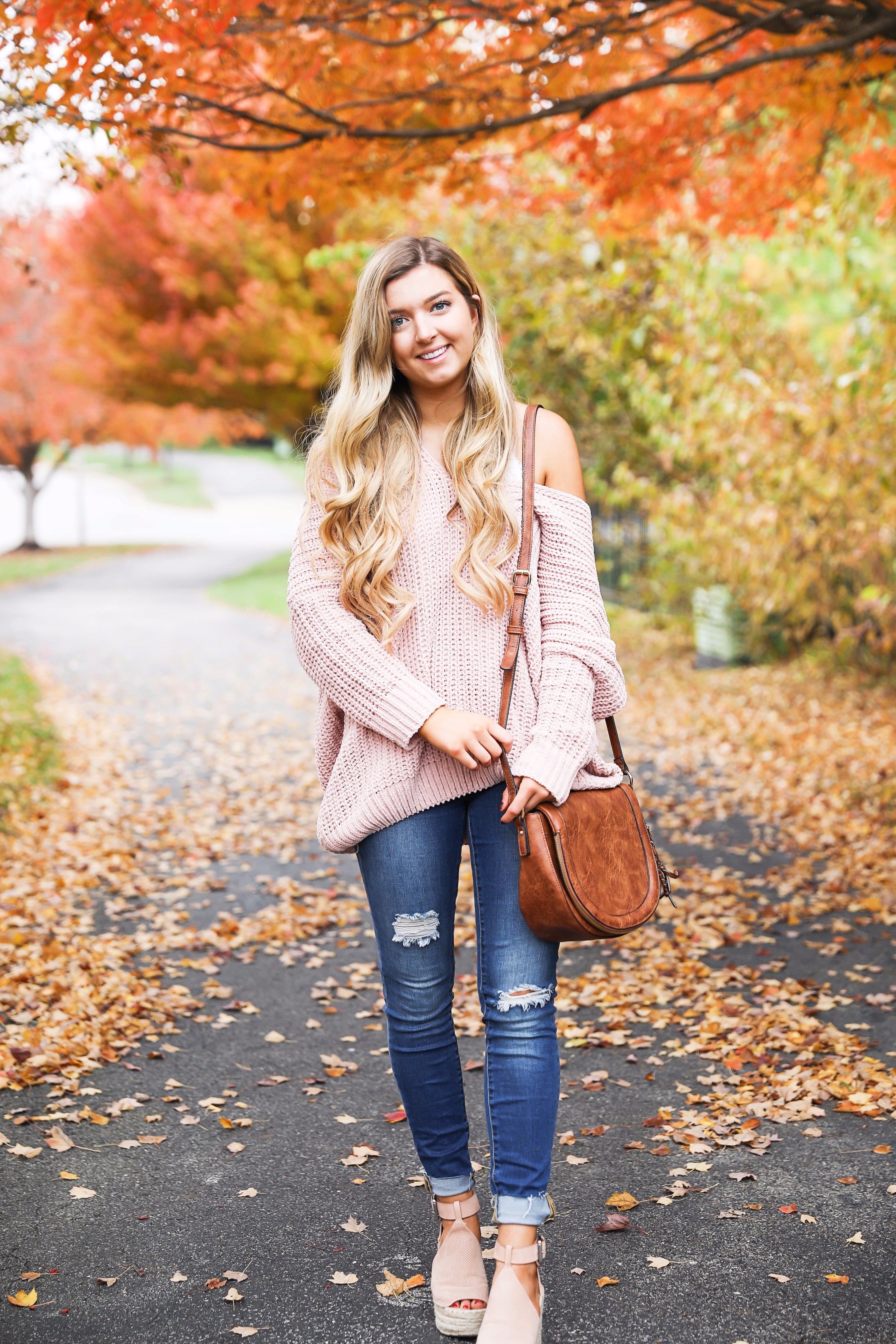 | Slouchy Sweater (ONLY $48 I am wearing a medium in the color "peach," my photos show a better depiction of what the color looks like) | Bralette Halter (ONLY $20 and comes in 17 colors, similar for only $12.90 here and here) | Ripped Jeans | Blush Wedges | Saddle Bag (brown is sold out so here are more similar ones) |
xoxo,
Lauren Emily Lindmark
Copyright © 2017 dailydoseofcharm.com