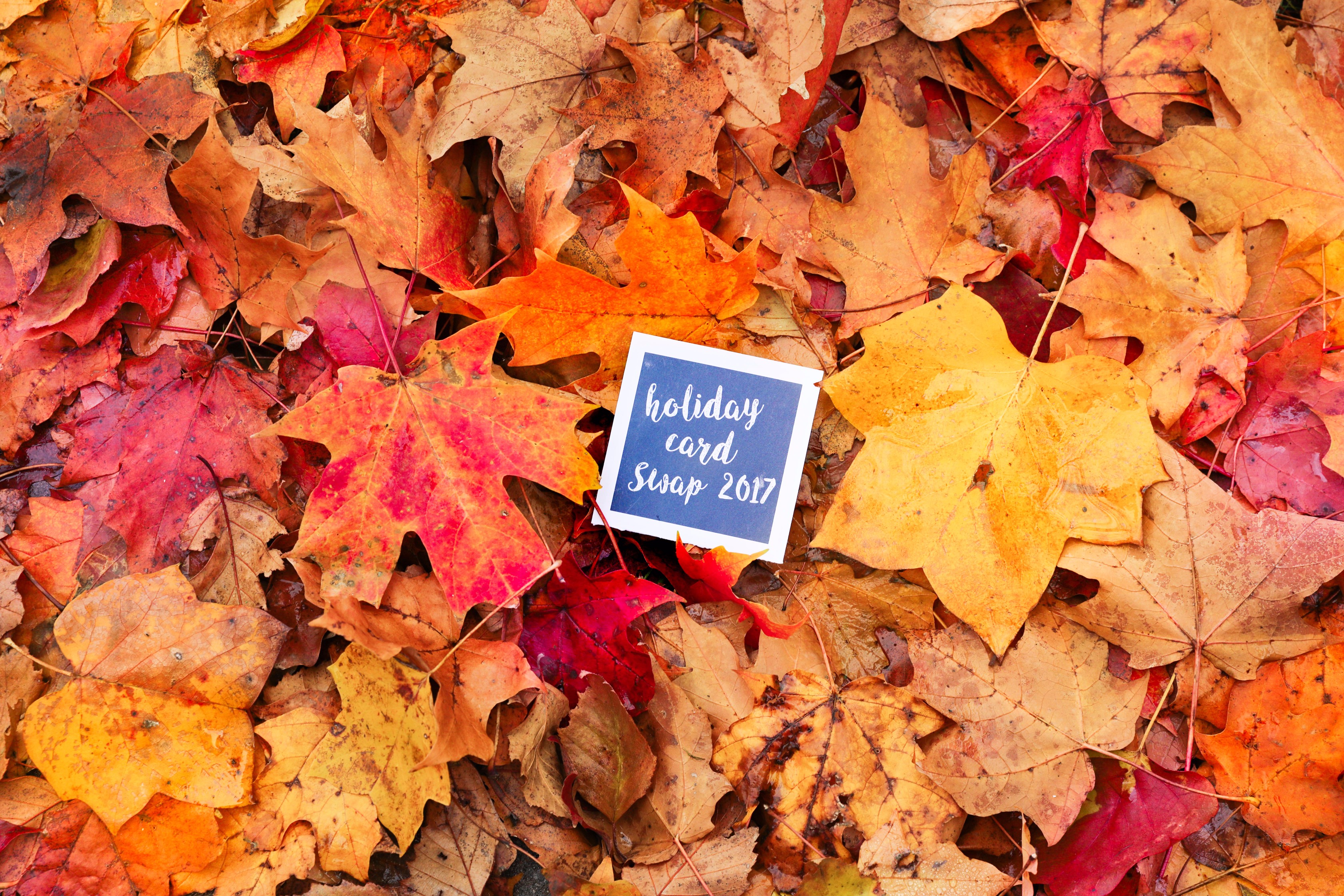 Holiday Card Swap 2017 | Join the Swap this year! + Giveaway
It's getting to be that time of year, when your mailbox gets flooded with pretty holiday cards and best wishes! Holiday cards were one of my favorite parts of the holidays growing up. I loved racing to the mailbox and taking turns with my sisters opening cards from all of our friends and family. However, then I grew up and realized it takes a long time to to build a mailing list as big as our parents. Because of that, our mailboxes are left mostly empty in our dorm rooms, apartments, or first homes. I experienced this last year when I was living on my own for the first time, but then I had a brilliant idea! Blogger holiday card swap!
To preference this, you DO NOT have to be a blogger to join! Anyone that wants to send and receive cards can! There is no one quite like the women (and men) in this little online community and it is so fun to connect with your online friends and find new ones! I got around 25 cards last year in the mail from some awesome bloggers and people on Instagram and it totally made my day every time I saw one in the mailbox! Some of them included photos and some of them were hand written. There are no rules, just have fun with it!
If you would like to sign up, all you have to do is fill out the information linked below! I will be sending out the list shortly so you can get mailing! Make sure to invite your friends too! P.S. totally meant to organize this a little sooner this year, so my apologies! However, there is still time to make cards and send them out!
To announce the card swap this year, a company called Greetabl was sweet enough to send me an adorable gift box greeting card to share with you guys! When they contacted me I was so excited because I love giving gifts and this is such a cool way to send a card!  You can design your own box with photos, small gifts, and whatever you want to say. Although they sent me the box, this is not sponsored and I am not making money from this post. I just want to talk about how amazing they are! In fact, they are so amazing that they are giving away a free box to one of you who sign up for the Holiday Card Swap! You can send a box to yourself or to a friend! Watch my video on their boxes below or check out their site here.
Happy holidays! (is it too early to say that…?)
xoxo,
Lauren Emily Lindmark
Copyright © 2017 dailydoseofcharm.com