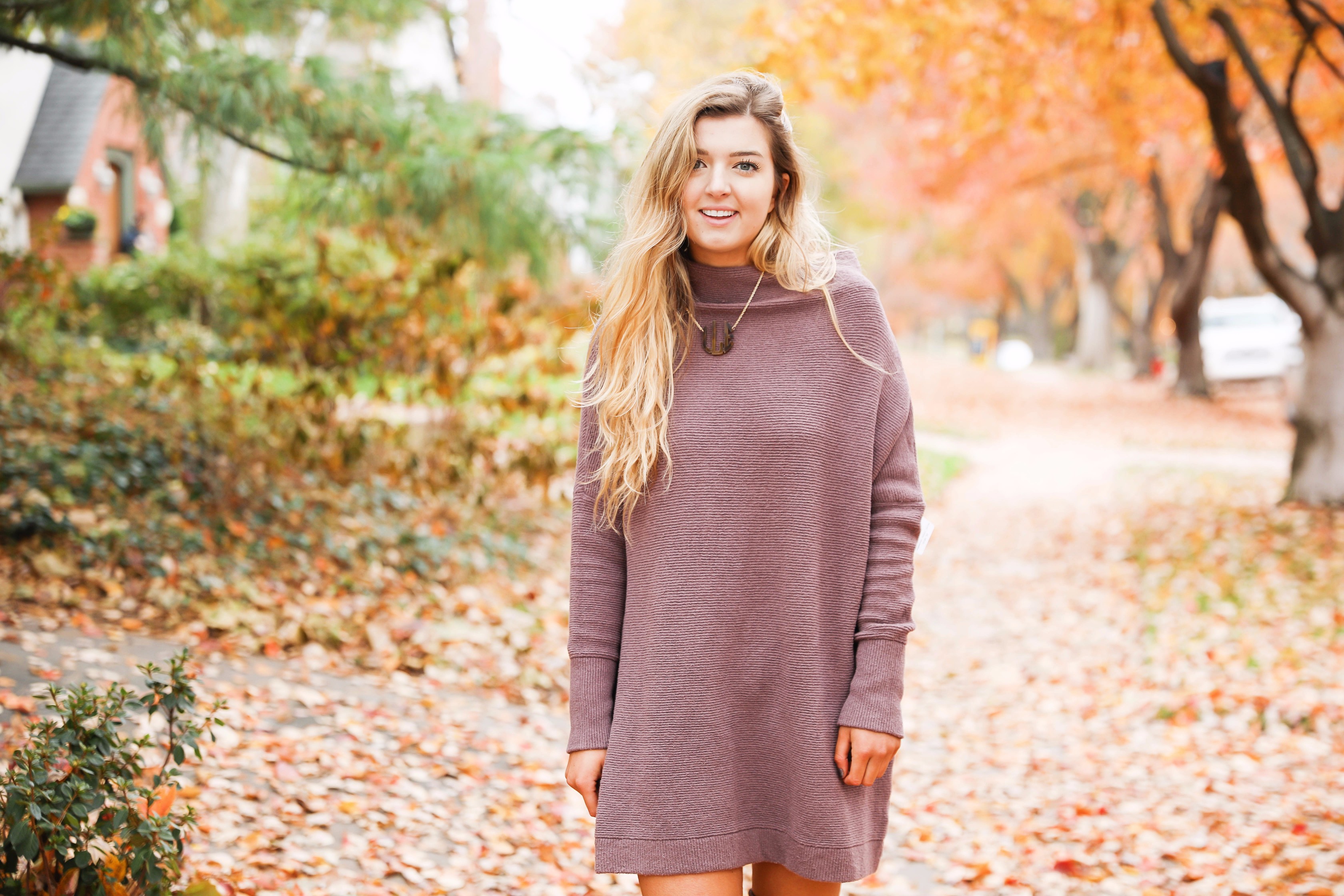 Coziest Purple Sweater Dress | OOTD
I am loving this color right now! Mauve is too cute in the fall! This sweater dress is so thick you guys, I mean really good quality! That can be hard to find these days, but a necessity for the colder months. This is something that I will be wearing on repeat all winter! It comes in five colors, this one (mink) is my favorite. However, I also LOVE the dark turquoise and red, especially for the holidays! The cowl neck neckline is a really adorable touch.
Okay now let's talk accessories, have I mentioned how much I love over the knee boots? If you are a regular blog reader you probably know, because I literally posted an outfit yesterday wearing my black ones haha! The ones in this post were sent to me by Red Dress Boutique, but my best friend just bought a pair from  Target and they look EXACTLY alike! I will link both below! As for the necklace, Harper and Jewels contacted me and sent me this necklace the other day and I finally got it in the mail – it felt like Christmas! I got to design it myself and I am obsessed with the tortoise shell! They were sweet enough to give me a discount code to share with you all if you want 15% off any order use the code DAILYDOSE! Link to the necklace below.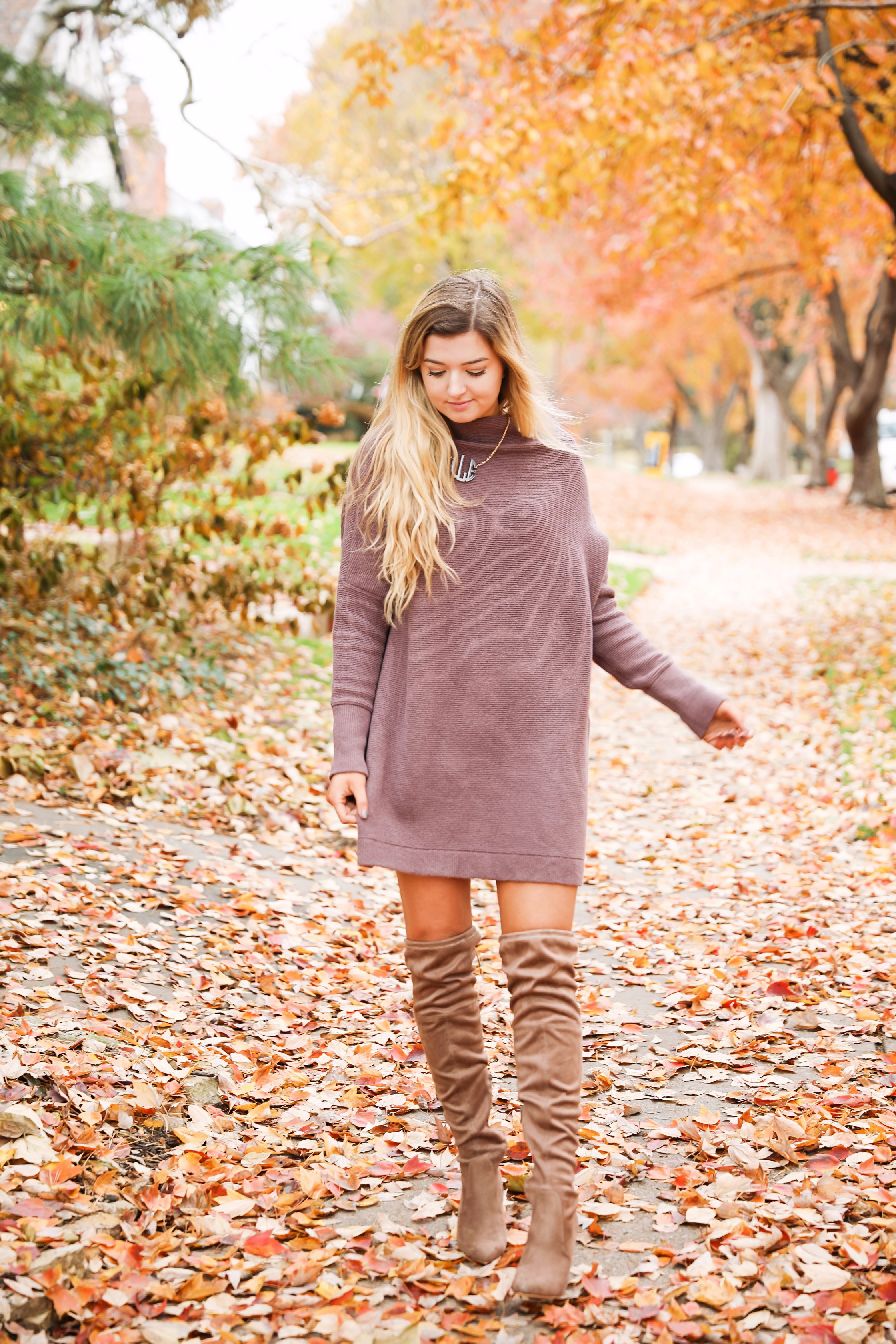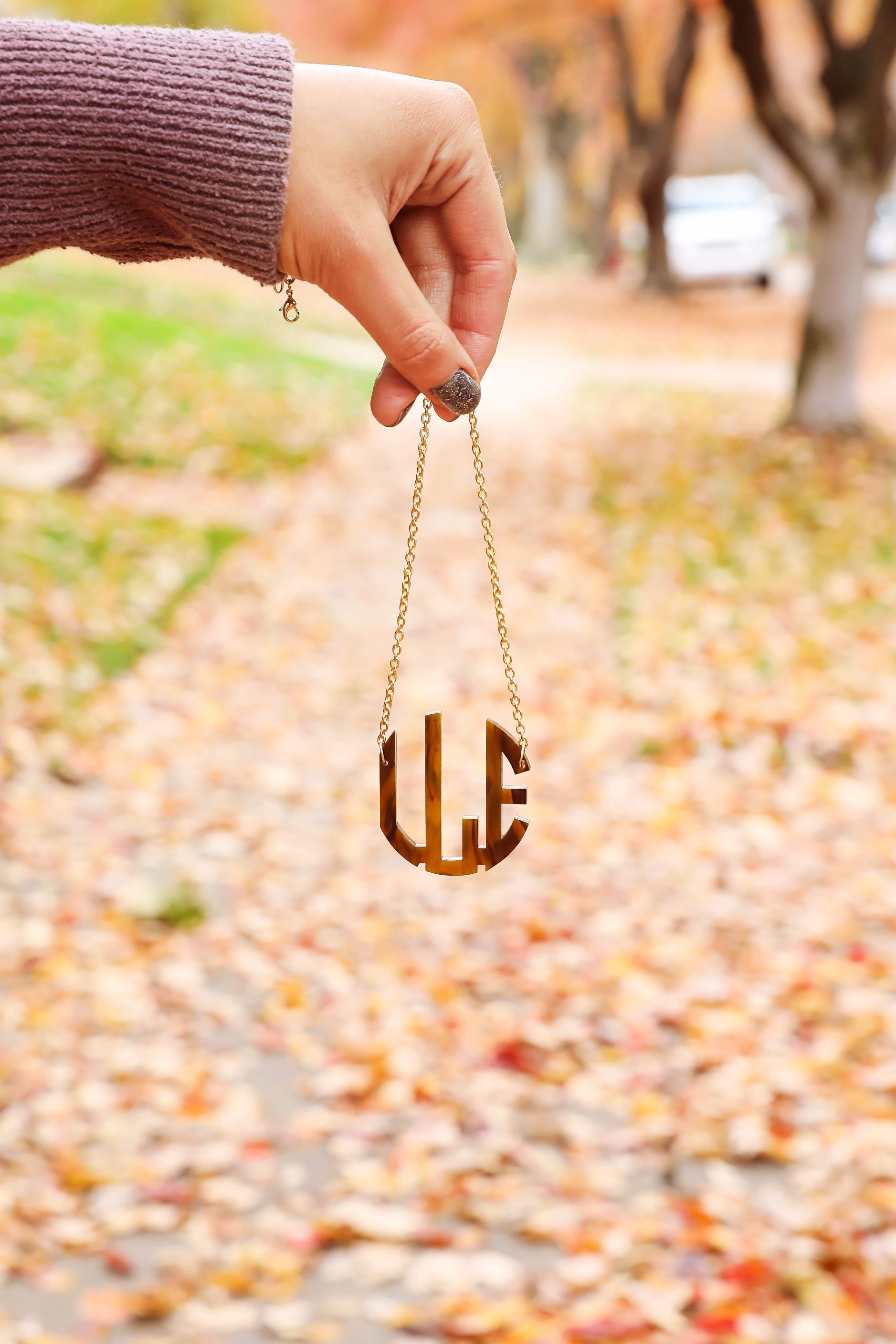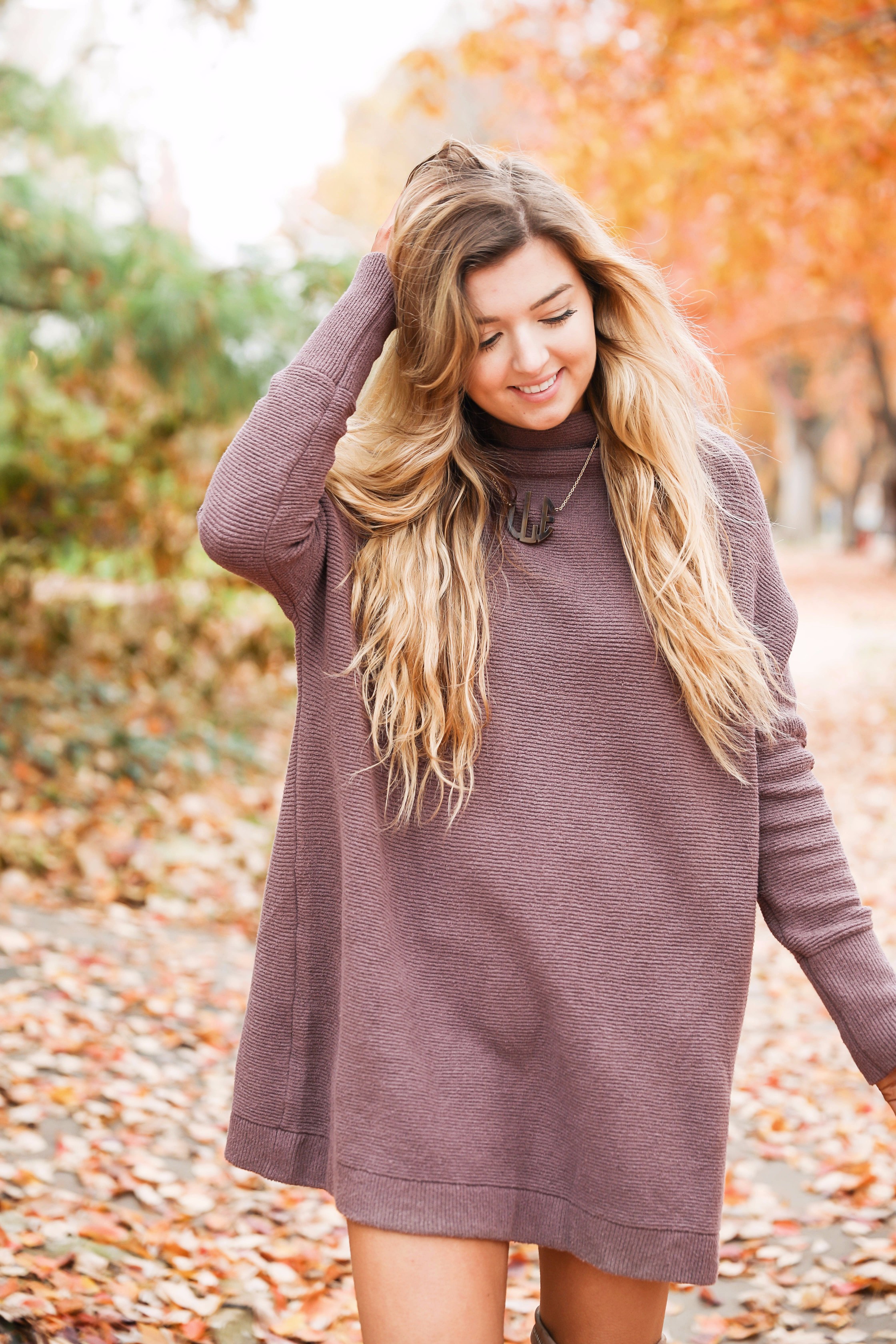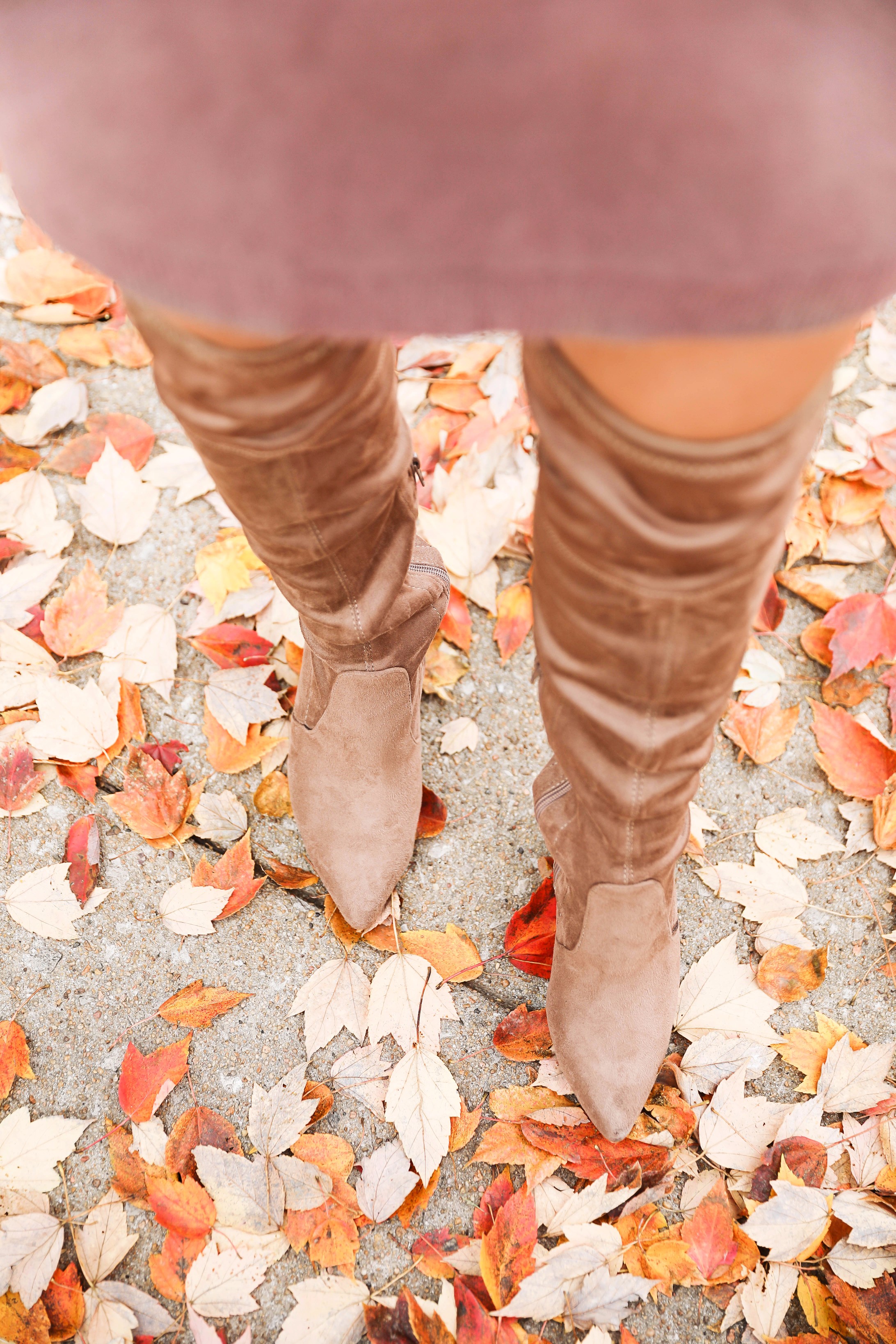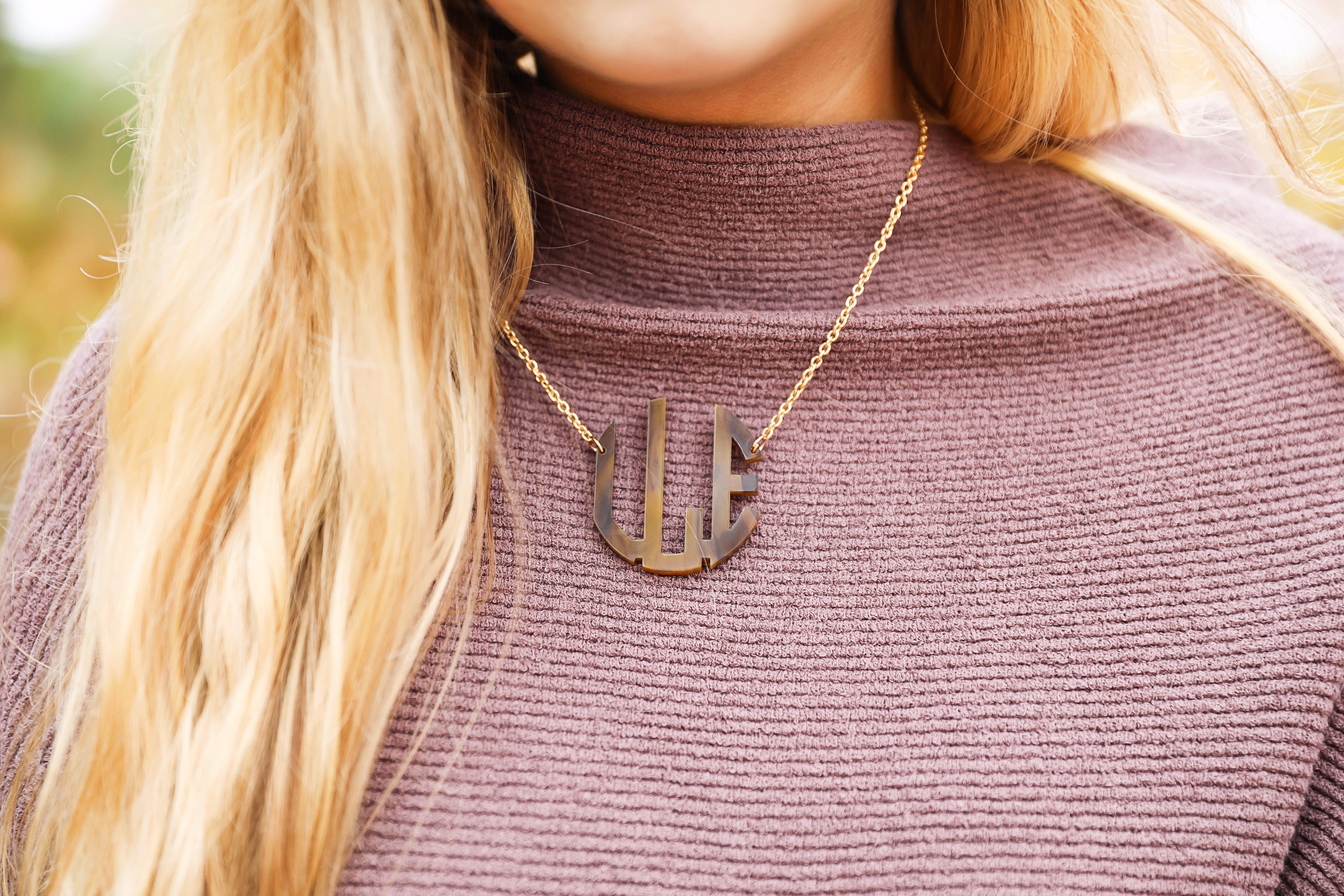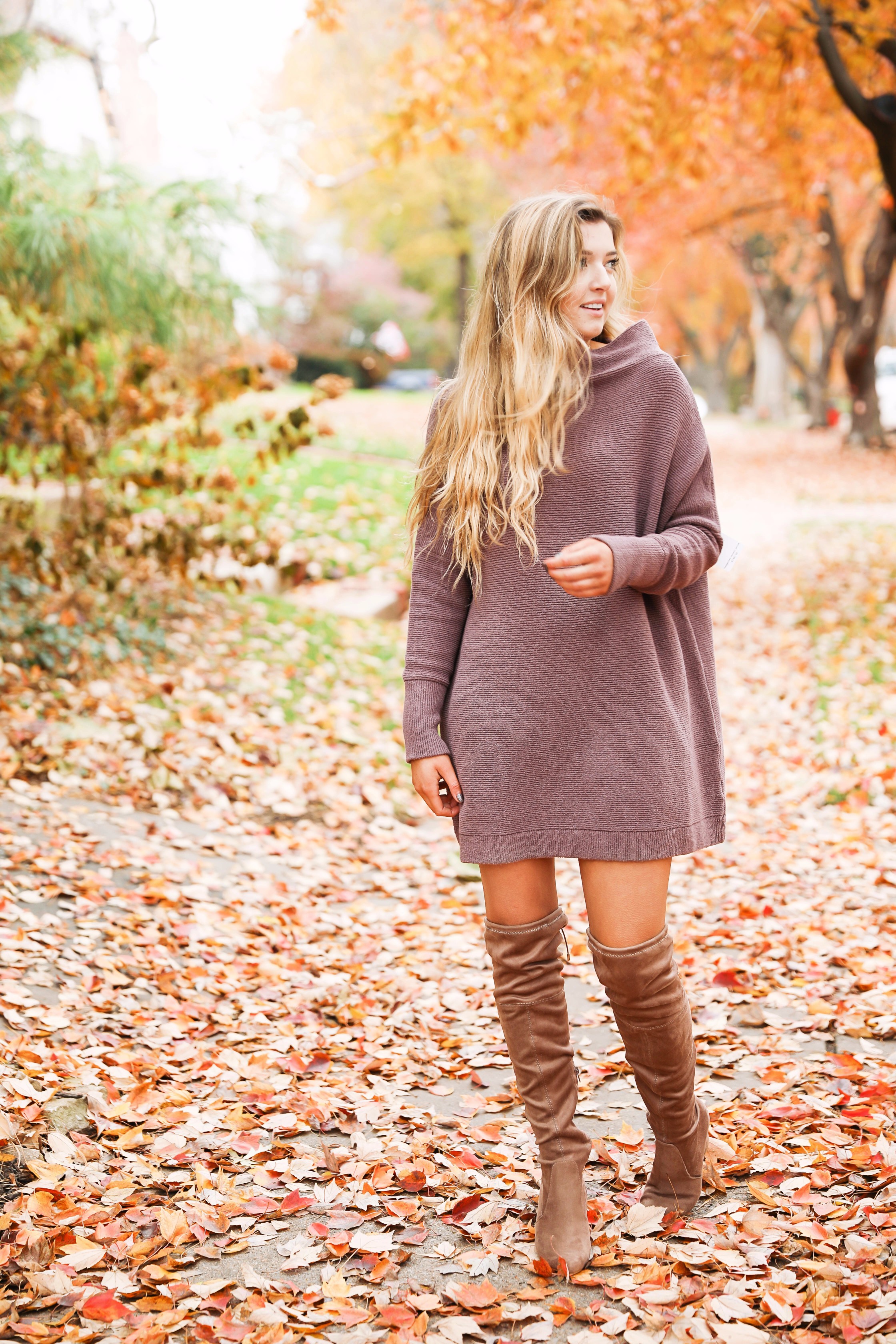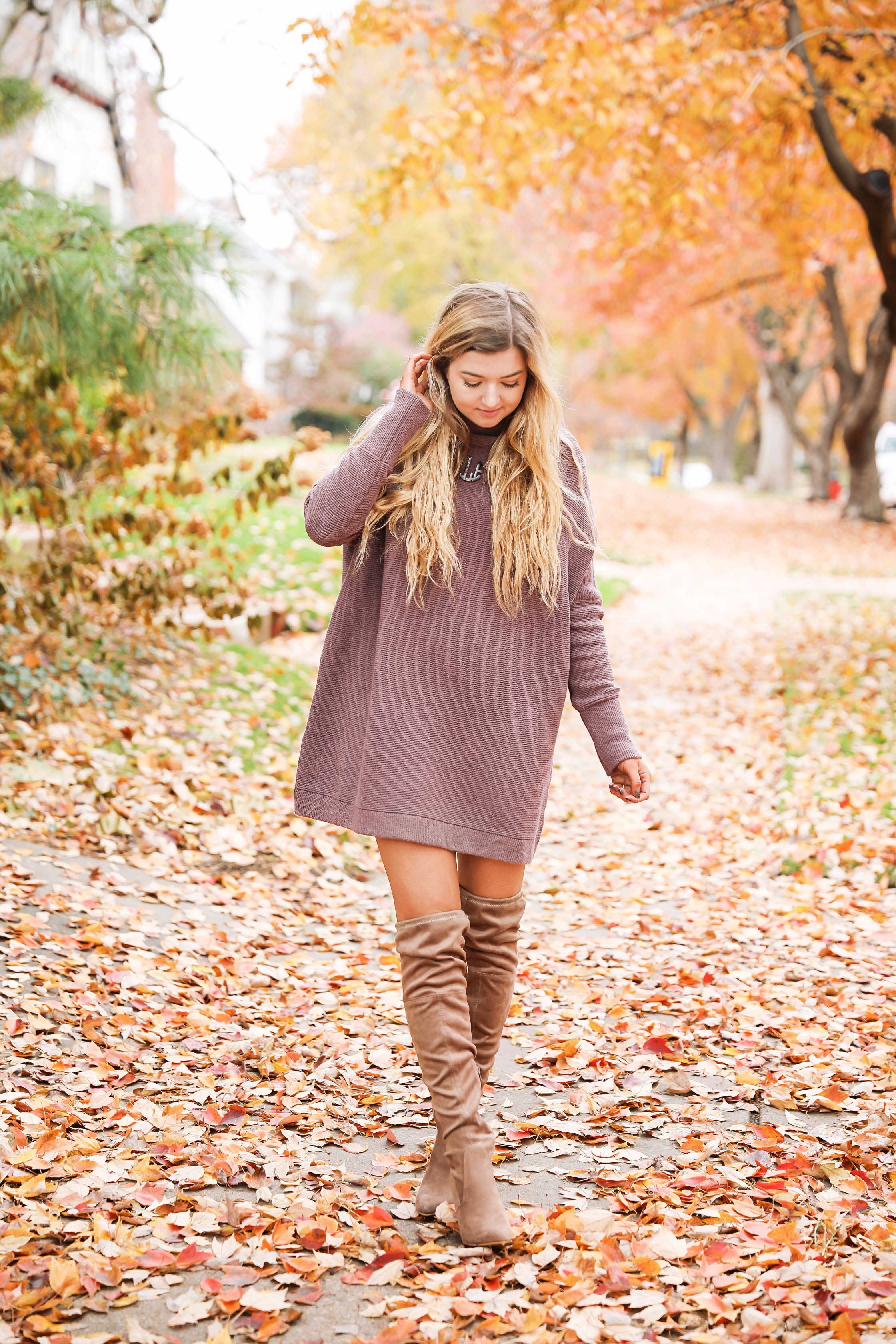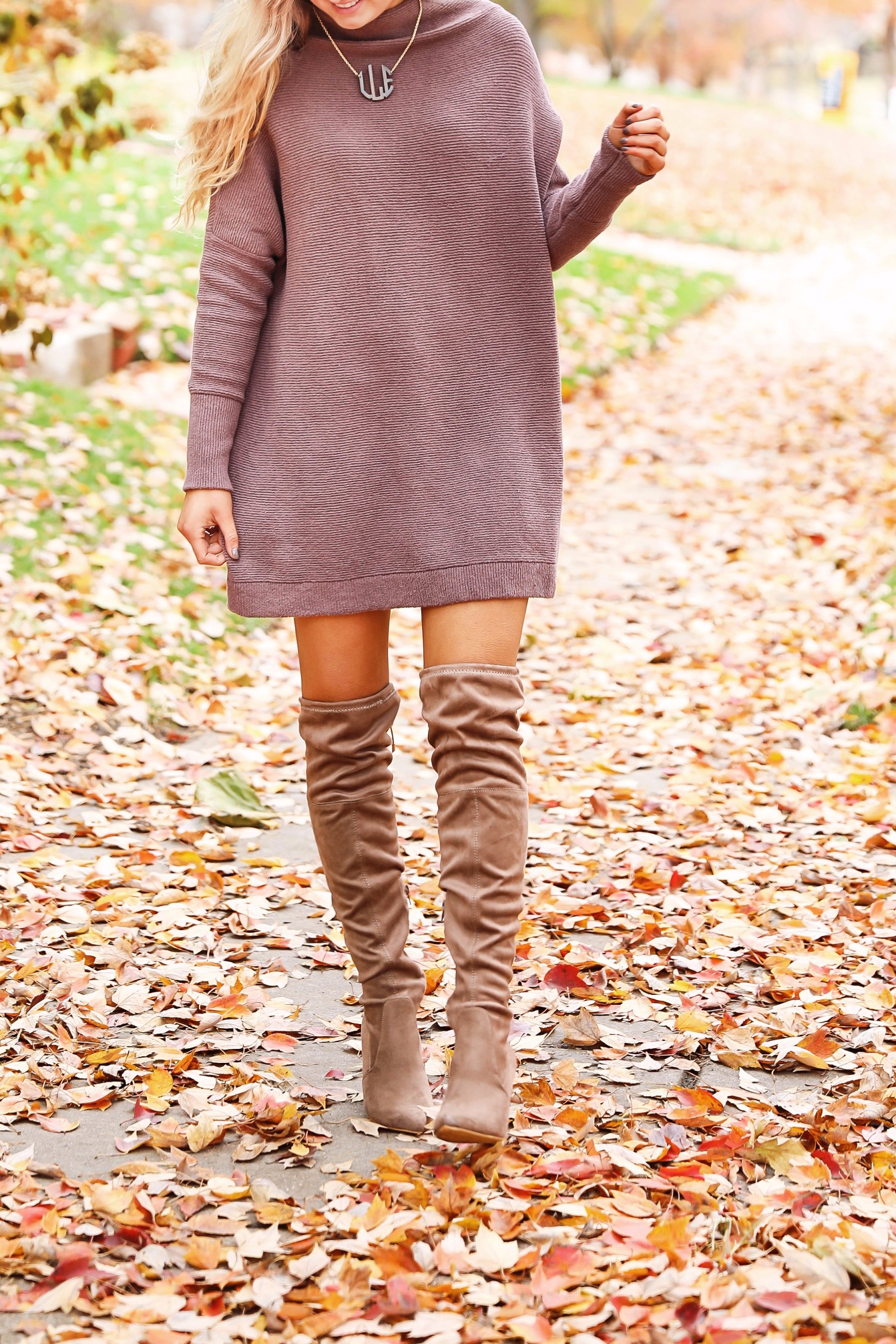 Shooting these photos on a Monday after a looong weekend was not a good idea, at least without sunglasses on haha! I look so tired! My face always gets so puffy when I don't get enough sleep. That, plus if you read yesterday's post you would know I didn't eat very well, oops! However, this location totally makes up for it! My mom and I drove down to a street called Ward Parkway in Kansas City that is winding with beautiful neighborhood streets like this! All of the leaves were so beautiful and I swear every corner we turned had different colors. I am not ready for fall to end!
In other news, just bought my dog and I matching pajamas for Christmas! I did a post last year with him in matching pjs and it was so cute! I am excited to take some higher quality pics this year, plus the ones I just ordered are one million times cuter *insert heart eyes*!! Get ready for that post coming soon!
I am beginning to really plan out my decor for Christmas and am super excited, anyone interest in seeing a post with some of my inspiration?!
xoxo,
Lauren Emily Lindmark
Copyright © 2017 dailydoseofcharm.com